Scuba diving in
Vaavu Atoll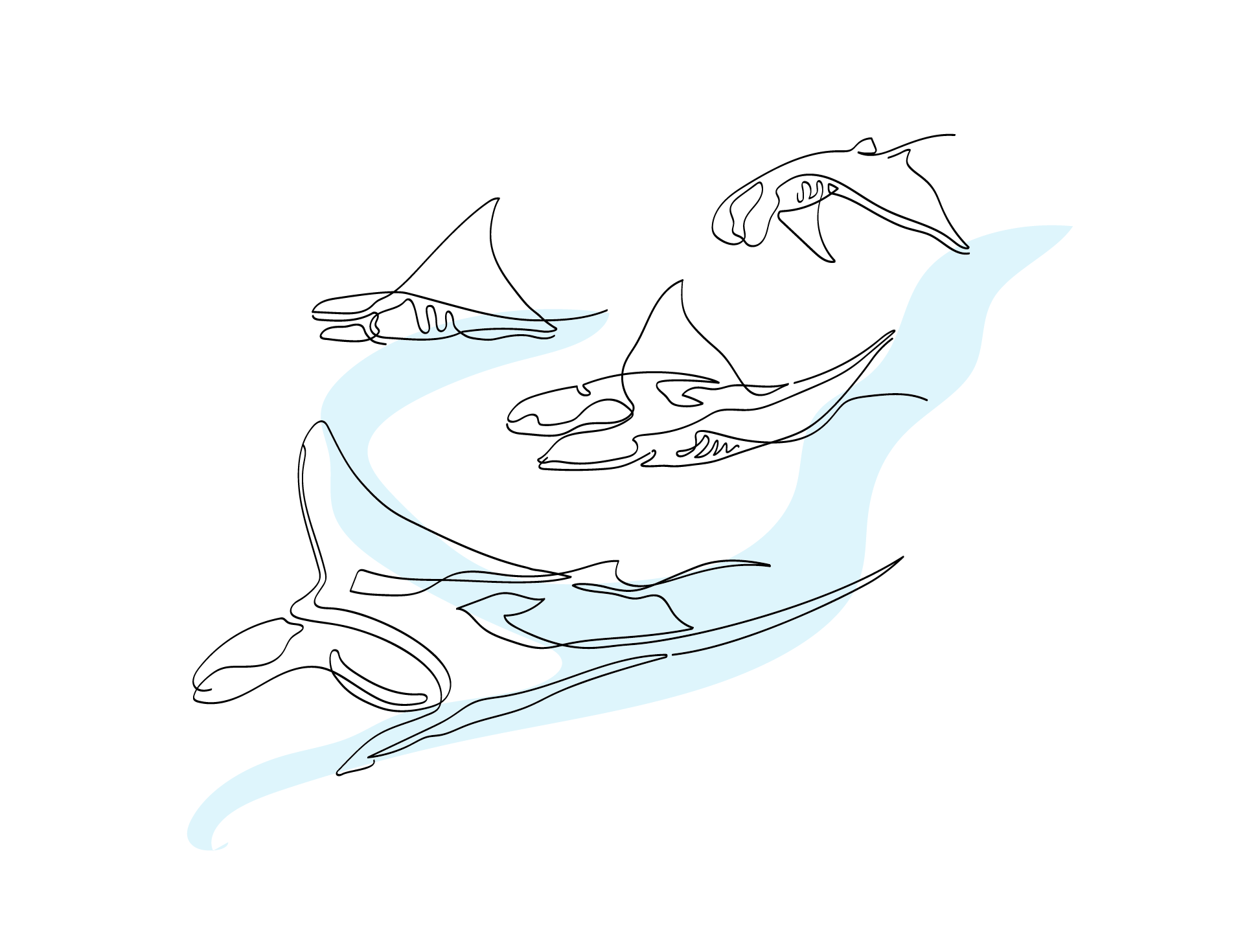 Discover Vaavu's famous shark filled channels, epic night dives, and stunning crystal-clear lagoons
Overview
Incredible channel dives with plenty of big fish, including sharks
Home to Fotteyo Falhu, the largest unbroken barrier reef in the Maldives
A tranquil atoll with few resorts and minimal boat traffic
Affordable local island guest houses and the excellent Fulidhoo Dive
The least populated atoll in the Maldives, Vaavu Atoll offers truly incredible diving and an authentic Maldivian atmosphere. With just five populated islands, this atoll embodies tranquility and tradition, with an obvious love of fishing and music. And, as the least commercialised atoll in the Maldives, the beaches are often quiet and dive sites empty – perfect for divers looking for a private experience. In fact, Vaavu delivers some of the best channel diving in the Maldives and one of its most exciting night dives with dozens of blacktips, nurse sharks and whiptail rays.
Diving in Vaavu Atoll
Hammerhead shark

Year round

Schooling reef fish

Year round
Even by Maldives' standards, Vaavu's channels are special. The underwater topography of the outer reefs is dominated by large overhangs and a honeycomb of caves and swim-throughs, while the lagoon has plenty of shallow reefs that are perfect for inexperienced divers. From May to June mantas rule the waves, while for the rest of the year, strong tidal currents in the channels mean thrilling shark dives with grey reef and whitetip reef sharks, amidst swirling schools of barracuda, snapper and trevally.
Vaavu's best dive sites
Fotteyo Kandu is considered one of the best dive sites in the Maldives. The narrow channel has swim-throughs, small caves and large overhangs to explore, as well as a drop-off covered in colourful soft corals. The occasional hammerhead is seen, but it is the schools of grey reef and white tip sharks, large schools of trevally and other big species that brings in the divers. Nearby Miyaru Kandu, which translates to 'Shark Channel' certainly lives up to its name. A huge variety of marine life can be seen here, including tuna, large schools of grey reef sharks, white tip reef sharks, tuna and Napoleon wrasse, as well as many colourful reef fish. Manta rays are also common when the current is outflowing.
In recent years, a night dive at Alimatha jetty has attracted a lot of attention with its large numbers of blacktip sharks, nurse sharks and whiptail rays. A popular dive site, we urge divers to be extremely conscious of their behaviour and surroundings, as it is very easy to kick or accidentally corner the sharks and rays.
Diving Environment
Type
Channels, drift and wall dives
Level
Beginner to experienced
Diving Season
Year round, best conditions November to April
Top tips

To catch the local ferry to Fulidhoo, time your flight for an arrival at Malé airport prior to 8am on Sunday, Tuesday or Thursday to catch the 10am departure.

Grab a kayak from your resort, or rent one from a guest house, and head out into the lagoons for an explore - you may spot stingrays searching for food.

The high season between December and April is the best time to visit, with great visibility, good currents and dry weather. The wet season and its manta rays wash over the atoll between May to July.
About Vaavu Atoll
Vaavu, or Felidhu as it is also known, is a gem of an atoll located at the easternmost point of the Maldives, less than 70km south from the bustling capital of Malé. The boot-shaped atoll is home to the longest continuous reef in the Maldives, totalling 55-kilometres of unbroken coral. This reef is pierced by several narrow channels that act as magnets for marine life, attracting huge amounts of sharks, schooling fish and plenty of other bigger species. It is these channels that have put Vaavu's diving on the map as they regularly provide some of the most exciting, adrenaline-fuelled experiences in the Maldives.

Just five of Vaavu's islands are inhabited and the number of people that call the atoll home is less than 1500, making it the least populated Maldivian atoll. Tourism is also very underdeveloped and guests have just a handful of guesthouses on the local islands and several luxury resorts to choose from. But, what Vaavu lacks in quantity, it makes up for in quality. The beautiful islands and laid-back atmosphere offer the chance of a real escape, an opportunity to experience more of the real Maldives – as well as some extraordinary diving.
How to get to Vaavu Atoll
How you get to and from Vaavu Atoll is very much dependent on where you are staying and your budget. If you are staying at one of the resort islands, your resort will pick you up directly from Malé airport as part of the package. We'll help reserve this transfer when making your booking.
If you are staying on the local island of Fulidhoo, a public speedboat is the most convenient way to get to the island, taking just over an hour. Speedboats leave at 11am every day except Friday.
If you are on a budget, a government-run ferry leaves Malé from Vilingili terminal three times a week, taking over three hours to reach Fulidhoo. Departures are on Sunday, Tuesday and Thursday. If you can, time your flight arrival at Malé airport prior to 8am or, if you are in Malé the day before, you can buy a ticket when they go on sale at 3pm. It is worth pre-purchasing a ticket to ensure a spot. The return ferry from Fulidhoo to Malé leaves at 11am on Mondays, Wednesdays and Saturdays.
Seasons and weather in Vaavu
The Maldives experience a tropical monsoonal climate, with two distinct seasons; the dry northeast monsoon (January - April) and the wet southwest monsoon (May - November). Temperatures can range from 25-31°C, with an average year-round temperature around 27°C. Water temperatures are also relatively constant throughout the year at 26-29°C.
The best time to dive Vaavu is during the northeast monsoon, when the visibility is great and the famous eastern channels are at their very best. More mantas can be found in the channels during the wet southwest monsoon, particularly between May and June.
Where to stay
For decades, Vaavu was the domain of liveaboards only, as the local islands were closed to tourism. However, following the government's decision to open up all of the atolls, a number of small resorts have sprung up around Vaavu, offering an alternative to liveaboard tours. Most are small and are located in the north or northeast of the atoll. We would recommend Fulidhoo Dive, located on Fulidhoo Island in the north of the atoll.
---
Other popular destinations