Unlike traditional resort holidays, liveaboards give divers the freedom to explore massive geographic regions in a single trip. Often touted as "best of" experiences in a particular destination, these dive safaris typically include more diving than a resort stay and opportunities to explore remote areas that are off-limits to day boats. But, some itineraries go a step beyond. These voyages are so special, they can only be described as the trip of a lifetime!

Never experienced a liveaboard trip before? Consider checking out our ultimate guide to liveaboard diving. Otherwise, keep reading for our top ten most incredible liveaboard itineraries out there - handpicked by our team of travel experts.
---
Ready to start planning your ultimate liveaboard getaway?
Contact one of our dive travel experts today!

---
Misool
Best for - sustainable tourism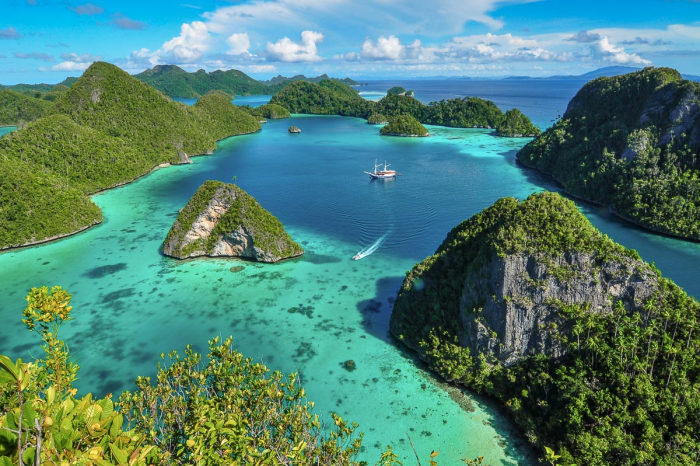 Located in southern Raja Ampat, the centre of Southeast Asia's Coral Triangle, Misool is home to some of the most pristine coral reefs on planet earth. It's also Indonesia's capital of eco-tourism, with a huge protected area created and maintained by Misool Eco Resort. Liveaboards that visit the area blend luxury with environmental responsibility, whilst bringing guests up close and personal with incredible animals like oceanic manta rays, pygmy seahorses, and the famous epaulette walking shark!
The Misool Marine Reserve encompasses a protected marine area twice the size of Singapore. Hidden beneath its turquoise bays, divers can explore towering pinnacles and current-swept ridges blanketed in soft coral. This area is known for strong currents, so be prepared to use a few advanced techniques like negative descent. Most liveaboards that explore Misool begin and end in Sorong, so you'll also have the opportunity to explore other famous areas in Raja Ampat - including the Dampier Strait, Waigeo and other northern destinations.
Recommended liveaboard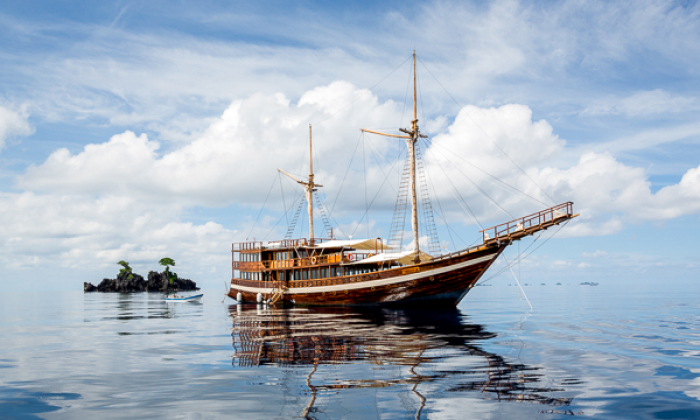 Indonesia
Coralia
Coralia is an eco-friendly liveaboard offering flexible multi-day trips exploring Raja Ampat, Alor, Komodo, Banda Sea, and more. This brand new liveaboard already has a reputation for ...
Banda Sea Crossing
Best for - extended adventures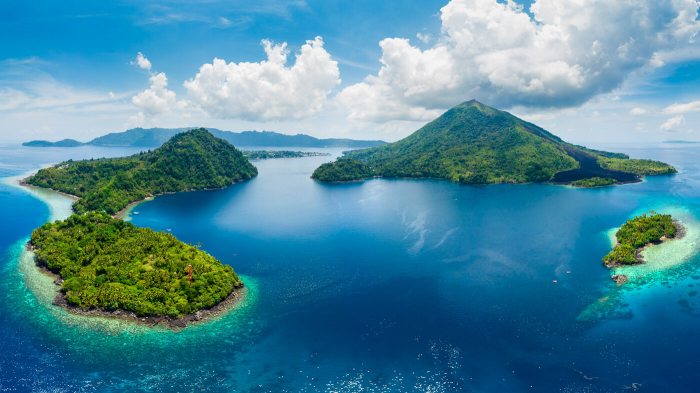 One of the wildest liveaboard adventures on planet earth, this itinerary offers a highlight reel of Indonesia's very best diving. Trips last a minimum of ten days, with some offering up to 18 days on the water, traversing hundreds of kilometres of remote, open sea. These exclusive itineraries are typically only offered twice a year, during April and May, then again in October and November, when conditions are suitable and liveaboards make their seasonal moves between Komodo and Raja Ampat. 

During a Banda Sea crossing, you'll experience a wide variety of diving conditions, from ripping currents and blue water adventures amid schools of hammerheads, to muck diving and laid back reef exploration in colourful coral gardens. Other highlights include active volcanoes, sea snake aggregations, mating mandarinfish, and a glimpse into the region's spice trade history. Banda crossings can start and end in a variety of ports, including the muck diving hub of Ambon, Raja Ampat's primary anchorage of Sorong, and Maumere, the eastern gateway to Komodo. 
Recommended liveaboard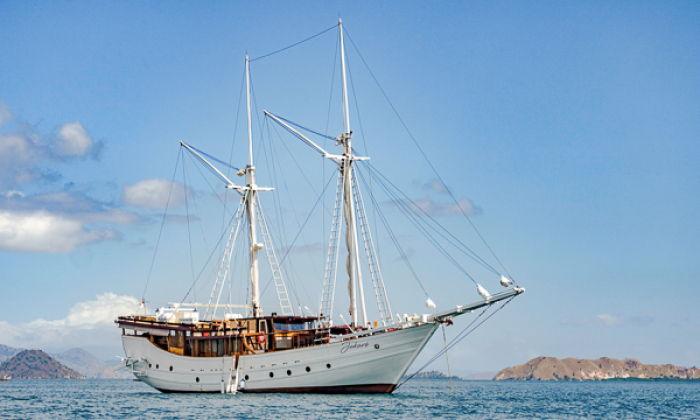 Indonesia
Jakaré
Custom designed for unique Indonesian liveaboard expeditions, the Jakaré perfectly combines luxury and adventure, with unsurpassed customer service. Unlike any boat you've ever seen, ...
Baa Atoll
Best for - mantas and whale sharks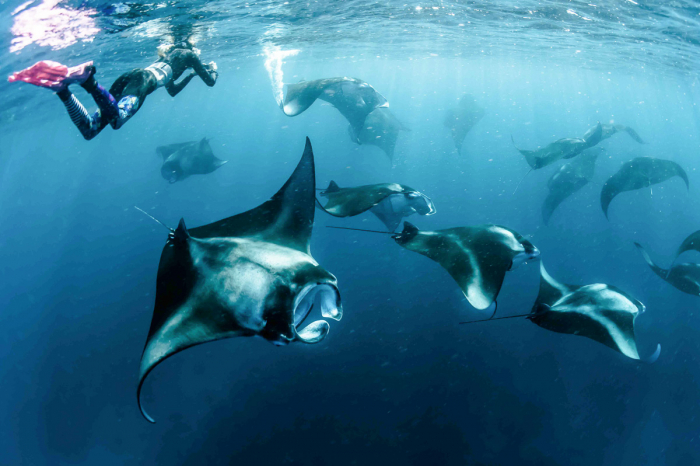 Imagine yourself surrounded by scores of reef manta rays, swooping, diving, and barrel rolling all around you. If that doesn't scream trip of a lifetime, what does? Hanifaru Bay is one of the only places on planet earth where you can witness this phenomenon, and it's a highlight on Baa Atoll liveaboard itinerary during the season. Most of the vessels that visit Hanifaru spend a week or more at sea, giving visitors the chance to visit the bay, as well as dive the atoll's channels and thilas. 
The manta rays congregate in the bay between July and October, and, if possible, visit around a new or full moon to get the best chance of encountering large groups of rays, and even whale sharks! It's also important to keep in mind that no scuba diving is allowed inside Hanifaru - just snorkelling. But dedicated divers don't despair! Baa Atoll is typically combined with other atolls, famous for channel dives, coral reefs, and even whale sharks for a "best of" experience. So, you definitely won't spend all your time snorkelling!
Recommended liveaboard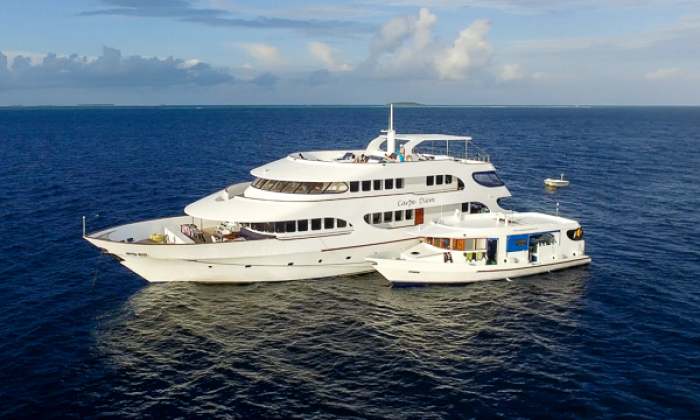 Maldives
Carpe Diem
The first of its fleet, the Carpe Diem offers both scheduled and chartered expeditions around the Maldives with action-packed itineraries. Boasting four beautifully designed decks, ...
Maldives deep south
Best for - off the beaten path exploration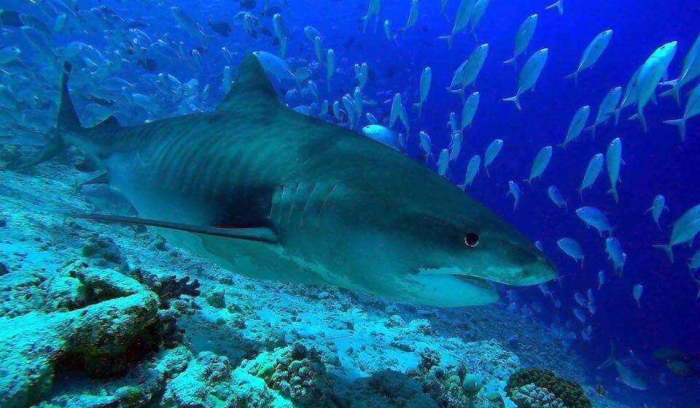 While most of the Maldives is famous for five-star luxury and all-inclusive resorts, the deep south does things differently. Atolls like Fuvahmulah and Addu instead opt for a more down to earth experience, with authentic local culture, far less tourist development, and surprising year-round wildlife encounters. Not to mention the Maldives' biggest shipwreck and a handful of sites with shark diving that's so good you'll have to see it to believe it! 
The remote location of the deep south's dive sites, means that most liveaboard itineraries last a bit longer, between 8-14 days. But, the extra time spent at sea is well worth your while! You'll likely encounter tiger sharks, hammerheads, giant oceanic mantas, and even threshers - if you're lucky. And, these coral atolls are just as lovely as the north, with sparkling turquoise bays and endless stretches of footprint-free white sand. Many deep south itineraries depart from Male and head south, allowing visitors easy access to less visited southern atolls like Thaa, Laamu, Meemu, and Dhaalu. 
Recommended liveaboard
Maldives
Scubaspa Yang
Scubaspa Yang and her sister yacht, Ying, are the first of their kind and leading the way with a unique concept of luxury liveaboards in the Maldives. The epitome of luxury, this ...
Komodo
Best for - budget travel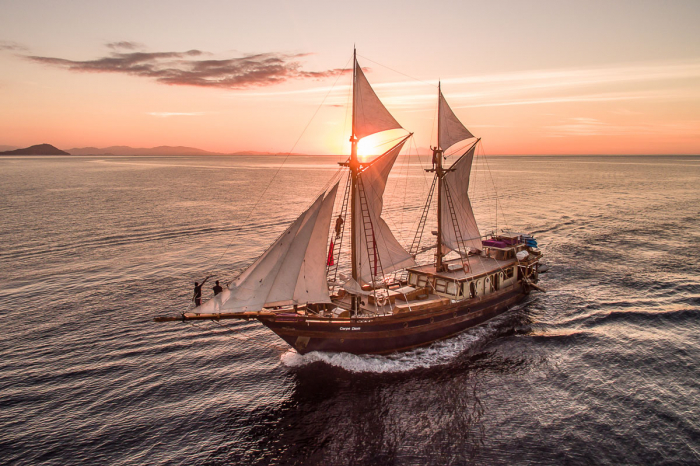 Famous for its fast-paced currents, close-ups with reef manta rays, pink beaches, and namesake Komodo dragons, this is easily one of the planet's most exciting liveaboard diving destinations. It's also one of the most affordable! Many boats in this region offer budget-friendly shared cabins and a fun social setting onboard with a family-style ambience, ideal for outgoing guests.
Komodo is divided into two regions - north and south. The north has crystal clear water, vibrant reefs, and ripping currents. The south, by contrast, has colder water and less visibility thanks to deep-sea upwellings packed with plankton - meaning vibrant soft corals and diverse critters. This also makes it one of the planet's best places to spot manta rays! For the best of both worlds, book a combination trip lasting eight days or longer and diving in both regions. Or, opt for an extended journey combining Komodo with other ports of call like Maumere to the east, or heading back west to Bali. 
Recommended liveaboard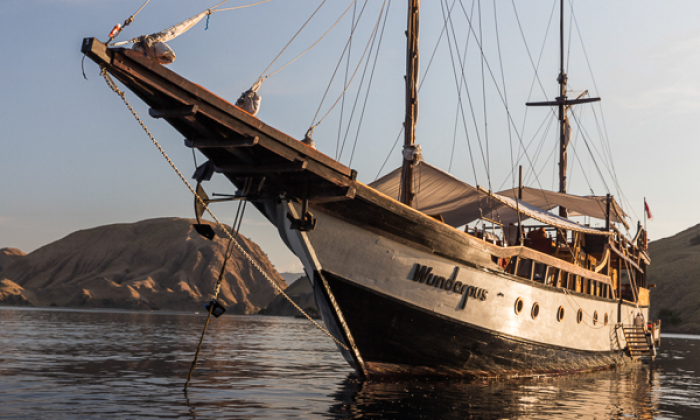 Komodo
Wunderpus
Wunderpus is a beautifully-crafted phinisi offering adventurous but comfortable voyages throughout the Komodo National Park with a strong focus on sustainability. Boasting a maximum of ...
Egypt's deep south and Sudan
Best for - reefs, sharks and wrecks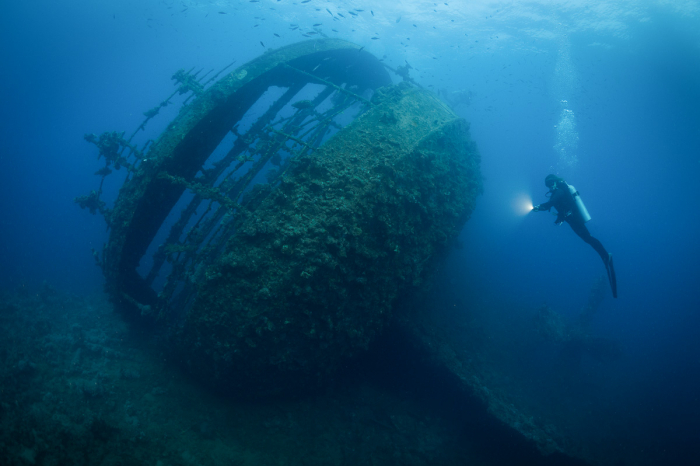 Egypt's deep south is home to remote offshore reefs and islands swept by strong currents and home to a variety of shark species. From oceanic whitetips to hammerheads, this region's pelagics are guaranteed to impress even the most experienced scuba divers. Head further south into Sudan, and the big fish action only gets better!
These combination trips typically last ten days or more, and start in Egypt before crossing the border further south. This allows visitors to skip complicated travel through Sudan, and grants access to some of the Red Sea's most remote sites. You'll have an opportunity to explore legendary diving areas like Fury Shoals, Port Sudan's historic shipwrecks, Jacques Cousteau's underwater habitat, and frontier diving destinations like Sanganeb and Angarosh. In addition to the southern Red Sea's famous sharks, divers can expect to encounter schools of barracuda and jacks, as well as eagle rays, and potentially mantas. The shallows here are also home to some of the Red Sea's most impressive coral gardens, with hundreds of species on display during a single dive.
Tubbataha Reef
Best for - exclusive adventures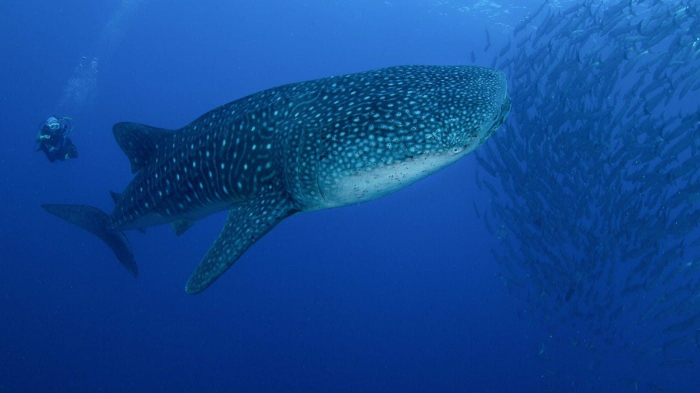 Heralded as the best diving destination in the Philippines, Tubbataha Reef is remote and isolated, and the domain of liveaboards. Lying well off the beaten path in the centre of the Sulu Sea, this far-flung region can only be reached when the seasons and weather permit, roughly four months out of the year, from March through June. It takes roughly 12 to 15 hours to make the crossing to Tubbataha with perfect conditions - though that number can easily climb to 20.

This is the largest marine park in the Philippines, and the first of its kind, covering over 130,000 hectares. The protected area encompasses two coral atolls and the smaller Jessie Beazley Reef. Perched atop a string of extinct volcanoes, the dive sites here boast incredibly steep walls, many of which drop off to 100-metres or more. In addition to these dizzying drop-offs, divers can expect vast sloping underwater gardens home to half the planet's species of hard and soft coral, with more than 600 fish species, 11 kinds of sharks, over a dozen different dolphins and whales. If you want to take this already incredible itinerary to the next level, jump on a seasonal transition voyage. These trips combine Visayas, Tubbataha, and a few hidden gems in between!
Recommended liveaboard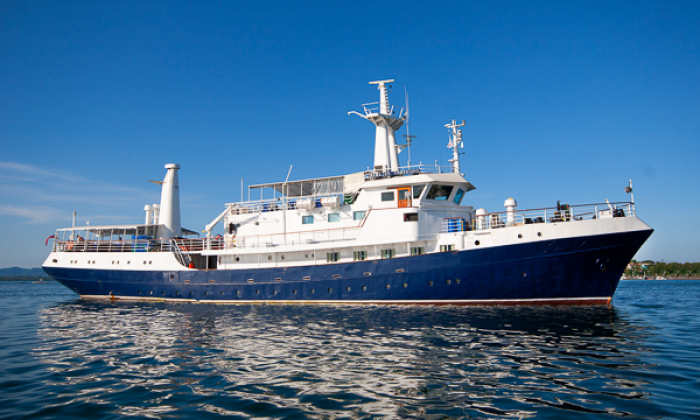 Philippines
Discovery Palawan
Offering exciting and professional cruises around Tubbataha and Palawan, the impressive Discovery Palawan is an excellent choice for discerning divers. This spacious and relaxing vessel...
Socorro and Guadalupe combined
Best for - the ultimate shark diving experience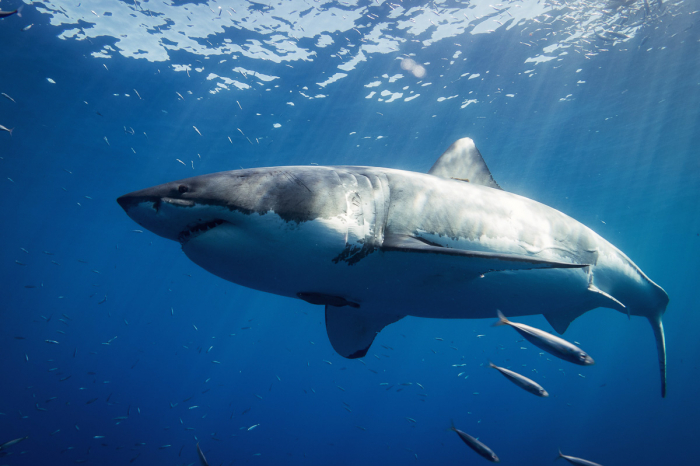 Guadalupe and Socorro are two of the Eastern Pacific's sharkiest destinations, both found far offshore well beyond the reach of day boats. On their own, either of these destinations could easily be considered a once in a lifetime liveaboard adventure, but combining the two adds up to an incredible 16-days of non-stop shark action. These extended expeditions only take place twice annually, when liveaboards move from one diving area to the other, based on the seasons - and, they tend to book up years in advance! June combination voyages begin in Cabo San Lucas, heading to Socorro first, and then onward to Guadalupe. November itineraries begin in Ensenada, and travel the same course, but in reverse. 
Guadalupe is home to one of the planet's largest aggregations of great white sharks, and all diving is conducted in cages. Most itineraries offer unlimited hours in the water, ideal for true enthusiasts. Socorro, by contrast, is dominated by plummeting walls, fish-filled currents, and craggy volcanic reefs. You're likely to encounter giant oceanic manta rays, up to ten shark species, the biggest moray eels you've ever seen, and even friendly bottlenose dolphins in this fascinating cool-water ecosystem.
Recommended liveaboard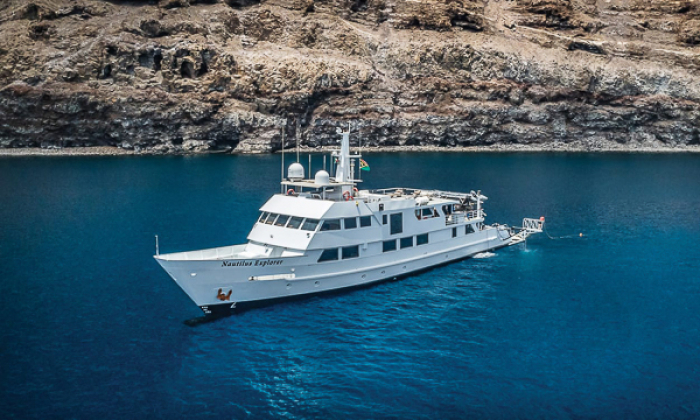 Mexico
Nautilus Explorer
Nautilus Explorer offers an adventurous liveaboard experience, with voyages boasting some of the eastern Pacific's most exciting big fish action. Choose from trips to Socorro and ...
Malpelo
Best for - advanced and adventurous divers, big animals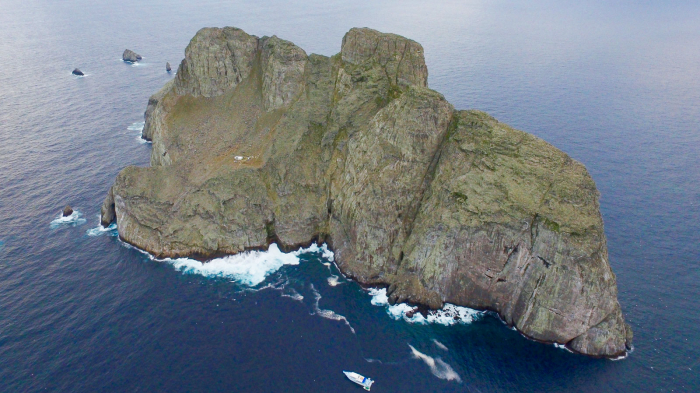 Part of the recently announced Cocos-Galapagos Swimway, this island is one of the Eastern Pacific's epicentres for marine biodiversity. It's also been called the shark diving capital of the world, thanks to a variety of incredible encounters not experienced elsewhere. Lucky dive groups might encounter the ferocious-looking yet surprisingly docile smalltooth sand tiger, as well as hammerheads and silky sharks schooling by the hundred. Chance sightings of whale sharks and giant oceanic manta rays are also common. 

Malpelo is also one of the planet's most remote liveaboard diving destinations, lying more than 500-kilometres off Colombia's coast. It takes a whopping 30 hours by boat to get there from Buenaventura - and that's if conditions are calm! So, most trips last at least nine days. Top that off with the fact that there's only one liveaboard currently operating in the region, and you've certainly got one of the most exclusive and exciting trips around! Keep in mind, Malpelo's raging currents and ultra-remote location make it suitable for only the most advanced and adventurous explorers - no beginners allowed!
Recommended liveaboard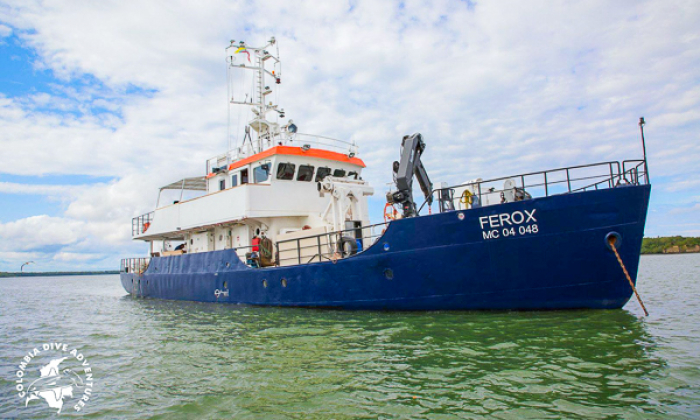 Malpelo Island
Ferox
Exploring the frontier diving at Malpelo Island has never been easier onboard this former navy vessel designed for the most challenging of conditions - including sea ice! Ferox is an ...
Palau
Best for - wreck diving and WWII history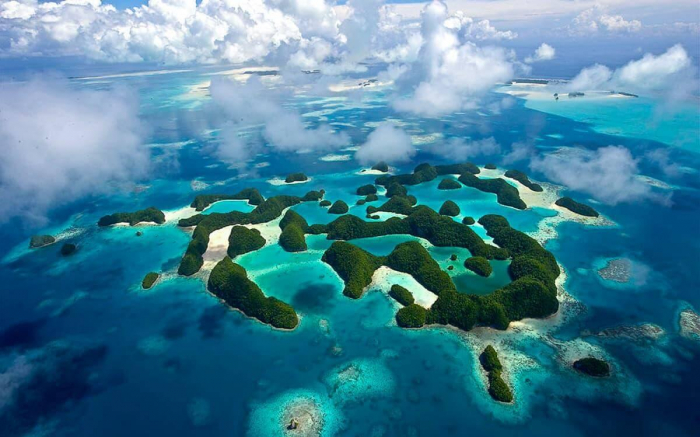 This is easily the Pacific's most exhilarating diving destination, home to legendary sites like Blue Corner, the German Channel, and Peleliu Express - one of the world's wildest drift dives. Visitors can also dive more than a dozen historic WWII wrecks including Japanese navy ships and planes, littered with fascinating artefacts. Palau is also a paradise for pelagics, thanks to its strong currents and proximity to deep ocean trenches. Visitors are likely to spot sharks, manta rays, and perhaps even passing whales. 
Palau is spread over 300 islands, making a liveaboard the only way to truly experience the country. Most boats in Palau offer "best of" itineraries, focused on fast-paced drift diving, trips to the region's bustling cleaning stations, and plenty of wartime wrecks. Nearly every voyage also includes topside attractions in the Rock Islands, including visits to hidden lagoons, fantastic ocean kayaking, and of course, a stop at the iconic stingless jellyfish lake. For a true trip of a lifetime in this exotic destination, book a 12-day "best of" tour starting and ending in Koror.
Recommended liveaboard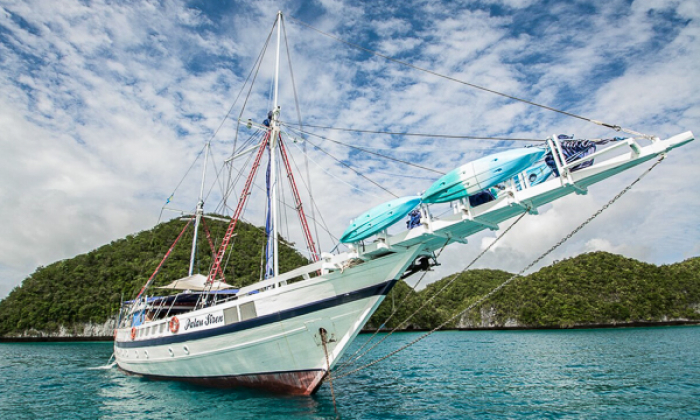 Palau
Palau Siren
The S/Y Palau Siren is part of the sophisticated Siren Fleet, boasting unrivalled dive and camera facilities to compliment your exploration of Palau's diverse sites. Featuring ...
---
Need help planning your perfect liveaboard holiday?
Contact one of our dive travel experts today

---
---
---