---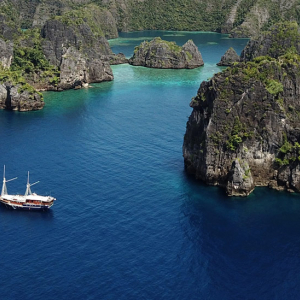 Recommended insight
The ultimate guide to liveaboard diving in 2023
Everything you need to know about liveaboard dive holidays, what to consider when booking a dive safari, and the best liveaboard dive destinations in the world!
---
The world's top 10 liveaboard trips
See Raja Ampat's secluded south on a liveaboard to Misool
Recommended liveaboard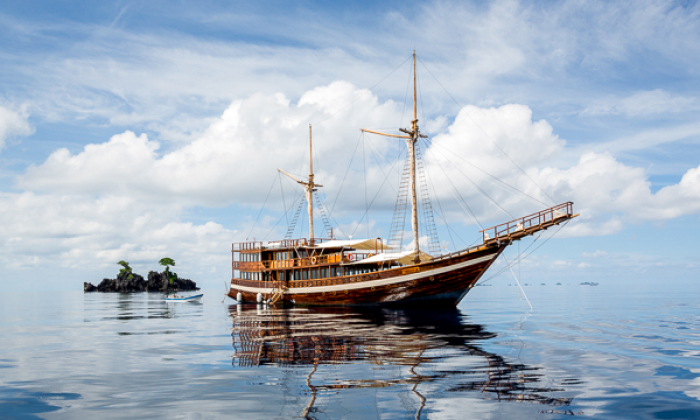 Indonesia
Coralia
Coralia is an eco-friendly liveaboard offering flexible multi-day trips exploring Raja Ampat, Alor, Komodo, Banda Sea, and more. This brand new liveaboard already has a reputation for ...
Join an epic liveaboard adventure across Indonesia's Banda Sea
Recommended liveaboard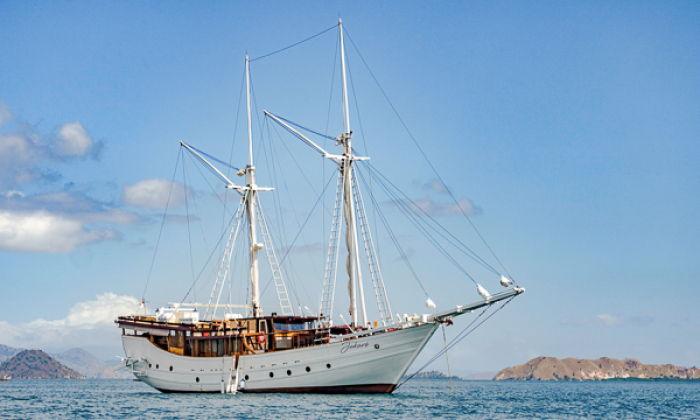 Indonesia
Jakaré
Custom designed for unique Indonesian liveaboard expeditions, the Jakaré perfectly combines luxury and adventure, with unsurpassed customer service. Unlike any boat you've ever seen, ...
Manta mayhem on a liveaboard to the Maldives' northern atolls
Recommended liveaboard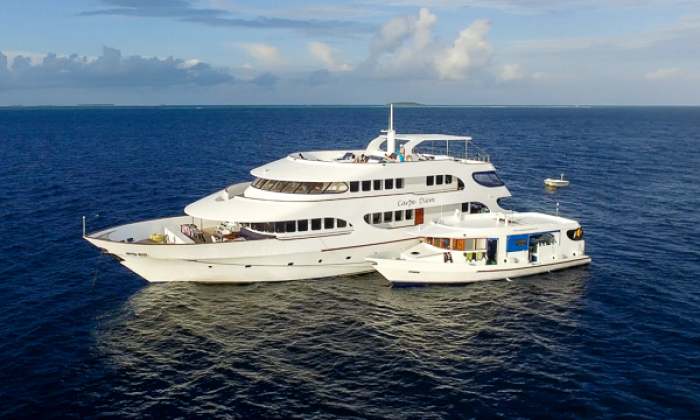 Maldives
Carpe Diem
The first of its fleet, the Carpe Diem offers both scheduled and chartered expeditions around the Maldives with action-packed itineraries. Boasting four beautifully designed decks, ...
Search for sharks from a liveaboard in the Maldives' deep south
Recommended liveaboard
Maldives
Scubaspa Yang
Scubaspa Yang and her sister yacht, Ying, are the first of their kind and leading the way with a unique concept of luxury liveaboards in the Maldives. The epitome of luxury, this ...
Combine diving in north and south Komodo with a liveaboard
Recommended liveaboard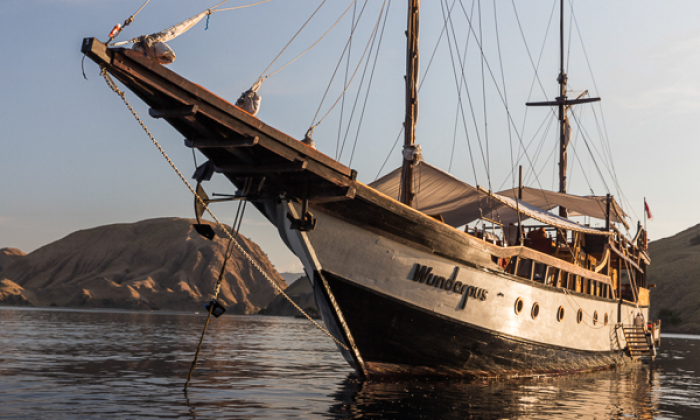 Komodo
Wunderpus
Wunderpus is a beautifully-crafted phinisi offering adventurous but comfortable voyages throughout the Komodo National Park with a strong focus on sustainability. Boasting a maximum of ...
Frontier liveaboard diving at the far-flung reefs of Tubbataha
Recommended liveaboard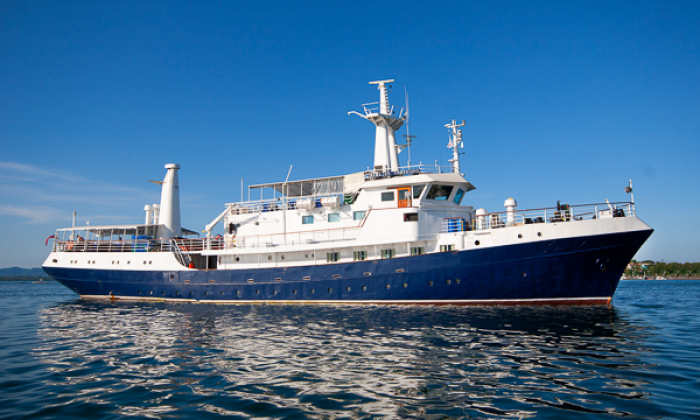 Philippines
Discovery Palawan
Offering exciting and professional cruises around Tubbataha and Palawan, the impressive Discovery Palawan is an excellent choice for discerning divers. This spacious and relaxing vessel...
Sail to the pelagic-packed islands of Socorro on a liveaboard
Recommended liveaboard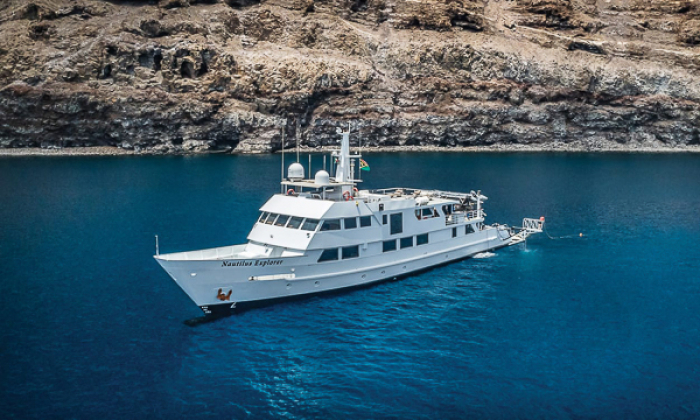 Mexico
Nautilus Explorer
Nautilus Explorer offers an adventurous liveaboard experience, with voyages boasting some of the eastern Pacific's most exciting big fish action. Choose from trips to Socorro and ...
Meet schooling hammerheads on a liveaboard trip to Malpelo
Recommended liveaboard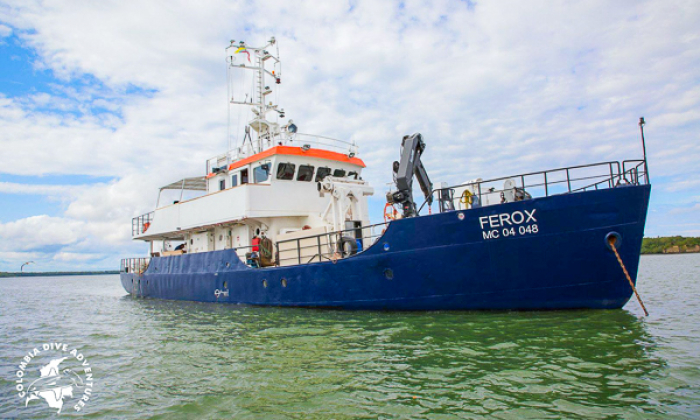 Malpelo Island
Ferox
Exploring the frontier diving at Malpelo Island has never been easier onboard this former navy vessel designed for the most challenging of conditions - including sea ice! Ferox is an ...
Join a liveaboard trip around the unparalleled sites of Palau
Recommended liveaboard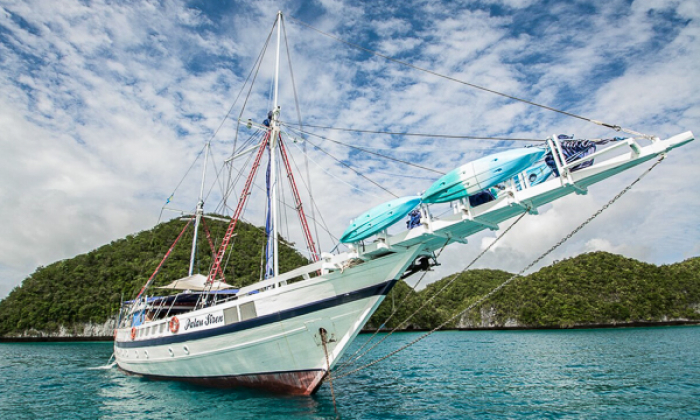 Palau
Palau Siren
The S/Y Palau Siren is part of the sophisticated Siren Fleet, boasting unrivalled dive and camera facilities to compliment your exploration of Palau's diverse sites. Featuring ...
---
Need help planning your perfect liveaboard holiday?
Contact one of our dive travel experts today

---
---
---