Discover Indonesia's best liveaboard itineraries, including classic routes and a few more adventurous dive trips. 
The Indonesian Archipelago is a dream destination for divers, with over 17,000 islands scattered over a vast area of sea, and the world's highest recorded marine biodiversity. A dive liveaboard is easily the best way to explore this island nation so to help you plan your next dive trip, we've put together some of the best liveaboard itineraries in Indonesia - starting with iconic routes, and ending with a few you've probably never heard of. 
---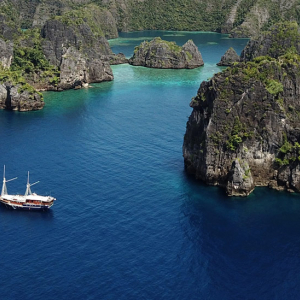 Recommended insight
The ultimate guide to liveaboard diving in 2023
Everything you need to know about liveaboard dive holidays, what to consider when booking a dive safari, and the best liveaboard dive destinations in the world!
---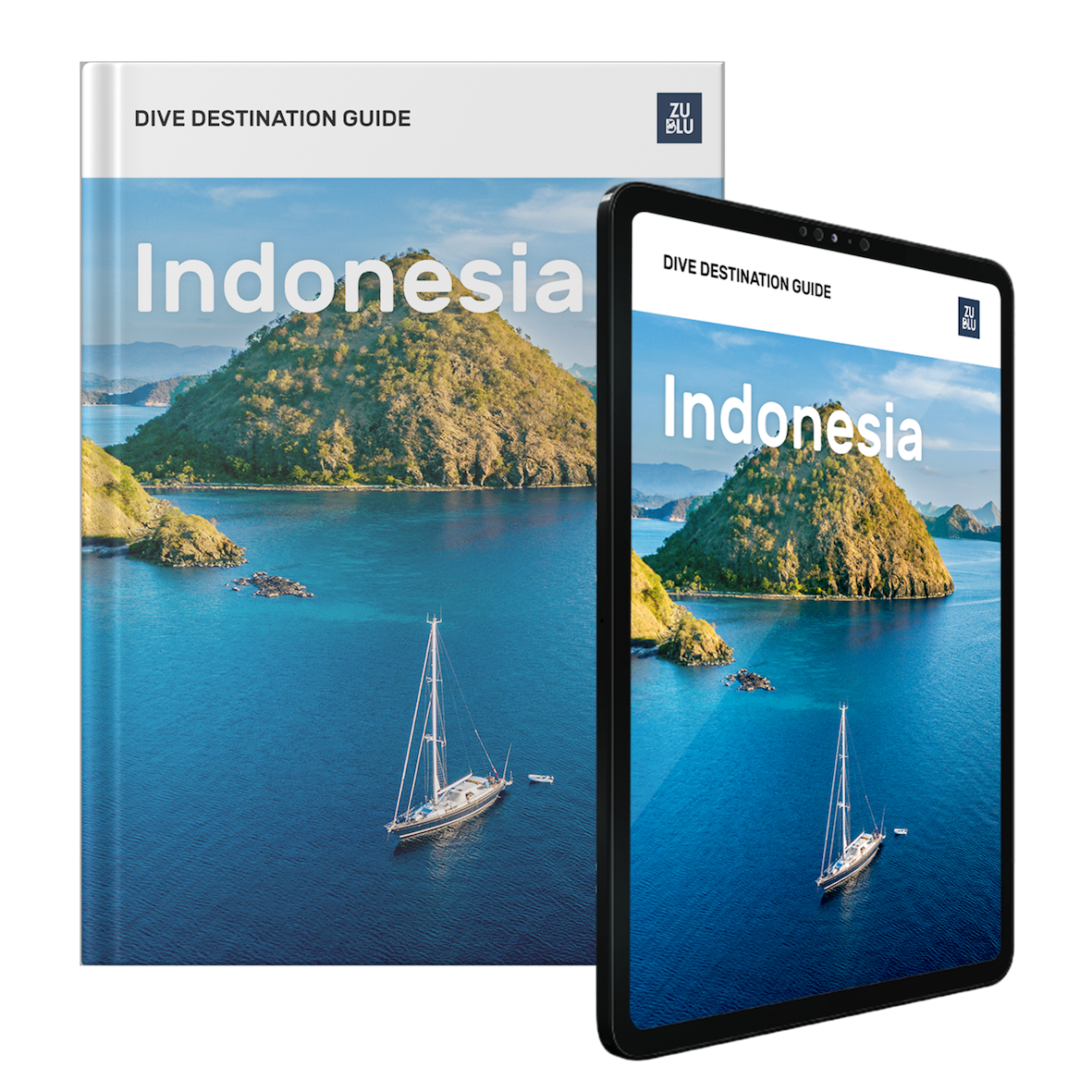 Discover the secrets of Indonesia in this FREE 150+ page scuba dive destination guide. Read online or download today and let us inspire your next diving holiday.
---
Raja Ampat
While much of Raja Ampat's scuba diving can be enjoyed throughout the year, the southeast monsoon brings unfavourable conditions to the south between June to September. For this reason, most liveaboard operators visit between October to April, when the area is open for exploration in its entirety. 

Liveaboard trips exploring Raja Ampat depart from the town of Sorong on West Papua's western coast. From here, classic liveaboard itineraries venture either north or south, depending on the season and the type of itinerary.
Raja Ampat north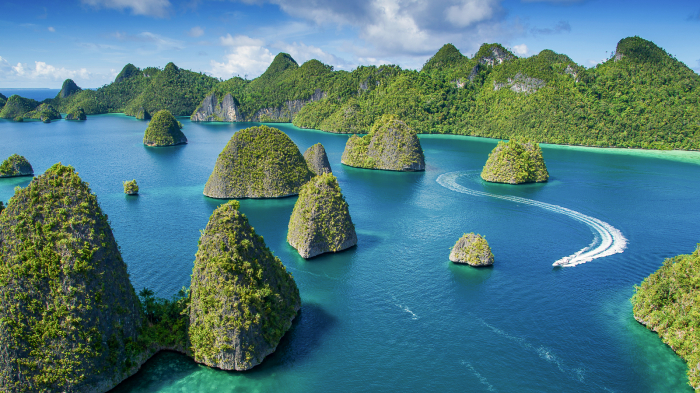 These trips last around one week and allow guests to enjoy all the action of Raja Ampat's central region, before heading north towards the Pacific Ocean. Experience the record-breaking biodiversity of the Dampier Strait at sites such as Cape Kri, Blue Magic, and Manta Sandy, as well as hiking to the Instagrammable viewpoint on Piaynemo Island. 
Venturing north, the islands of Gam and Waigeo are home to pearl farms, birds-of-paradise, and plenty of mangrove-lined shores to explore. This is also where a phenomenal dive site known as The Passage can be found, where divers can explore a narrow channel twisting and turning between two islands - a truly unique experience. The labyrinth-like lagoon of Wayag, and Kawe's Eagle Rock, Black Rock, and Chango dive sites are likely to be last on the list before the vessel heads back towards Sorong, stopping off at any highlights missed on the way north.
Best season: October to April
Raja Ampat south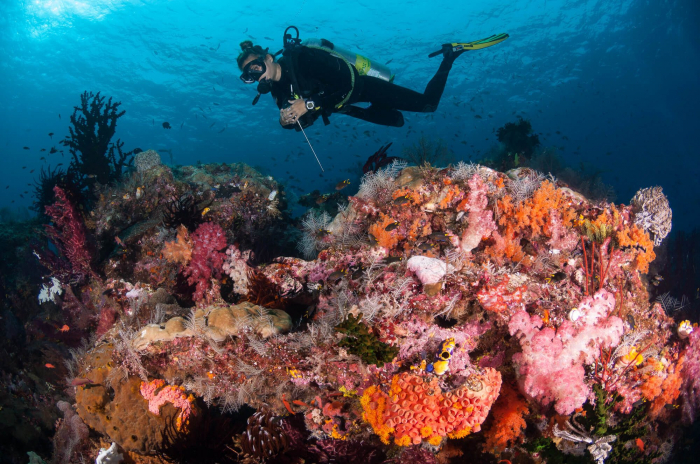 Raja Ampat's southern itineraries also last around a week, and normally start or end exploring the dive sites and islands of the Dampier Strait, Piaynemo, and Fam. After a day or two diving the likes of Sardine Reef, Arborek Jetty, Galaxy and Melissa's Garden, you'll set sail for the southern island of Misool - home to some of the healthiest coral reefs on the planet.
Misool is an area of outstanding natural beauty, boasting breathtaking lagoons, dramatic caves, and countless small islands to explore. The marine protected area to the southeast of Misool is rich with marine life and offers some of the world's most sought-after underwater experiences - including sites such as Boo Windows, Four Kings, and the oceanic manta rays of Magic Mountain. From Misool, you'll then head back north to Sorong.
Best season: October to April
The 'Four Kings'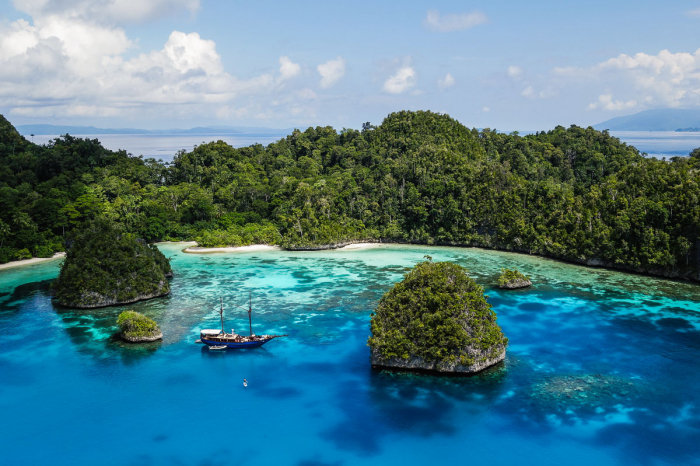 If you're struggling to choose between diving the north or the south, you'll be pleased to know that there is a third option. Lasting up to 12-nights, these extended itineraries explore Raja Ampat in all its glory, visiting all four of the main islands from which this region gets its name. You'll visit all the same highlights as the northern and southern itineraries, and a few more, in a single trip - delivering a once-in-a-lifetime experience with exceptional diving and diverse marine life.
Best season: October to April
---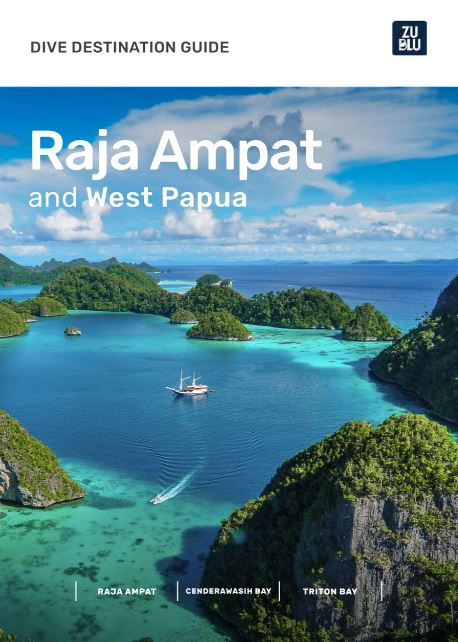 Discover the best places to dive in Raja Ampat, Triton Bay and Cenderawasih Bay in this free guide to West Papua's diving.
---
Komodo
When it comes to liveaboard itineraries, Komodo National Park is can be divided into two main areas - north and south - that have separate seasons and distinctly different diving. All Komodo liveaboards depart from Labuan Bajo, on Flores' east coast, with shorter trips staying in the northern region and slightly longer voyages venturing further south as well. 
Komodo north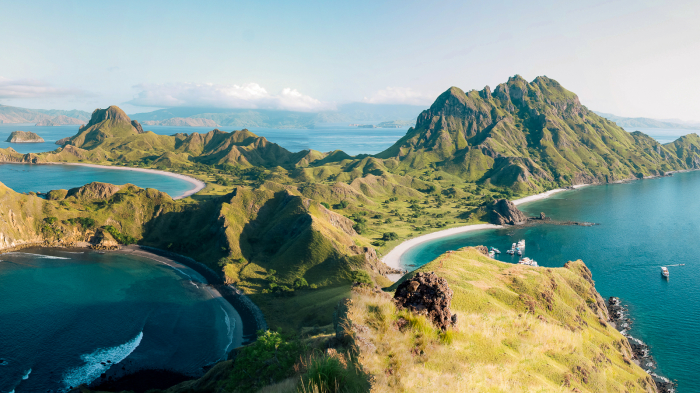 Easily accessible from Labuan Bajo - which is located on the northeast edge of Komodo National Park - these northern itineraries tend to be short and sweet, with some lasting just three nights. Shorter sailing distances between the main highlights means these northern itineraries provide plenty of bang for your buck. Expect non-stop drift diving and at least one opportunity to trek in search of Komodo dragons. 
From Labuan Bajo, you'll head west into the heart of Komodo - often referred to as Current City. The islands of Sebayur and Tatawa, and the manta rays of Karang Makassar are the main highlights here. This central region is also home to Padar Island, renowned for its pink beach, a breathtaking viewpoint, and the iconic dive sites of Secret Garden, Three Sisters, and Pillarsteen. 
After exploring this central region, the vessel will then head towards the northwest reaches of the park. Here, remote islands including Gili Lawa Laut and Gili Lawa Darat offer world-renowned dive sites, including Crystal Rock, Castle Rock, and The Cauldron. 
Best season: May to September
Komodo south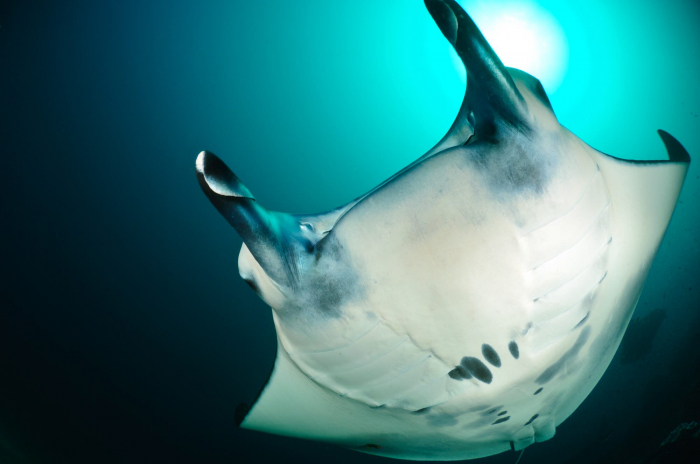 Departing from Labuan Bajo, southern itineraries normally start by sailing through the famous central region of Komodo National Park, exploring exhilarating dive sites including those found at Sebayur, Tatawa, and the manta cleaning station of Karang Makassar. As the trip heads further south, you'll make a stop at Padar Island to dive Secret Garden, Three Sisters, and Pillarsteen, as well as stroll along the pink beach and hike to the picturesque viewpoint. 
Moving deeper into Komodo's southern waters, you'll notice a shift from current-swept drifts to murkier macro-packed soft coral reefs. Located on the southern coast of Rinca, Horseshoe Bay is a particular hotspot for critters, boasting several high-profile sites including Torpedo Alley, Yellow Wall of Texas, and Canibal Rock. That said, one of the south's most iconic dive sites is known for a slightly larger species. Manta Alley, on Komodo Island's southern coast, is the best place in the entire park to encounter these marvellous creatures. At this point, your trip will begin heading back to Labuan Bajo, but not before a chance for a Komodo dragon trek, either on Rinca or Komodo.
Best season: November to December
Banda Sea and Forgotten Islands
The vast Banda Sea and its aptly named Forgotten Islands are among the wildest and least visited parts of the Indonesian Archipelago. Fought over in the past for their spices, these once revered islands are now known for a different kind of treasure - unparalleled frontier scuba diving. Sandwiched between Flores to the southwest and West Papua to the northeast, this region offers once-in-a-lifetime opportunities for adventurous divers as liveaboards move back and forth between Komodo and Raja Ampat as the seasons change.
Band Sea Crossing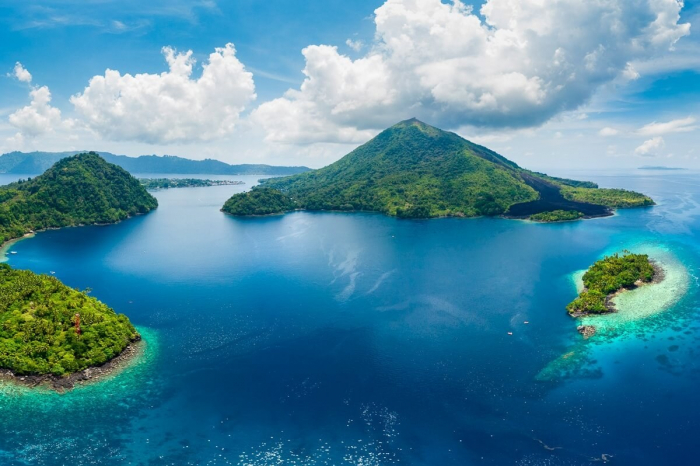 During September and October most liveaboards head east from Komodo towards Raja Ampat, sailing through the islands of Nusa Tenggara Timor and across the Banda Sea. Trips typically start in Maumere and end in either Ambon or Sorong - giving divers the chance to explore a huge area - and can last anywhere between ten-days to three weeks.
Departing from Maumere, this trip will cruise towards the healthy reefs of Alor and the Pantar Strait, followed by the Forgotten Islands of Wetar, Romang, Terbang and Damar. The cruise will then continue around the inner arc of islands, arriving at Nila Island and Nil Desperandum Reef where guests will do several dives along impressive walls frequented by hammerheads. Manuk Island may well be next on the itinerary, offering guests the opportunity to dive among huge numbers of sea snakes. 
Almost all trips will schedule several dives around the Banda Islands, as well as an excursion to Banda Neira's iconic fortress. The vessel will then head north to the southern coast of Seram, visiting spots such as Ahmet and Molana, before moving on to Ambon for some final dives exploring its legendary 'muck'. 
Best season: September to October
---
More unmissable Indonesian liveaboard itineraries
While not quite as well known, Indonesia has plenty more must-see liveaboard trips. And, with fewer boats making these voyages, these lesser-known options can often be even more epic. Check out a few of our favourites below. 
Bali to Komodo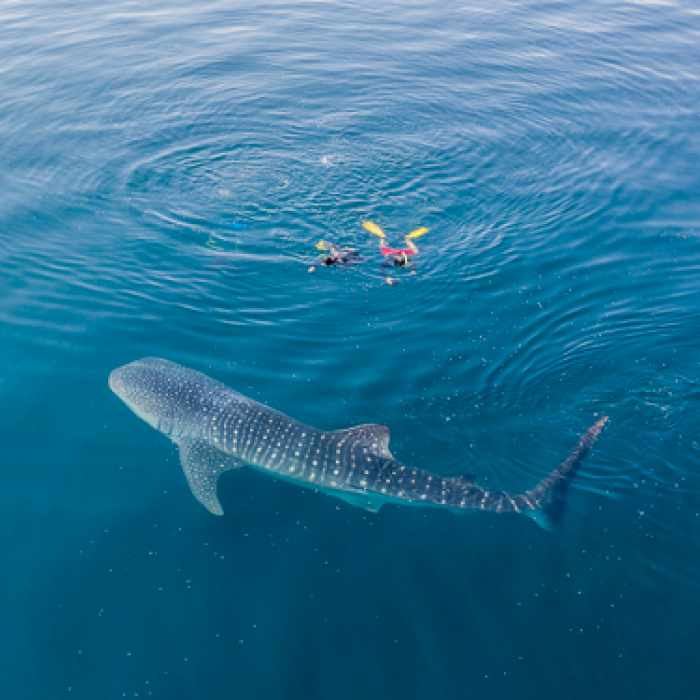 If you're dreaming of a dive holiday in Komodo, one great alternative to flying into Labuan Bajo is to sail. Departing from Bali, these trips last anywhere between seven and 11-nights and allow you to make the most of your time here, exploring remote destinations and enjoying plenty of dives enroute to Komodo National Park.
You'll sail across the Lombok Strait and towards the north coast of Sumbawa, perhaps adding a dive Tulamben's Liberty Wreck or Lombok's Gili Islands, before arriving at the islands of Moyo and Satonda. At this point, some vessels venture into the depths of Saleh Bay to search for whale sharks, or continue east towards the smoking volcano of Sangeang with its bubbling underwater vents. Then it's on to discover the unique natural wonders of Komodo National Park before disembarking in Labuan Bajo.
Best season: May to September
Flores and Alor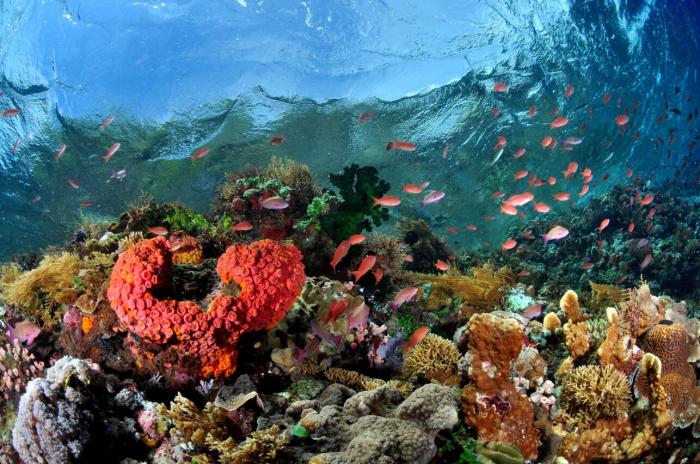 Normally explored between the Komodo and Raja Ampat seasons, most itineraries exploring Flores and Alor last between seven to ten days, and depart and return to Maumere. Guests can explore the eastern part of Flores, followed by the island of Kawula with its world-class macro life and incredible night dives. Heading further east, the vessel will arrive at Pantar Island to visit the renowned sites of Alcatraz and Beang Abang, as well as the hot springs on the beach. 
Next up, the Pantar Strait and Kalabahi Bay offer something for everyone, including pelagics, muck and sightings of whales and dolphins. You'll likely also meet the charming freediving children of North Pura and the master weavers of Pulau Ternate. Some itineraries also head north from Alor to explore Komba, where guests can dive and and moor in site of an active volcano. From here, the vessel will return to Flores to explore sites such as Serbete and Tanjung Gedong before sailing back to Maumere to disembark.
Best season: April to May, September to October
Cenderawasih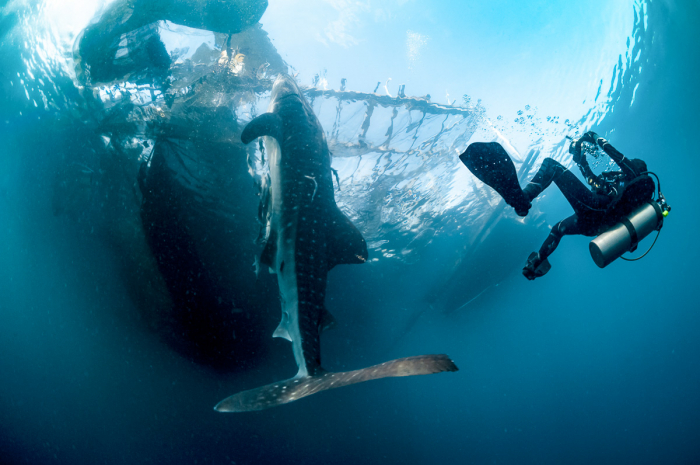 Instead of travelling back to Komodo, a handful of liveaboards spend the Raja Ampat off-season on the opposite side of the Bird's Head Seascape, in the vast Cenderawasih Bay. Typical itineraries depart from Manokwari, on the bay's northwest tip, and can last anywhere between one and two weeks. 

As the itinerary meanders south into the bay, possible stops include the islands of Swande, Sewandeh, Slamiapien, Purup, Mioswar, Rouw, and Roon, as well as Boomerang Atoll, Tridacna Atoll, and Tanjung Mangguar. Thriving reefs, endemic marine life, and fascinating wrecks can be found throughout Cenderawasih, but the undeniable highlight are the resident whale sharks of Kwatisore. After encountering these graceful giants, your trip will disembark in Nabire.
Best season: July to August
Halmahera and Lembeh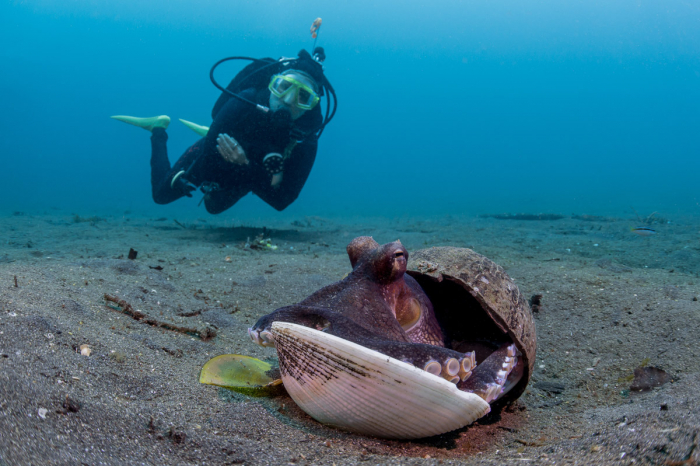 Halmahera is one of the up-and-coming dive destinations in Indonesia, with a reputation that is growing fast, despite just a handful of divers visiting each year. Typical itineraries depart from the island of Ternate, on Halmahera's west coast, exploring the islands of Hiri, Tidore, Failonga, and Maitara in search of dugongs, dolphins, reef sharks. The vessel will then head south into the Patinti Strait and the Bacan Islands, visiting remote spots such as Selat Proco, Saleh Besar, Jabu, Kusu, Pulau Pokal, Saleh Kecil, and Pulau Nanas. 
Itineraries often stop at Pulau Goweba to dive the deep walls and shallow tunnels, before venturing west towards North Sulawesi, stopping at Pulau Tifore to dive Tangjung Tifore, Barracuda Point, and Barracuda Point 2. Once at Lembeh, you'll have ample time to enjoy this legendary muck diving destination, visiting all the iconic sites including Hairball, Nudi falls, and Coral Garden before disembarking in Bitung. 
Best season: October to May
North Sulawesi and the Derawan Archipelago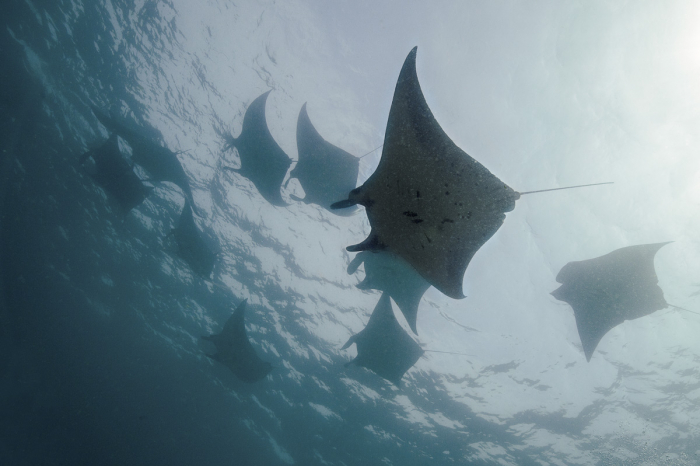 Diving destinations don't come much better than these, and this phenomenal itinerary allows adventurous divers to combine both into the trip of a lifetime. Departing from Bitung, you'll enjoy the muck diving of Lembeh Strait before heading north to Bangka and even Talisei as the vessel curves around the northern tip of Sulawesi enroute to Bunaken National Marine Park. Leaving Bunaken, you'll embark on the long journey west towards Toli-Toli Bay, following the little-explored northwestern coast of Sulawesi. 

After crossing the Makassar Strait, you'll arrive at the Derawan Archipelago, known for manta rays, turtles, and sharks. You'll also have the opportunity to swim amongst clouds of stingless jellyfish and dive beneath towering tornadoes of barracuda before eventually disembarking in Tarakan in Kalimantan on the island of Borneo.
Ready to start planning your trip to Indonesia?
Search, compare and book from our top Indonesian liveaboards
---
Need help planning your liveaboard adventure in Indonesia?
Contact one of our dive travel experts today!

---