Socorro Island is one of the best liveaboard dive destinations in the world, offering near-guaranteed encounters with giant oceanic manta rays and up to ten shark species on every dive. And, with just a handful of safari boats visiting the island during the season, you'll likely feel like you have the dive sites to yourself!



Imagine yourself descending into deep, sapphire blue water, surrounded by extraordinary pelagic marine life like dolphins and mantas, and propelled by the powerful currents of Mexico's Pacific. If that sounds good to you, a Socorro Island liveaboard belongs at the top of your bucket list!

The scuba diving at Socorro and Revillagigedo is best described as exceptional. And, while this off-the-radar destination is rapidly growing in popularity, its remote location and the extra effort required to get there keep the tourist crowds away entirely. So if you're looking for a bit of solitude and spectacular diving, this diving area is uniquely austere, awe-inspiring, and adrenaline-inducing.
Looking for a Socorro liveaboard?
Search, compare, and book from our exclusive selection of liveaboards
Challenging conditions
If you're into adventure diving, a Socorro Islands liveaboard will be right up your alley. These islands are hundreds of kilometres off the coast, so they are prone to constantly changing and potentially challenging conditions. This can include large waves, surge, and current. But, don't worry - with proper training and safety equipment, it's perfectly safe, too! 
Nearly every dive you do here will be a drift, exploring craggy reefs and canyons or plummeting near-vertical walls. And, depending on the day's conditions, you might be jumping into a gentle flow or an undersea river. In either case, you'll likely make a negative descent - using an empty BCD to enter the water and head straight down. Then, you'll catch the current and go for a ride, joined by big marine life and massive schools of pelagic fish. Experienced current divers take note - this is not a destination for reef hooks and pokers. Instead, you'll kick back and enjoy the ride, letting the current do all the work, or hunker down in the rocks close to known cleaning stations.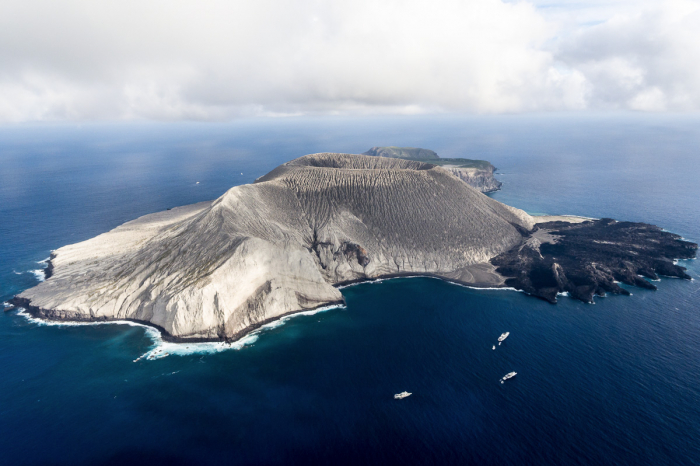 Most dives end with groups hovering out in the blue, where you're most likely to spot rare open-ocean species like whale sharks and schooling hammerheads. So, neutral buoyancy is an absolute "must". 
While it is true that Socorro and Revillagigedo are famous for these tough diving conditions, the once-in-a-lifetime animal encounters you'll have here are well worth the extra effort. And, the liveaboard's experienced guides are happy to work with intermediate divers, offering hands-on coaching and support to help you feel safe and comfortable. Liveaboards here also offer free safety equipment, sometimes including surface markers or even GPS beacons. You'll also take part in mandatory detailed safety briefings before your first dive in the park!
Cool encounters
When it comes to liveaboards, Socorro Islands isn't a good fit for your first trip. Rather, it's a mind-blowing, bucket list topping, pelagic hotspot best suited to adventurous divers. It takes 30 hours to get there, it's cool water diving with temperatures from 23 - 28°C, and few budget options exist in the region. But, this will likely be the most exceptional diving of your life - easily justifying the additional effort and cost.
So, what makes diving in Socorro so special? The answer is easy - it's the incredible up-close-and-personal encounters with spectacular marine life. Revillagigedo also lies northwest of the legendary Hammerhead Triangle - comprising Cocos, the Galapagos, and Malpelo - and benefits from the same biodiverse waters. As a result, the Revillagigedo Archipelago is home to a multitude of marine megafauna, including plenty of hammerhead sharks.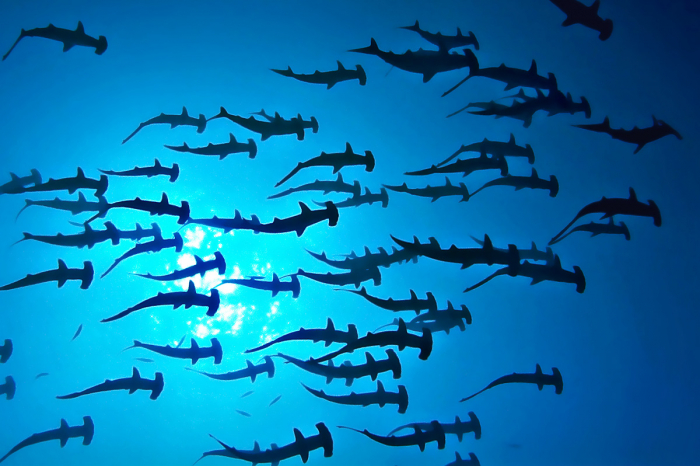 During your dives, you're likely to spot two types of giant oceanic mantas - black and chevron. You're also nearly guaranteed to see white tip reef sharks, silkies, silvertips, and Galapagos sharks. But that's just the beginning. Revillagigedo's most legendary sites, Roca Partida and The Boiler are regularly visited by other incredible animals, including friendly pods of bottlenose dolphins and even the occasional whale shark! The park's canyon and cleaning station sites like Punta Tosca and Cabo Pearce are also visited by big wildlife, including tiger sharks and schooling hammerheads. 
Just in case you get burned out on all those dolphins and mantas, there's still plenty more to see around Revillagigedo. The walls here are crawling with huge moray eels and lobsters. Massive schools of bonito and jacks swirl and dart out in the blue, occasionally split by a yellowfin tuna on the hunt. And, the avid macro hunter might even find a nudibranch or two on a day with easy-going currents.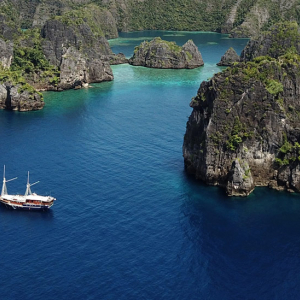 Recommended insight
The ultimate guide to liveaboard diving in 2023
Everything you need to know about liveaboard dive holidays, what to consider when booking a dive safari, and the best liveaboard dive destinations in the world!
Everything included
One of the best parts of liveaboard diving is its all-inclusive nature. While you're at sea, the average day will include briefings and diving, delicious meals, and plenty of downtime for rest and relaxation. You'll also find everything that you need to enjoy your stay onboard, with most boats offering extra services to help you stay comfortable, like hot drinks after your dives, fresh towels and warm showers on the dive deck, and tasty snacks to help you refuel in between adventures.
Because you'll be spending more than a week at sea, you might consider splurging on a few extras like a more spacious cabin, wireless internet, and cocktails once your dive day is done. But, most boats in this region are so luxurious to begin with, that you'll feel perfectly at home even without adding additional creature comforts.
If you're hoping to learn more about Revillagigedo's legendary marine megafauna during your stay, you're in luck. The region is home to an outstanding variety of citizen science programmes hosted by wildlife researchers and marine biologists. Science-based itineraries include daily environmental briefings and activities, as well as participation in hands-on wildlife studies. And, it's all included in the price of your trip!

---
Are you ready to embark on the ultimate Mexican Pacific dive adventure?
Our team of travel experts are standing by to help you make the dream come true. Contact us for all the latest travel tips and advice, plus expert guidance with every step of your holiday.

---
---
---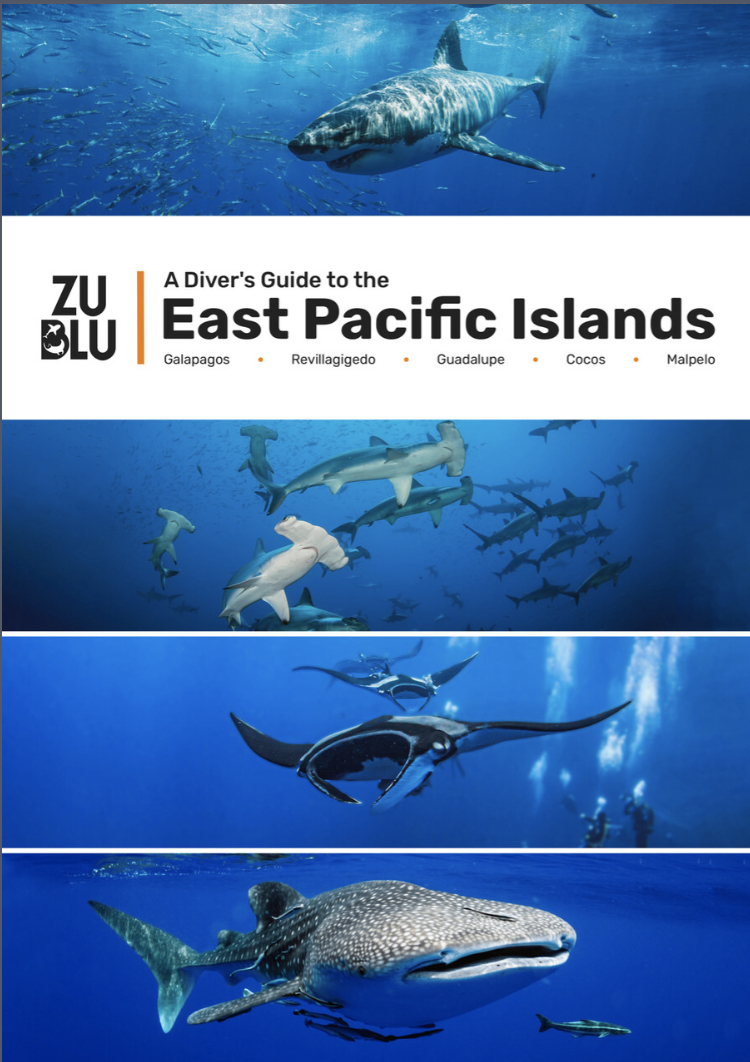 Download your free guide to diving the East Pacific Islands - from Guadalupe and Socorro, to Cocos, Malpelo and the Galapagos. Discover everything you need to know in this comprehensive50 page destination guide.
---