Book your next scuba diving holiday
Over 100 diving destinations worldwide

300 liveaboards, 10,000+ itineraries

400 resorts and dive centres
Over 100 diving destinations worldwide

300 liveaboards, 10,000+ itineraries

400 resorts and dive centres
Recommended dive destinations
Your next diving holiday starts here
---
Why book with ZuBlu?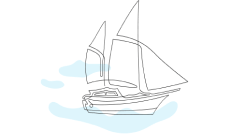 Handpicked resorts and liveaboards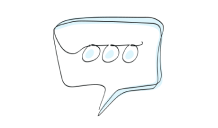 24/7 customer support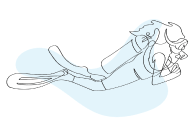 Expert travel advice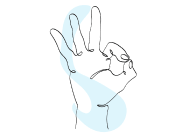 Book with confidence
---
Why book with ZuBlu?
Expert travel advice

With decades of experience and knowledge, our expert team provides unrivalled dive travel advice - ensuring your next dive holiday is right for you.

Handpicked resorts and liveaboards

We've carefully selected all our partners - island resorts, luxury liveaboards and conservation ecoventures - to ensure you have the best possible dive experience.

Book with confidence

Our flexible booking terms, best price guarantee and travel support mean you can book your next trip in full confidence.
What our guests say?
"
ZuBlu were outstanding. The team took the time to understand the experience we were seeking, provided options for that experience and were patient as we iterated on the options. 

"
David K.
"
Excellent. The help I received in finding the right trip for me was great, and the communication and support post-booking was spot on!
"
Daniel C.
"
Your recommendations for both the liveaboard and island resort were spot-on.   You have our complete trust and confidence, and —-accordingly—-all our future business for dive trips. 
"
Wayne H.
"
Best holiday ever!! We had a truly exceptional trip. Very well organised by ZuBlu.
"
Stuart L.
"
ZuBlu were very helpful. They were great in proposing the route and super helpful with the booking process. Customer service was fantastic.
"
Juergen N.
"
ZuBlu were very helpful when other companies let us down. It's amazing to be able to chat through WhatsApp. 
"
Stephanie T.
"
From late night zoom calls, advising and recommending which liveaboard offered us the best value through to helping us out when our flight was cancelled & re-organising our hotel & transfers - I would highly recommend ZuBlu to friends. 
"
Wendy B.
"
It was my first time booking through ZuBlu. Normally I would book through Liveaboard.com or PADI.com but in my opinion the ZuBlu customer service was much better.
"
Ilona N.
"
First class from start to finish, lovely company to look after the recommendation for a trip of a lifetime which did not fail to deliver. I'll be back again soon to ZuBlu for more bookings in the future for sure.
"
Ray L.
"
Honestly ZuBlu seemed too good to be true. Very patient and helpful. Found the perfect trip.
"
Monica S.
"
Great experience. Will highly recommend ZuBlu to all friends!!!
"
Donna G.
"
I would like to thank you all for a fantastic time, probably the best liveaboard I've been on so far. Thank you ZuBlu. I will definitely book with you again!
"
Clive P.
"
ZuBlu were exceptional at providing an array of options to match our scuba diving holiday wishes. Highly recommended and will definitely use ZuBlu again. 
"
Lisa D.
---
ZuBlu Awards
Global Green Business Award

Best Eco-Friendly Scuba Diving Holidays Provider 2021

LUXLife Award Winner

Best Dive & Ocean Travel Agency 2022

LUXLife Award Winner

Best Eco-Friendly Scuba Diving Holidays Provider 2023
Explore with ZuBlu
Scuba diving in Maldives

Scuba diving in Indonesia

Scuba diving in Philippines

Scuba diving in Red Sea

Scuba diving in Malaysia

Scuba diving in Thailand

Scuba diving in Mexico

Scuba diving in Belize

Scuba diving in Bahamas

Scuba diving in Turks and Caicos

Scuba diving in Cayman Islands

Scuba diving in Bonaire

Scuba diving in Galapagos Islands

Scuba diving in Palau

Scuba diving in Fiji

Scuba diving in Australia