Scuba diving in
Socorro and Revillagigedo Islands
The Revillagigedo Archipelago - commonly known as Socorro - offers authentic frontier diving with powerful currents, giant oceanic mantas, dolphins and up to ten species of sharks.
Highlights
Incredible "cool water" diving with current-swept lava flows and walls
Big fish action - encounters with sharks, mantas, whale sharks, and dolphins
Well organised liveaboard operations with a limited number of divers at each site
Surprisingly high biomass with swirling bait balls, massive shoals of tuna, and more
Socorro diving is all about the big stuff. Underwater explorers can expect to encounter whale sharks, mantas, dolphins, and massive shoals of tuna, plus multiple reef and pelagic shark species. And, thanks to years of marine park protection and its isolated geographic location, the diving here remains unspoilt - much like Mexico's Pacific coast 20 or more years ago. You can only dive Socorro by liveaboard, and voyages out to the islands mean cold conditions and long boat rides. But, we promise it's all worthwhile. This is truly the trip of a lifetime!
Revillagigedo Diving
Whale shark

April - June

and

November - December
Socorro Island diving is hailed as some of the very best in Mexico, boasting out-of-this-world encounters with marine megafauna, stunning visibility, and a fascinating underwater landscape of lava flows, walls, and boulder fields. Nearly every site in the archipelago features ripping currents, strong surge, and non-stop big fish action. But, the islands' highly-skilled guides are used to leading groups in these exciting conditions and can help you stay safe and comfortable, even if you're an intermediate diver.
Roca Partida and The Boiler
Revillagigedo's most famous wall dives, The Boiler and Roca Partida are well-known for their up-close encounters with friendly bottlenose dolphins, and surprise appearances by supersized pelagics including whale sharks, yellowfin tuna, and giant oceanic mantas. You're likely to spot schooling bonito and jacks here too, with massive shoals occasionally split by patrolling sharks. Don't forget to peek in the cracks and crevices at these sites, where massive moray eels and lobsters lurk. The walls' overhangs and plateaus are also frequently crowded by resting white tip reef sharks, with dozens jockeying for space. 
You'll also visit rugged and craggy reefs, boulder fields, and lava flows at classic sites like Punta Tosca and El Canyon around the islands of Socorro and San Benedicto. These sites host massive cleaning stations, where hundreds of barberfish and Clarion angelfish wait patiently for the region's famous pelagics to appear. Sharks of all shapes and sizes queue up and wait for their individual spa treatments, seemingly oblivious to the divers that observe them. Hammerheads, silkies, Galapagos sharks, duskies, silvertips, and reef sharks are the most frequent visitors. But, chance encounters with tiger sharks take place here too, especially around the legendary site, Cabo Pearce. 
No matter where you're diving in Revillagigedo, be sure to keep an eye out in the blue. Massive schools of scalloped hammerheads frequent these waters, sometimes gathering by the hundreds. And, other rare marine wildlife including pilot whales, orcas, and even humpbacks are occasionally seen at depth!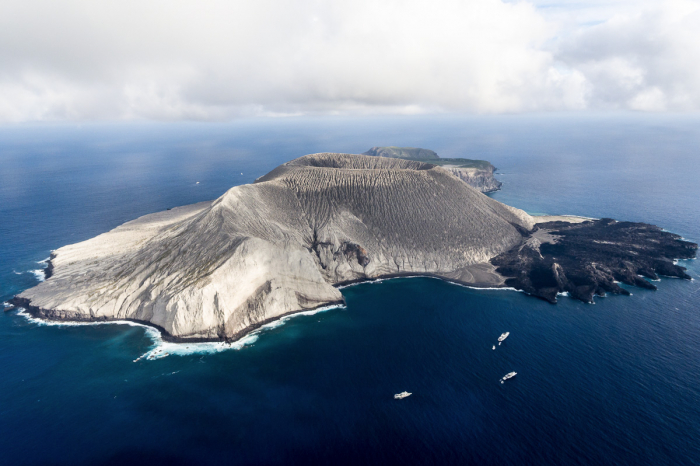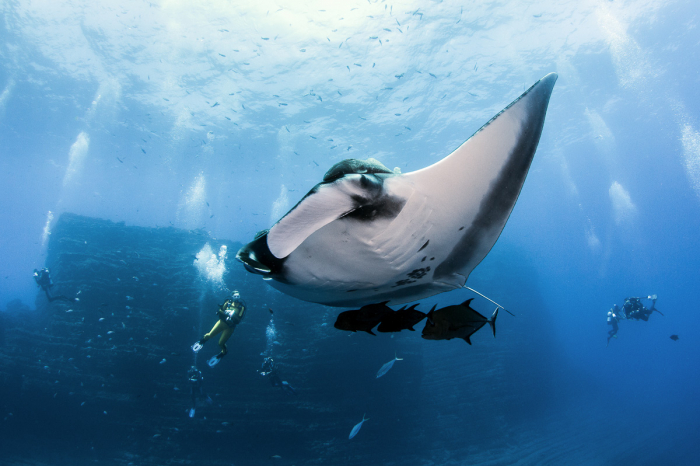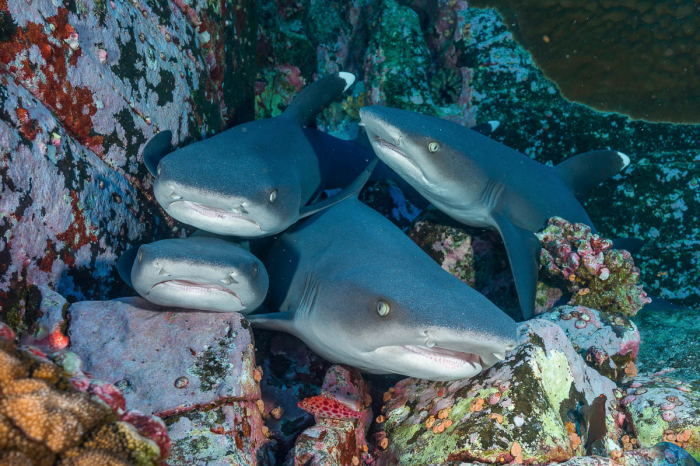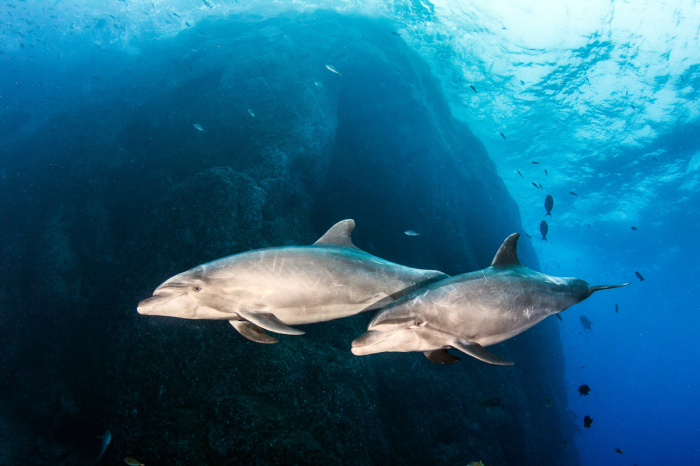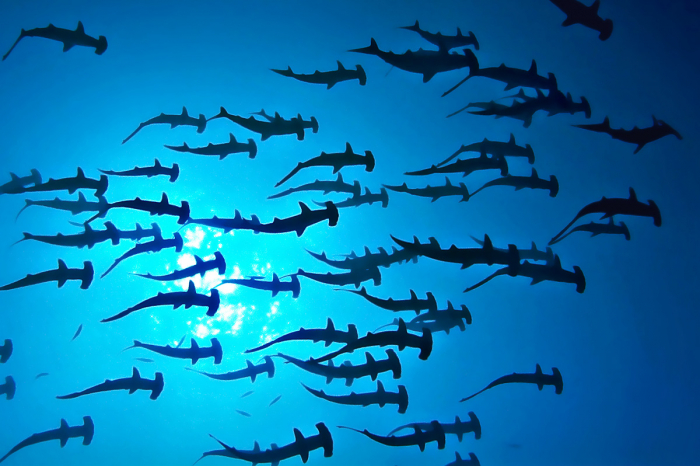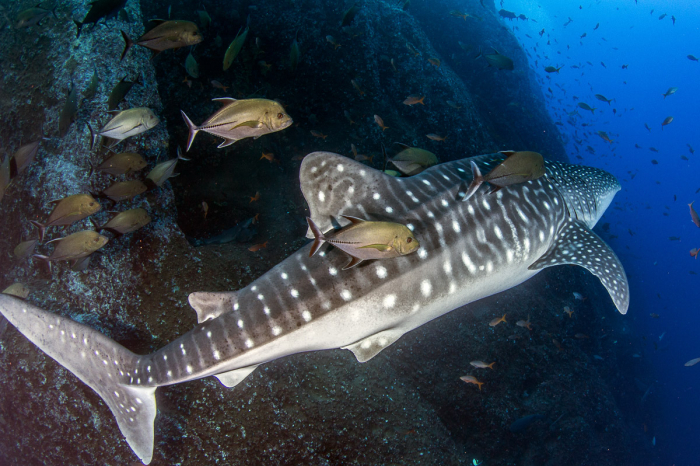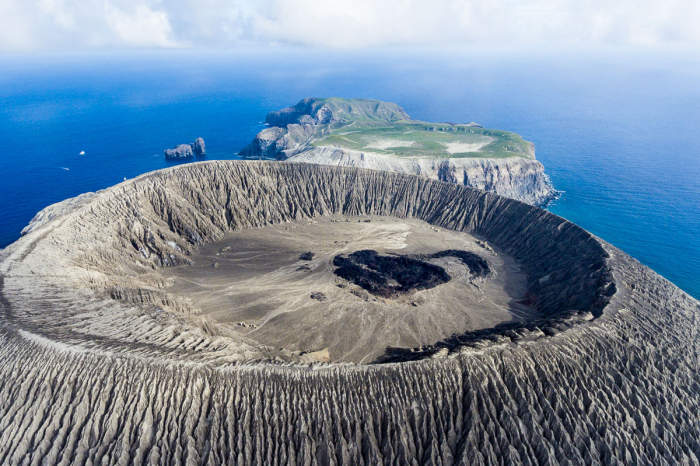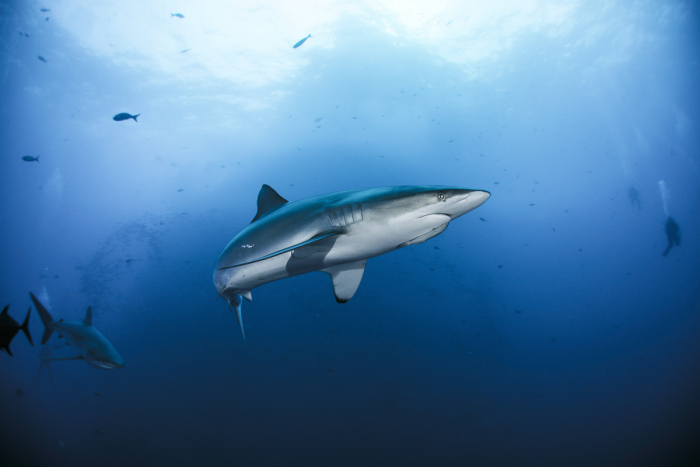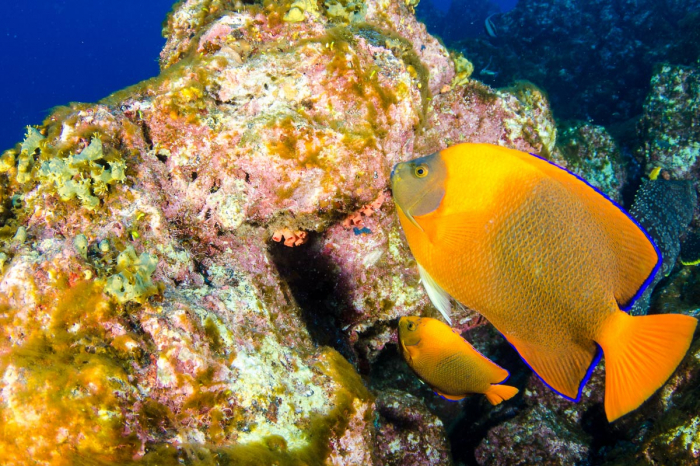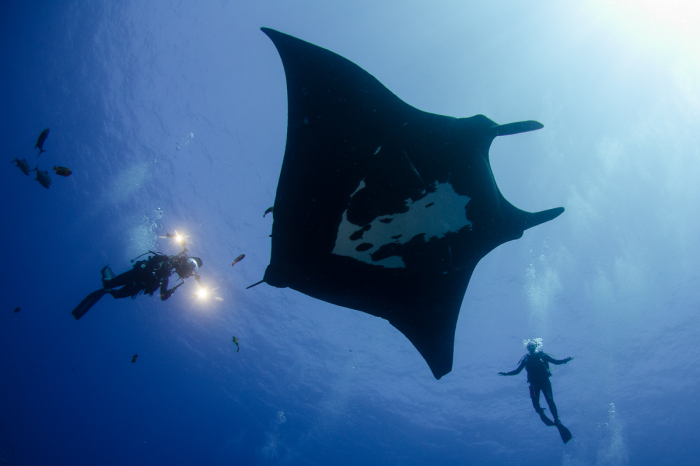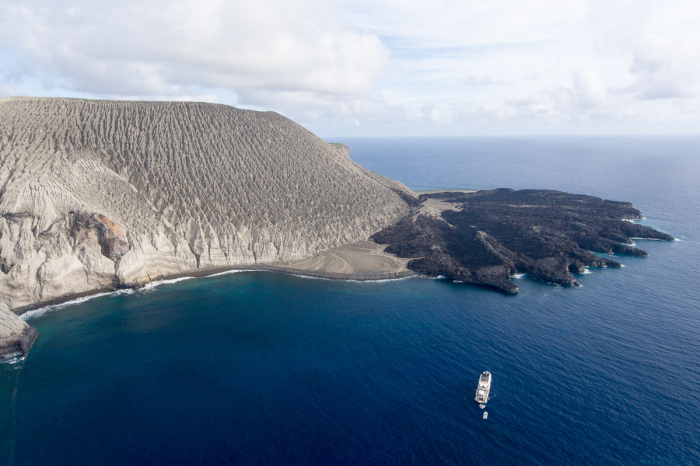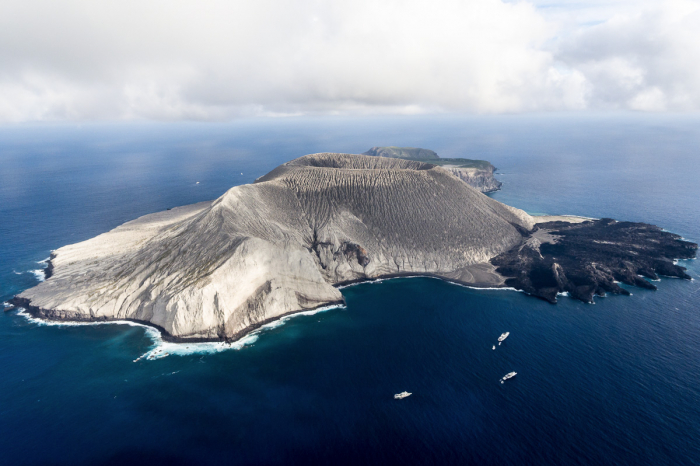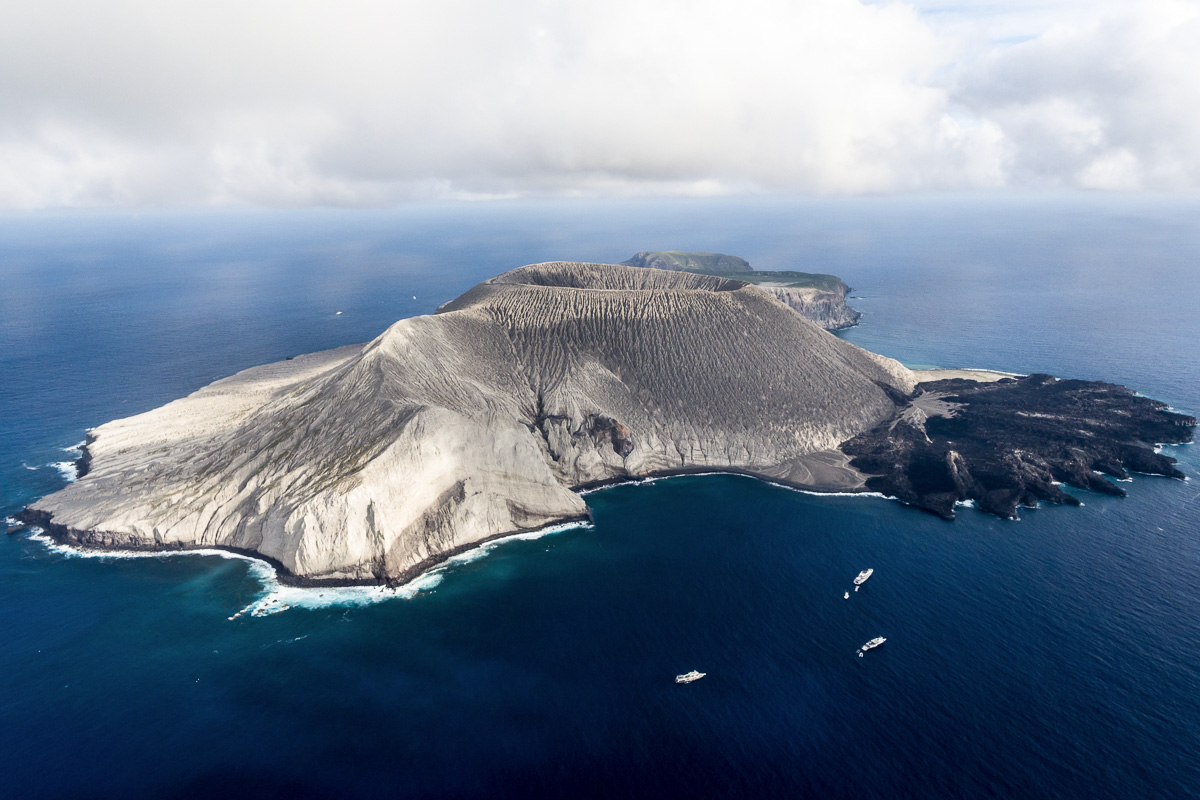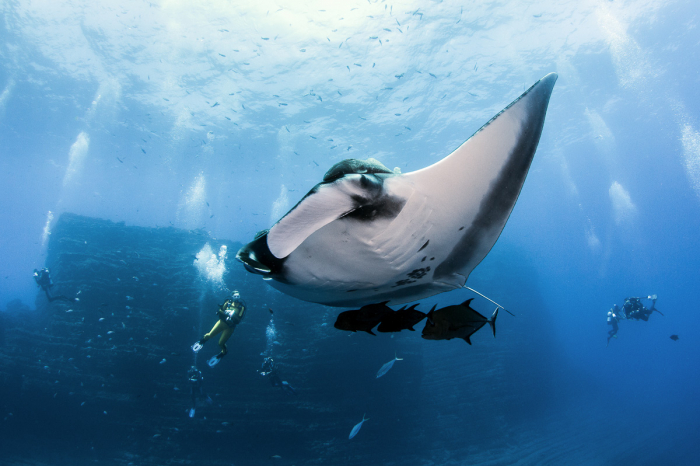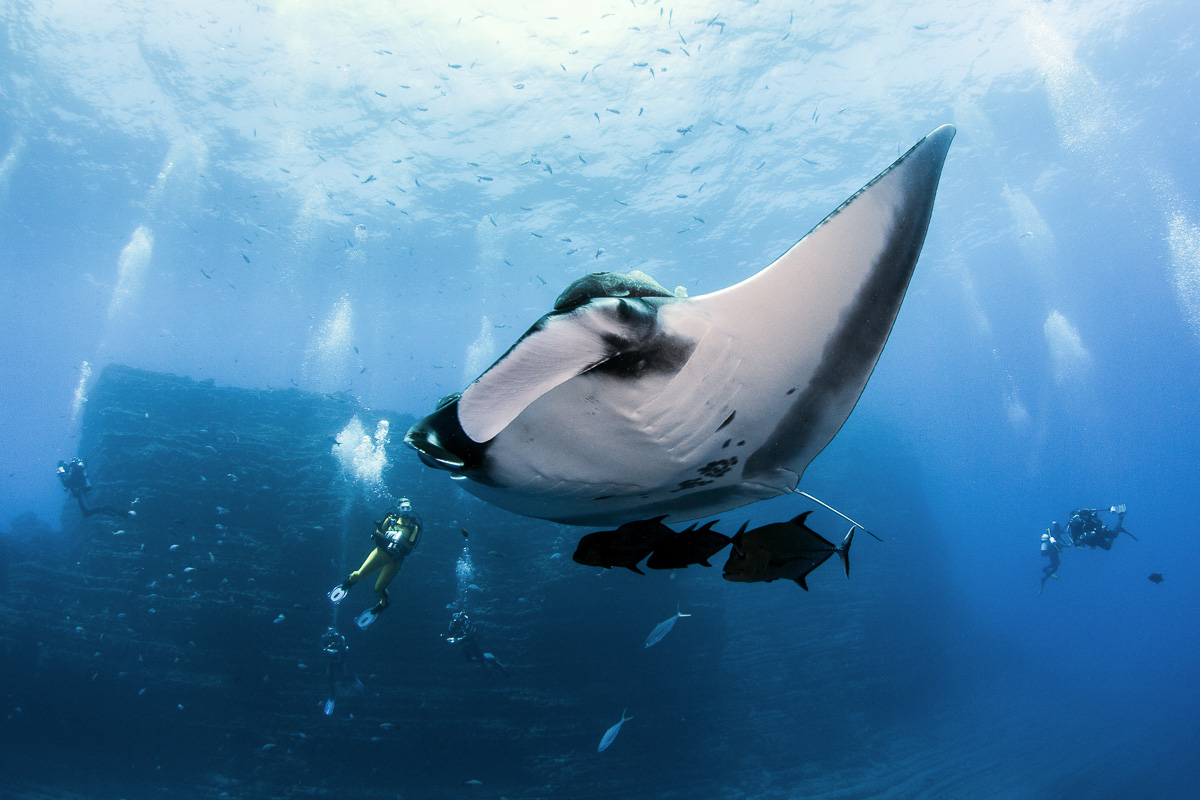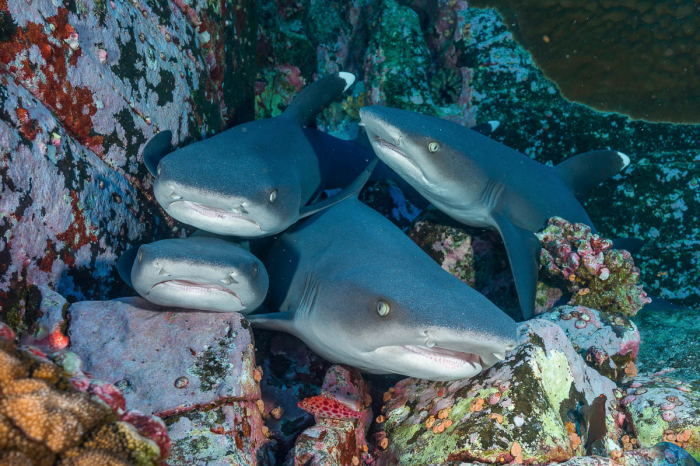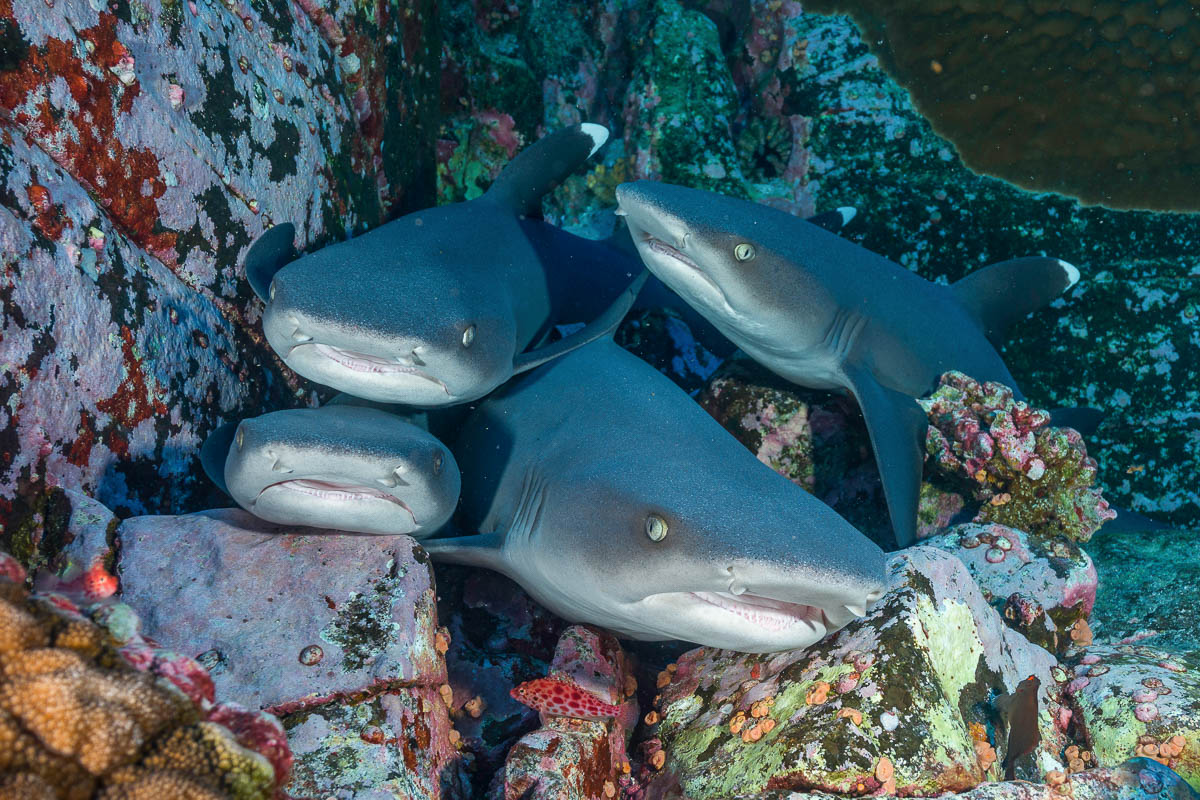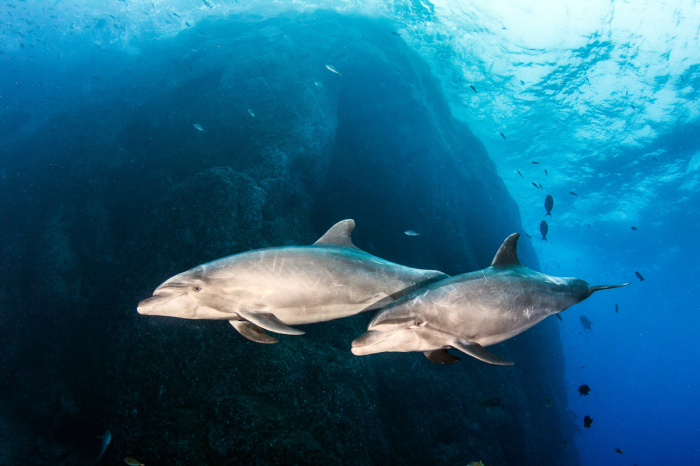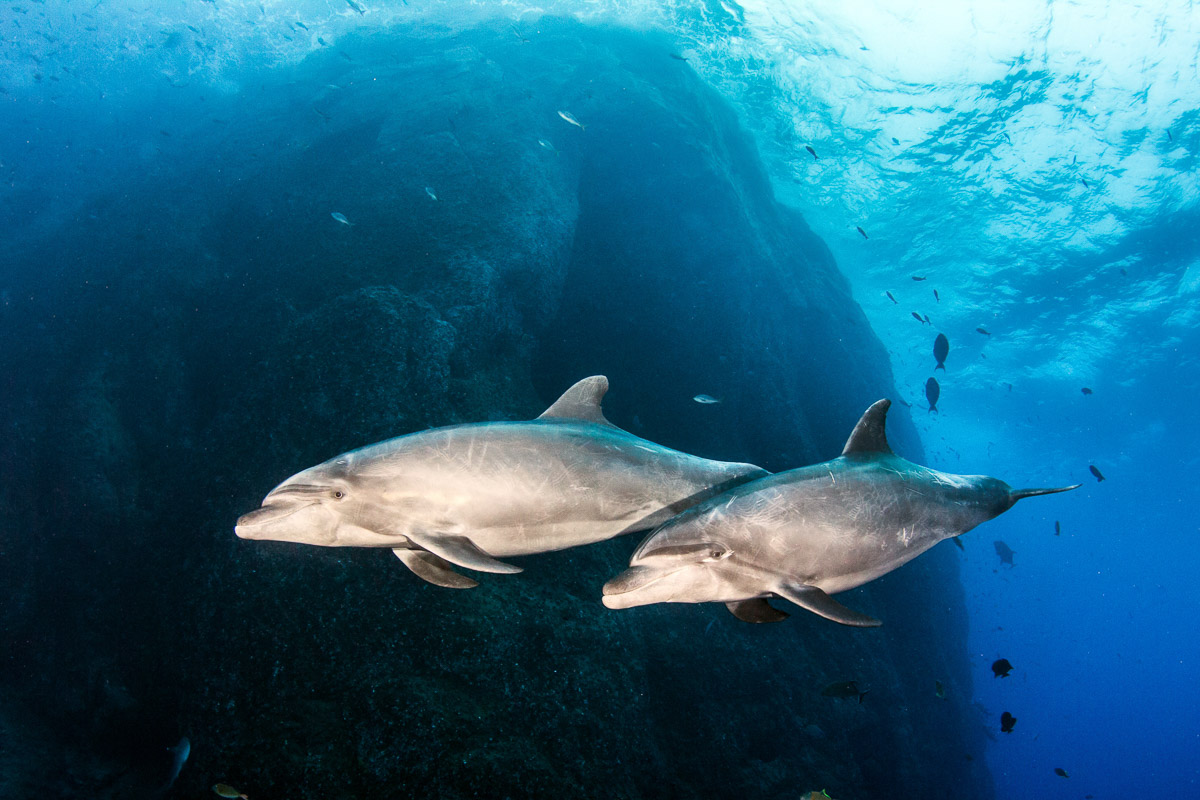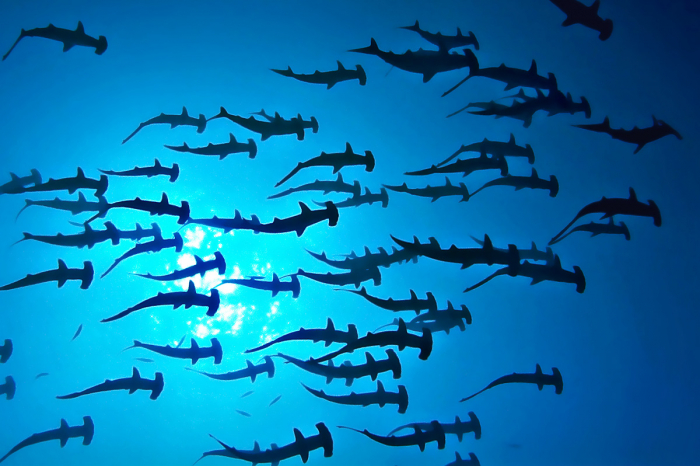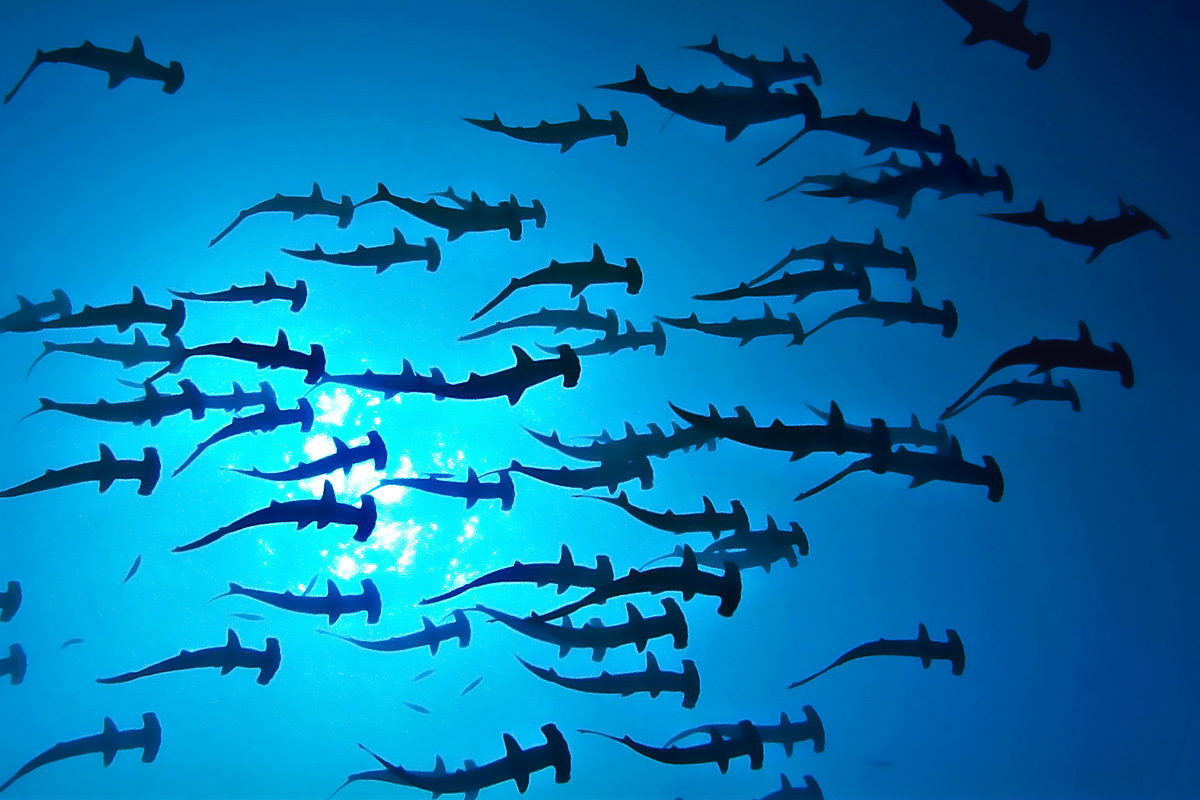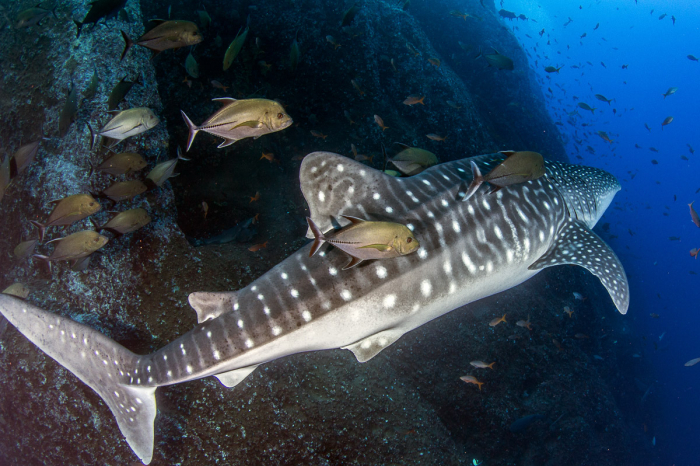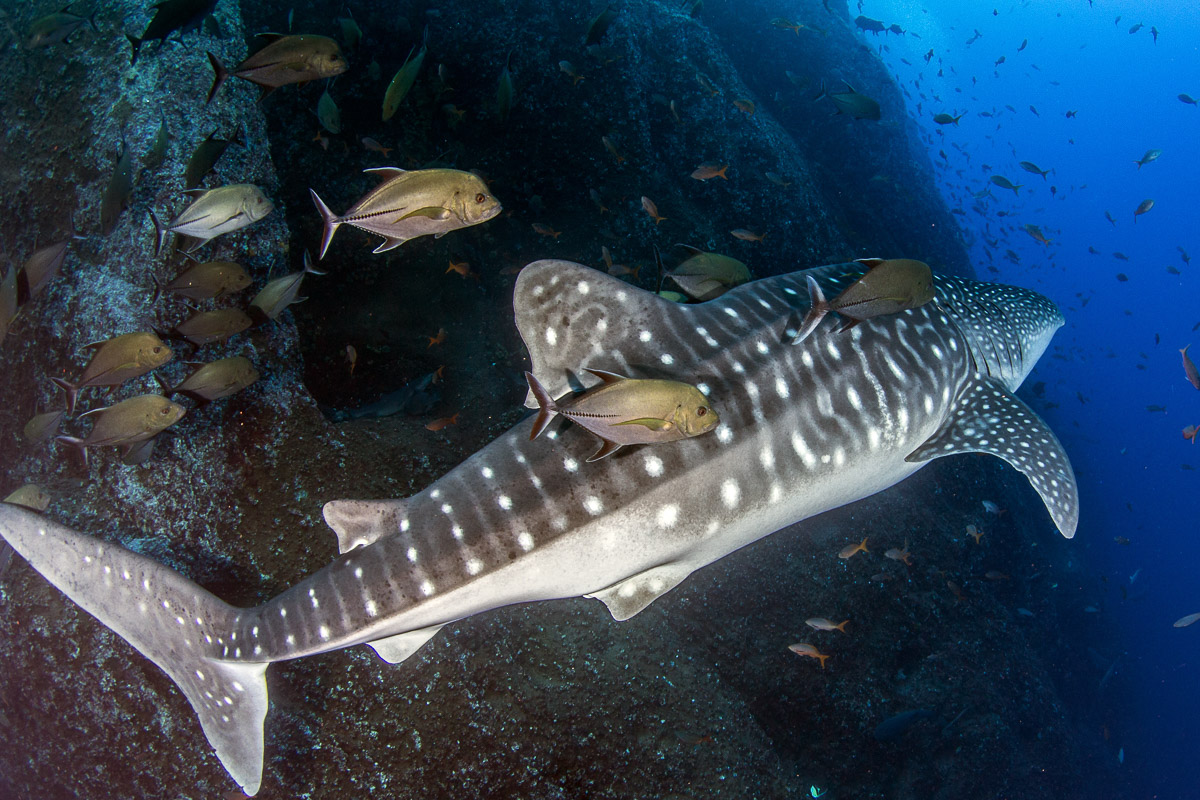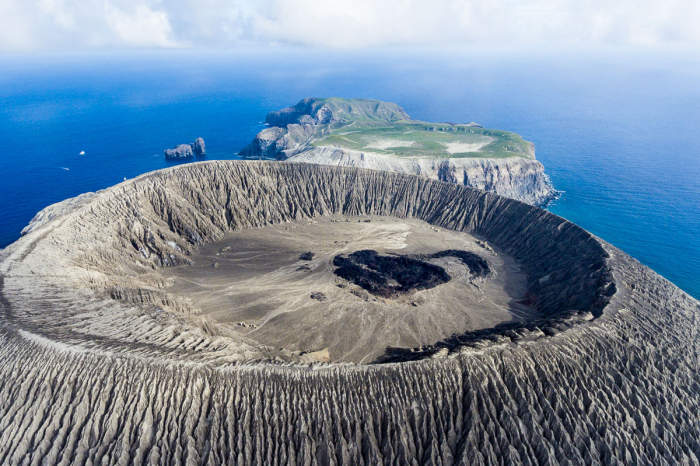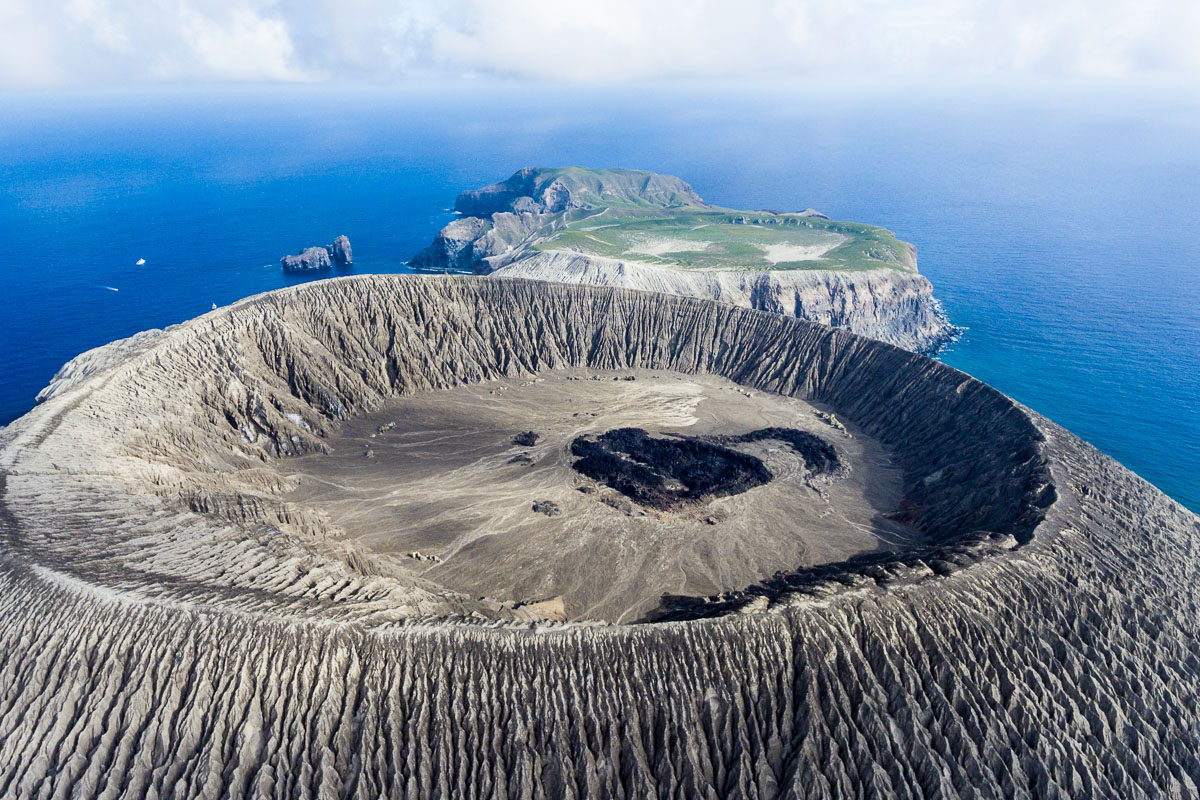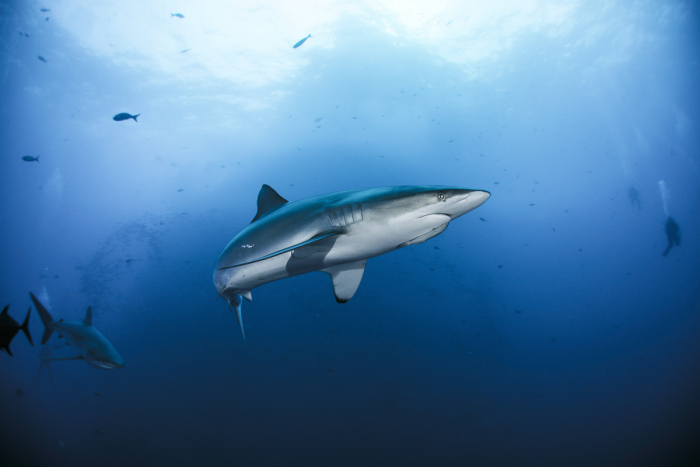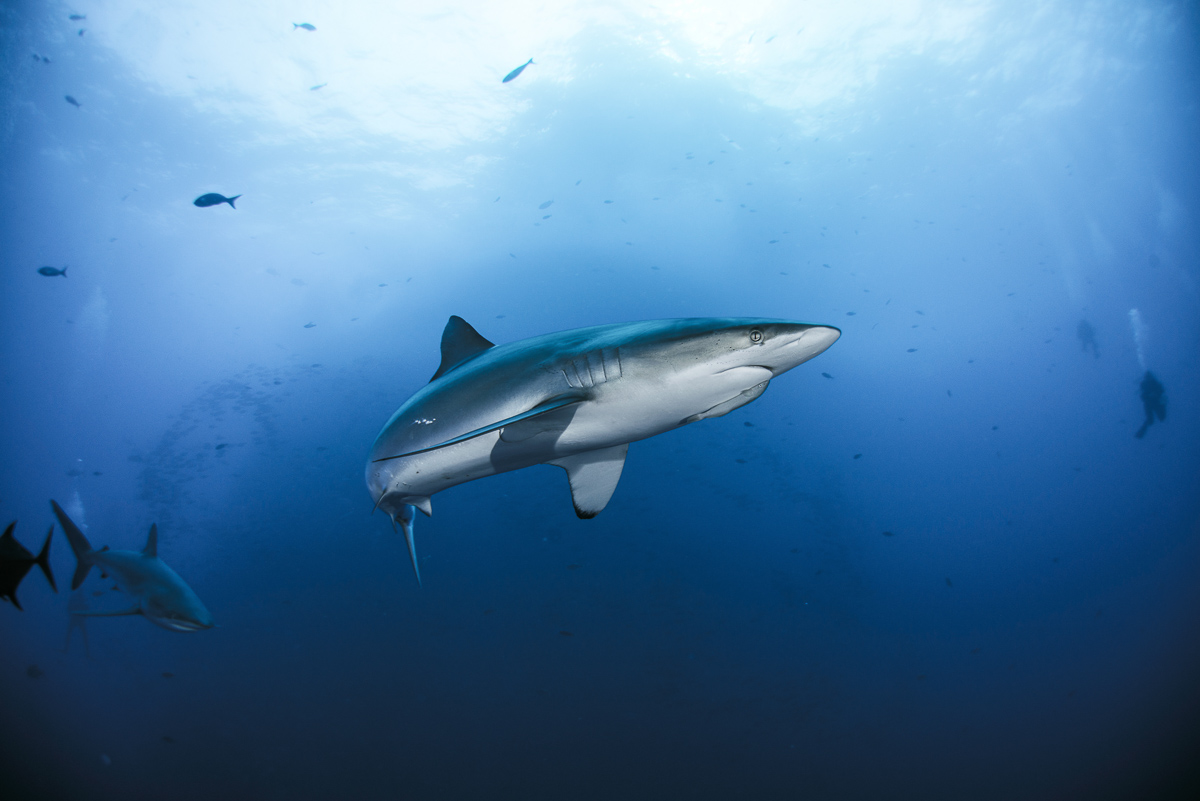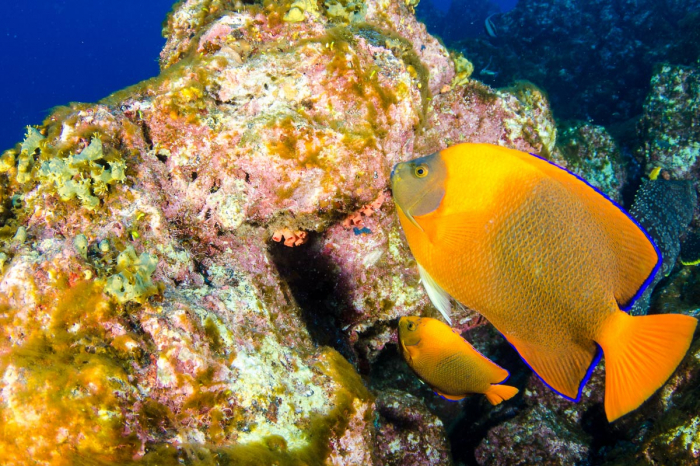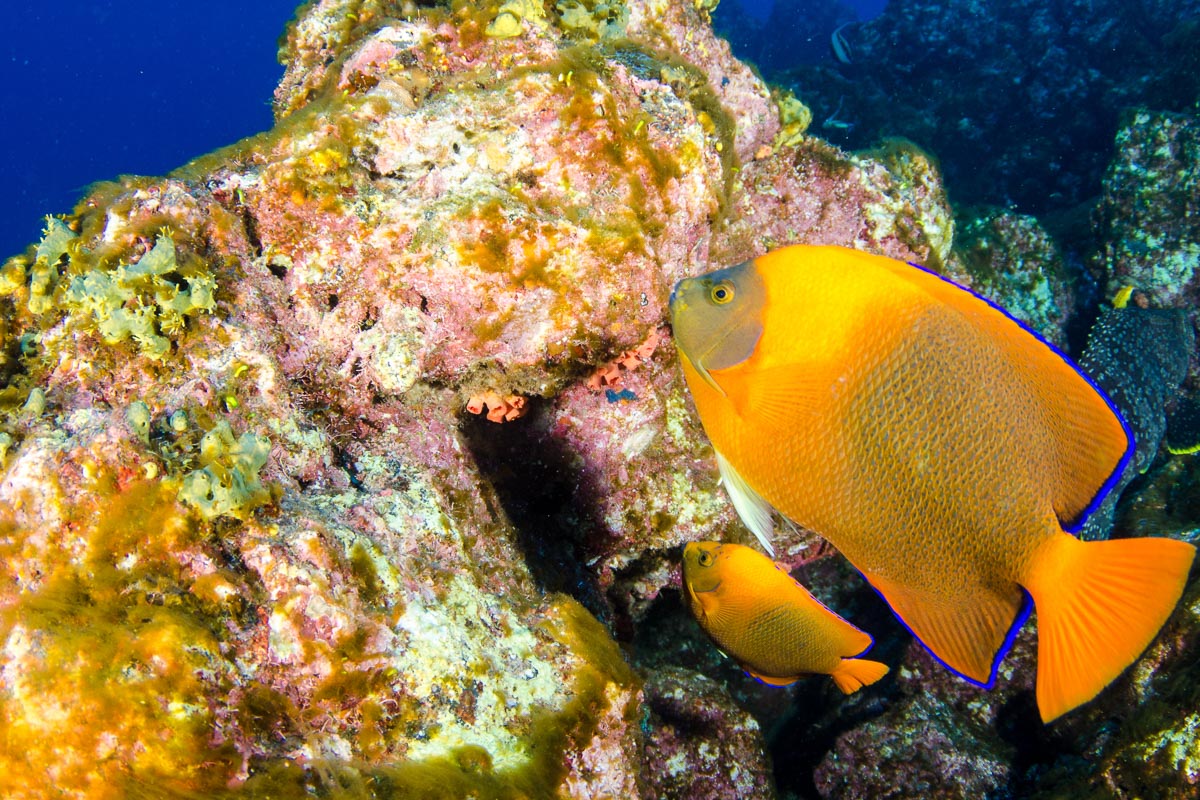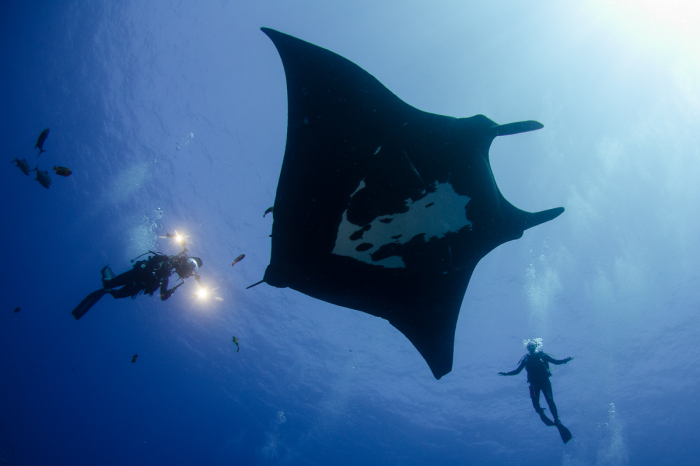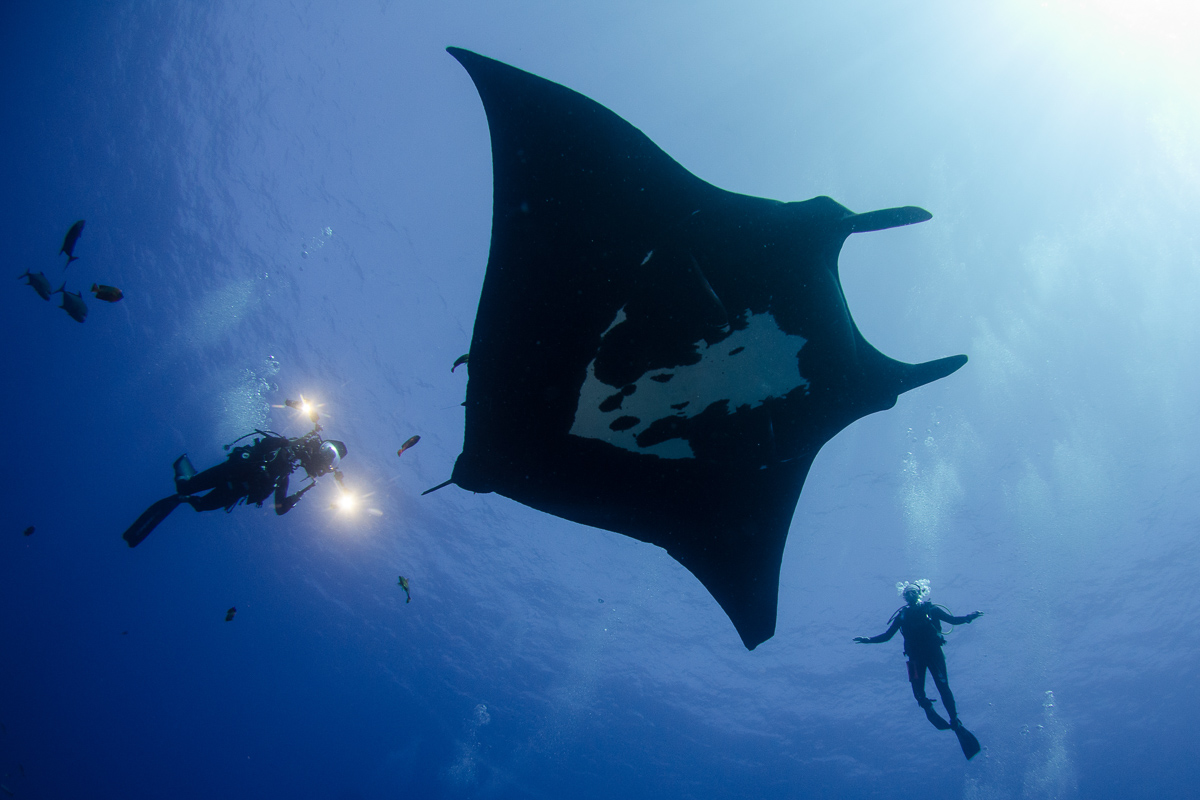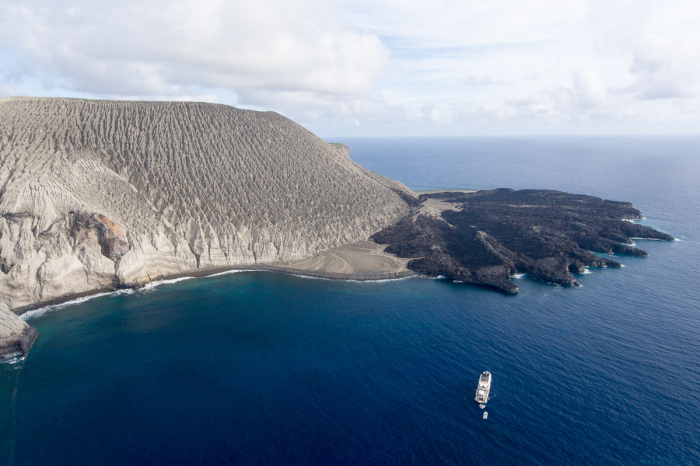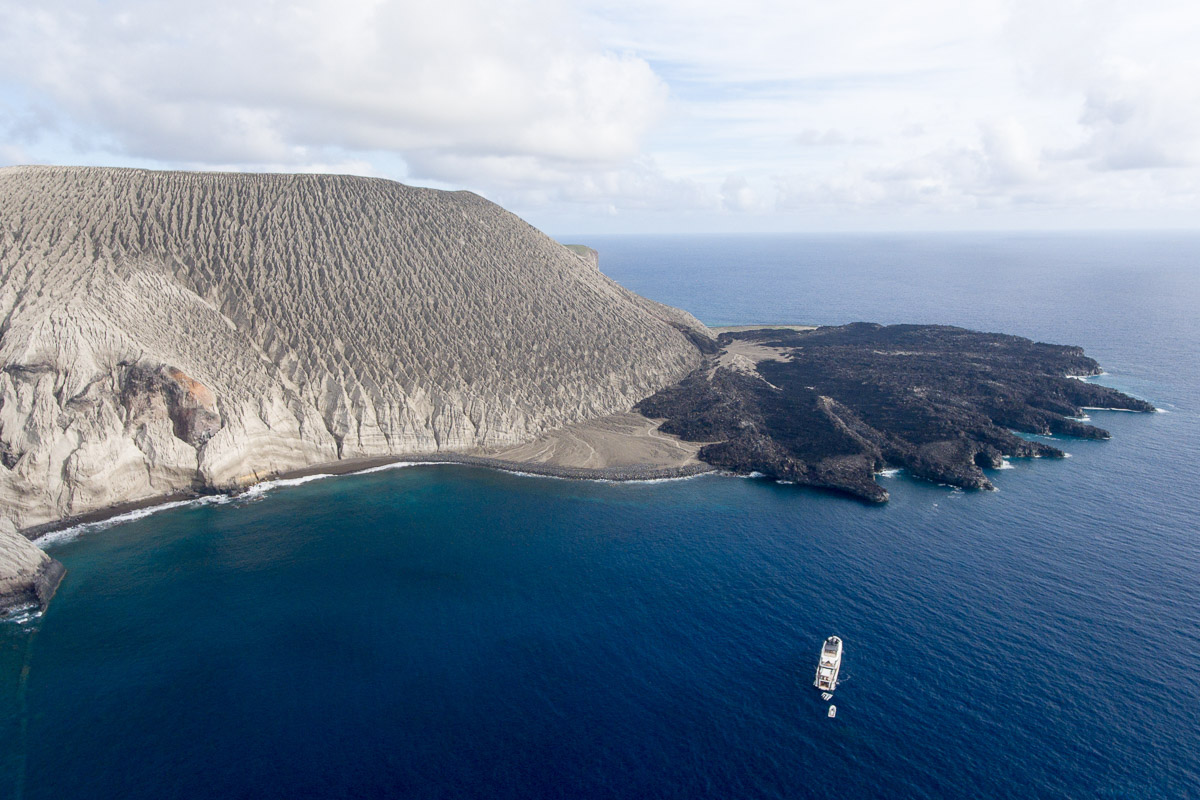 Diving Environment
Type
Big fish, walls and lava flows
Level
Intermediate to experienced, and above
Diving Season
November to July
Top tips

Keep your camera handy during boat rides in this region - dolphins, pilot whales, and humpbacks are often spotted on the surface.
Bring a backup of absolutely everything you think you'll need - the shortest trips here last for seven to nine days, and there are no options to shop.
Visit between November - December, April - June for whale shark encounters, or January through April for whales.
Night diving is prohibited in the marine park due to its extremely remote nature, but some liveaboard operators do offer evening snorkelling sessions alongside silky sharks. 
About Socorro and Revillagigedo
If you've never heard of Socorro Island scuba diving, don't worry,  you aren't alone. While divers in the know have been flocking to these remote waters for years, the Revillagigedo Archipelago remains off the mainstream diving radar thanks to its remote location. This massive marine park takes a long time to get to, but thanks to a wide variety of professional liveaboard operations catering to every budget and travel style, you can expect a seamless and comfortable voyage to and from the islands.
Above water, Revillagigedo is wild and austere, composed of a series of volcanic peaks rising from the depths. These rugged land masses remain totally uninhabited, with the exception of a small naval base on Socorro Island. In fact, visitors aren't even permitted to go ashore. This precautionary measure serves two purposes - to protect the region's rare and endangered wildlife, and keep guests out of harm's way. Earthquakes, landslides, and other tectonic events are common here, as are sudden storms and unpredictable weather.
While the Revillagigedo archipelago technically comprises four islands, most liveaboards only visit three. The farthest afield island, Clarion, is so distant from the rest of the group that a visit adds multiple days to your trip's itinerary. But, don't worry. You won't be missing out. The island's namesake Clarion angelfish is found in abundance throughout the region, as are all of Socorro's famous underwater animals, including manta rays, sharks, whales and dolphins, and whale sharks.
Getting there
Because visitors are not permitted to go ashore in Revillagigedo, the region can only be dived via liveaboard. Thanks to its far-flung location, it takes a whopping 30-hours to reach the archipelago from Cabo San Lucas, the region's primary departure point. But don't worry, the diving is well worth the extra long commute!
San José del Cabo, the region's transit hub, receives regular international flights from the United States and Canada, Western Europe, and Asia. From here, you'll connect to Cabo San Lucas via bus, taxi, or private transport.
Once you reach Revillagigedo, your liveaboard will anchor at a different island each day. Your dive group will then be transported to and from local sites up to four times a day, by zodiac or RIB. In some cases, these surface trips take just a few minutes. But, when surface conditions are rough, you can expect slightly longer and bumpier rides.
Where to stay
Because the diving in Socorro and Revillagigedo is done via liveaboard, you'll be staying on your boat of choice throughout the adventure. No matter which vessel you spend your safari on, there will be plenty for you to see and do. In addition to the diving, visitors can expect extra outings like zodiac tours, kayaking and stand up paddleboarding, and snorkelling with silky sharks. From deck, you're also likely to spot wildlife including sea birds, marine mammals, and even mantas and mobulas jumping.
Most divers opt to spend a day or two exploring Cabo San Lucas before and after their expedition. A popular seaside resort for decades, Cabo offers a wide variety of hotels, resorts, and even budget-friendly hostels. But, beware of far-away resort locations that could create a long commute to and from your adventures of choice. If the primary focus of your holiday is scuba diving, you'll want to stay close to the downtown marina. This is where nearly all liveaboard and day diving boats depart from.
Socorro Diving Seasons and Weather
The Socorro diving season is nearly year-round, with a break during the region's hot summer months, August through October, when most liveaboards head to Guadalupe for its annual aggregation of white sharks. Each month presents a different opportunity in this stunning region. And, when it comes to Socorro diving, the best time to visit is primarily dictated by which wildlife you're hoping to encounter.
Like the rest of Mexico's Pacific, diving conditions are at their very best here between November and January. This season promises calm surface conditions, incredible visibility, and excellent chances for spotting all of the archipelago's hottest wildlife. Plus, slightly warmer waters, with an average temperature between 26 and 28°C.
From January through April, colder conditions and powerful offshore winds can contribute to rougher conditions and slightly reduced visibility as volcanic ash blows off the archipelago's peaks. But it's still a great time to visit! You'll find less-crowded liveaboards, lower rates, and plenty of big fish action. This is also humpback season, with migratory whales and their calves frequently seen on the surface.
Whale sharks are most commonly seen from April through June, when massive blooms of plankton attract iconic wildlife including massive swirling bait balls. These months do experience lower visibility than the rest of the year, but you're unlikely to encounter a single day under 20 metres. Whale sharks are also seen in November and December.
Keep in mind that the Revillagigedo has a dry, desert climate all year round. So, no matter when you plan to visit, you're likely to experience hot sunny days and chilly nights at sea.
---