Dive Into Raja Ampat
A true tropical getaway with world-class diving and a secluded jungle lodge atmosphere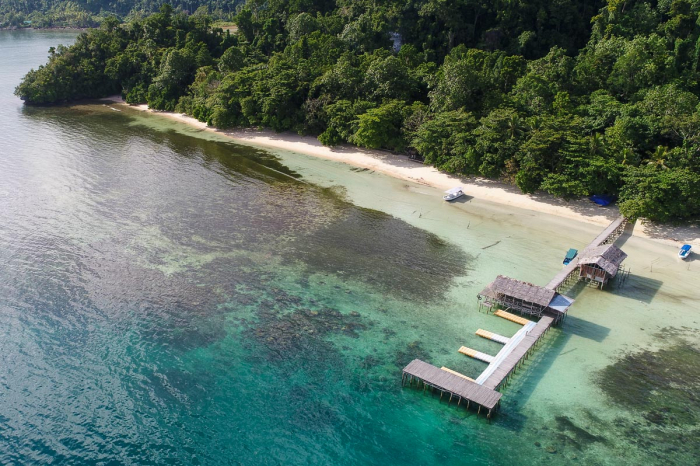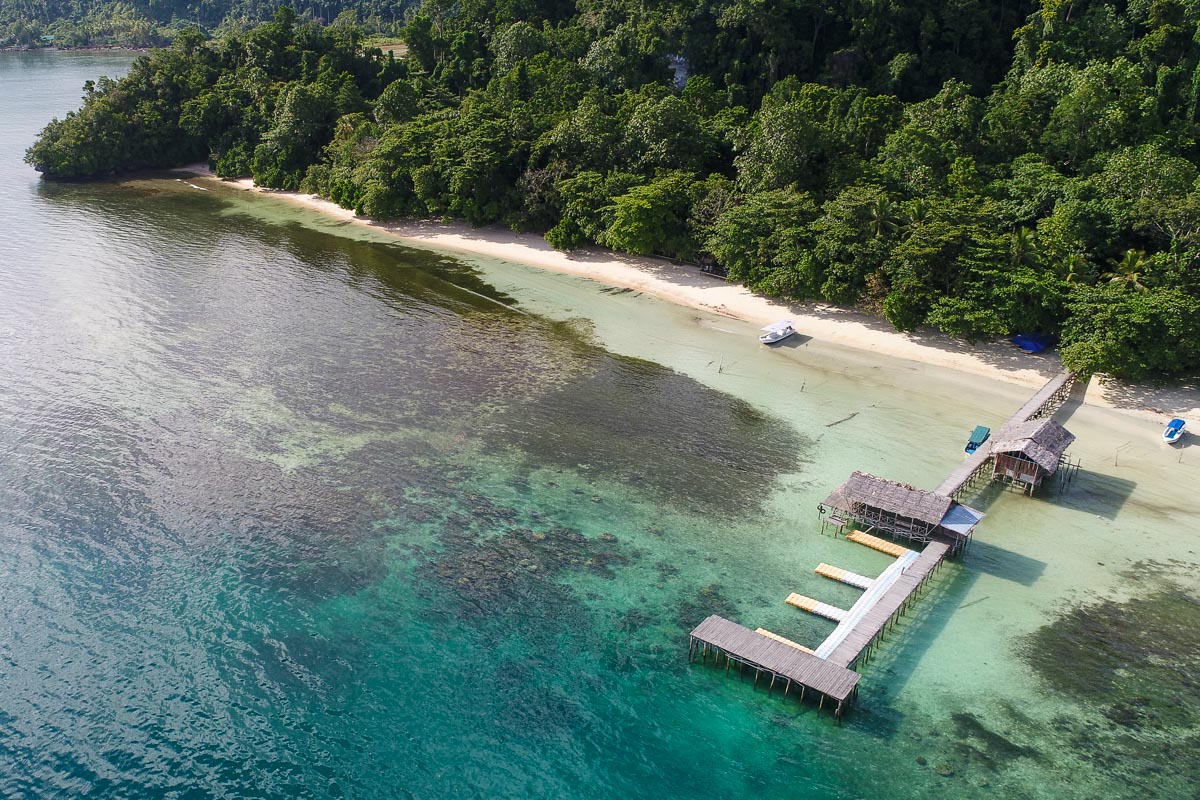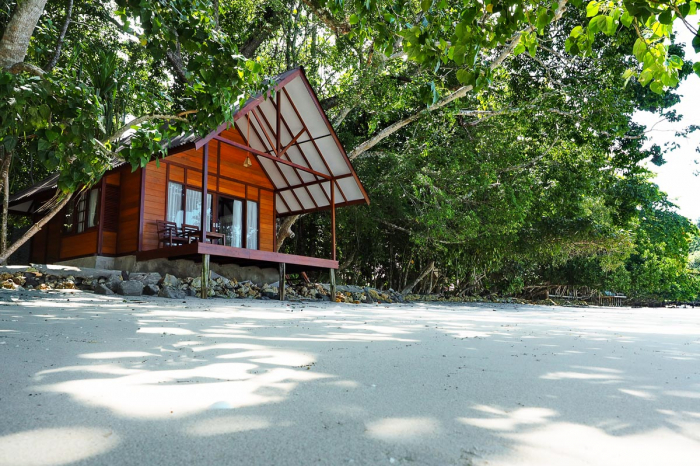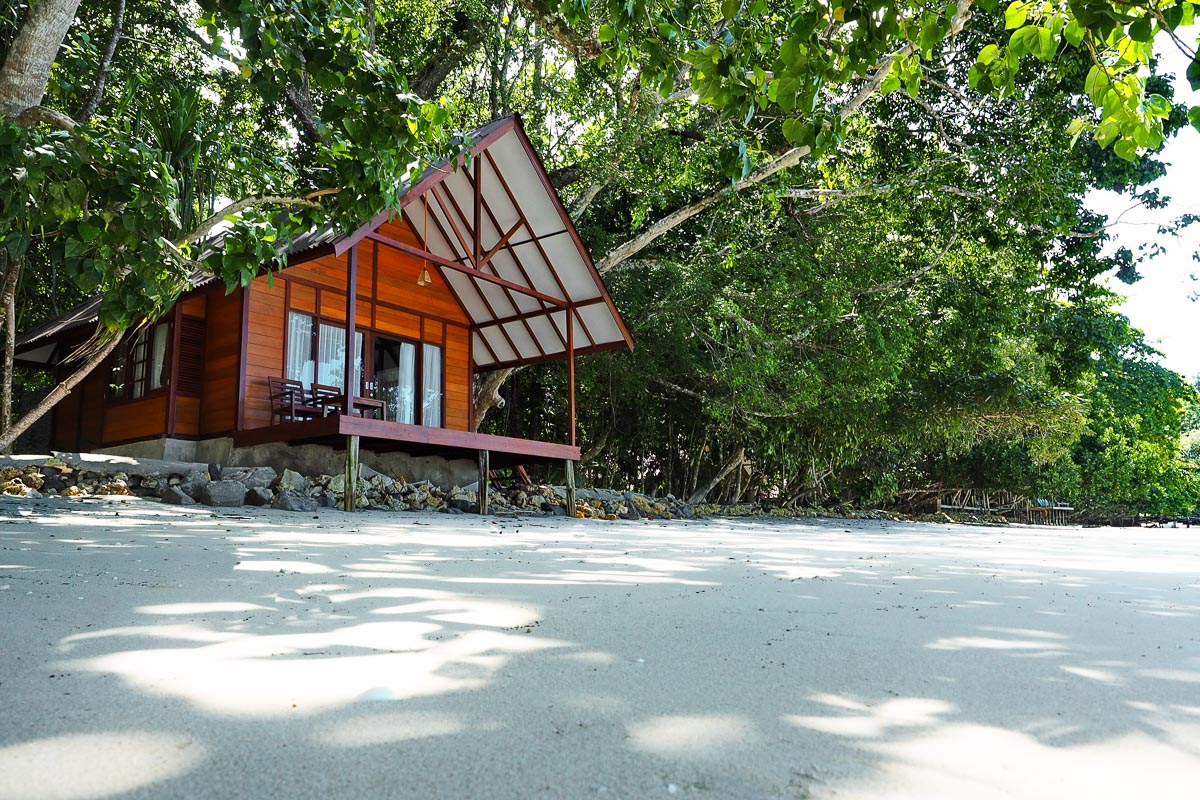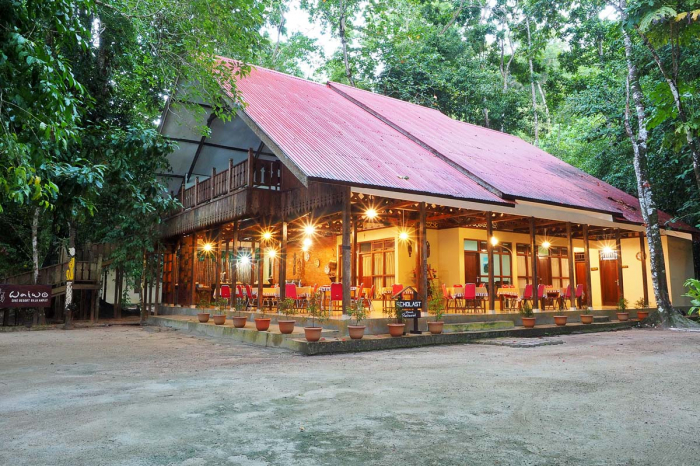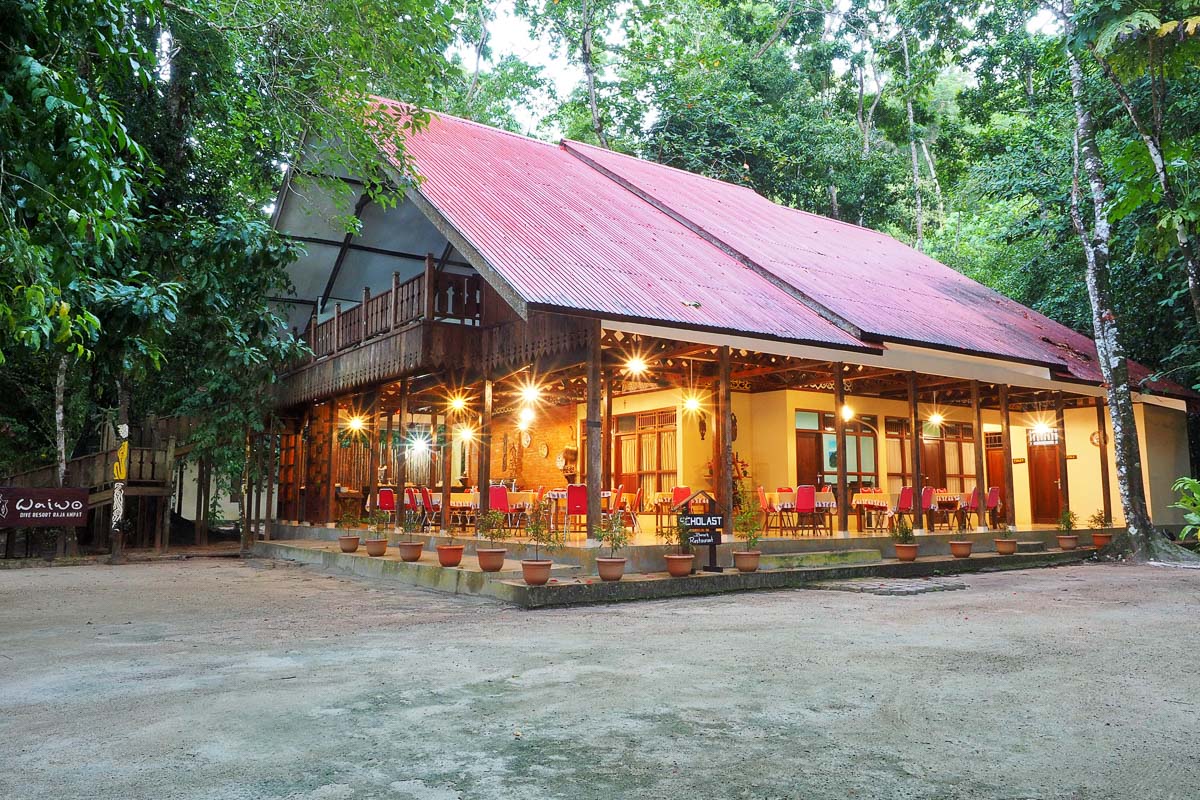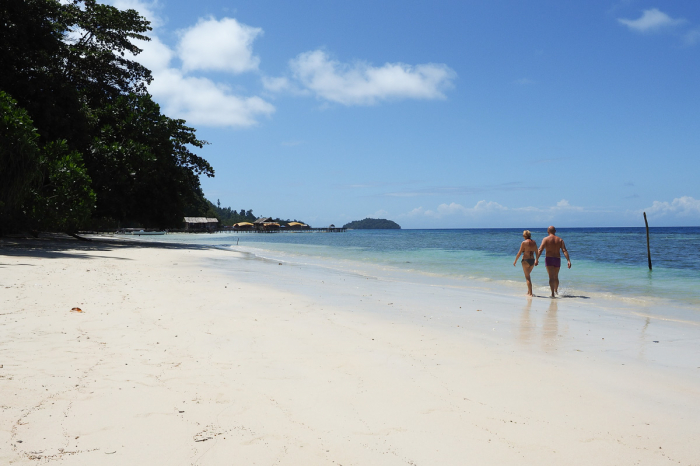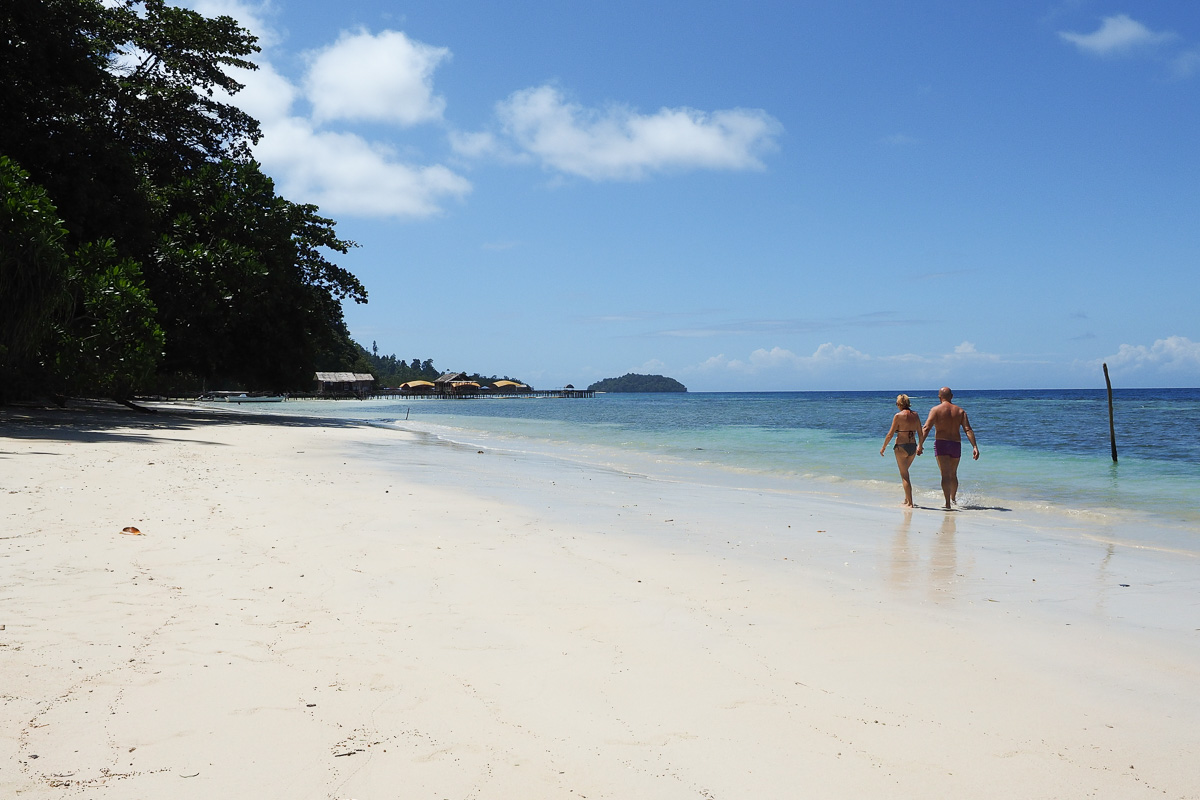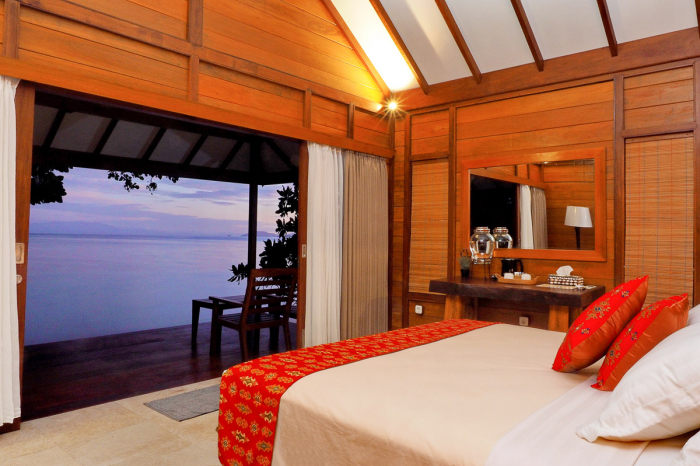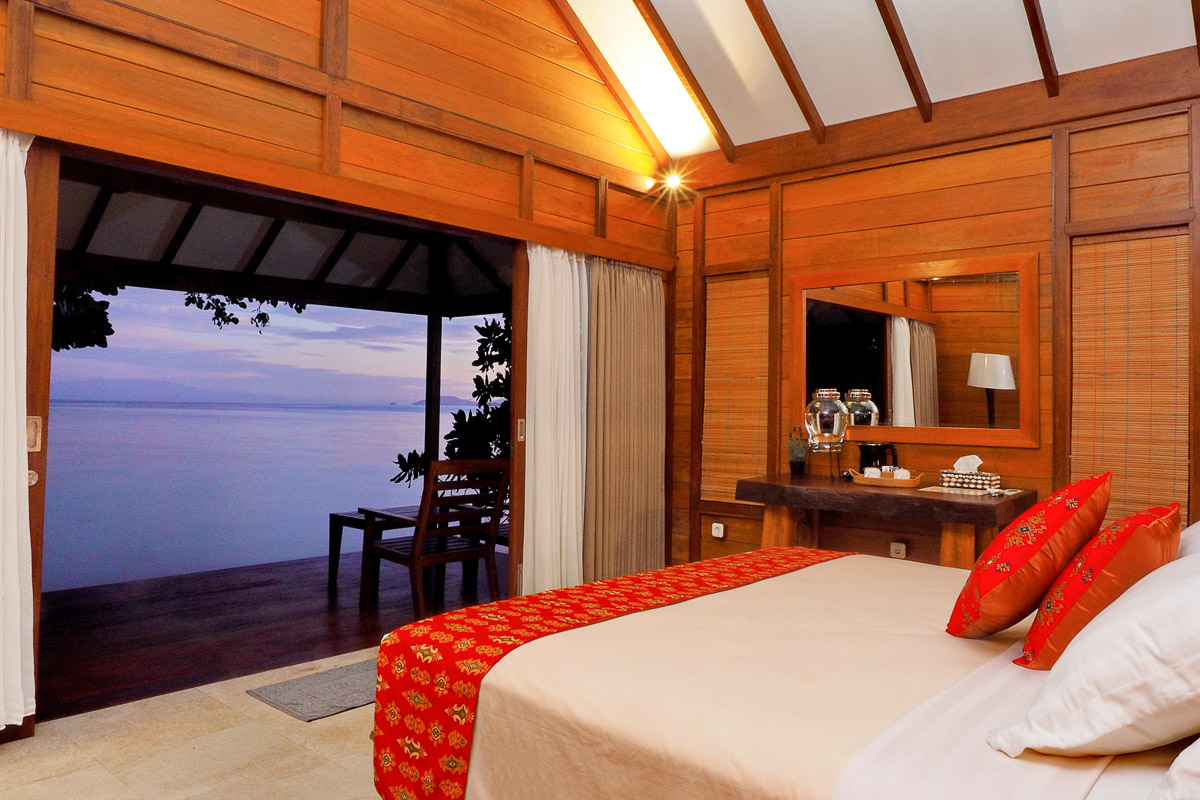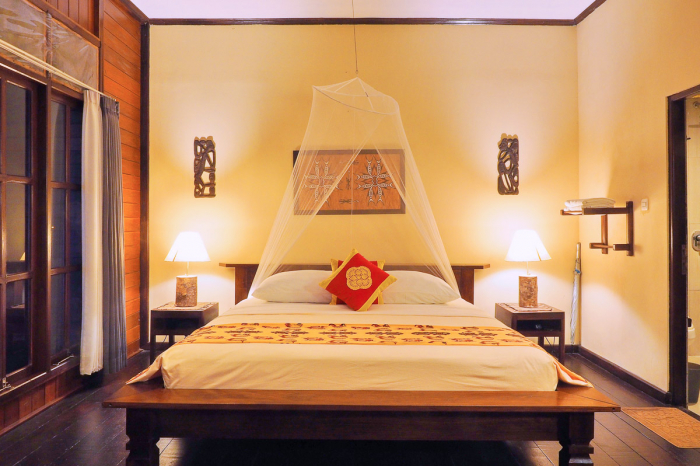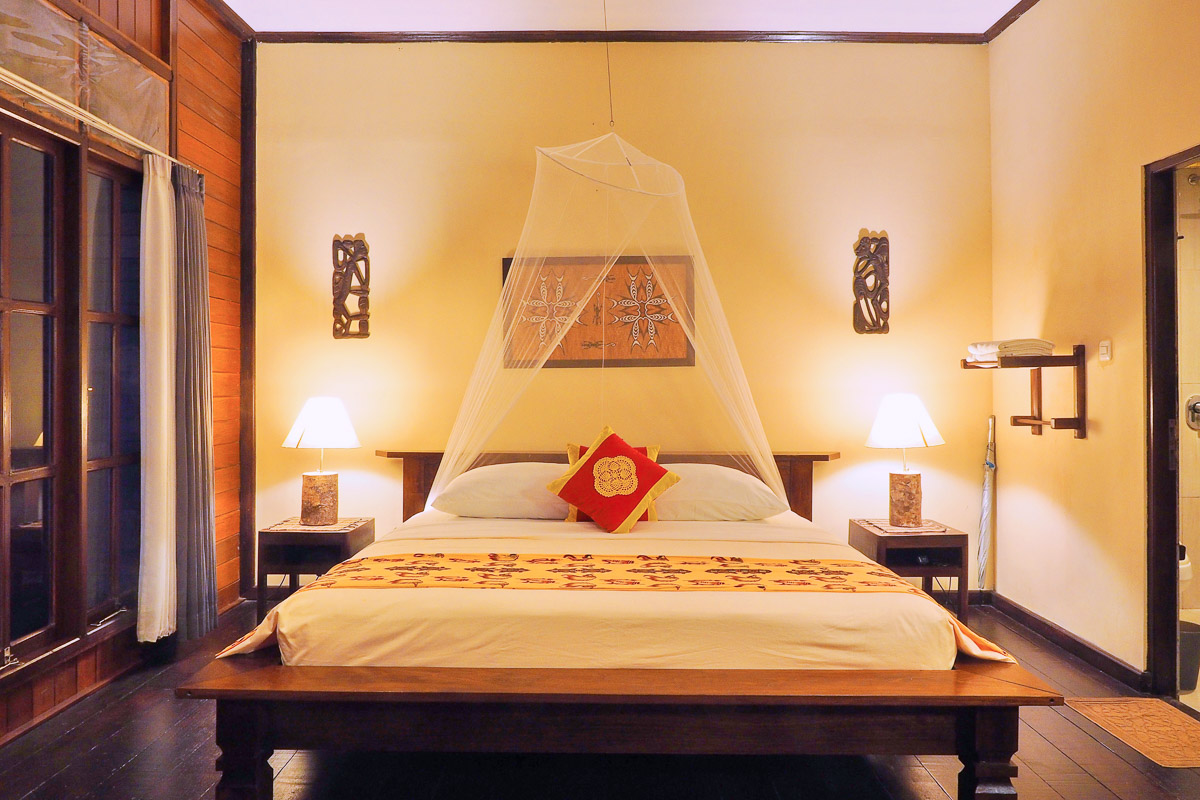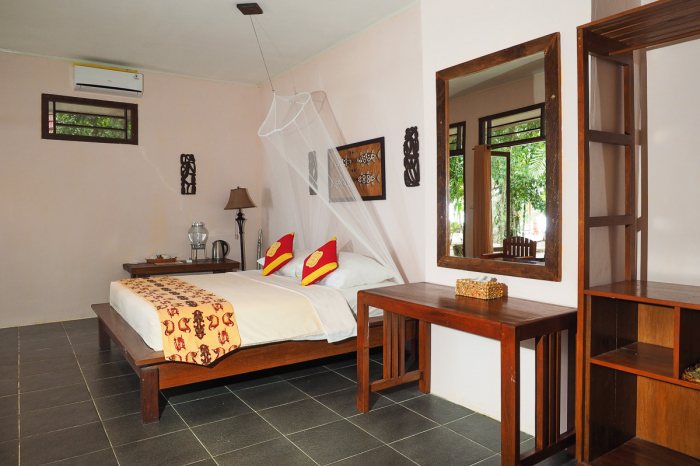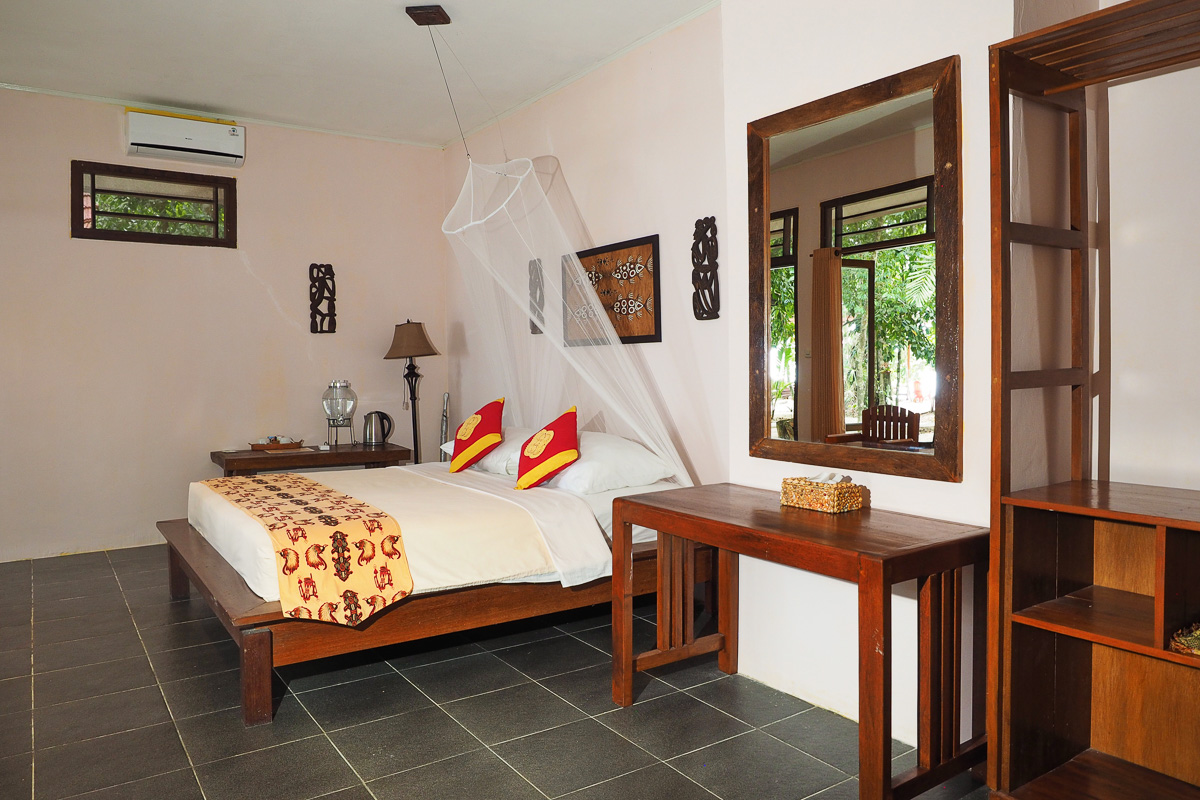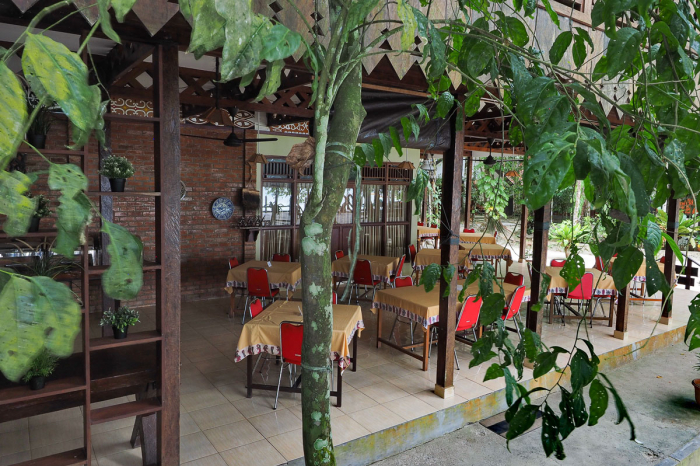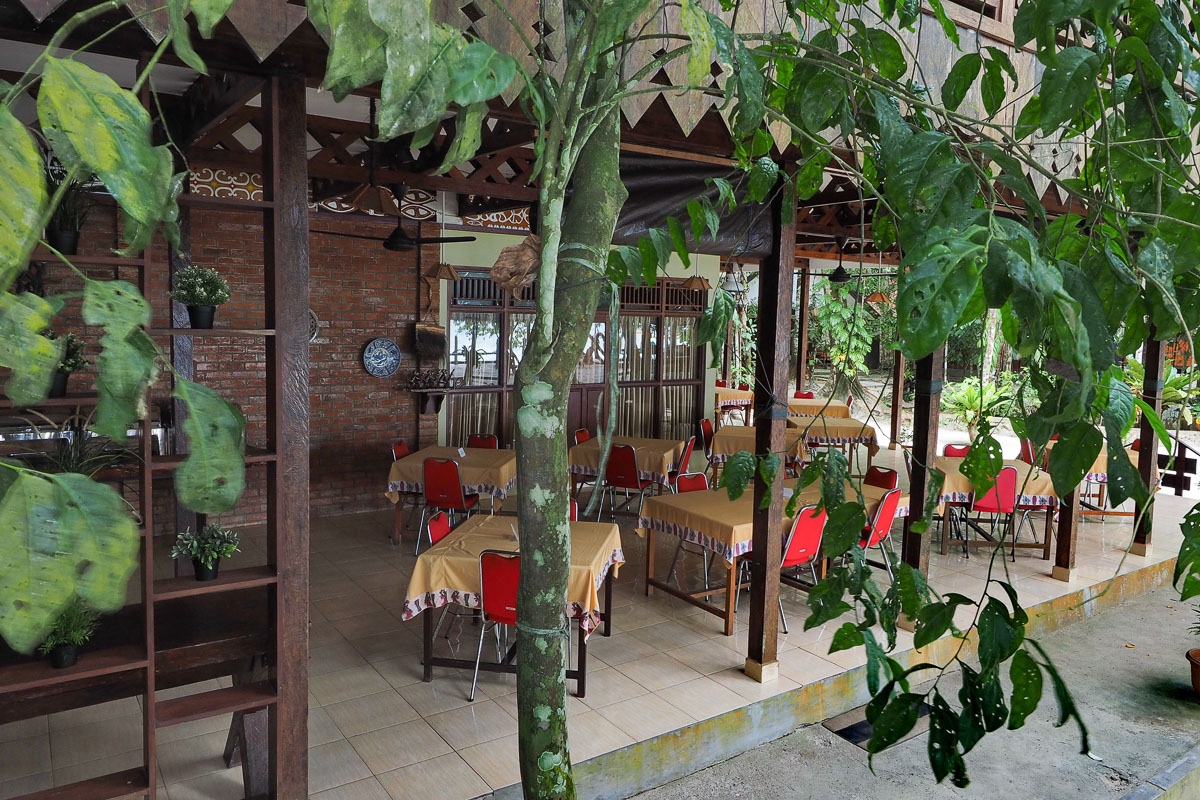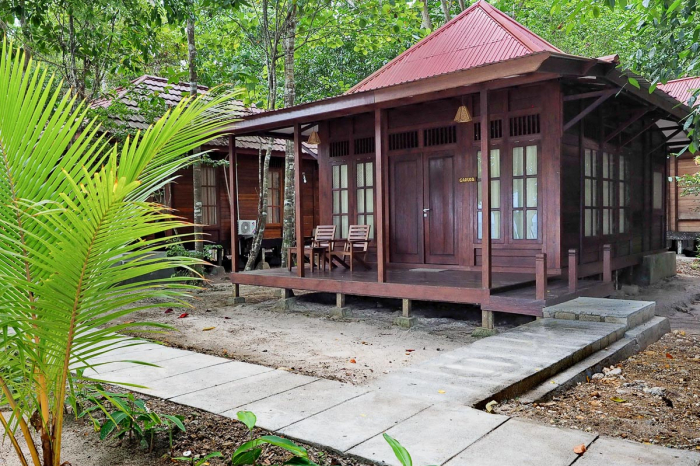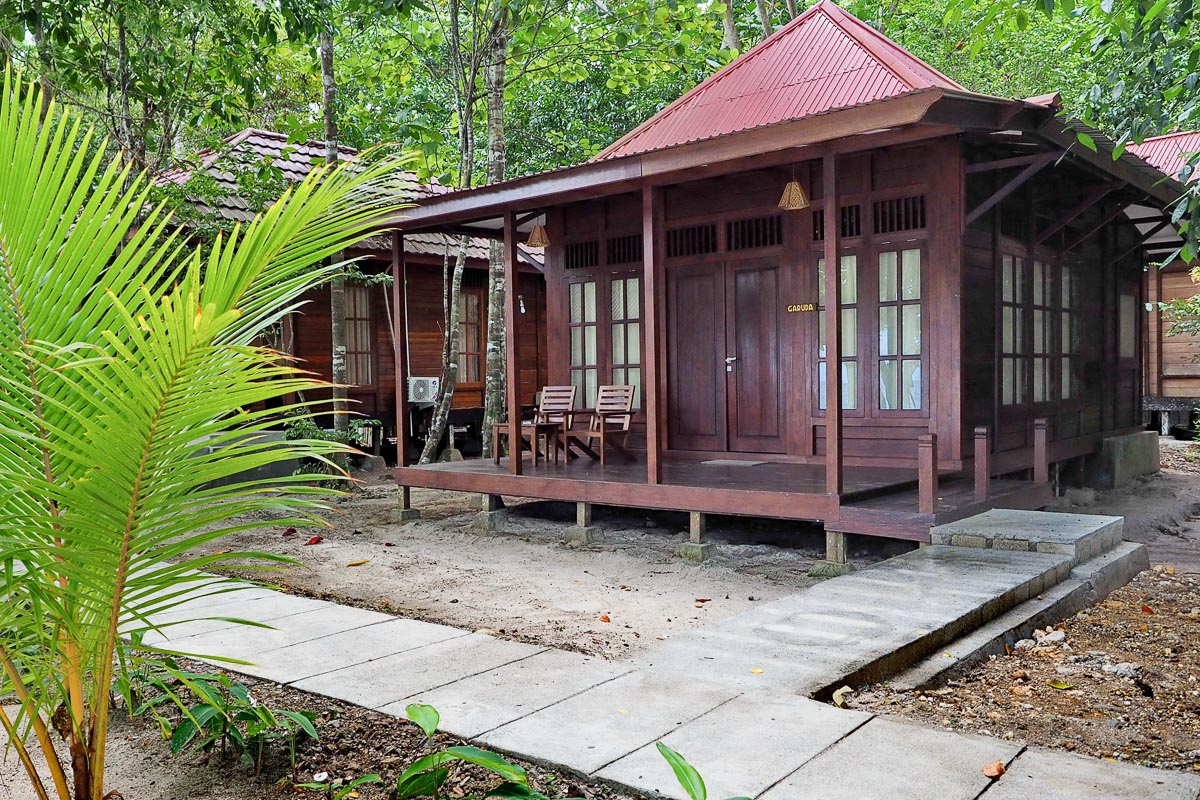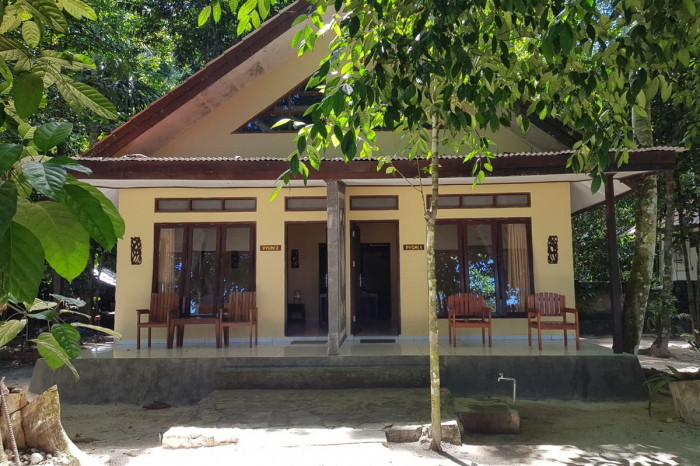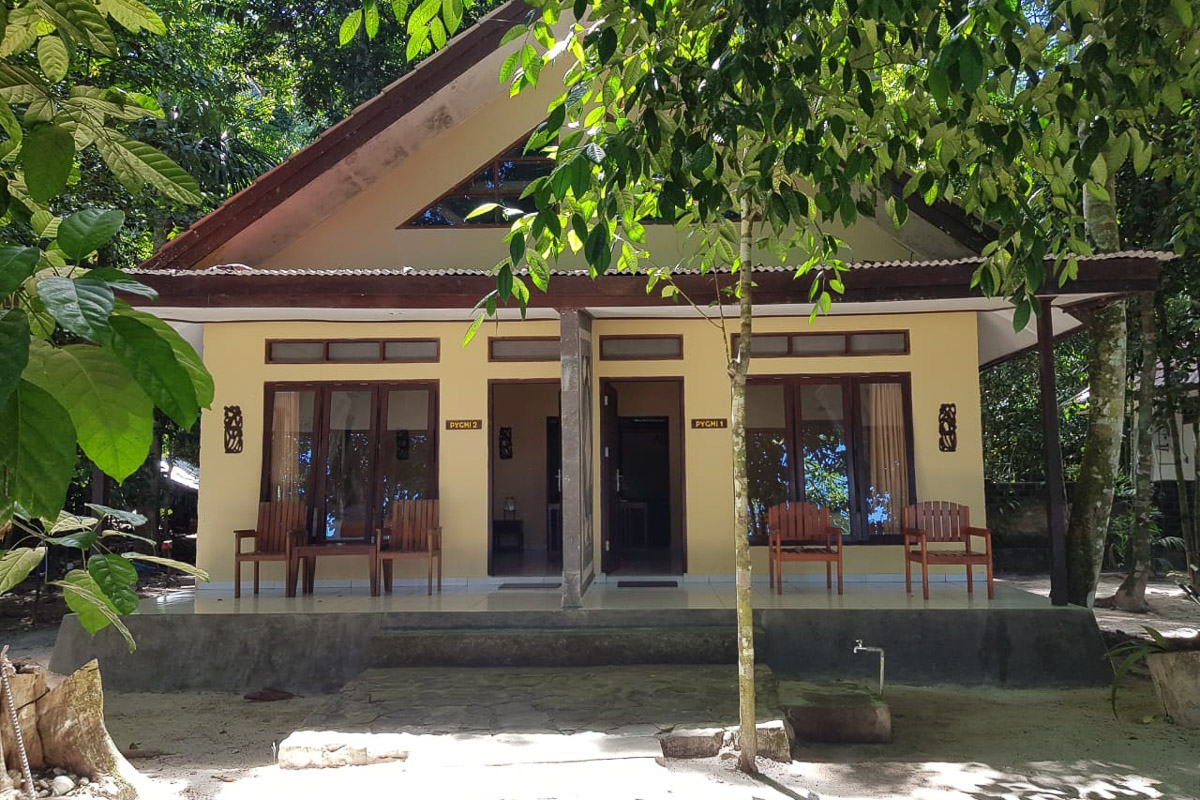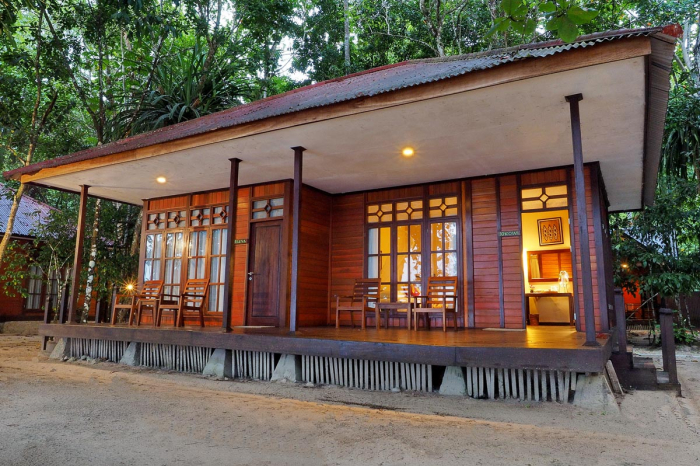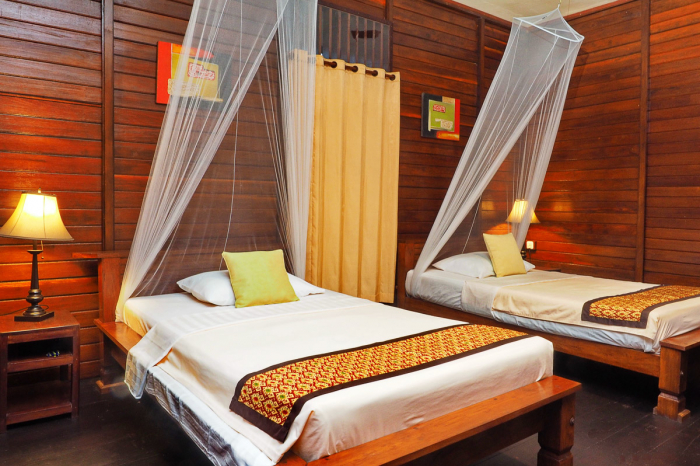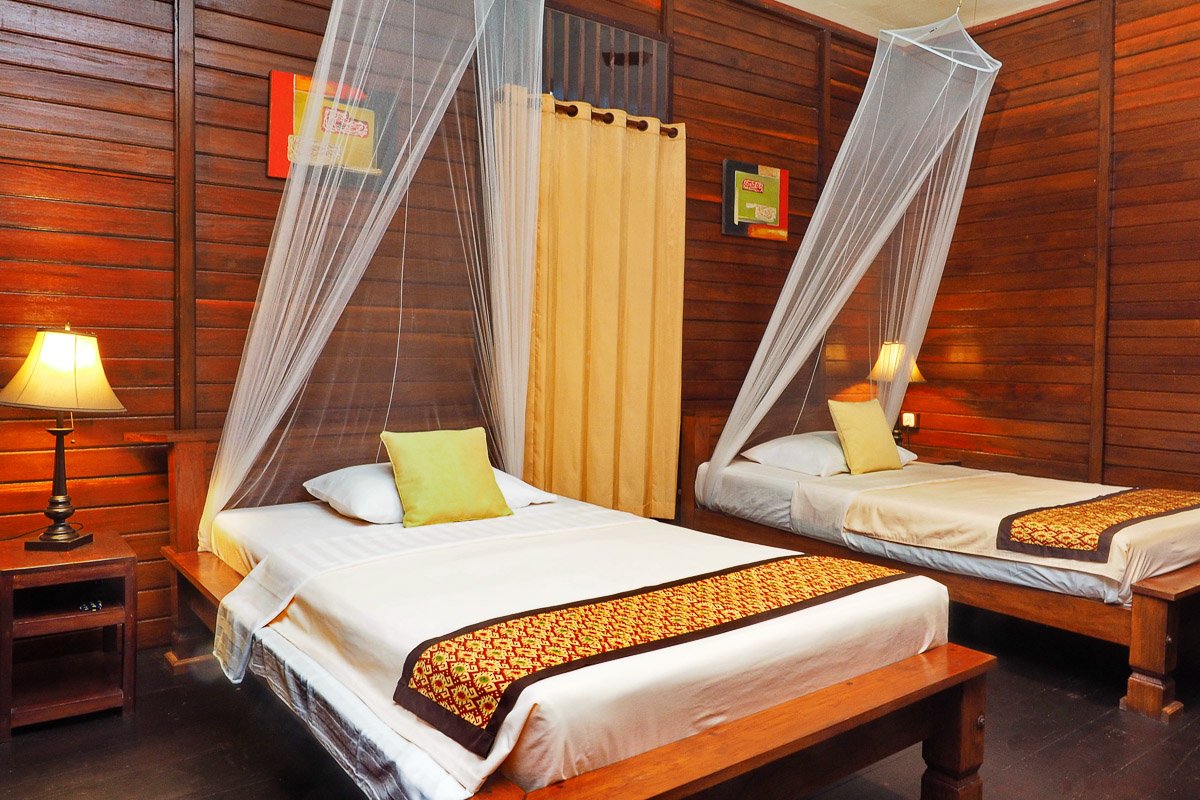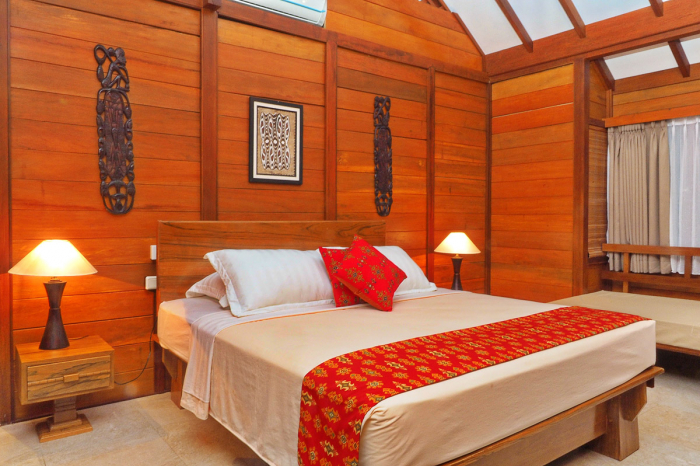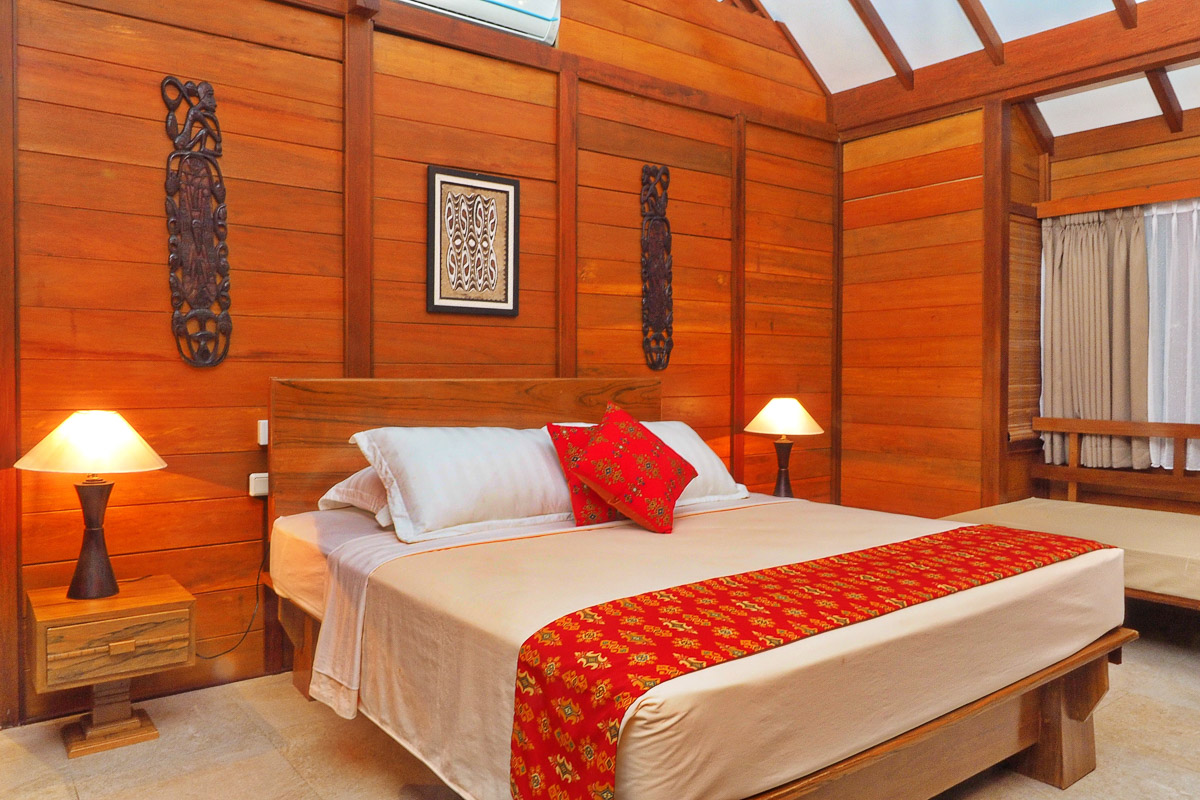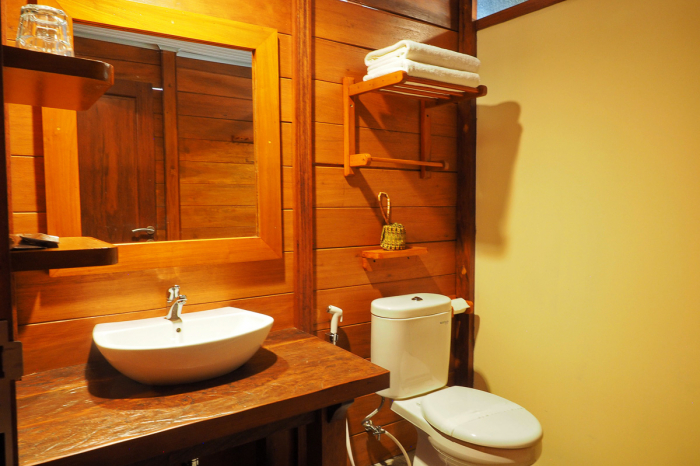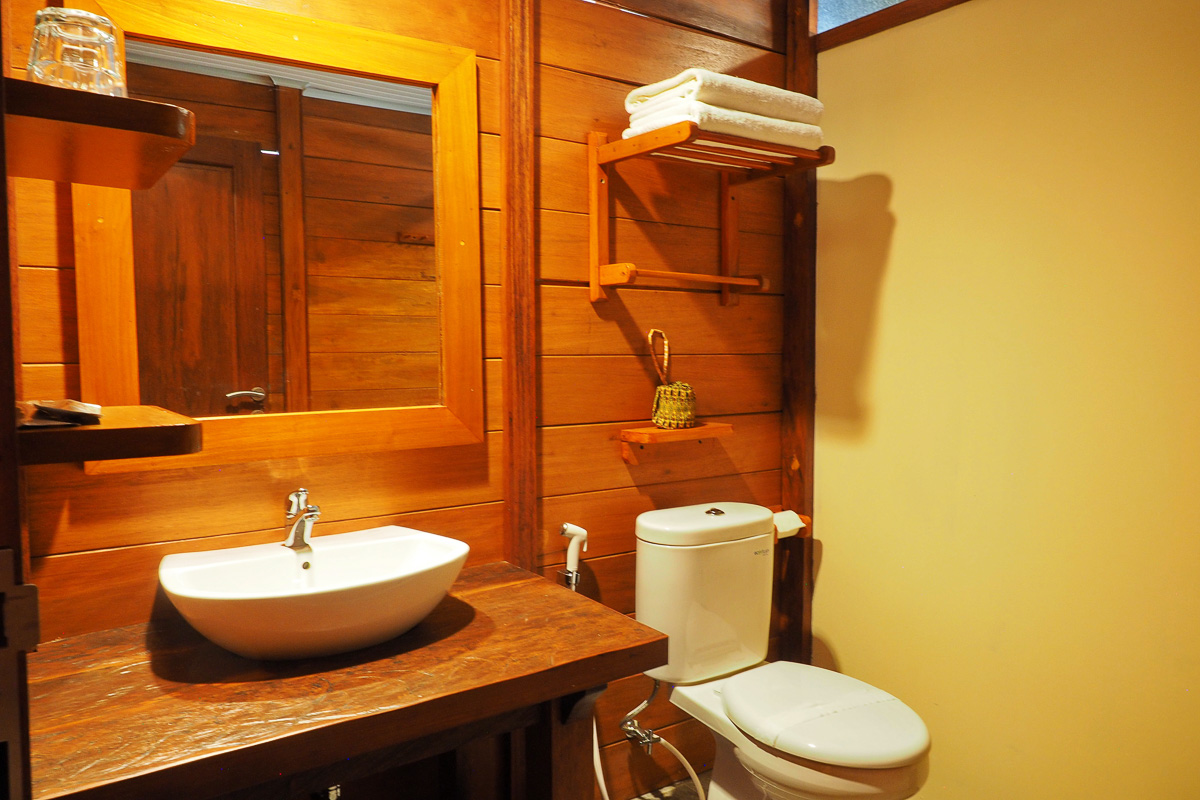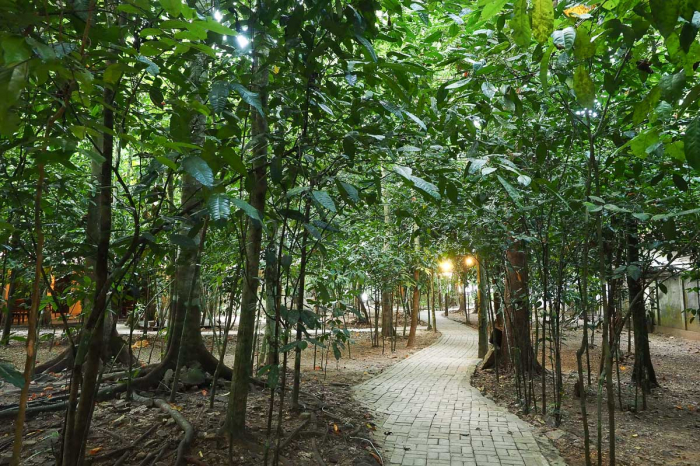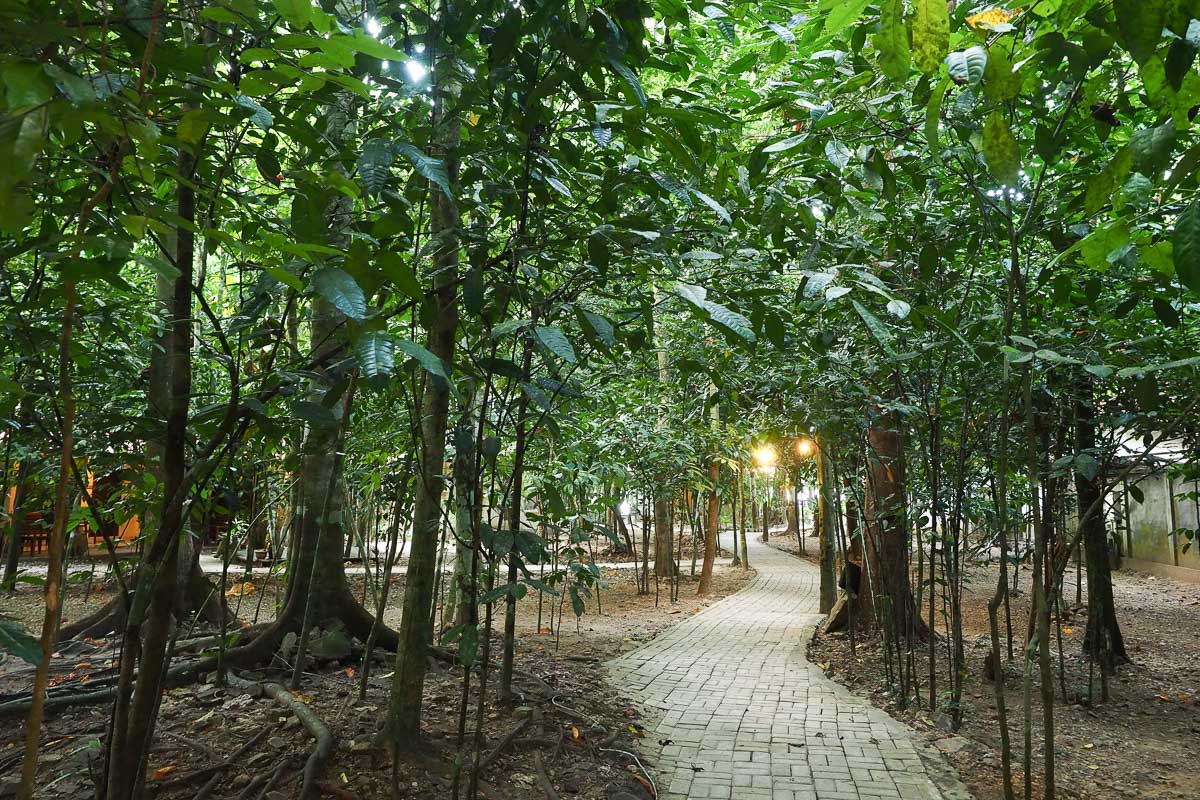 Overview
Quiet and secluded divers' lodge atmosphere totally surrounded by nature
Variety of dive packages to suit every budget and travel style
Three boat dives a day in some of the most biodiverse dive sites on earth
Outstanding photography facilities with camera room, lockers, and wash area
Designed by divers for divers, Dive Into Raja Ampat features all the services you'll need for the dive vacation of a lifetime. Relax and enjoy a serene jungle stay, with delicious family-style meals, secluded villas and bungalows surrounded by rainforest, and a remote location, kilometres from the next resort. Dive three times a day on Raja Ampat's most impressive reefs, home to sharks and manta rays, and go on adventures amongst some of Indonesia's most spectacular landscapes. And, trust that your private scuba equipment and underwater photography setup will be perfectly looked after with modern facilities and excellent service.
---
---
Amenities
---
About
About Dive Into Raja Ampat
Dive Into Raja Ampat is the newest offering from the 'Dive Into…' team and offers the same excellent facilities and services as their other properties in Lembeh and Ambon. The dive centre and connecting Waiwo Dive Resort offer a tranquil jungle setting and the perfect jumping-off point to explore Raja Ampat's unspoilt underwater world - minus the busy resort atmosphere. Get away from it all with a no-shoes and no-news stay, where diving and nature are the main focus. And, when the day's diving is done, tuck into a generous dinner, treat yourself to a spot of stargazing, and get to know the other guests.
The property features a relaxed and unfussy lodge atmosphere, perfect for disconnecting from the stresses of everyday life. Dive Into Raja Ampat has also recently upgraded its facilities to offer some of the best in the region for underwater photographers and divers travelling with their own equipment. Take the plunge three times a day exploring the best of Raja Ampat with sites to suit every diver. Or, just kick back and relax amid white sand beaches, dense tropical rainforest, and hardly another tourist in sight.
Explore Waiwo Resort
Dive Into Raja Ampat offers 20 spacious villas and bungalows in partnership with Waiwo Dive Resort. Each guest room is set over its own private patch of white sand beach or surrounded by tropical gardens and rainforest for the utmost in seclusion and tranquillity. When you aren't busy underwater, spend your days beachcombing, or swimming and snorkelling right in front of the resort. Wander the quiet jungle paths here for a chance to spot rare tropical birds and even the elusive cuscus bear. After dark, take a short walk away from the resort's lights for some of the best stargazing you've ever done, or take some time to get to know your fellow guests over a board game or after-dinner drink.
Each day at Waiwo Dive Resort begins and ends with a generous chef-prepared meal featuring an exciting blend of Western and local flavours. You can expect lavish breakfast buffets packed with fresh tropical produce and filling options to give you energy throughout the dive day. Plus, plenty of coffee, tea, and snacks on offer any time you want them. This resort's flexible options for half and full board dining make it easy to customise your trip, with options to fit every visitor's personal travel style. If you're up for an adventure, join one of Waiwo Dive Resort's day trips to Raja Ampat's most scenic destinations like Wayag Island and Piaynemo. Or, go for a jungle trek for a chance at spotting all kinds of exciting local wildlife.
Diving with Dive into Raja Ampat
Dive Into Raja Ampat offers three boat dives per day, with trips to Raja Ampat's most famous sites. Conditions here aren't ideal for beginners, so you won't find dive courses on offer. But, experienced divers will benefit from hands-on service above and below water, small group sizes, and individual guidance. This dive centre hires expert guides with decades of experience diving in Raja Ampat. Just let their helpful team know what species you hope to encounter and which conditions you're comfortable diving in, and trust them with all the details! In addition to well-maintained rental gear and newly updated custom speedboats, Dive Into Raja Ampat also provides outstanding facilities for underwater photographers with a modern camera room, personal gear lockers, and a separate washing station.
Deep in the famous Coral Triangle, Raja Ampat offers some of the world's most biodiverse dive sites with something for everyone. Head south to current-swept sites in the Dampier Strait, famous for encounters with supersized wildlife like reef sharks and manta rays. Or, keep your adventure closer to home searching for pint-sized macro creatures like leaf scorpionfish and pygmy seahorses amid some of the planet's most impressive coral reefs. Dive Into Raja Ampat is located on Waigeo Island, ideal for dedicated divers with easy access to reefs, pinnacle reefs and manta sites.
---
Top tips
Plan a dry day or two for visiting scenic places like Wayag Island and Piaynemo, or trekking to spot the rare bird of paradise.
Pack all the necessities from home like batteries, reef-safe sunscreen, and bug spray - shopping is limited in this remote area!
Raja Ampat is a massive geographic region. Spend at least a week diving here to explore all the best sites.
---
Diving
Diving in Raja Ampat
Schooling reef fish

Year round

Pygmy seahorse

Year round

Healthy corals

Year round

Plentiful reef life

Year round
Located off the northwestern tip of Papua, Raja Ampat's diving offers some of the most exciting underwater experiences in Southeast Asia, if not the world. The marine diversity of these islands is staggering and - quite literally - like nowhere else on earth. From the fabulous hard coral sites in the north to the colourful soft corals of Misool in the south, Raja Ampat is reef diving perfection. And with plenty of liveaboards and idyllic tropical dive resorts to choose from, Raja Ampat is an undisputed king of dive holiday destinations.