Scuba diving in
Sharm El-Sheikh, Hurghada and Dahab
World class reef diving and spectacular wrecks in Egypt's northern Red Sea
Highlights
Iconic destination with stunning landscapes and land-based activities
Day-trip access to world-class sites such as Dahab's famous Blue Hole
Explore ghostly wrecks such as Thistlegorm, Dunraven and Giannis D
Encounter schooling fish, reef sharks, plenty of turtles and dolphins
The renowned northern Red Sea is a region characterised by beautiful contrasts – from dusty red deserts to sublime blue waters, and ancient culture to bustling modern resort towns. And with a tempting selection of world-class dive sites on its doorstep, including spectacular reefs and ghostly wrecks, the northern Red Sea truly offers something for every diver.
Diving Sharm El-Sheikh, Hurghada and Dahab
Healthy corals

Year round

Plentiful reef life

Year round

Schooling Fish

Year round
The northern Red Sea represents the entire spectrum of Red Sea diving experiences – from eerie wrecks and vibrant coral gardens, to adrenaline-pumping drifts and big fish – all set against a stunning backdrop of mountainous desert and inviting blue waters. The Red Sea's isolation and diversity of marine habitats created the ideal conditions for the evolution of new species - in fact, it is thought that 10% of fish species in the Red Sea are found nowhere else. Combined with the area's fascinating history and an abundance of fabulous resorts, it's easy to see why the northern Red Sea is one of the most popular dive destinations in the world.
As well as being a popular gateway for liveaboards, Sharm El-Sheikh is home to plenty of fantastic local diving and offers day-trip access to the Straits of Tiran, Dahab and the Thistlegorm and Dunraven wrecks. Located just 12km away, and including Tiran, Sanafir, and the Shark and Yolanda Reefs, the renowned Ras Mohammed National Park boasts a variety of shallow scenic plateaus, exhilarating drift dives, underwater caves, and big drop-offs descending into the blue. Not far away on the east coast of Sinai, Dahab also offers clear waters and gentle currents, dazzling schools of fusiliers and orange anthias - as well as the famous Blue Hole, a perfectly-circular sink hole in the reef that descends into the depths.
Over on the Egyptian mainland, Hurghada provides ideal conditions for learning to dive, and is another popular departure point for liveaboards heading south. Visitors to Hurghada can encounter plenty of incredible marine life including humphead wrasse, sea moths, bluespotted rays, and stargazers. And if that's not enough, the northern Red Sea is also home to some world-class wreck dives including the SS Thistlegorm, Dunraven, Giannis D, Carnatic, and The Rosalie Moller.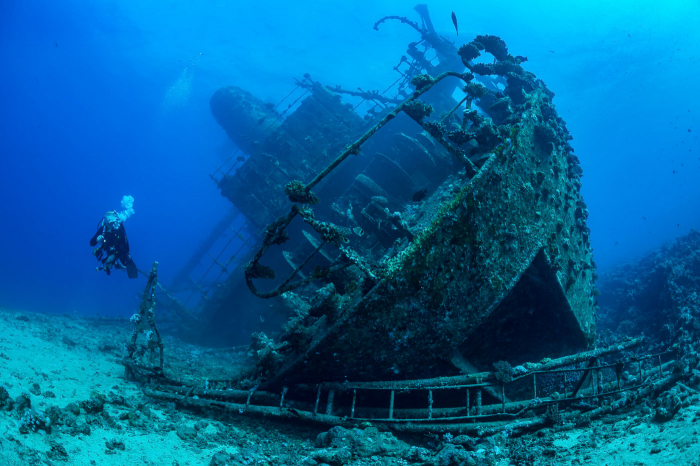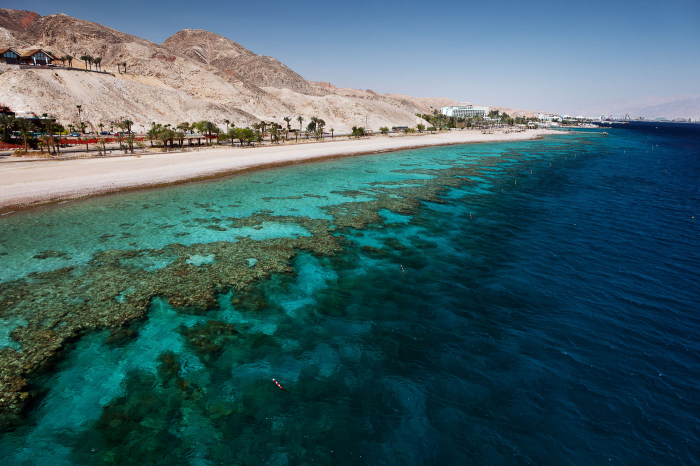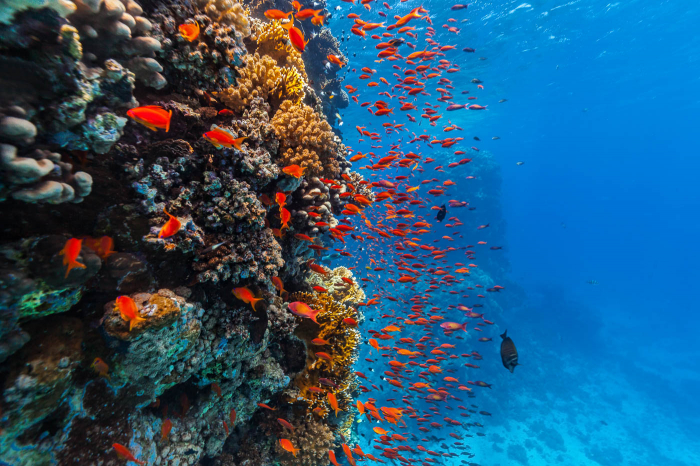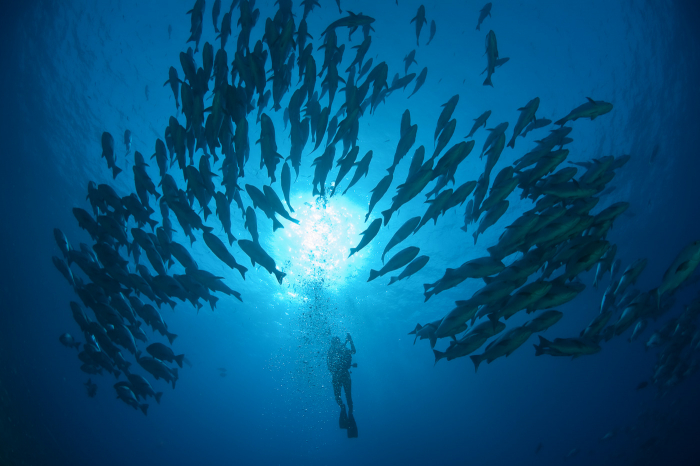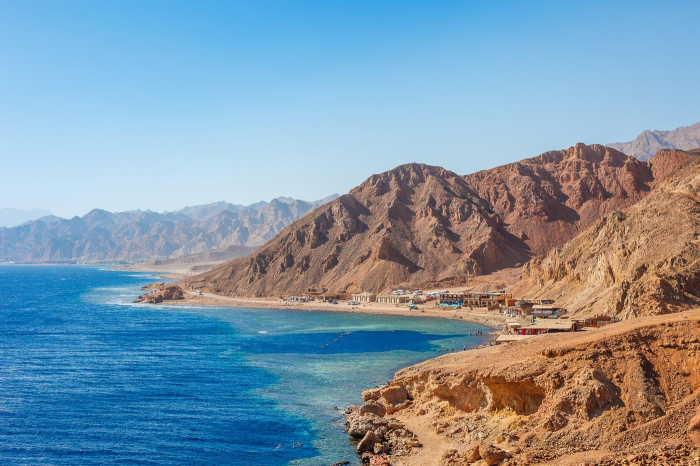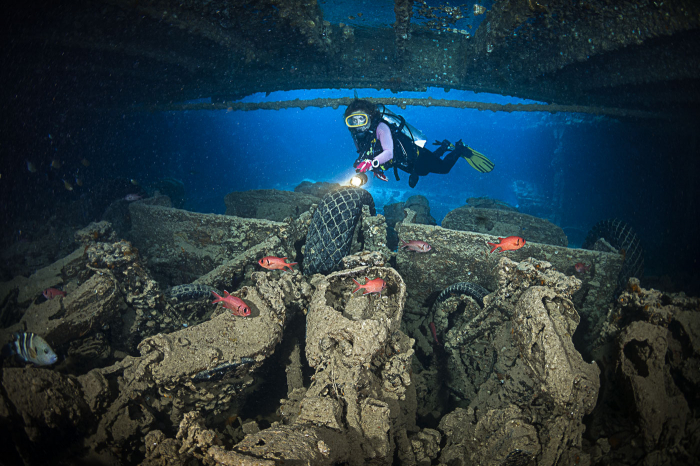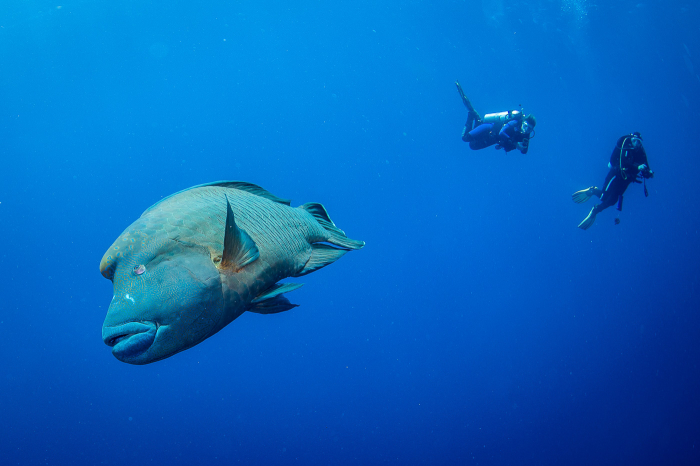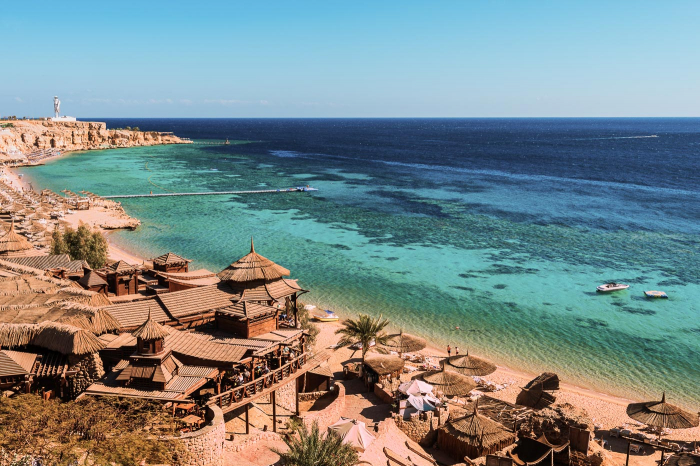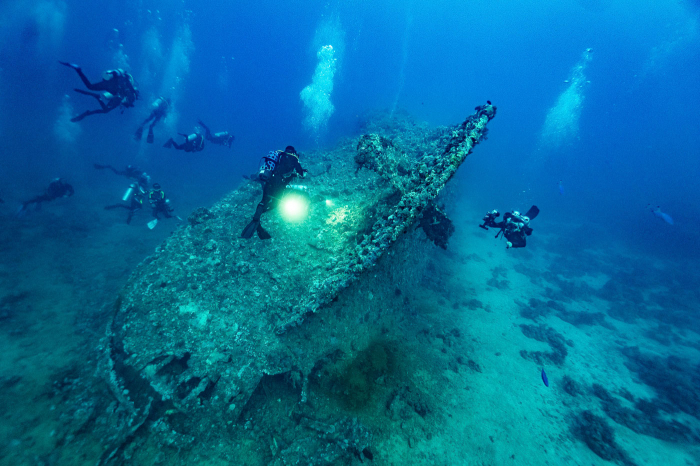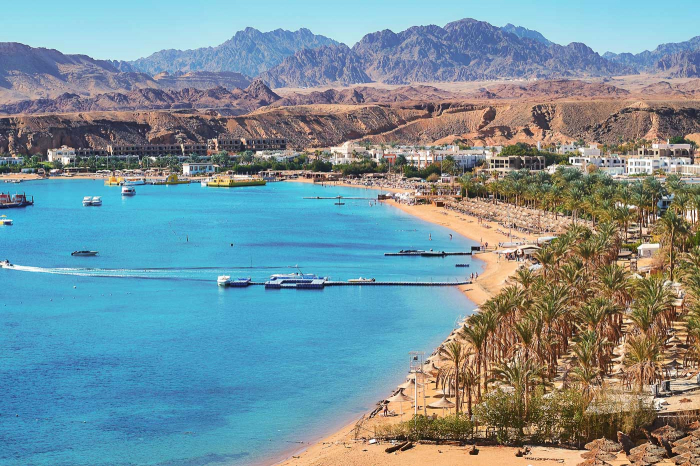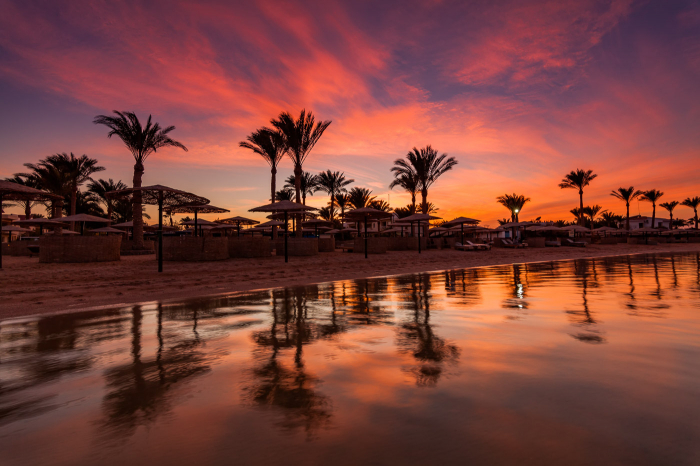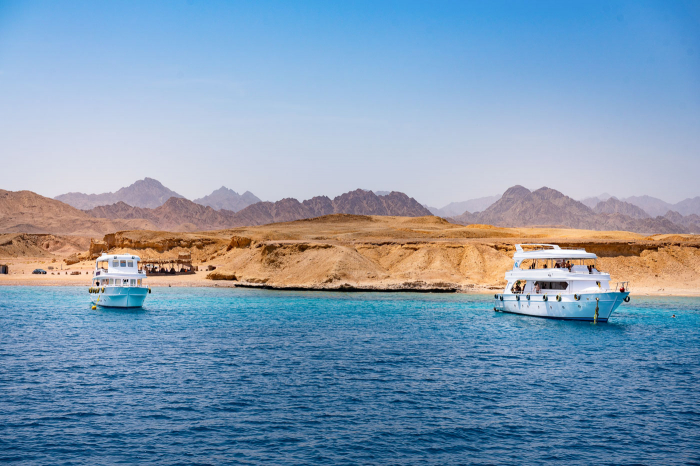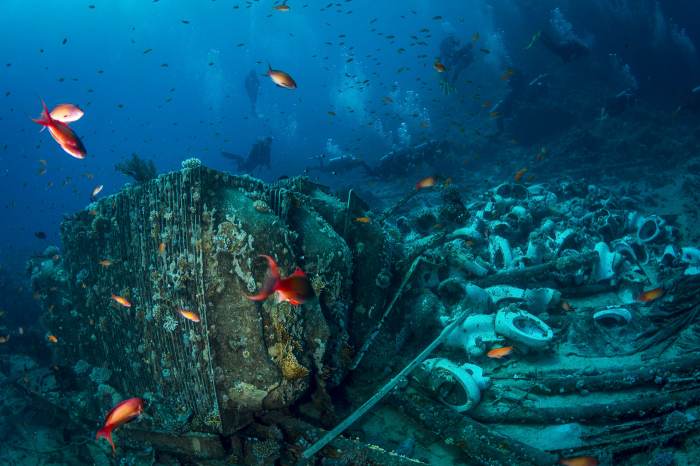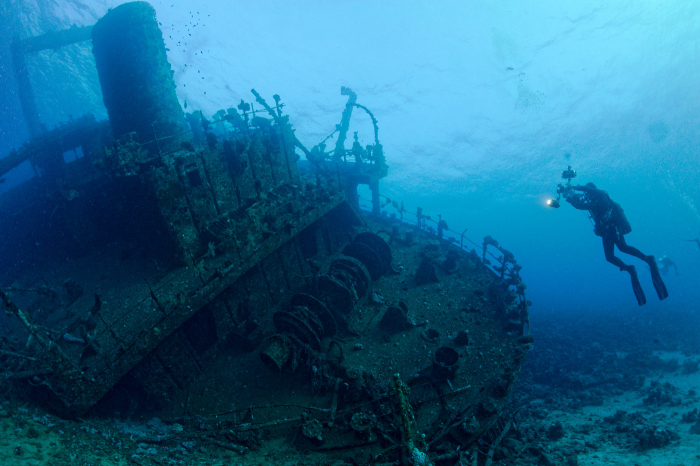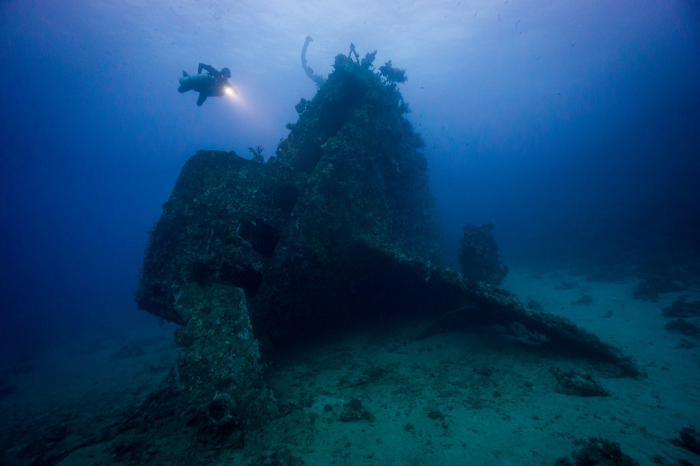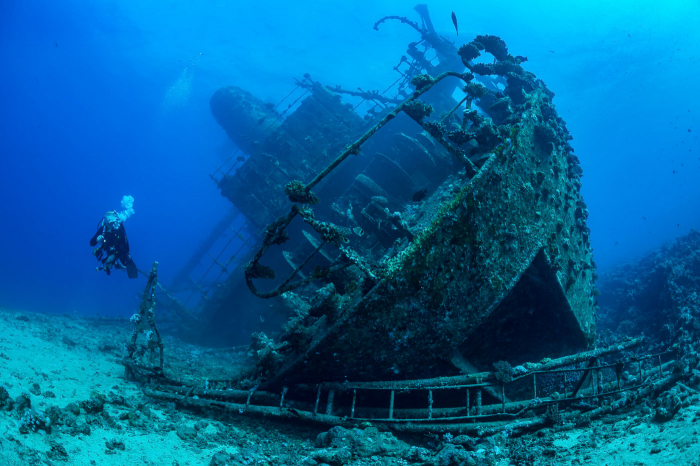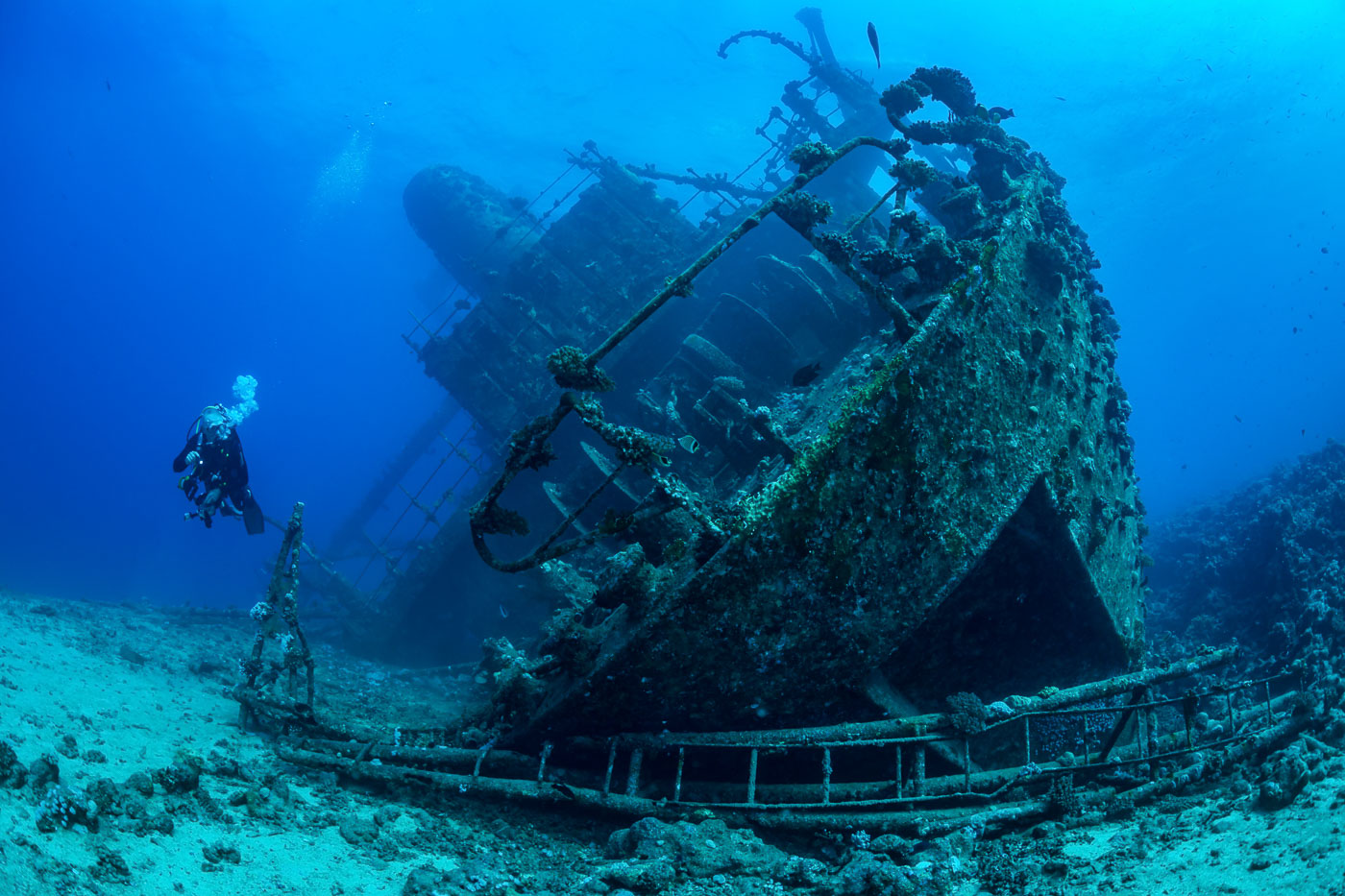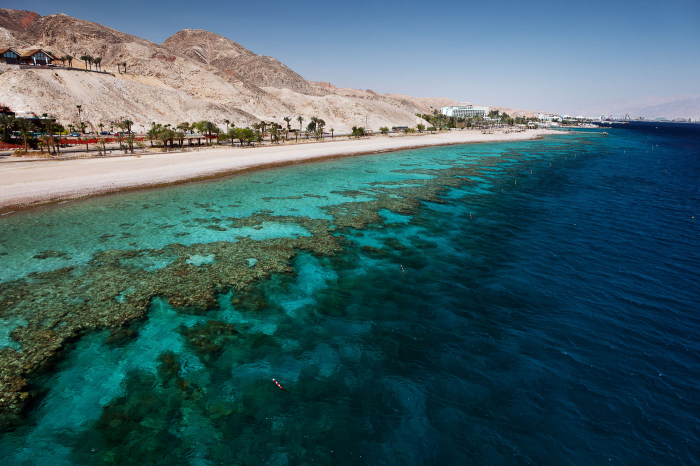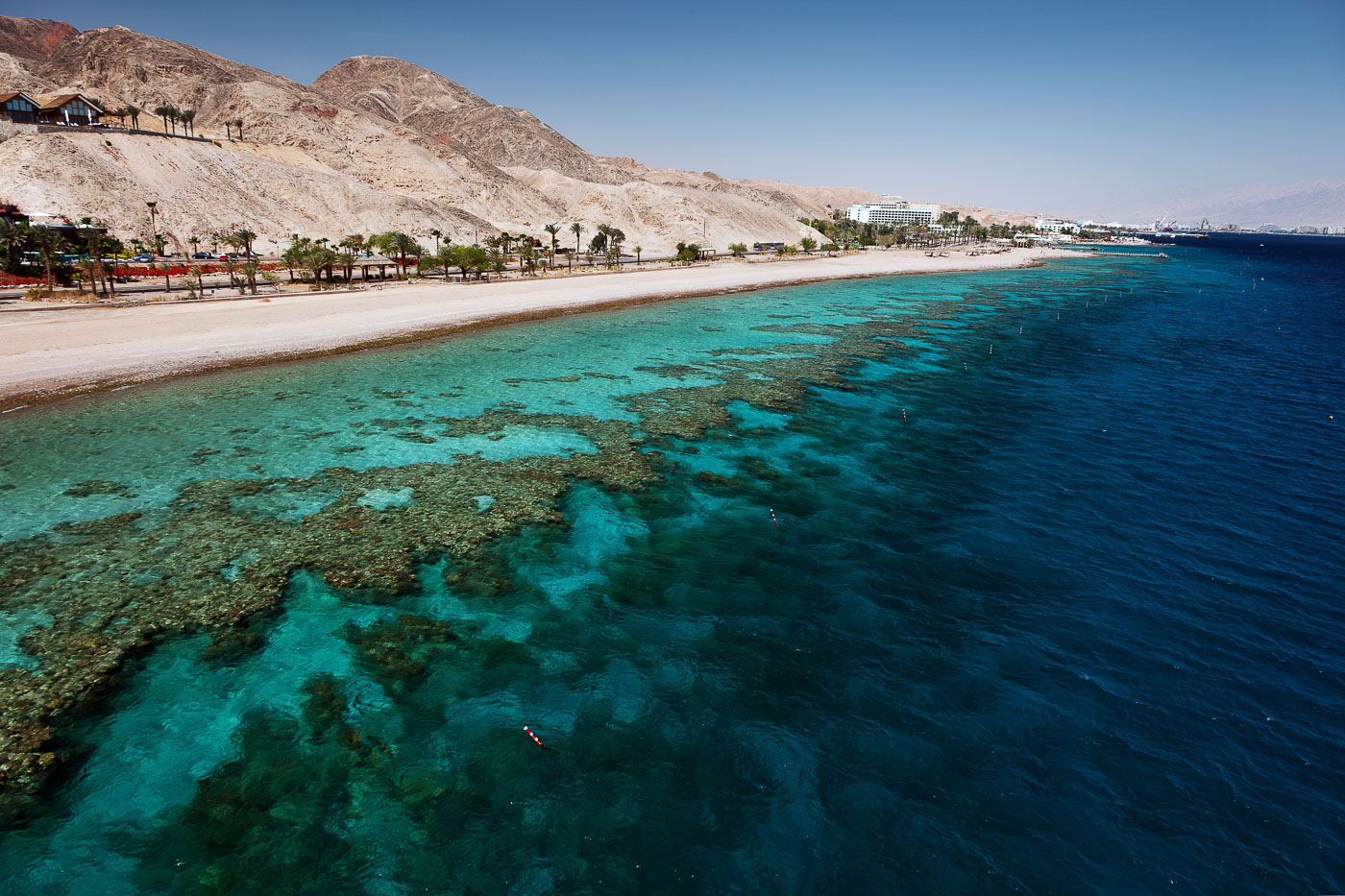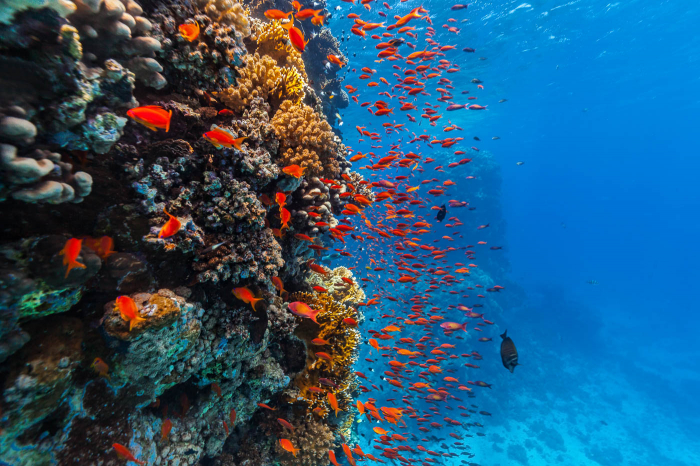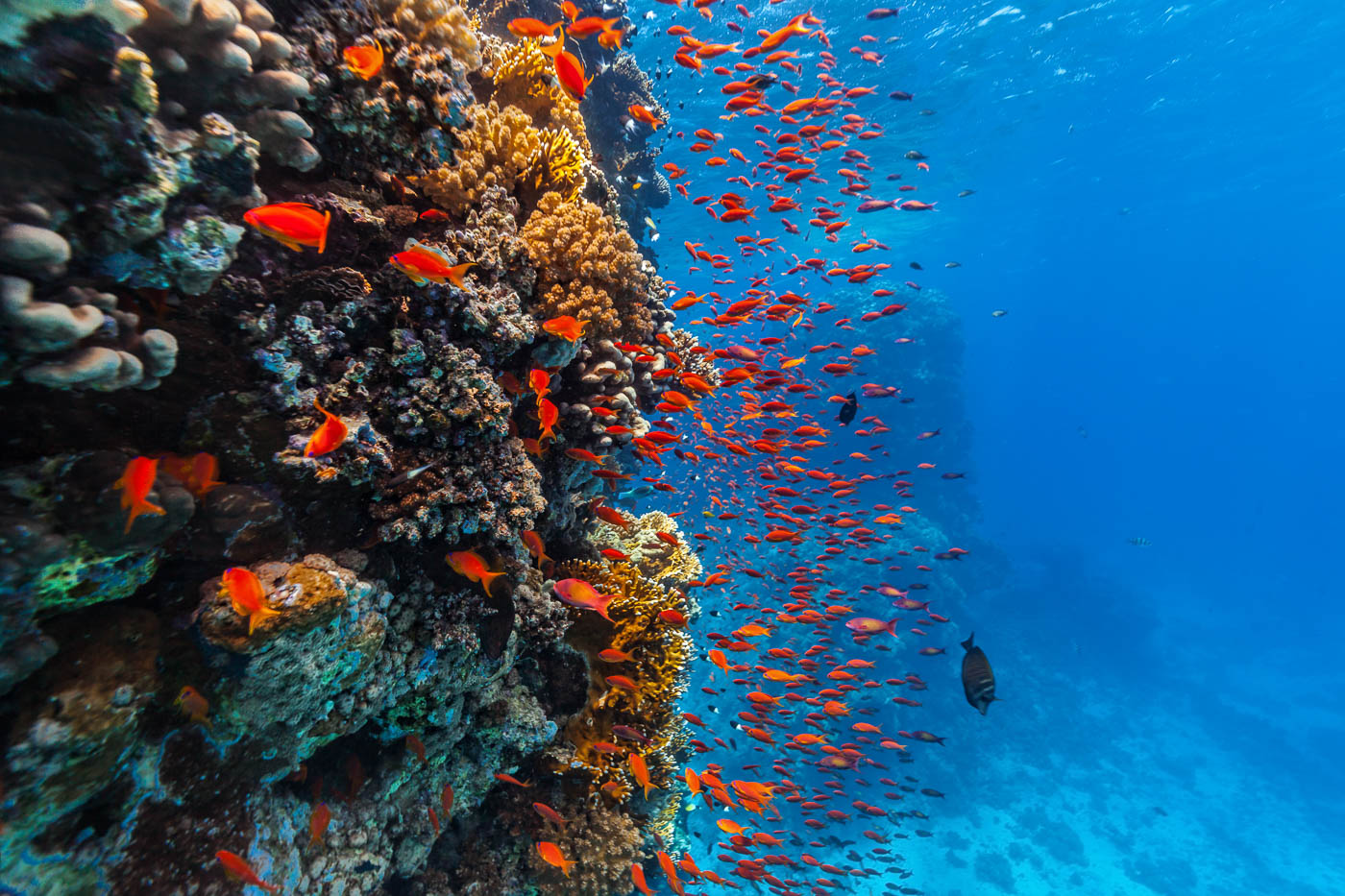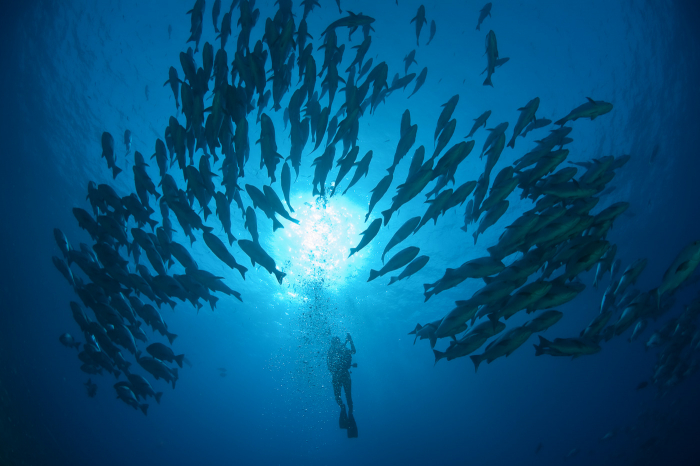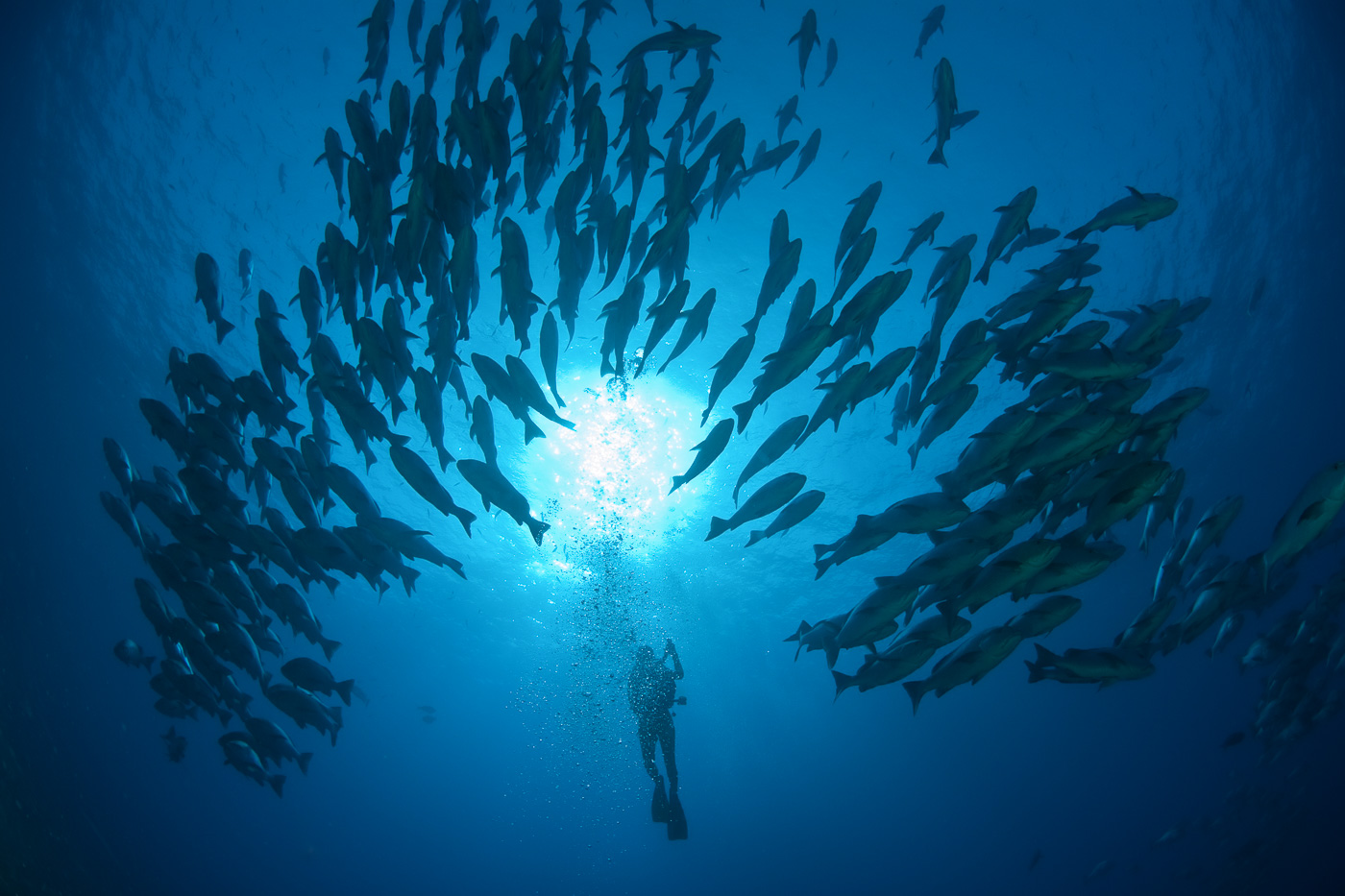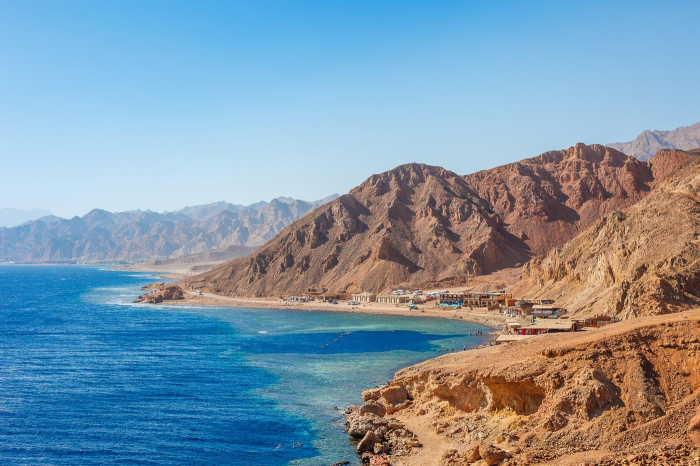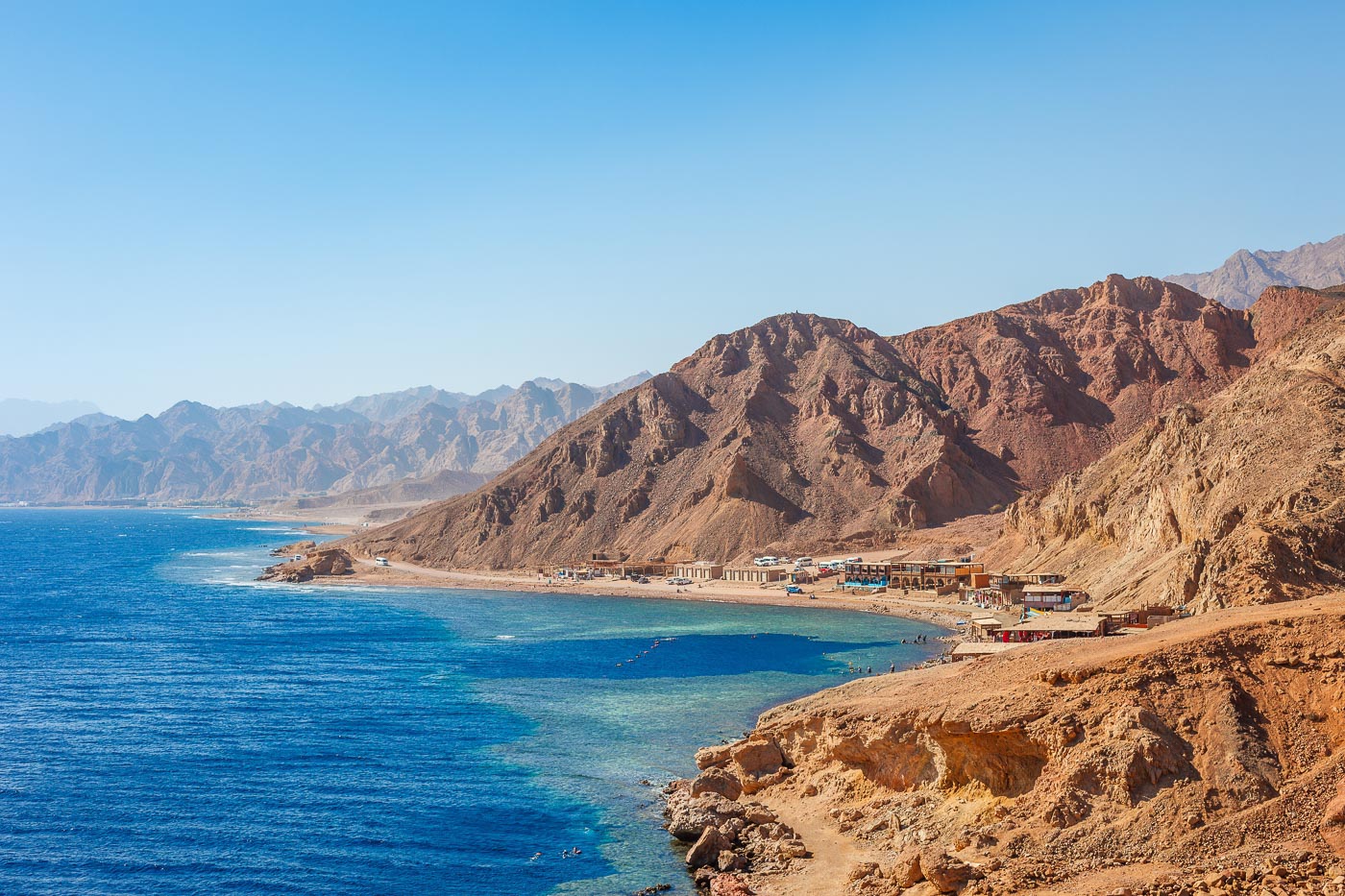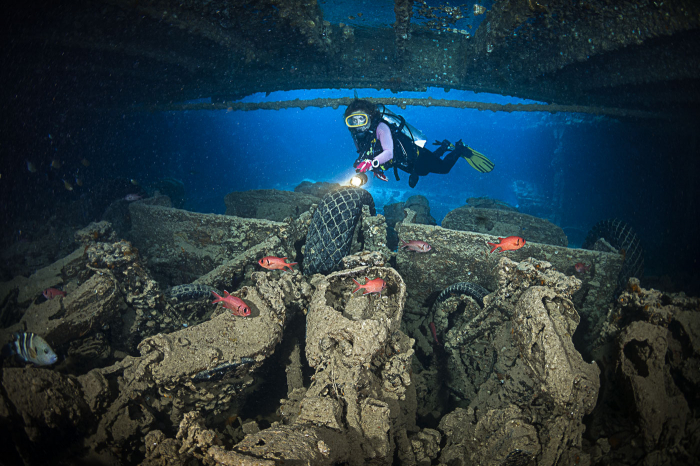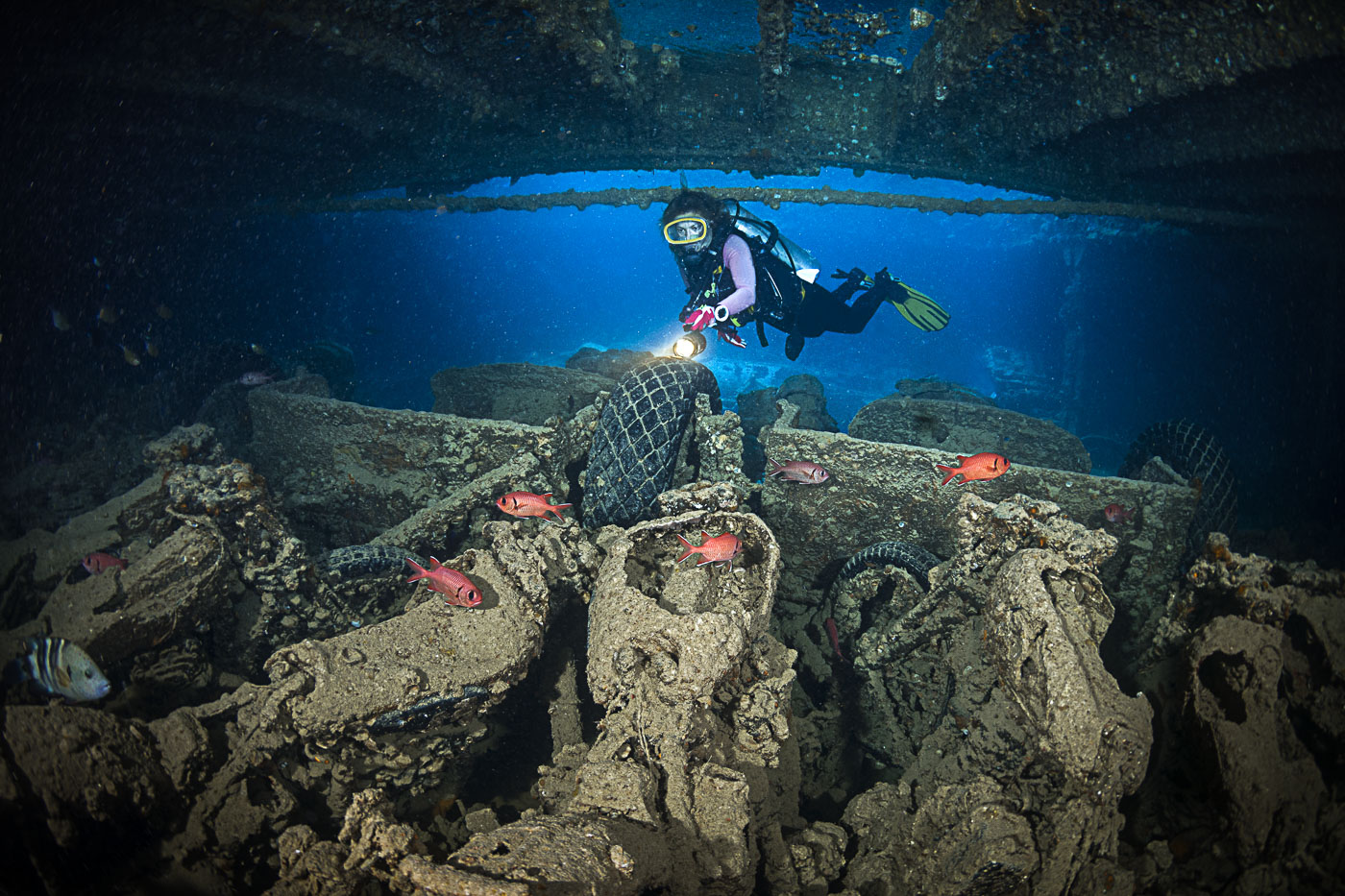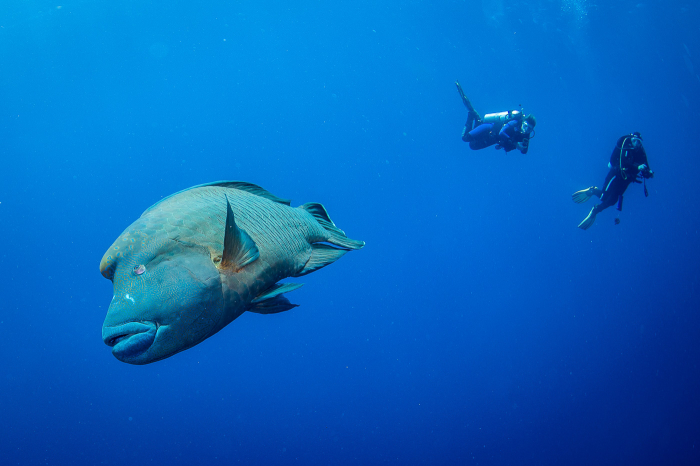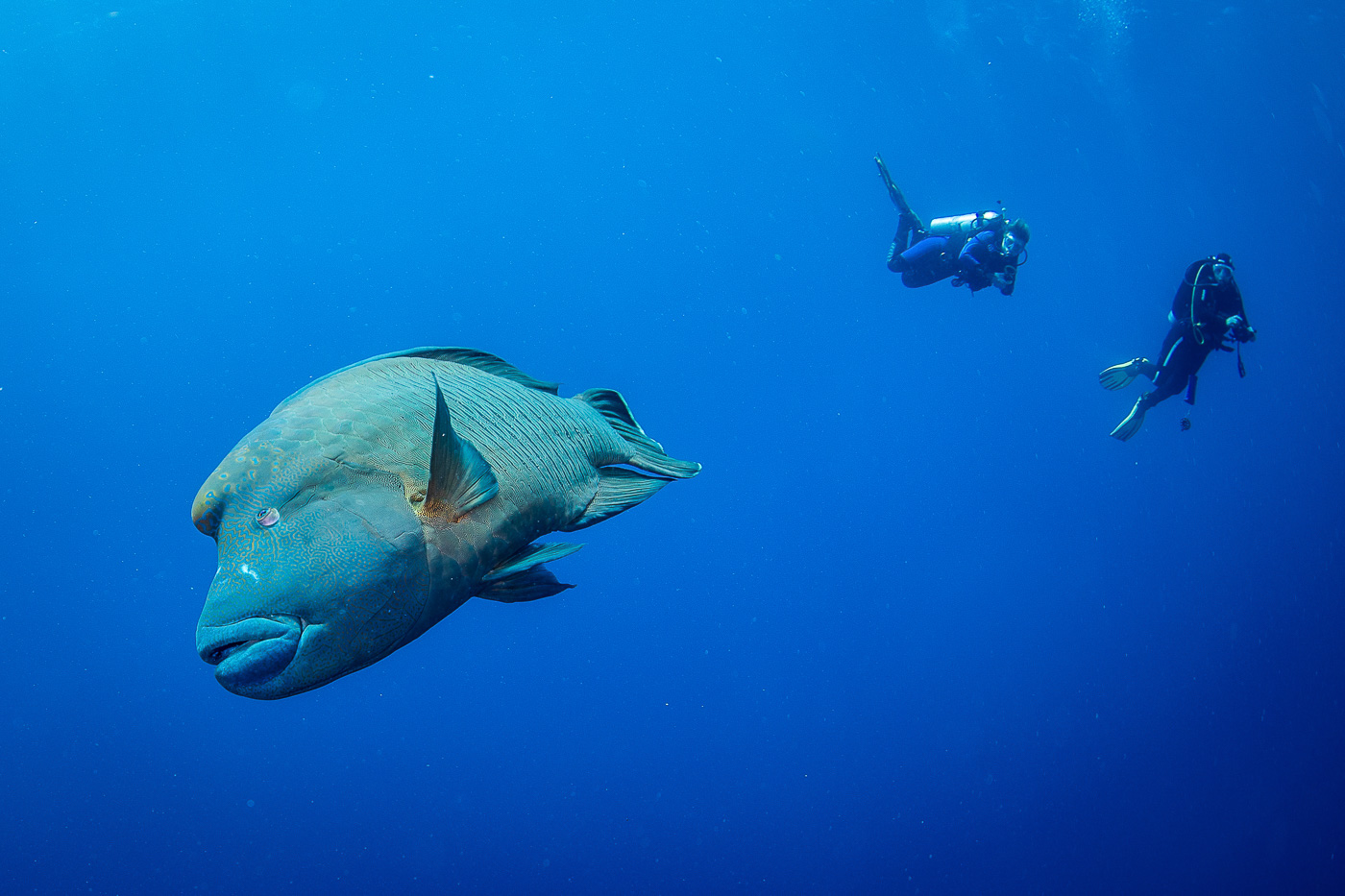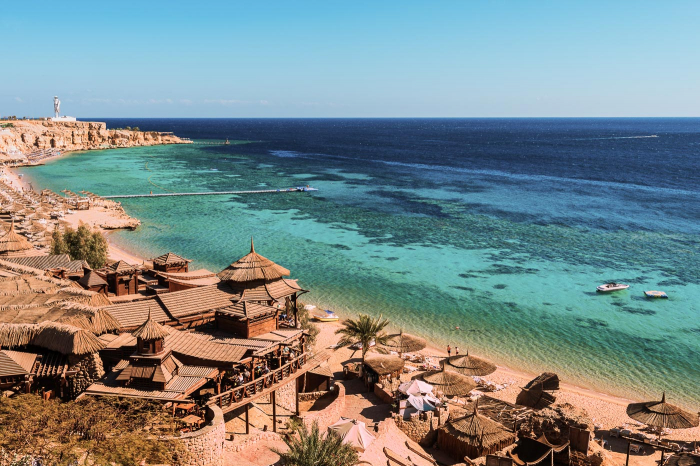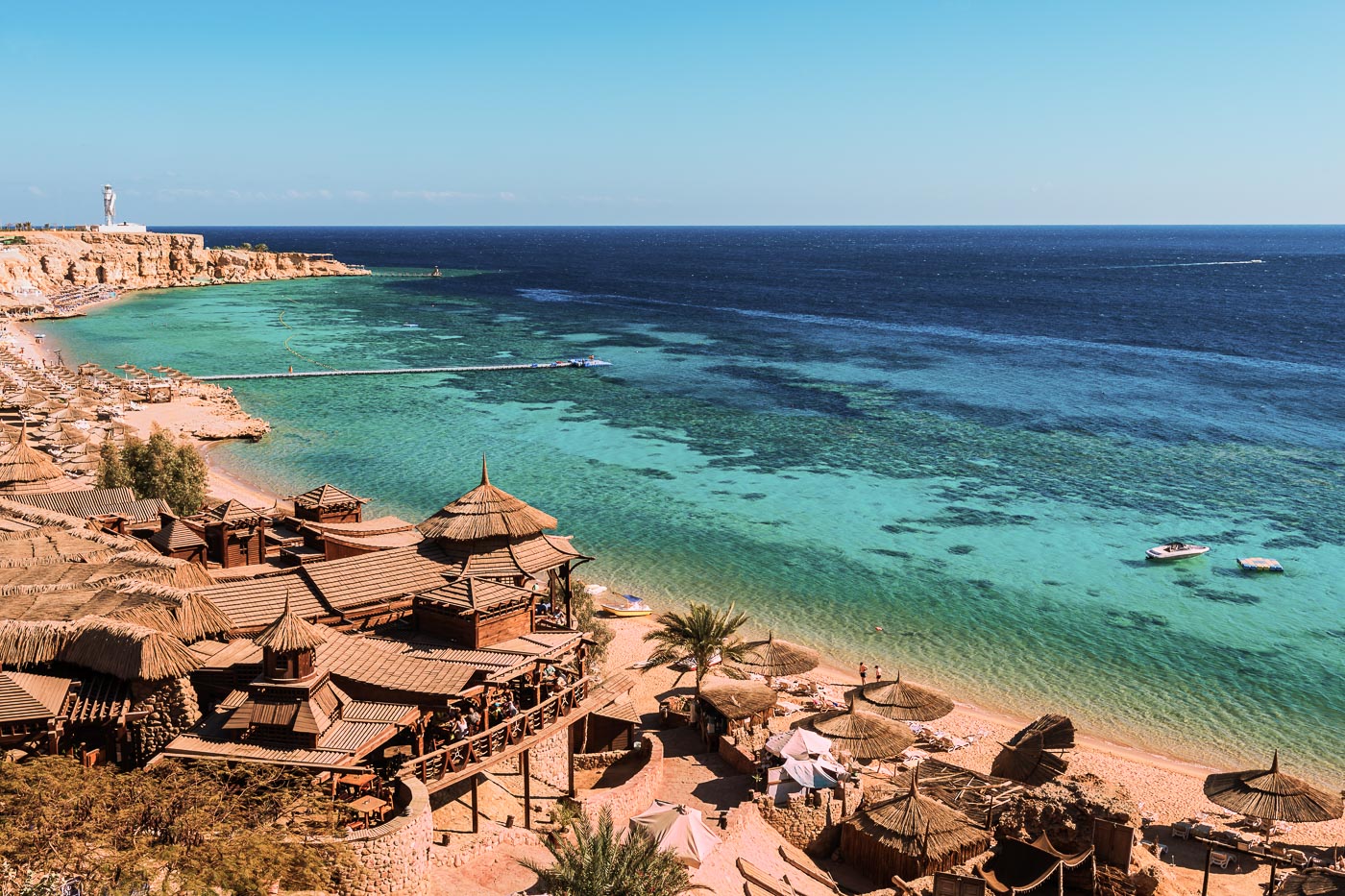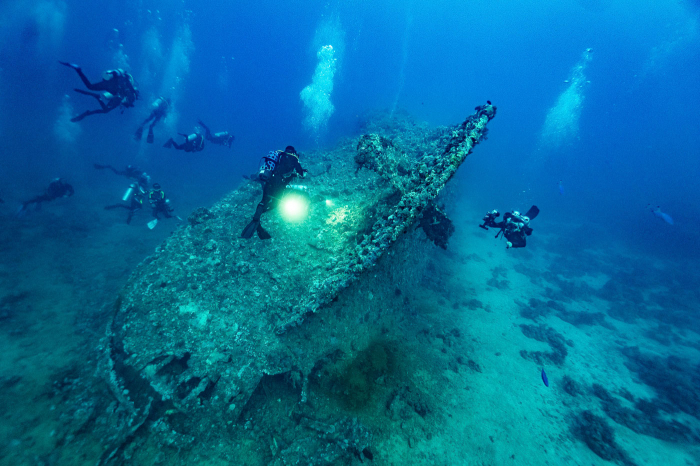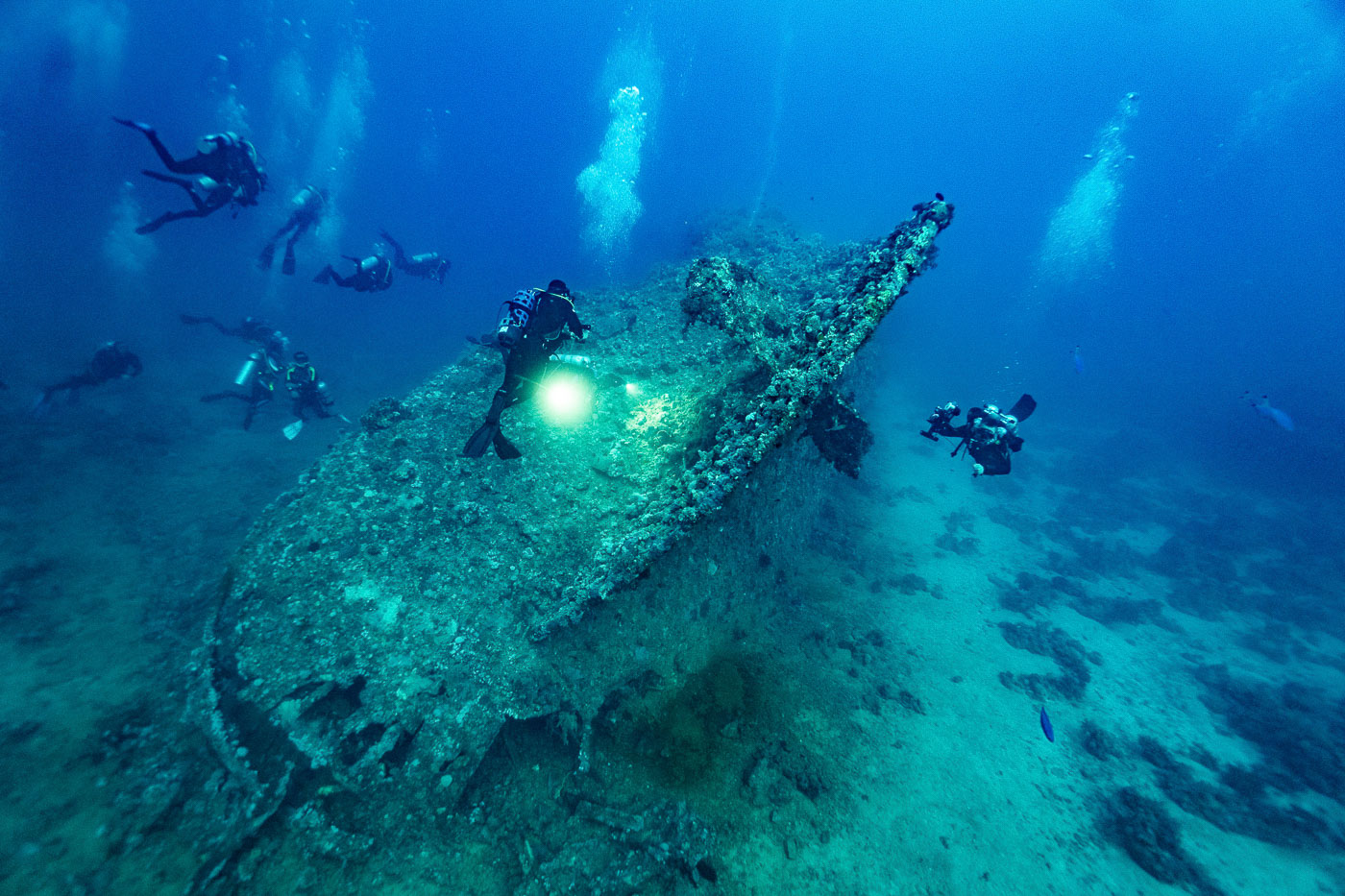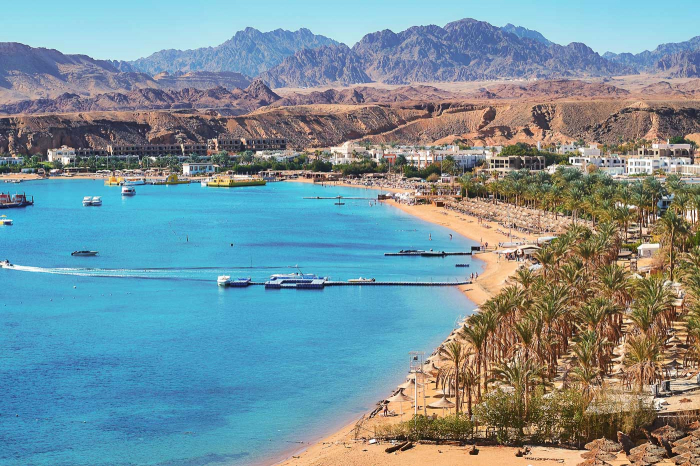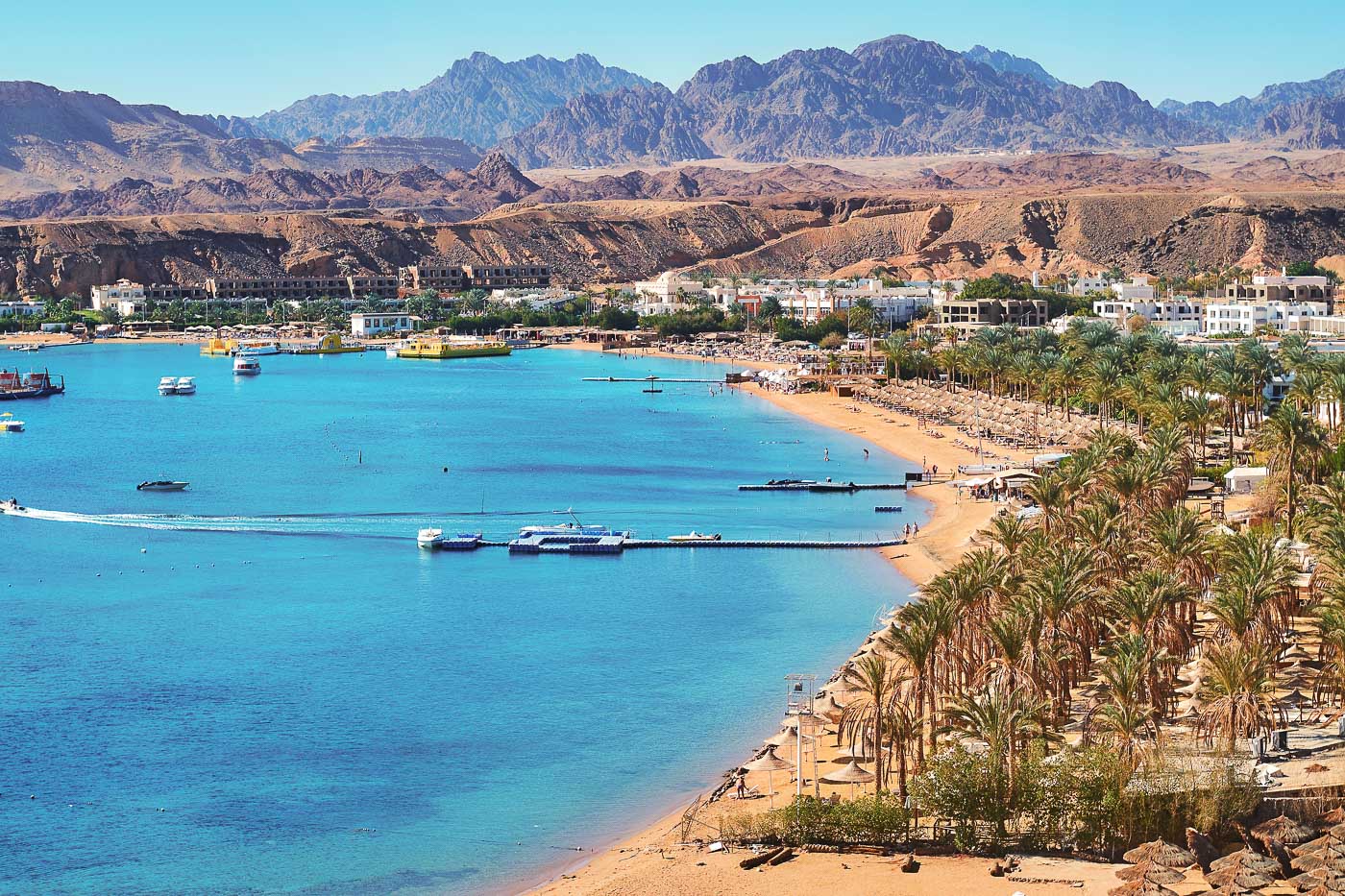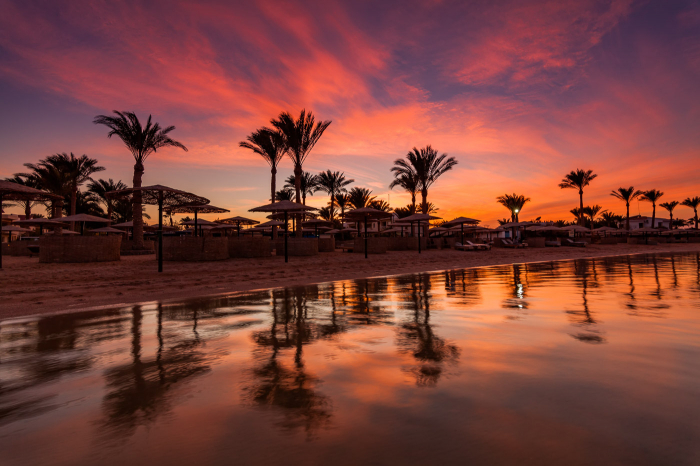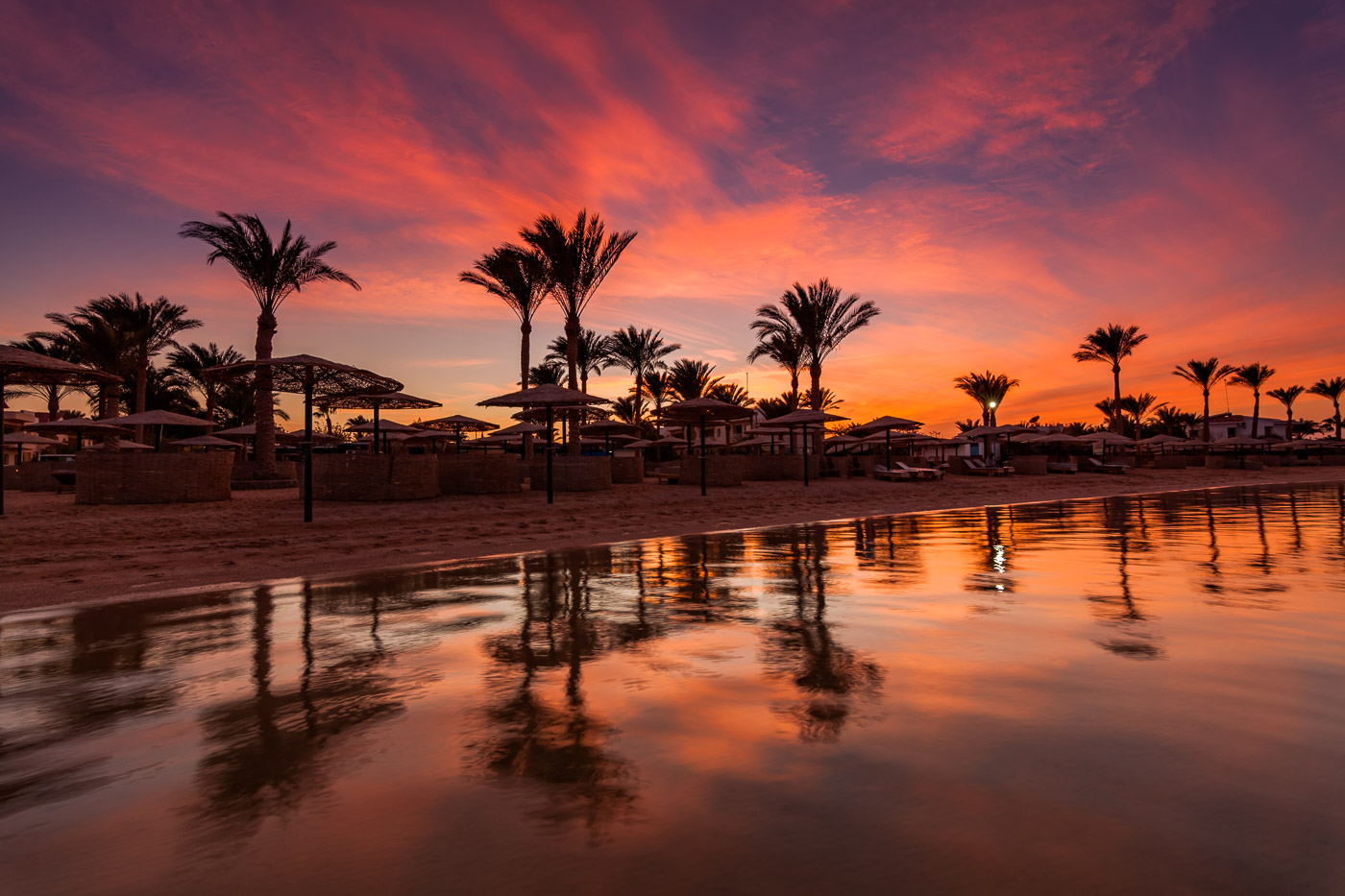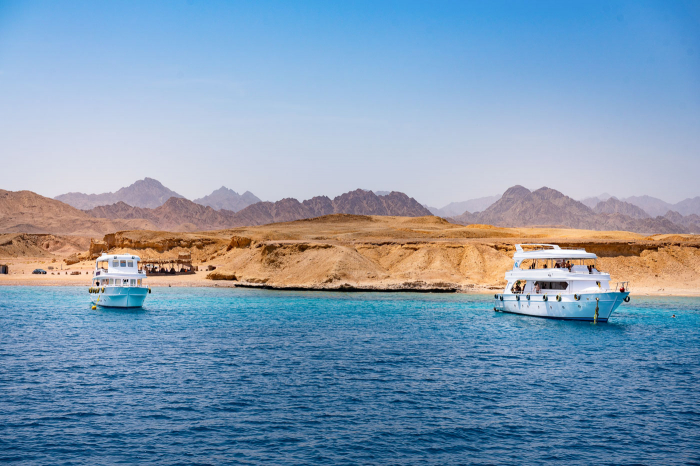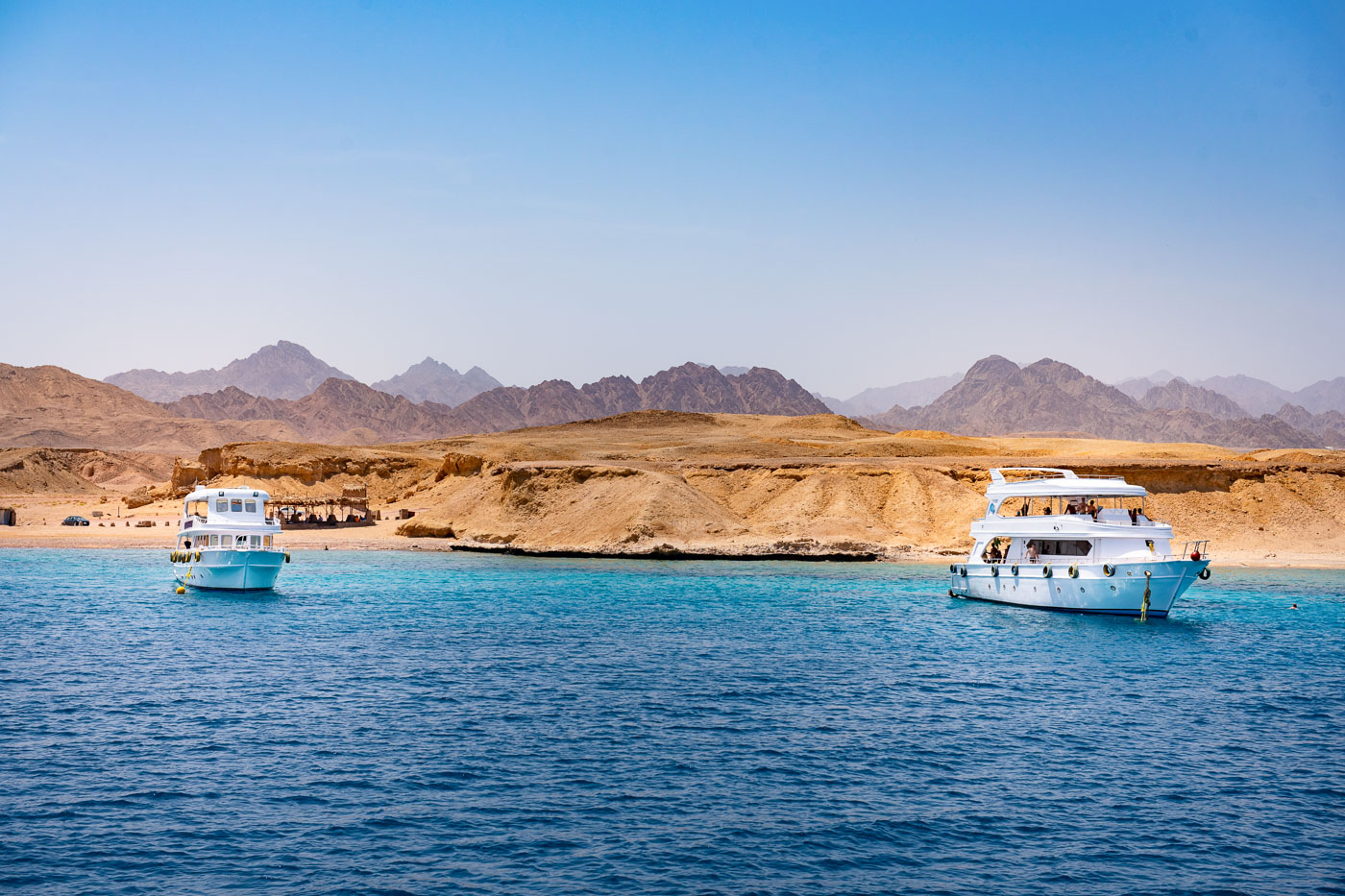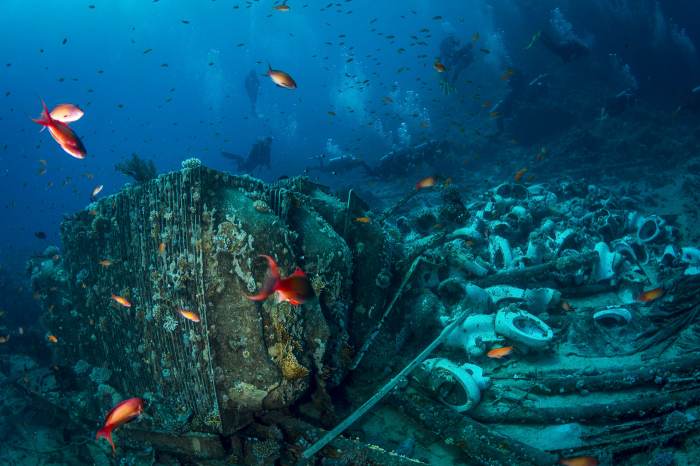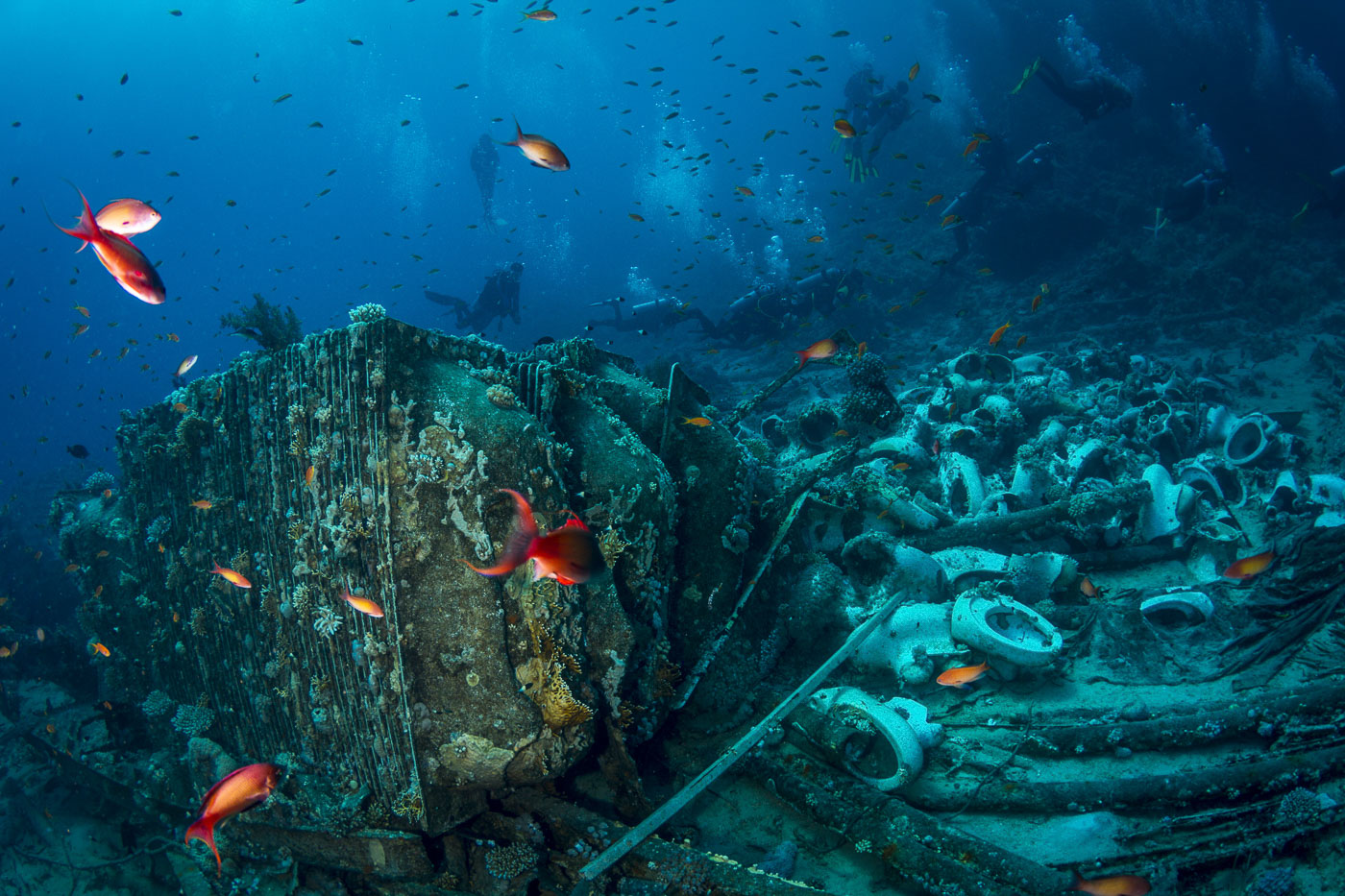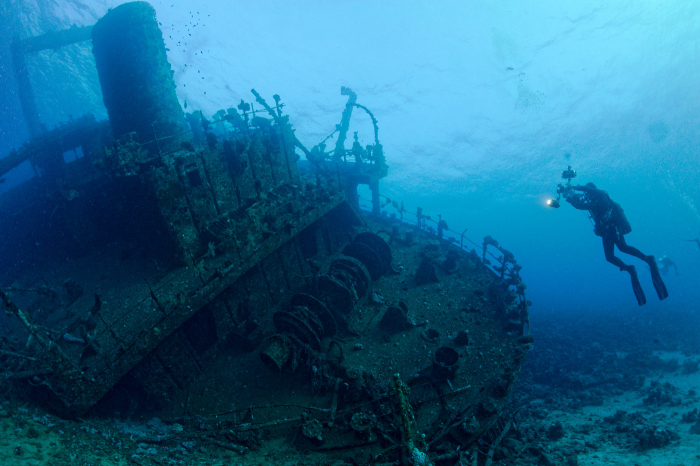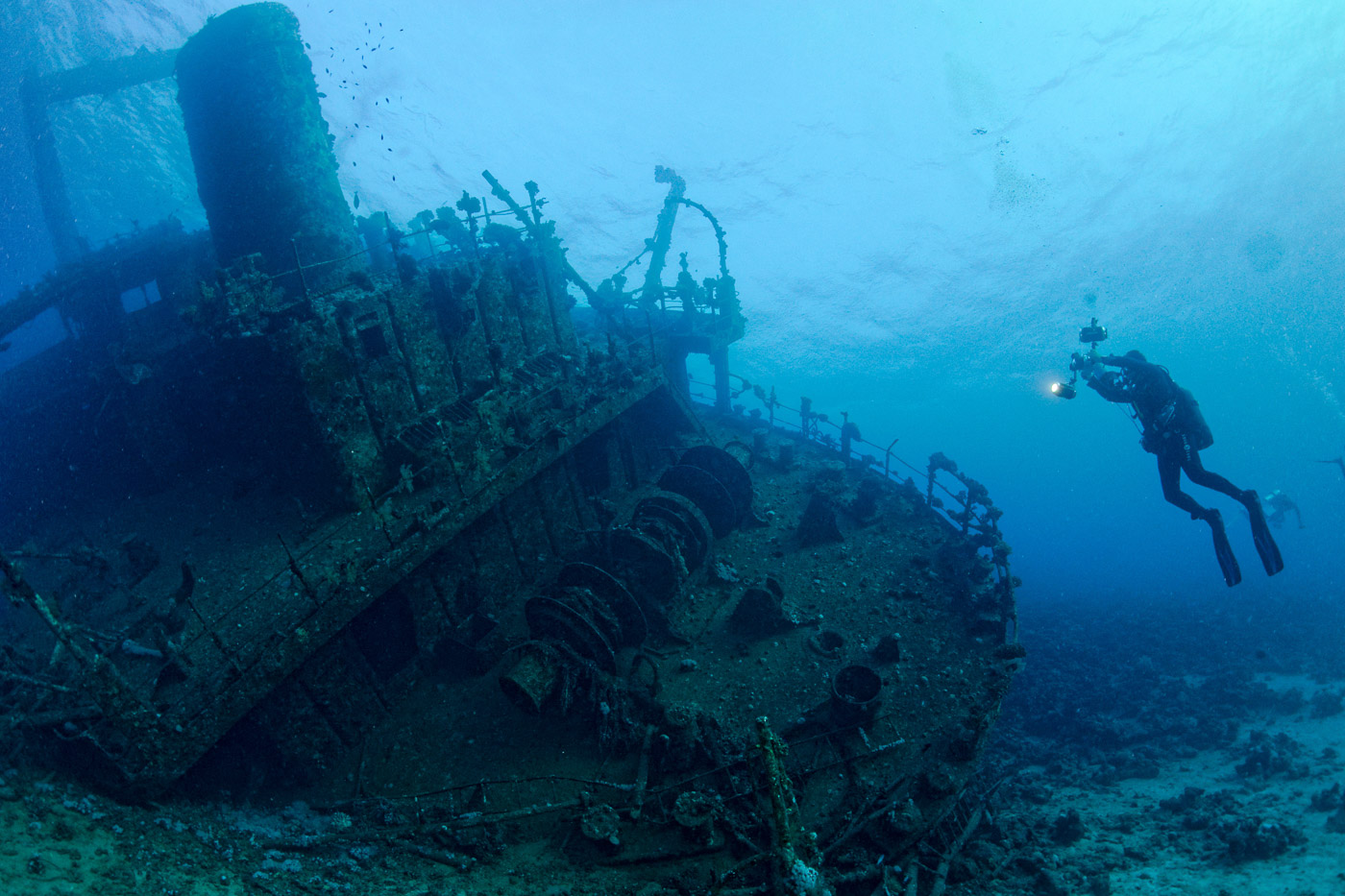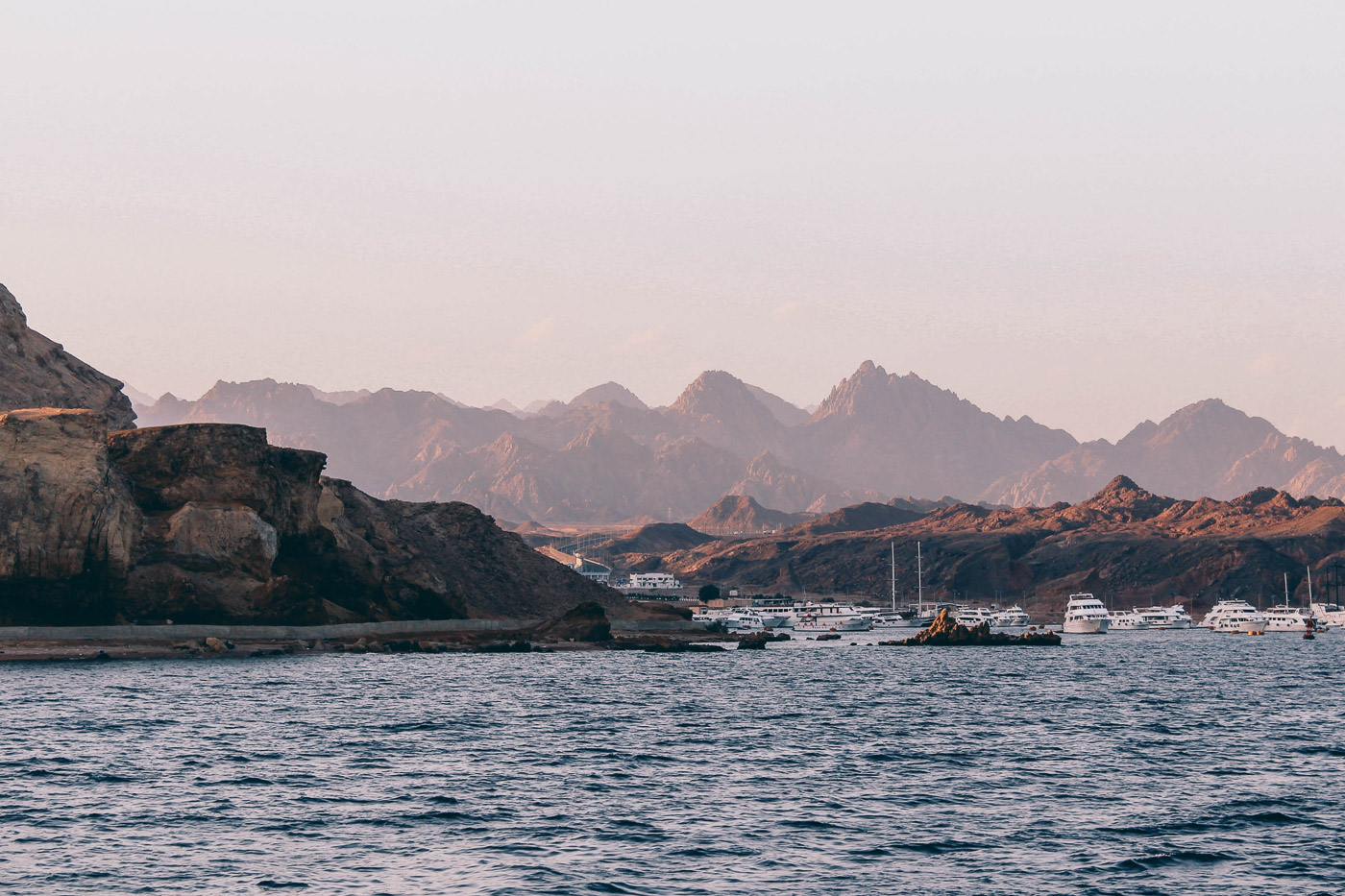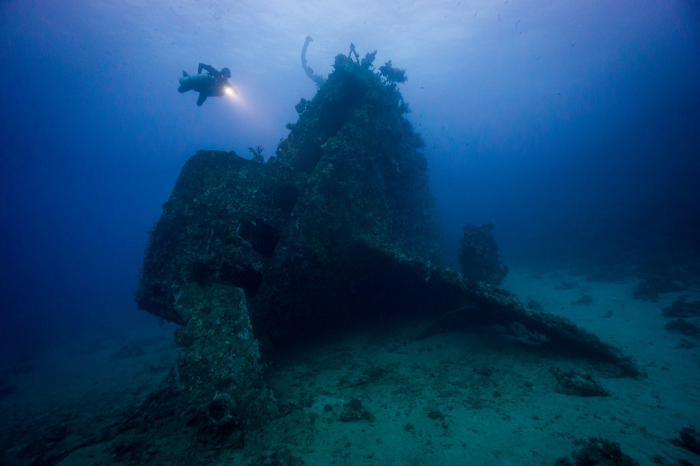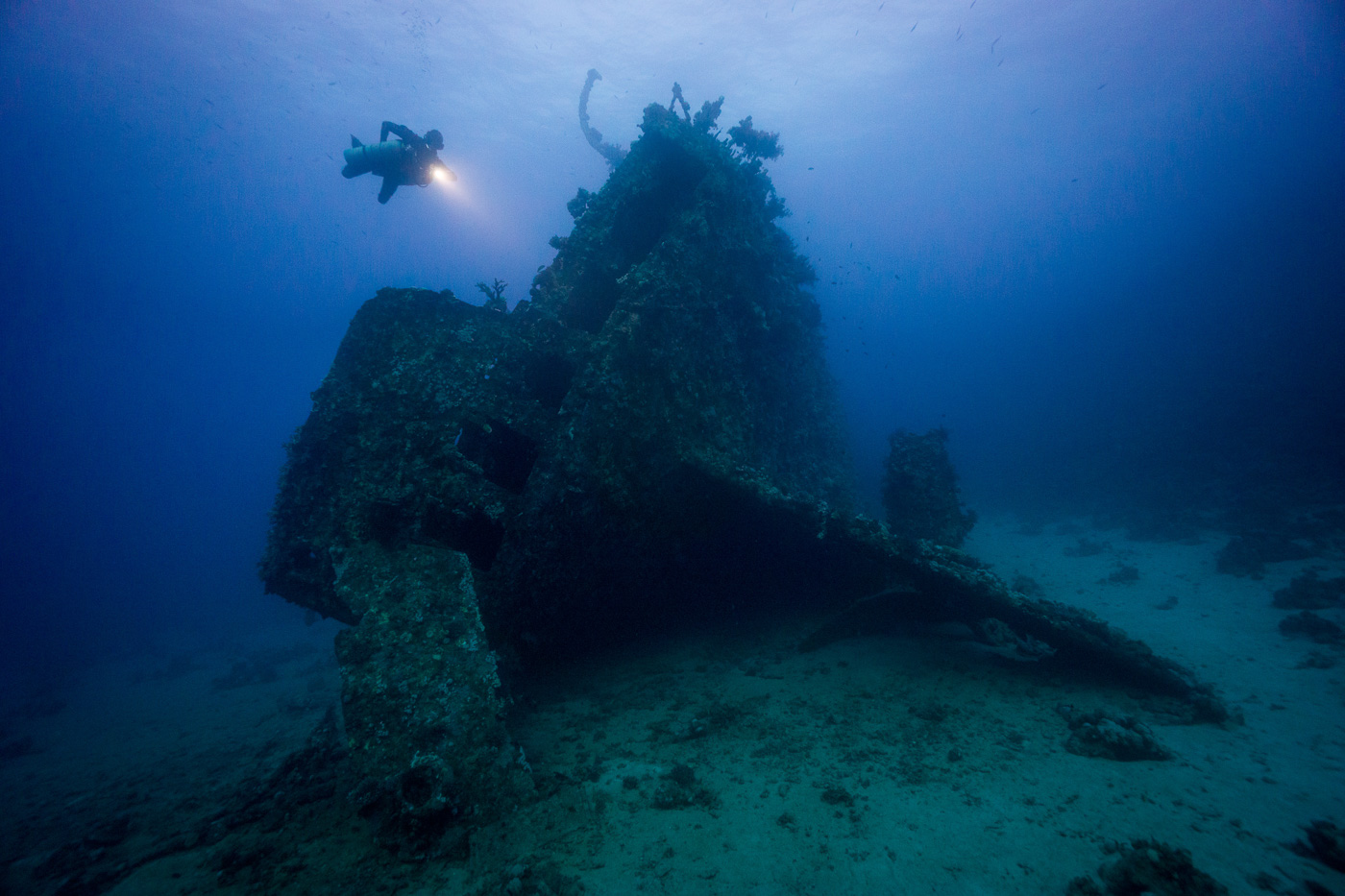 Diving Environment
Diving Season
Year round, best March to May, September to November
Top tips

To ensure the best possible dive conditions on some of the famous wrecks in the Northern Red Sea, we recommend joining a liveaboard safari - many offer both early morning and evening or night dives on the wrecks.
It is easy to extend your stay in Dahab, as it is thought that Dahab's name come from the local Bedouin name for the area - 'Waqaat Thahaab', which translates literally as 'Time Goes'.
About Sharm El-Sheikh, Hurghada and Dahab
The northern Red Sea stretches from the Egyptian mainland across to the Sinai Peninsula and includes such famous holiday destinations as Hurghada, Sharm El Sheik and Dahab. Jutting south like an arrowhead, the peninsula splits the Red Sea in two creating a maze of coral reefs and islands that mark the entrances to the Gulf of Aqaba and Gulf of Suez. It is these stunning reefs and offshore islands - along with the wrecks of ships that failed to navigate a safe path - that have attracted intrepid scuba divers for decades.
As the gateway between Africa and Asia, the Sinai Peninsula has long been the backdrop for ancient cultural exchange and conflicts. Today it is recognised for this immense cultural heritage and continues to attract visitors drawn to sites including Mount Sinai - where it is believed Moses received his 10 Commandments - and Saint Catherine's, the world's oldest Christian monastery. Other, more down-to-earth attractions include once sleepy Bedouin fishing villages such as Dahab, on the eastern side of the peninsula, where visitors can enjoy a relaxed, hippie-like atmosphere, or the famous Sharm El-Sheikh further south near the Straits of Tiran. Together with Hurghada on the Egyptian mainland, Sharm has become one of the Red Sea's most popular tourist destinations, developing into a busy city with bustling beaches and vibrant nightlife.
Getting to Sharm El-Sheikh, Hurghada and Dahab
Divers can enter through either Hurghada or Sharm El-Sheikh International airports. Direct flights to Hurghada are available from some major UK cities but most visitors to the area should expect at least one stop. Guests can also choose to fly through Cairo where they can connect to their destination from the same terminal – perhaps the easiest, yet most expensive travel option.
Seasons and weather
The Red Sea's climate offers mild winters with cooler temperatures from November to April, and hot summers from May to September. August is the hottest time of year, with temperatures exceeding 40°C at times, making the sea feel like a bath but making some land-based activities uncomfortable. Diving is possible year-round, although March to May and September to November are often considered the best times to visit – avoiding the intense summer heat but providing some superb diving conditions.
Where to stay
Sharm El-Sheikh is one of Egypt's best known tourist destinations, boasting a vibrant atmosphere, beautiful beaches, and a range of activities from bustling nightlife to adventurous watersports. The once traditional fishing village of Hurghada has also become a busy tourist hotspot, now sprawling over 20-miles along the coast, and packed full with delightful restaurants and cafes, and tour operators offering exciting excursions. For a slightly slower pace, guests should consider Dahab, with its rustic appearance and all-together more bohemian vibe.
---
Sharm El-Sheikh, Hurghada and Dahab liveaboards