La Paz scuba diving represents some of Mexico's very best - with spectacular marine life, exhilarating conditions, and a charming seaside ambience ideal for laid-back explorers.
Highlights
Up-close encounters with sea lions, whale sharks, mobulas, and more
Laid-back seaside resort ambience away from Cabo's hustle and bustle
Encounter humpback whales spraying and breaching as they migrate
Challenging and rewarding frontier diving at remote seamounts and Jacques Cousteau Island
This tranquil seaside resort is Baja California's crown jewel, boasting unparalleled access to Jacques Cousteau's aquarium of the world - the Sea of Cortez. La Paz also offers a laid back and authentic atmosphere above water, that feels miles away from the mass tourism of "Los Cabos". Visitors can explore rocky reefs, walls, and shipwrecks, and dive alongside boisterous sea lions. Or, head to remote sites where hammerheads, manta rays, and whale sharks sometimes pass by in the blue.
Diving in La Paz
Devil ray

April - July

and

November - January

Plentiful reef life

Year round
Divers in the know flock to La Paz for unique encounters with incredible marine wildlife. These waters are home to migratory whales and dolphins, orcas, sharks and rays, and the most famous residents of all - a raucous colony of California sea lions. From September through May, divers can get up close and personal with the playful pups who all but harass lucky dive groups, tugging on fins and hamming it up for the camera. Los Islotes, inside the national park, is the best sea lion rookery, with a fascinating underwater landscape and sheltered conditions.
Diving in Espíritu Santo National Park
The La Paz scuba diving sites inside Espíritu Santo National Park boast a mix of craggy reefs and rocky walls. These chilly waters can't support massive coral colonies, but you will spot some hard and soft species, especially in the shallows. Macro species like nudibranchs and seahorses are common, as are lobsters, turtles, giant moray eels, and a variety of Pacific reef fish.
The park's southwest corner is also home to shipwrecks including two military boats and a passenger ferry, which makes for an exciting penetration dive. You'll also have a chance to explore boulder fields and sandy-bottomed sites, where schooling mobulas, grouper and snapper, and different species of sharks can be seen. While some dive sites are protected from the Sea of Cortez' powerful currents, few are suitable for absolute beginners. La Paz is prone to currents and surge, surface waves, and frigid thermoclines.
Diving El Bajo
Northeast of Espíritu Santo island but still within the marine park lies El Bajo - a series of three current-swept seamounts connected by a submerged ridge. This site is home to legendary big fish action, with schooling hammerheads, sometimes by the hundreds. Whale sharks and giant oceanic mantas also make surprise appearances at El Bajo, feasting on plankton in the shallows. This is one of the region's farthest sites, and you'll be diving deep, so it's best to plan for a long day on the water.
Diving Isla Cerralvo
Southeast of La Paz and outside the marine park lies Isla Cerralvo, also known as Jacques Cousteau Island, where a small rookery of sea lions can be found. But, the real treat lies due north, at a tiny islet named La Reina. This small rocky reef is visited by giant oceanic mantas each year between May and October. Sightings aren't guaranteed, but your chances are good - with dozens of individual rays identified returning to these same waters year after year.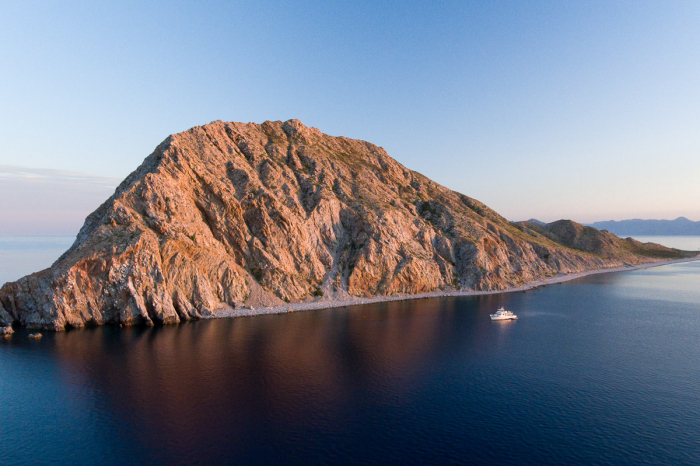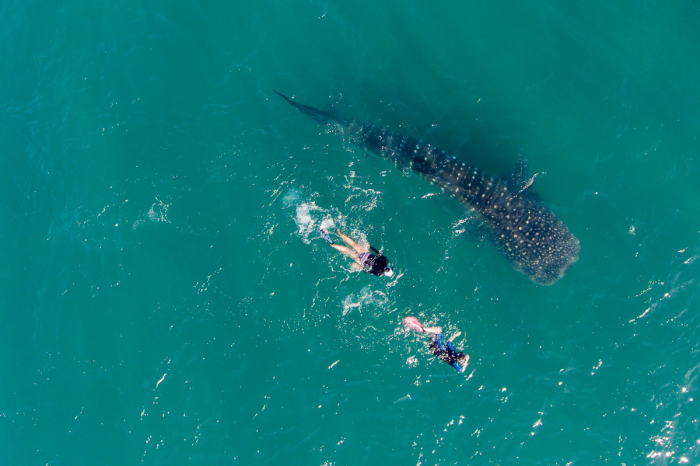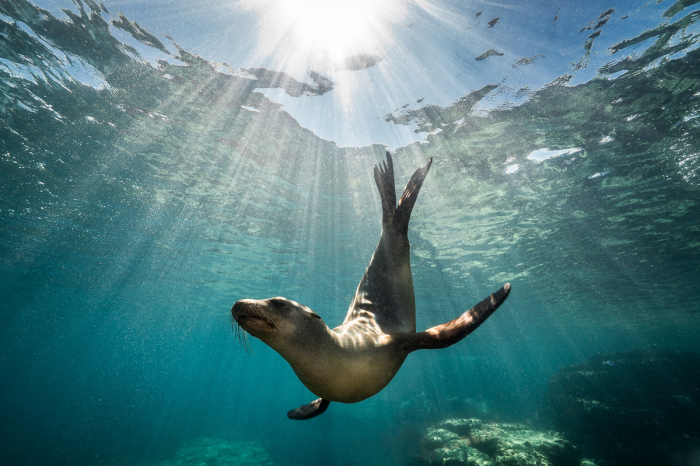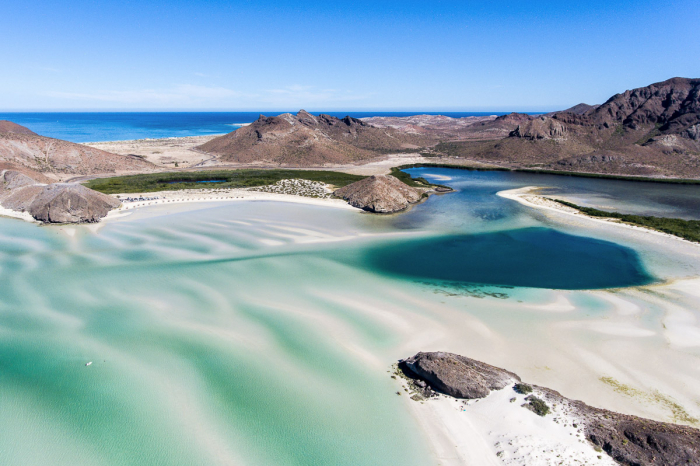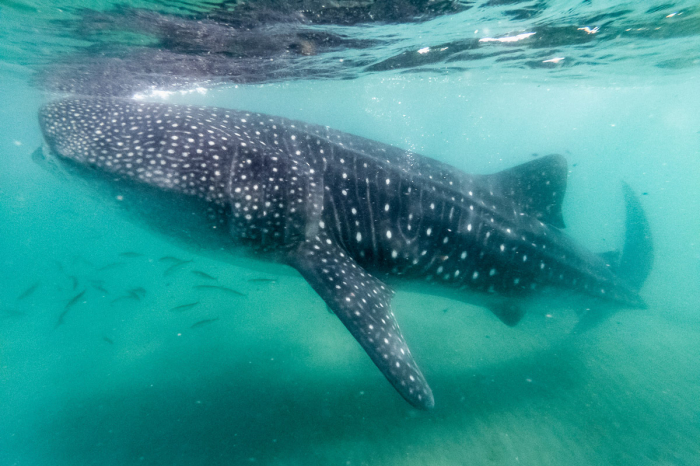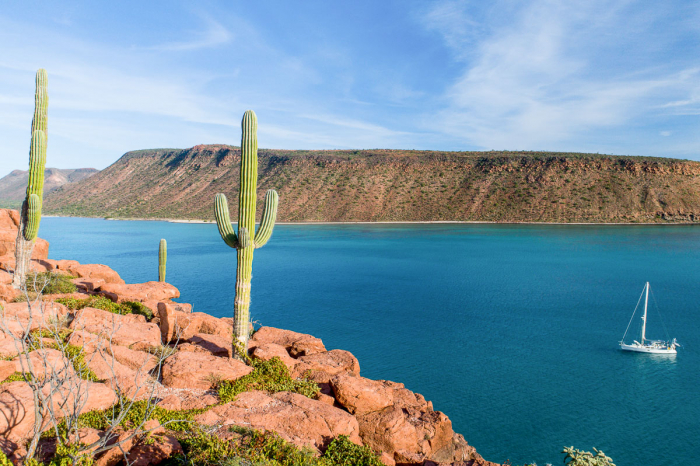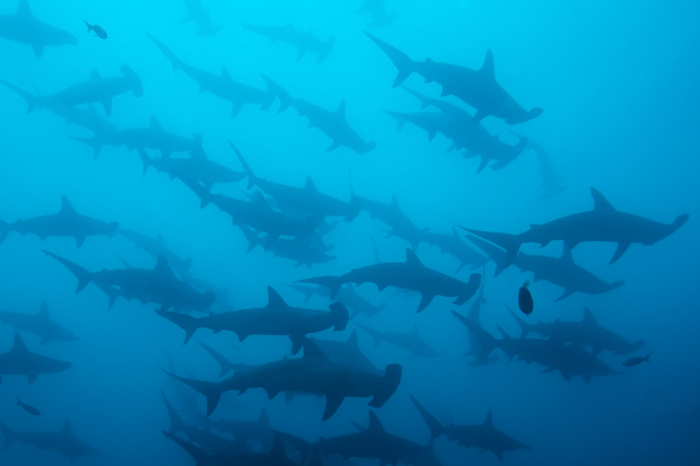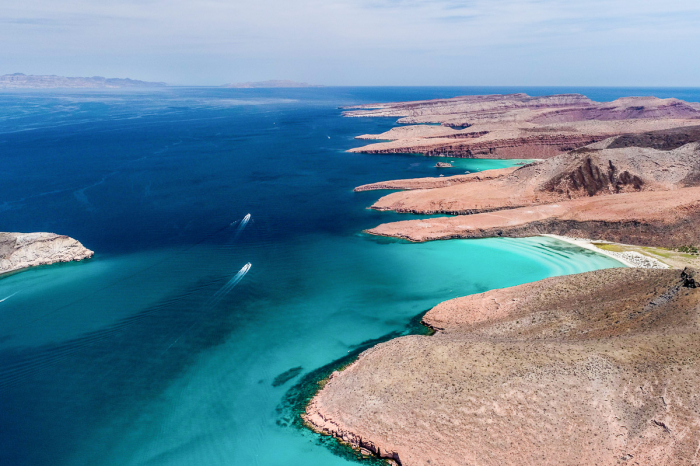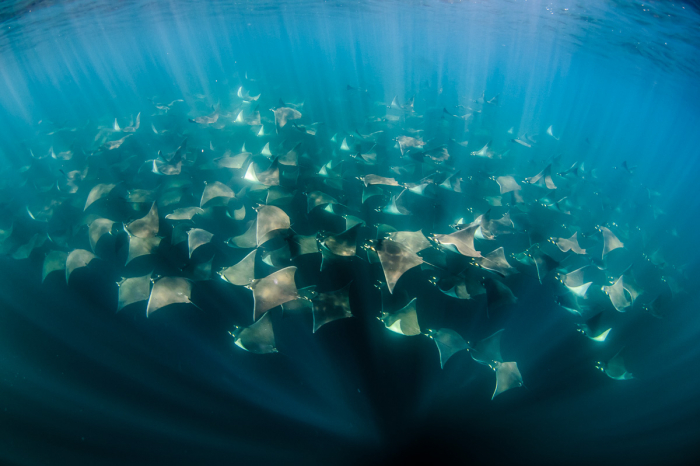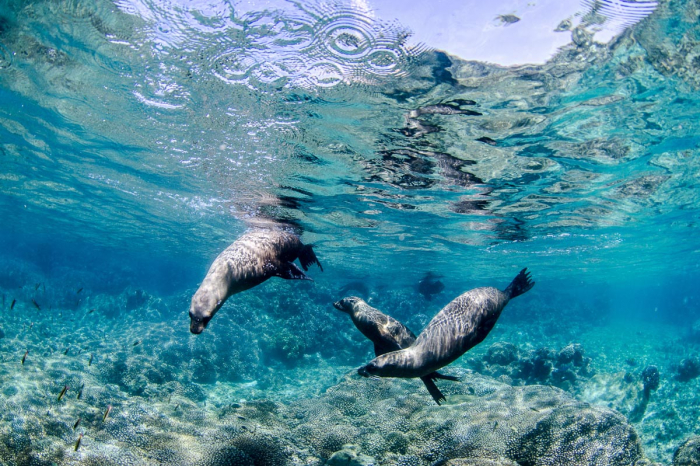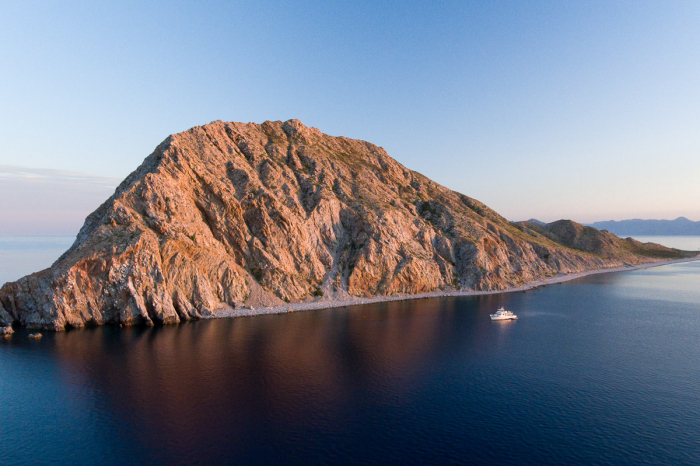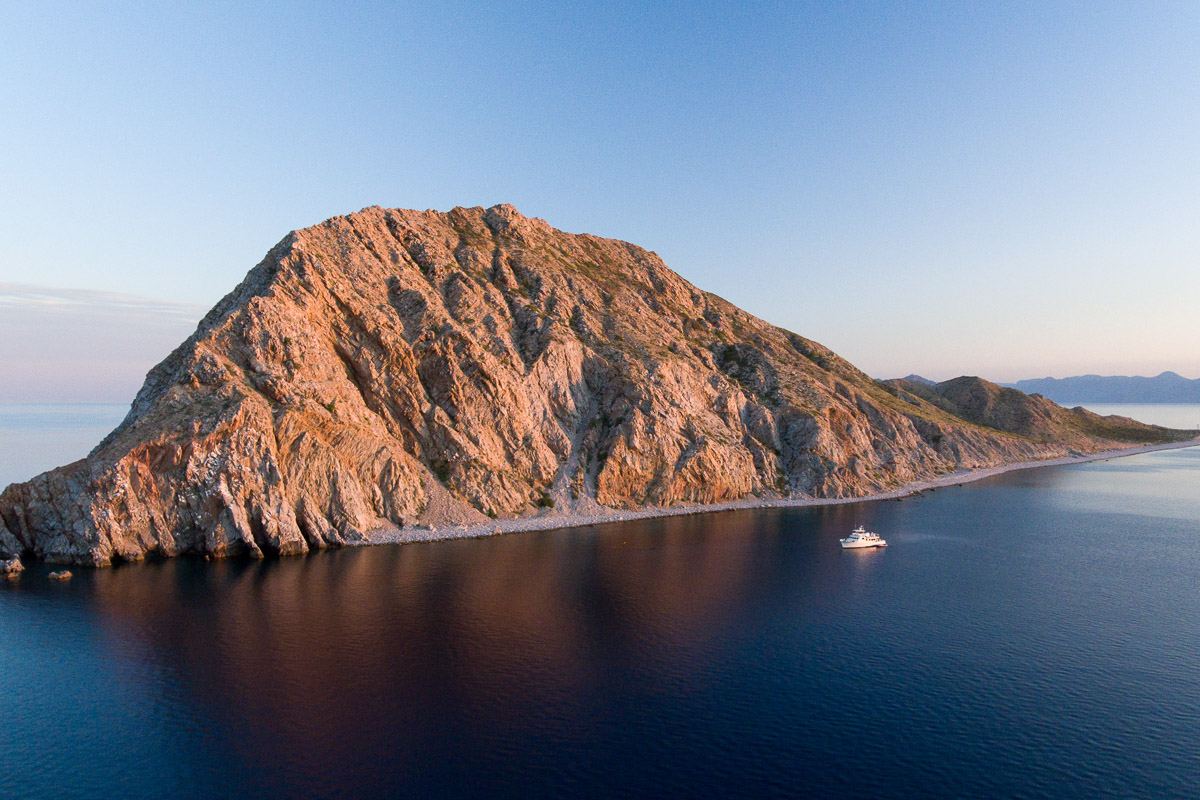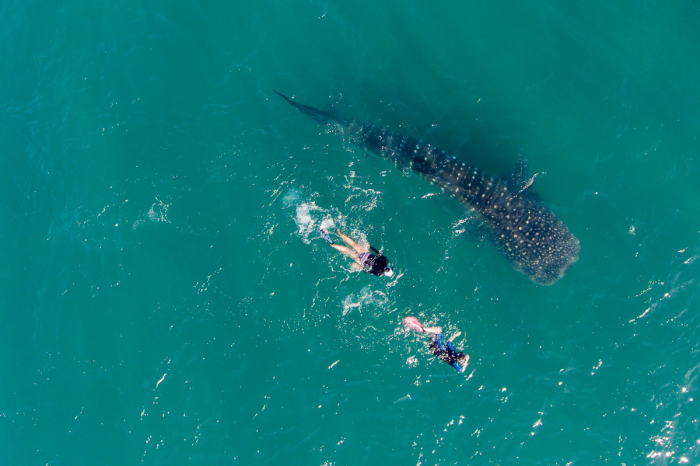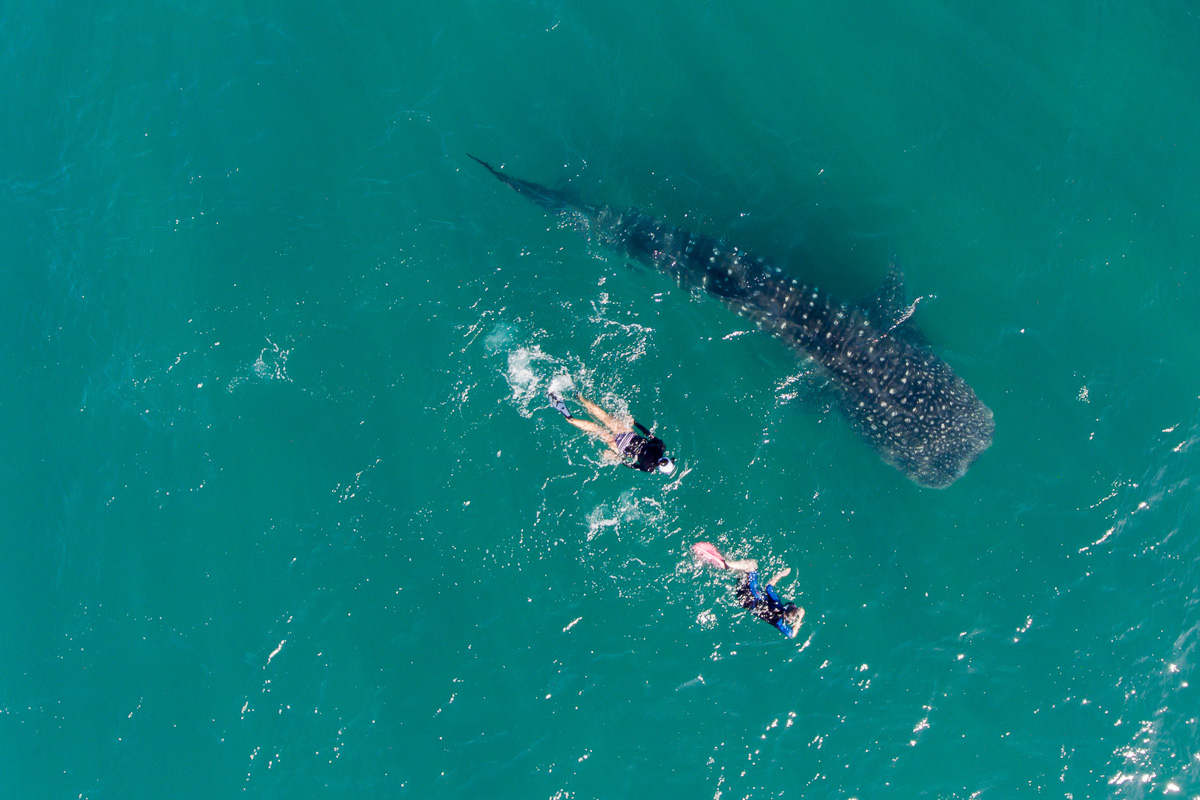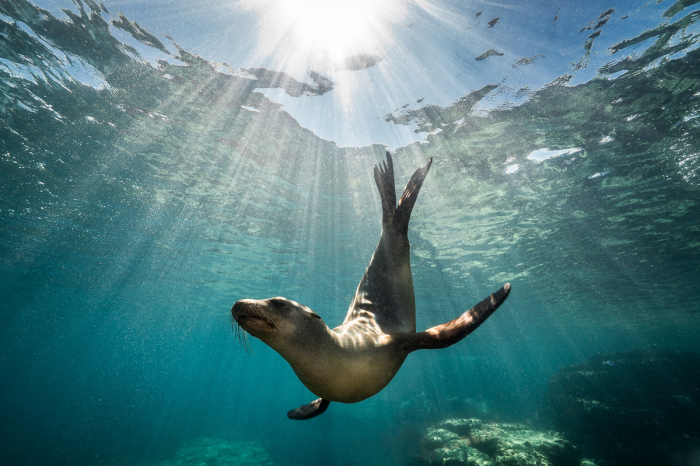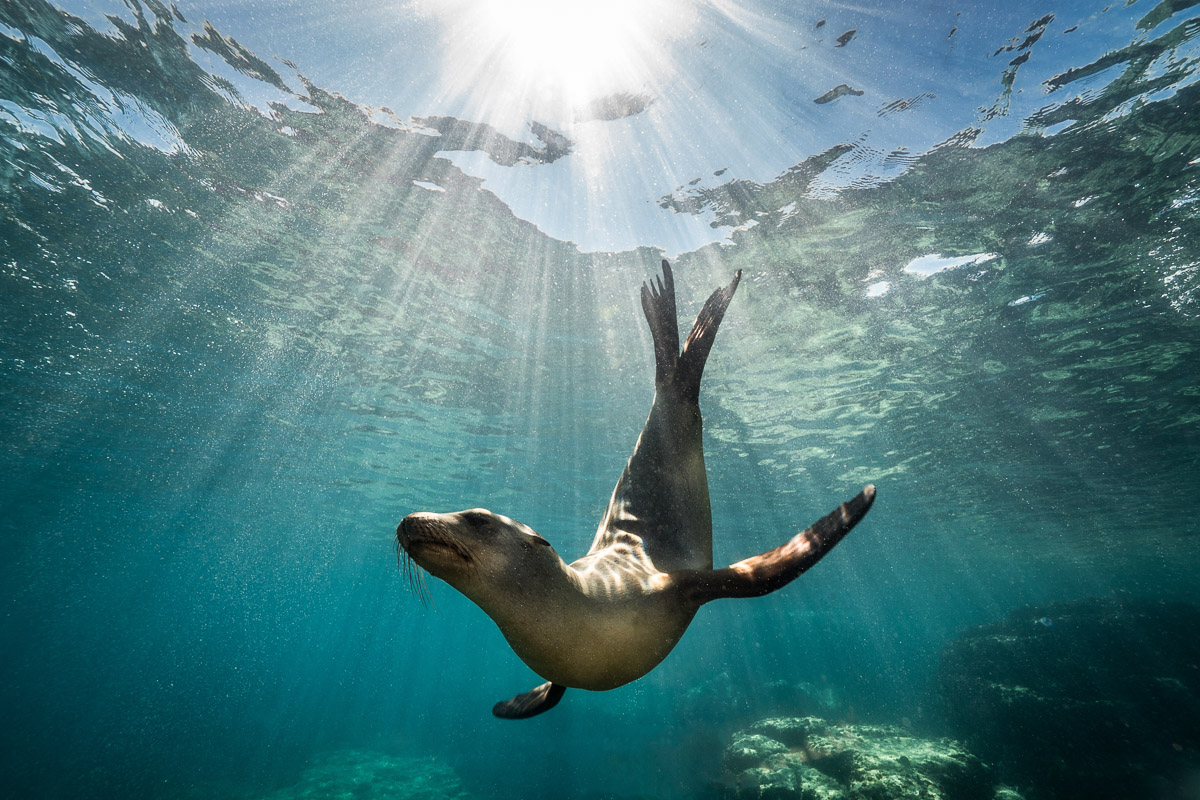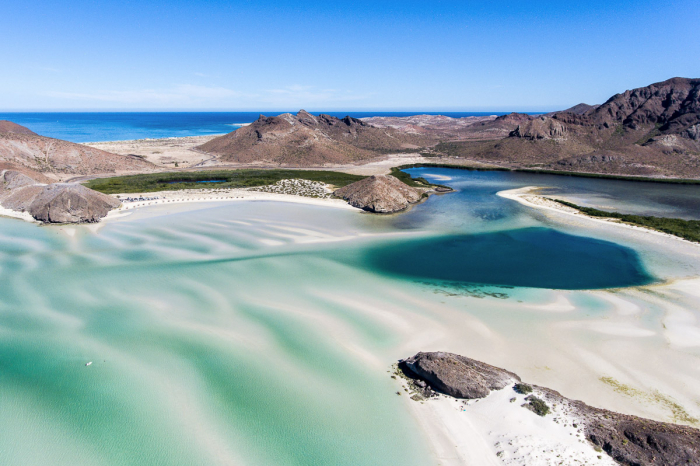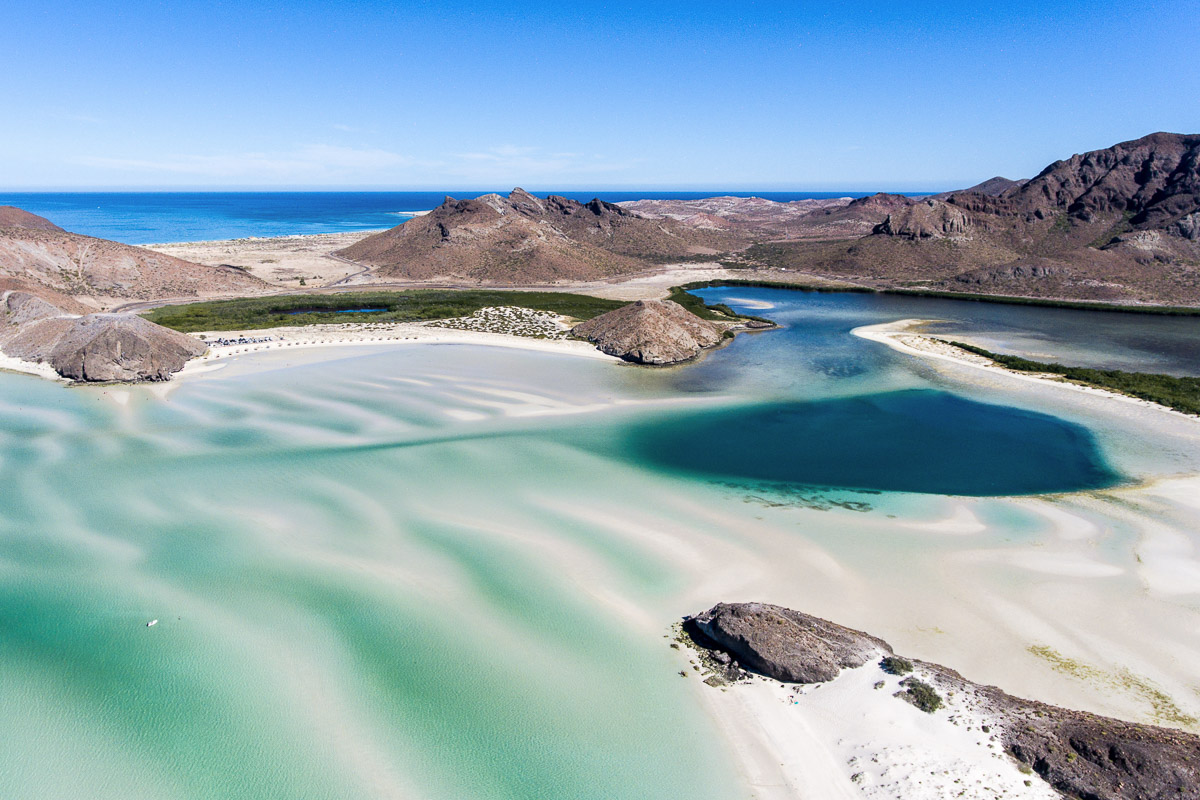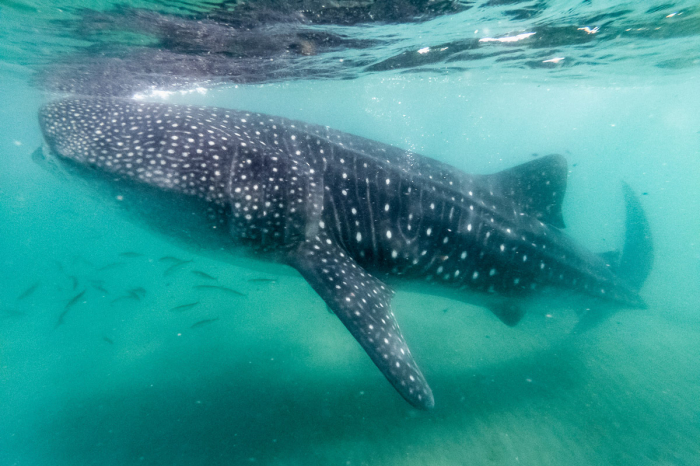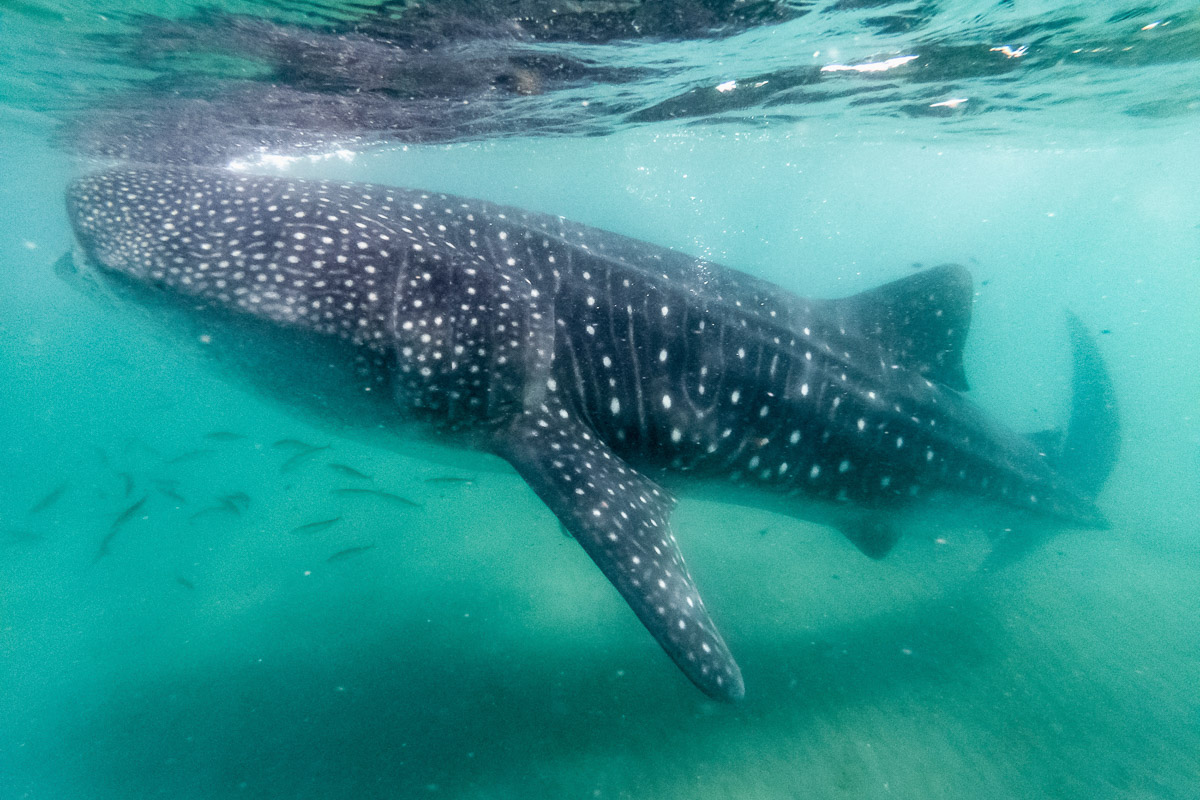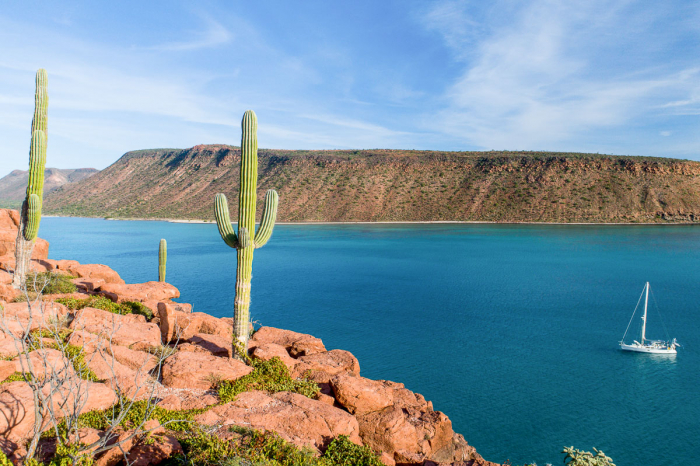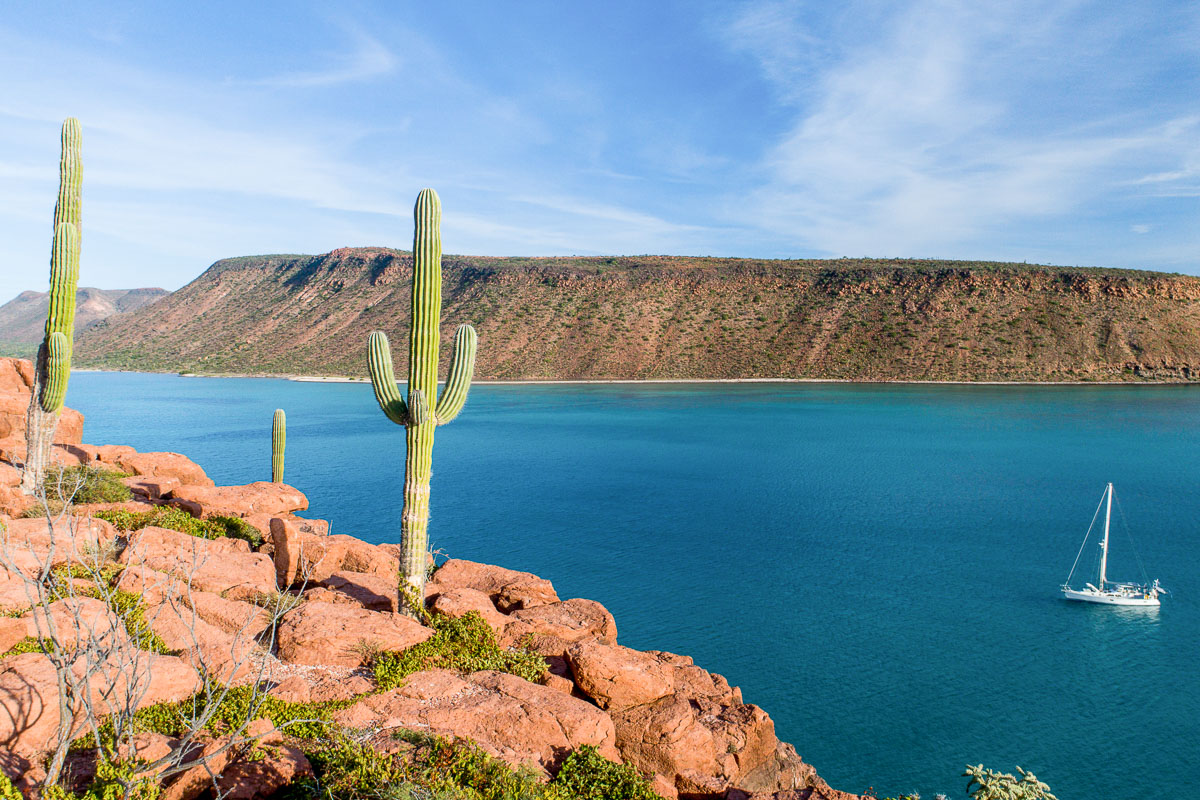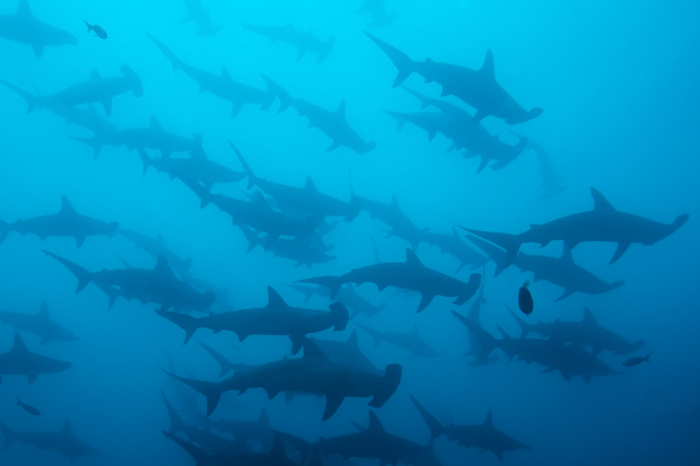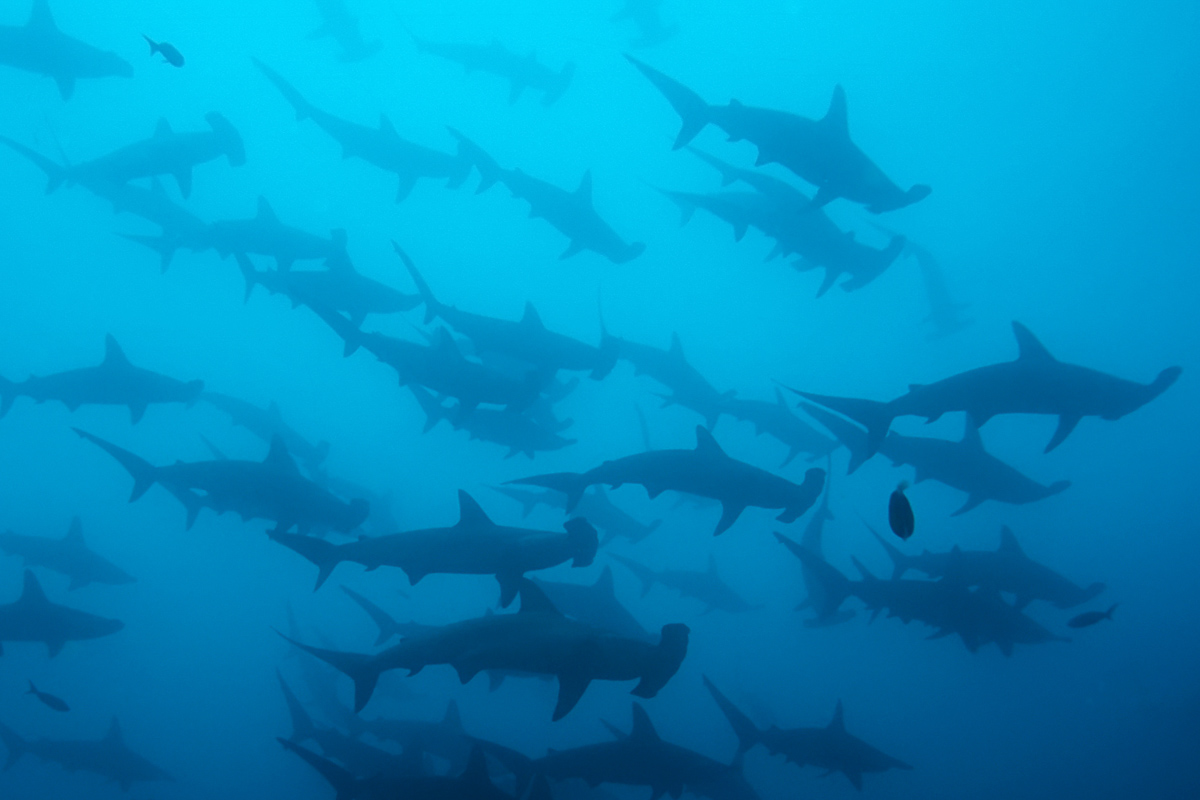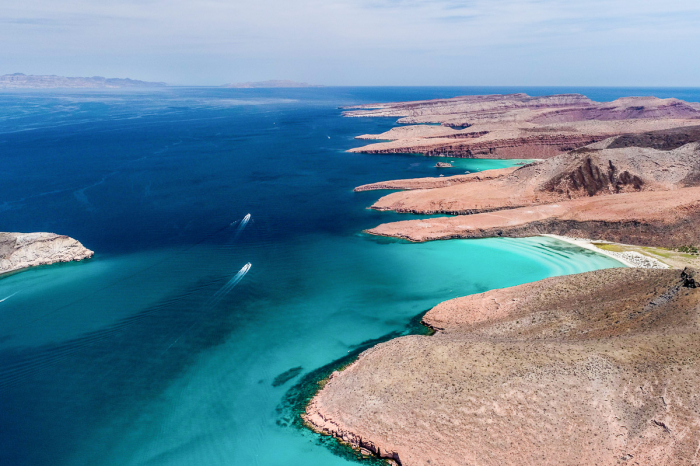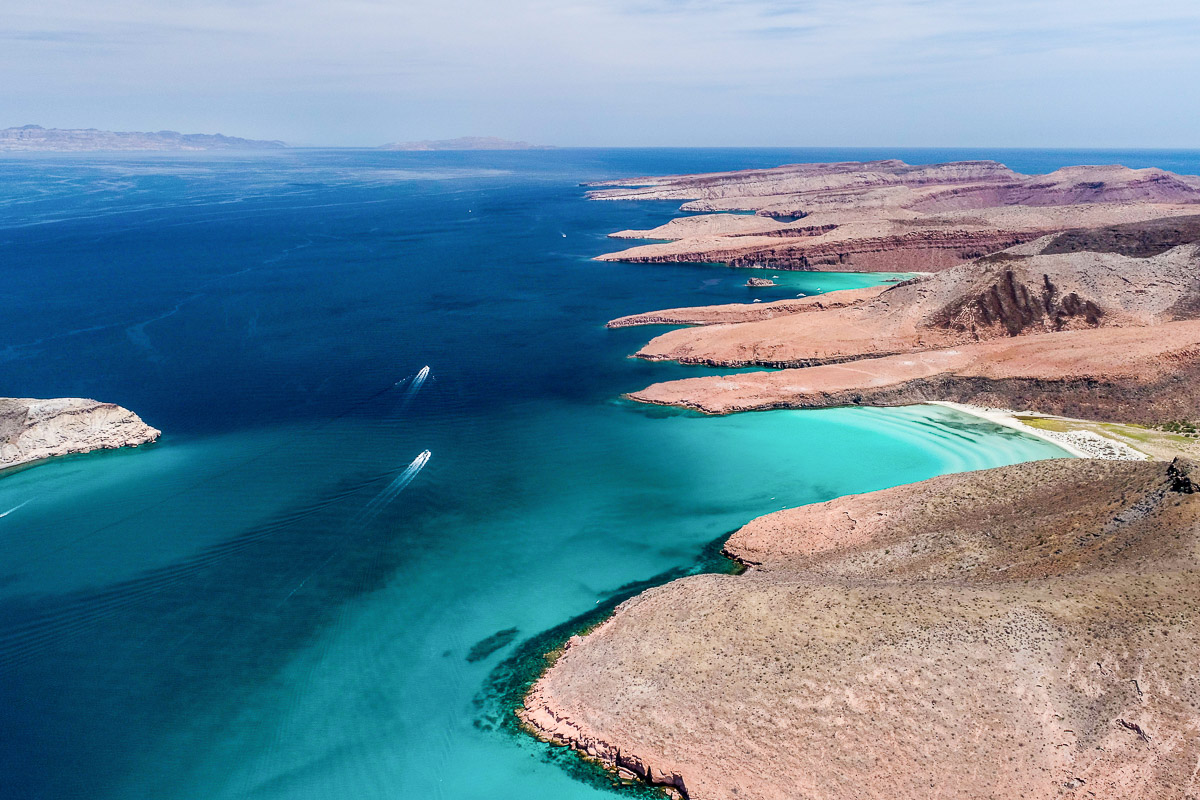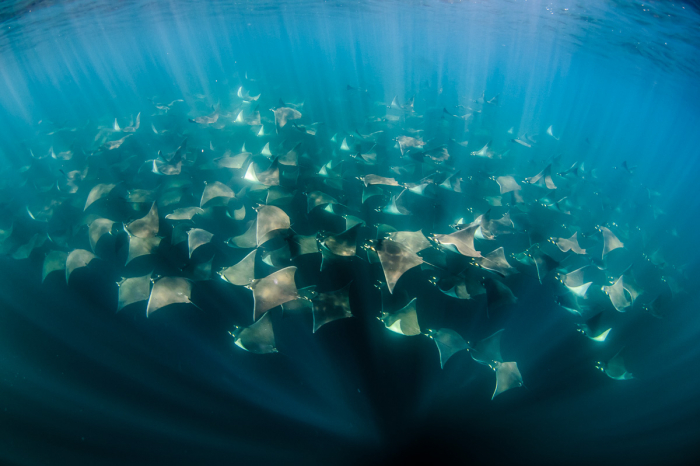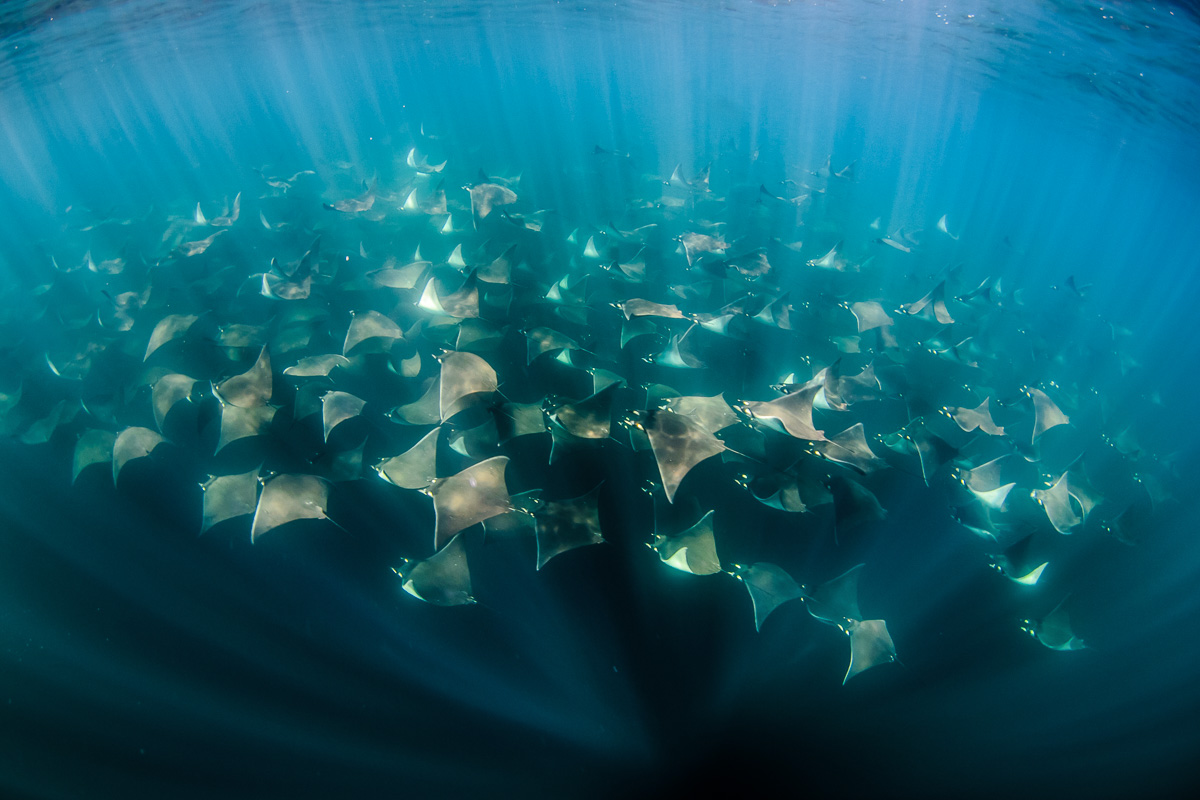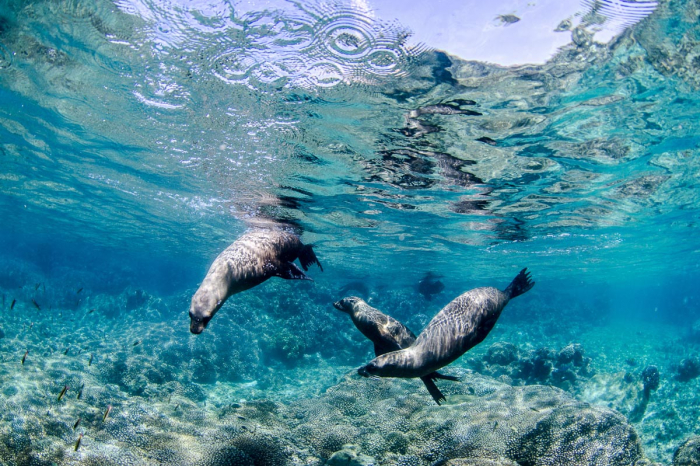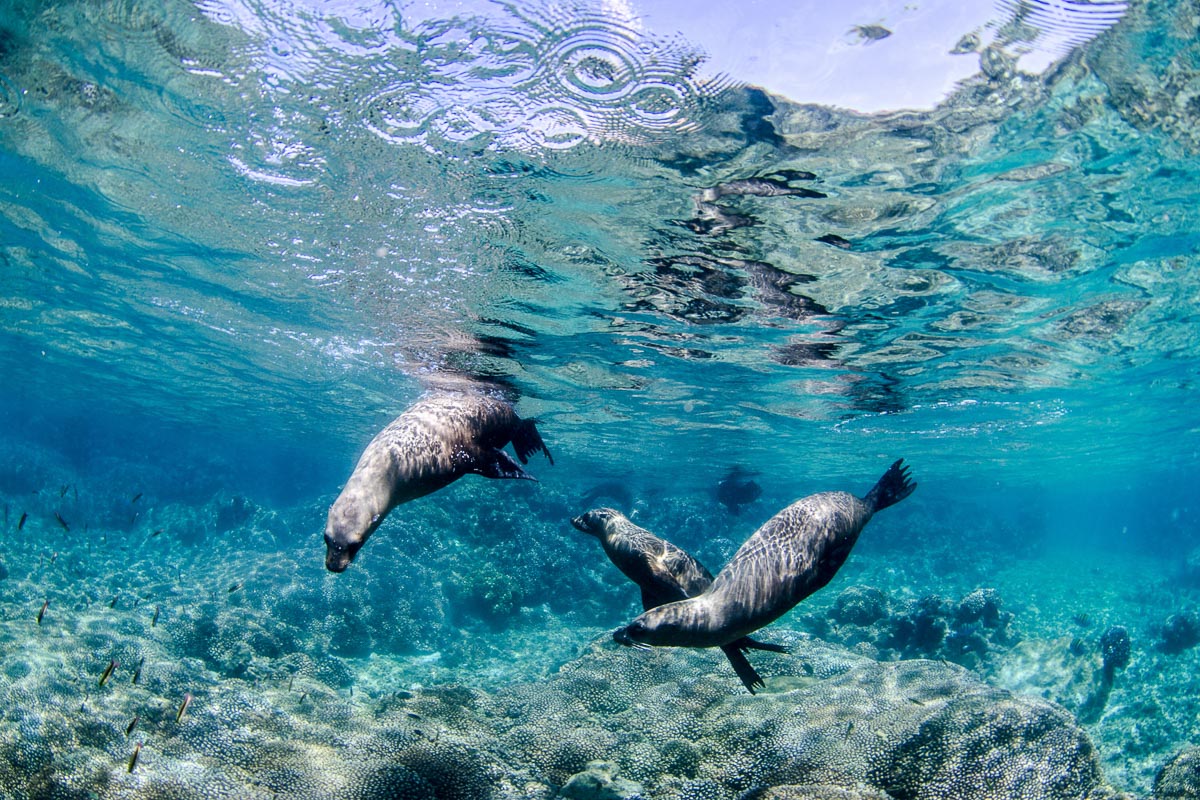 Diving Environment
Type
Reefs, wall and seamount, wreck
Level
Intermediate to advanced and beyond
Top tips

Visit between November and February for nearly-guaranteed snorkelling whale shark encounters.
Don't miss out on the famous La Paz Malecon, home to lovely oceanic art and scenic views.
Plan for long days on the water - many of the best sites are an hour or more from La Paz.
Take a side trip to Balandra, Baja's prettiest beach, and home to the mushroom-shaped rock - El Hongo.
About La Paz
While La Paz has been a popular seaside resort among Mexican national tourists for decades, it hasn't grown on the same scale as Cabo. The city centre still looks much as it did years ago, with maritime museums, historic churches, quaint cafes, and a wide variety of delicious fresh seafood restaurants known locally as "marisquerias".
The Malecon, or seaside promenade, is La Paz's most scenic district. You'll find dining and nightlife, multiple marinas, and all kinds of shopping along this pedestrian and bike-friendly walkway. This is also the city's artistic hub, boasting stunning sculptures of the region's famous wildlife including sharks and whales, as well as the patron saint of Baja California - Jacques Cousteau. The walkway is also home to numerous murals, depicting desert scenes, traditional Mexican art, and more marine wildlife.
While snorkelling and scuba diving are the main attractions in La Paz, there's plenty to see and do above the waterline. Take a day trip to Balandra, one of the region's best beaches, for kayaking, standup paddleboarding, and beachcombing. Trekking, wildlife, and even petroglyph tours are also available in the surrounding desert and sierra - Baja's stunning seaside mountain range.
Getting there
La Paz does have its own small airport, but, you'll most likely fly into San José del Cabo first, the region's international transit hub with flights connecting with the United States and Canada, Western Europe, and Asia. From there, you can easily connect to La Paz via a short domestic flight, public bus, taxi, or private shuttle.
Once you arrive in La Paz, getting around town is easy. Nearly all touristic destinations are within walking distance, and rental bicycles are also readily available. Some resorts and dive centres in La Paz offer private transfers and daily pickups, essential to guests visiting during the hottest months of the year.
Dive centres use small fishing boats, known as "pangas" to reach offshore sites, and trips can take between 40 minutes and two hours depending on wind and waves. Come prepared with sun protection, seasickness tablets, and some extra snacks and drinks.
Where to stay
While La Paz is home to plenty of large-scale resorts, the town itself has retained a classic Mexican seaside ambience. The city centre remains far less developed than the neighbouring "Los Cabos" - Cabo San Lucas and San José del Cabo - yet still offers options for all types of accommodation. You'll find resorts, hotels, and even hostels to suit every budget and personal travel preference - the majority of which are well within walking distance of the main tourist attractions.
If you plan to dive every day during your trip, stay in the city centre close to the main marina. Most dive centres and tour operators have their offices along the Malecon - or seaside promenade. This pedestrian walkway is also where you'll find much of the town's best dining, shopping, and low-key nightlife including sundowner drinks with a view, live music, and more.
Further out of town, you'll find a selection of larger high-end resorts that boast pool complexes, spa centres, and even golf courses. Many resorts and dive centres offer daily transfers, but this could add up to an extra thirty minutes of ride-time to your activities.
La Paz diving seasons and weather
While the La Paz diving season is year-round, conditions in the Sea of Cortez can vary significantly. On land, you can expect a subtropical climate with intensely sunny days and cold, windy nights. Local water temperatures fluctuate between a tropical 29°C between June and November before plunging to a daily average of around 18°C in March. During the coldest parts of the year, the region's famously icy thermoclines shallow up, encouraging algae to bloom and inviting marine life of all kinds up from the depths. So, the reduced visibility and less comfortable conditions underwater are well worth it for visitors hoping to spot bigger marine life.
Peak season
Like the rest of Baja California, the preferred diving season in La Paz runs from December through March. During these months, visibility is at its best. Surface conditions are calm, and some of the region's most impressive migratory animals pass through - including humpback whales, orcas, schooling mobula and cownose rays, and even whale sharks.
Low season
April through July can bring cold thermoclines and murky green conditions, with visibility plummeting to ten metres or less. But, believe it or not, there's still plenty to see in the water, and being the 'low-season', many operators offer deep discounts. 
From June through November, it's storm season in Baja California. These months can bring rougher surface conditions, especially during the boat rides out to Espíritu Santo. But, once you reach the islands, most dive sites are well protected from wind and waves. During these months, the sea lion rookeries around La Paz often close to visitors. This allows the animals time to court and reproduce without the pressure of human interactions. Oceanic mantas and schooling hammerheads are more frequently sighted during these months, at further-flung dive sites like El Bajo and Jacques Cousteau Island.
---