Discover the very best coral reef diving in Indonesia, including Raja Ampat, Komodo, Alor, and more.
With over 17,000 islands spread throughout the Coral Triangle – a region famed for its biodiversity – Indonesia can easily claim some of the world's very best coral reef diving. Thanks to its range of dive sites and incredible geographic expanse, you could dive for months and not see it all. In fact, even the most avid divers barely scratch the surface of this country, with its innumerable islands, straits and seas to explore, all with exceptional reef diving. 
Read on to learn about Indonesia's amazing reef ecosystems and where to dive for the most breathtaking coral reefs.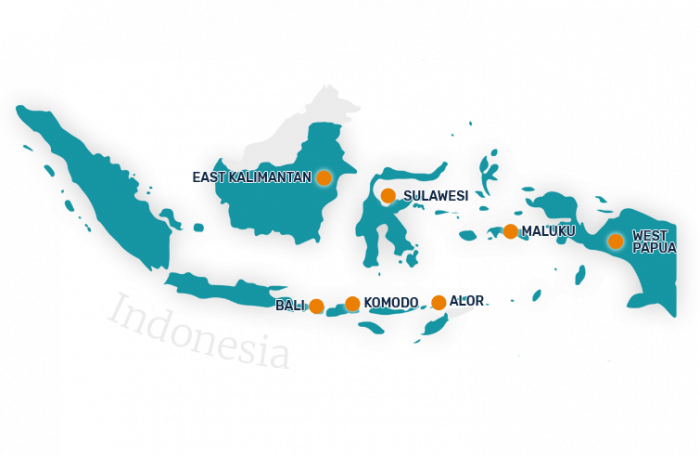 ---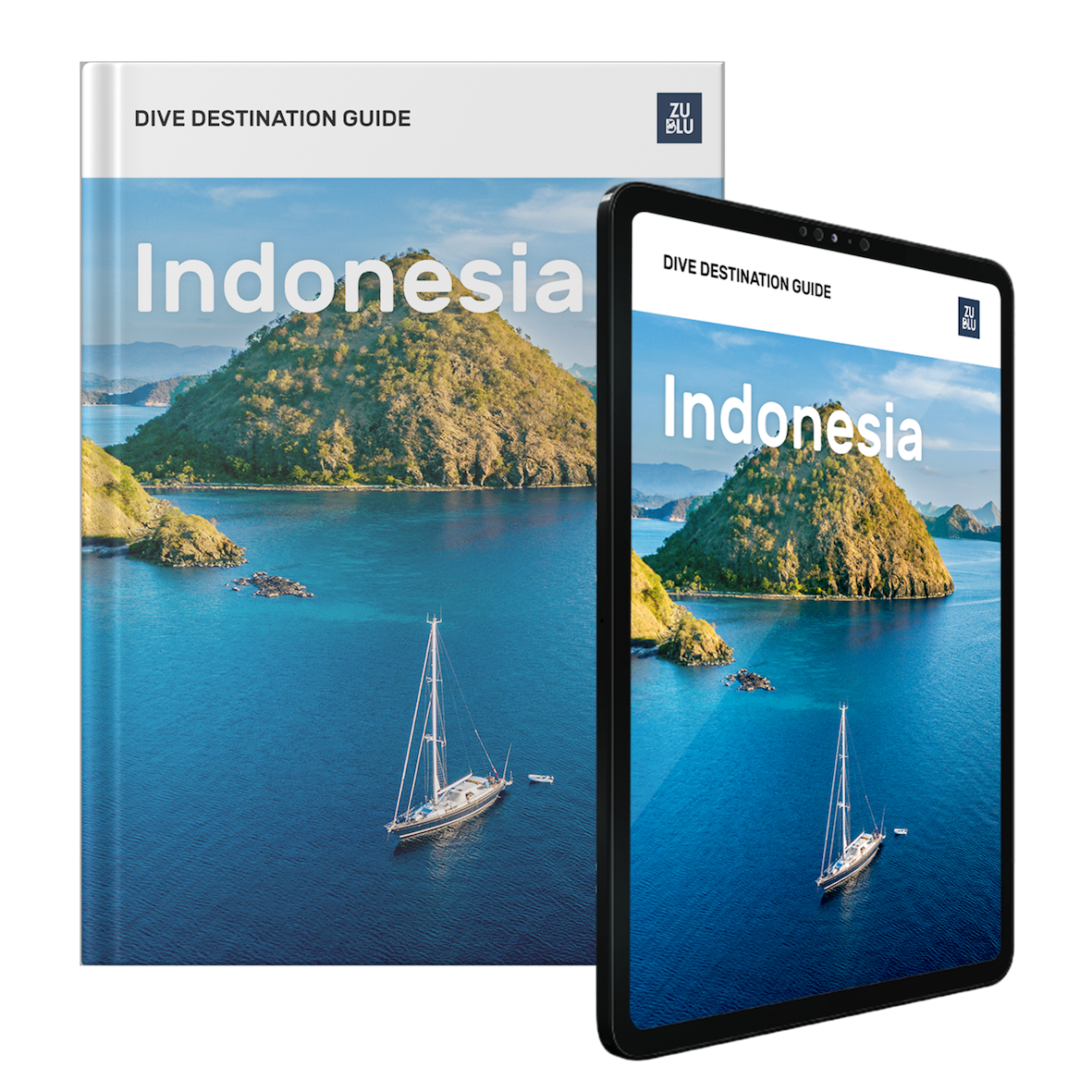 Discover the secrets of Indonesia in this FREE 150+ page scuba dive destination guide. Read online or download today and let us inspire your next diving holiday.
---
What makes Indonesia's reef diving so good
The Coral Triangle is a vast marine area found in the Western Pacific. These waters boast unparalleled eco-diversity with nearly 600 different types of reef-building corals, six of the world's seven marine turtles, and over 2,000 species of reef fish. The epicentre of all that spectacular diversity is found in Indonesia and an incredible 574 coral species call the region home, 72% of the world's total. 

Scientists are still uncertain as to why this area is home to so many coral species – but there are a few key theories. Some researchers think this is where coral reef species originated before dispersing to other parts of the Indo-Pacific region and the rest of the world's oceans. Others believe that the Coral Triangle is so biodiverse because of the overlap or accumulation of species from the Indian and Pacific Oceans brought together by powerful currents.
The fast-moving currents that Indonesia is famous for also provide the perfect environment for large marine species like whale sharks and manta rays and help disperse nutrients and other food sources like plankton – supporting entire ecosystems, from small species like pygmy seahorses to vast shoals of giant trevally. Currents are also a major draw for divers as cruising along coral-encrusted walls makes for a fantastic way to view the underwater world!
Indonesia's reef diving is also made better by the presence of fascinating endemic species found nowhere else on earth and a huge variety of smaller species that have evolved in isolation. The result is a glorious array of specialised behaviours and appearances – with incredible animals like the world's most venomous octopus and a shark that can walk!
Ready to start planning your diving holiday in Indonesia?
Search, compare and book from our selection of Indonesia's top diving resorts
Indonesia's top reef diving destinations
Raja Ampat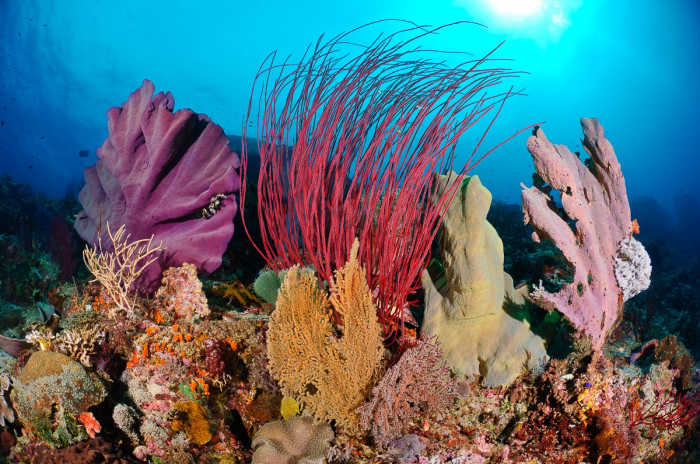 Found deep in the heart of the Coral Triangle, Raja Ampat encompasses over 1,500 individual islands, with four main landmasses – Misool, Salawati, Batanta and Waigeo. While each of these areas is home to distinct diving, Raja Ampat is often thought of as having two main diving areas, north and south. The north is known for powerful nutrient-rich currents, stunning coral gardens, and insane biomass, with some dive sites boasting so many fish that you can hardly see the reef. The south, by contrast, is known for better visibility and some of the planet's most impressive soft corals.
In Raja Ampat's far north, the passageway between the islands of Waigeo and Gam's strong tidal flows create perfect conditions for soft coral gardens that start just beneath the surface. Just south, Mansuar Island and the Dampier Strait are home to powerful currents and exceptional reefs packed with fish, along with several famous manta sites.
Head south to explore Misool, home to some of the world's most dramatic underwater landscapes and a huge marine park twice the size of Singapore. Easily one of Indonesia's most enticing diving areas, Misool's coral gardens are simply without comparison, and the action-packed diving includes encounters with giant oceanic manta rays, numerous shark species, and spectacular reefs draped in colourful sponges, soft corals and sea fans.
---
Banda Sea and Forgotten Islands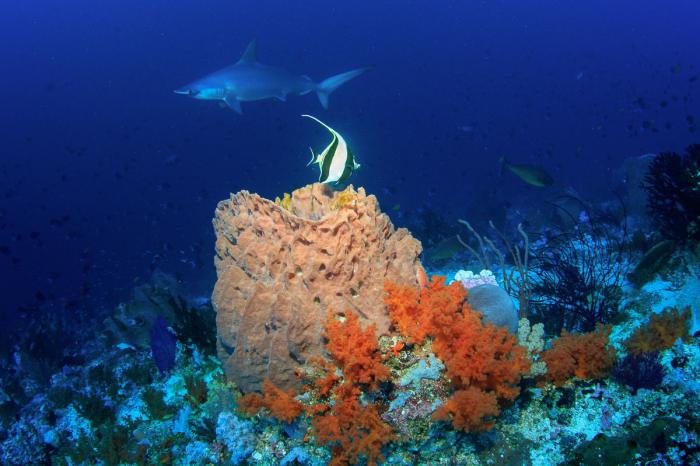 The Banda Sea and its remote islands remain one of the least explored areas of Indonesia, yet this region is also home to some of the country's most stunning reef ecosystems. Prolific coral growth here can be credited to the Banda Sea's isolated geographic location, free from major development, as well as clear, sunlight waters ideal for the growth of hard corals. In the Banda Sea's inner arc of islands, divers will encounter steep drop-offs and sloping reefs carpeted with spectacular hard corals, swaying sea fans, and giant sponges bustling with life. The outer arc's current-swept reefs are better known for their soft coral gardens and big fish action, as well as schooling hammerheads, sea snake aggregations, and migratory whales, dolphins and mobula rays.
In the Banda Sea's southern stretches, the Forgotten Islands boast a variety of marine habitats, with everything from shallow, light-filled coral gardens to dizzying drop-offs and near-vertical walls. The Banda Sea is off-limits to day-trippers, thanks to the secluded nature of the dive sites. But, liveaboard divers will be rewarded for their efforts with some of the planet's most unspoilt reefs and unforgettable encounters with marine life. 
---
Komodo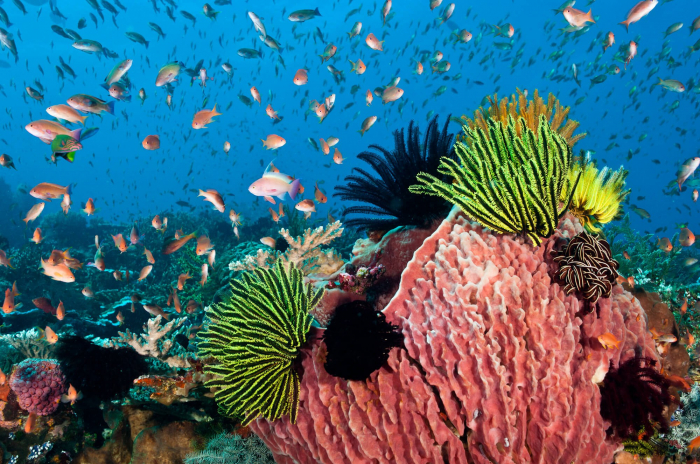 If you think this UNESCO World Heritage site is only good for spotting big species like manta rays, think again. Over 260 coral species and 1,000 types of fish inhabit the reefs around Komodo. The iconic national park is also home to a wide variety of dive sites, ranging from craggy, current-swept reefs and cleaning stations, to fragile coral gardens mobbed by colourful fish.
The park can be divided into two broad areas, north and south. The reefs around North Komodo are famous for more hard coral bommies and tabletops, and tend to have clearer and warmer currents. But, head south and the underwater landscape transforms entirely. South Komodo's colder waters – with powerful currents, massive plankton blooms, and deep upwellings – can't support the same species, so the reefs are mostly made up of soft coral and other filter feeders instead. The species found here are also quite distinct with plenty of unique macro species hidden in the corals. 
Dreaming of a liveaboard dive cruise in Indonesia?
Search, compare and book from our hand-selected boats
Alor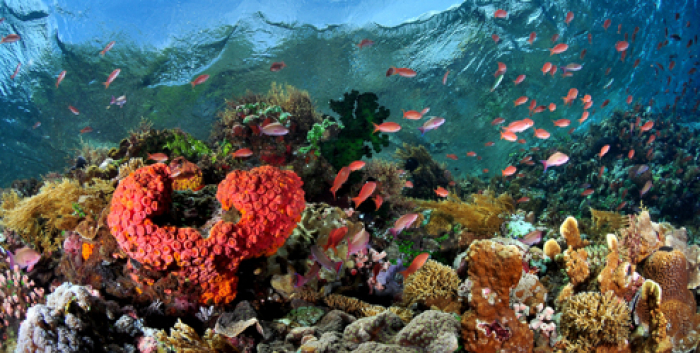 The frontier diving destination of Alor typifies Coral Triangle biodiversity, with hundreds of fascinating fish and coral species to be discovered. Lying just over 1,000 kilometres east of Bali, Alor is part of the Lesser Sunda Islands and forms the northern boundary of the Savu Sea – with some of the most powerful currents presented by the Indonesian Throughflow. This daily influx of nutrient-rich water fuels incredible reef growth, with massive fields of coral and pristine formations, towering pinnacles, and dramatic coral-draped walls. It also keeps water temperatures low, beckoning some of Indonesia's most exciting marine life from the ocean depths.
In addition to absolutely fantastic coral reef diving, Alor is one of the last places in Indonesia where divers can encounter schools of scalloped hammerheads. These schools ride the powerful currents, saving energy as they go with the flow. This epic diving area is also home to a wide variety of macro wildlife, with everything from pygmy seahorses and ghost pipefish to frogfish and nudibranchs taking shelter on the reef. 
---
Triton Bay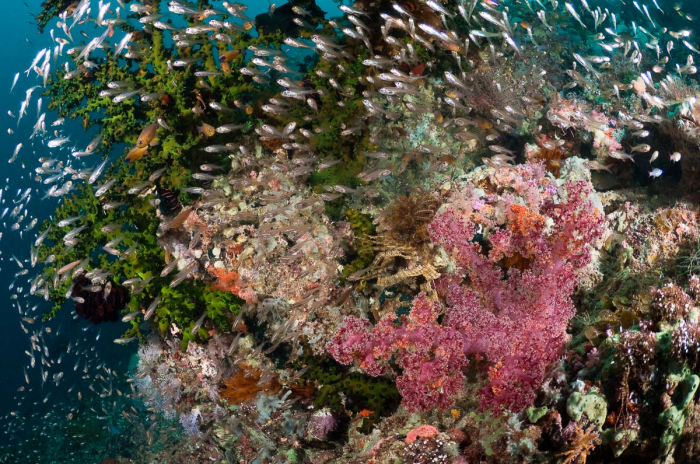 Found in the remote deep south of the Bird's Head Seascape peninsula in West Papua, Triton Bay is one of Indonesia's most far-flung diving destinations and home to one of the country's most fascinating collections of species. The bay's mouth is marked by a chain of islands, while to the north and south lie large estuaries. This combination of features traps nutrient-rich water inside the bay and further isolates Triton Bay from the open sea. For divers, this means lower visibility but more marine life, and a high number of endemic species.
Triton Bay's unique habitat is home to vast gardens of soft coral that look more like underwater forests than reefs. These fascinating formations are found in a full spectrum of shape and colour, bending and swaying gracefully with the current. Myriad macro species call these corals home, with minuscule crabs and shrimp, pygmy seahorses, and nudibranchs on display. Triton Bay is also a haven for exceptional marine life, with wobbegong and walking sharks, large numbers of snapper and grouper, and massive whale sharks that congregate beneath local fishing platforms. 
---
Menjangan Island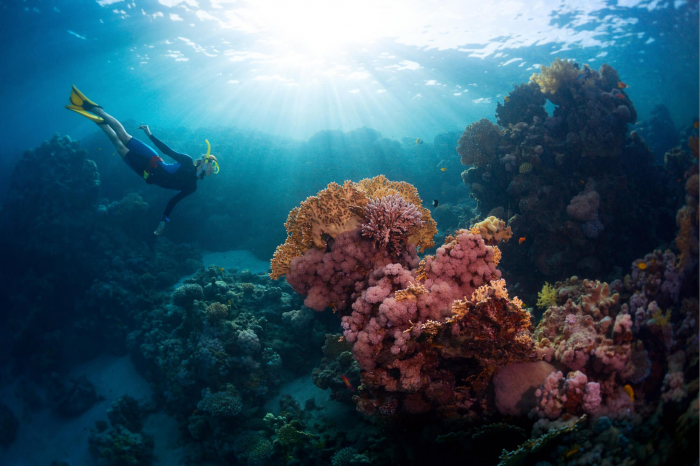 Menjangan is a small island located between Bali and East Java, protected from the powerful currents and upwellings that sweep much of the region. The island also receives very little rainfall and boasts less tourist development than most of the surrounding dive areas. This adds up to fantastic diving conditions, with calm, nearly current-free water and fantastic visibility. So, it's no surprise that some of Bali's best coral gardens are found around Menjangan.
Menjangan's colourful sites offer plenty to see for beginners and advanced divers alike, with corals starting in just a metre of water and extending into the depths. Explore reef flats, walls dotted with caverns and overhangs, and search for sea turtles, reef sharks, and schools of fusiliers and trevally. While it's tempting to enjoy the reef from a distance, taking in the full spectrum of colours, a closer look at individual corals such as sea whips, fans, and sponges will reveal a wealth of macro life. This is also true of the island's broken up wreck, now a hotspot for marine life in all shapes and sizes.
---
Need help planning your perfect Indonesian holiday?
Contact one of our award winning travel experts today

---
---
Join the ZuBlu community to receive the latest insights and unmissable adventures
Don't worry, we'll only send you really good stuff - and we never share your details
---