At the heart of Southeast Asia's Coral Triangle, Raja Ampat has become synonymous with exceptional scuba diving and biodiversity. This world class dive destination is made up of a sprawling archipelago off the northwest tip of the Bird's Head Peninsula, West Papua, surrounded by a network of protected marine areas. But it's not just a paradise for divers. With hundreds of jungle-covered tropical islands, Raja Ampat is also known for its beautiful beaches, ancient rock paintings, and fascinating native species - including rare birds of paradise and unique mammals.

In recent years, Raja Ampat has become one of the planet's hottest diving destinations and visitors can now choose from stylish resorts or breathtaking liveaboard adventures! But which is best for you?
Geography
Raja Ampat covers over 46,000 square kilometres of sea and islands and this vast geographic expanse is a major part of the area's appeal, with hundreds of incredible dive sites to explore and new ones discovered constantly - you could dive here for years and not see it all!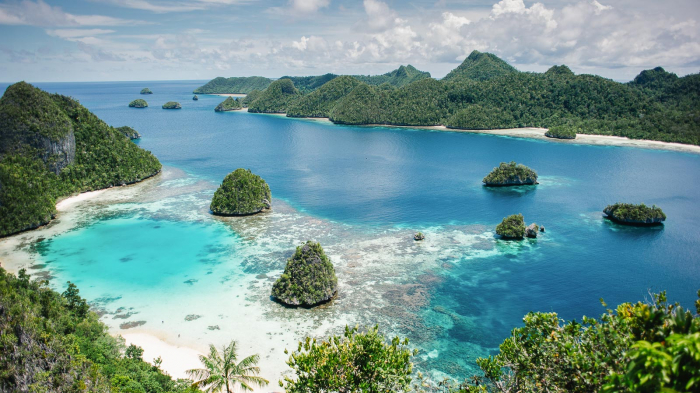 Raja Ampat's dramatic island landscape was formed after plate tectonics lifted earth's crust over the course of millenia, exposing an ancient limestone seabed to erosion by rain. This explains why the region is home to so many impossibly small islands rising up from the turquoise sea! And like much of Indonesia, Raja Ampat's geography has much to do with its currents and tidal shifts. As part of the Indonesian Throughflow, this region connects the Pacific and Indian oceans, acting as a funnel with nutrient-rich water constantly flowing through. For divers, this means unmatched biodiversity and drift dives, as well as plenty of exciting filter-feeder action with animals like mantas, and even whales, migrating through in search of their favourite meal - plankton. 

Despite its size and popularity, Raja Ampat remains largely undeveloped thanks to its challenging geography - with much of the islands looking exactly as they have done so for decades.
Biodiversity
One of the most exciting parts of any Raja Ampat dive trip is a chance to come face to face with the region's legendary wildlife. With everything from giant oceanic manta rays to pint-sized pygmy seahorses found within the park, you never know what rare and exotic animal might swim by.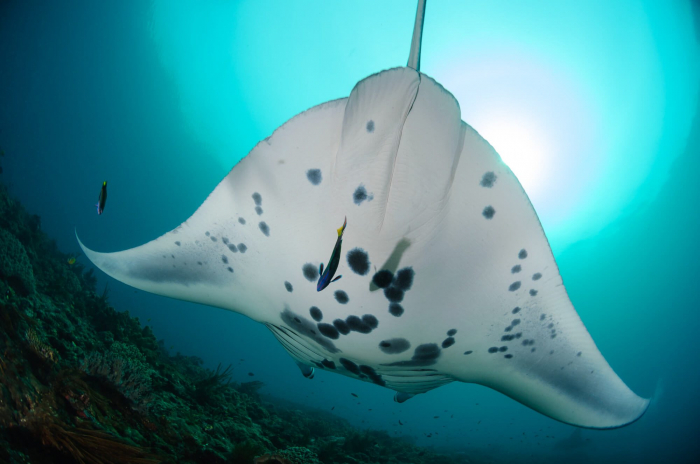 The Raja Ampat Regency covers millions of hectares of land and sea and its marine environments are considered to be the global epicentre of coral reef diversity - boasting about 75 per cent of the planet's known coral species, and more than 1,700 species of reef fish. 
This phenomenon is largely due to the area's warm, shallow water and confluence of powerful nutrient-rich currents that feed the region. Throw in its geographical isolation, and you have the recipe for the richest marine biodiversity in the world, where endangered and rare marine mammals such as dugongs, whales, dolphins, and even leatherback turtles still thrive.
Two parks in one
Raja Ampat's vast area covers a huge range of different habitats, diverse ecosystems and unique wildlife. As a result, there are two distinct parts of Raja Ampat, north and south, and the two couldn't be more different.
So, where is the best diving in Raja Ampat? Well, this all depends on what you want to see, when you want to visit, and whether you're exploring from a resort on land, or embarking on a liveaboard safari.
Northern Raja Ampat
Defined by the islands of Gam and Waigeo to the north, and Batanta to the south, the Dampier Strait plays host to some of Raja Ampat's very best northern diving. This is also the gateway to the region, with easy access from Sorong and relatively quick boat transfers from the mainland.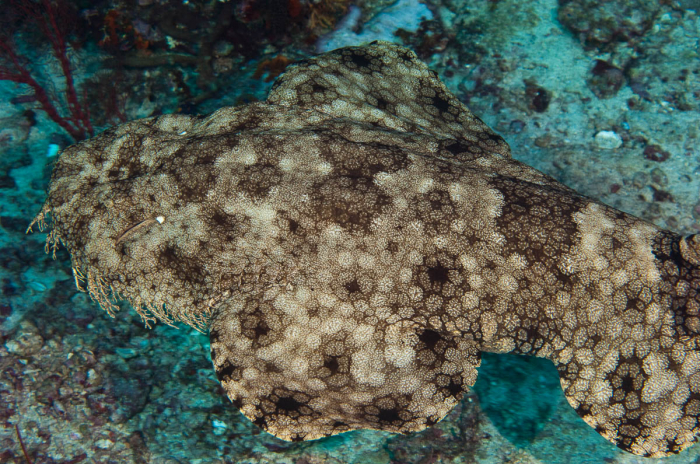 Most of Raja Ampat's day diving is focused on the north, with short boat rides to incredible coral reefs swarming with fish. In fact, one of this area's most notable sites, Cape Kri, holds the record for the highest number of fish species seen on a single dive. This is where you'll find many of the park's most famous dive sites, including Sardine Reef, Blue Magic and Cape Kri, as well as Manta Ridge and Manta Sandy. These northern sites feature fantastic biodiversity, with massive shoals of reef fish and plenty of pelagic action with manta rays and sharks dropping in on lucky dive groups. 
Conditions in the north range from mild to wild. The resorts sit perched over sheltered bays - boasting calm, clear water ideal for beginners. But, some of the diving around northern Raja Ampat can feature challenging conditions, and many Raja Ampat liveaboards require 20 to 30 logged dives and an Advanced Open Water certification to join. 
Southern Raja Ampat
Raja Ampat's southern reefs are more placid and picturesque than the north, though they still pack plenty of powerful drifts. Here, you can expect a different underwater landscape, with pinnacles and ridges carpeted in soft coral, sea fans and sponges - and even up-close encounters with giant oceanic manta rays. You'll normally encounter less challenging conditions than the north, with plenty of sites perfectly suited to intermediate divers.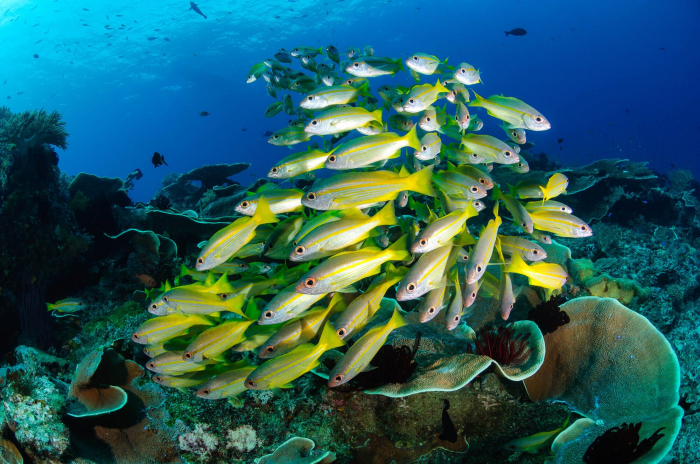 The diving around Misool is especially impressive, with epic sites like Boo Rock, Fiabacet, and Magic Mountain known for non-stop big fish action, and some of Indonesia's most pristine soft coral gardens. Much of the southern area of Raja Ampat is protected as part of the Misool Marine Reserve offering additional conservation efforts to an area twice the size of Singapore! In fact, this area of Raja Ampat has been boasting rising numbers of sharks each year!
Southern Raja Ampat might be harder to get to, but the diving here is absolutely worthwhile. Misool can be especially surprising, with wildlife ranging from kaleidoscopic nudibranchs and pygmy seahorses to oceanic manta rays and rare dugongs - all possible during a single dive trip! And, because the region is home to just a single resort, you'll likely have the most impressive sites all to yourself.
Resort Diving in Raja Ampat
Land-based diving in this giant geographic region is mostly based out of and focused on the north - with the majority of resorts and guesthouses found in and around the Dampier Strait, particularly on the islands of Gam, Waiego, Kri and Batanta. One notable exception is the Misool Eco Resort - Southern Raja Ampat's best option for land based exploration, and one of the park's loveliest and most sustainable choices, as well!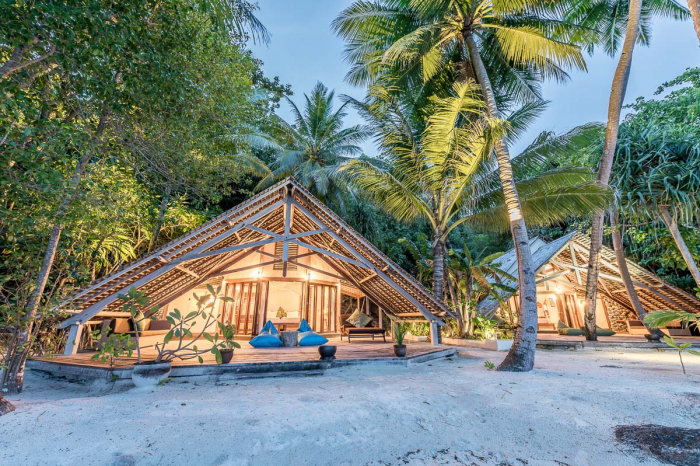 Raja Ampat's northern islands are ideal for shorter stays of around a week, with short boat rides to the region's most incredible dive sites, access to the airport using the ferry between Sorong and Waisai, and laid-back island vibes. You'll find plenty of earth-friendly accommodations, all-inclusive resorts boasting high-end creature comforts, and even a handful of humble guesthouses working alongside local dive centres.
Resort diving in Raja Ampat is ideal for guests who want to relax and enjoy the islands, as well as dive one or two times per day. Mixed groups with snorkellers or non-divers, and guests who are hoping to enjoy Raja Ampat's land-based activities as well - including trekking to spot the rare Wilson's bird of paradise - should also consider choosing a resort.
Liveaboard Diving Adventures
Liveaboards in Raja Ampat offer the distinct advantage of being able to explore multiple locations within this vast region. And, Raja Ampat's best liveaboards have multi-destination itineraries down to a science! You'll likely spend each day diving three or four times in one area, then sail through the night to your next incredible island group. 

This strategy allows dive boats to cover Raja Ampat's large distances, stopping at the most epic sites along their chosen route. It also means guests can visit many islands that would otherwise be difficult to access - perfect for hiking in virgin rainforests, trekking to spot rare endemic birds, and snorkelling on some of Indonesia's most perfectly preserved reefs. You'll also have the chance to follow the best conditions in search of exciting marine species, or head to known spots where seasonal gatherings take place. Marine research and citizen science trips are available as well, allowing guests to get hands-on, working alongside scientists to conduct population surveys and identify specific individuals.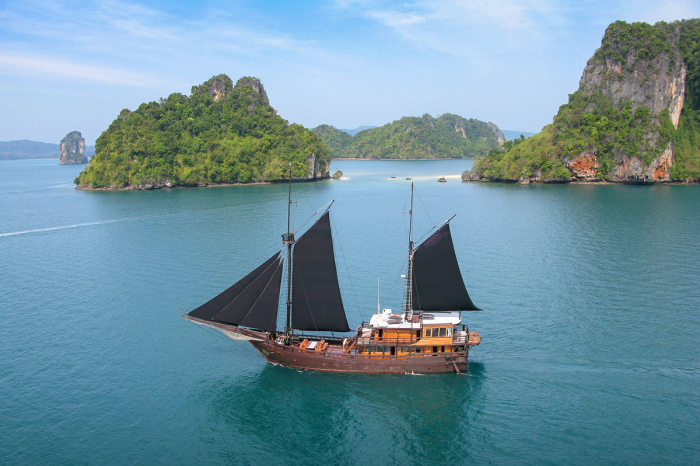 So if you're hoping to explore Raja Ampat, you're in luck. This is one of the planet's most popular destinations for extended resort stays and expedition-style liveaboard itineraries - with many trips spending ten or more exhilarating days on the water! For the ultimate adventure, consider joining a seasonal transition or "crossing" expedition. These typically last over 20 days, exploring large portions of Raja Ampat, as well as the remote Banda Sea to the south. 
Spoiled for Choice
If you're planning to book a Raja Ampat diving holiday, get ready for a fantastic selection of resorts and liveaboards catering to every diver - and non-divers! This region boasts options suited to every spending preference and personal style. 
Backpackers and budget travellers can choose from several affordable boats with shared dorm rooms and family-style meals, or quaint and quiet island guesthouses - perfect for outgoing and intrepid visitors. On the opposite end of the spectrum, you'll find luxurious boutique resorts and perfectly appointed yachts with top of the line facilities. These experiences might include over the top extras like fine dining, Jacuzzi tubs, and spa services - and all the comforts of a five-star hotel.
Best of all, divers can have Raja Ampat's most stunning sites all to themselves onboard a private liveaboard charter. These intimate adventures allow you and your guests to customise each day's diving activities, and schedule outings to avoid other groups entirely. Perfect for families travelling with children, you can ensure that even the youngest explorers in your group enjoy the trip of a lifetime!
---
---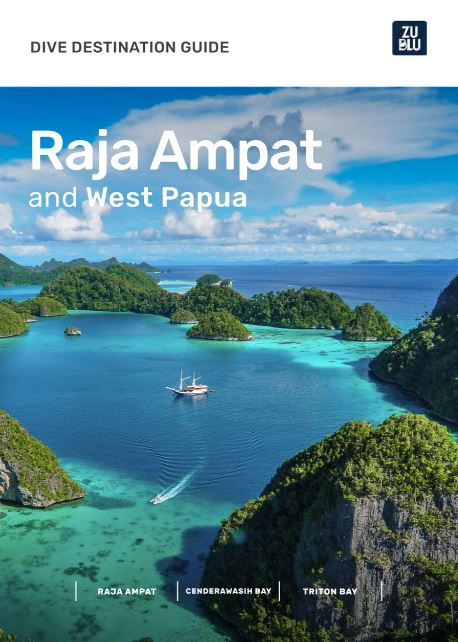 Discover the best places to dive in Raja Ampat, Triton Bay and Cenderawasih Bay in this free guide to West Papua's diving.
---
---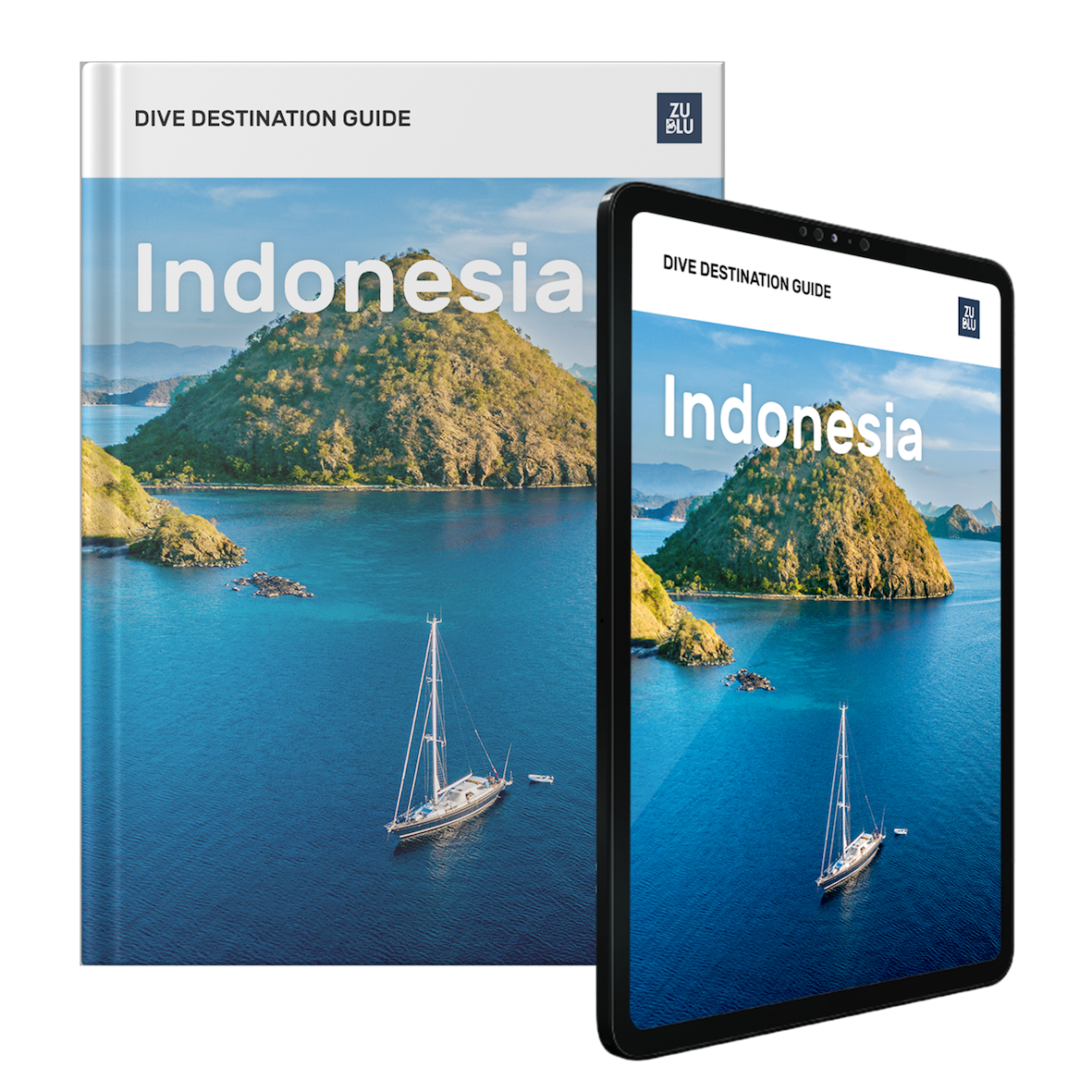 Discover the secrets of Indonesia in this FREE 150+ page scuba dive destination guide. Read online or download today and let us inspire your next diving holiday.
---