Raja Ampat is one of the planet's hottest diving destinations and divers now have a wide choice of stylish dive resorts and exceptional liveaboard to choose from. But is it better to dive Raja Ampat from a resort or a liveaboard?
There's rarely a right way when it comes to scuba diving holidays but there are a few pros and cons to diving Raja Ampat from either a resort or liveaboard that are worth taking into consideration before booking your dive holiday.
Should you dive Raja Ampat from a liveaboard or resort?
Planning a trip to Raja Ampat but can't choose between a resort or liveaboard? Keep reading to learn more of the biggest benefits and drawbacks of each option.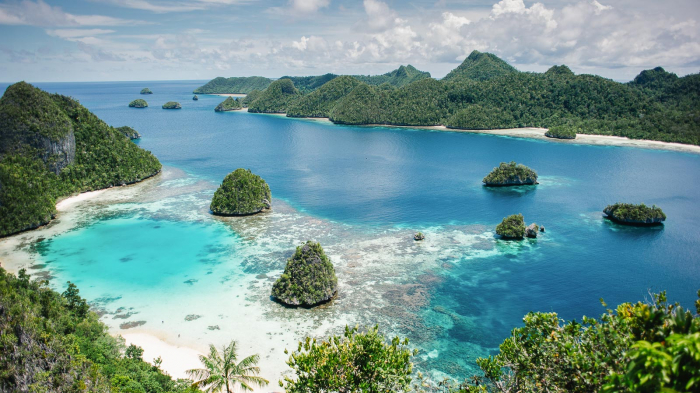 Pros and cons of resort diving in Raja Ampat
Raja Ampat's dive resorts are perfect for a secluded vacation
Despite its size and popularity, Raja Ampat remains largely undeveloped thanks to its challenging geography – with many of the islands looking exactly as they have done for decades. Having said that, several of these rugged, jungle-covered islands are now home to secluded dive resorts. Complete with beautiful beaches, blissful tropical gardens, and a few romantic features such as overwater bungalows, these resorts are perfect for divers looking to carve out their own slice of paradise in Raja Ampat.
Geographical restrictions to resort diving in Raja Ampat
Raja Ampat's resort diving is mostly concentrated in the north – with the vast majority of resorts and guesthouses found in and around the Dampier Strait, particularly on the islands of Gam, Waiego, Kri and Batanta. While each resort offers access to a number of unique dive sites, these locations ensure short boat rides to Raja Ampat's most iconic underwater experience in the Dampier Strait.
One notable exception is the Misool Eco Resort. This is the only dive resort located in the south of Raja Ampat, and is one of the area's most beautiful and sustainable choices, as well!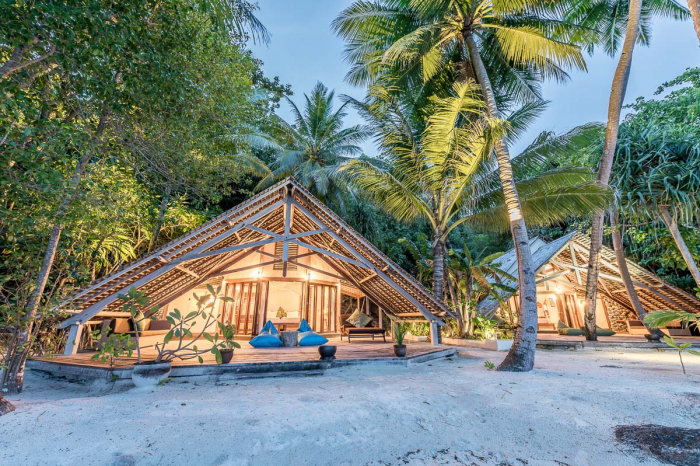 So is a dive resort in Raja Ampat right for you?
Resort diving in Raja Ampat is ideal for guests who want to relax and enjoy the islands, as well as dive one or two times per day. A resort stay might also be the best bet for divers travelling with snorkelers or non-divers, as well as for guests who are hoping to immerse themselves in Raja Ampat's land-based activities as well – such as spotting the endemic Birds of Paradise.
If a land-based dive getaway in Raja Ampat sounds right for you, you'll find plenty of earth-friendly accommodations, all-inclusive resorts boasting high-end creature comforts, and even a handful of humble guesthouses working alongside local dive centres. Overall, Raja Ampat's northern islands are better-suited to shorter stays of around a week, thanks to easy access to the airport using scheduled resort transfers or the daily ferry between Sorong and Waisai. Transfers to Misool Eco Resort are longer in comparison. For more information on resort transfers in Raja Ampat, check out our advice on getting to remote dive destinations in Indonesia.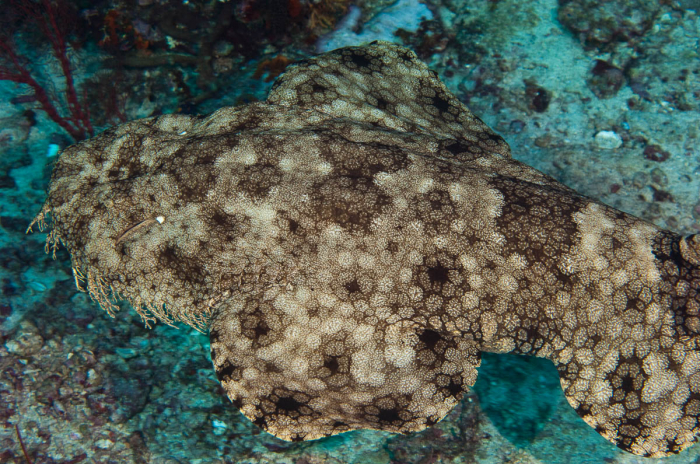 Pros and cons of liveaboard diving in Raja Ampat
Liveaboards dive more of Raja Ampat in a single trip
Liveaboards in Raja Ampat offer the distinct advantage of being able to explore a range of island groups within this vast region, making them the ideal option for seeing as much of Raja Ampat as possible in a single trip. In fact, Raja Ampat's top liveaboards have multi-destination itineraries down to an exact science, often featuring 'Best of…' itineraries, designed to deliver the ultimate overall experience.
Covering large distances overnight and during surface intervals, these itineraries incorporate more diving at more dive sites than would ever be possible from a resort. You'll likely spend each day diving three or four times in one area, then sail through the night to the next incredible island group. This strategy allows dive boats to cover Raja Ampat's large distances, stopping at the best dive sites along their chosen route. It also means guests can visit many islands that would otherwise be difficult to access – perfect for hiking in virgin rainforests, trekking to spot rare endemic birds, and snorkelling on some of Indonesia's most perfectly preserved reefs.
Liveaboards can combine diving in north and south Raja Ampat
Raja Ampat's vast area covers a huge range of different habitats, diverse ecosystems and unique wildlife. As a result, the region is often thought of in two distinct parts – north and south. And the two couldn't be more different. Unlike resorts, liveaboards enable divers to combine these two contrasting regions, providing two 'parks' for the price of one.
Raja Ampat liveaboards are free to follow conditions and wildlife
You'll also have the chance to follow the best conditions in search of exciting marine species, or head to known spots where seasonal gatherings take place. Marine research and citizen science trips are also offered, allowing guests to get hands-on, working alongside scientists to conduct population surveys and identify specific individuals.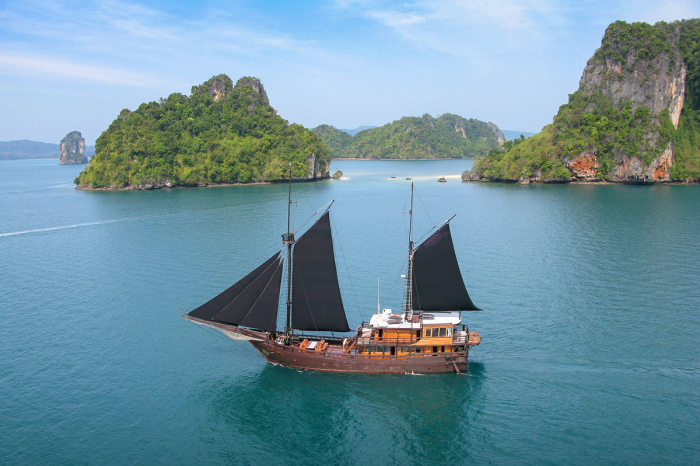 So is a liveaboard trip in Raja Ampat right for you?
Liveaboards are typically better suited to dedicated divers who want to eat, sleep, dive, and repeat, and they allow visitors to explore as many of Raja Ampat's marine habitats as possible in one trip. To keep trips running smoothly for all guests on board, liveaboards will often impose a minimum level of scuba experience – unless, of course, the trip also welcomes snorkelers. This requirement can vary greatly depending on the itinerary, ranging from Open Water with five logged dives, to Advanced Open Water with at least 50 dives under their belt.
It may sound obvious, but it's also important to remember that you'll be living on a boat, so if you struggle with sea sickness, a liveaboard might not be for you. And, while Indonesia's waters are usually calm, the traditionally-designed phinisis typically have none of the sophisticated stabilisation features that modern yachts have.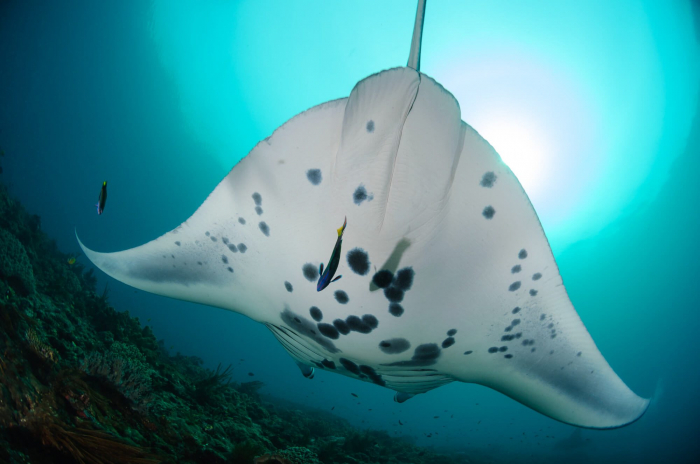 Raja Ampat's huge choice of dive resorts and liveaboards
Thankfully, if you're planning to book a Raja Ampat diving holiday, you have a fantastic selection of accommodation to choose from, including options suited to every budget and personal style. In fact, it can seem difficult to choose, so we've selected and reviewed the best liveaboards in Raja Ampat and Raja Ampat's top dive resorts.
Backpackers and budget travellers can choose from several affordable Raja Ampat liveaboards with shared dorm rooms and family-style meals, or quaint and quiet island guesthouses that are perfect for outgoing and intrepid visitors. On the opposite end of the spectrum, you'll find luxurious boutique resorts and perfectly appointed yachts with top of the line facilities. These experiences include all the comforts of a five-star hotel, including indulgent extras like fine dining, Jacuzzi tubs, and spa services.
Best of all, divers can have the most stunning sites all to themselves on board a private Raja Ampat liveaboard charter. These intimate adventures allow you and your guests to customise each day's diving activities, and schedule outings to avoid other groups entirely. Perfect for families travelling with children, you can ensure that even the youngest explorers in your group enjoy the trip of a lifetime!
---
---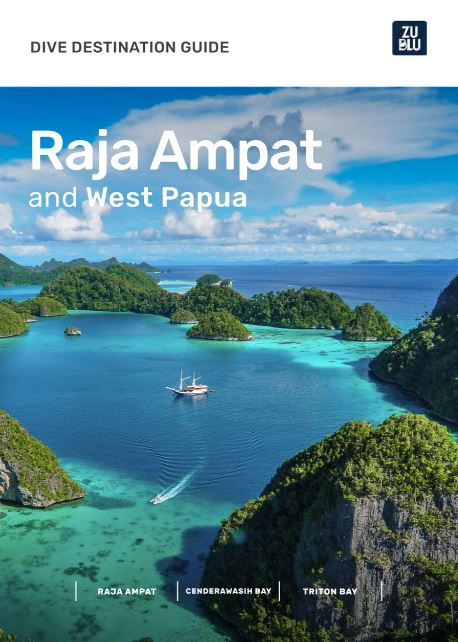 Discover the best places to dive in Raja Ampat, Triton Bay and Cenderawasih Bay in this free guide to West Papua's diving.
---
---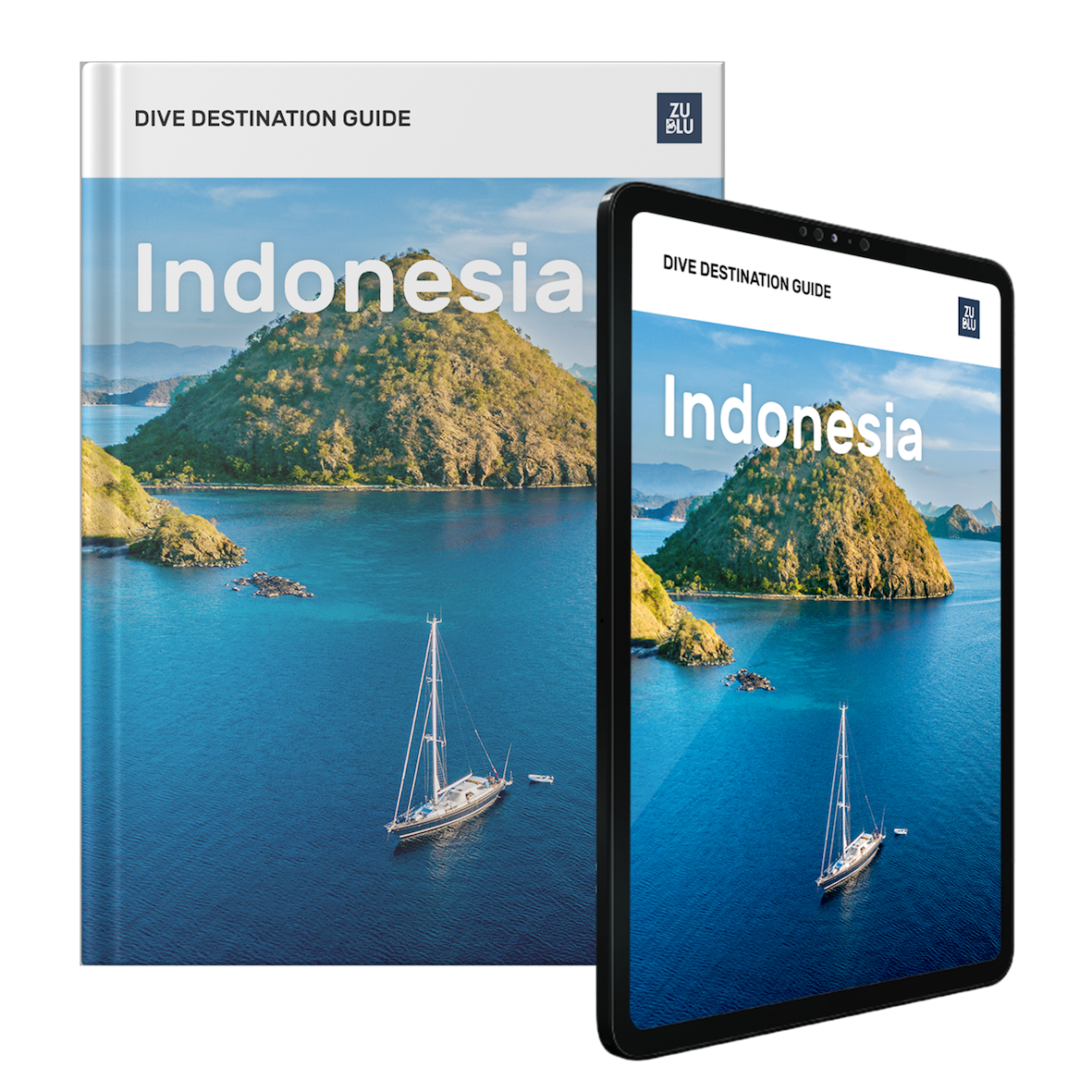 Discover the secrets of Indonesia in this FREE 150+ page scuba dive destination guide. Read online or download today and let us inspire your next diving holiday.
---