Many experienced divers get hooked on experiences like searching for muck species, exploring shipwrecks, or encounters with marine megafauna. But, if you think back to your first dives, you were probably captivated by tropical coral reefs. These complex ecosystems are some of the most biodiverse on the planet, offering shelter to thousands of marine species in all shapes and sizes. 
If you're new to diving and hoping to check out some of the earth's most incredible reefs, or you're an experienced diver looking for some inspiration, this is your article! Our team of diving experts has rounded up their favourite coral hotspots from Southeast Asia, to help you narrow down the selection and plan your next big adventure. Keep reading for all the details! 
Raja Ampat
Stretching over 40,000 square kilometres, this protected marine area is home to some of the richest reefs on the planet. Head north to the Dampier Strait and Waigeo for current swept coral scapes and pinnacles, with frequent visits from large pelagics like giant trevally, manta rays, and reef sharks.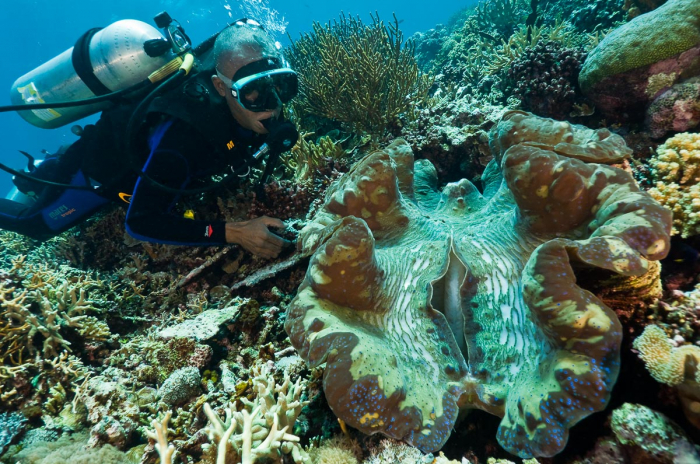 Or, immerse yourself in some of Indonesia's most intricate hard and soft coral gardens in Misool. The best part about diving in this region is that each area features unique conditions and reef types, but equally exciting underwater landscapes and marine life. And, with over 2,000 species of fish and coral here, you'll never run out of new and exciting things to see underwater!
When to Go - Visit between October and April for the best diving conditions and the most marine life
Highlights - Drift diving, sharks and manta rays, spectacular hard and soft coral cover
Pro tip - Add a trip to Cenderawasih Bay or Triton Bay to your itinerary for whale sharks encounters
Check out our guide to diving in Raja Ampat for more information and helpful tips for planning your trip!
---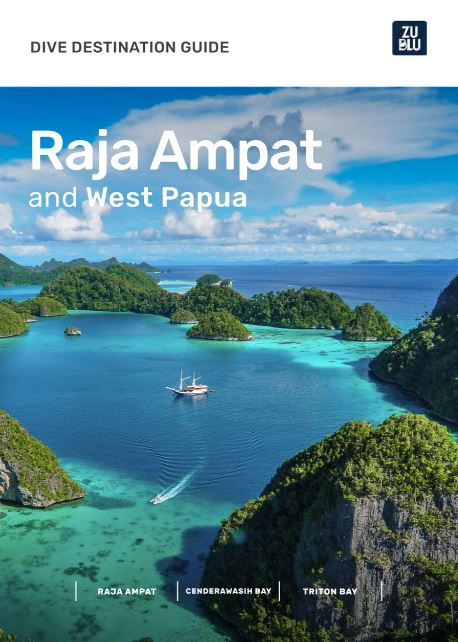 Discover the best places to dive in Raja Ampat, Triton Bay and Cenderawasih Bay in this free guide to West Papua's diving.
---
Komodo
While Komodo is most famous for its namesake species of giant prehistoric land-going dragons, the region is also home to epic diving. Try your hand at high-speed drift diving, with currents so powerful that you won't even have to kick. Just relax, keep breathing, and watch this stunning underwater environment whiz by! In addition to its beautiful coral reefs, Komodo is one of the best places in the world to dive with manta rays.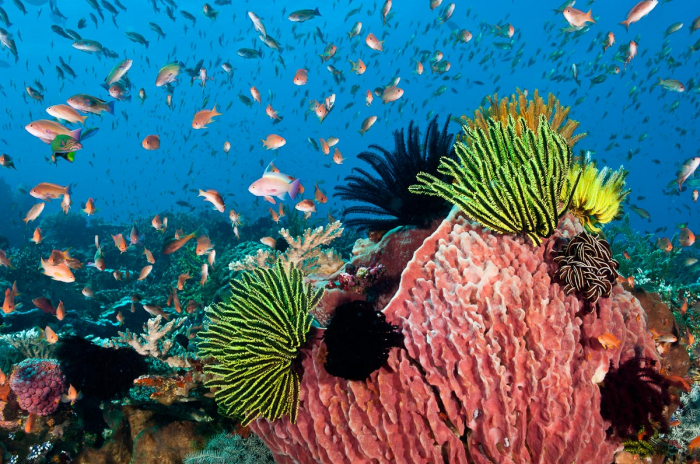 Whether you're diving legendary northern sites like Karang Makassar or the world-famous Manta Alley in the region's south, you're nearly guaranteed to spot these oceanic acrobats during your trip.
When to Go - North Komodo offers year-round diving, but conditions are best in the south between October and December
Highlights - Drift diving, manta rays by the dozen, incredible hard coral gardens in the region's north, spectacularly-rich reefs in the south
Pro tip - Head north for better visibility from June to October, or south for cold upwellings, more diversity, from October to December and into January. 
Tubbataha reef
Few diving destinations can claim the kind of isolation, exclusivity, and biodiversity found in Tubbataha Reef. This remote marine protected area is only open for a few short months each year, and can only be accessed via liveaboard. For visitors, that means undisturbed access to the region's stunning reefs and big fish encounters - with hardly another dive group in sight!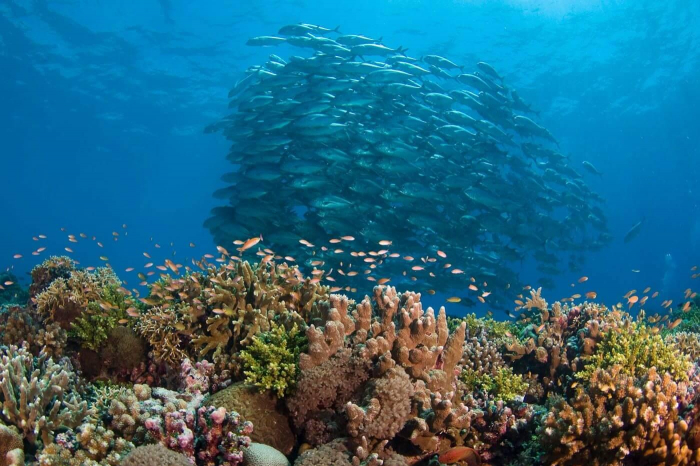 Found at the heart of Southeast Asia's Coral Triangle, this incredible destination plays host to marine megafauna like whale sharks, manta rays, and massive shoals of fish. But, the real treat here is the reef itself, with thousands of species on display and simply stunning hard and soft coral gardens.
When to Go - Tubbataha Reef is only open to visitors between March and June
Highlights - Colourful coral reefs teeming with tropical fish, marine megafauna, uncrowded dive sites
Pro tip - During the seasonal transition, divers can book liveaboards that hit all the hotspots in between Palawan and the marine park
Diving season in Tubbataha is right around the corner, and liveaboards here fill up fast. Read our complete guide to the region and start planning your adventure today!
Mergui Archipelago
If you've never heard of the Mergui Archipelago, don't worry. You aren't alone. This remote and isolated region has only been open to foreign visitors since 2014. Take a liveaboard trip to this nearly undiscovered destination for incredible diving opportunities on rich reefs, completely encrusted with hard and soft coral, sea fans, and sponges.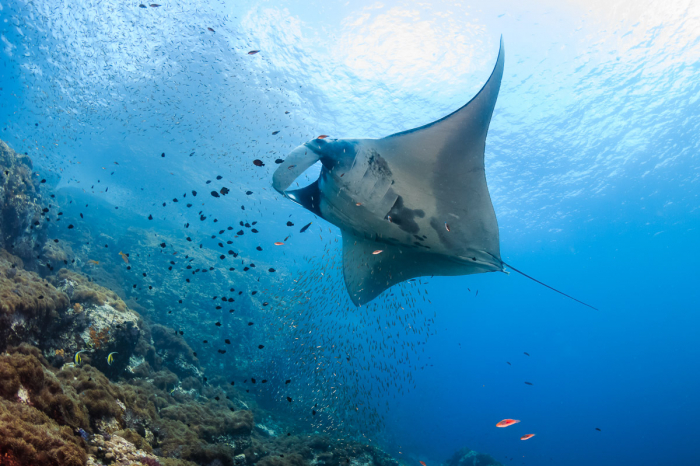 The archipelago's current-swept reef ridges and isolated pinnacles offer some of Southeast Asia's most impressive underwater landscapes, plus chance encounters with manta rays and whale sharks. But, the true highlight while diving here is the region itself, with spectacular islands and stunning scenery, plus a total escape from civilisation!
When to Go - Conditions are best between October and May, with whale shark sightings from February through the end of the season
Highlights - Kaleidoscopic coral reefs, incredible landscapes above and below water, and a total escape from everyday life
Pro tip - This region is home to surprisingly good muck and macro diving, with rare and hard to spot pint-sized species
If you're ready to start planning a trip in this unspoilt and isolated region, check out our complete guide below
Layang Layang
This isolated atoll in the South China Sea is the final frontier for scuba diving, promising intrepid guests a chance to dive on some of the planet's most pristine and least visited reefs.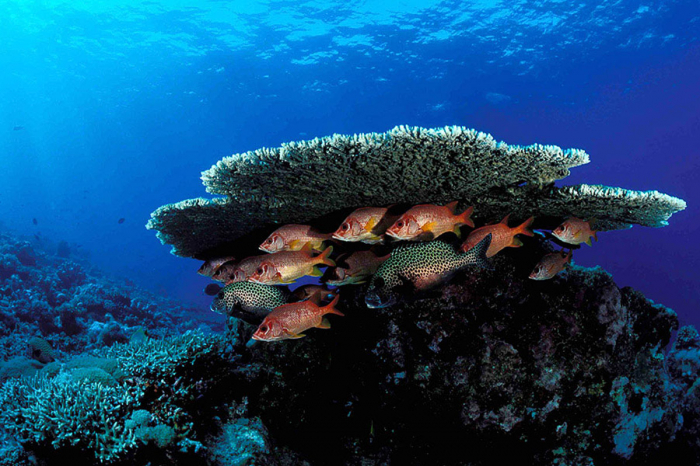 Dive sites are typified by massive fields of hard coral, huge walls dropping off into the abyss, and plenty of big fish action. Lying hundreds of kilometres off the coast of Borneo, Layang Layang is home to just a single resort. So you'll likely have the region's sun-drenched coral gardens all to yourself, setting the perfect stage for wide-angle photography with stunning reefscapes filling each frame. And, lucky divers can encounter scalloped hammerheads in these waters, sometimes schooling by the hundreds. 
When to Go - Visit during April and May for a chance to witness hundreds of hammerhead sharks schooling out in the blue
Highlights - Coral reef perfection with kilometres of unspoilt reef and no other divers around
Pro tip - You're most likely to see the region's famous sharks well off the reef's edge, making this a perfect place for blue water diving
Learn more about this fascinating and far-flung region with our comprehensive guide below
Maratua island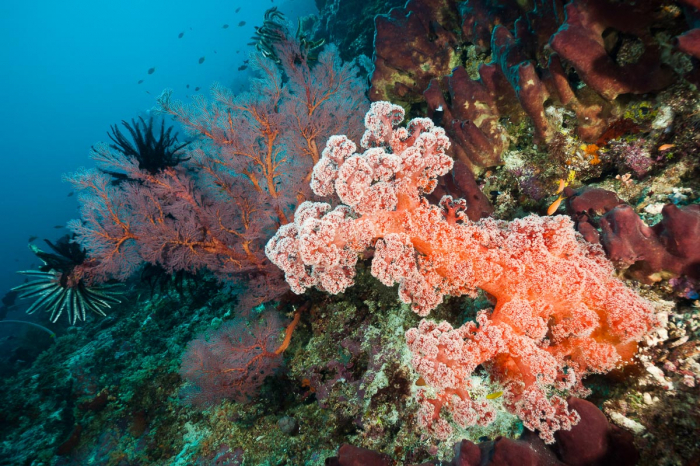 You'll discover colourful clouds of tropical fish, cool macro critters, plus marine megafauna - with manta rays making frequent appearances on Sangalaki, whale sharks near Derawan, and vast schools of barracuda in the channels around Maratua. Plus, occasional encounters with shy and elusive species like thresher sharks. Make Maratua Island your base for exploring the region for close access to all these incredible sites, plus Kakaban Island, home to plentiful sharks and the world-famous jellyfish lake.
When to Go - Diving here is possible all year round. Visit between March and October for the best conditions possible, or during November and December for marine megafauna
Highlights - Diverse diving with massive and pristine coral gardens, and only a handful of visitors each year
Pro tip - Getting to Derawan is an adventure, but it's well worth your while. Book transfers through your resort for the easiest journey possible
Banda sea
Bridging the gap between Raja Ampat in the north and Komodo in the south, the Banda Sea is one of the wildest places left on the planet. This huge expanse of open ocean is home to massive volcanic pinnacles, spectacular coral reefs, and incredible biodiversity, all fueled by the region's nutrient-rich waters.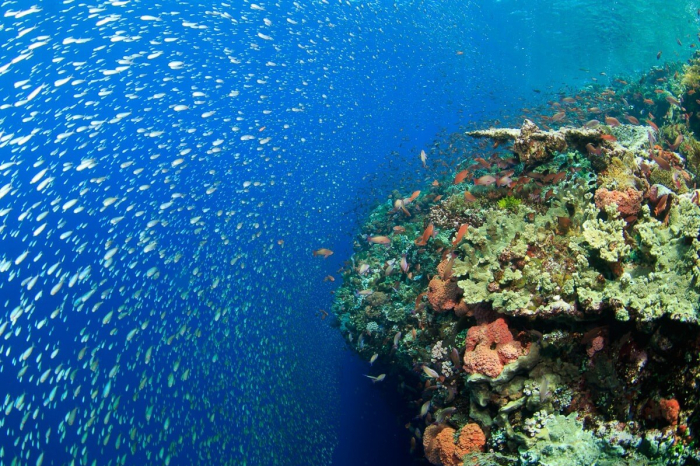 Head to Gunung Api and Gili Manuk to dive alongside sea snakes gathering by the hundred to mate. Or, Ameth and Banda Island for schooling hammerheads and fascinating underwater lava flows. This biodiverse diving area is also home to incredible muck and macro diving around Ambon - home to insane species like the psychedelic frogfish. 
When to Go - Visit during March and April or September and November for the best conditions and the most wildlife
Highlights - Incredible coral reefs, sea snakes, hammerheads, and cool macro creatures
Pro tip - Join a seasonal transition liveaboard, diving at all the hotspots in between Raja Ampat and Komodo for a truly once-in-a-lifetime adventure
Visit our full guide to diving the remote and diverse Banda Sea and Forgotten Islands below!
Now that you know a bit about the best coral reefs Southeast Asia has to offer, it's time to start planning your trip. Get in touch today for additional travel insights, plus expert assistance with every aspect of your diving holiday.
---
---
Join the ZuBlu community to receive the latest insights and unmissable adventures
Don't worry, we'll only send you really good stuff - and we never share your details
---