Fancy a relaxing Red Sea diving holiday, without the days at sea? Check out our list of the best places in Egypt for resort-based diving.
With hundreds of dive sites and over 1,500-kilometres of coastline, the Egyptian Red Sea is often touted as a destination best explored by liveaboard. But, if you're in the market for a beach-front getaway – with a dive or two on top – you shouldn't rule out staying on land. Egypt's gorgeous weather and breathtaking beaches have made it a firm favourite for resort-style holidays, and many of the best-known towns boast world-class dive sites just a short distance from shore.
Discover Dahab, Egypt's tec diving paradise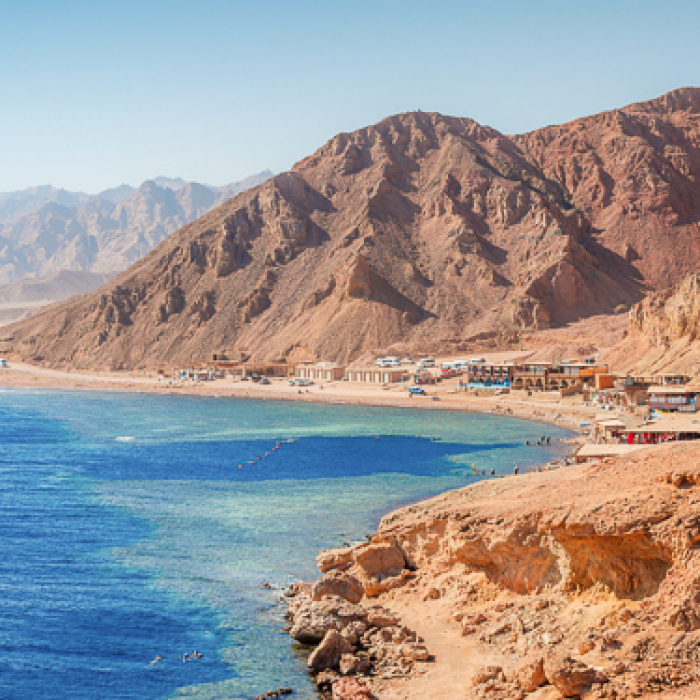 Loved for its charming bohemian atmosphere, this brightly-coloured oasis on the eastern coast of Sinai is the ultimate destination for a resort-based diving holiday in Egypt. Several bucket-list-topping dive sites lie just metres from the shore, including tec diving meccas like the Blue Hole and The Canyon. In fact, most of the diving in Dahab is done right from the beach, with plenty of stand-out experiences for divers of all levels.
When to dive Dahab
Luckily, Dahab can be dived year-round, but if you want to avoid the intense summer heat, we suggest visiting between March to May or September to November.
Highlights of Dahab's diving
For experienced and adventurous visitors, Dahab offers exceptional technical diving and freediving opportunities. It is also a great place to take a dive course with accessible sites and fantastic conditions.
Diving in Egypt's famous Sharm El Sheikh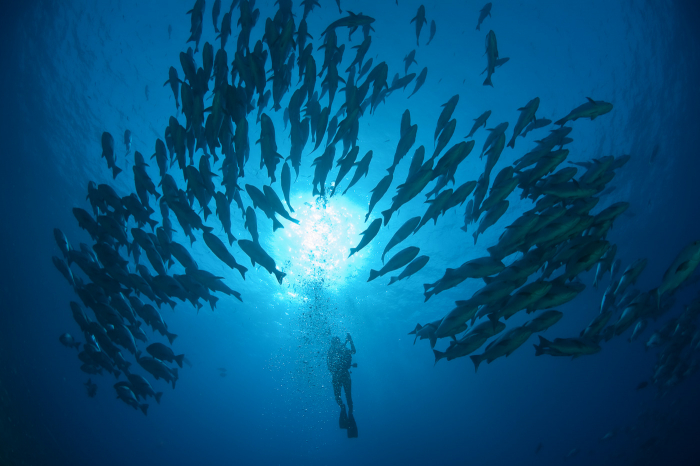 One of the best-known resort towns in Egypt, Sharm El Sheikh has been drawing visitors from around the world for decades. As a result, the area offers plenty of topside pastimes to satisfy even the most energetic of travellers. With Ras Mohammed to the east, the Straits of Tiran to the west, and dozens of highly-rated dive sites just off the beach, divers of all types are sure to find the experience they crave. And to top it off, prices are also very affordable, making Sharm El Sheikh one of the best places for a diving holiday in Egypt. 

When to dive Sharm El Sheikh
Sharm El Sheikh can be dived year-round, but we suggest visiting between March to May or September to November to avoid the intense summer heat. As one of the most popular Red Sea resort towns, dive sites can get crowded during these periods. So if heat isn't an issue, a trip between June to August can be very rewarding.

Highlights of Sharm El Sheikh's diving
The best thing about a dive holiday in Sharm El Sheikh is the huge range of choice. Visitors here can enjoy a pick-and-mix style getaway full of enriching excursions, relaxing resort amenities, and exciting day-trip diving.
Diving to dream of in Ras Mohammed, Egypt
Considered the crown jewel of the northern Red Sea, Ras Mohammed National Park is characterised by stunningly-rugged landscapes and vibrant bursts of contrasting colour.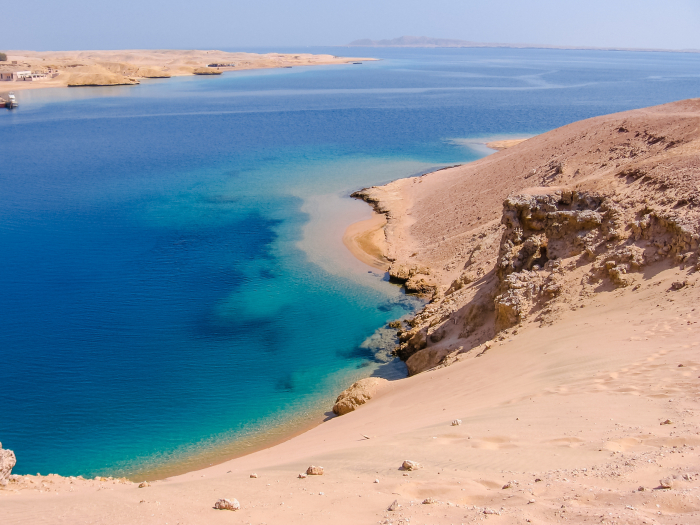 Building is not allowed within the park, but camping is possible, and plenty of resorts line the coast beyond the eastern border. Famed for its raised fossil coral platforms and flourishing reefs this region is a diver's utopia, with iconic Ras Mohammed dive sites including Shark Reef, Jackfish Alley and the pristine Ras Ghazlani. It is no surprise that this stunning marine park made our list of best places for diving in Egypt.
When to dive Ras Mohammed
Ras Mohammed delivers exceptional diving year-round, but if you want to avoid the intense summer heat, we suggest visiting between March to May or September to November. Or, for an even more memorable dive experience, visit between June and July for a chance to witness one of Ras Mohammed's legendary mass-spawning events.
Highlights of Ras Mohammed's diving
The biggest draw to Ras Mohammed is the promise of a glimpse into a lost underwater world. With ancient fossilised coral formations and incredibly vibrant reefs seldom seen anywhere else today.
Diving Egypt's north from Hurghada
We can't continue our list of best diving in Egypt without mentioning Hurghada. Hurghada has long since evolved from its traditional fishing village origins, and is now a sprawling resort town with a wealth of activities on offer – including trips to Giza and the Nile Valley.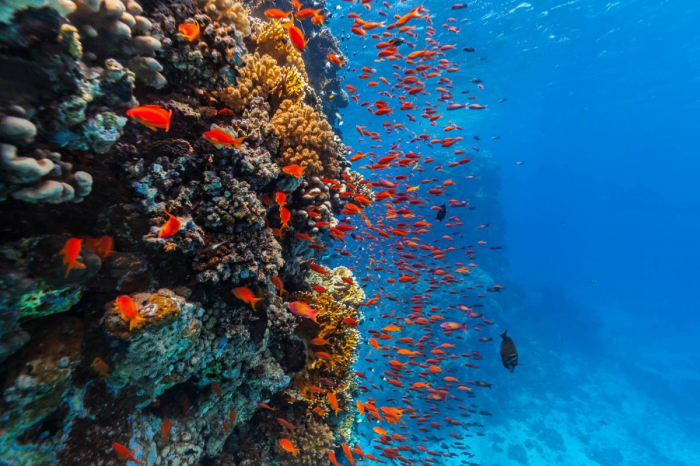 Those interested in diving will find some of the best dive sites in the Red Sea on their doorstep, including stunning reefs around the nearby Giftun Islands and tons of wreck diving within day-tripping distance. Many of the sites are shallow and easy enough for beginner and open water divers, alongside deeper and more adventurous spots for experienced ocean-explorers.
When to dive Hurghada
Like most of the northern Red Sea, Hurghada offers fantastic diving year-round, but March to May and September to November are best for those wanting to avoid peak temperatures.
highlights of Hurghada's diving
The best bit about a holiday in Hurghada is its location. From the town, guests can easily combine visits to Cairo and the Nile Valley with a spot of truly spectacular diving – the ultimate Egypt experience.
Diving in Marsa Alam and Egypt's central coast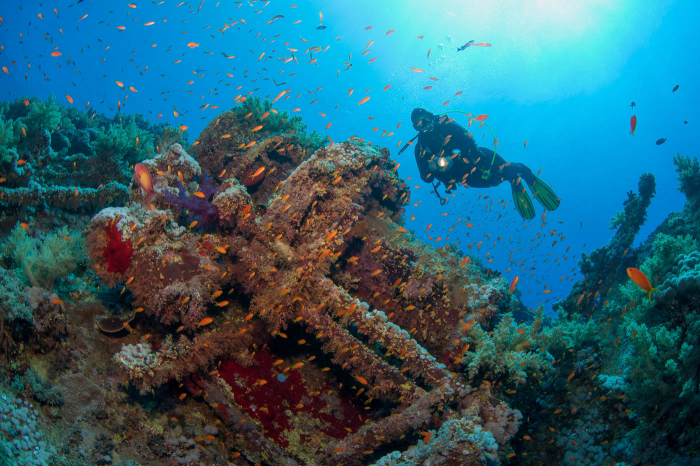 Boasting a slightly quieter atmosphere than some northern resorts, the desert-town of Marsa Alam still offers similar tourist activities to its neighbours, and opens up Egypt's central diving to day-trippers. From Marsa Alam, visitors can go dugong diving at Abu Dabbab, search for dolphins at Dolphin House Reef, and take a day trip to Elphinstone, one of Egypt's top diving hotspots.
When to dive Marsa Alam
The best time to dive Marsa Alam is September to November, avoiding the winter months of December to February and the crowds of the March to May high season. 
Highlights of Marsa Alam's diving
This town is packed full of tourist activities but the main highlight of a shore diving holiday in Marsa Alam is the chance to go diving with dugongs – one of the ocean's most elusive creatures.
---
Ready to start planning your next Egyptian adventure?
Get in touch with our dive travel experts today!

---