The SS Thistlegorm is one of the most legendary wrecks in Egypt's Red Sea and undoubtedly ranks among the most impressive wreck dives anywhere on the planet. This fascinating WWII era ship lies in the Strait of Gubal - a narrow passageway of water connecting the Gulf of Suez and the Red Sea - where it was brought to rest in 1941 following a German air attack. 

Every SS Thistlegorm dive treats guests to a wartime history lesson, with eerie artefacts including locomotives, tanks, army trucks, jeeps, and motorcycles. A tour of the surrounding seabed reveals a wealth of other interesting items, with military boots, rifles, and spare mechanical parts scattered as far as the eye can see. In fact, there's so much to see here that you'll need at least two dives to explore the ship's full exterior - in fact, you could take the plunge on this site every day for weeks and not see it all! 
Penetration is possible into the Thistlegorm's cargo holds, where the most interesting and photogenic relics are found. You can also pay a visit to the stern to see this ship's towering machine guns and anti-aircraft guns still pointed skyward in preparation for an attack. 
SS Thistlegorm history
The SS Thistlegorm was constructed in 1940 as an armed transport vessel, in Sunderland, United Kingdom. Intended for wartime use, this ship transported military vehicles and supplies to allied forces and was armed with heavy guns for defence.

The Thistlegorm made three voyages to America, Argentina, and Dutch Antilles before its fateful and final voyage in the Egyptian Red Sea. On October 6, 1941, the ship and several other military vessels were discovered by German forces while at anchor in a safe harbour. During the bombing raid that followed, the hull was struck twice, resulting in catastrophic damage, and the Thistlegorm sank rapidly, claiming nine lives.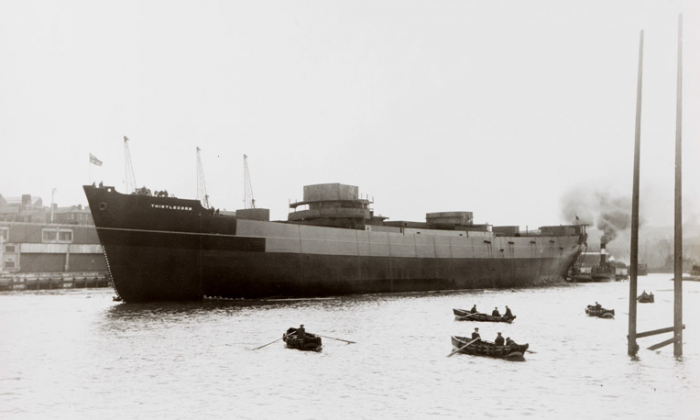 Lost entirely to the sea, the Thistlegorm laid undisturbed and undiscovered until 1952, when Jacques-Yves Cousteau was able to locate the wreckage based on tips from local fishermen. Then, in 1956, the National Geographic published its first documentary about the wreck, featuring fascinating photography provided by Cousteau's team. For the first time, the Thistlegorm's cargo holds packed with military machinery, weapons, and transports were revealed to the world.
In the early 1990s, Sharm El Sheikh began growing in popularity, quickly becoming a hotspot for scuba divers. As interest in the wreck grew, local operators began to explore and the Thistlegorm wreck dive was born!
---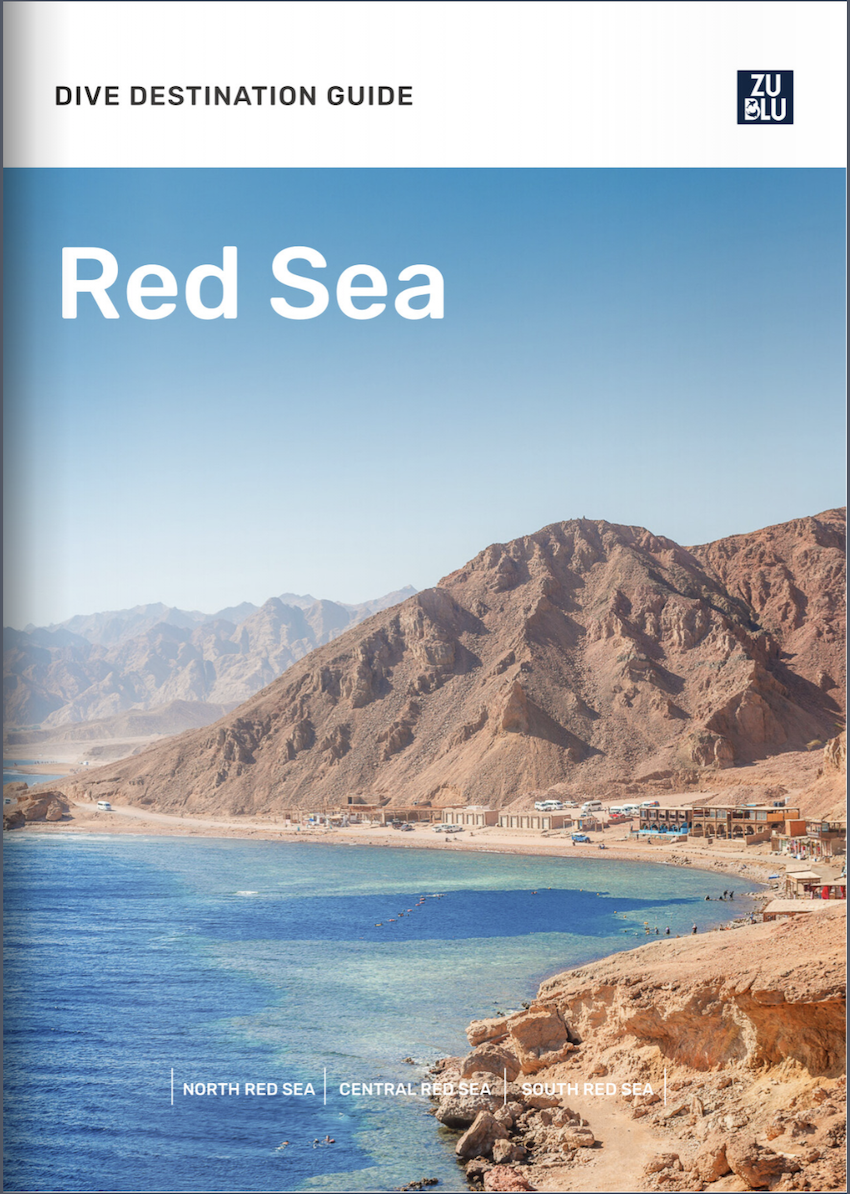 Explore the top wrecks, where to dive, the best seasons and pro tips in this 50 page guide to Egypt and the Red Sea.
---
Diving the SS Thistlegorm
SS Thistlegorm wreck dives top most Red Sea explorers' bucket lists, making this one of the only sites in the region that occasionally experiences crowds of divers. 
If you want this wreck all to yourself, plan your visit as part of a liveaboard itinerary. This gives you the chance to dive early in the morning before day-trippers from Sharm El Sheikh arrive. You'll likely be among the first groups of the day exploring the wreck, so you'll have the best visibility and highest chances for some stunning underwater photography. Some liveaboard itineraries include a chance to explore the wreck after dark, as well. This spooky experience puts a totally different spin on a Thistlegorm dive, complete with eerily dark passageways, crystal clear photo opportunities, and interesting wildlife like sleeping turtles taking shelter in the wreck. 
Diving the Thistlegorm from Hurghada or Sharm El Sheikh is also possible, but you should be prepared for a long day at sea. It can take between three and four hours to reach this dive site, depending on wind and waves. You'll also be limited to two dives on the wreck if you visit via a day boat. And, you'll likely share the site with other groups, making for less pristine conditions overall.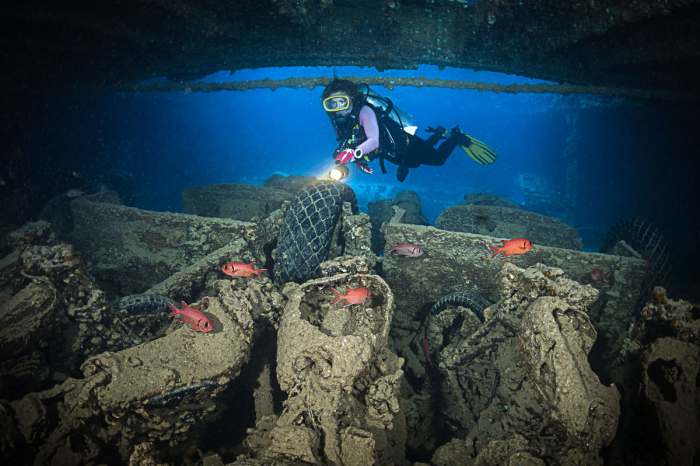 The SS Thistlegorm lies in just over 30-metres of water. Its deepest point is the propeller, at around 32-metres, and the wreckage extends upward toward the surface, with some areas as shallow as 16-metres. Because this site is prone to powerful currents, you'll use a rope for descent and ascent, as well as any safety or decompression stops on your way back up. 
Visibility is generally good in and around this wreck, but can be reduced by silt and sediment stirred up by visiting dive groups and unfavourable weather conditions. On the clearest of days the ship's superstructure is visible from just a few metres below the surface, offering a clear look at the extensive wreckage scattered across the seafloor. 
The most exciting part of diving on this wreck is a chance to explore the unique cargo, still stored in its hold. Penetration routes begin with an entrance through the massive port-side hole in the Thistlegorm's hull - the result of German bombing - where the fourth cargo hold is completely collapsed. Dive groups then proceed through the third hold, now empty, but once used for coal storage. A wide passageway connects this area to the first and second holds, where the real treasure lies. You'll explore the deeper areas first, slowly making your way through rows of parked Jeeps and trailers, Bedford trucks, and BSA motorcycles. Plus, stacks of ammunition and other wartime supplies at the ready. 
Keep a careful eye on your air consumption and bottom time, as the most exciting part of this penetration route is found in the first cargo hold, where you'll end your tour. This part of the wreck is where all those famous photos of parked motorcycles come from! Plus, it's the easiest area to move around in and offers the most light.
Given the Thistlegorm dive site's depth and conditions, it is best explored by Advanced Open Water certified guests with experience diving in a current. And, as with any shipwreck, you should never attempt a penetration dive without proper training and an expert guide. 
Reef life
The SS Thistlegorm's primary attractions are the remaining superstructure, weapons, and cargo. But, there's plenty of marine life here, as well! 
You're likely to spot schooling batfish, barracuda, snappers, and jacks during descent and ascent. These pelagic fish species are attracted to this massive artificial reef as a point of shelter from the open ocean. And, because smaller fish take shelter here too, it's also an excellent hunting ground.
As you explore the top deck, keep your eyes peeled for scorpionfish, crocodile fish, and the wreck's famous resident turtle - often spotted napping. Smaller and equally interesting finds include a colourful collection of nudibranchs and creepy critters like fireworms.

Perhaps the most colourful wildlife you'll spot on the SS Thistlegorm is the colourful carpet of hard and soft coral slowly overtaking its exterior. Delicate sea fans and sponges, slow-growing branching corals, and soft species completely encrust the superstructure. Inside the cargo hold, this ship's wartime artefacts are slowly transforming too, adding surprise pops of technicolour to heavy machinery and transportation including trucks, motorcycles, and steam locomotives.
Know before you go
Like most of Egypt's Red Sea, diving conditions are good all year round. But, planning your trip during one of the shoulder seasons will result in outstanding visibility, warm water, and fewer divers crowding the wreck. March to May and September to November are often considered the best times to visit.
If you're interested in more than just SS Thistlegorm diving in Egypt, consider combining your wreck exploration with some of the region's vibrant coral reefs. Or you'll find a wide variety of liveaboard itineraries touring the northern Red Sea's most epic diving areas including Ras Mohammed National Park and the Tiran Straits, and Dahab - Egypt's tech diving capital. 
Discover North Red Sea's liveaboard trips
Search, compare and book from over 500+ resorts and liveaboards
If you're up for a bit more of an adventure, instead consider a liveaboard trip touring the central Red Sea, famous for plunging walls, powerful currents, and close encounters with powerful pelagics like oceanic whitetip sharks. 
No matter which itinerary you choose, you're guaranteed to love diving in this region. And, there's never been a better time to visit! Take advantage of Egypt's low number of visitors and enjoy the very best sites with hardly another group in sight. And, cash in on big savings with some of the planet's most affordable liveaboard excursions with boats fit for every budget and personal travel style. 
If you're ready to start planning your next underwater adventure, get in touch with our travel experts today. Our team has decades of industry experience and is standing by to help with up-to-date advice for international travel, professional tips and tricks for a seamless experience, and price matching - to help you get the best deal possible.
---
Ready to explore the Thistlegorm wreck?
Contact one of our dive travel experts today and start planning the ultimate Red Sea getaway.

---
---
---
Join the ZuBlu community to receive the latest insights and unmissable adventures
Don't worry, we'll only send you really good stuff - and we never share your details
---