Looking for an alternative to diving in Egypt? Saudi Arabia, Djibouti and Oman offer similarly excellent scuba diving experiences, with far fewer crowds.
Egypt's Red Sea may be the most popular dive destination in the region, but Africa's northeast coast and the Arabian Peninsula are home to several lesser-known world-class scuba diving sensations – namely Saudi Arabia, Djibouti, and Oman. These countries offer the best alternatives to a dive holiday in Egypt, delivering many similar underwater experiences, including spectacular shipwrecks, spine-tingling shark encounters, dense schools of fish, and charismatic marine life such as dolphins and dugongs. And, they all make for great liveaboard diving itineraries. Due to their proximity to one another, the scenery here is also comparable, with dusty deserts, dramatic mountain peaks, and evidence of ancient civilisations to be found.
Whilst there are plenty of similarities between Egypt and Saudi Arabia, Djibouti, and Oman, it's actually the differences that make these destinations so special. Because the only thing Egypt can rightly claim, that none of these other countries has, is crowds. Often overlooked by dive travellers, these less well-known dive spots are refreshingly free from crowds, helping to keep wildlife encounters natural and coral reefs pristine.
So, if you like the idea of diving Egypt's Red Sea as it once was, or are looking for something new, then read on, because we're about to dive into the best alternatives to an Egypt diving holiday, with the top sites of Saudi Arabia, Djibouti, and Oman. 
Best alternative dive destinations to Egypt
Saudi Arabia, the Red Sea's newest dive trip option
The dive industry in Saudi Arabia is still in its infancy, but the quality of its underwater experiences is already obvious. With around 1,700-kilometres of Red Sea coastline, running parallel to that of Egypt, Saudi Arabia's diving is simply an extension of this world-renowned region – with the added vitality that comes with having such low levels of tourism.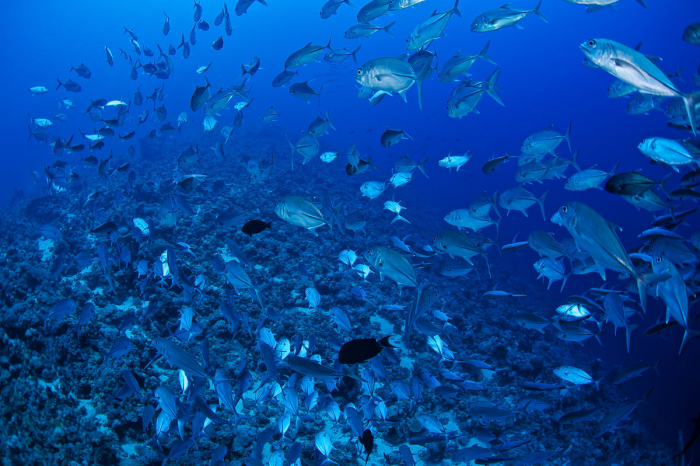 The Seven Sisters of Yanbu and the Five Sisters of Rabigh
Although lying around 100-kilometres apart, both these sites feature similar environments made up of rewarding reef systems and multiple sites to explore. The pinnacles here are well-known for their diverse underwater landscapes and pristine coral cover, offering everything from peaceful plateaus to sheer walls, and swaying beds of anemone. Schools of pelagic fish can also be seen here, as well as chance manta ray encounters, and all-but-guaranteed hammerhead experiences, with schools of 50 or more sometimes seen several times a day.
The Farasan Banks
While you may not have heard of the Farasan Banks, this offshore gem is home to one of the largest concentrations of coral reefs found within the Red Sea. The volcanic origin of these structures has created vertical walls rising up from depths of 500-metres, colossal coral pillars harbouring pristine, coral-covered plateaus at their peak. Unique species found here include a bizarre-looking bubble coral and beautiful black corals, while sharks and dolphins can also be seen in abundance.
Djibouti, the Red Sea's most undersung dive destination
Djibouti is a little-known African nation located where the southern Red Sea meets the Gulf of Aden - at the Bab El Mandab Strait. As you can imagine, this small, secluded country is all but unknown to the majority of divers, guaranteeing extraordinary, one-of-a-kind experiences for those who visit.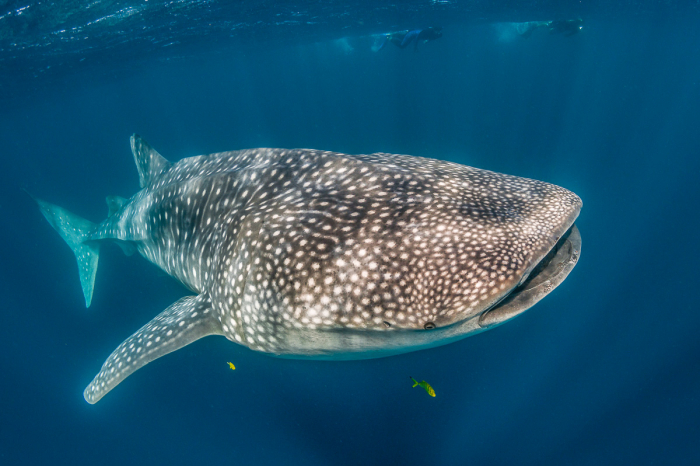 The Seven Brothers Islands
Also known as the Sawabi Islands, this volcanic island chain is located in the north of Djibouti, within the Bab El Mandab Strait. As huge volumes of water flow back and forth between the Red Sea and the Gulf of Aden, these islands are swept by powerful currents, giving life to thriving coral reefs and attracting pelagic species from the deep. Common sights include large schools of jacks, snapper, and barracuda, as well as passing grey and oceanic whitetip sharks. 
MV Priamos
The Gulf of Tadjoura carves its way deep towards the centre of Djibouti, splitting the north and south. Within this bay lies the wreck of the MV Priamos, also known as Le Faon and Orchard Reefer. Located at a depth of 27-metres, close to the coast of Moucha Island, this 120-metre long shipwreck is a sight to behold and can easily hold its own against the wrecks of Egypt, and Saudi Arabia.
Ghoubbet al Kharab
Situated at the very heart of Djibouti, the Bay of Ghoubbet is one of the country's most renowned regions for scuba diving and snorkelling. The bay itself is spectacularly beautiful, with steep mountains surrounding the waters below. And, between November and January,  juvenile whale sharks gather here, often in large numbers, attracted by the annual influx of plankton. Not yet fully matured, the average length of these juveniles is around four-metres, but the sheer number of individuals can be astonishing. 
Oman, an unknown alternative to diving the Red Sea
Oman is unlikely to have featured on many dive destination bucket lists - until now. Despite lying on the opposite side of the Arabian Peninsula, Oman also offers a few familiar Red Sea features, including current-swept islands, vibrant coral reefs, and a plethora of pelagic species. Plus, this under-the-radar dive destination also offers one or two unique experiences of its own.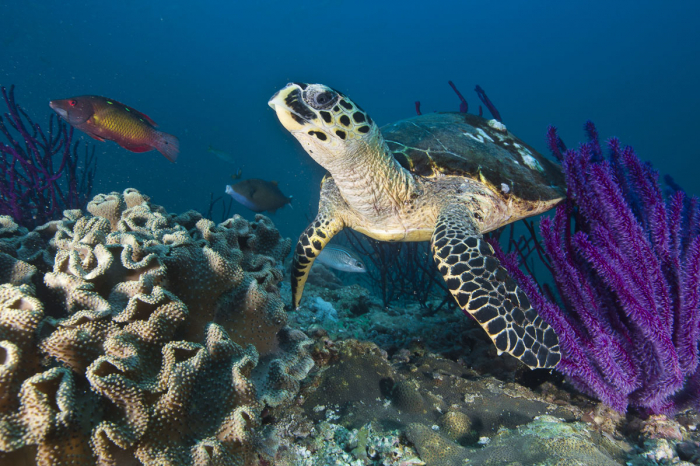 Daymaniyat Islands
Made up of nine islands, this archipelago was Oman's first protected nature reserve and is one of the world's densest nesting grounds for hawksbill sea turtles. With a mix of shallow sand flats and steep slopes, the Daymaniyat Islands have something to offer divers of all experience levels. Over a hundred species of hard and soft coral cover the dive sites here, including a handful believed to be endemic to this coastline. Between the months of September and November, these islands also become a hotspot for whale shark encounters, with other pelagic species occasionally making surprise appearances.
Hallaniyat Islands
Lying off Oman's southern coast, the Hallaniyat Islands are a small, secluded archipelago surrounded by the Arabian Sea. Tourism to these islands is relatively new and liveaboards are the only option for divers wishing to explore. There are already a number of established dive sites dotted throughout these islands, with new spots still regularly being discovered, adding an exciting and adventurous atmosphere to every trip. Aside from this, the main attraction in the Hallaniyat Islands is the array of large marine species, including year-round encounters with humpback whales, seasonal sperm whale sightings, and dolphins gathering in their hundreds, if not thousands. 
---
Ready to dive Arabia?
Speak to the Travel Team today

---