Back to ZuBlu Tips & Articles
Best Places to Dive With Sharks in Asia
---
Want to dive with sharks for the first time but don't know where to go? Or do you consider yourself an experienced shark diver and are looking for a trip of a lifetime? To help you find that perfect shark diving holiday, we've put together a guide to the best shark diving destinations in Asia. Read on and discover how YOU can encounter schooling hammerheads, cruising tiger sharks and hunting reef sharks, or snorkel with giant whale sharks.
WHERE CAN I DIVE WITH SHARKS?
Some of the world's best places to dive with sharks can be found in Asia. Destinations such as Fuvahmulah, Vaavu, South Ari and Rasdhoo Atolls in the Maldives, Malapascua and Tubbataha in the Philippines, Layang Layang and Sipadan in Malaysia, and Triton Bay, Maratua and Komodo in Indonesia all offer amazing shark encounters, as well as some of the best scuba diving in the world. Further afield, Australia is famous for its great white sharks and whale sharks, Fiji has an exhilarating shark rodeo with bull sharks and tiger sharks, and French Polynesia offers adventurous scuba divers the chance to dive with huge schools of sharks in the passes of Fakarava.
HOW CAN I BOOK A SHARK DIVING HOLIDAY?
ZuBlu has made it easy for you to discover and book your perfect shark diving holiday. Dive in and explore our selection of Asia's most exciting destinations below, or head over to our search tool to fine tune your holiday ideas.
SHOW ME THE SHARKS!
Find your ideal resort for diving with sharks
IS IT SAFE TO DIVE WITH SHARKS?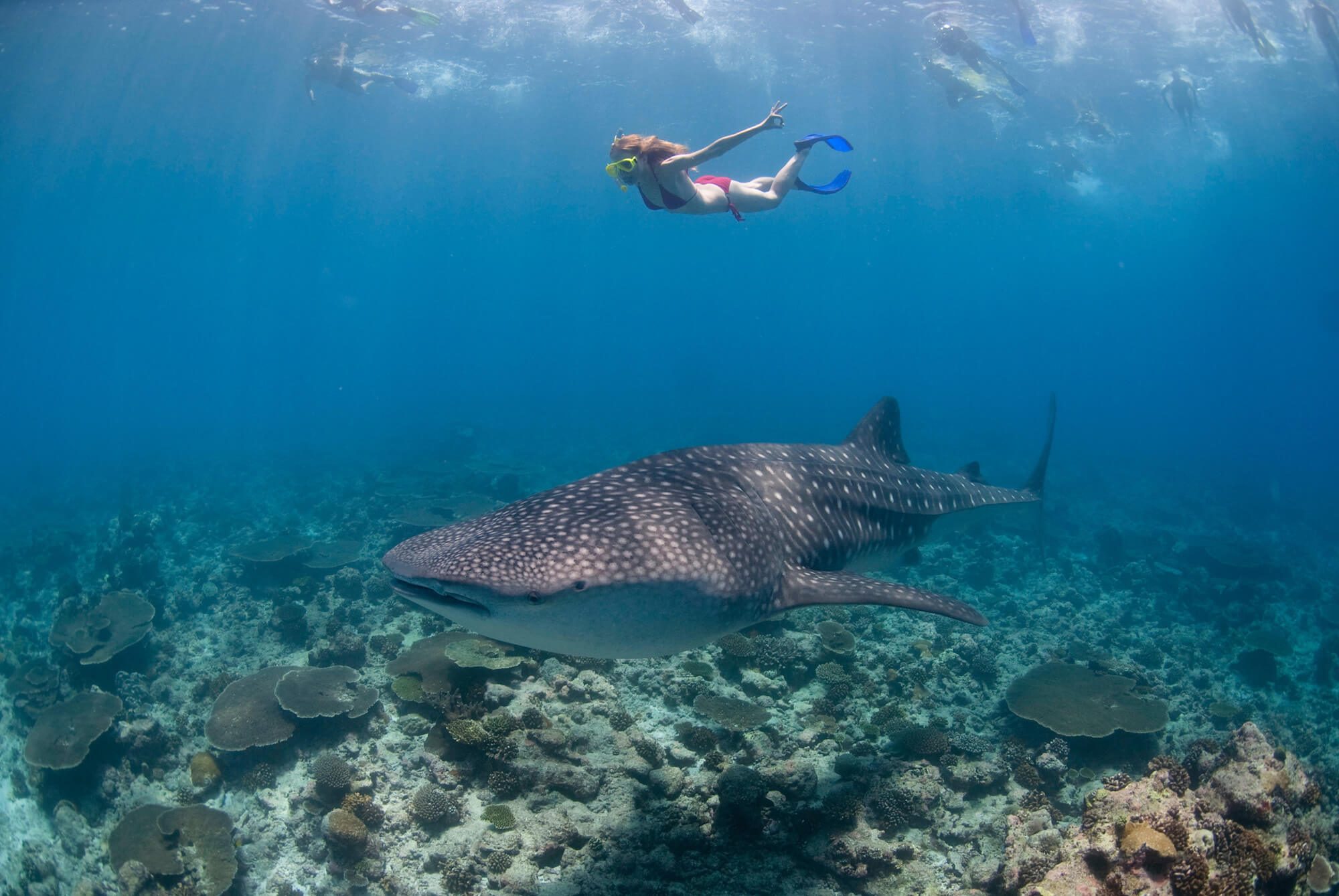 One of the most common questions asked about sharks is whether it is safe to dive or swim with them. The answer is simple - while any wild predator should be treated with respect, you have a much greater chance of being injured while crossing the street than when swimming with a shark. The fear of sharks is hard-wired into our brains, and the media has done much to reinforce the view that sharks are dangerous. Unfortunately the reality is quite different. Sharks are becoming increasingly rare across our oceans and it is man that should be feared. Diving with sharks in a controlled and responsible manner is safe and the more people that get to dive with these stunning animals, the better chance we have to protect sharks for the future.