Scuba diving in
Layang Layang
Dive with schools of hammerhead sharks and explore the dramatic coral walls surrounding this pristine atoll in the South China Sea
Highlights
Dive with schools of hammerhead sharks and other big species
Experience authentic frontier diving in a remote location
Explore beautiful reefs in spectacular 50-metre visibility
Located 300-kilometres off the coast of Borneo and surrounded by crystal clear waters, Layang Layang is the epitome of frontier diving – awe-inspiring reefs, untouched coral gardens, schools of hammerhead sharks and a kaleidoscope of other marine life awaits any adventurous diver willing to make the journey.
Diving in Layang Layang
Update Feb 2023 - Layang Layang is closed to tourists until the 2024 season.

Known as the "Jewel of the Borneo Banks", this remote diving destination delivers plenty of thrills. The presence of a Royal Malaysian Navy base has sheltered Layang Layang from the impacts of fishing, meaning the surrounding waters nurture some of the healthiest reefs in Malaysia. Although the atoll is small, it boasts an incredible 2,000-metre drop from the surface to the ocean floor, securing the island's reputation as a mecca for adventurous divers. In fact, the plunging walls and incredible visibility can be disorientating for divers who may not realise how deep they are!
Layang Layang's reefs alone are worth the trip, but it's the scalloped hammerhead sharks that are the real attraction. Divers can witness schools of these large sharks, sometimes hundreds strong, that pass through between April and May for the mating season. Sightings are still possible outside of this window but are less common. Other big species which can be spotted here include barracudas, trevally, snapper and dog-tooth tuna as well as other rarities such as thresher sharks, whale sharks, manta rays, eagle rays, leopard sharks and very occasionally, even orcas.
However, Layang Layang's delights don't stop with the big species. Plenty of shallow reefs and sandy slopes mean that macro-life including pygmy seahorses, nudibranchs, anemone shrimp, frogfishes and more can all be spotted. An international photography competition is hosted here every year so be sure to bring your camera.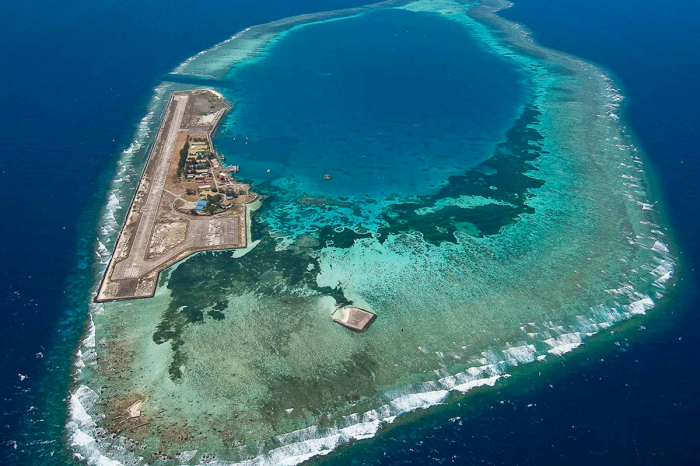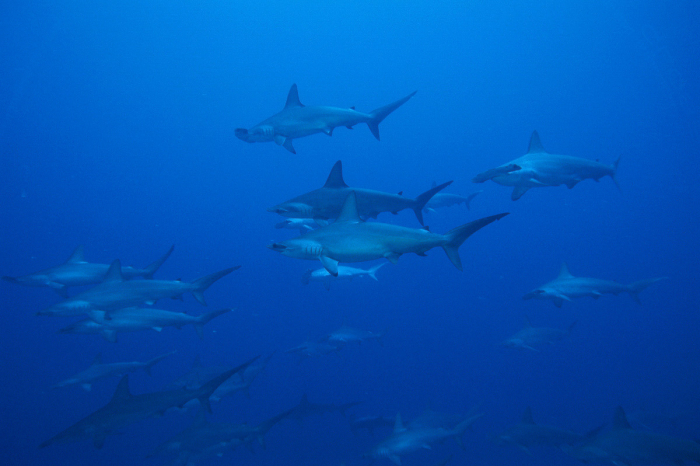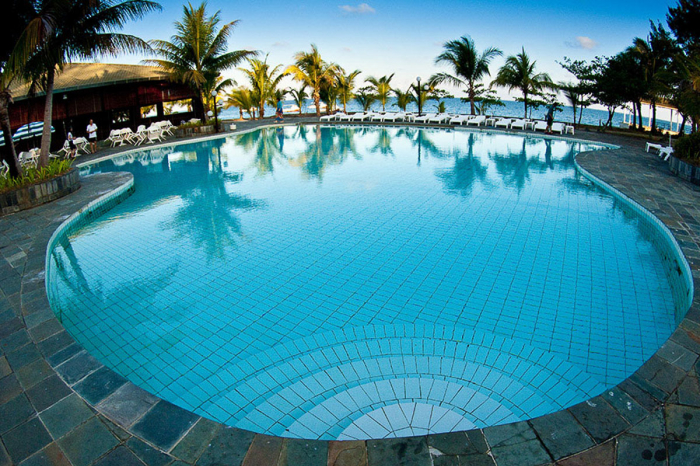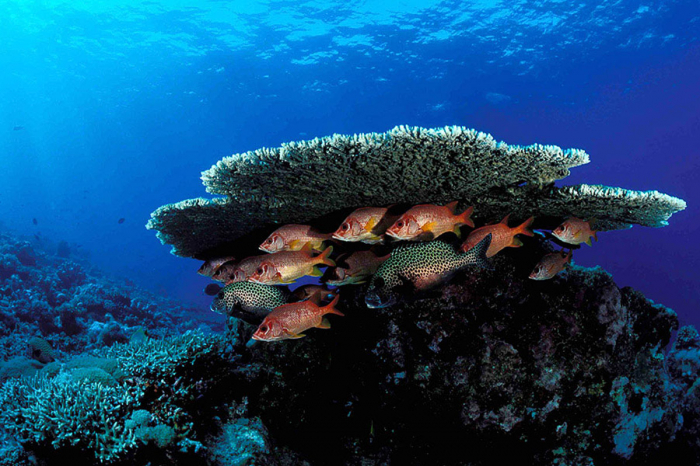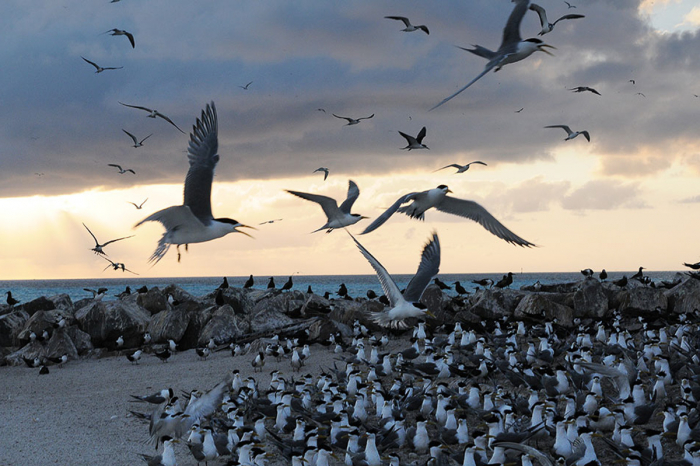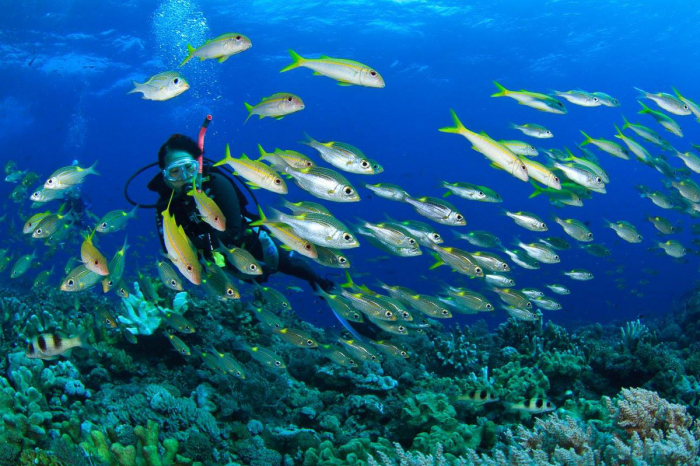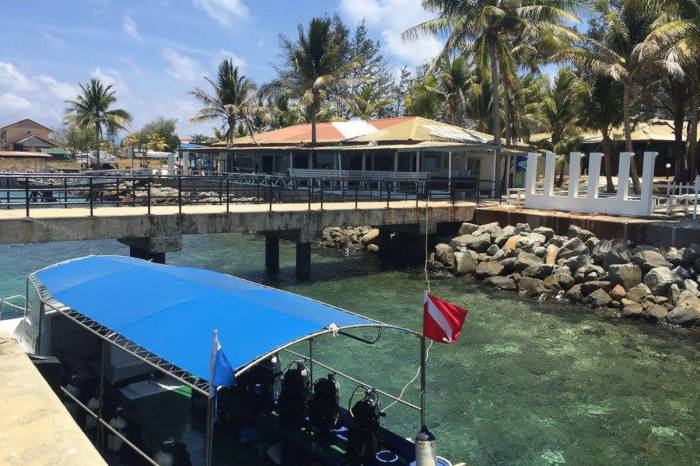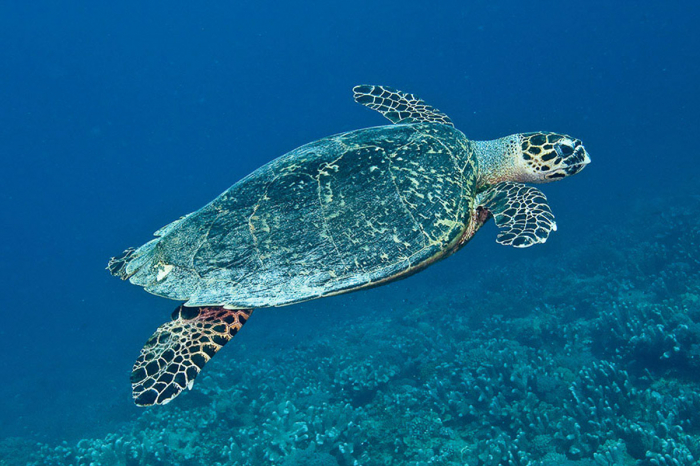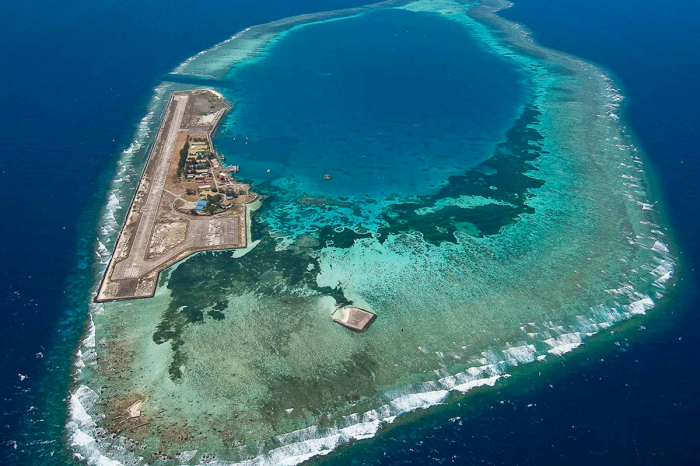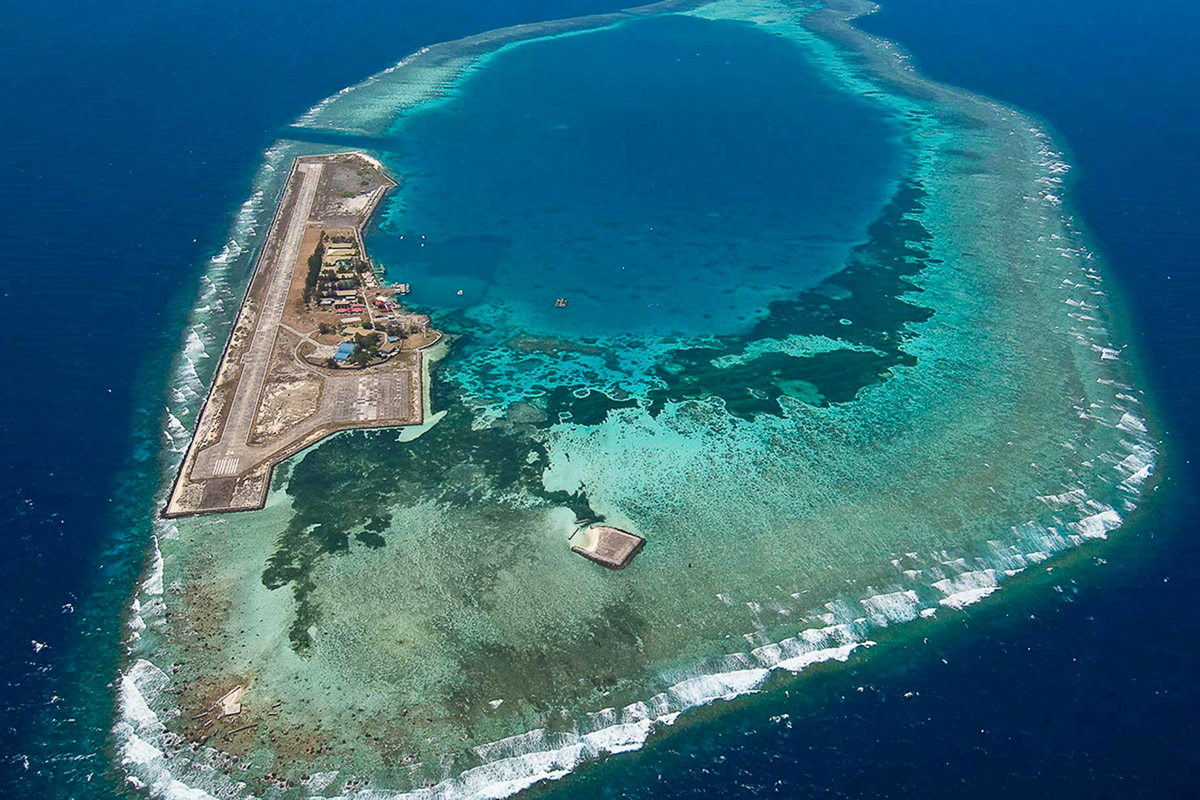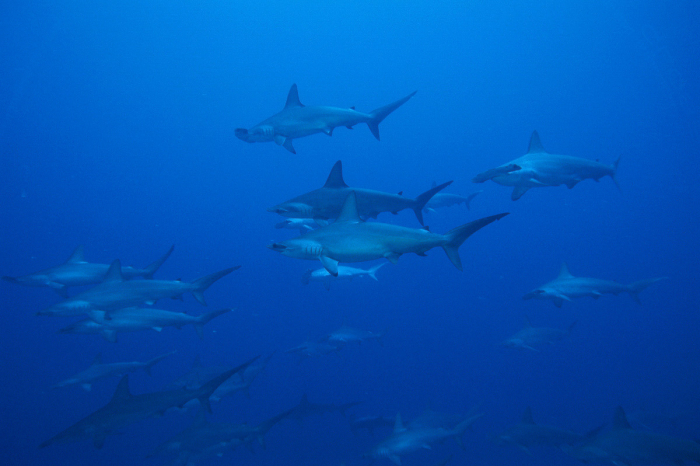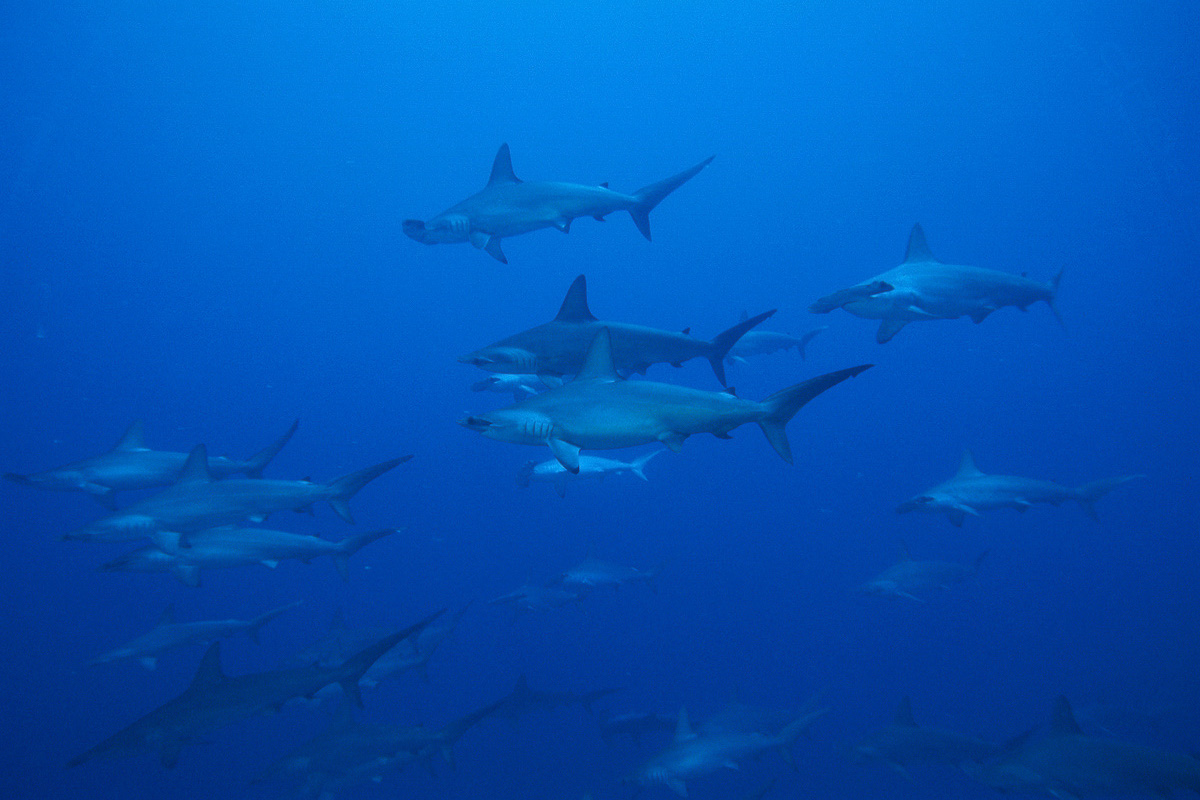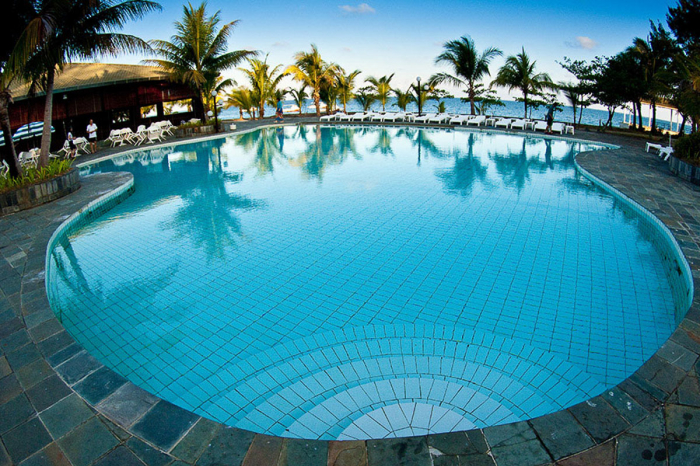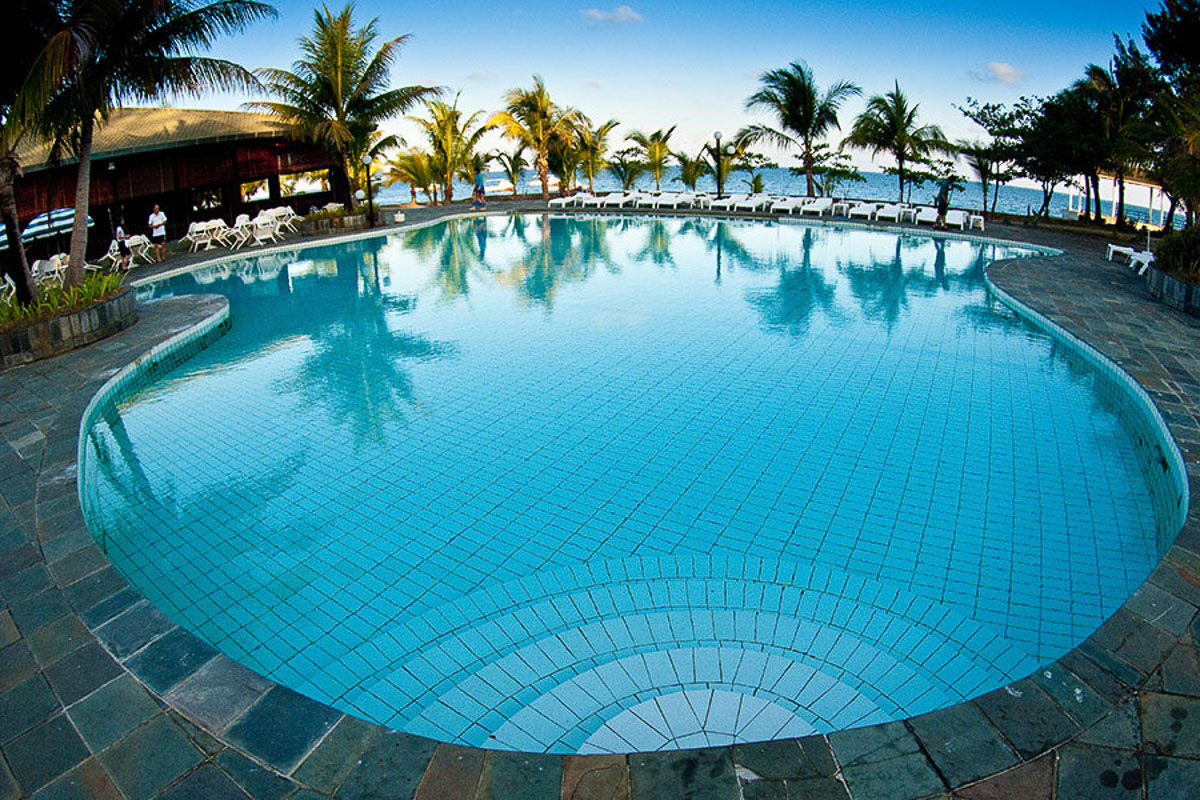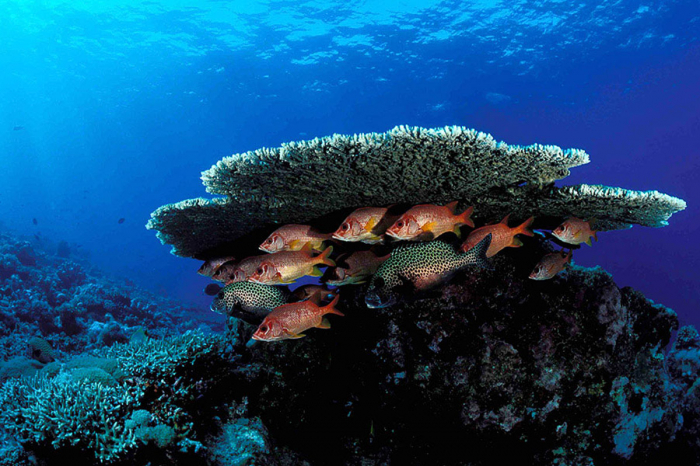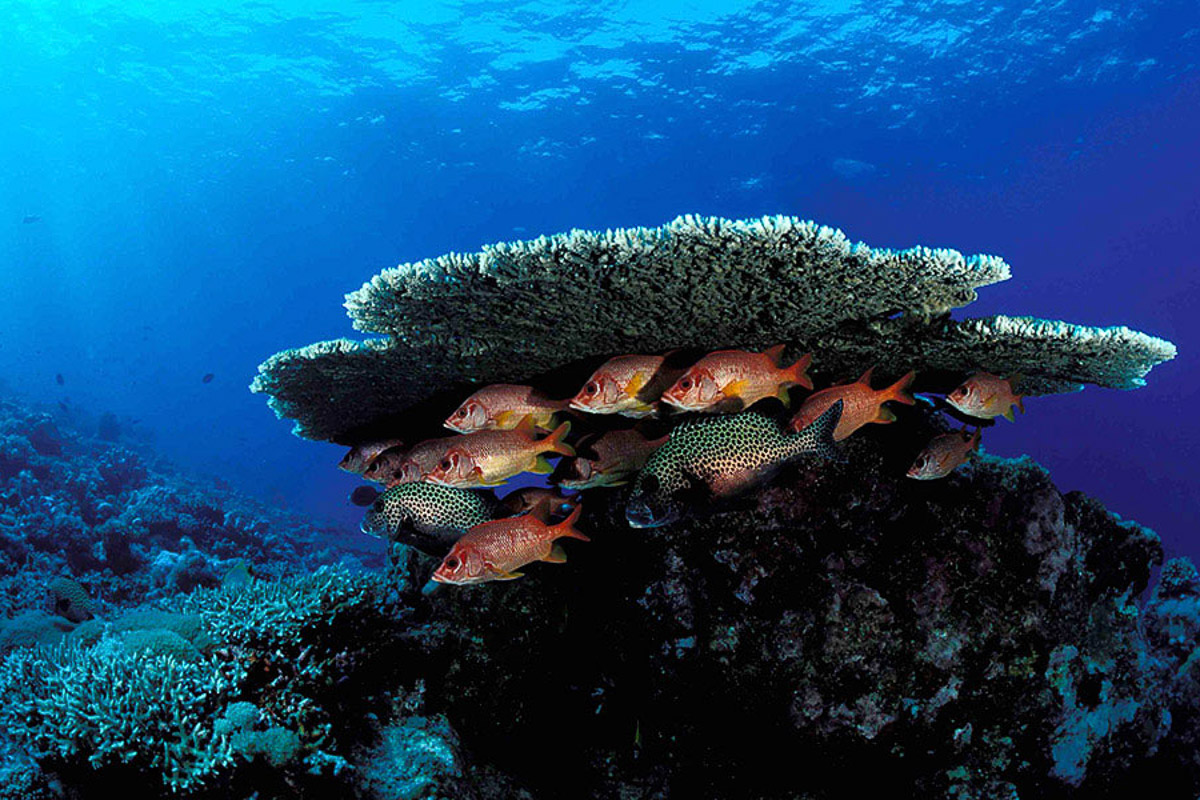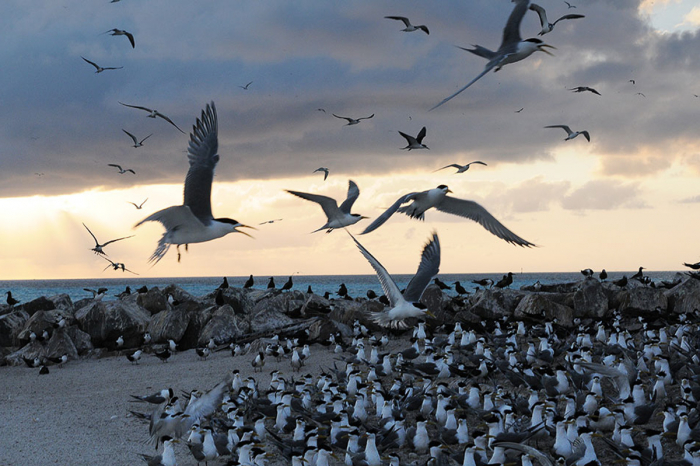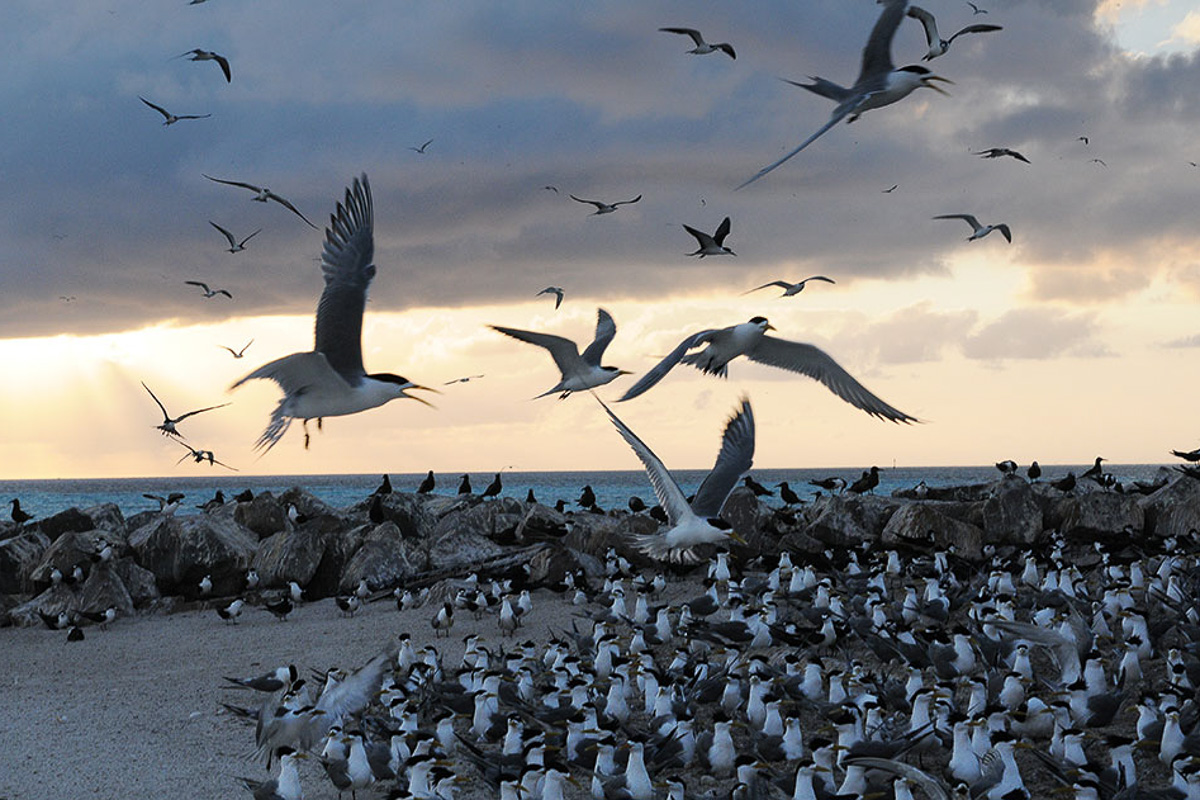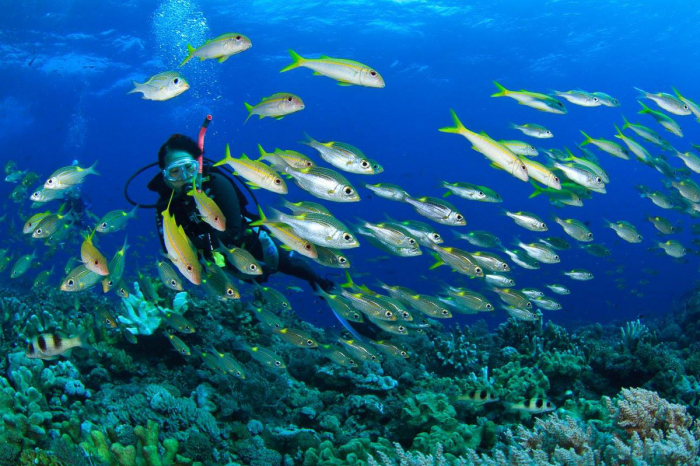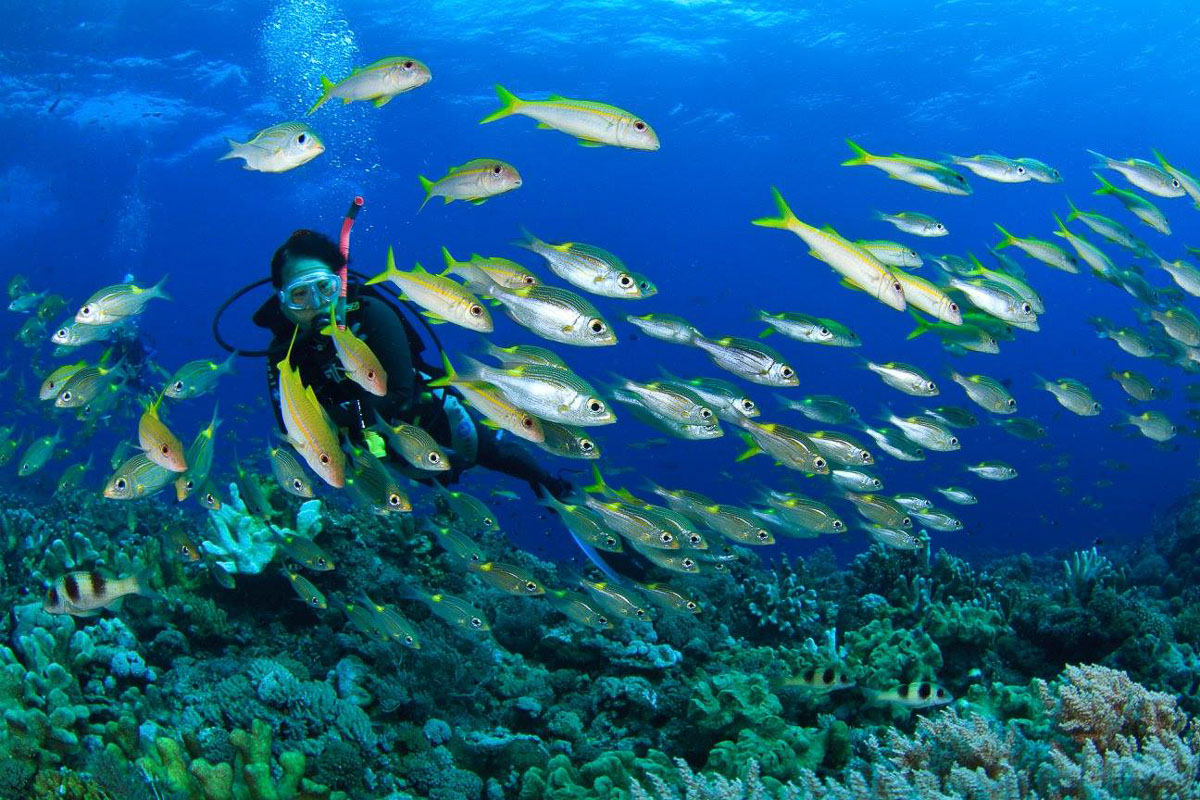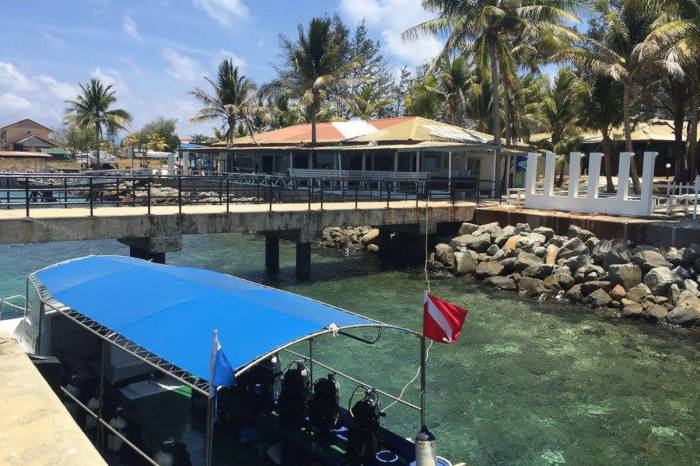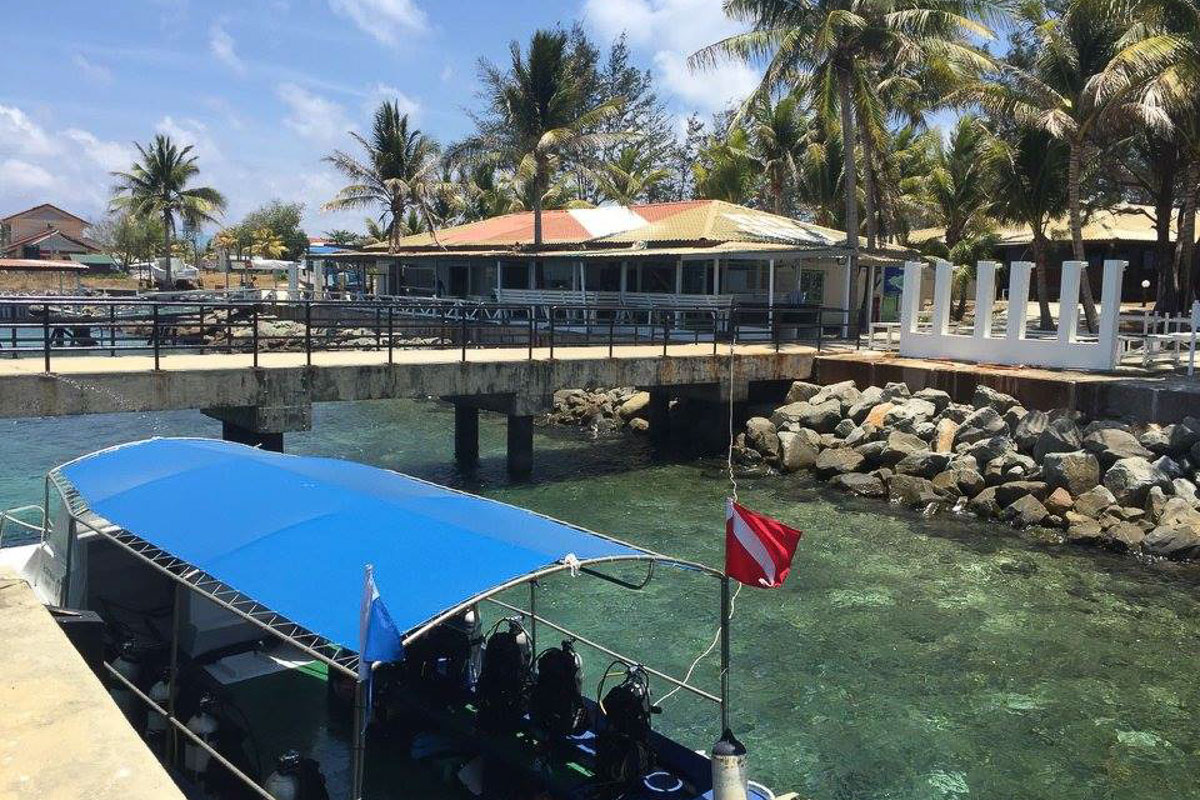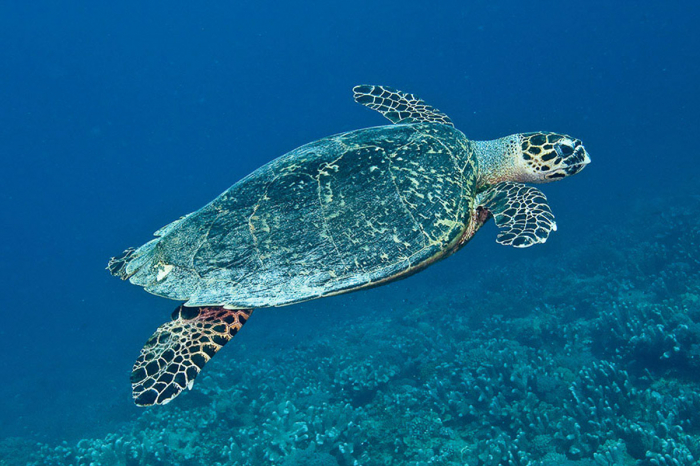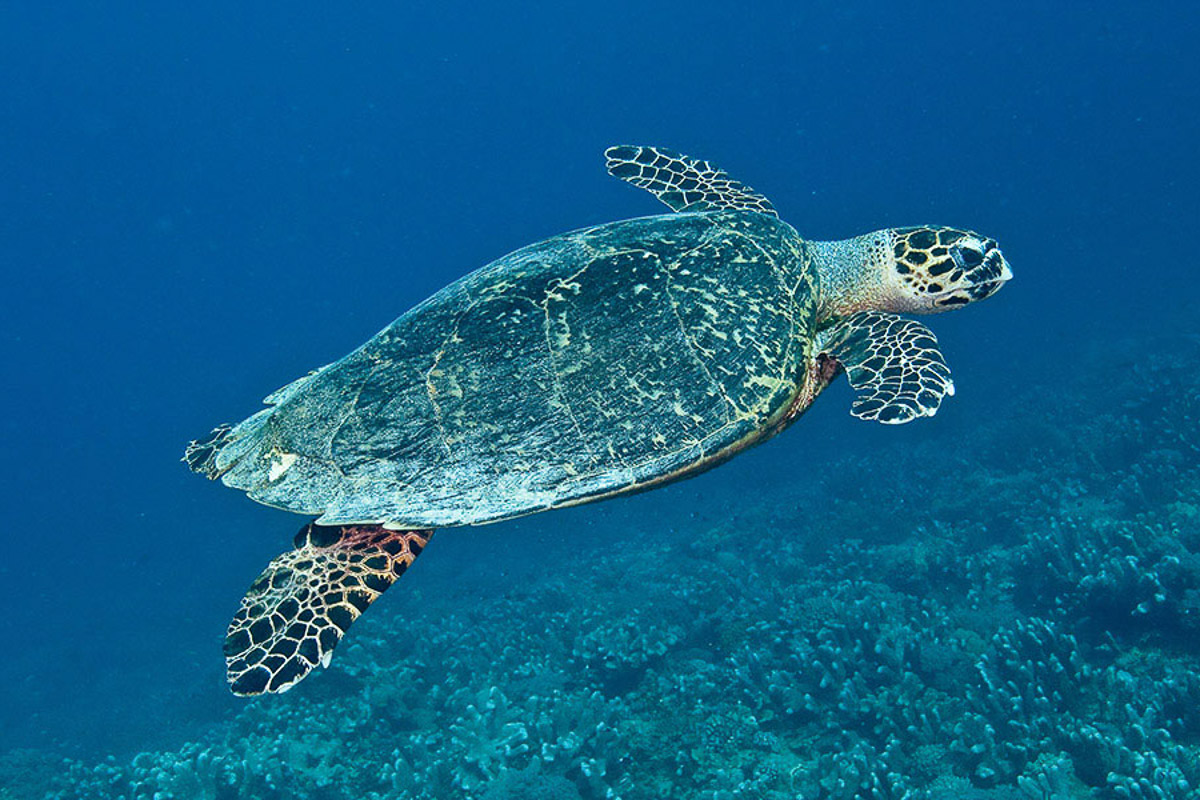 Diving Environment
Type
Reefs, walls & drift diving
Diving Season
March - July, best March - May
Top tips

The schools of hammerheads are normally seen away from the reef, so always keep an eye out in the blue for any giveaway shadows.
Given the remote location of the atoll, Layang Layang Island Resort has strictly enforced rules about not exceeding planned dive depths and decompression.
The resort serves two breakfasts! A light snack before the first dive, and a proper breakfast afterwards to keep your energy levels up.
About Layang Layang
Part of the Spratly Island group that stretches several hundred kilometres off the north-west coast of Malaysian Borneo, this isolated atoll appears as no more than a tiny speck in the middle of the South China Sea. Its isolated reefs and sand bars offer protection to migratory seabirds including terns, frigate birds and boobies that take advantage of the atoll's remote location to raise their young in safety. In fact, the atoll is also known as Swallow Reef because of the thousands of birds that can be seen here.
But beneath the surface, this atoll is a divers' dream, with a ring of pristine coral reefs flourishing in the deep waters. Rising some 2,000 meters from the sea floor, Layang Layang's reefs provide exceptional diving for those in search of adventure. Its dramatic walls and beautiful reefs act as a beacon to pelagic marine life and sharks, rays, whales and dolphins are all found around this isolated coral pinnacle.
Getting to Layang Layang
The nearest city to Layang Layang is Kota Kinabalu on the west coast of Sabah. Return flights to the resort cost around $400 per person and are included within diving packages. Numerous domestic airlines provide flights to Kota Kinabalu from throughout Malaysia, as well as connections from Singapore and Hong Kong. The onward journey to Layang Layang takes about 1 hour, and departs at 05.30am. As the aircraft is small, seating can be limited, especially during peak times.

Where to stay
The resort, navy base and the atoll's 1400 meter runway sit alone on the man-made isle that separates the deep open ocean from the secluded lagoon. Liveaboard trips are no longer allowed to visit Layang Layang, making this resort the only option.

Diving season
To ensure optimal conditions for diving, Layang Layang is only open from March to August, although the resort might shut a little earlier in the year. The best time of year is early in the season from March to May. At this time average visibility is normally between 20-40+ meters, water temperatures sit in the high 20s and hammerhead sharks are a common sighting. The resort closes between September and February, making way for the heavy monsoon rains which ruin conditions and make diving on this remote atoll impossible.


---
Layang Layang dive resorts