Scuba diving in
Cabo San Lucas
Cabo scuba diving boasts a unique blend of stunning underwater environments and supersized marine wildlife. Plus, a classic Mexican resort atmosphere, ideal for divers of all skill and comfort levels.
Highlights
Up-close encounters with sharks, mobulas, hammerheads, and more
Dynamic "cool water" dives with conditions for all skill and comfort levels
Seasonal sightings of migratory humpback whales breaching, spying, and spraying on the surface
Fascinating underwater "sand falls" only found in a handful of destinations around the world
Scuba diving in Cabo San Lucas is all about diversity. This traditional resort town offers the best of both worlds underwater, combining the incredible biodiversity and pelagic encounters of Mexico's Sea of Cortez with all the excitement of diving in wild Pacific conditions. Plus, you'll find plenty of big fish action, unique underwater environments, and dive sites suited to every explorer. Other top attractions in Cabo include snorkelling with sea lions, whale watching, and watersports of all kinds. Above the waterline, visitors can expect unlimited options for accommodation, dining, and nightlife - with a vibrant city boasting something for everyone, from budget backpackers to dedicated divers and high-end holidaymakers.
Diving in Cabo San Lucas
Hammerhead shark

May - June

and

October - Febuary

Devil ray

April - July

and

November - December

Schooling reef fish

Year round

Walls & pinnacles

Year round
If you've been dreaming of taking the plunge alongside marine megafauna, or exploring some of the planet's most unique underwater environments - you've come to the right place. Cabo San Lucas offers excellent diving conditions and diverse wildlife, as well as sites for all skill levels.
Cabo San Lucas Marine Park
This park is home to the bay's most famous dive sites, including Neptune's Finger, Pelican Rock, and plummeting wall dives. Visitors can expect to encounter a craggy coral reef mixed with sand and rock where blacktip reef sharks, sea lions, and schooling reef fish are common. The sandy bottom is home to numerous species as well, with scorpionfish, garden eels, and flounder peering upwards at patient divers. No matter which site you're exploring, keep an eye on the blue - you never know when schooling mobula or cownose rays might pass by, and encounters are possible even well outside of the migratory season.
The protected marine reserve is also an outstanding destination for exploring new underwater environments. The "Cabo Canyon" plunges well beyond the recreational diving limits, boasting a near-vertical drop-off frequently patrolled by sharks and rays. Divers can also explore one of the world's only series of sand falls here - a unique formation created by slowly eroding sand controlled by the region's powerful plate tectonics.
The Corridor and Gordo Banks
Outside the marine park, the conditions and wildlife are even more impressive. The Corridor, a diving area between Cabo San Lucas and San José del Cabo, is famous for encounters with large wildlife. Sharks, mantas, and even whale sharks can all be spotted at legendary sites like Cabeza Ballena, Blow Hole, and Chileno Bay. These diving areas are also hotspots for smaller wildlife, with octopus, crabs and lobsters, and nudibranchs taking shelter on the reef.
Further offshore, lie the Gordo Banks, a series of seamounts frequented by schooling hammerheads, and the premier destination for shark diving in San José del Cabo. It takes roughly two hours by boat to reach the inner banks, and surface conditions tend to be rough at these exposed sites - but the diving itself is worth the effort. Divers descend into the blue searching for scalloped hammerheads - potentially by the hundreds. Because the sharks tend to cruise at depths between 30 and 35 metres, these sites are best left to advanced divers.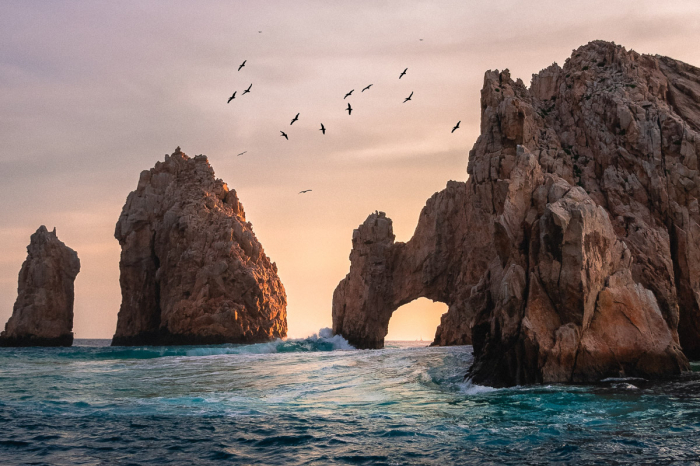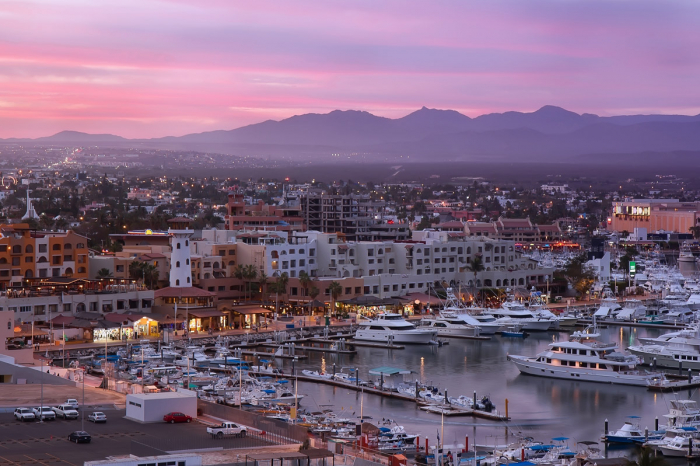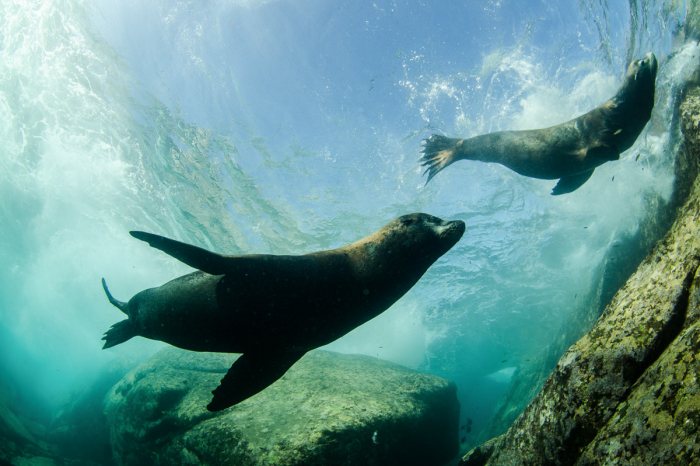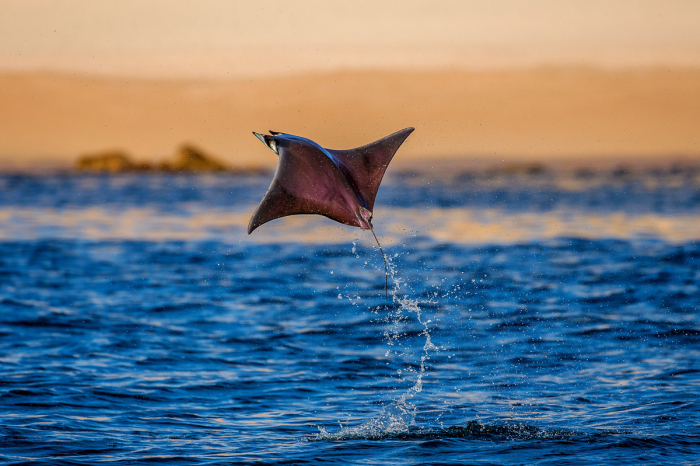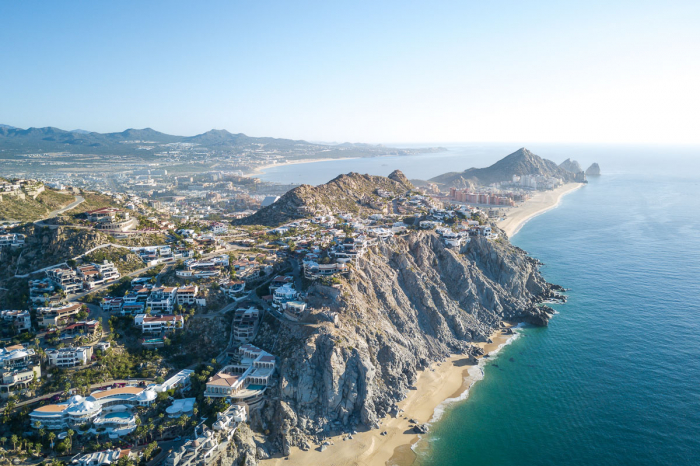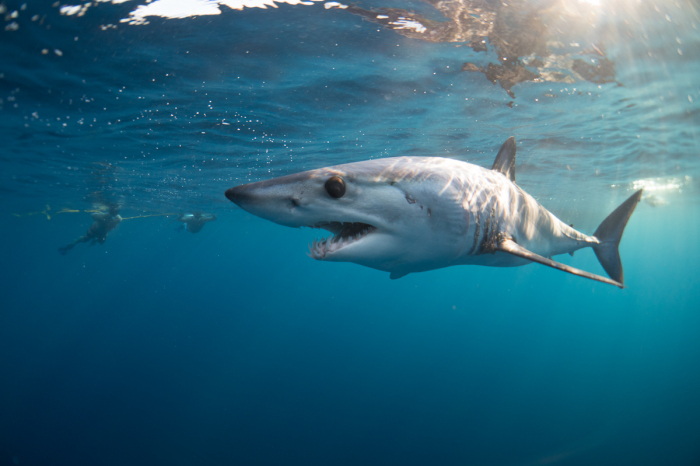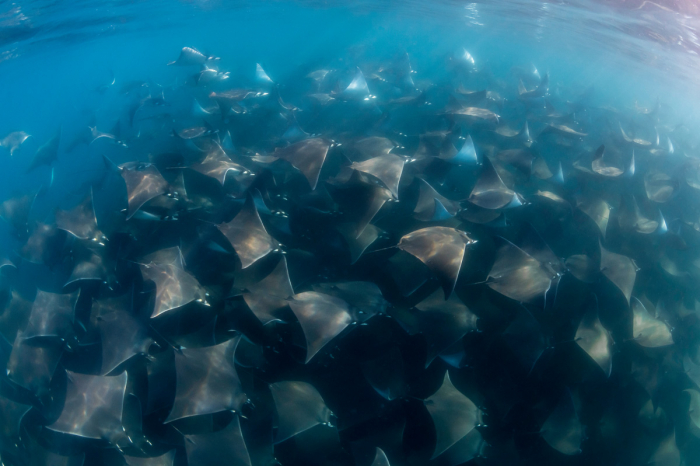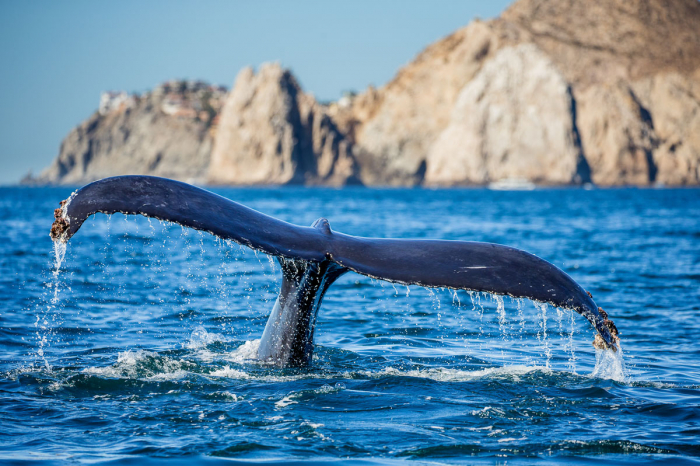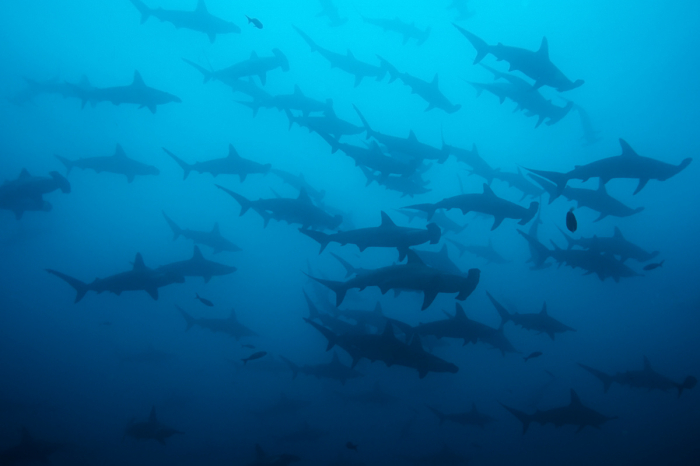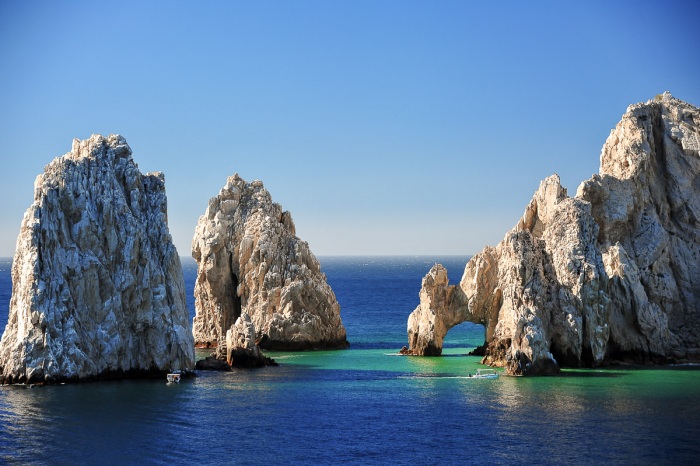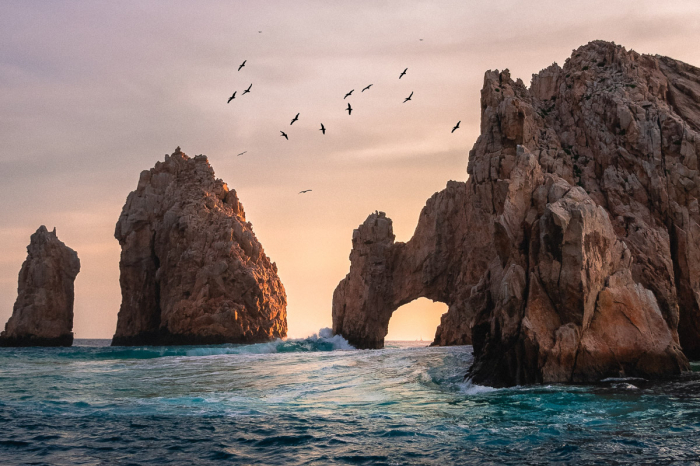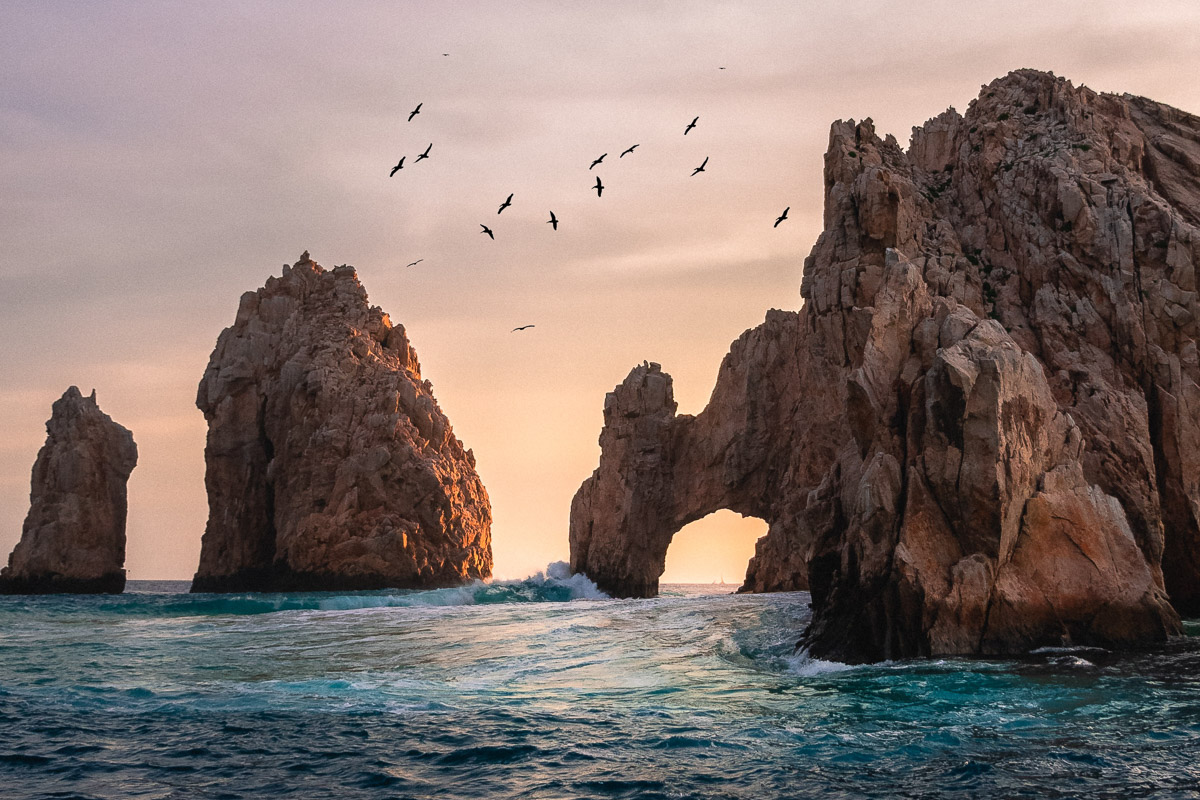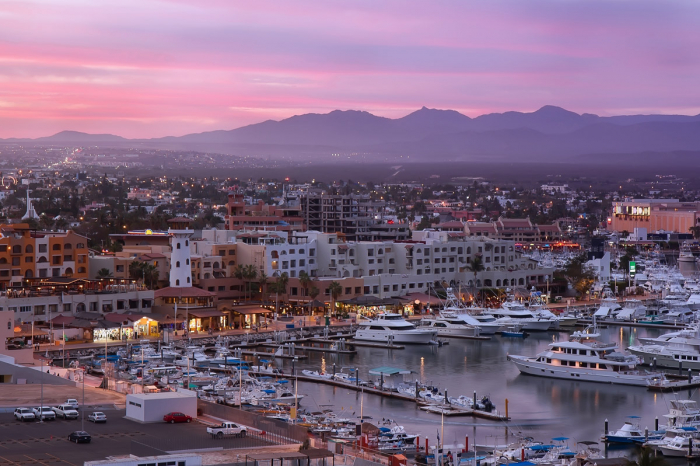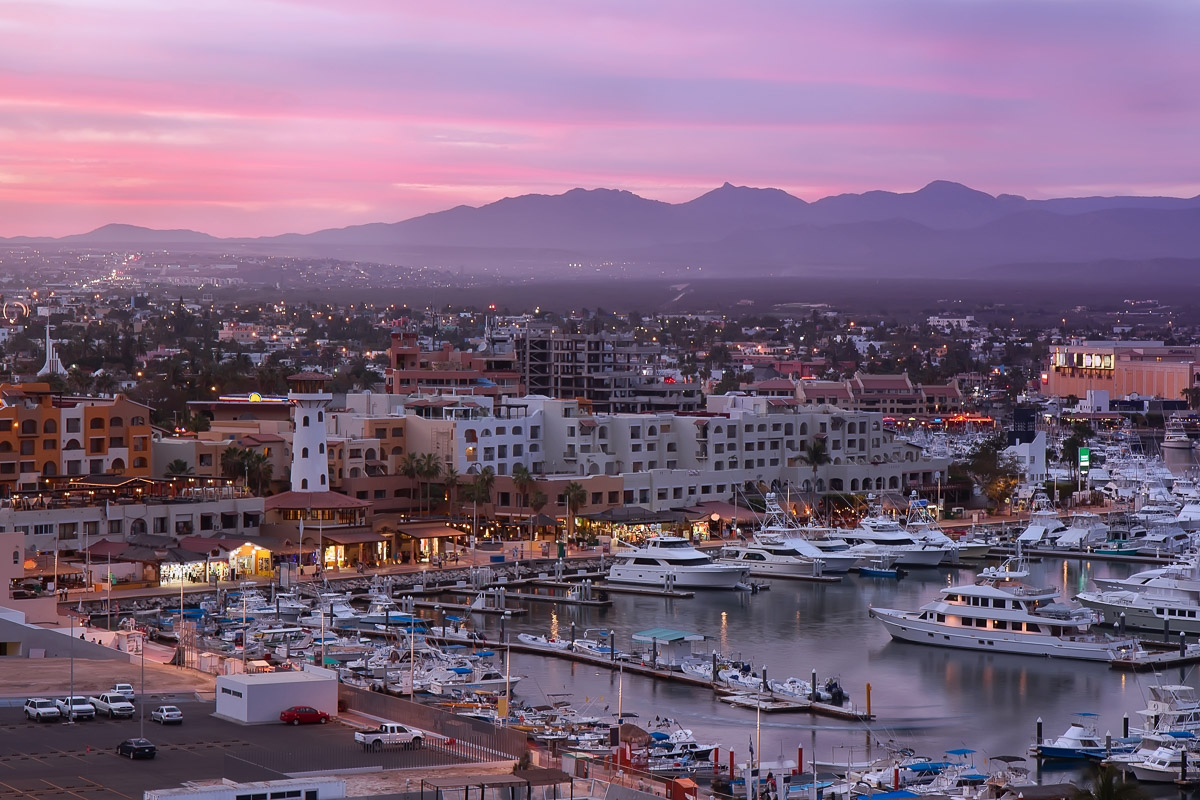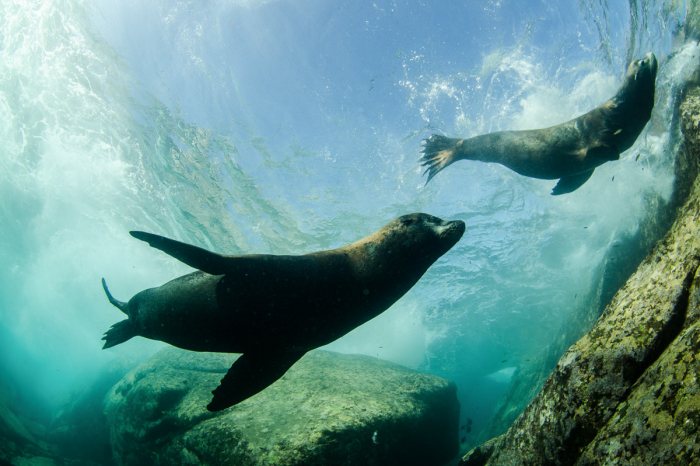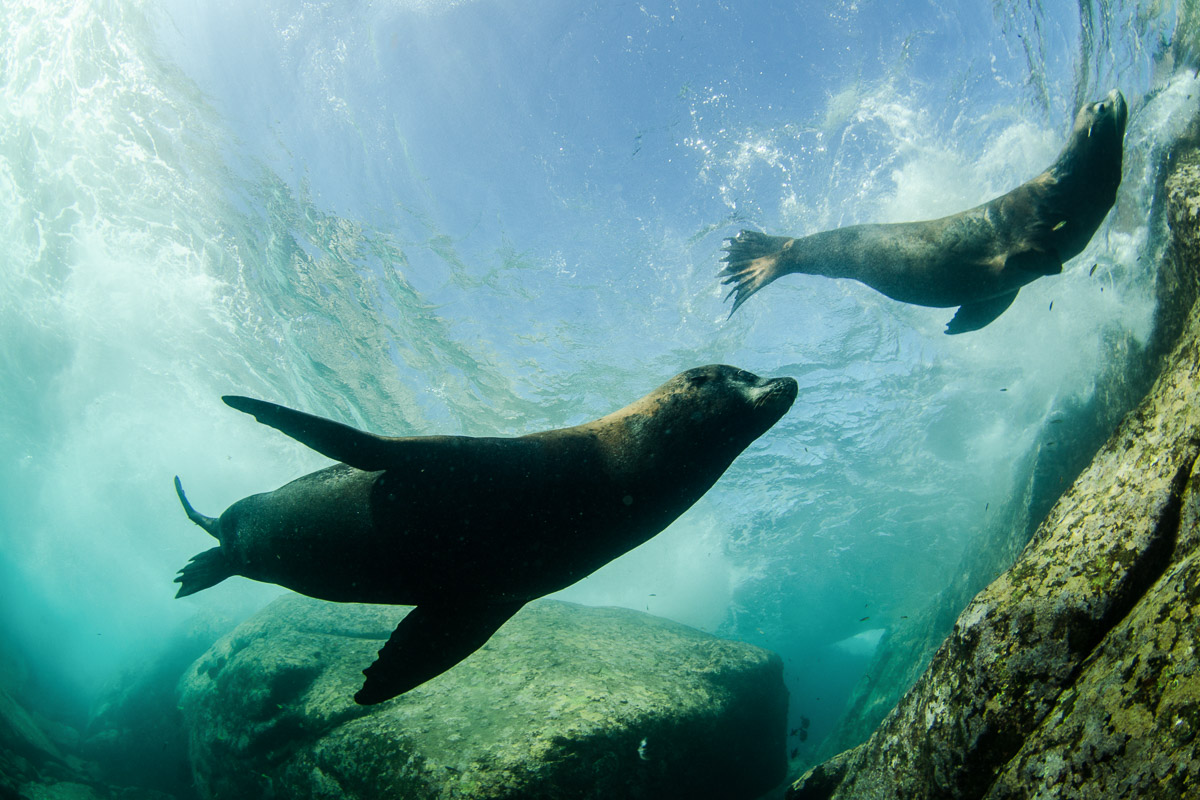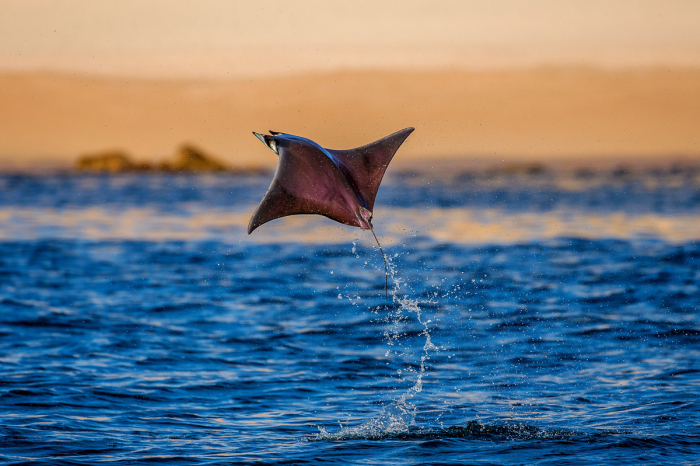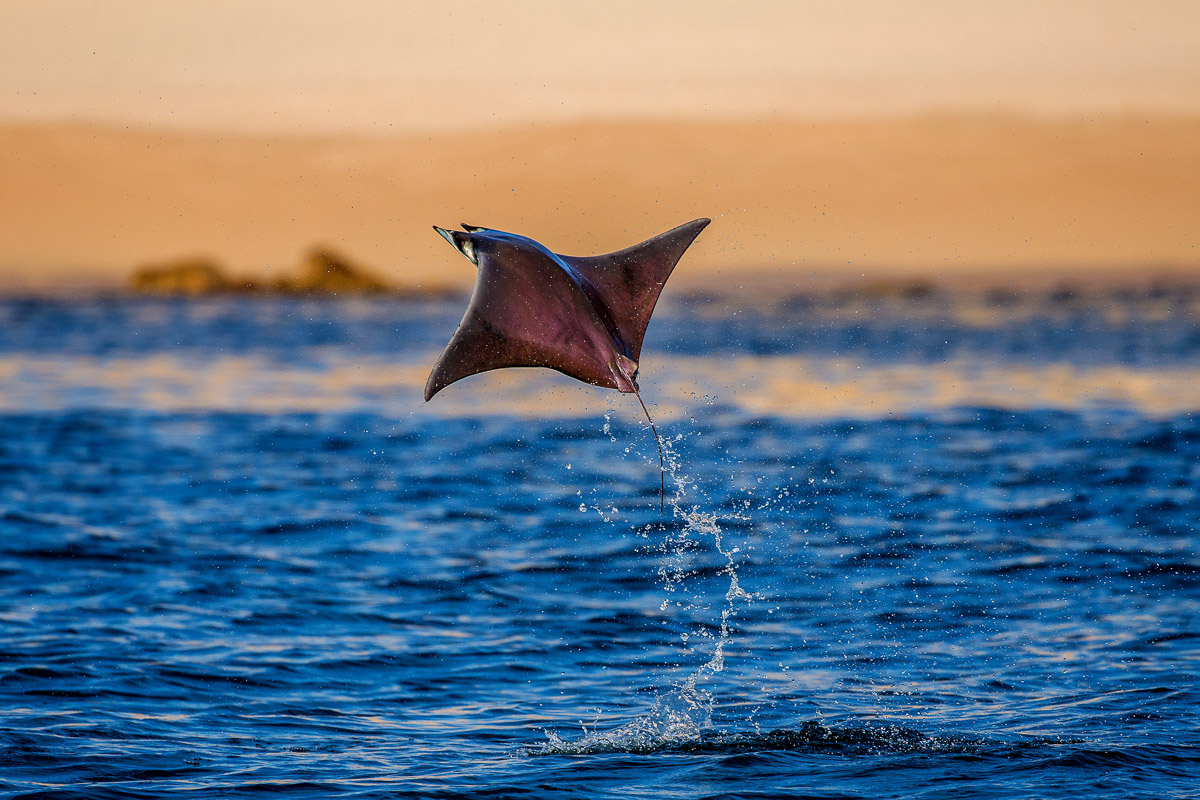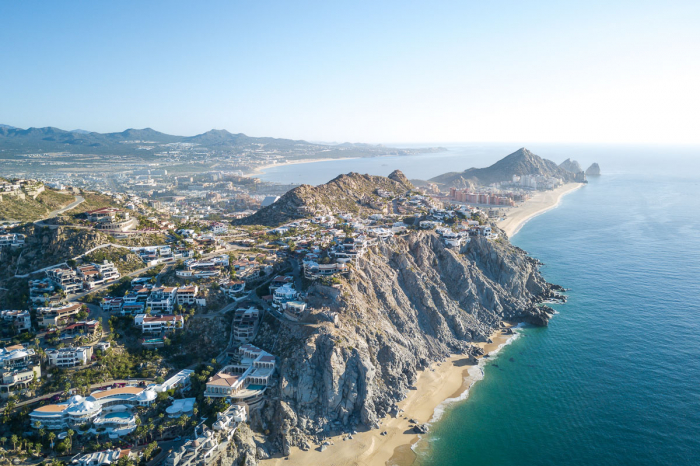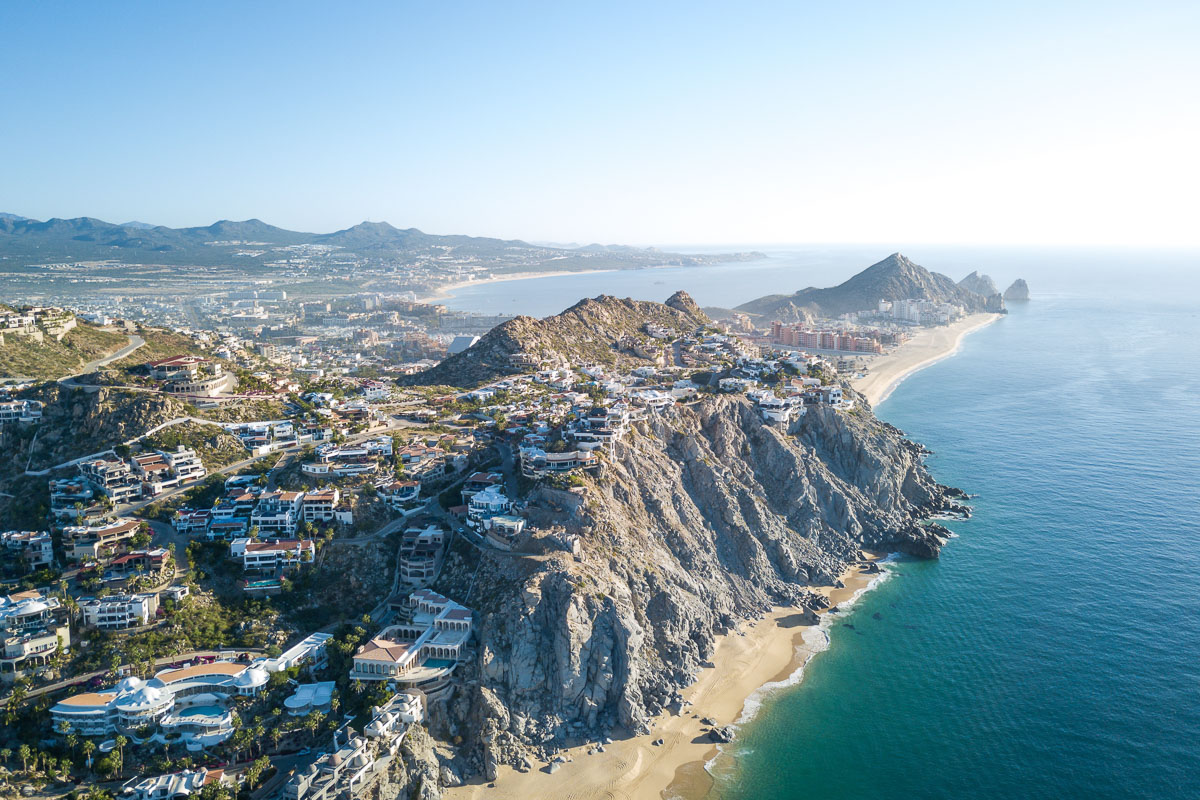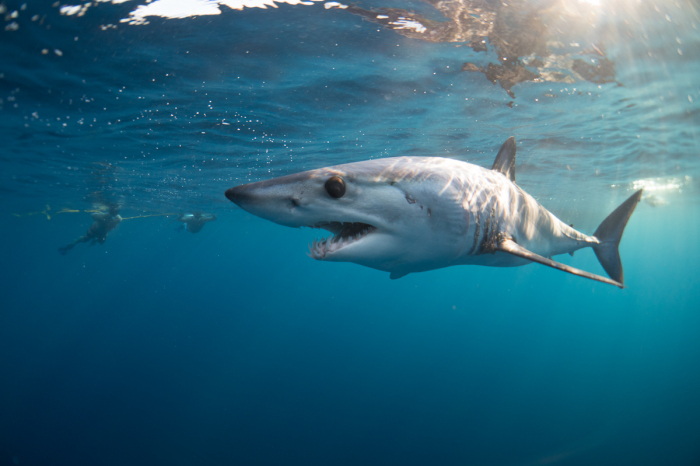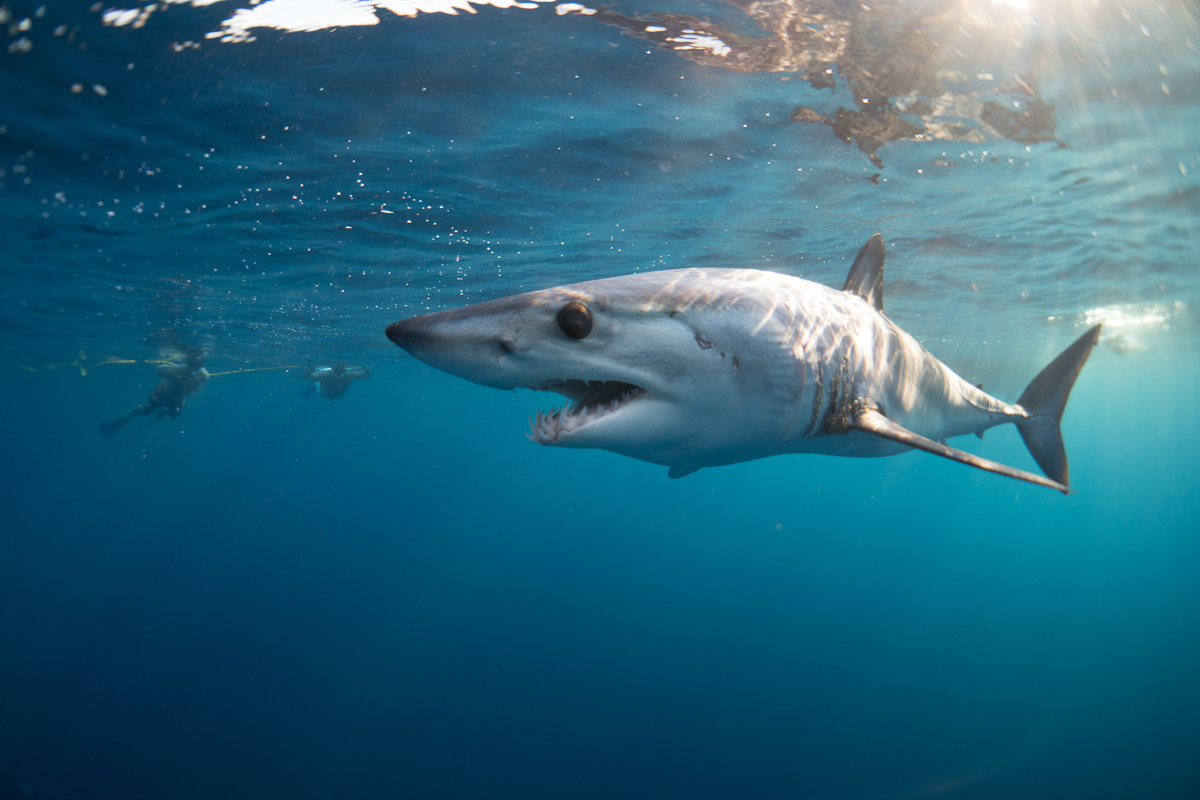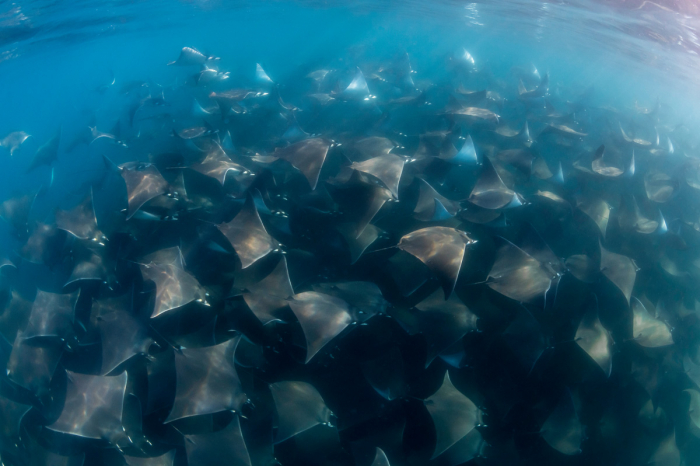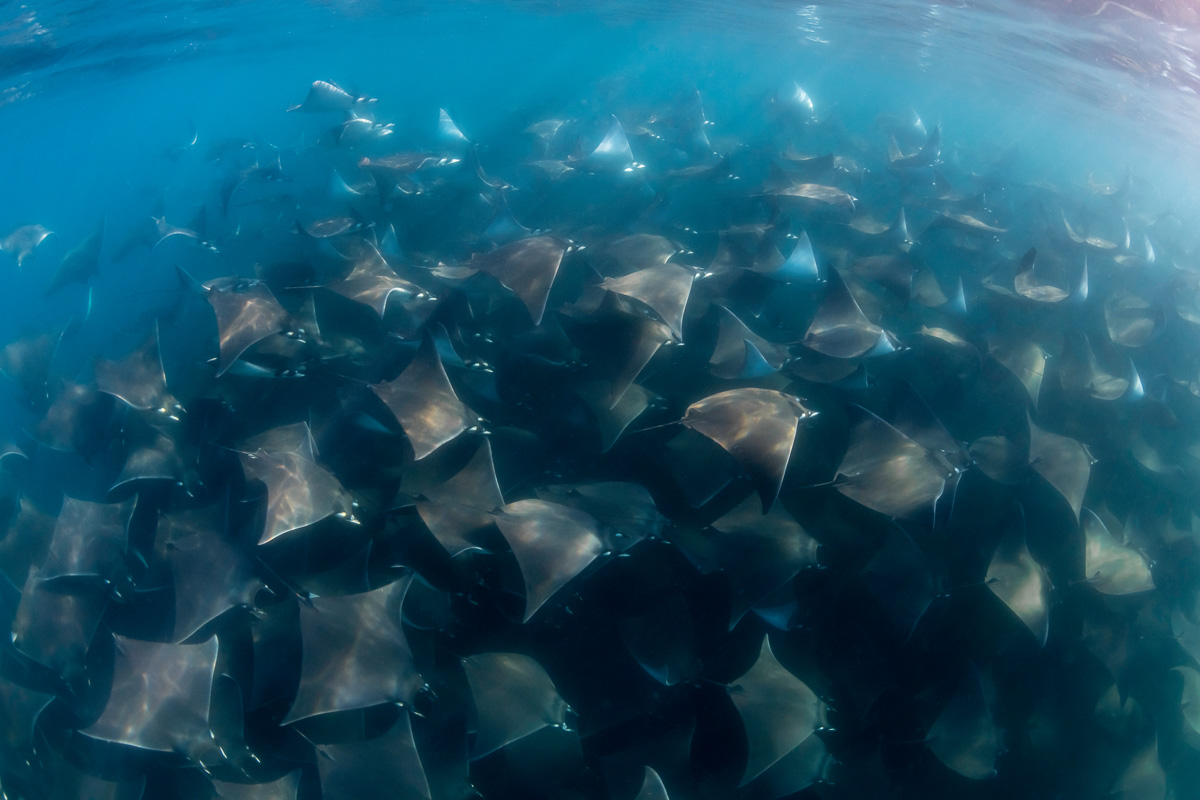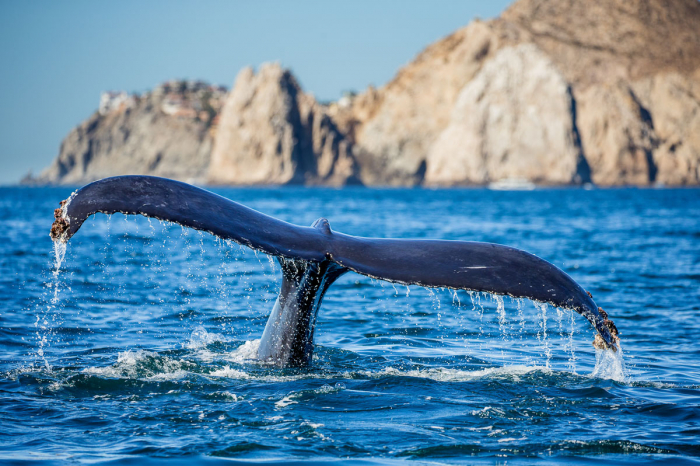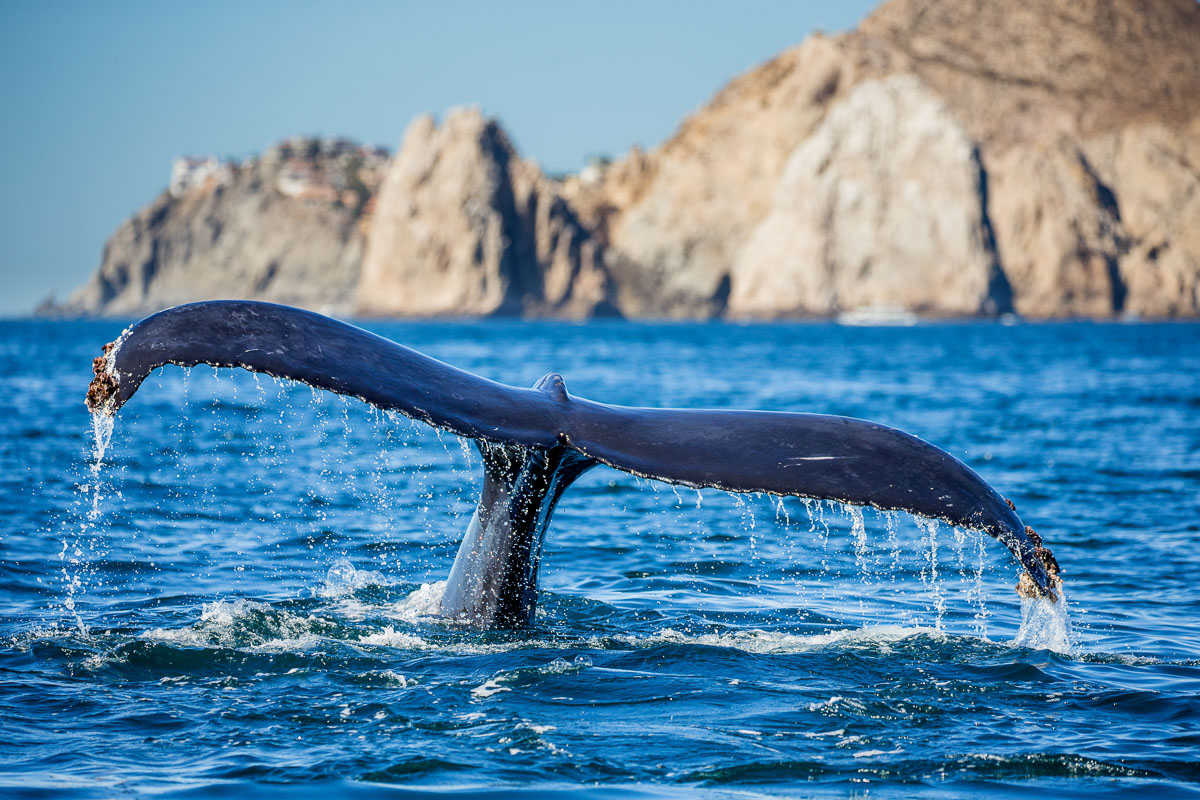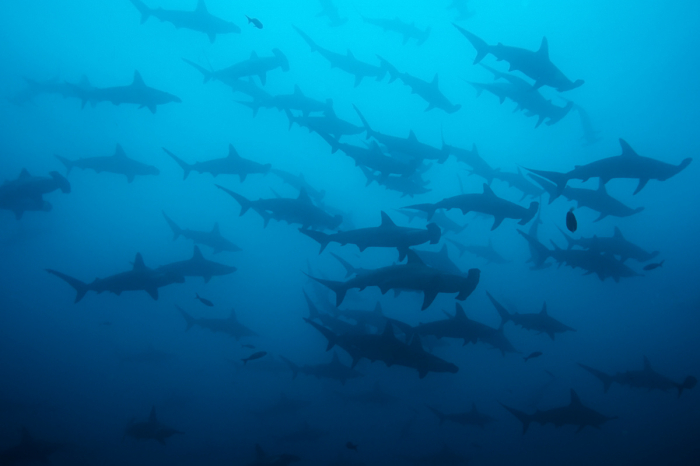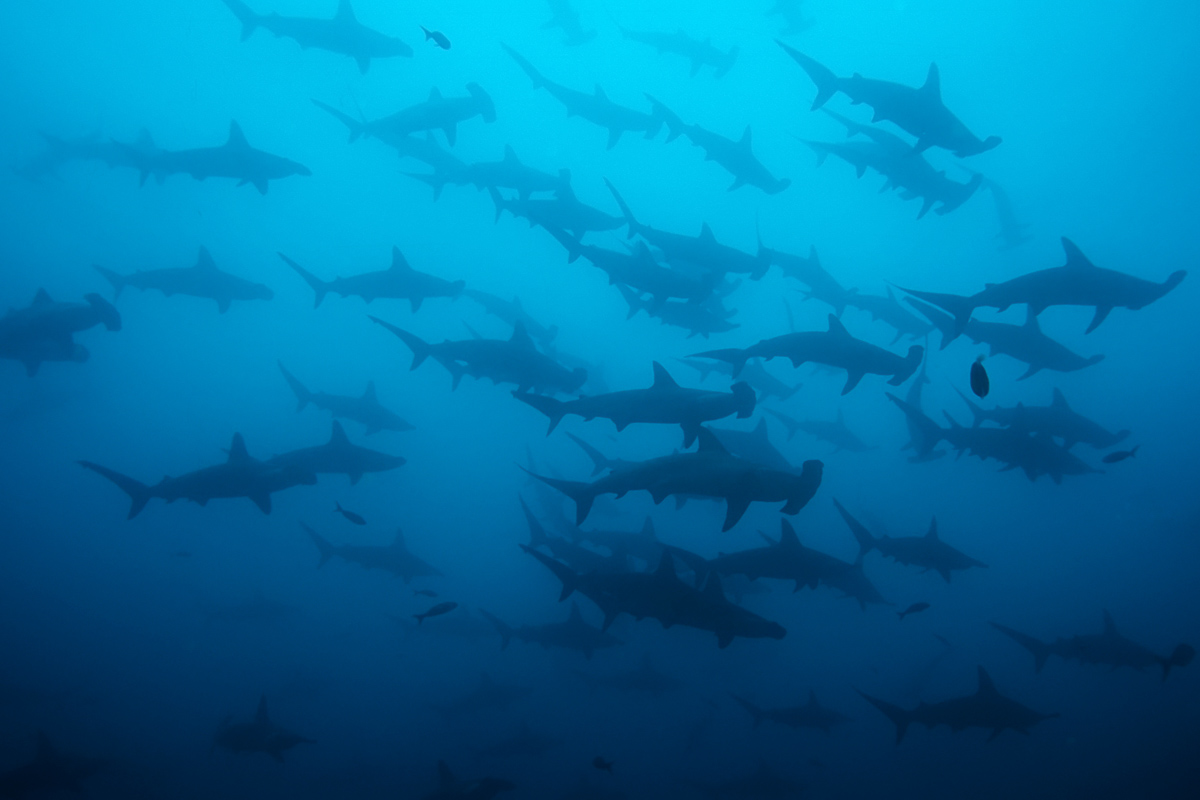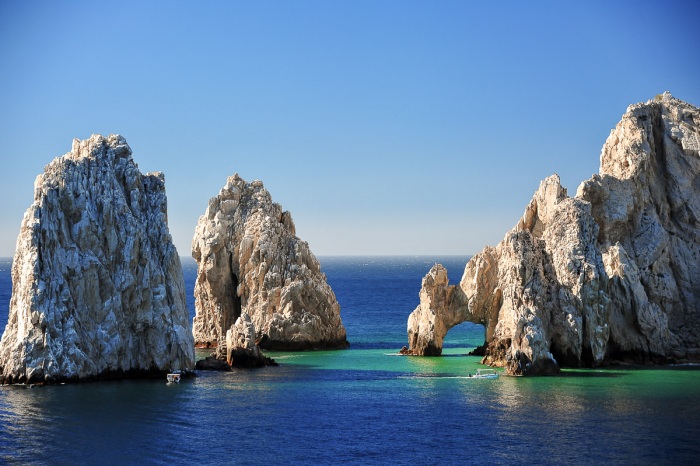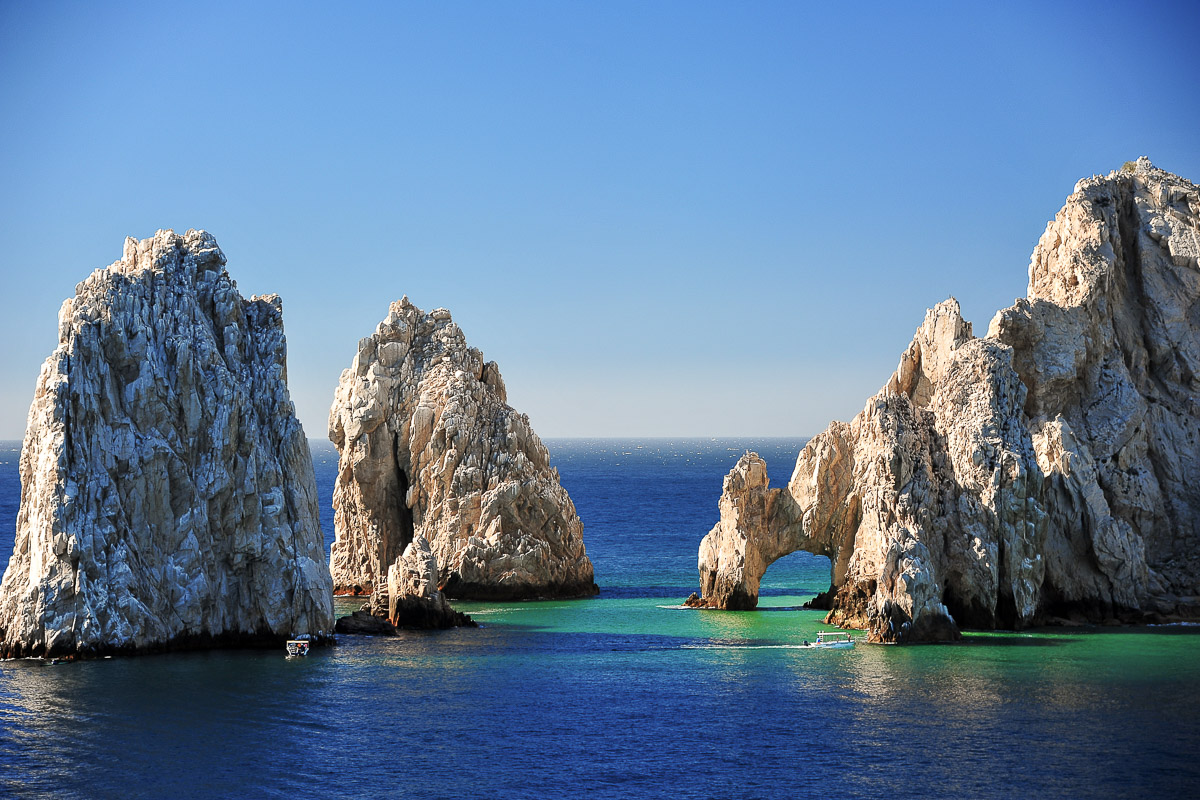 Diving Environment
Type
Reef, wall and canyons
Level
Intermediate to advanced and beyond
Top tips

Don't get your two Cabos mixed up - Cabo San Lucas is one hour south of San José del Cabo.
Plan your trip during September or January for good diving conditions minus the tourist crowds.
Cabo is a top destination for first-time guests in Mexico, with English widely spoken and dollars and euros accepted in most areas.
Don't miss out on a trip to the famous Land's End Arch, Cabo's most photographed natural attraction.
About Cabo San Lucas
Cabo San Lucas is a well-established seaside resort on the southern tip of Mexico's Baja California peninsula. Often referred to as "Cabo", the city is famous for its beautiful beaches, diving, snorkelling, watersports, and nightlife.
El Médano, Cabo's main beach, boasts a massive selection of outdoor restaurants and bars, with stunning Pacific views. Downtown is dominated by the marina, where most water-based tours and adventures depart. Just past this central landmark is the Land's End peninsula - home to Playa del Amor (Lover's Beach) and El Arco, a natural archway in the surrounding sea cliffs, and one of the region's most photo-worthy attractions. Further north, heading toward San José del Cabo lies the tourist corridor, home to plenty of resorts and more stunning white-sand beaches.
Scuba diving in Los Cabos is one of the region's main tourist attractions. But, snorkelling, seasonal whale watching, and glass-bottomed boat trips are also worth a day on the water. Land-based activities include desert trekking, beachcombing, and tours of the nearby sierra - a stunning seaside mountain range.
Thanks to its decades of popularity among national and foreign tourists, Cabo is one of Mexico's most accessible and easy to visit resort towns. English is widely spoken, many businesses accept foreign currencies, and tourist services can be found on nearly every corner in the downtown area.
Getting there
San José del Cabo, roughly an hour north of Cabo San Lucas, serves as the region's transit hub - with regular international flights from the United States and Canada, Western Europe, and Asia. From the airport, you'll find various options for transportation to Cabo, including public buses, taxis, and private shuttles.
Once you arrive in town, getting around is easy. Most tourist destinations are within walking distance. And, those that aren't close enough to reach on foot are well connected via bus, taxi, and Uber. Most resorts and dive centres also offer private transfers via air-conditioned shuttles.
If you're planning to do most of your diving inside the Cabo San Lucas marine park, you can expect short boat rides. Dive centres here use small fishing boats, known locally as "pangas'' to reach the dive sites close to shore, typically within 20 minutes or less. For further-flung dive sites like The Corridor and Gordo Banks, some of the most legendary Cabo San Lucas scuba diving sites, you can expect boat rides of up to two hours depending on surface conditions, weather, and which dive sites you're exploring.
Where to stay
Cabo San Lucas has been a popular Mexican resort town since the 1970s. So, when it comes to accommodations, visitors are spoiled for choice. The city offers nearly limitless options, with resorts, hotels, and even hostels to suit every budget and travel style.
If you're planning to dive every day, you'll want to stay in the city centre, close to the marina - that's where each day's excursions begin. This urban area is highly walkable and home to lots of options for dining and entertainment, and easy access to Cabo's world-famous nightlife.
As you head further out of town along the "tourist corridor" you'll find a variety of luxury resorts, boasting private beaches, golf courses, on-site fine dining, and lush spa facilities. Some resorts and dive centres offer daily transfers, but depending on how far out of town you decide to stay, this could add up to an hour of ride-time to your activities.
Cabo San Lucas diving seasons and weather
Cabo San Lucas diving is excellent all year round, with water temperatures fluctuating between 20 and 29C. Most visitors time their trip depending on which species they're hoping to encounter.
Plan your trip between December and March if you're hoping to spot bigger marine wildlife. During these months, visibility and surface conditions are outstanding, and many impressive migratory animals pass through the region, including orcas, schooling mobula and cownose rays, and even whale sharks. Peak humpback whale season takes place in January and February when mothers and calves are often seen swimming together.
From June through November, Baja California's storm season, Cabo experiences colder water temperatures, and rougher surface conditions. Most dive sites within the marine park are well protected from wind and large waves, and these months are a fantastic time to visit the resident colony of California sea lions. Schooling hammerheads and sharks of all kinds can also be seen at further-flung dive sites in The Corridor and Gordo Banks from September or October onwards.
Keep in mind, no matter when you plan to go scuba diving in Cabo San Lucas, you can expect to encounter chilly thermoclines. These cold currents make the region a hotspot for marine megafauna, even during the warmest months of the year. Above the waves, you'll find an arid desert climate with hot, dry days and cold, windy nights.  
The busy season runs from October through December. So, plan your trip outside of these dates for lower rates and a less-crowded experience overall. September and January are top picks among dedicated divers in the know! 
---
Cabo San Lucas liveaboards