What better time to celebrate our top eco-friendly dive resorts than on Earth Day?
All of ZuBlu's resort and liveaboard partners are eco-friendly, but we work with some particularly incredible resorts that fly the flag for sustainability in Southeast Asia, making a real difference to the conservation of our oceans.
Read on to discover our top five most eco-friendly dive resorts…
1. Misool Eco Resort - Raja Ampat, Indonesia
Hidden amongst an archipelago of uninhabited islands in the remote southern region of Raja Ampat, Misool Eco Resort is a spectacular private island hideaway dedicated to sustainability.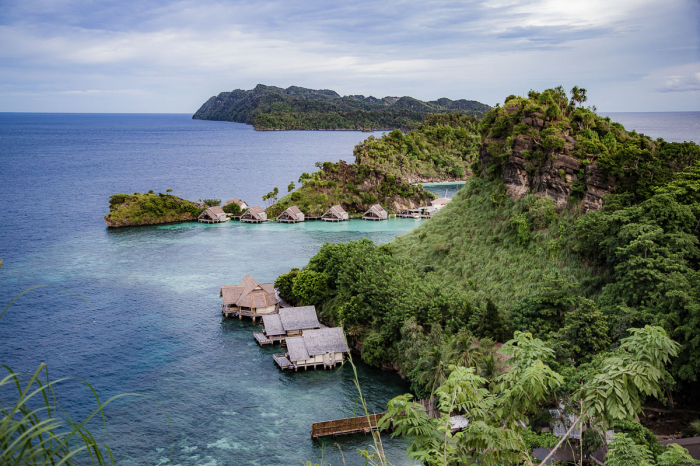 Misool Foundation is the registered charity arm of Misool Eco Resort. Their mission is to safeguard the most biodiverse reefs on earth through the empowerment of local communities. They created the 300,000 acre Misool Marine Reserve, eliminating shark finning and other destructive fishing practices, built a local kindergarten, and created the Misool Manta Project, which educates guests, engages local community members, and conducts critical research on both oceanic and reef mantas. Misool Foundation also purchases rubbish from coastal communities and ships is back to the mainland for recycling, and aims to reduce its carbon footprint by 20% each year, getting as close to zero as possible by 2022.
---
2. Ceningan Divers - Lembongan and Nusa Penida, Bali, Indonesia
Ceningan Divers is a run by a group of divers that are as passionate about the environment as they are about diving. The resort is a Green Fins member, Green Star Award, 100% AWARE partner, and a lifetime member of The International Ecotourism Society.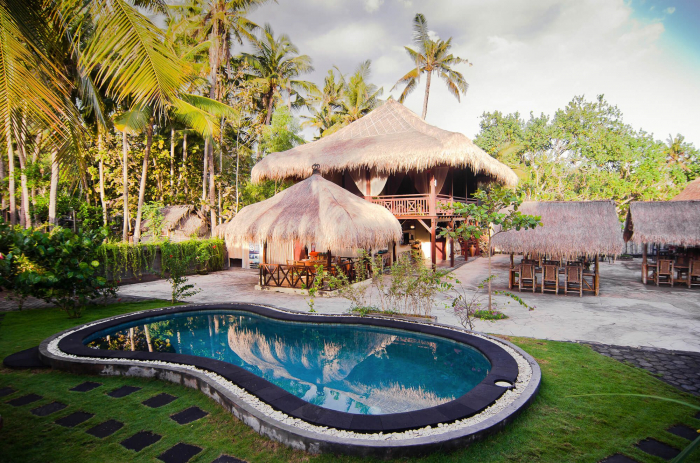 Ceningan Divers has removed all single use plastics such at straws and water bottles from the resort but also recycles any plastic waste whenever possible. Over 80% of the resort's staff are from the local area, and they hey are actively involved in different initiatives - including education, waste reuse and recycling - with the local village. Ceningan Divers employs strict dive and snorkel guidelines set out by Green Fins, and guests receive a full briefing on arrival. Guests are also encouraged to participate in clean ups and be aware of potential impact on the local environment and use of single use plastics.
---
3. Sangat Island Resort - Coron, Philippines
Surrounded by towering limestone cliffs, dense jungle and the amazing reefs and wrecks, Sangat Island Resort is perfect for eco-conscious divers and those searching for a remote tropical paradise.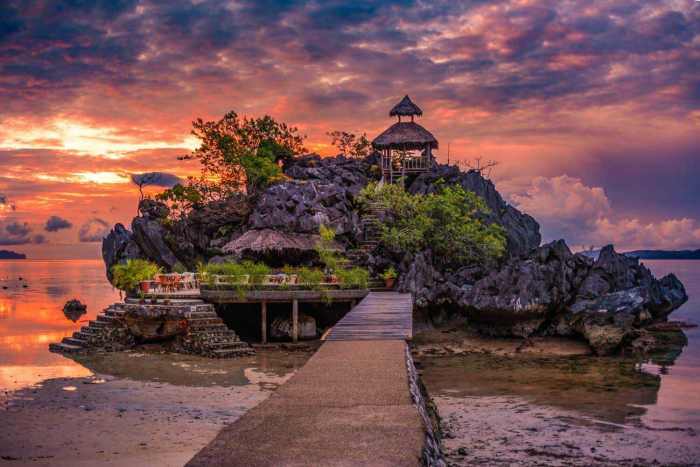 Sustainability and respect for the environment are at the heart of the resort, and the surrounding sanctuary is both protected and lovingly nurtured. Completely independent of the mains supply of electricity and water - Sangat Island Resort  uses solar power and desalination plants - and the accommodation is built to minimise any environmental impacts. As the official conservators of the local sanctuary, the resort hosts marine research volunteers to assist in the care of protected habitats. 75% of the reefs surrounding Sangat Island are intact and healthy and through the resort's assistance and protection, the remaining 25% continue to recover.
---
4. Scuba Junkie - Sipadan, Malaysia
A leader in sustainability in Asia, Scuba Junkie, with its original resort on Mabul, is the perfect eco-conscious choice to dive Sipadan. Scuba Junkie says, "Conservation of our local environment, both above and below the waves, has been at the heart of Scuba Junkie's ethos right from our inception."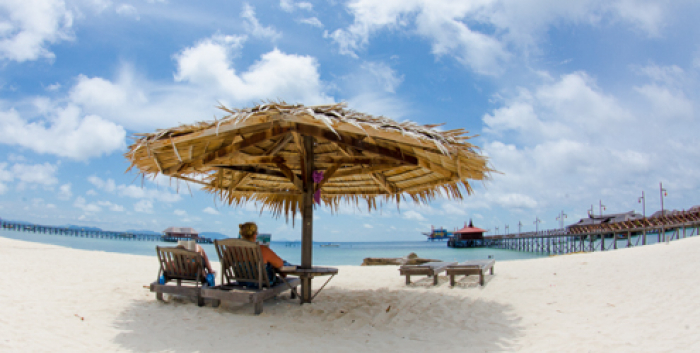 The resort was constructed to minimise environmental impact, set back from the beach away from nesting turtles, solar panels fitted and a sewage treatment facility installed. The resort does not allow single use plastics, waste is either repurposed or sent back to the mainland, all cleaning products are biodegradable and the water refill stations are available throughout. In addition, the restaurant serves no seafood. There are also regular beach and reef cleanups, annual shark and turtle weeks to raise awareness of conservation, and the resort was a driving force behind the Semporna Shark Sanctuary proposal. They also have a coral reef redevelopment programme and have established several artificial reefs. All of their active programmes encourage the participation of the local residents.
---
5. Evolution Dive Resort - Malapascua, Philippines
Green Fins and Dive Against Debris members, Evolution Resort uses the word 'progressive' when describing themselves – aiming not to repeat what has been done before but rather focus on good dive training, creating quality divers with good skills and awareness for the environment and their part in protecting it.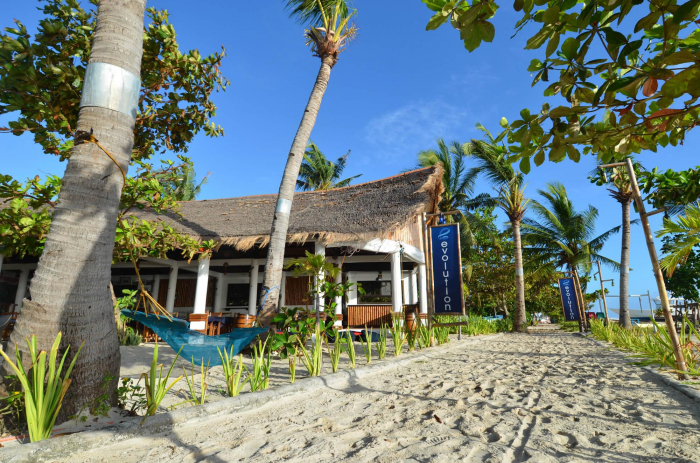 This philosophy is evident in the running of the resort itself, and is driven by the eco-friendly principles of 'Reduce, Recycle, Reuse'. They have received awards recognising them as one of the most eco-friendly and progressive resorts in Malapascua. They reduce their environmental impact by either recycling, reusing or banning plastics, packaging, certain products and food. All food is sourced either locally and only non-reef fish is supplied on the menu. Water usage is reduced by helping guests understand their carbon footprint and energy usage is reduced through several guest initiatives. All instructors ride pedal bikes instead of motorbikes and the resort encourages its guests to do the same. Founding members of the Marine Protection Fund on the island, Evolution Dive Resort acts as the main day to day managers and they enforce strict dive and snorkel guidelines, as well as conducting monthly beach and dive site clean ups.
---
---
Join the ZuBlu community to receive the latest insights and unmissable adventures
Don't worry, we'll only send you really good stuff - and we never share your details
---