'Sustainable tourism', 'ecotourism' and 'ethical travel' are common buzzwords applied to many destinations and businesses without any real thought as to what sustainable travel actually means. And, with many so-called 'eco-resorts' falling far short of even the broadest definition of sustainable, how does an eco-conscious traveller decide where to go and what to do? 
Navigating this minefield often requires travellers to trawl sites filled with conflicting or misleading information - without ever learning how to actually travel more sustainably. So, to help our guests learn more about what they can do to minimise their environmental impact when on holiday, we've put together this brief guide to carbon footprints, carbon offsets and travelling smart.
---
Need help planning your ultimate sustainable dive holiday?
Contact one of our dive travel experts today

---
What is sustainable travel?
For many divers, travelling responsibly and sustainably, and minimising the environmental impact of their holiday, is as important as finding the right resort or the best season to visit. But what do some of these buzzwords actually mean? Let's clear up the definitions of two commonly used terms - ecotourism and sustainable tourism. While often used interchangeably, it helps to understand a little more about the two terms. 
What is sustainable tourism?
Sustainable tourism is a broad term, focussing on travel that minimises the negative impact on the environment and local communities. A typical beach holiday can be considered sustainable, provided it's planned and enjoyed in a conscious and responsible manner. 
So, what is ecotourism?
Ecotourism focuses on educating travellers about local ecological conservation efforts. It normally implies that travel has a purpose of supporting, learning about, or engaging in projects that conserve the environment and sustain the well-being of local people.
Is sustainable travel possible?
After multiple, long-haul flights to and from a destination, an individual passenger can be responsible for several tonnes of carbon emissions. Clearly, no matter how many taxis that are then shared, or plastic bottles refused, there is no way to directly offset the huge amount of carbon produced from air travel. So does this make the notion of sustainable travel an oxymoron? 
Well, yes and no. As a recent study on the environment and tourism highlighted, international travel is a strange sort of paradox - it can be "both a destroyer of nature and an agent for its conservation". While air travel on its own can never be sustainable, it is certainly possible to explore destinations without damaging the natural habitat or cultural heritage. Or, even better, to make a positive impact on the destination you visit, including the local inhabitants. And, when this is combined with the means to indirectly offset the carbon you were responsible for when flying, travel can and should be considered sustainable.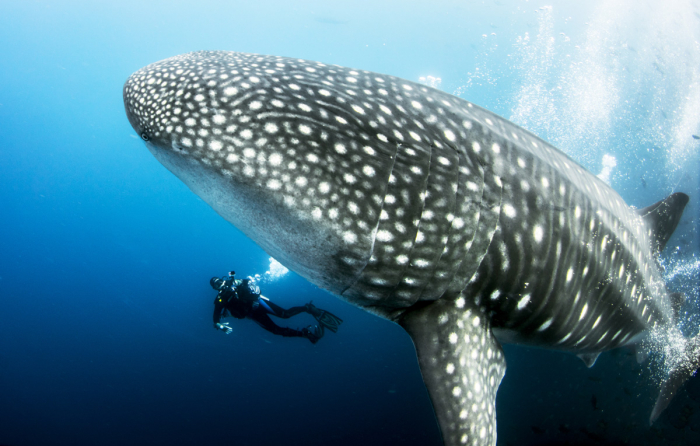 Minimising the carbon footprint of your flight
Whilst the airline industry continues to evolve and make significant improvements to its planes, the carbon-cost of a flight will always be the single overriding factor when a traveller considers their carbon footprint. But, by keeping a few things in mind when making a booking, travellers can make a more informed choice and avoid unnecessary excess carbon production as a result.
The age of a carrier's fleet. Modern planes are more fuel efficient and have a lower carbon-cost per passenger kilometre travelled.
Occupancy rate. Planes that fly fully-loaded mean a lower carbon footprint per passenger, compared to those that fly half empty on a regular basis.
Freight share. Mixing passengers and cargo means airlines can maximise their efficiency for every flight, bringing down the carbon-cost for the passengers.
Seat density. More seats means more passengers and a lower carbon-cost per head.
Strict luggage policies. Allowing passengers to carry a lot of unplanned extra weight means the airline will struggle to maximise a flight's fuel-efficiency, penalising all of the passengers onboard, not just those with the extra luggage.
Direct flights versus stopovers. Planes have the lowest fuel-efficiency when taking off or landing and so the more time spent cruising at high altitude, the better.
Other factors. The airline's social responsibility and environmental practices, investment into carbon offset programmes or investment into research and development.
So, if you want to minimise your carbon footprint, book a direct flight in economy with a carrier that is always busy, has a strict policy on extra baggage and has a high seat density. Budget airlines do surprisingly well in this respect and should always be considered when booking flights.
Calculate your footprint and carbon offsets
While it might be impossible to offset the carbon footprint of your flight simply by living sustainably during your holiday, there are still ways you can reduce the impact of air travel. Carbon calculators help travellers determine how much carbon they are responsible for by looking at the carbon-cost per passenger kilometre travelled, known as the 'carbon intensity'. 
There are plenty of websites offering tools to calculate your carbon footprint as well as the means to offset it. Travellers simply enter their flight details to get their carbon footprint, alongside ways to fund the removal of an equivalent amount of carbon from the atmosphere. Some organisations offset carbon by planting trees, others directly support projects that reduce carbon in other ways - such as supporting research or providing green energy in developing countries. 
Here are a few suggestions of sites with both carbon calculators and the means to offset your carbon from a flight: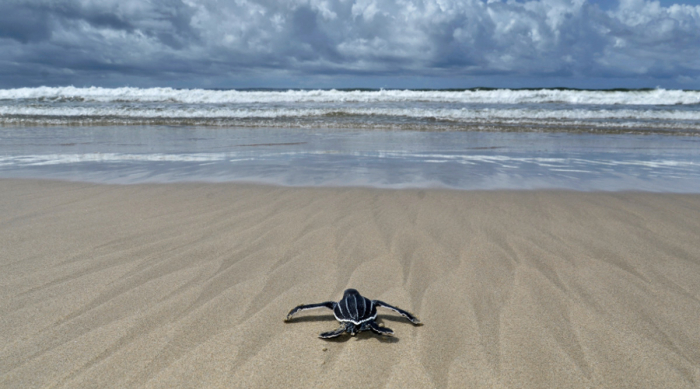 Travel smart and cut your carbon
As well as offsetting the carbon-cost from your flight, there are many other ways you can reduce your impact whilst travelling.
Share transport
When you arrive at your destination, you'll need to travel from the airport to your resort, and whilst we would always recommend walking or cycling, you might struggle with your luggage! A more realistic alternative is to use a shared taxi or public transport, helping to keep your carbon footprint to a minimum. And, getting someone to share a taxi keeps your costs down as well.
Pack light
The less weight you are packing, the less carbon you are responsible for. Consider travelling with just your favourite mask and dive computer and renting dive gear at your destination, rather than hauling your own gear from home. Consider bringing along a Kindle rather than lots of books and pack multi-functional clothes, or better yet, buy some at your destination. And, always pack a sarong - an all-in-one towel, wrap, hat and baby carrier.
Choose a responsible operator
Stay in hotels and dive with operators that are proud of what they do for the environment and are prepared to stand up for what they believe in. Always favour operators that follow certified sustainability standards - such as Green Fins members. There are plenty to choose from in the dive industry and guests can vote with their wallets. 
Buy and eat local food
Eat local food and buy local produce whenever you can to support the local economy and reduce unnecessary carbon emissions. Dining on salmon beside a beach in the Maldives might sound appealing, but you can guarantee that it's been flown in from somewhere else and carries with it a high carbon footprint.
Buy responsible souvenirs
Check that the souvenirs you purchase are produced locally rather than in an anonymous factory elsewhere and sent around the world on a cargo ship. Not only does this reduce your carbon footprint, but it also supports local livelihoods at the same time. Just keep an eye out for souvenirs that support destructive practices, such as those made from materials like shell and coral.
Reduce your waste
Wherever you stay, make a point to say no to straws and other single-use plastics. And, if you don't need your towels and bed sheets changing, tell the staff - most likely they don't need changing every day and you can save on water and reduce your carbon-footprint at the same time. Pack a lightweight, reusable cloth bag for shopping and find out where you can refill your water bottle - or failing that, how about a delicious young coconut?
Stay for longer
Who doesn't want an excuse to stay on holiday a little longer? Adding extra time to your trip helps you make the most of the experience and makes the carbon-cost of the flights more worthwhile. Perhaps plan to visit multiple destinations during one long trip, travelling as sustainably as possible between each one. Island-based locations such as the Philippines, Indonesia or the Maldives are perfect for extended holidays.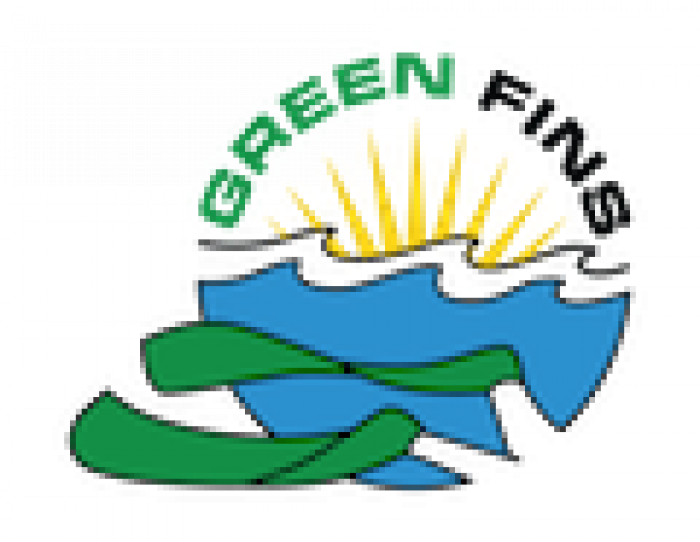 Recommended resort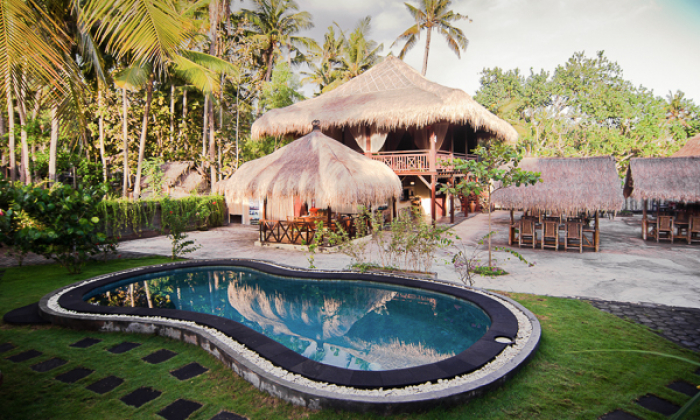 Lembongan and Nusa Penida
Ceningan Divers
Created by a group of passionate underwater explorers, Ceningan Divers is a peaceful retreat with scuba-friendly details at every turn. Relax and explore the best of Lembongan and Nusa ...
Choosing a more sustainable resort or operator
The dive industry is one of the most environmentally-sensitive sectors in travel and there are many dive operators, resorts and liveaboards making significant steps to conserve their local environment and ensure their business is as sustainable as possible. But information about what these companies are doing is often hard to come by and it can be difficult to compare different places.

This is where ZuBlu comes in. Our portfolio of dive partners has been carefully selected with sustainable practices in mind, and guests can learn about what our resorts or liveaboards are doing to support the environment, reduce their environmental impact and manage their business in a more sustainable manner.
Also, to help divers travel more sustainably, ZuBlu launched Ecoventures which includes some of the most sought-after dive internships, ocean conservation programs, and citizen science volunteer opportunities from around the globe. These sustainable projects allow divers to do more during their dive holiday, helping to restore and sustain the oceans as they continue to explore them. To find out more about this kind of experience, check out our guide to marine conservation volunteering abroad.
Ready to get involved in marine conservation project?
Search from our hand selected Ecoventure and volunteer programmes
What does sustainable dive travel mean to ZuBlu?
Connect responsible travellers with sustainable travel options, with 500+ resorts, dive centres and liveaboards hand-picked by our in-house sustainable travel experts.

Help travellers to make more informed choices at every stage - from booking the right resort or destination, to reducing their footprint when traveling.
Create a community that unites both travellers and dive businesses to support a common cause - a more sustainable dive travel industry.
Ensure travellers can make every dive count, by promoting Ecoventures, expeditions, research programmes and activities in the destinations they travel to.
Raise awareness of sustainability and conservation with news that inspires, and stories from our passionate community of leading dive operators.
Give travellers the means to improve their dive skills and knowledge of the marine environment, increasing their enjoyment and reducing their impact when underwater.
Support organisations committed to creating a more suitable dive travel industry.
Some useful apps and a few of our favourite websites
Most travellers today travel with a smartphone or tablet and there are some useful apps that will help you reduce your impact as you travel. Here are a few of our favourites, along with some great websites we love to recommend:
---
Need help planning your sustainable diving holiday?
Contact one of our dive travel experts today

---
---
Join the ZuBlu community to receive the latest insights and unmissable adventures
Don't worry, we'll only send you really good stuff - and we never share your details
---