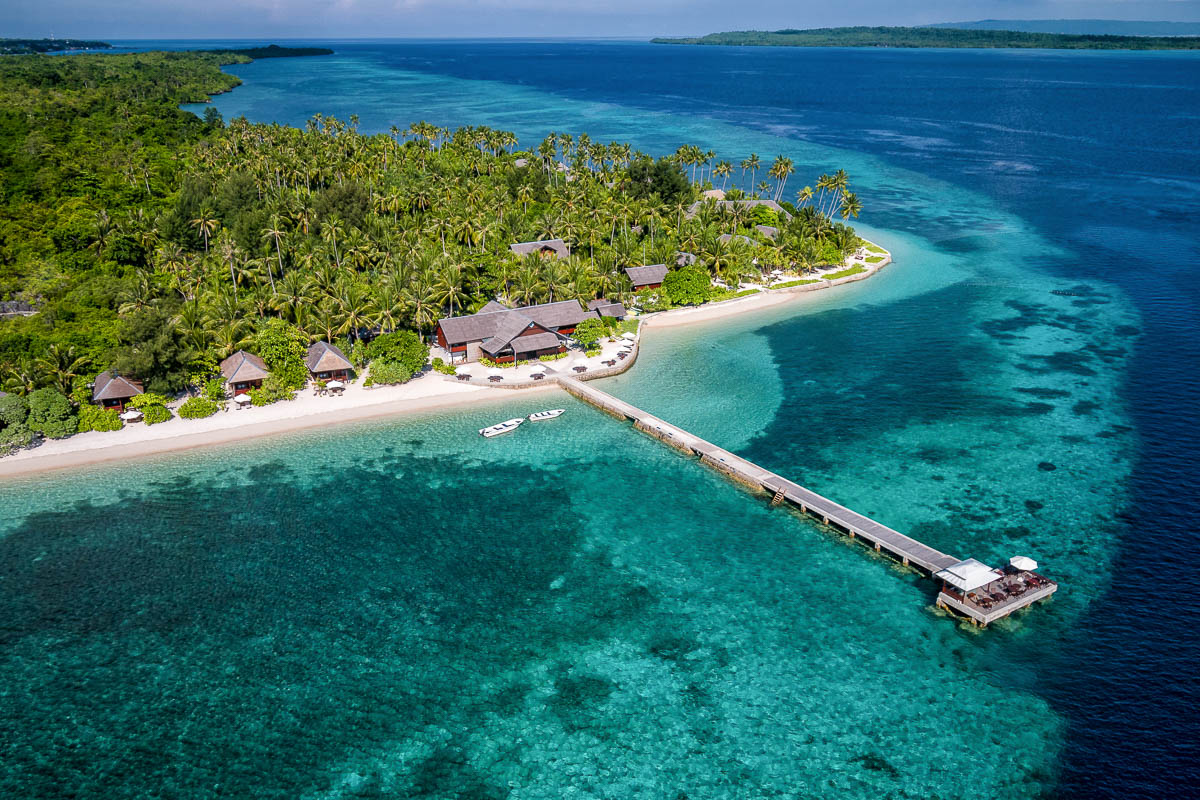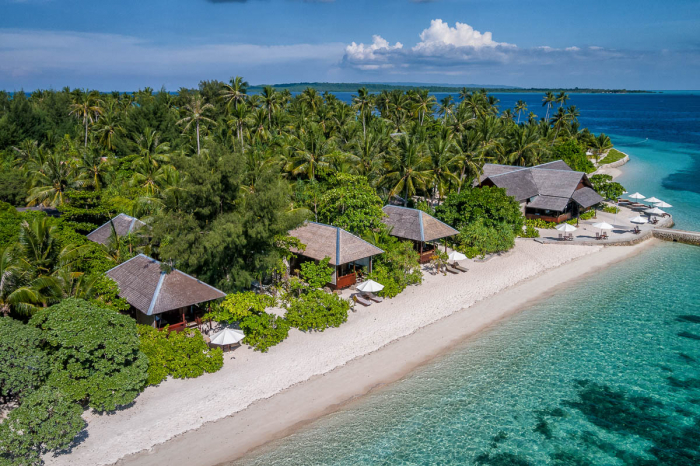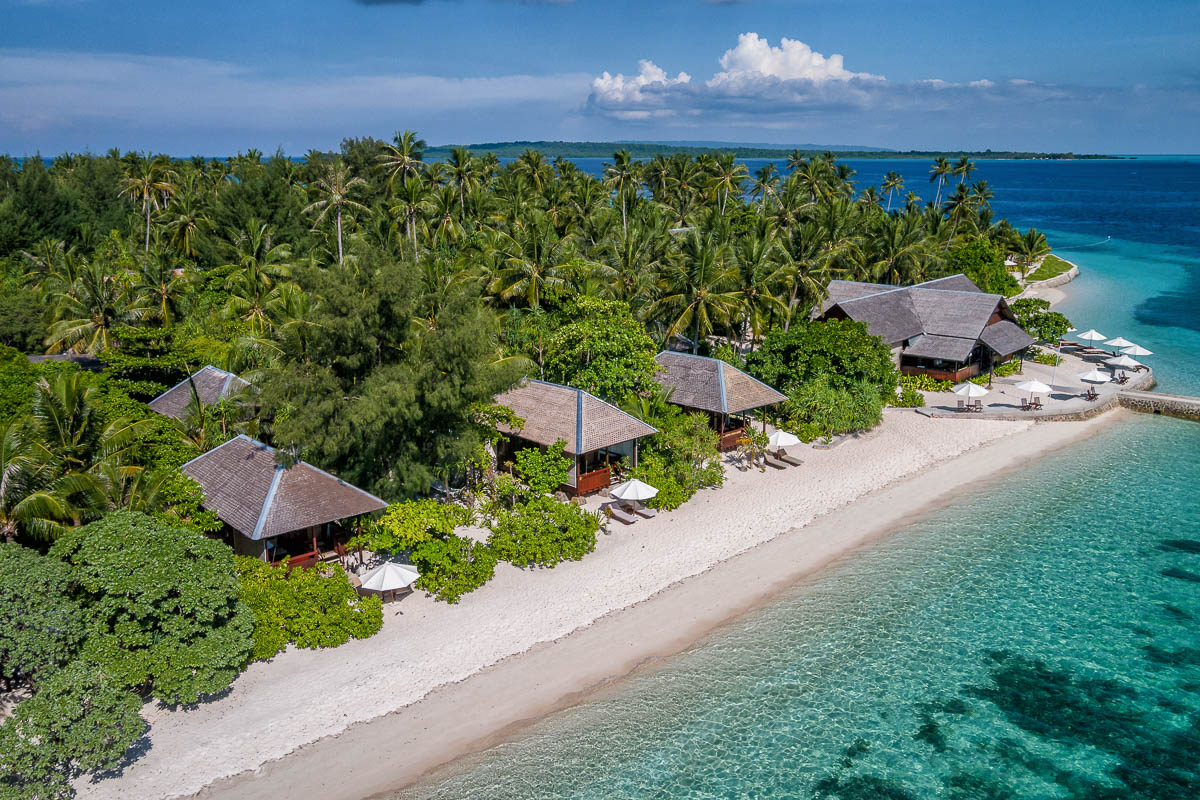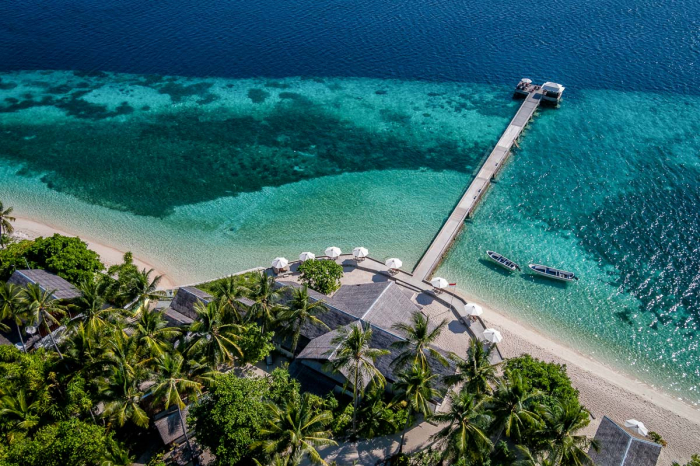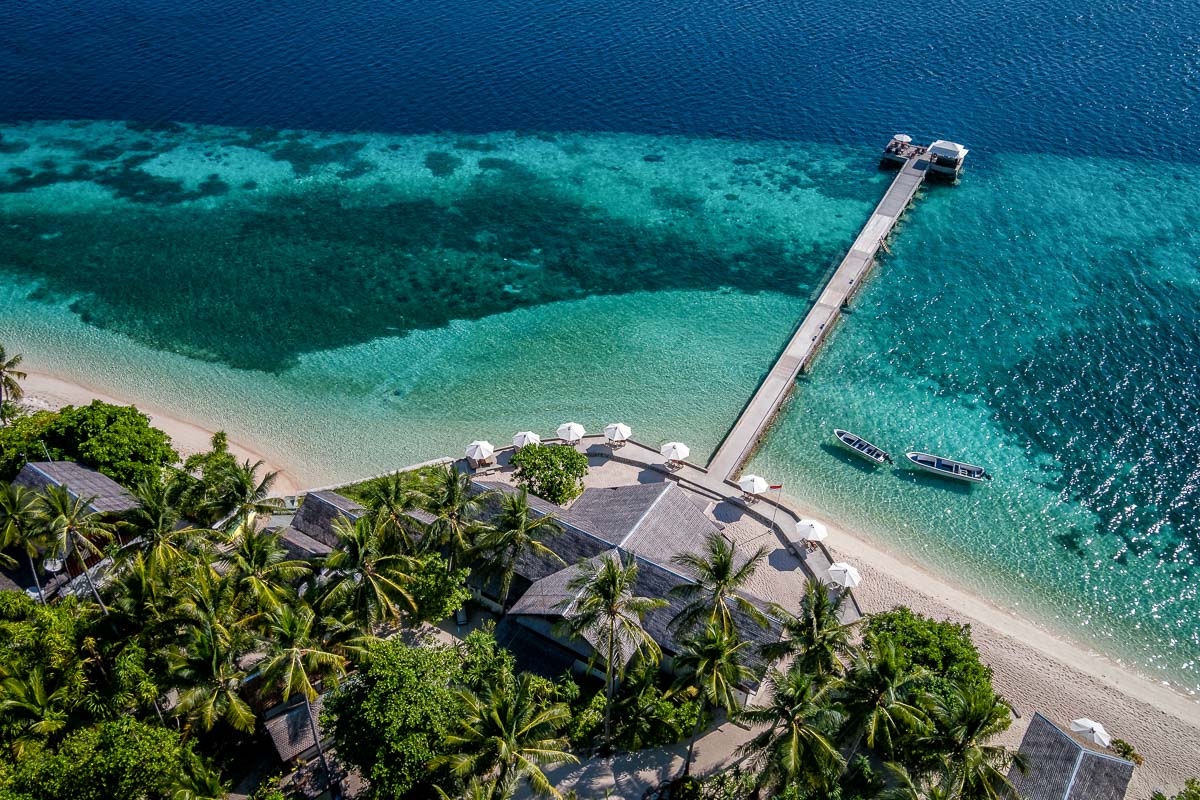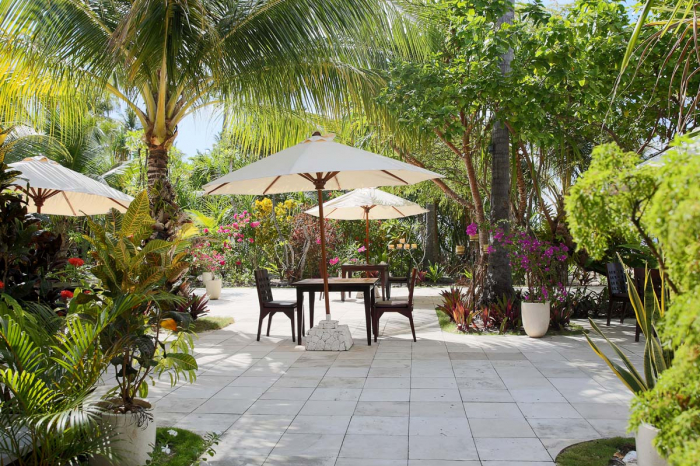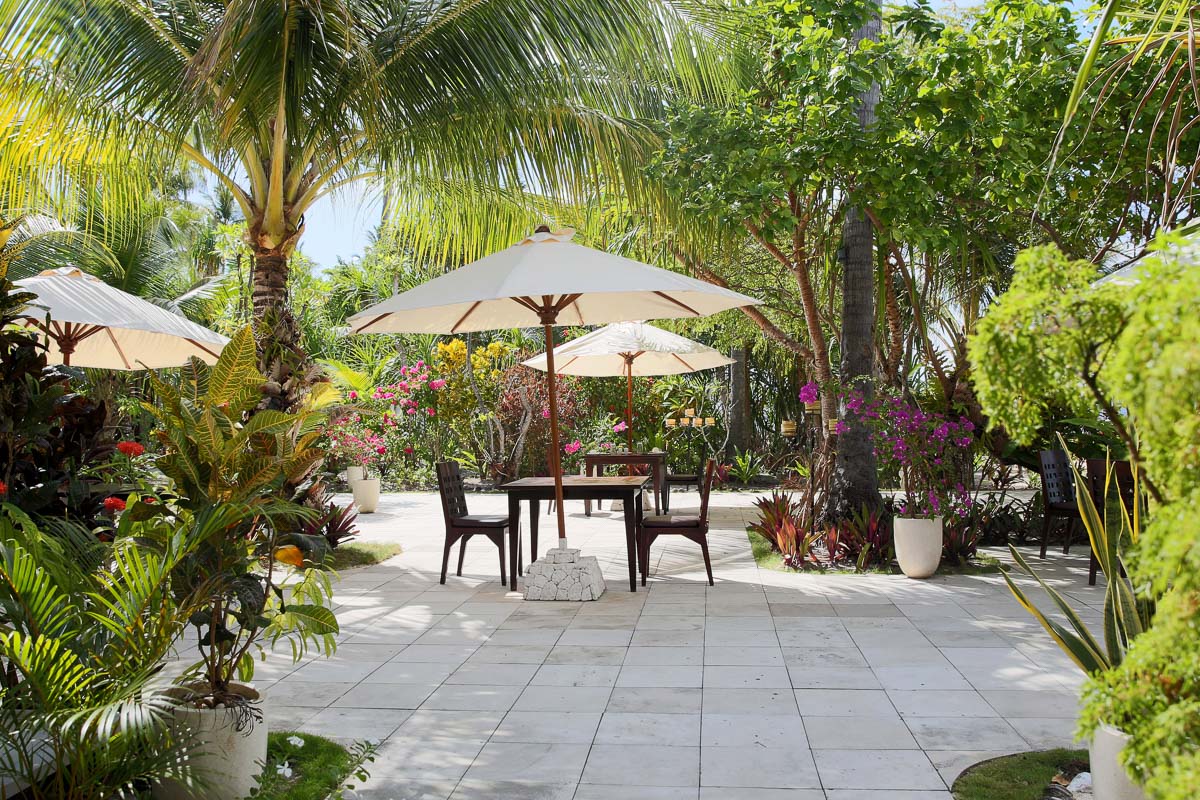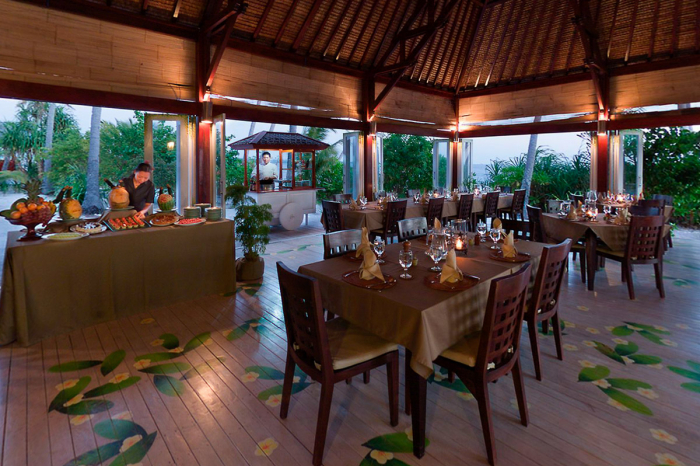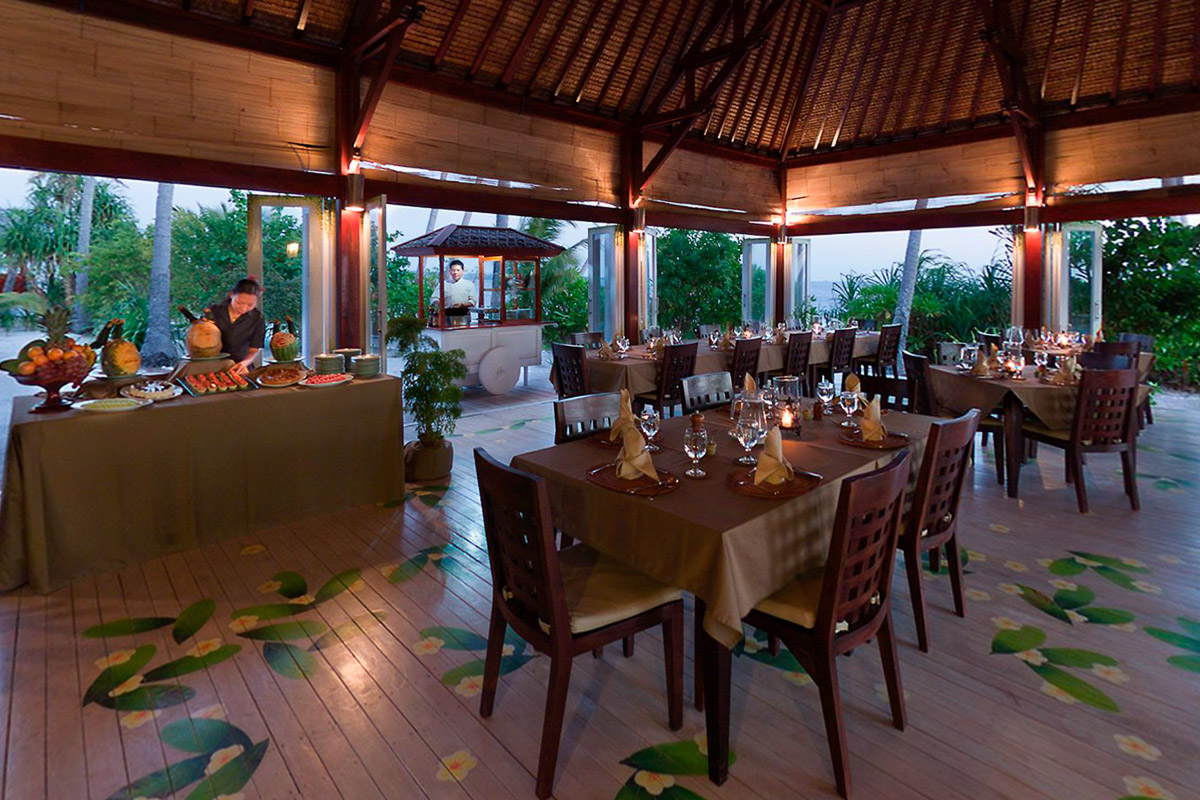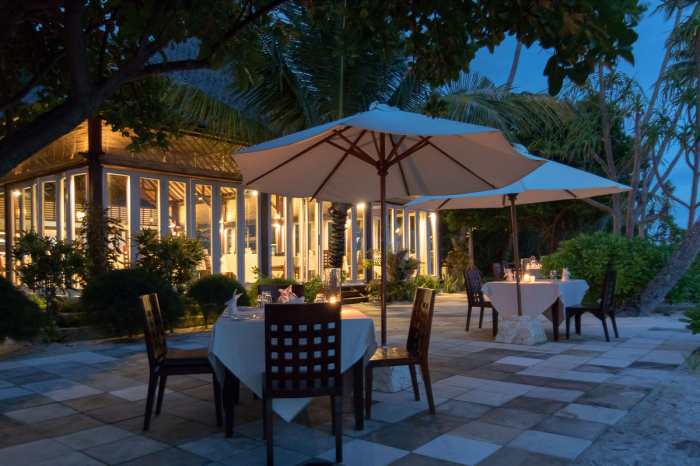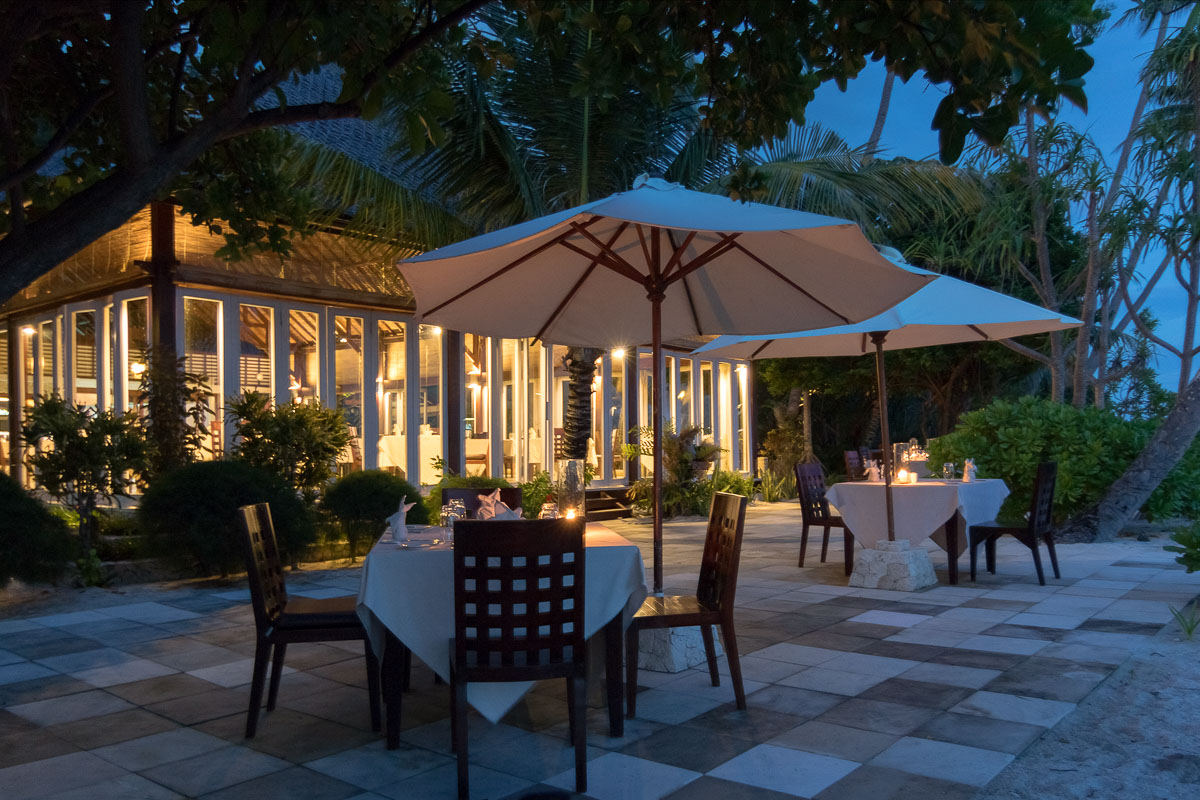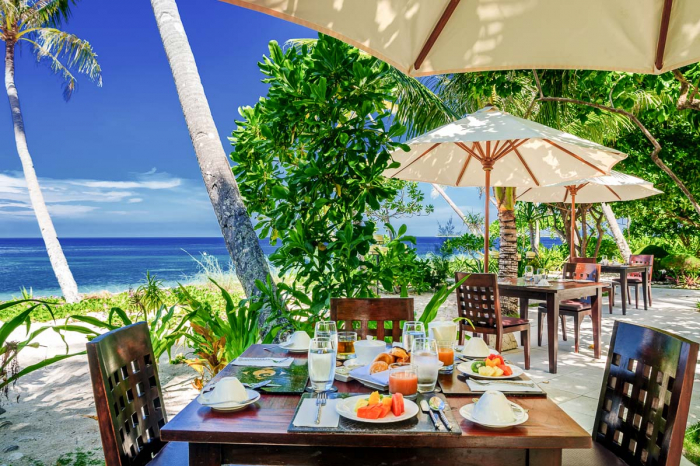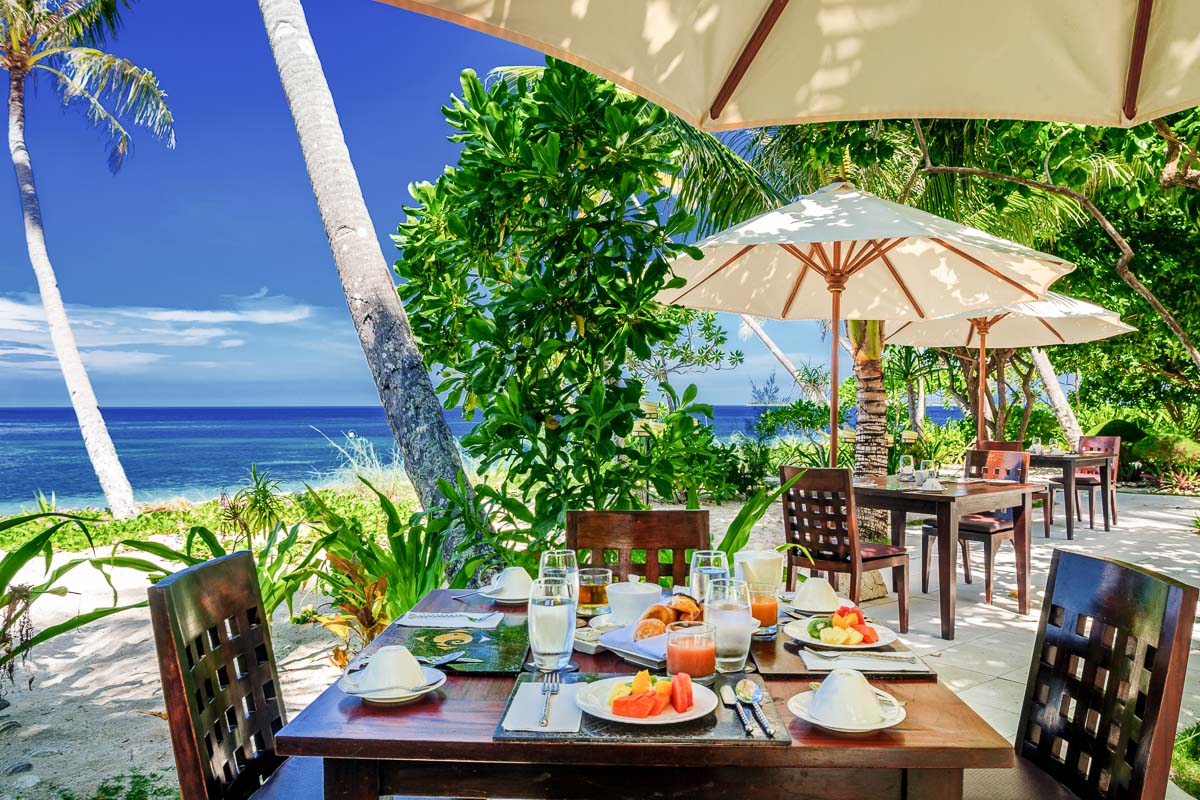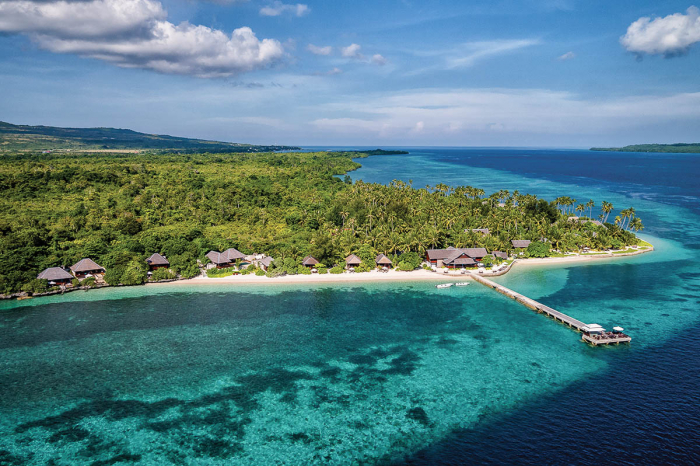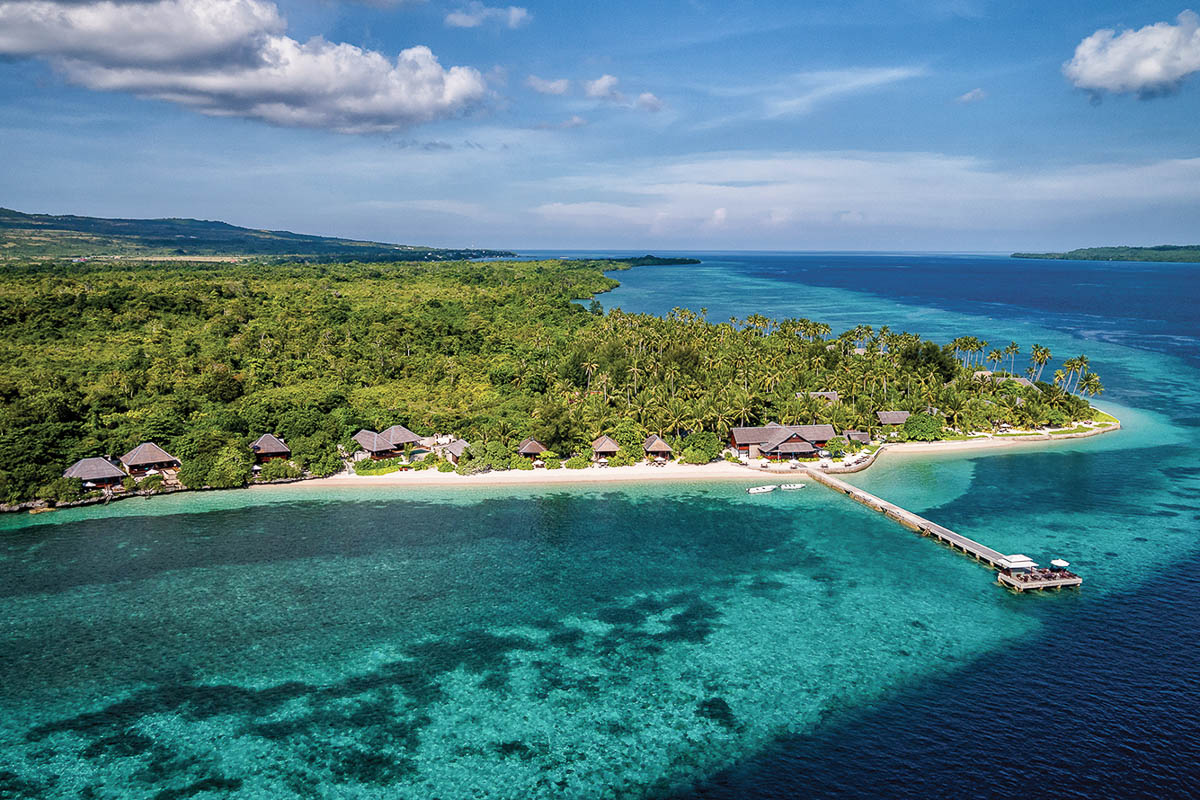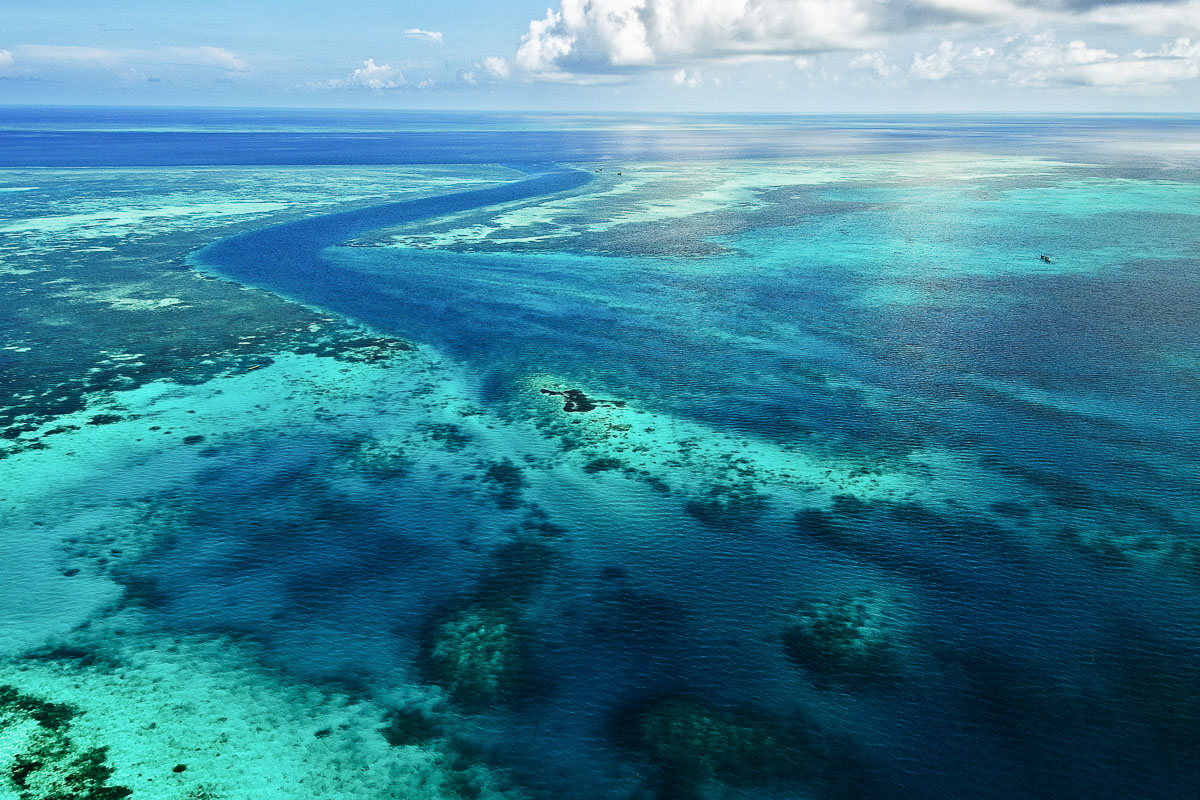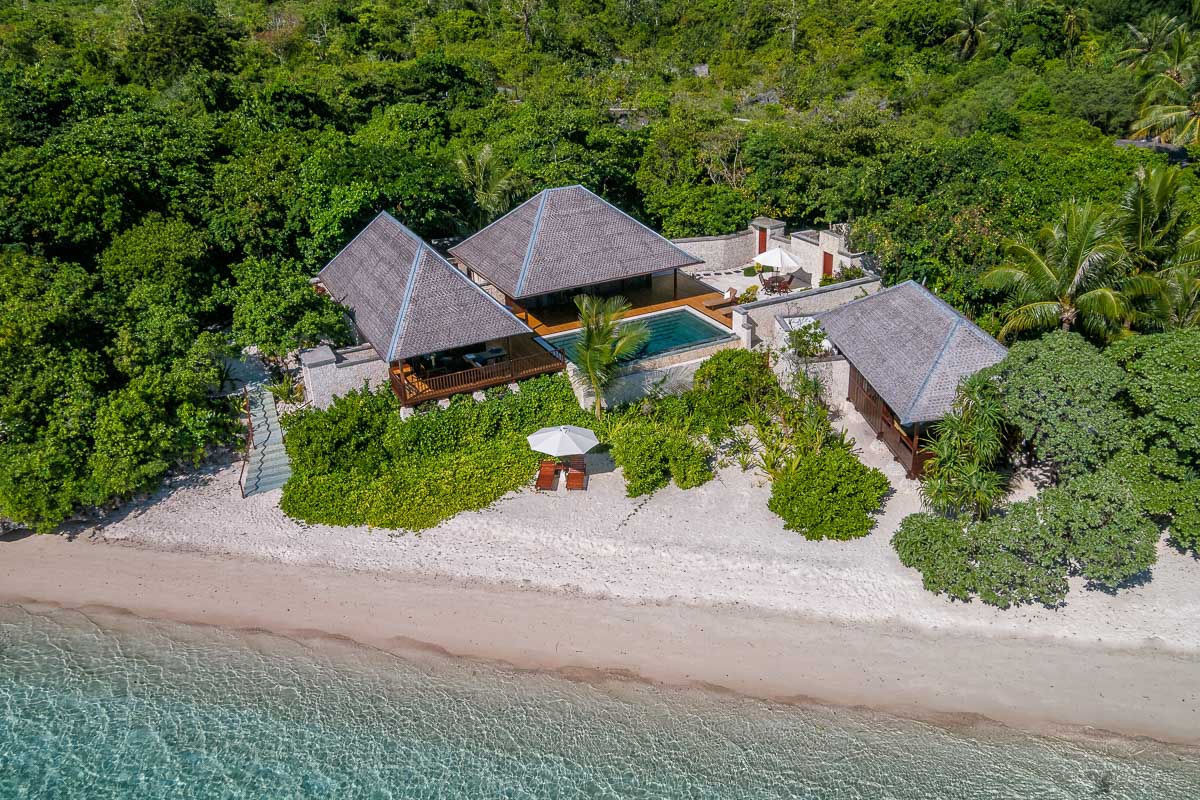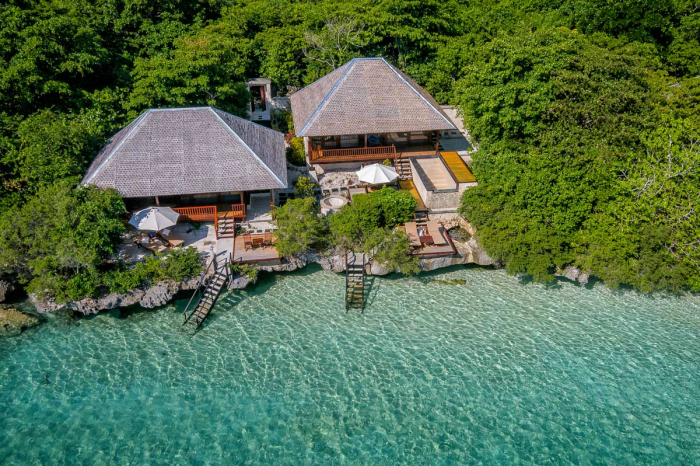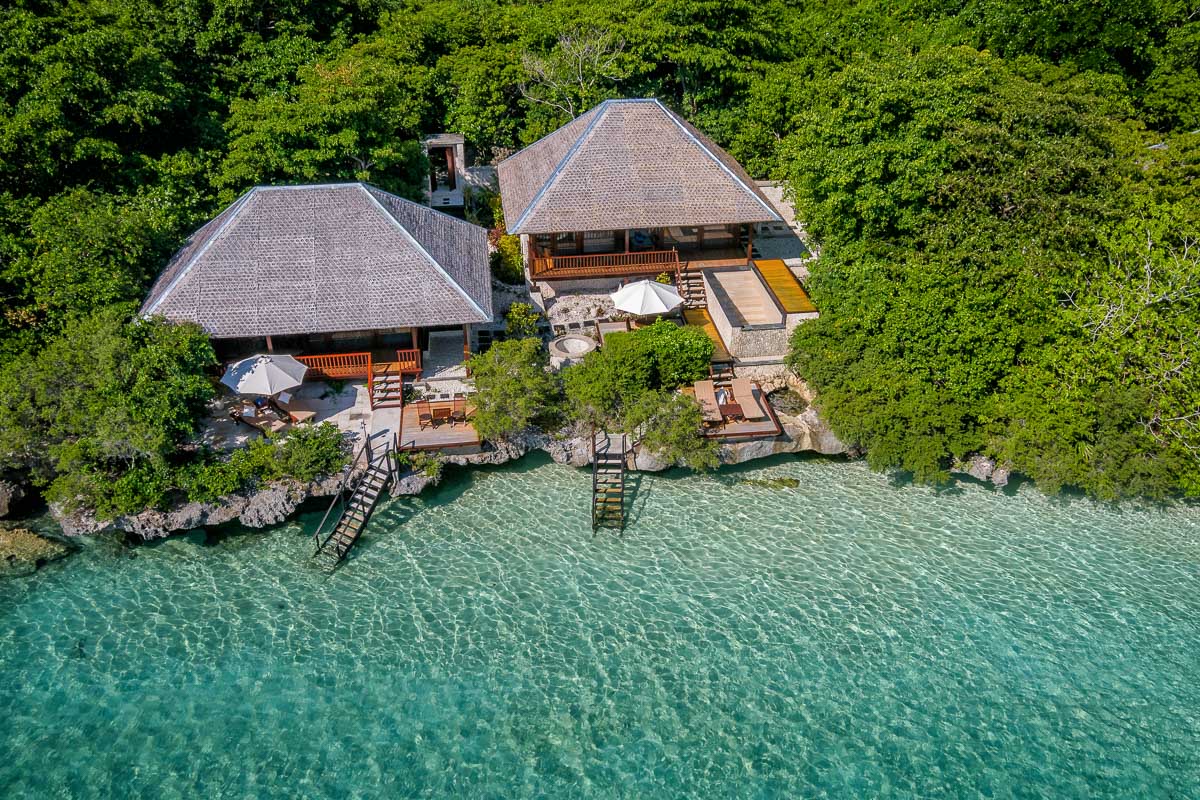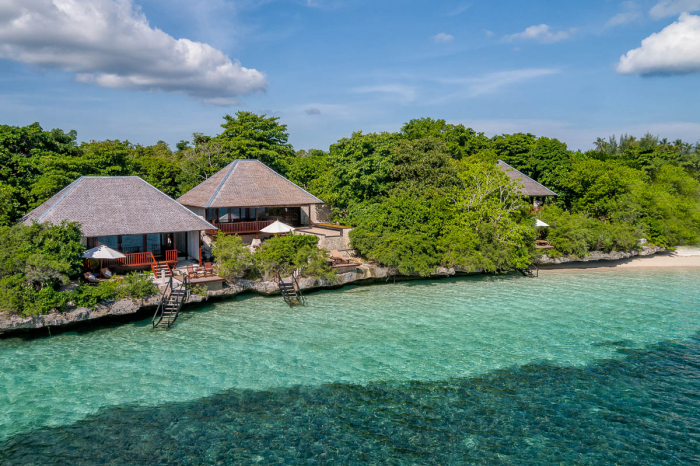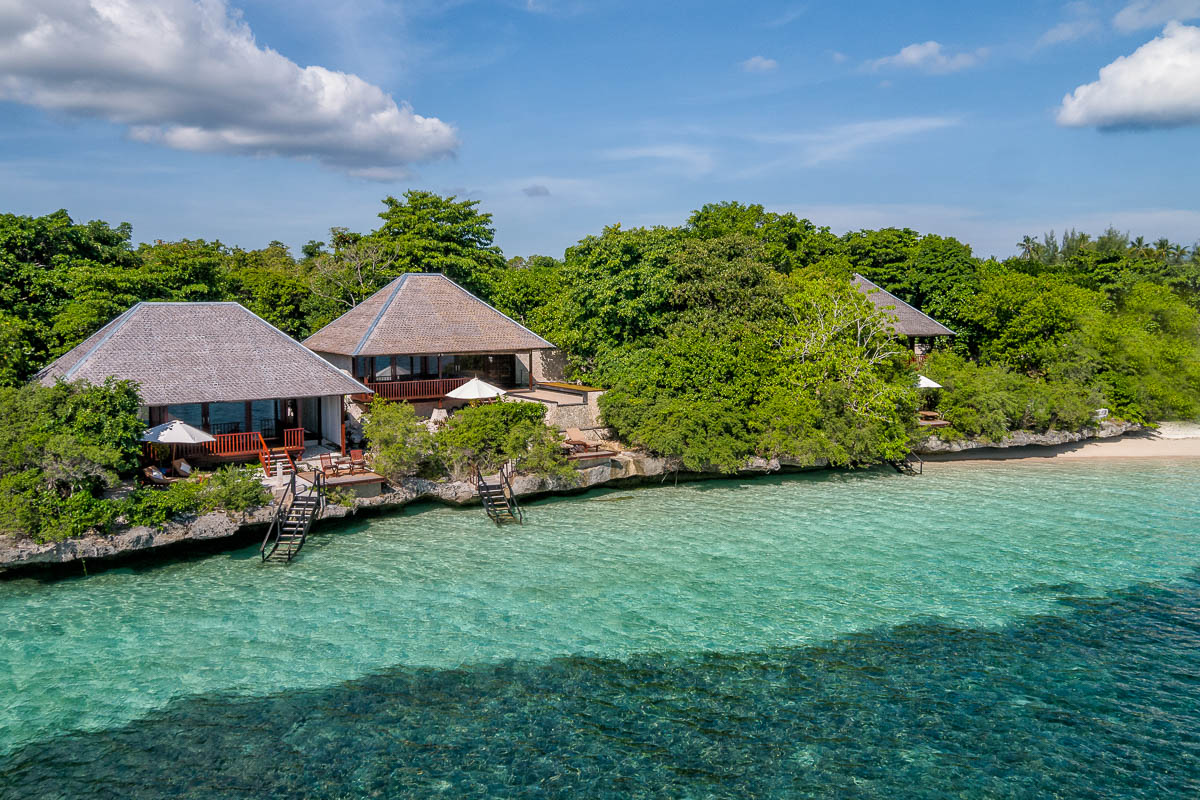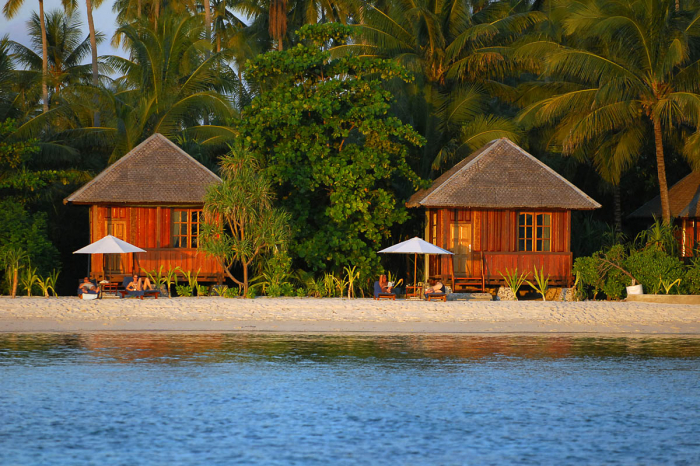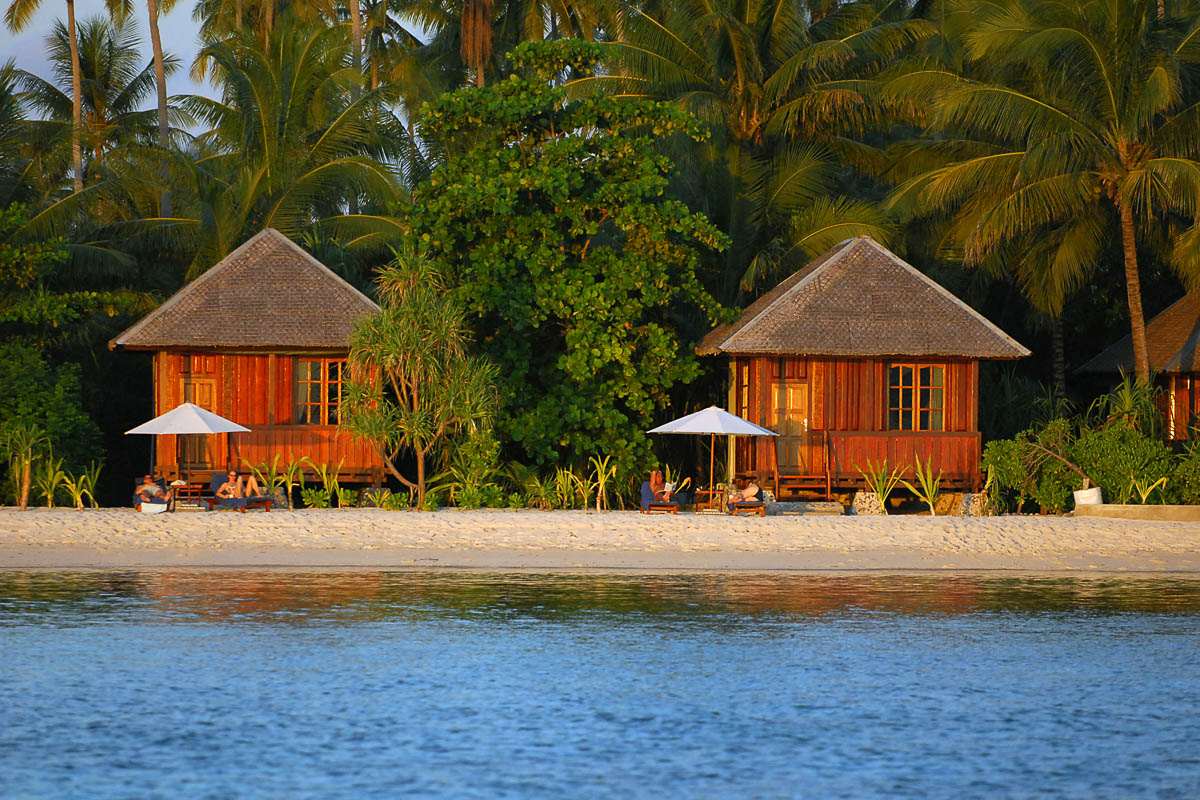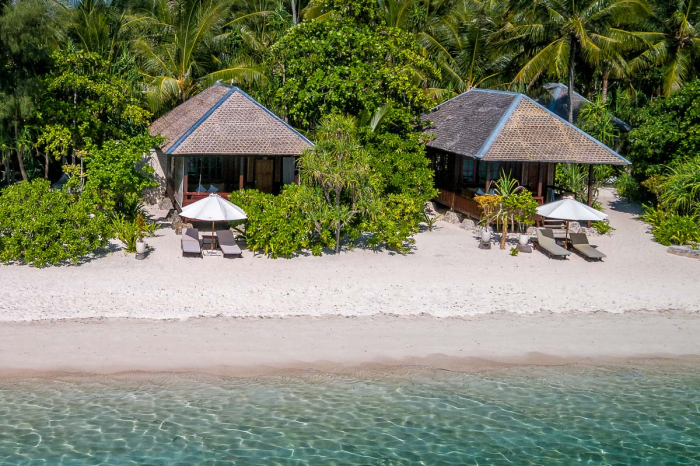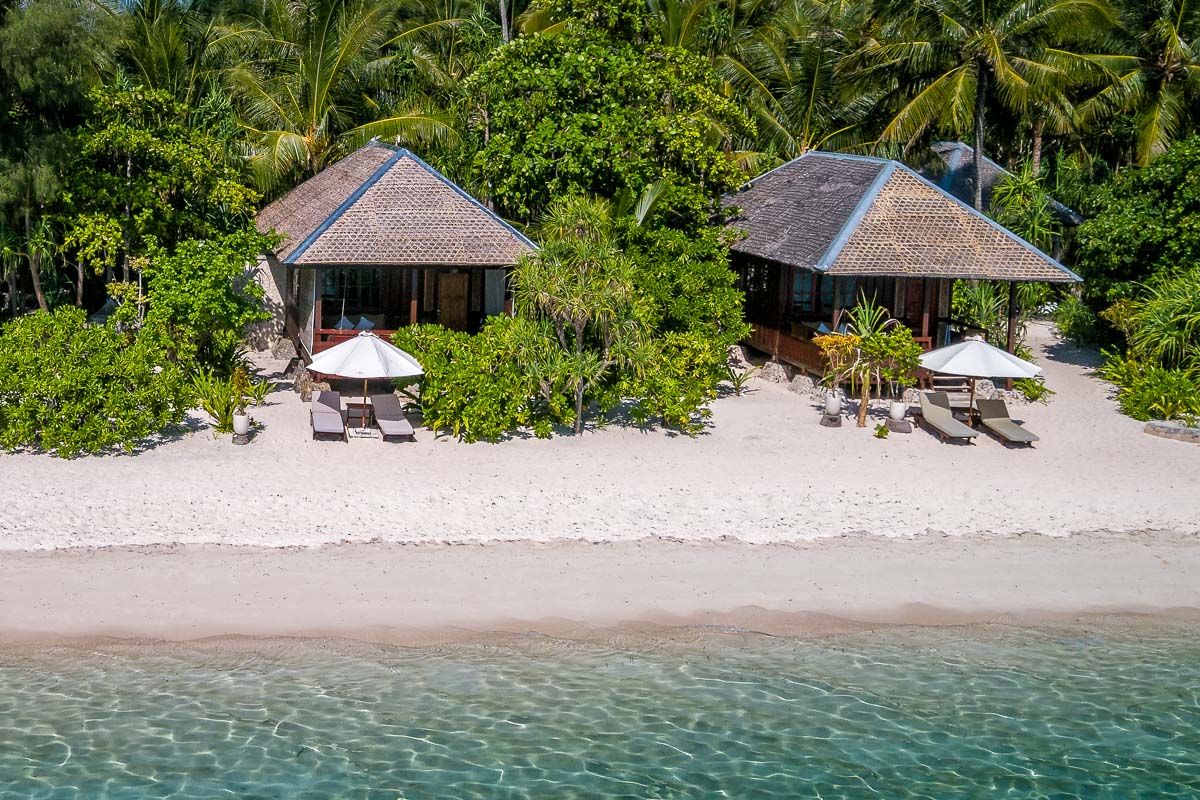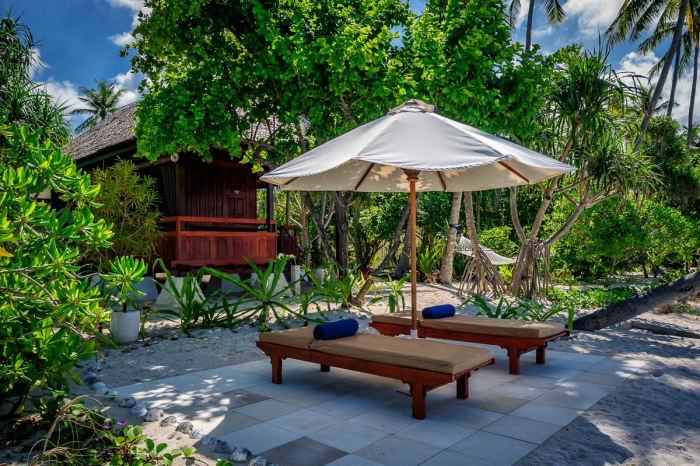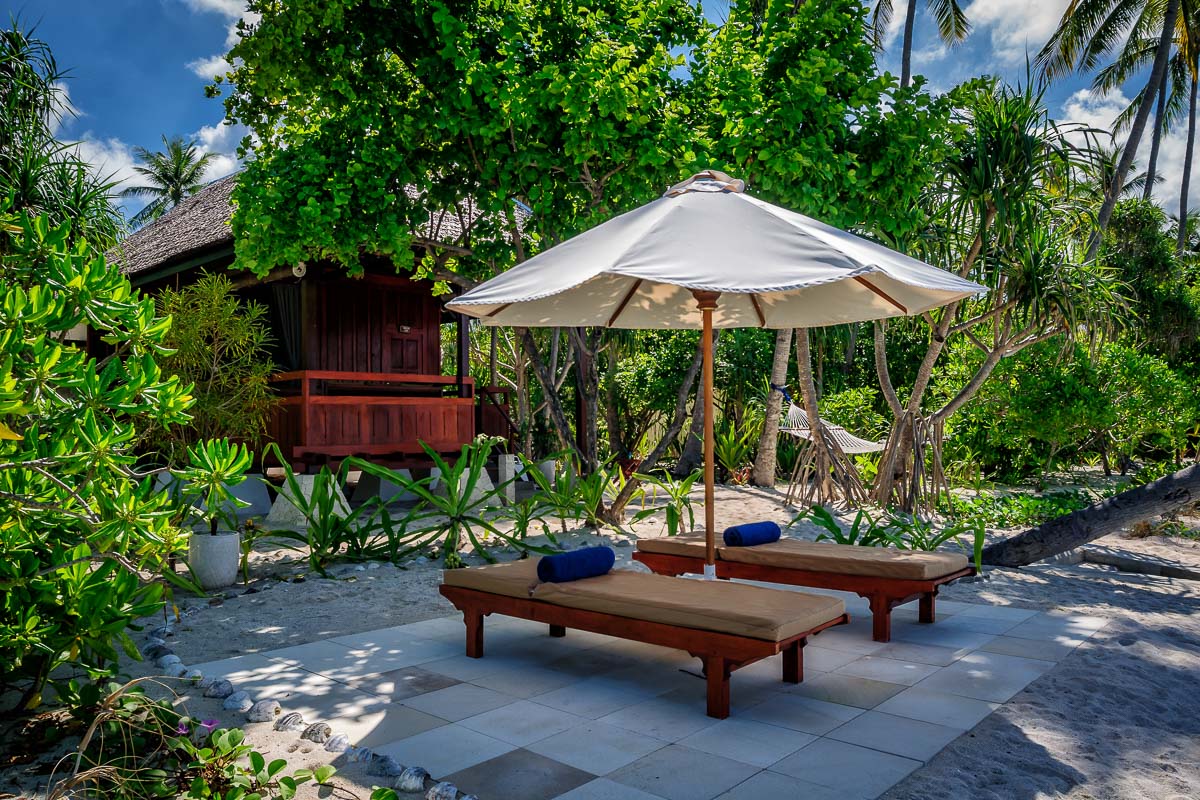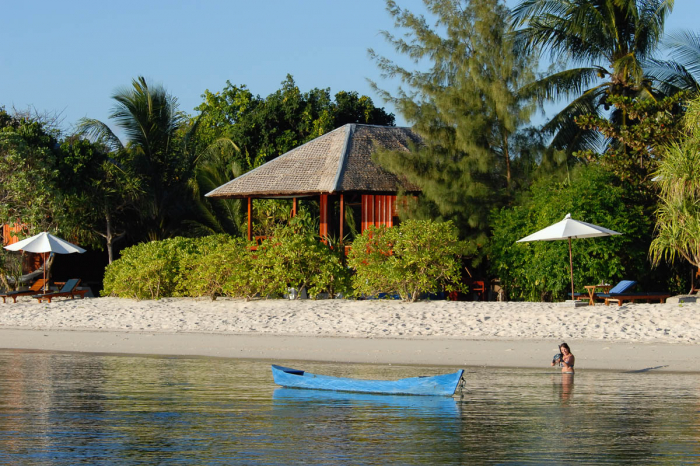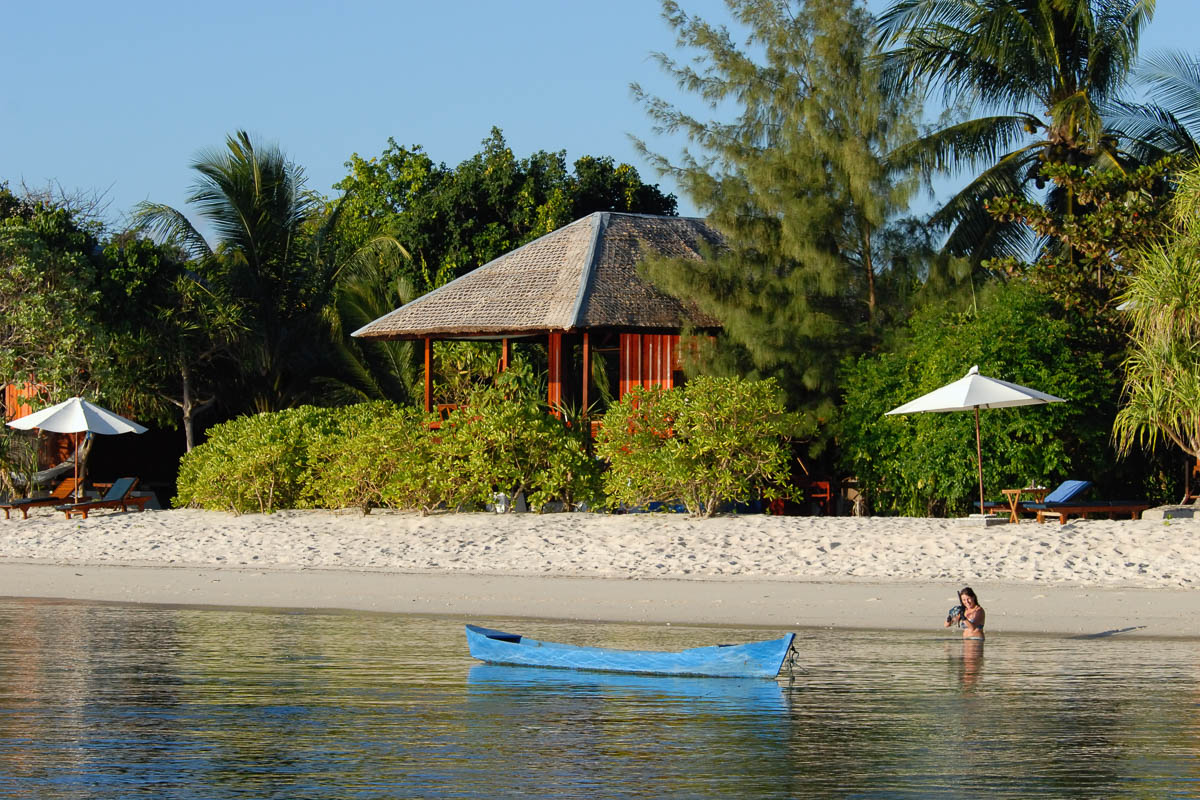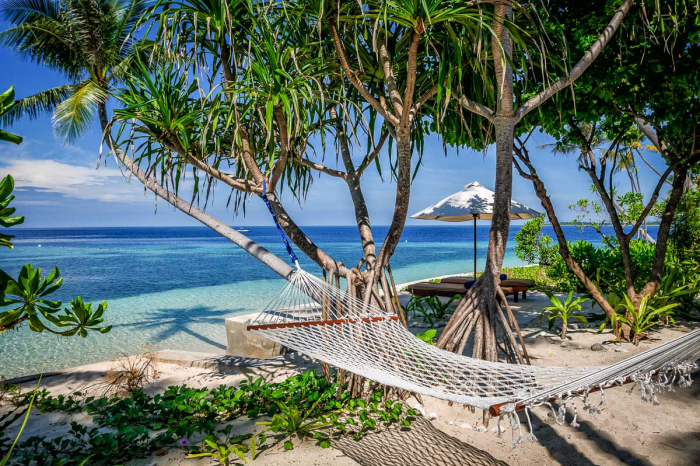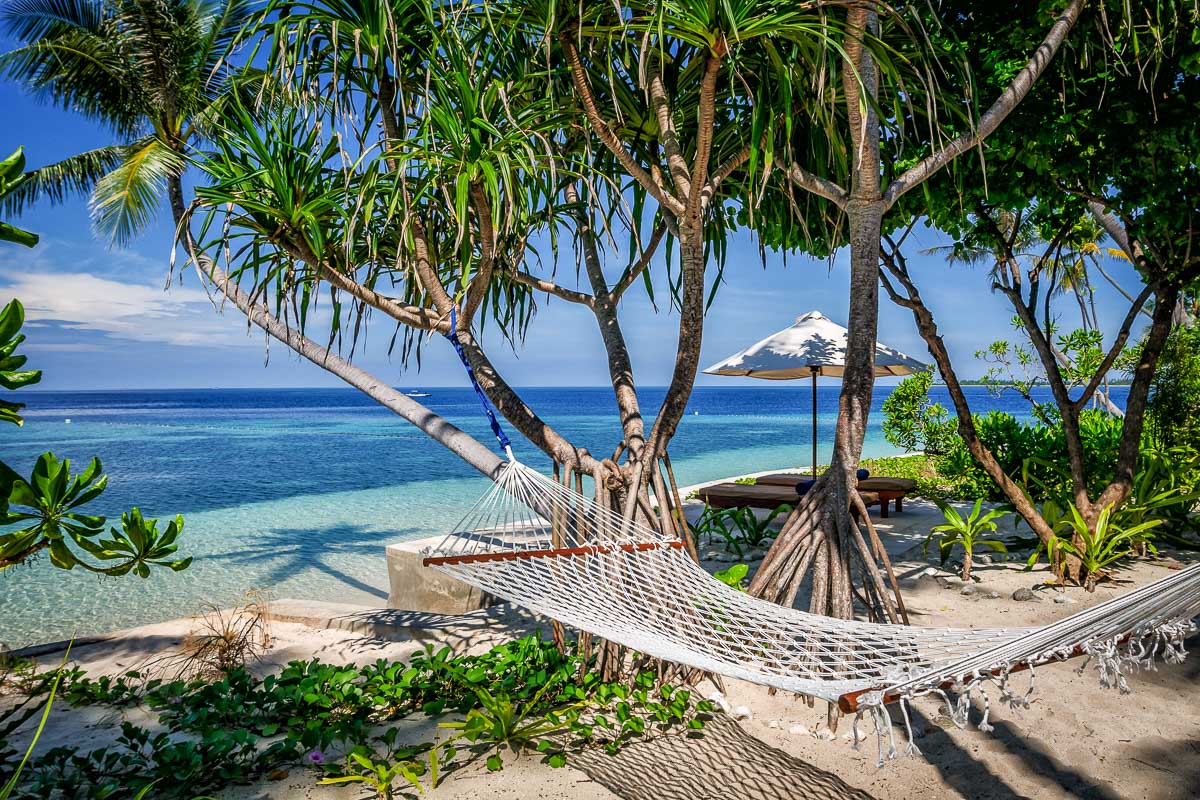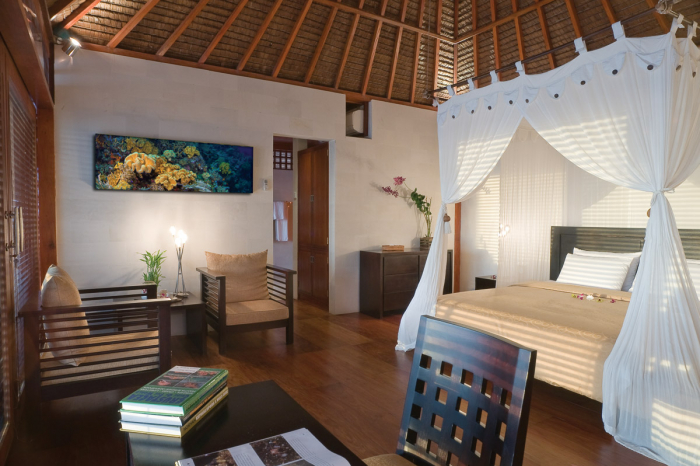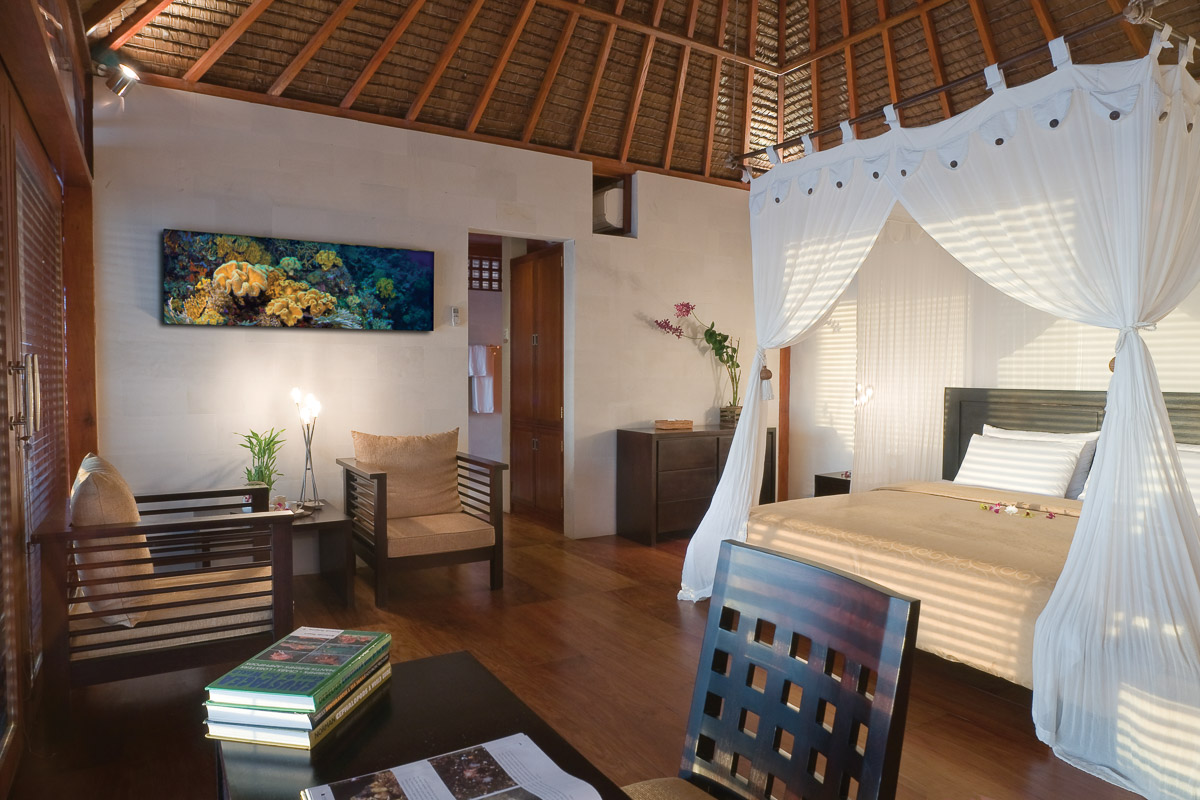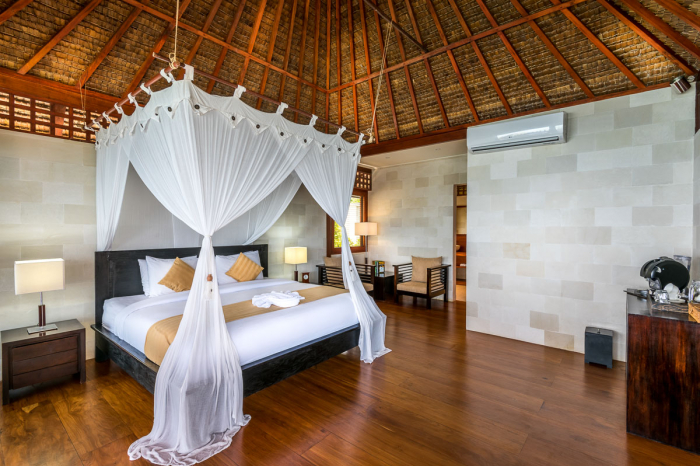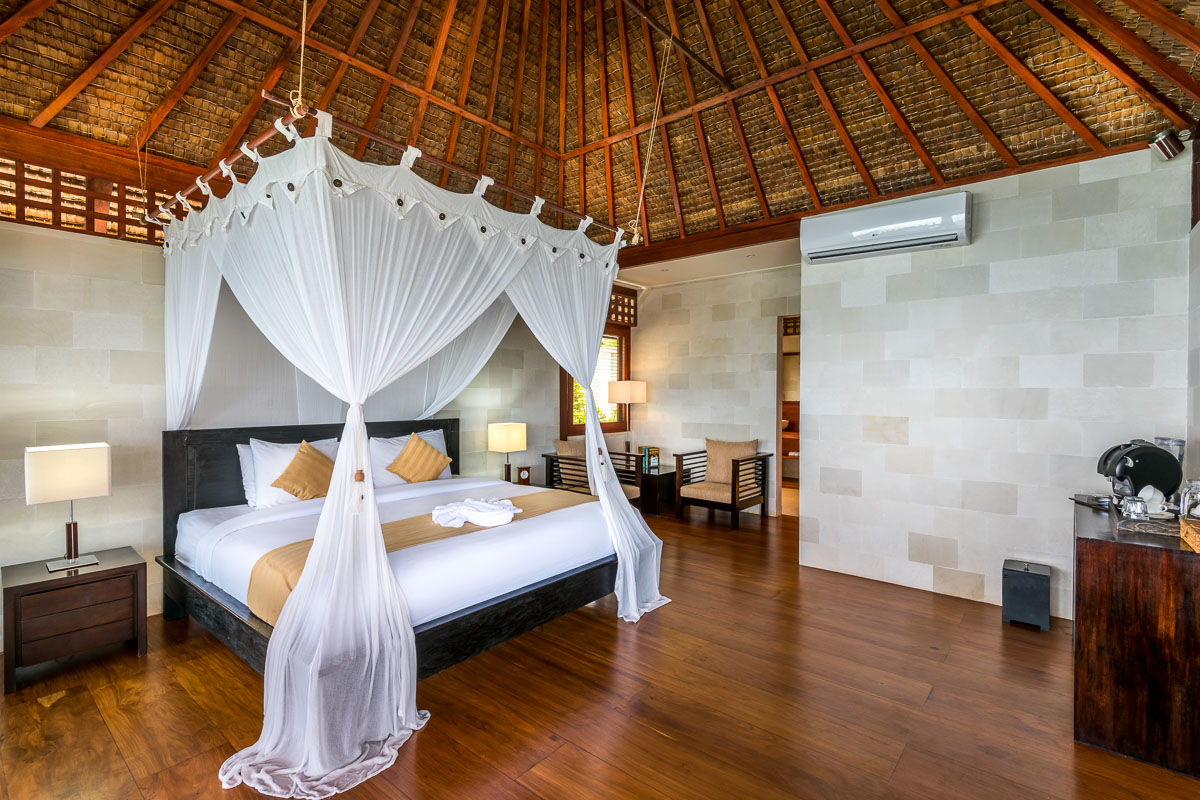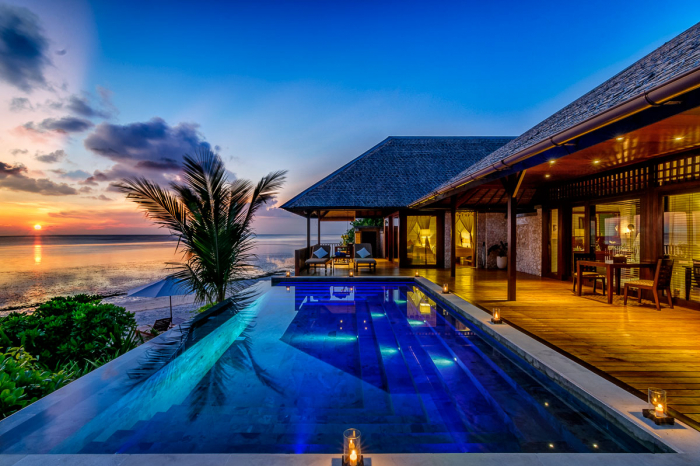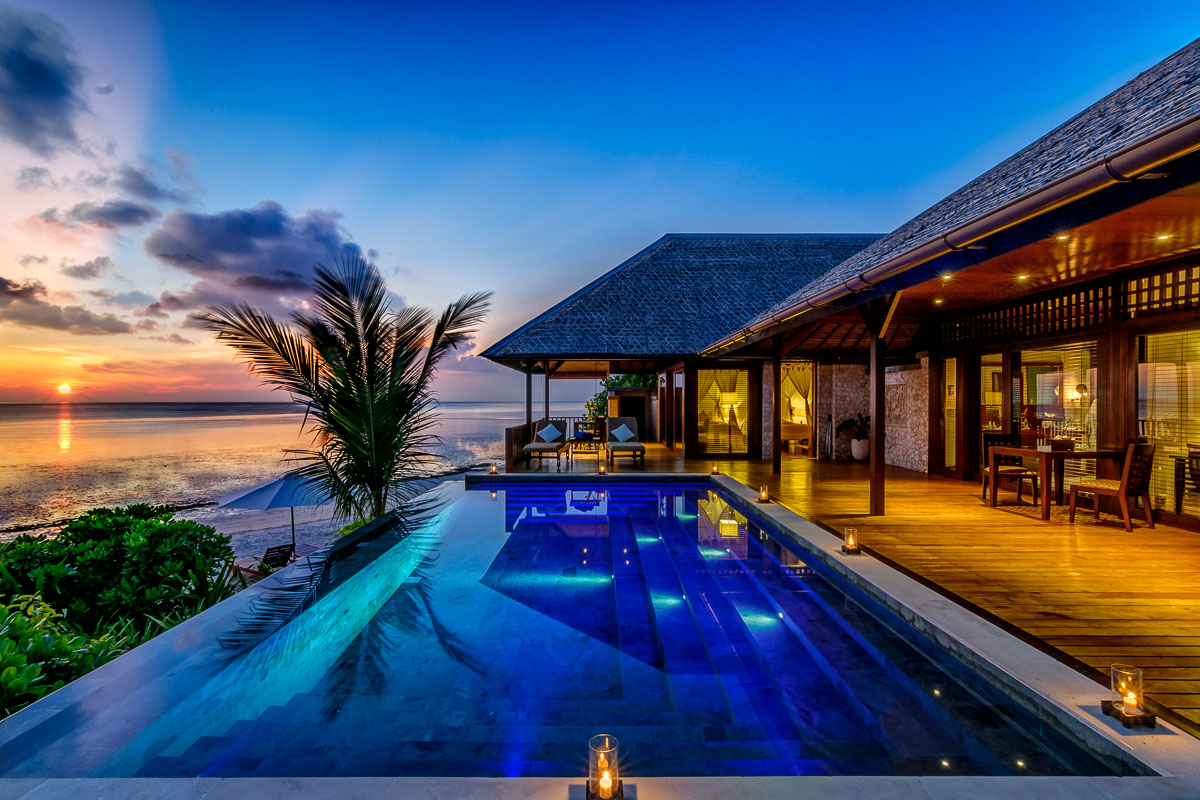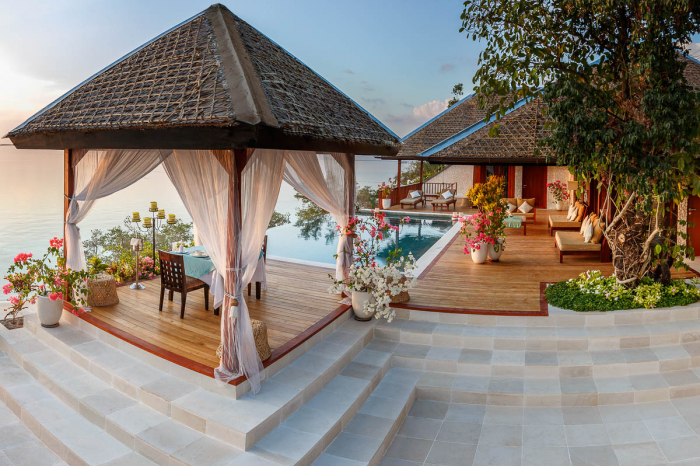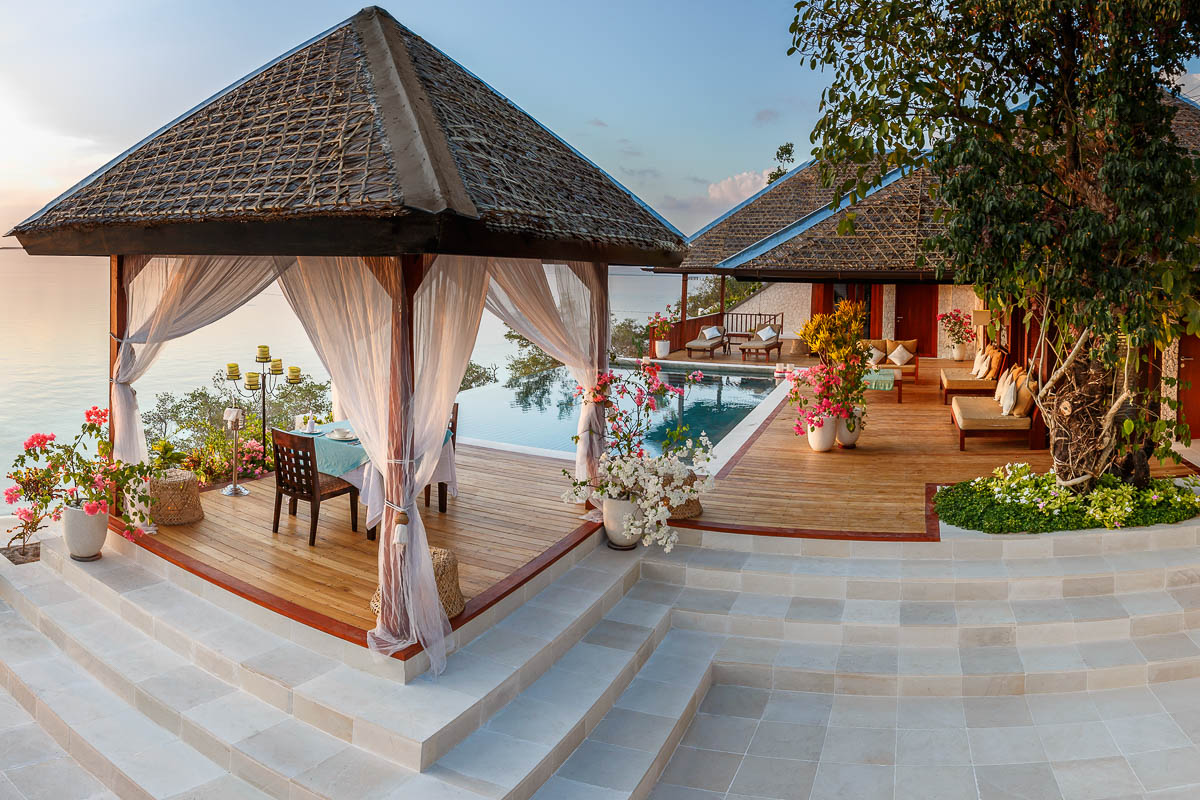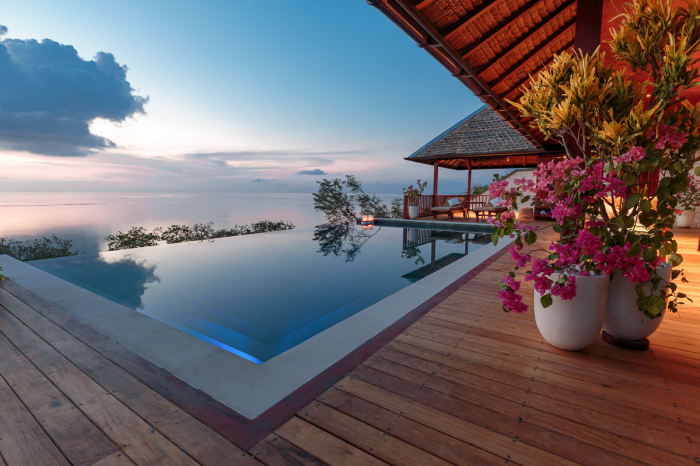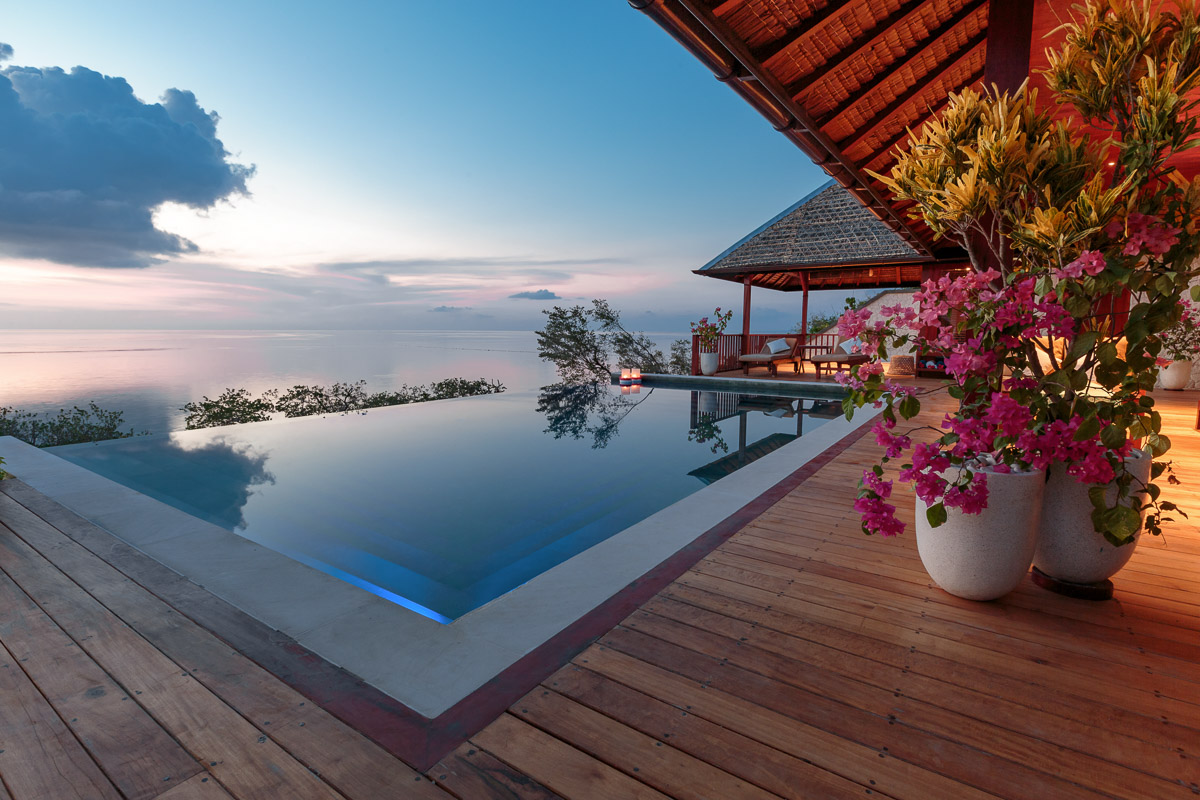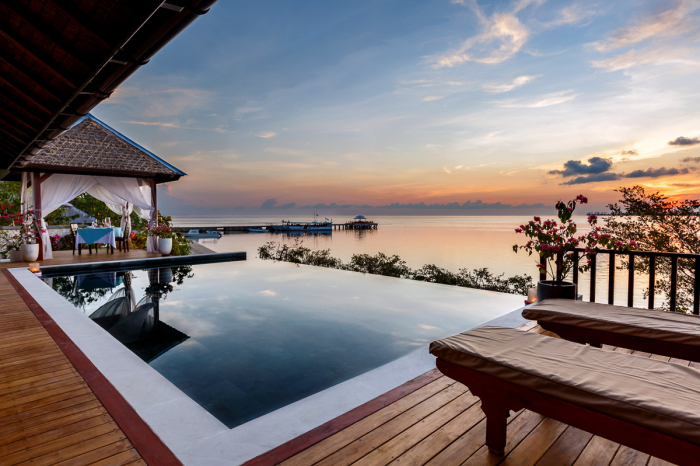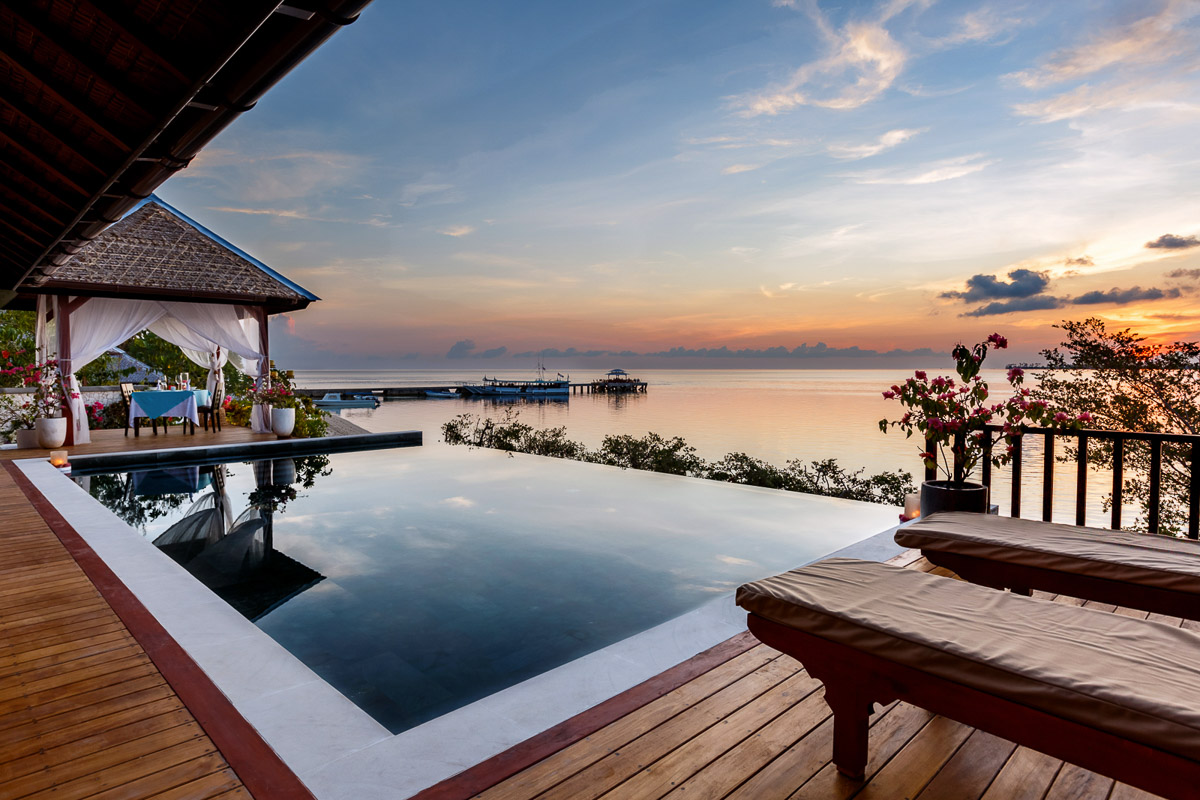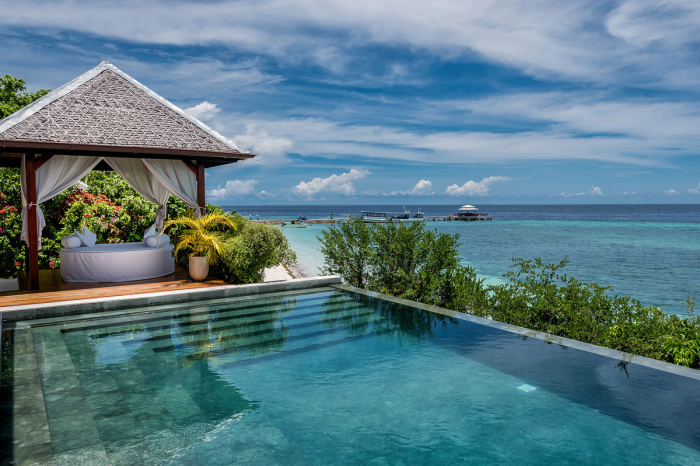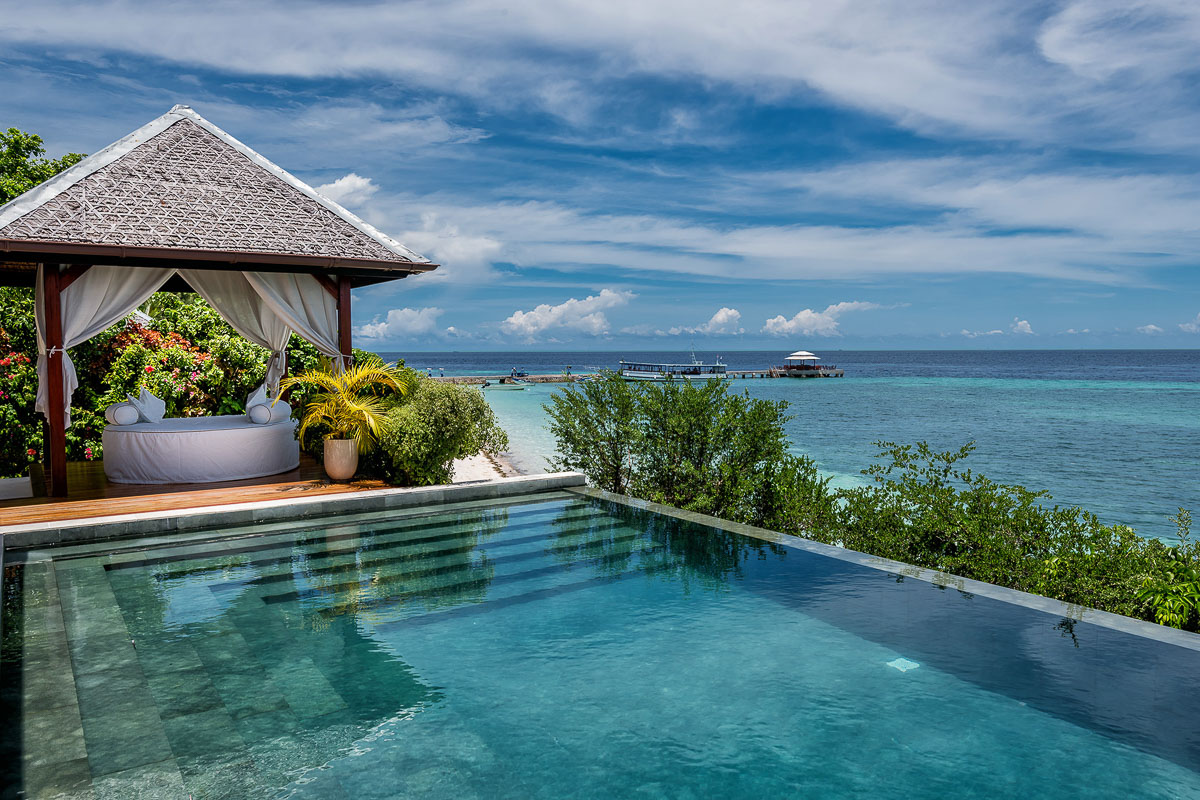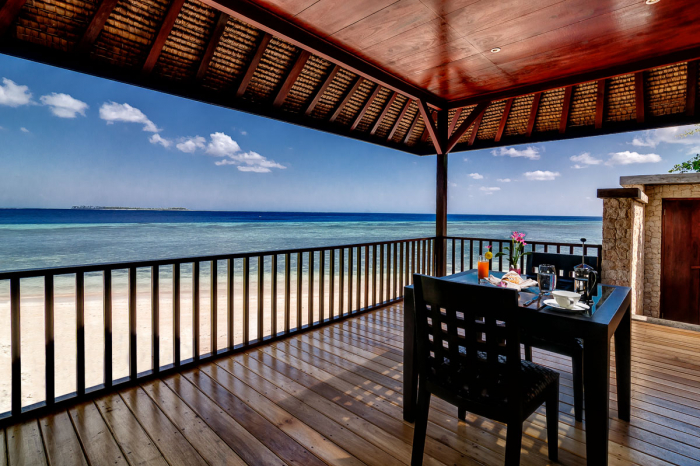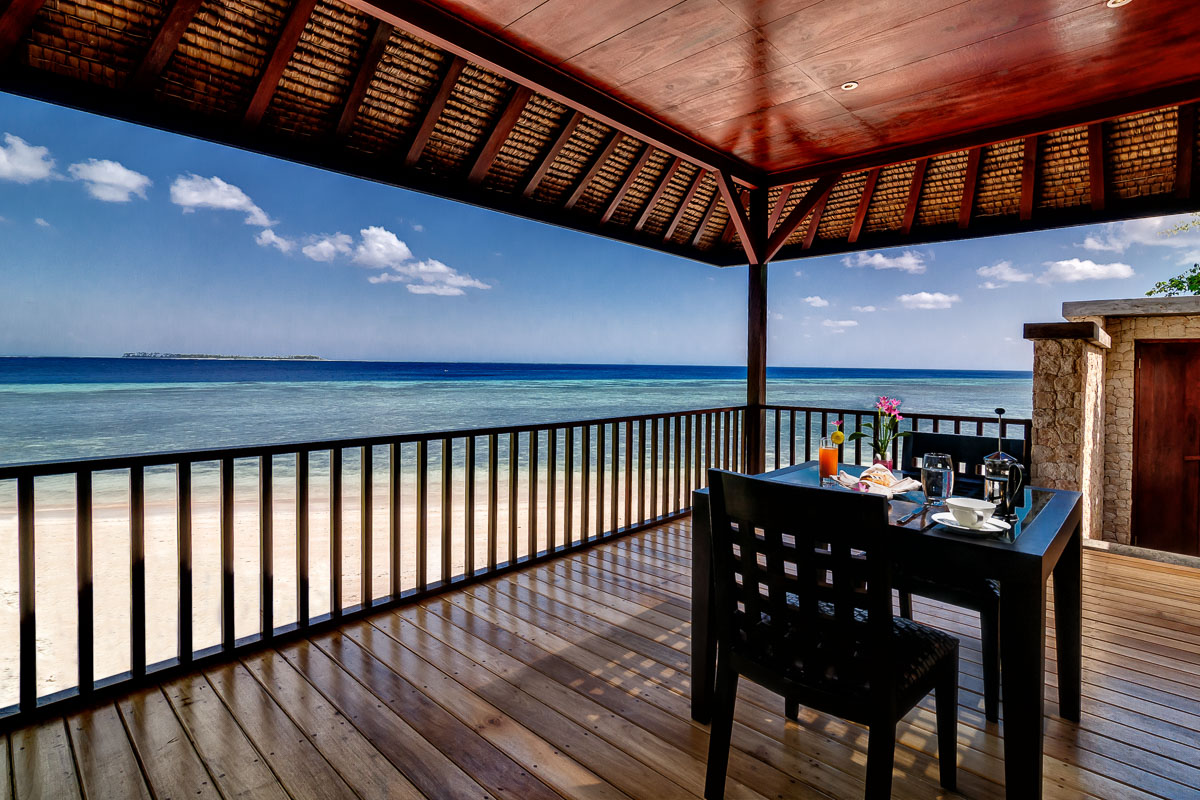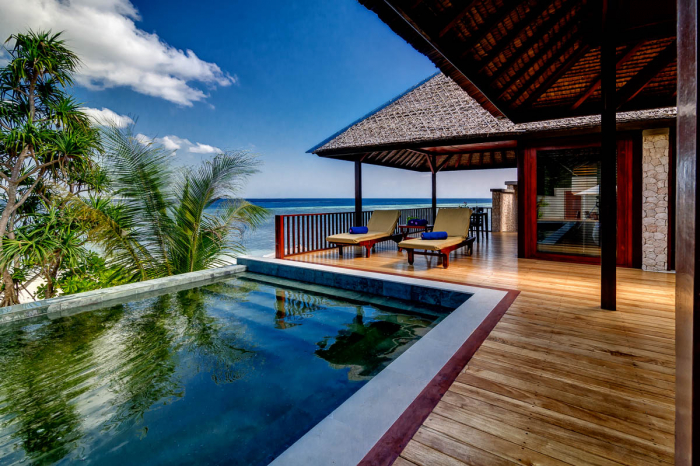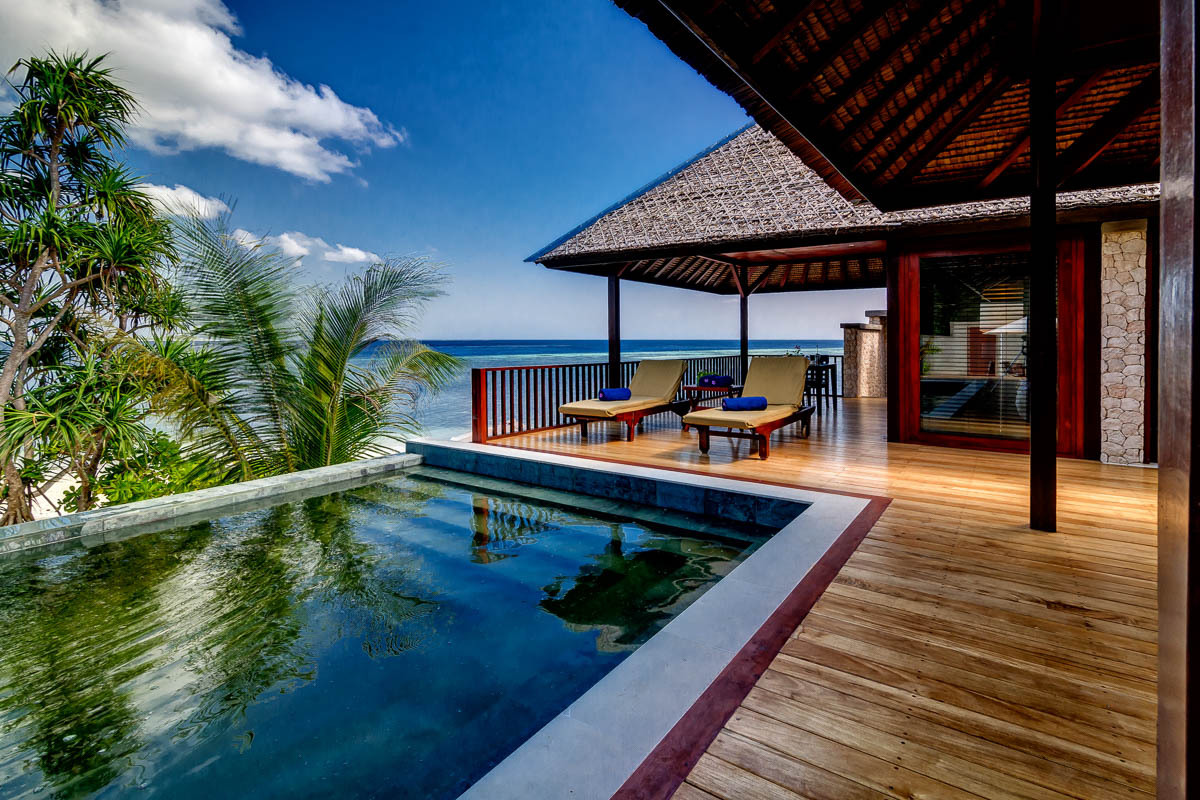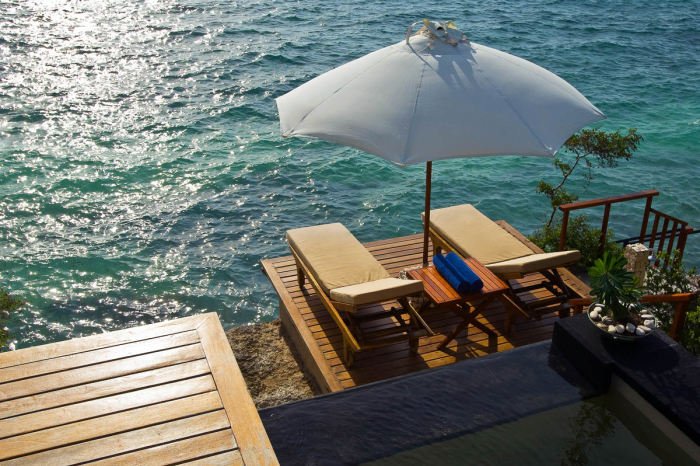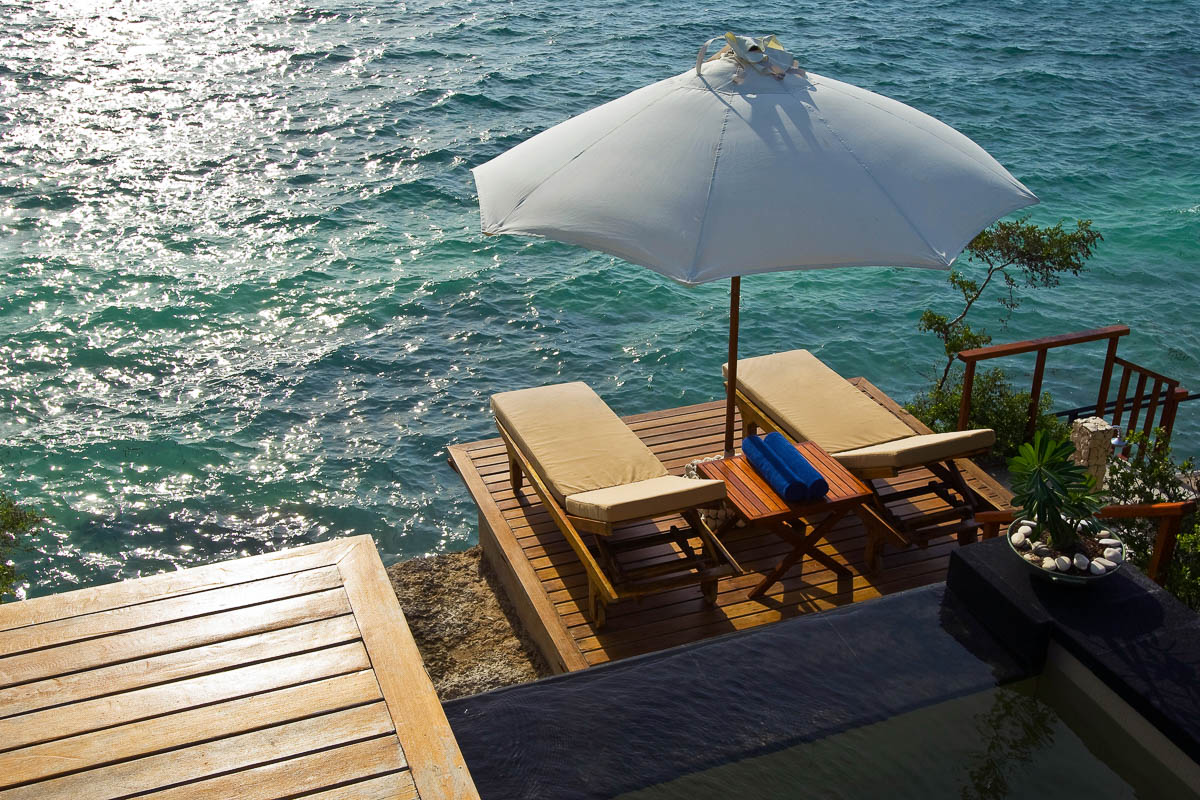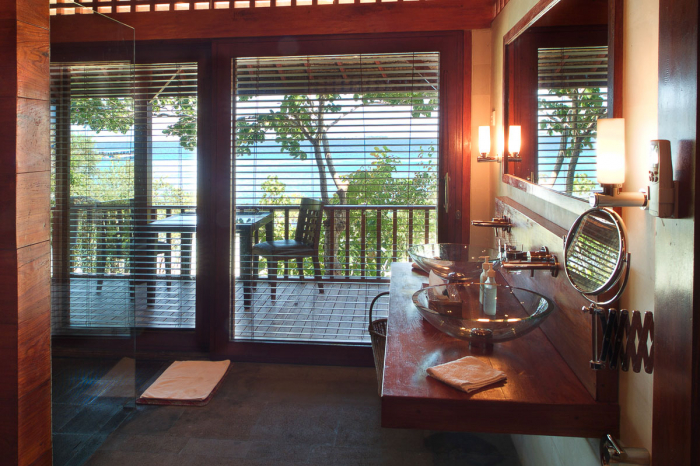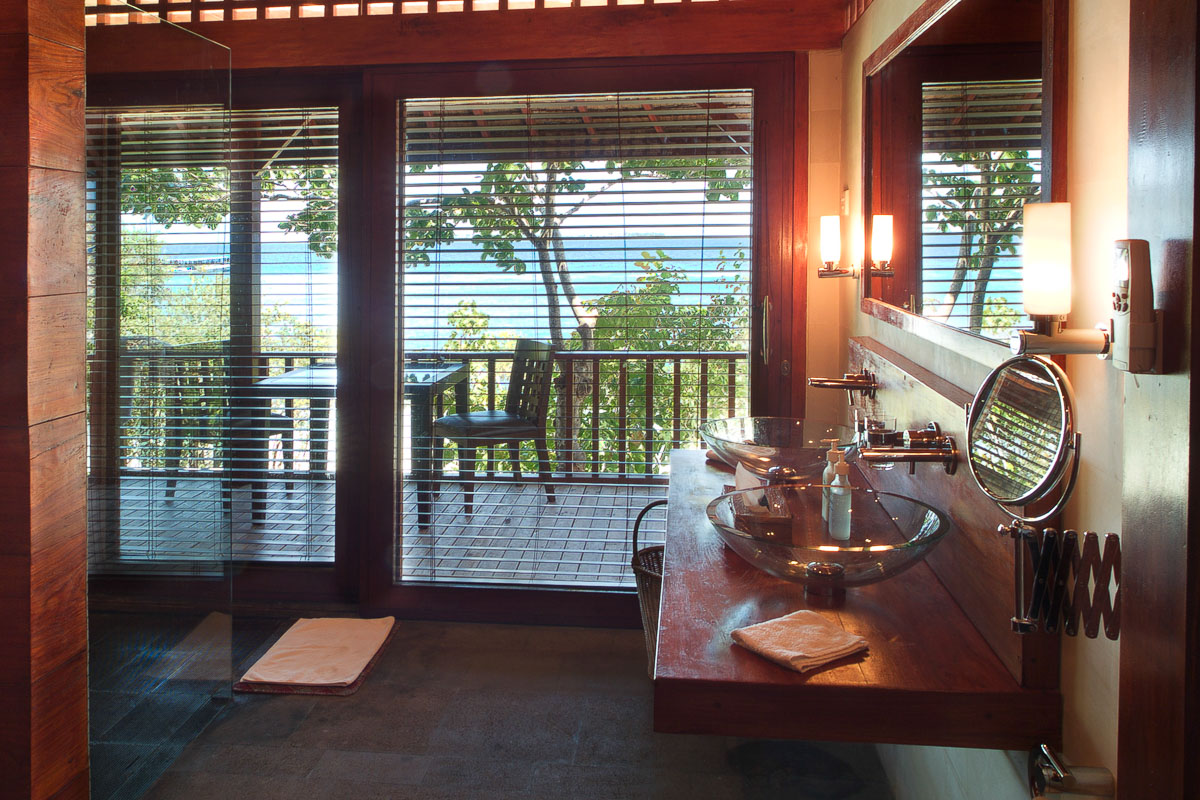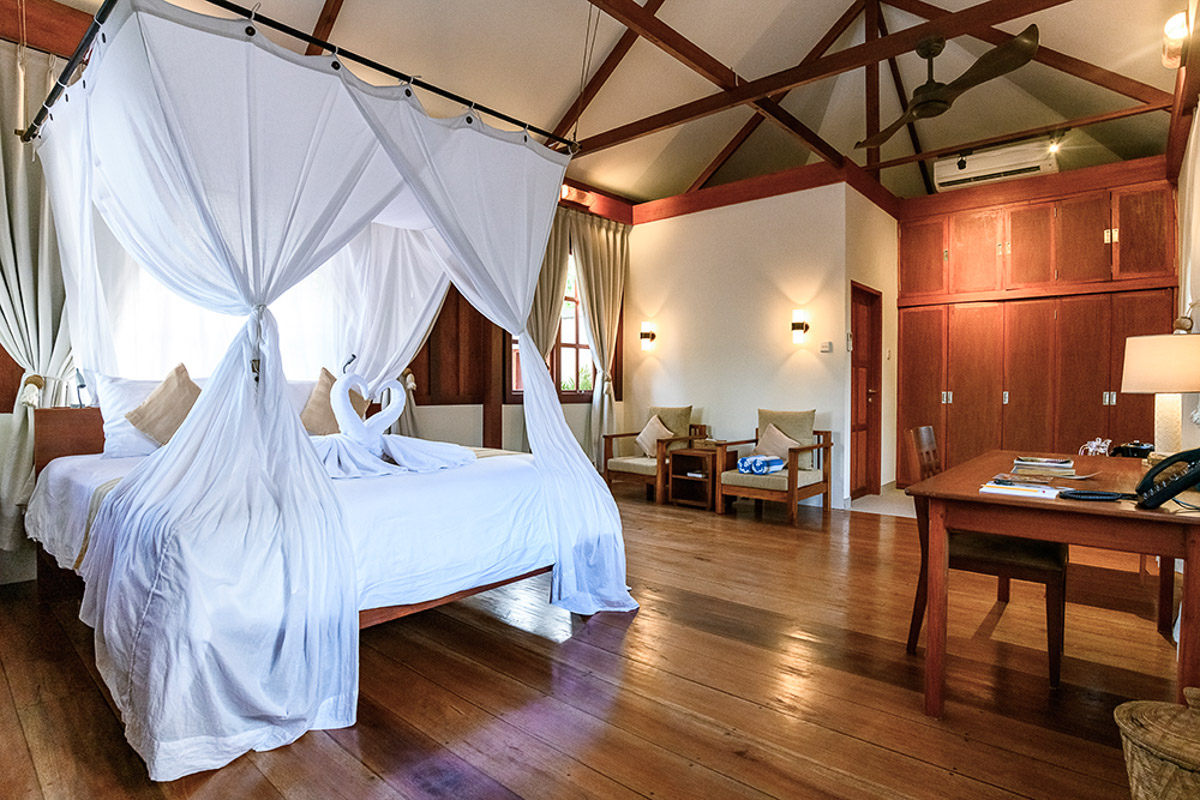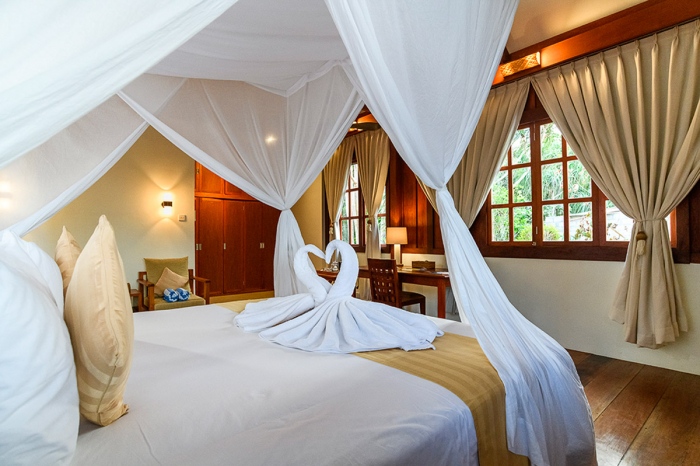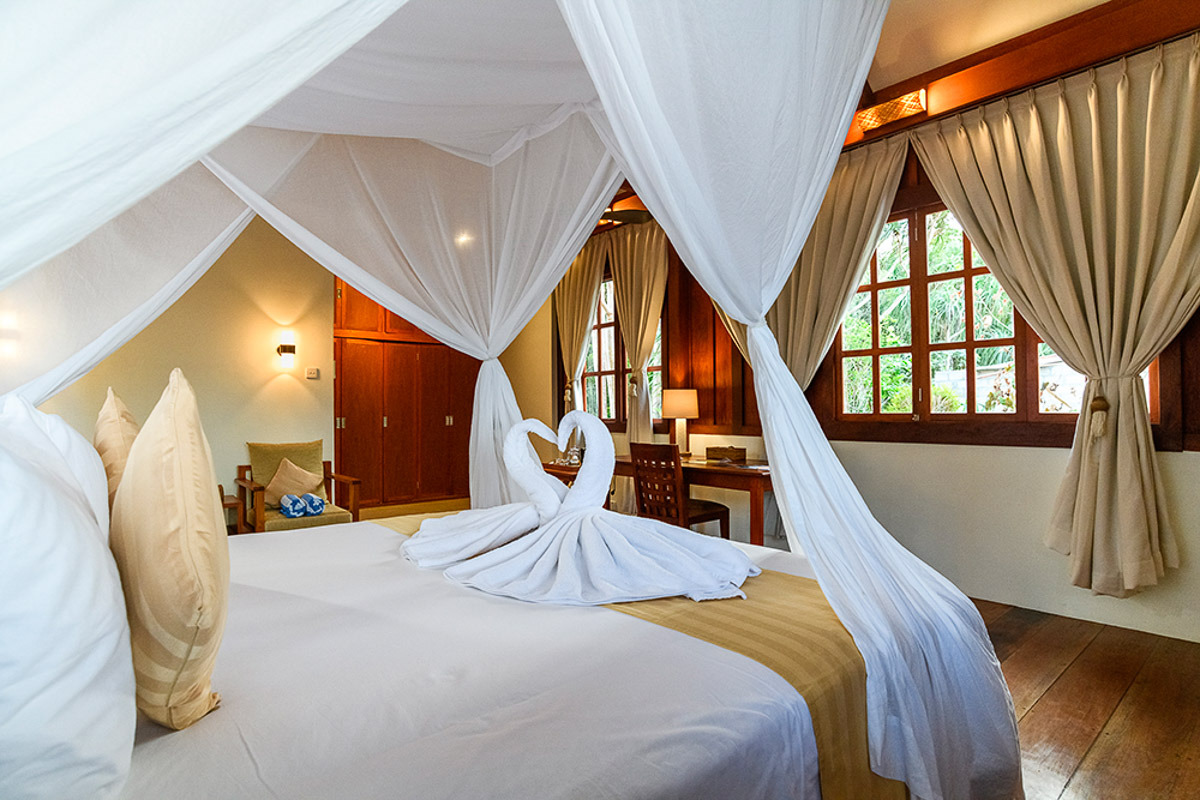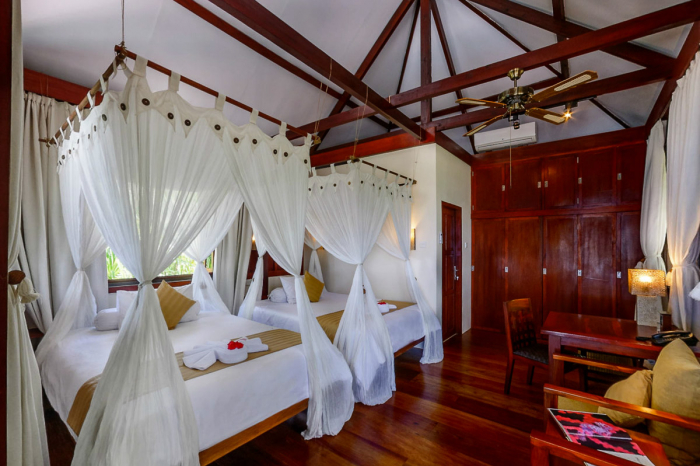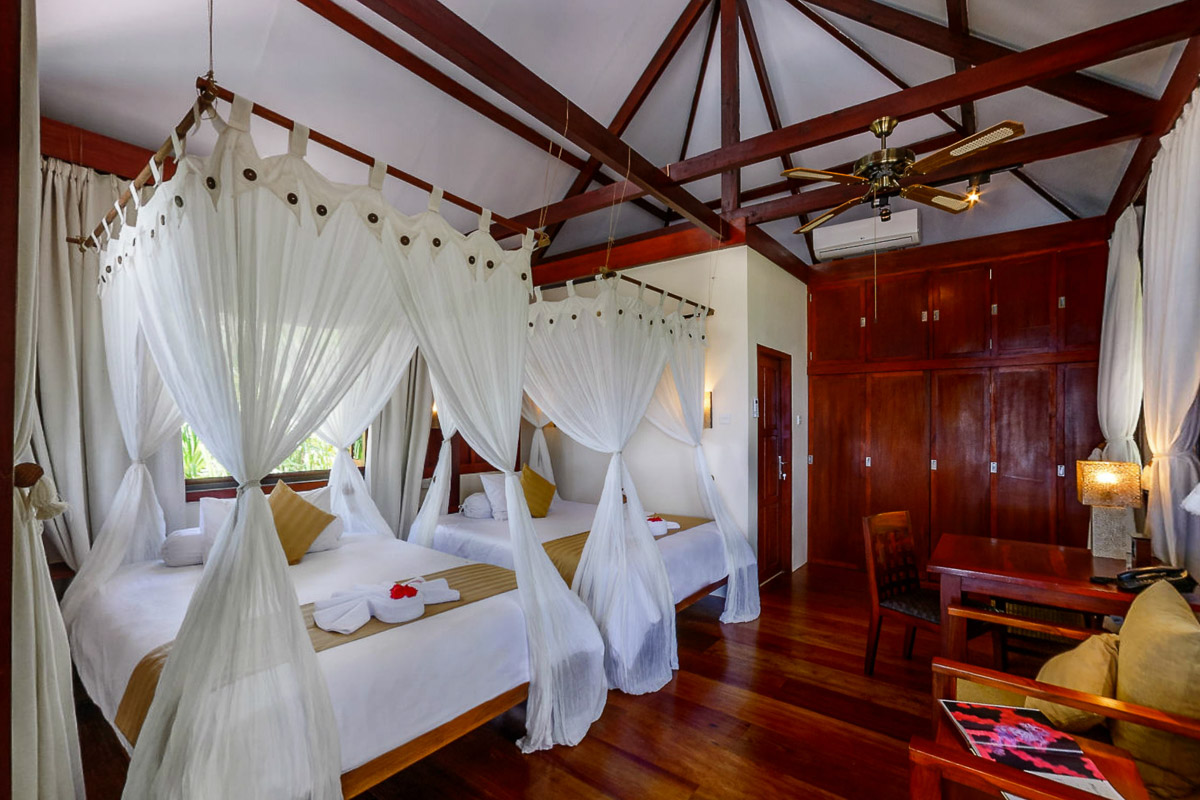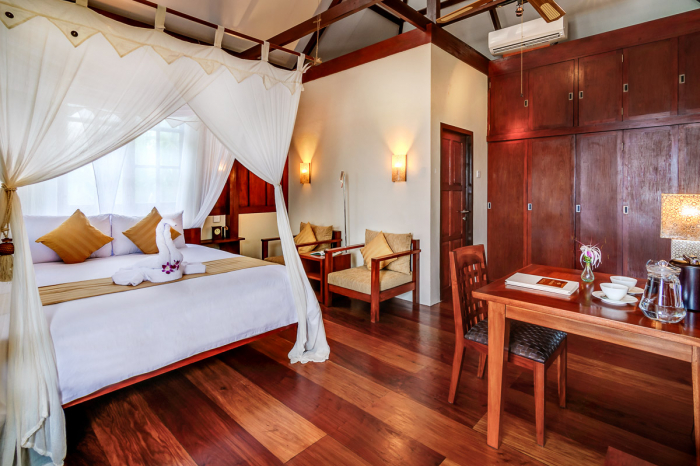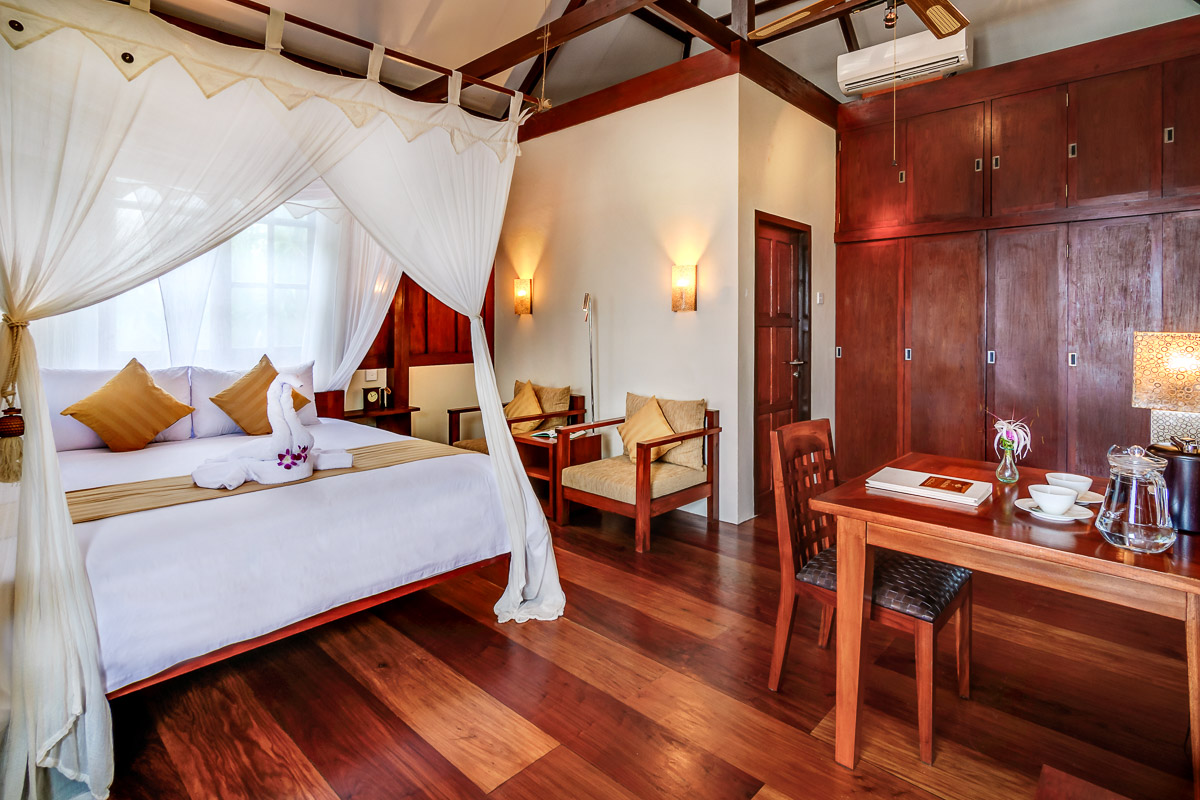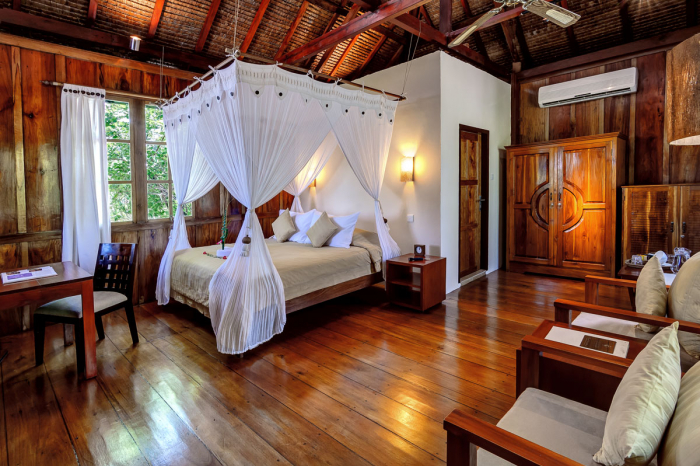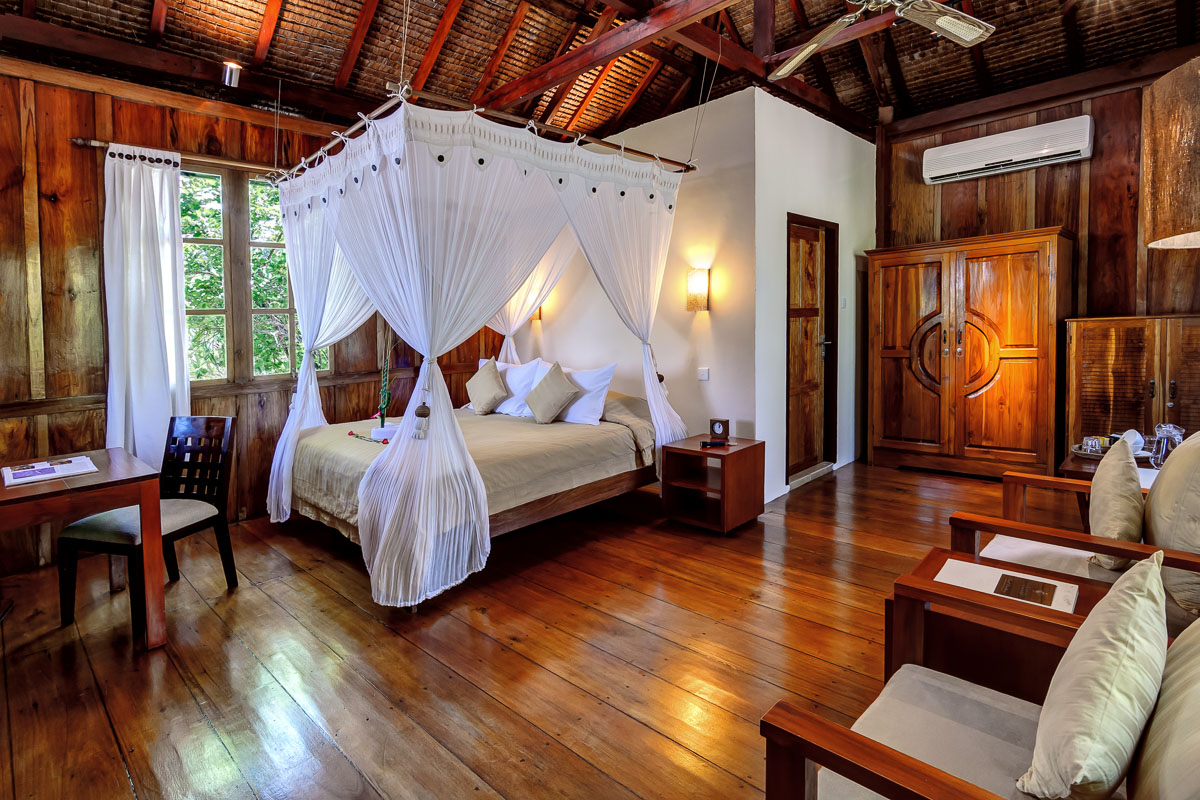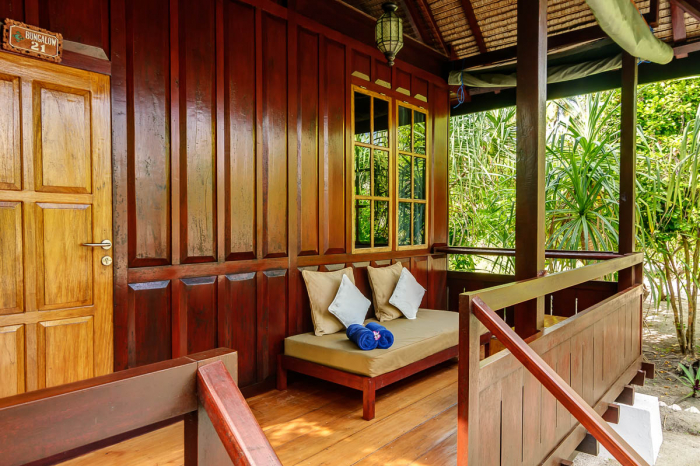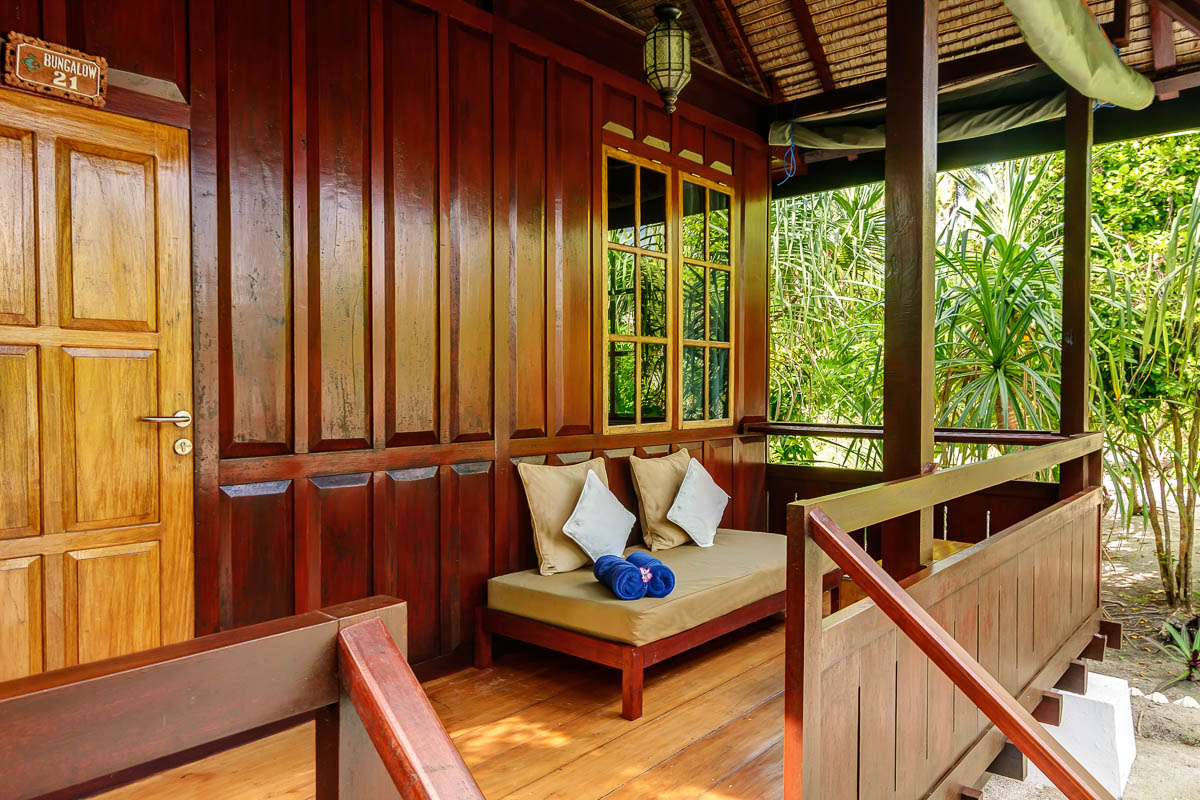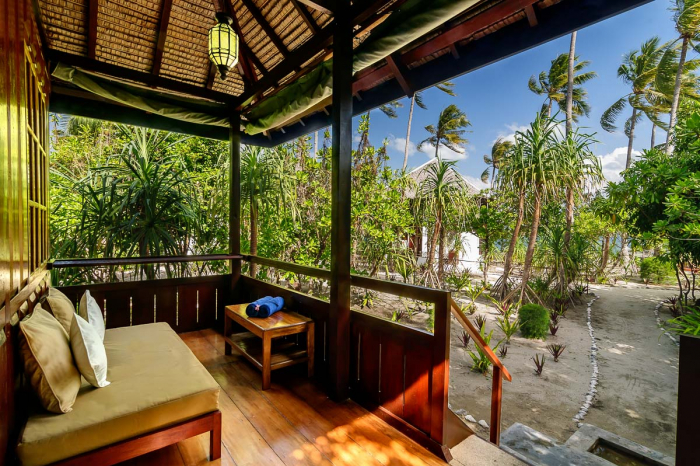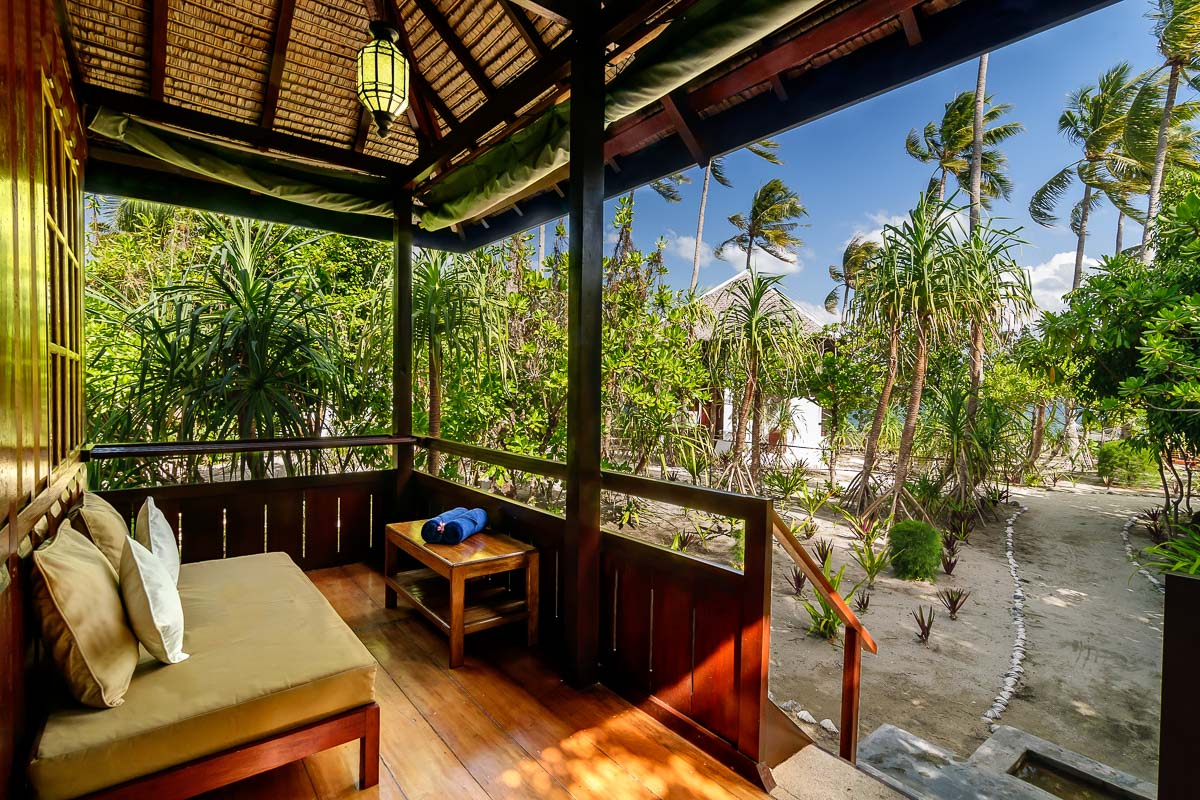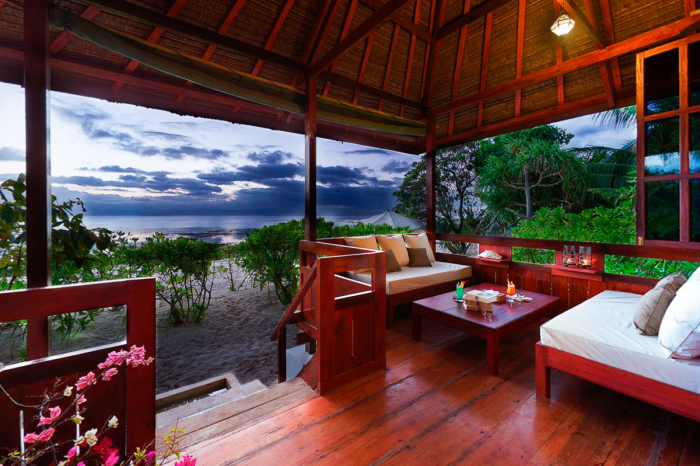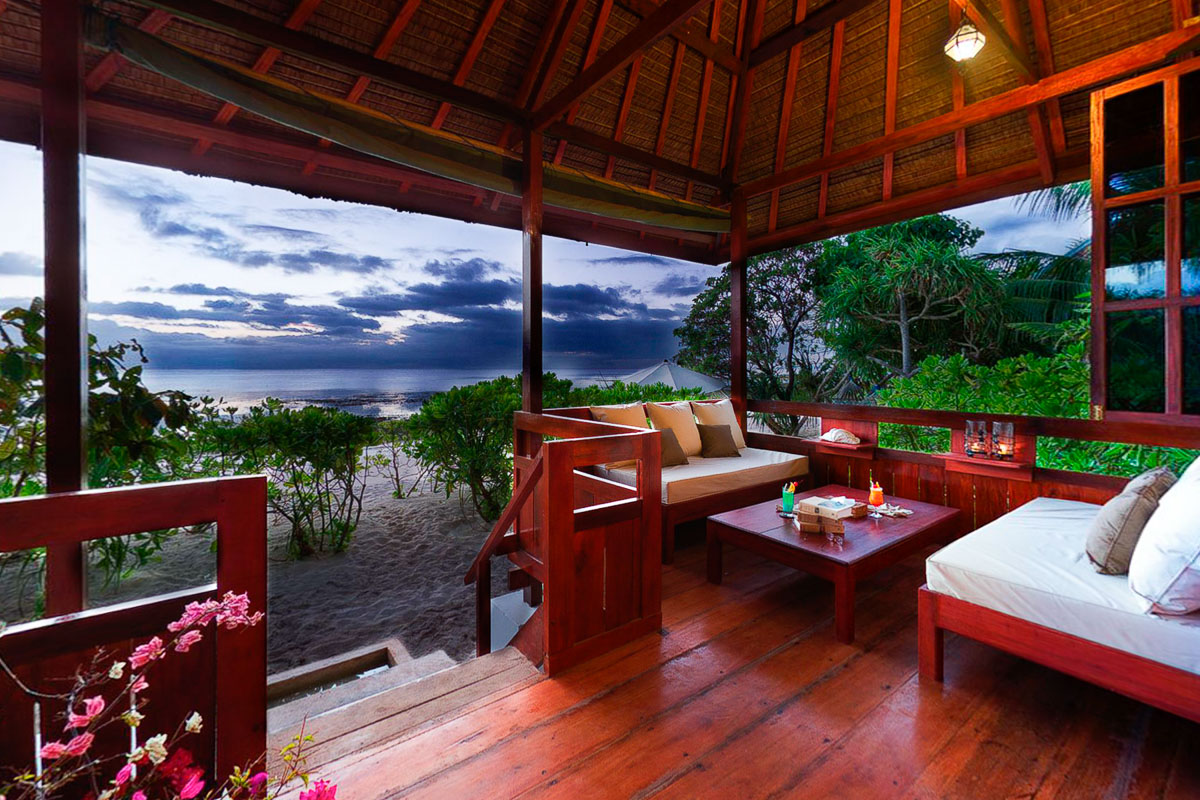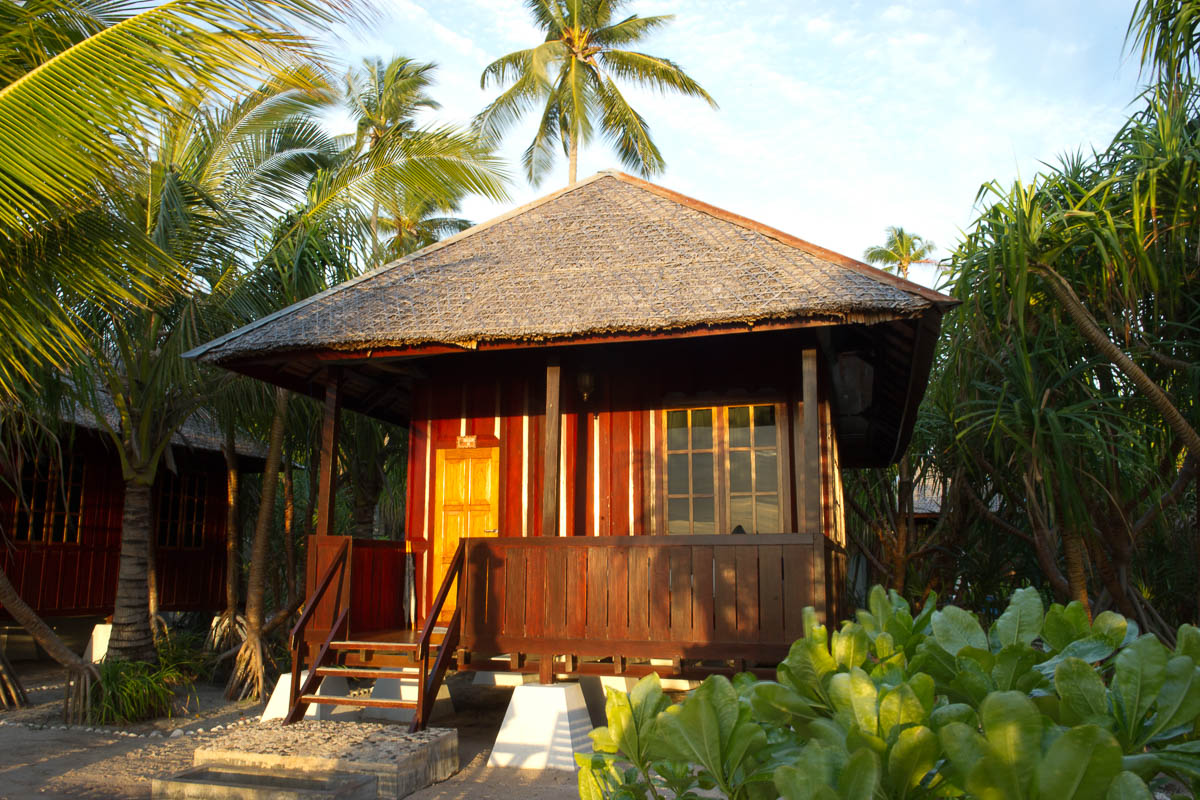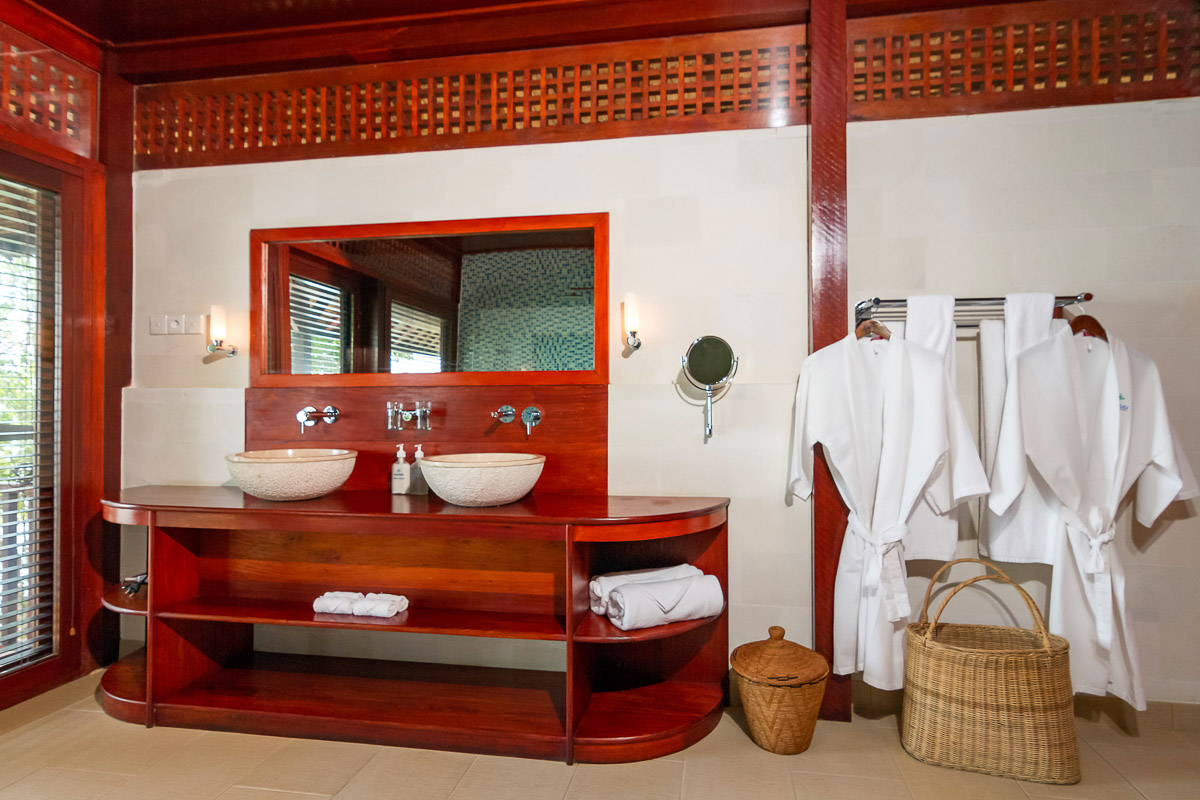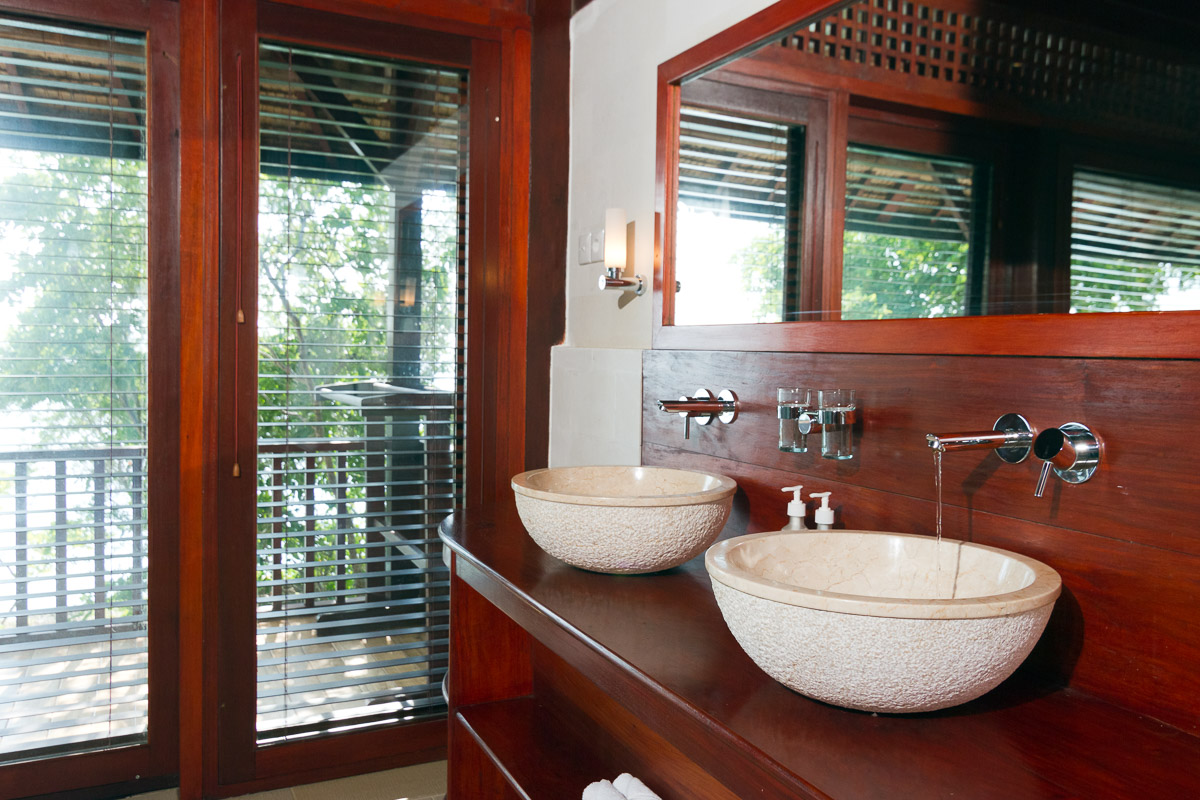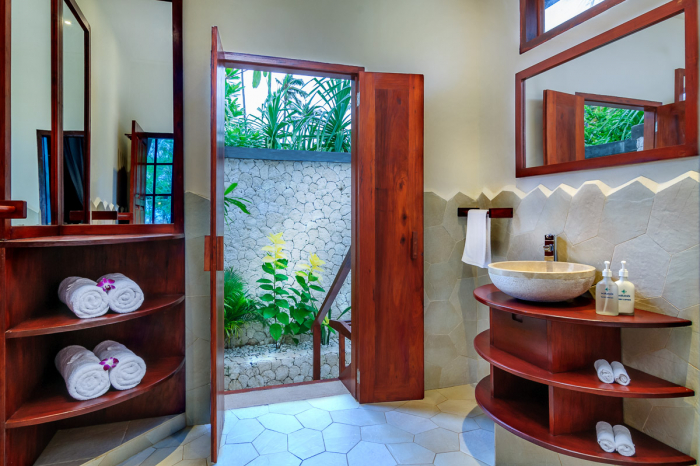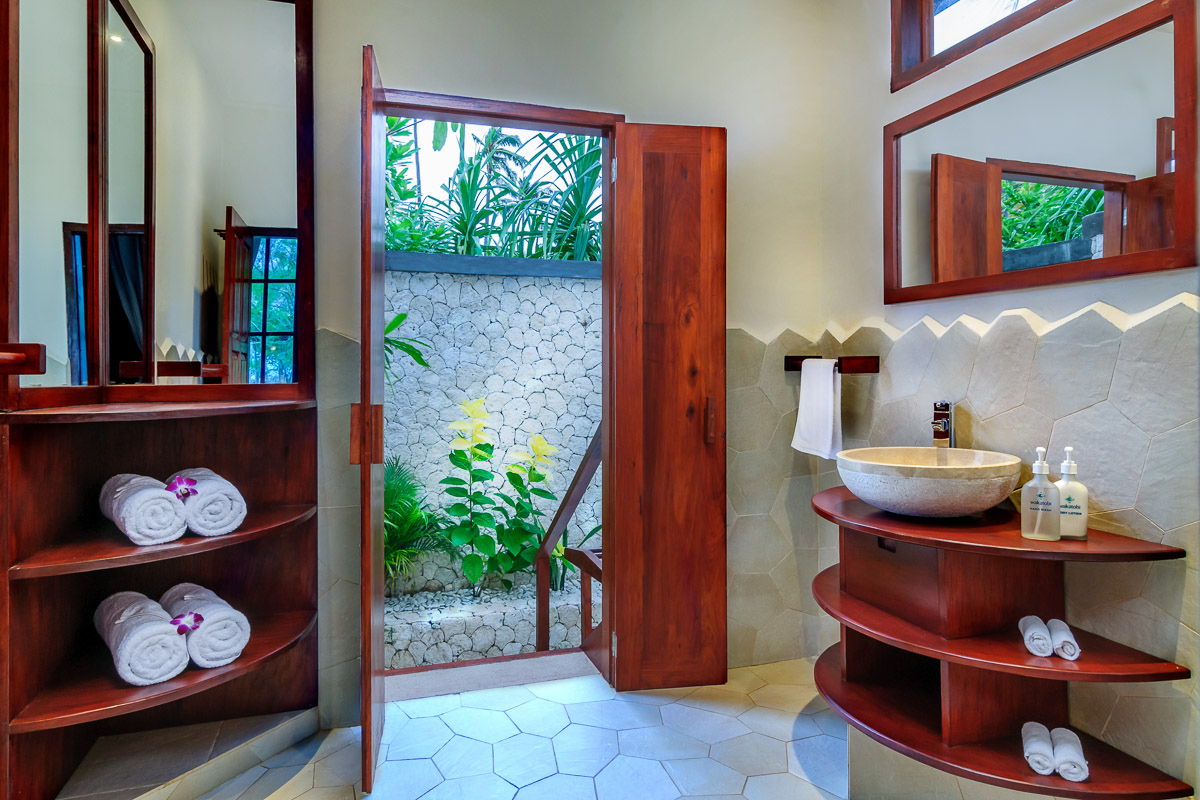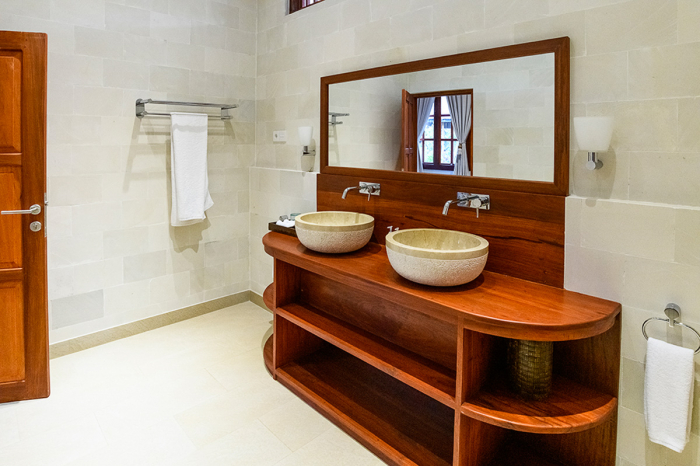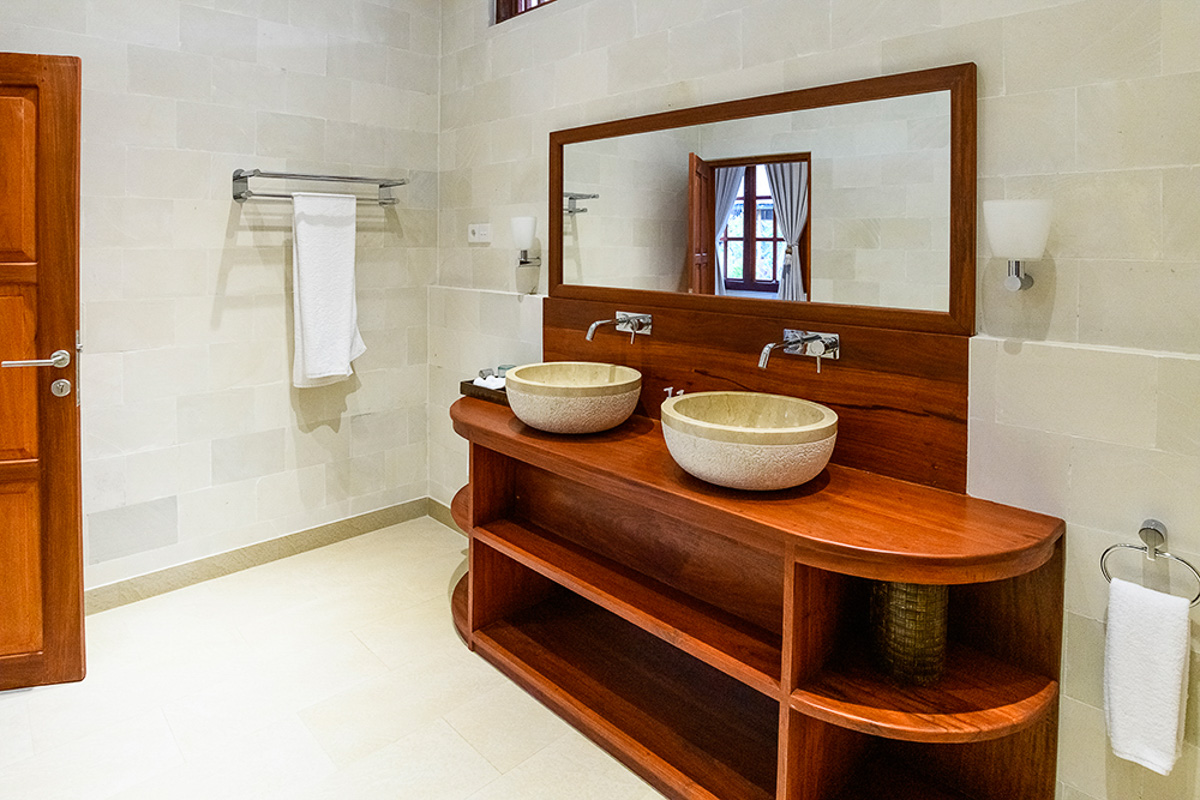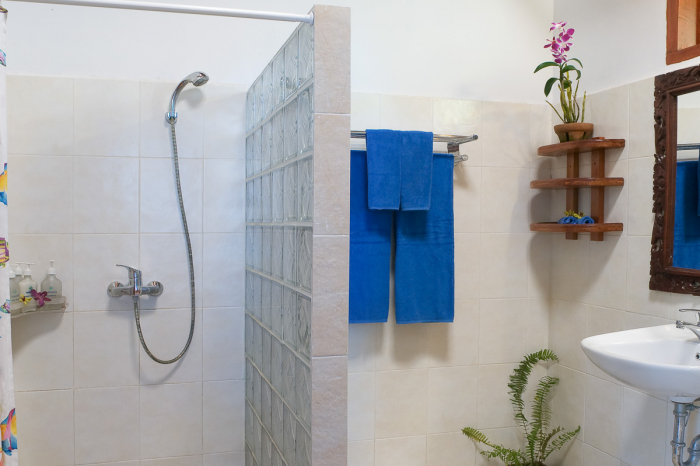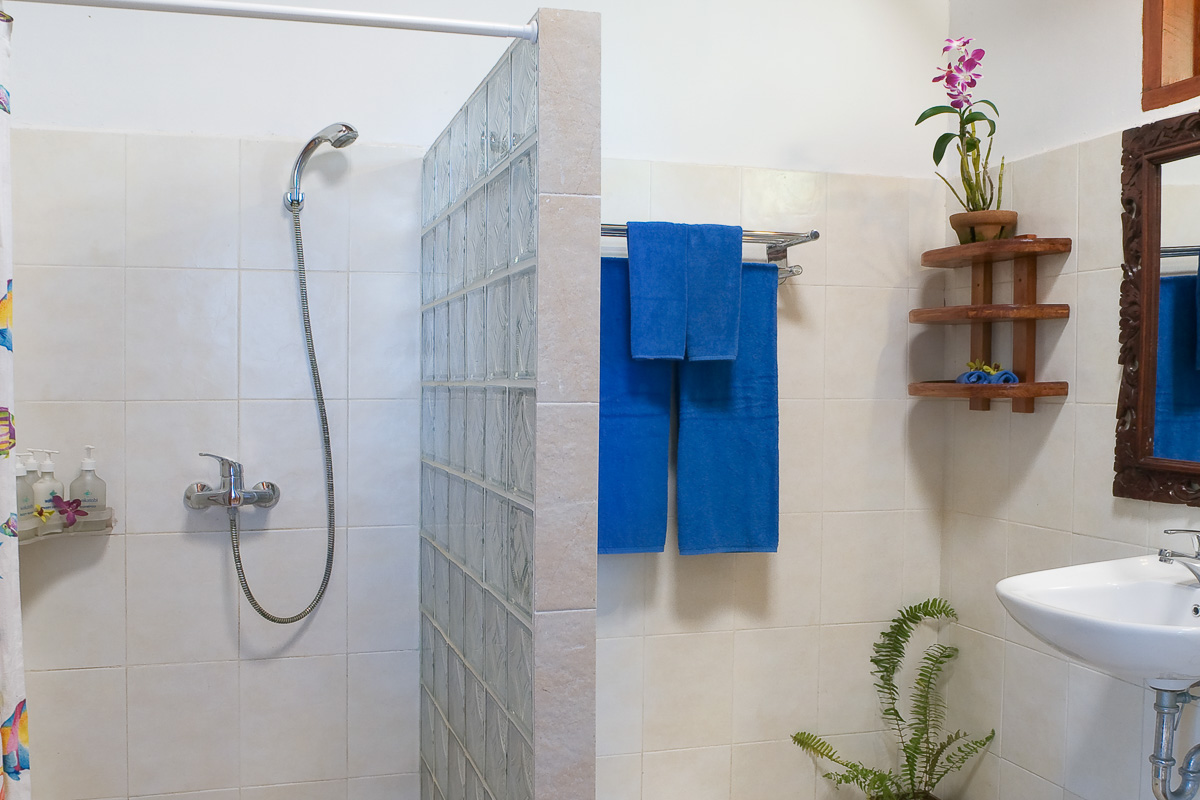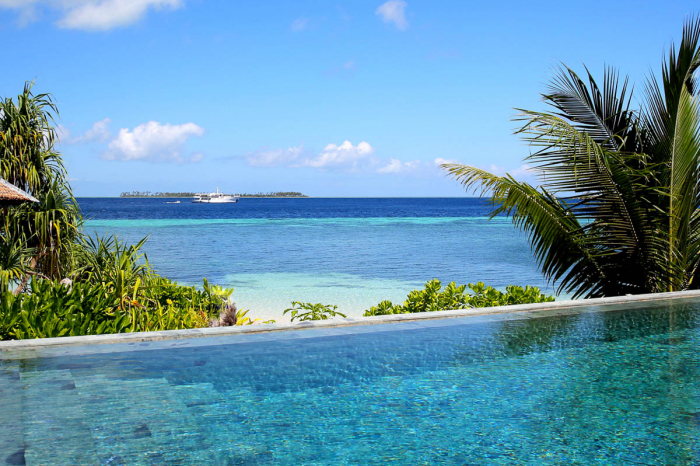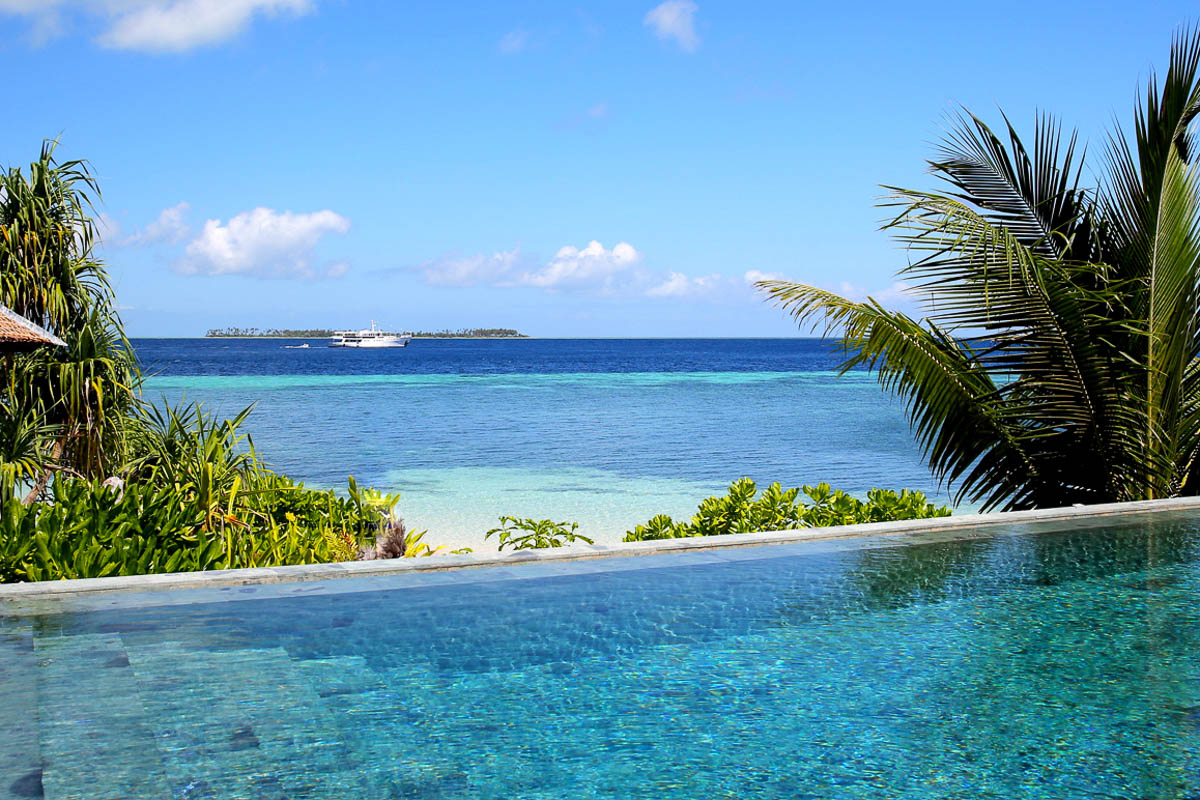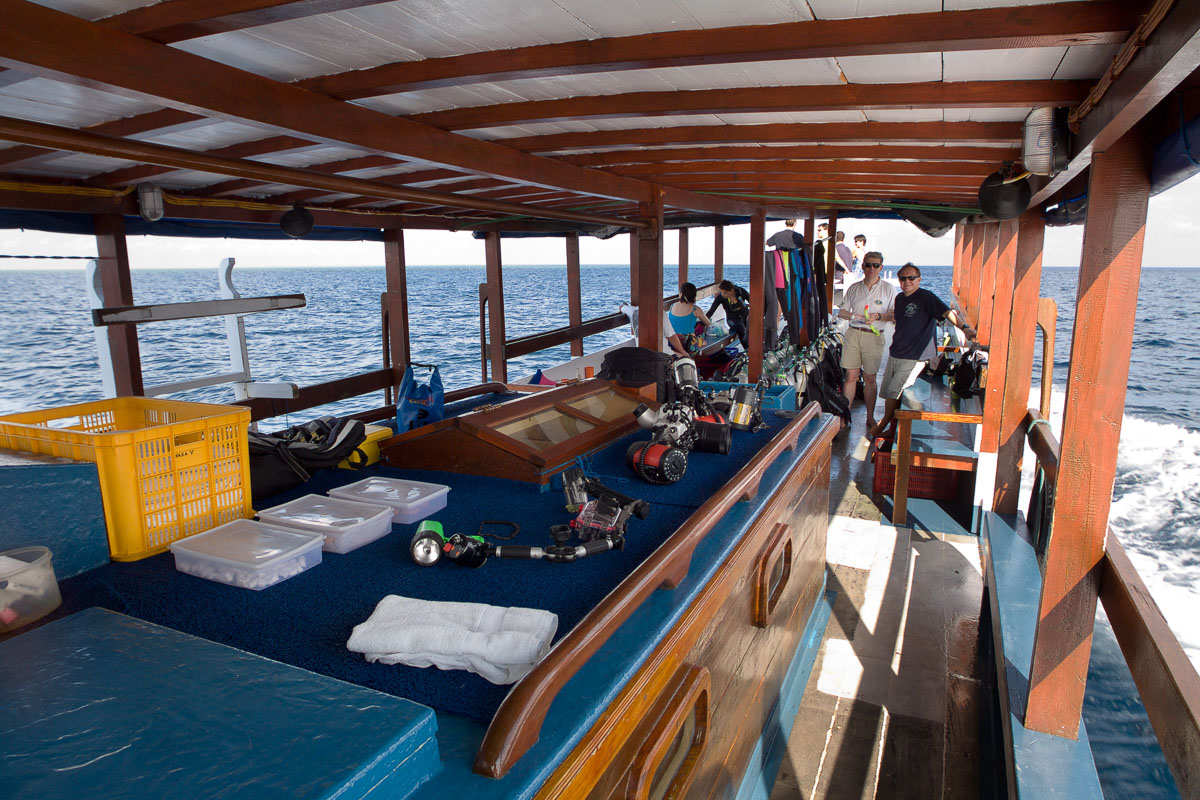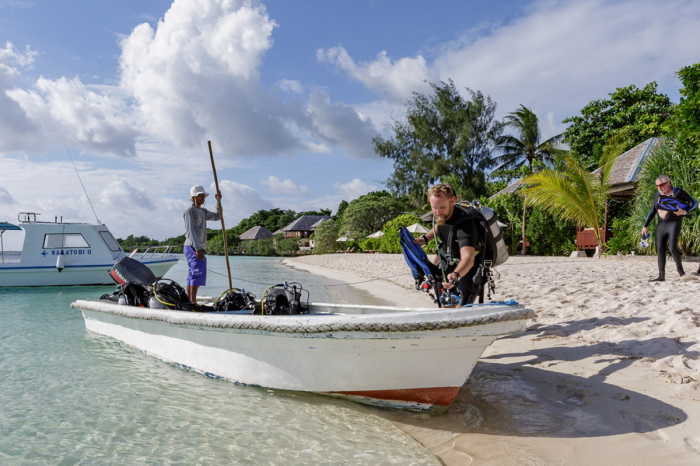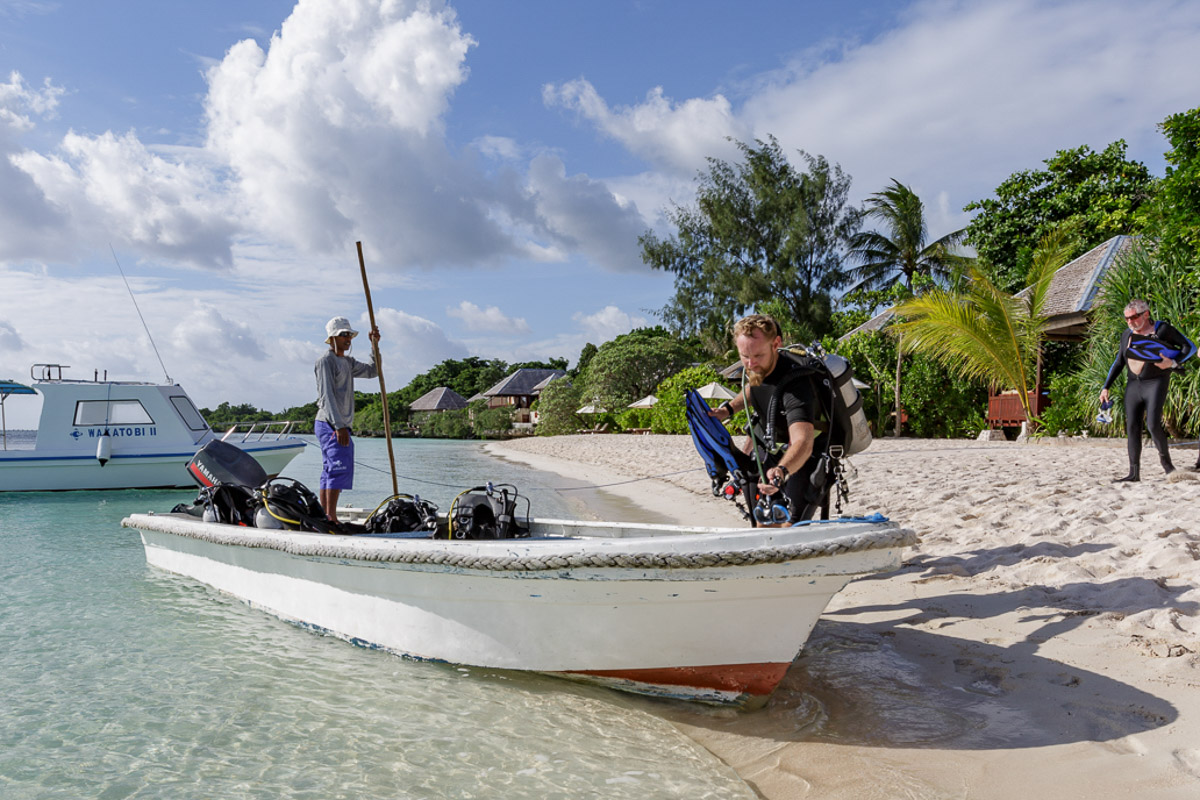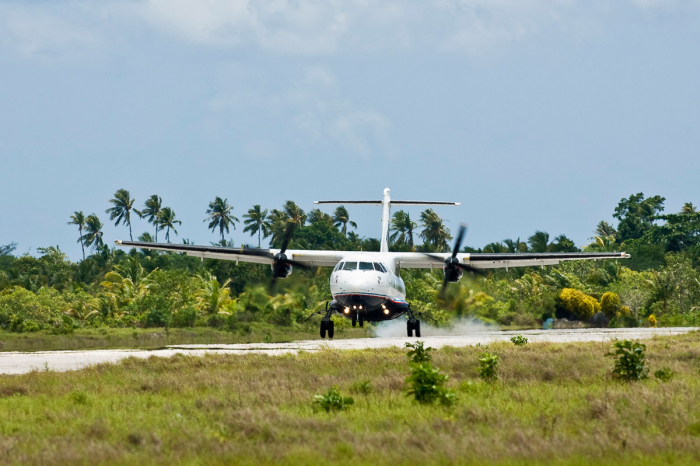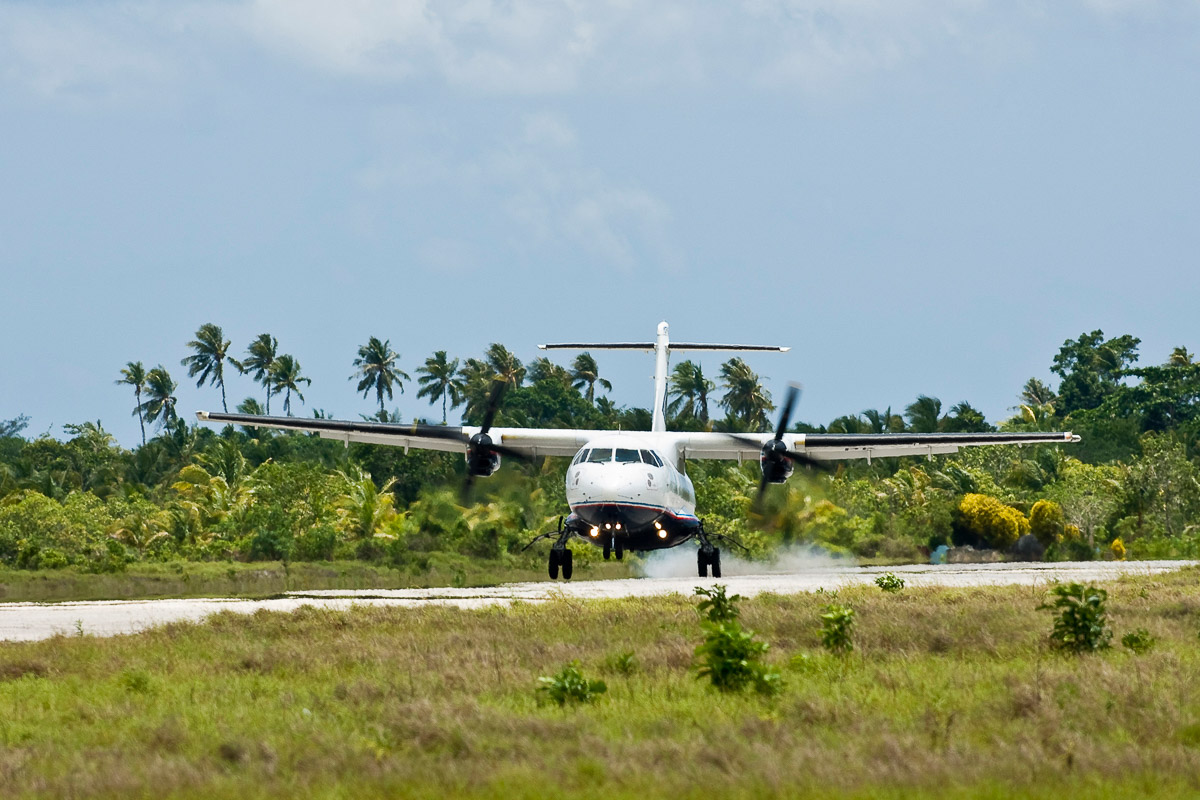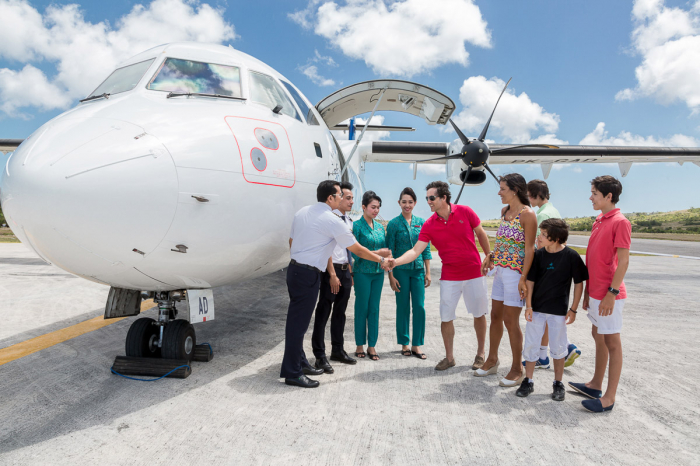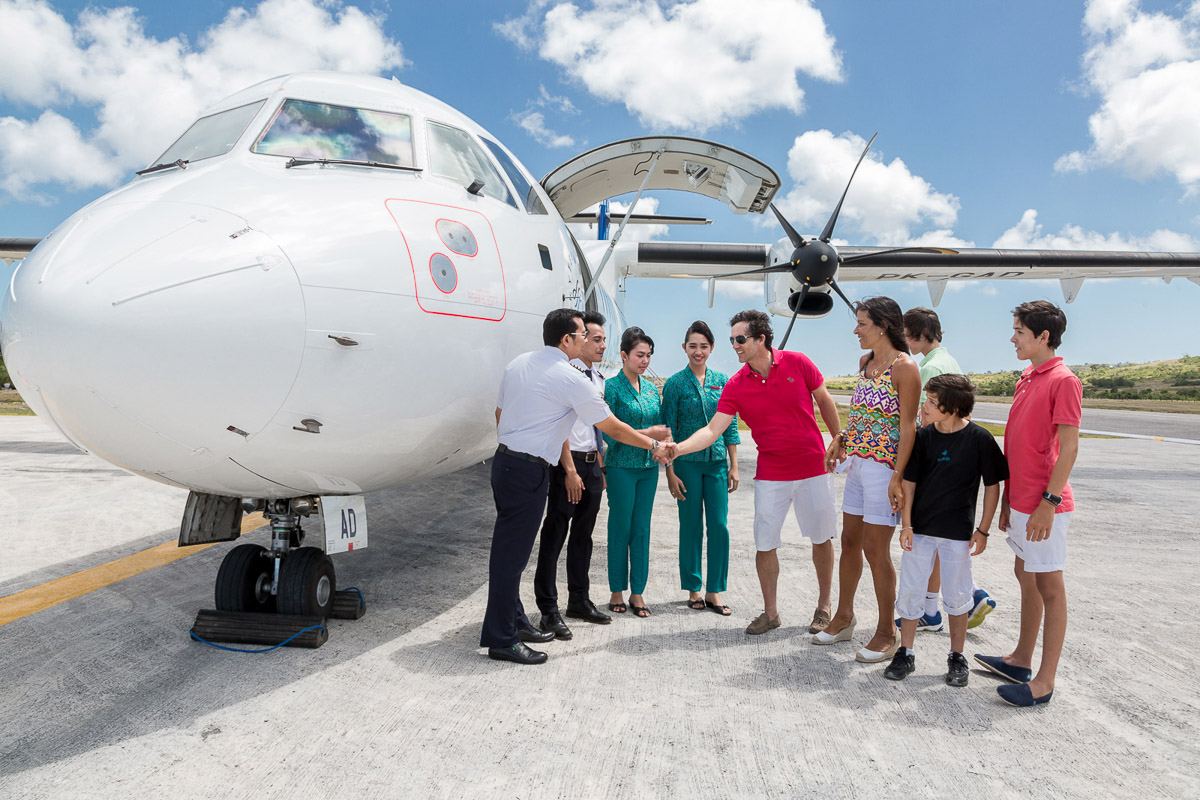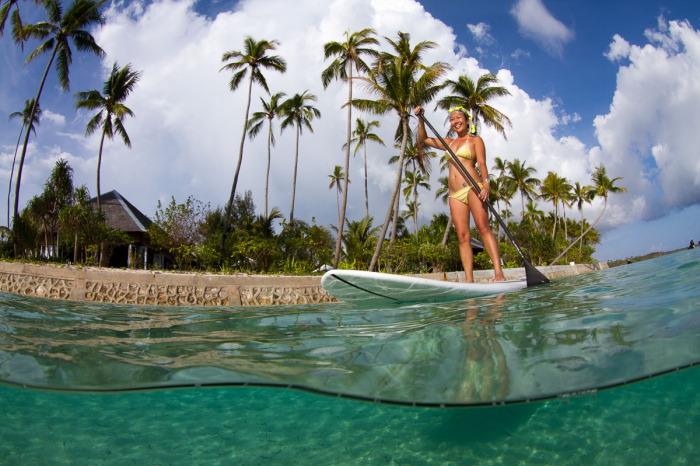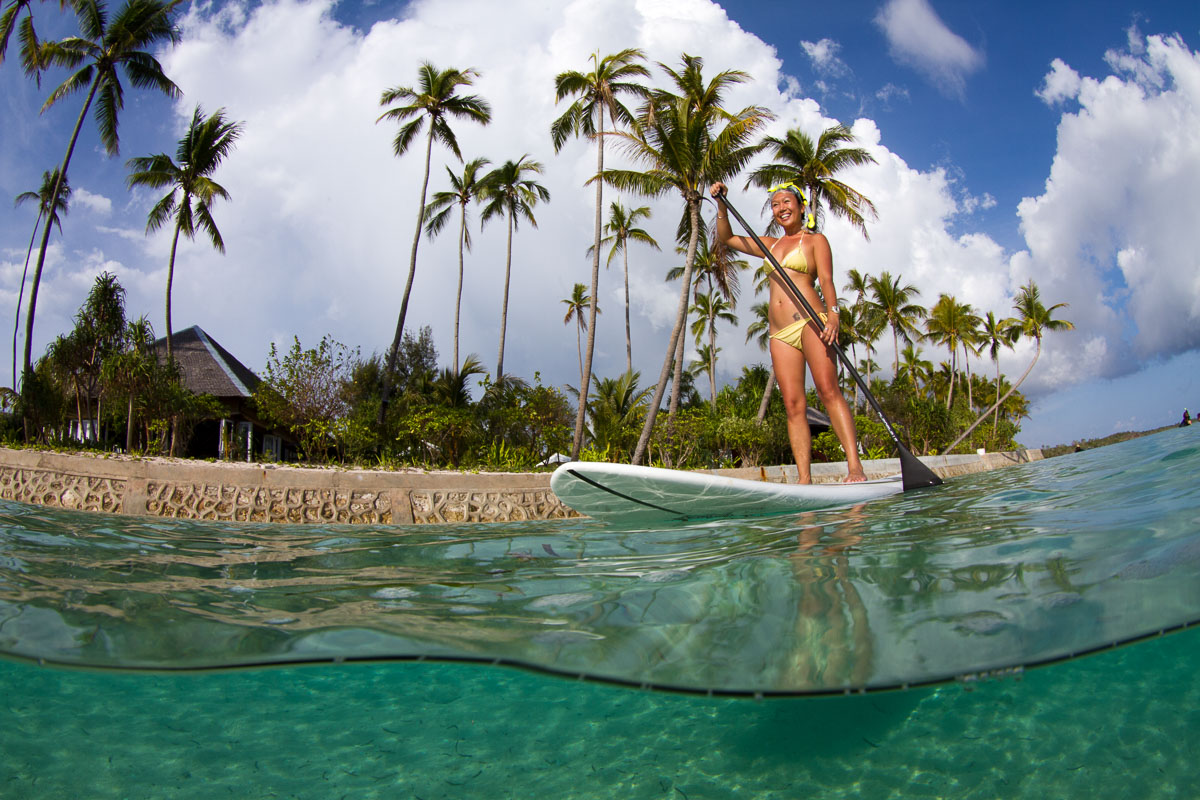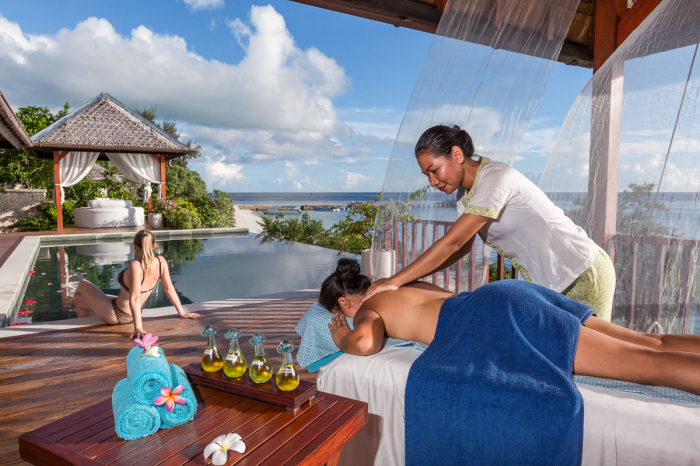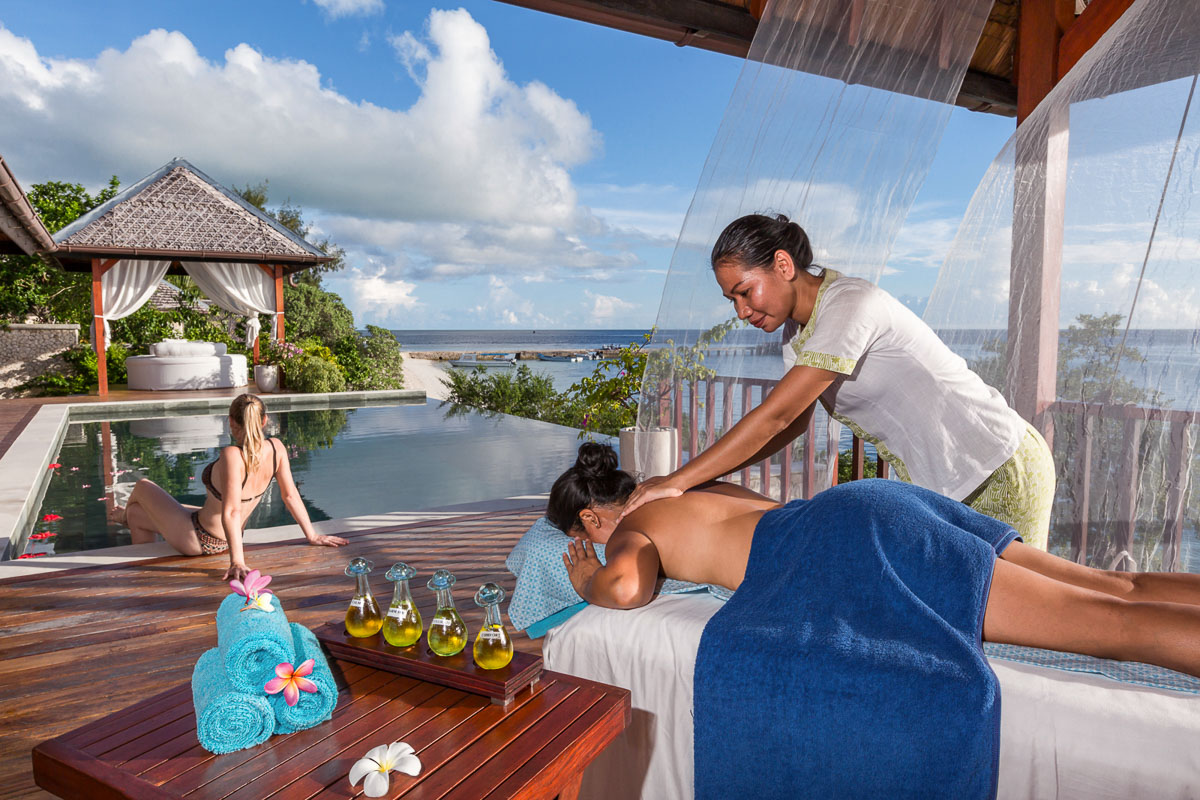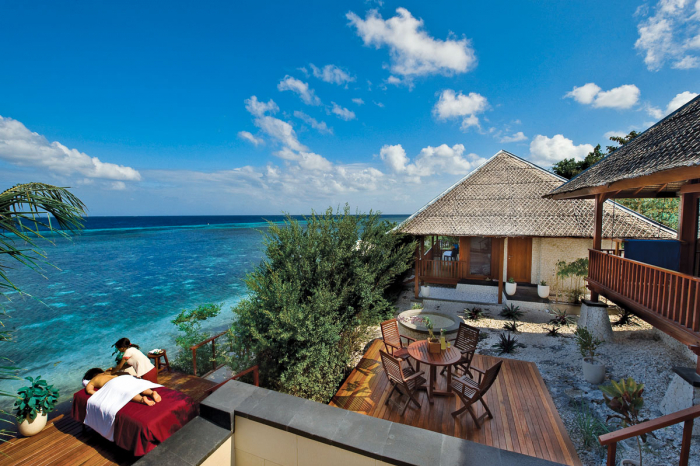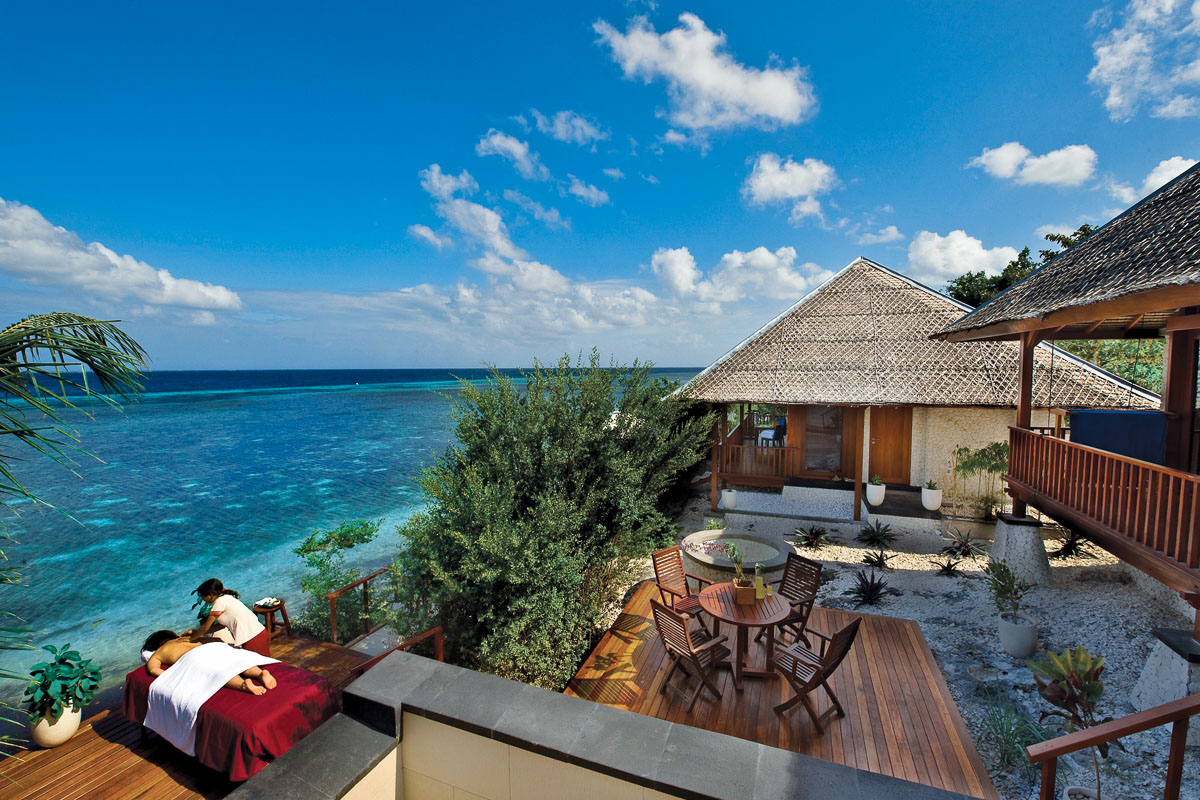 Overview
Indulgent luxurious details alongside diligent sustainability
Extensive diving and snorkelling facilities and services
Direct access to the surrounded biosphere reserve
Dive some of Indonesia's most biodiverse reefs
Isolated location yet easily accessible via chartered flight
Founded on the principle that discerning divers would appreciate and support a resort which offered much more than the basics, Wakatobi combines sustainable practices with upscale experiences, allowing guests to create their dream dive holiday. Enticingly remote, yet indulgently luxurious, this family-friendly resort is one of the finest in the entire Indonesian Archipelago – promising fine dining, first-class service, and sublime relaxation. And, with an UNESCO Biosphere Reserve at your doorstep, along with an expertly-equipped dive centre at your disposal, discerning divers and snorkelers need look no further than Wakatobi.
---
Rooms
---
Amenities
---
About
About Wakatobi Resort
Wakatobi is an exclusive, environmentally-conscious dive resort located within its namesake national park and UNESCO Biosphere Reserve in southeastern Sulawesi – a tranquil island setting promising perfect seclusion and unparalleled access to some of Indonesia's best reefs. Incredibly, despite its isolation, getting here is quick and relatively straightforward, with charter flights operating between Bali and the resort's own airstrip that ensure guests and their belongings can arrive in time for lunch and an afternoon of epic diving.
The resort seamlessly blends its pristine natural environment with five-star amenities and superior service, securing its reputation as one of the world's finest diving and snorkelling getaways in southeast Asia. Each hand-crafted villa and bungalow is spacious, quiet, comfortable, and just a few steps from the ocean. All are air-conditioned and feature comprehensive amenities such as sumptuous bathrooms and wi-fi satellite internet access.
As a boutique resort with an enthusiastic team – and a high staff to guest ratio – Wakatobi boasts the flexibility and the resources to perfectly tailor your experience. The team are adept at anticipating and proactively addressing your needs, remaining ever-present yet unobtrusive. And, guests can opt for even deeper levels of personalisation, with added extras such as personal butlers, private dive experience managers, and travel agent services back in Bali.
Explore the resort
Wakatobi Resort dining is varied, fresh, and surprisingly refined for such a remote destination. Mealtimes in the Beach Restaurant are an enjoyable culinary adventure, combining delicacies from Indonesia and elsewhere in Asia, along with a comforting selection of dishes from around the world. At the end of the day, the Jetty bar provides an ideal setting from which to take in a wonderful Wakatobi sunset and watch the stars come out. And, when it comes to beverages, skilled service staff are on hand to mix your favourite cocktail, mocktail or juice, recommend fine wines, or pour the perfect ice-cold beer.
Guests looking for the ultimate indulgence will surely find it at the resort's onsite spa, where skilled therapists ease aches and stresses using custom-blended oils and a combination of Indonesian and European techniques. Wakatobi's unique surroundings are also ideal for a variety of watersports, including paddleboarding, kayaking, and kitesurfing, while snorkelers and freedivers can expect to receive the same level of support as scuba divers. On land, activities range from village tours, nature walks, to culture workshops, and cooking classes. The resort's Longhouse features a number of additional amenities, including a library, boutique, and media room equipped with a digital projector and sound system. 
Diving from Wakatobi Resort
Designed and built specifically for discerning divers, the remote Wakatobi Resort is extraordinarily well-equipped and perfectly placed for exploration. The house reef extends for more than five-kilometres along the coast and drops-off just 80-metres from the shore, while a further 40 or so dive sites lie within reach – with boat rides ranging from a minimum of 10-minutes up to a maximum of an hour. Based on traditional designs and locally-built, this resort's dive boats are perfectly-suited to Indonesia's waters. At 21-metres long these vessels provide ample space for guests and feature a large camera platform, rinse tanks, freshwater showers, and a tiled bathroom.
For those wishing to travel light, Wakatobi Resort can supply everything you need at a modest rental price, including regulators, masks, fins, dive computers, BCDs, and torches. Suitably certified divers can make the most of nitrox blends up to 42%, along with rebreather support such as trimix diluents, bailout gases, and 100% oxygen for decompression stops.
For photographers, Wakatobi offers a dedicated, climate-controlled camera room with large, cushioned work tables, voltage-regulated power, and plenty of storage. The dive centre is associated with PADI, SDI and TDI, offering a variety of training courses, while opportunities such as night diving and fluo-diving allows visitors to see marine life in new ways.
---
Top tips
This resort offers à la carte breakfasts served in your accommodation and a room service menu throughout the day.
Wakatobi's Kiting Week is a firm favourite amongst kite surfers who want to experience top quality conditions and first-class service. 
Wakatobi's photography coaching includes one-on-one workshops and in-water sessions covering everything from the basics to advanced imaging and post processing.
Conservation
Wakatobi Resort has earned a reputation as one of the world's most proactive eco-tourism resorts and has won numerous awards for running some of the most conservation-minded tourism operations in the Asia-Pacific region. Its sustainable practices include the installation and maintenance of moorings, reef monitoring and cleaning, regular marine biology and ecology presentations, and the sale of locally-produced products. Of course, waste is reduced and recycled wherever possible and a kilometre-long stretch of beach is cleaned of plastic and debris on a daily basis.
Wakatobi Resort has always been about more than just a great diving experience. From day one, its mission was to create a sustainable business model that would combine a superior guest experience with a source of funding to establish and maintain an environmentally and culturally sound conservation program. This resulted in the creation of the Wakatobi Collaborative Reef Conservation Program, which is now one of the world's largest privately-funded marine protected areas.
Through its Collaborative Reef Protection Program, Wakatobi provides sustainable income – as well as electricity and other support – directly to the local communities both in the form of employment of local villagers and lease fees, which limit fishing on and damage to the reefs.
The program currently protects more than 30-kilometres of reefs and is policed by resort patrols as well as local villagers.
---
Diving
Diving in Wakatobi
Schooling reef fish

Year round

Macro Creatures

Year round

Healthy corals

Year round

Walls & pinnacles

Year round
While word is slowly spreading about this idyllic corner of Indonesia, for now, Wakatobi still remains below-the-radar of even the most avid travellers. Seemingly perched on the edge of civilisation, this UNESCO Biosphere Reserve boasts the country's largest barrier reef and all-but-untouched atolls, making it a worthy bucket-list destination for scuba divers and travelers in search of tranquillity. Offering spectacular natural scenery, diverse cultures, and over 50 dives sites to explore – with more waiting to be discovered – Wakatobi is certainly one of Indonesia's best kept scuba diving secrets.
---
Resort checklist
Number of rooms
31
Official dive center rating
PADI, SDI, TDI
Courses offered
Bubblemaker, Discover Scuba Diving, Open Water, Advanced Open Water, Nitrox, Tec
---