Scuba diving in
Phuket, Phi Phi, Krabi and Koh Lanta
White sand beaches, laid back vibes and fantastic diving, plus nightlife and incredible food, combine to create the perfect Thai holiday destination
Highlights
Visit the famous Maya Bay - featured in the Leonardo Dicaprio film "The Beach"
Dive the iconic trio of the King Cruiser Wreck, Shark Point and Anemone Reef
Explore the spectacular Bida Islands and dive with black tip sharks
Dive Hin Daeng and Hin Muang in search of manta rays
Perfect beaches, great nightlife, authentic culture and laid-back lifestyle
The idyllic destinations of Phuket, Krabi, Koh Phi Phi and Koh Lanta offer stunning scenery, Thai culture and food, and plenty of enticing diving. With world-famous spots such as the James Bond Islands and Maya Bay, there's so much to see in this iconic region. From diving the renowned King Cruiser Wreck and the Bida Islands, to the manta ray pinnacles of Hin Daeng and Muang, this national park attracts divers from all over the world. And, whether you seek a party-packed holiday or a luxury retreat, this tropical playground of beaches, lush forests and limestone cliffs has something for every traveller.
Diving Phuket, Phi Phi, Krabi and Koh Lanta
Blacktip reef shark

Year round

Schooling reef fish

Year round
Phuket, Krabi, Koh Lanta and Koh Phi Phi boast plenty of dive resorts, dive centres and liveaboards and this region is also frequented by liveaboards heading south from the Similan and Surin Islands. Dive sites are mostly shallow with schools of reef fish and colourful corals - perfect for beginners. Divers can also spot black tip reef sharks, turtles and some macro life.
A highlight of diving Koh Phi Phi and Phuket is the popular trio of the King Cruiser Wreck, Shark Point and Anemone Reef, which are around two hours away by boat. Dive centres usually offer this trip as a three-dive expedition. The King Cruiser - a ferry that sank in 1997 after colliding with Anemone Reef - is one of Thailand's best wrecks, though due to depths and currents, it's better suited to advanced divers.
The Phi Phi Islands comprise the Bida Islands, Koh Phi Phi Leh and Koh Phi Phi Don. Many Krabi and Phuket operators offer trips, as well as Phi Phi based operators. The islands boast beautiful corals, huge schools of yellow snapper, turtles, black tip reef sharks and the occasional leopard shark. There's also a Thai navy shipwreck - the Kled Geaw - home to schools of pufferfish and lionfish. Plus, you'll get to take in topside views of the famous Maya Bay, where Leonardo Dicaprio's "The Beach" was filmed.
The underwater pinnacles of Hin Daeng and Hin Muang are also a must. Gorgeous purple and red soft corals decorate both pinnacles and they are a good site for manta rays. Operators in Phuket, Krabi, Koh Phi Phi offer trips, but they're best dived from Koh Lanta or a liveaboard.
Diving in Phuket
Scuba diving in Phuket is year-round, and sites can be reached from the shore or by boat. Operators include dive centres, dive resorts and liveaboards, catering to every budget. Phuket dive courses range from entry-level to instructor, and the SSI and PADI diving courses Phuket offers are competitively priced. And, as there are so many scuba diving courses on offer, as well as superb training sites, this holiday destination is a popular choice for those seeking to learn to dive.
Phuket dive sites include local reefs, though many divers head to the Racha Islands - Koh Racha Noi and Yai - that are home to ten sites great for novices with occasional big pelagic sightings. For macro action, you'll want to visit Koh Dok Mai. Many Phuket dive centres also visit Koh Phi Phi for two or three dives around Koh Phi Phi Don, Koh Phi Phi Leh, and the Bida Islands. Three-tank trips to the King Cruiser, Shark Point and Anemone Reef trio are also offered by many Phuket dive resorts and dive centres.
From Phuket, it's possible to dive the world-famous Hin Daeng and Hin Muang in search of mantas - though many operators require a minimum number of divers to make this happen due to the distance. Day trips to the Similan and Surin Islands are also available, but expect to pay more for fuel costs.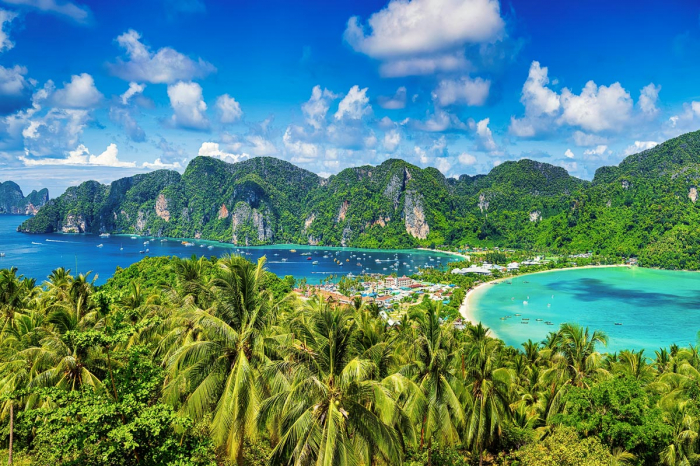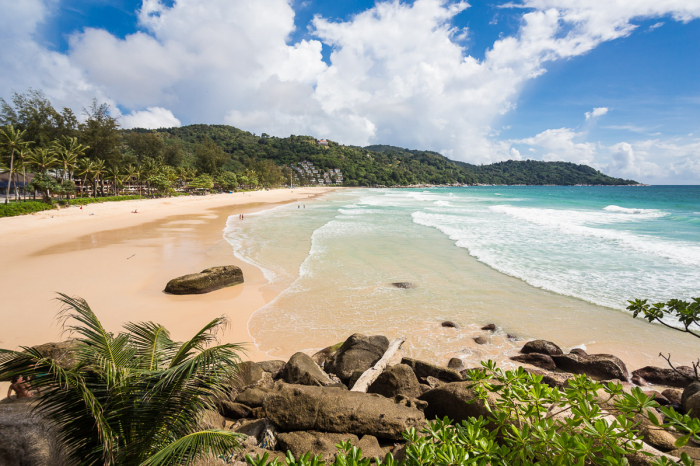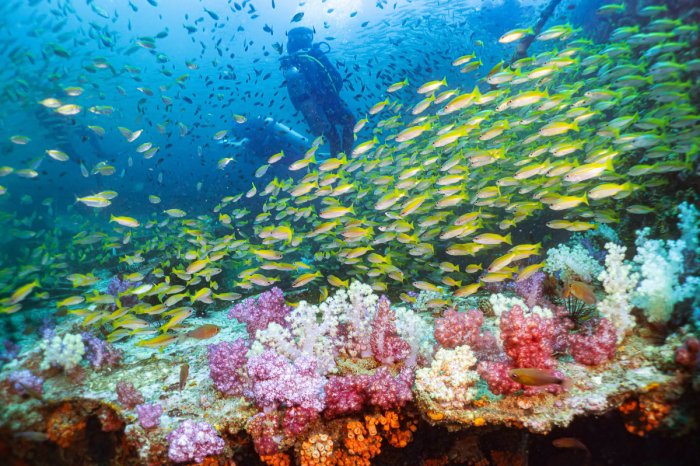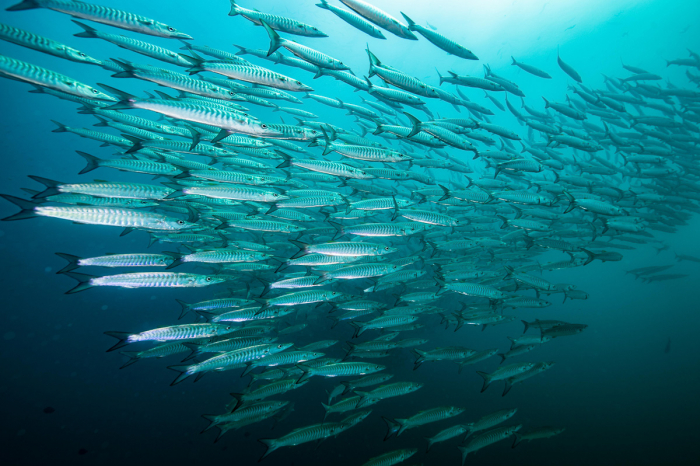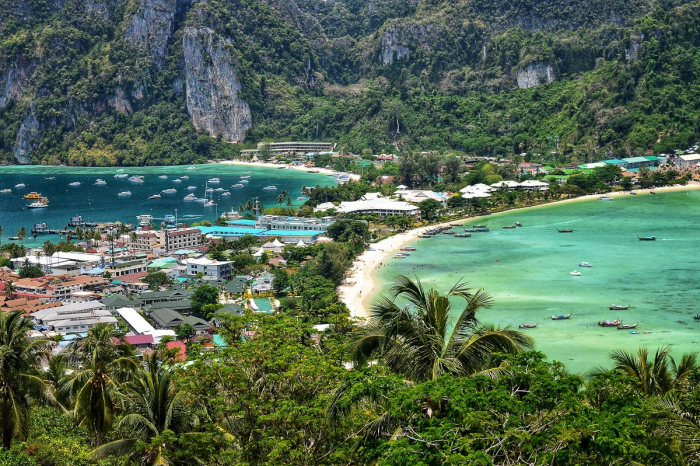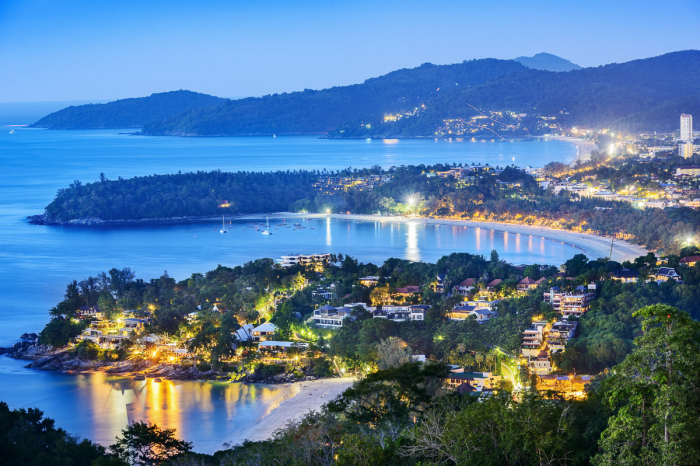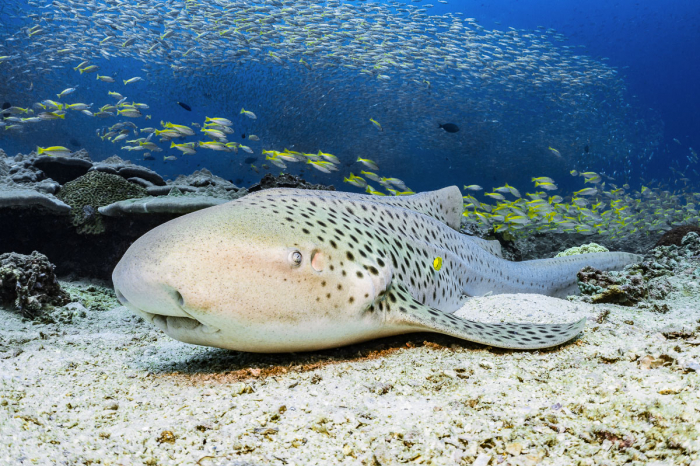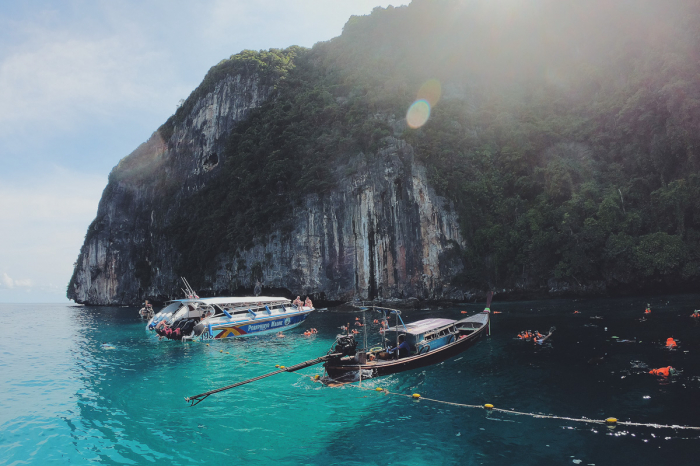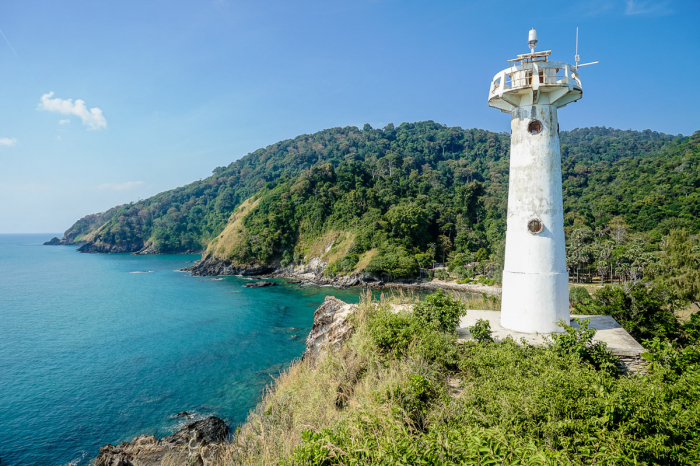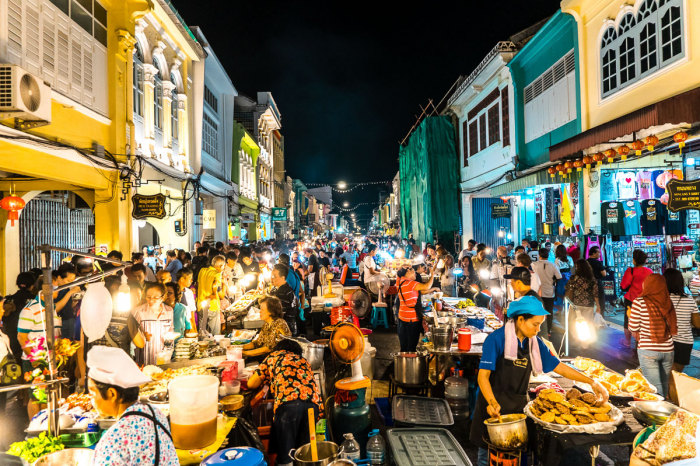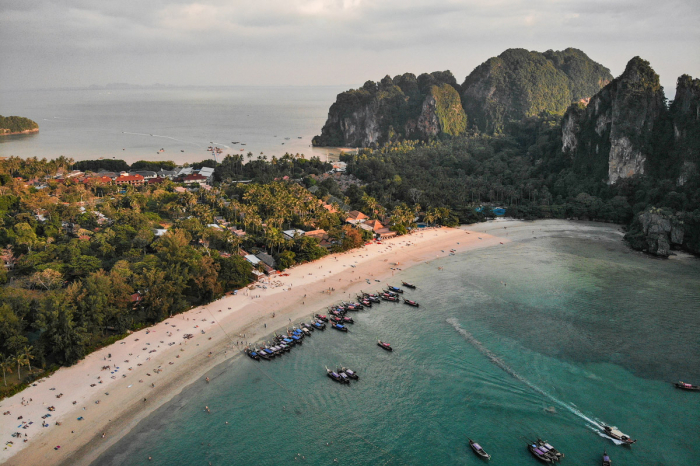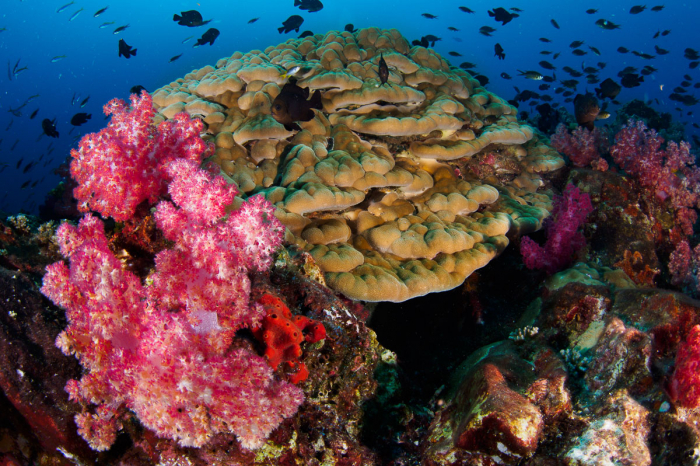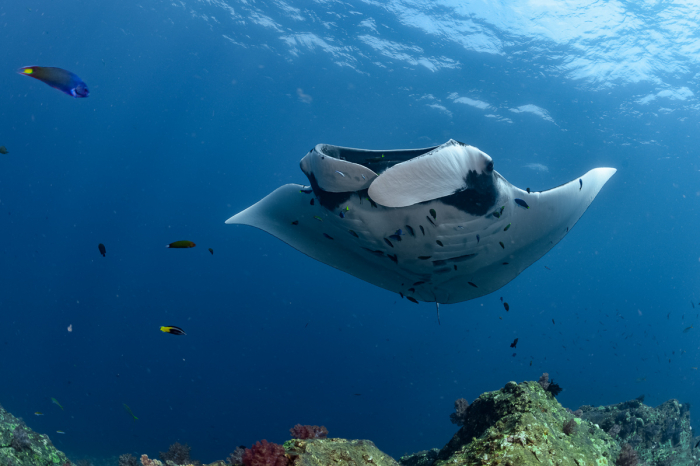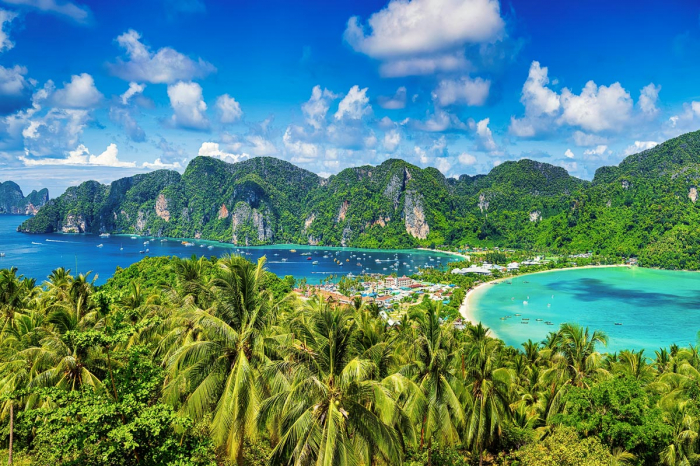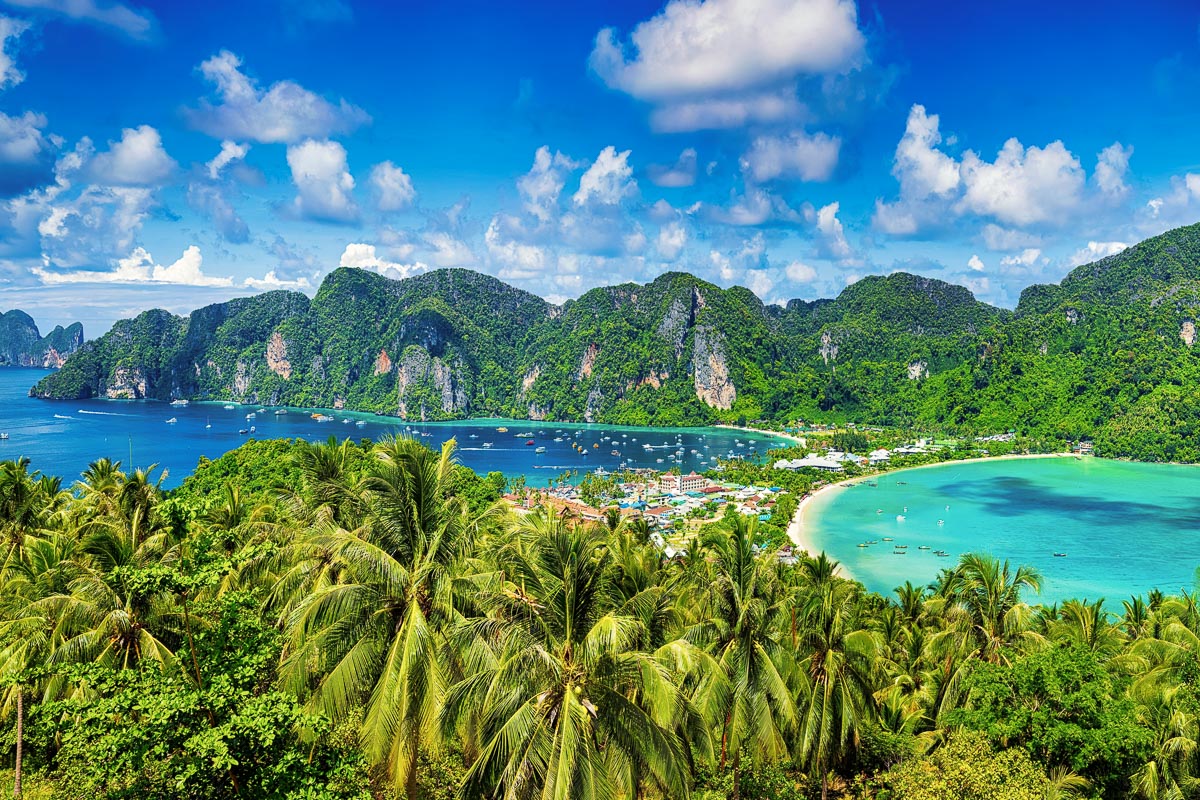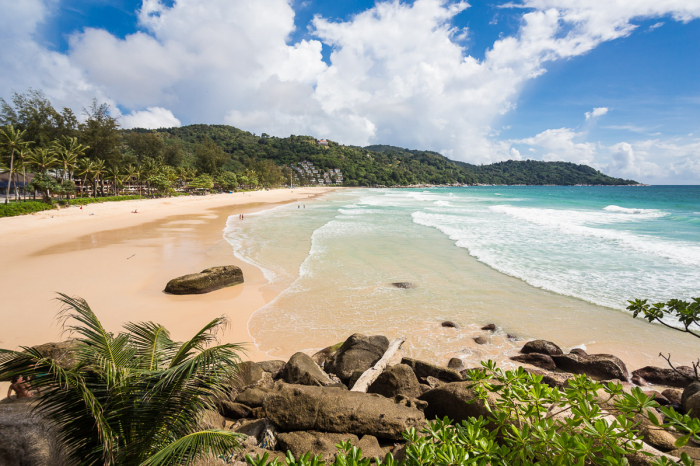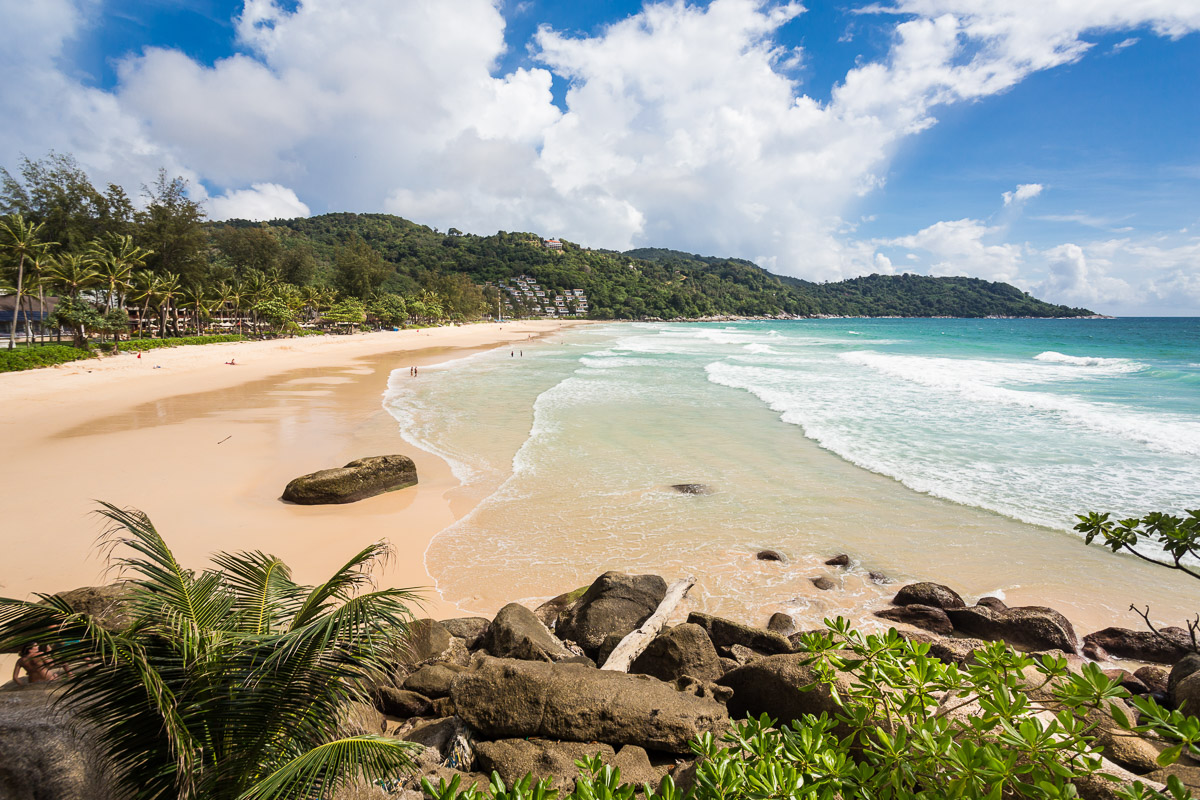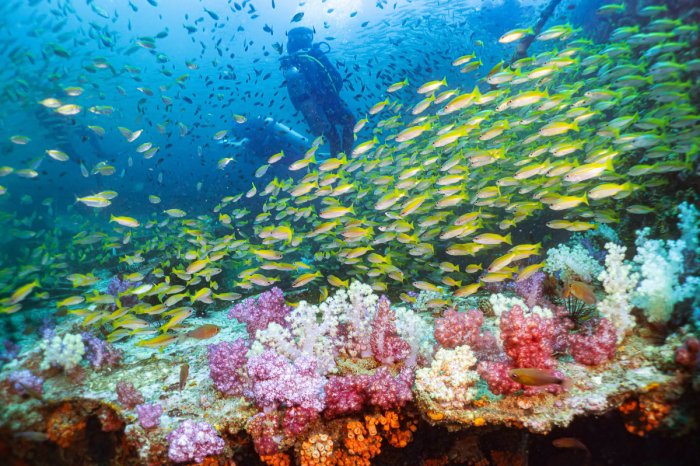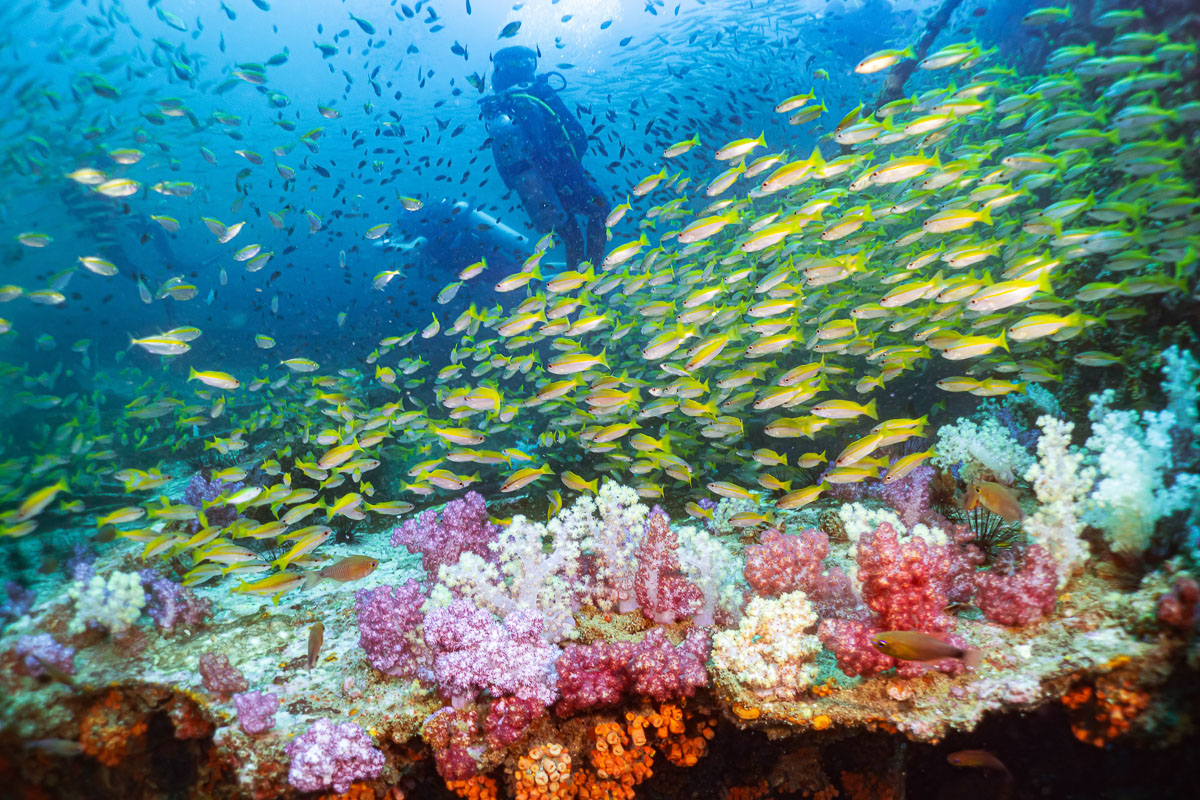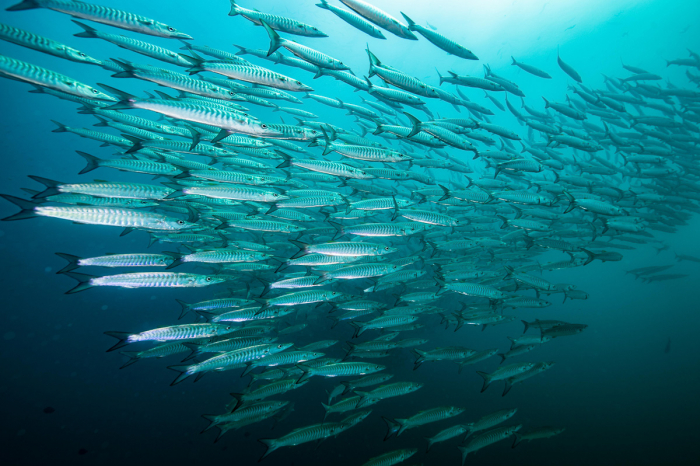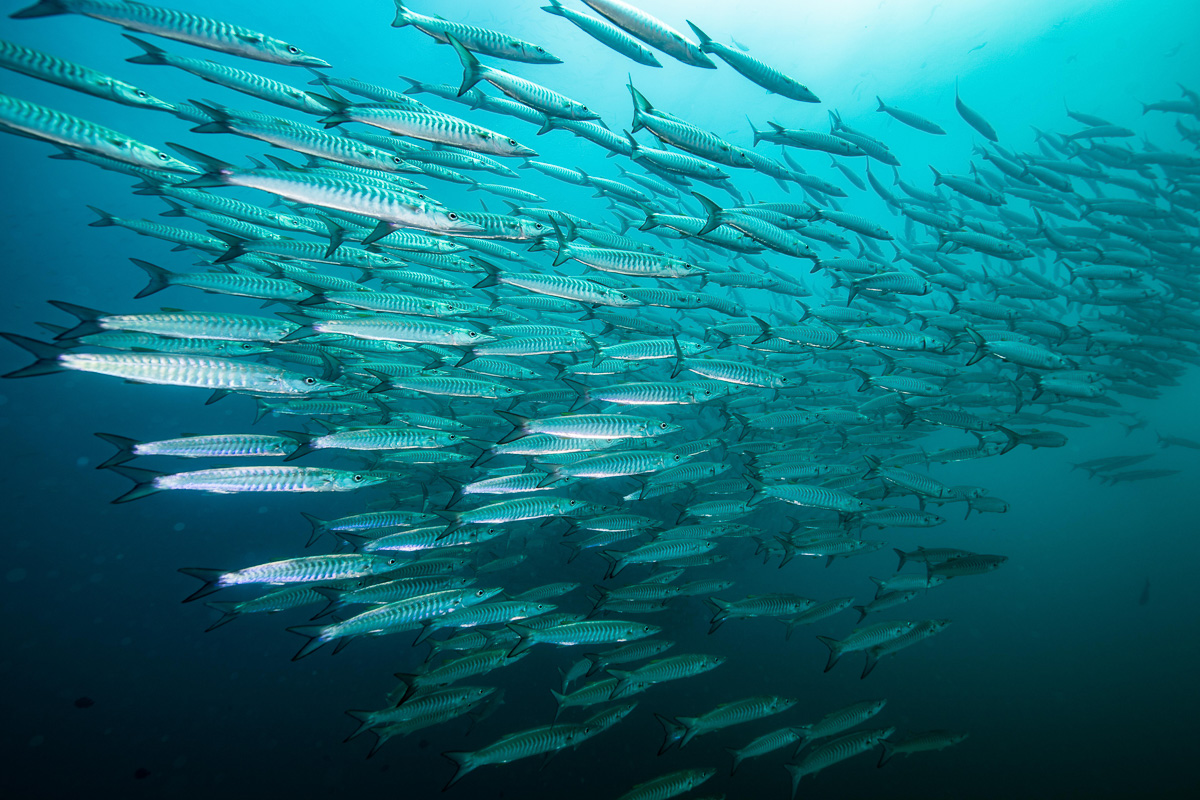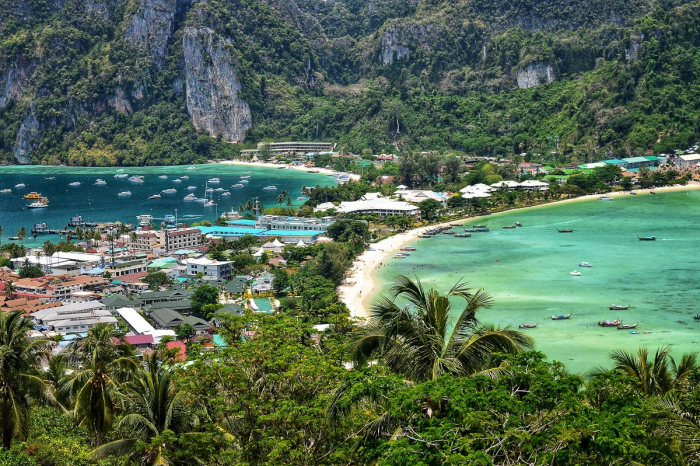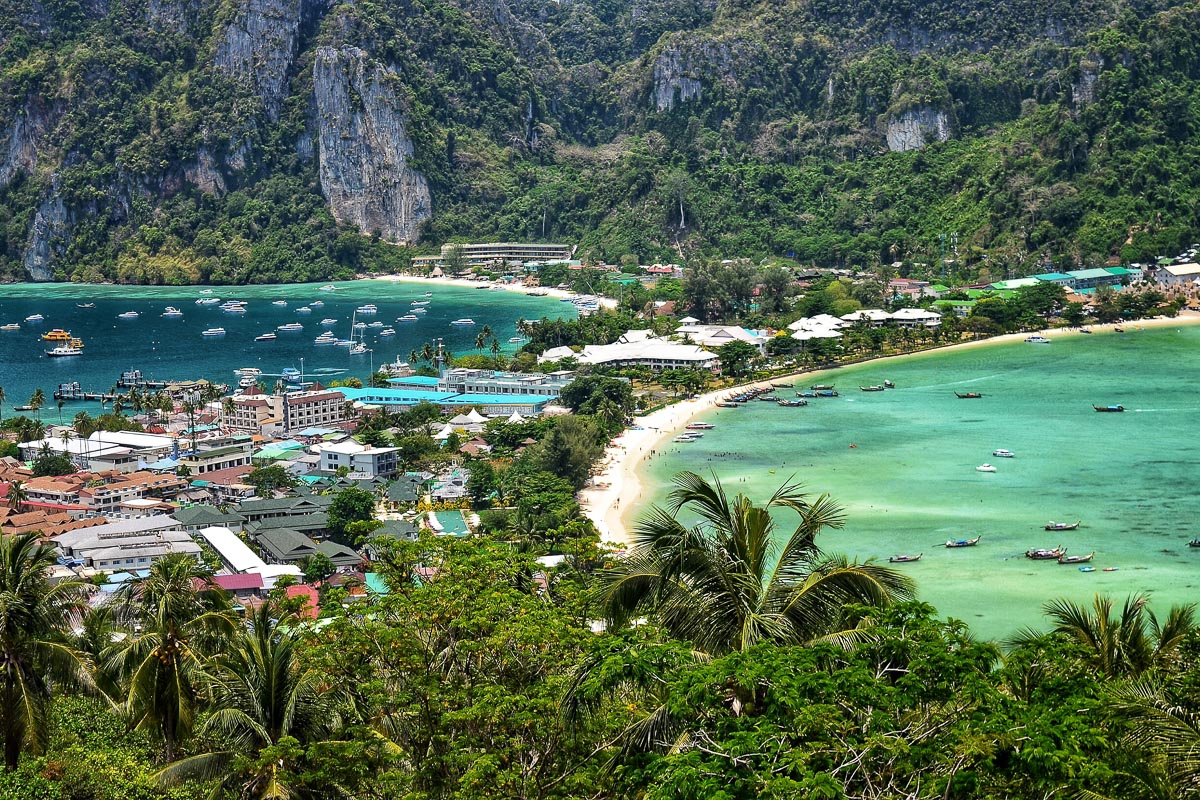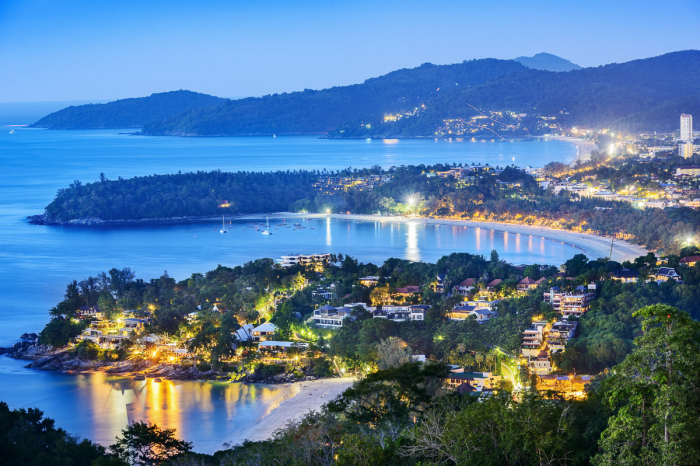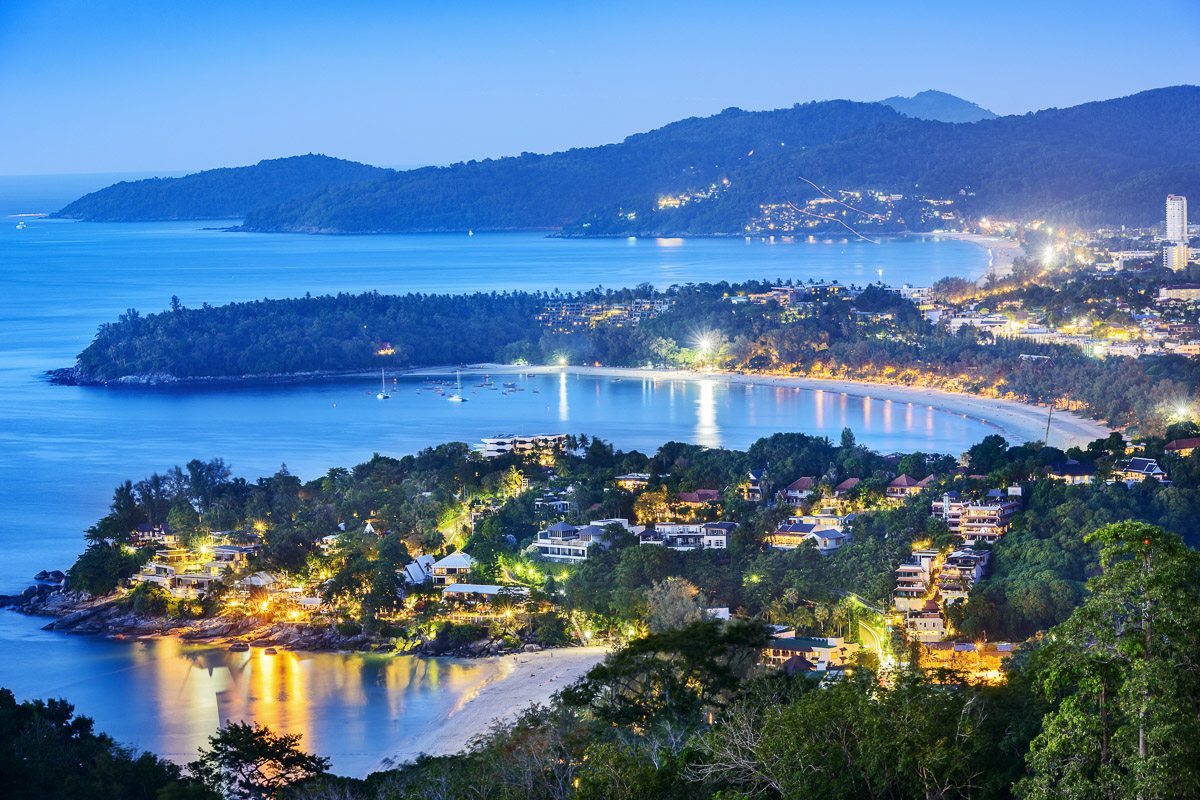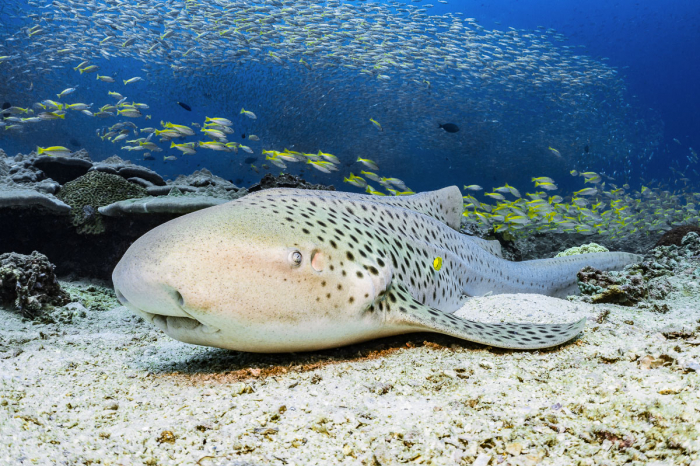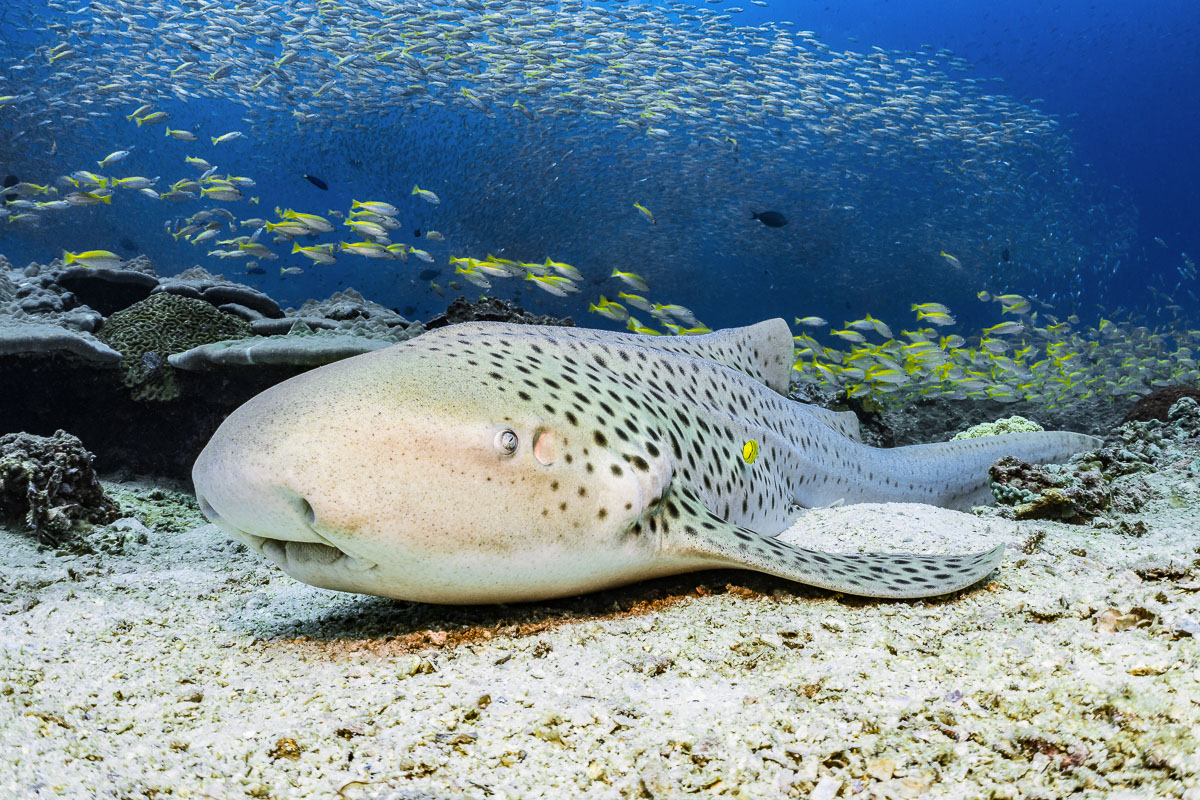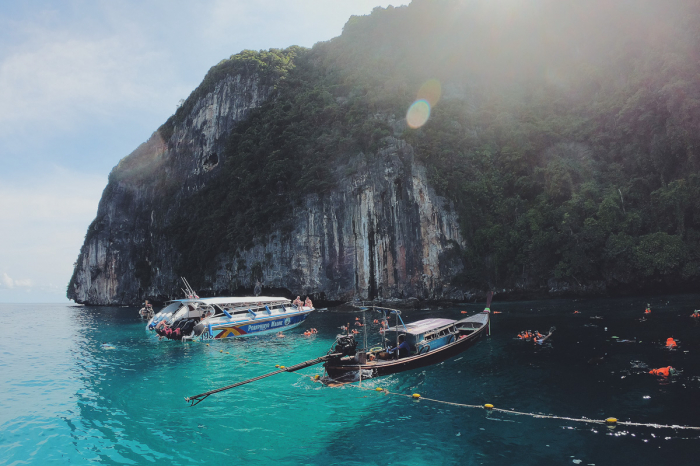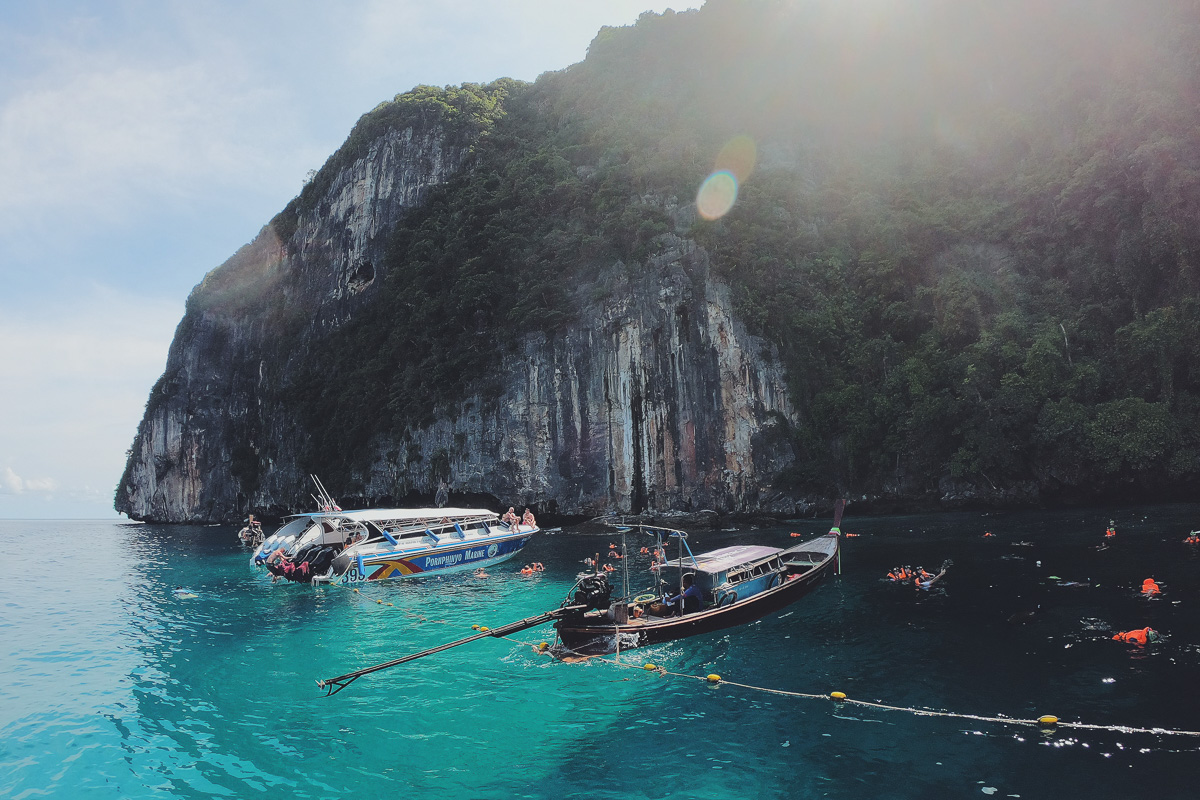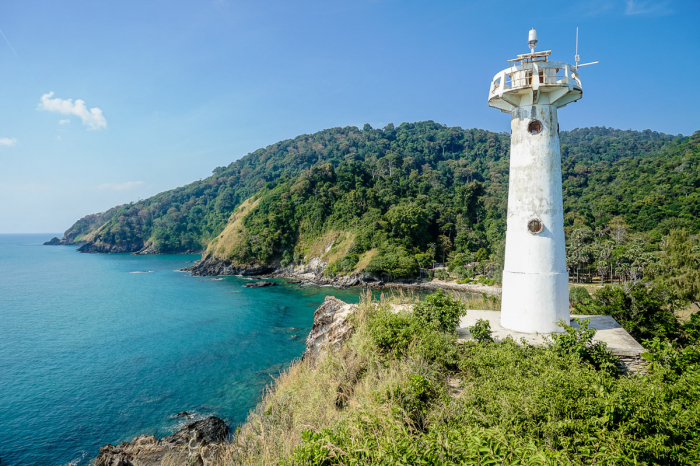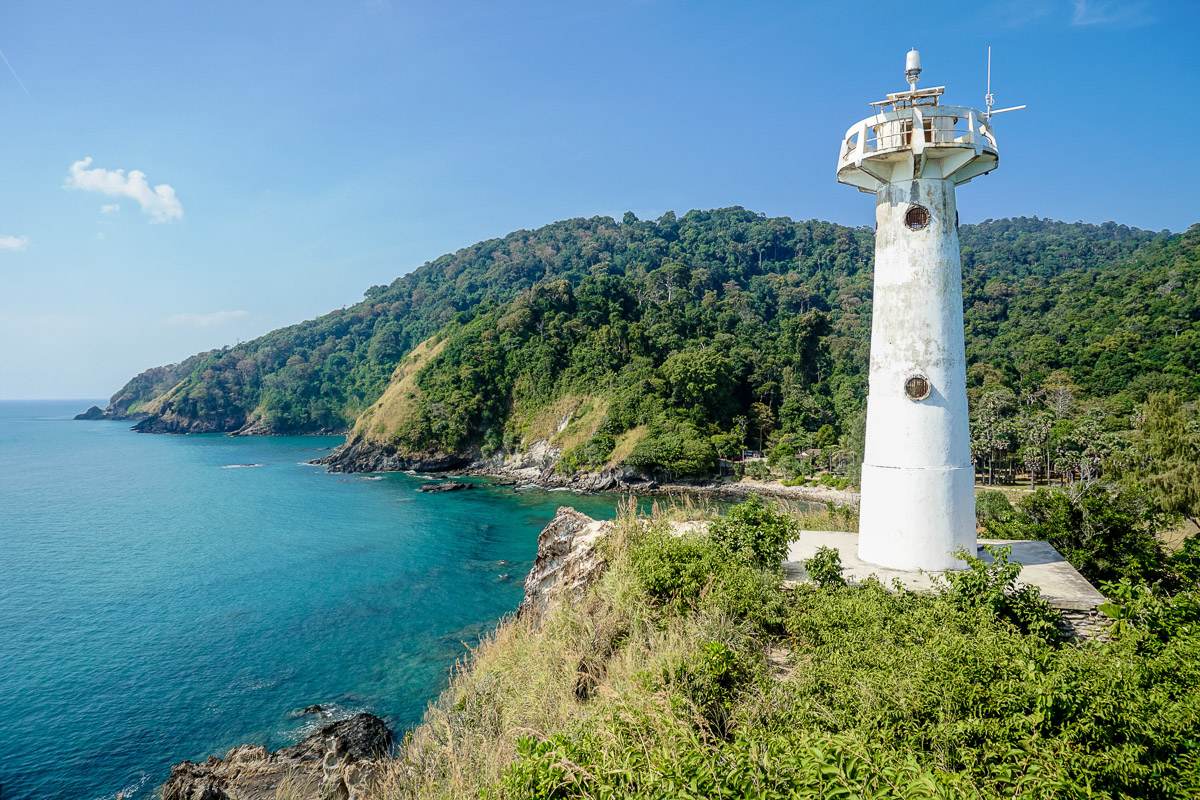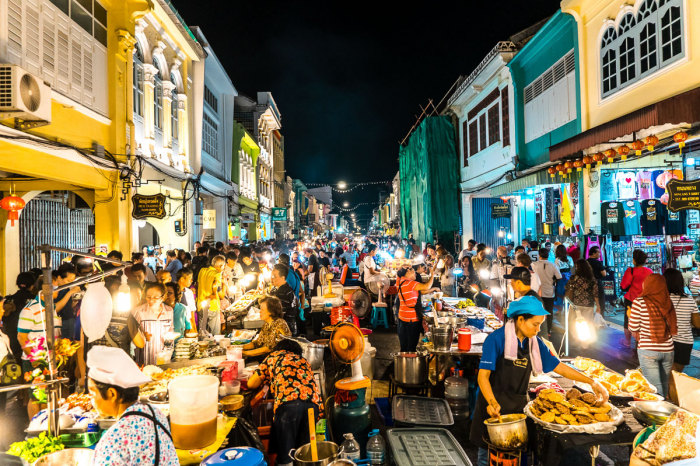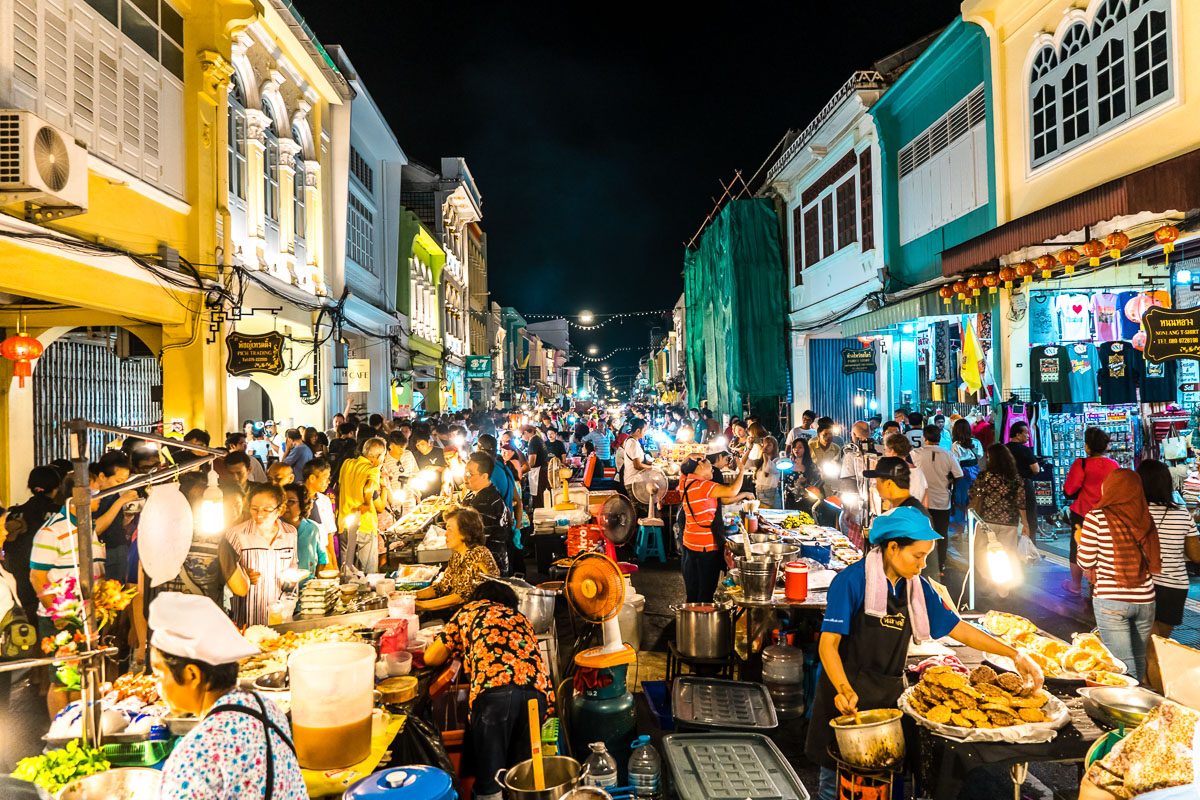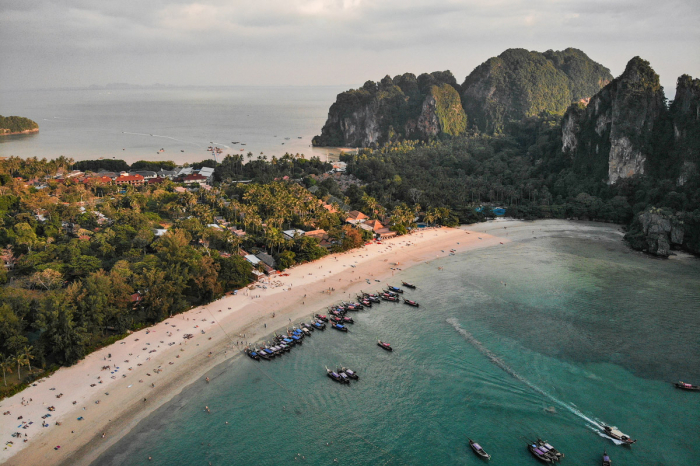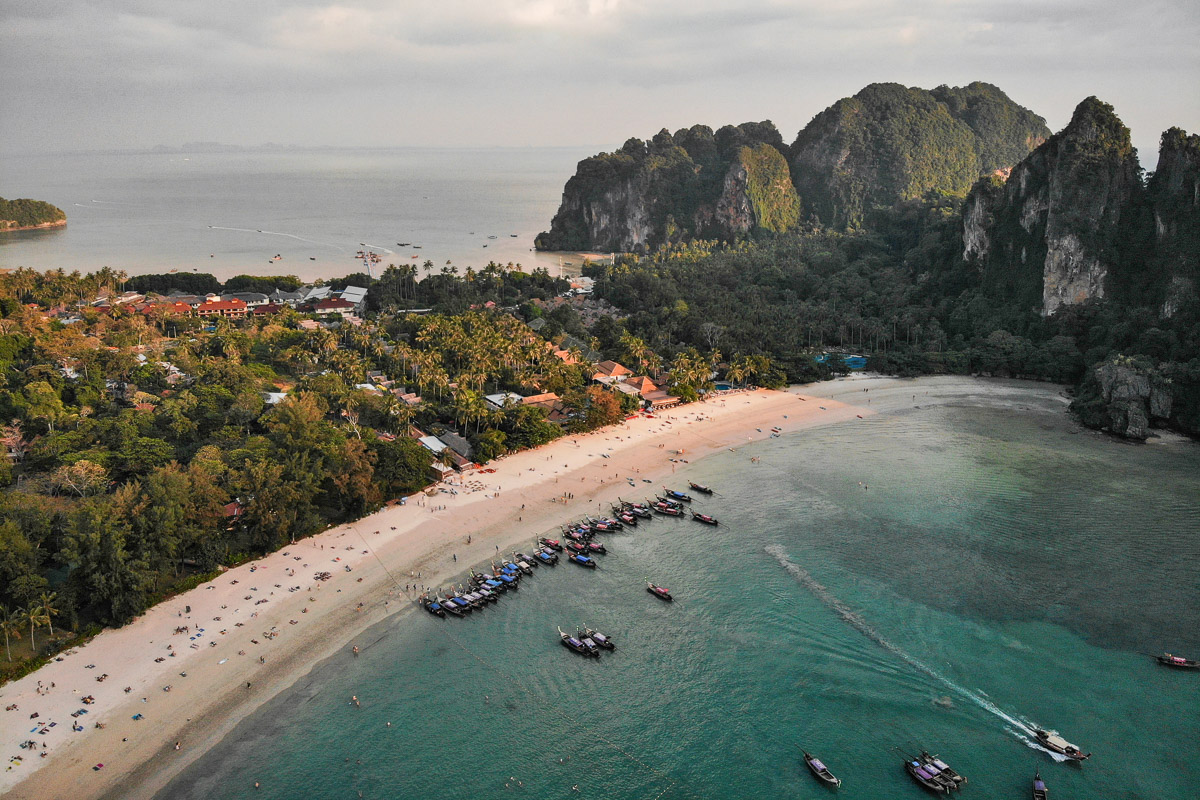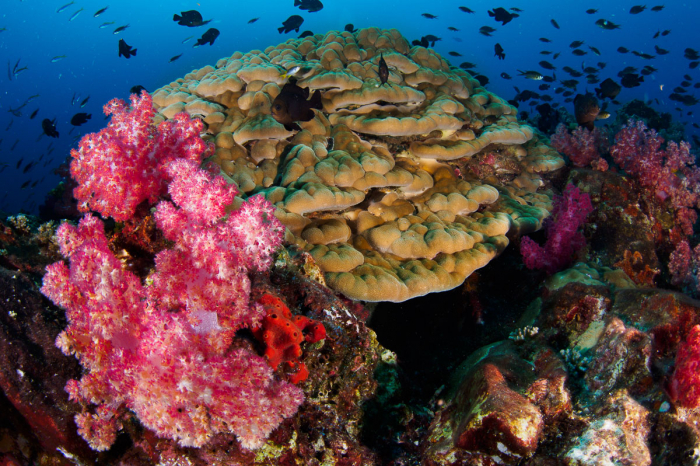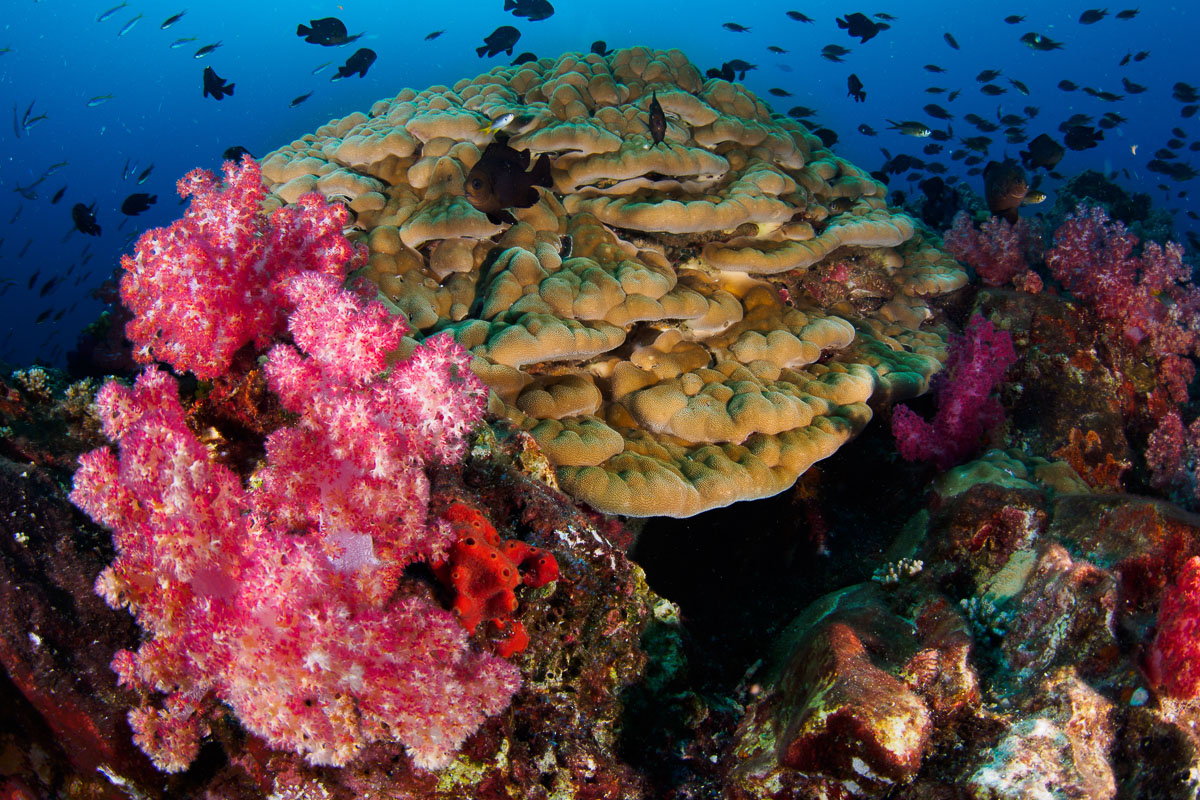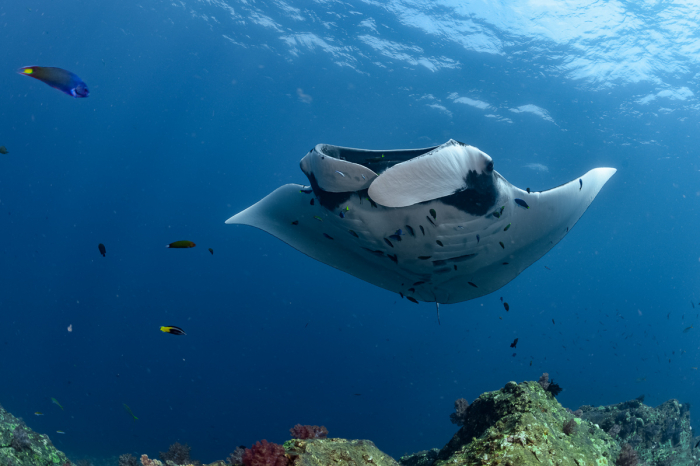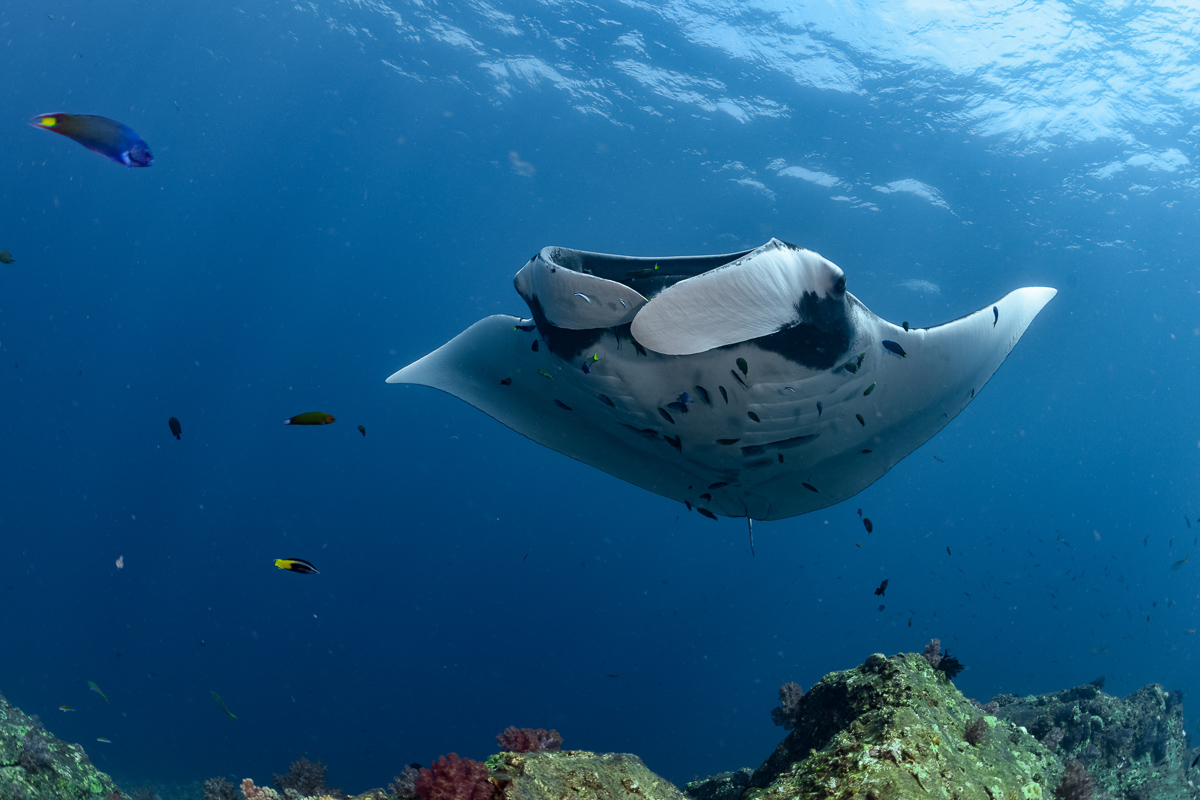 Diving Environment
Type
Reefs, pinnacles and wrecks
Diving Season
Year round, best November to April
Top tips

Patong Beach, Kata, Karon and Kamala are Phuket's more popular beaches, but head to the north of the island and you'll find some quieter hidden gems.
A serene cruise around the mystical Phang Nga Bay - home of the James Bond Islands - is one of Krabi's signature tours.
The best time to snorkel and dive is during the dry season from November to April. And, in any month, the weakest currents and clearest visibility is during or just after the half moon period.
If you're staying in Koh Phi Phi, opt for a resort on Laem Tong beach if you want a quieter experience. For a party-packed holiday with plenty of nightlife, stay in Tonsai - the island's bustling tourist town.
It's better to book a trip to Hin Daeng and Hin Muang in advance, as many operators require a minimum number of divers to make it happen due to distance.
About Phuket, Phi Phi, Krabi and Koh Lanta
Located in southwest Thailand in the Andaman Sea, Phuket, Krabi, Koh Phi Phi and Koh Lanta are tropical playgrounds boasting perfect white beaches, shallow lagoons dotted with longtail boats, dramatic limestone cliffs and lush forests. From the bustling tourist hub of Phuket, to the dramatic Koh Phi Phi and Koh Lanta, you'll enjoy Thai culture and cuisine, a laid-back lifestyle and great leisure activities including climbing, hiking, snorkeling and diving. There are also plenty of shops, and bars and restaurants offering Thai and international cuisine. Plus, there's accommodation for every budget, including low-cost hostels and guesthouses, mid-range hotels and luxury resorts.
Highlights include the world-famous Maya Bay on Koh Phi Phi Leh - the site of the Leonardo Dicaprio film "The Beach"- as well as the iconic dive trio, the King Cruiser Wreck, Shark Point and Anemone Reef. There's also the Bida Islands, two dive sites home to huge schools of snapper and black tip reef sharks, and Hin Daeng and Hin Muang, pinnacles with red and purple soft corals, known for manta ray encounters. And, a trip to Phang Nga Bay's Khao Phing Kan islands - also known as the James Bond Islands - will see you on the set of the 1974 James Bond movie 'The Man With The Golden Gun'.
Getting there
Phuket International Airport is well-connected with flights to and from the world. Upon arrival, you can take a taxi outside the airport to your accommodation or many hotels will organise your transfer and send a representative who will meet you in the arrivals area.
Krabi
A number of international and domestic flights connect to Krabi International Airport, located about 15 kilometres from Krabi's city centre. Daily direct flights operate connect to Bangkok, Koh Samui, Singapore and Kuala Lumpur. On your arrival you can easily take a taxi to your accommodation, or your hotel can normally arrange a transfer for you. You can also get to Krabi by taxi or bus.
Koh Phi Phi
To get to Phi Phi, you'll need to take a ferry or speedboat. The most luxurious resorts on the island have their own private speedboat and will arrange your transfer. Otherwise, the ferry takes about two hours to reach Phi Phi Don's Tonsai Pier from Phuket Rassada Pier. The ferry terminal in Phuket is about a one-hour drive from the airport.
If you're staying in Tonsai - Phi Phi's party town - you can walk straight to your hotel as it's a small area. If you're staying on the northern tip of the island on Laem Tong Beach, you can take a second ferry to Chong Kiew Pier and walk two minutes to the beach and your hotel. You can also take traditional longtail boats to Laem Tong, which takes about 20 to 30 minutes. Also, it's important to note that there are very limited ferry schedules to and from Phi Phi during the rainy season.
Koh Lanta
The quickest way to reach Koh Lanta is to take a boat from Chao Fah Pier in Krabi Town. However, due to low demand during the rainy season, the boat from Krabi stops service to Koh Lanta around the end of April. During this time, you'll need to take a minivan and cross via ferry.
Where to stay
Phuket
Phuket has a wide range of accommodation, from budget rooms to luxury resorts. Patong offers plenty of hotels, bars, restaurants and dive and tour operators, and is a good choice if you want nice beaches and amenities in one area. Karon is another good choice and is a little quieter than Patong. Close to Karon is Kata Beach, which is perfect for families. For a peaceful option away from the crowds, Rawai is only a few minutes away from Chalong Pier - one of Phuket's main departure ports for sea tours.
Krabi
Krabi also offers a good range of accommodation and is generally less crowded than Phuket. Ao Nang is a favourite due to its close proximity to the popular Ao Nang Beach. There are plenty of accommodation options, shopping and tempting restaurants. Railay Beach is another superb spot with pretty landscapes, white beaches and luxury resorts along with water activities and rock climbing. Krabi Town is also a great place to stay with its night markets and local restaurants and at the higher end, Klong Muang offers luxury spa resorts with private beaches and upmarket restaurants.
Koh Phi Phi
About two hours by boat from Krabi and Phuket, this remote paradise offers two very different experiences. On the quieter northern end of Koh Phi Phi Don is Laem Tong Beach, home to four high-end luxury resorts. This part of the island is cut off from the south, but you can easily take a longtail boat to the southside or trek through the jungle for a couple of hours. On the southside, you'll find the lively town of Tonsai that's popular with backpackers and party-goers. There are a few high-end resorts here, but most accommodation is low cost hostels, guesthouses and hotels geared towards budget travelers.
Koh Lanta
Khlong Dao is a great place to stay as it's a shorter journey from Krabi, close to restaurants and shops, and boasts a lovely beach. Long Beach - locally known as Pra Ae - also offers plenty of restaurants and accommodation. Malee Beach is another favourite, with both high end and budget resorts. Backpackers often stay at Klong Khong's with its local villages, and at Klong Nin featuring wooden shack bars and bungalow beach resorts. In the south, Kantiang Bay is a quiet place to stay if you don't mind the longer transfer from Krabi and less choice of restaurants and shops. On the plus side, the two-kilometre beach here is one of the island's most scenic.
Seasons and weather
Phuket and the other islands have year-round warm, tropical temperatures ranging from about 28⁰C to 34⁰C. The best time to visit and dive is from November to April during the slightly cooler dry season. These months - which are also the high tourist season - see the least rainfall, clearest skies and most favourable dive conditions, with good visibility and calm seas.  It's useful to note that the best time for diving during any month is during or just after the half moon. With lower tidal ranges, currents are less and visibility is at its best.
The hottest, driest time is between March and April. Air temperatures can be uncomfortable during this time, soaring to 34⁰C. Underwater, conditions are at their best with temperatures at around 30⁰C to 31⁰C along with clear visibility and calm seas. By mid May, the rainy season brings hot, sticky and humid air, storms, winds, and unpredictable dive conditions. While diving is still possible, it can be impacted during this time. This season doesn't mean constant rain though, as there's sporadic sunshine between overcast and rainy days. Plus, it's the low tourist season so you'll find great deals on flights, accommodation and diving.
---
Phuket, Phi Phi, Krabi and Koh Lanta liveaboards
Other popular destinations