Scuba diving in
Koh Lipe and Tarutao
Koh Lipe offers the perfect mix of beaches, tempting dive sites, laid-back island life and authentic Thai culture, far from the crowds.
Highlights
Dive the rich, colourful waters of the Tarutao National Marine Park
Diverse dive sites from relaxing reefs, to pinnacles and wrecks
Less crowds and quieter dive sites compared to other Thai islands
A good range of restaurants, bars and accommodation to suit all budgets
Koh Lipe is a stunning escape of palm trees, white-sand beaches and the blue waters of the Tarutao National Marine Park, where rich reefs, walls and pinnacles, and plenty of marine life entice divers of all skill levels. From budget hostels to more luxurious resorts, this paradise caters to all, offering everything to those seeking a laid-back holiday away from the crowds.
Diving in Koh Lipe and Tarutao National Park
Blacktip reef shark

Year round

Schooling reef fish

Year round
Koh Lipe diving focuses on the Tarutao National Marine Park's Adang Archipelago. Koh Lipe dive sites include spots around the island, plus Koh Adang, Koh Rawi, Koh Tong, Koh Lek and other smaller islands. Most are within 25 minutes by boat, except for the famous 8 Mile Rock. Expect colourful coral reefs home to diverse species, including nudibranchs and crustaceans, tropical fish, schools of snapper, blacktip reef shark, stingrays, and more. Sites include shallow reefs, boulders and rocky formations with swim-throughs, walls, pinnacles, a wreck, and deep dives and drifts for the more advanced.
Koh Lipe dive centres cater to all budgets, and offer dive courses for all skill levels. Koh Lipe dive resorts and centres are mostly PADI or SSI, and offer speedboat, longtail boat and larger dive boat trips with a few shore dives available - especially when night diving. The best dive sites Koh Lipe has to offer includes 8 Mile Rock - an exposed pinnacle attracting pelagics, large rays and schooling fish, as well as Stonehenge that features several large pinnacles rising up from the seabed. Wreck divers will love the Yong Hua Wreck - a former fish-processing boat measuring 75 metres, while beginners will love Koh Taru for its easy conditions, vibrant corals and macro critters. There's also the Far Islands boasting several stunning spots with healthy reefs.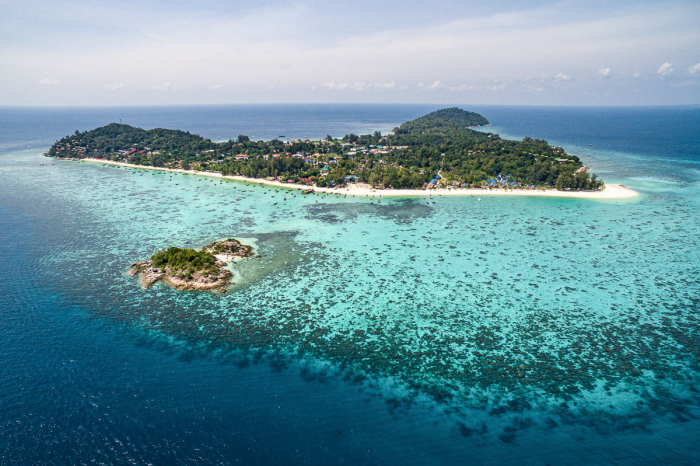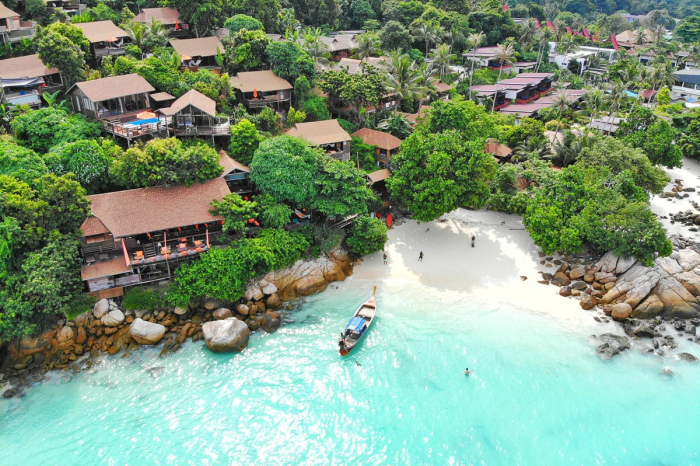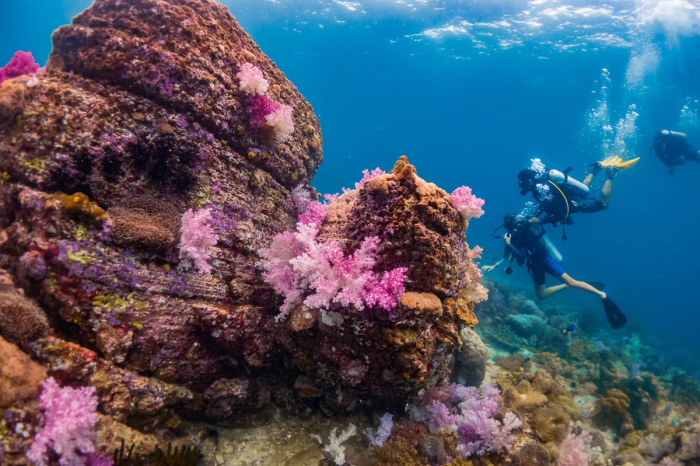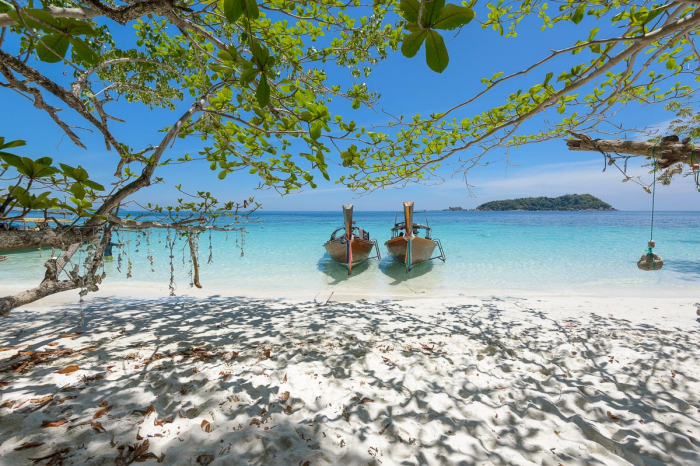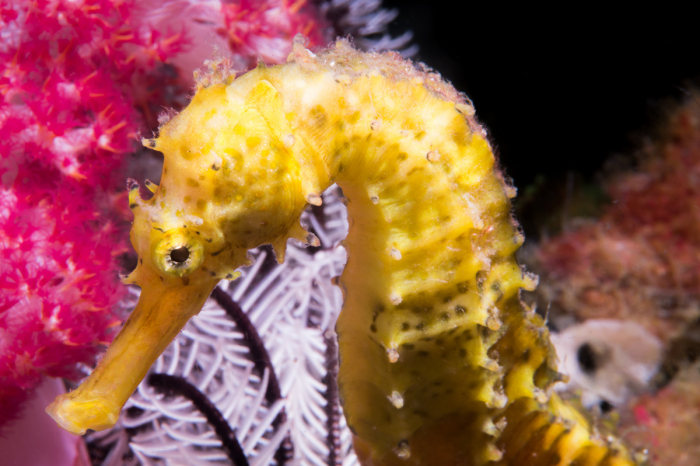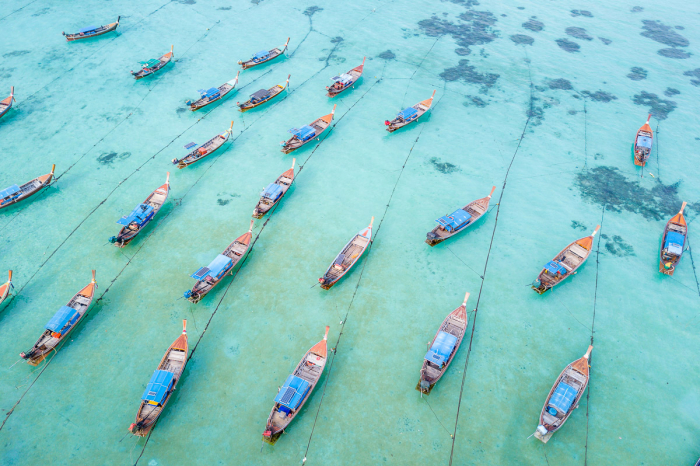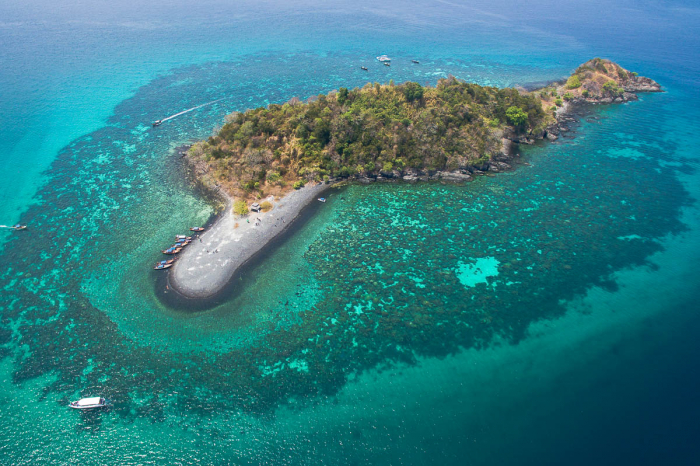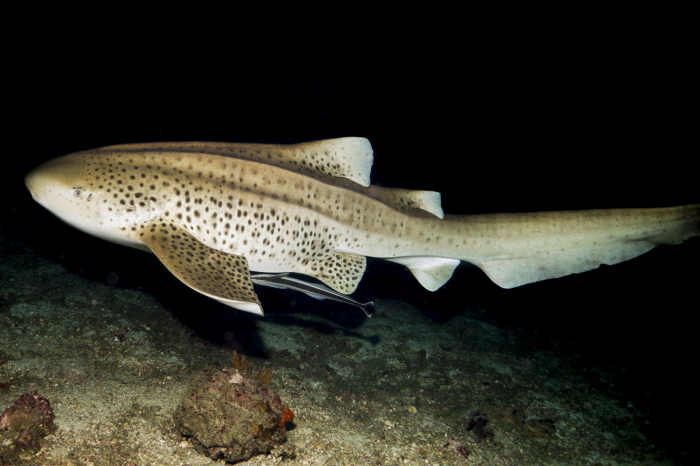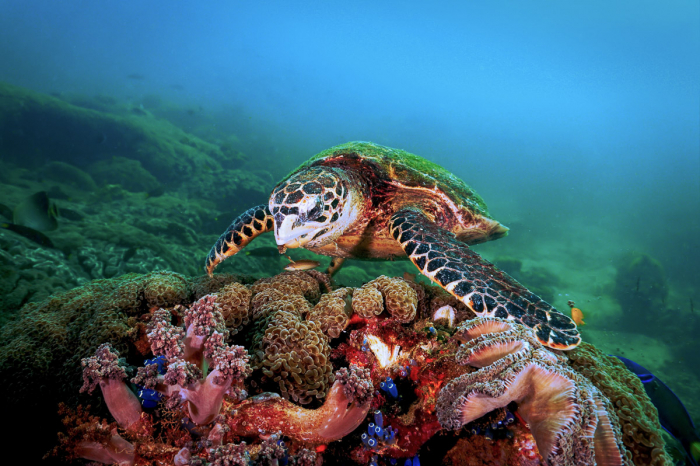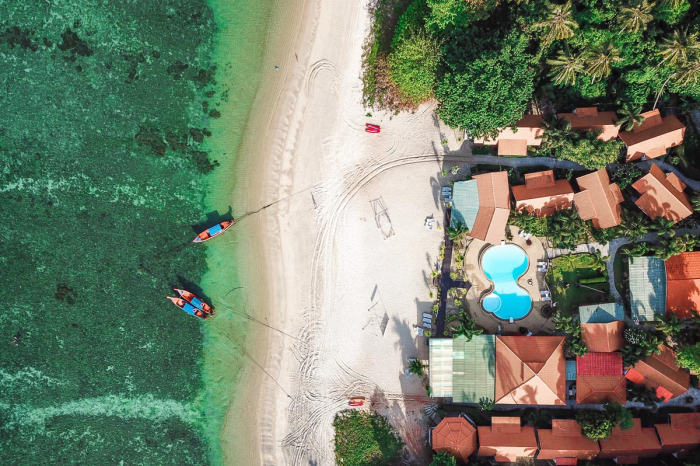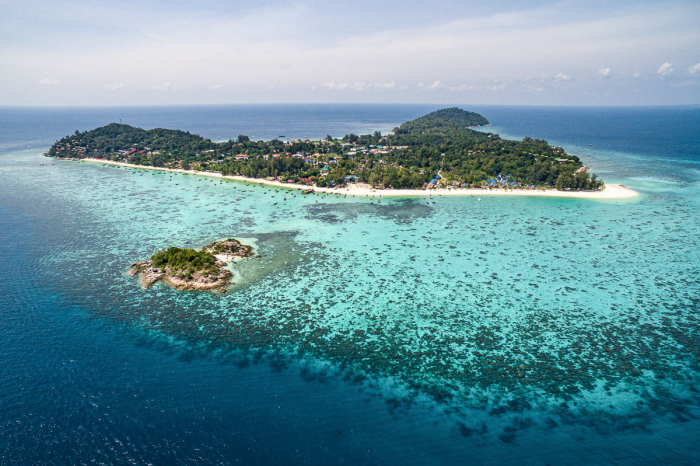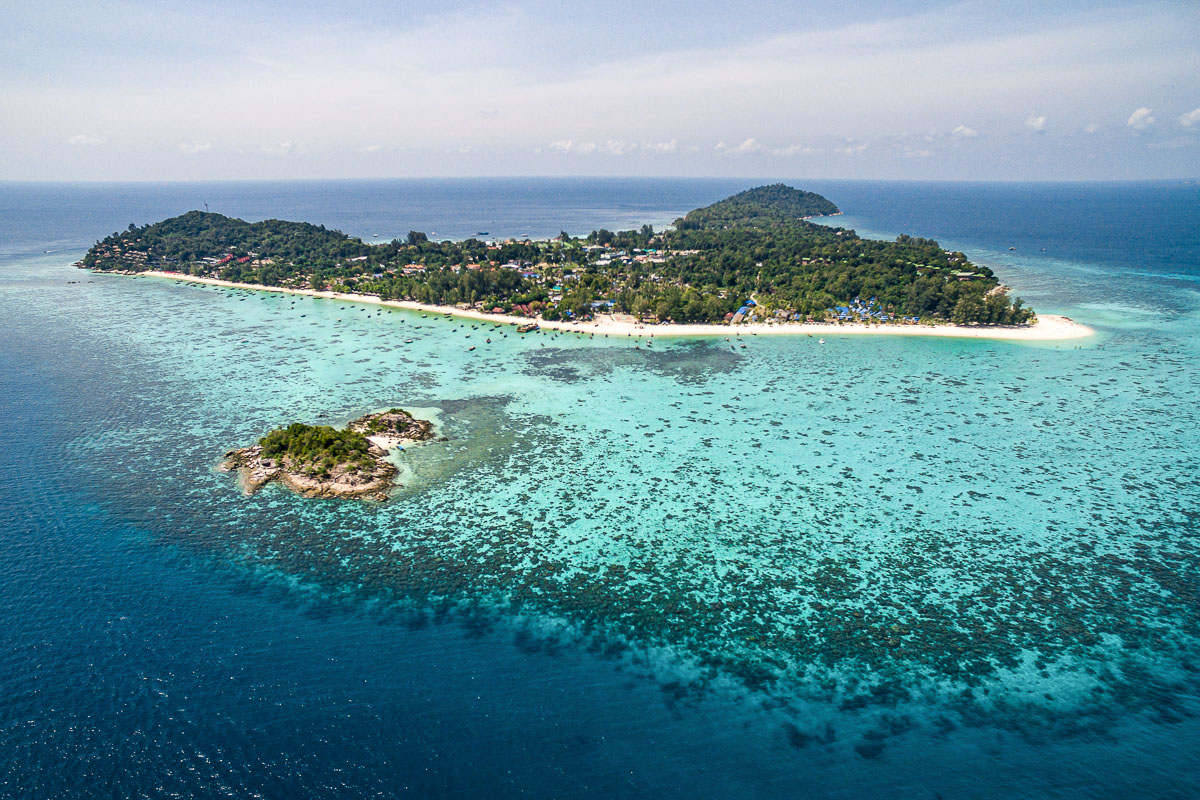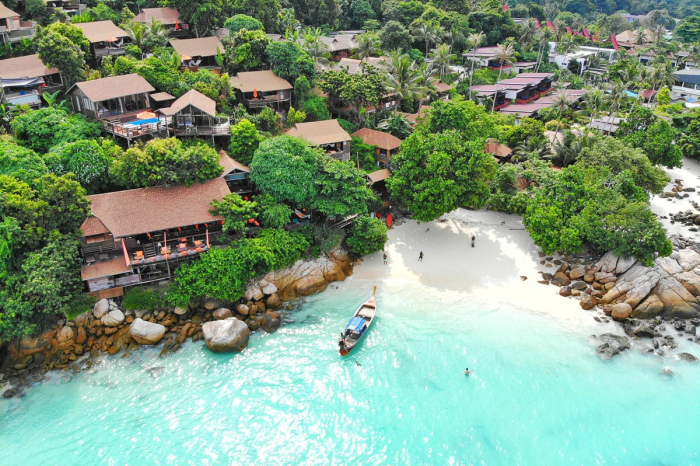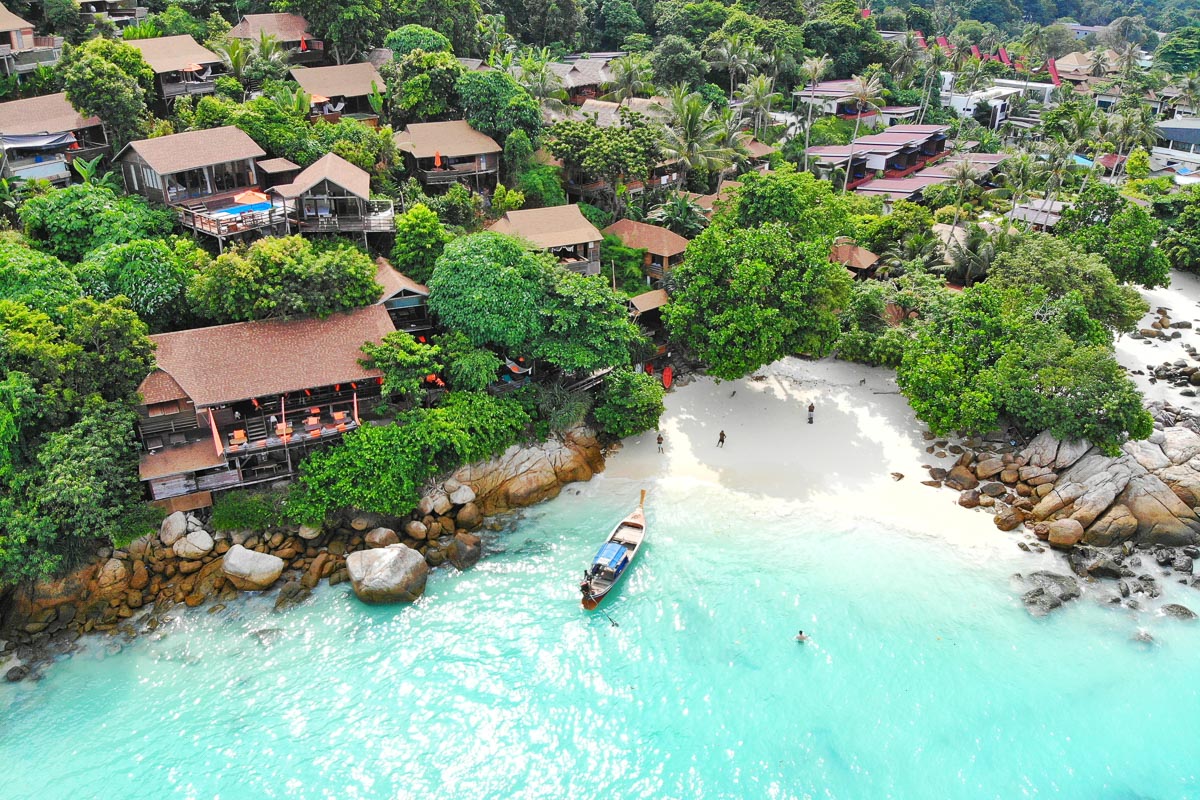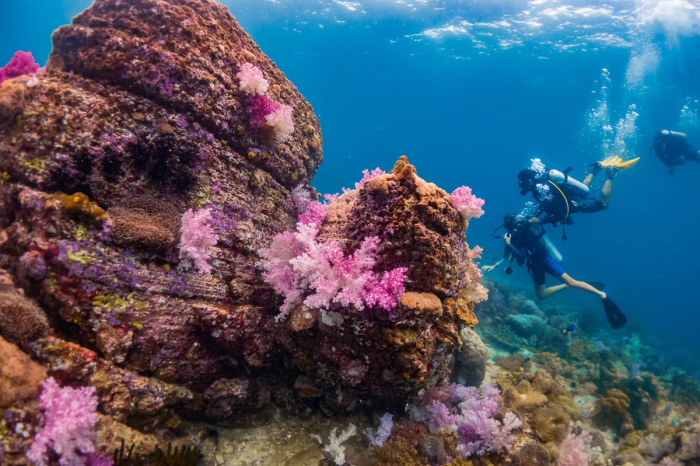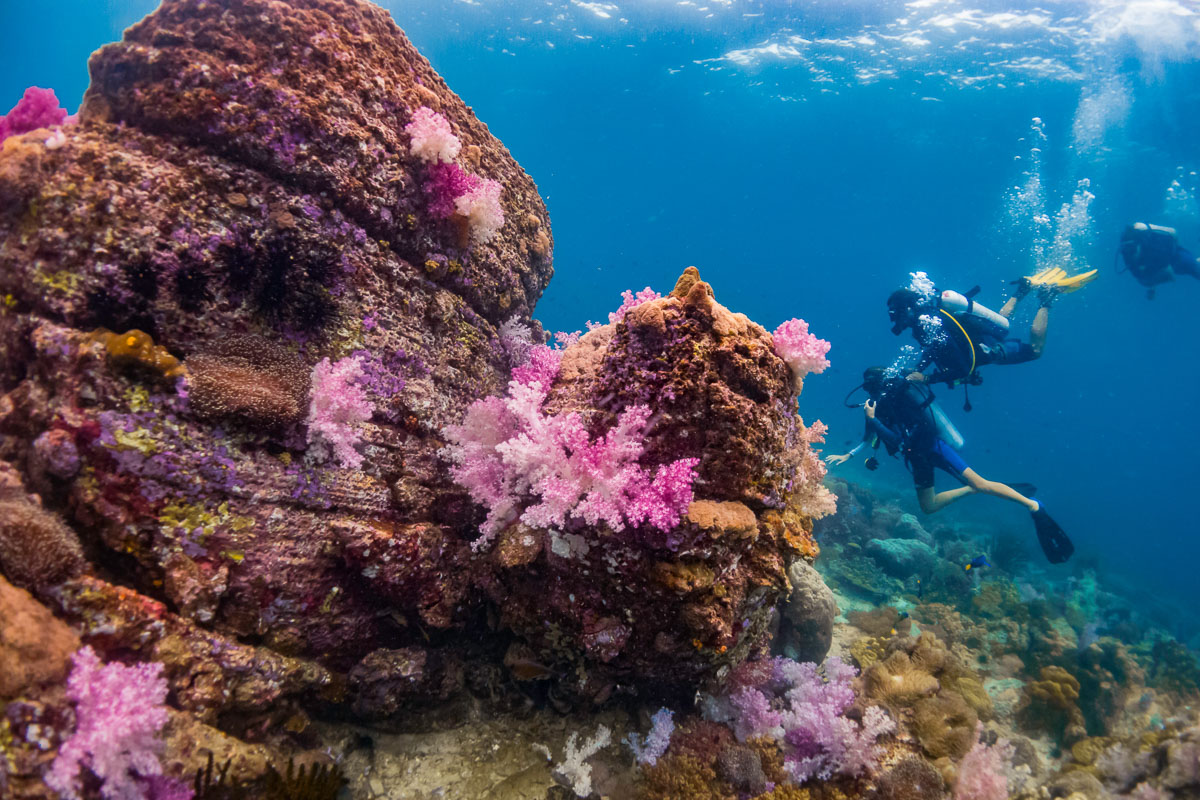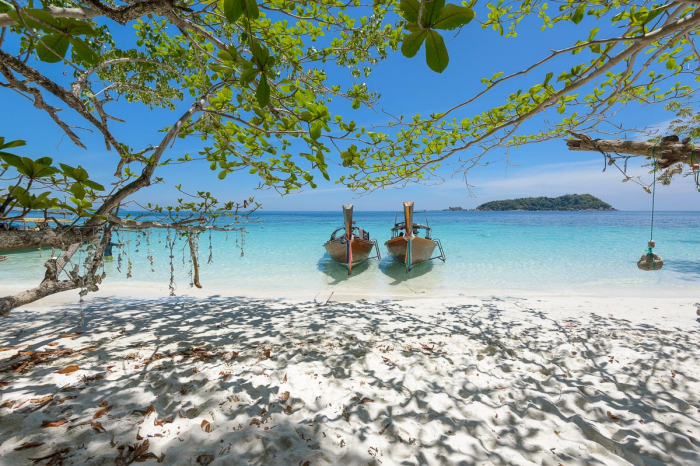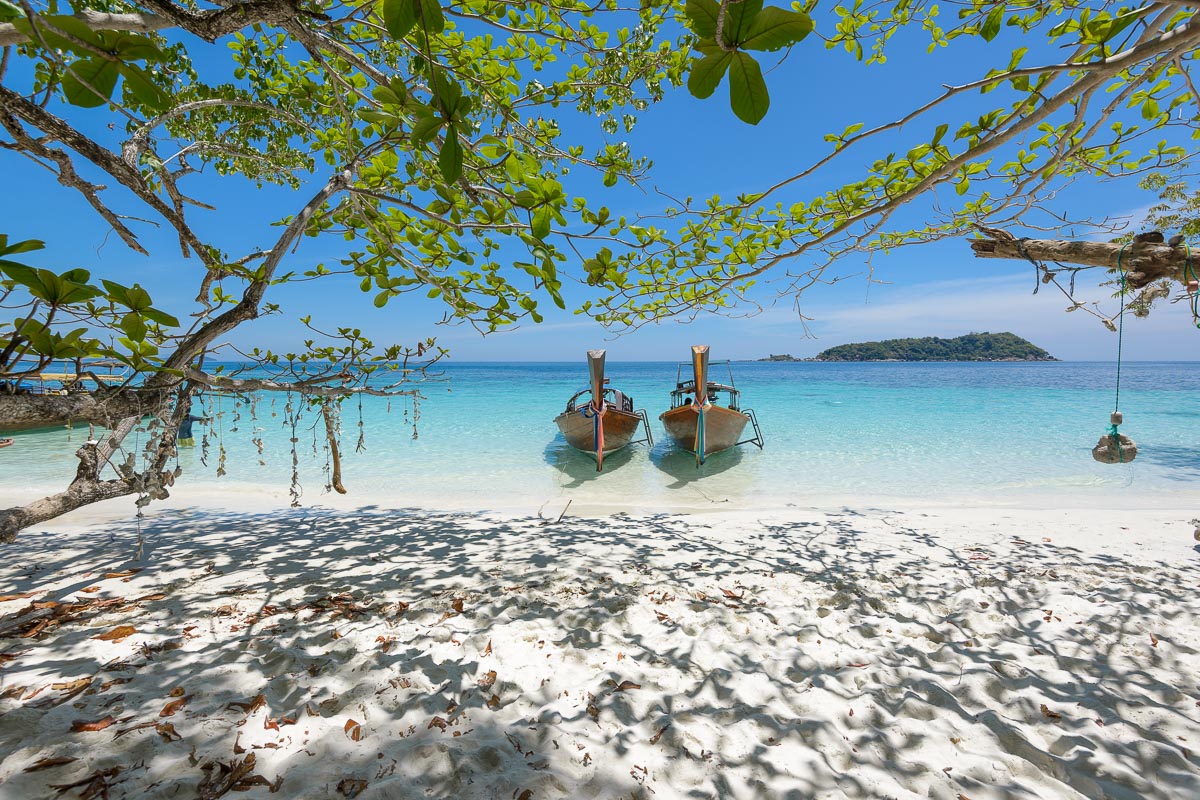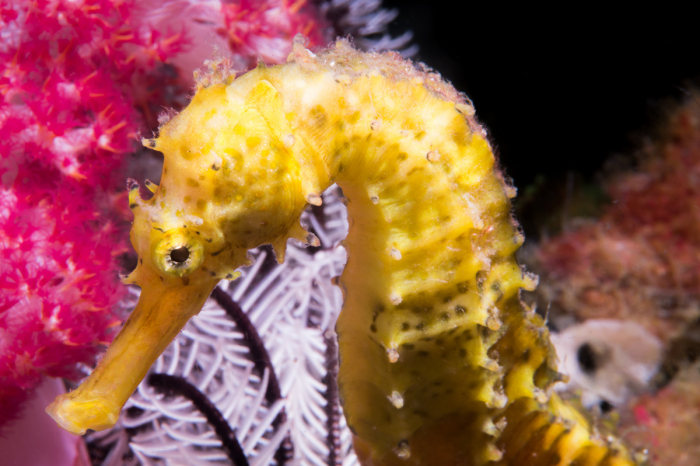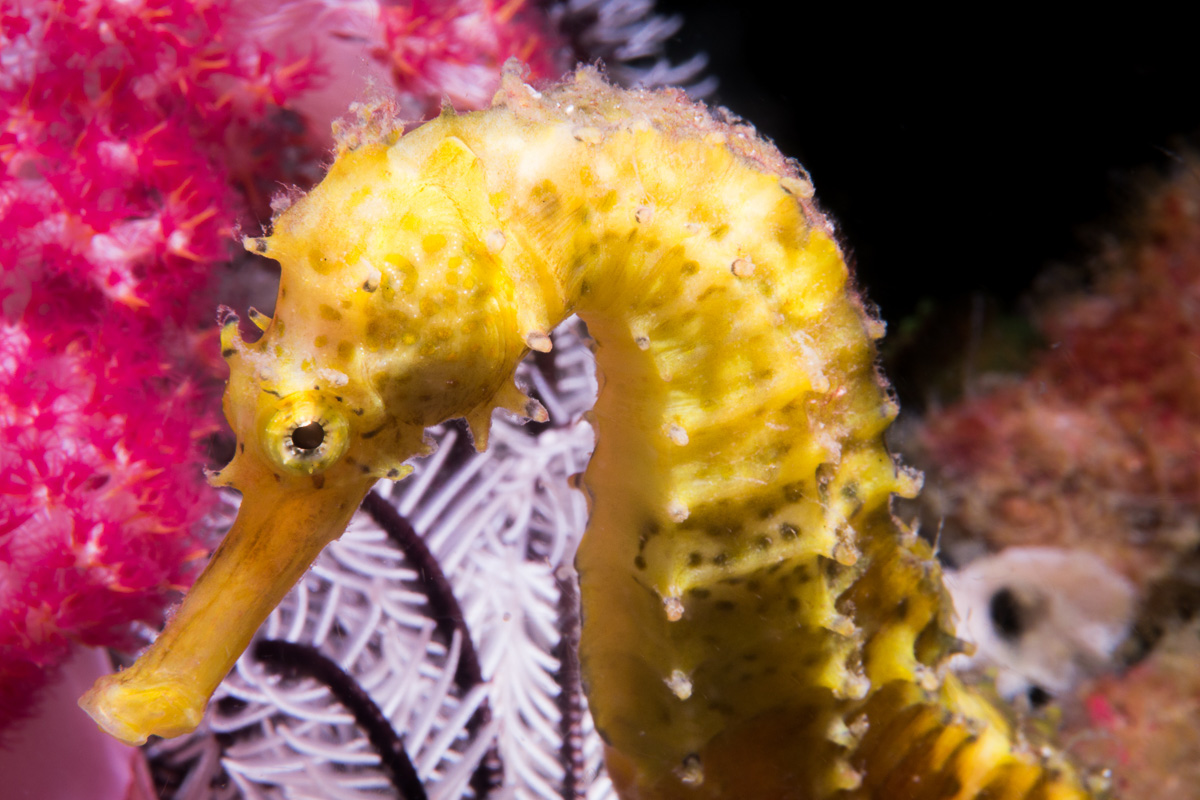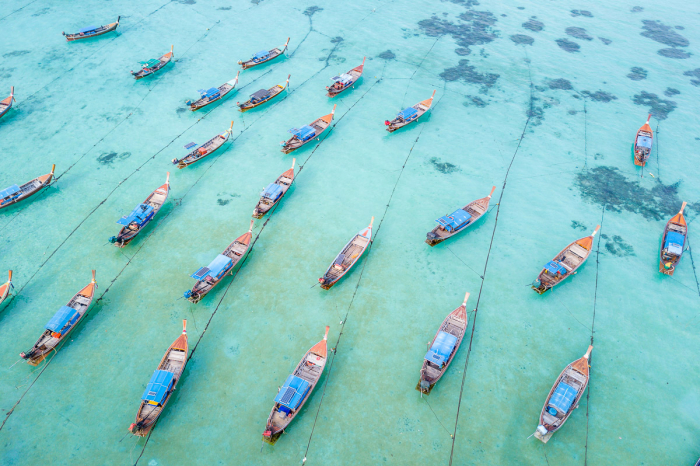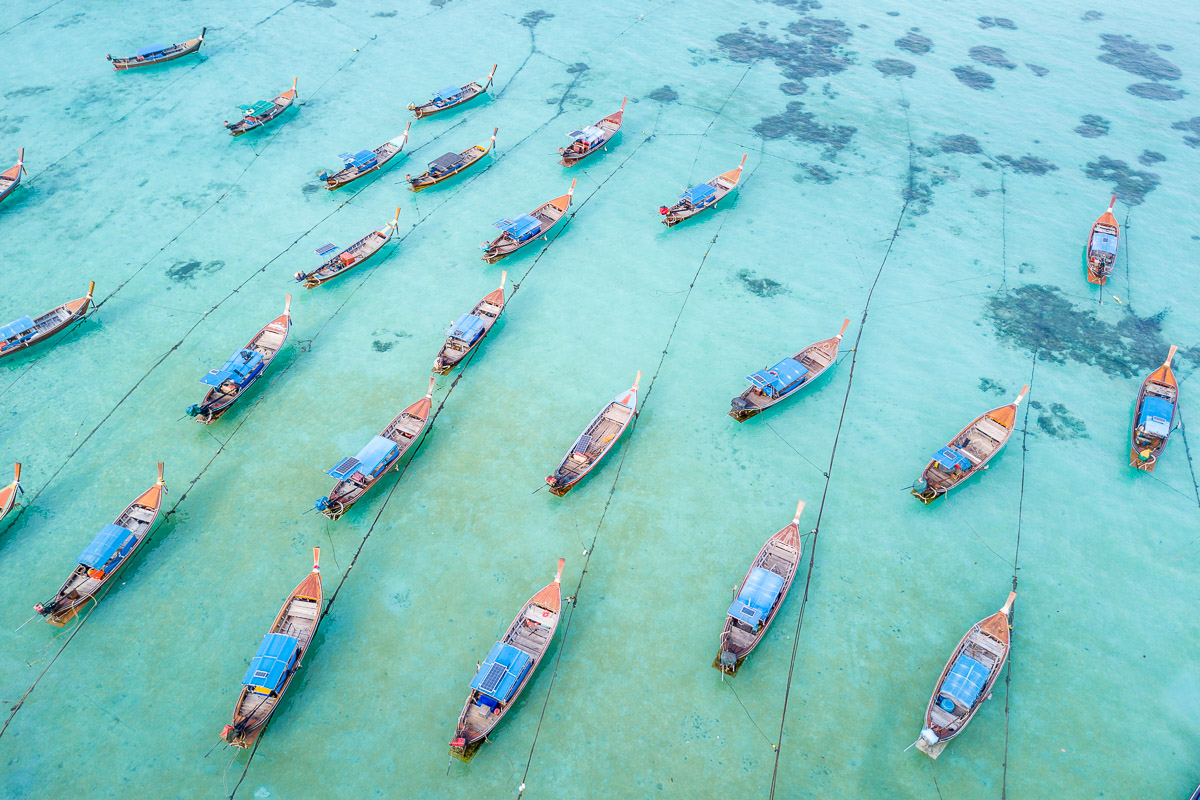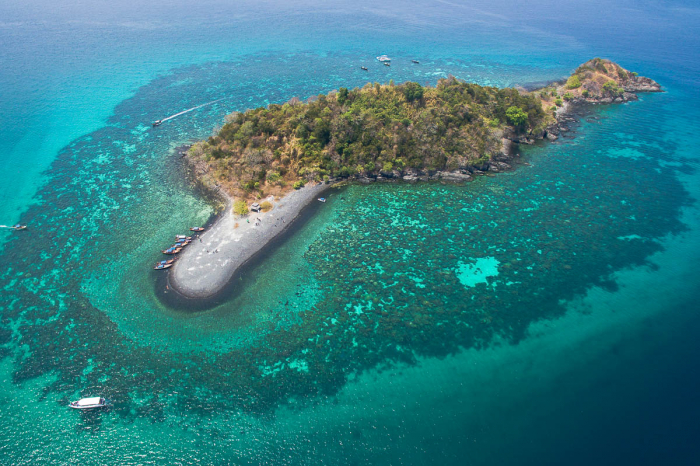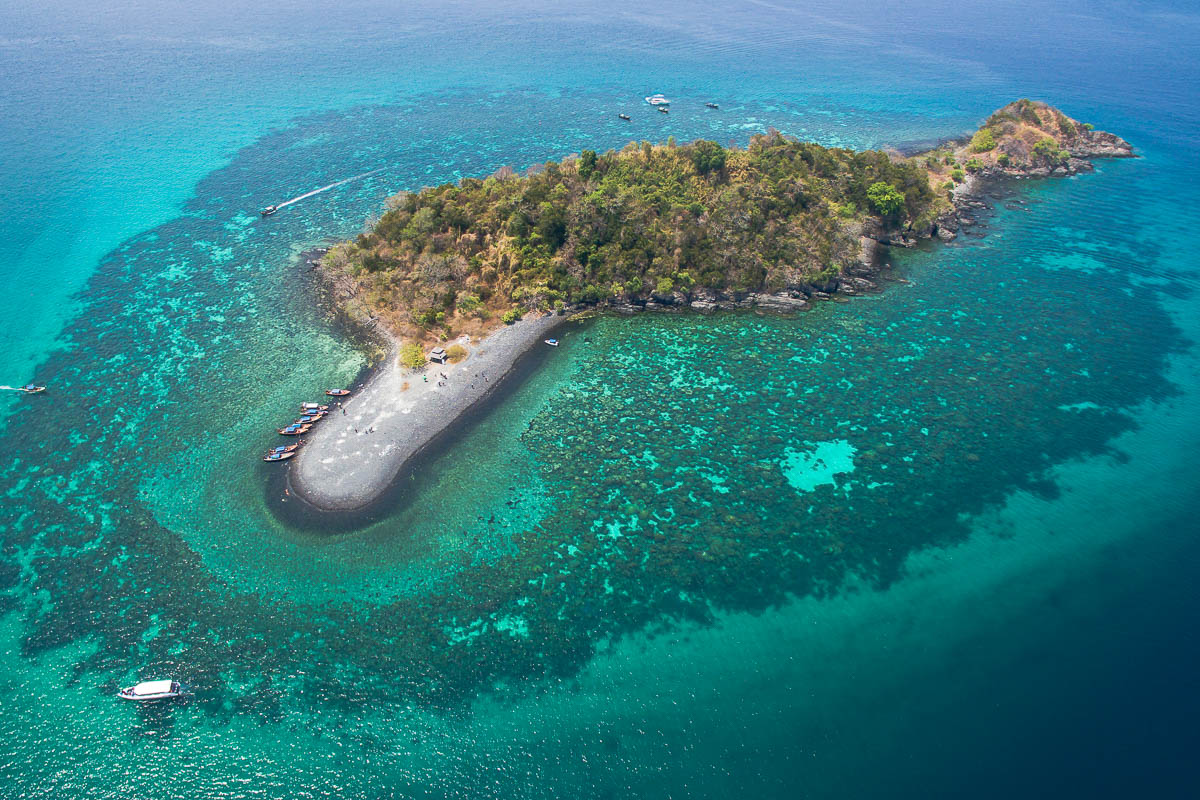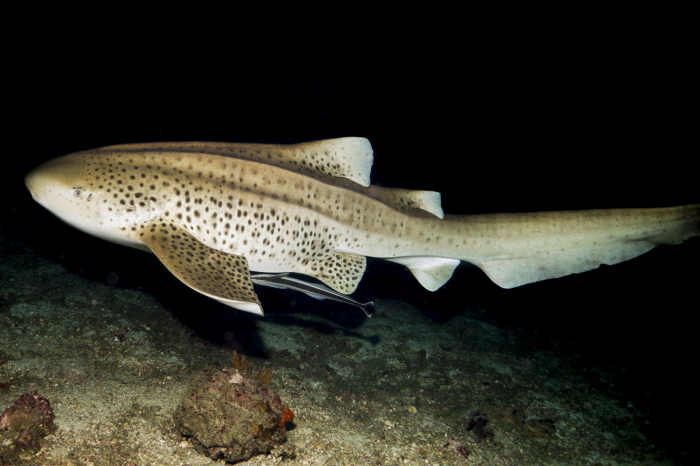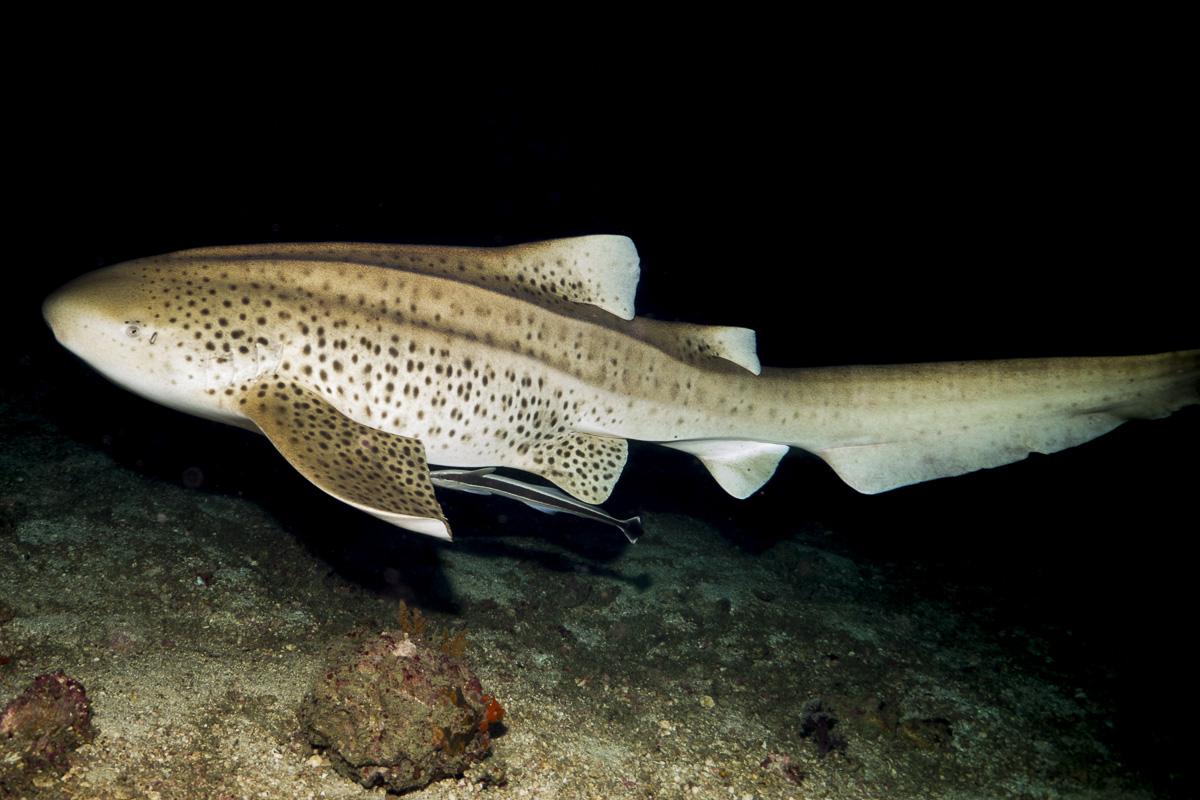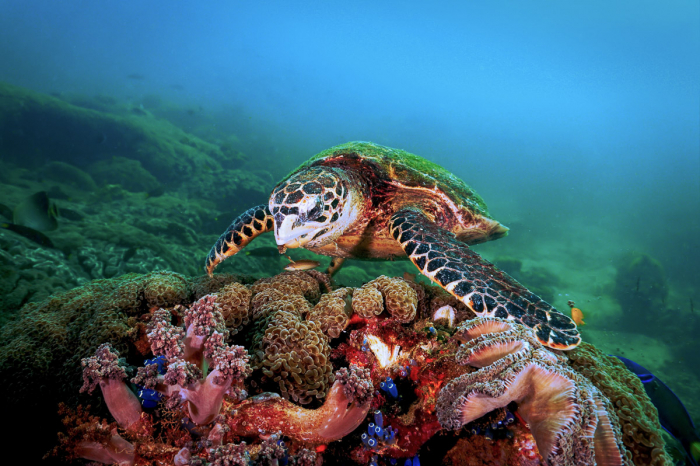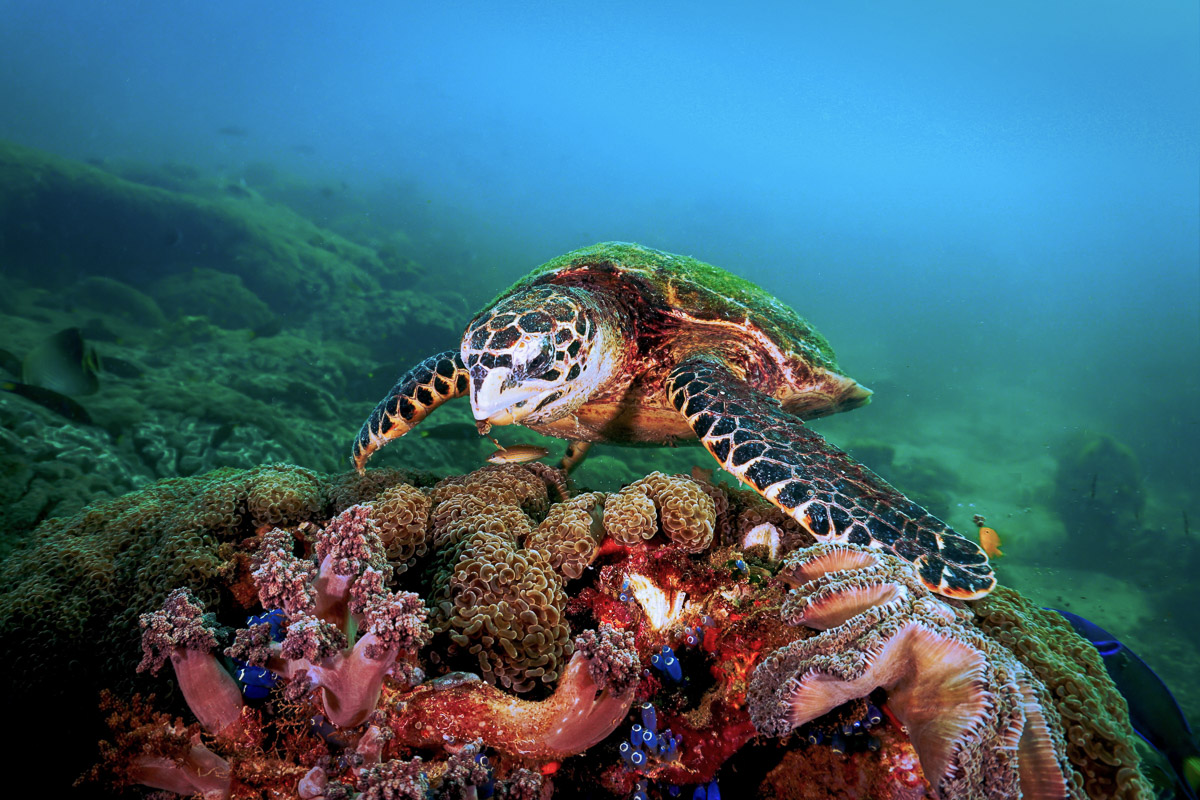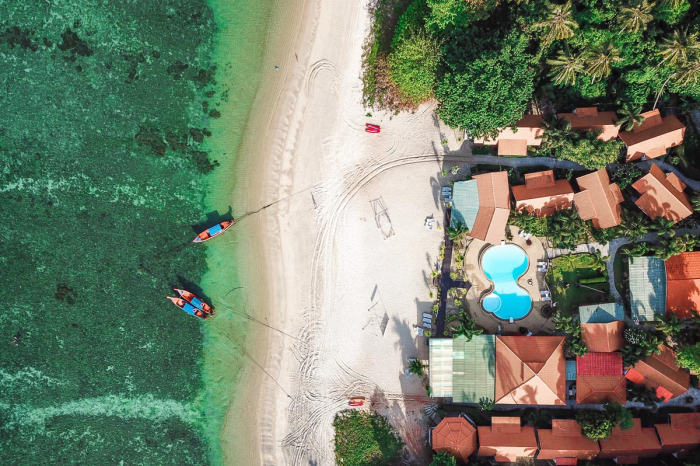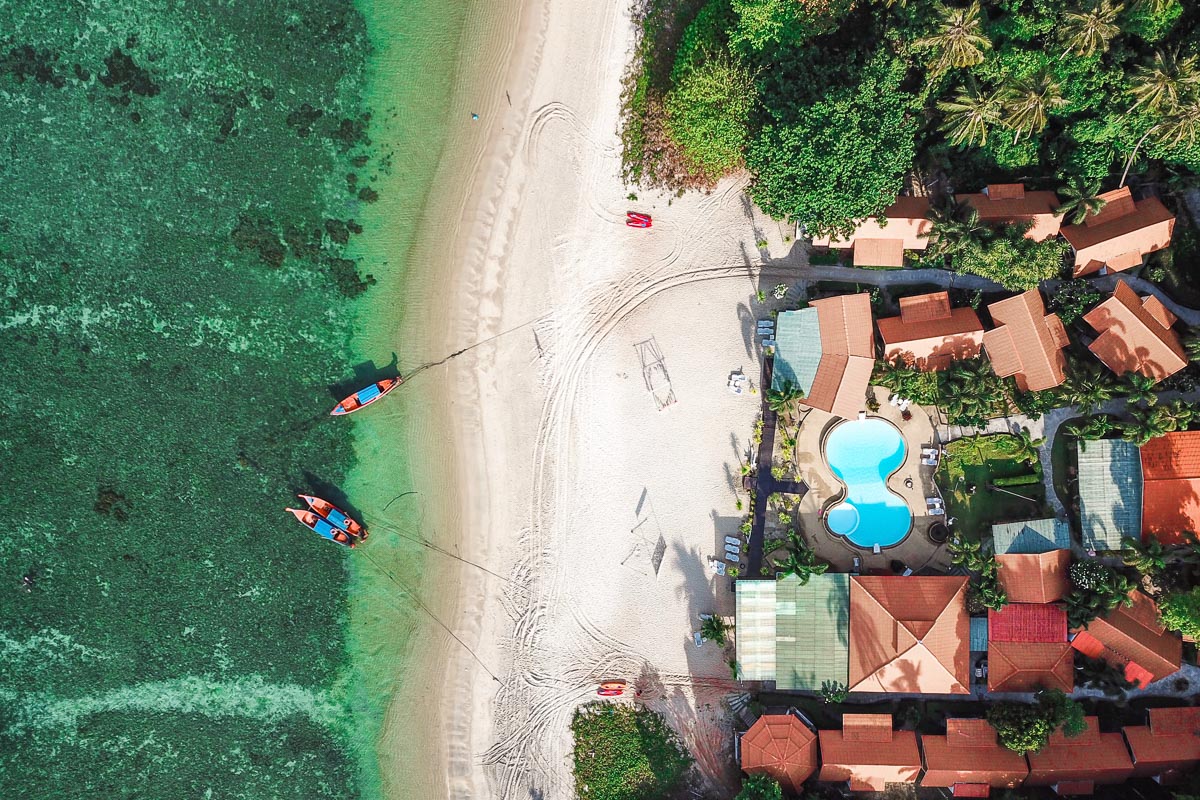 Diving Environment
Diving Season
Year-round, best conditions from October to May.
Top tips

Right after sunset, the road from Pattaya Beach to Sunrise Beach transforms into a pedestrian-only street home to restaurants and handicraft shops.
For a slice of nightlife, you'll want to head to Pattaya Beach - the liveliest of the three main beaches. On the other hand, Sunset Beach is a quieter spot for a lazy afternoon sipping fresh coconuts.
Take a private longtail boat to explore nearby islands and stunning reefs. Ko Usen and Ko Kra are favourites for snorkeling!
The best time to dive in any given month is during the half moon period. There is less tidal variation, which often means minimal currents and much better visibility.
Koh Lipe is part of Tarutao National Park, and an entrance fee of 200 baht is required. You'll receive a ticket valid for five days upon payment, which you must keep during any trip - especially diving and snorkeling.
About Koh Lipe and Tarutao
The small island of Koh Lipe boasts palm-fringed beaches, turquoise waters, tropical forests and rich coral reefs. Its natural splendor and a chilled-out atmosphere makes this paradise ideal for divers looking for a more relaxed dive destination. Located off Thailand's southwest coast in the Andaman Sea, not far from the Malaysian Border, Koh Lipe sits within the Tarutao National Marine Park - well known for great diving and snorkeling spots suited to all skill levels. The park is home to shallow reefs, walls and pinnacles, and even a wreck - the Yong Hua. And there are plenty of dive centres from which to explore the rich underwater life.
If you are not diving, there are plenty of other activities including watersports, snorkeling, kayaking, boat trips to nearby islands and reefs, and delicious dining. Thai cuisine and sumptuous seafood are popular choices, with Western, Italian, Indian and vegetarian also on offer. It can be explored on foot in under an hour, but longtail boats owned by the Chao Ley - literally the 'sea people' - are a great alternative for getting around. Koh Lipe's three main beaches - Sunset Beach, Sunrise Beach, and Pattaya Beach - all offer Thailand's signature sands and sunsets, along with lovely restaurants and beach bars. This isn't a huge party destination, but there is some great nightlife - particularly on Pattaya Beach. Throw in plenty of accommodation, and it's obvious why Koh Lipe is considered a perfect escape away from the crowds.
Getting to Koh Lipe
Being in the southernmost part of Thailand, Koh Lipe is a little harder to reach. Nevertheless, there are a few different land, sea and air routes. The cheapest and easiest way, particularly for international travelers, is to fly to Bangkok Suvarnabhumi Airport, which is well-served by flights from all corners of the globe. From Bangkok, you'll fly to Hat Yai Airport and then take a taxi or shuttle bus to Pak Bara Pier. From Pak Bara Pier, you can take a convenient ferry right to Koh Lipe.
Koh Lipe is also reachable from Krabi via two routes - either take a five-hour minivan to Pak Bara Pier and then a two-hour ferry to Koh Lipe. Alternatively, you can opt for a seven-hour ferry from Krabi Town's Klong Jilad Pier to Koh Lipe.
You can also take a ferry from Langkawi in Malaysia to Koh Lipe, which takes about two hours. Do note that arrival times might change due to weather conditions, and ferries only run in the high season from mid-October to June.
Where to stay
Koh Lipe has accommodation to suit all budgets and every kind of traveler. Koh Lipe's dive resorts are a great choice for divers, though there are standalone dive centres that partner with hotels, so not to worry if a typical dive resort doesn't appeal.
The island is perfect for those on a budget, with plenty of budget backpacker-style hostels and guesthouses. There are also higher-end hotels and resorts - many of which combine diving with a spa and wellness getaway. Koh Lipe's Sunrise Beach is our favourite place to stay, as it is away from the harbour where the boats dock, and close to lots of good restaurants.
Koh Lipe seasons and weather
Koh Lipe is a fantastic holiday destination year-round thanks to a tropical humid climate, warm sea and plenty of sunshine with air temperatures ranging between 25°C to 34°C. The Koh Lipe diving season runs during the dry and high season from November to April, when sea temperatures linger around 27°C to 28°C. The air's a bit cooler with sunny skies, very little rain, clear visibility and mostly calm ocean conditions in these months. But this is the busy season, be sure to book flights, accommodation, tours and diving well in advance to avoid disappointment.
March and April are the hottest, driest months with air temperatures that can exceed 34°C! The wet, low season follows from May to October with a mix of rain and sunshine, and warmer seas that fluctuate between 30°C to 31°C. There are often superb deals on accommodation, flights and diving to be found, however, some shops and restaurants may be closed due to a lack of tourists. Diving can be impacted due to storms and choppy seas and some dive centres and liveaboards actually cease operations altogether during this time. It's also useful to note that the best time to dive in any given month is during the half moon, when less tidal variation creates better visibility and minimal currents.
---
Koh Lipe and Tarutao liveaboards