Scuba diving in
Seychelles
Discover the spellbinding natural beauty of the Seychelles, with enticing scuba diving, fascinating cultural heritage, and a signature blend of luxury and adventure.
Diving highlights
Explore the easily accessible Inner Islands, or head to the remote Outer Islands
Dedicated to conservation, with 30% and 47% of its water land protected
The world's finest beaches, with powdery sand and beautiful granite boulders
Search for endemic species including birds, palms and giant land tortoises
The Seychelles is a fabled "paradise on earth" and has long been lauded for its exquisite natural beauty and exclusive ocean-front luxury. With 115 islands scattered over more than a million square kilometres of open Indian Ocean, this idyllic archipelago is the ultimate choice for an opulent escape. Within this vast chain lies a mix of inhabited and uninhabited islands, alongside private resort isets, and a network of protected areas. While each destination rightly claims its own unique allure, all boast similarly spellbinding scenery including enchanting white-sand bays dotted with beautifully-abstract granite boulders.
First discovered as early as 1503, this archipelago remained uninhabited until the 1700s, when French settlers arrived, bringing with them slaves of African and Indian descent. This eclectic mix of early residents is to be thanked for the country's fascinating culture that blends traditions, cuisines, and religious concepts like nowhere else on earth. Throughout history, the Seychelles was primarily used to cultivate the rare, double-lobed coco de mer coconut, as well as spices such as nutmeg, cloves, cinnamon and pepper. Today, tourism takes centre stage, with the archipelago divided into two distinct groups - the larger and more developed Inner Islands, and the Outer Islands, where 'lost-worlds' lie waiting to be discovered.
---
Ready for your dive adventure in Seychelles?
Top Seychelles experiences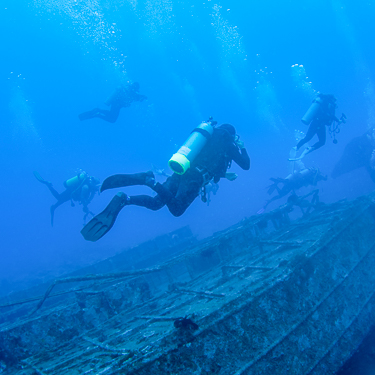 March to May, Sept to Nov
Dive the fascinating Ennerdale Wreck
This former British Royal Navy tanker sank to a depth of 30-metres after running aground and leaking cargo of oil into the surrounding ocean. The 211-metre wreck is now popular with divers, with a huge bronze propeller and easy access to the wheelhouse.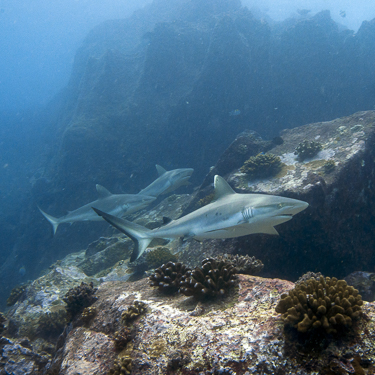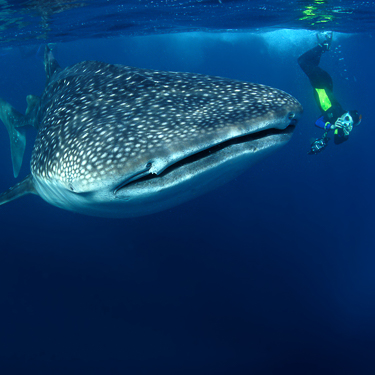 September to November
Search for whale sharks in North West Bay
In the right season, the whole of Mahe's North West Bay can produce chance whale shark encounters at almost any moment. But one small cove located on the bay's western edge is known for reasonably reliable congregations - although encounters are far from guaranteed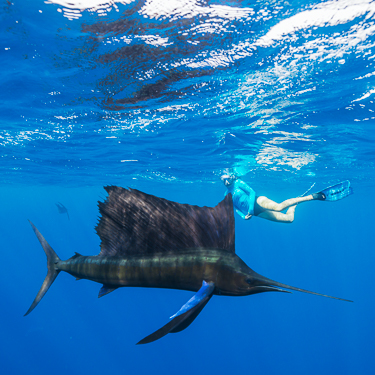 August to May
Snorkel with manta rays and sailfish
Alphonse Island is home to not one, but two, signature snorkelling experiences. Reef manta rays can be found cruising drop-off and cleaning stations around the island and, operators also offer once-in-a-lifetime opportunities to kit-up, slip-in, and snorkel alongside the fastest animal in the ocean - sailfish.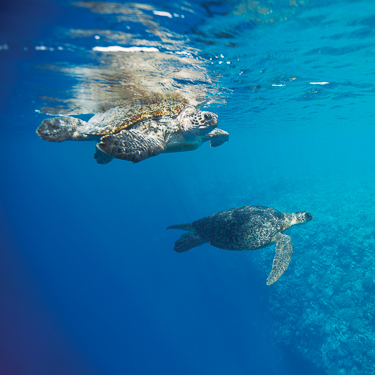 November to April
Dive uncharted waters where few have been before
Cosmoledo is one of the last true frontier diving destinations on the planet, with only a few intrepid guests visiting each year. This under-explored atoll is home to just a handful of known sites, but boasts many more just waiting to be discovered.
---
Best time to visit the Seychelles
Located just south of the equator, the Seychelles is a year-round holiday destination with a consistently warm climate.
The southeast monsoon runs from May through October, and is considered the dry season. Although precipitation reduces, the odd shower is still common, and temperatures dip a little, reaching lows of around 25°C - both on land and in the water. These southeasterly winds can cause rough surface conditions at times, and the cool currents flood the area with plankton - reducing visibility but attracting large filter feeders such as whale sharks. In the more remote Outer Islands, these unpredictable conditions mean resorts tend to close down during the southeast monsoon.
Precipitation and heat rise during the northwest monsoon, between December and March, known as the rainy season. Air temperatures can reach up to 32°C during this season, and water temperatures also rise, eventually hitting highs of 30°C around April. Some beaches are affected by seaweed at this time of year.
When it comes to diving, the shoulder seasons of March through May and September through November are generally considered to provide the best conditions. Whale shark season usually runs from September to November, while turtle nesting peaks between October and January.
---