Scuba diving in
Alphonse, Desroches and the Amirante Islands
Alphonse, Desroches and the Amirante Islands are famous for thriving reefs and charismatic wildlife, plus pristine private islands and remote regions only accessible by chartered yacht.
Highlights
Incredible wildlife encounters with sailfish, sharks and manta rays
Remote region with an air of exclusivity and a focus on conservation
Unique diving exploring reefs and lagoon flats with incredible biodiversity
World-class scenery with islands, white sand beaches, and blue lagoons
The Seychelles' Outer Islands are among the Indian Ocean's final frontiers for diving, a paradise of far-flung islands covered in native forest and surrounded by white sand. Idyllic islands give way to coral gardens packed with reef fish and drop-offs patrolled by sharks and manta rays, where divers can discover fantastic biodiversity, abundant marine life, and dive sites only seen by a handful of visitors each year. This region is the perfect compromise between convenient but more crowded Mahe and the Inner Islands, and the isolated atolls found 1,000 kilometres south in the Aldabra Group. Visitors can expect luxurious yet laid back island lodges and high-end charter yachts, as well a relaxed island pace and commitment to preserving the pristine beauty of this remote region.
Scuba diving in Alphonse, Desroches and the Amirante Islands
Schooling reef fish

Year round

Healthy corals

Year round

Walls & pinnacles

Year round

Plentiful reef life

Year round
These may be the Seychelles' most accessible Outer Islands, but they still offer a sense of frontier exploration in a setting so secluded, you could spend a week underwater and not see another dive group. A wide variety of sites can be explored, ranging from sloping and patch reefs to near-vertical drop-offs. But the one thing they share is an incredible diversity of fish.
Diving the Amirante Islands
Much of the Amirante island chain sits on a shallow plateau, with each island surrounded by shallow reefs or lagoon flats. These shallows are home to light filled coral gardens with calm conditions - ideal for underwater photography, macro diving, and laid-back reef exploration. But, it's still possible to find some faster-paced action thanks to the strong tidal shifts filtering in and out of the atolls. Diving around the lagoon inlets can deliver powerful drifts with surprise encounters from pelagic species like sharks and rays.
At the far north of the Amirantes, a series of seamounts, part of the African Bank, offers some of the region's most exciting frontier diving. Divers here descent straight onto aquarium-like reefs clouded by fish where sharks patrol the drop-off. Further south, the islands of Poivre, Île d'Arros, and Saint-Joseph are surrounded by kilometres of thriving coral. A resident group of reef manta rays has also been discovered around Île d'Arros, making it one of the Seychelles' most reliable places for encounters.
Desroches sits on the edge of a dramatic deepwater drop-off known as the Desroches Drop. The island is also home to unique topography, with 18 dive sites that include plummeting walls, pitted gulleys, caverns, and deep caves. Desroches is one of the most biodiverse diving destinations in the Seychelles and among the least visited, making it an absolute treat for explorers of all kinds!
Diving Alphonse Atoll
The Alphonse island group consists of two neighbouring atolls - Alphonse Atoll and St François Atoll - separated by a deep channel. This trench serves as a highway for marine wildlife, beckoning some large species in from open water and allowing others to migrate through the region, increasing a divers chance for close encounters with pelagics.
The plummeting walls and towering pinnacles around Alphonse Island are famous for dense forests of gorgonian fans, sharks, rays and huge shoals of predatory fish like trevally, jacks, and barracuda. Many of the sites here are home to powerful and constantly changing currents, with some requiring the use of reef hooks. If you're hoping for an adrenaline rush, head to Flyaway Highway, Bluewater Stop, or Channel.
To reach St François, you'll cross the Canal la Mort - or Death Channel. The water here is deep and treacherous, with powerful currents that make diving impossible. On the other side, however, lies a coral cay with the fitting name of Bijoutier, or "little jewel". Explore the fascinating hard and soft coral reefs here for a chance to spot sea turtles, colourful fish of all kinds, and macro critters, while enjoying a break from the current. Further south, St François is surrounded by seldom explored sloping and patch reefs. The dive sites here are relatively unknown, with opportunities to spot large pelagics, including surprising species like bull sharks.
Snorkeling with manta rays and sailfish
Alphonse is home to two signature snorkelling experiences that occur from September to May. During these months, when ocean conditions are at their calmest, the resort's dive boats venture out to the drop-off, where depths plunge suddenly from 30 to 40 metres to several hundred.
Reef manta rays are routinely seen here, cruising the drop-off and feeding in the shallows. But, you'll need near-perfect conditions if you're hoping for a close encounter or clear photography. Try to visit around a new or full moon when the currents are most powerful.
This is one of the only places on planet earth where you can snorkel with sailfish. These high-speed ocean predators are actually quite shy, and unlikely to approach humans without some encouragement. So, the team at Alphonse Island will first tempt them in closer using "stingless" bait - similar to a fishing lure with no hook. Once the sailfish are pursuing the snorkelling boat, participants can kit up and slip into the water. These rare once in a lifetime encounters can last for seconds or minutes.
All images courtesy of Blue Safari Seychelles.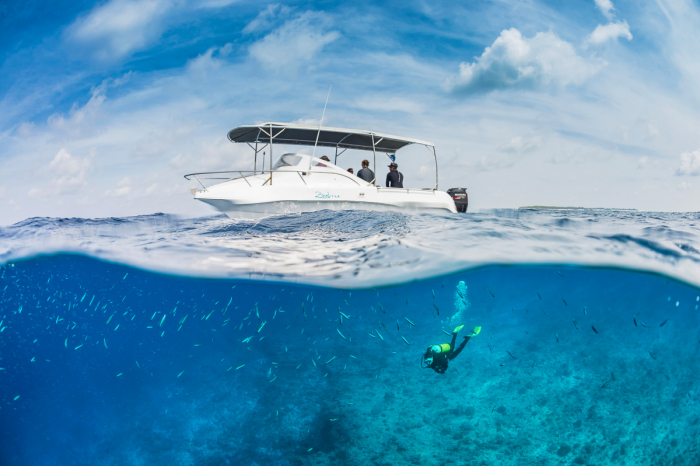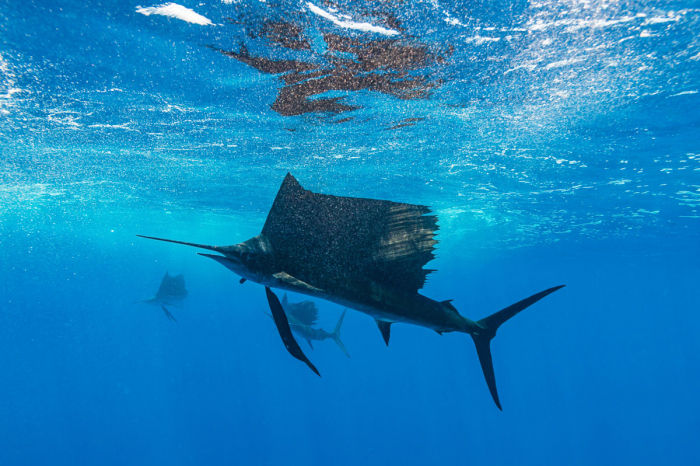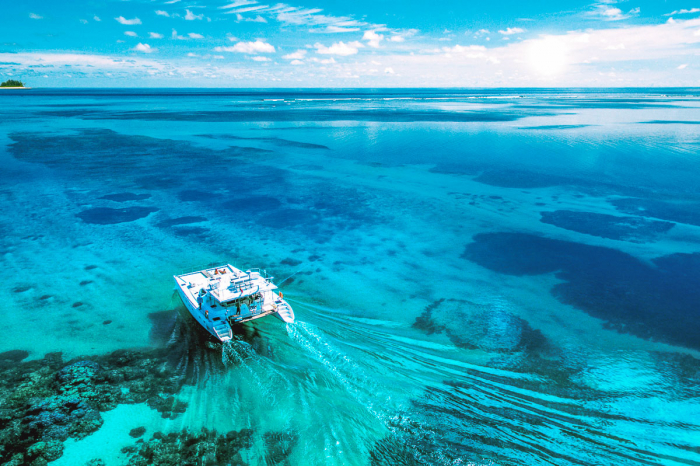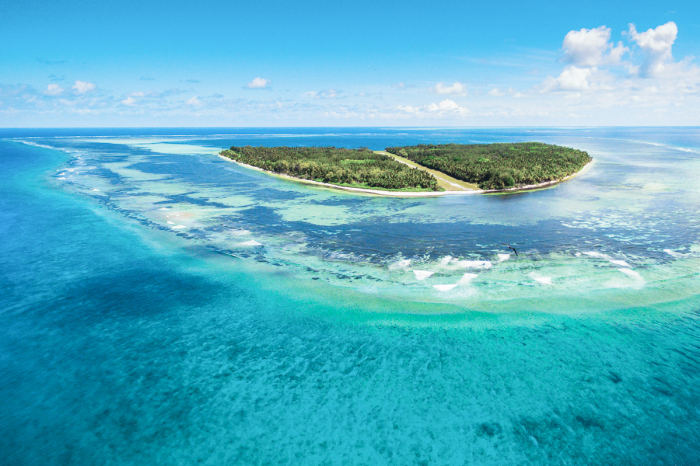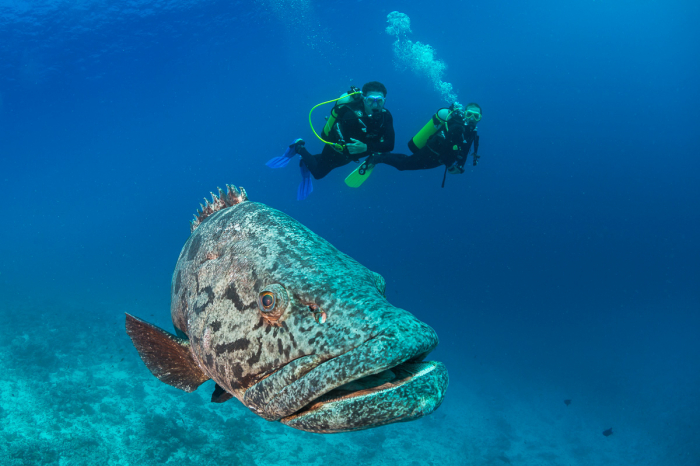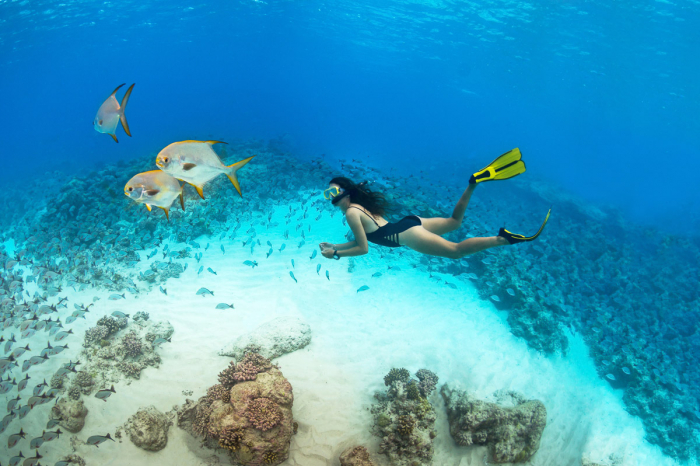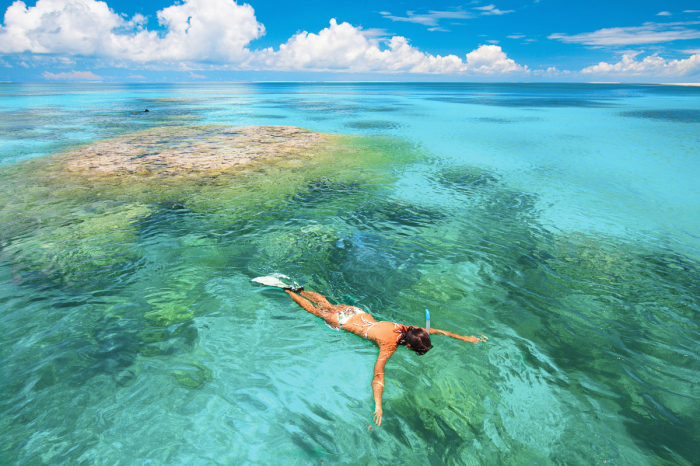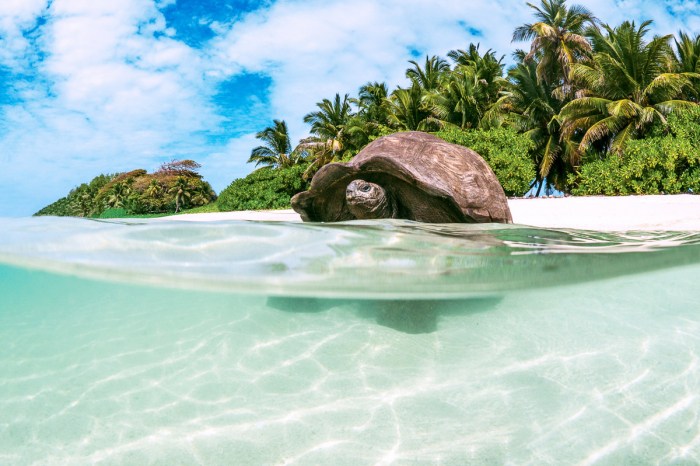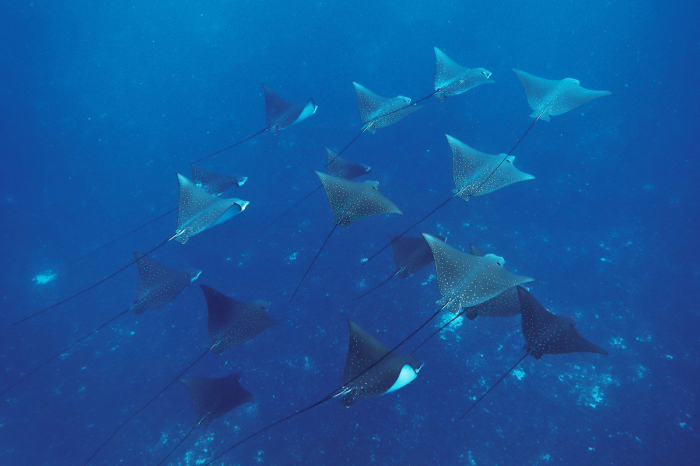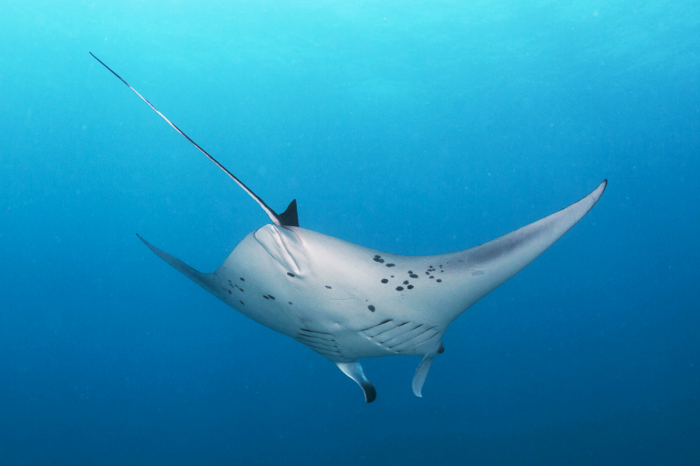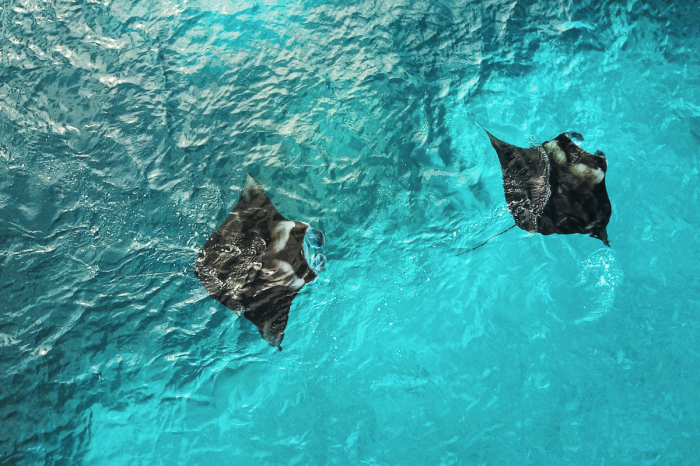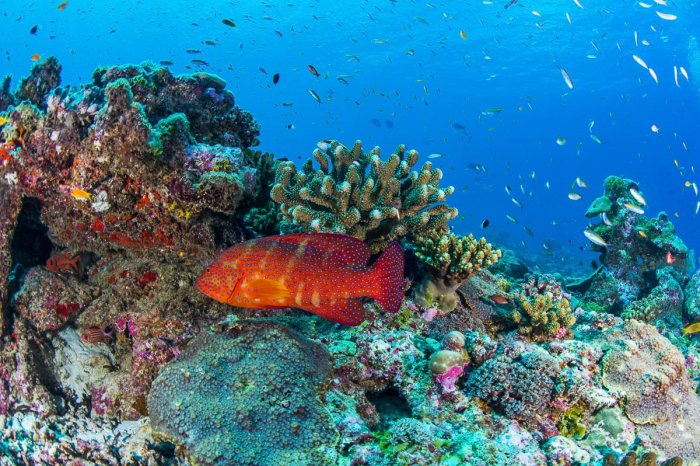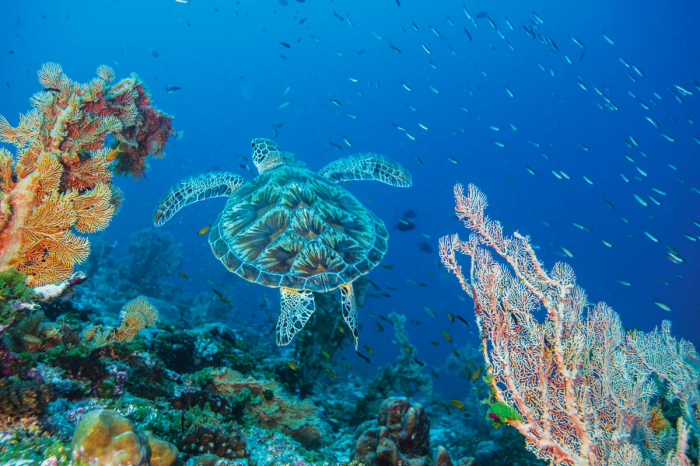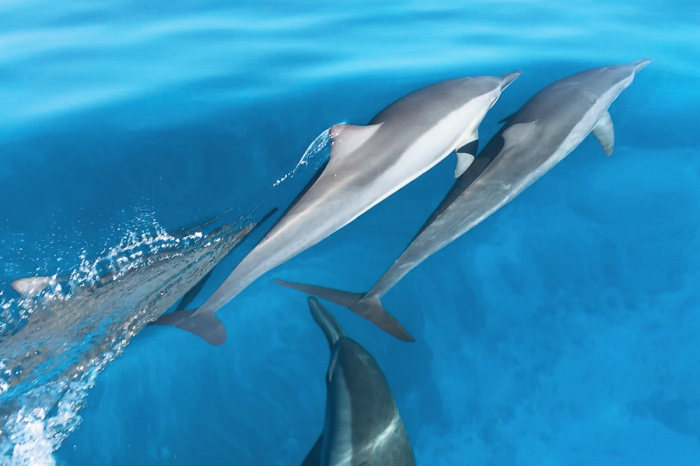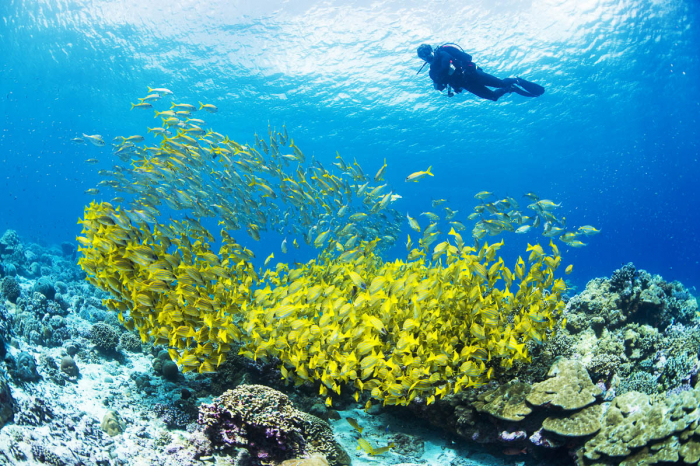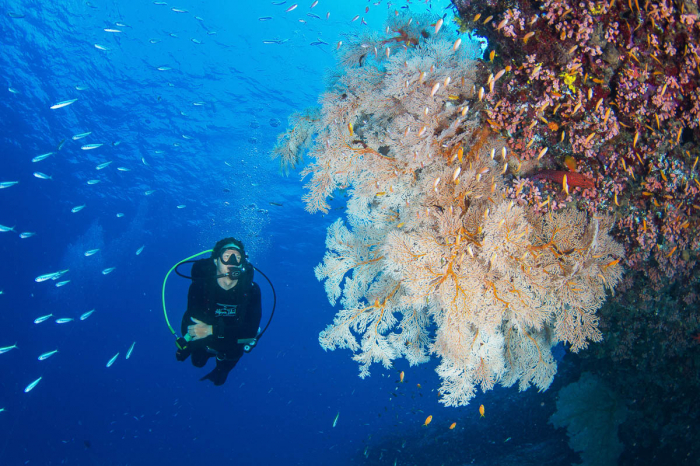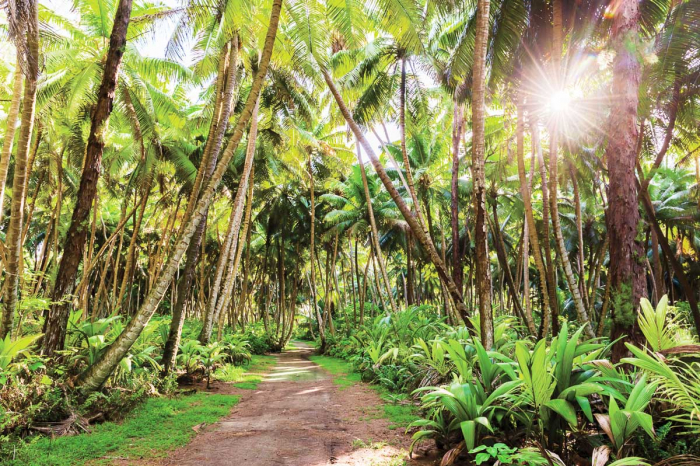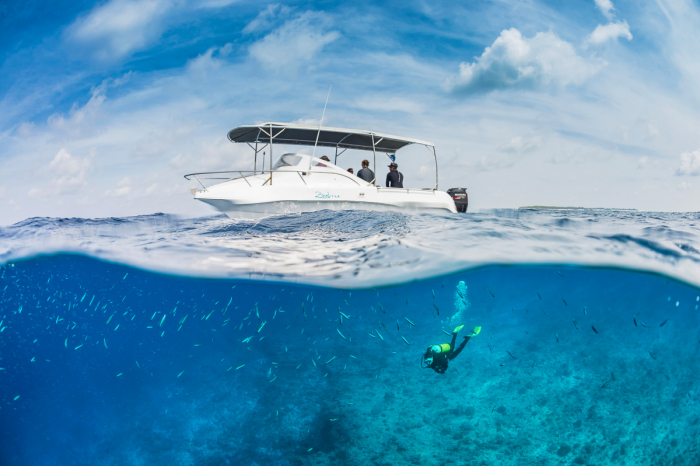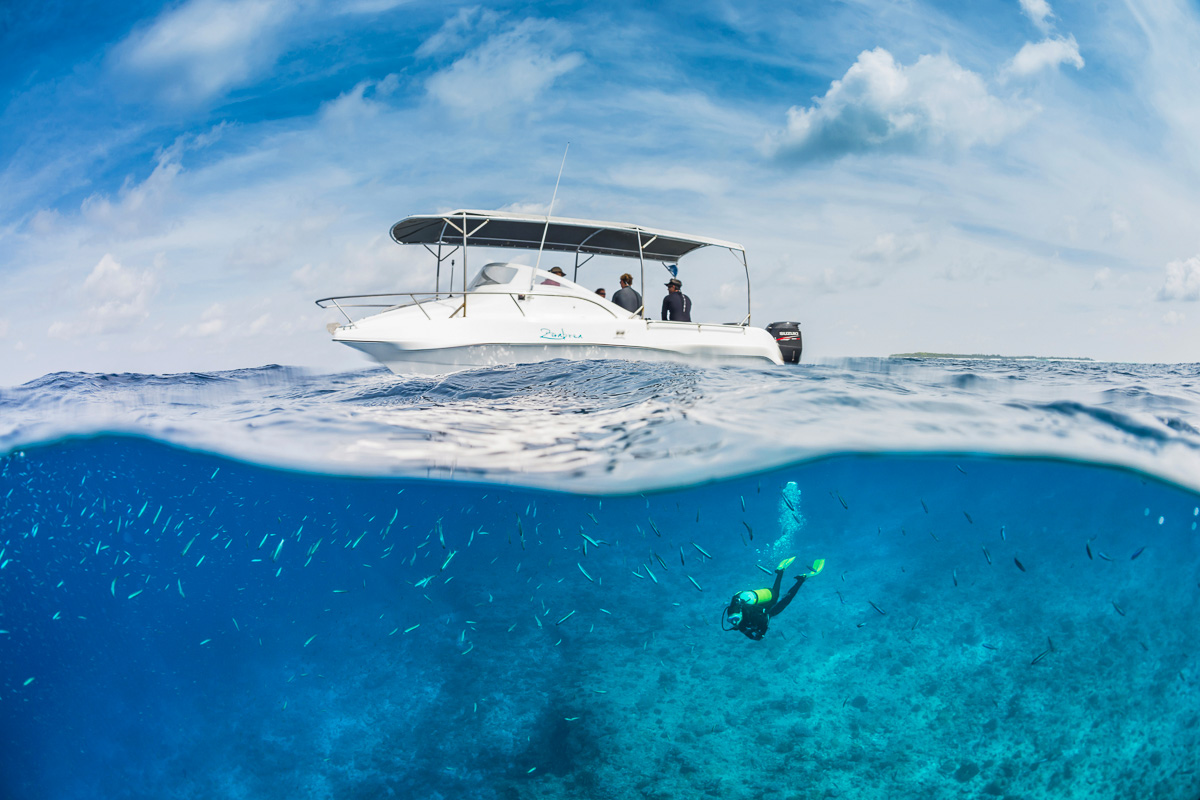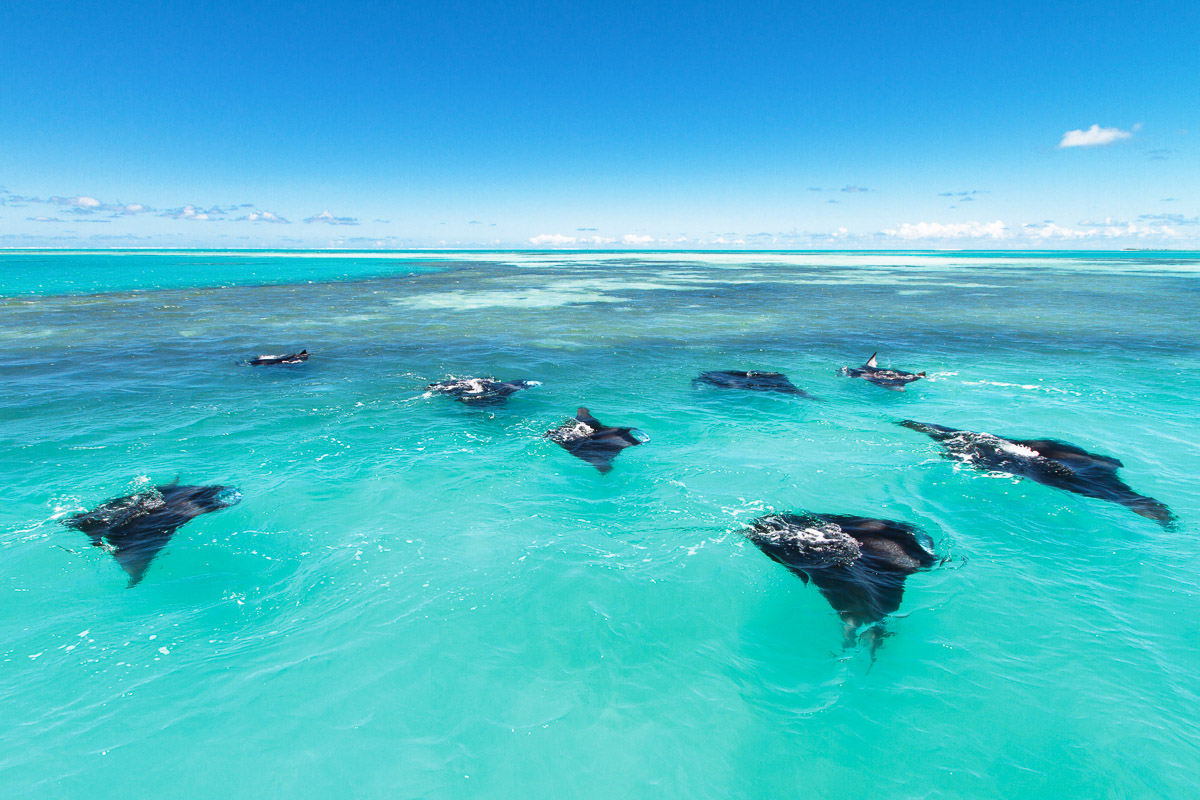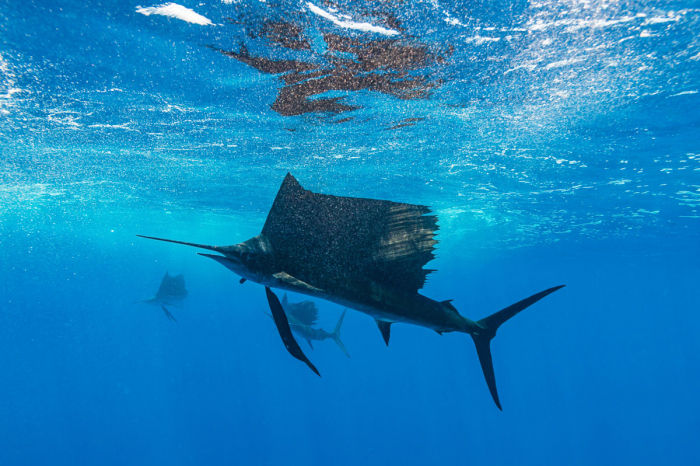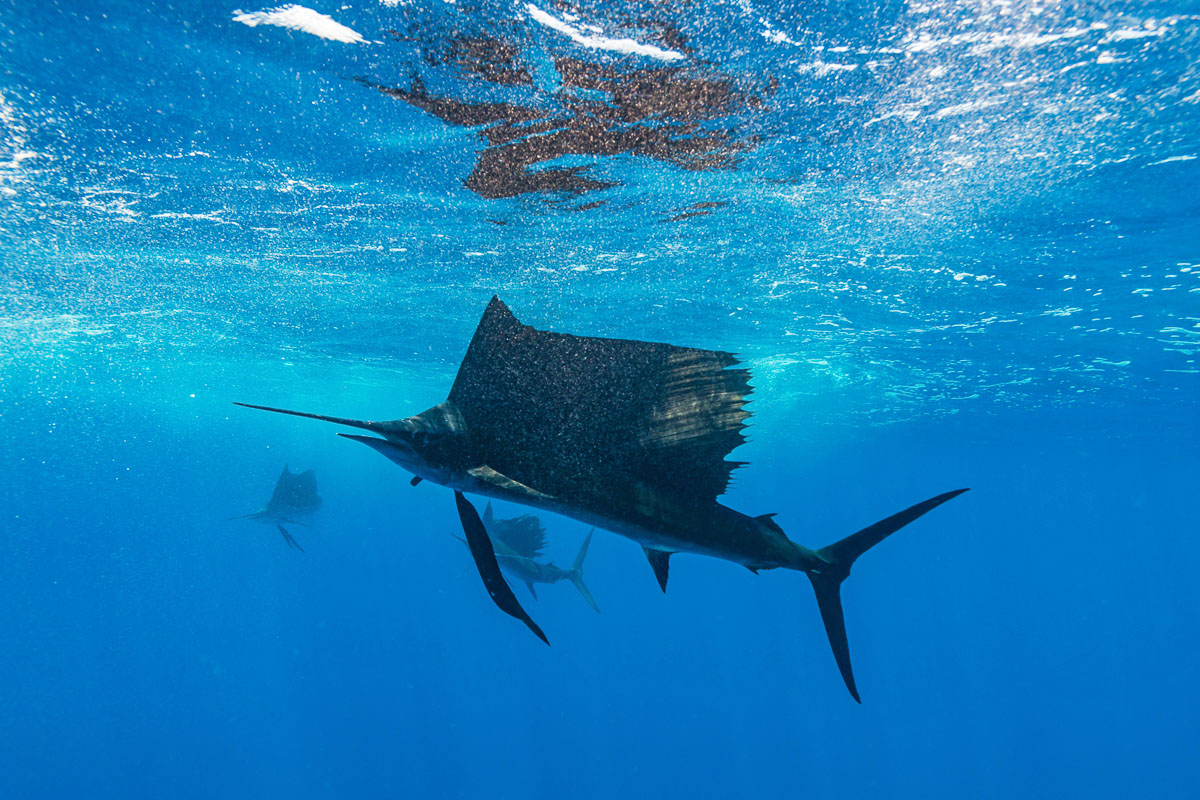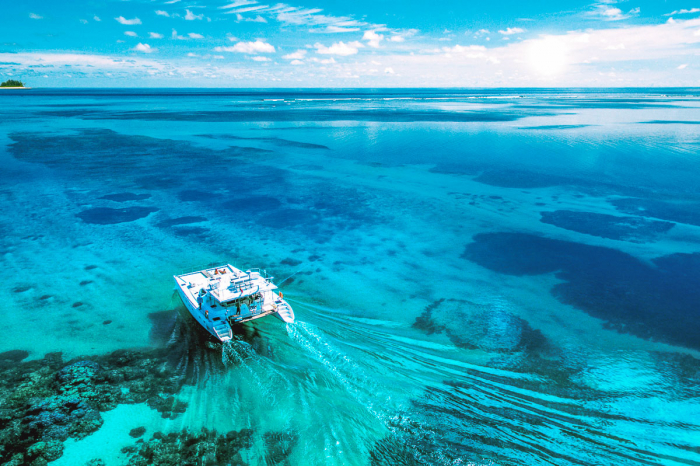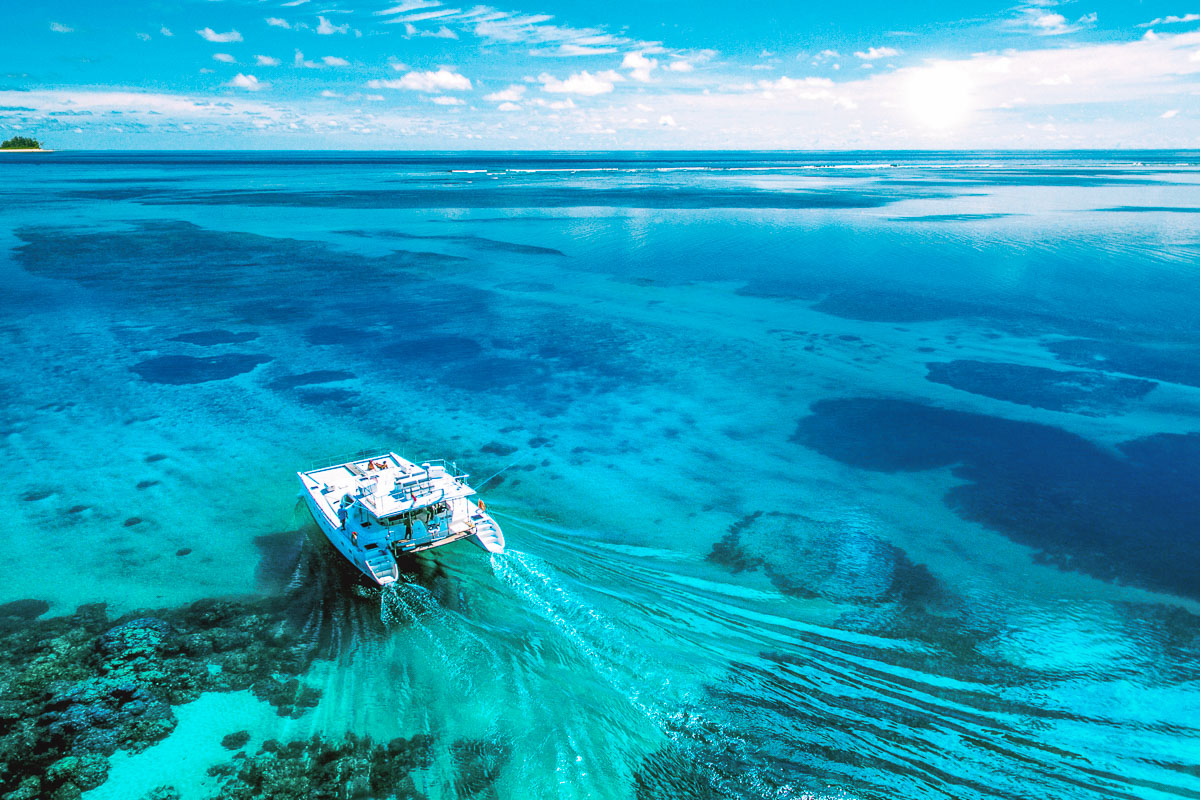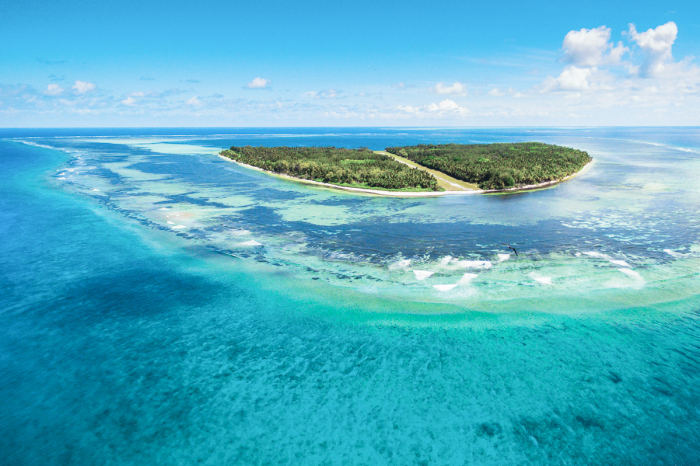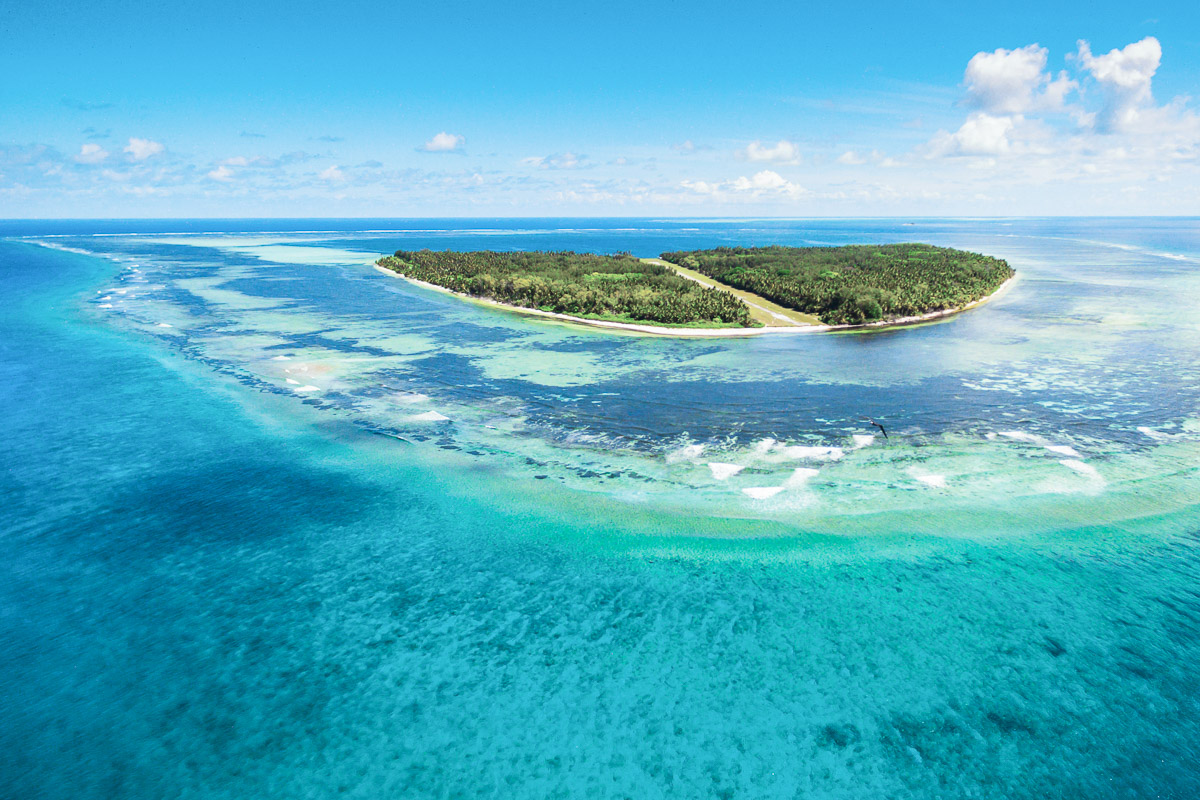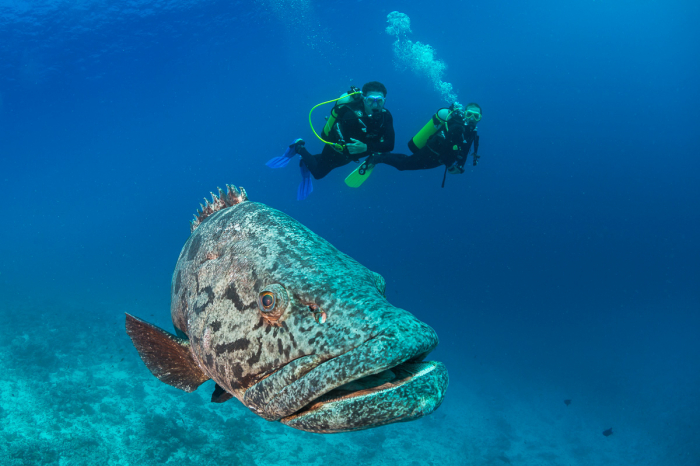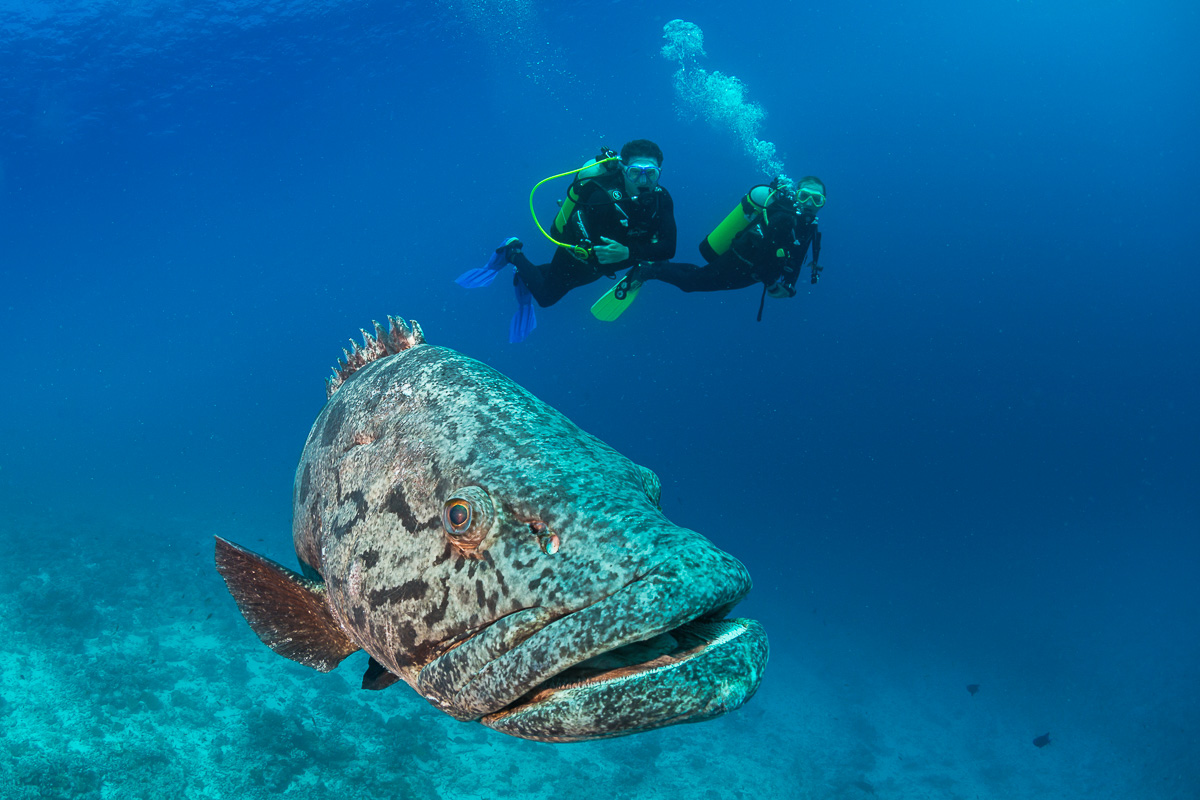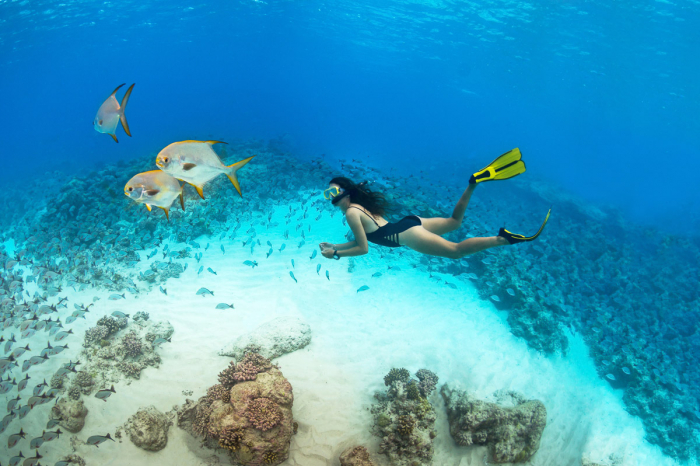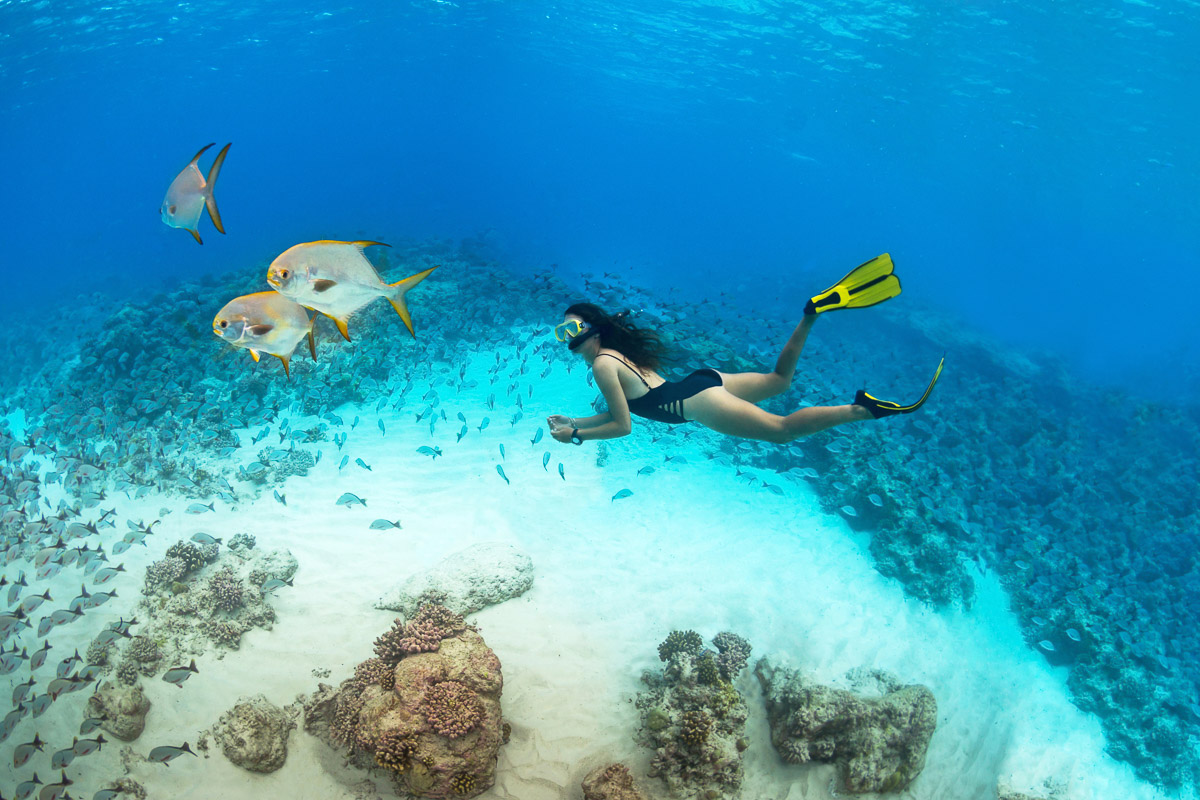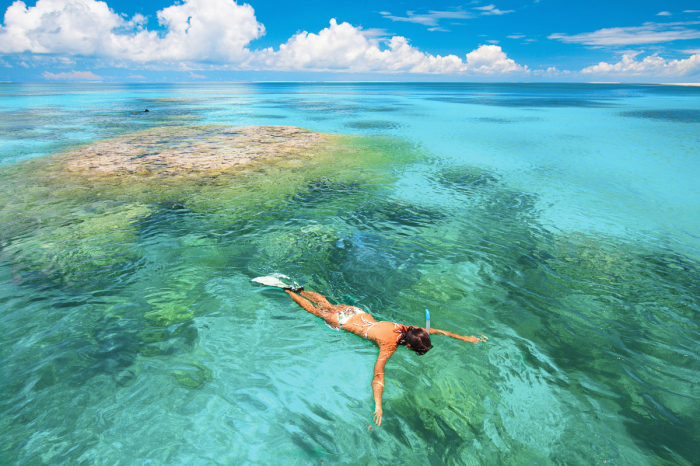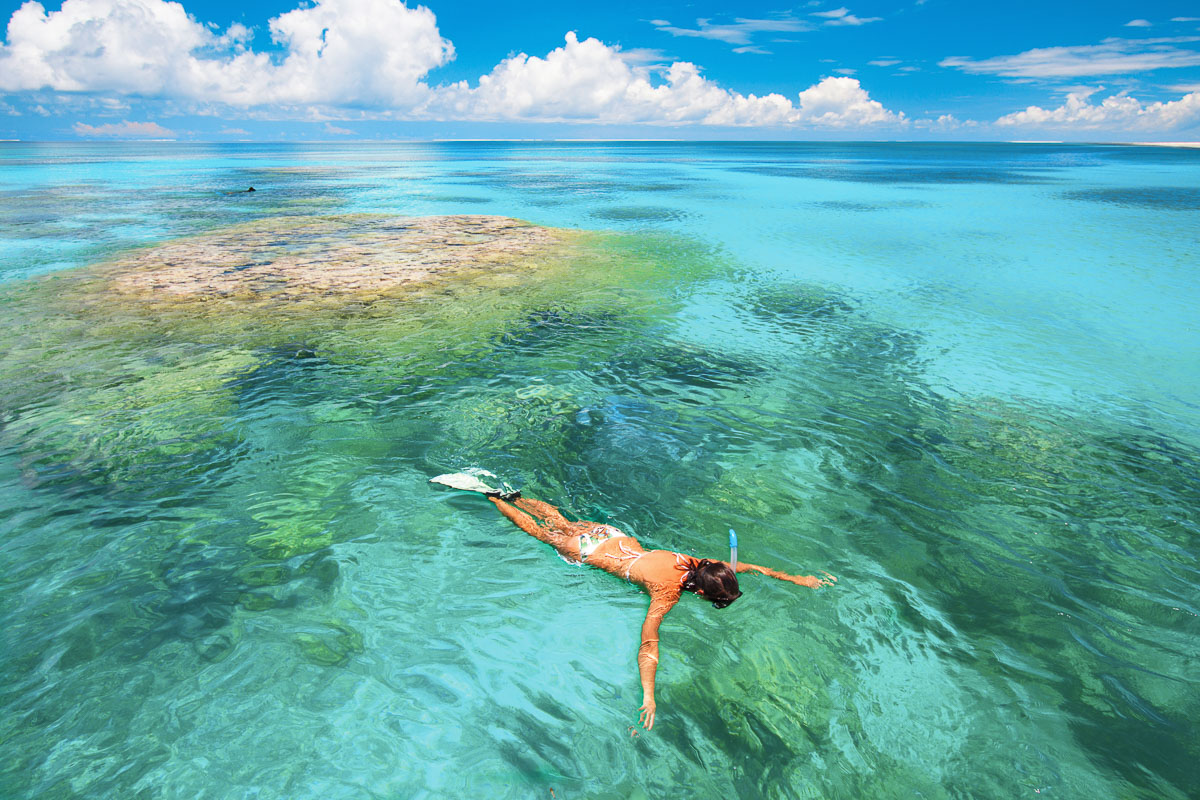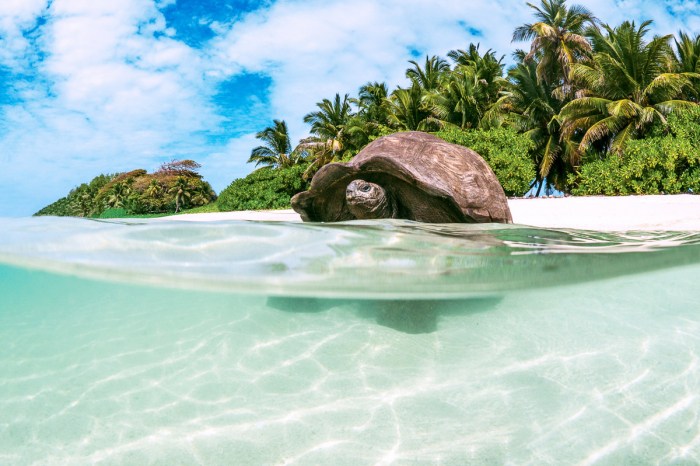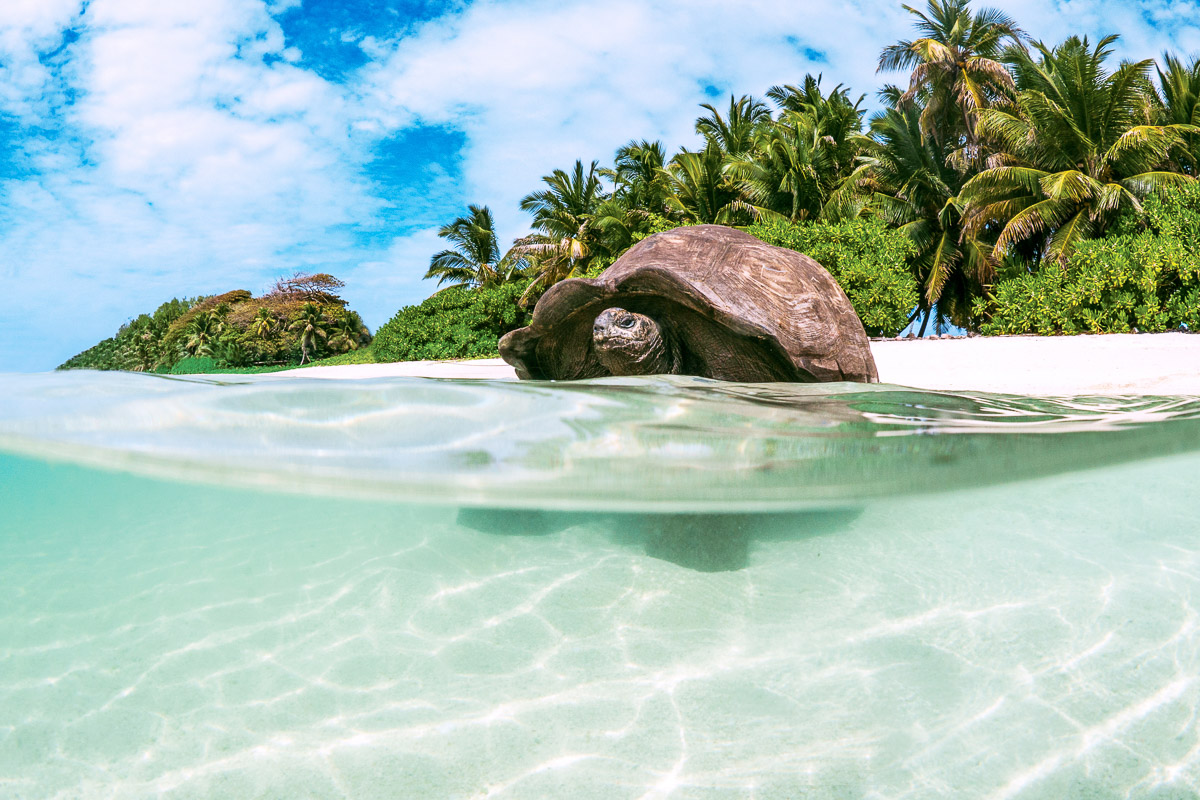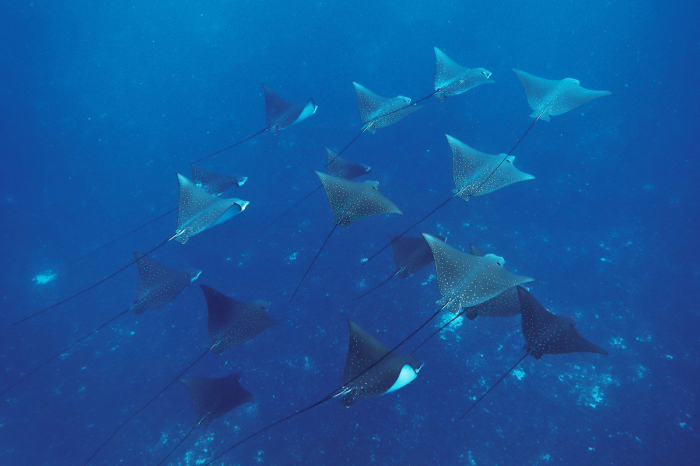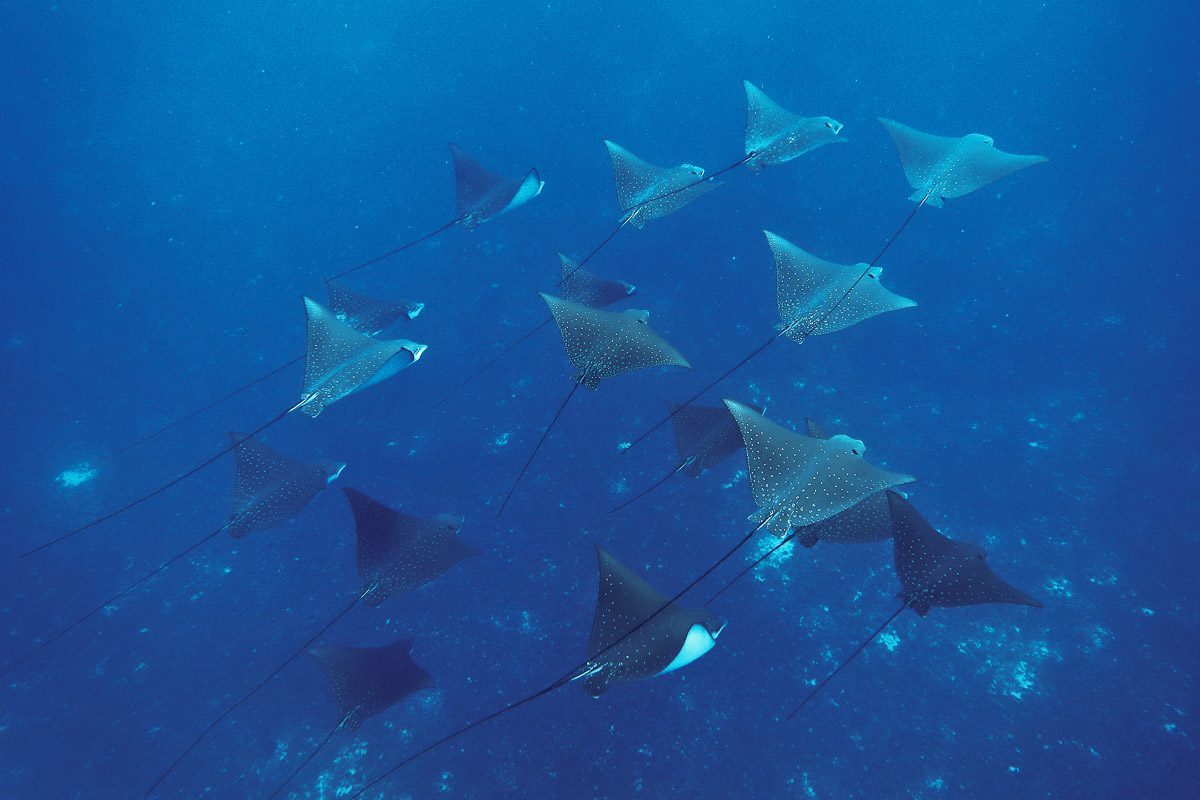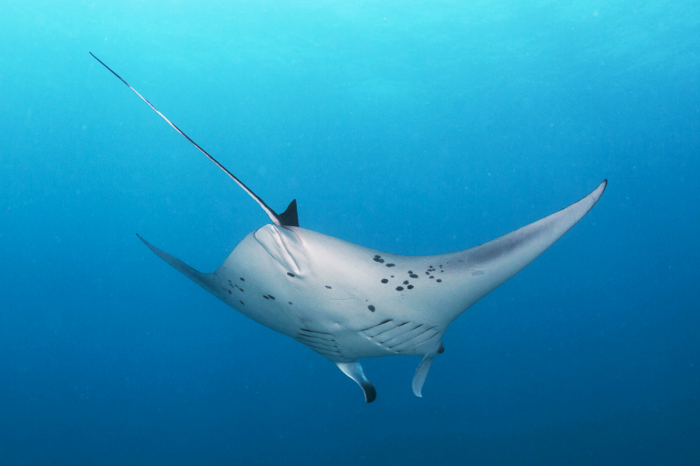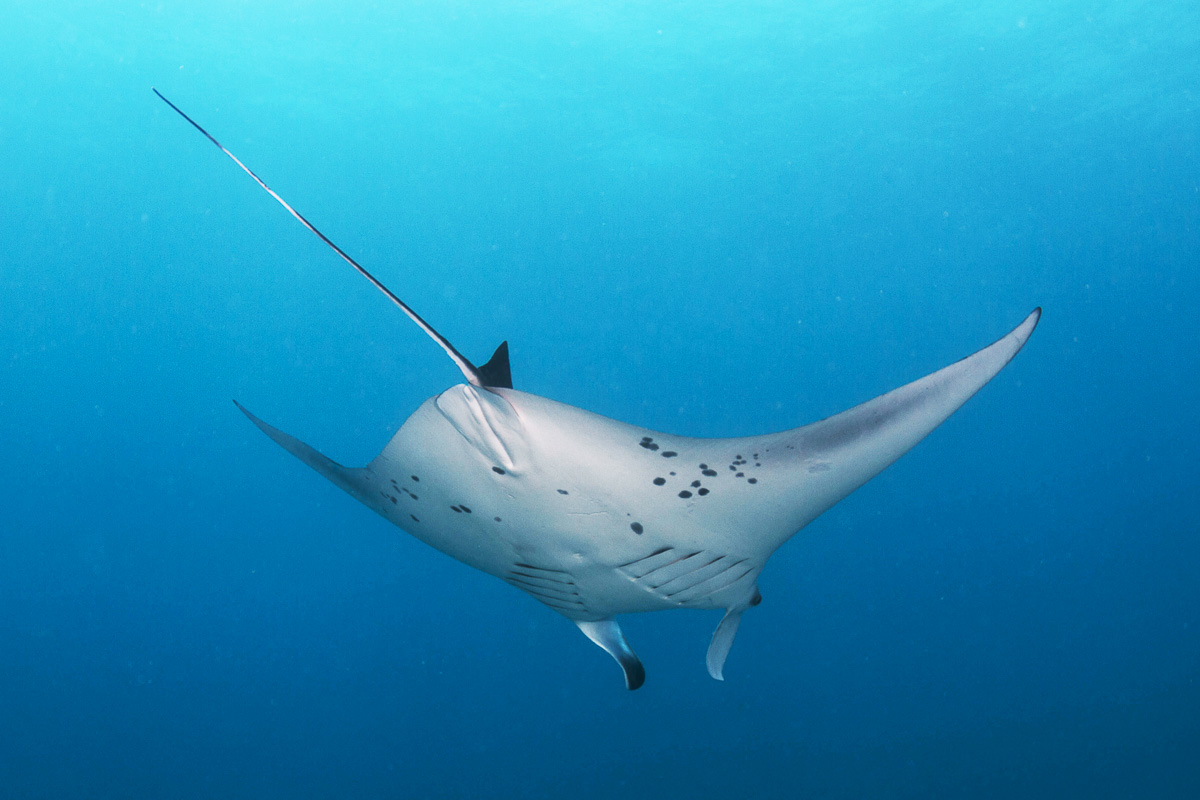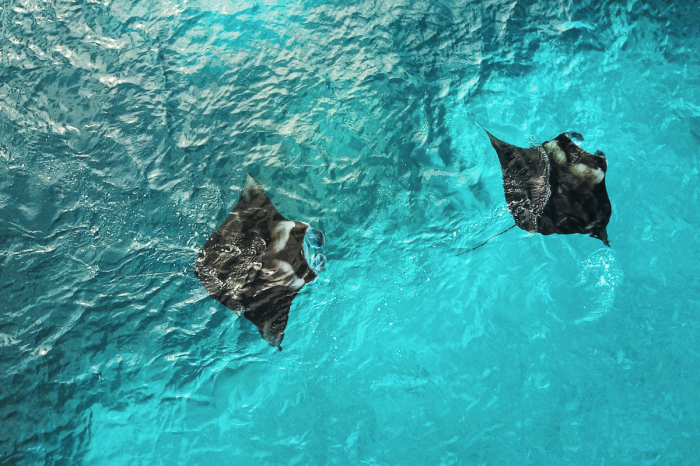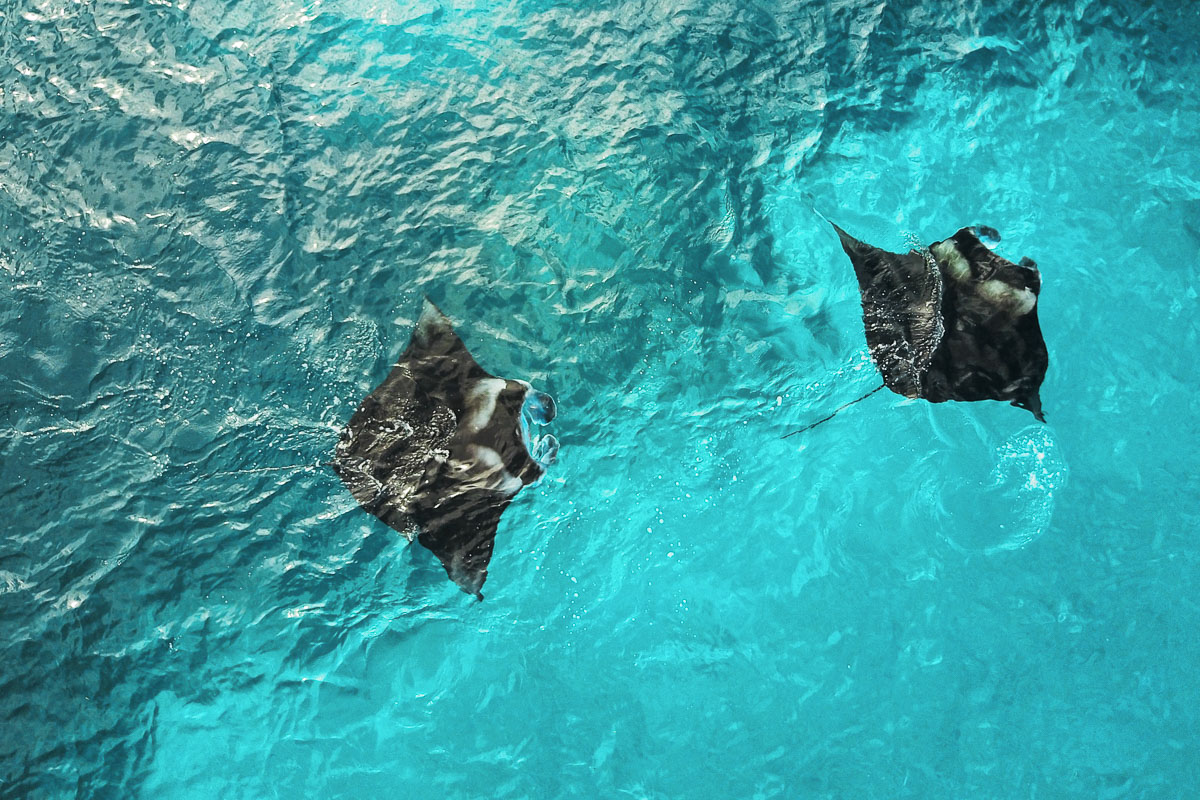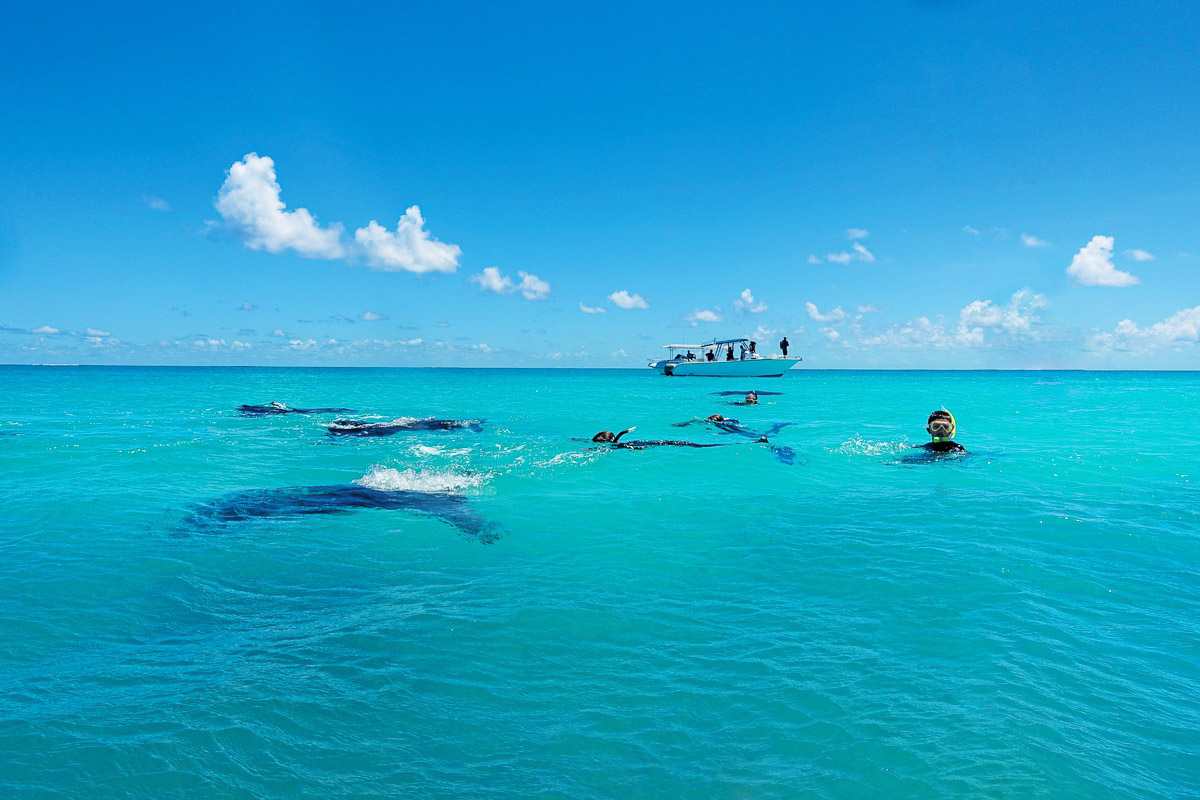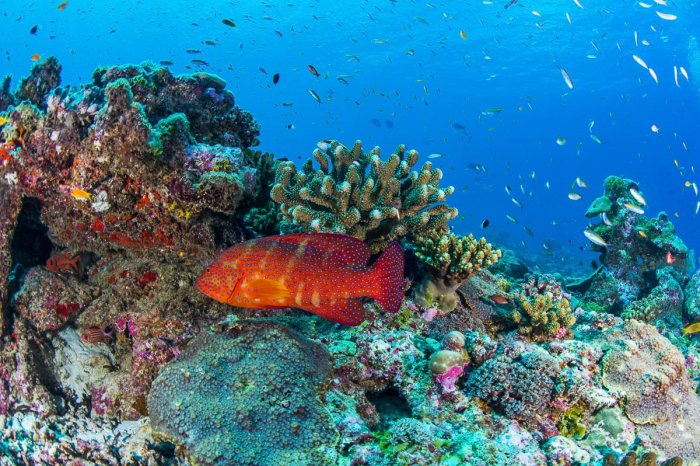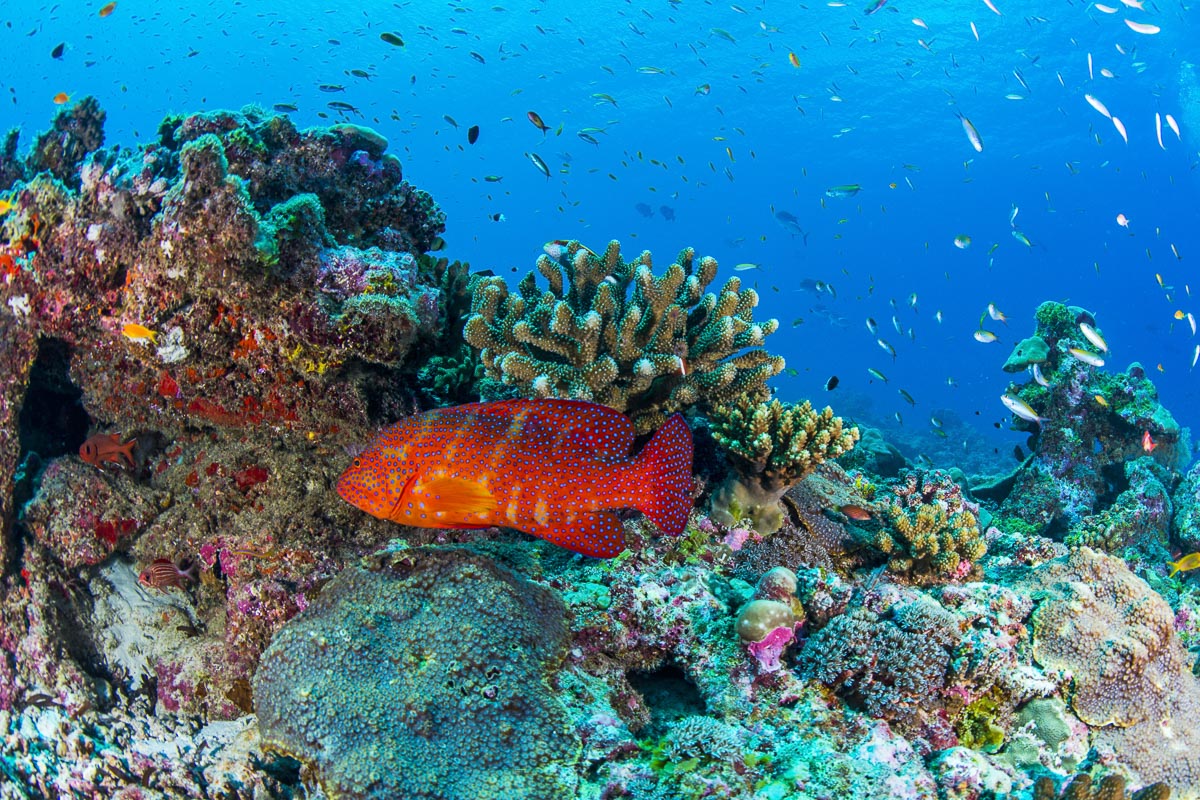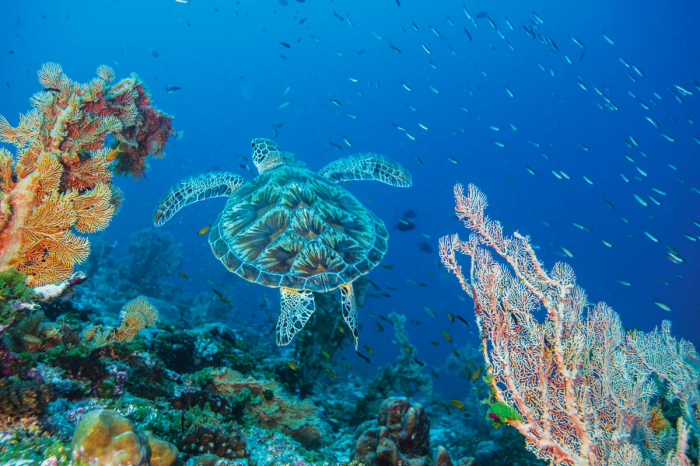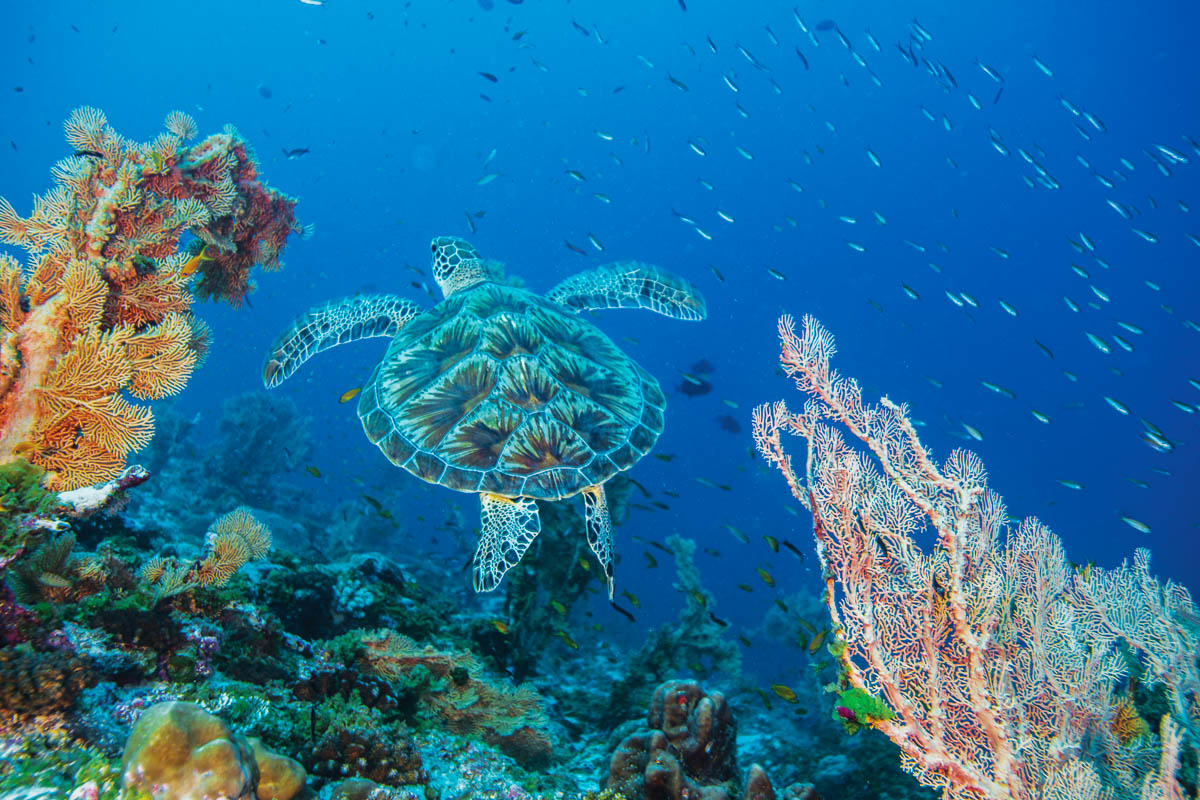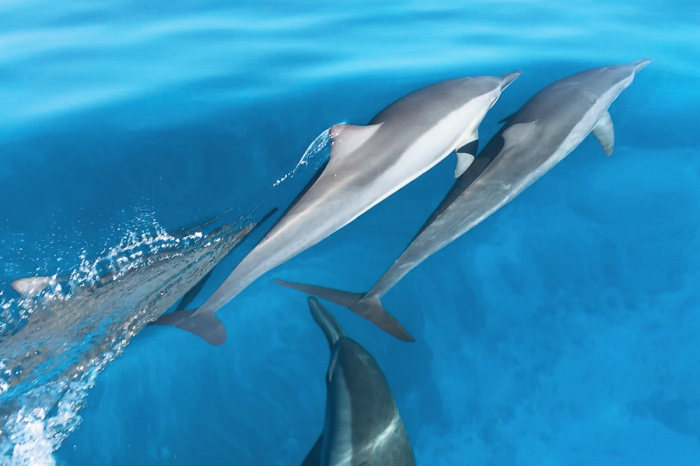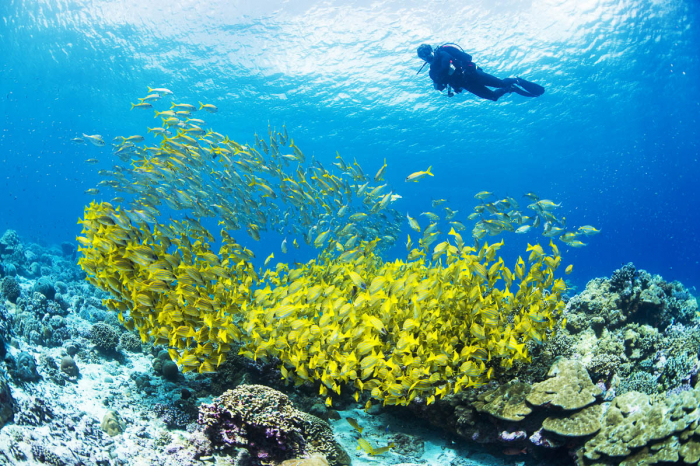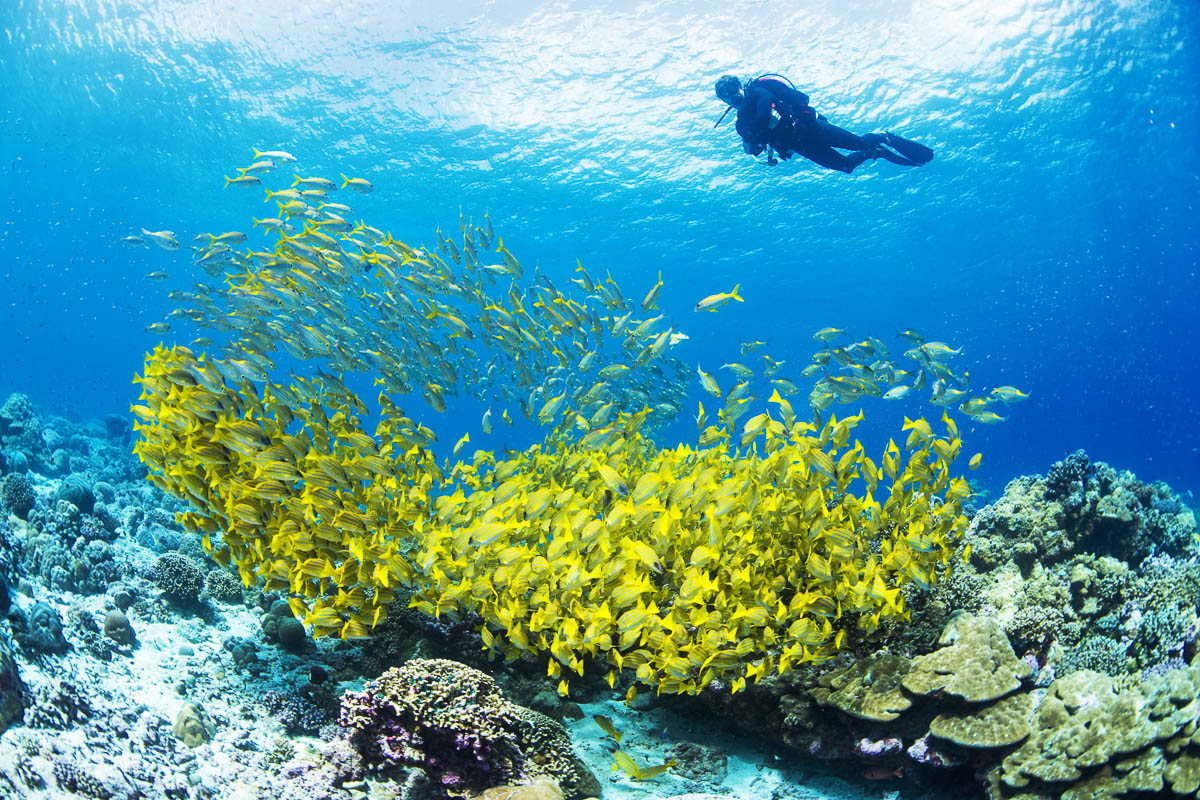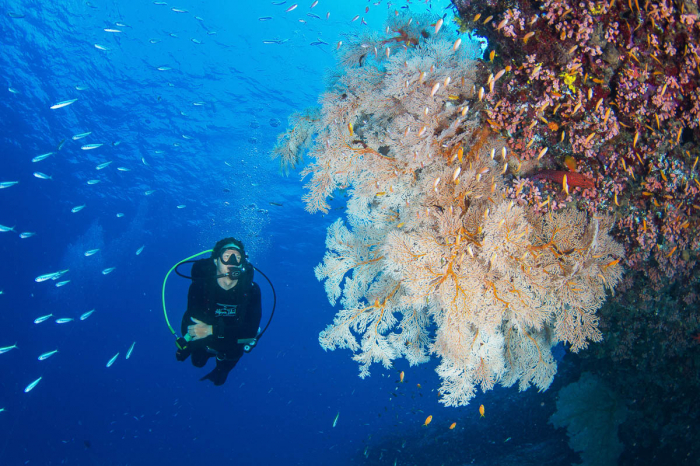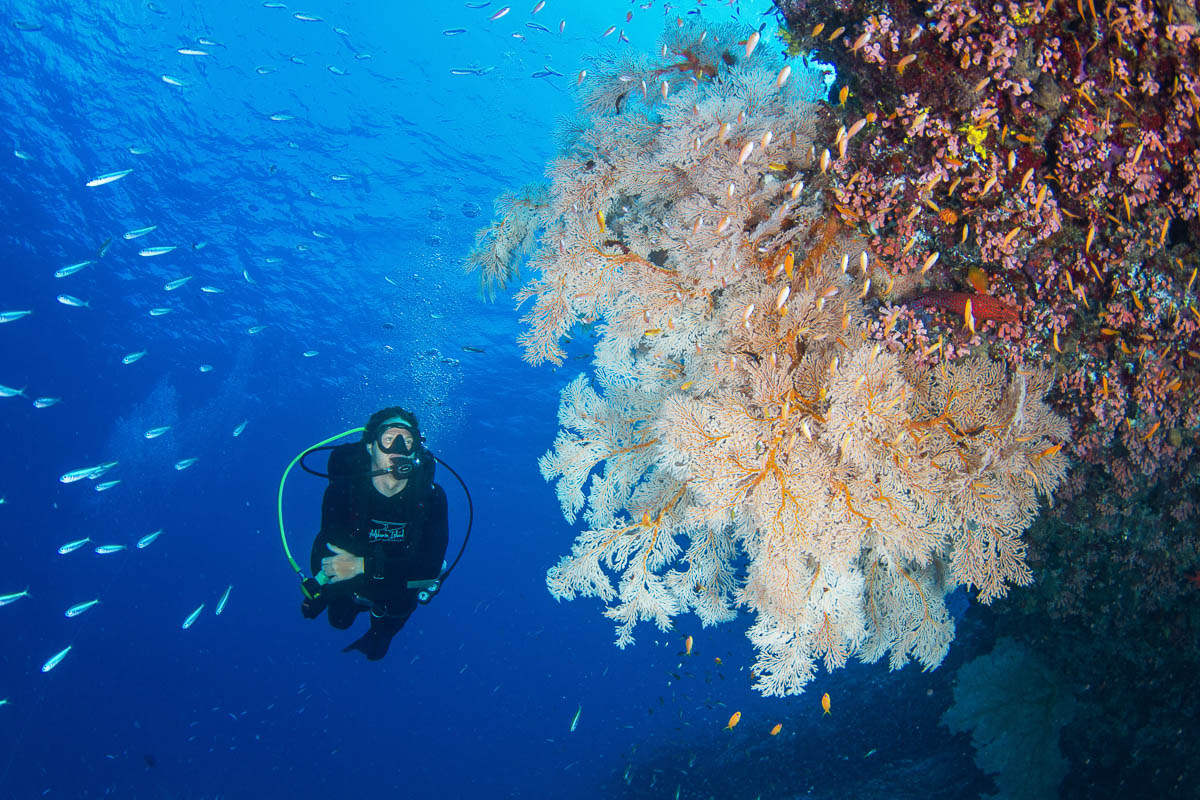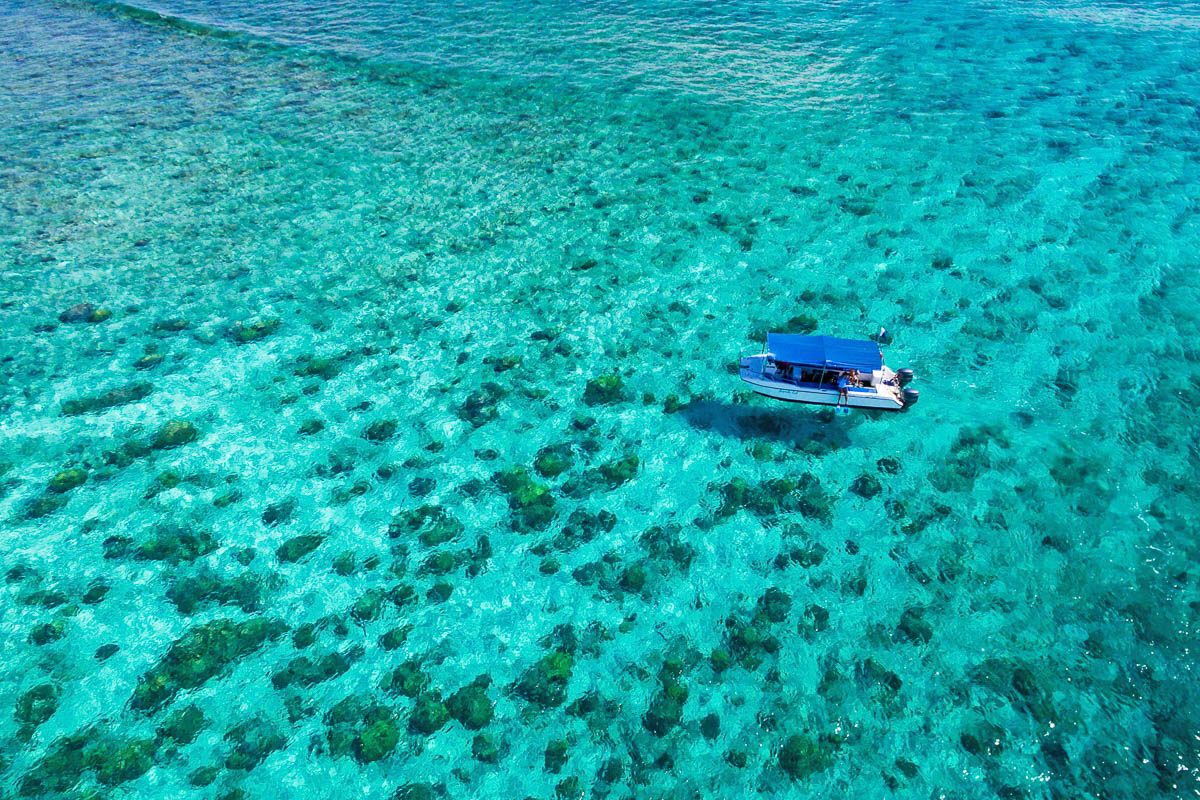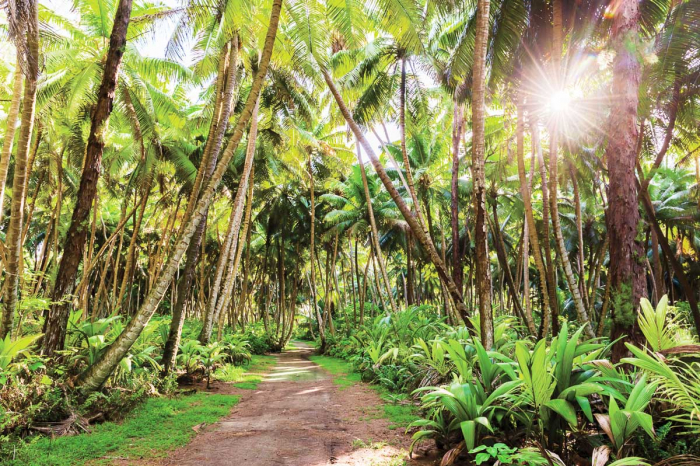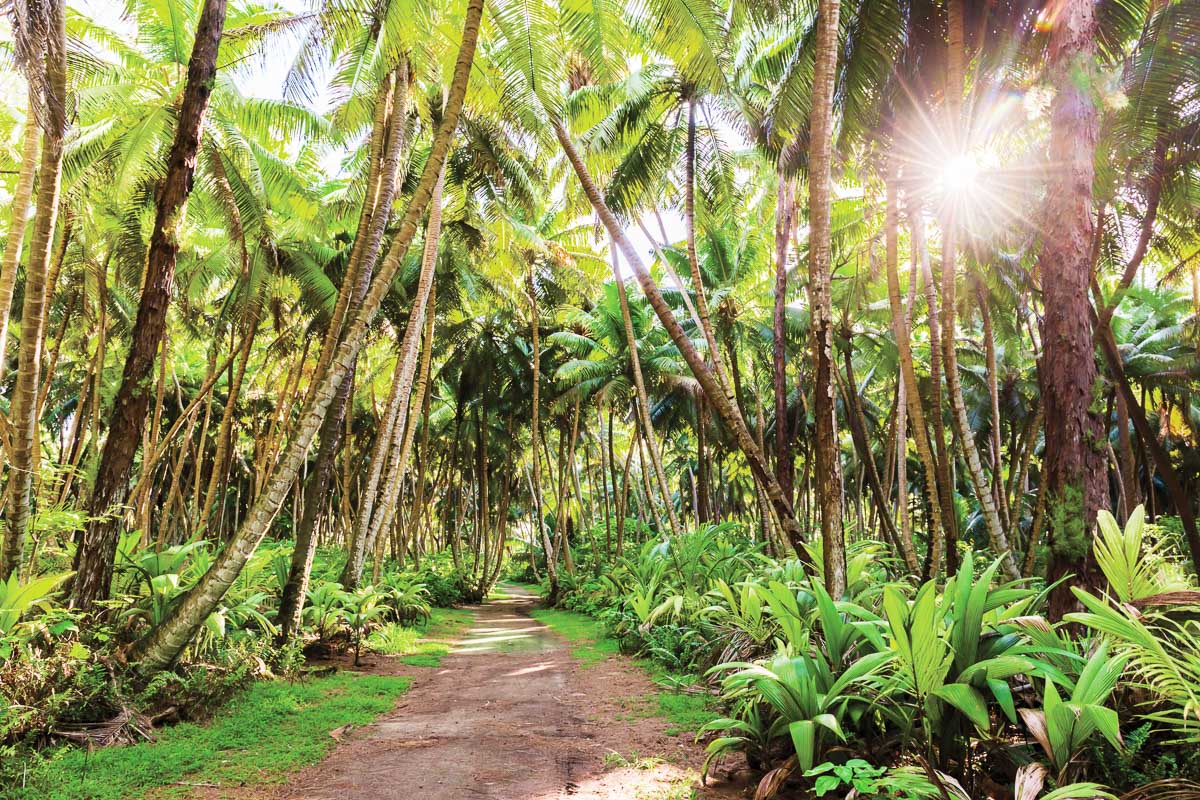 Diving Environment
Diving Season
Year round, best October to April
Top tips

Combine a luxurious island stay with charter diving for the ultimate Outer Islands adventure.
Visit between August and May for the best chances of spotting marine life including reef manta rays and sailfish.
Shopping and medical services are non-existent in the remote Outer Islands. Bring all the personal items you plan to use from home!
About Alphonse, Desroches and the Amirante Islands
Beginning with the African Banks, hundreds of kilometres west of the nation's capital, and stretching some 500-kilometres south to Alphonse Island and St François, these two island groups account for around half the landmass of the Seychelles, yet are home to less than 2% of the population. Despite being known to traders and sailors since the 1500s, the treacherous reefs around these islands slowed development greatly, and many of the cays and islets in these outer archipelagos remain uninhabited due to their small landmasses and lack of vital resources. Others, like Alphonse and Desroches, having once hosted productive plantations, are now home to luxurious but low key island lodges.
These coral atolls fulfil every fantasy of what a tropical dive holiday should look and feel like - isolated lush green islands surrounded by biodiverse dive sites, thanks to their geographic isolation and modern day protection. Few outside influences affect the region, with little tourist development and scarce commercial fishing. This allows rare and endemic species like birds, fruit bats and giant land tortoises to thrive, alongside marine wildlife like reef manta rays and sailfish. Just a handful of resorts and liveaboards operate in this far-flung stretch of sea, making it one of the planet's most pristine and exclusive areas for a dive holiday.
Getting there
It is practically impossible to visit the Seychelles' Outer Islands without stopping at Mahe's international airport. This well-connected travel hub receives flights from the US, Europe, the Middle East, and Asia - and offers domestic connections to some of the outer atolls. Most major resorts in the Amirantes and Alphonse island groups feature their own private runways.
Once you've arrived on your island of choice, getting around is easy. The majority of these islets can be explored entirely on foot, and some luxurious lodges also provide bicycles and buggies, making it easy to get out and explore on your own. Connections between the island groups are all arranged via the resorts' private yachts and planes.
These Outer Islands can also be explored by charter yachts. Some boats depart from inner islands like Mahe and Praslin, while others begin in the Amirante and Alphonse island groups. Be sure to check your itinerary and make arrangements for a transfer with your boat's operator.
Where to stay
Accommodation is limited in the Outer Islands, with just a handful of luxurious lodges and authentic Seychellois guesthouses on offer. Alphonse Island is the only inhabited island, home to one luxurious resort and its associated liveaboard operation. In the Amirantes, all accommodations are found on Desroches.
Because this region is so remote, resorts offer all-inclusive packages to their guests. You won't find any shopping, nightlife, or restaurants, and the region's largest towns are home to well under 100 residents. To get a true taste of these remote destinations, consider exploring the region by boat. Chartered yachts cruise these far-flung atolls, spending a week or more at sea and stopping along the way for scuba diving, snorkelling, and above-water excursions.
Dive seasons and weather
These idyllic island chains are year-round tourist destinations, offering a warm tropical climate no matter when you visit. Daily air temperatures average between 24-32°C, and you'll likely experience a few tropical showers, even if your trip falls during the dry months. That said, conditions do vary slightly with the seasons.
Between May and September, the southeast monsoon brings powerful winds and rough surface conditions to the outer islands. Water temperatures drop as low as 25°C, and plankton blooms cloud the ocean. This region is also prone to thermoclines, especially at the start and end of the monsoon. June and July are the driest months, but both still see some occasional rainfall.
For divers, there are two time frames when ocean conditions are at their best and wildlife encounters peak - from March to May and September to November. During these months, water temperatures climb as high as 30°C and visibility tops out at a stunning 40-metres. These brief windows are ideal for exploring the Amirantes, Alphonse, and Desroches atolls, with calm seas allowing dive boats to reach remote areas that are off-limits during rougher months of the year. Your highest chances for spotting marine life like sailfish and reef mantas are from August to May - but encounters do take place all year round!
Conservation
The Seychelles have taken a forward approach to conservation, designating large areas of land and sea as nature preserves and national parks. In 2020, the archipelago reached a major milestone, announcing protection for around 30% of its waters - an achievement made possible by the world's very first debt refinancing for ocean conservation programme, combining the efforts of The Nature Conservancy and the Government of the Seychelles.
This added protection benefits the region's corals, once pushed to the brink by extreme bleaching, destructive fishing practices, and other climate events. It also helps to preserve essential habitats for a variety of rare species, including the Indian Ocean's only population of dugongs, Southern Ocean humpback whales, manta rays, sharks, endangered sea turtles, and economically important fish like tuna - all of which now receive increased protection.
The Outer Islands are especially important to the Seychelles' conservation strategy because they are so biodiverse. They hold nine of the archipelago's twenty Important Bird Areas (IBAs), vital Green turtle nesting beaches, and a resident population of reef manta rays. Currently, the African Banks, Boudeuse, and Etoile enjoy marine park protection, and the Seychelles' Island Conservation Society plans to expand park boundaries to include Alphonse Island and Desroches in the coming years.
---
Alphonse, Desroches and the Amirante Islands dive resorts