Scuba diving in
Aldabra, Astove and Cosmoledo
Discover perfect isolation and intrepid adventure in the Seychelles' most remote destinations, where unparalleled sport fishing and uncharted adventure diving on pristine reefs await.
Highlights
Stay at conservation-focussed lodging with opportunities to get involved
Exceptional saltwater flats and blue-water catch-and-release fishing
Dive uncharted waters with impressive marine biodiversity and pristine reefs
Enjoy a remote Robinson Crusoe experience, with very few other guests
As a rule, the more remote a destination, the more pristine the diving - and located around 1,000-kilometres from the Seychelles' main island of Mahe, the Aldabra Group is about as remote as you can get. In fact, this isolated collection of distant islets and atolls was described by Sir David Attenborough as "the loneliest of islands, far from the paths of shipping and cut off from the rest of the world". Needless to say, this is not the place for an all-inclusive luxury experience. This is the realm of unparalleled adventure diving and sport fishing, with minimum frills and a healthy dose of conservation.
Scuba diving in Aldabra, Astove and Cosmoledo
It is often said that the Seychelles' idyllic beauty is mirrored below the waves, and the further out you explore, the more obvious this becomes. In fact, around these remote islands and atolls, located around 1,000-kilometres from Mahe, the stunning underwater scenery is so pristine it can easily outshine the islands themselves. Combining sheltered lagoons and shallow banks covered in coral, with towering walls that plunge to the depths of the open ocean, the diving at these seldom visited destinations is nothing short of breath-taking. Plumes of colourful anthias give way to mahi mahi, wahoo and dogtooth tuna, while huge potato grouper, passing sharks, and the occasional pod of whales can appear at any time.
Diving Aldabra Atoll
As a UNESCO World Heritage Site and protected natural reserve, you need prior approval from the Seychelles Island Foundation to dive at Aldabra Atoll, but it's well worth the effort. Coral reefs, drop-offs, and caves are found on the atoll's outer walls, while the channels provide adrenaline-inducing drifts into the inner lagoon. These tidal currents are alive with marine life of all kinds, including giant morays, jacks, barracudas, and groupers, as well as large sea turtles, eagle rays, and reef sharks. Occasional dugong sightings have also been reported here in recent years.
Diving Astove Atoll
Astove is arguably home to some of the best scuba diving in the world and is sure to both challenge and excite divers of all levels. Diving here is dominated by an impressive six-kilometre wall on the island's northwest side which drops vertically from waist-deep waters to depths of 100-metres or more - all just a short distance from the shore! The wall is scarred with fissures and adorned with some of the Seychelles' most colourful soft corals, creating a stunning spectacle in the crystal-clear visibility. And, of course, the deep water has the potential to lure larger pelagic species in from the open ocean.
Diving Cosmoledo Atoll
Cosmoledo Atoll offers some of the world's last true frontier diving, with just a handful of known sites, and many more yet to be mapped out. The shallow channels which separate these 19 wild islands feature less dramatic topography than elsewhere in the region but make up for it with some of the healthiest hard coral reefs found anywhere in the Seychelles. Thanks to these thriving reefs, Cosmoledo is often billed as one of the best macro diving destinations in the Outer Islands, with Seychelles anemonefish, pipefish, leaf scorpionfish, and nudibranchs galore. 
But the interesting species certainly don't stop with the small stuff. Some 15 species of morays can be found here, along with barracuda, batfish, and large schools of bluelined, humpback and bohar snapper which frequently encircle divers. Deeper sections can also draw in trevally and dogtooth tuna on the hunt, as well as passing sharks such as silvertips, grey reef sharks, nurse sharks, and even the occasional hammerheads.
All images courtesy of Blue Safari Seychelles.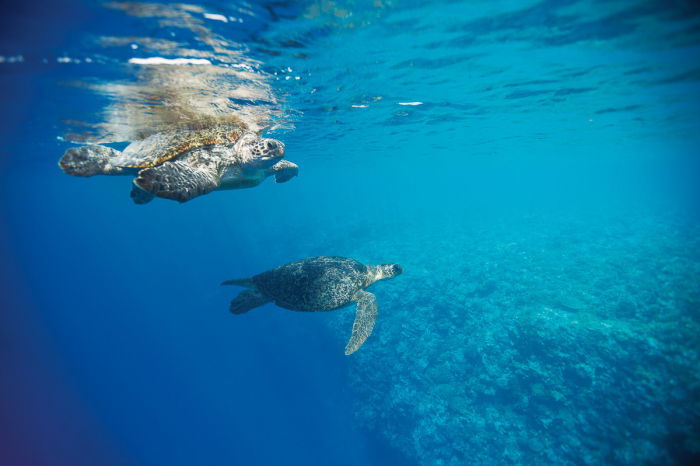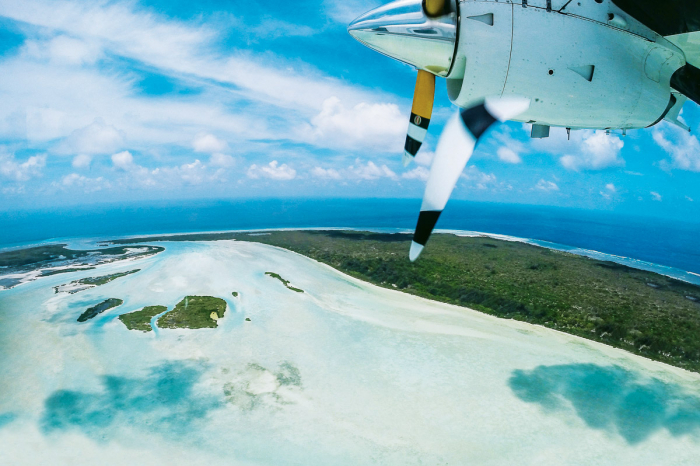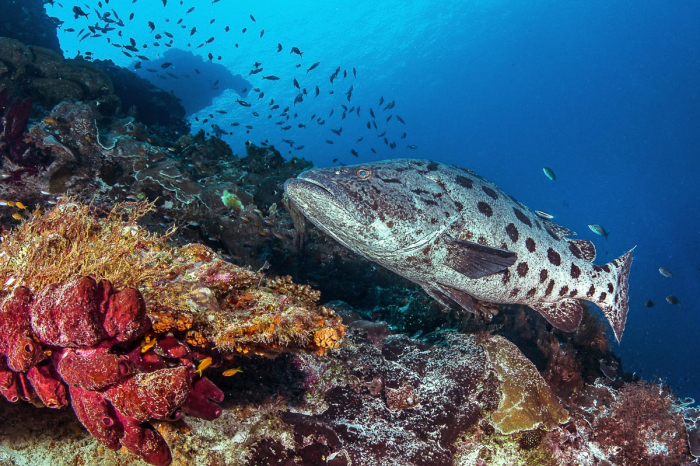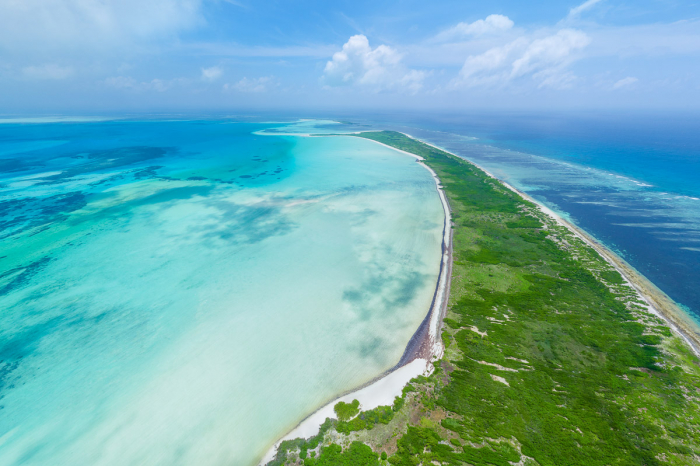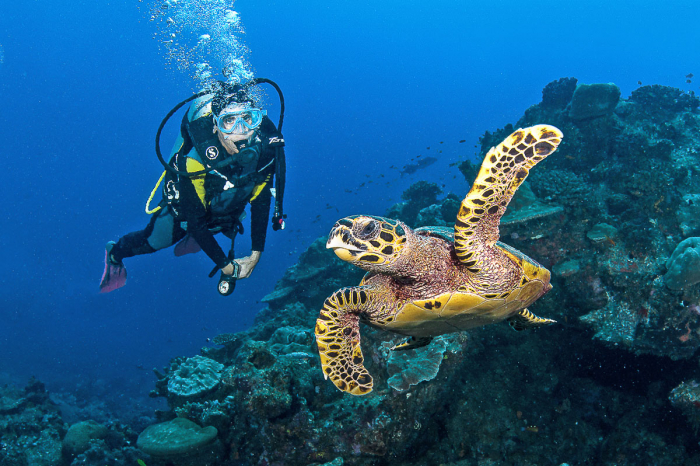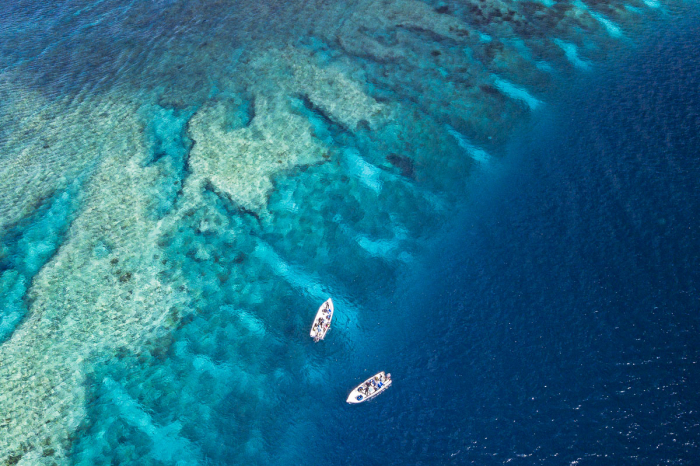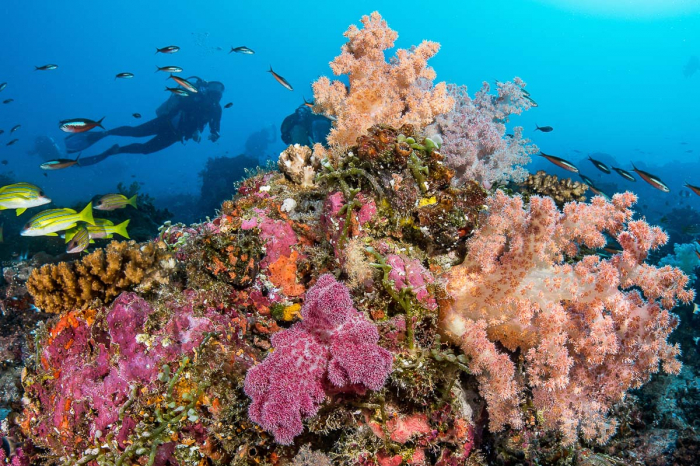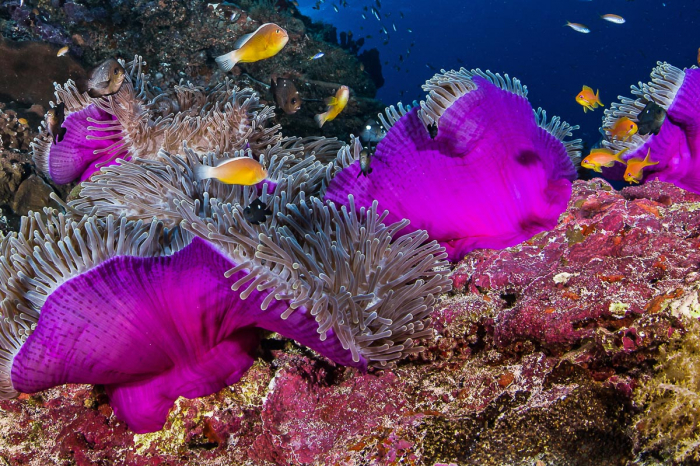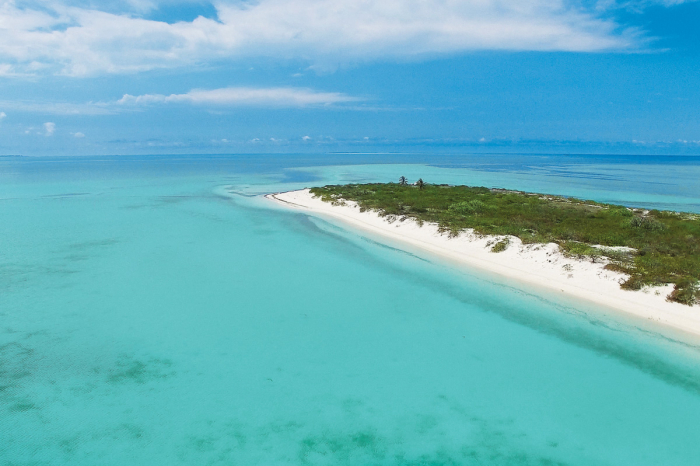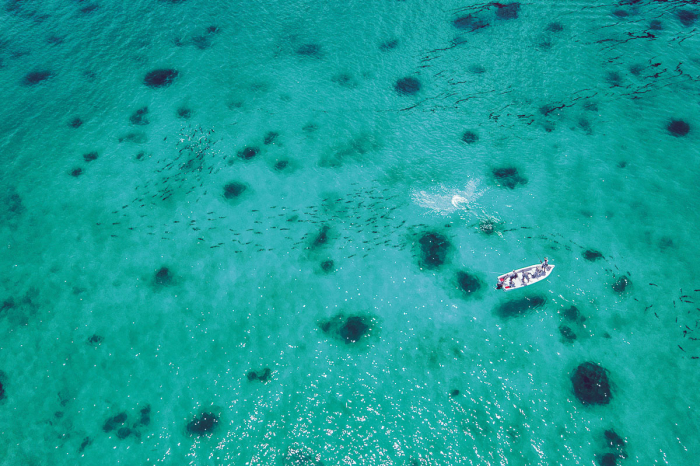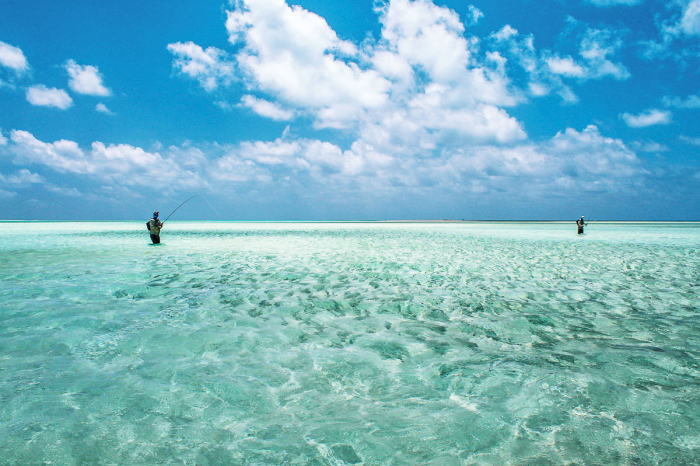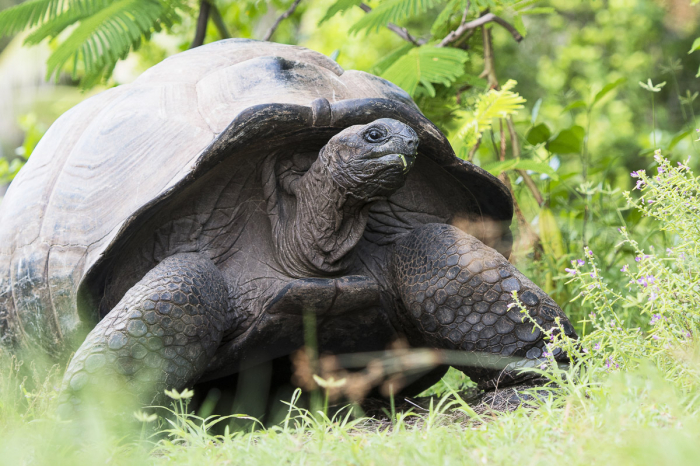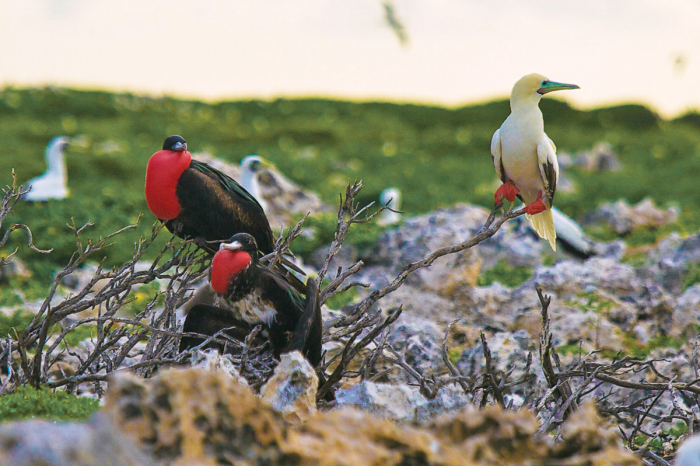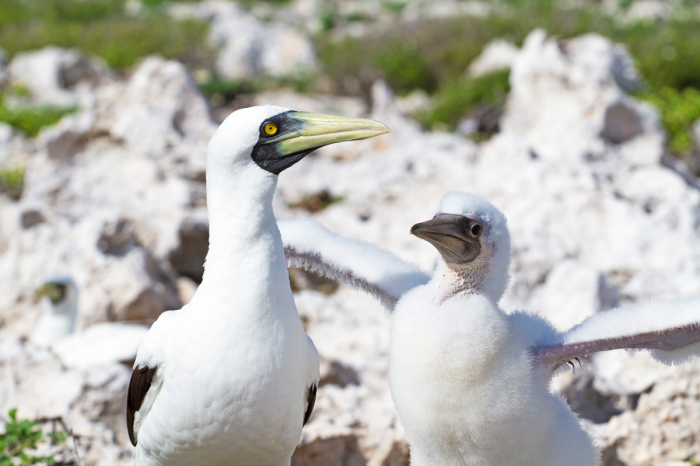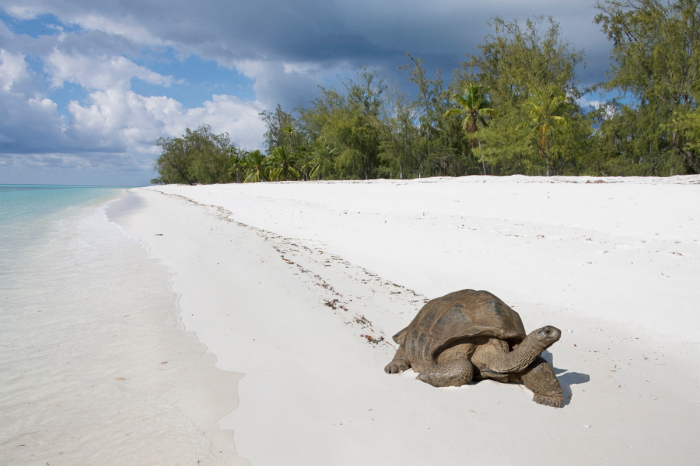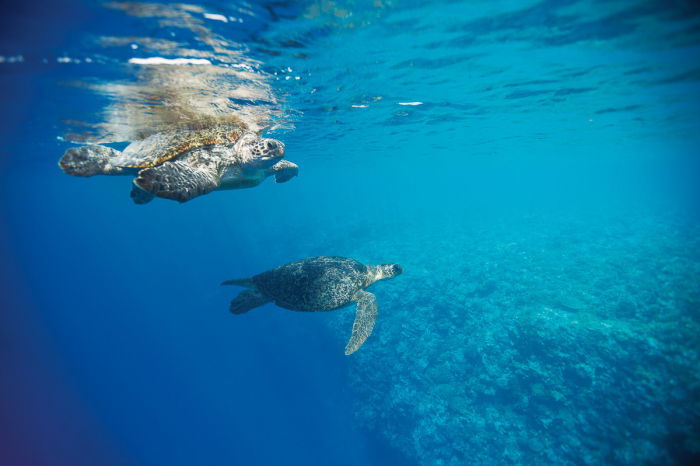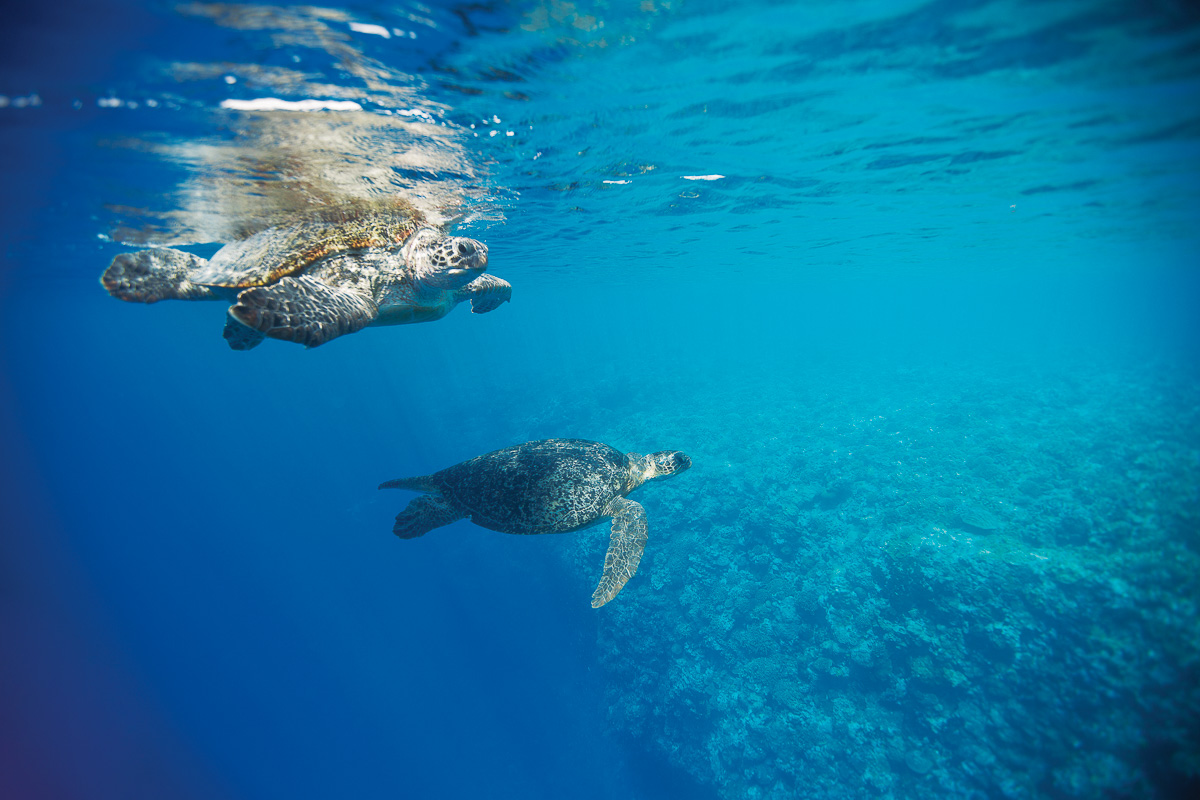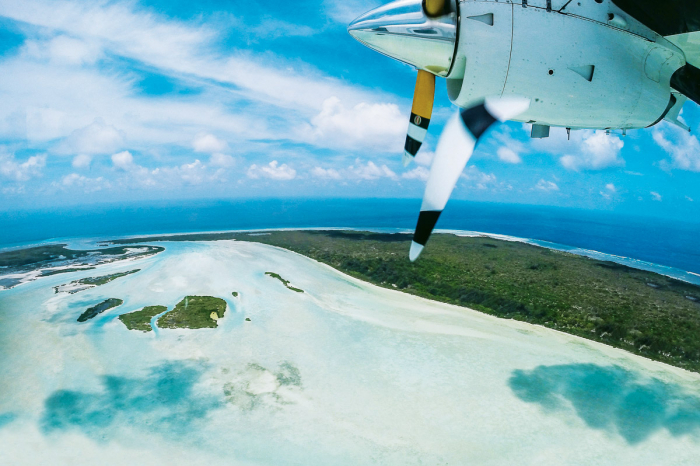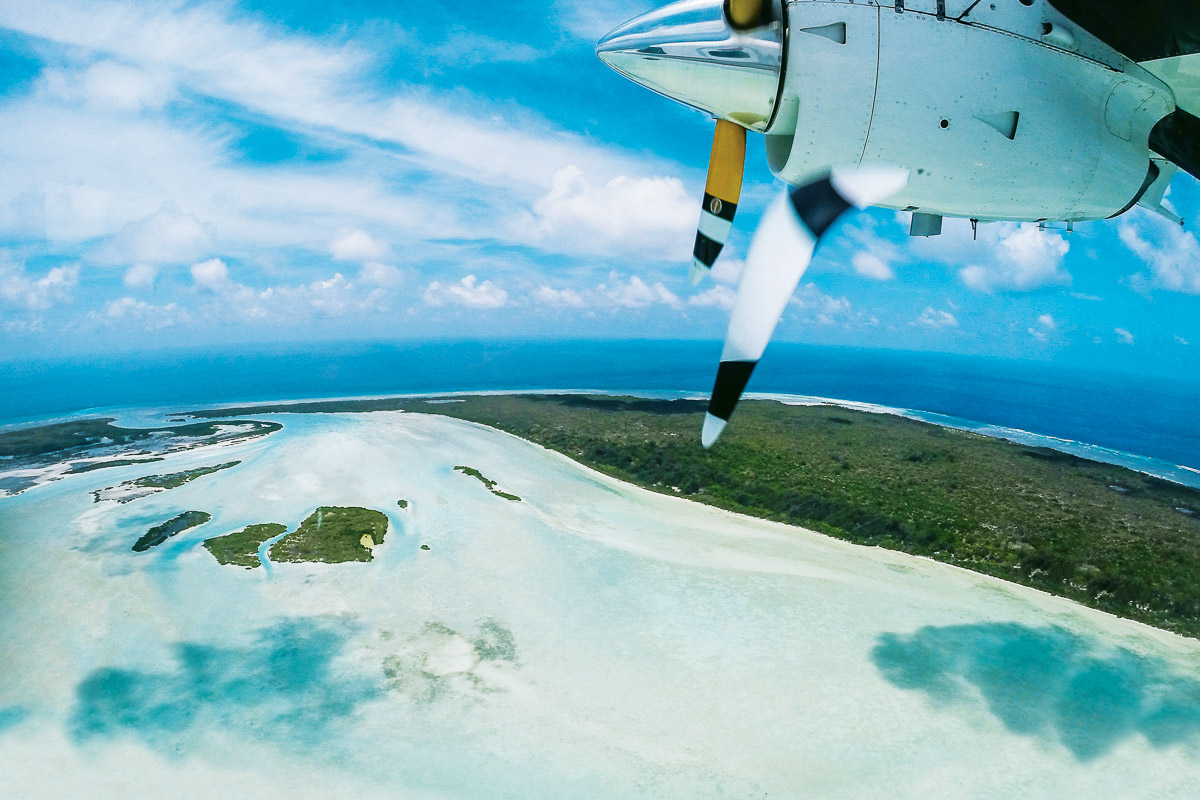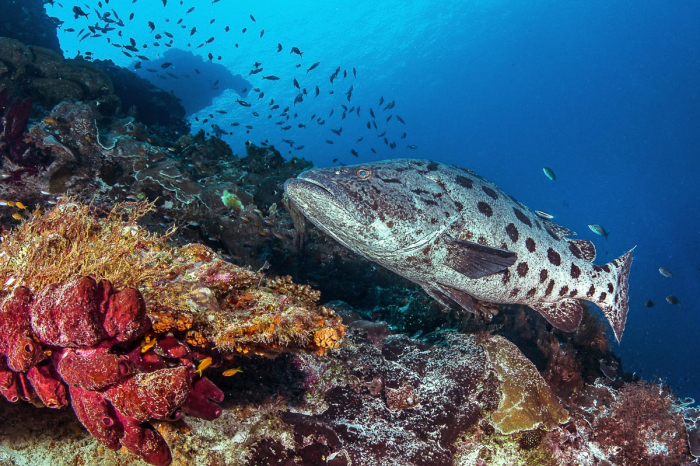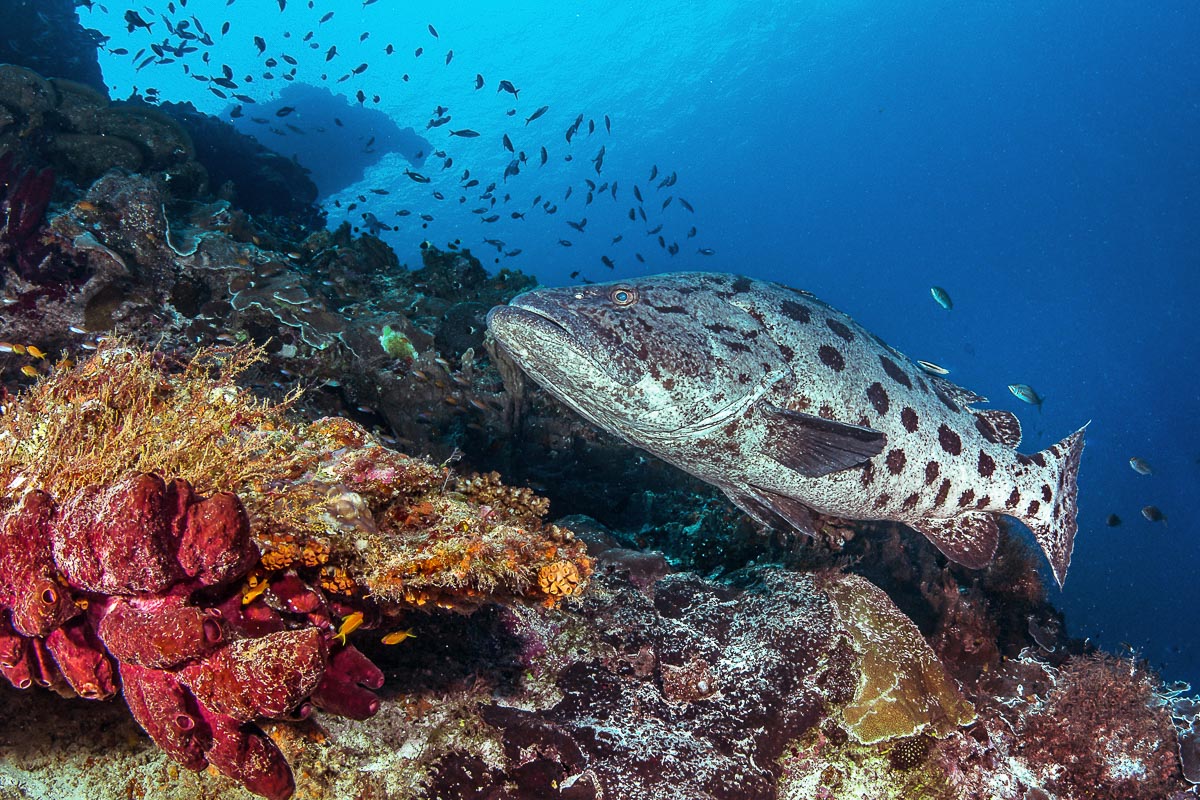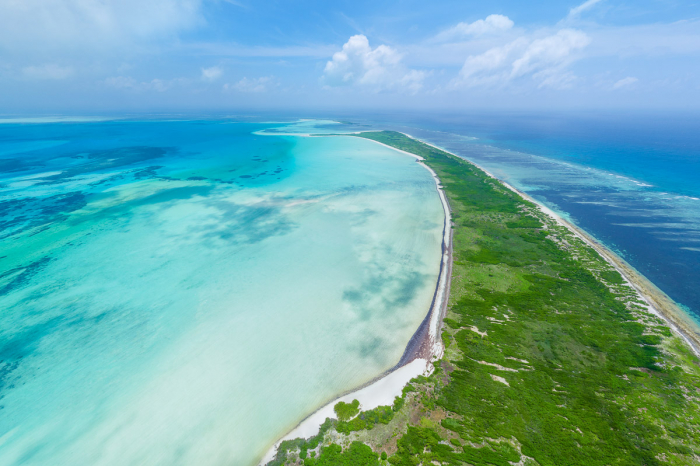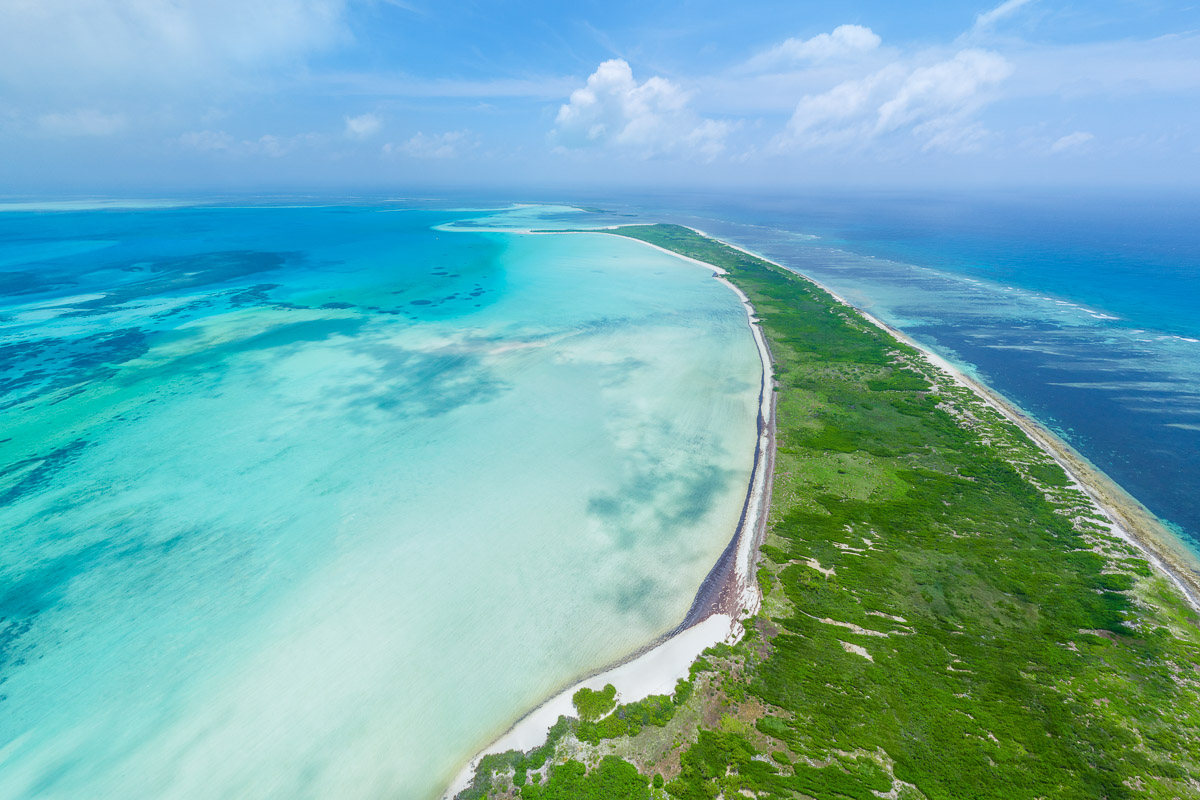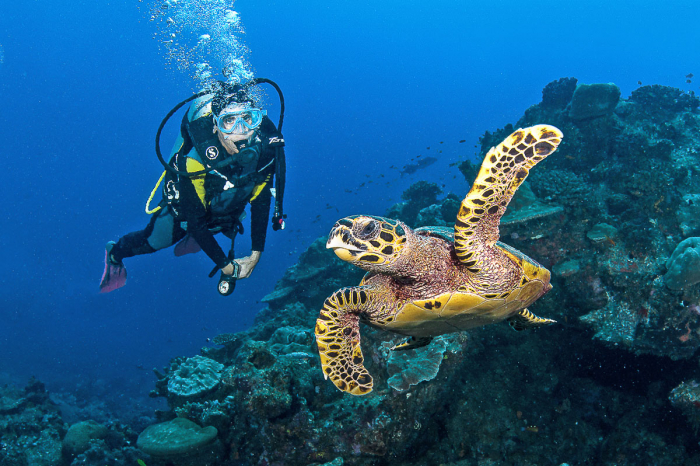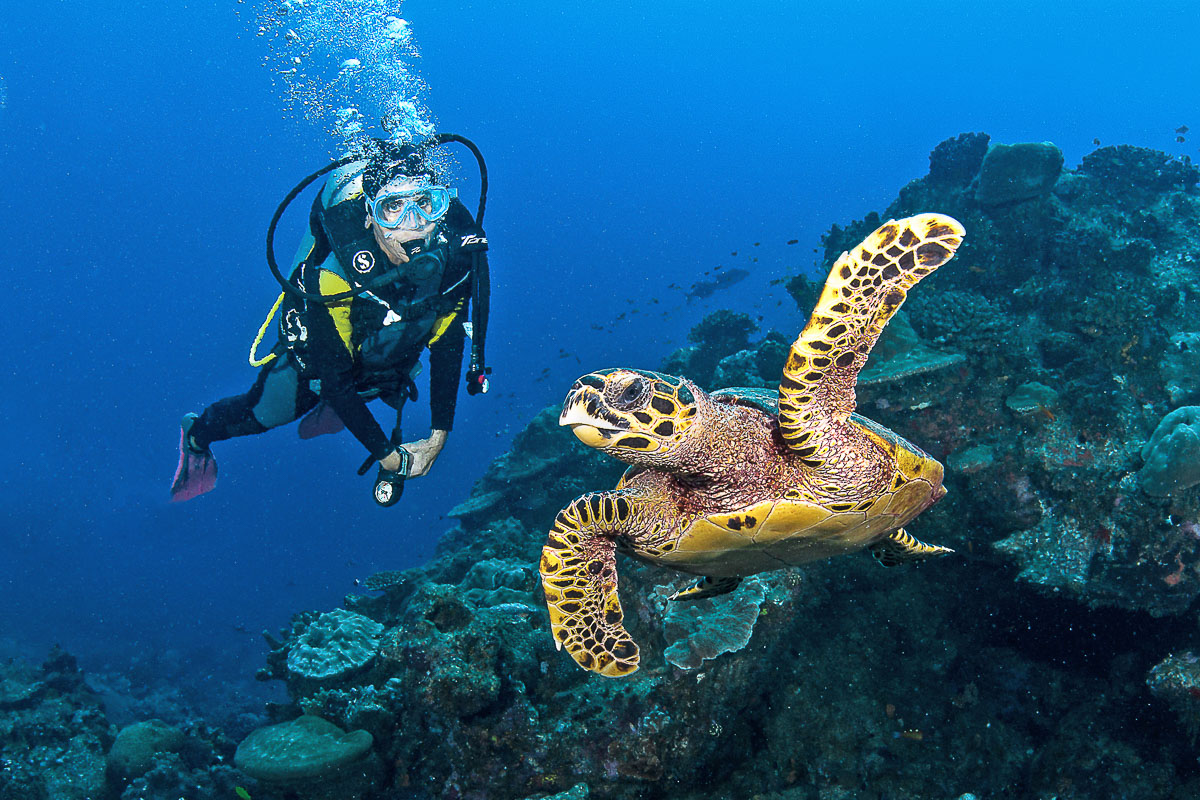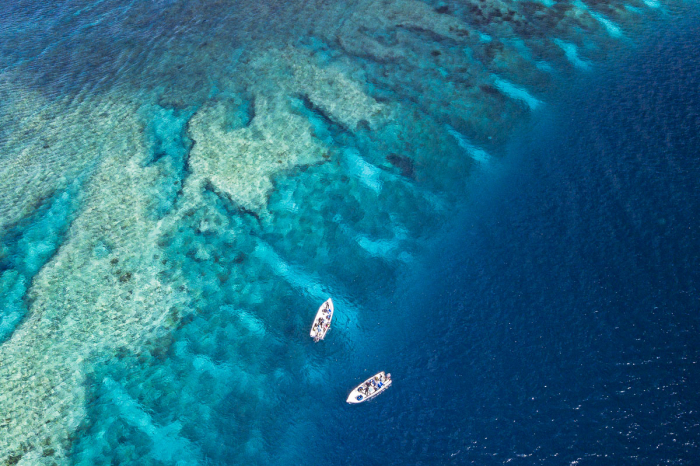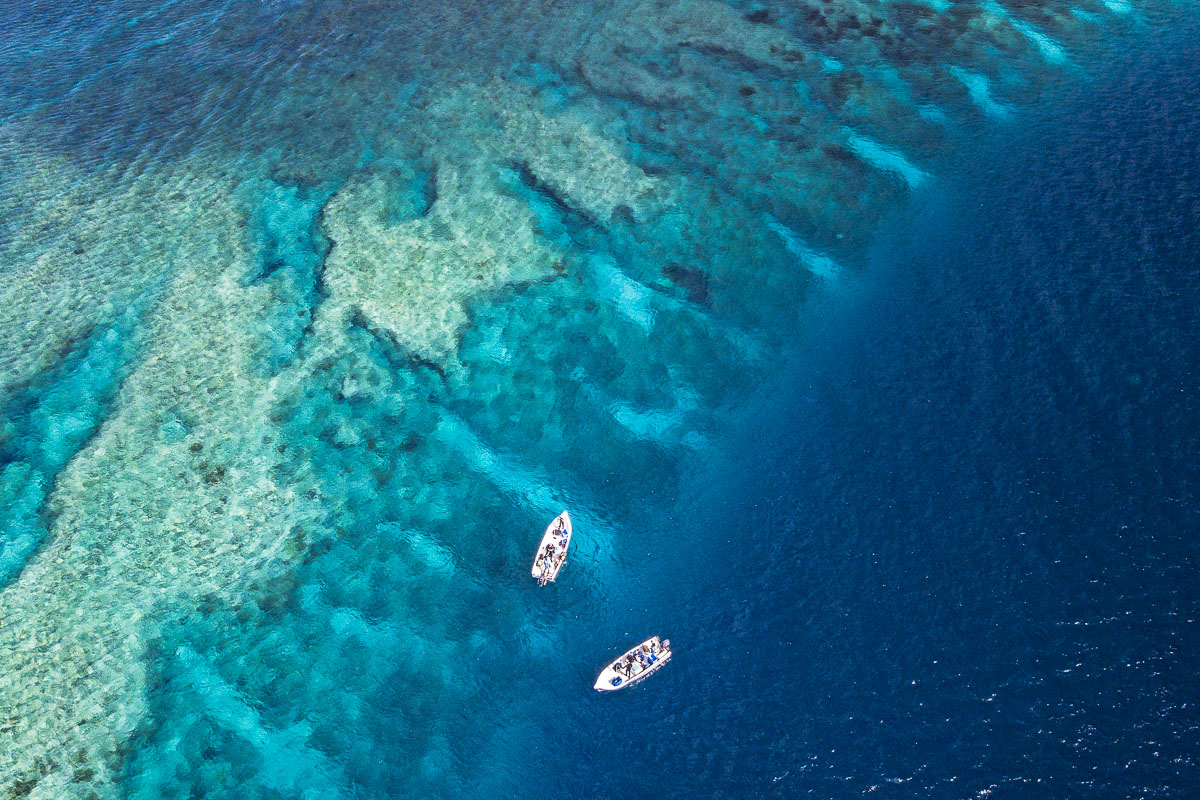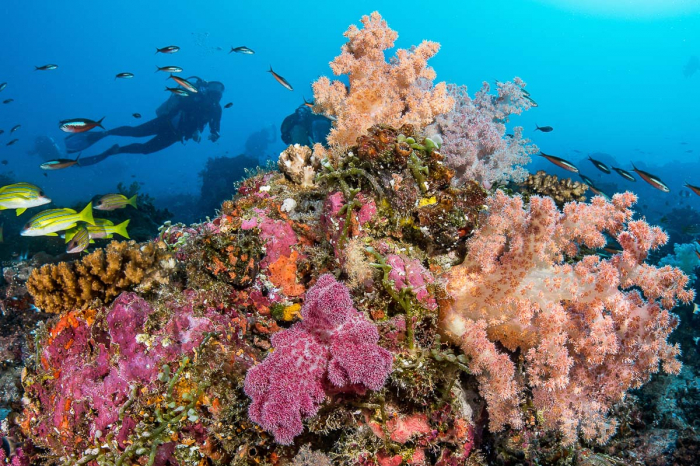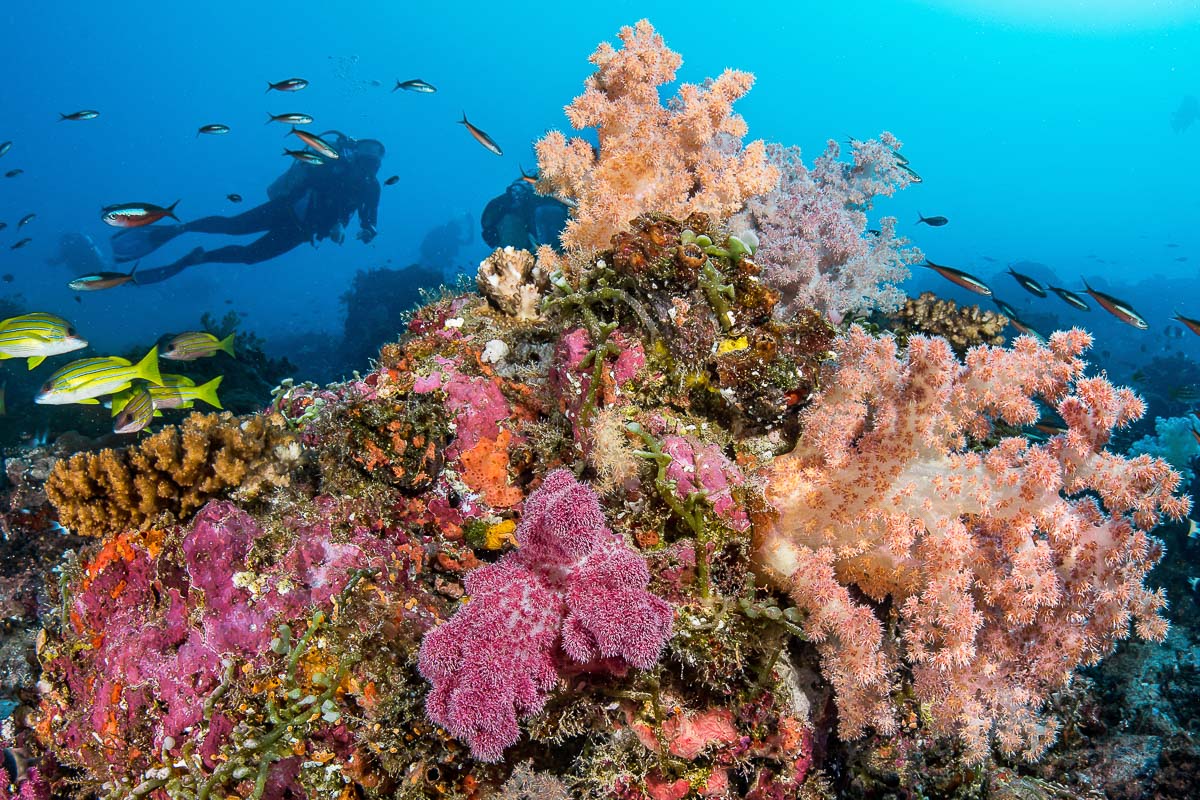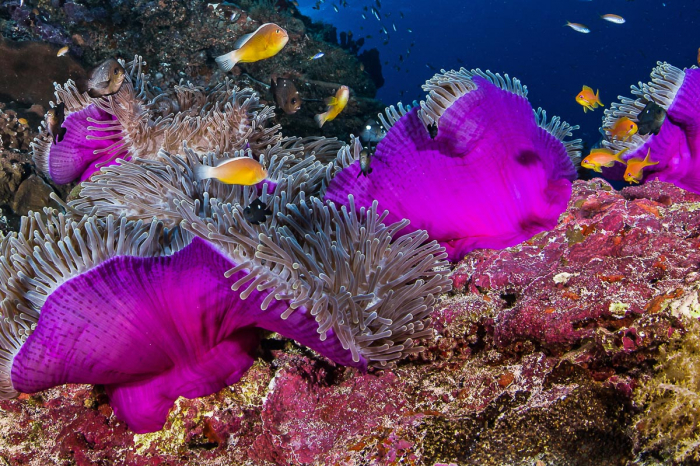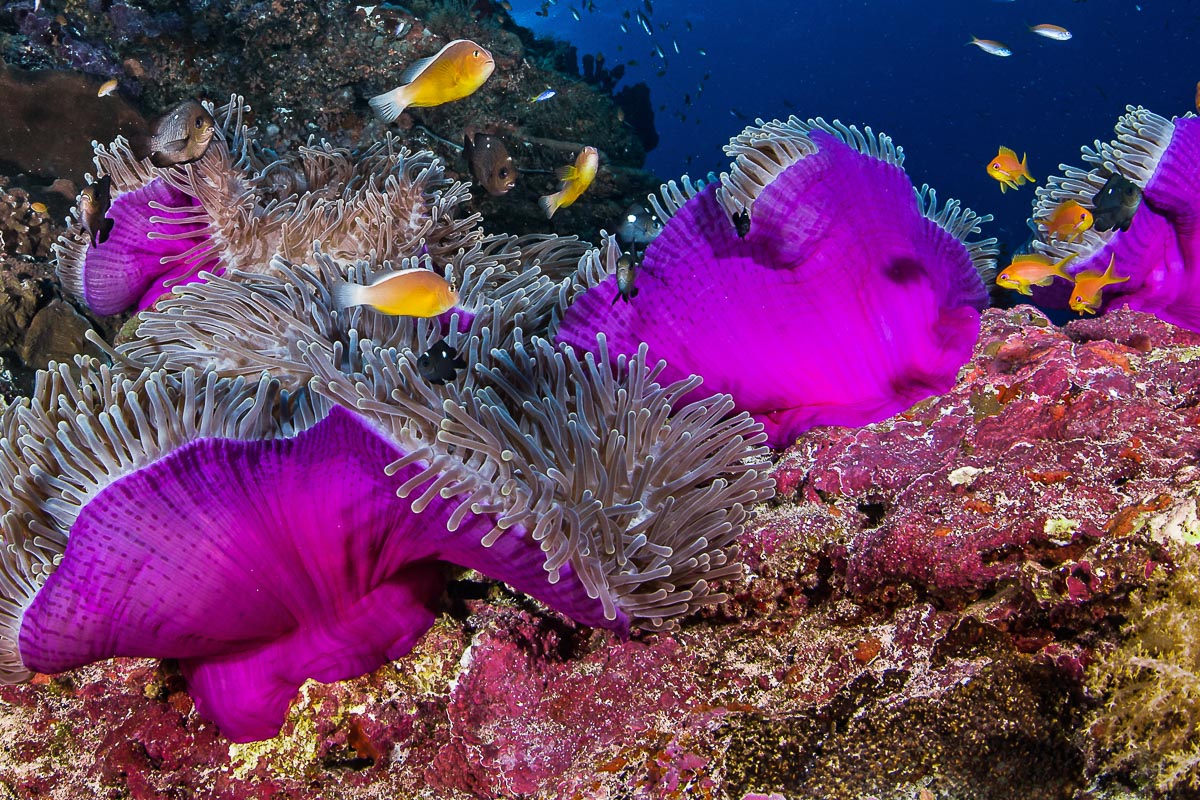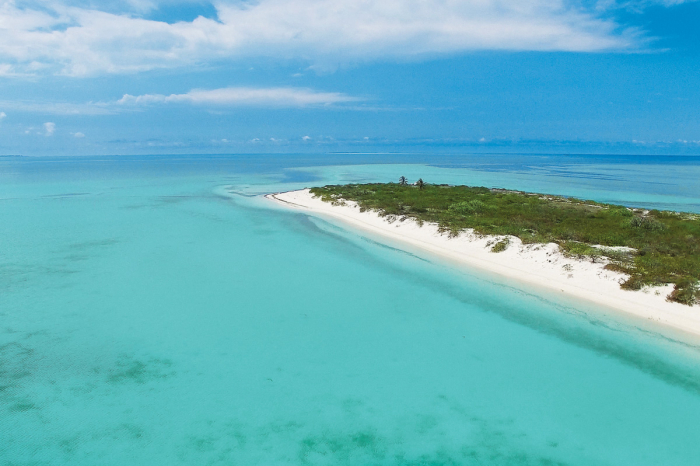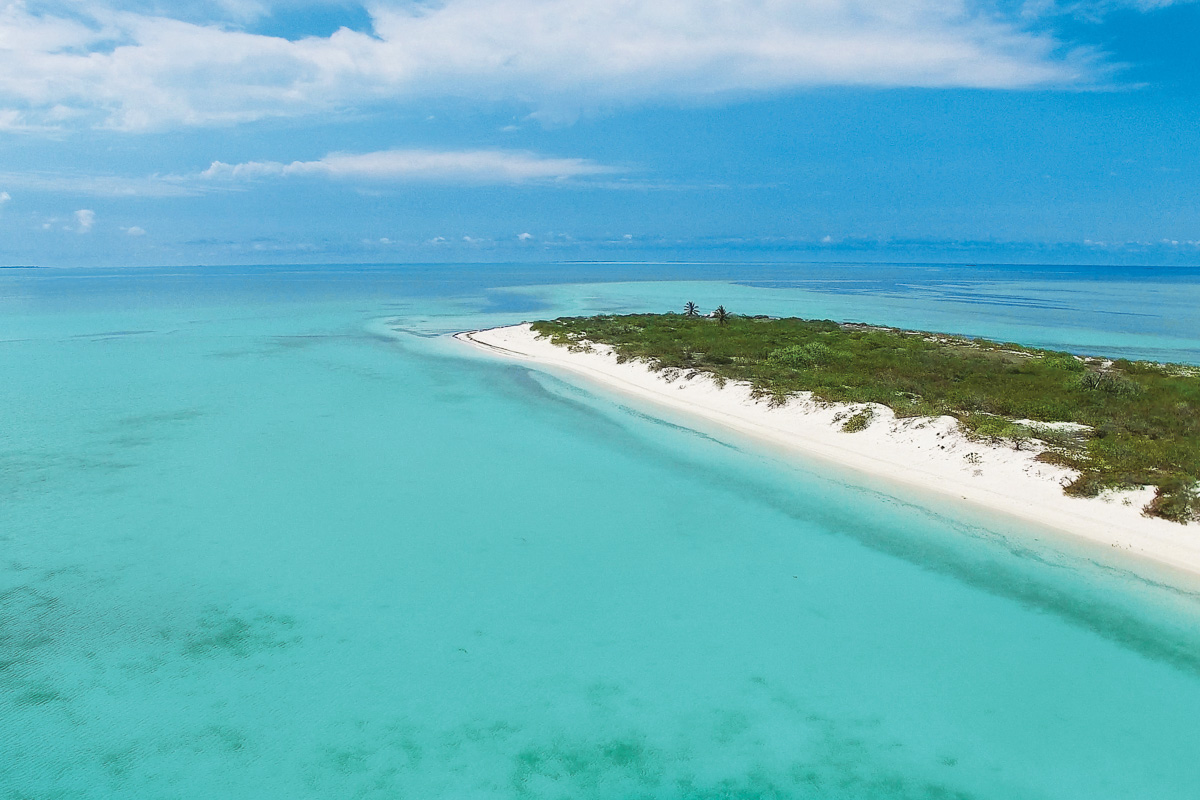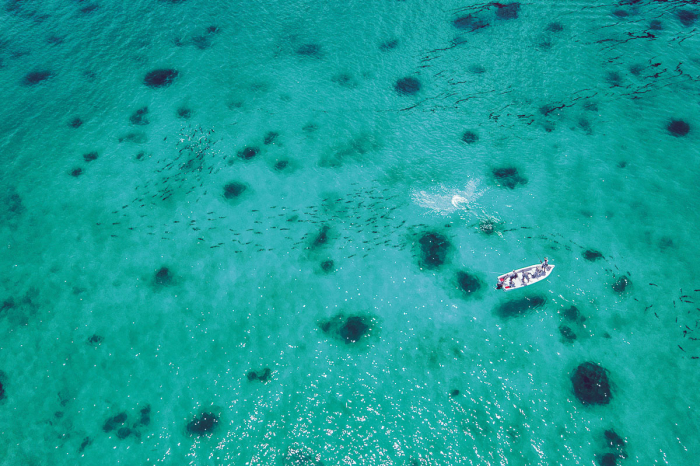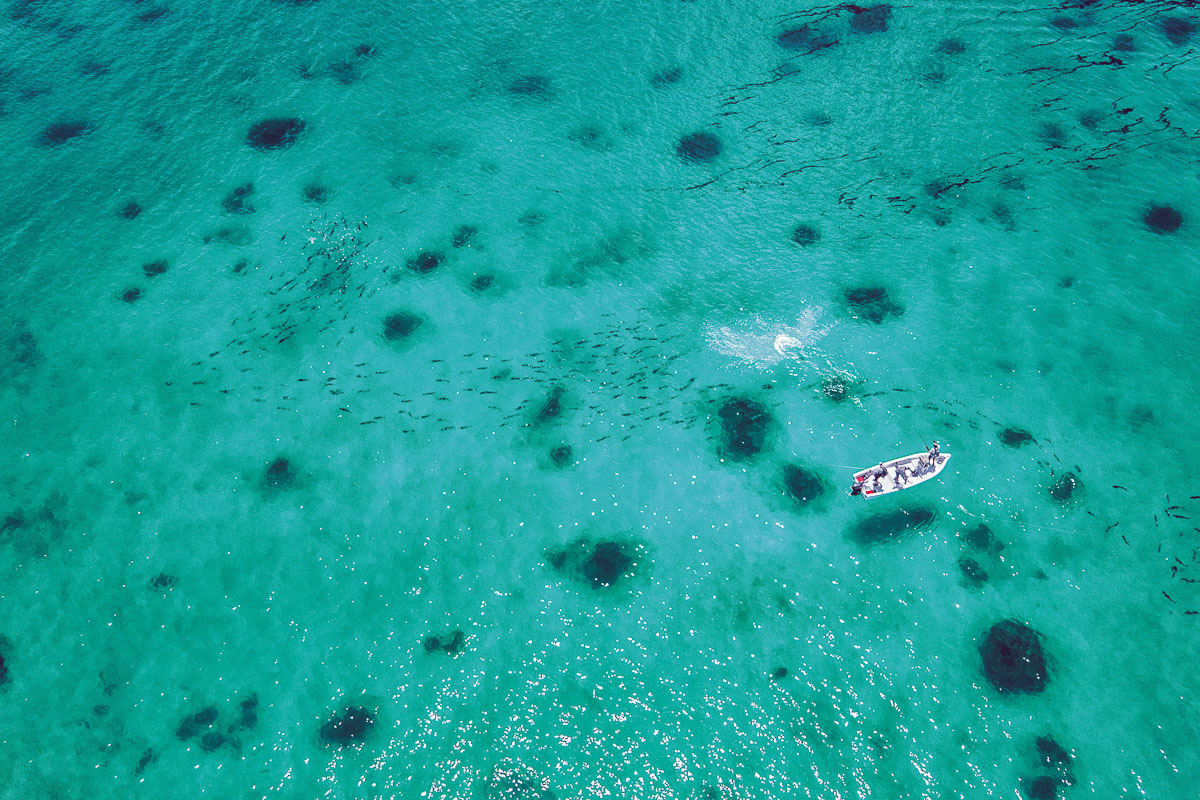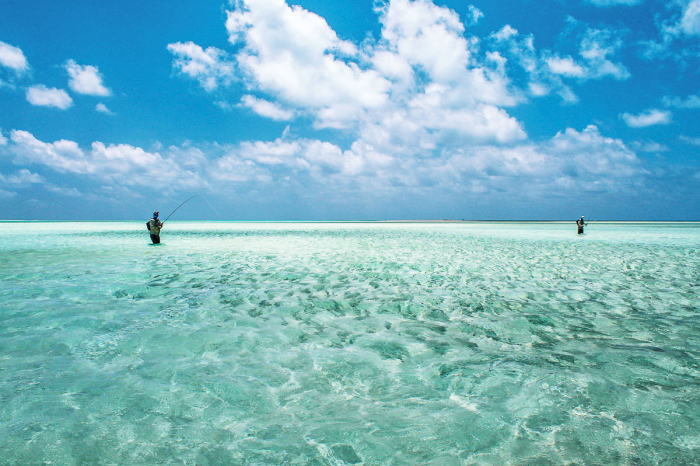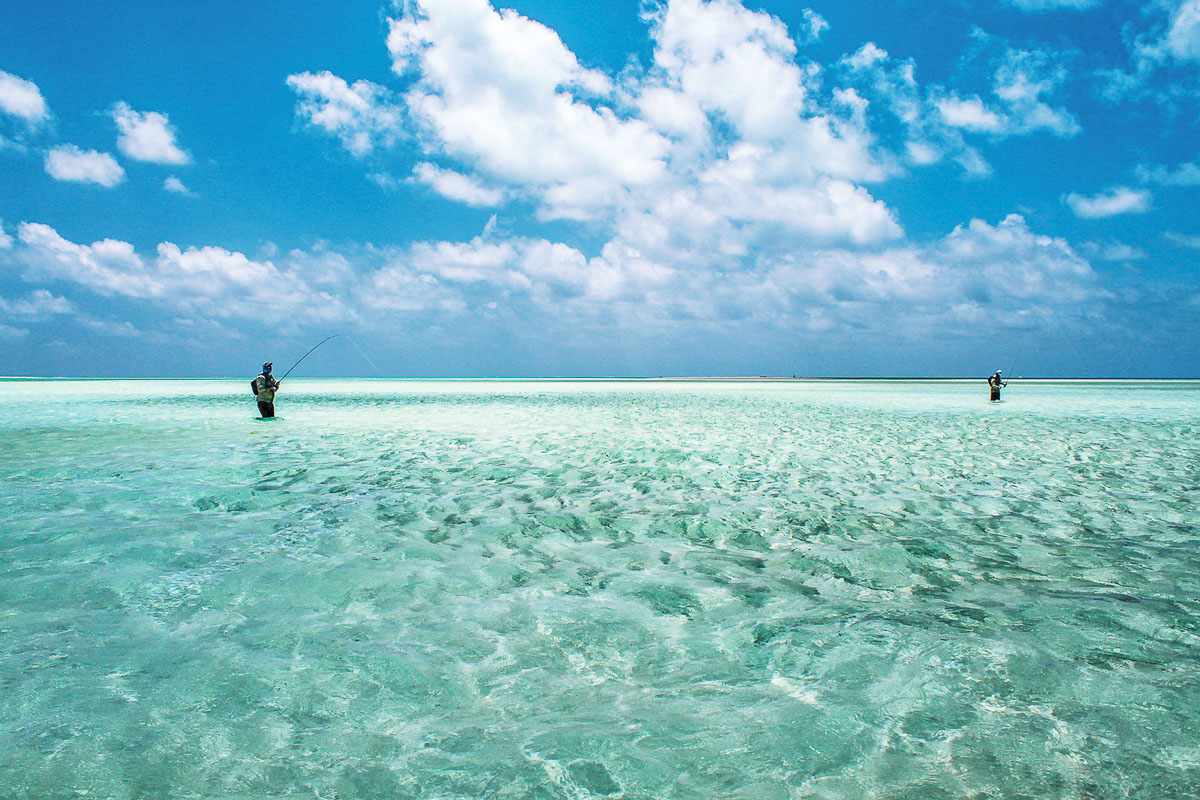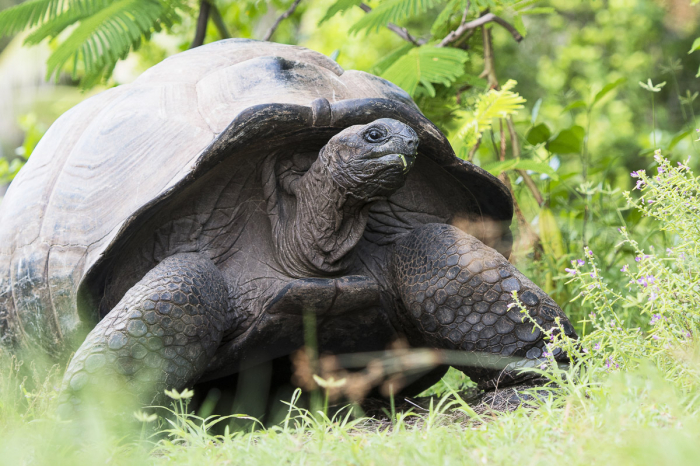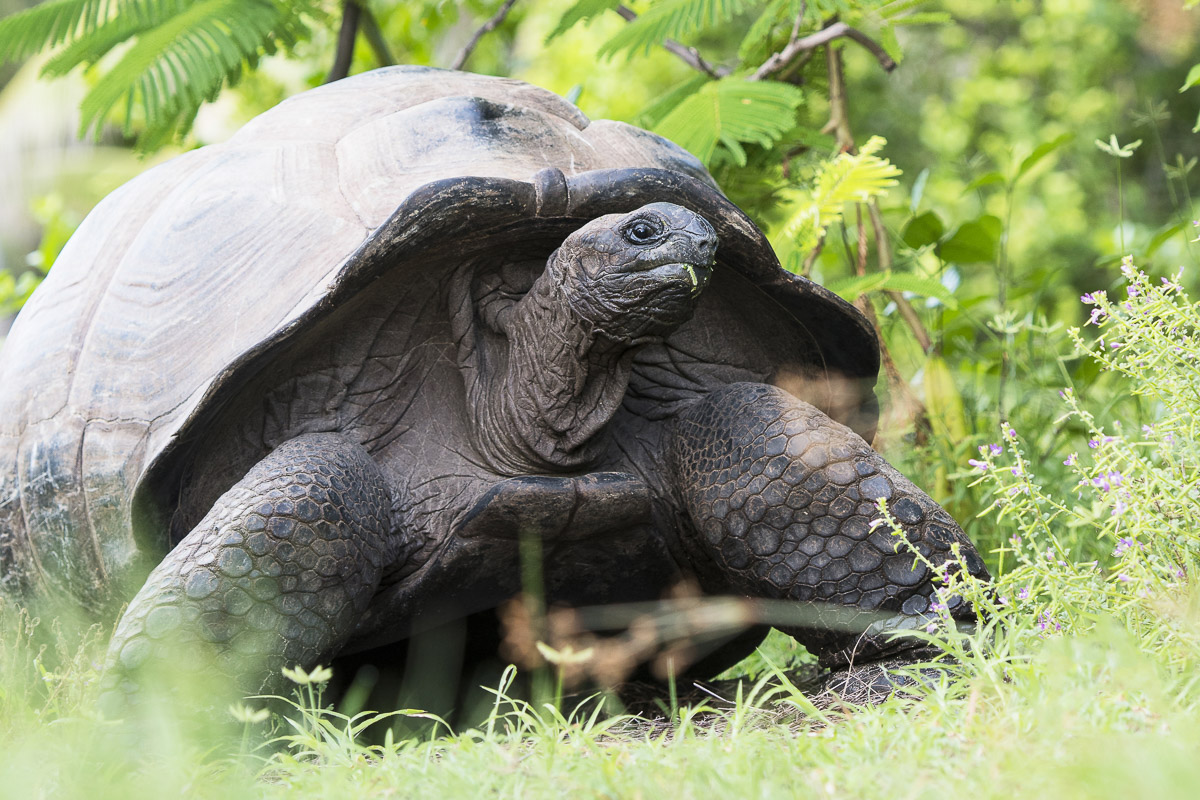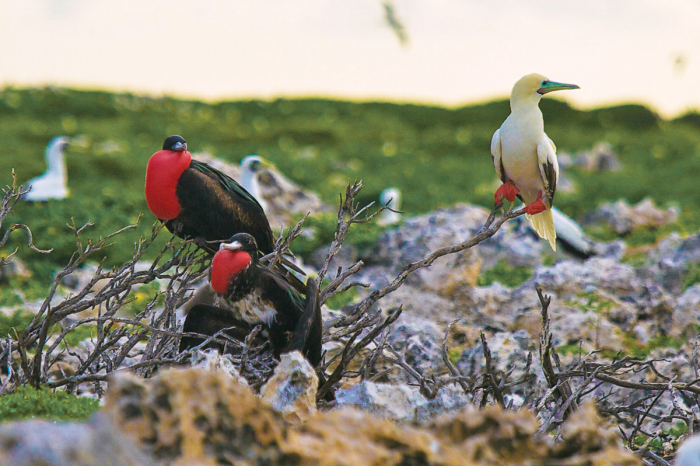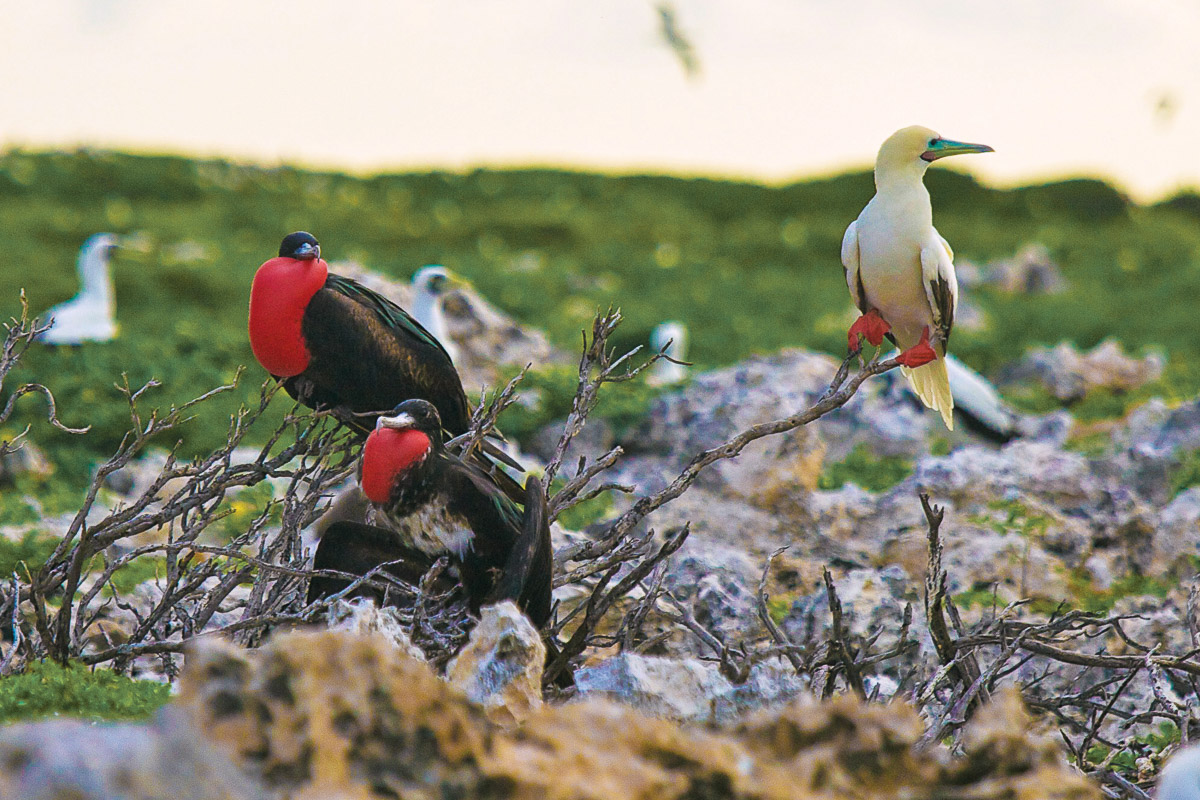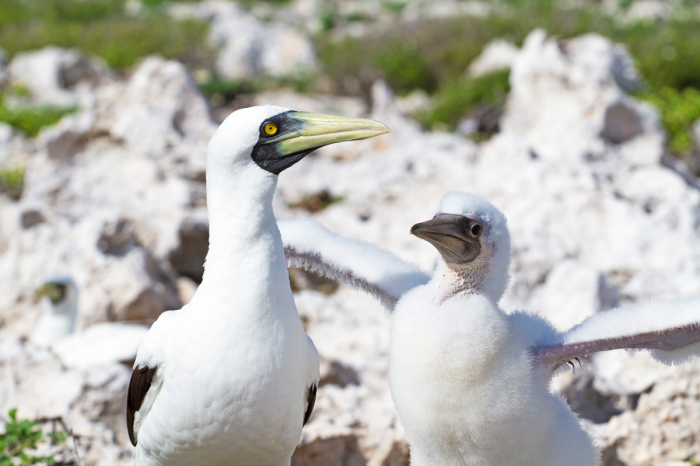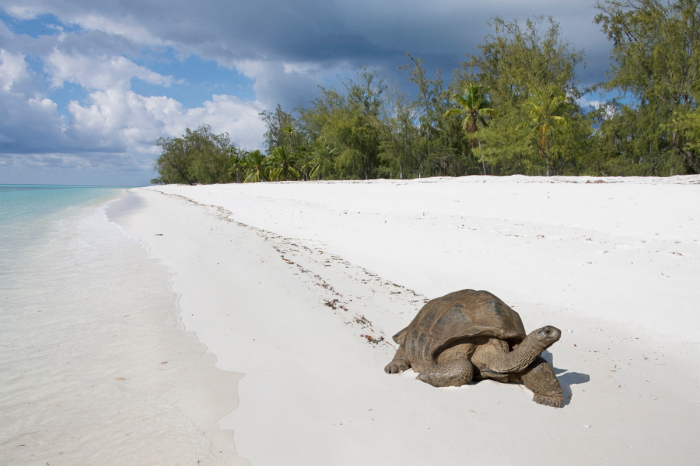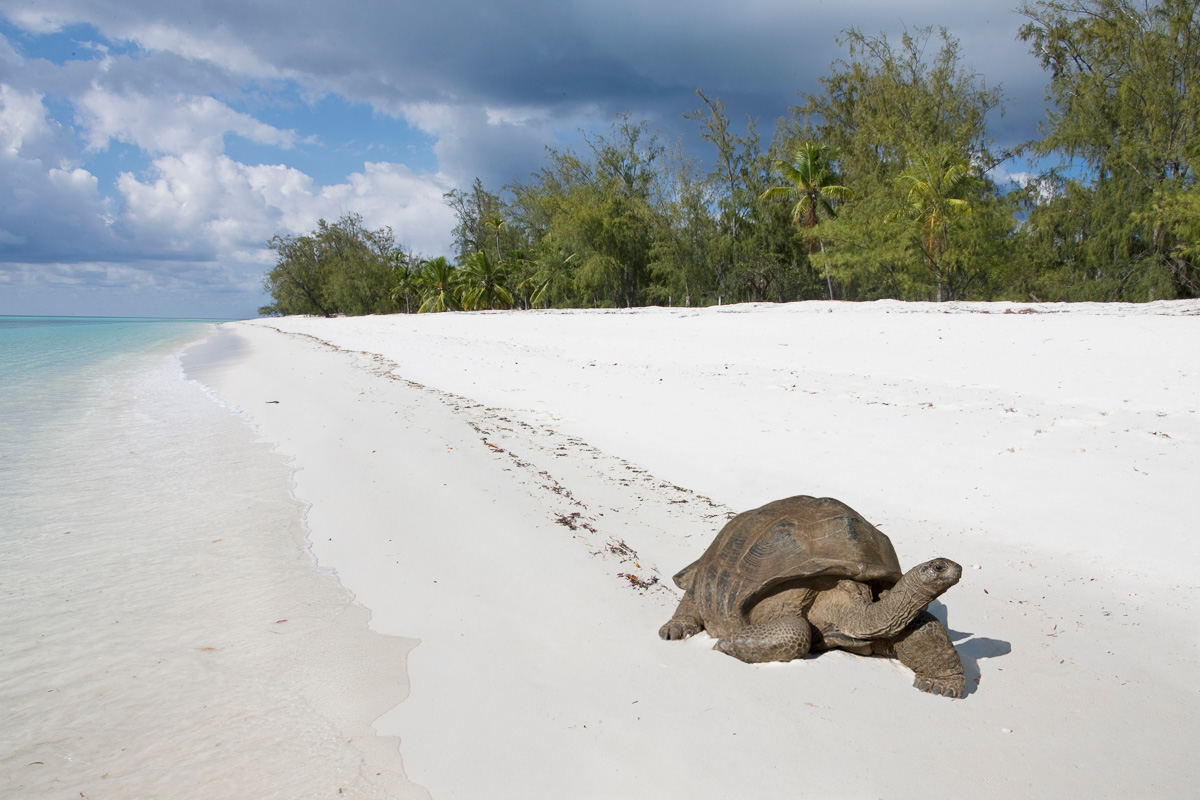 Diving Environment
Type
Wall, reef and drift
Diving Season
November to April
Top tips

If you choose to fly to these remote destinations, plan to land in Mahe at least a day ahead of your onward flight. Any delays will almost guarantee a missed trip.
Aldabra has a significant population of the world's largest terrestrial arthropod, the coconut crab, and is home to the only surviving flightless rail species in the Indian Ocean.
This region is also an exceptional catch-and-release fishing destination, with bluefin trevallies, permit, milkfish, giant trevallies, and more.
About Aldabra, Astove and Cosmoledo
Located around 1,000-kilometres from the main island of Mahe and deep in the Indian Ocean, the Aldabra Group is one of the most remote dive destinations in the world. This unique island group incorporates four separate destinations - Aldabra Atoll, Assumption Island, Cosmoledo Atoll, and Astove Island - each offering unparalleled seclusion and a peaceful coexistence with nature. Thanks to their isolation, these tiny islands and atolls are easily the least visited destinations in the Seychelles', and have remained almost totally untouched over the years, like immaculate miniature worlds frozen in time.
Despite an uncertain, and at times, exploitative past, this island group has long been lauded for its natural beauty and vital wildlife habitats. Aldabra, in particular, has been highly praised by the likes of Darwin and Attenborough, the latter describing it as "one of the world's greatest surviving natural treasures''. As a result, the entire region now boasts a network of eco-focussed initiatives, protected areas, and even a UNESCO World Heritage Site, making it a dream destination for naturalists.
Getting to the Aldabra Group
After flying into the Seychelles' international airport on Mahe, visitors can take a three-hour charter flight to Astove that departs from the IDC Hangar, Pointe Larue, Mahe. Flights are operated by the Island Development Company, a government organisation that manages the Outer Islands. From Astove, it's an hour's sailing to reach Cosmoledo. A small airstrip on Assumption Island also operates on a charter basis, mainly catering to scientists visiting Aldabra.
For those with more time and resources, liveaboards are an excellent way to visit these isolated Outer Island diving destinations, cutting out the complicated travel logistics and allowing more exploration of this incredible region.
Where to stay
Accommodation is few and far between in these seldom visited destinations, with just a handful of small lodges and resorts, all with focusing on offering guests a more sustainable travel experience. Astove is home to a large coral house that once served as the base for a copra and tobacco plantation. Today, the house caters to just a handful guests at a time, providing a unique and charming experience. Cosmoledo also offers a single lodging option, in the form of a small eco-camp on Wizard Island. There is minimal activity on Assumption Island, and due to its protected status, tourists are not permitted to stay overnight on Aldabra. Visitors will find little else to do here aside from diving and fishing - but what else could you want?
Diving seasons and weather
Despite the distance between them, the seasons here are similar to the Seychelles' main islands. These islands offer a warm and largely arid climate throughout the year. Rain and heat tend to increase between December and March, during the northwest monsoon. Water temperatures also rise during these months, hitting highs of 30°C in April.
The southeast monsoon, from May to October, is considered the dry season with a little less precipitation. During this season, temperatures average around 27°C, with July and August often welcoming the coolest weather and water temperatures down to 25°C. The winds can also bring rough seas, making access and crossings challenging. The few resorts here generally close down between mid-April and mid-November, to avoid these difficult conditions.
While you can dive at any time during the season between mid-November to mid-April, the best all-round conditions can be found during the shoulder months of March to April and November to December. Surface conditions are generally mild during these months and visibility can exceed 50-metres.
Conservation
Aldabra Atoll was designated a special reserve in 1981, and named a UNESCO World Heritage Site in 1982, thanks to its unique geological structure and impressive biodiversity. In 2018, the reserve was expanded from 439 km² to 2599 km², protecting many different habitats including coral reefs, mangroves, seagrass beds, rocky shorelines, and sand bars. The entire Aldabra Group is also protected within a 74,400 km² no-take marine reserve and has featured in productions such as Blue Planet II.
Additionally, Aldabra was also declared an Important Endemic Bird Area in 2001 on account of its large seabird colonies, as well as a Ramsar Wetland Site of International Importance in 2010, and designated as a site under the Indian Ocean South East Asia turtle network in 2014.
Assumption is one of the most devastated islands of the Seychelles due to past guano mining, but the dazzling coral reef provided much of the material for Jacques Cousteau's film The Silent World. The coral reefs are some of the most spectacular in the Seychelles, and renowned underwater photographer Stan Waterman pronounced it to be the most spectacular coral reef he had ever seen. Cosmoledo remains the finest unprotected site in the Seychelles, and green sea turtles can be seen nesting here in reasonably large numbers.
---
Aldabra, Astove and Cosmoledo dive resorts