Scuba diving in
Praslin and La Digue
Accessible, slow-paced, and astoundingly beautiful, the islands of Praslin and La Digue are among the most popular in the Seychelles, and offer an intriguing mix of endemic wildlife and tempting diving.
Highlights
Easily accessible, yet with modest development and a low-key island vibe
National parks, protected areas and nature reserves to explore
Choose between laid-back local dive sites or more remote adventures
Home to beaches that lay claim to the title of 'best in the world'
Combining old-world charm with stunning scenery and unique flora and fauna, Praslin and La Digue offer an enchanting escape from all things ordinary. These islands are some of the most popular and accessible in the Seychelles, yet their sleepy atmosphere and sublime natural surroundings still take centre stage. Expect primeval palm forests home to endemic wildlife, bewitching white sand bays without another soul in sight, and clear waters begging to be explored. And, with an abundance of dive sites scattered across marine protected areas and isolated islets, Praslin and La Digue's breathtaking beauty above the surface is only the beginning.
Scuba diving in Praslin and La Digue
Schooling reef fish

Year round
The diving around Praslin and La Digue is characterised by beautiful granite slopes, sun-lit reefs, and striking underwater boulder formations. Colourful fish cloud the reefs, octopuses, eels, and lobsters can be found amongst the crevices, and turtles, eagle rays, and reef sharks can make appearances at any moment. Visitors will find more than 30 dive sites scattered around the islands, with stronger currents and bigger fish the further out you explore. Many of the closer sites can be reached with a five or ten minute boat ride, while longer day trips are often required to explore the more remote locations.

Local dive sites
Curieuse sits just north of Praslin, and the island is a breeding ground for hawksbill turtles and a nursery for sicklefin lemon sharks. The Curieuse Marine National Park encompases the entire island of Curieuse and most of Praslin's northern coast. St Pierre is located in the heart of the park, offering sheltered sites with shallow depths, making it perfect for beginners. In the channel between Praslin and La Digue, Ave Maria features more advanced depths of up to 25-metres and a variety of interesting reef life including turtles, stingrays, and bumphead parrotfish. White Bank and Channel Rock are two more classic sites found within the channel.
Long-range diving
Named after its resident seabirds, Booby Island lies a few kilometres north of Praslin and delivers some great diving. A large crevice in the island's southern rockface continues below the waves, waiting to be explored, while groups of up to a dozen grey reef sharks can sometimes be seen patrolling the reef's edge. Located further north - more than ten-kilometres from Praslin - Aride Island boasts some of the more rewarding long-range dives in the area, with excellent visibility and large fish including whitetips and grey reef sharks. East of these two islands is the isolated Amoujie Maman - one of the most demanding sites in the region. This drift dive reaches depths of 30-metres and features stunning rock formations interspersed with areas of open blue sea.
The Ile Cocos Marine Park lies some seven-kilometres northeast of La Digue, just off Felicite's northern tip, and is home to several small reefs and an abundance of colourful reef fish. Even further north, the two Sister Islands offer the chance to encounter some slightly larger pelagic species such as tuna and occasionally reef sharks. South Marianne Island, due east of La Digue, is home to some of the best diving in the Seychelles' Inner Islands. The interesting rock formations here reach depths of 25-metres and are swept by strong currents, attracting pelagic species such as jackfish, tuna, eagle rays, and grey reef sharks.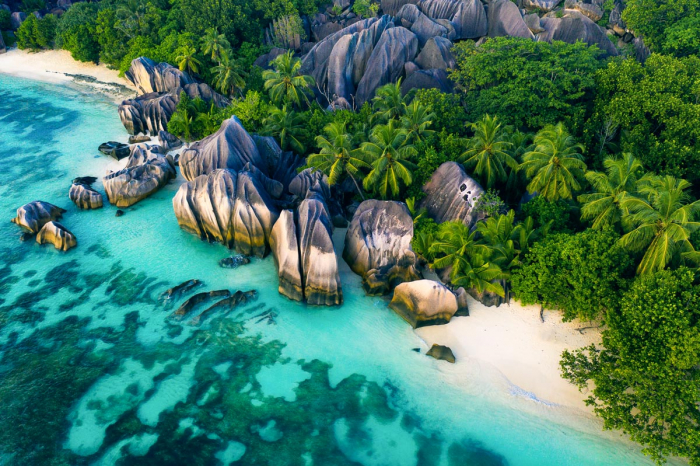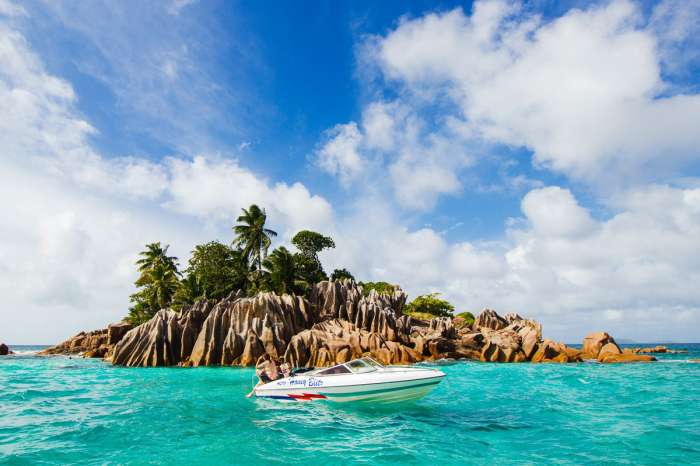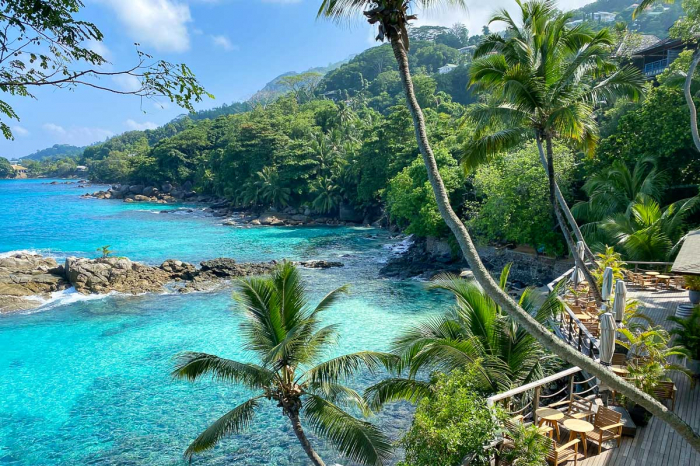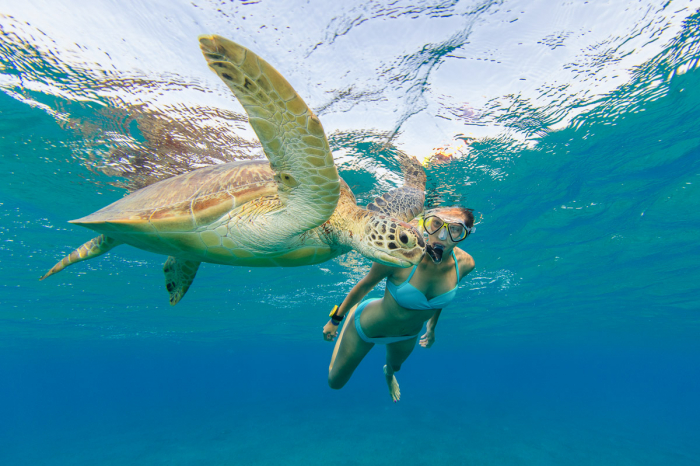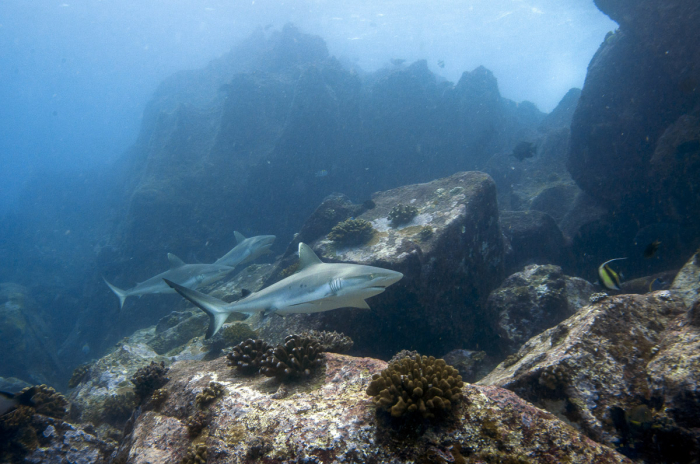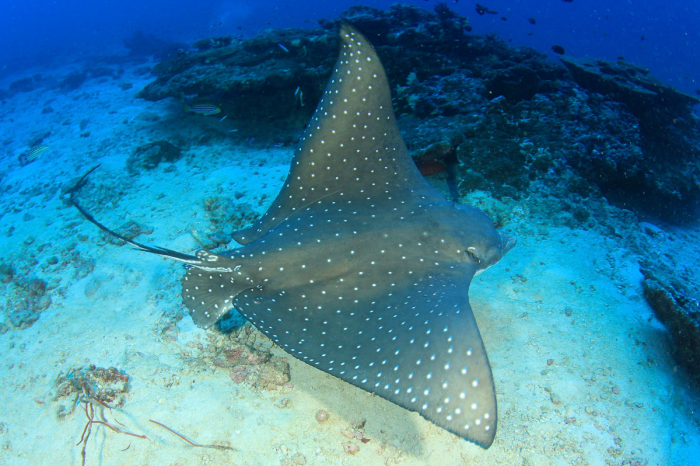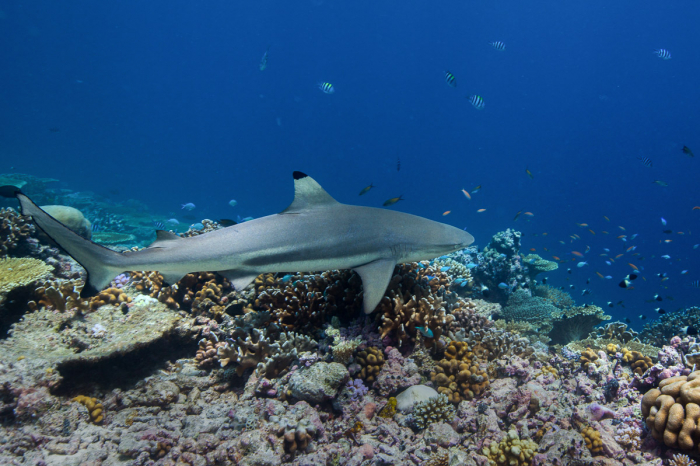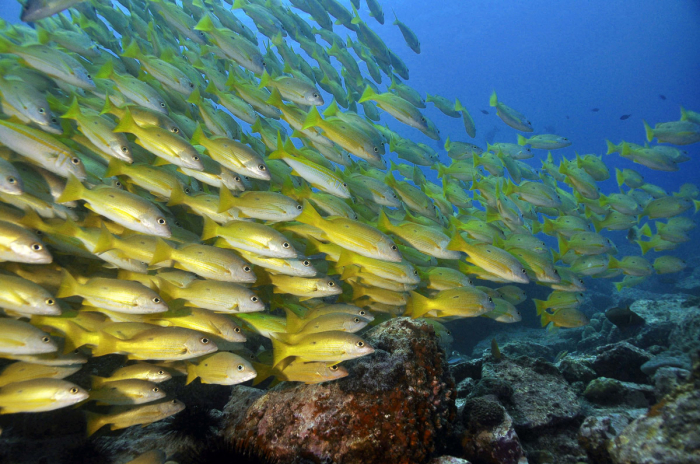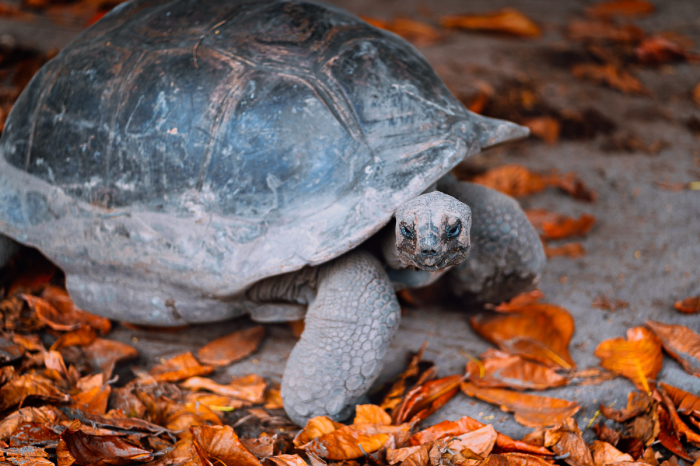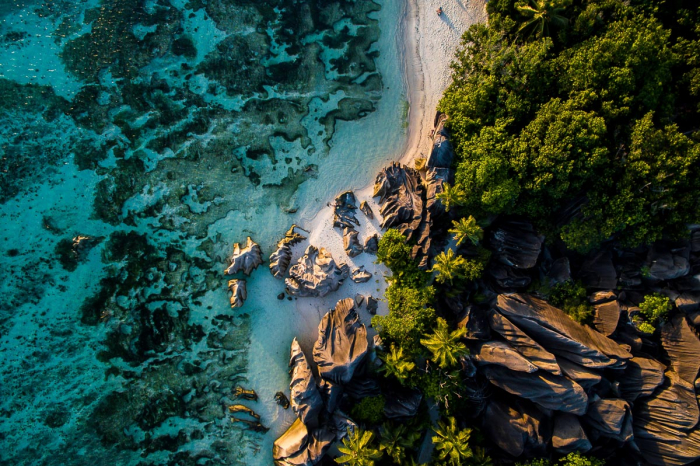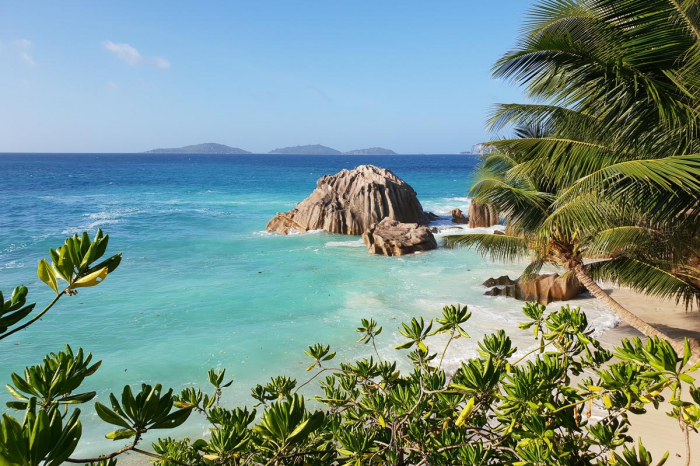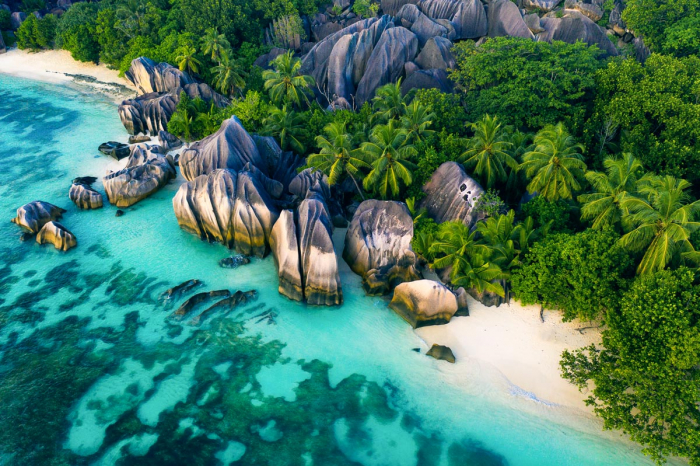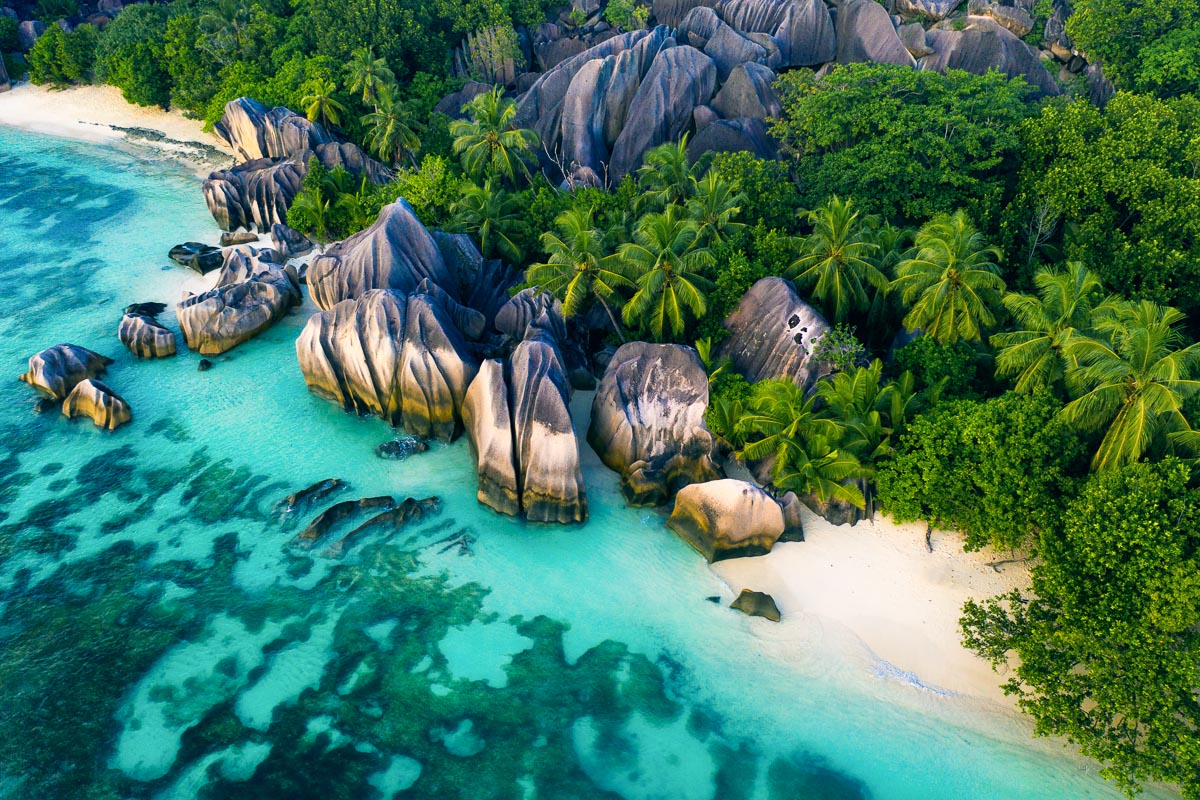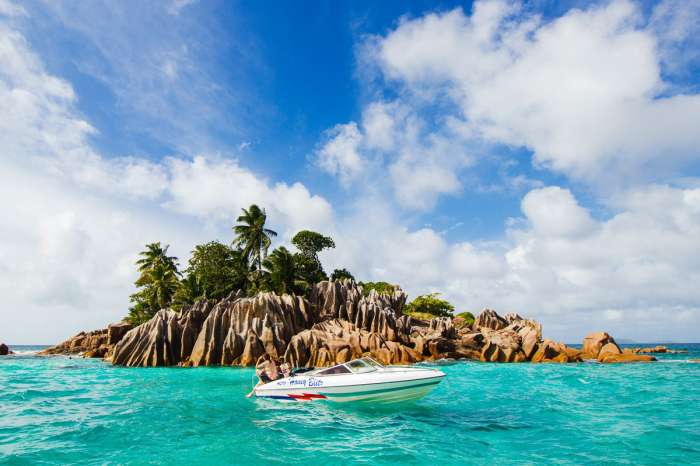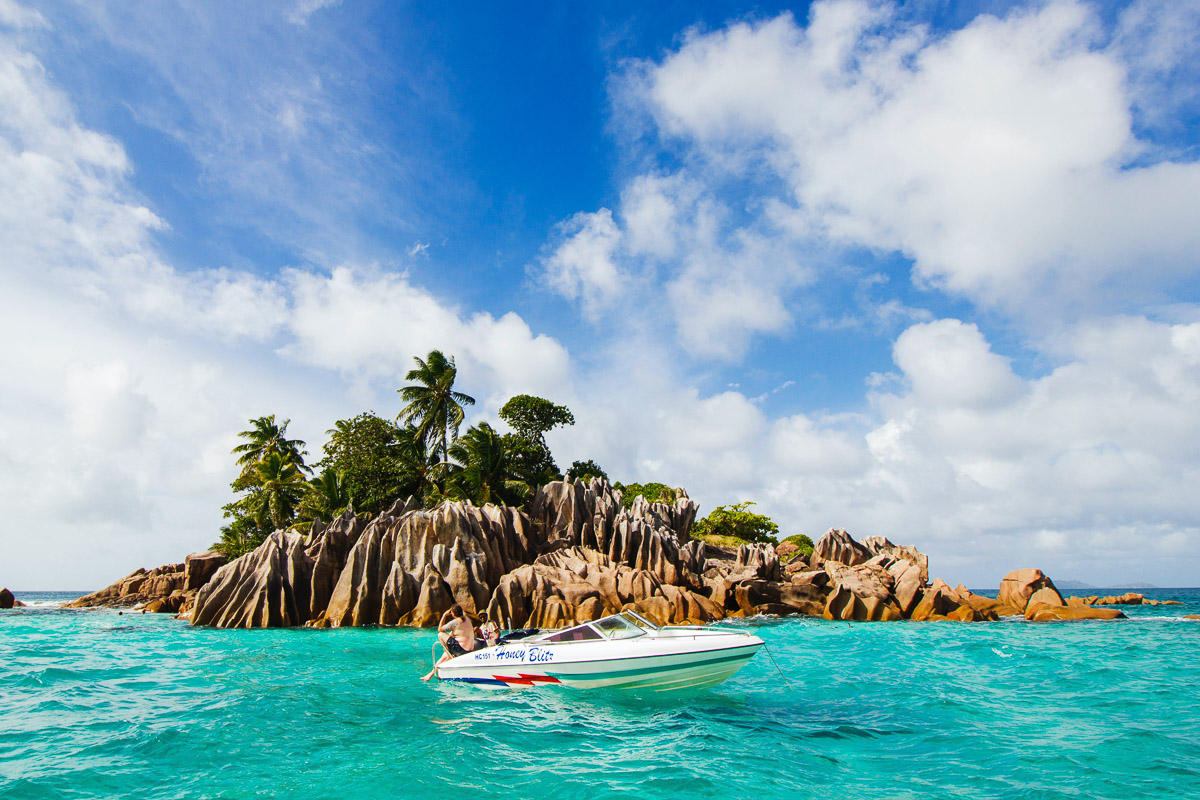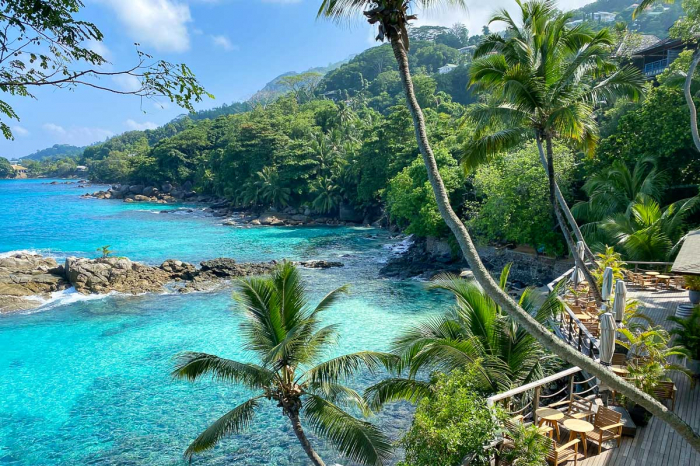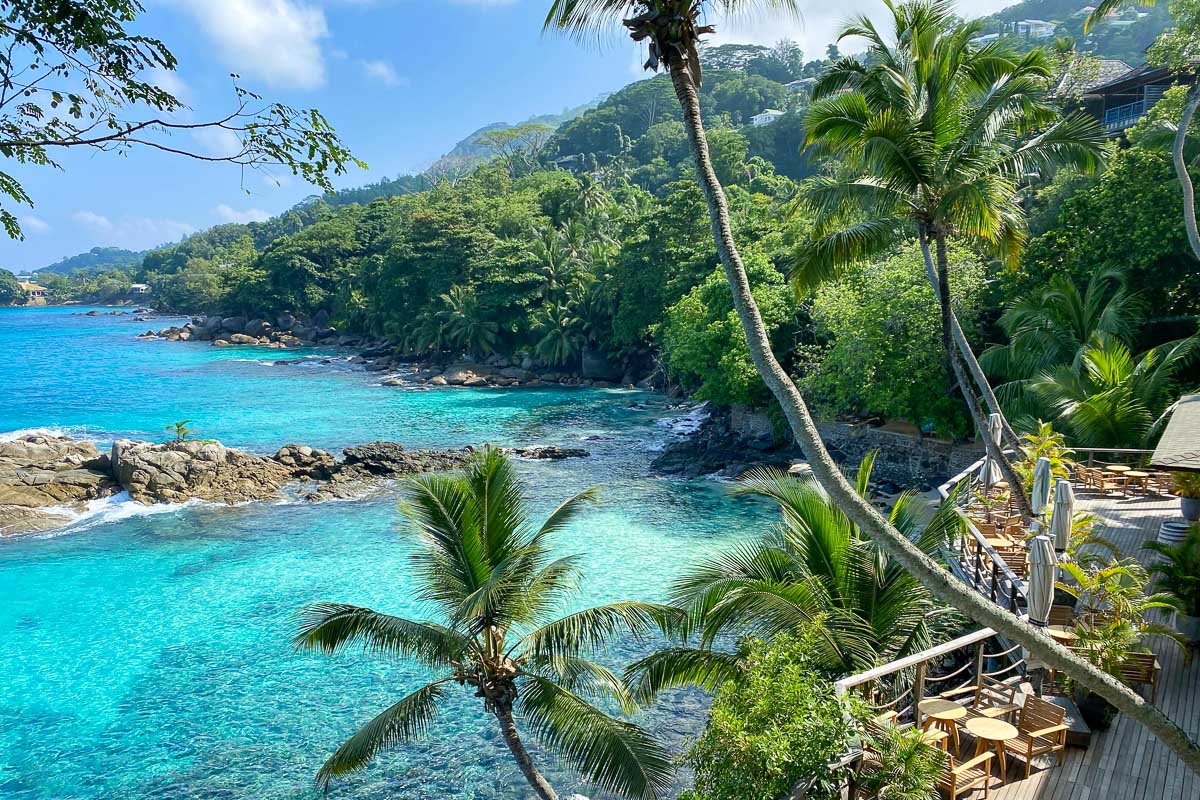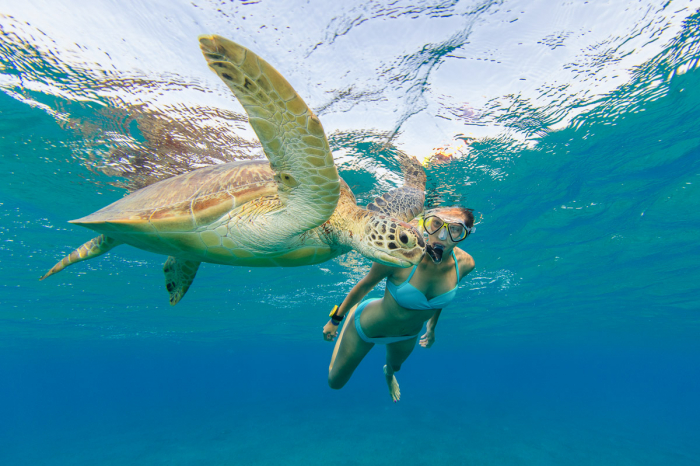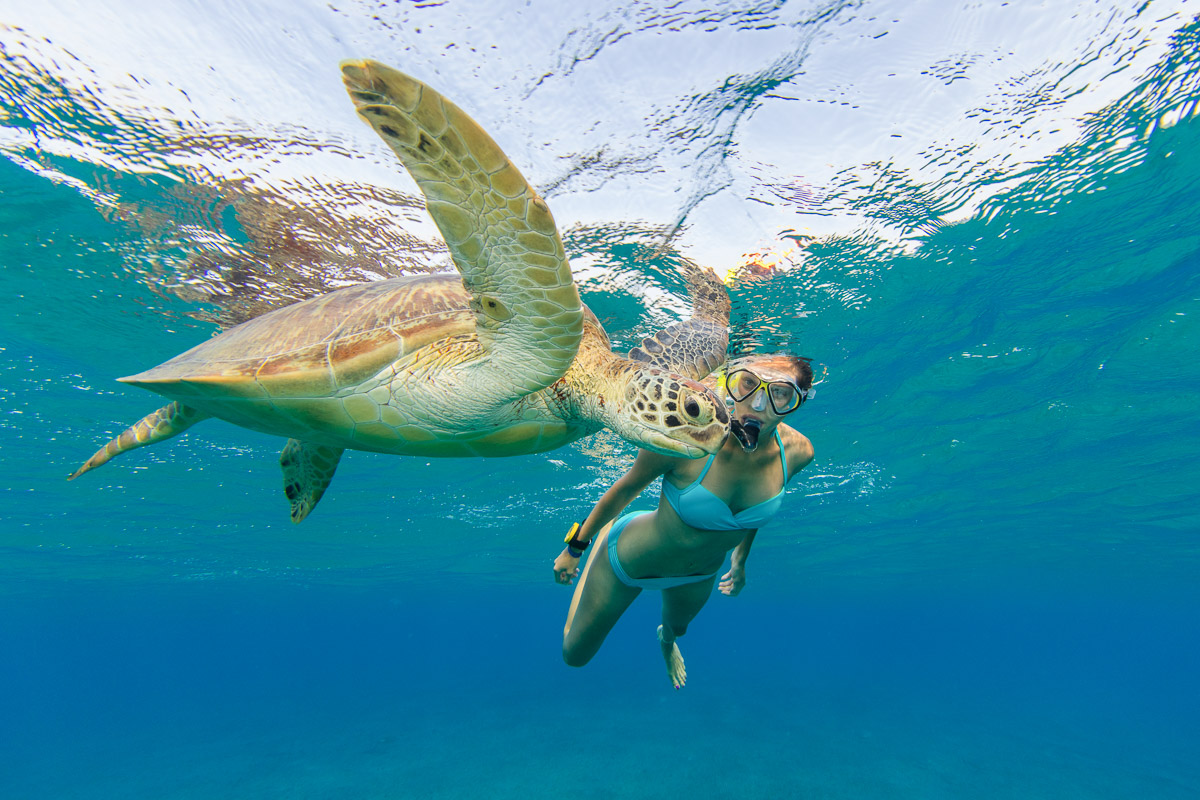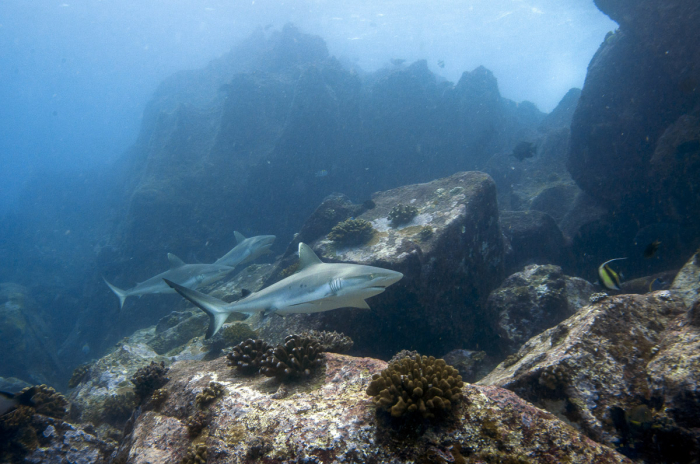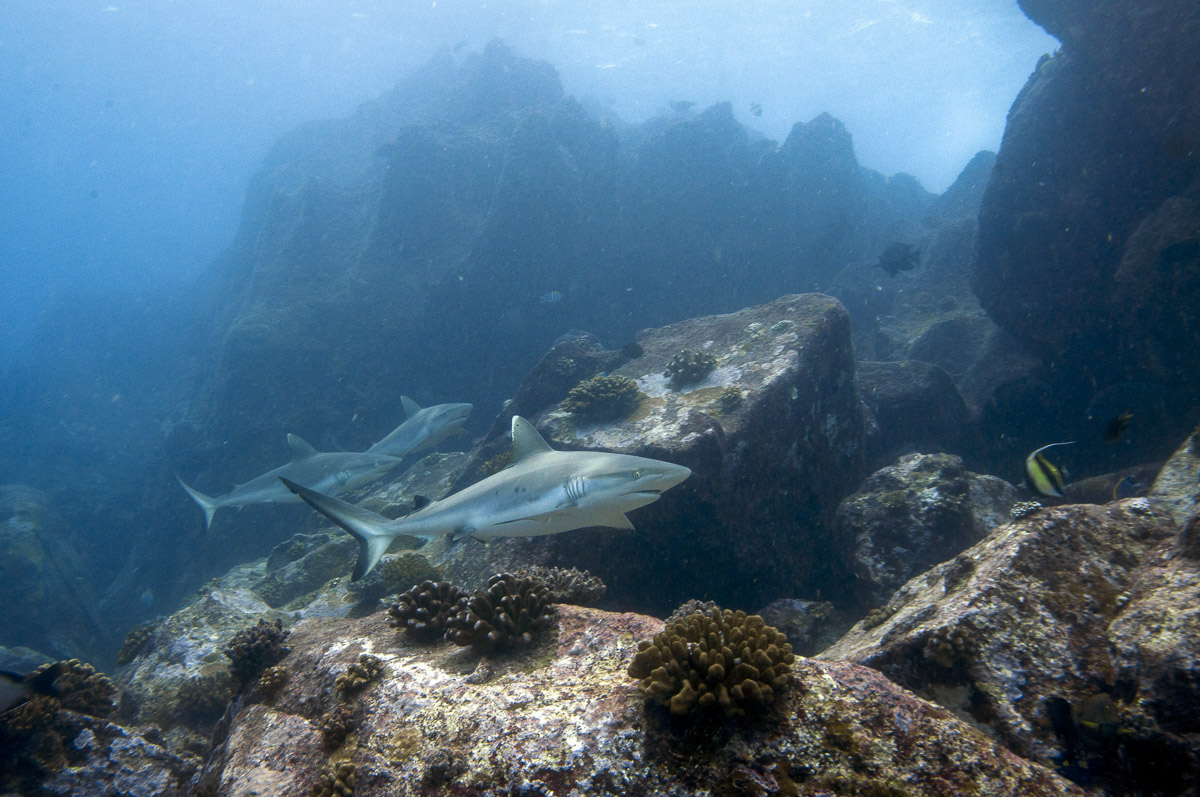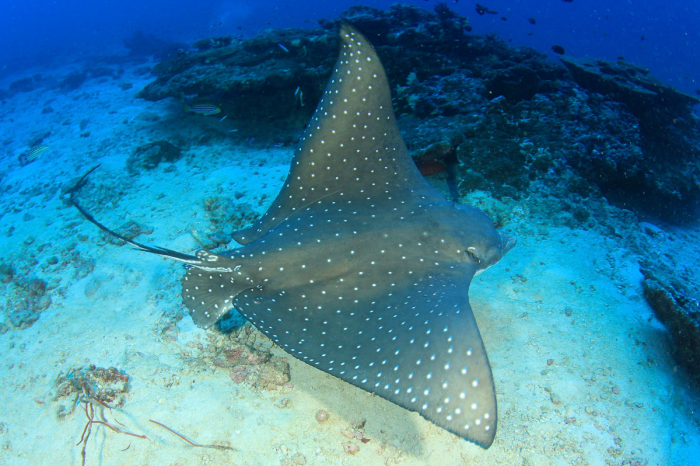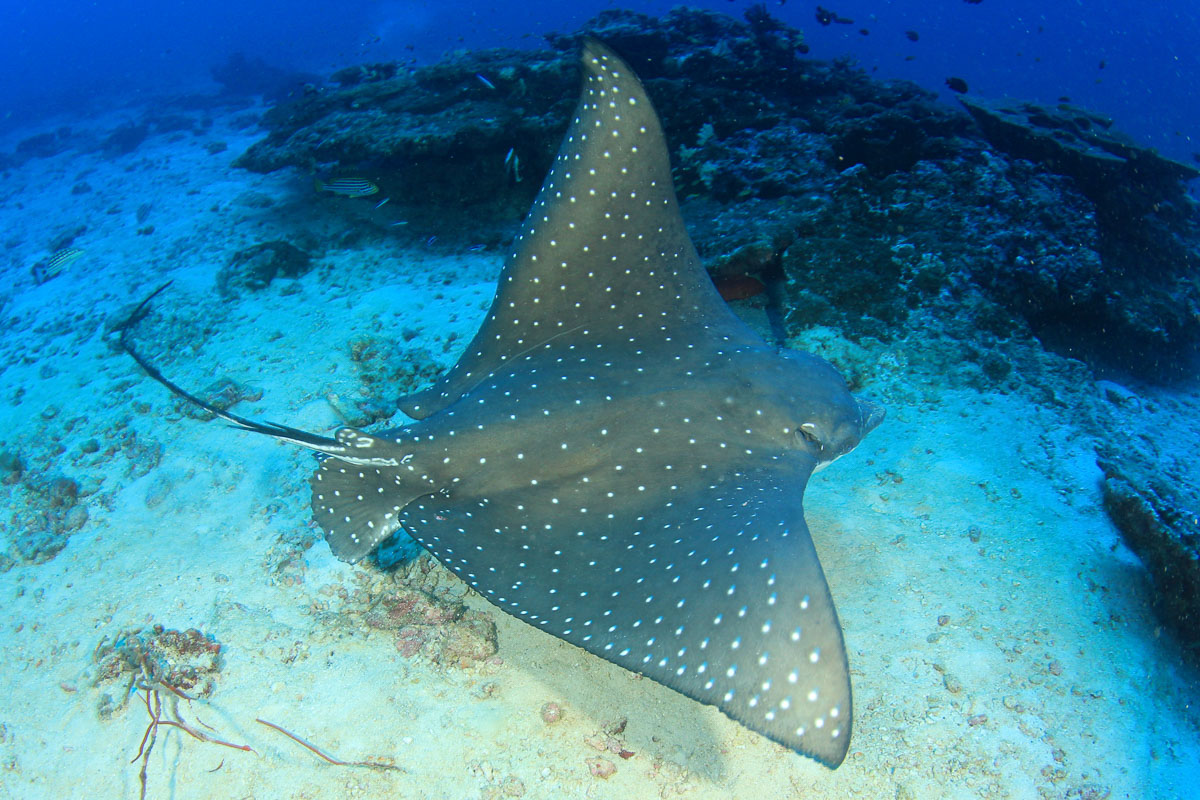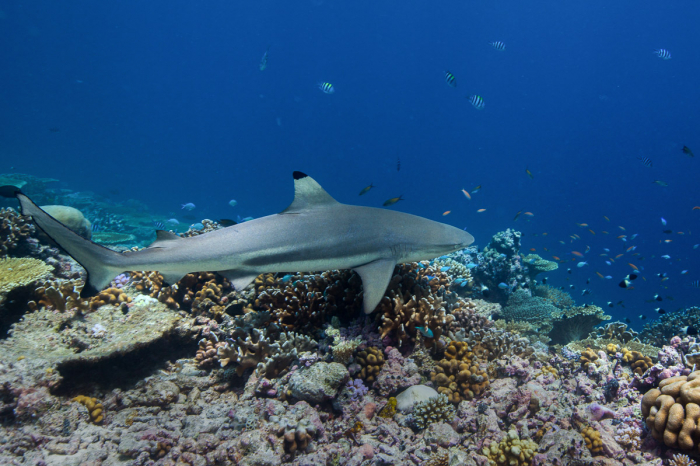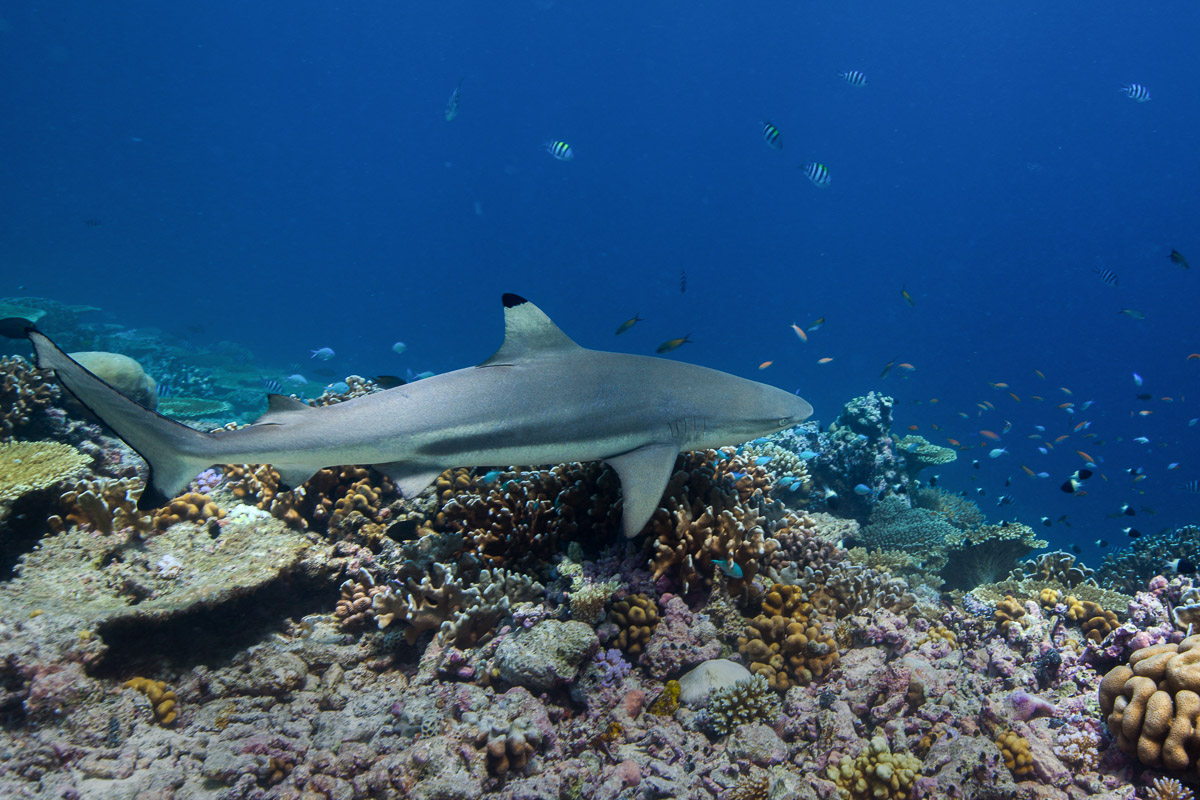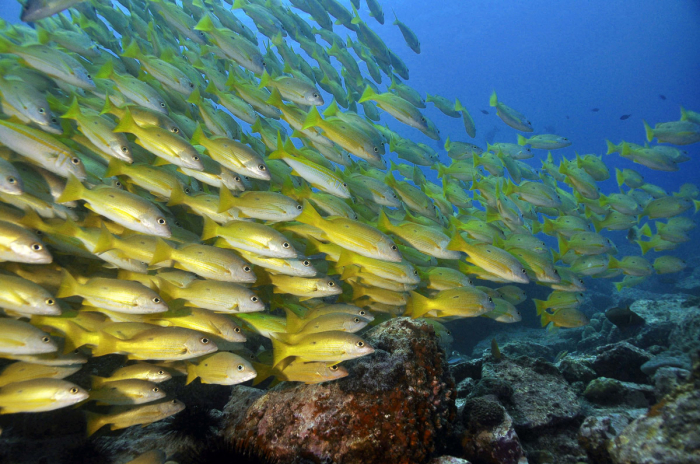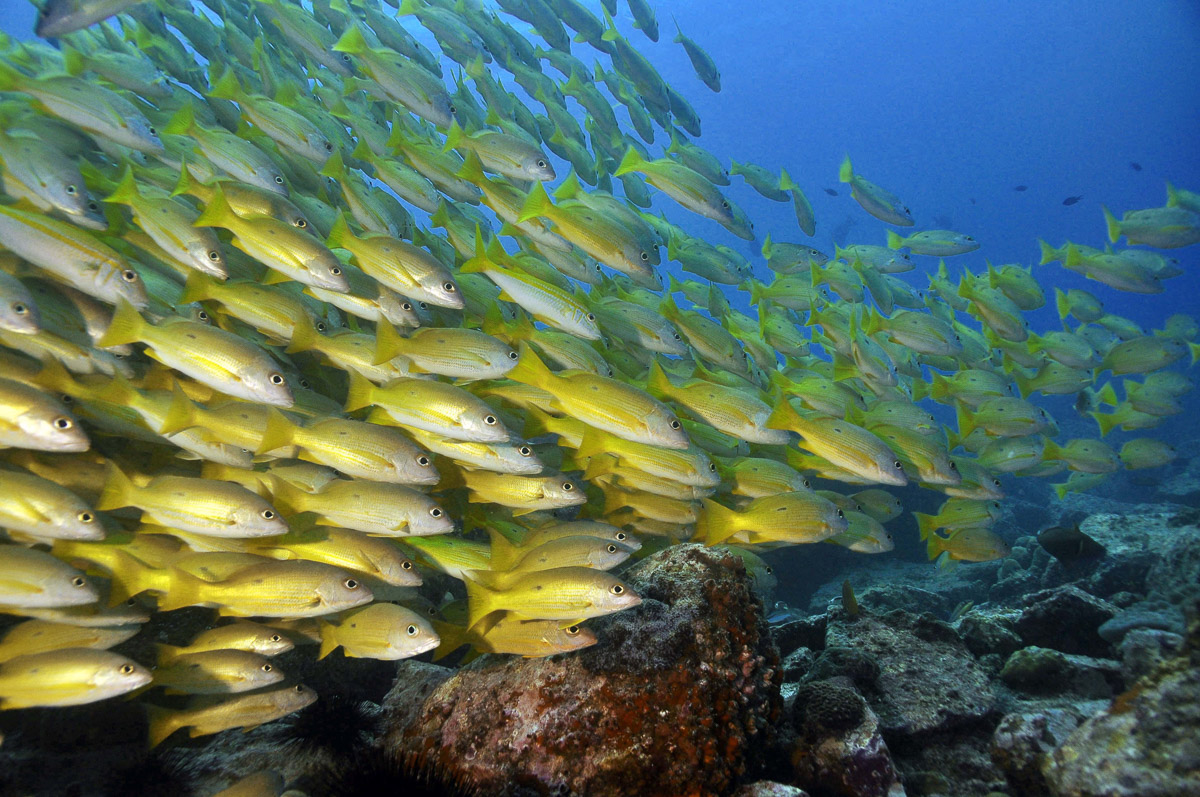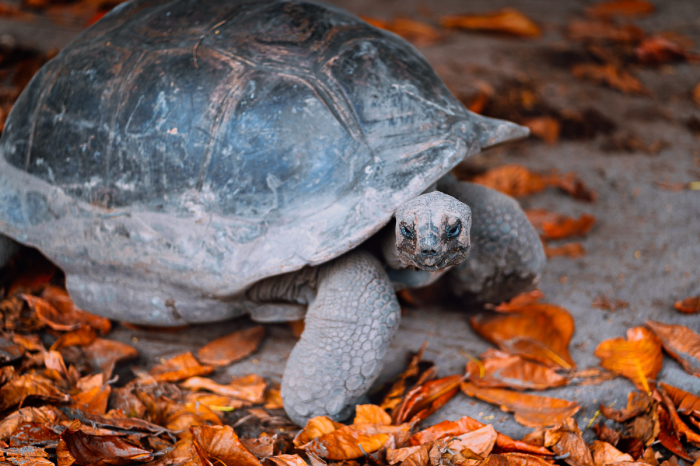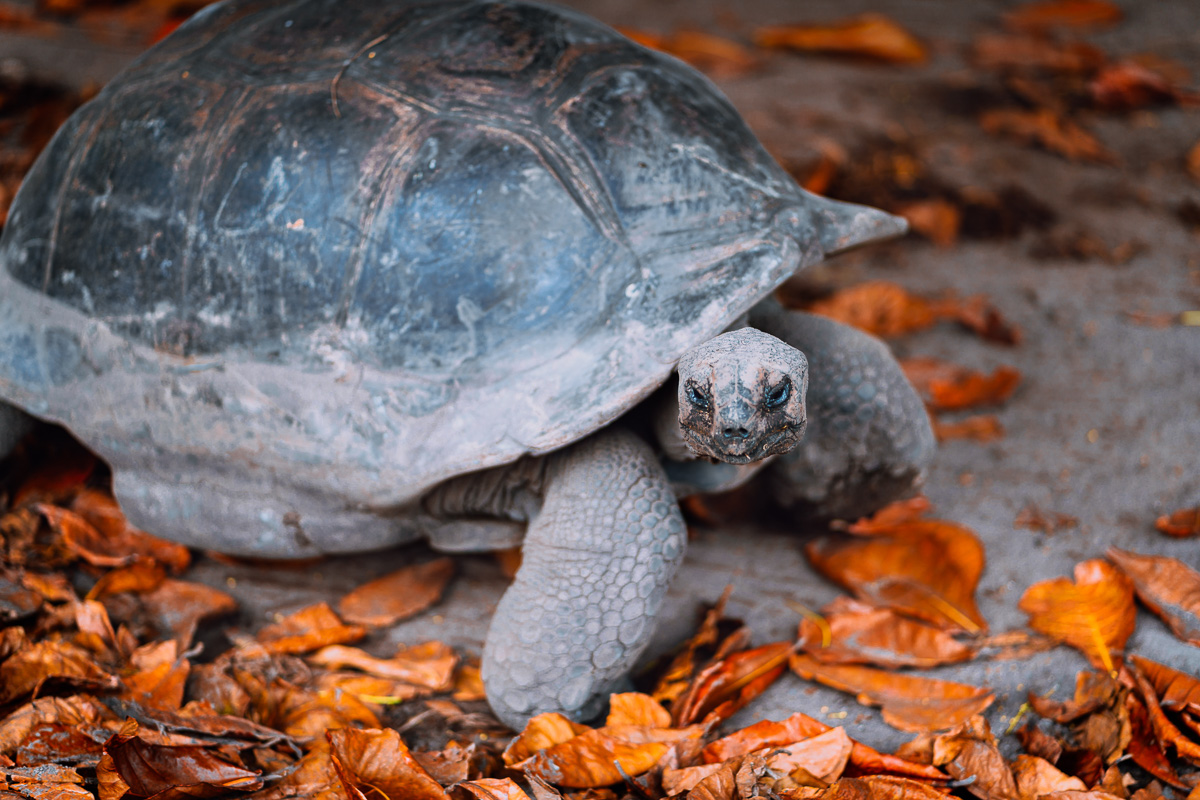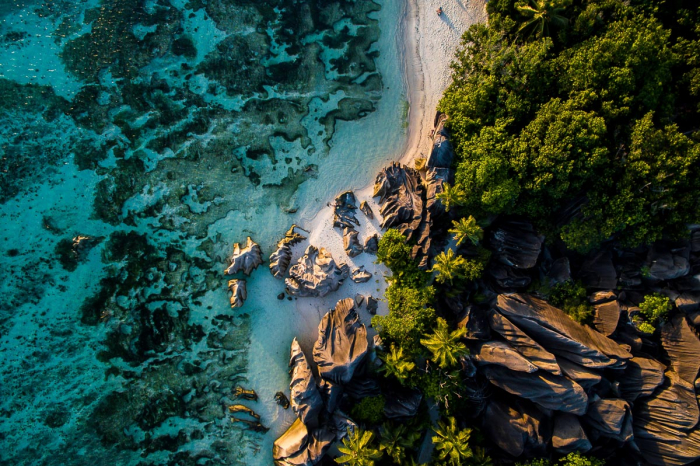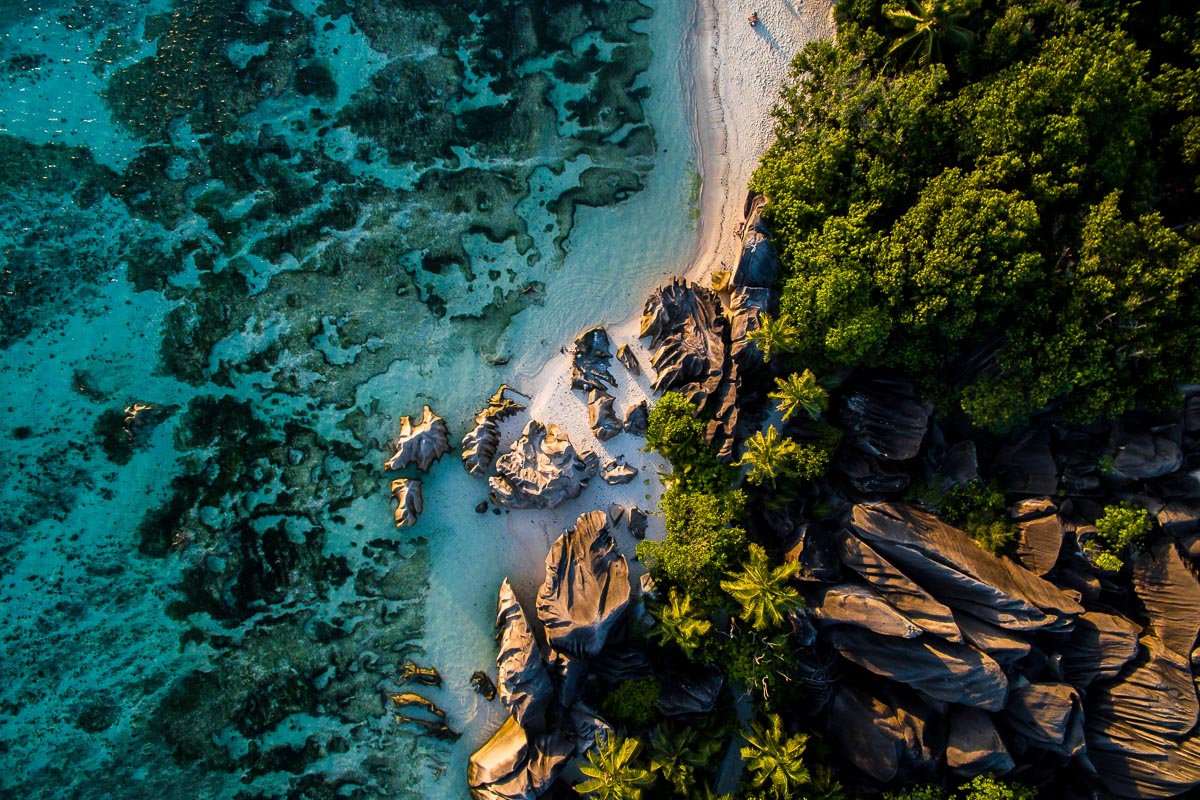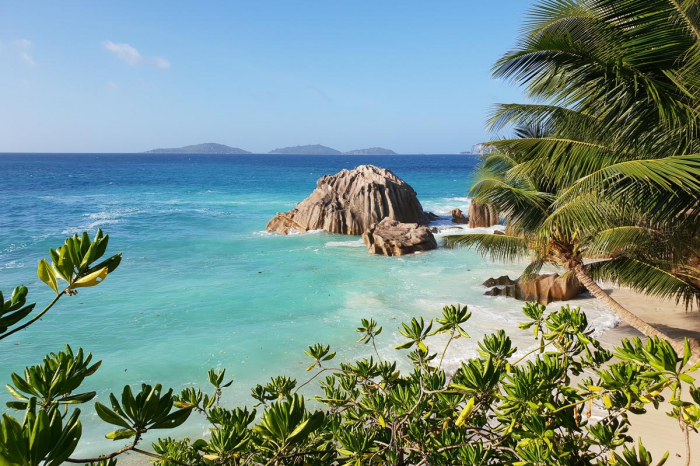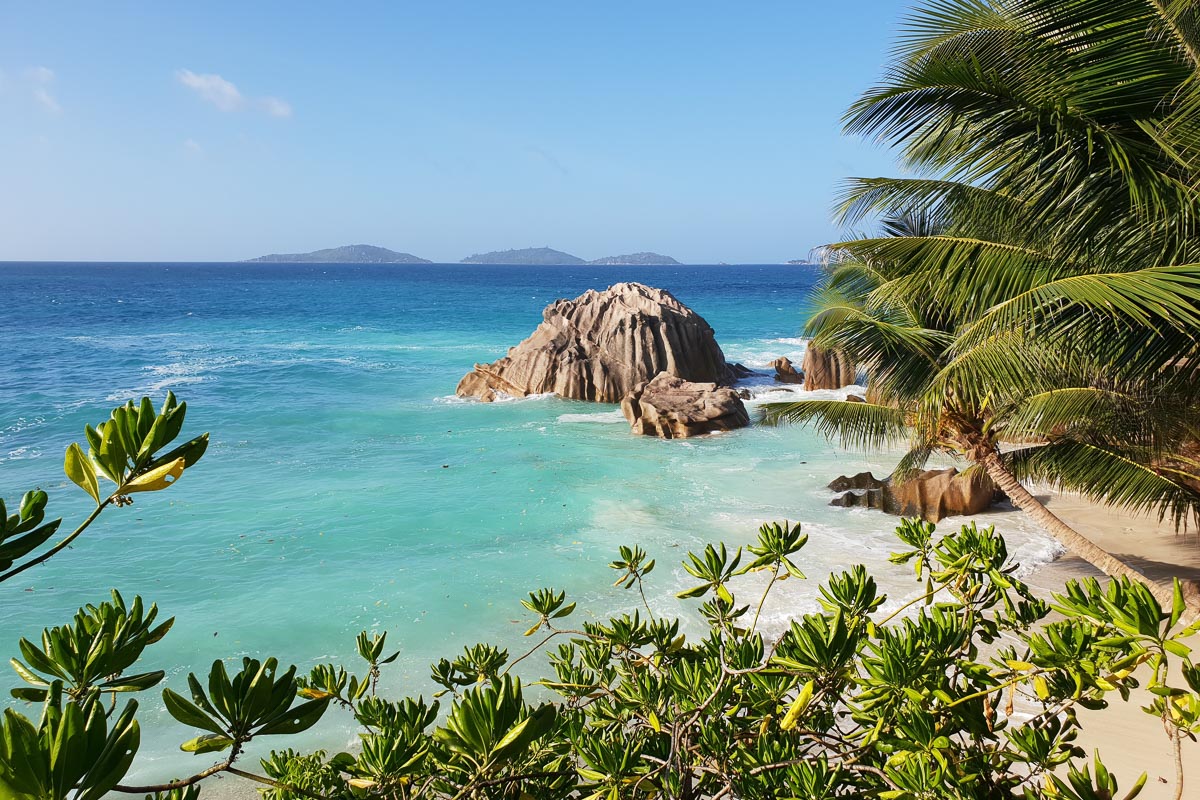 Diving Environment
Diving Season
Year round, best March - May, Sept - Nov
Top tips

Cycle north on La Digue and check out Anse Severe, home to Aldabra giant tortoises roaming freely and napping in the shade.
Head to Praslin's Vallée de Mai Nature Reserve to spot all six species of endemic palm trees.
Constance Lemuria resort's 18-hole golf course is mostly flat, but the tees for holes 13 to 18 are perched high up, delivering jaw-dropping views over the island.
About Praslin and La Digue
Located around 50-kilometres northeast of Mahe, Praslin, La Digue and the many small islands in the region, balance fame and accessibility, with glorious natural surroundings and a sleepy atmosphere. The two main islands of Praslin and La Digue are markedly smaller than Mahe and, despite their popularity and reputation for outstanding beauty, both have all but escaped over development. Beyond their shores lie a handful of private island resorts and uninhabited islets, as well as national parks and marine protected areas - ample opportunity for adventure and exploration.
The mountainous interiors of Praslin and La Digue tower more than 300-metres and are cloaked with verdant foliage. Tangled forest takes over at the foot of each peak, before giving way to palm-lined stretches of silken sand, sheltered by smooth granite boulders tumbling towards the sea. The natural beauty of these bays is so impressive that the likes of Praslin's Anse Lazio beach and La Digue's Anse Source d'Argent beach often compete for the title of 'best in the world'. Throw in the islands' interesting history, rare and endemic flora and fauna - as well as some superb scuba diving - and you've got the ultimate vacation destination.
Getting to Praslin and La Digue
Praslin can be reached either by ferry or local flight. The ferry from Mahe takes just over an hour and operates up to three times a day. If you're prone to seasickness, the journey can be uncomfortable when conditions are rough. Flights from Mahe depart from beside the international terminal and operate continually throughout the day, taking just 20-minutes. While the small propeller plane can make some a little nervy, the stunning birds-eye-view is the perfect remedy. Once in Praslin, buses and taxis are readily available, as is car rental - and you're never more than an hour away from anywhere.
Two high-speed catamarans operate a regular fast ferry service from the Praslin jetty to La Digue, taking just 15-minutes. On the island, you'll find a few trucks, taxis, and electric carts to help you get around. Once your luggage has been unpacked, the best way to explore La Digue is by bicycle, and rentals are easy to come by. Traditional ox-drawn carts can still be seen rattling the streets here, but are now almost entirely driven by tourist demand, and are not recommended.
More remote private island resorts will offer a choice of boat or seaplane transfers.
Where to stay
Praslin may be the larger and more developed of these charming islands, but it hasn't lost its allure. A wide selection of luxury resorts and self-catering accommodation lie scattered along the coast, interspersed with fishing villages and untouched sandy coves. The Seychelles' only 18-hole golf course can also be found here, surrounded by tropical forest and offering some breathtaking panoramic views.
La Digue offers an even quieter atmosphere with a population half that of Praslin, much of which is concentrated on the west coast. The tourist accommodation is also located here, with a focus on locally-run bed and breakfasts and small self-catering villas, although larger luxury resorts can also be found.
It is also possible to stay on the nearby islands of Felicite and Cousine, both of which are home to exclusive luxury resorts set within extensive nature preserves.
When to visit Praslin and La Digue
Praslin and La Digue offer a warm tropical climate throughout the year with high humidity and the ever-present possibility of a brief shower. That said, the rain and heat tends to increase from December through March, during the northwest monsoon and main rainy season. Water temperatures also rise during these months, hitting highs of 30°C in April.
The southeast monsoon, from May to October, is considered the dry season with a little less precipitation. During this season, temperatures average around 27°C, with July and August the coolest with water temperatures dropping to 25°C. The winds can also bring occasional surface chop to the surrounding seas, making some remote sites harder to access. Plankton blooms tend to reduce visibility but also provide plenty of food for whale sharks and manta rays.
While you can dive these islands at any time of year, the best all-round conditions can be found during the shoulder seasons, from March through May and September through November. Surface conditions and currents are generally mild during these months and visibility can average 30-metres.
---
Praslin and La Digue dive resorts