Scuba diving in
Mahe, Silhouette and North Island
Explore some of the Indian Ocean's most beautiful islands, with coral reefs and iconic wildlife, plus uncrowded white sand beaches backed by pink granite boulders and lush jungles.
Highlights
Accommodation from laid-back guesthouses to luxurious all-inclusive resorts
Unique reef diving with pink granite and soft coral, plus bigger species
Fascinating blend of Creole culture and colonial trade history
Celebrated scenery with white sand beaches, granite boulders, and lush hills
Search for endemic species including birds and giant land tortoises
Searching for a dive destination that ticks all the tropical getaway boxes? Mahe, Silhouette Island, and North Island are remote yet easily reachable, letting you enjoy castaway adventures amid some of the world's most alluring scenery. The islands combine everything you could possibly look for in a trip, from scuba diving and snorkelling to picture-perfect landscapes of white sand and swaying palms, exciting activities on land, and fascinating history. All paired perfectly with delicious and exotic cuisine, and accommodation ranging from quaint guesthouses to one of the world's most exclusive private island getaways.
Scuba diving in Mahe, Silhouette and North Island
Schooling reef fish

Year round

Walls & pinnacles

Year round
The shallow reefs around Mahe, Silhouette Island and North Island are home to colourful fish of all kinds, as well as sharks, sea turtles, and migratory pelagics, including the occasional manta rays and whale shark. Further afield, divers can explore steep drop-offs, submerged boulder fields, caverns, and swim-throughs. Larger wildlife is sometimes seen in these more remote diving areas, with lucky groups encountering sharks, turtles and more.
Diving Mahe
Mahe offers plenty of diving suitable for all experience levels. Inshore sites like Lighthouse and Aquarium boast unique granite boulder fields and expansive hard coral reefs, and the island is also home to numerous shipwrecks - both accidentally and intentionally sunk. The Ennerdale, a former British Royal Navy tanker, now has a lovely, light-filled wheelhouse and intact propeller that are worth exploring. Smaller vessels, like the Aldebaran and Dredger wrecks, are now thriving artificial reefs with a thick blanket of coral and are visited by marine wildlife in all shapes and sizes.
Willy's Rocks dive site, on the western tip of Mahe's North West Bay, is known for whale shark sightings during the season between September and November - although encounters are less frequent than in the past. Nearby Cap Ternay has a hard coral reef that drops steeply to a sandy bottom with massive boulder outcrops. This site's strong currents attract turtles, sharks and rays, and schooling fish like tuna and jacks. Headed due west, a number of offshore banks boast deeper drop-offs and submerged granite formations patrolled by reef sharks.
To the northeast lies Brissare Rock, a dramatic granite block that emerges from the ocean. Below the surface, this massive slab and its surrounding outcrops are adorned with soft coral and sea fans, and clouded by reef fish. Keep an eye out for morays, stingrays, and colourful macro creatures hidden in the reef.
Silhouette Island diving
Silhouette Island is ringed by half a dozen dive sites, with a mix of submerged boulder fields and fringing coral reefs. The most popular site, Shark Bank, actually lies halfway between Mahe and Silhouette Island. Known for strong currents, this collection of granite boulders and gullies often attracts eagle rays, tuna, barracuda, and rare whale shark encounters in the season. You may also spot schools of snapper and batfish out in the blue.
North Island diving
Known for its fantastic fringing reefs, this seldom-visited island is home to some of the best diving in the Seychelles Inner Islands. Sites here boast towering coral-carpeted pinnacles extending all the way to the surface from a sandy bottom. Nearly every fish species known in the Seychelles can be seen, in addition to whitetip reef sharks, stingrays and nurse sharks.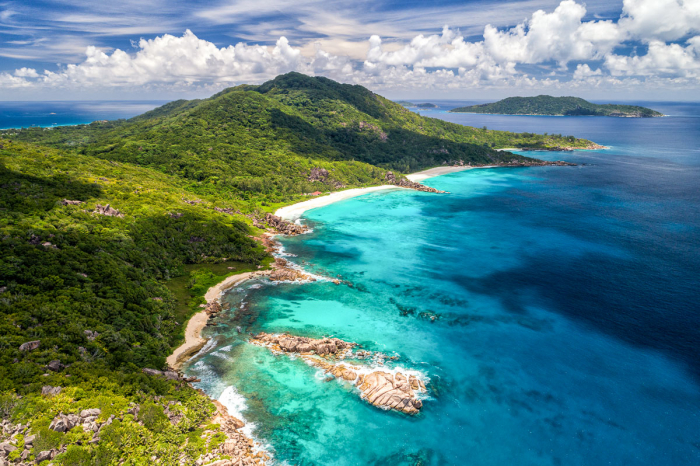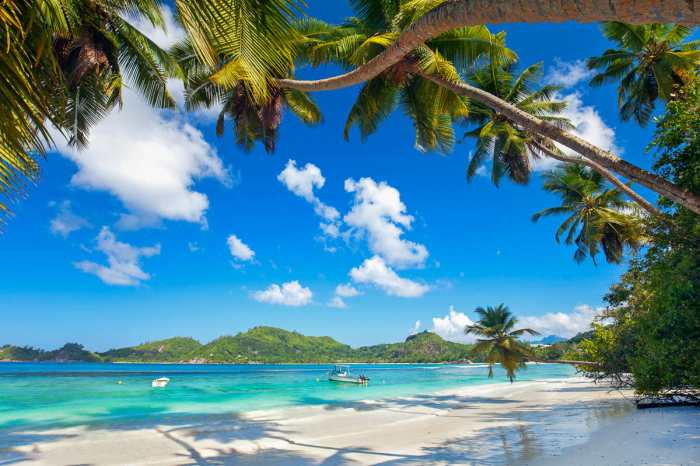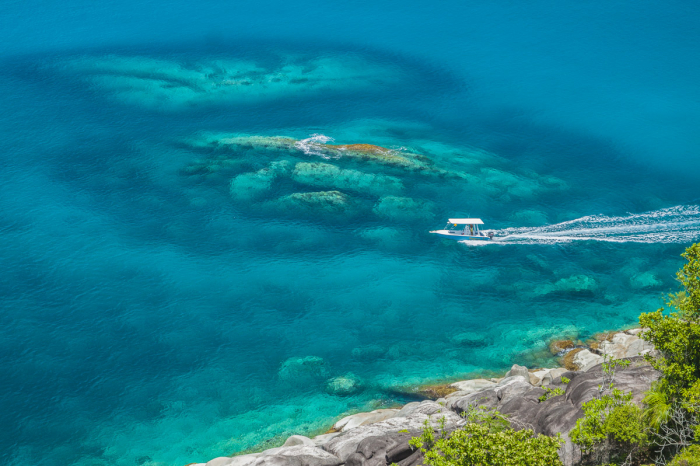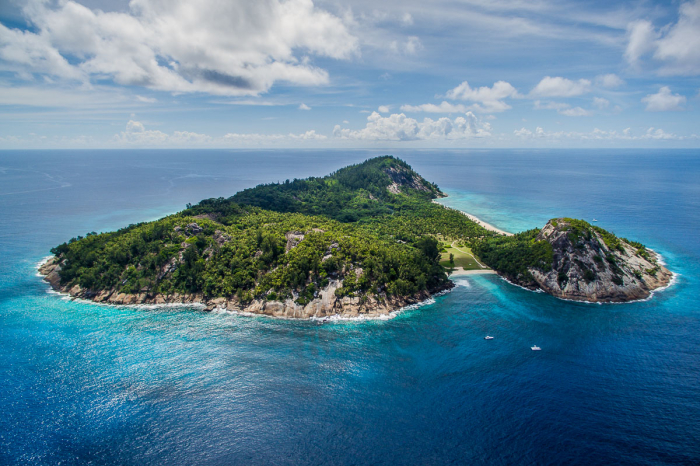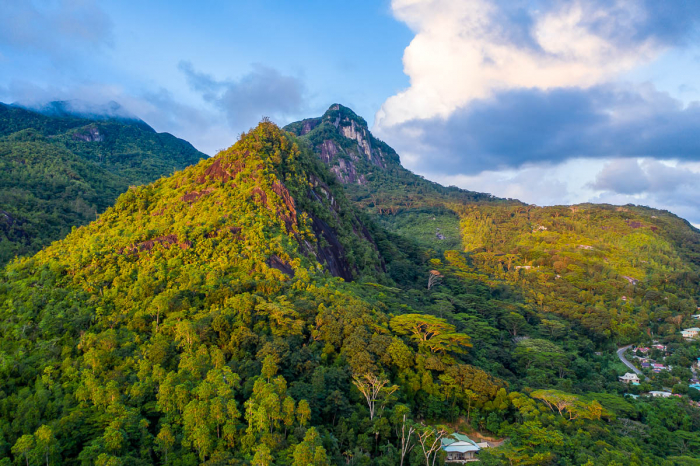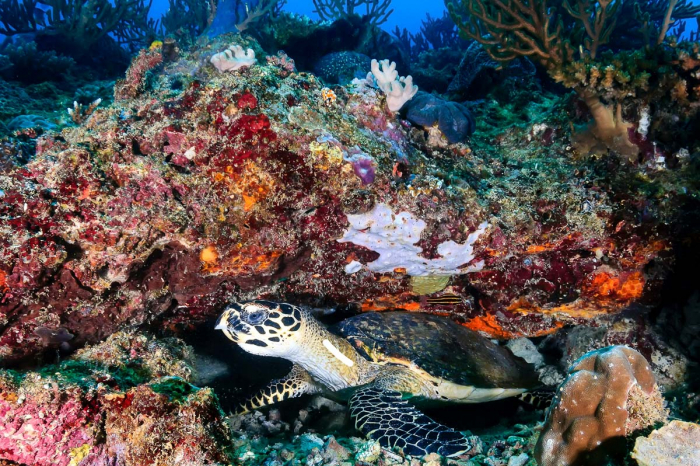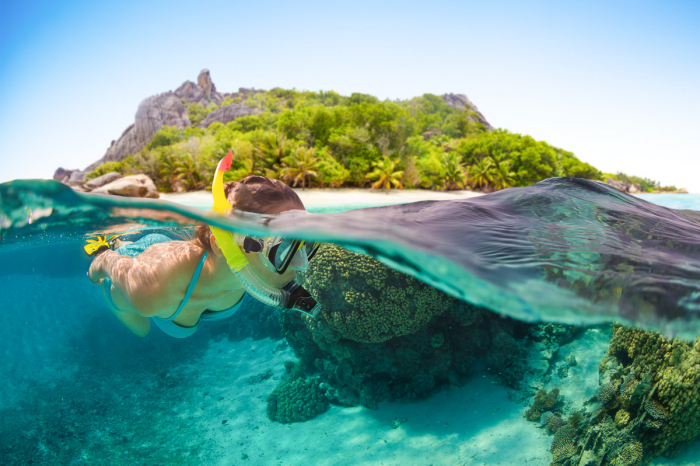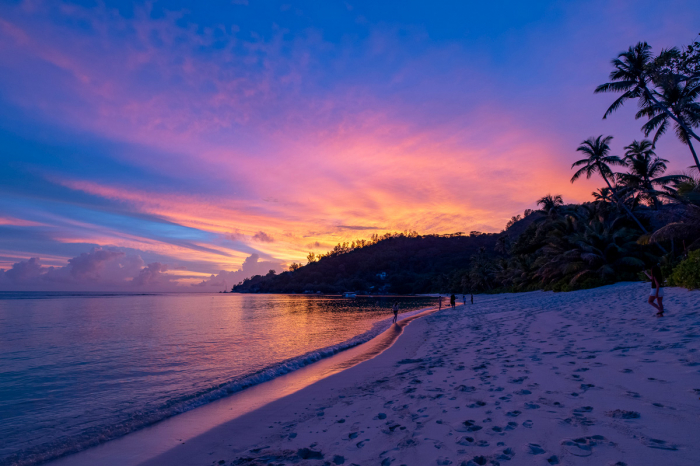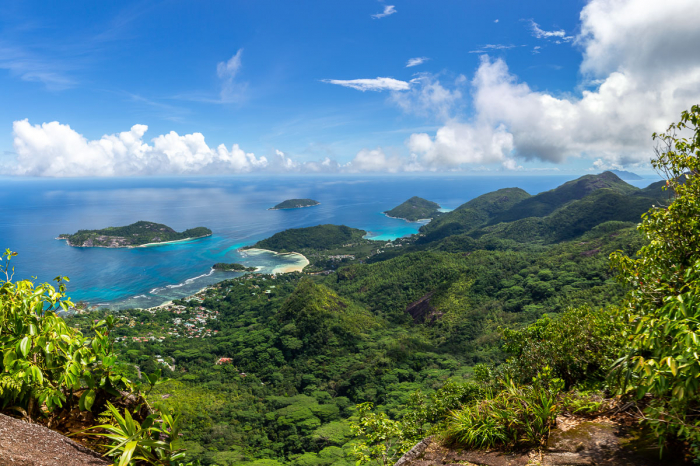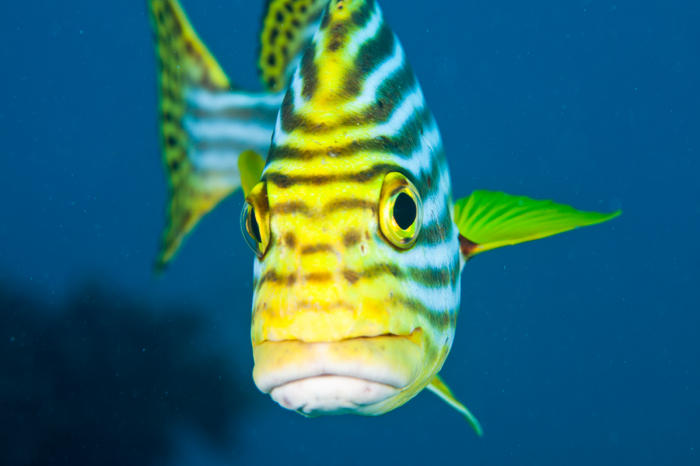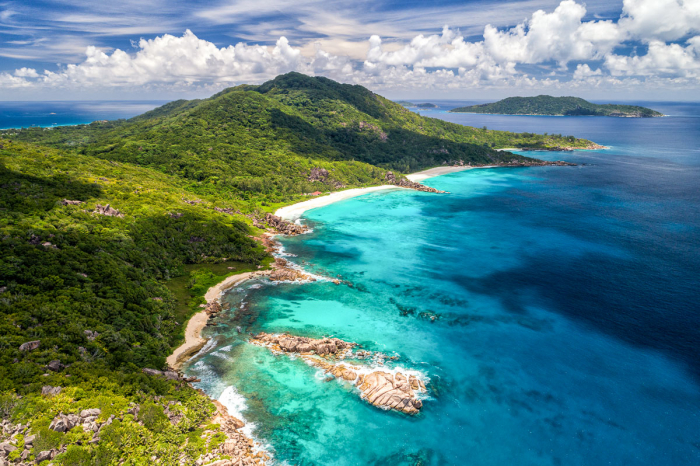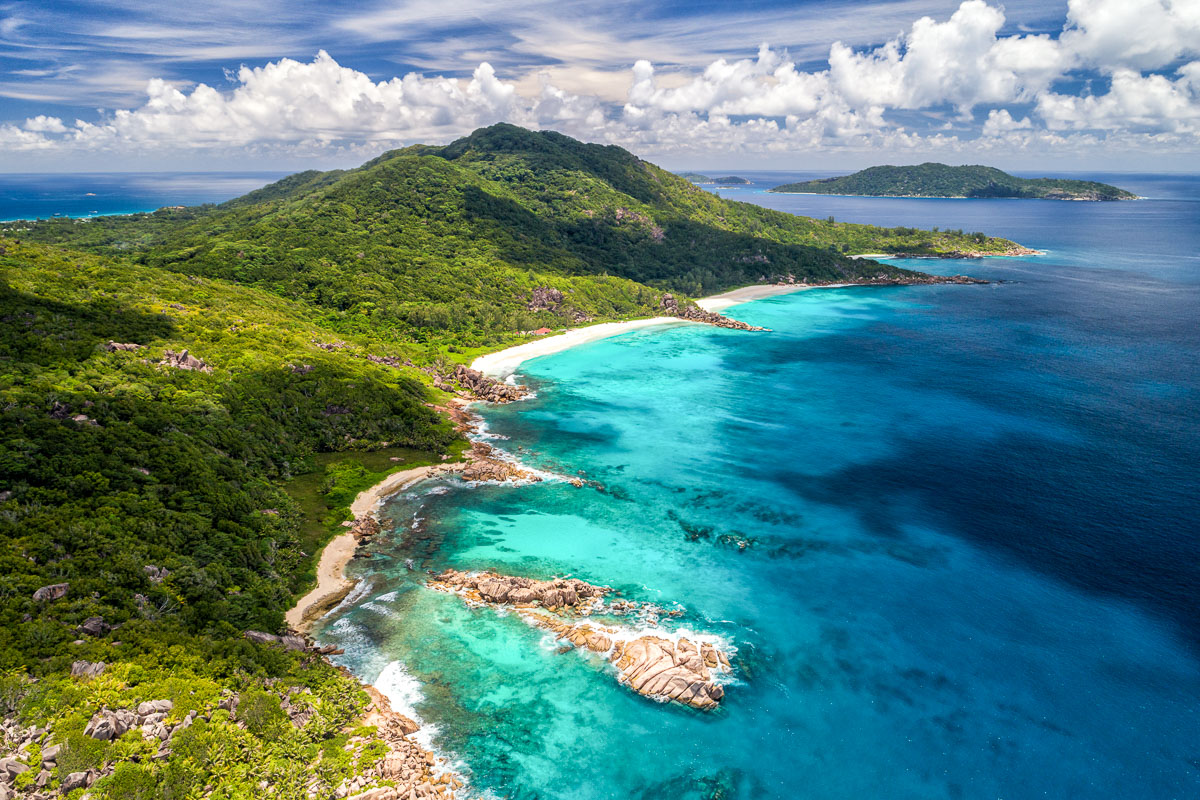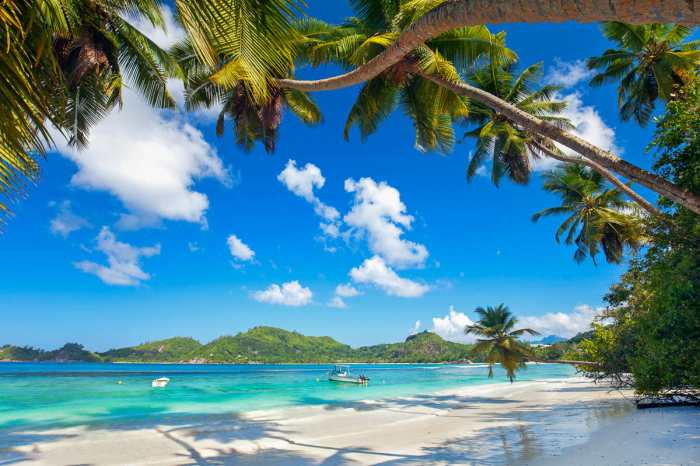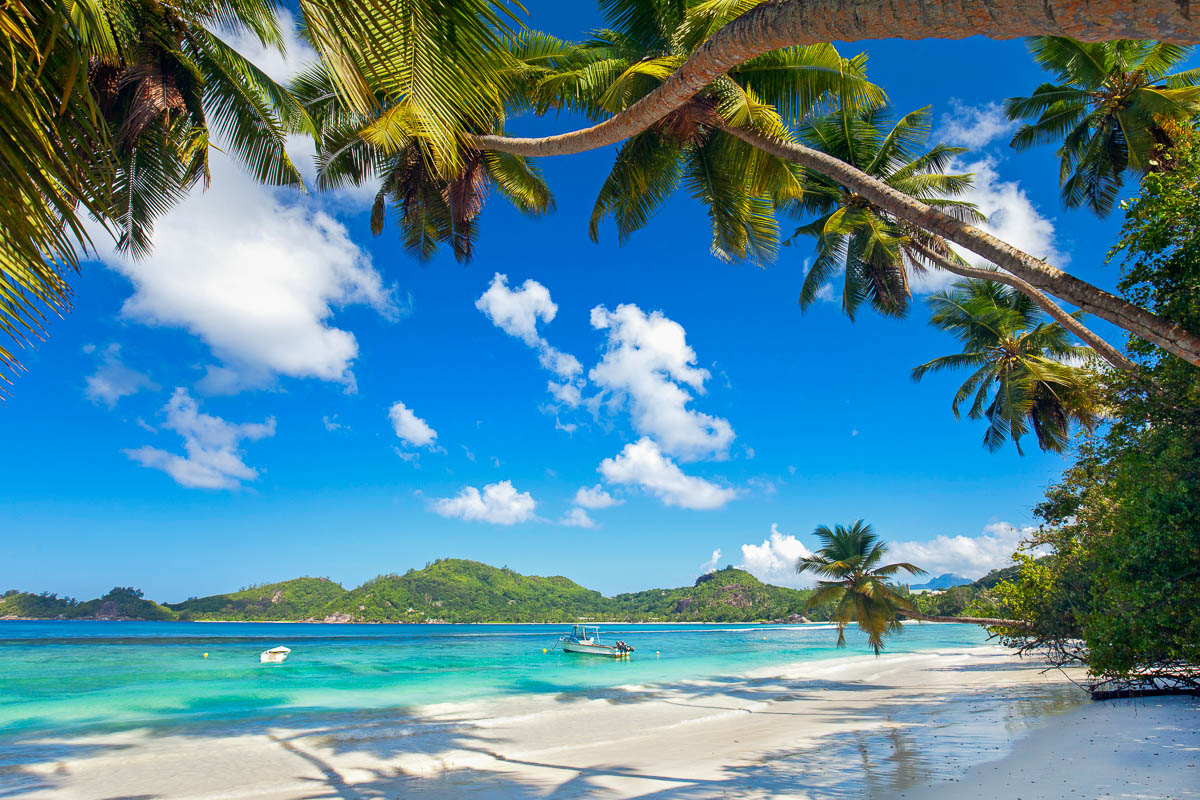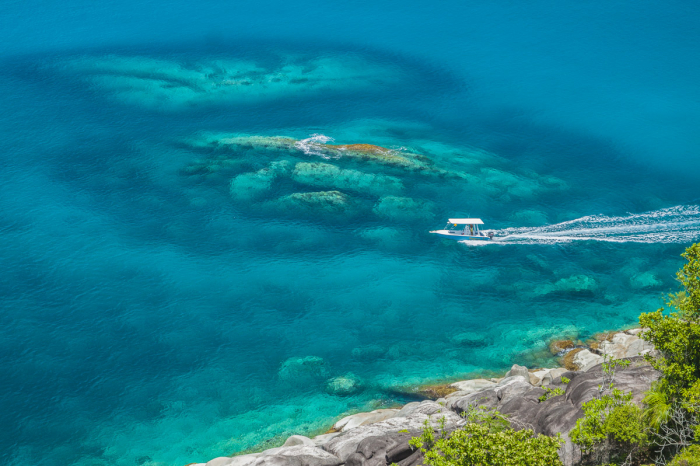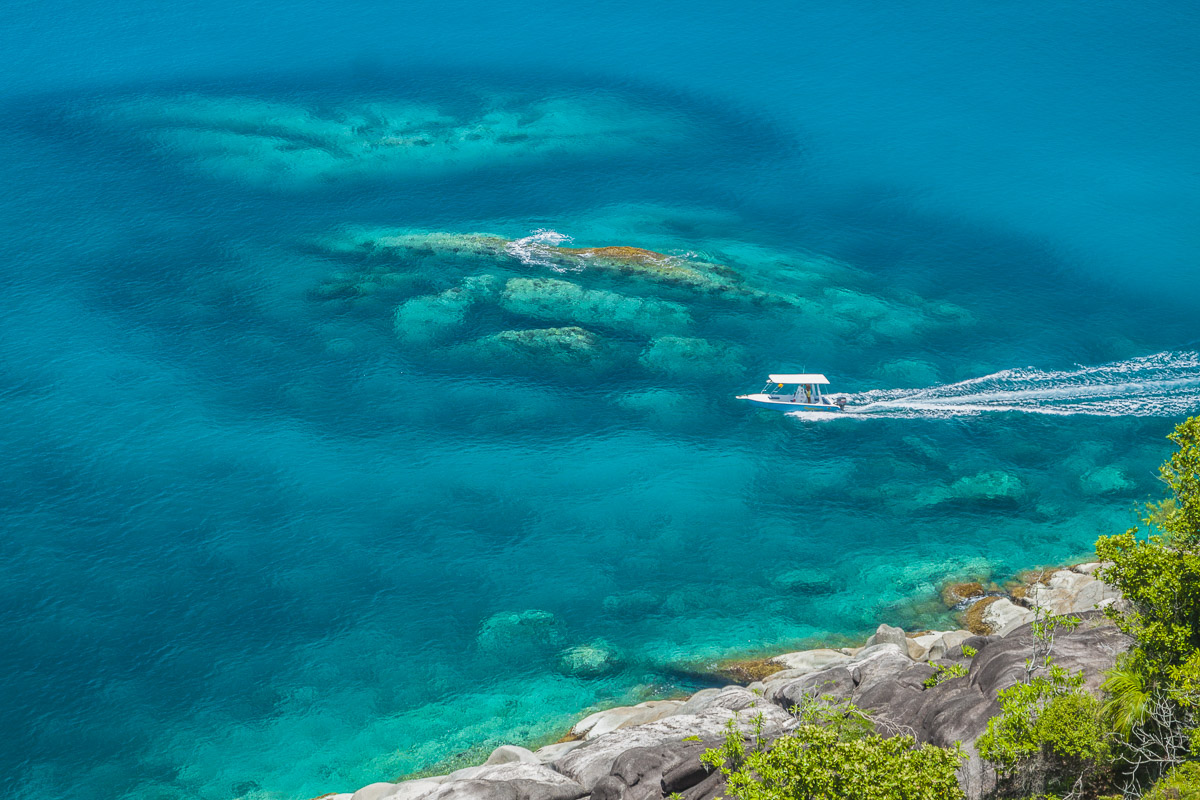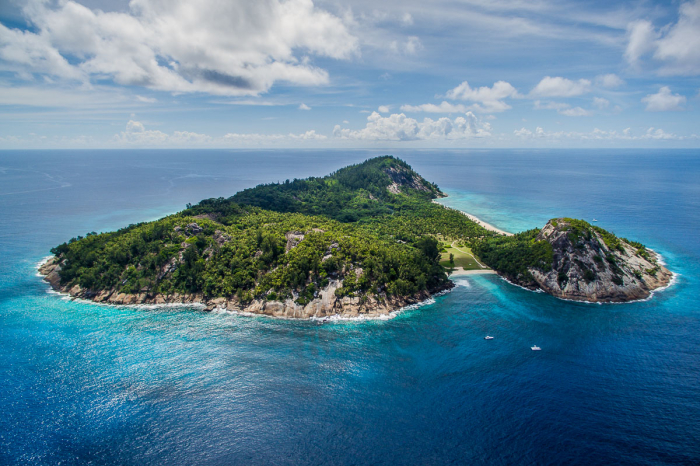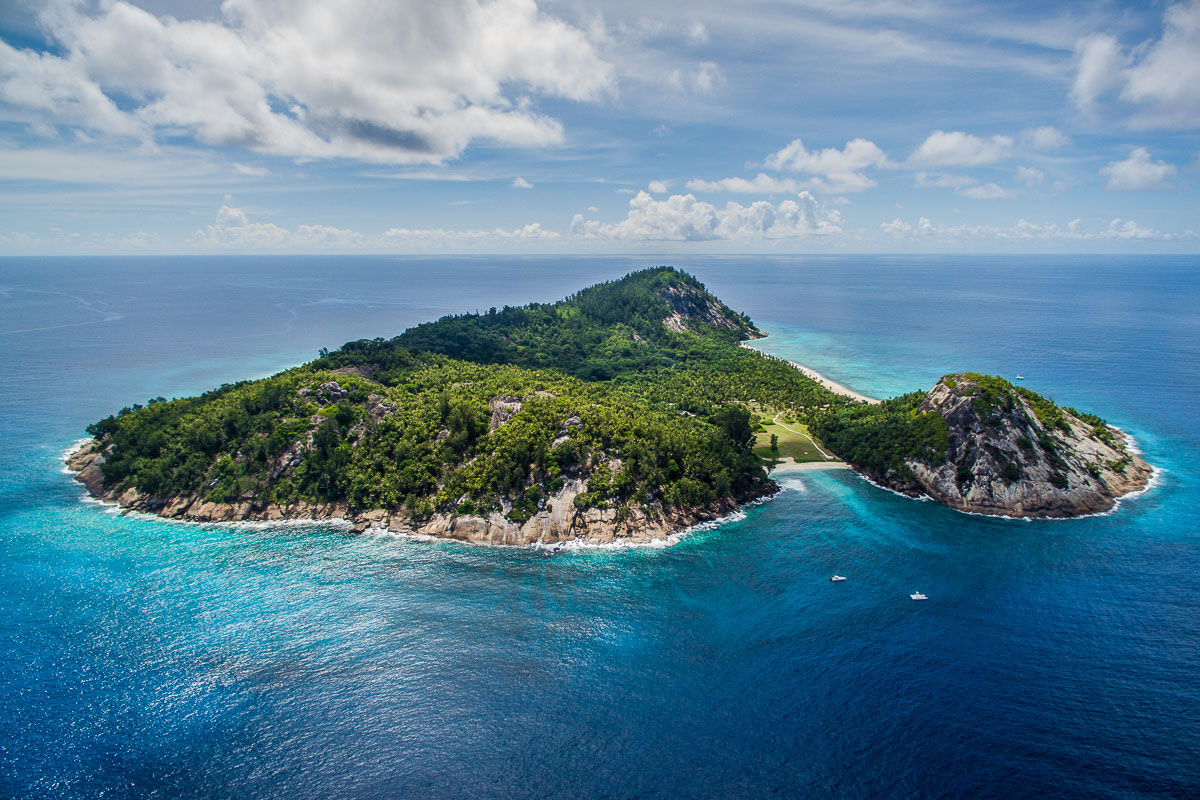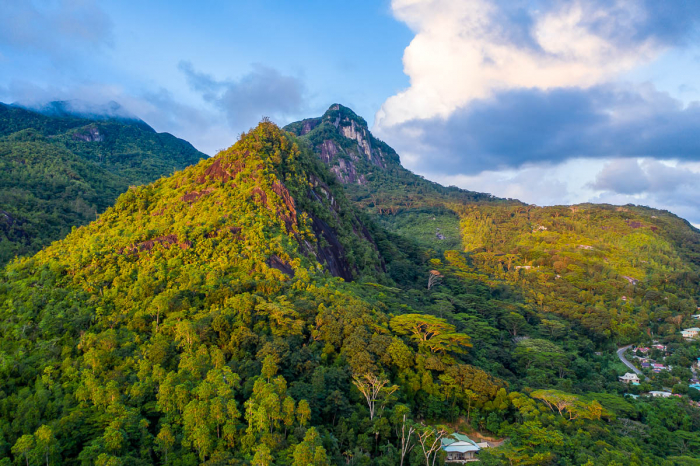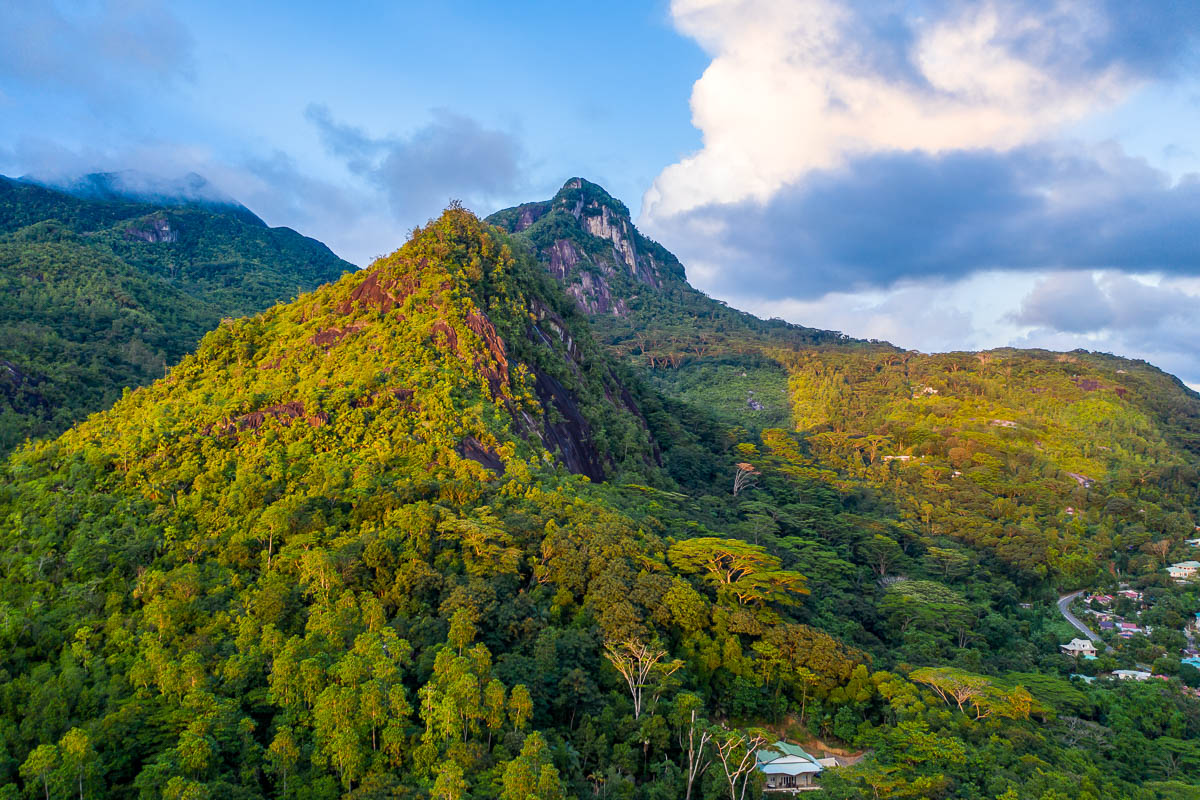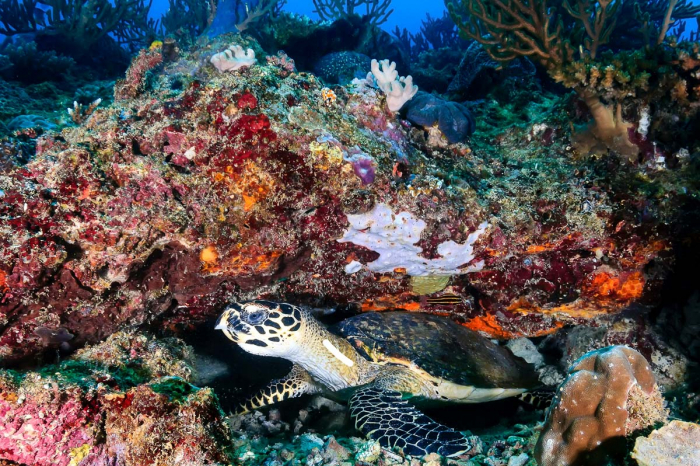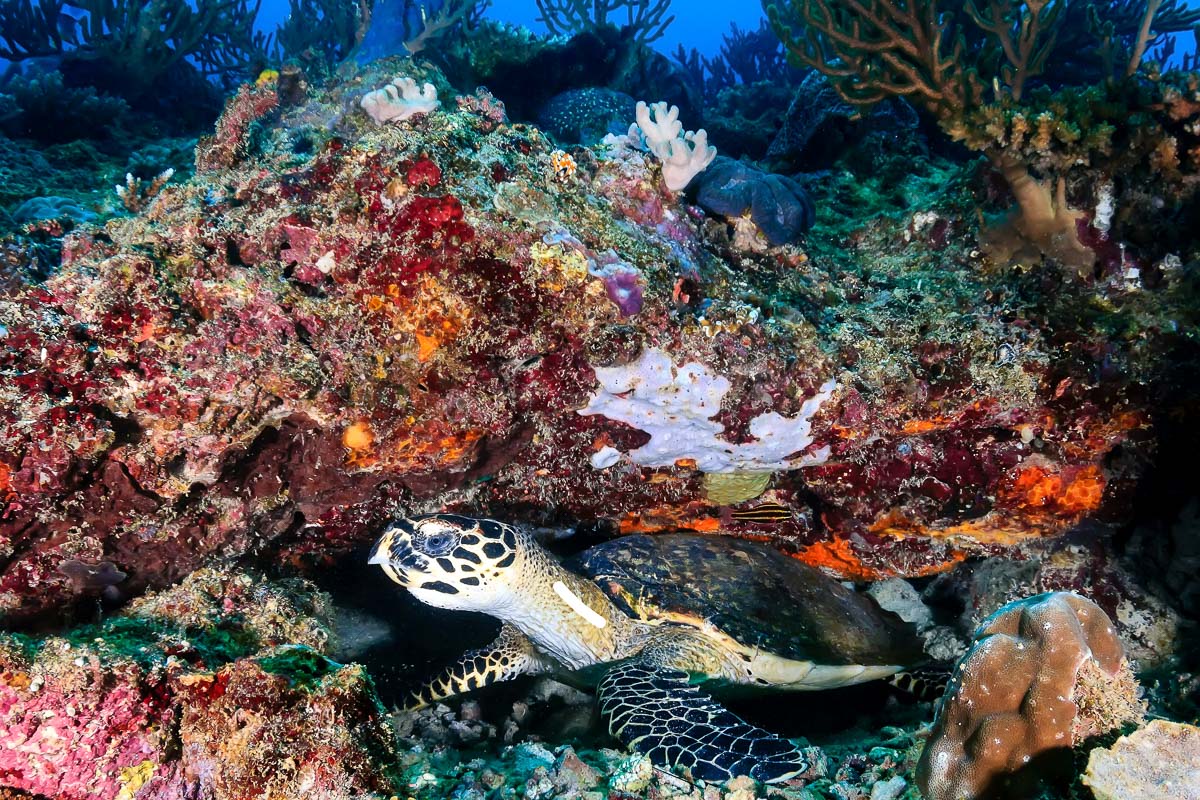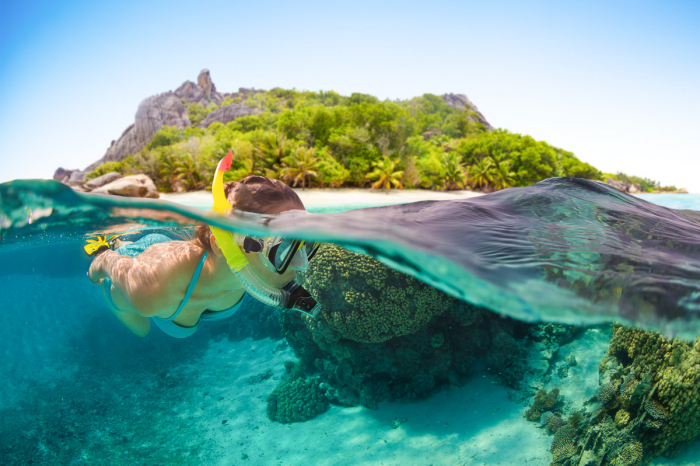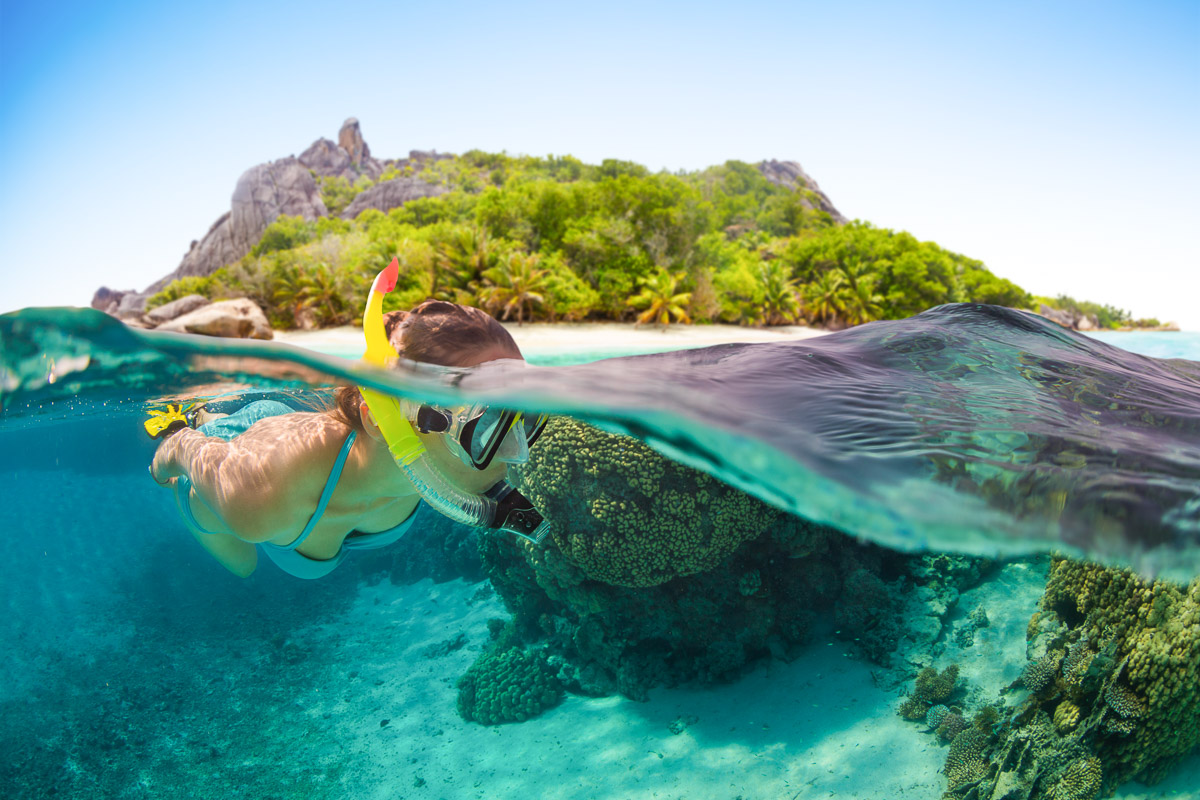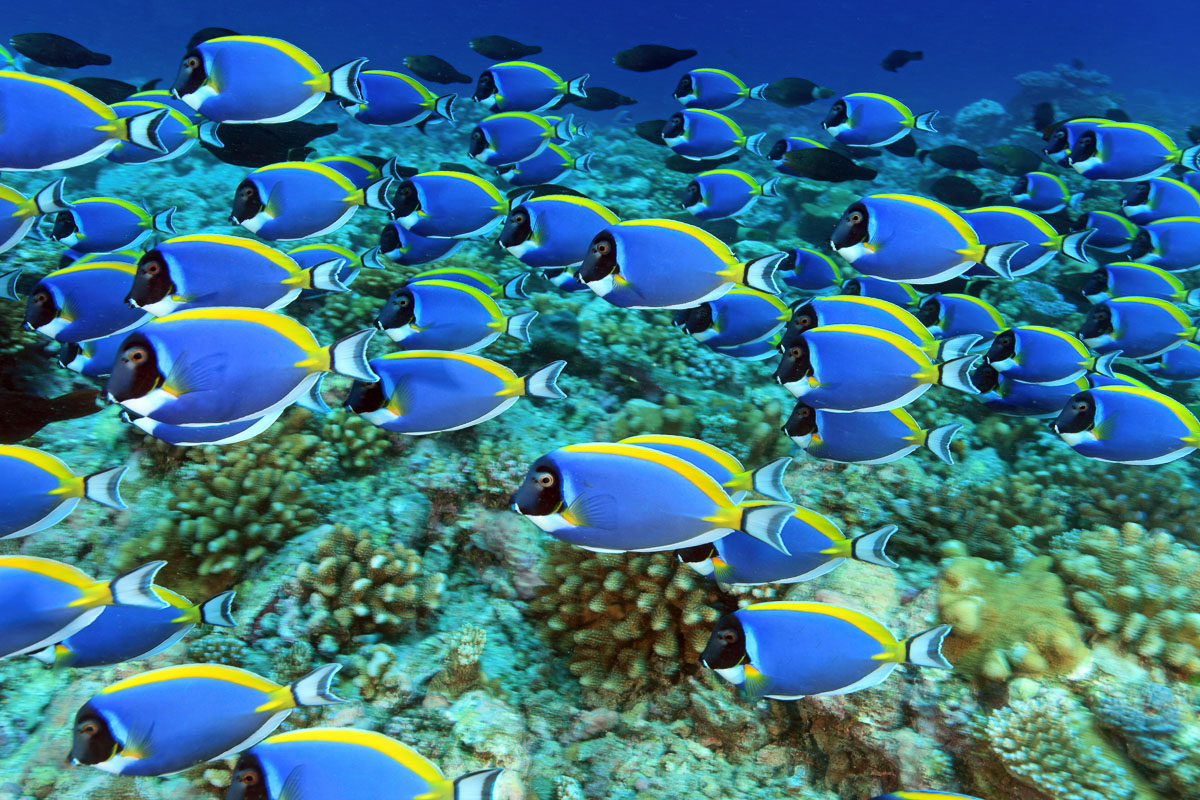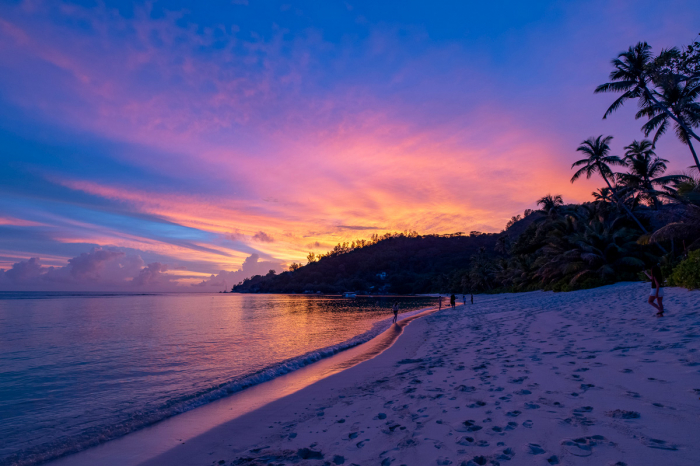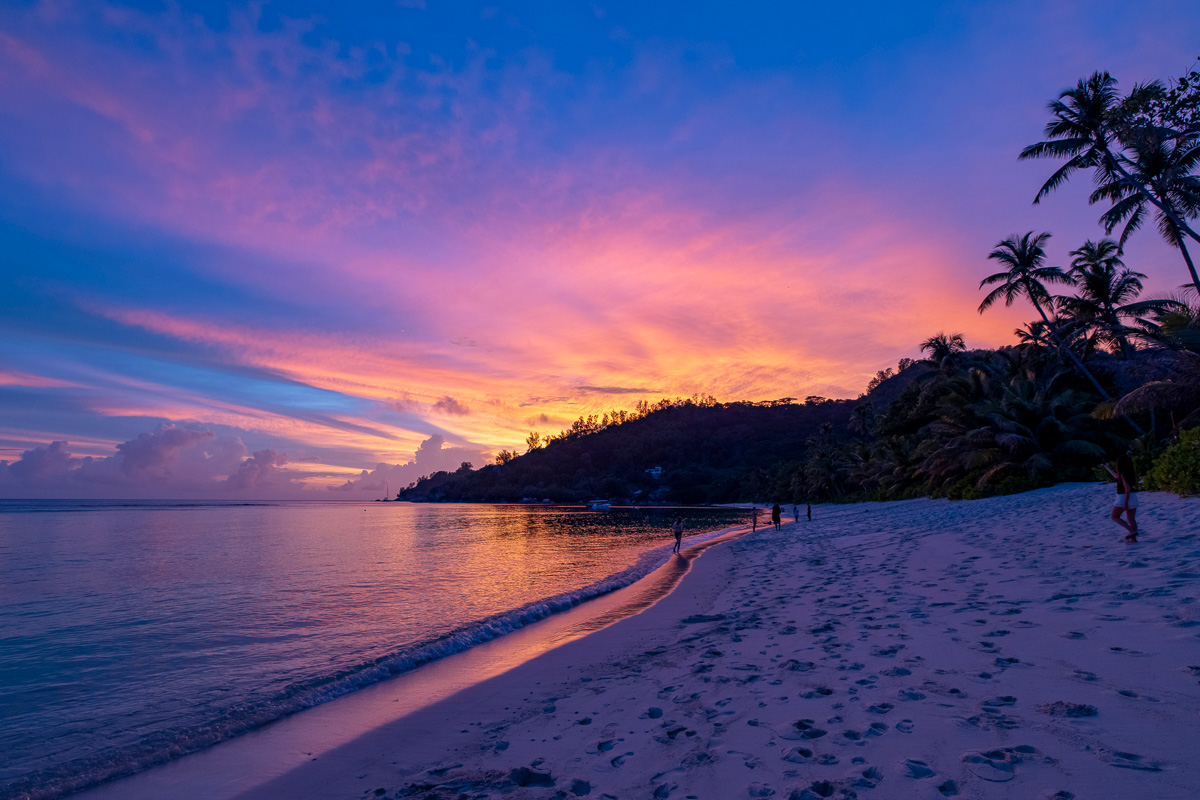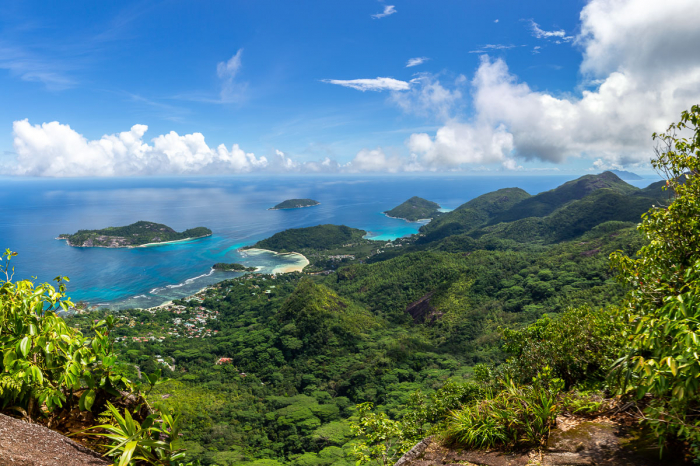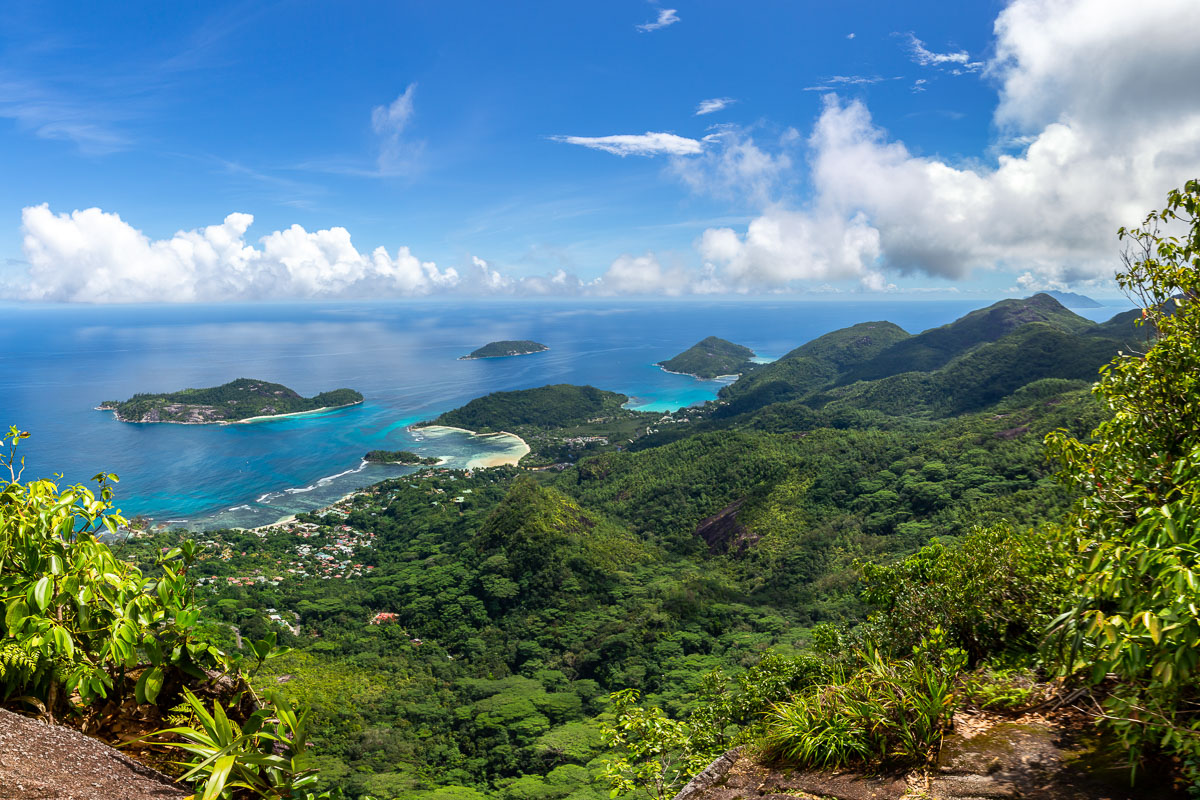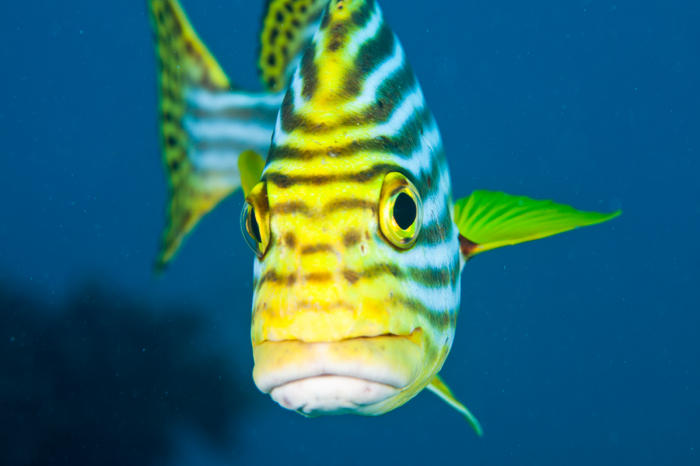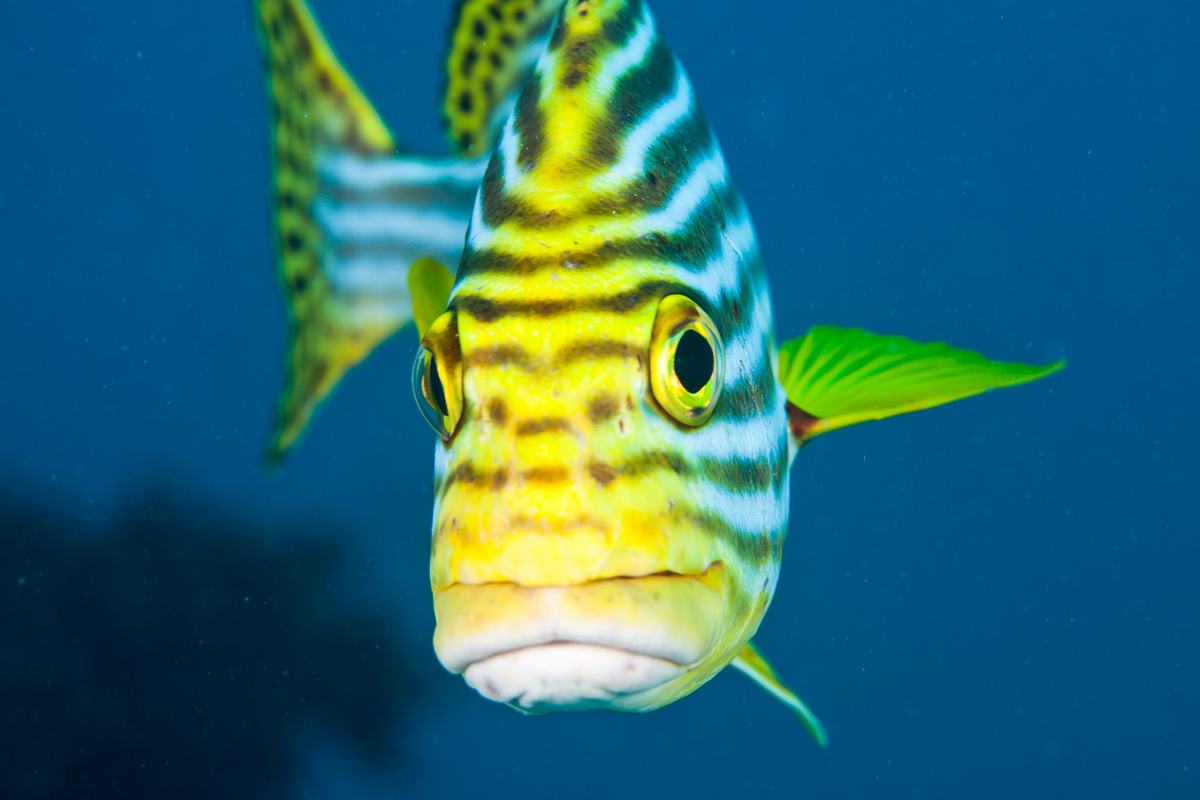 Diving Environment
Diving Season
Year round, best March - May, Sept - Nov
Top tips

Plan your trip between September and November for the best chances for whale shark encounters - although these encounters have become a lot more infrequent in recent years.
Mahe is home to some fantastic trekking, with opportunities to summit Mount Copolia and visit the scenic overlook at Morne Blanc.
Keep a safe distance from the reef here - fire coral is common, and touching it can cause a painful sting!
Shopping and medical services are scarce in this remote island nation. Bring all the personal items you plan to use from home!
About Mahe, Silhouette and North Island
The largest island in the Seychelles archipelago, Mahe is a paradise of lush hillsides, granite cliffs and peaks, and glittering turquoise bays. Dozens of endemic species can be found here, including colourful birds, fruit bats, and even giant land tortoises. Most of Mahe's resort areas are found scattered along the coast, with lively seaside towns boasting historic attractions and scenic natural areas, as well as a wide variety of accommodation. Global options for dining, drinking, nightlife, and shopping are available in nearly every town, but authentic local culture is still alive - with cuisine, art, music, and dance offering a glimpse into the country's fascinating history and melting pot of influences.
While Mahe is surprisingly sophisticated, its neighbours to the north feel far more remote and off-the-beaten-track. Silhouette Island has no roads and just one large hotel, leaving much of the island untouched by tourist development. This makes it a top pick for secluded romantic getaways and intrepid exploration. Hiking in the forests dotted with granite outcrops, and scuba diving and snorkelling in secret bays are among the island's top attractions. Similarly, North Island is home to one exclusive resort. This private playground is known to host high-profile guests including the British royal family, and celebrities like David and Victoria Beckham.
Getting there and around
Nearly every adventure in Seychelles begins and ends in the same place - Mahe's international airport. This well-connected travel hub receives flights from the US, Europe, the Middle East, and Asia - and offers domestic connections to Praslin to the northeast.
Once you've arrived in Mahe, getting around is easy. You'll find rental cars, public transport, and taxi services right at the airport. If you're heading north, a convenient ferry service connects with Silhouette Island three times a day. This small island, just 20 square kilometres in size, has no roads or cars - just footpaths suitable for walking and biking, and the occasional golf buggy used for transporting luggage. Transportation to North Island is arranged through its only resort.
Seychelles charter yachts and liveaboards depart from Mahe, Anse Possession on Praslin, and Inter-Island Quay at Port Victoria. Be sure to check your itinerary and make arrangements for a transfer with your boat's operator.
Where to stay
Mahe is the largest island in Seychelles, the country's economic and touristic centre and its main transportation hub. Most divers head straight to Beau Vallon Beach, where the majority of the island's dive centres are found. This scenic stretch of sand is one of Mahe's most idyllic, and visitors can find accommodation of all kinds here, ranging from quiet and comfortable guesthouses to all-inclusive resorts. Options for dining, drinking, and nightlife are equally abundant, making it a great place to stay and play.
Anse Royale, on the island's eastern coast, also has a lovely beach and a wide variety of accommodation. This part of Mahe is especially popular among nature enthusiasts, thanks to its lush rainforests and exotic flower and spice gardens. To the north, Victoria is home to high-end hotels and villas, and serves as the gateway to a series of small islands and the Saint-Anne Marine National Park. This charming seaside village is also the country's cultural hub, home to many historical sites as well as the Seychelles' National Museum of History. Smaller towns on Mahe's west coast make for excellent options if you're hoping for a secluded and uncrowded experience, while the beaches around Port Launay are home to an enticing assortment of opulent all-inclusive resorts.
Silhouette Island offers a far more remote experience, with few options for overnight accommodation. The island's eastern coast is home to one major resort, and a handful of small hotels and guesthouses are scattered along the sand. Many of these include full board or the option to self-cater - but keep in mind that shopping opportunities on the island are minimal.
North Island is home to an exclusive resort, with just a handful of luxurious villas. No other accommodation is available on the island and day trips ashore are not permitted.
When to visit and dive
Seychelles is a year-round diving destination, though there are two windows when conditions are at their best and wildlife encounters peak - March through May and September through November. During these months, water temperatures reach a balmy 30°C and visibility averages around 30-metres.
The southeast monsoon during July and August brings strong winds and rough surface conditions. Water temperatures drop to 25°C, and the ocean begins to cloud with blooming plankton. While this lowers visibility significantly, it also attracts the occasional large filter feeders like whale sharks and mantas that arrive to feed and stay on through November. October through March is considered the rainy season, with near-daily afternoon downpours and high humidity.
You can expect a warm, tropical climate no matter when you visit Seychelles. The average air temperature ranges from 24-32°C and you'll likely see a little rain, even if you visit during the dry season. June and July are the driest months, but both still see some precipitation.
Conservation in the Seychelles
The Seychelles have taken an enlightened approach to conservation, designating nearly half of the country's landmass as nature preserves and national parks. In 2020, the archipelago reached the milestone of protecting around 30% of its waters - an achievement made possible by the world's very first debt refinancing for ocean conservation programme, co-designed by The Nature Conservancy and the Government of the Seychelles.
The nation's corals, once victims of extreme bleaching, are now better defended against destructive fishing practices and could recolonise reefs affected by climate events. These waters are also home to a variety of rare species, including the Indian Ocean's only dugongs, Southern Ocean humpback whales, manta rays, sharks, endangered sea turtles, and economically important fish like tuna - all of which are now under increased protection.
---
Mahe, Silhouette and North Island dive resorts