Cosmoledo Eco Camp
Remote safari-style eco camp offering exploratory diving and fly fishing in Cosmoledo Atoll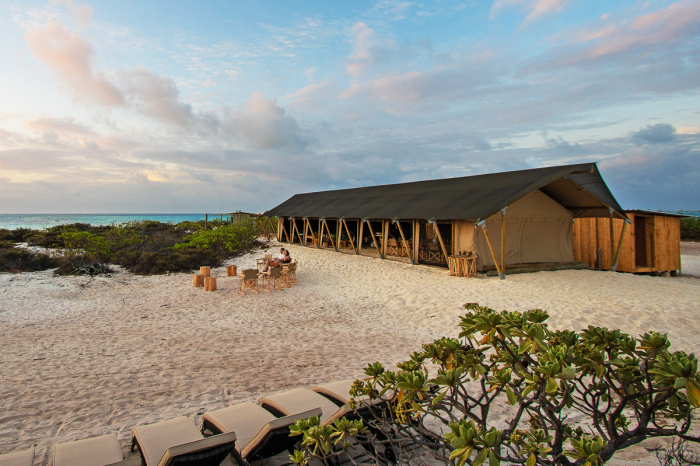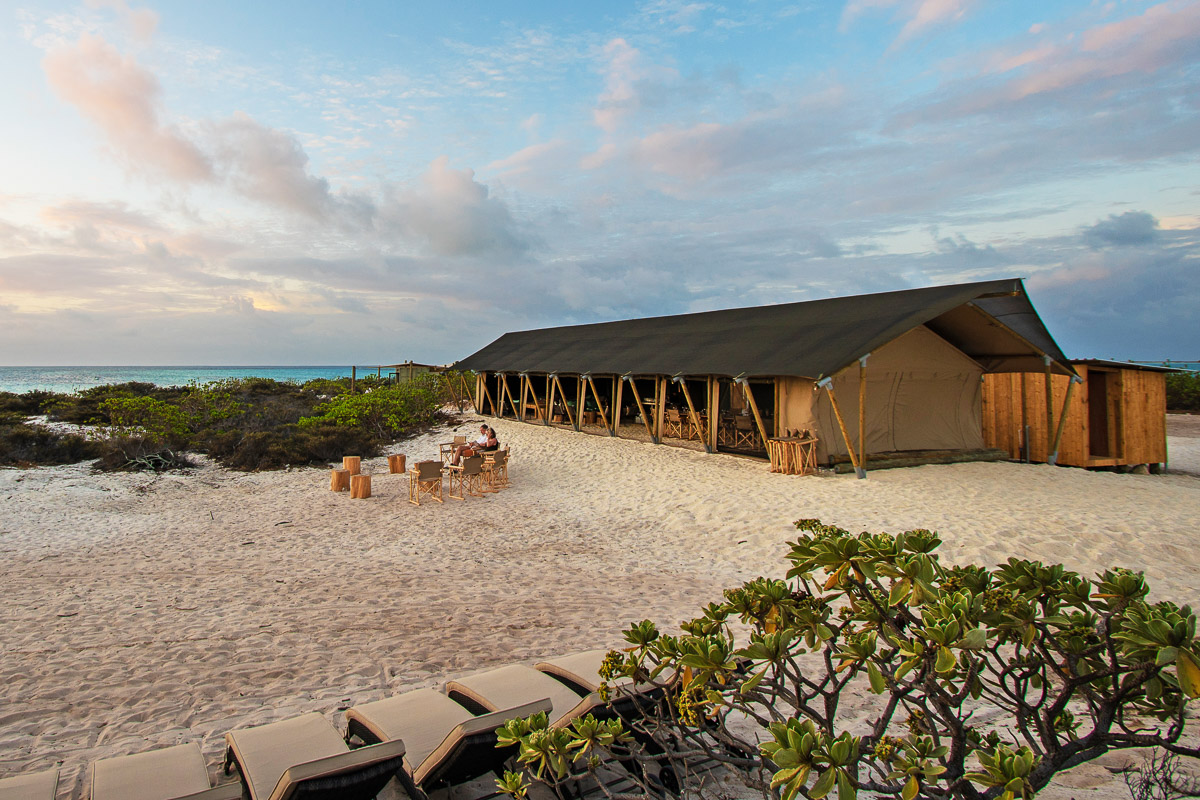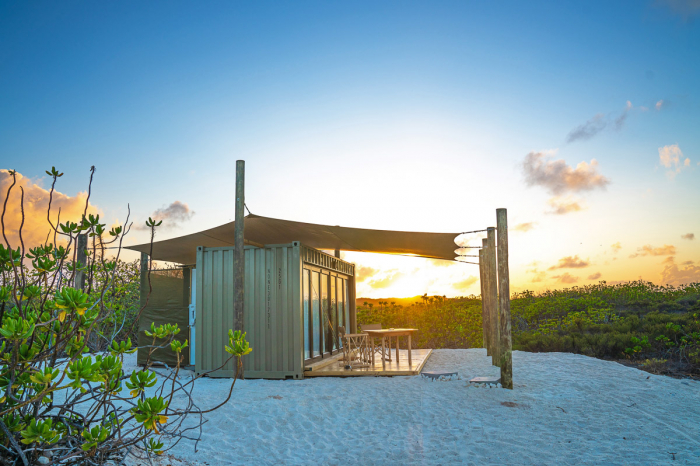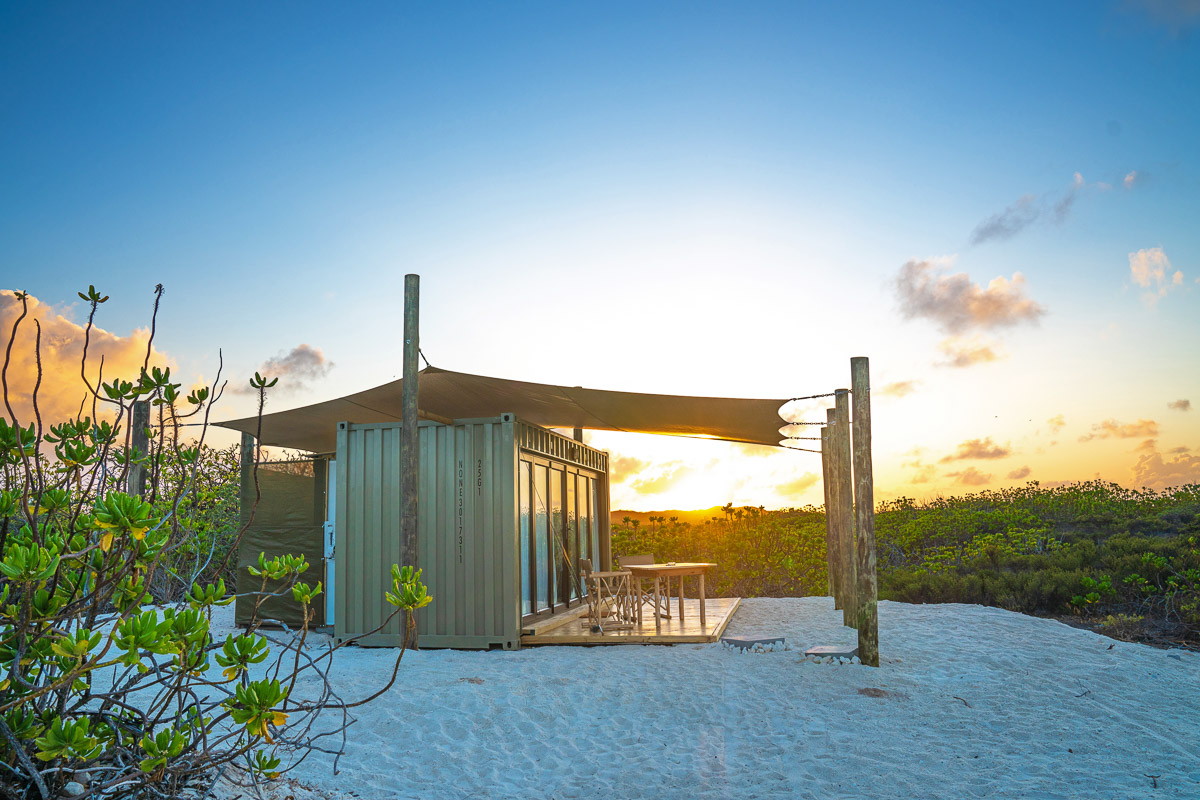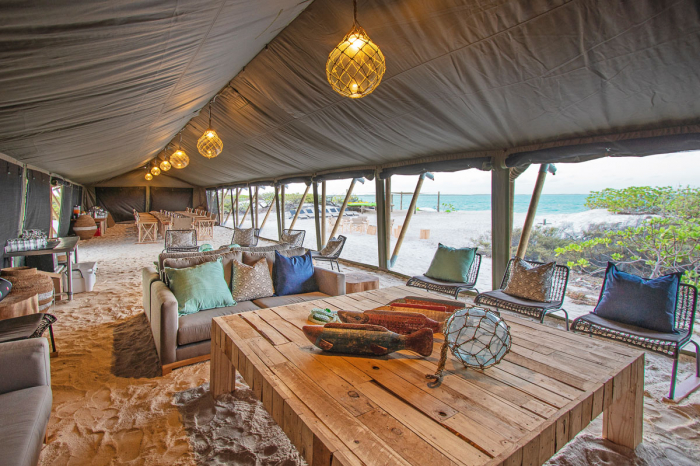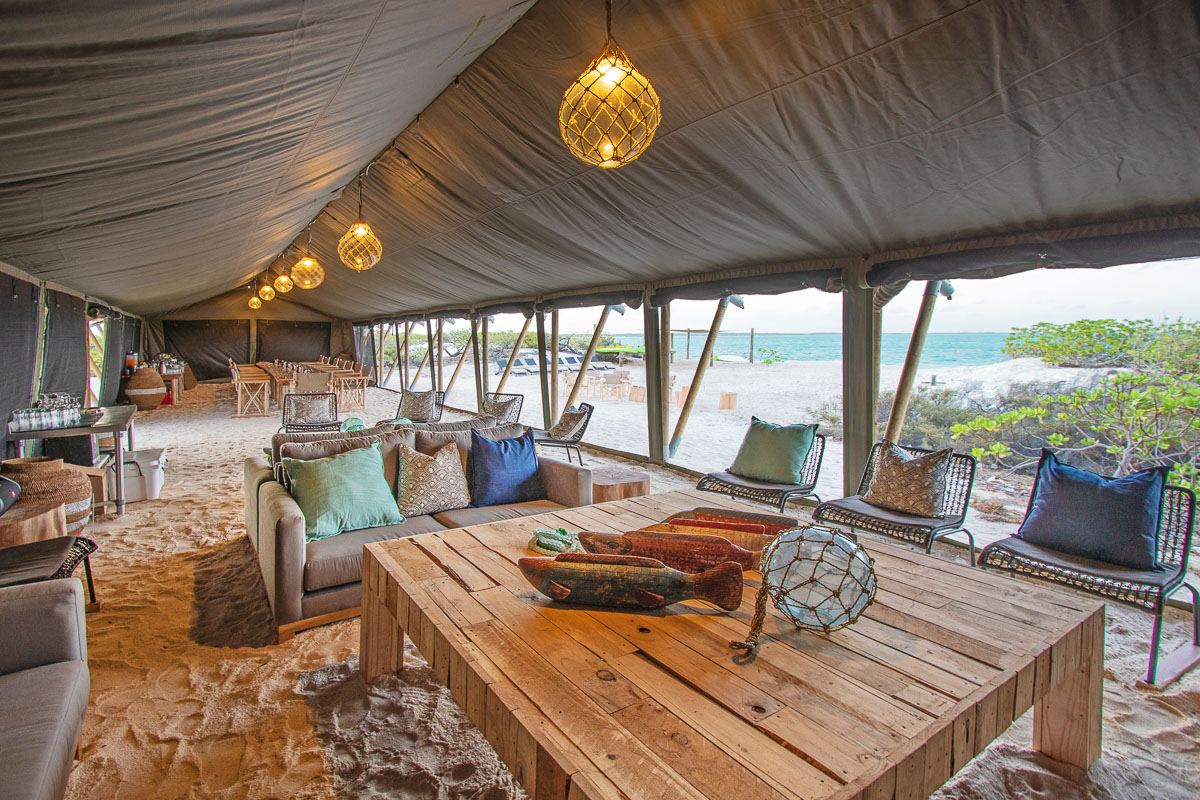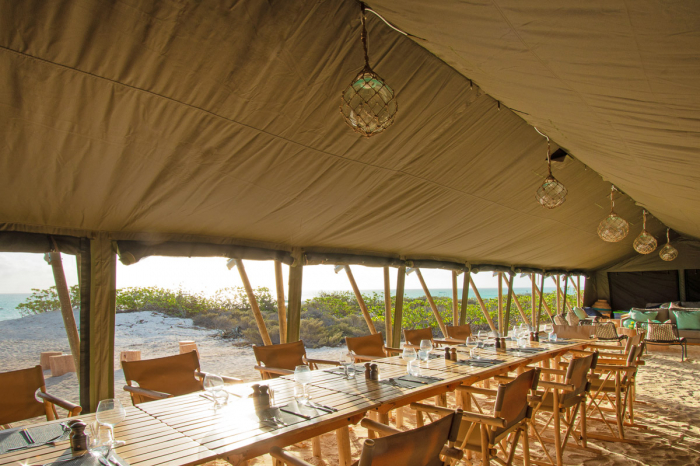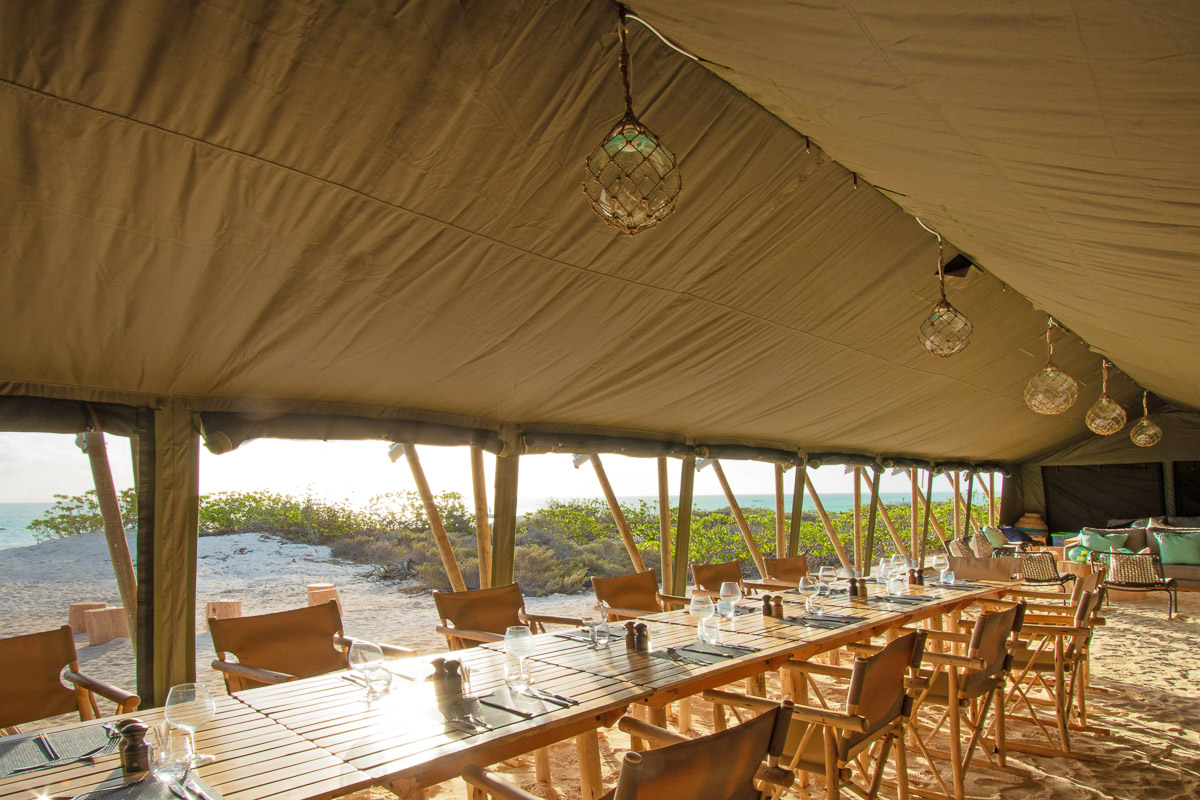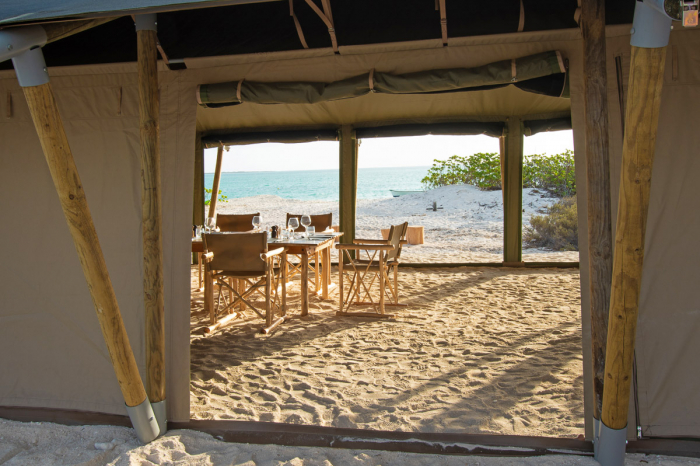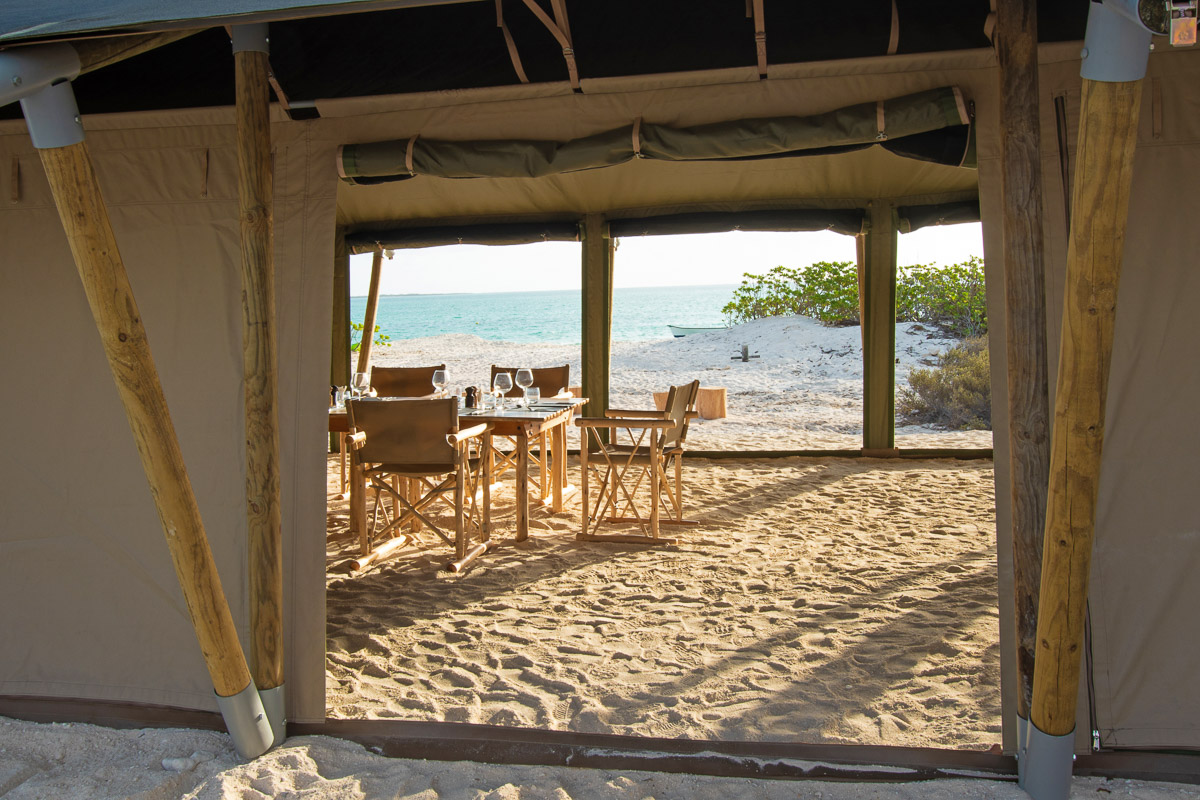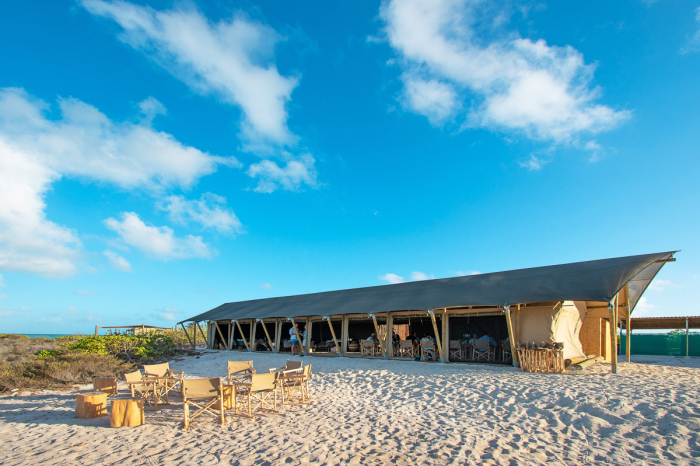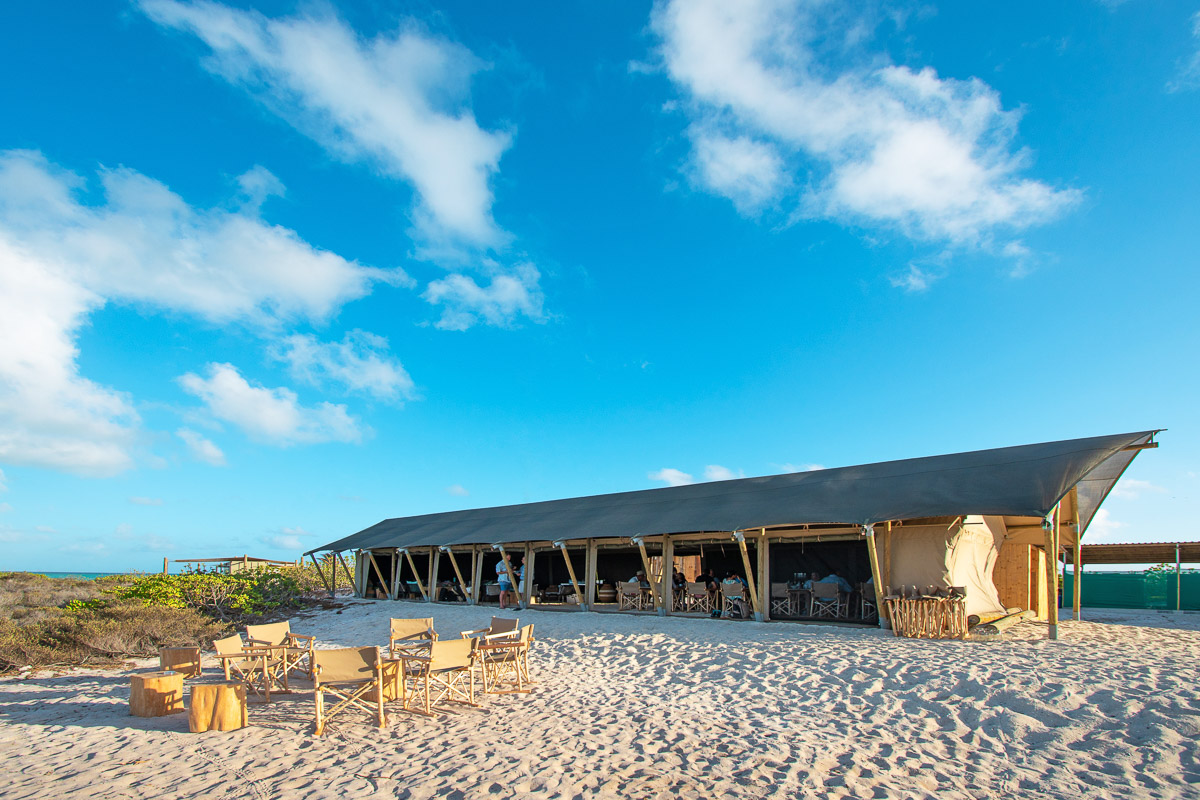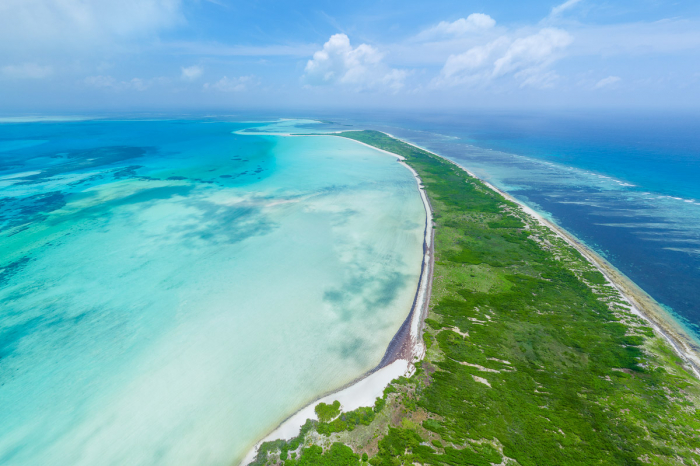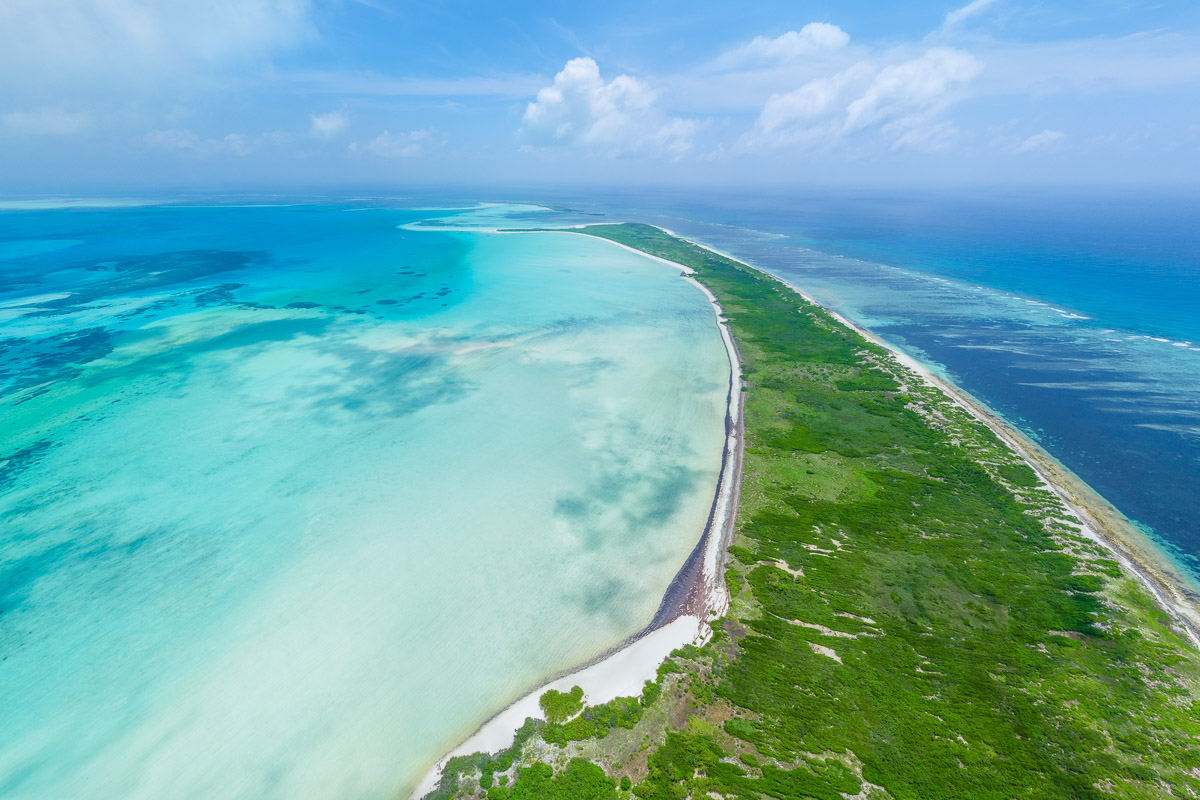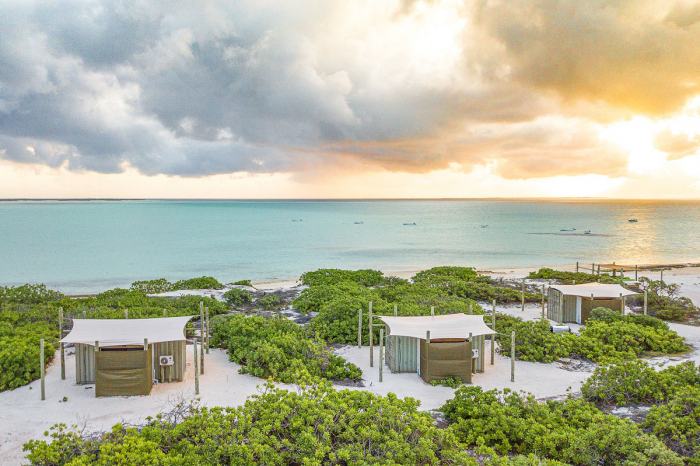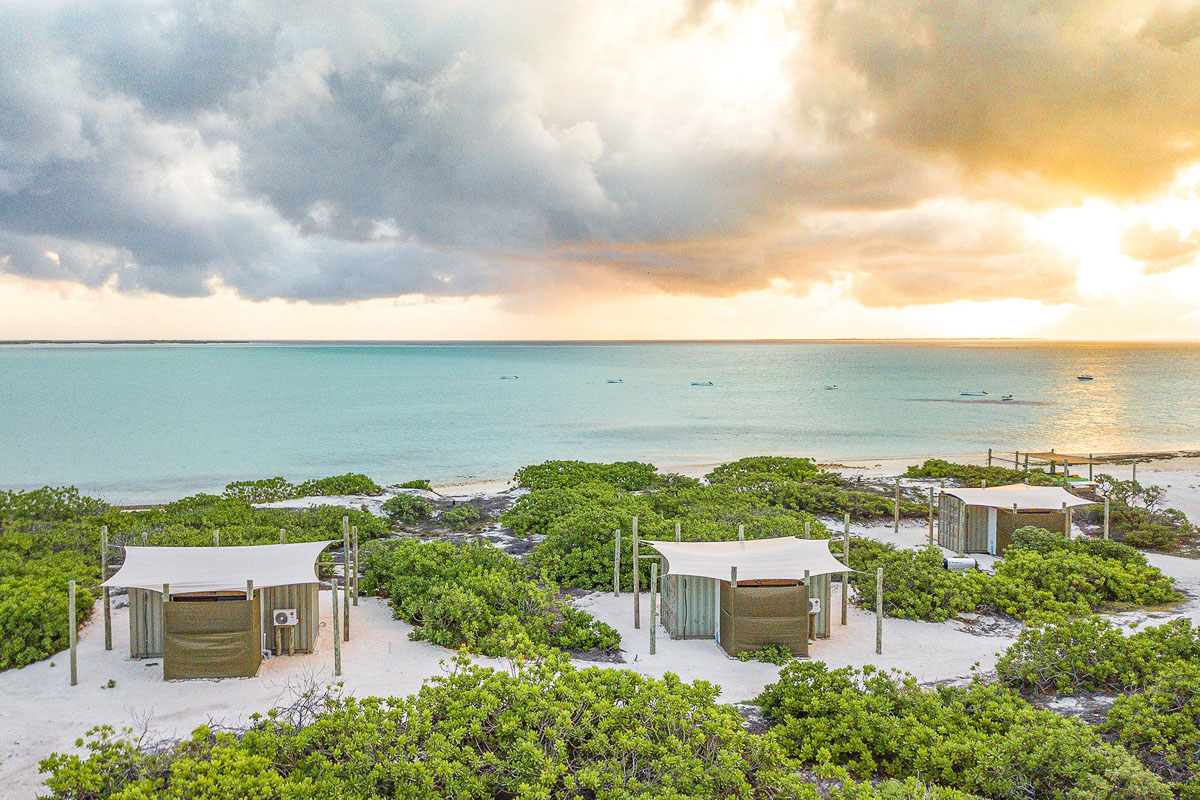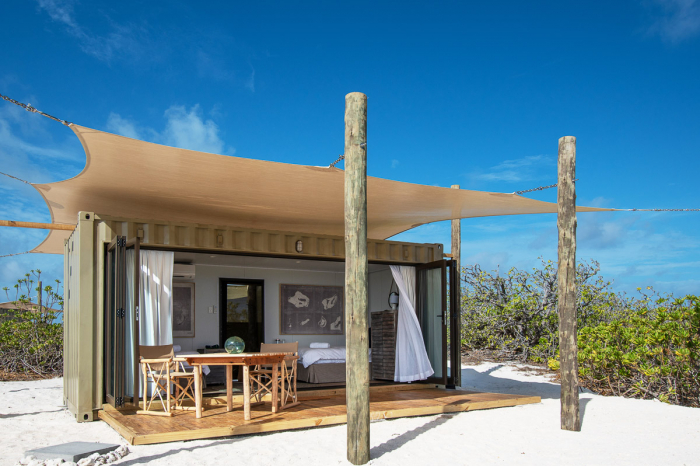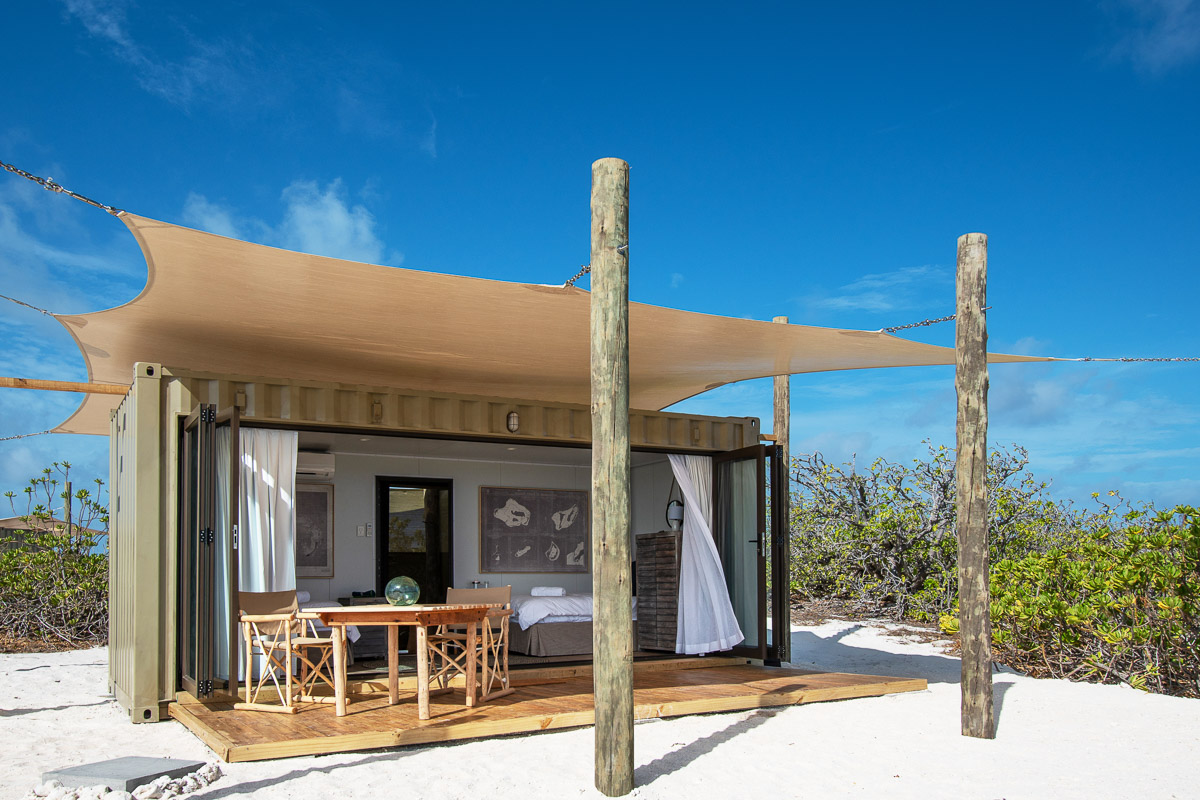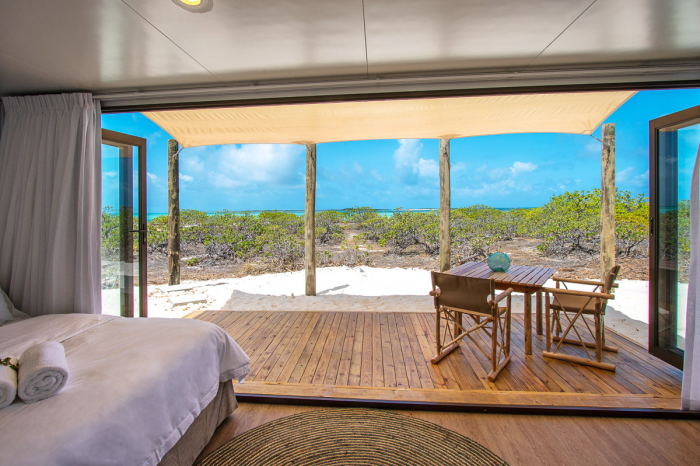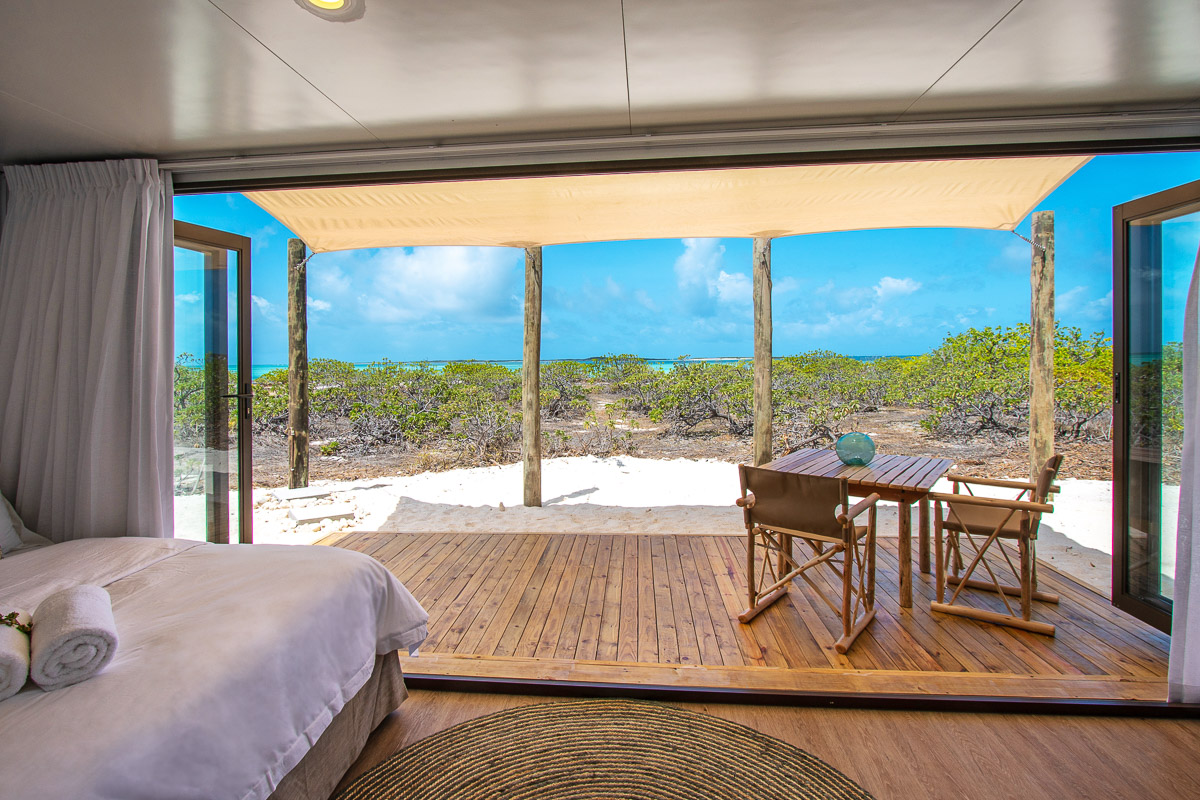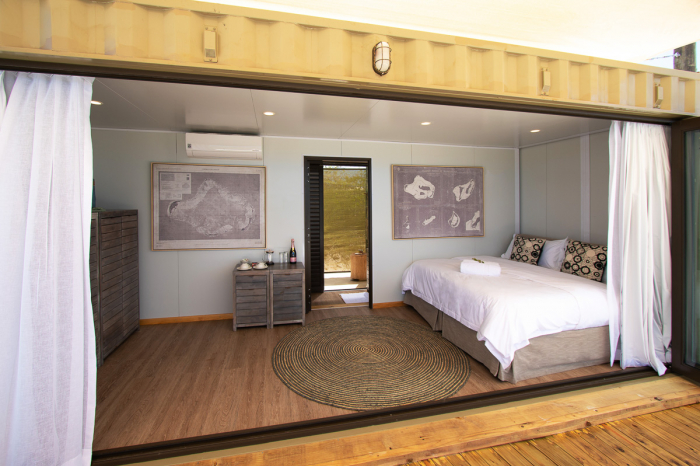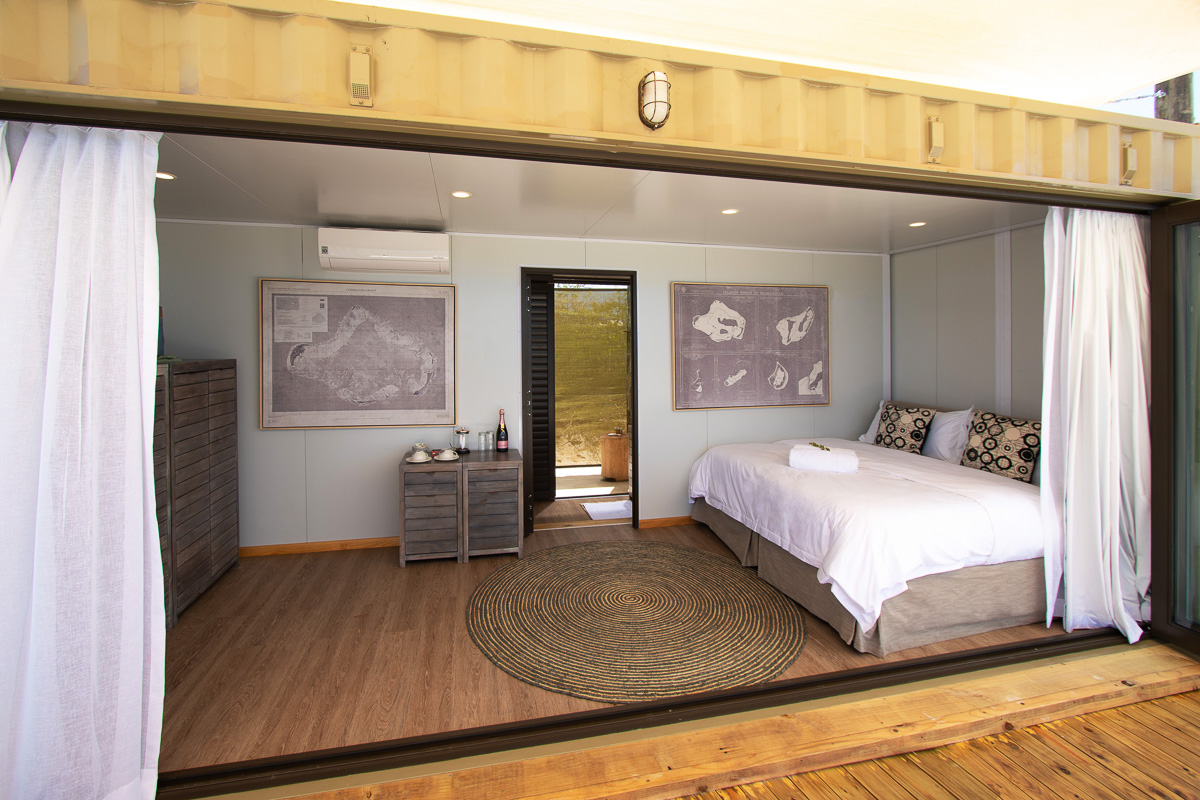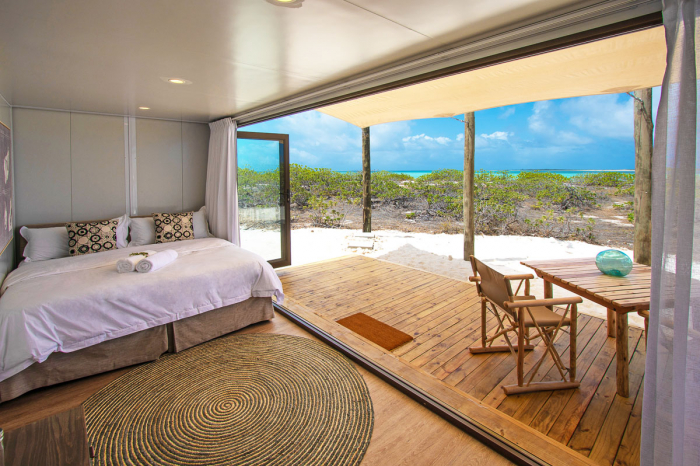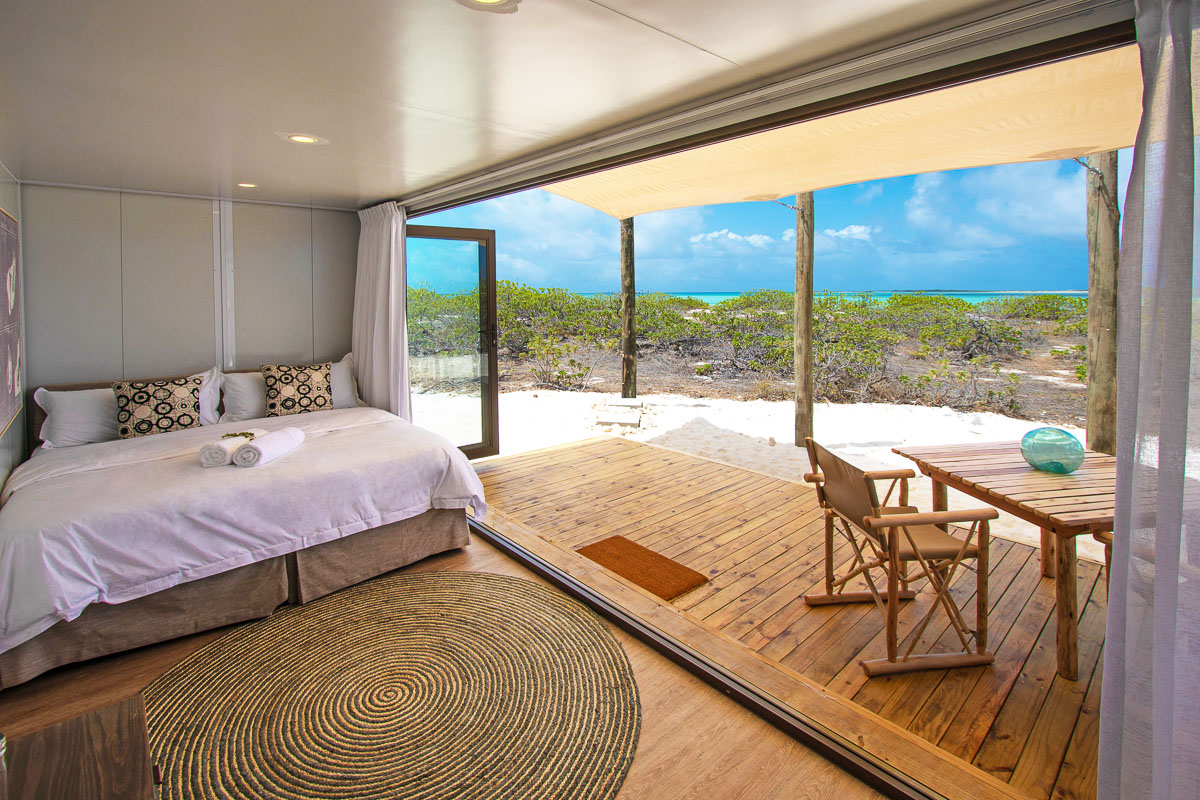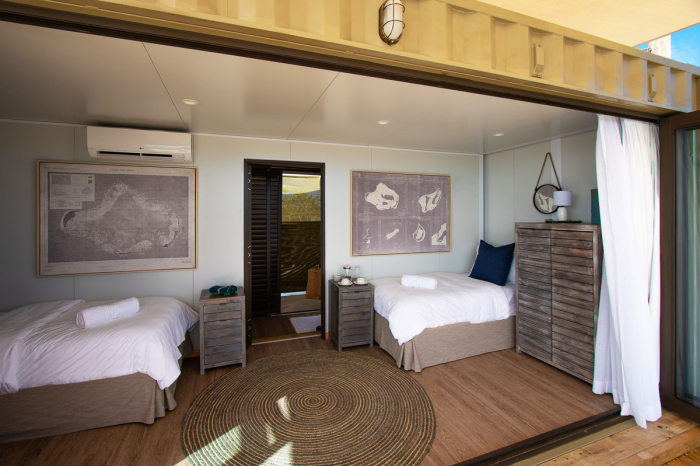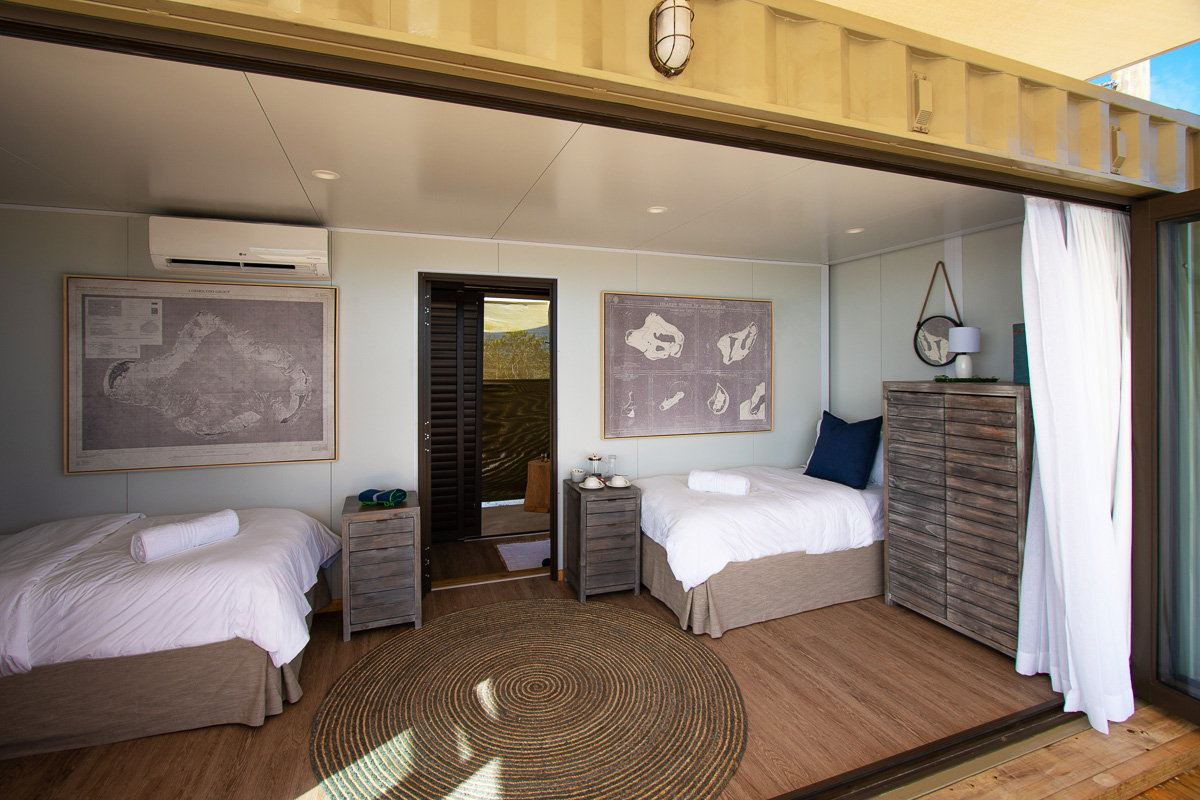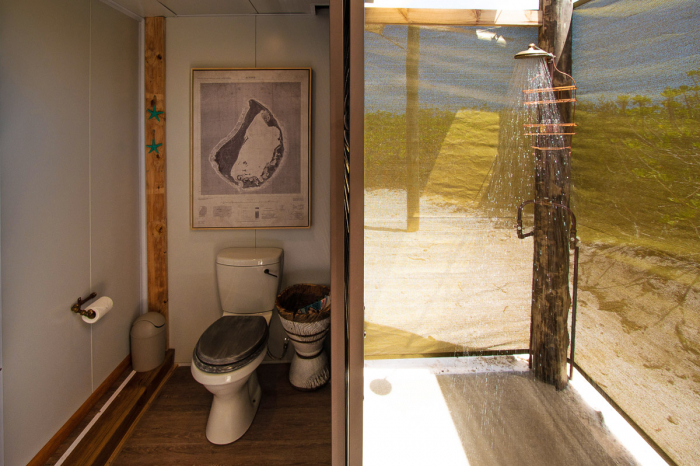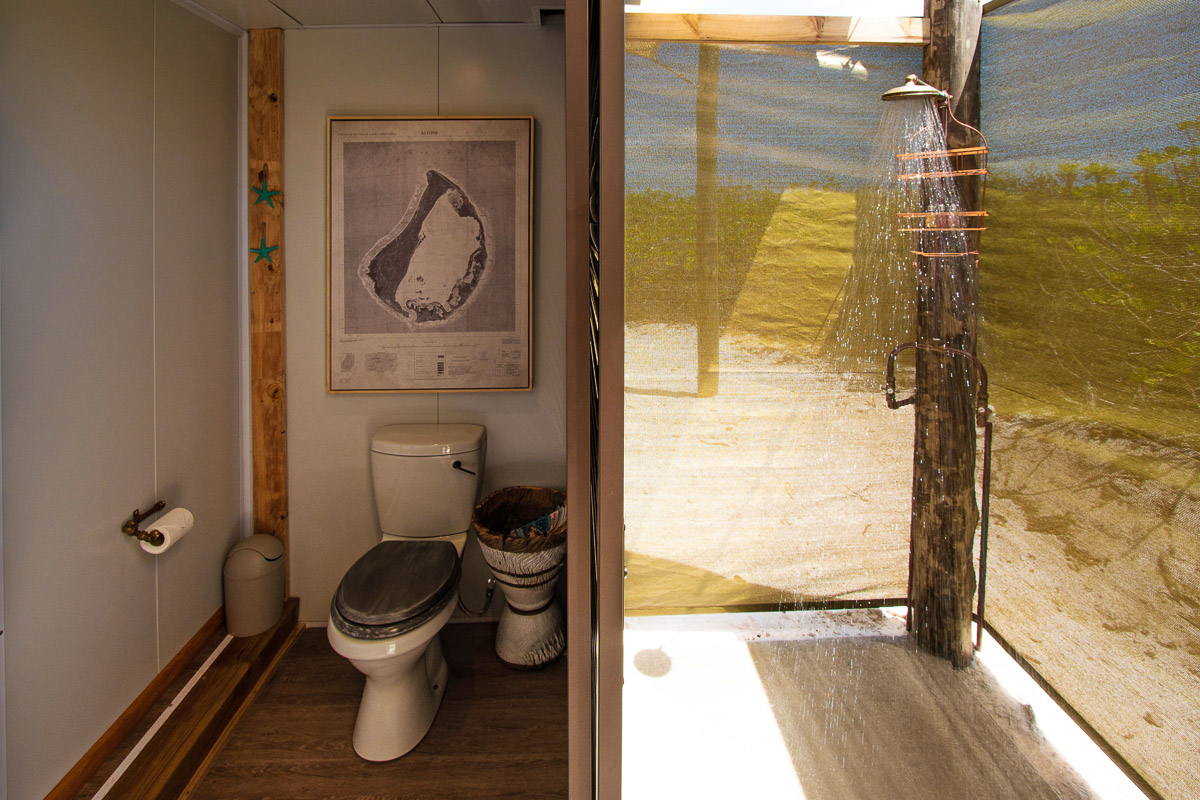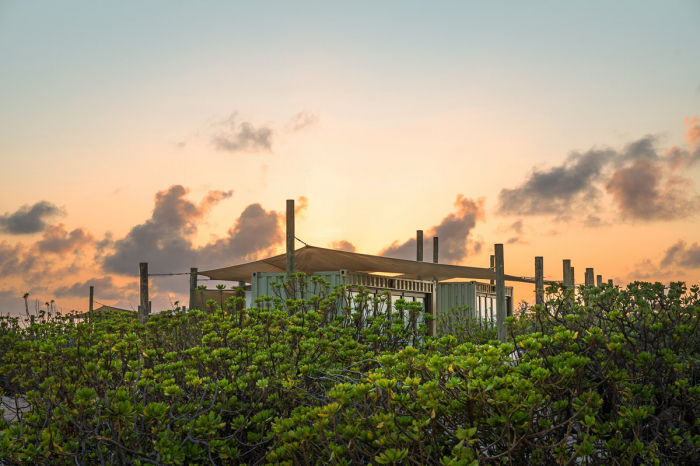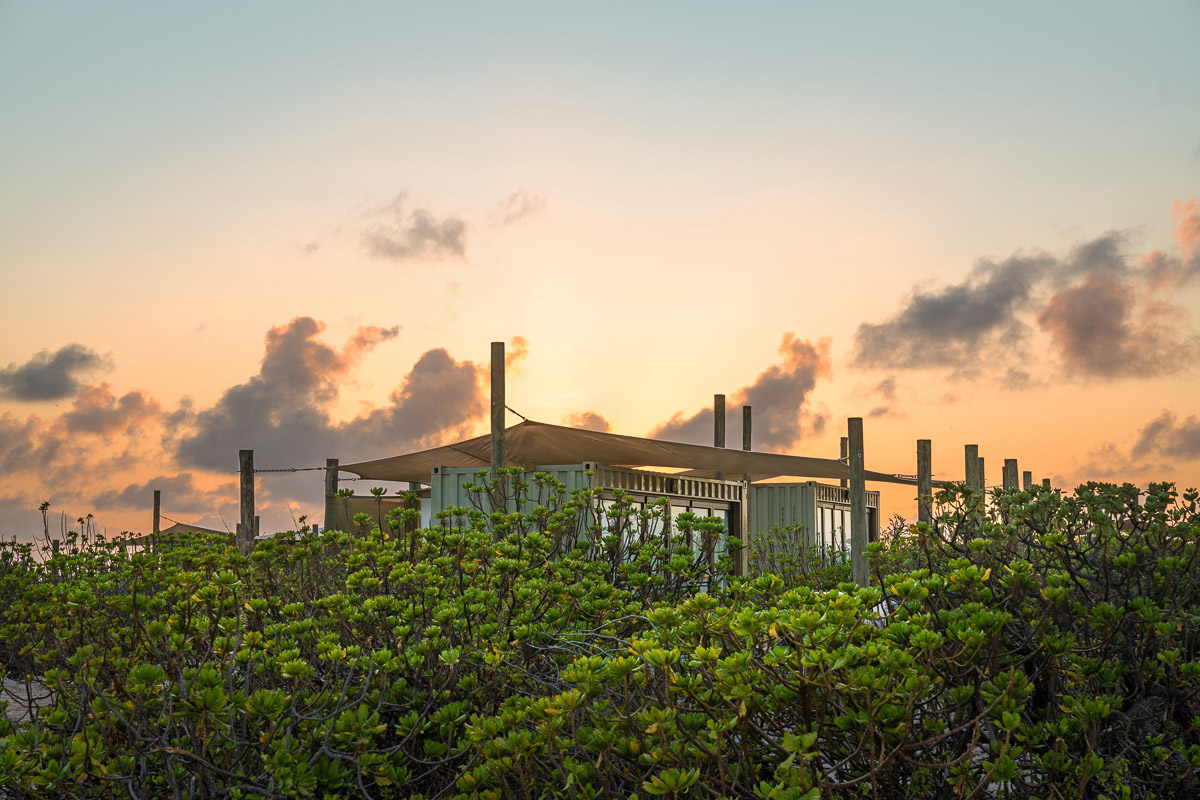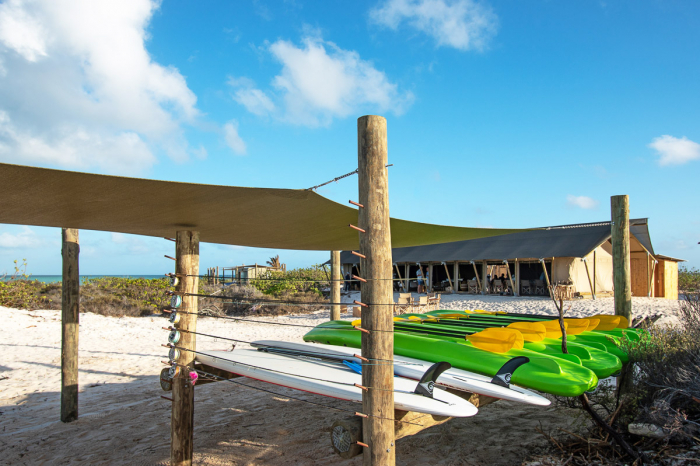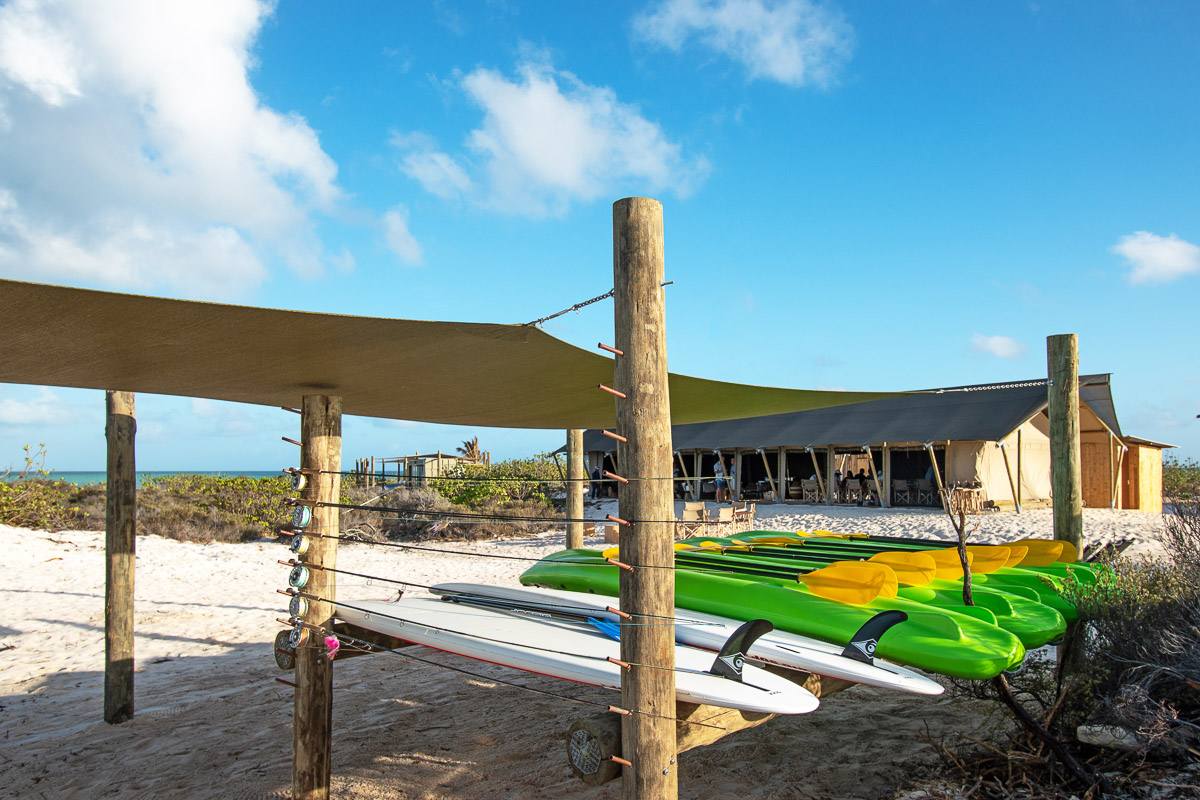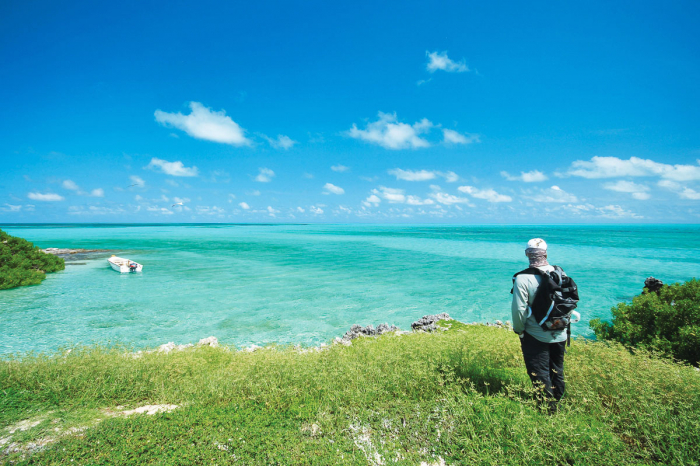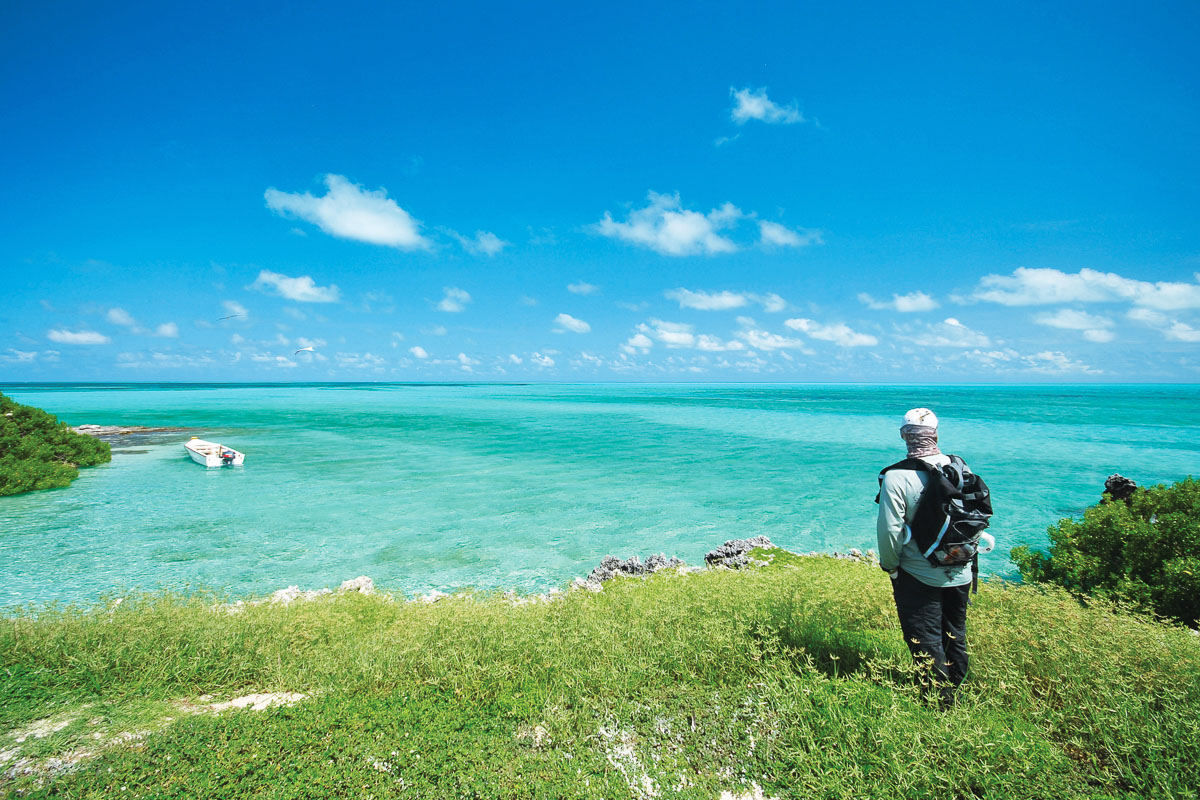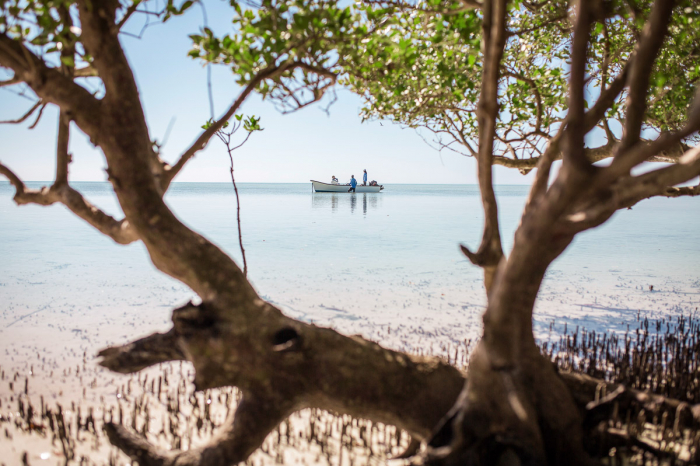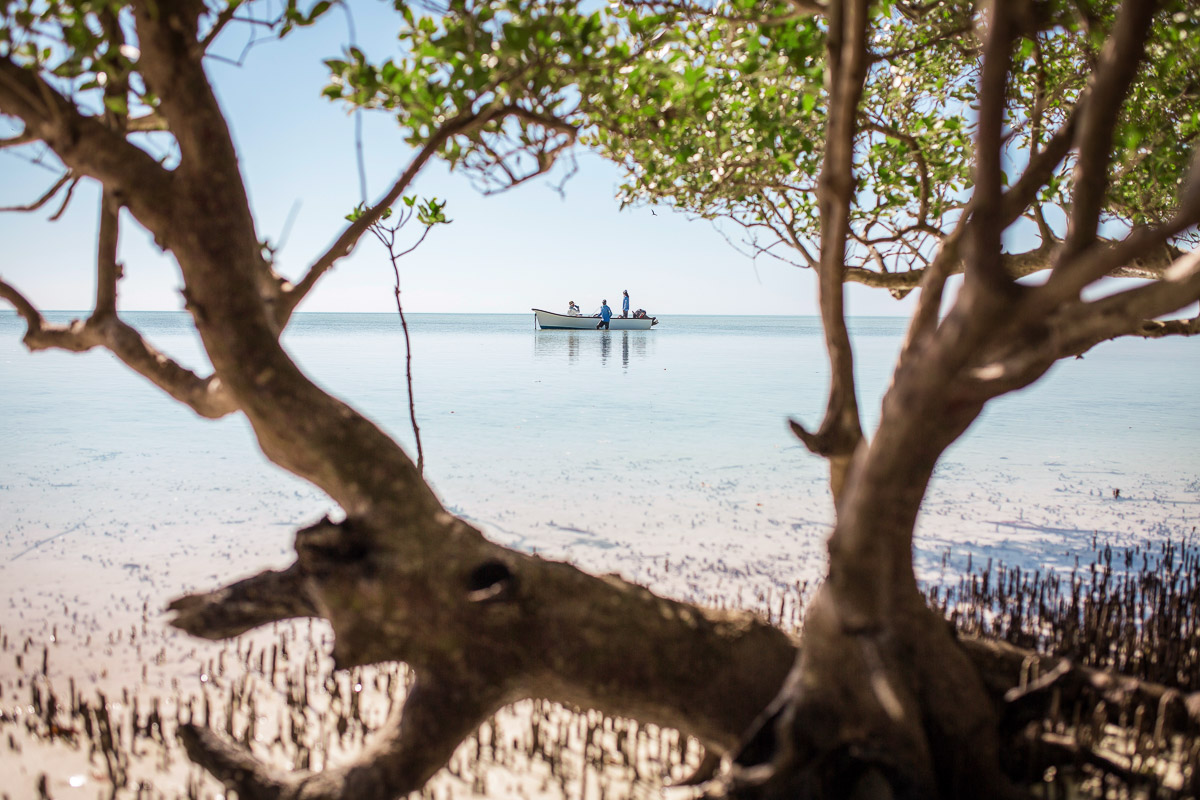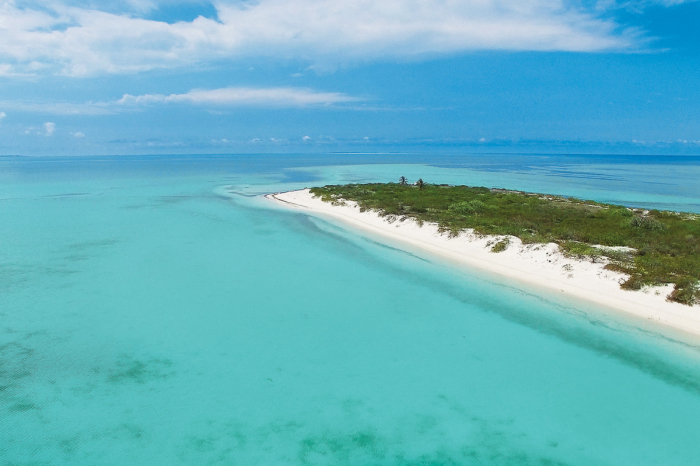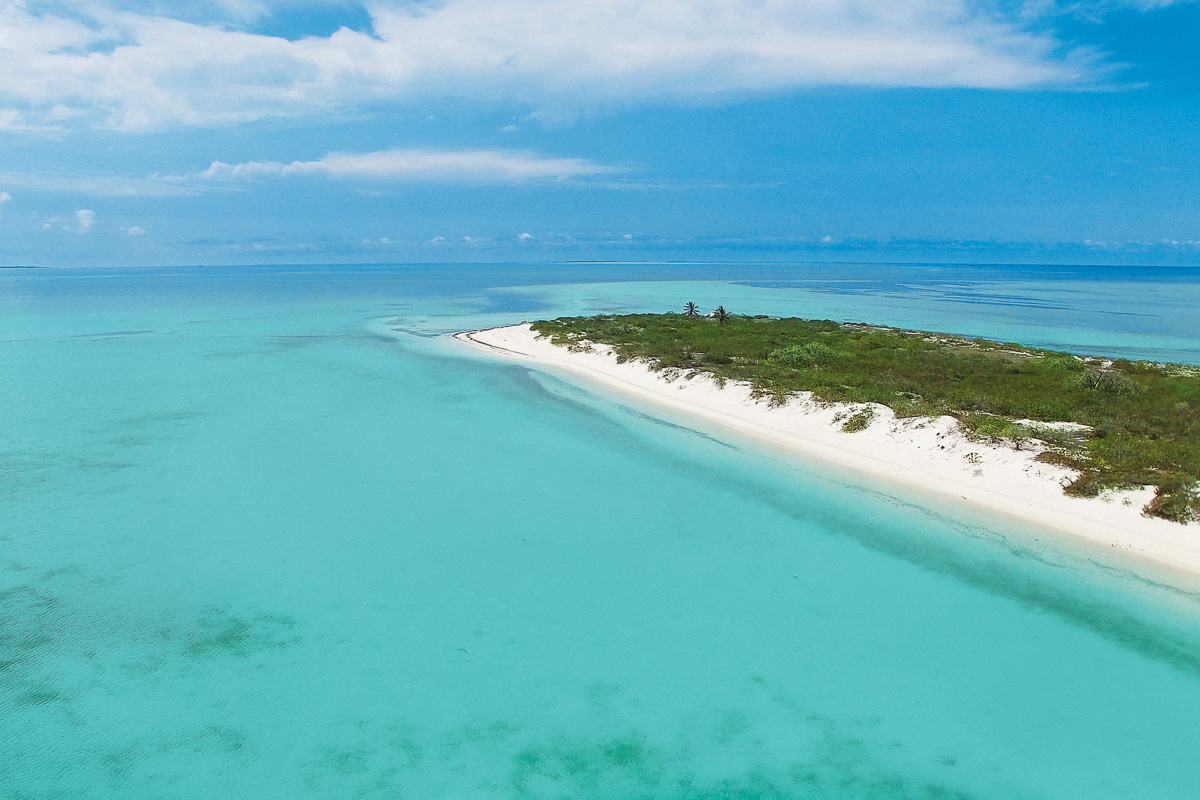 Overview
Operated by the sustainability-focused Blue Safari Seychelles
Stay in unique eco-pods for the ultimate safari-style adventure
Just eight rooms on the entire atoll, guaranteeing intimate experiences
Discover new dive sites with the atoll's first dive operator
Located on one of the Seychelles' most isolated atolls, just a stone's throw from the World Heritage Site of Aldabra, Cosmoledo Eco Camp feels like it is perched at the edge of the world. With only eight eco-pods on site, and a select number of guests allowed on the island each week, this resort guarantees plenty of personal attention - ensuring every guest has the holiday of their dreams. And, as the first and only accommodation on the atoll, Cosmoledo Eco Camp also offers unparalleled opportunities to scuba dive untouched underwater environments and discover new dive sites, as well as enjoy world-famous saltwater fly fishing.
---
---
Amenities
---
About
About Cosmoledo Eco Camp
Cosmoldeo Eco Camp by Blue Safari Seychelles is managed by a team who pride themselves on pioneering exceptional hospitality, marine safaris, and ocean experiences in one of the most biologically diverse ecosystems in the world. Currently, Blue Safari steward four of the most pristine atolls in the Seychelles' Outer Islands, providing ideal bases from which to explore this unrivaled destination. The Blue Safari team brings expertise and passion to the table, crafting personal memories amongst pristine natural surroundings and setting benchmarks for outstanding scuba diving and saltwater fishing experiences.
For many years, Cosmoledo Atoll was the sole domain of fly fishing enthusiasts, but this unique eco camp has opened up a whole new world to adventurers looking to explore somewhere a little different. Located on Wizard Island, over 1,000-kilometres from the capitol, Cosmoledo Eco Camp lies at the heart of one of the Seychelles' most remote frontiers of exploration and conservation, just a stone's throw from the World Heritage Site of Aldabra. But don't let the remote location deter you! This resort's unique concept, understated luxury, and stylish pod-style lodging invoke an unparalleled sense of adventure, while providing guests with all the necessary luxuries for a comfortable trip.
Explore the resort
A stay at Cosmoledo Eco Camp revolves around the dining, lounge, and bar area, a large tent with bare beach floors. There is a strong emphasis on the Seychellois Creole heritage of the island and menus often feature fresh fish, complemented by produce from the vegetable garden on Alphonse Island. All guests dine together in the spacious tent, where they can socialise and regale one another with stories of the day's adventures. After dinner, guests can retire to their recrafted Eco Pods which are perfectly located within the unspoilt beauty of the island.
Complimentary activities include guided kayaking and stand-up paddleboarding around the atoll, as well as guided reef flats expeditions, and bird watching. A tour of Wizard Island can also be organised for guests to familiarise themselves with the coastal trails and secret spots on the island. In-room spa services are also offered by a qualified masseuse who works magic on tired bodies in need of special attention or simply those just wanting to indulge themselves.
Cosmoledo has become known as one of the best giant trevally fisheries on the planet, with incredible catch-and-release fly fishing excursions led by some of the most experienced guides in the Seychelles. Cosmoledo Atoll is also home to a vast variety of bluewater species, with catch-and-release excursions in search of sailfish, wahoo, dogtooth tuna, yellowfin tuna, and mahi-mahi.
Diving from Cosmoledo Eco Camp
Astove Coral House's full range of ScubaPro and Mares diving equipment is provided by Blue Safari Alphonse and maintained to the highest possible standards. Owing to the unpredictable currents and remote location, all divers are provided with a Surface Marker Buoy, and more advanced divers can also request reef hooks. A limited number of computers, torches, and compasses are also available. On request, Astove Coral House can stock a variety of accessories from their base at Blue Safari Alphonse, including slates, lanyards, ear drops, mask straps, dry bags, sunscreen, and Ocean Positive swimwear by Fourth Element.
Very little scuba diving has been done around Cosmoledo to date, making for a thrilling and unique diving experience, with new dive sites constantly being discovered. The tidal movements are considerable at Cosmoledo, particularly between islands, and the dive team will plan each day accordingly - avoiding lengthy boat rides at low tides and sandy plumes caused by outgoing currents. Five purpose-built skiffs are used for local diving, while for further-flung sites guest head off on a larger 11-metre vessel designed for comfort and easy diving.
---
Top tips
Cosmoledo Eco Lodge is open from November to April, when the seas are calm enough to explore the atoll.
Special spa packages, such as the fisherman's massage, concentrate on key sensitive points to ensure you are left feeling rejuvenated and ready for the next adventure.
Speak with the team on arrival day, or before, to create the perfect dive programme for you based on your interests and experience level.
Conservation
With the aim of promoting conservation through low-impact ecotourism, the Blue Safari guide team works alongside the Island Conservation Society to ensure the ecosystem at Cosmoledo is protected from overfishing and over exploitation. The resort's guides are conservationists at heart and many of them also hold qualifications as ecologists.
Cosmoledo is an important bird area and holds the largest colonies of all three species of booby that breed in Seychelles. The atoll also boasts the Seychelles' largest colony of sooty terns breeding on the northern end of Wizard Island. Endemic land birds include the Madagascar white-eye, the souimanga sunbird, and a particular form of Madagascar turtle dove. This is also the only atoll in the Seychelles where the Madagascar banded lizard can be found. Of course, the sand-filled shores are also a breeding ground for both green and hawksbill turtles, and it is not uncommon to see turtle hatchlings digging their way free from their sandy nests and heading for the sea.
---
Diving
Diving in Aldabra, Astove and Cosmoledo

As a rule, the more remote a destination, the more pristine the diving - and located around 1,000-kilometres from the Seychelles' main island of Mahe, the Aldabra Group is about as remote as you can get. In fact, this isolated collection of distant islets and atolls was described by Sir David Attenborough as "the loneliest of islands, far from the paths of shipping and cut off from the rest of the world". Needless to say, this is not the place for an all-inclusive luxury experience. This is the realm of unparalleled adventure diving and sport fishing, with minimum frills and a healthy dose of conservation.
---
Resort checklist
Number of rooms
8
Official dive center rating
PADI
Courses offered
N/A
---