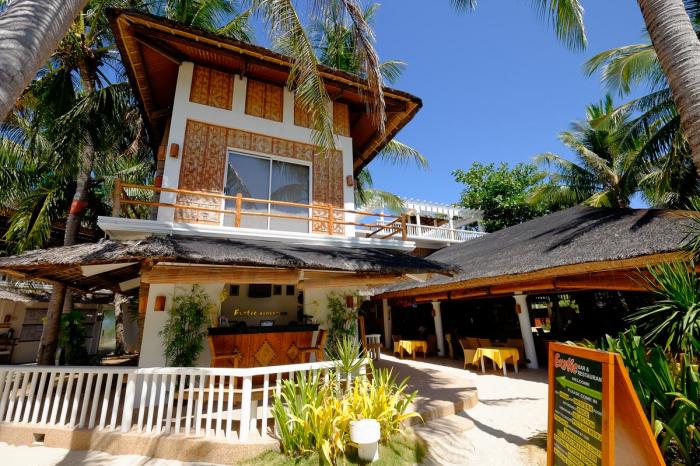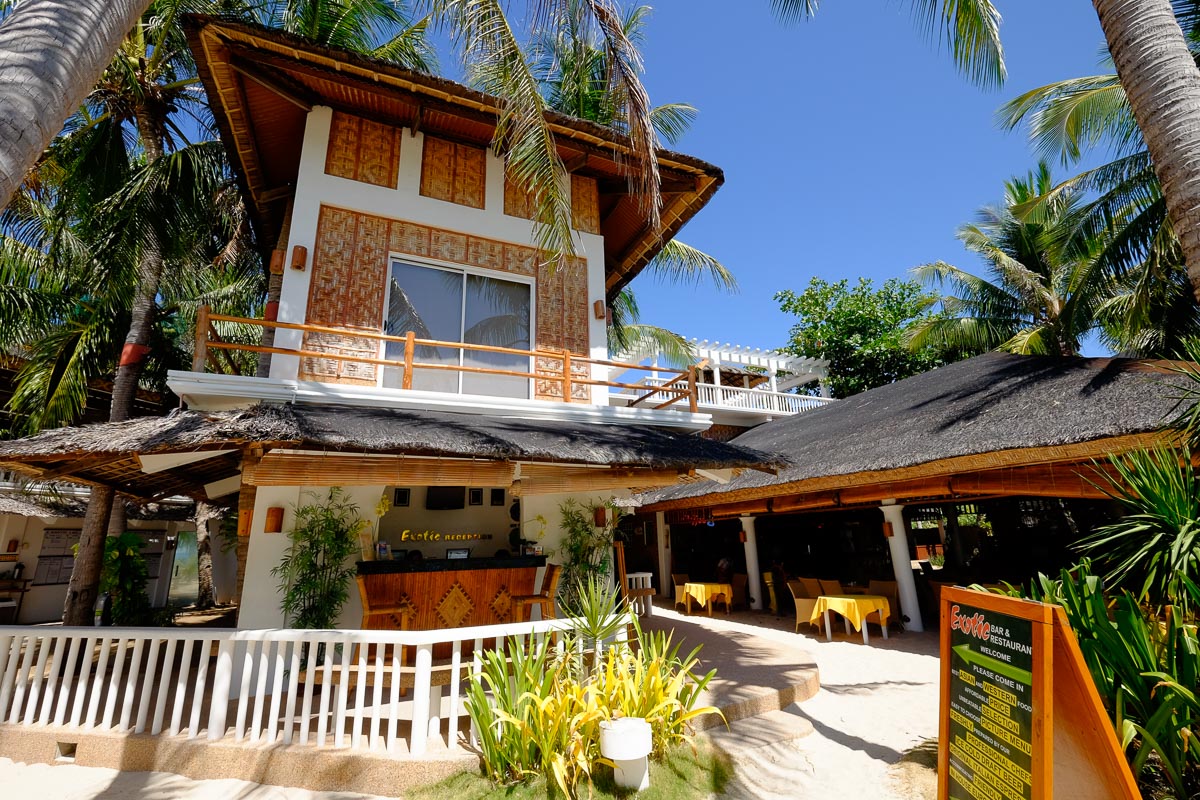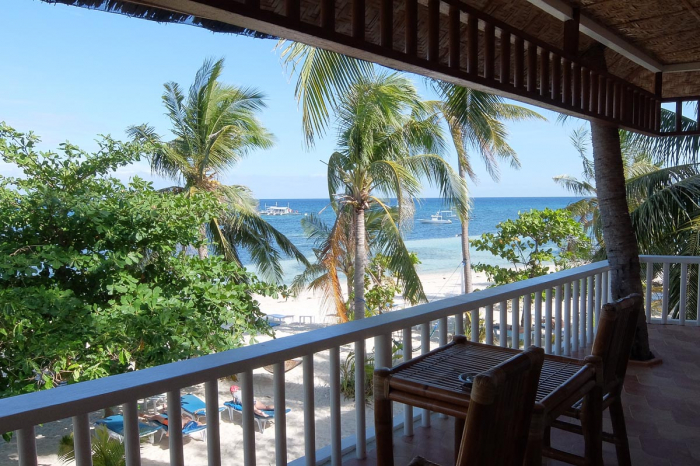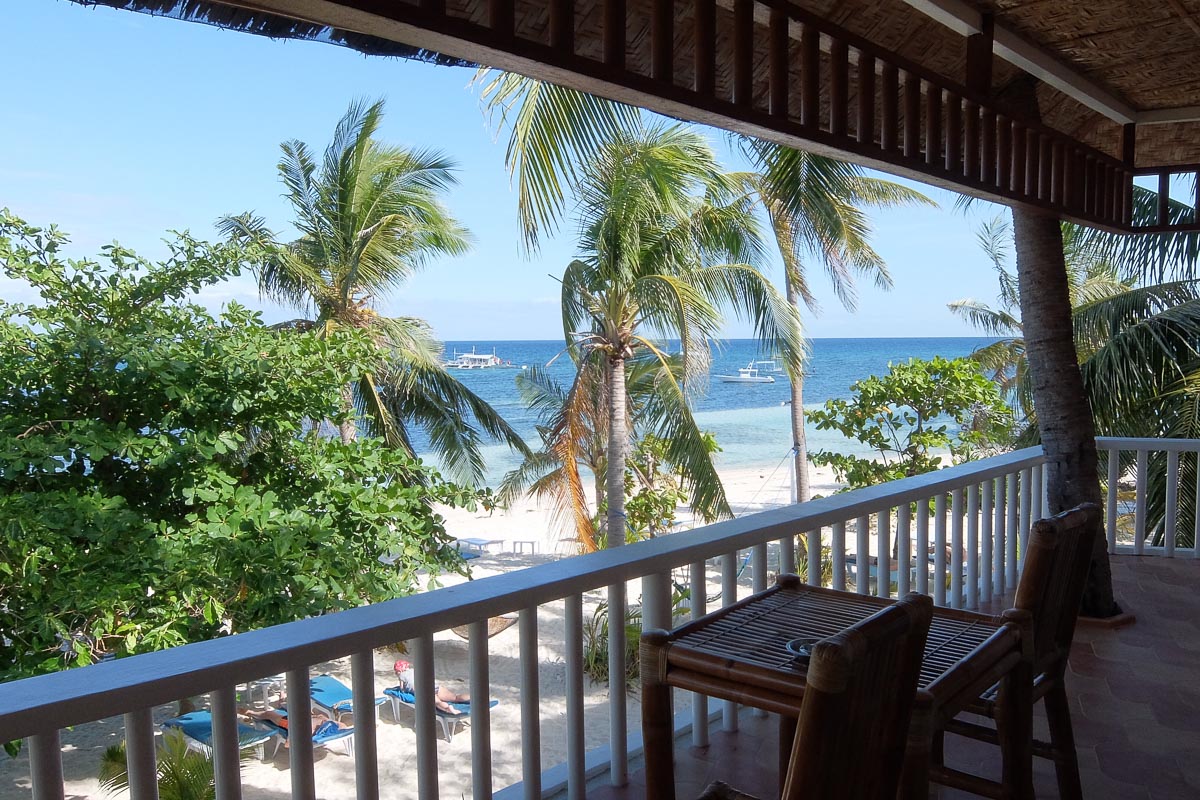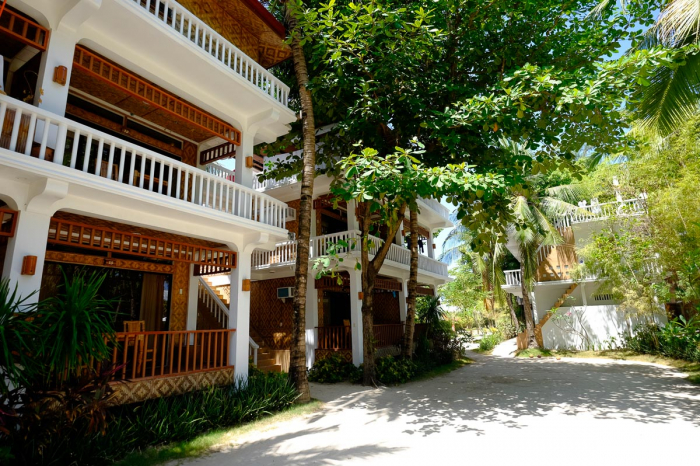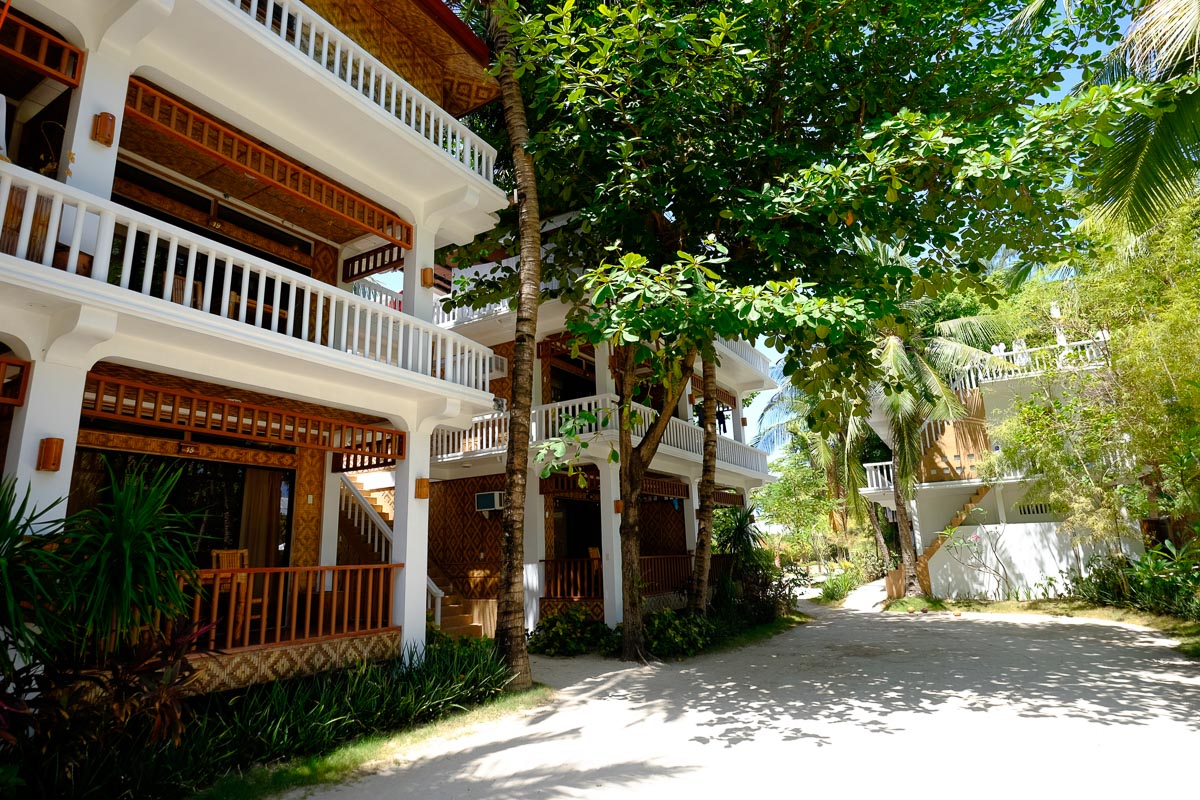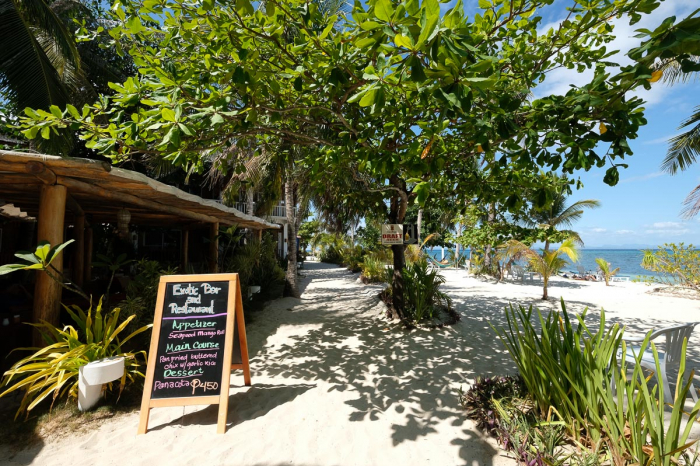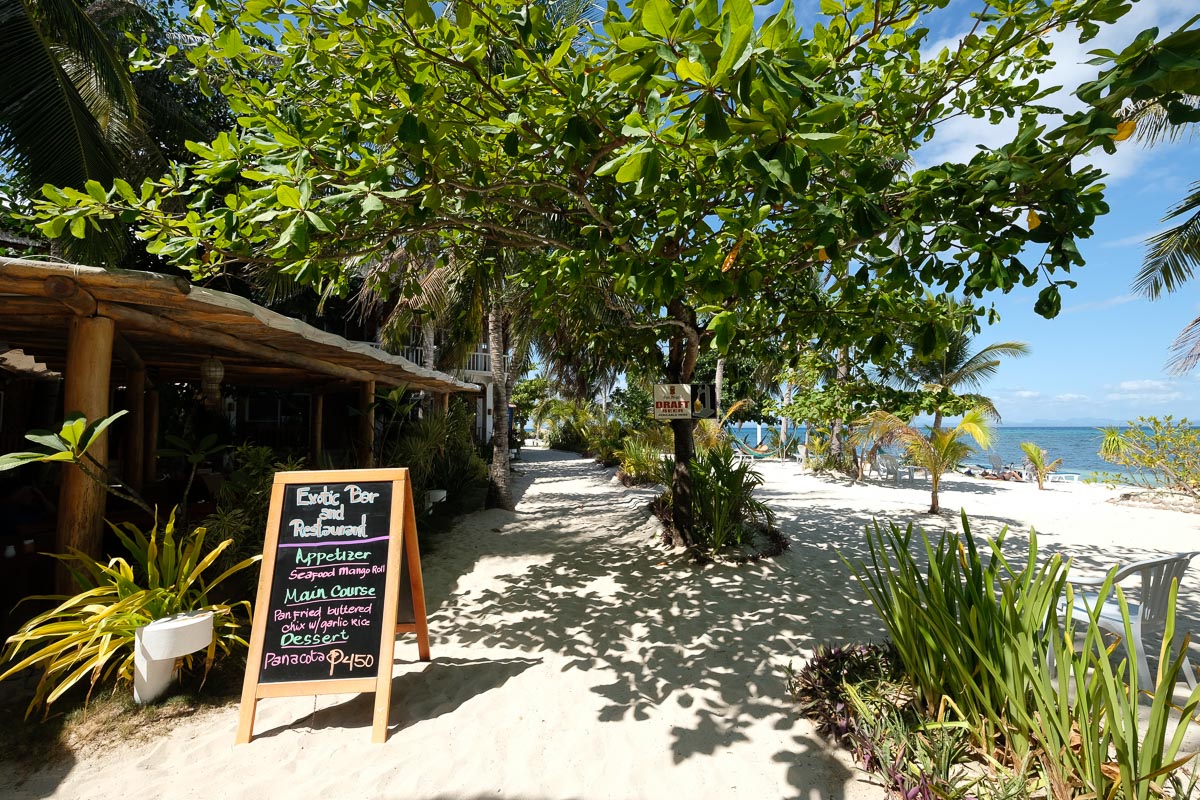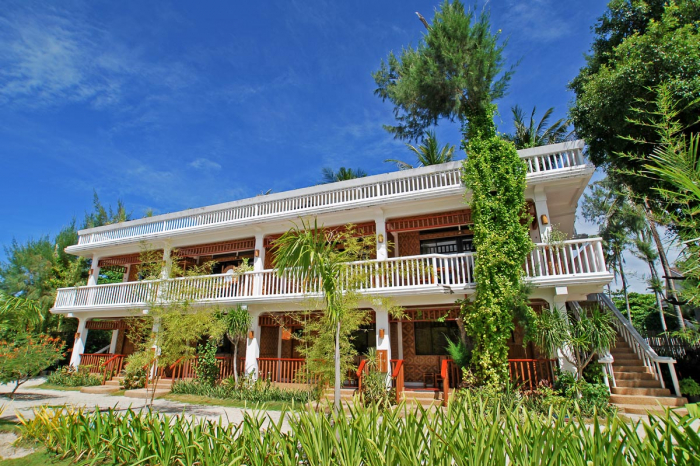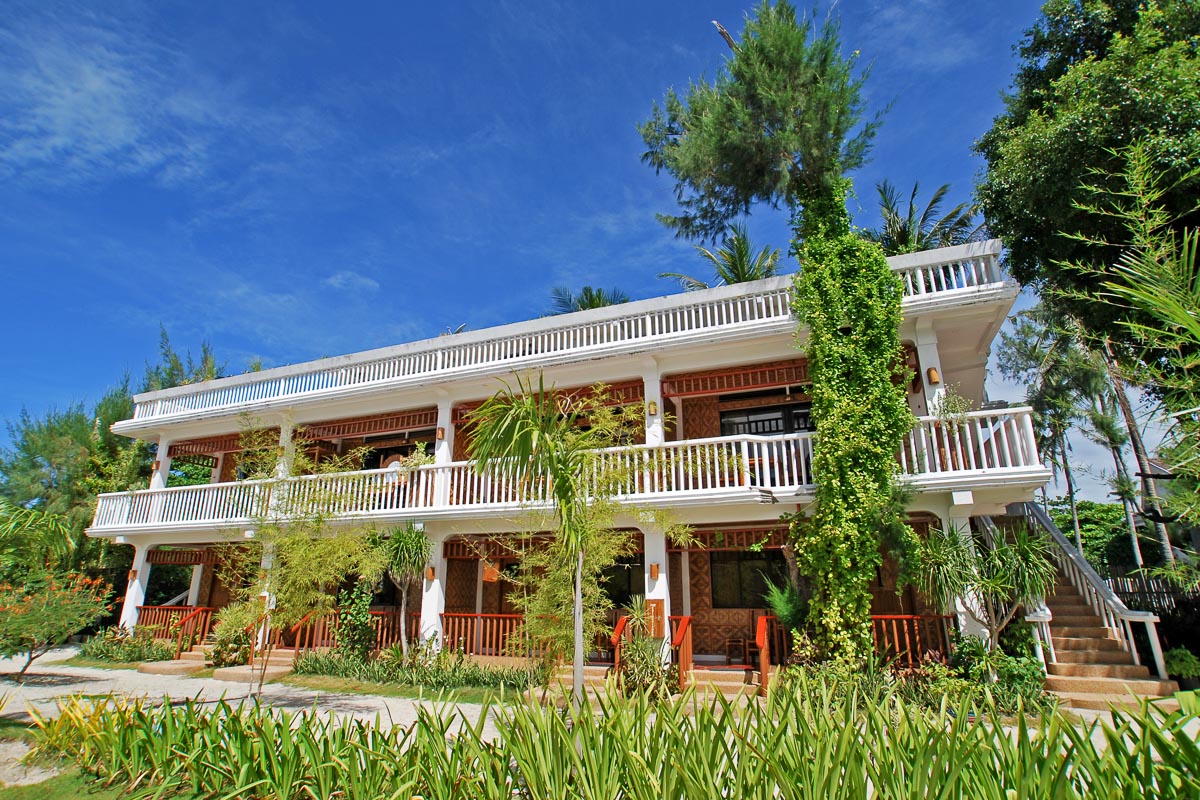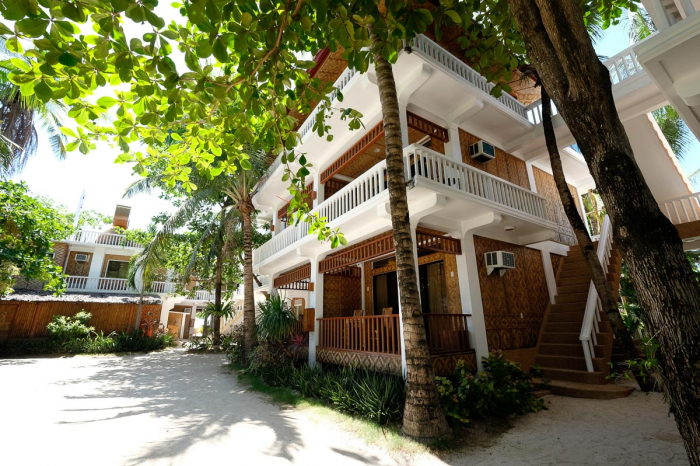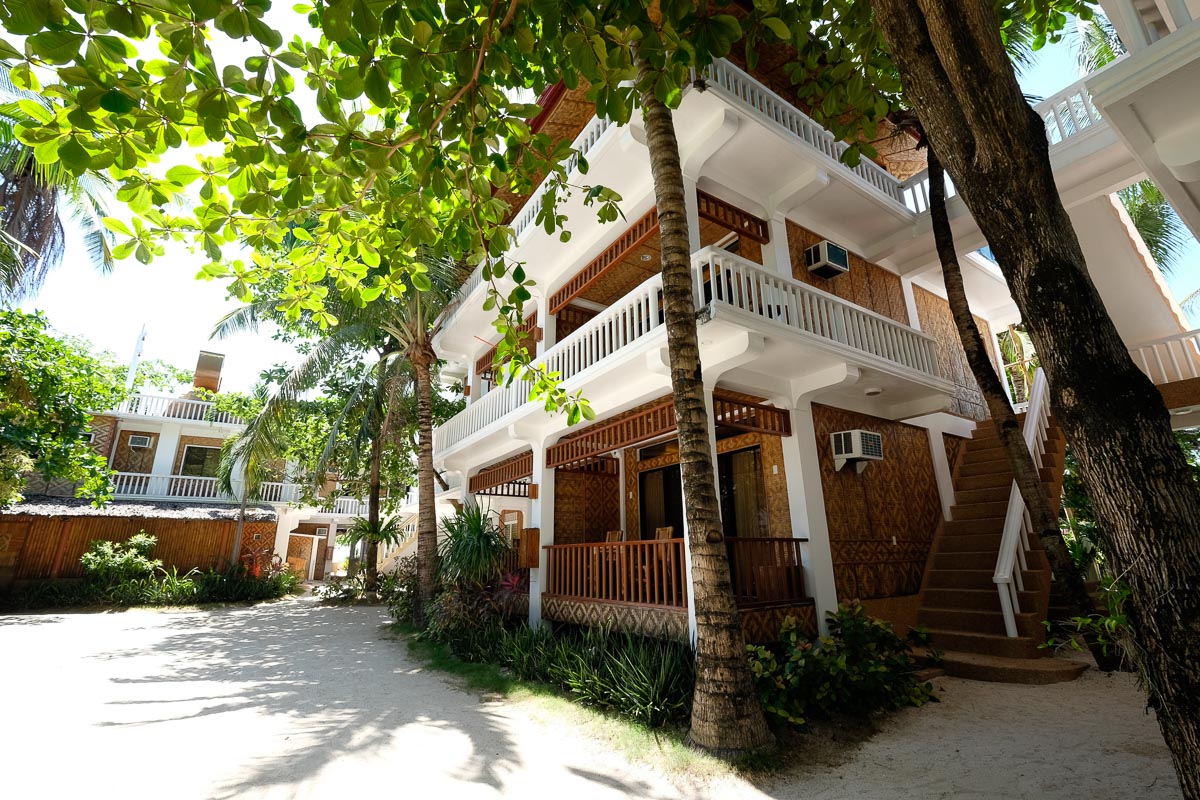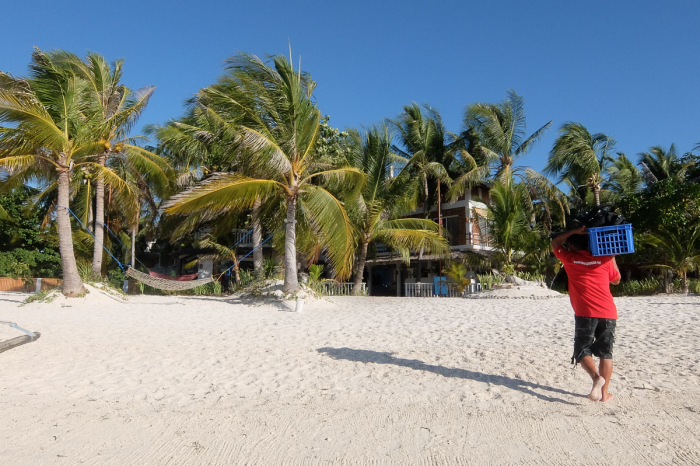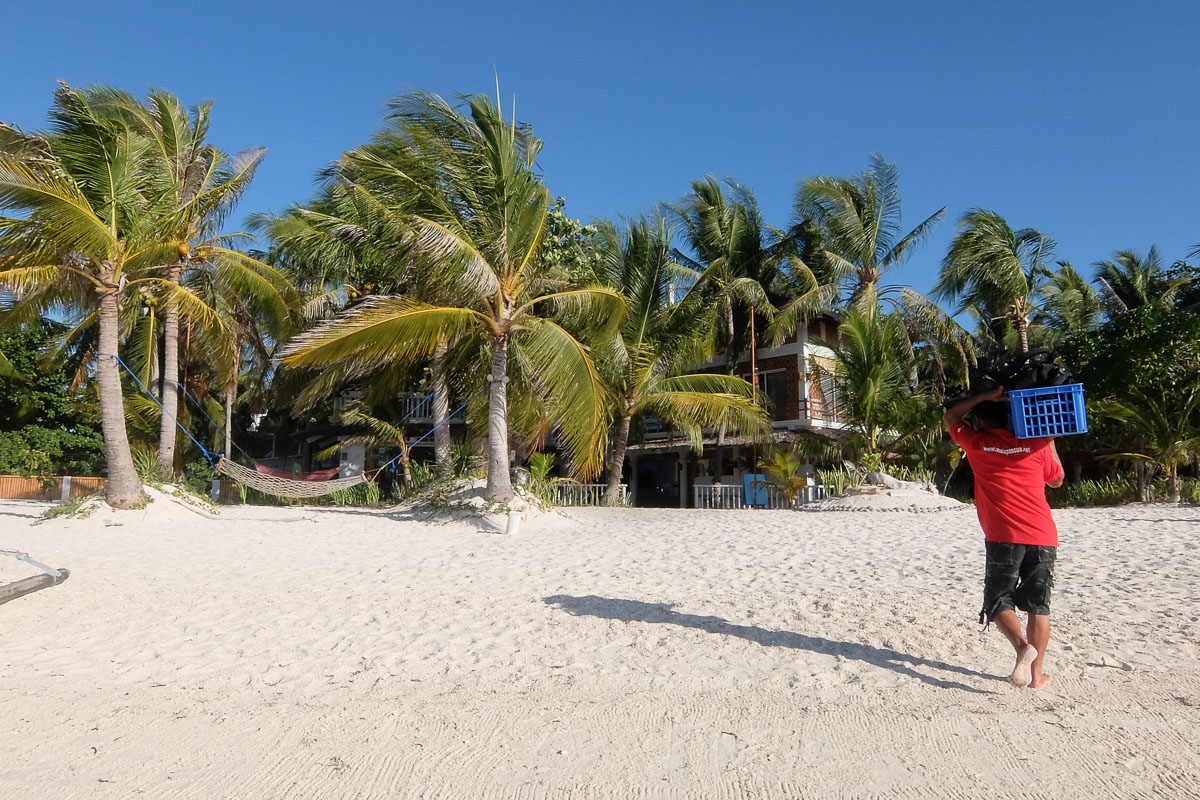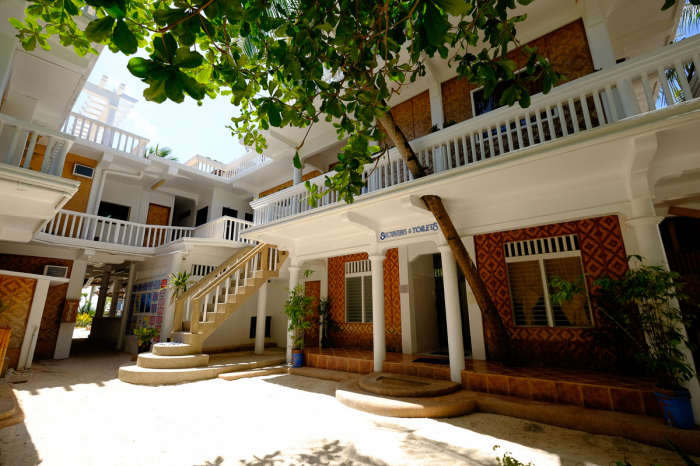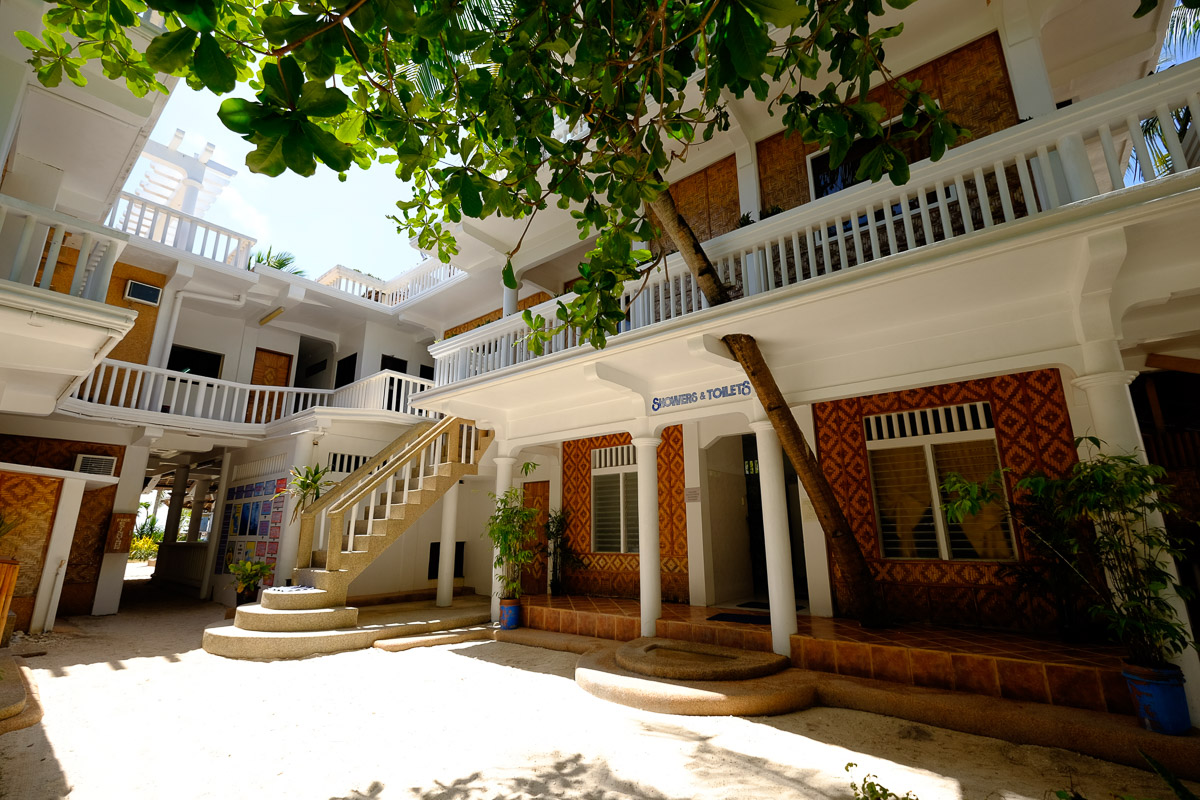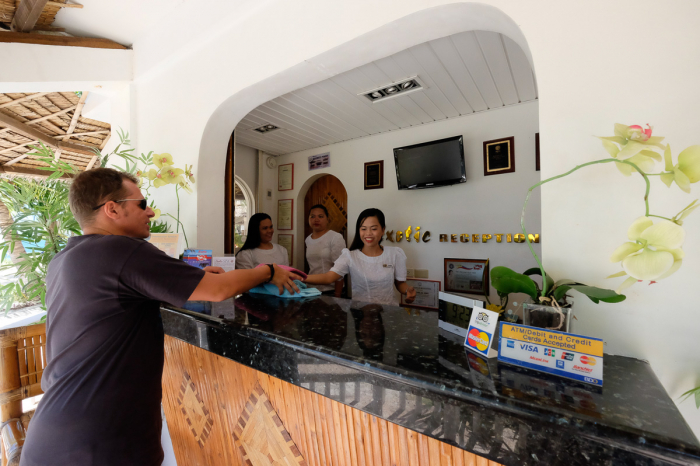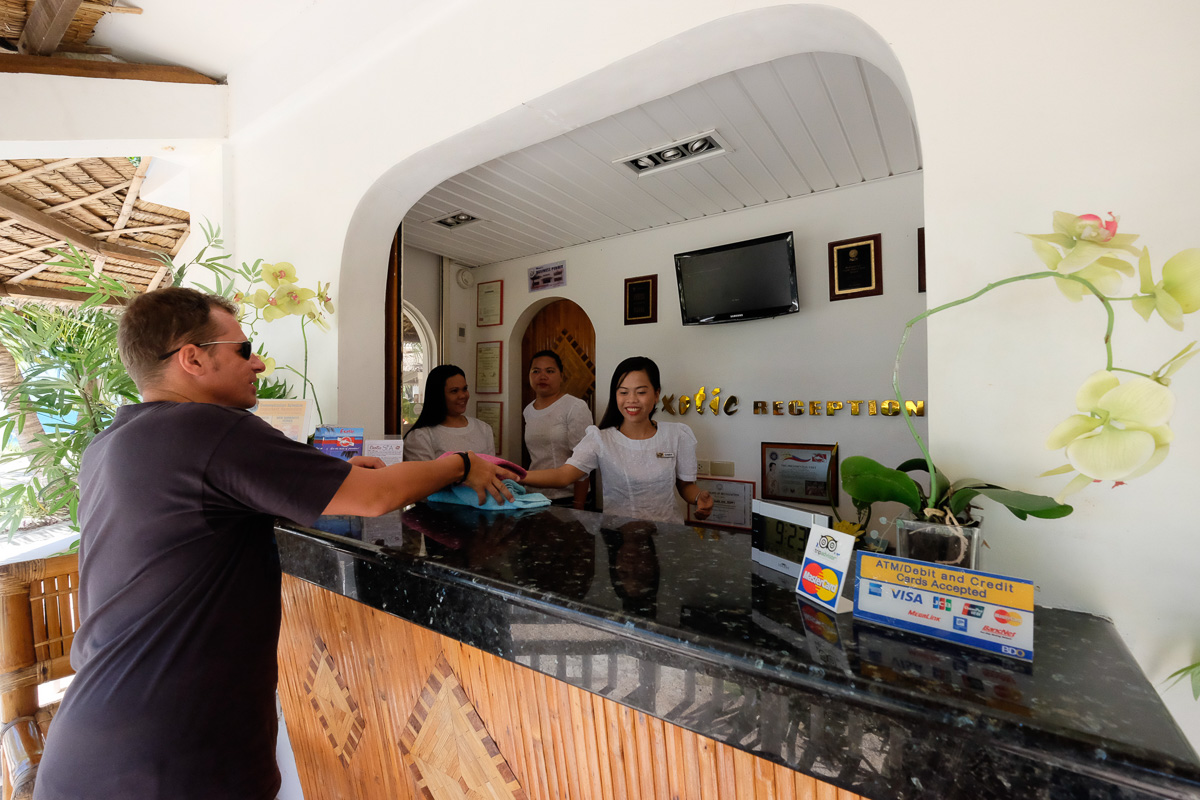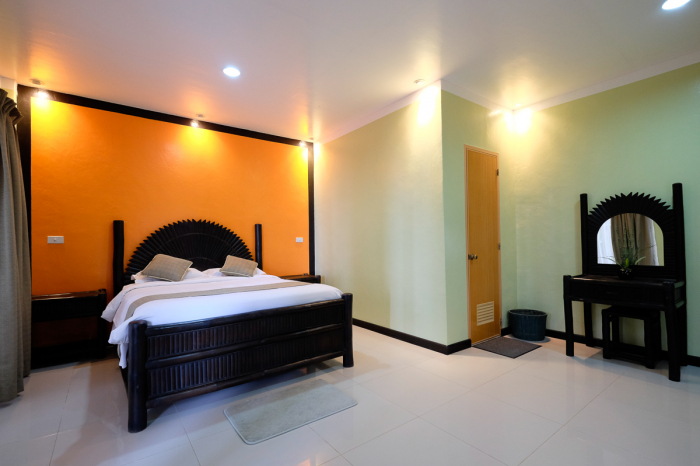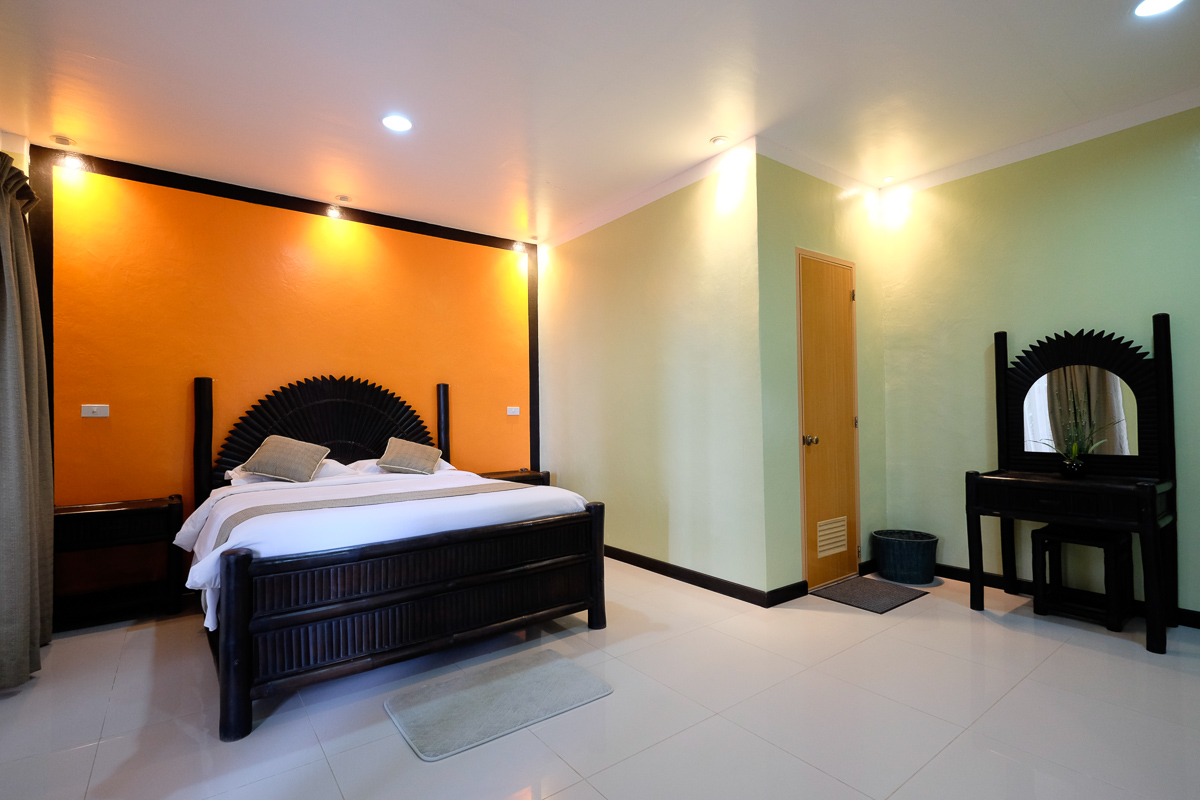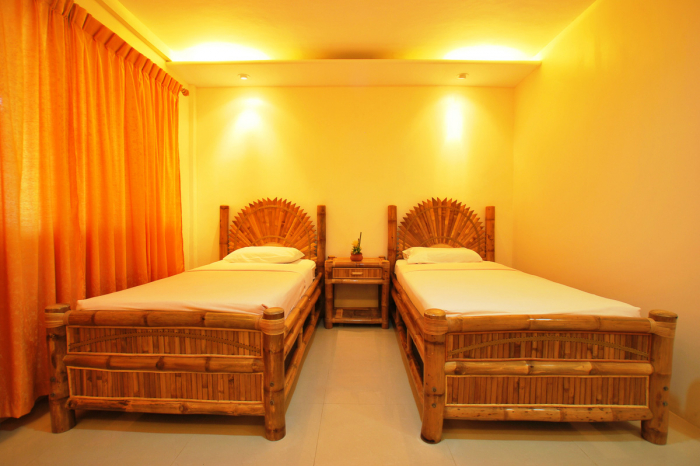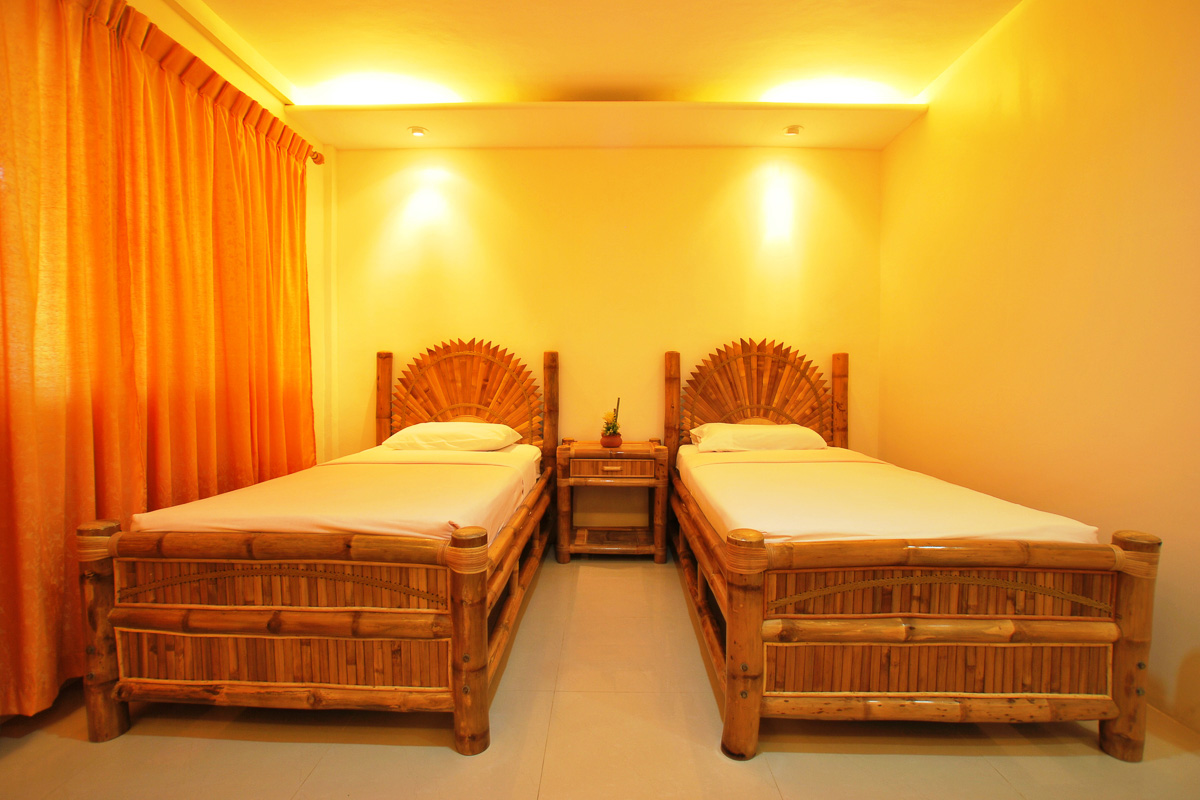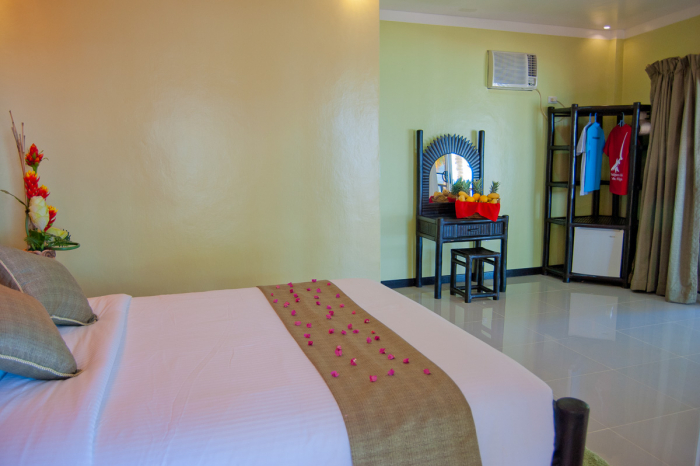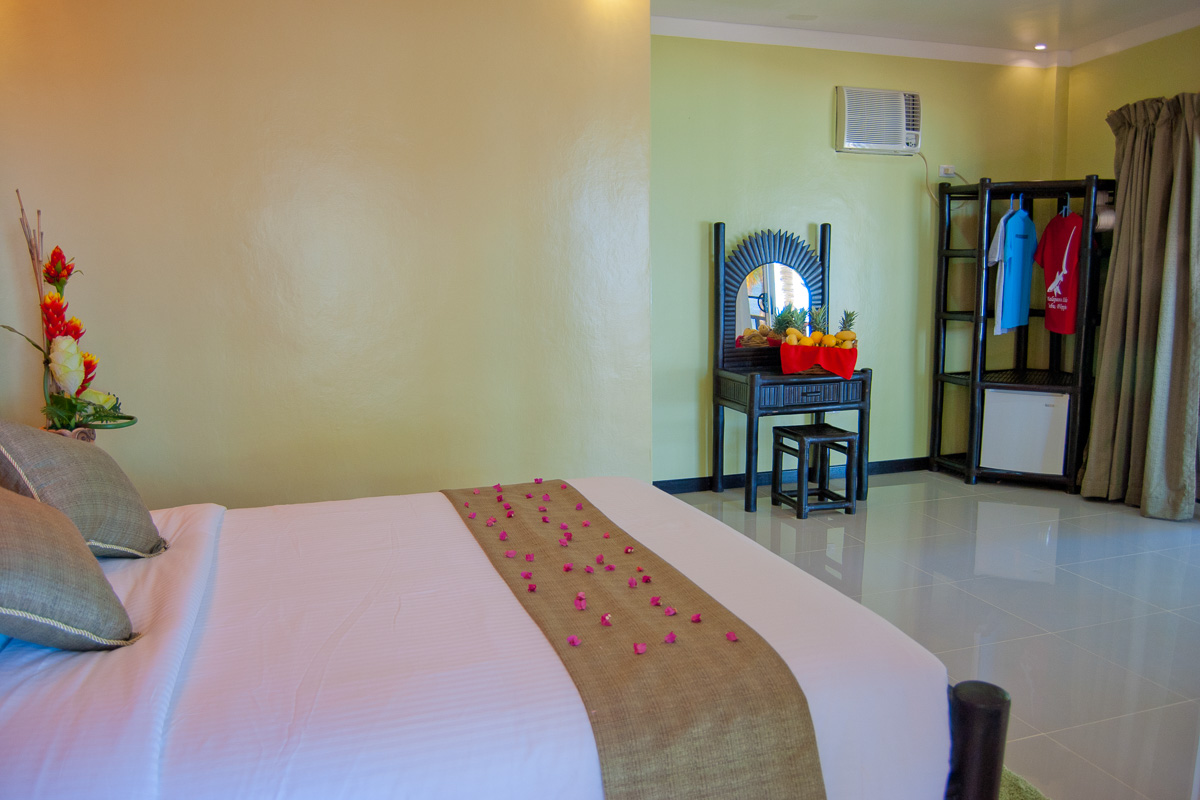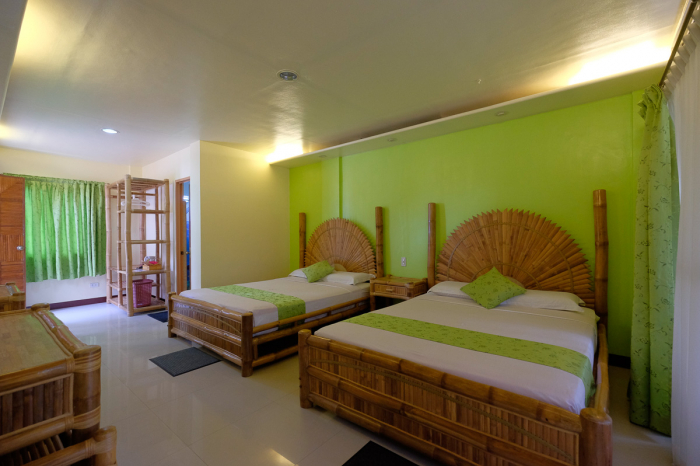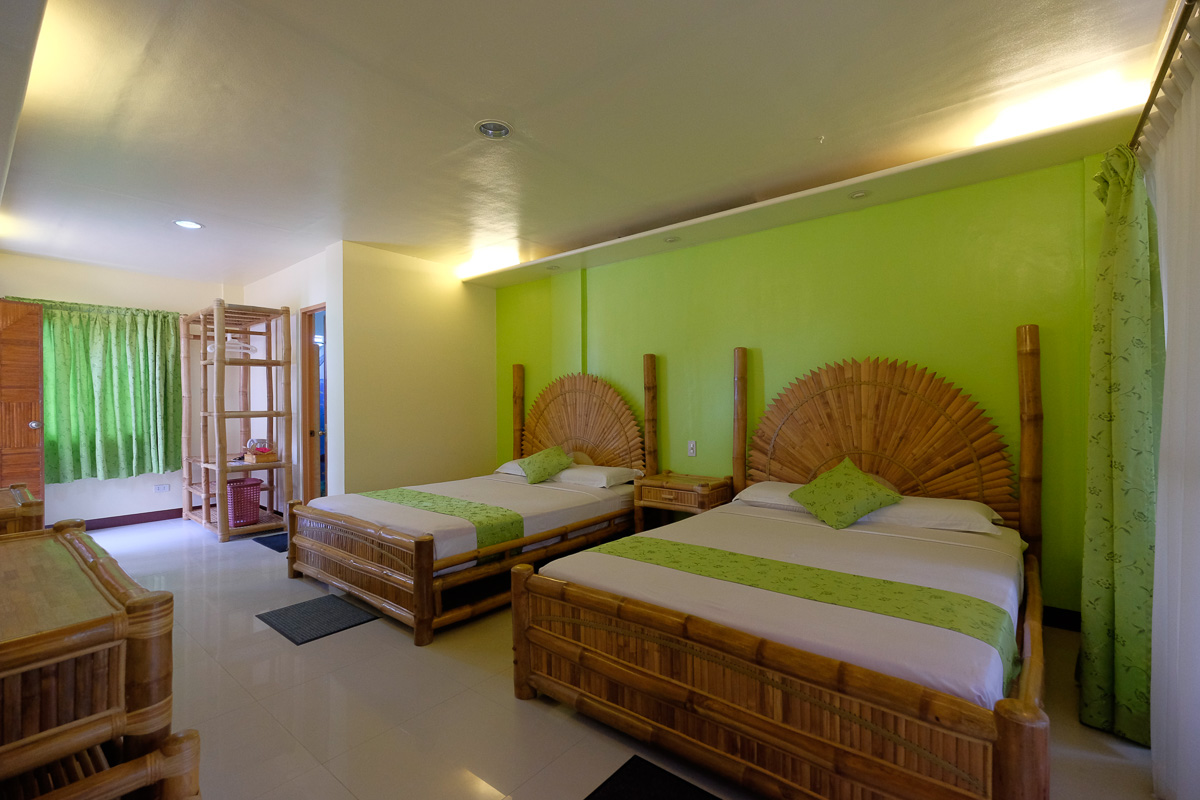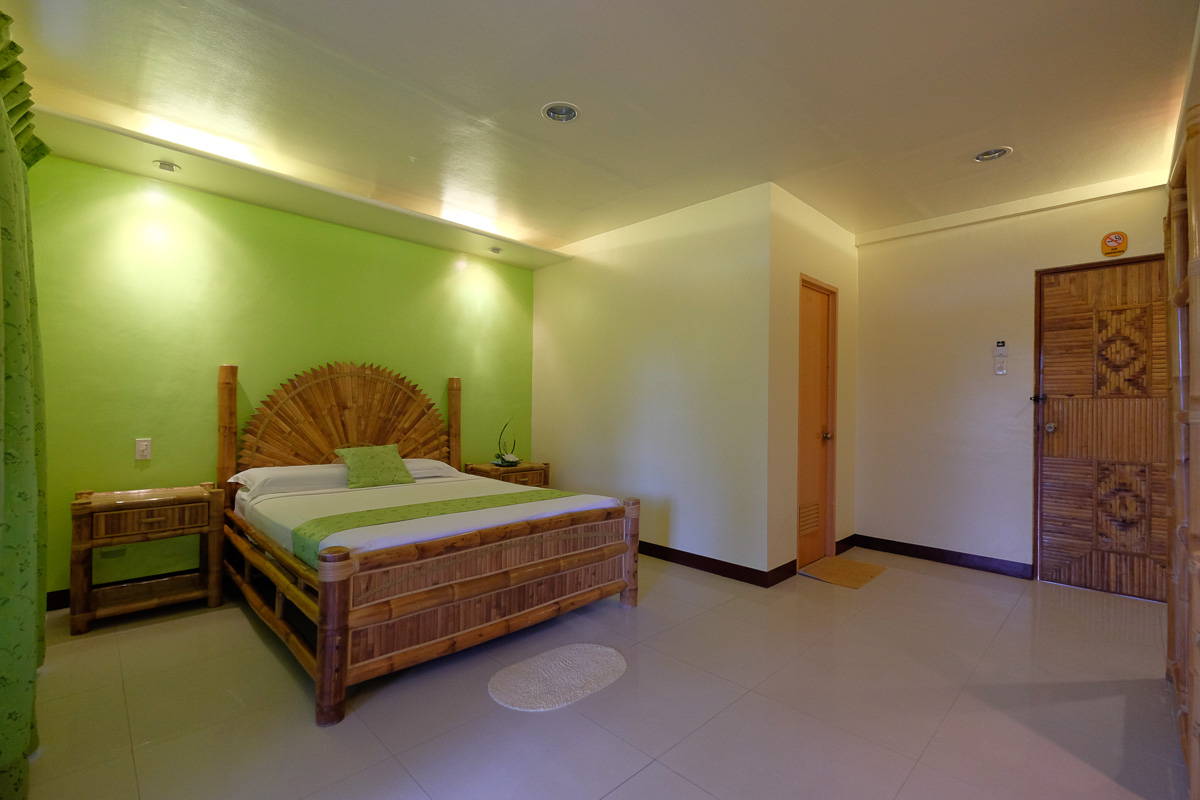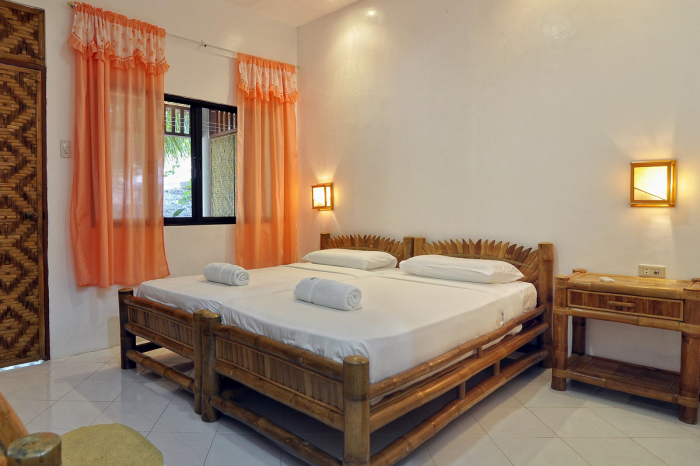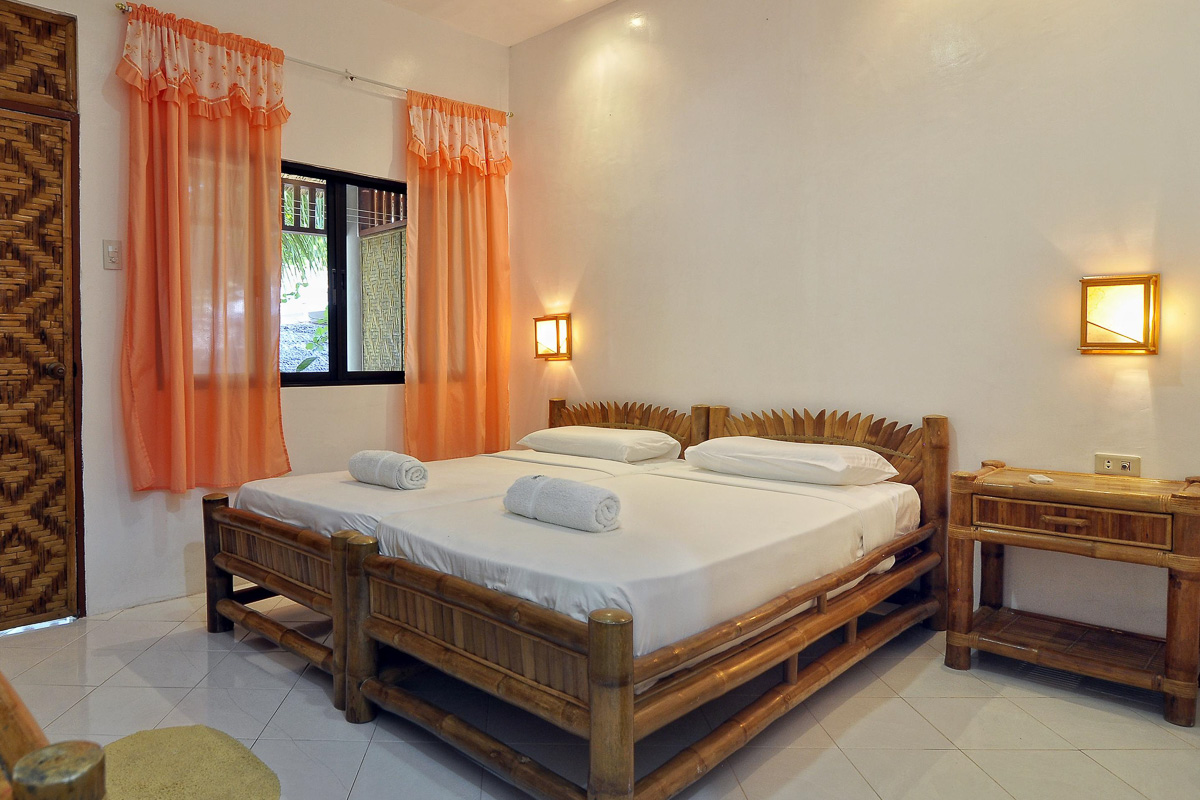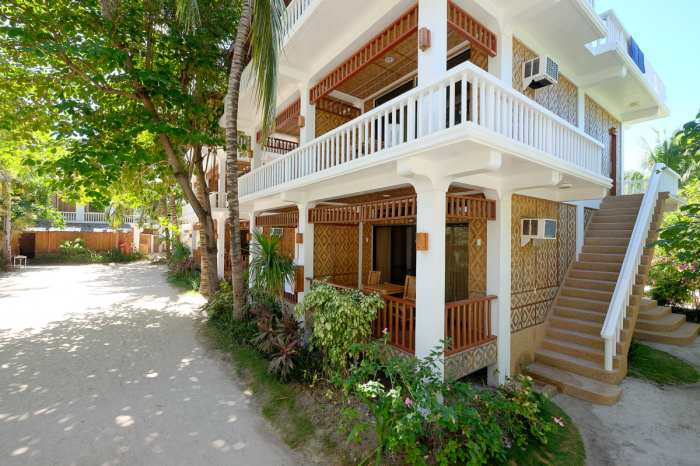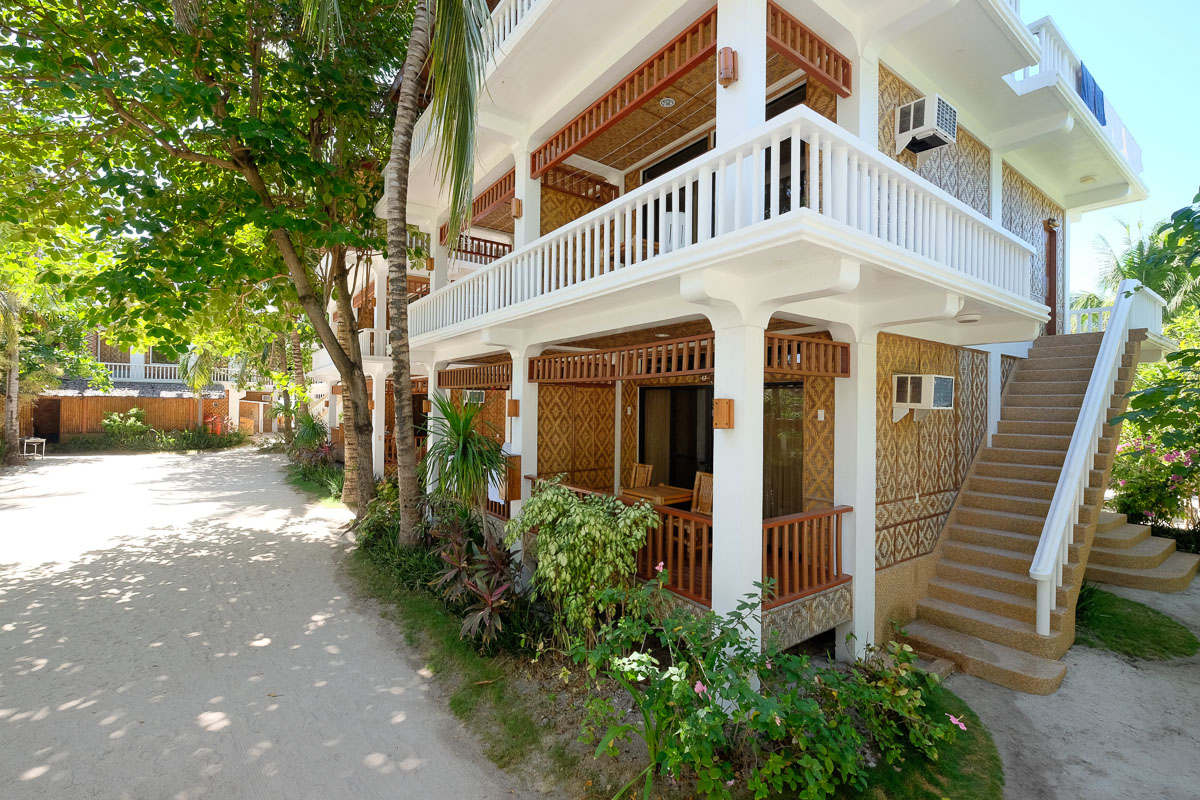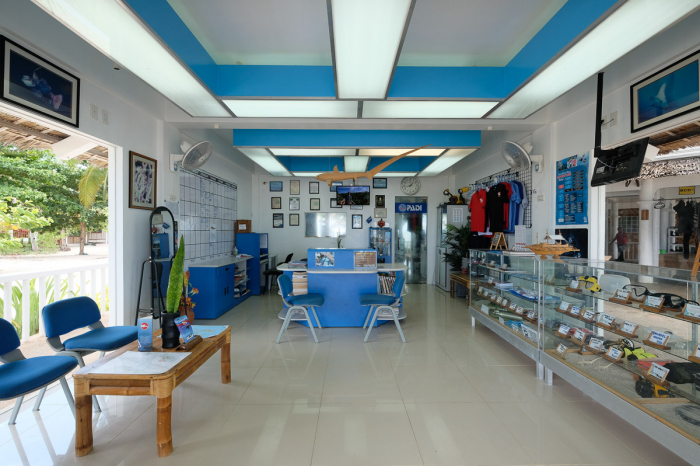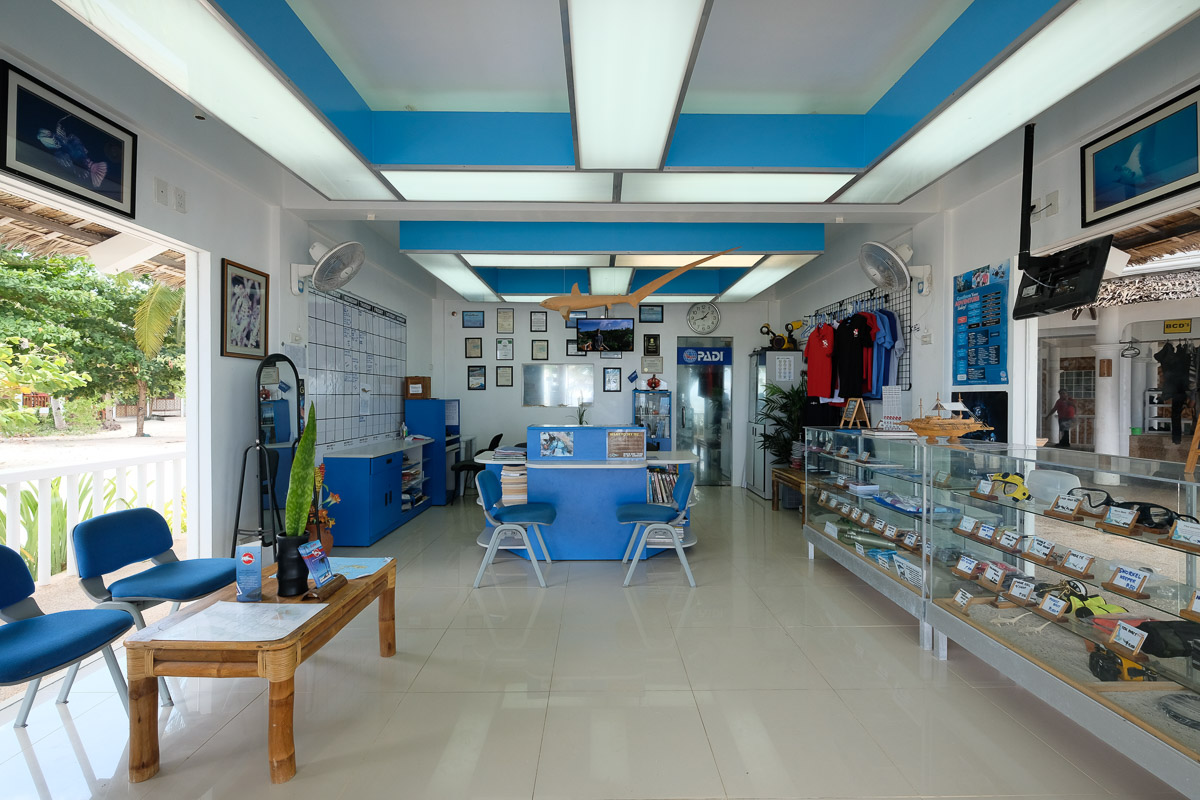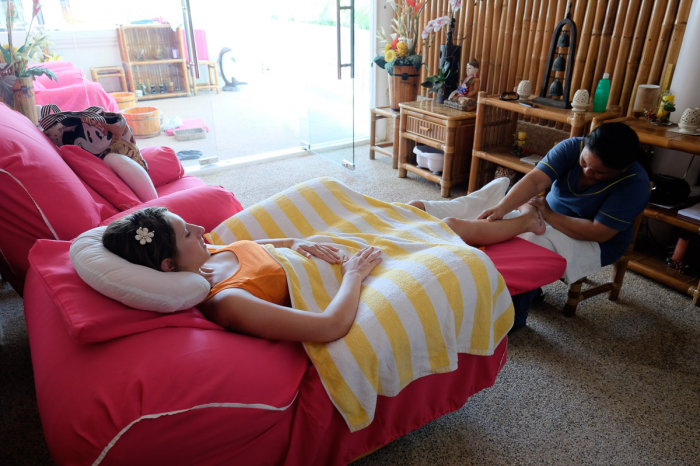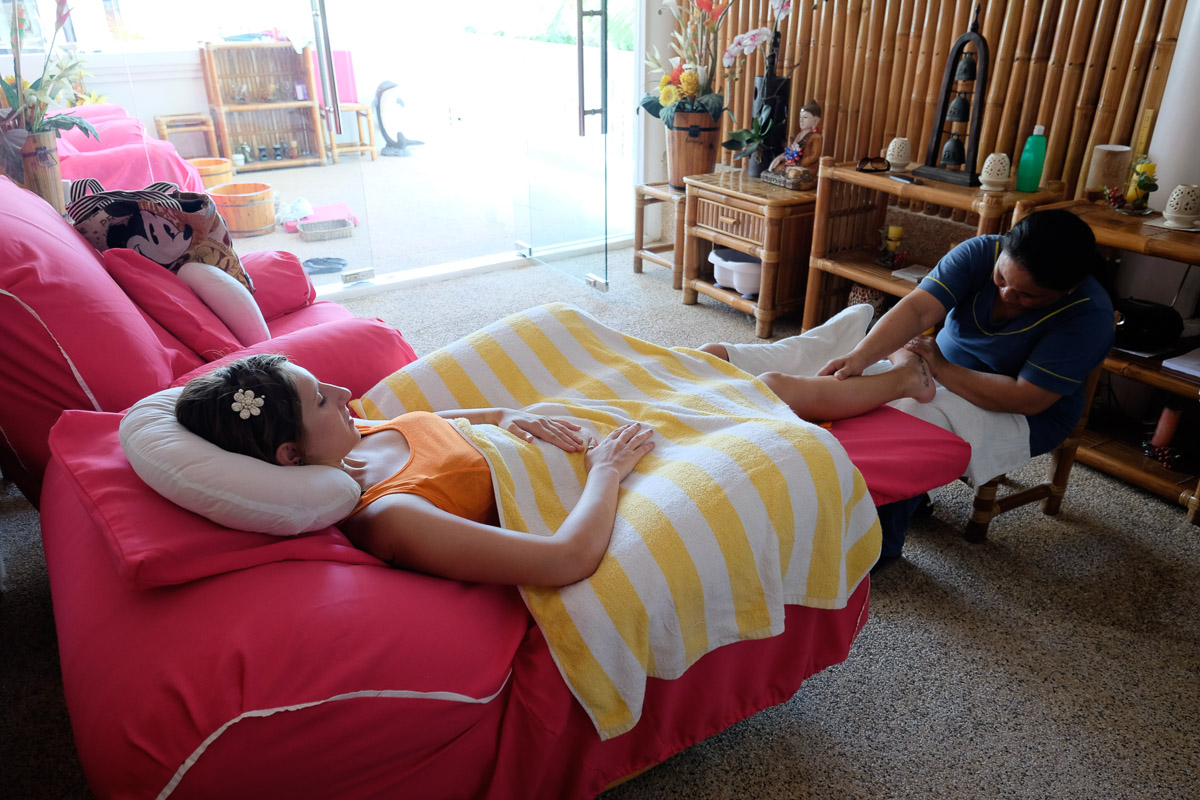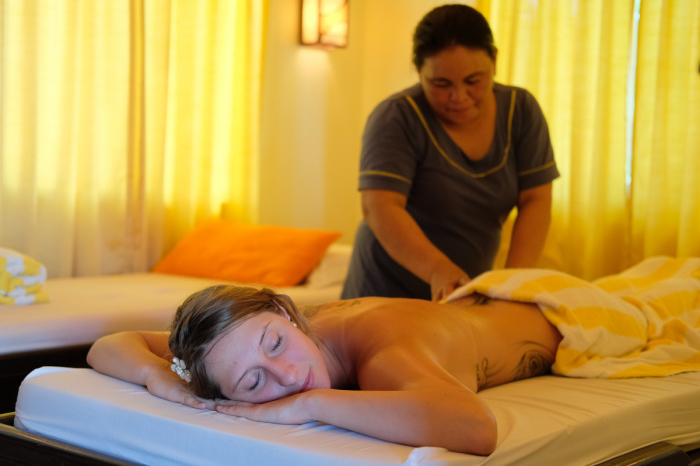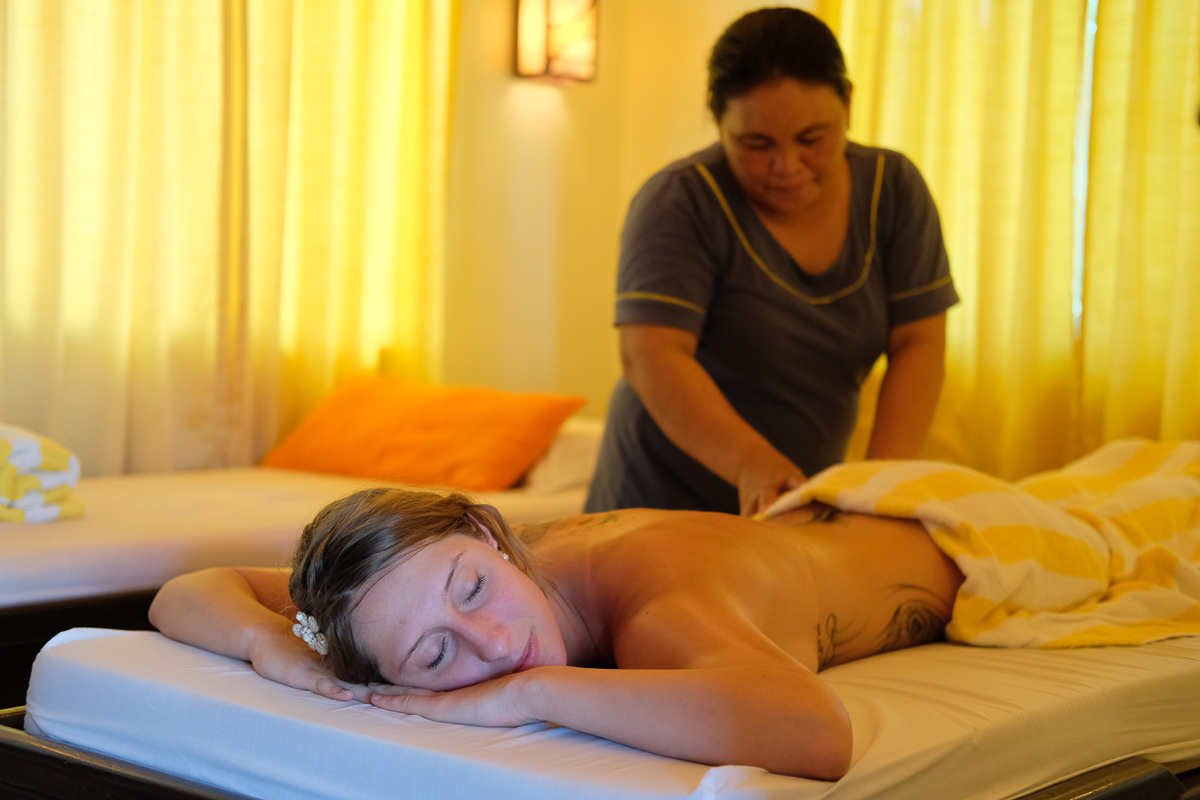 Overview
Malapascua's oldest dive centre, with unparalleled knowledge of the diving
Spacious and modern guest rooms catering to every budget and travel style
Outstanding facilities for scuba students and dedicated divers of all stripes
Highly acclaimed international restaurant, on-site bakery and coffee shop
This pioneering dive resort was the first established on the island and the first to discover the now legendary thresher sharks. For guests, this translates to unparalleled local knowledge and seamless diving services with a passionate and highly-trained international diving team. Needless to say, the resort also boasts fantastic facilities for divers and photographers with PADI courses, professional-quality rental gear, spacious custom boats, and access to private equipment storage and care. And, offering a relaxing resort environment, fantastic food and an on-site spa, discerning divers can feel confident they're getting the best possible experience both on land and underwater.
---
---
Amenities
---
About
About Exotic Island Resort
Malapascua Exotic Island Dive Resort was established in 1997, and its owners were among the island's first residents to discover the local population of thresher sharks. Since then, the once small dive centre has grown into a fantastic resort experience, boasting high international standards for safety and fun, without losing any of its original laid-back charm. Comfortable guest rooms are available, to suit divers of all stripes, as well as an exotic rooftop spa, and a locally renowned restaurant and sea-view bar. Exotic Island Resort is located on one of the island's most beautiful stretches of beach, with the best local options for dining and drinking within easy walking distance, yet far enough to give the property a quiet, secluded atmosphere. 

Year-round thresher shark sightings are Malapascua's main draw for many divers. But, Exotic Island Resort caters to everyone, with other attractions such as an abundance of macro critters, sea snakes, mating mandarin fish and speciality experiences like cavern and wreck diving. And, with over 20-years of experience of operating in Malapascua under their belts, guests at this resort can be sure they are diving with the best. Plus, you can make the most of outstanding facilities for divers and underwater photographers of all skill levels from beginner to pro.
Explore the resort
Exotic Island Resort's guest rooms cater to a wide variety of budgets and travel styles, ranging from luxurious deluxe rooms to an affordable shared lodge. Just steps away, the highly acclaimed international restaurant serves three delicious meals each day, with a range of dishes from local Filipino specialities to international favourites featuring fresh local ingredients. The sea-view bar offers exotic cocktails, fruit shakes, draft beer and more, providing the ideal place to relax after a long day of diving. Exotic Island Resort also hosts an on-site café boasting the freshest brewed coffee on the island with views of the beach, as well as homemade pies, fresh bread and cakes.

The resort's newly-refurbished rooftop spa aims to balance mind, body and spirit through holistic healing, with professional massage therapists trained in reflexology, Thai massage, Swedish, shiatsu and aromatherapy. A beautiful beach garden equipped with hammocks and quiet seating areas allows guests to enjoy the palm-fringed sandy beach in luxury. Additional facilities include free wifi throughout the resort, a well-stocked convenience store, complimentary laundry service, and a safety deposit box at reception. Transfers and daily excursions can be easily arranged via the resort's fleet of air-conditioned cars and vans.
Diving from Exotic Island Resort
As the first dive centre on the island, Exotic Island Resort provides unrivalled local knowledge and exceptional service from an energetic team of instructors and divemasters. Guests here can take the plunge up to three times a day, with trips exploring all of the local dive sites including the legendary Monad Shoals - home to Malapascua's famous thresher sharks - and the cave and cavern diving of Gato Island. In addition to spacious and comfortable classrooms, the dive centre incorporates a newly constructed multimedia conference and training area that can accommodate up to 30 divers and is equipped with internet and a large flat-screen TV. 

Exotic Island Resort proudly offers a full range of PADI courses, as well as its own distinctive thresher shark speciality. Other facilities and services on offer include nitrox, speciality wreck and night dives, small dive groups with no more than four guests per guide, and top-quality rentable equipment including underwater cameras. Plus, guests will have access to modern cleaning and storage areas for personal gear and camera rigs. Those interested in the environment can also pay a visit to the resort's homemade house reef, cultivated from man-made objects, creating a space where juvenile reef fish and pint-sized macro creatures now thrive.
---
Top tips
You'll have to wake up early to join a thresher shark dive, but its worth it!
Plan a dry day for exploring Malapascua's golden sand beaches and local villages.
Don't miss out on a trip to Gato Island, famous for sharks, caves and caverns, and cool macro critters.
Underwater photographers should plan to shoot both macro and wide-angle!
Conservation
Since 2001, Exotic Island Resort has been cultivating a house reef from Jeeps, concrete thresher sharks and other man-made materials, creating a space where fish now thrive. In 2008, they were awarded Project AWARE's Environmental Achievement Award for their work on the reef. Exotic Island was also the first Go Eco dive resort, established in 2007, encouraging ethical volunteering projects on Malapascua. The resort takes part in regular island clean-ups every Thursday as well as clean-up dives, which guests are welcome to join. The dive centre also proudly offers a wide variety of PADI environmental speciality courses, with a focus on thresher sharks, marine protection, and reef ecology.
---
Diving
Diving in Malapascua
Thresher shark

Year round

Whitetip reef shark

Year round

Giant frogfish

Year round

Plentiful reef life

Year round

Caves & caverns

Year round
Diving in Malapascua offers one of the best all-round underwater experiences in Asia. With daily sightings of thresher sharks, Gato Island and its exciting swim-through, the nearby wrecks of the Dona Marilyn and Mogami Maru, and plenty of exceptional reef diving, divers are positively spoilt for choice. And with Malapascua's enticing range of beachfront dive centres and dive resorts, you have all the ingredients for an epic dive destination!