Borneo is home to some of the best scuba diving on the planet, as well as plenty of adventures on land. This massive island, the third-largest in the world, boasts a huge diversity of destinations to explore, including remote islands, dense jungles, one of Southeast Asia's highest mountains, and of course, thriving coral reefs.
The island itself is divided into four regions, and three separate countries. The northern states of Sarawak and Sabah and part of Malaysia, while Kalimantan in the east and south are governed by Indonesia. Plus, there's tiny Brunei right in the centre of everything. All have diving, but the very best sites are found in the north, off the west coast of Sabah bordering the South China Sea, as well as the east coast of Sabah and North Kalimantan.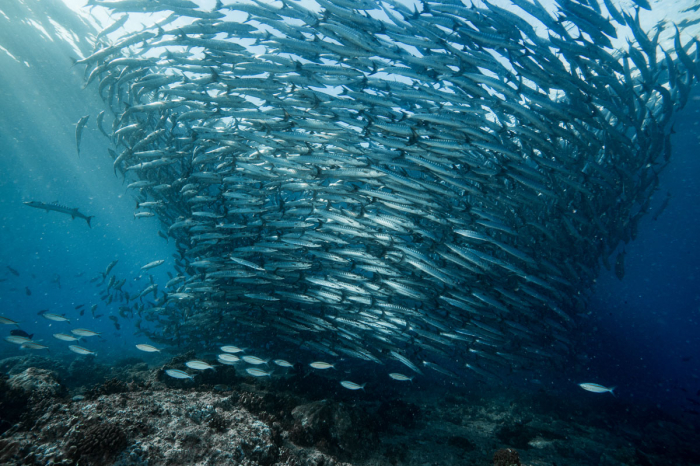 Buried deep in the heart of the Coral Triangle, Borneo's underwater world is one of the planet's most biodiverse habitats. The island is home to stunning marine life, especially in the waters around Sipadan. Plus, some of the world's coolest macro creatures are waiting to be discovered in Mabul and Brunei. Other exciting underwater attractions in the region include historic shipwrecks, oil platforms, and the world-famous jellyfish lake.

Scuba diving in Sabah
Sabah's diving destinations vary dramatically and feature every type of underwater experience, from mild to wild. So, whether you're hoping to take on Sipadan's high-speed drift dives or kick back and relax on an all but forgotten island like Lankayan, this region is sure to impress. Other local highlights include world-class muck diving in Mabul and Kapalai, and laid-back day trips to the Tunku Abdul Rahman Park, with its seasonal whale shark encounters.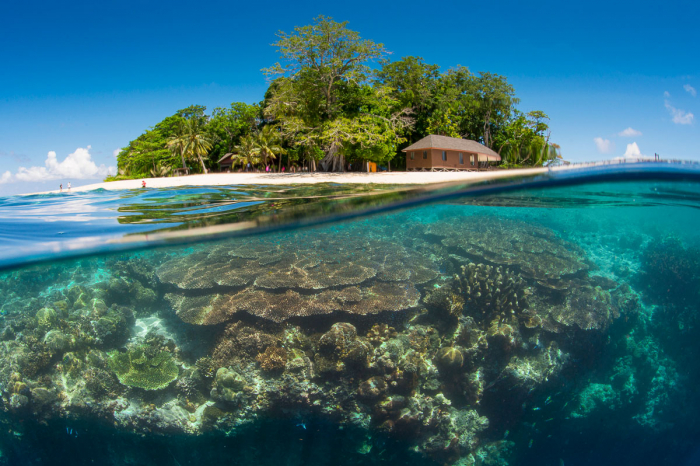 It's well worth your while to spend a few days above water in Sabah, as well. This massive region is home to ancient rainforests, stunning white-sand beaches, turtle hatcheries, and the towering summit of Mt. Kinabalu.
Sabah Diving Season: There's excellent diving in Sabah all year round, including at Sipadan. But, if you want to make the most of this region's stunning visibility - sometimes up to 40-metres - you should plan your visit between April and October.
Know Before You Go: Easy connections via the Kota Kinabalu International Airport and a well-established tourist industry make Sabah a surprisingly accessible destination, even for inexperienced travellers. 
Layang Layang
Layang Layang is a coral atoll comprising 13 linked reefs spread over roughly 14 square kilometres. This remote diving area is located around 300-kilometres off the Borneo coast and is surrounded by the deep water of the South China Sea.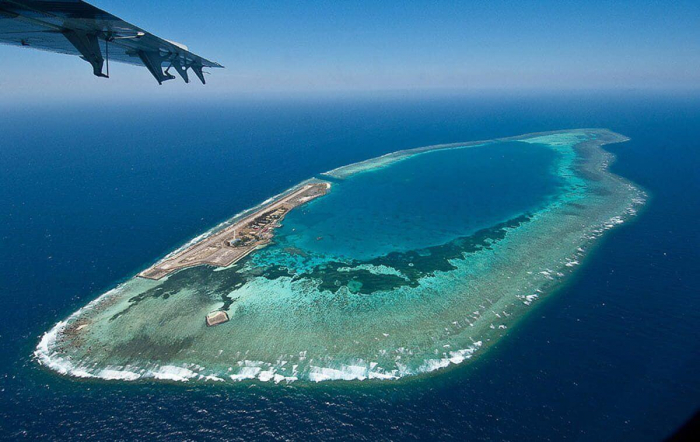 So, it's no surprise that the region boasts uncrowded dive sites and a staggering variety of marine life. Not many divers ever get a chance to explore this far-flung atoll, but the few that do are rewarded with incredible visibility, unspoilt reefs, and heart-stopping seasonal encounters with hammerhead sharks.
Insider Tip: Plan your trip between March and May for the best chances of spotting scalloped hammerheads.
Don't-Miss Dive Sites: D'Wall features a plummeting, near-vertical drop-off famous for passing pelagics like sharks and giant trevally. Gorgonian Forest is this region's signature site, consisting of a gently sloping reef encrusted with hard and soft coral. This is the best site in Layang Layang to spot large schools of hammerheads cruising out in the blue.
Kota Kinabalu and Tunku Abdul Rahman Park
Easily accessible from Kota Kinabalu, the Tunku Abdul Rahman Park offers some of the best beginner diving in Borneo. Calm conditions, good visibility, and short boat rides make for a laid-back experience with a backdrop of colourful coral and sea turtles grazing in the shallows.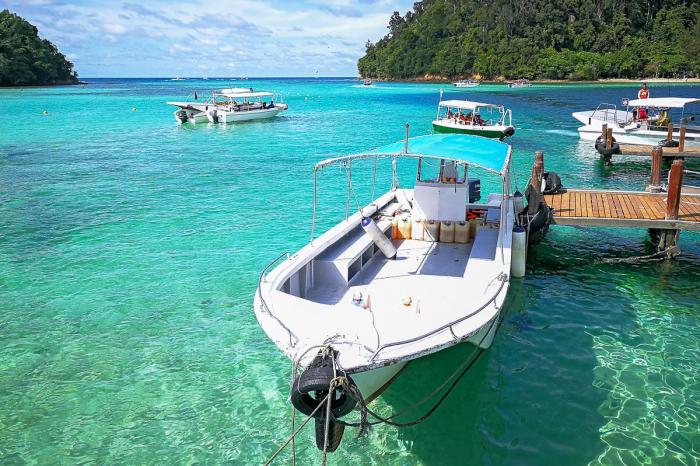 But, the real treat for visitors in this protected marine area is to get up close and personal with whale sharks. Every year during March and April, these gentle giants migrate through the park's waters and are often spotted cruising slowly on the surface.
Insider Tip: Plan a couple of dry days for hiking Mt. Kota Kinabalu. Even if you don't make it to the summit, this mountain boasts dense tropical jungles and cloud forest, and incredible views over the entire region. 
Don't-Miss Dive Sites: Some of the park's best diving can be found around Pulau Sulug and Pulau Mamutik. Both of these islands feature gently sloping coral gardens interspersed with rubble, making them a haven for macro and easygoing enough for first-time divers to enjoy.
Mabul and Kapalai
While these islands are home to a stunning variety of creatures great and small, the real attraction is minuscule. Some of the best muck diving in Borneo can be found here, and divers in the know flock to the region specially for it.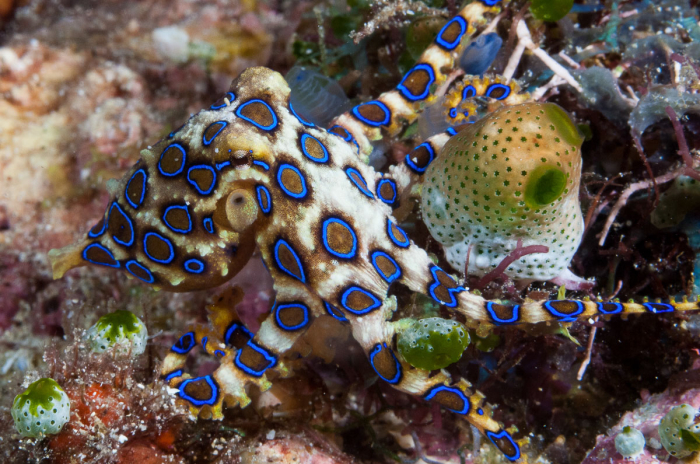 These shallow sloping reefs are home to strange and wonderful macro wildlife like nudibranchs, frogfish, and even the elusive blue-ringed octopus. If you're planning to dive in Sipadan, you'll have an opportunity to explore Mabul and Kapalai as a part of your trip. And, we highly recommend that you do!
Insider Tip: Each night at sunset, mandarinfish emerge from their hiding places in the reef to mate. Don't miss a chance to watch their colourful display as mating pairs swirl around each other in an intimate dance.
Don't-Miss Dive Sites: Rubble sites like Eel Garden and Mandarin Valley are perfect for spotting the region's smallest and most fascinating wildlife, and their relaxed currents make them ideal for underwater photography. The Seaventures Platform is another top pick, famous for its population of frogfish cuddling in the corners of this submerged steel frame.
Sipadan
If this destination isn't on your bucket list, it's high time you added it. Sipadan is the big fish capital of Malaysia and features frequent encounters with towering tornados of barracuda, vast schools of jacks and bumphead parrotfish, and reef sharks cruising out in the blue.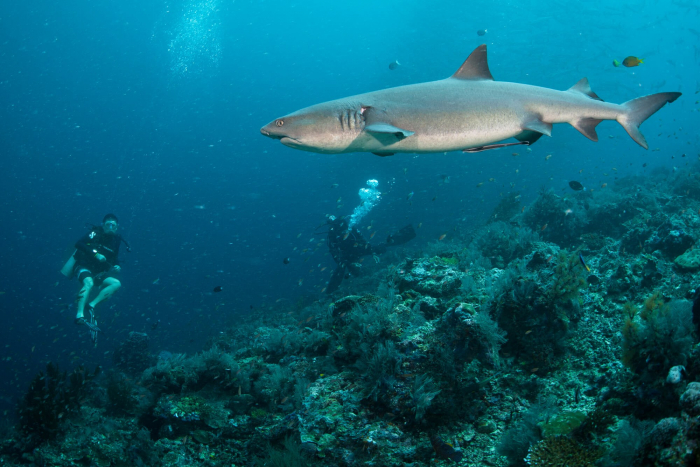 But, diving here isn't just about the big stuff. You'll also spot turtles lazily munching on coral and tons of colourful reef fish. Sipadan can have strong currents at the best sites, but shelter can always be found and the island can be enjoyed by beginner divers.. 

Insider Tip: Diving in Sipadan operates on a permit system with less than 200 guests allowed each day. Plan to spend at least four nights here for a guaranteed chance to visit the island. 
Don't-Miss Dive Sites: Dive sites like Barracuda Point and The Drop-off are famous for big fish encounters, and Sipadan's trademark experience - finding yourself immersed in a swirling vortex of chevron or blacktail barracuda. Adventurous divers can also explore the Turtle Tomb Cavern, home to the spooky remains of sea turtles that perished inside the cave system.
Scuba diving in Kalimantan and the Derawan Archipelago
The dive sites around Kalimantan and Derawan see far fewer visitors than those in Sabah, making for some of Borneo's best scuba diving minus the tourist crowds. And, this remote region has plenty to offer, no matter what kind of diving holiday you're hoping to have. Try your hand at shark spotting amid Maratua's plummeting walls and high-speed currents, scan the rubble and silt around Pulau Derawan for some of the planet's coolest macro creatures, and take a swim in Kakaban's famous jellyfish lake.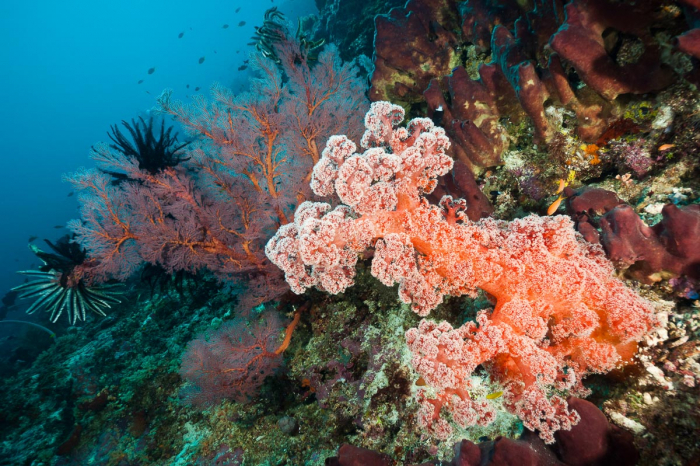 If you have time to spare, spend a few days enjoying activities other than scuba diving around Kalimantan and Derawan. Some of the region's top experiences include snorkelling with whale sharks at Talisayan, watching turtles nest on Derawan or helping with a hatchling release, and wandering the world-class beaches of Maratua and Sangalaki.
Kalimantan and Derawan Diving Season: There's outstanding diving in this region all year long, but bad weather in January can make access difficultThese remote islands are easier to reach and more enjoyable to visit during the dry season, running from April to October.
Know Before You Go: For the best chance of encountering a whale shark close to Derawan, book your trip around the dark of the new moon. At this time the fishing around the bagans that attract the whale sharks is at its best, and the whale sharks are more likely to visit for a free meal.
Derawan Island
Derawan is a haven for muck and macro diving- pygmy seahorses, flamboyant cuttlefish, and ghost pipefish are often spotted here, as are other strange creatures like frogfish and sea dragons. Conditions are silty around the island, with poor visibility and little coral cover. But, patient critter junkies and macro photographers will love the full-on "bug hunt" feeling of canvassing the silt and rubble for rare and elusive species. Most dive centres here offer small group sizes and modern facilities for your underwater cameras and accessories.
Insider Tip: Divers on a budget can elect to book lodging on Pulau Derawan and visit the rest of the archipelago via day trips. While you'll miss out on some of the region's prettiest beaches and remote tropical islands, it's still a great way to stretch those pennies.
Don't-Miss Dive Sites: The most exciting macro finds around Derawan are often found in water as shallow as five metres. Head to the island's jetty in search of colourful nudibranchs, and seahorses clinging to the pylons, and ribbon eels and jawfish hiding out in the rubble slope below.
Kakaban
The fringing coral reefs ringing Kakaban island offer divers a wide variety of experiences, but strong currents, steep walls, and big fish action are the hallmark attractions.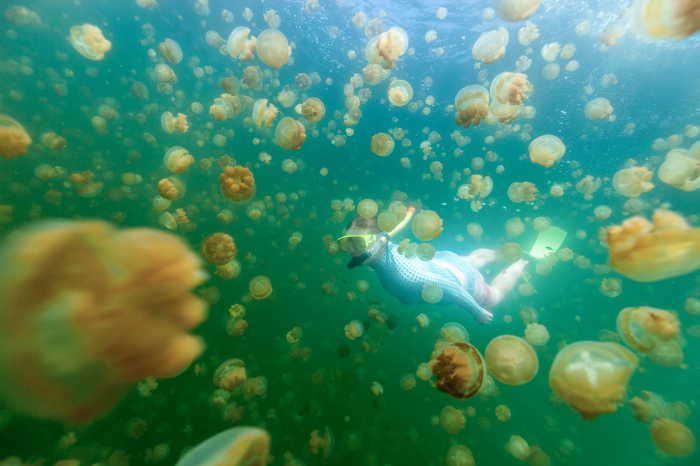 This seldom-visited island is home to impressive coral cover, near-guaranteed shark sightings, and passing pelagics like eagle rays, and giant trevally. Whale sharks and manta rays make surprise appearances here too, during seasonal plankton blooms. Best of all, with just a handful of divers in the region, you'll likely have the sites all to yourself. 
Insider Tip: Kakaban Island's jellyfish lake is one of the most photographed destinations in all of Malaysia. While you can't dive here, it's still absolutely worth a day trip to swim and snorkel through swarms of these harmless stinging jellies.
Don't-Miss Dive Sites: Barracuda Point is, without a doubt, the island's most famous dive site. Here, you're nearly guaranteed to spot massive schools of barracuda with large tuna and sharks patrolling their fringes. Qualified divers can explore the Blue Light Cave system, featuring tight passageways and maximum depths below 40 metres.
Samama
One of the Derawan archipelago's least dived islands, Samama, also one of its most unique. The island's shallow and fringing reef is good for finding macro such as pygmy seahorses and nudibranchs. And, at most sites, the conditions are calm and shallow enough for beginners.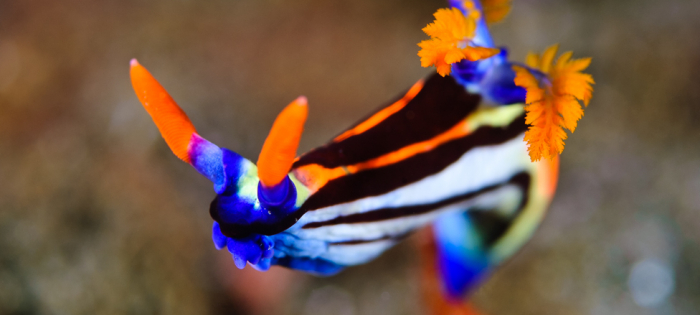 Samama boasts strangely good visibility and coral coverage considering its reputation for muck diving, creating a relaxed environment to try your hand at this photographer-friendly speciality. Don't miss a chance to snorkel and dive the island's mangroves as well, for a cool, flooded forest feeling. 
Insider Tip: There are no tourist services or accommodations on Samama island. Instead, this destination is best visited as part of a day trip from Pulau Derawan or Maratua.
Don't-Miss Dive Sites: Diving Samama's mangroves is a fascinating once in a lifetime experience. Explore these twisted root structures, teeming with juvenile fish, tiny seahorses, and strange creatures like flathead crocodile fish and sea hares.
Sangalaki
Few places in the world boast manta rays in the massive numbers seen at Sangalaki Island. Between the months of October and June, these oceanic acrobats are frequently spotted feeding in the shallows, and patiently waiting their turn in line at the island's cleaning stations.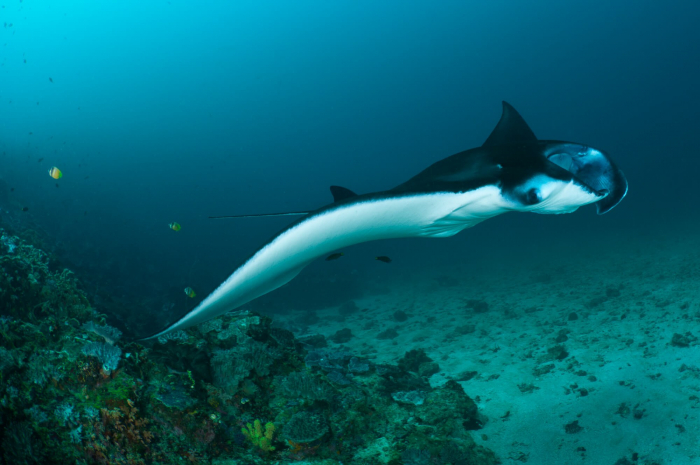 But, mantas aren't the only exciting wildlife found in the region. Sangalaki's fringing reef is home to over 500 species of hard and soft coral, plus turtles, leopard sharks, and massive schools of fusiliers and trevally.
Insider Tip: Sangalaki offers a surprising variety of activities for non-divers, including a turtle nursery, and exciting snorkelling trips that feature occasional encounters with manta rays.
Don't-Miss Dive Sites: Aptly named for their encounters with the region's famous manta rays, Manta Point and The Cleaning Station are Sangalaki's must-see dive sites. You'll spend your dives drifting the sandy channels here, waiting for the supersized rays to glide by.
Maratua
Lying at the edge of the continental shelf, Maratua offers some of the region's most dizzying drop-offs. These deep sites are dominated by powerful currents, and plunging channels that funnel a huge amount of fish life to the reef's edge.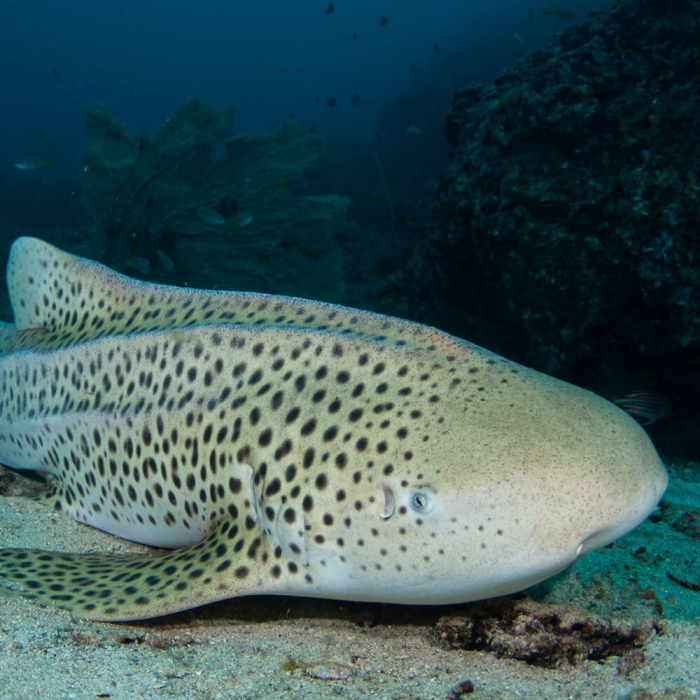 Divers can encounter grey reef sharks, vast schools of barracuda, and even shy threshers emerging from the depths. In shallower water, delicate soft coral and sea fan gardens set a colourful backdrop for schooling bumphead parrotfish and turtles chomping away at the reef.
Insider Tip: While Maratua is famous for big fish encounters, it's home to some surprisingly good muck diving as well. The island's house reef and jetty play host to all kinds of pint-sized creatures like harlequin shrimp, nudibranchs, blue-ringed octopus, and mandarin-fish. 
Don't-Miss Dive Sites: No trip to Maratua is complete without diving The Channel and Big Fish Country. These sites are famous for vast tornados of barracuda, tons of sea turtles, schooling eagle rays, and sharks patrolling the reef's edge.
---
---
Join the ZuBlu community to receive the latest insights and unmissable adventures
Don't worry, we'll only send you really good stuff - and we never share your details
---