The scattered islands of Indonesia may not be as isolated as they once were, but negotiating this sprawling archipelago can still seem like a daunting task. Even for experienced dive travellers, the country's size and extensive travel networks can pose a considerable challenge.
That said, while it seems a little chaotic at times, domestic travel in Indonesia can be remarkably efficient – particularly considering the huge distances involved. But still, it always helps to have some guidance. Keep reading to learn our expert travel tips on getting to the country's most remote and sought-after dive destinations.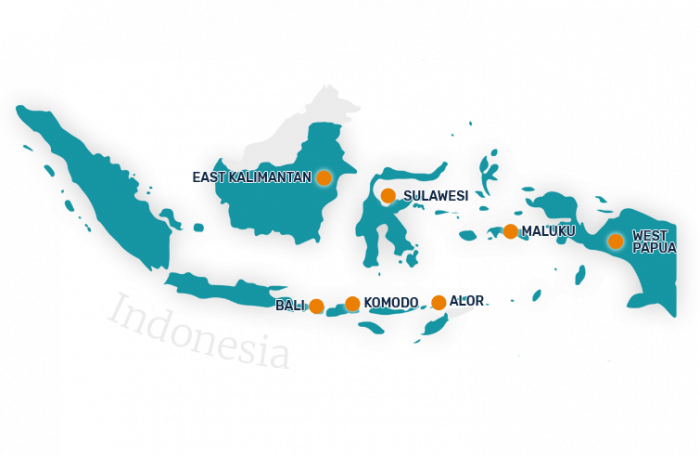 How to get to…
The ZuBlu travel team have extensive experience travelling to some of the most remote parts of Indonesia, and know just how tricky a task it can be. So we've covered the most popular – and hardest to reach – dive destinations and provided an overview of how to get to each one. Of course, while we endeavour to provide the most up-to-date information, airlines have been known to change flight schedules at the last minute, so get in touch with one of our travel experts if you're ever in any doubt.
---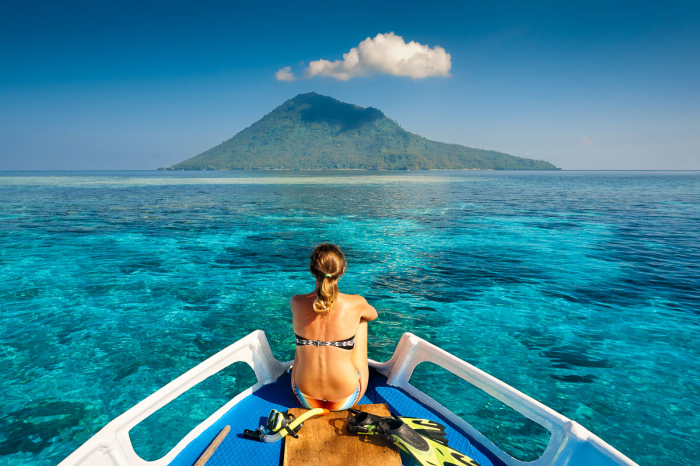 North Sulawesi is now one of Indonesia's top scuba diving holiday destinations and is surprisingly easy to reach as a result. Manado's Sam Ratulangi Airport is serviced by several direct flights from Jakarta every day with operators including Garuda, Citilnk and Batik Air. The journey takes around three and a half hours and departure times range between 02:30 and 13:00. Many flights connect through Makassar, a major domestic hub in South Sulawesi, with Citilink and Lion Air offering several daily flights. Those wishing to travel from Bali should expect a connection in Makassar.
You can also fly from Singapore directly to Manado on flights operated by Scoot that currently fly twice a week – on Wednesdays and Fridays – with a third service on Saturday starting at the end of 2022.
From Manado it is an hour's drive to Pantai Surabaya, where resort speedboats shuttle guests back and forth between the mainland and the islands of Bangka and Gangga. Alternatively, those heading to Lembeh will need to take a two-hour car ride from Manado to the city of Bitung, followed by a boat ride across Lembeh Strait and to their chosen resort.
---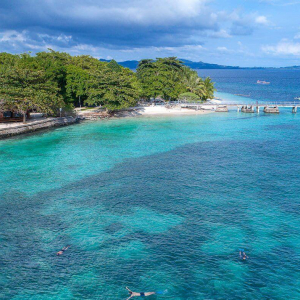 Recommended insight
The best scuba diving in Bunaken, Lembeh and Bangka
Whether you're after exceptional muck diving and underwater photography, stunning sandy beaches, or a luxury family holiday and first-class snorkelling, North Sulawesi has it all. ...
---
Komodo National Park is one of Indonesia's most popular tourist attractions, and travel to Labuan Bajo, the gateway to the park, has become very simple in recent years. Several airlines offer direct flights from Bali to Labuan Bajo, including Citilink, Wings Air, Batik Air, and Indonesia AirAsia. Direct flights typically depart sometime in the morning, between 08:00 and 12:00, and last just over an hour. You can also fly directly from Jakarta on flights provided by Citilink, Batik Air, and Garuda. Much like those leaving from Bali, these trips also depart in the morning and take around two and a half hours to reach their destination. Unfortunately, despite their proximity, no direct flights are operated between Makassar and Labuan Bajo.
---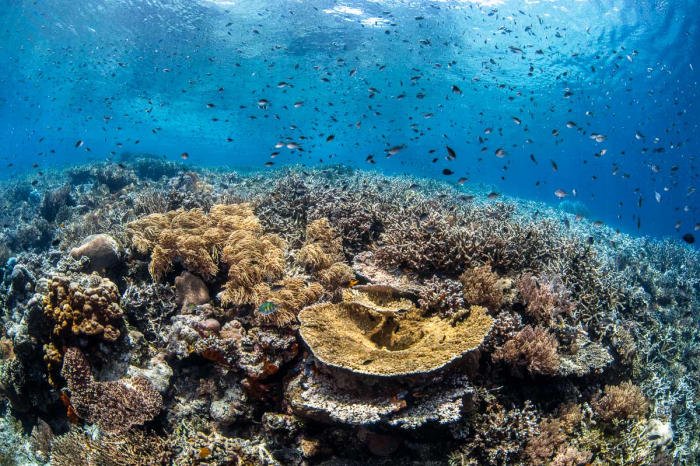 Despite being Indonesia's third largest national park, and a UNESCO Biosphere Reserve, Wakatobi's isolation – in the northwest corner of the Banda Sea – has kept it off the radar of most dive tourists. With its own domestic airport and bustling harbour, the island of Wangi-Wangi acts as a gateway to the Wakatobi Archipelago.
Wings Air operates flights twice a week between the city of Kendari in Southeast Sulawesi and Matahora Airport on Wangi-Wangi. Typically just one flight is offered in either direction on Mondays and Fridays, taking about 45-minutes to reach the destination. Typically, these flights take off at around 11:00 in Kendari and depart Wangi-Wangi for the return journey at around 12:15. Once on Wangi-Wangi, visitors can board public ferries to Kaledupa, Tomia, and Binongko, taking around two, four, or six hours respectively.
Batik Air and Citilink schedule numerous daily flights from Jakarta to the city of Kendari, while Lion Air, Citi Link, and Garuda Indonesia service Kendari daily from Makassar. Both routes offer plenty of options when it comes to timings, with flights operating from the early morning, through to the late afternoon.
For guests of the luxury Wakatobi Resort or Pelagian liveaboard, the situation is far simpler. These two partnered operations offer charter flights between Bali and the resort's private airstrip on Tomia Island on Mondays and Fridays. 
---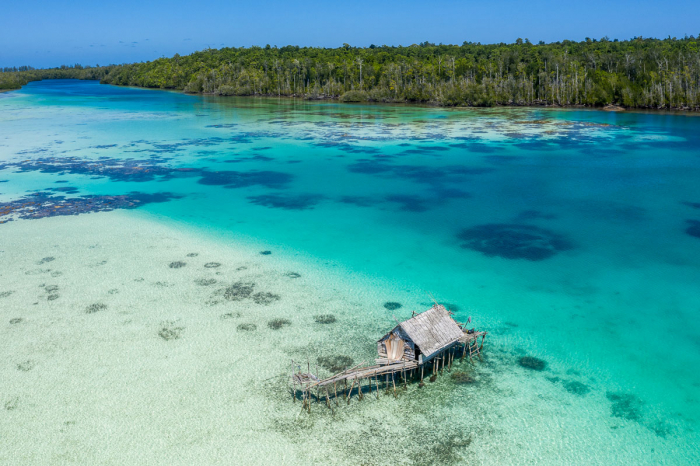 Having once been part of the global spice trade, these islands are now seldom seen by visitors. While this certainly makes for an authentic experience, it also means the tourist path is considerably less well-trodden.
Sultan Babullah Airport is located on the island of Ternate, which is a common point of departure and arrival for liveaboards visiting the North Maluku region. Garuda Indonesia and Batik Air both offer early morning flights between Jakarta and Ternate, departing between 01:00 and 03:00, and taking around five and a half hours to reach their destination. Alternatively, Lion Air operates several daily flights from Makassar to Ternate, lasting about three hours, with additional but less frequent options from Sriwijaya Air and Citilink. Finally, Wings Air also flies to Ternate several times a day from Manado, with each journey lasting just two-hours.
Once you arrive in Ternate, it is just a short boat ride to Halmahera. Visitors heading south to Bacan, or one of its neighbouring islands, can board a connecting flight in the afternoon, offered every day of the week by Wings Air. Connections heading north to Morotai are only scheduled once a week, usually around midday on a Wednesday.
---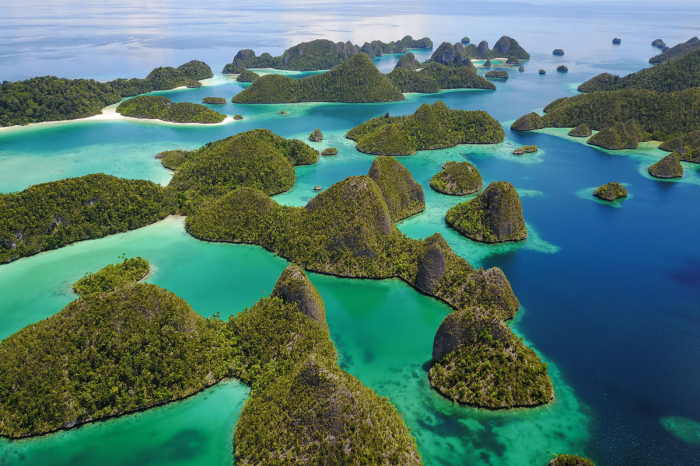 The gateway to Raja Ampat, Sorong can be reached from Jakarta, Manado, Ambon or Makassar. Guests should plan their flights so that they arrive in Sorong early in the morning in order to meet resort transfers or catch the 09:00 ferry to Waisai. This normally means a very early departure – for instance the 00:30 Garuda service from Jakarta – or an overnight layover in Makassar if you are coming from Bali.
The second and final ferry to Waisai departs at 14:00. While the ferry terminal is only 15 minutes from the airport, guests arriving at Sorong later than 12:00 should plan on staying overnight before catching a ferry or transfer the following morning. If you're heading to Triton Bay, Wings Air operates a morning flight heading south from Sorong to Kaimana six days a week, generally departing around 07:30 or 10:50. If you are joining a liveaboard in Cenderawasih Bay, Lion Air, Sriwijaya Air, and Batik Air offer regular morning flights to Manokwari.
It is worth noting that many of the resorts in Raja Ampat only offer transfers on certain days of the week. We've included a summary of these schedules below.
Papua Explorers
Wednesdays and Sundays resort transfers.
Misool Eco Resort
Fridays and Sundays resort transfers.
Kri Eco Resort and Sorido Bay
Wednesdays, Thursdays and Sundays resort transfers.
Wai Resort
Mondays and Fridays resort transfers.
Papua Paradise
Daily resort transfers.
Dive Into Raja Ampat, Raja Ampat Biodiversity, Meridian Adventure Dive, Cove Eco Resort
Daily transfers using the ferry service between Sorong and Waisai.
---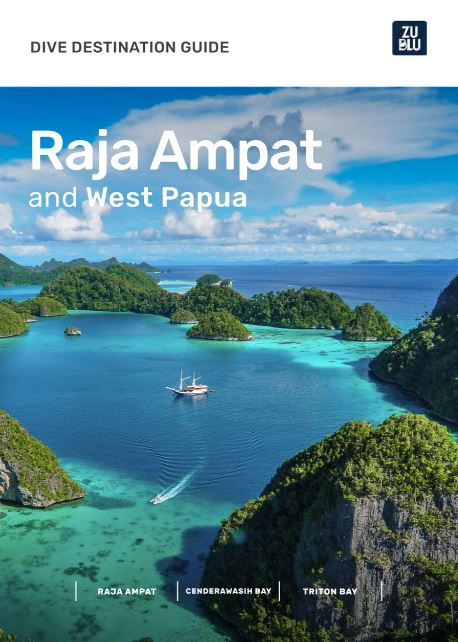 Discover the best places to dive in Raja Ampat, Triton Bay and Cenderawasih Bay in this free guide to West Papua's diving.
---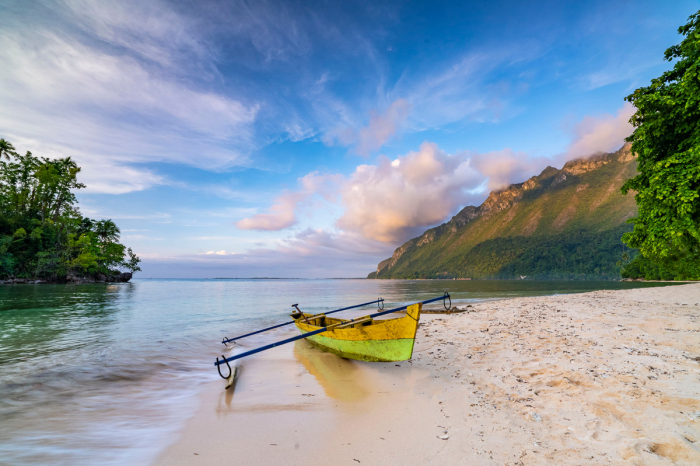 Getting to the remote island of Ambon is surprisingly simple, with daily direct flights from Jakarta's Soekarno–Hatta International Airport. These typically depart in the early hours, arriving in Ambon first thing in the morning, giving travellers a full first day on the island. An example flight is Batik Air's 01:20 departure from Jakarta, which touches down in Ambon at 07:00. Other carriers operating this route include Lion Air and Citilink.
You can also fly from Makassar's Sultan Hasanuddin airport directly to Ambon, with a reasonable choice of carrier and schedule. These flights take around two hours and generally depart sometime between 04:00 and 08:00, arriving between 07:00 and 11:00 in the morning. For those who prefer a lie-in, Lion Air frequently offers a 10:50 departure which lands at 13:40.
---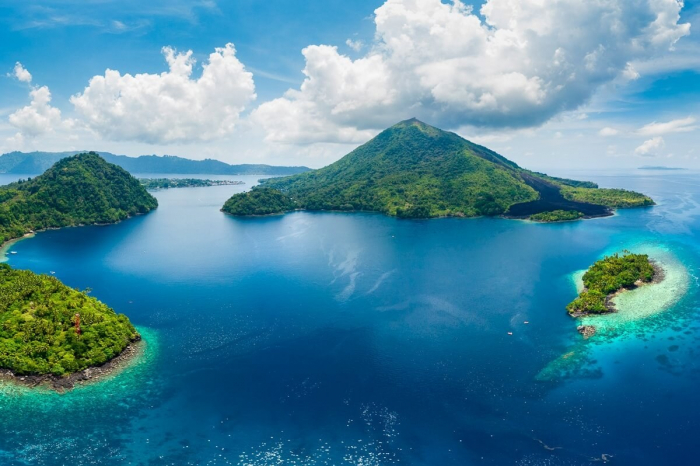 A common embarkation port for liveaboards sailing east to the Banda Sea, Maumere can only be reached from Kupang on the island of Timor, or Makassar in Sulawesi. For travellers departing from Sulawesi, Wings Air operates a daily direct flight at around 11:00, lasting about an hour and a half. Alternatively, both NAM Air and Wings Air offer direct flights from Kupang, departing at around midday and lasting just under an hour. Wings Air operates this route at least once a day while NAM Air flights run on Wednesdays, Fridays, and Sundays. A later option is also offered by Wings Air, leaving at around 15:45, which can be useful for those arriving from Bali and Jakarta and looking for a quick onward flight to Maumere. Citilink, Lion Air, and Batik Air all offer daily direct flights from Jakarta to Kupang, while Lion Air is likely the best option if you're travelling from Bali, with a non-stop flight departing at 11:00.
---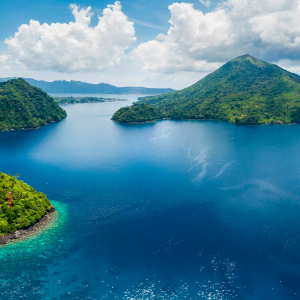 Recommended insight
Diving the Banda Sea on board a liveaboard
Have you ever heard of the Banda Sea? This is one of the wildest liveaboard adventures in the world, offering a sampler of Indonesia's very best diving. You'll explore current-swept...
---
Saumlaki is without a doubt one of the most remote destinations on this list, and requires some serious effort to reach. The town is a common departure port for liveaboard trips to the aptly named Forgotten Islands in the Banda Sea's far southeast.
Wings Air operates the most frequent flight between Ambon and Saumlaki which departs daily at around 07:30, and lasts just over an hour and a half. The earliest connecting flights from Jakarta by Batik Air and Citilink arrive in Ambon at around 07:00, leaving very little time to transfer between flights. While Wings Air and Batik Air are part of the same company and could – at least in theory – transfer passengers in this time, travellers may want to consider spending at least one night in Ambon for peace of mind.
Likewise, regular non-stop flights operated by Wings Air, Sriwijaya Air, and Garuda run from Makassar to Ambon. The 04:10 Wings Air departs Makassar and arrives in Ambon at 07:00, and as the 07:30 onward flight to Saumlaki is also operated by Wings Air, travellers will likely have a greater chance of making this transition.
---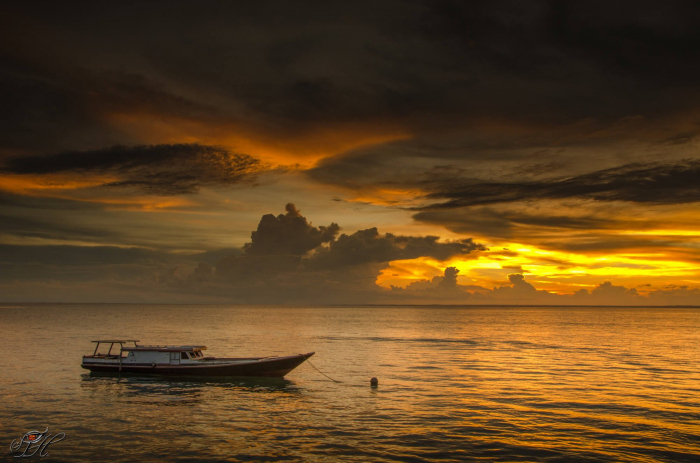 The most convenient airport close to the Derawan Archipelago is Kalimarau – also known as Raja Alam – airport in Berau, North Kalimantan. To get to Berau, travelers will connect in Balikpapan, East Kalimantan. For guests travelling to Maratua, several of the island's resorts offer charter flights directly from Balikpapan. Citilink operates direct flights from Bali to Balikpapan on Mondays, Fridays and Sundays, taking off around 14:00 and lasting a little under two hours. AirAsia Indonesia generally operates the same route on Tuesdays, Fridays and Saturdays.
From Jakarta, a wide choice of daily non-stop flights are operated throughout the day from various carriers including Garuda, Lion Air, Citilink, Batik Air and Super Air Jet. Travellers departing from Makassar also have plenty of options, with direct flights throughout the day operated by Lion Air, Sriwijaya Air and Citilink.
Once in Balikpapan, Wings Air offers direct flights throughout the day to Berau. It is recommended to arrive in Berau before 14:00 if you plan to reach Derawan the same day. Boat transfers between Berau and the Derawan Archipelago are available through most resorts and incorporate a scenic three to four hour journey along the Berau River and across the Sulawesi Sea. If you do not have a resort transfer waiting, you will need to take a taxi to Tanjung Batu and catch a speedboat to Derawan.
An alternative option involves heading to Tarakan Island which is serviced by direct morning flights from Jakarta with Batik Air and daily afternoon flights from Makassar with Lion Air. From here, you can catch a three-hour ferry ride to Derawan.
---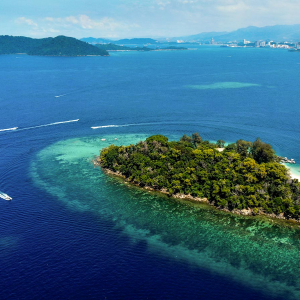 Recommended insight
Scuba diving in Borneo
Borneo is home to some of the best scuba diving on the planet, as well as plenty of adventures on land. This massive island, the third-largest in the world, boasts a huge diversity of ...
---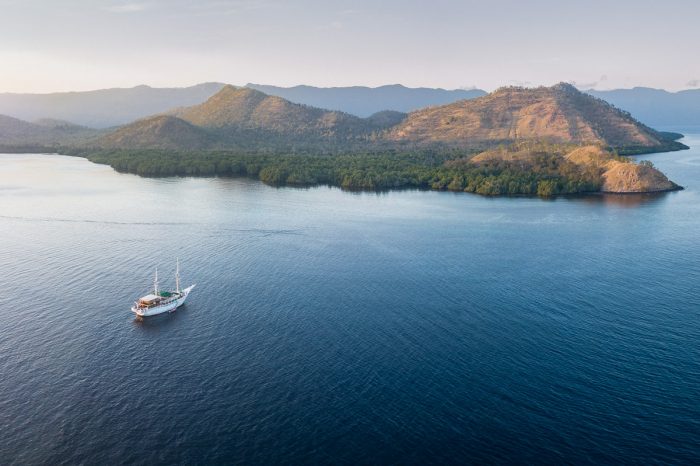 The most common way to reach Alor on the southwest edge of the Banda Sea is through the provincial capital, Kupang. Located on the island of Timor, Kupang is well-connected with regular flights from Jakarta, Surabaya, Bali, and Makassar.
If you're flying from Jakarta, Batik Air operates a regular flight departing around 02:00 and landing in Kupang at about 06:00. This allows plenty of time to connect to Alor with Wings Air at 08:40. And, as Batik Air and Wings Air are both part of the Lion Air Group, you shouldn't need to transfer your bags manually from one flight to the other. TransNusa also makes the short, half-hour journey between Kupang and Alor, departing around midday.
Conveniently, NAM Air currently operates direct flights from Bali to Alor three times a week, on Tuesdays, Thursdays and Saturdays. The flight takes two and a half hours, leaving Bali around 10:30 and arriving in Alor sometime around 13:00. When booking flights to Alor it pays to be vigilant – the airport is actually called Mali Airport and the island should not be confused with Alor Setar, in Malaysia.
---
Travel hubs
Sitting side by side in southeast Indonesia, the islands of Java and Bali are home to the country's two busiest airports, regularly receiving flights from North America, Europe and Asia. So if you're flying into Indonesia, you'll likely arrive into either Jakarta's Soekarno-Hatta airport, in northwest Java, or Denpasar's Ngurah Rai airport in southern Bali. And while these two airports are the main entry points for international visitors, there are also major domestic travel hubs across the archipelago that travellers will be certain to pass through at some point.
Some of these, such as Bali, are popular tourist spots in their own right. These cities and islands are worth exploring and adding a few extra days to your itinerary can be a great way to break-up a long journey. Others, however, offer less in the way of attractions. Jakarta, Makassar in South Sulawesi, and Kupang in southwest Timor for example, are not particular known as major tourist destinations, and travellers plan for airport layovers or overnight stops in airport hotels enroute to their final destination.
---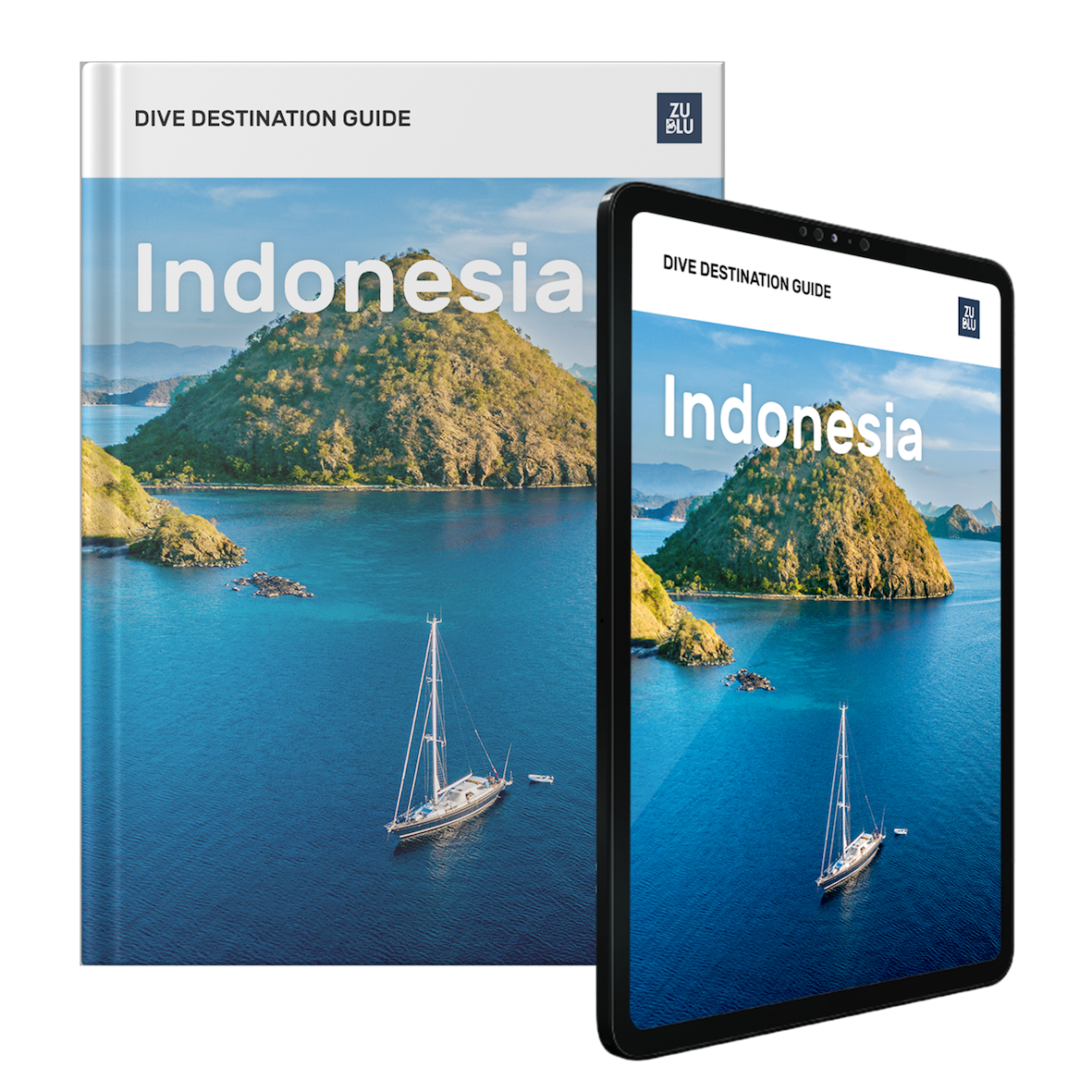 Discover the secrets of Indonesia in this FREE 150+ page scuba dive destination guide. Read online or download today and let us inspire your next diving holiday.
---
Airlines
Home to over 40% of Southeast Asia's total population, and popular amongst tourists of all kinds, the sprawling archipelago of Indonesia has spawned a busy airline industry. The rise of air travel within the country has also been boosted thanks to increased construction of new airports in previously hard-to-reach destinations, including Labuan Bajo, Gorontalo, Sorong, and more.
As with most things in Indonesia, punctuality can be a problem, particularly when organising transfers and layovers. But, after a few days on 'island time', most travellers learn how to plan for these possible delays and begin to appreciate the slower pace of life. It is also worth noting, booking your domestic flights in advance can be a challenge, with airline websites often not functioning properly or offering any means of booking, despite claims to the contrary. That said, some airlines are better than others in this regard, and if you're in the country already, tickets can be easily booked through offices and agents.
Lastly, don't be alarmed if passengers are asked to say a prayer before takeoff. This may seem a little foreboding but is common practice aboard several airlines within the country.
Garuda Group
The national flag carrier, Garuda, is Indonesia's best known airline. Although a little more costly than most other options, Garuda offers high standards of service, punctuality, and a network of routes covering most major cities throughout the archipelago. In recent years, Garuda has been developing its more affordable subsidiary, Citilink, in an effort to compete with increased demand for low-cost domestic airlines. 
Lion Group
Since its birth in 2000, Lion Air has since grown into Indonesia's biggest airline, operating many domestic routes, a few of which are not covered by Garuda. Despite its reputation for occasional delays, flying with Lion Air has its advantages. Perhaps the most significant of which is the ability to book your ticket online. Lion Air also operates its own budget carrier, Wings Air, alongside a full-service subsidiary, Batik Air.
Indonesia AirAsia
Indonesia AirAsia is a branch of the successful Malaysian company, AirAsia. Tickets are purchased exclusively online, making it convenient for overseas travellers booking in advance. This airline is not necessarily known for its punctuality, and its operations have been slow to rebound after the Covid-19 pandemic, but the experience of the international AirAsia brand makes this a reliable option.
Sriwijaya Air and NAM Air
Virtually unknown outside Indonesia, Sriwijaya Air is one of Indonesia's largest airlines and is a popular choice amongst budget-conscious travellers. Sriwijaya Air's regional domestic subsidiary – NAM Air operates a variety of secondary routes and acts as a feeder for Sriwijaya Air.
---
Need help planning your dive holiday in Indonesia?
Chat with one of our travel experts today!

---