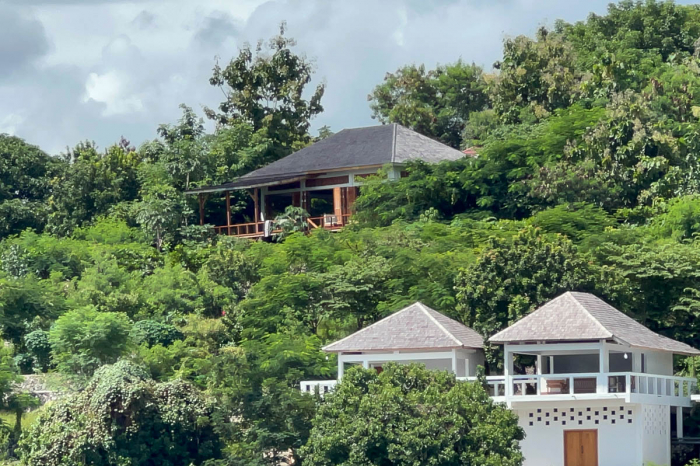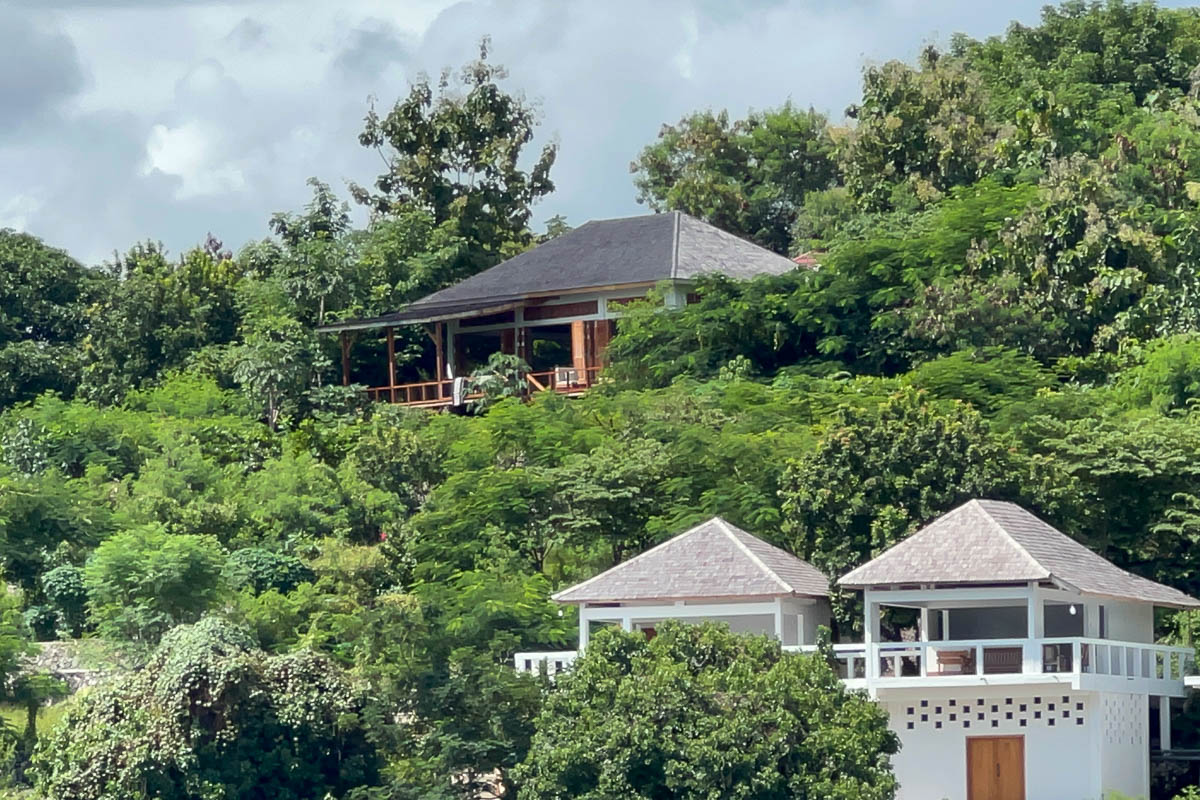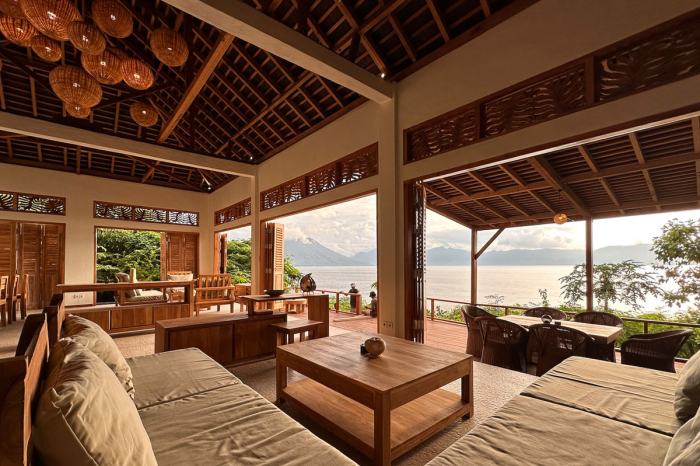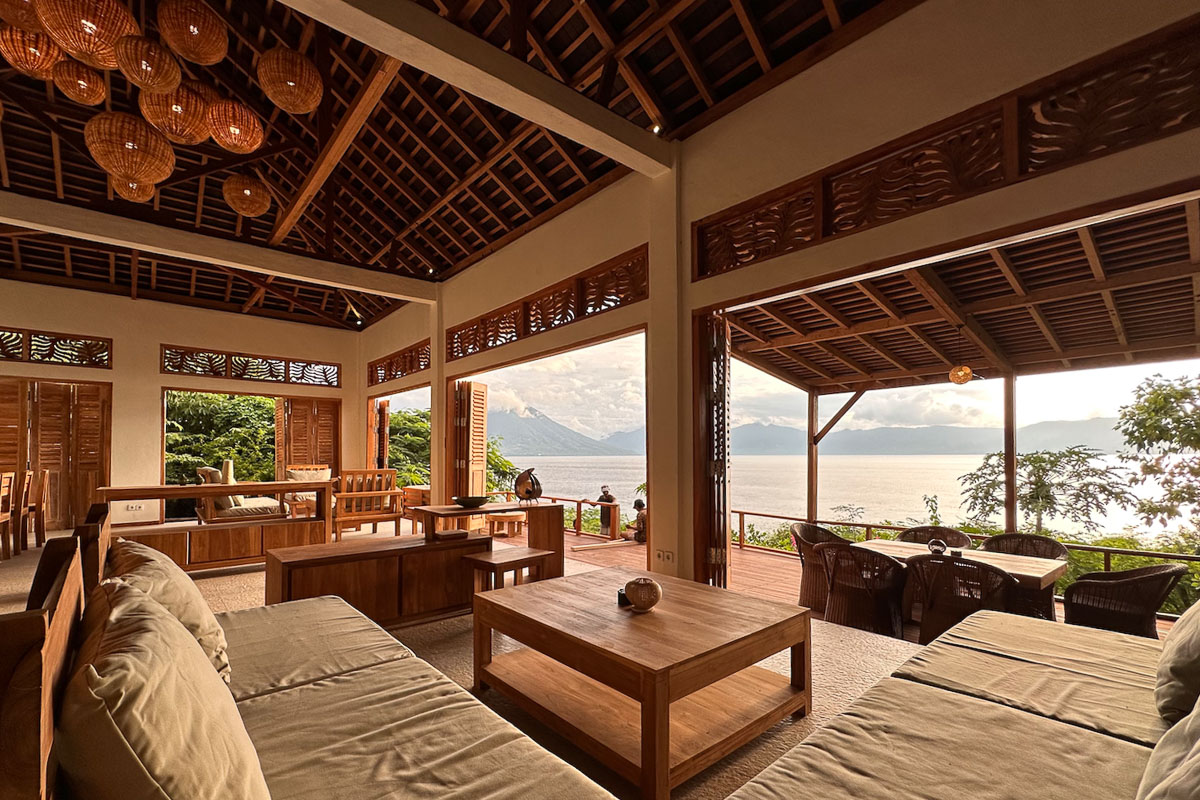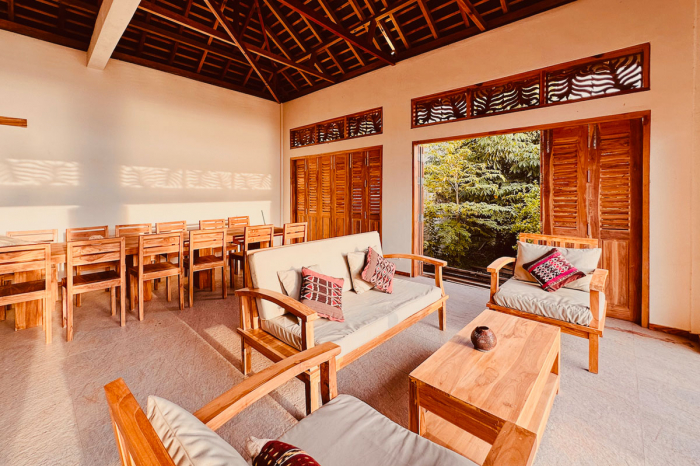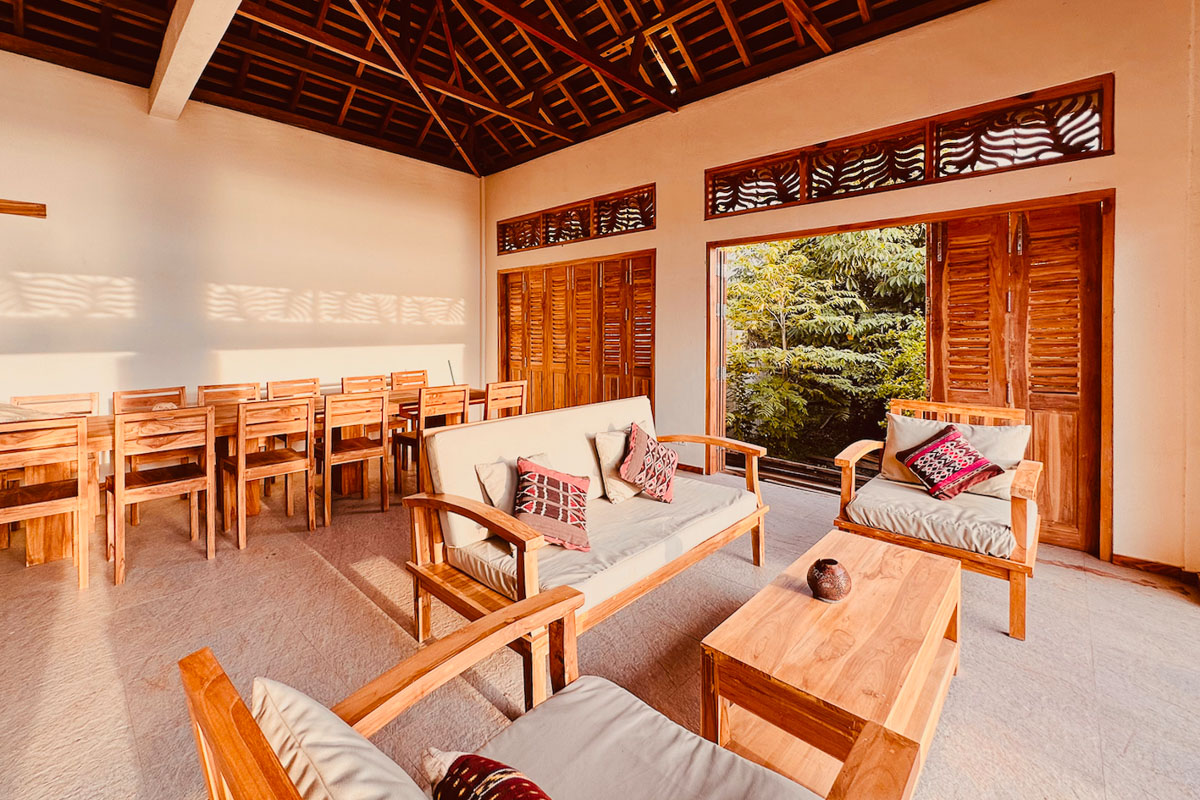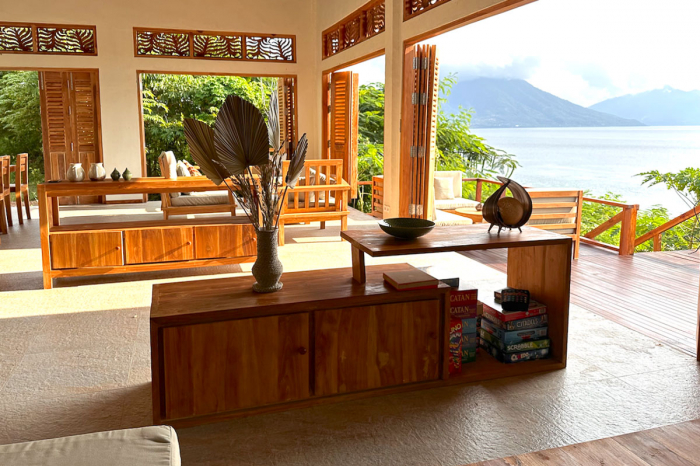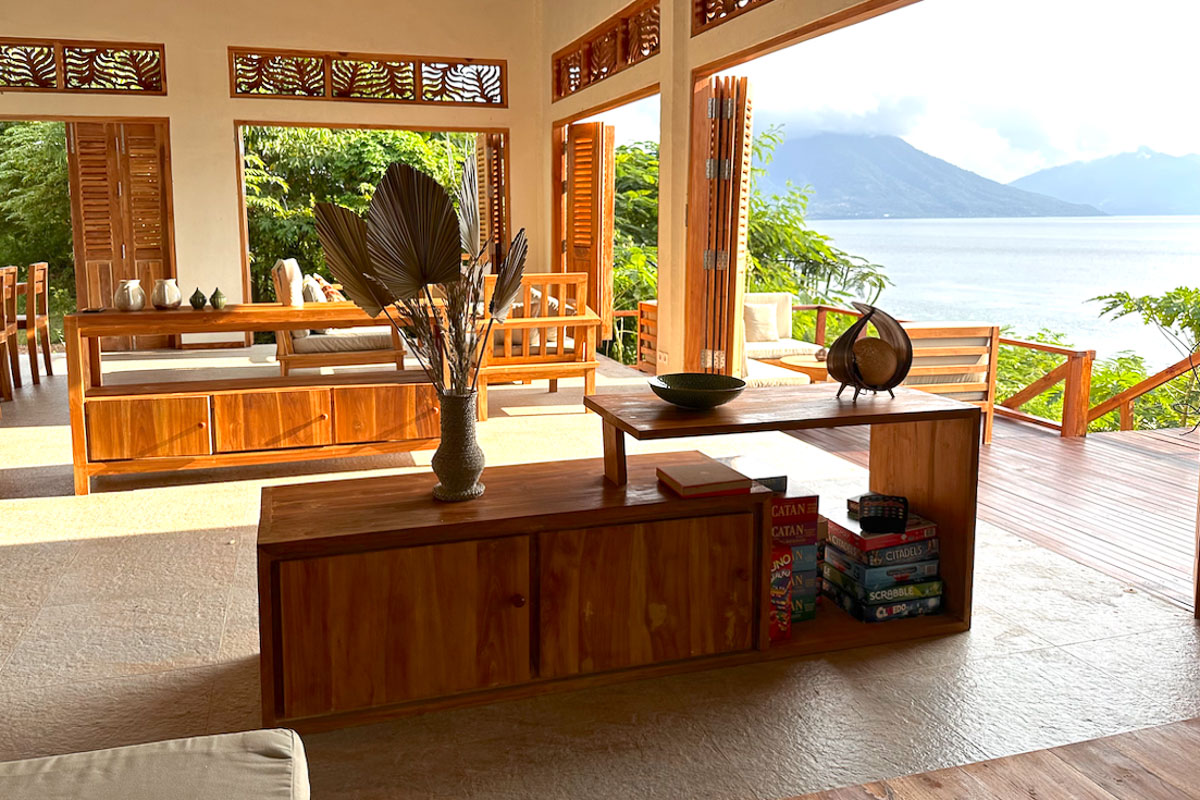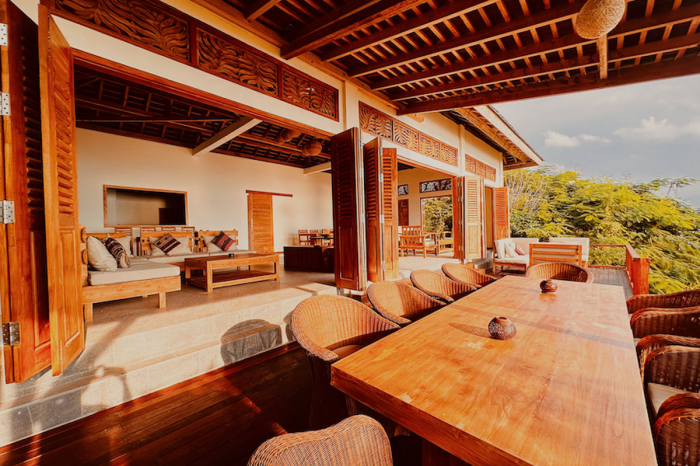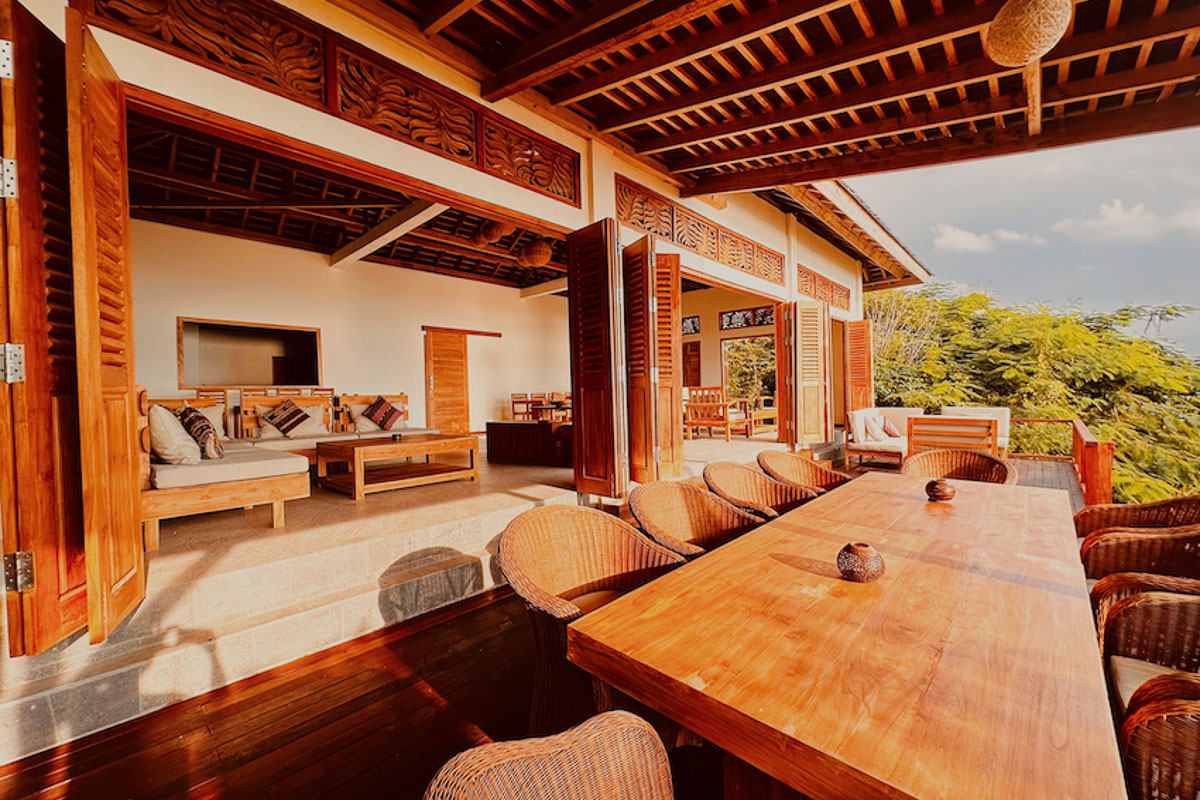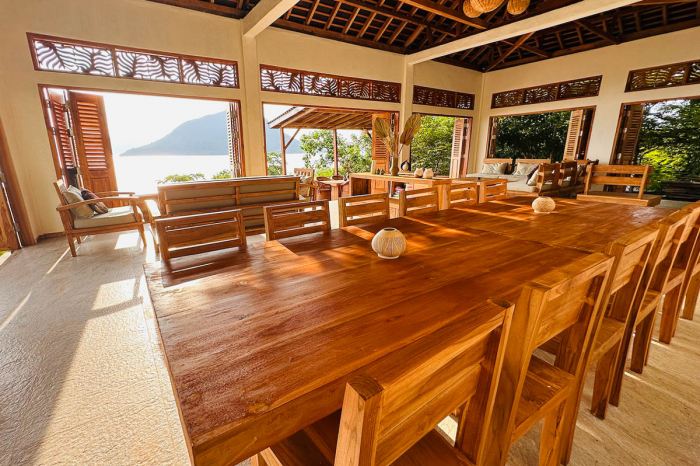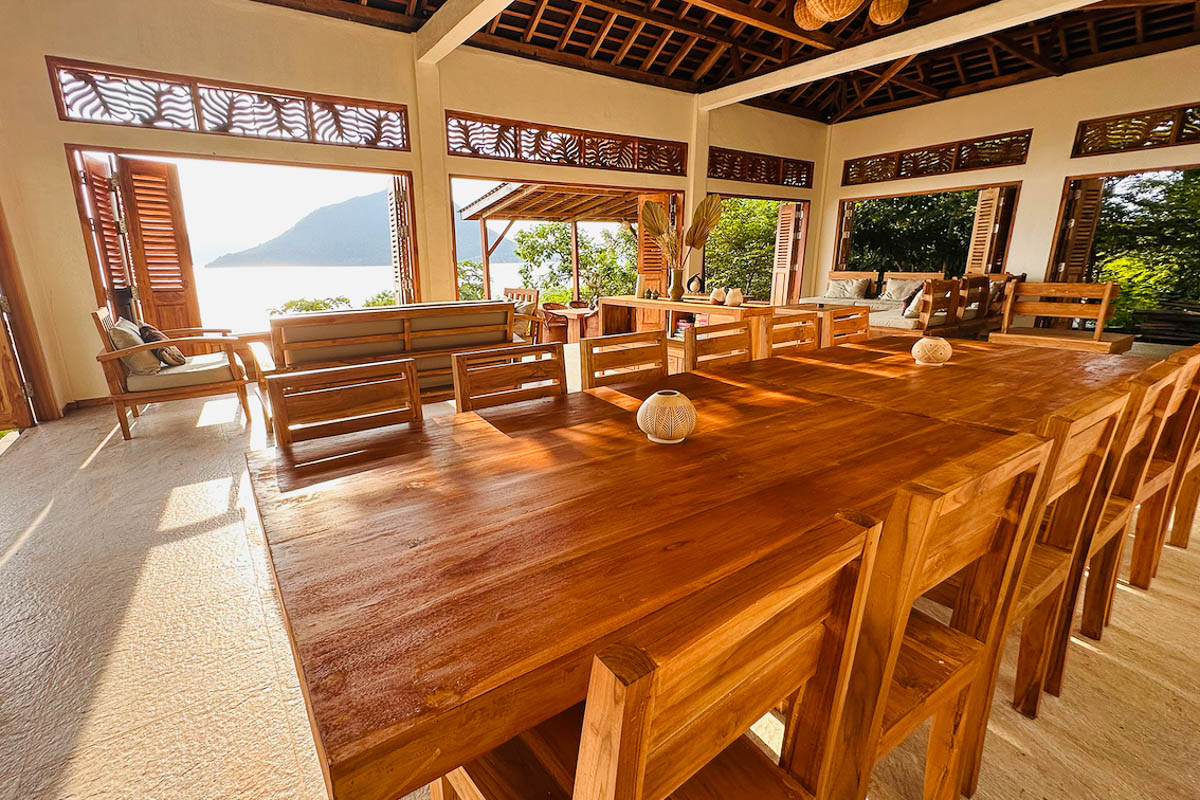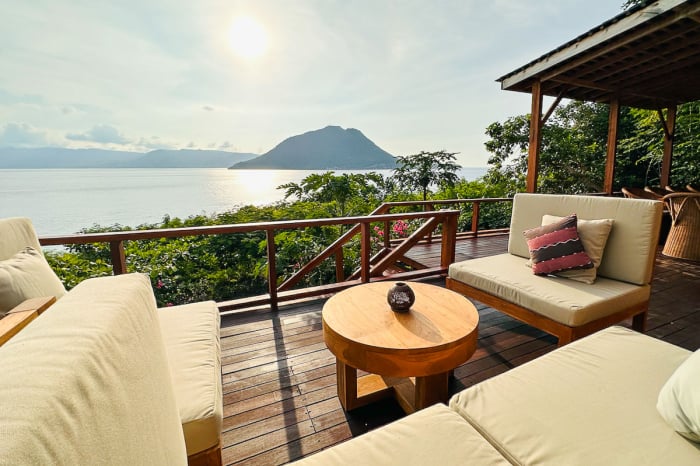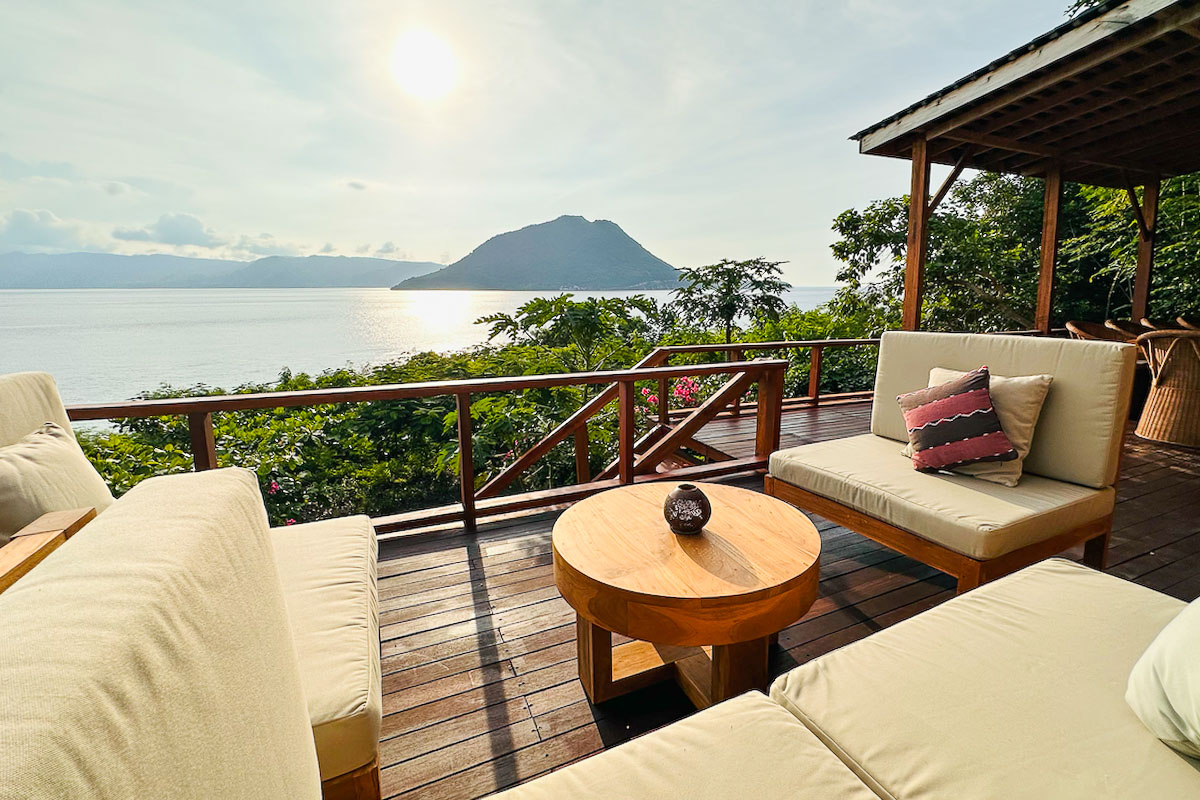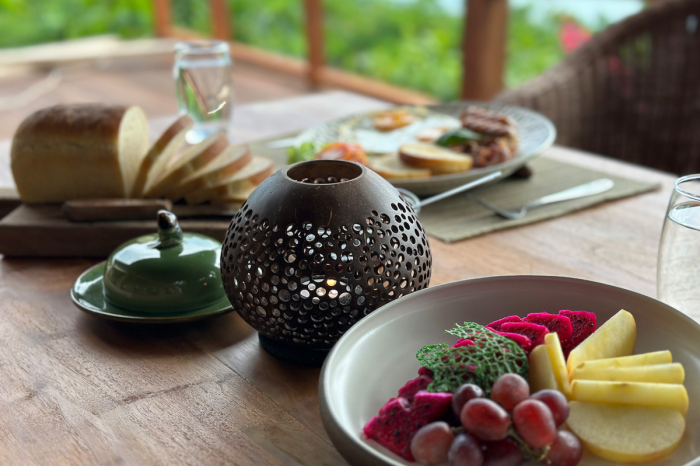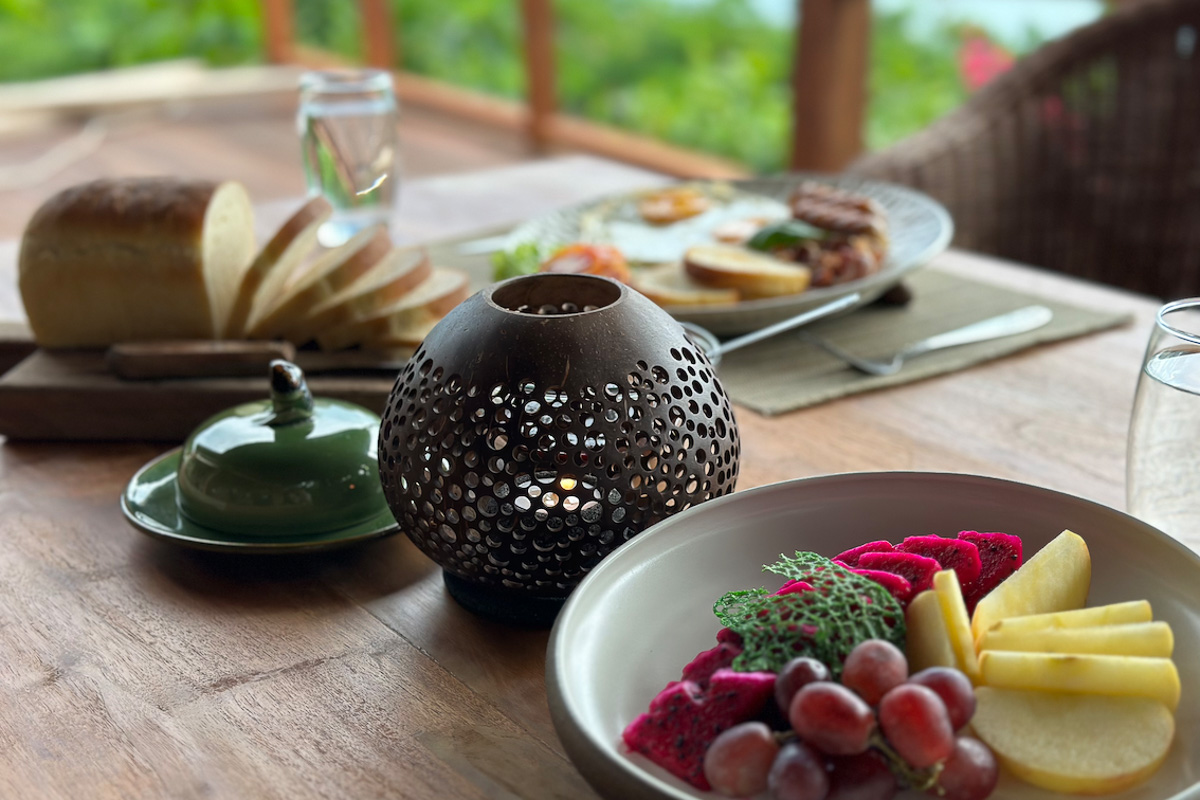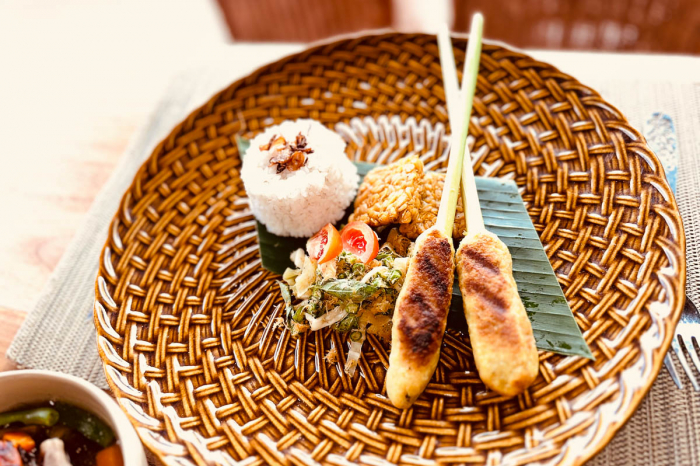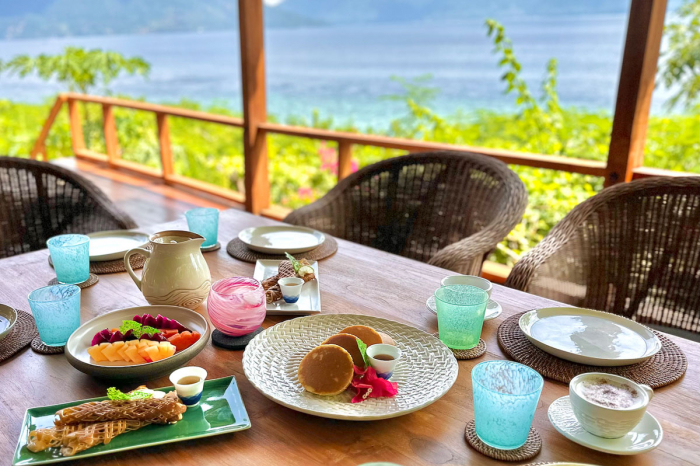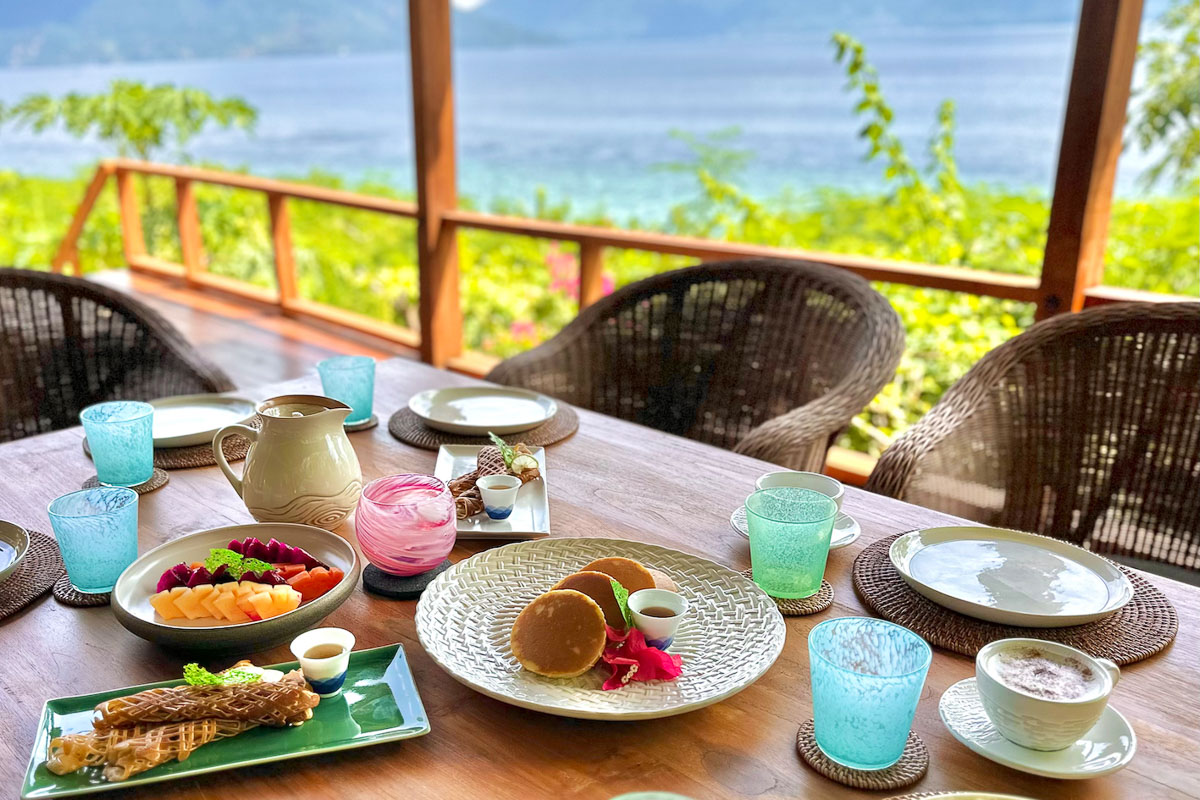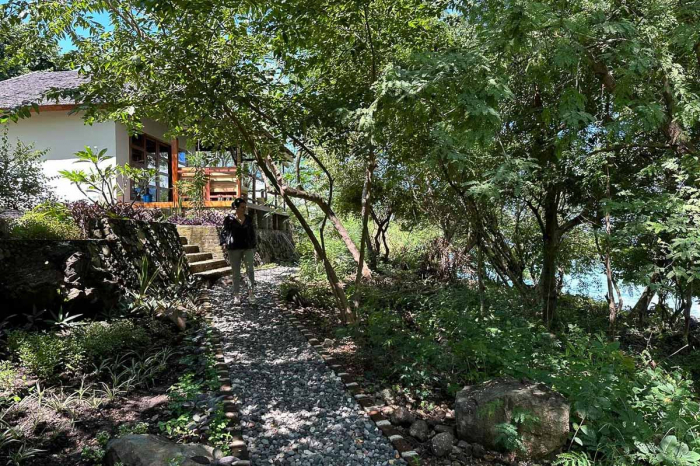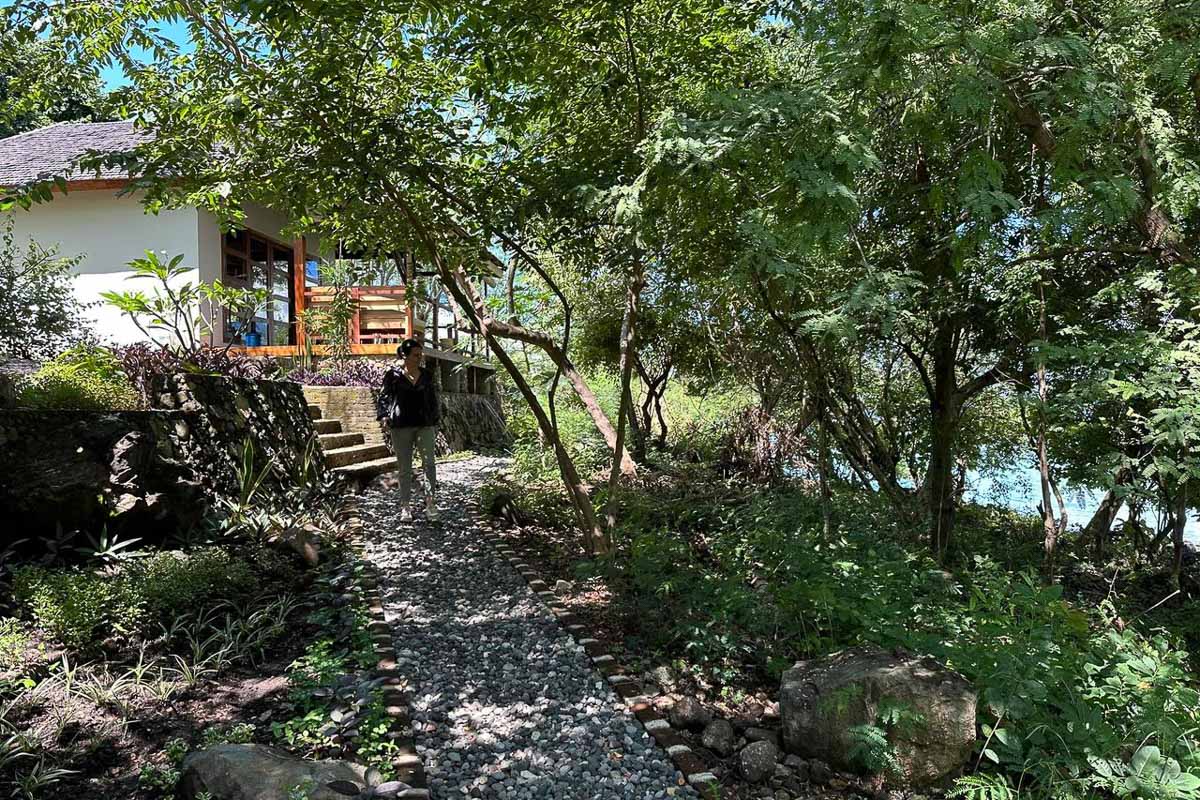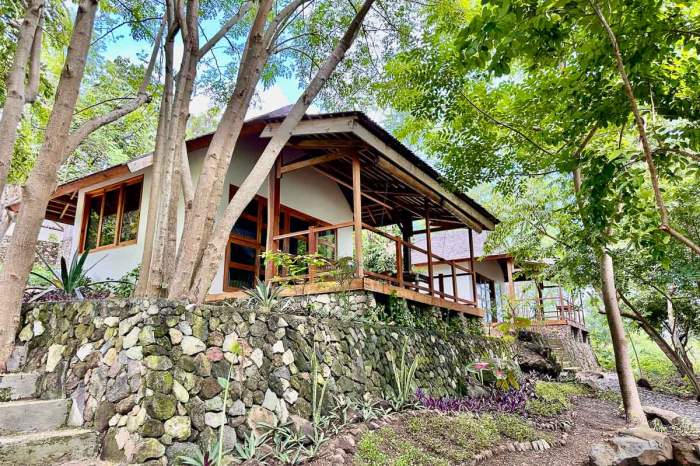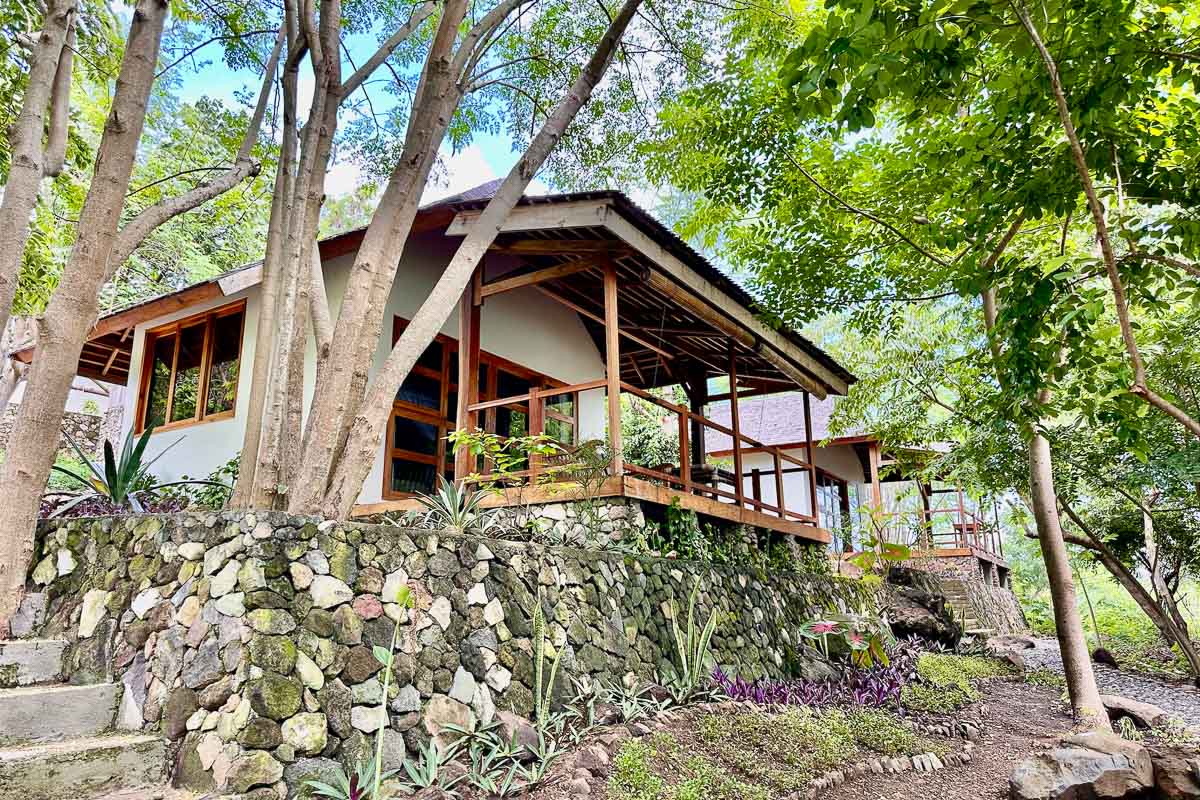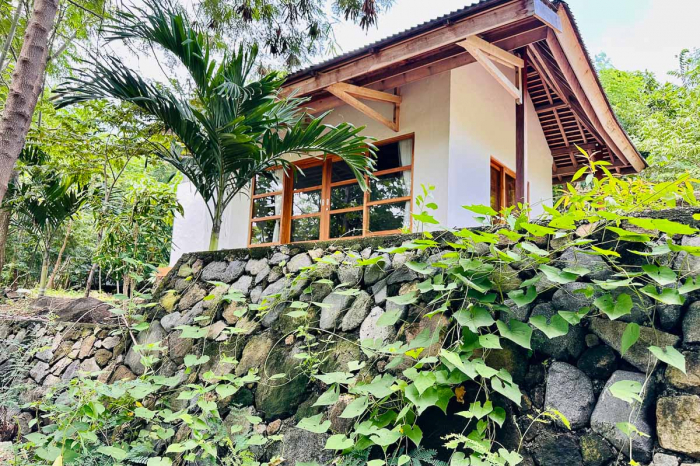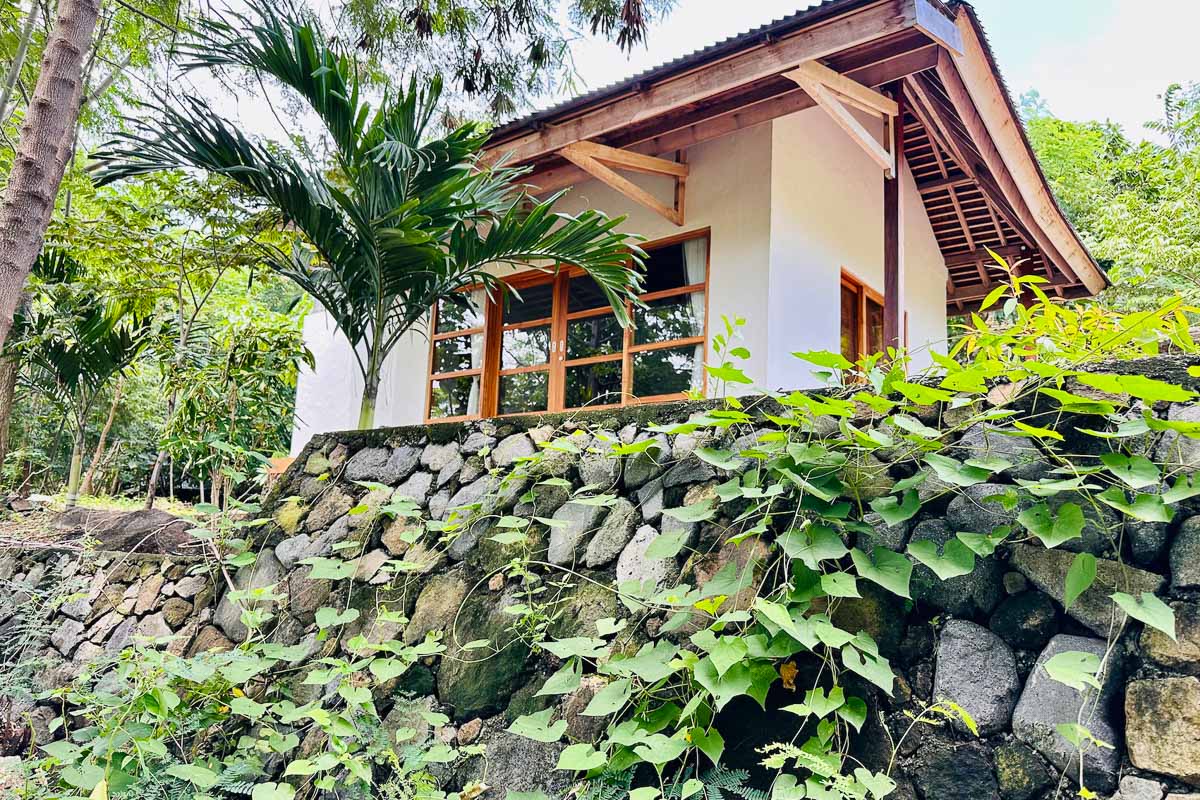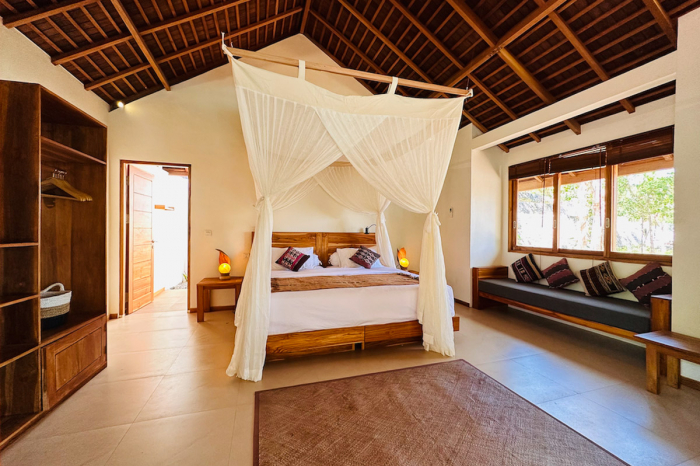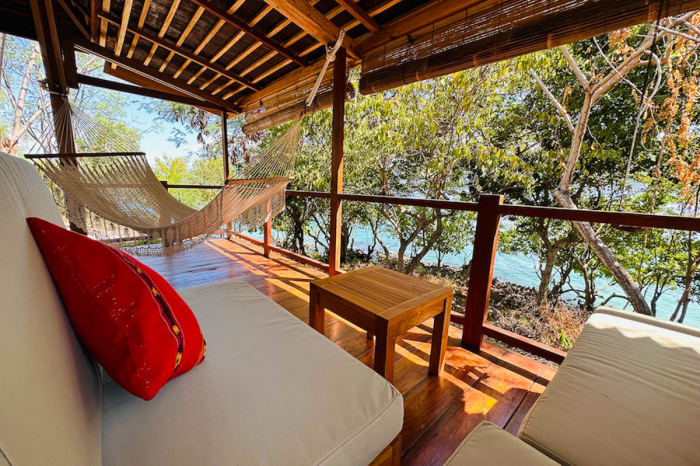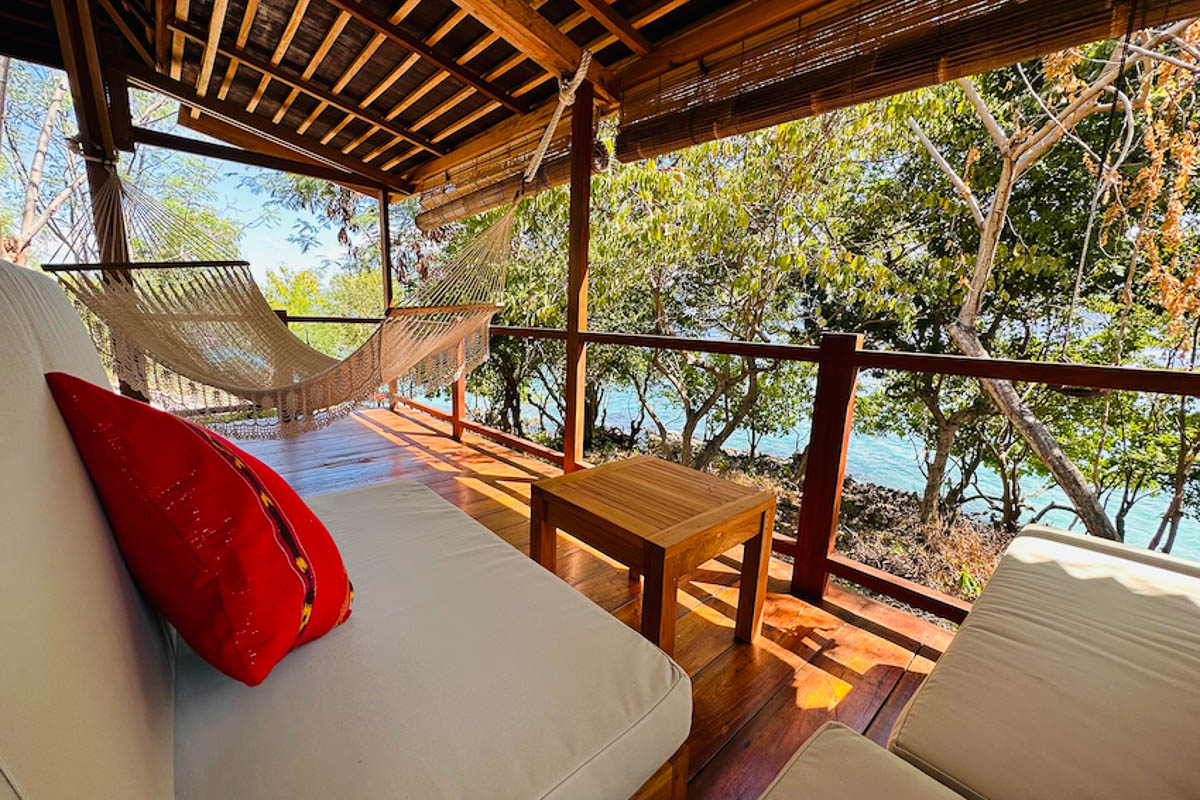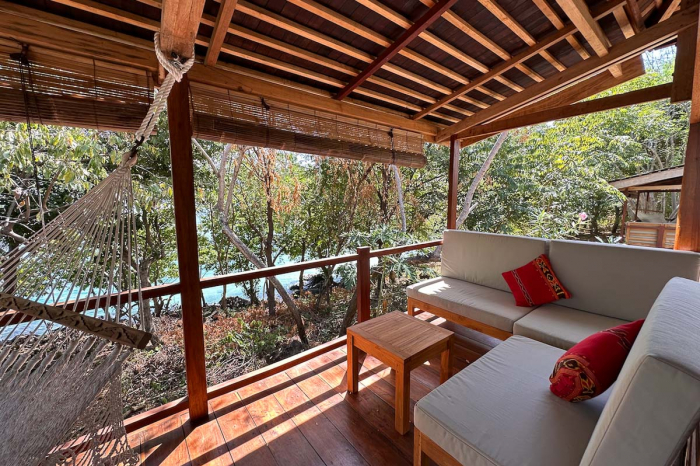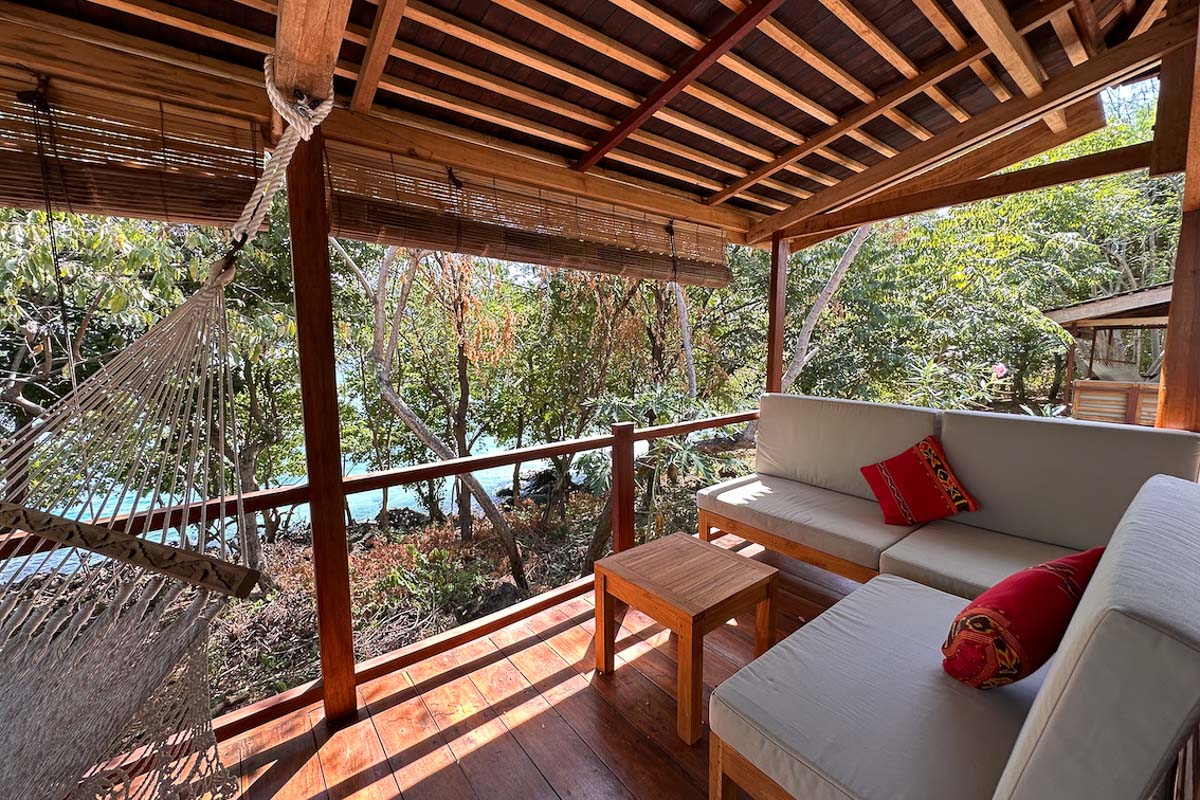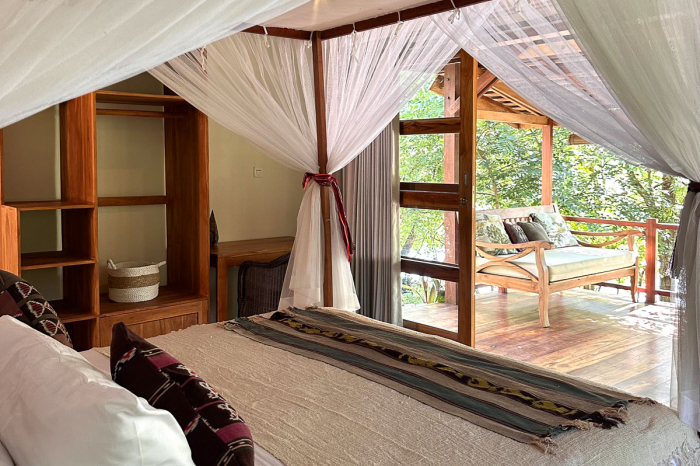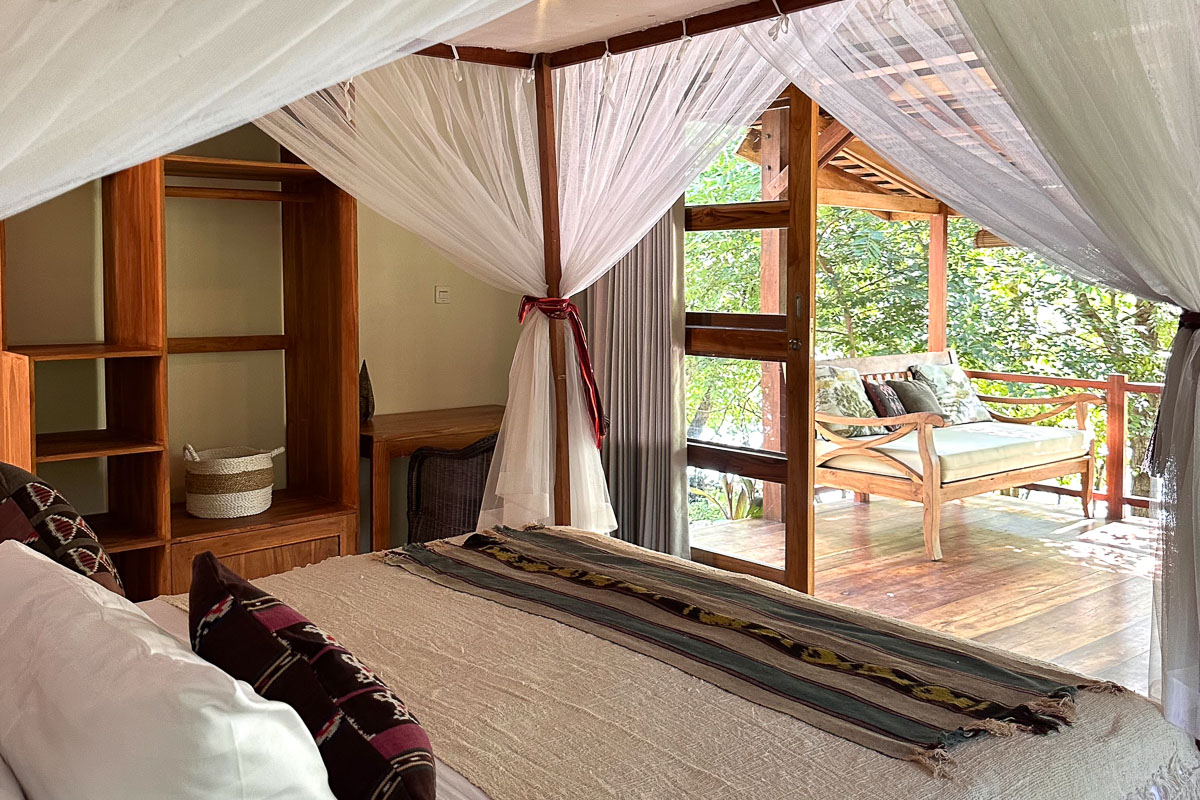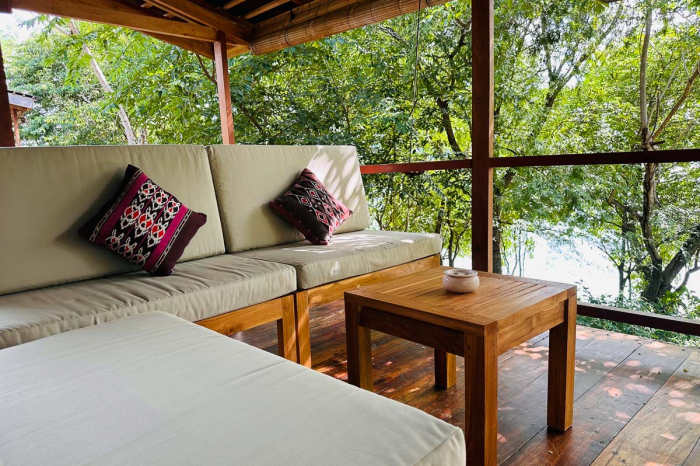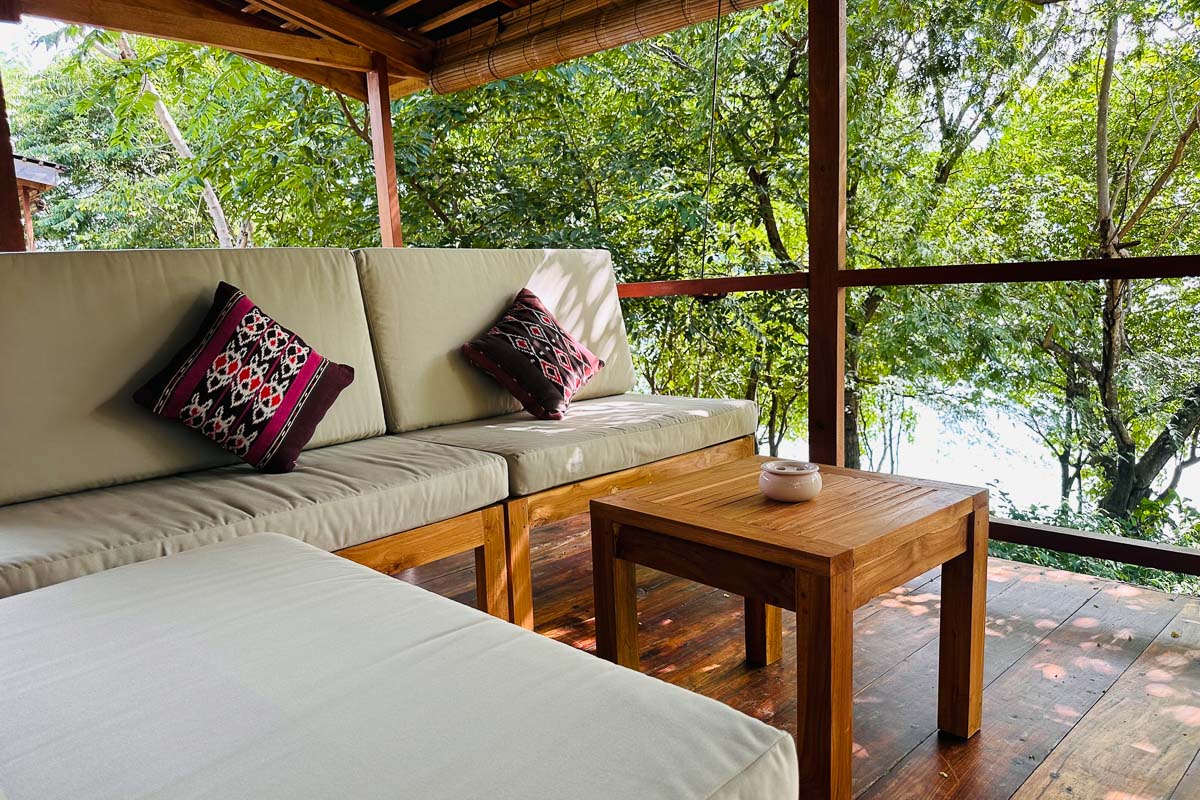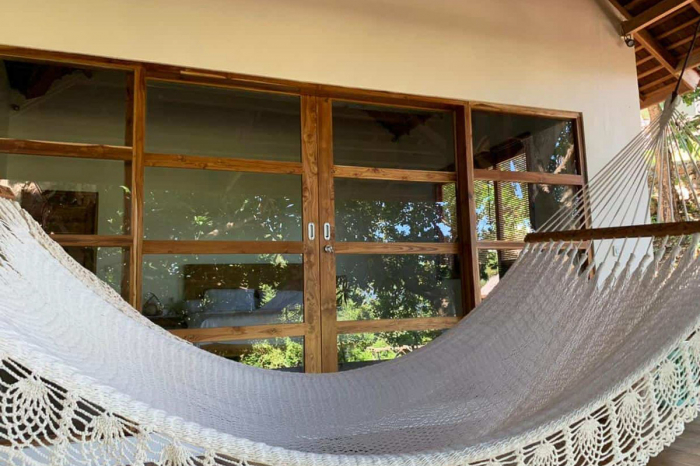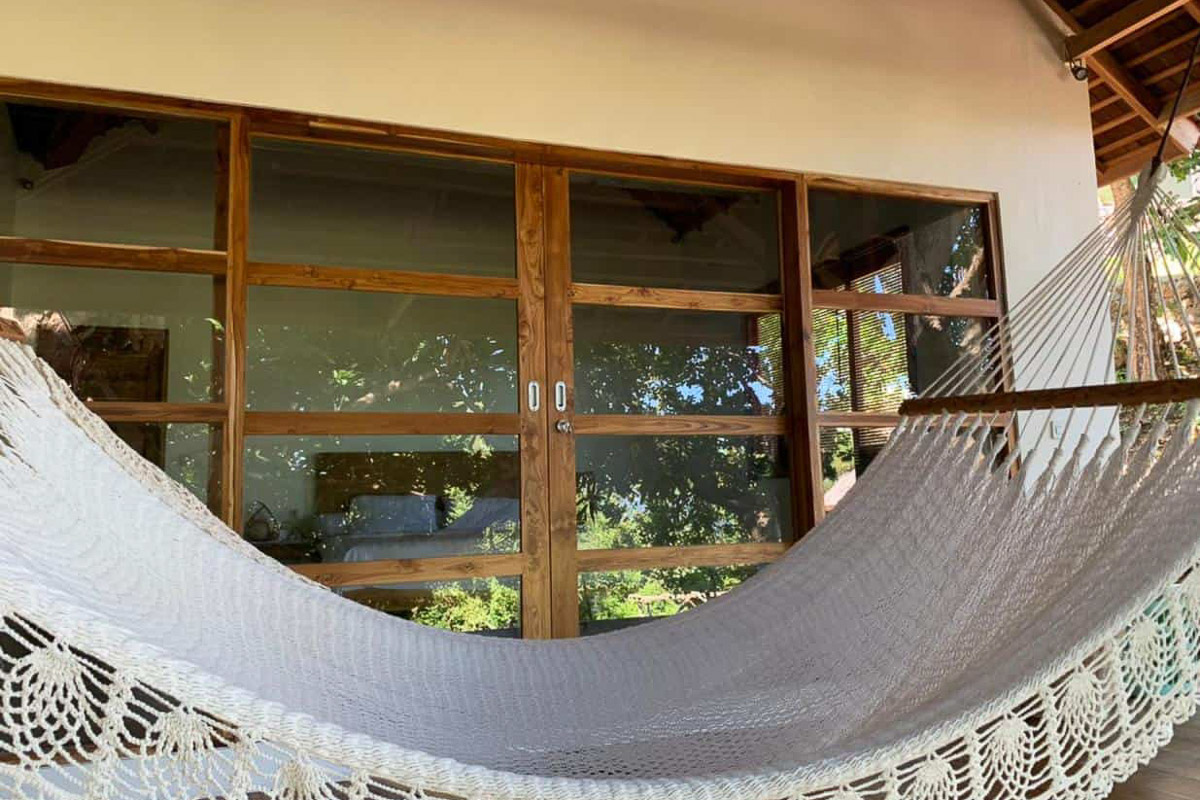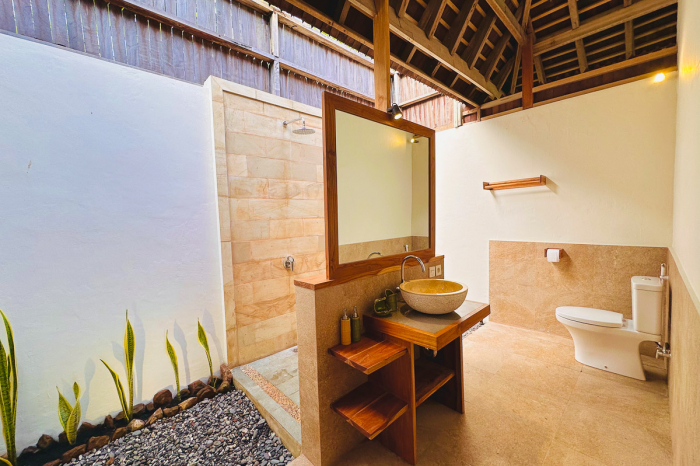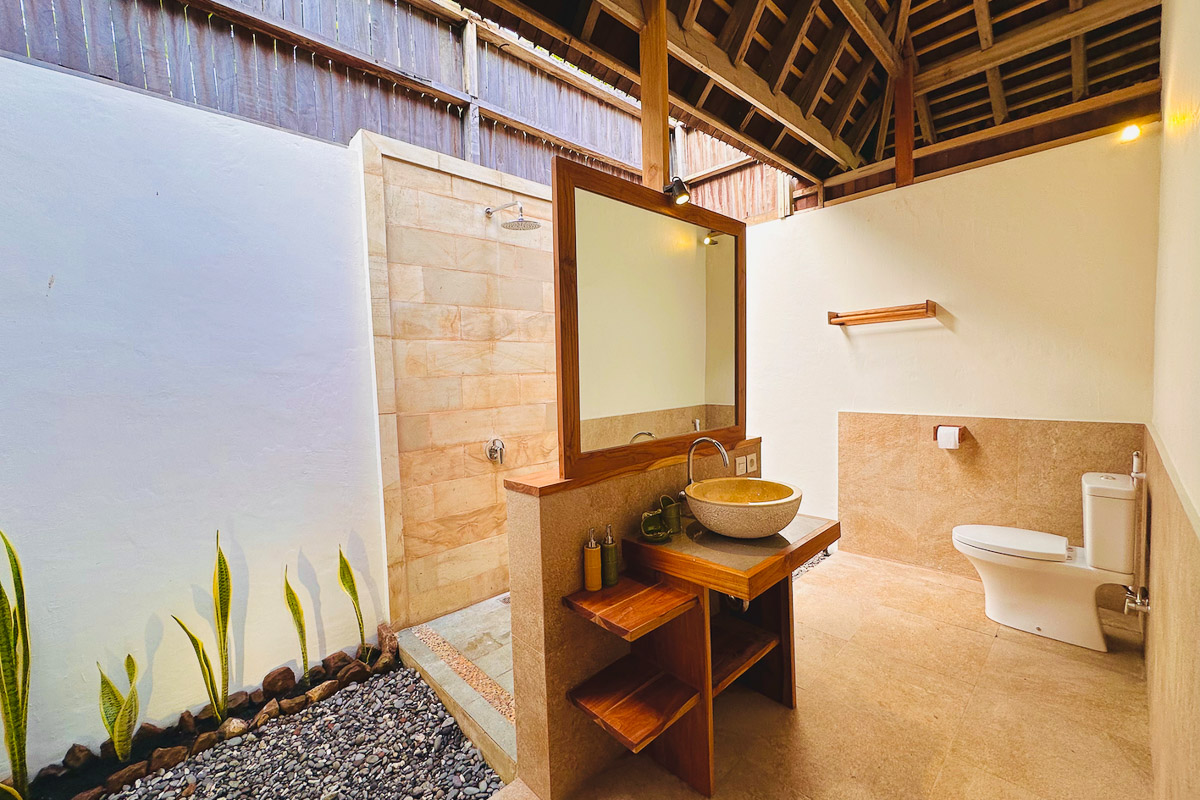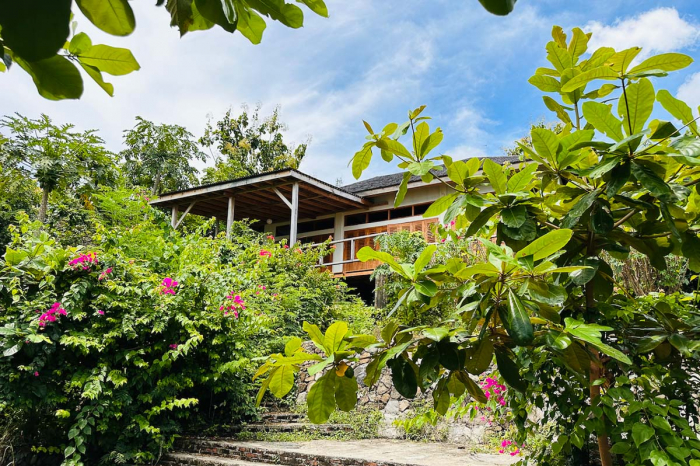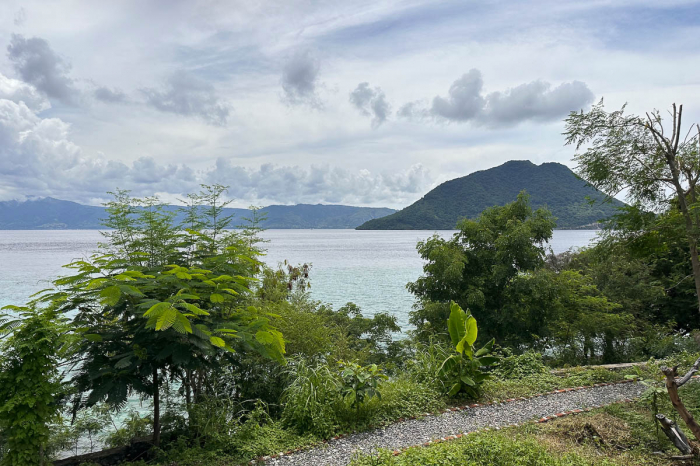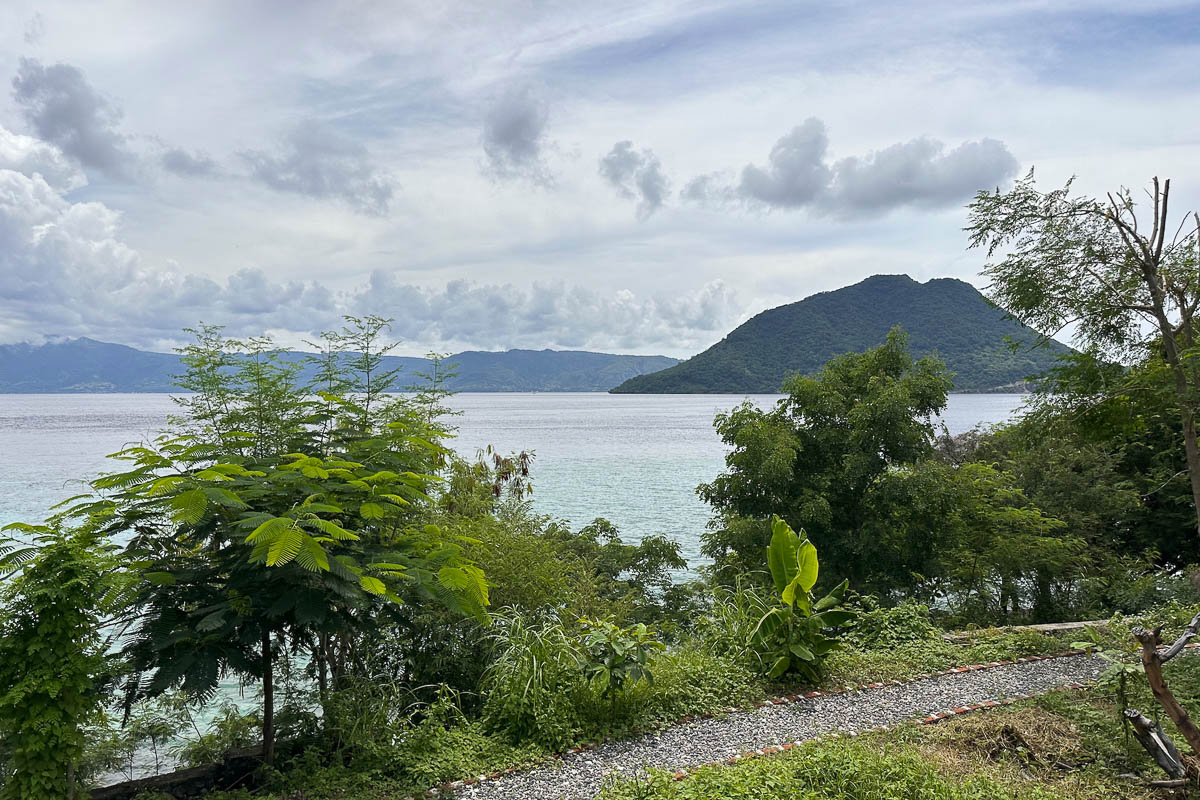 Overview
Brand new resort occupying a prime spot in the Pantar Strait
Well-equipped dive centre with a camera room and more
Just three bungalows on site, guaranteeing an intimate stay
Access more than 40 dive sites with a 30-minute boat ride
Alor Tanapi is a brand new dive resort overlooking the Pantar Strait in the Alor Archipelago. With just three beautiful bungalows on site, stylish, sun-soaked social spaces and passionate service from dedicated staff, Alor Tanapi guarantees an intimate getaway packed with personalised experiences. Explorers of all kinds will relish this resort's idyllic location and stunning surroundings, while dedicated divers will appreciate the modern dive centre and direct access to many of Alor's most exceptional underwater experiences.
---
Rooms
---
Amenities
---
About
About Alor Tanapi
Having opened its doors in 2023, Alor Tanapi is a newly-built dive resort on the northwest peninsula of Alor Island, the largest island in the Alor Archipelago. Situated on a hill near the village of Sebanjar, the resort is approximately an hour's drive from the airport and around a 40-minute drive from the main town of Kalabahi. This premier location within the Pantar Strait ensures easy access by boat to both coral and muck dive sites, while giving guests plenty of freedom and flexibility to explore Alor's landscape and culture.
Alor Tanapi was created by two dive professionals passionate about marine life, Indonesia, and its people. Through the resort, they hope to share their knowledge and help build a more sustainable future for the island, so that future generations may continue to enjoy the magnificent gem that is Alor. This newly-built resort features comfortable accommodation, personalised service, and high-quality diving facilities, helping solo travelers, couples and small groups experience a complete dive vacation in a remote setting. Alor Tanapi accommodates just six guests and offers a choice of all-inclusive stays or a la carte-style packages which can be adjusted to suit personal preferences.
Please note - Alor Tanapi is open from 01 May - 17 Dec each year.
Explore the resort
Alor Tanapi restaurant area offers a beautiful view overlooking the Pantar Strait, facing the volcanic islands of Ternate and Pura. From here, you can watch the sun as it sets every evening. Three meals are served each day, drawing inspiration from across Indonesia, Southeast Asia, and at times internationally. The resort sources ingredients locally and works closely with local farmers to help them develop their business in order to have a broader range of fruits and vegetables. Snacks, coffee, tea, and drinking water are also included in every package.
The resort's lounge area is connected to the restaurant and features a bar, a small library, and comfortable sofas to facilitate relaxation. When it comes to activities, the shallow reefs surrounding the Pantar Strait host a number of interesting marine encounters, making snorkelling a popular pastime. Alor Tanapi also offers culturally enriching village visits, beautiful beach excursions, waterfall treks and volcano hikes. Guests can also explore the local Moko drum museum, which is filled with ancient and traditional artefacts.
Diving from Alor Tanapi
The dive centre at Alor Tanapi has been designed with plenty of space to set-up and break-down equipment, along with a drying room to store gear at the end of each day. There is also ample room in the bungalows for securing any extra precious kit. Underwater photographers and videographers will find a dedicated air-conditioned camera room at the dive centre to dry, disassemble and charge your equipment, along with specific rinse buckets for delicate rigs and accessories.
As a small and intimate dive resort Alor Tanapi aims to offer variety and flexibility within the dive schedule, whilst finding the right balance between the number of reef dives and muck dives. All dives are conducted from the resort's dive boat which can comfortably accommodate up to eight divers and two dive guides. On average, between two to three dives are offered per day. Full dive equipment can be rented from the resort, including reef hooks and dive computers, though availability is limited and therefore needs to be organised in advance.
There are more than 40 dive sites within a 30-minute radius by boat that can be reached from the resort. It is also possible to do day trips to some dive sites located in Beang Abang which offer some great muck diving, a highlight for underwater macro photographers.
---
Top tips
Due to the rough terrain and strong currents surrounding this resort, it is not recommended for children.
Snorkelers are welcome to join boat trips for a small charge. Due to the currents, which can be strong at times, it is recommended to have a guide accompany you.
Conservation
With limited recycling or waste management systems in place on Alor, the resort does its best to minimise non-biodegradable waste. Food served both to the guests and staff is sourced from local, organic farmers and many of the resort's drinks are homemade, such as lemon tea, ginger iced tea, coconut water, fresh juices, smoothies, iced coffee or iced chocolate. These steps not only keep non-organic waste to a minimum, but also help to minimise the Alor Tanapi's carbon footprint.
In 2020, along with other established dive resorts and dive centres in the Alor Archipelago, Alor Tanapi became a founding member of Aliansi Bahari Alor (ABA) – a marine association which aims to promote a sustainable marine tourism model for the Alor Marine Protected Area. ABA promotes values of ethics, safety and professionalism, supports conservation and research activities as well as local community projects to develop sustainable tourism in Alor. This resort also participates in regular reef clean-ups and the majority of its employees and builders originate from the Alor Archipelago.
---
Diving
Diving in Alor
Hammerhead shark

March - May

and

September - December
Located in the heart of the Coral Triangle, 1,000km east of Bali, Alor and the Pantar Strait provide world-class diving exploring some of the most pristine coral reefs in Indonesia. With its currents and critters, beautiful reefs, volcanoes and villages lost in time, Alor is one of Indonesia's last frontiers; there are few other places where visitors can trek to the rim of a volcano, visit traditional villages and dive in search of hammerhead sharks - all in a single day.
---
Resort checklist
Number of rooms
3
Official dive center rating
PADI
Courses offered
Scuba Review, Advanced Open Water, Deep Speciality
---