Scuba diving in
Halmahera, Ternate and Morotai
Venture to the remote and long-forgotten islands of Halmahera, Ternate and Morotai, where powerful fish patrol current-swept walls, miniature marine life hide amongst colourful corals, and WWII wrecks rest on the seafloor.
Highlights
Explore one of the most secluded corners of Indonesia
Discover numerous WWII wrecks around Morotai Island
Beautiful and biodiverse scuba diving, well off the beaten track
Trek dramatic landscapes dotted with active volcanoes
Once a focus of the global spice trade, Halmahera and the other islands of North Maluku have since faded into obscurity, in part because of their isolation. And despite the islands' location in the heart of the Coral Triangle and at the gateway to the Indonesian Throughflow, these islands remain largely overlooked by even the most seasoned divers. But today, with scuba diving and other tourism beginning to emerge, Halmahera and its neighbouring islands represent Indonesia's newest thrilling frontier for adventurous divers – complete with exciting pelagic action and world-class macro and WWII wrecks.
Diving in Halmahera
Schooling reef fish

Year round

Macro Creatures

Year round

Walls & pinnacles

Year round
Exposed to the powerful forces of the Pacific Ocean, Halmahera and its surrounding islands are fed a constant flow of oceanic currents, creating the perfect conditions for diversity. The region incorporates hundreds of individual islands where all kinds of underwater environments can be explored, from dizzying drop-offs and isolated pinnacles to emerald-coloured atolls and rainbow-hued reefs. And, the marine life here is incredibly diverse, even by Indonesian standards, with at least 450 species of coral and over 800 species of fish recorded in southwest Halmahera alone. With so much incredible scuba diving on offer, it's hard to believe that large areas of this region's underwater world remain almost entirely unexplored!
Ternate, Tidore and the Goraici Islands
The volcanic islands of Ternate and Tidore sit side-by-side just a few kilometres off the west coast of Halmahera. Soft corals smother the slopes here, along with splendid sea fan specimens, providing hiding places for macro subjects such as nudibranchs and ghost pipefish. Tuna, trevally, barracuda, and large schools of black and midnight snapper hurry back-and-forth above the reef, while whitetips, blacktips, and the occasional grey reef shark, can be seen skulking in the shadows. 
Around 50-kilometres southwest lies the small archipelago of Goraici. The locals here have a reputation as environmentalists, and the healthy coral reefs abound with macro marine life, offering fantastic opportunities for photography and night diving. In contrast, there are also a few coral-covered walls to explore, where pelagic fish and blacktip reef sharks can be seen cruising in the water column. 
Bacan and the Patinti Strait
Between the island of Bacan and Halmahera itself, lies the Patinti Strait – one of the region's most popular dive spots. The islands of Sali, Kusu, Proco, and Gala stretch across the strait at its closest point, forcing the water through several channels and creating the ideal conditions for coral growth in the currents. Reef sharks are regularly spotted here, alongside yet more tuna and barracuda, while sheltered parts of the reef play host to a variety of shrimps, crabs, nudibranchs, pipefish, and seahorses. Walking sharks can also be seen during night dives.  
Morotai
For something a little different, divers can head to the island of Morotai, off the northern tip of Halmahera. With around 40 named dive sites, this is one of the region's fastest emerging destinations, offering opportunities to spot bucket-list marine life and macro galore. As one of Indonesia's northernmost islands and facing the Pacific Ocean, Morotai played a significant strategic role in World War II and a wealth of war-time remnants can now be discovered underwater, including the wrecks of aircraft, trucks, and tanks, now overrun by marine life.
Morotai is also renowned for its reef shark encounters, with sightings possible on almost every dive. That said, the sites of Cape Gurango and Rifky's Point in the east and Blacktip Point and Grey Shark Point in the south offer the best chances of encounters and the highest numbers of sharks. It is also possible to find manta rays around the island of Galo Galo, on the southwest side of Morotai.
Pulau Tifore and Pulau Pisang
Liveaboards normally pass through Halmahera during transitional trips between Raja Ampat and North Sulawesi, visiting a few of the outlying islands along the way. Pulau Tifore lies in the middle of the Molucca Sea, halfway between Halmahera and North Sulawesi, making it a convenient stop for liveaboards. This remote island is surrounded by an exceptional coral reef where mandarinfish deliver dazzling displays at dusk. But, the real highlight here are the swirling schools of barracuda and big-eye trevally.
Over on the other side of Halmahera, Pulau Pisang is located around 70-kilometres southwest of Damar Island, where the Halmahera and Ceram seas meet, making it a common stop for liveaboards as they cross to and from Raja Ampat. The diving here focuses on a series of underwater ridges that connect Pulau Pisang to several smaller surrounding islands and feature large pinnacles covered with branching corals.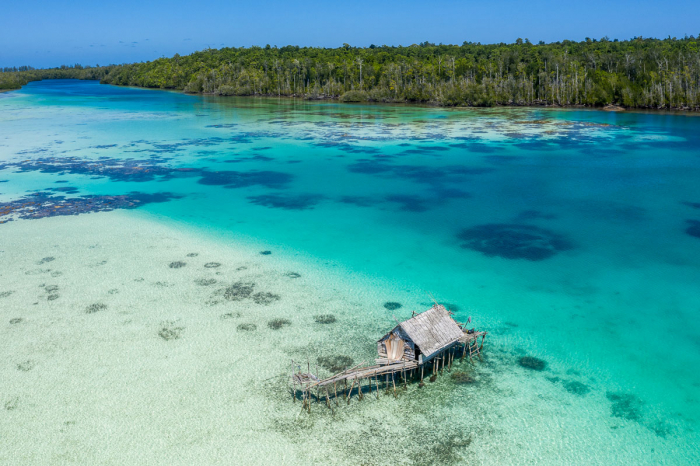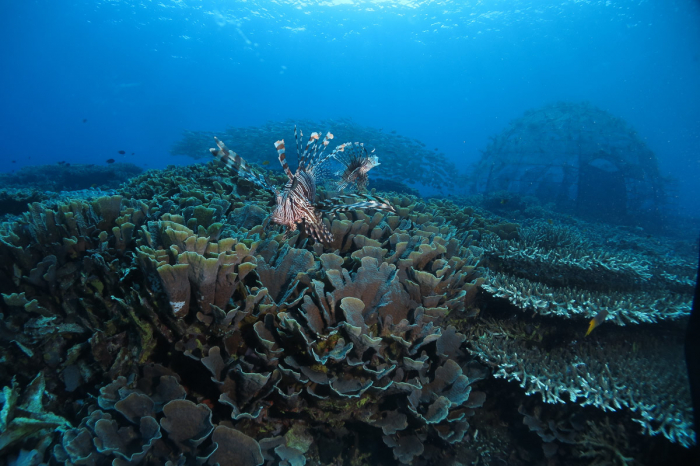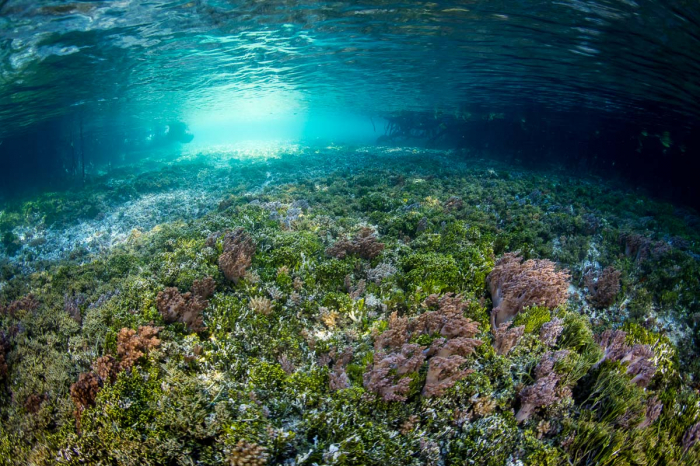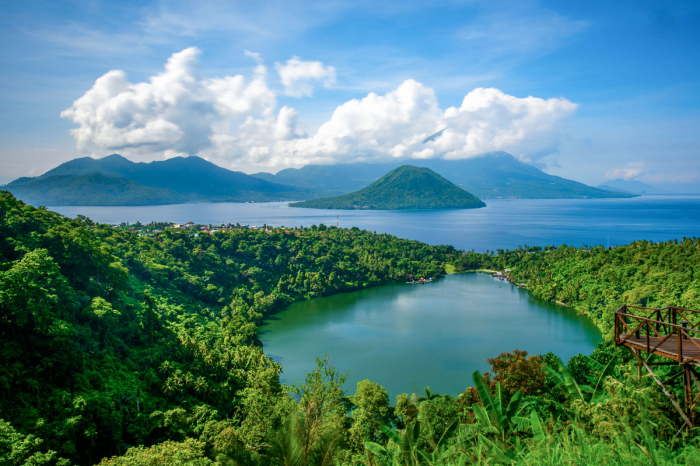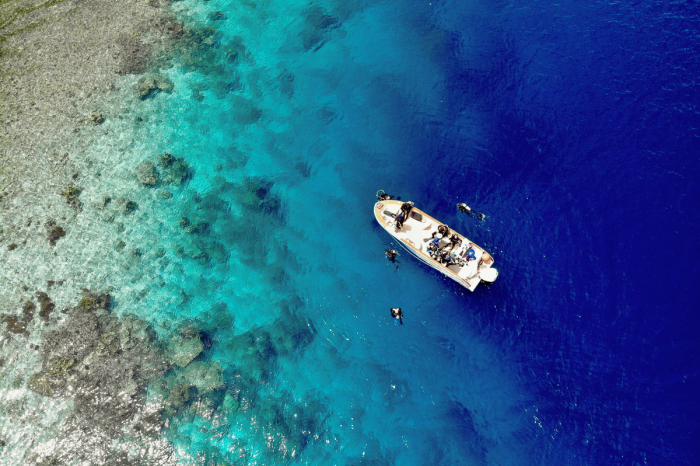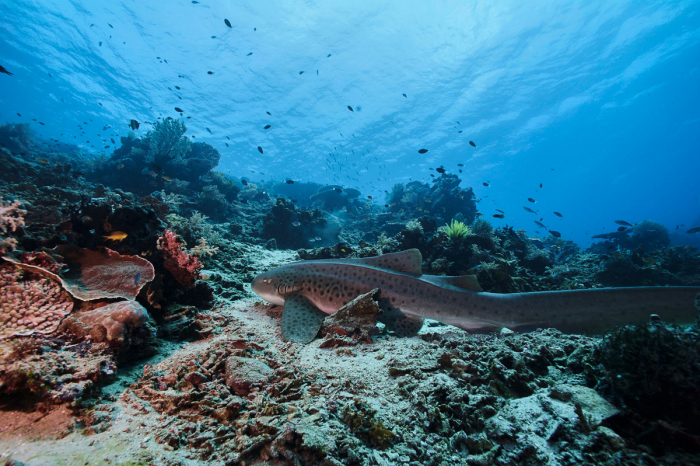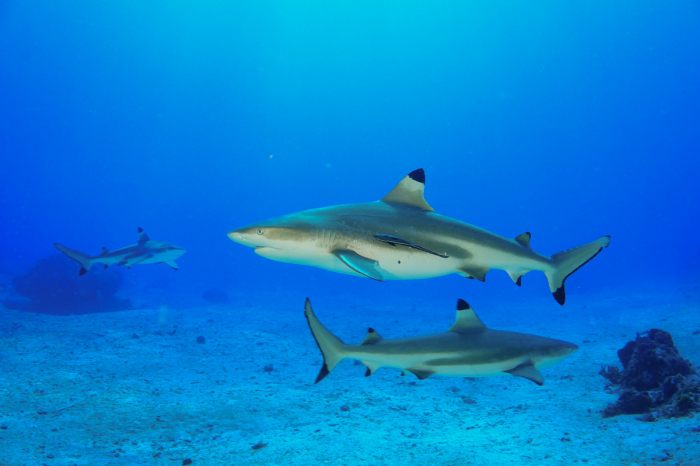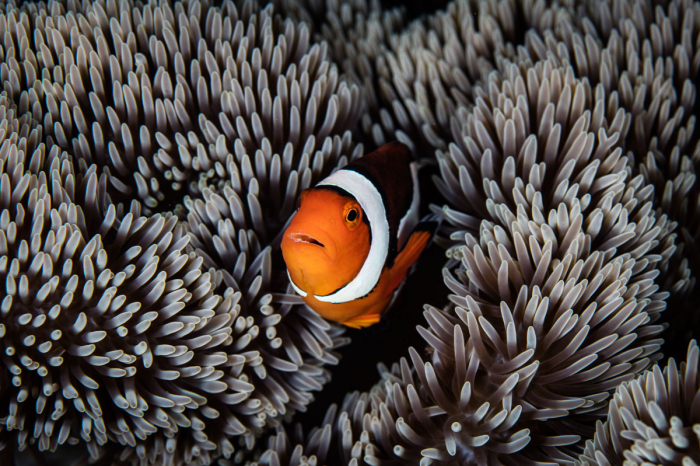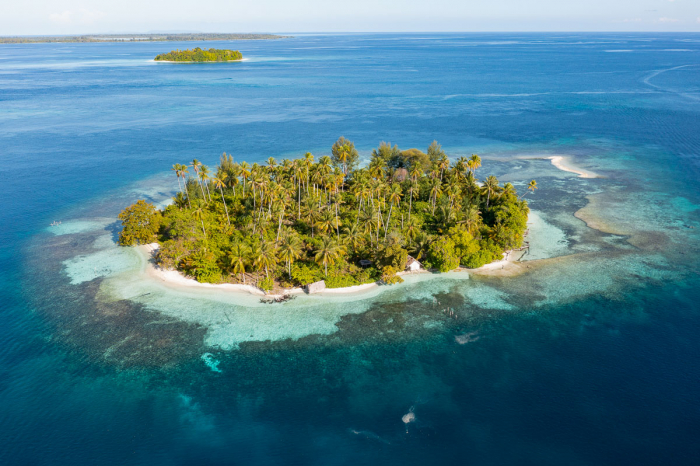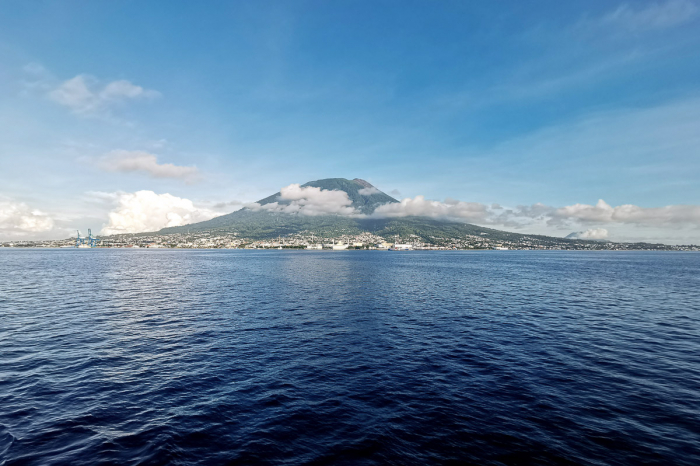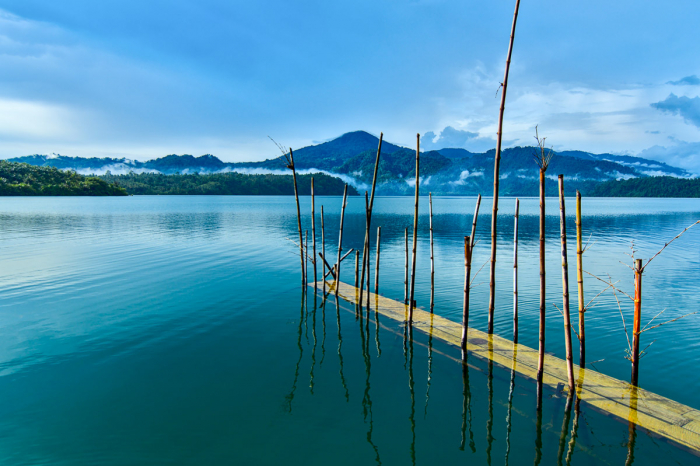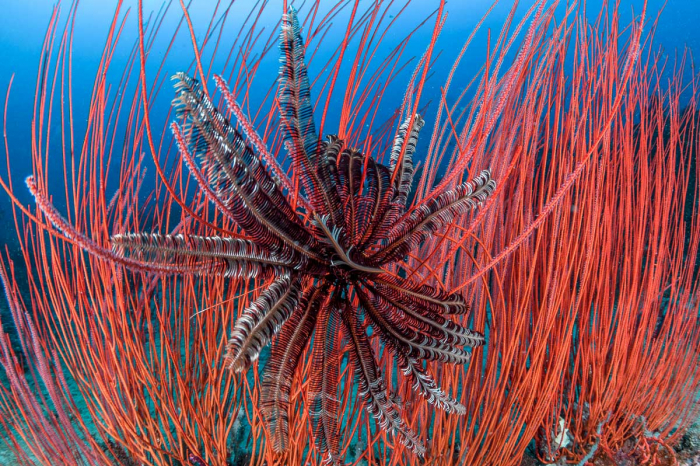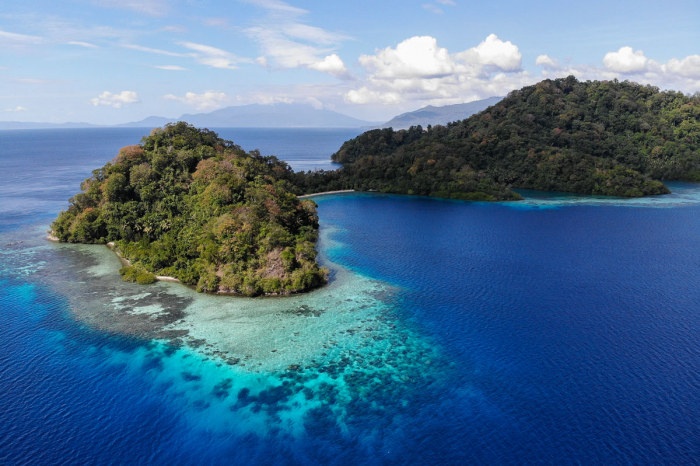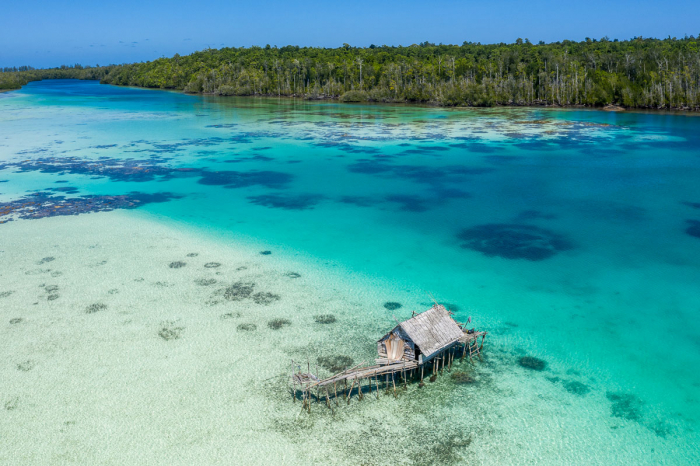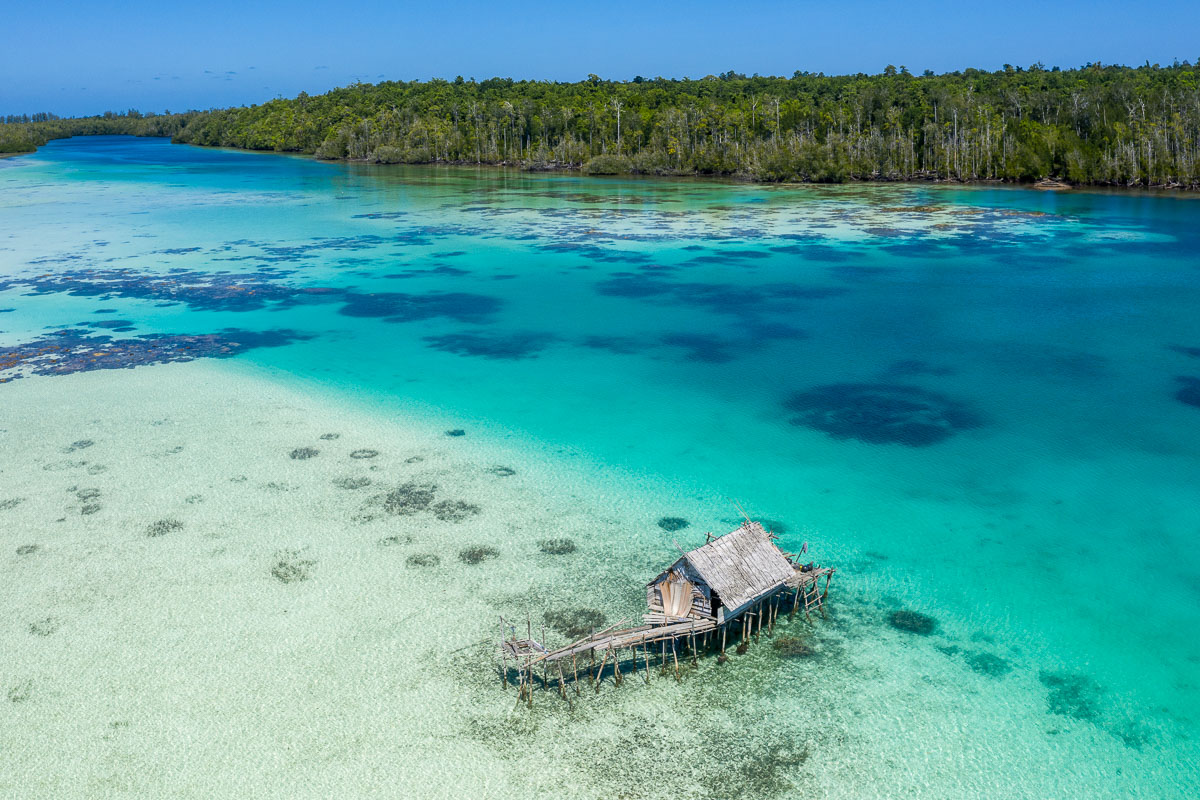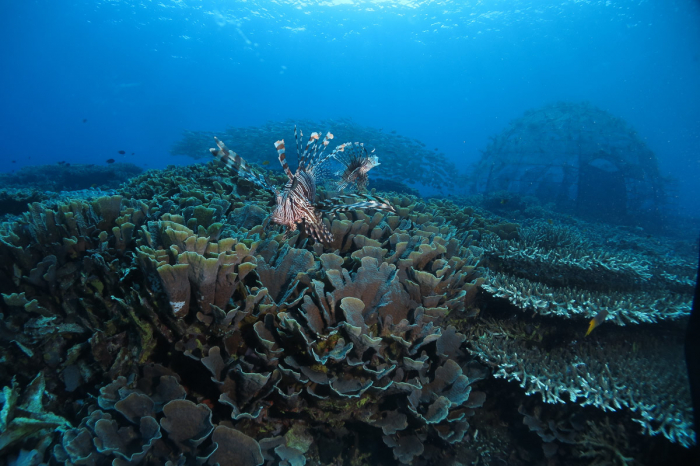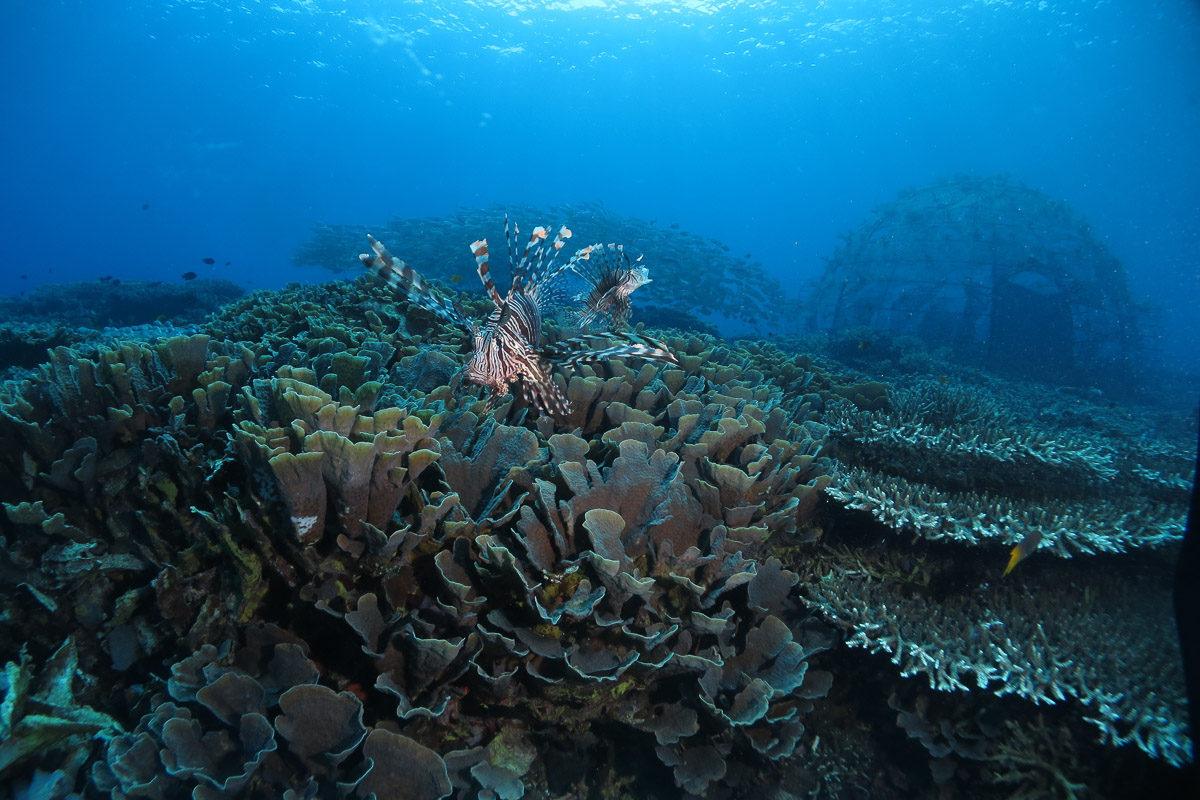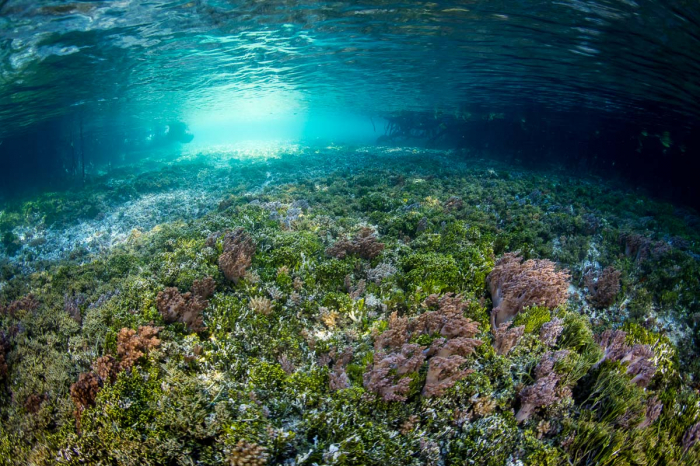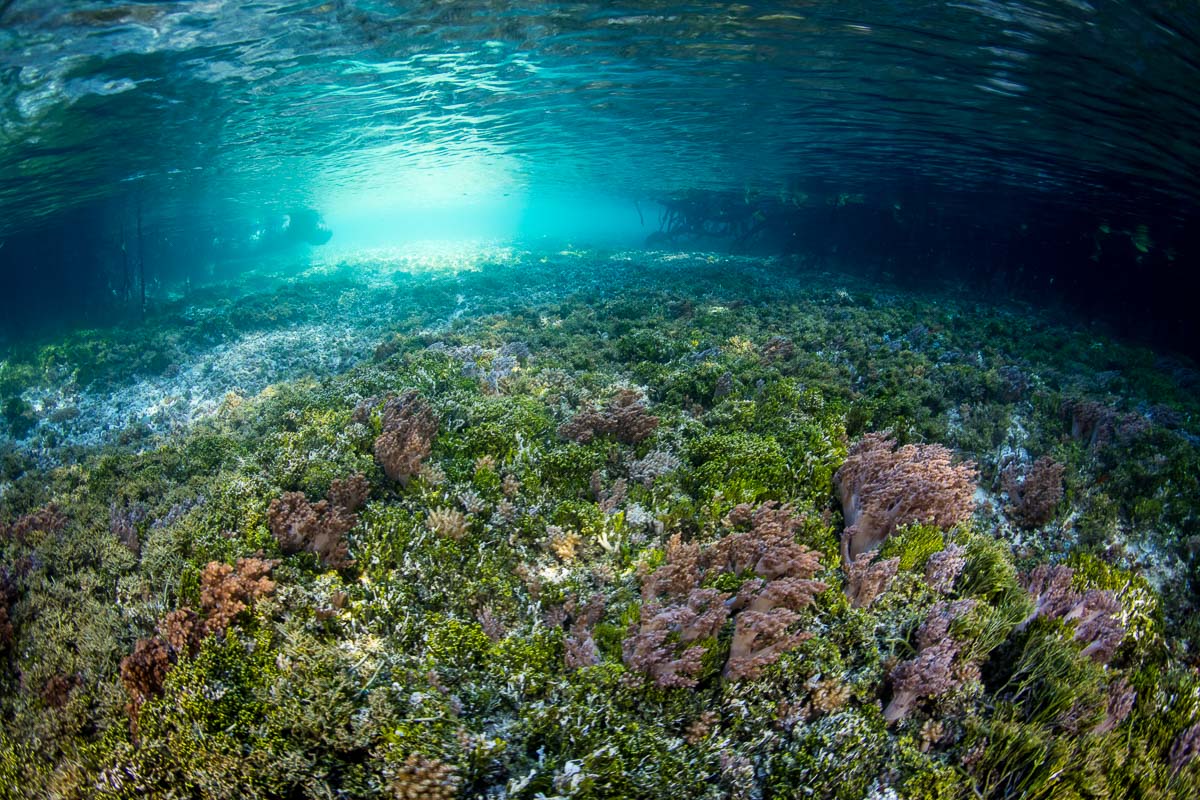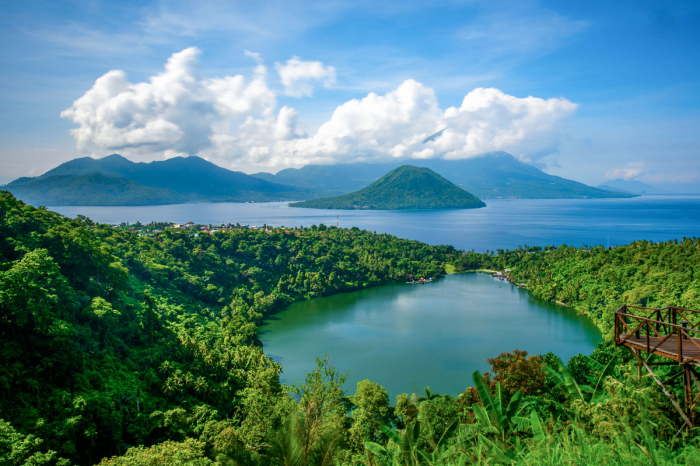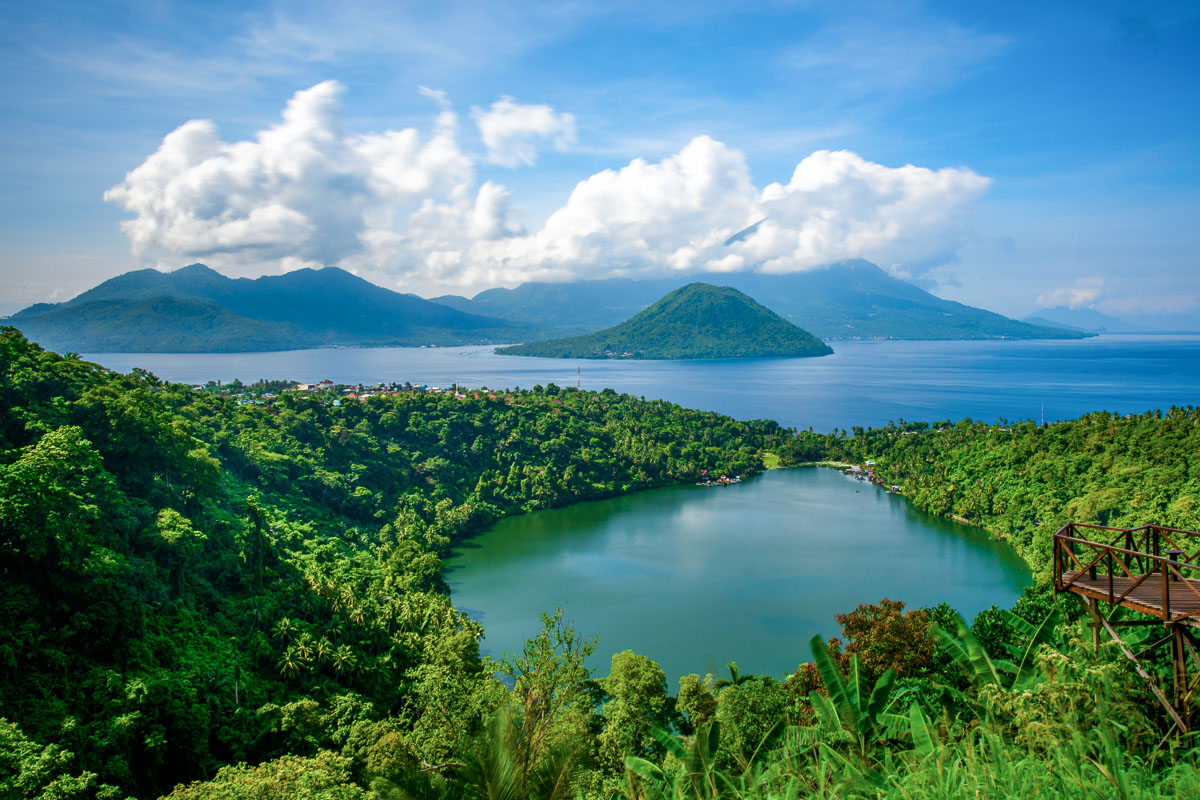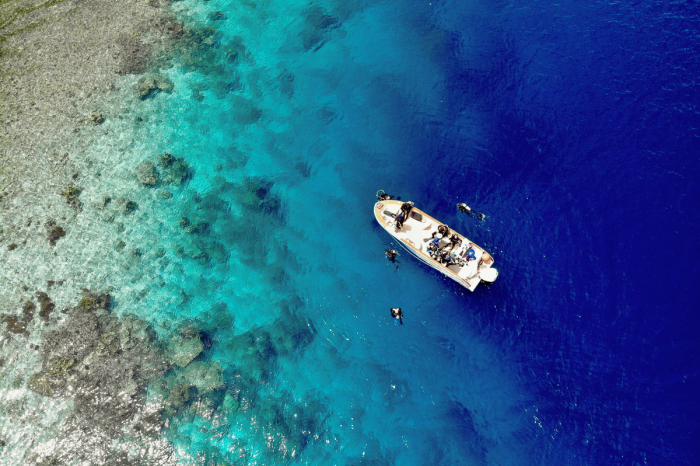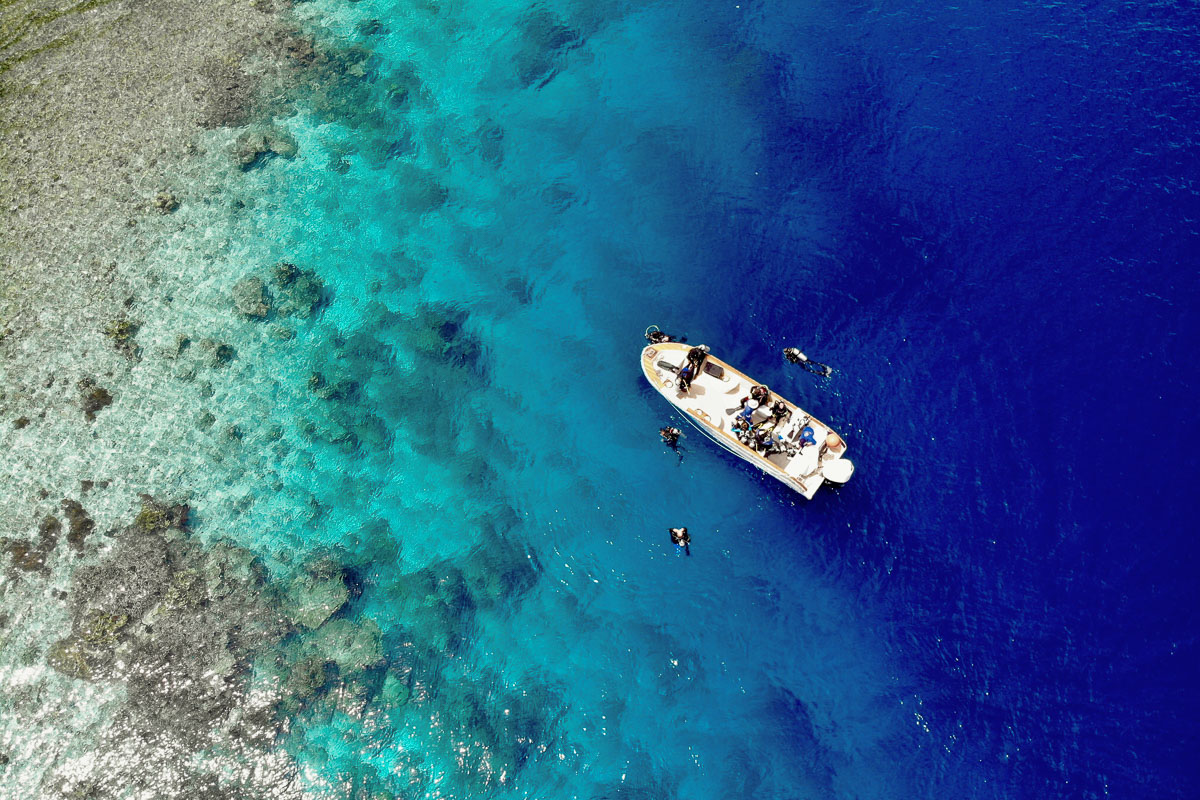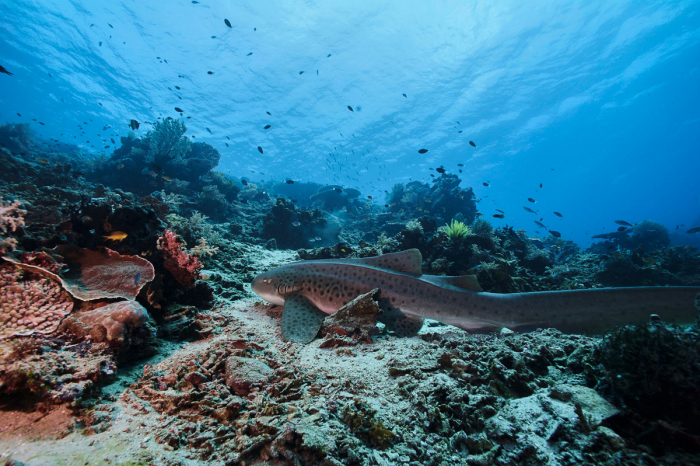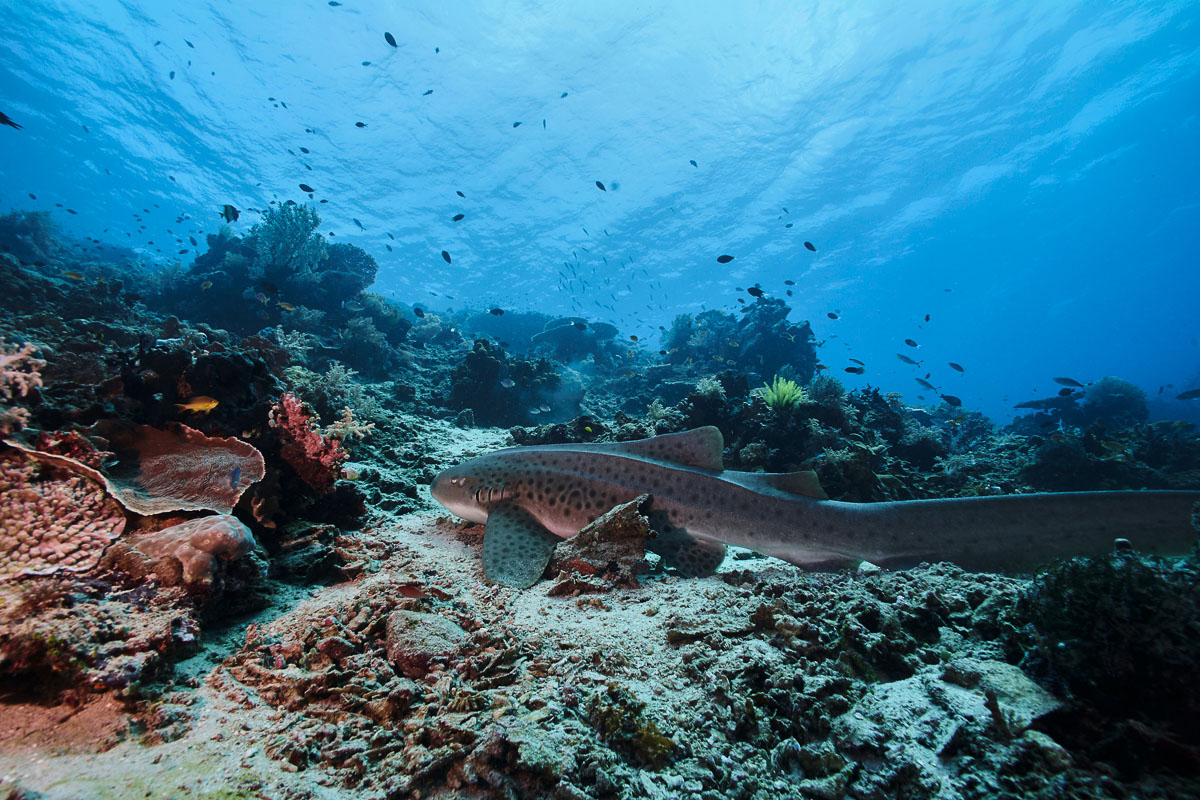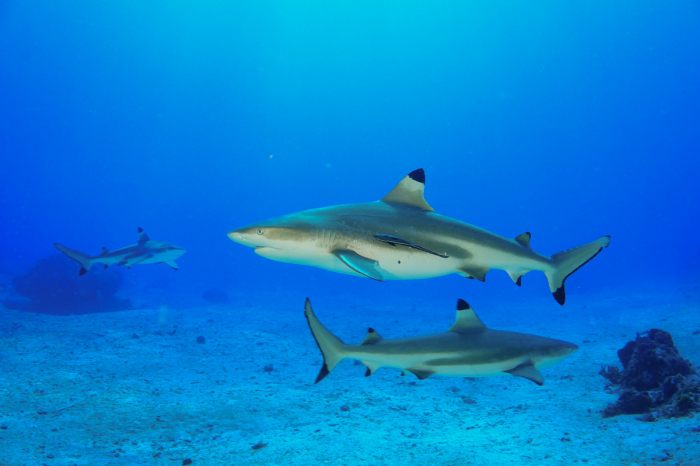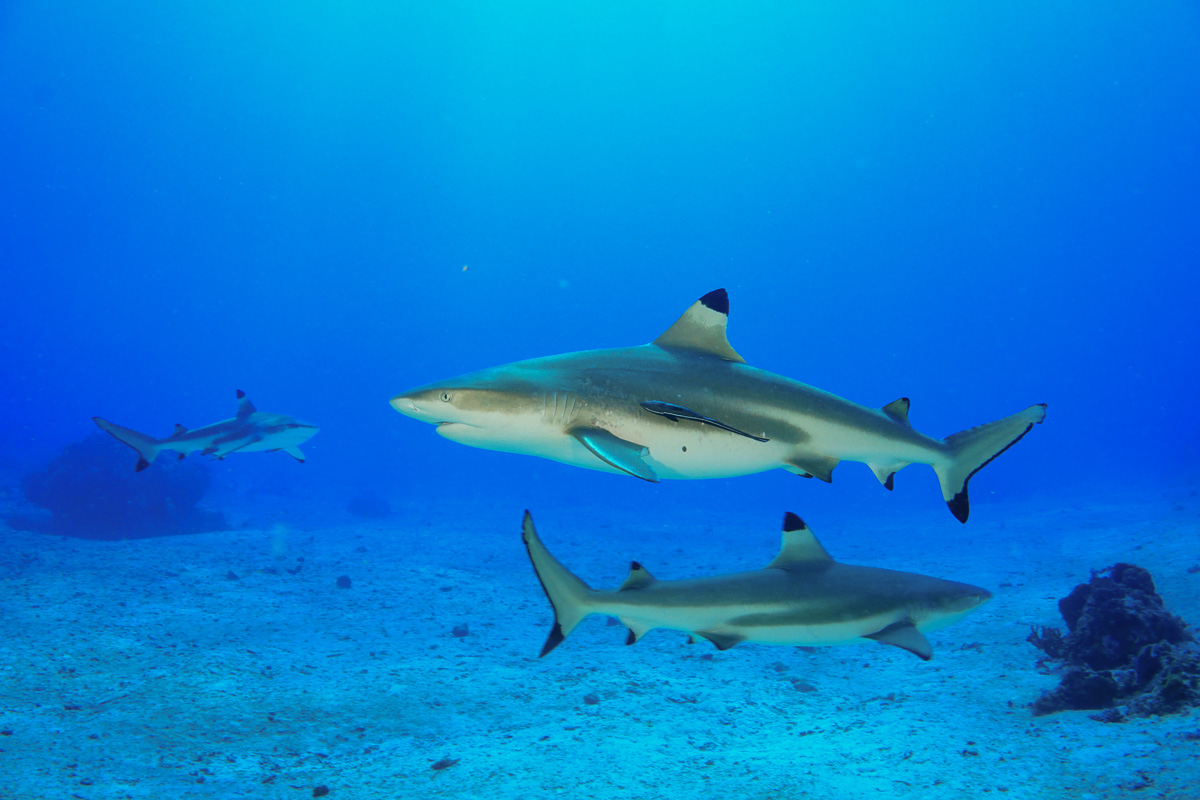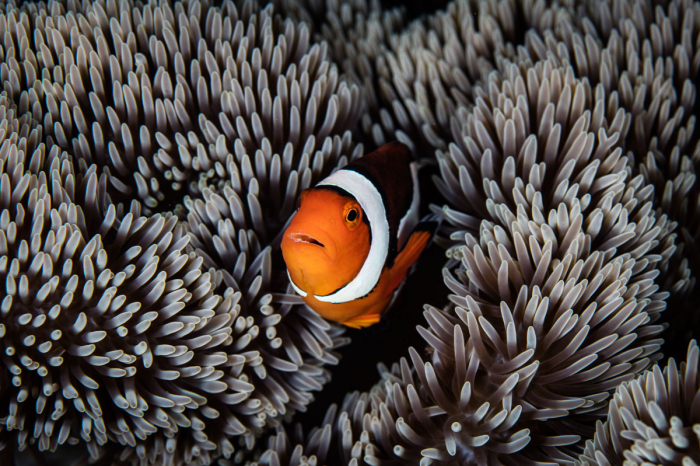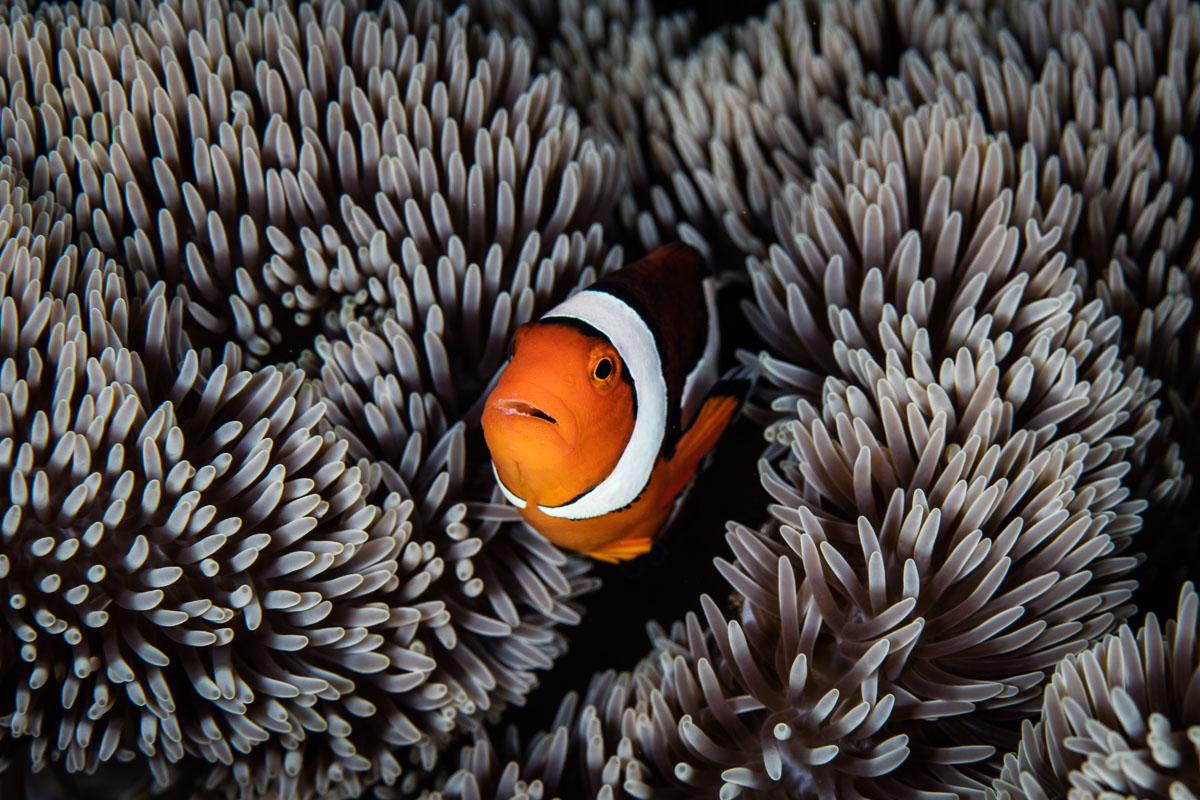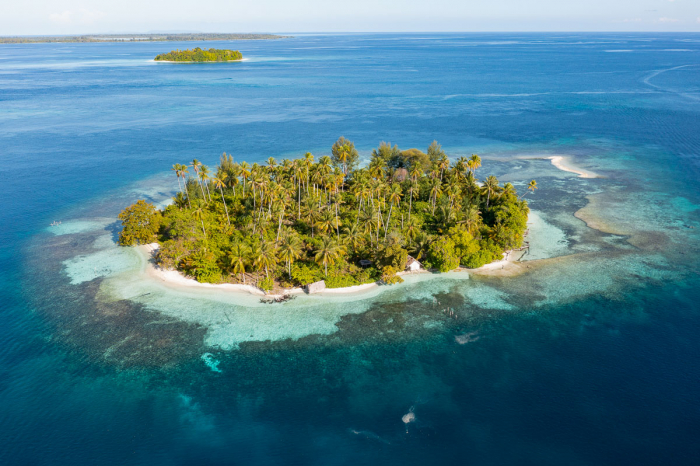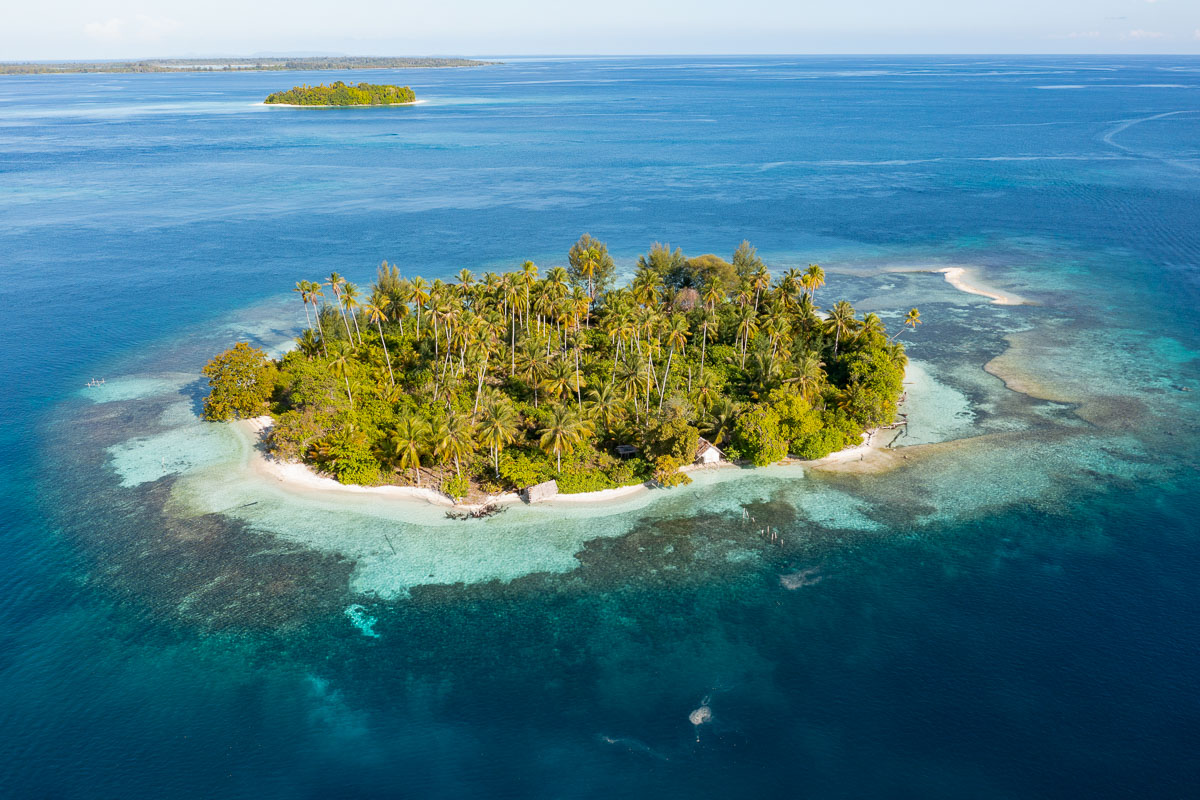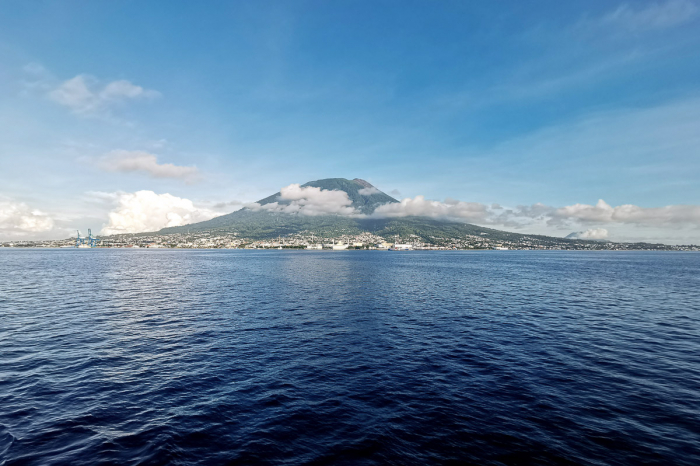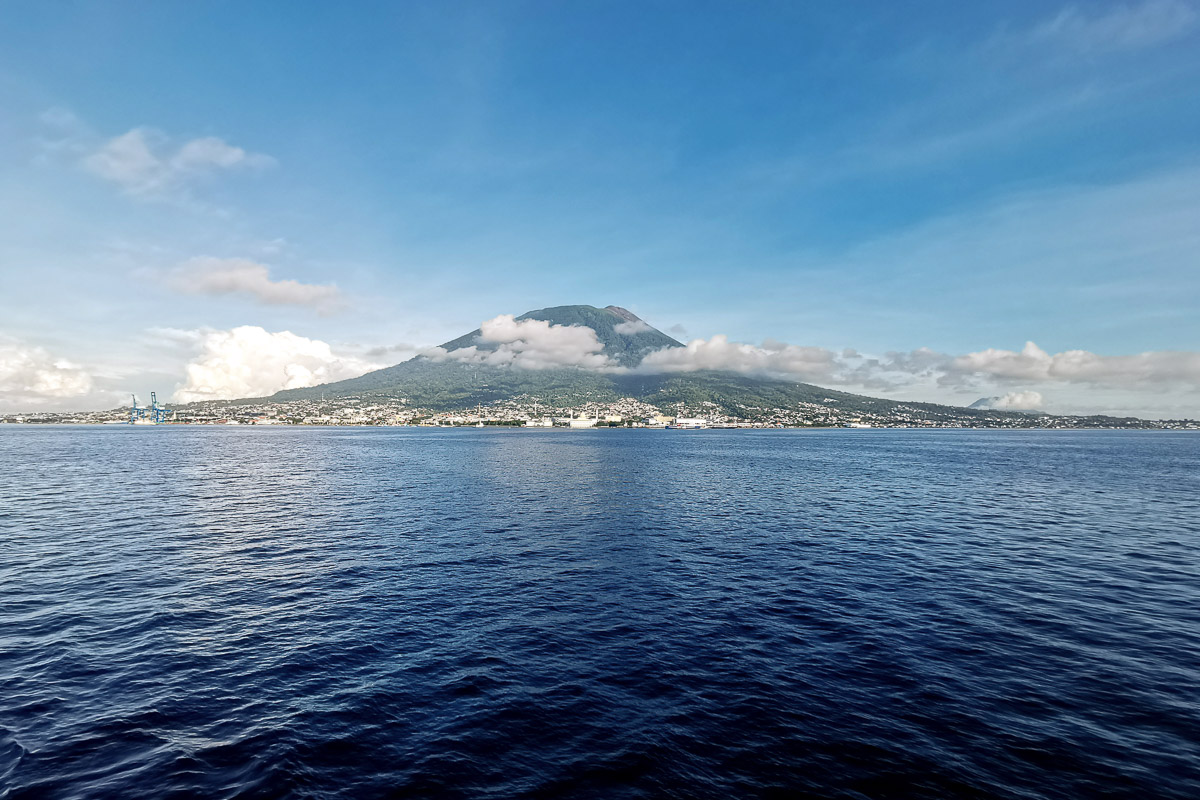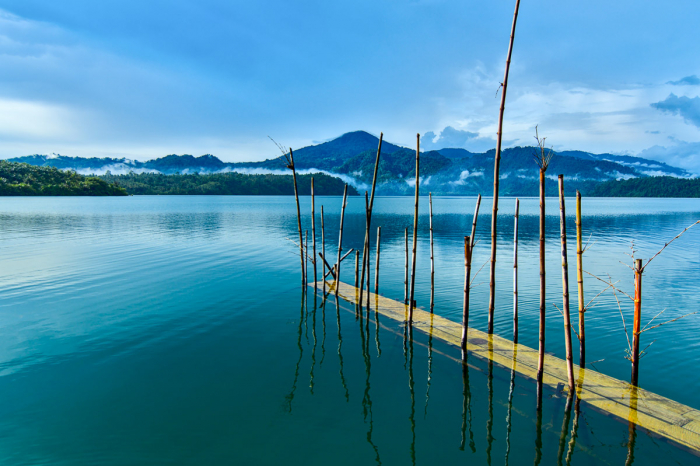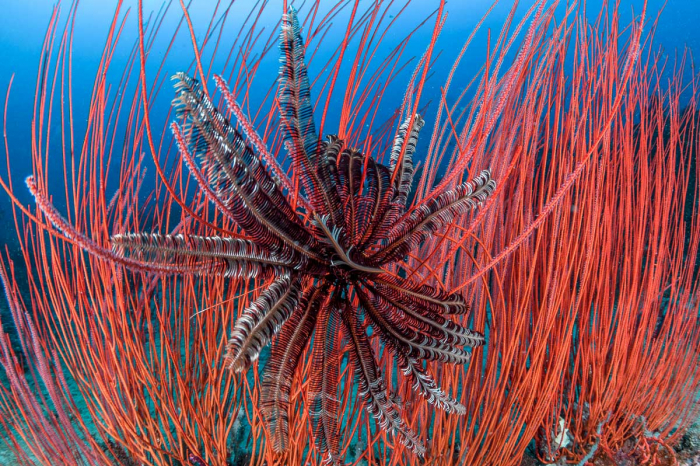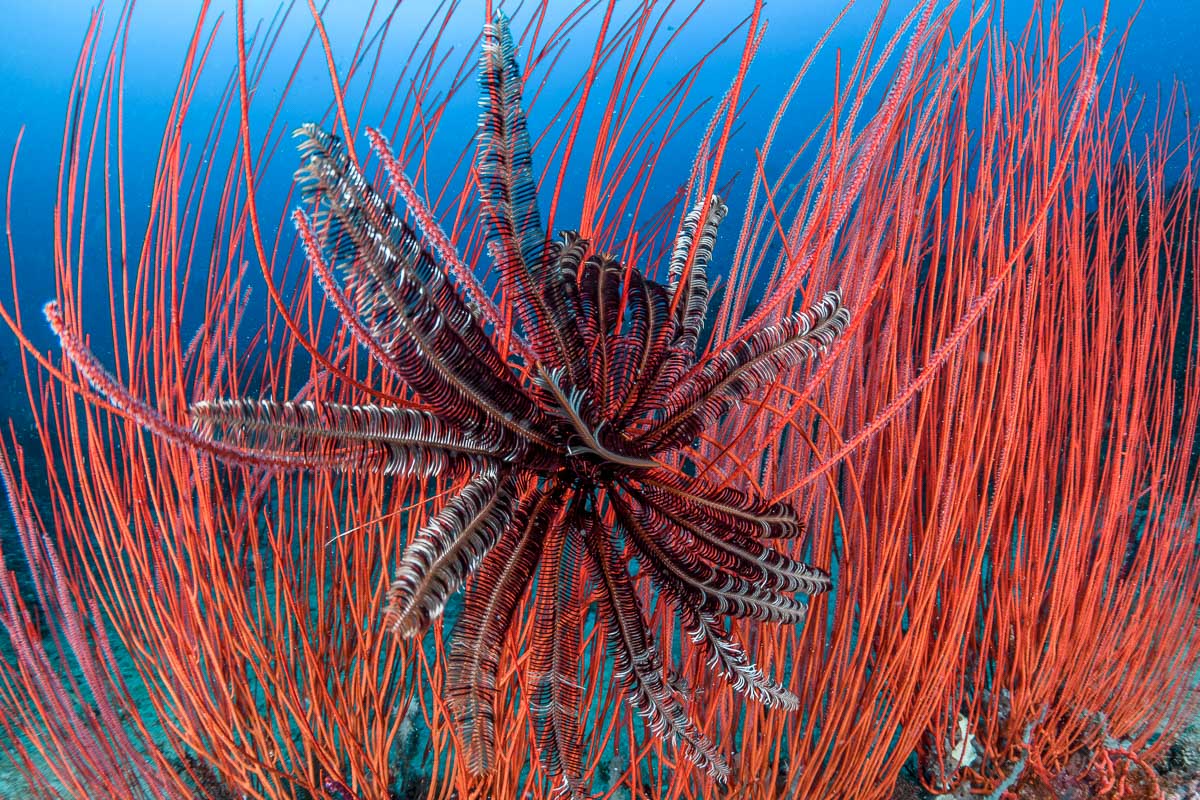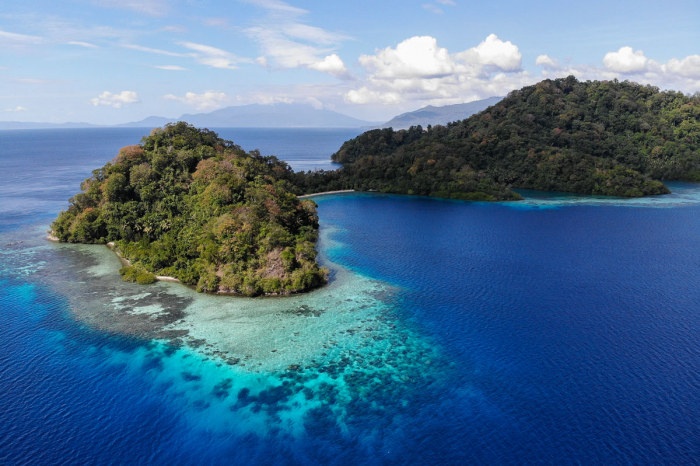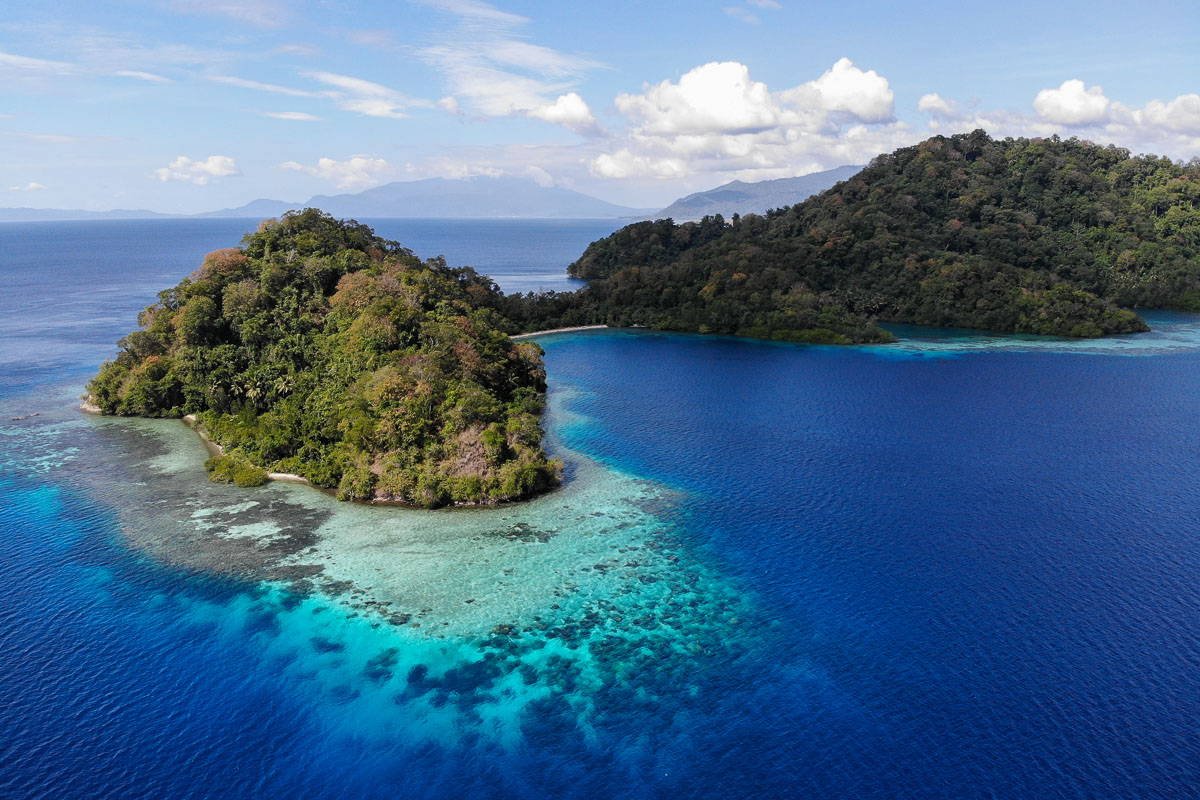 Diving Environment
Level
Intermediate to Advanced
Diving Season
Year round, best June to October
Top tips

Halmahera was formerly known as Jailolo, sometimes also spelt Jilolo or Gilolo.
Discover the natural beauty of Telaga Biru – a crisp blue lake near the village of Mamuya.
Visit the stunning Tolire Lake on Hiri Island, near Ternate, is encircled by sheer cliffs and inhabited by crocodiles.
Take an early morning trek up one of the many volcanoes in the region for an unforgettable view of the sunrise.
About Halmahera, Ternate and Morotai
Halmahera is part of North Maluku province between North Sulawesi to the west and Raja Ampat to the east, and surrounded by the satellite islands of Morotai, Bacan, Ternate and Obi. While once at the centre of the spice trade, Halmahera and its neighbouring islands now represent one of the most remote and sparsely populated corners of the Indonesian Archipelago.
These islands are volcanic in origin, having formed as the Australian continental plate moved north, forcing the Pacific oceanic plate below. The result is some stunning scenery, with rugged mountain landscapes draped in dense forests, blue lakes, and sandy beaches that glitter with metallic grains. Today the islands are home to five active volcanoes, including Gunung Dukono on Halmahera, which is one of the most active volcanoes in the world.
The clear, biodiverse waters of Halmahera are by far its biggest attraction, and as well as scuba diving, the area offers some spectacular surf breaks – particularly on the north tip of Halmahera around Dorume Beach, and on the north coast of Morotai. Aside from watersports, visitors are drawn to this destination for a taste of true seclusion and fascinating, long-forgotten history.
Getting to Halmahera, Ternate and Morotai
Sultan Babullah Airport is located on Ternate – a common point of departure or arrival for liveaboards – and daily flights arrive from Jakarta, Makassar, and Manado. From Ternate, it is just a short boat ride to Halmahera. Daily flights operate between Ternate and Bacan, while connections to Morotai are only scheduled on Wednesdays.
Where to stay
Liveaboard dive safaris are by far the most popular way to explore Halmahera, with itineraries often passing through the region while crossing between North Sulawesi and Raja Ampat. On land, Pulau Ternate undoubtedly offers the highest density of accommodation, but the majority of dive resorts are situated around the islands of Morotai and Bacan, particularly Kusu and Sali in the Patinti Strait. Accommodation options on the island of Halmahera itself are few and far between.
Halmahera, Ternate and Morotai's diving seasons
Halmahera and the surrounding islands more or less follow Indonesia's typical weather pattern with a wet season from December until March, then less rain from May to October. Average air temperatures are in the high 20s throughout the year and humidity is often high.
Halmahera is a year-round diving destination with temperatures only fluctuating by a degree or two and only a marginal increase in rain during the wet season. The ideal time to dive is June through to October, when water conditions are the most reliable, although non-intuitively, visibility is often better in the wet season. Liveaboards visit the islands year round, although more venture northwest from Raja Ampat during the months of April to September.
Between July and August strong trade winds blow from the southwest and conditions can become less favourable in exposed areas on the east and south coasts. Choppy seas are to be expected but liveaboards can always find shelter, and the resorts in the Patinti Strait remain protected year round.
---
Halmahera, Ternate and Morotai dive resorts