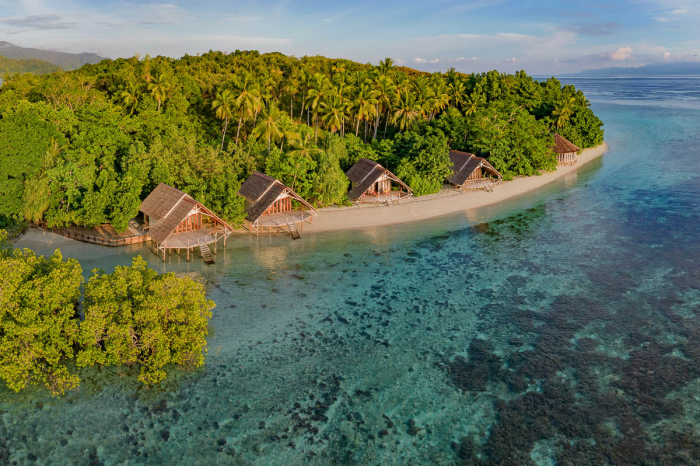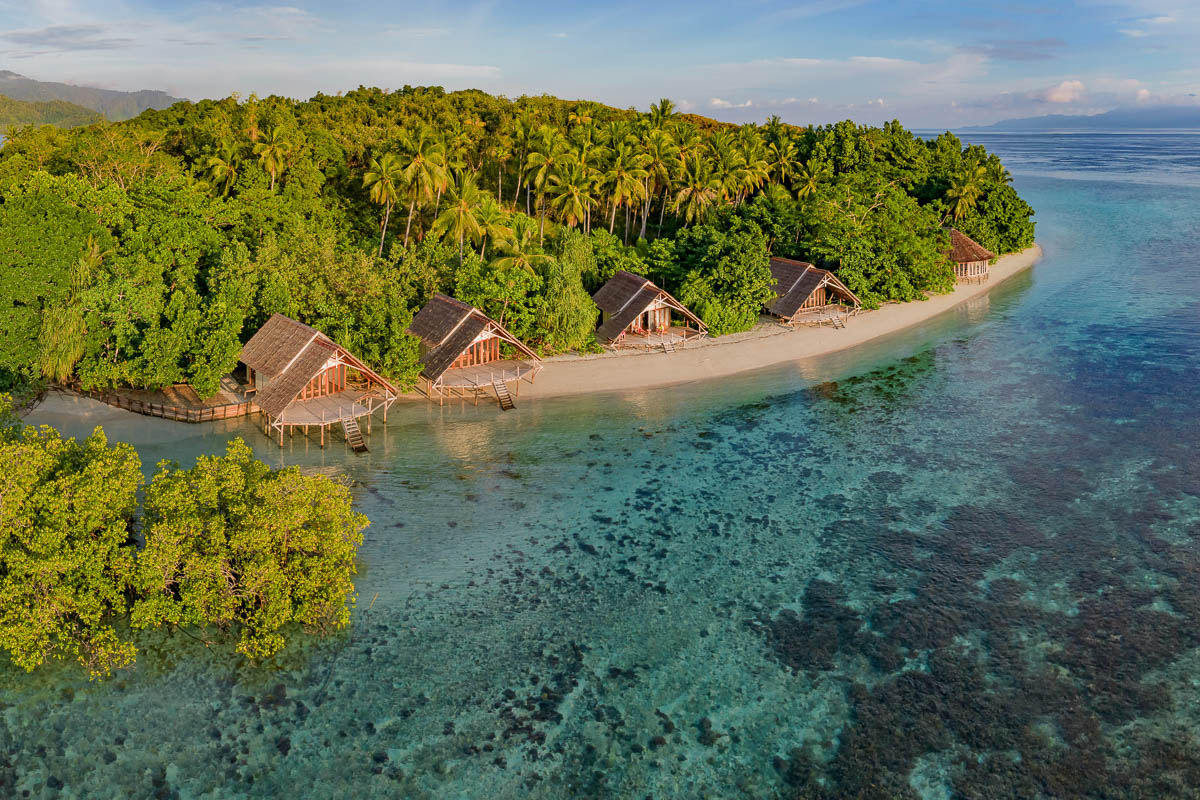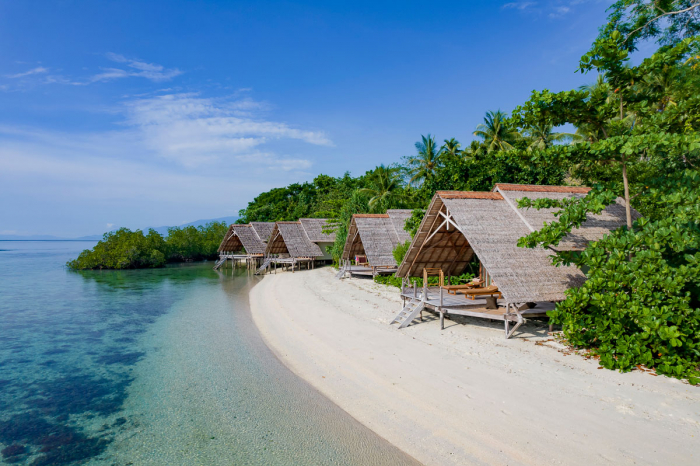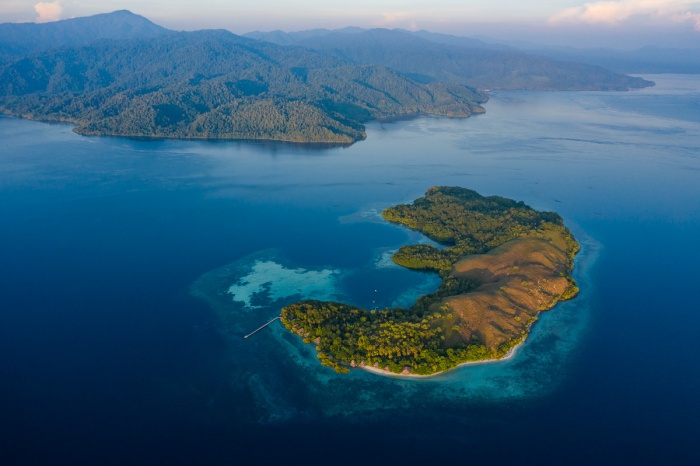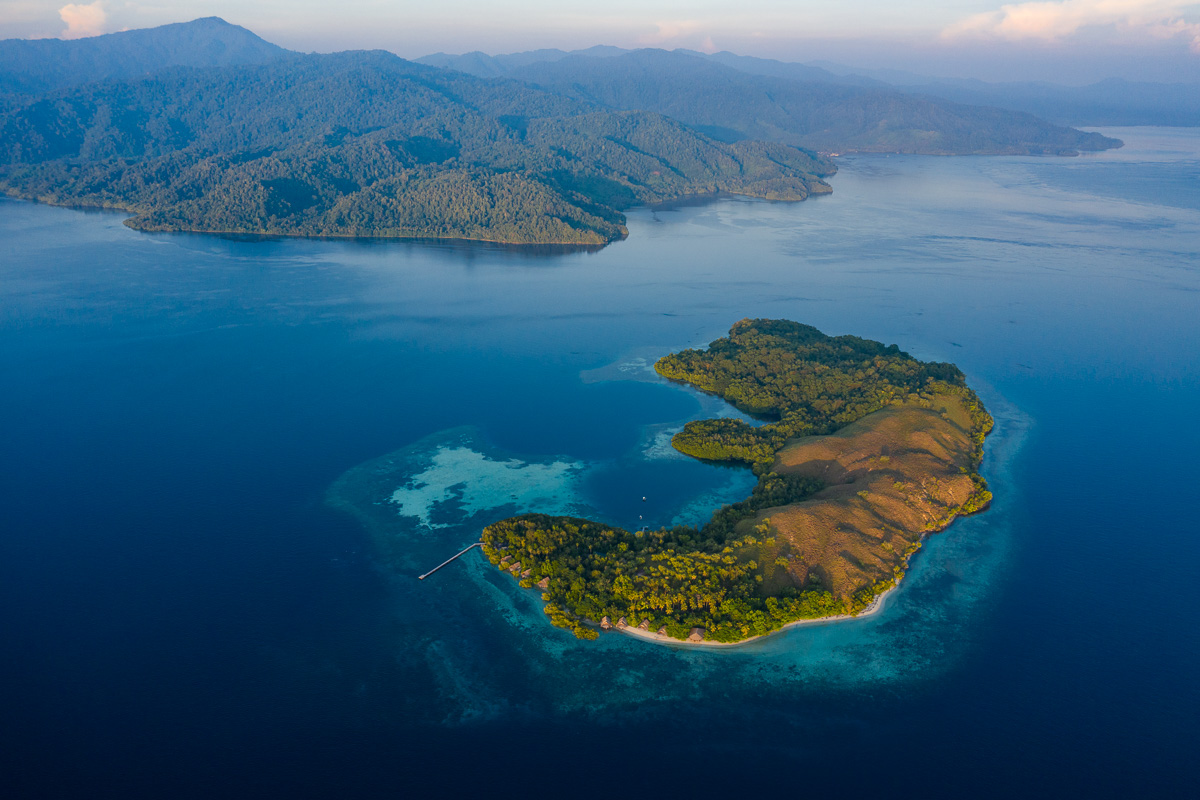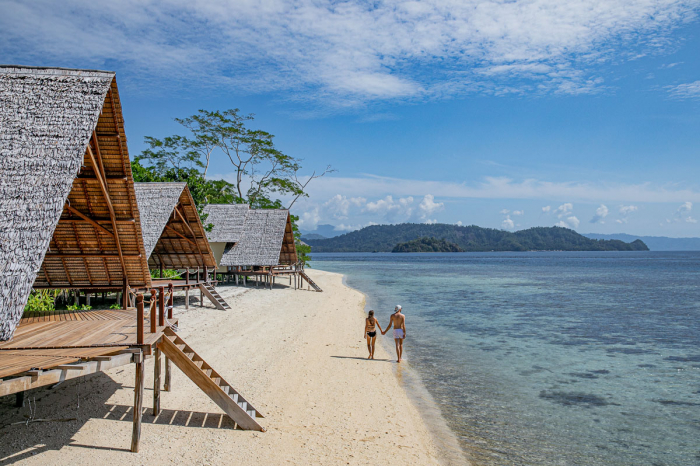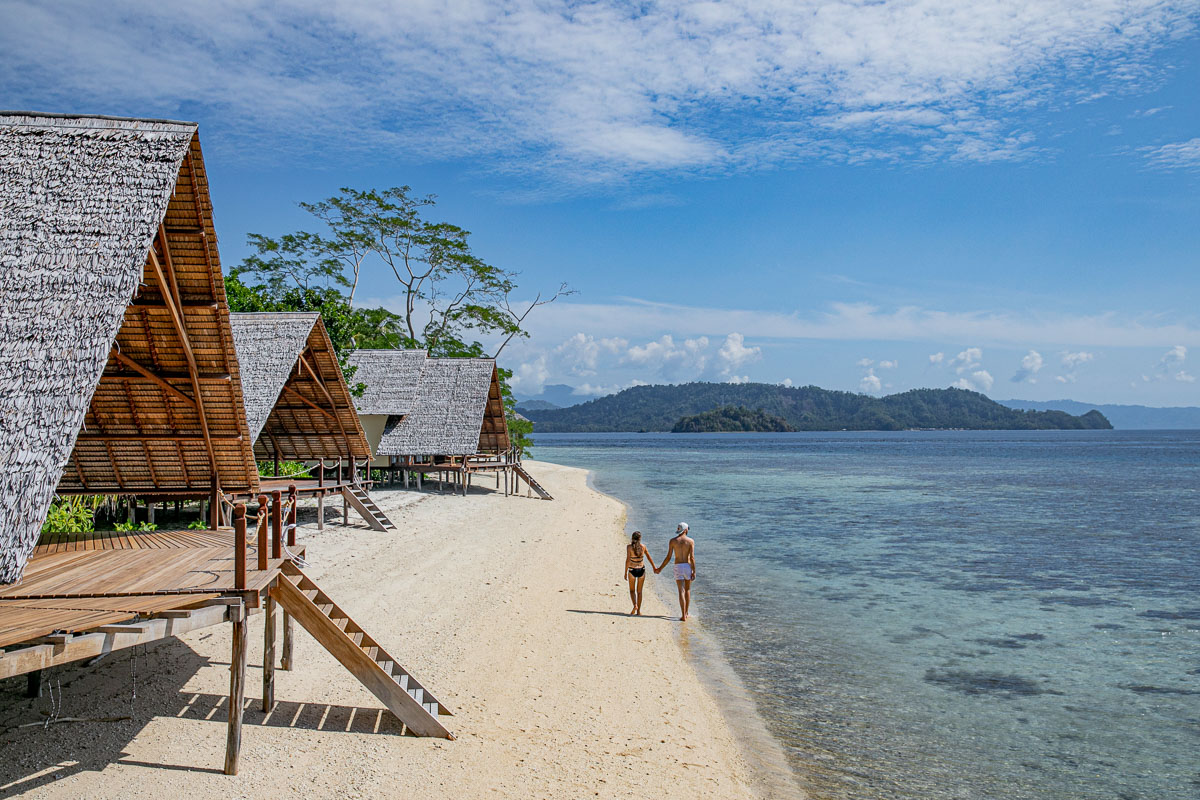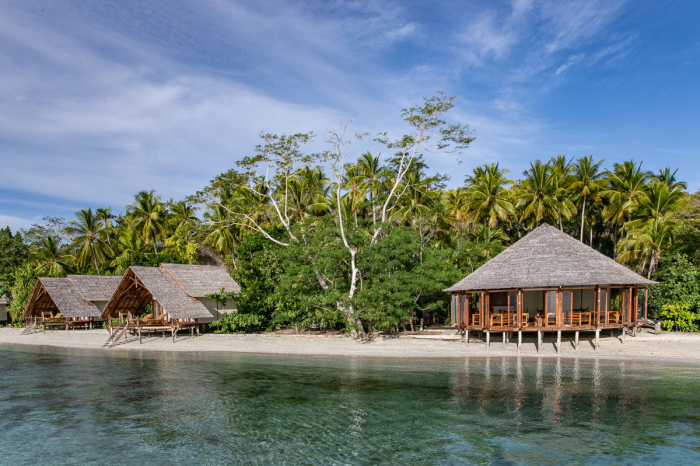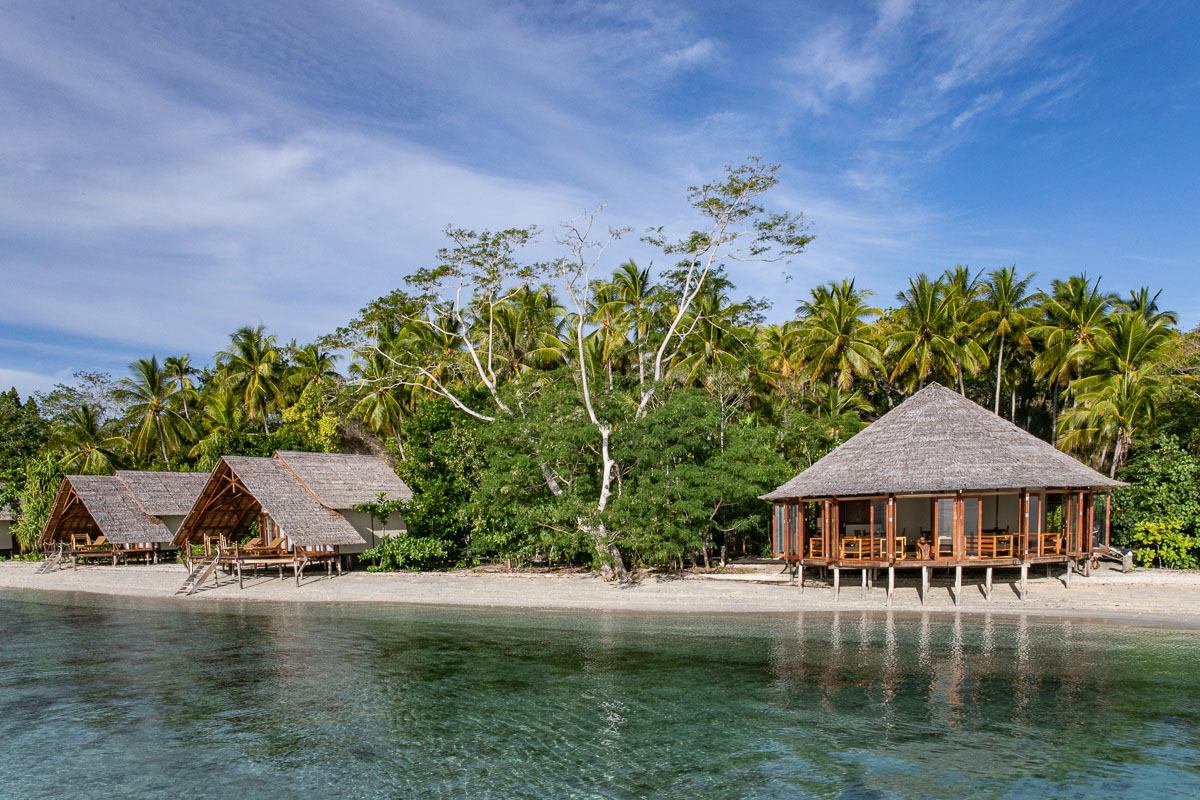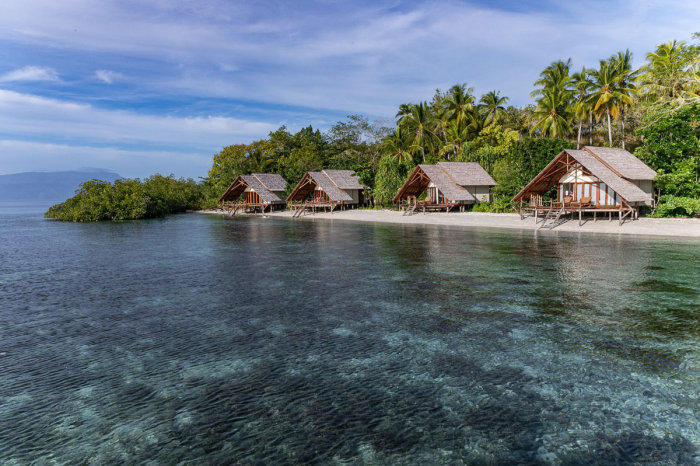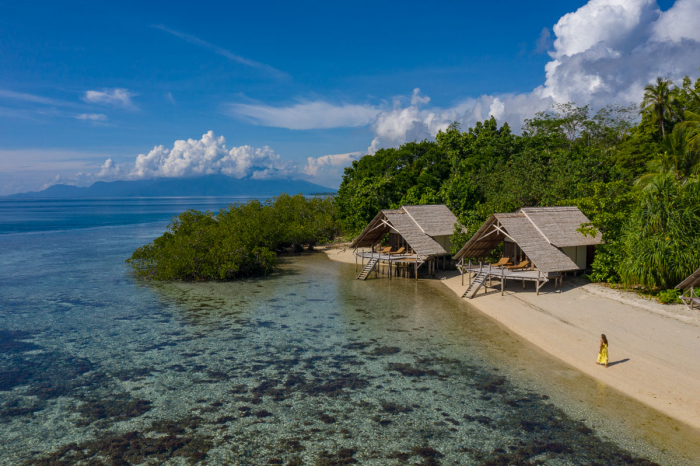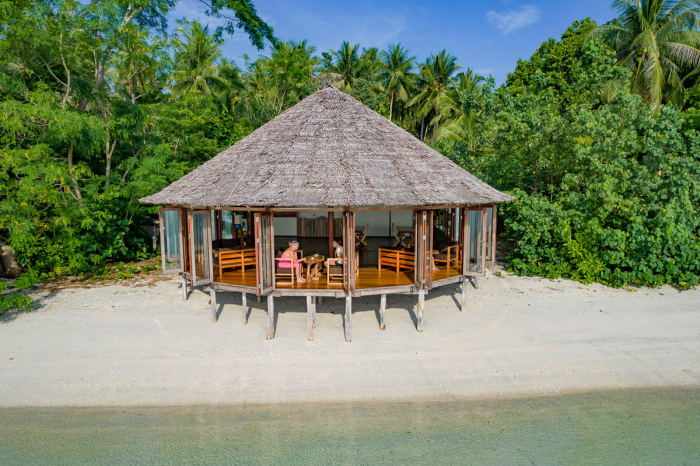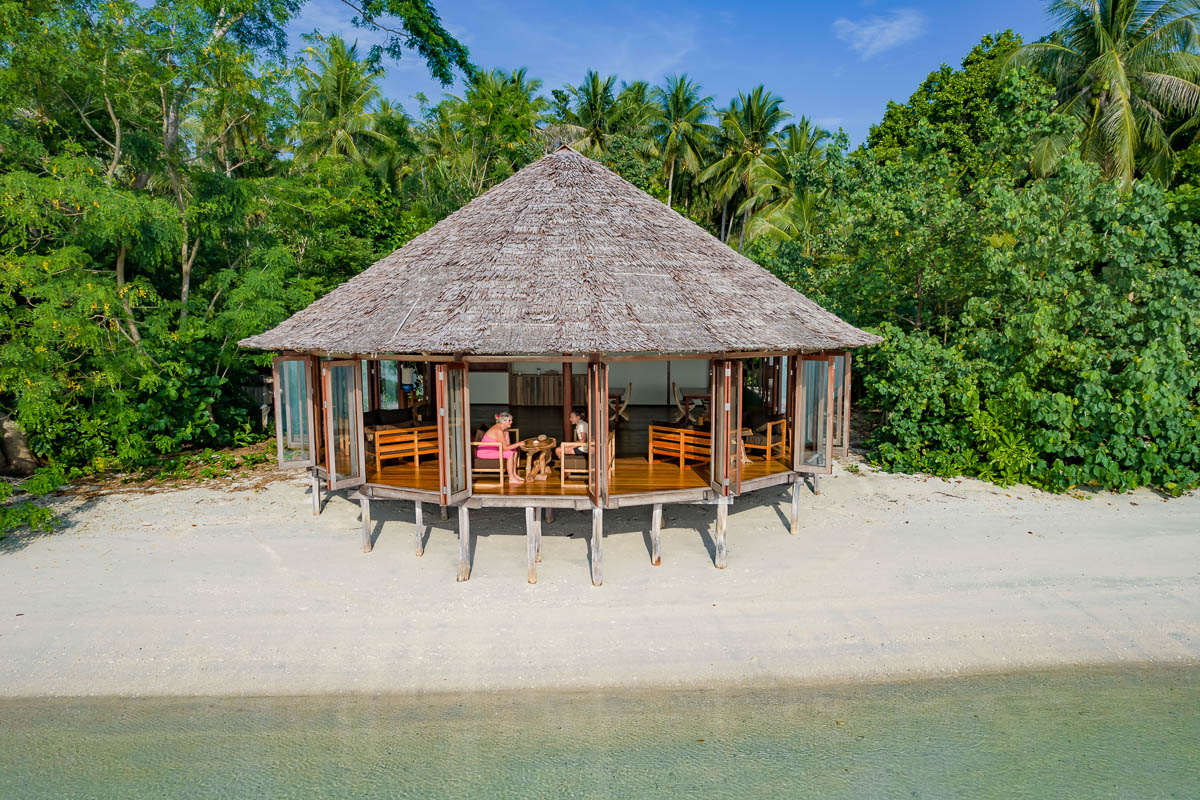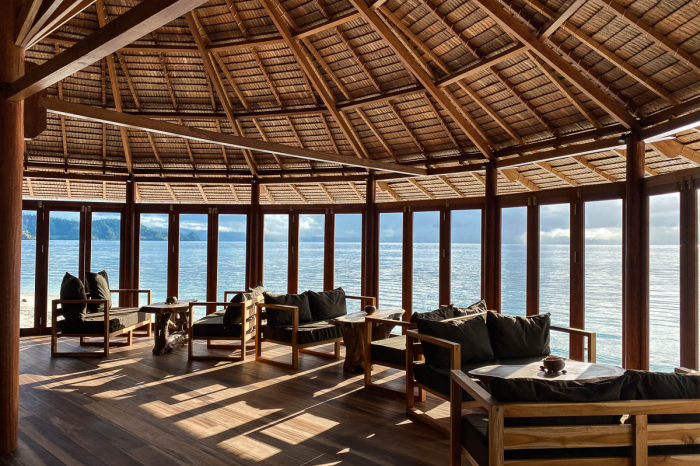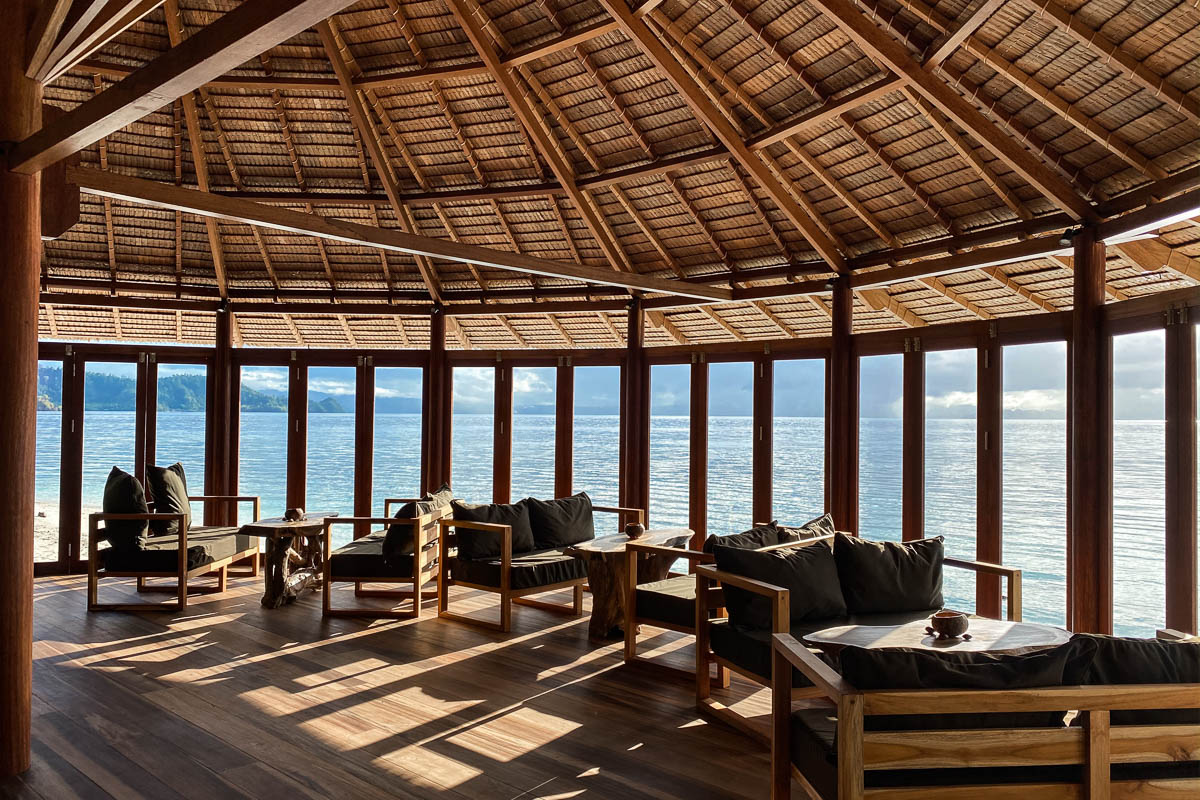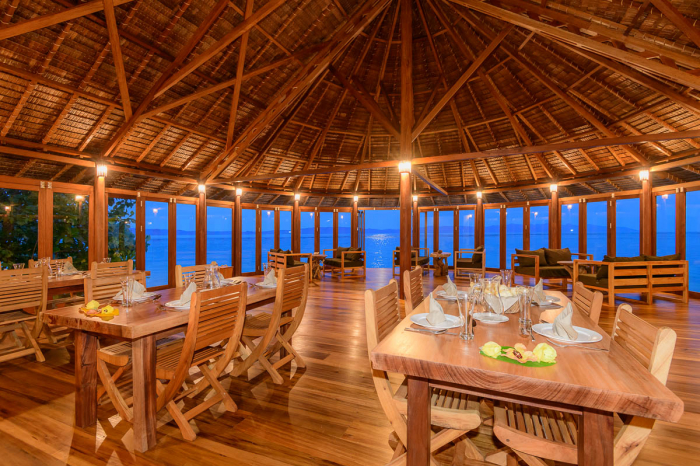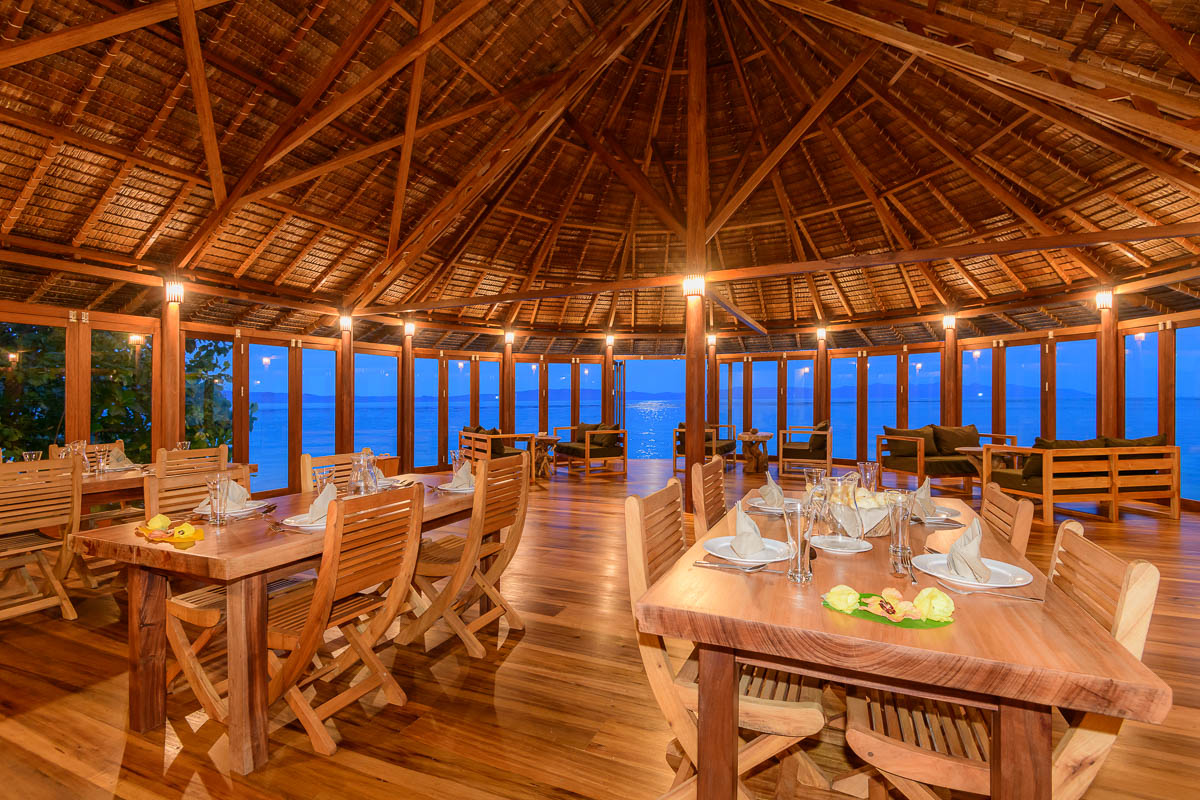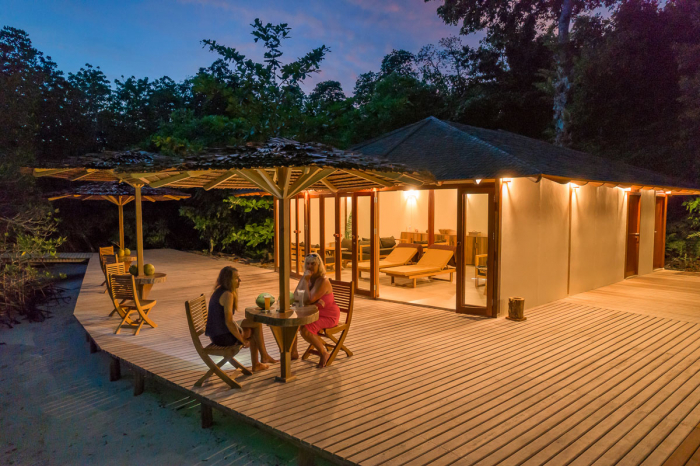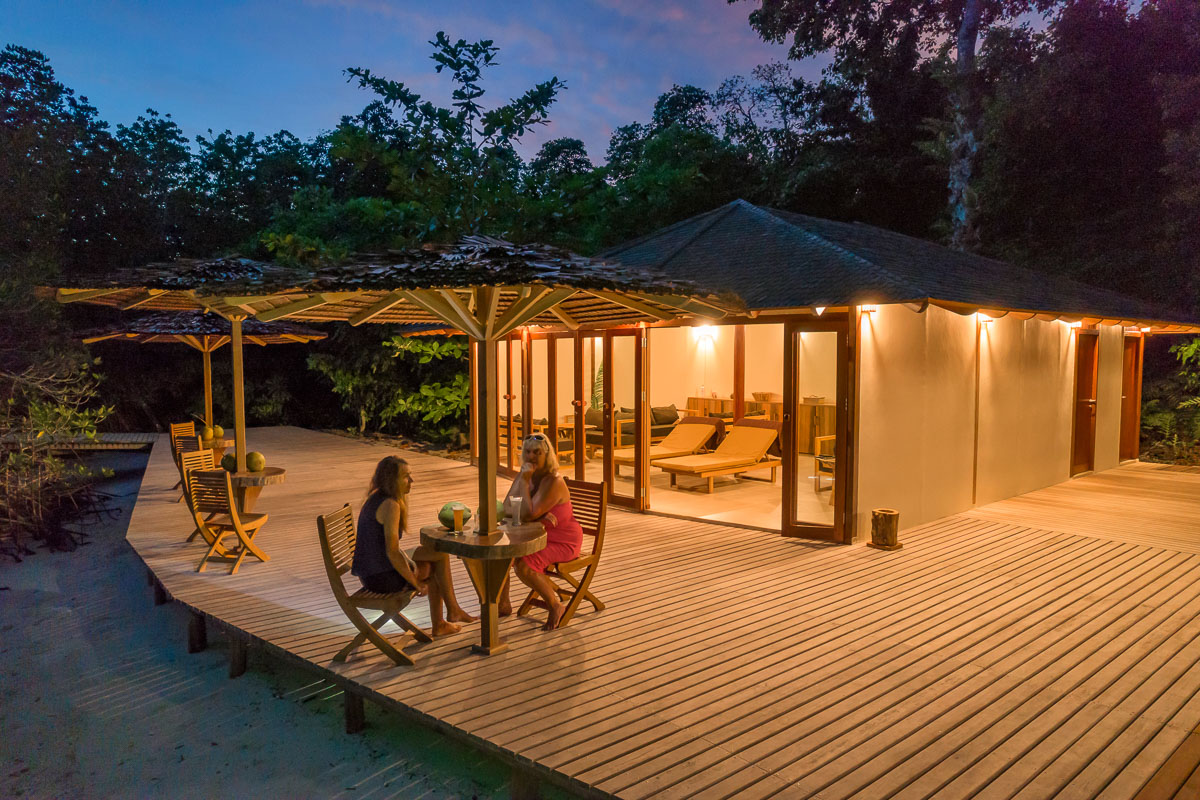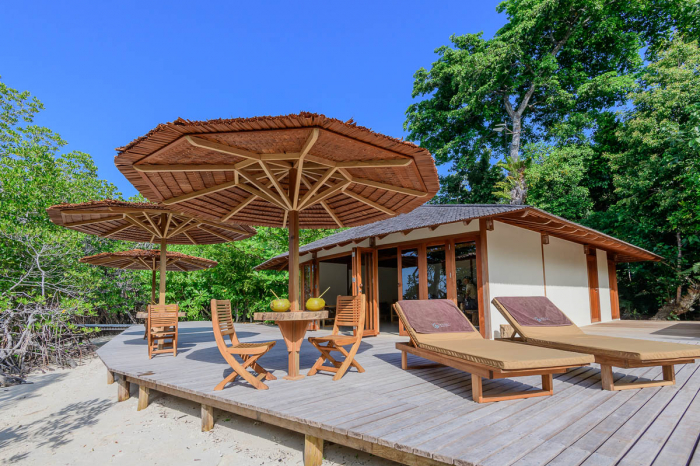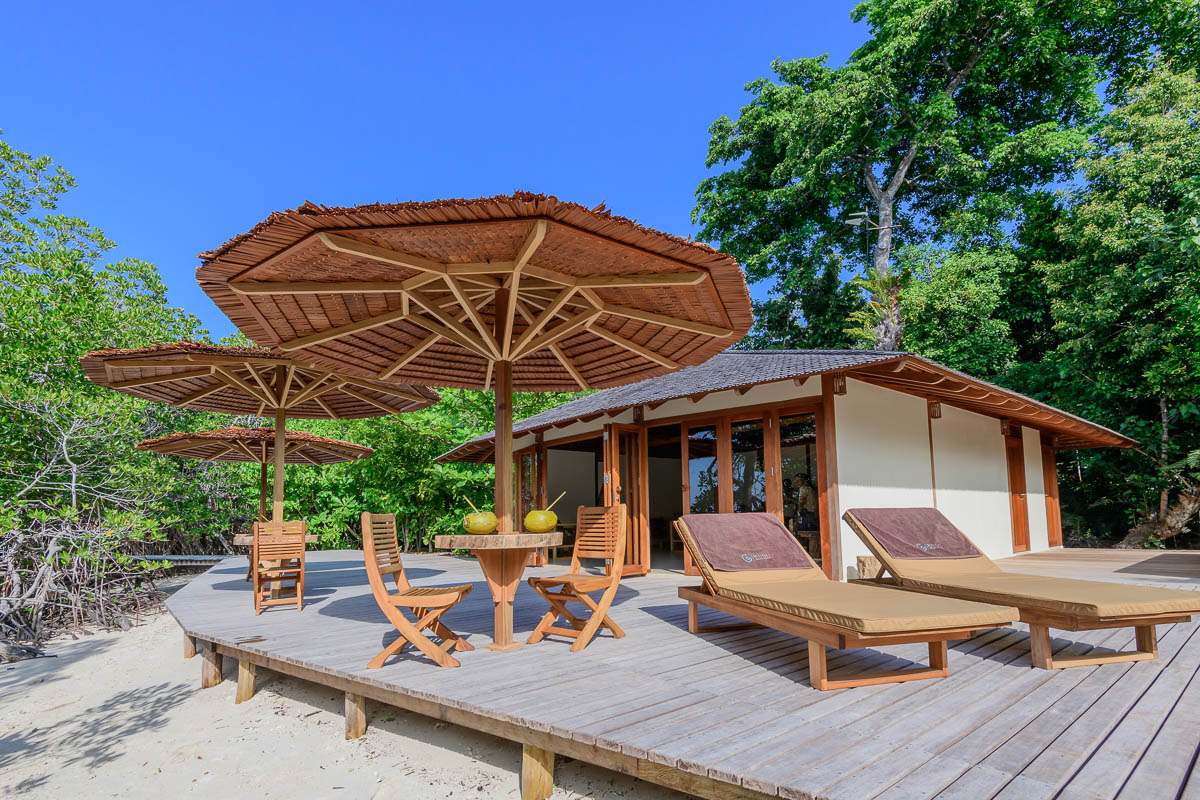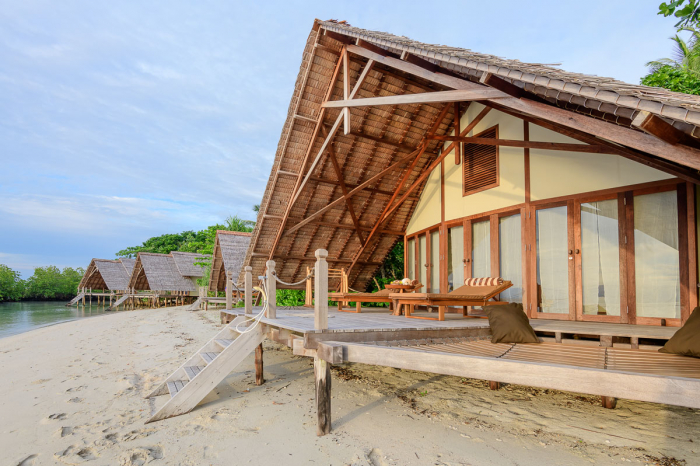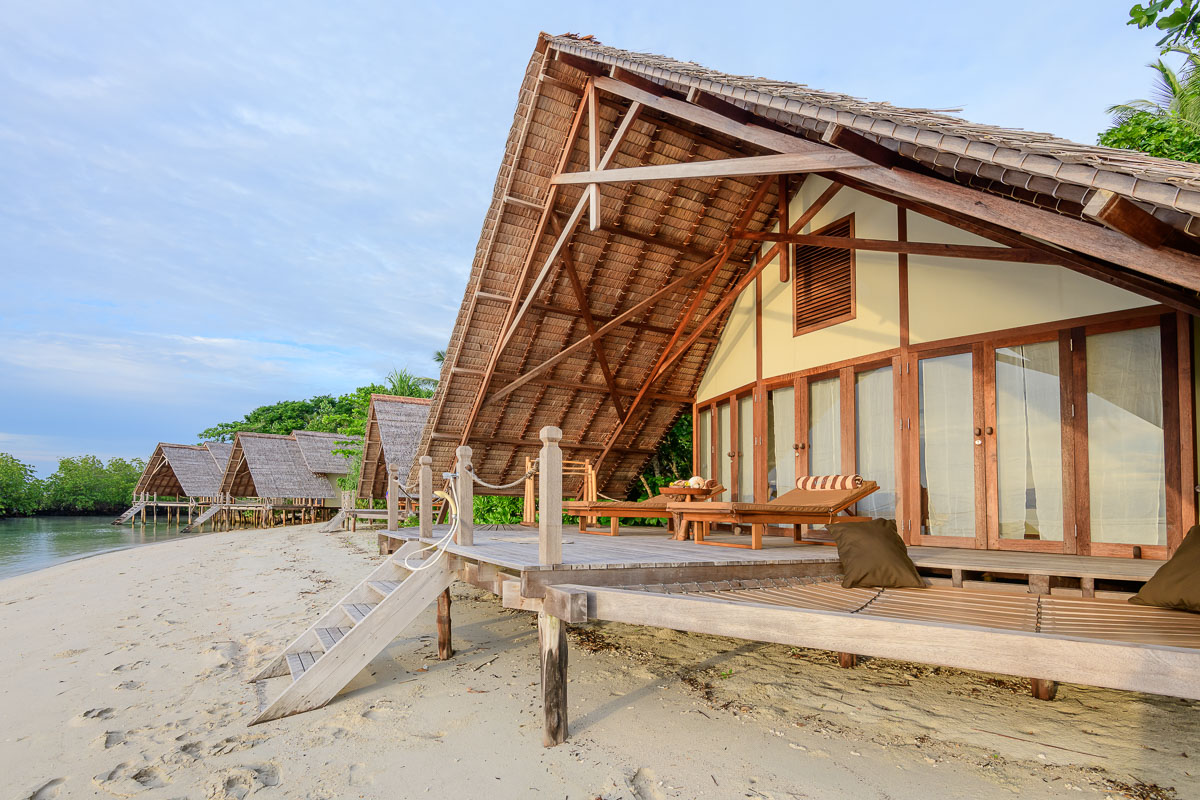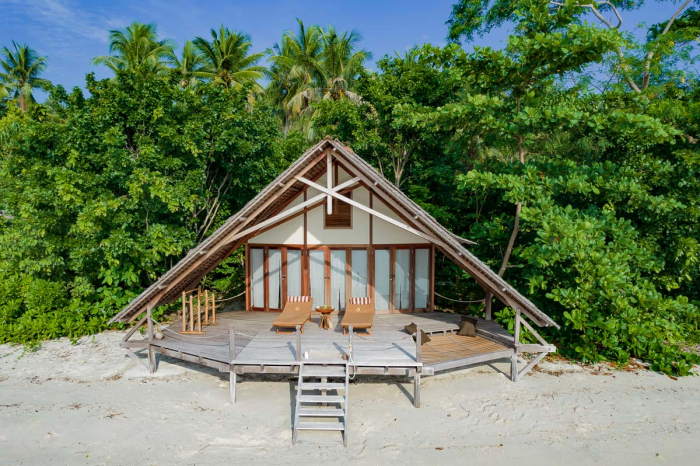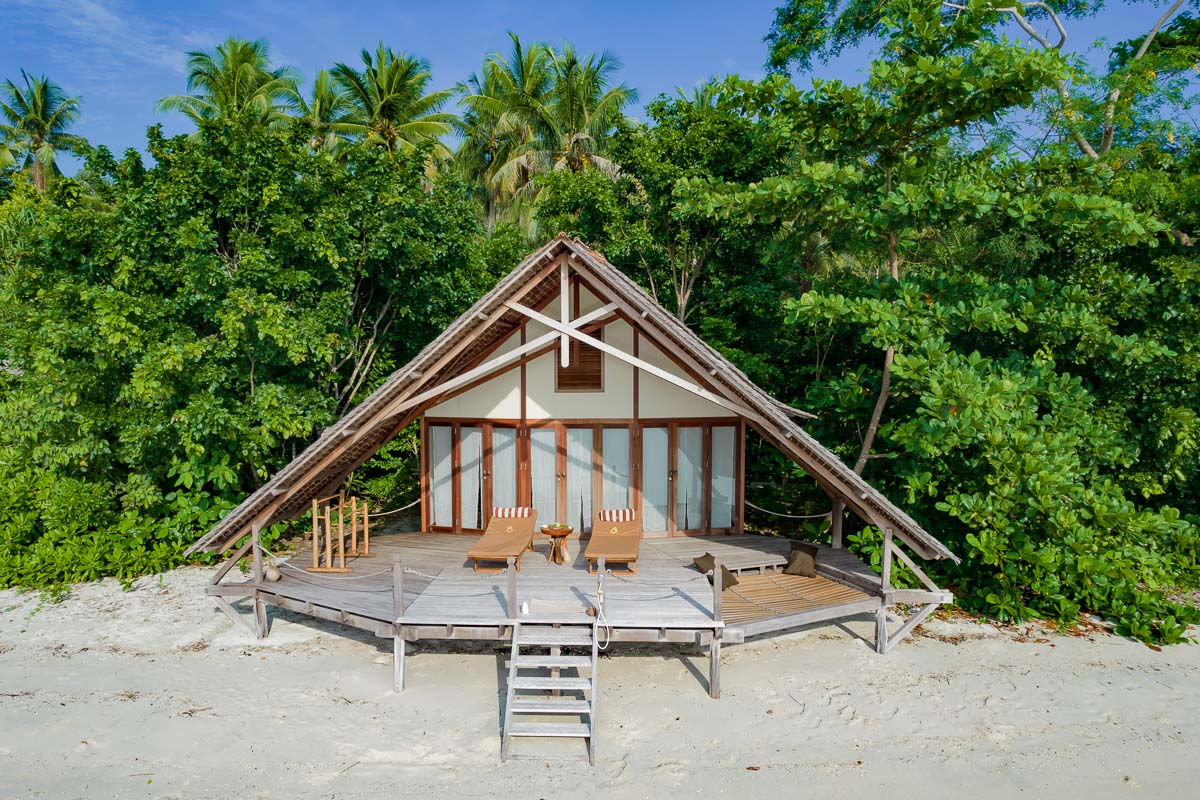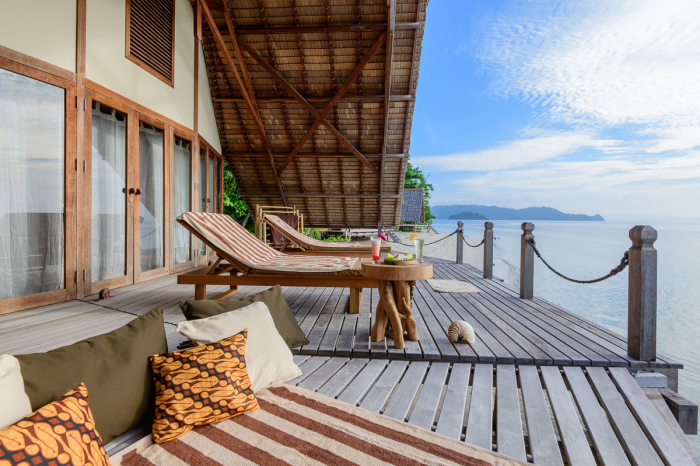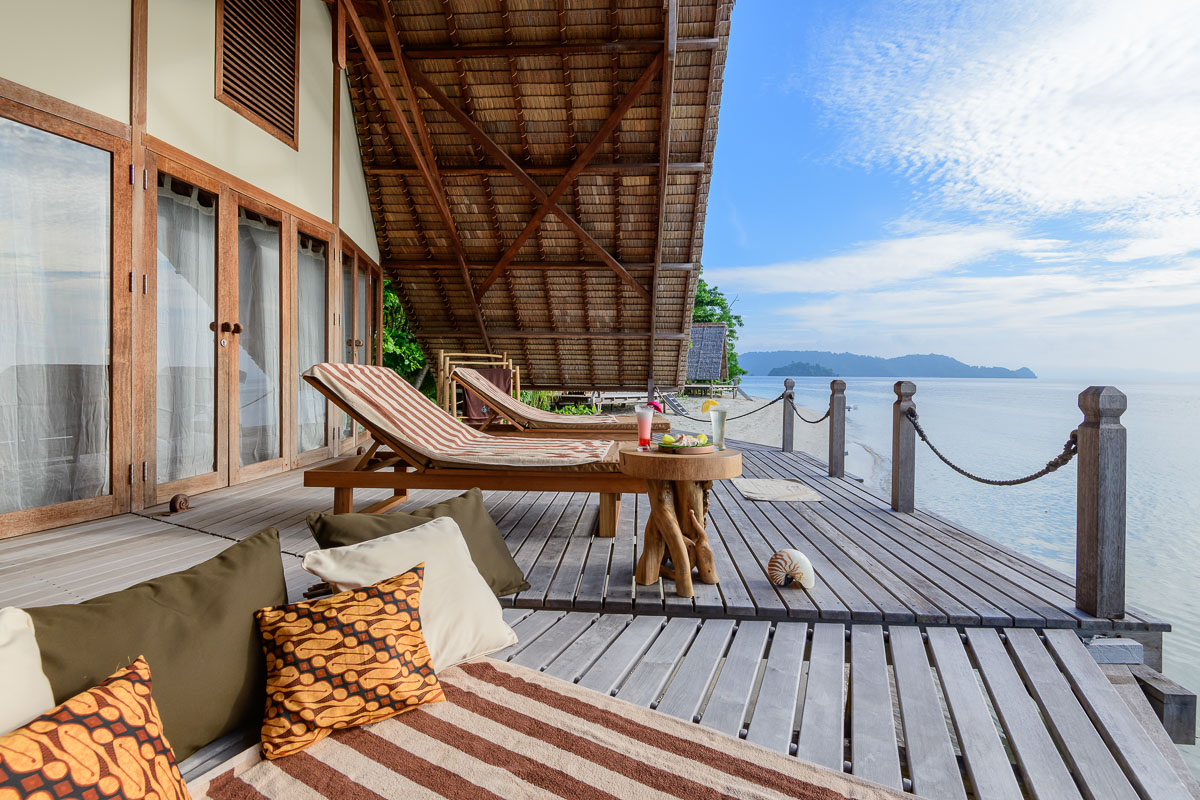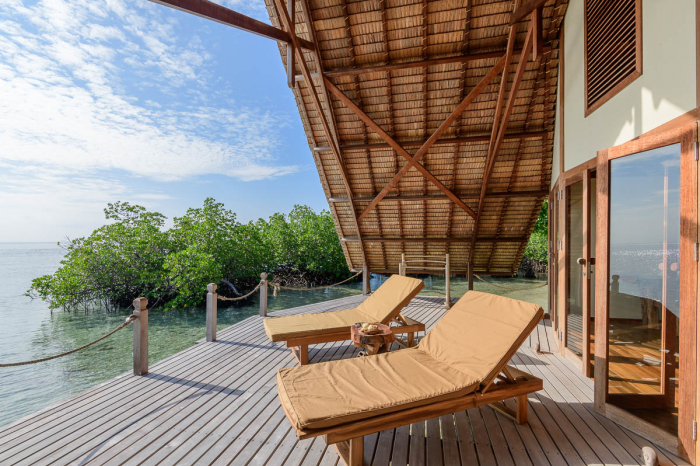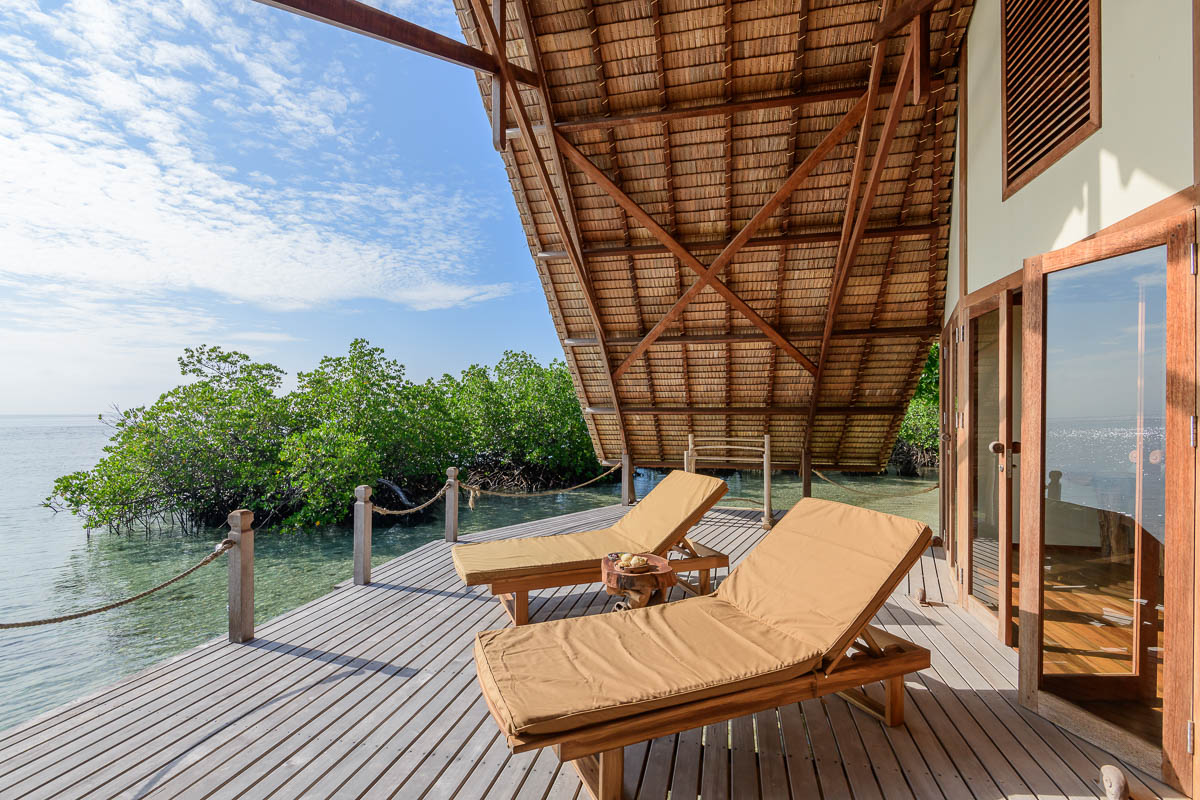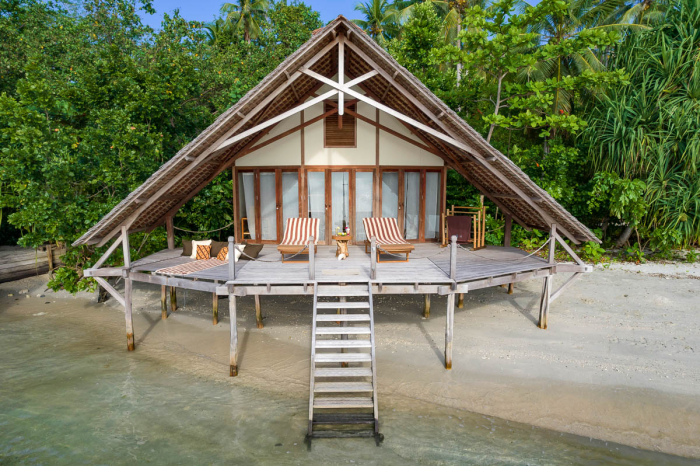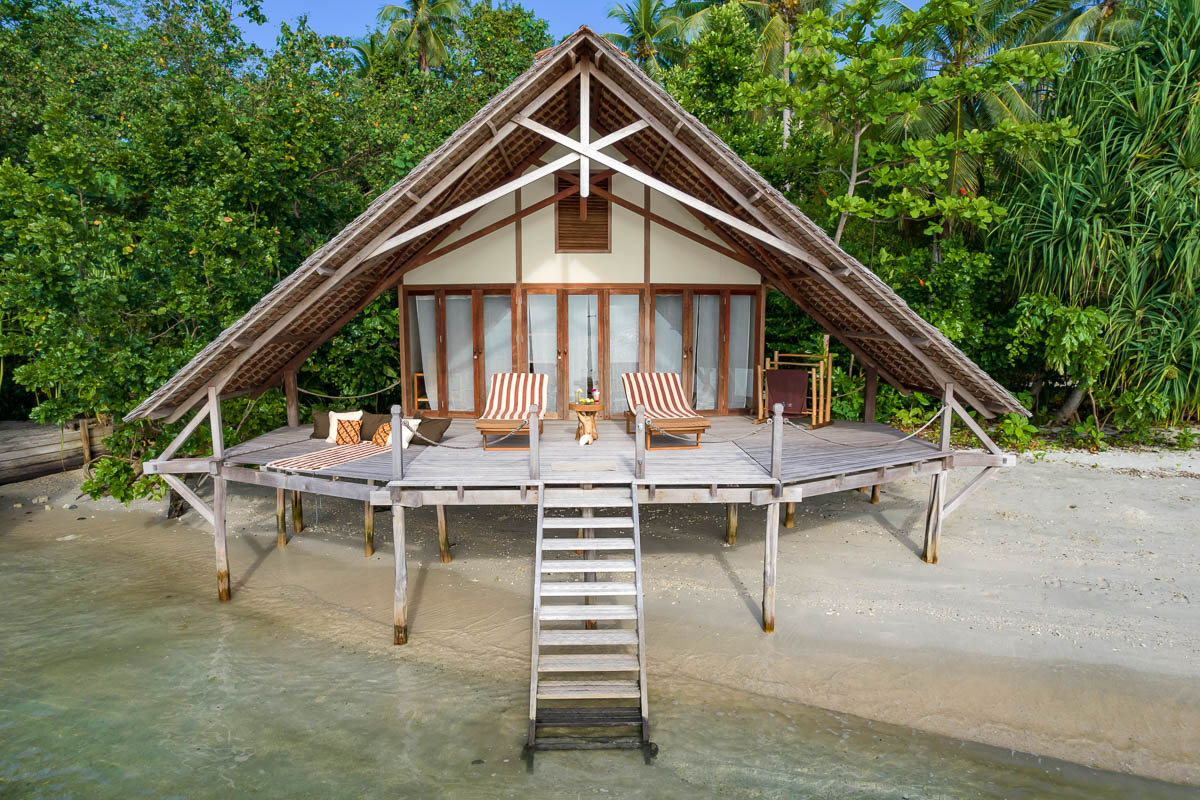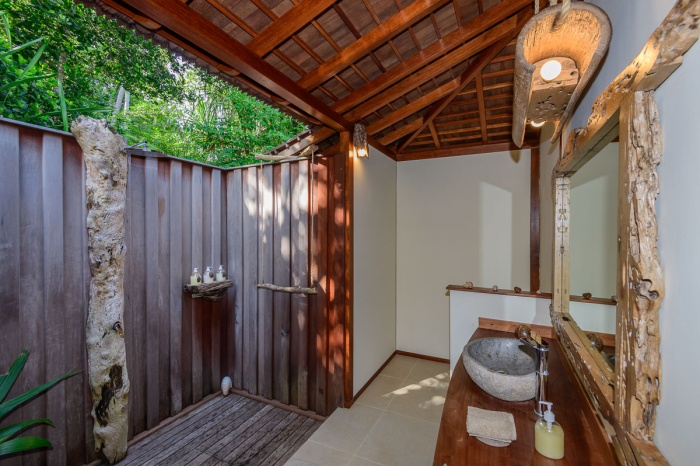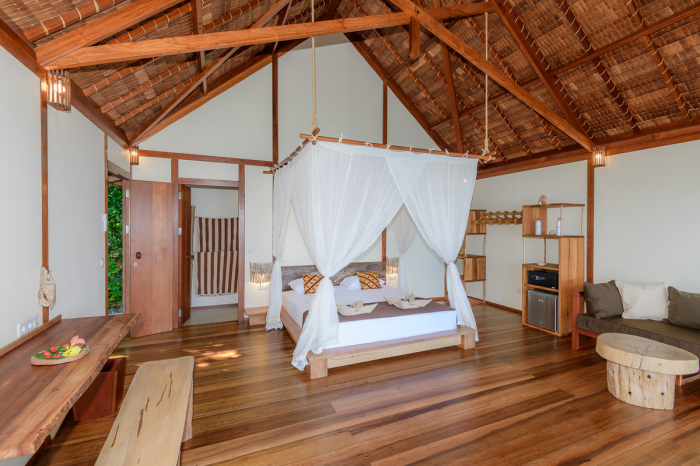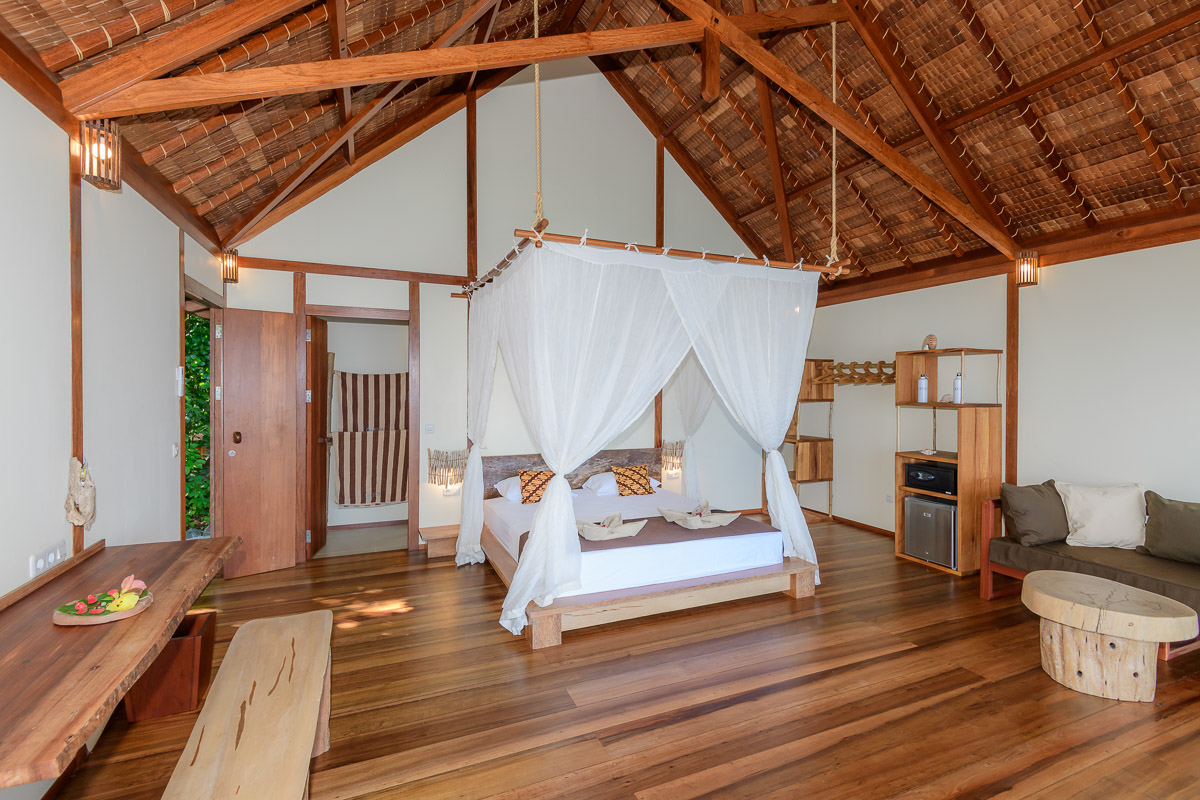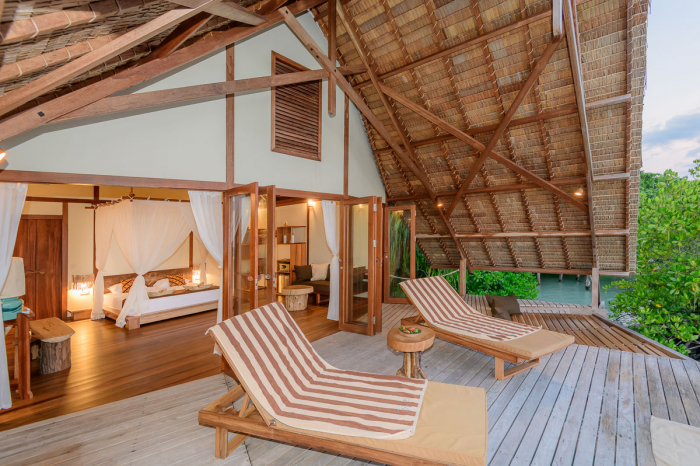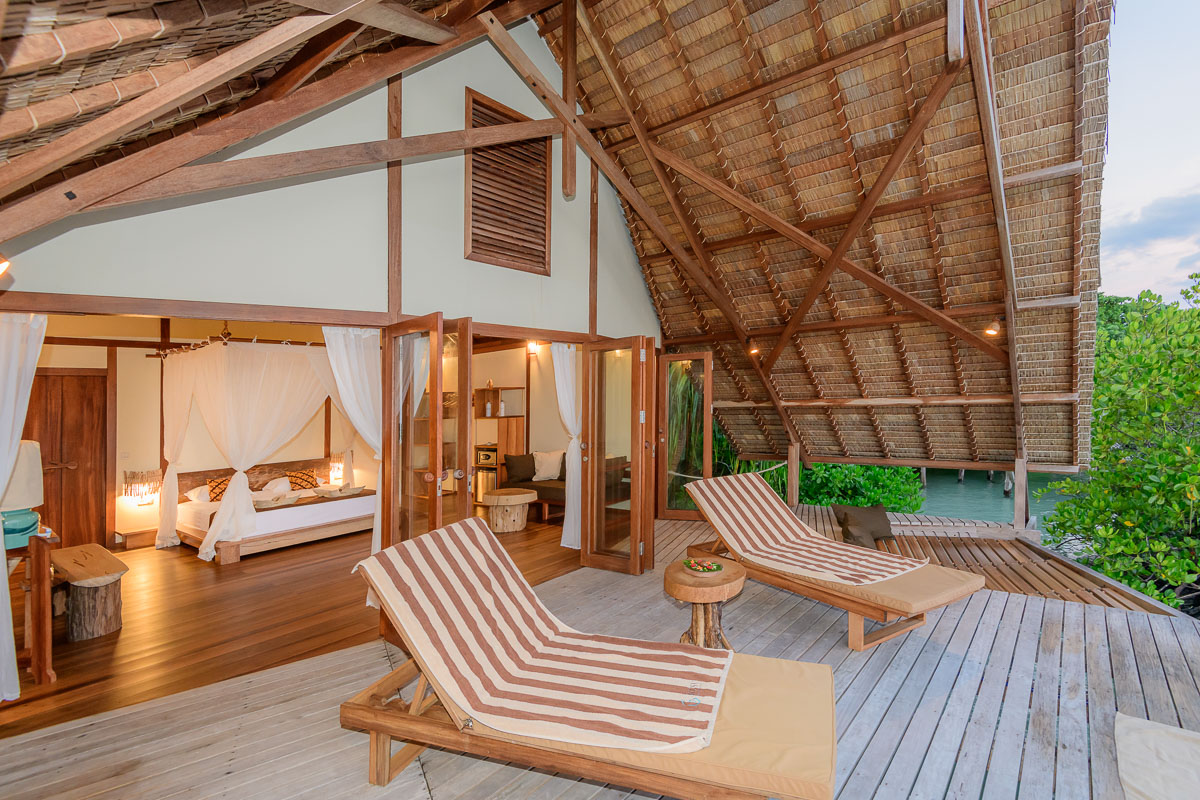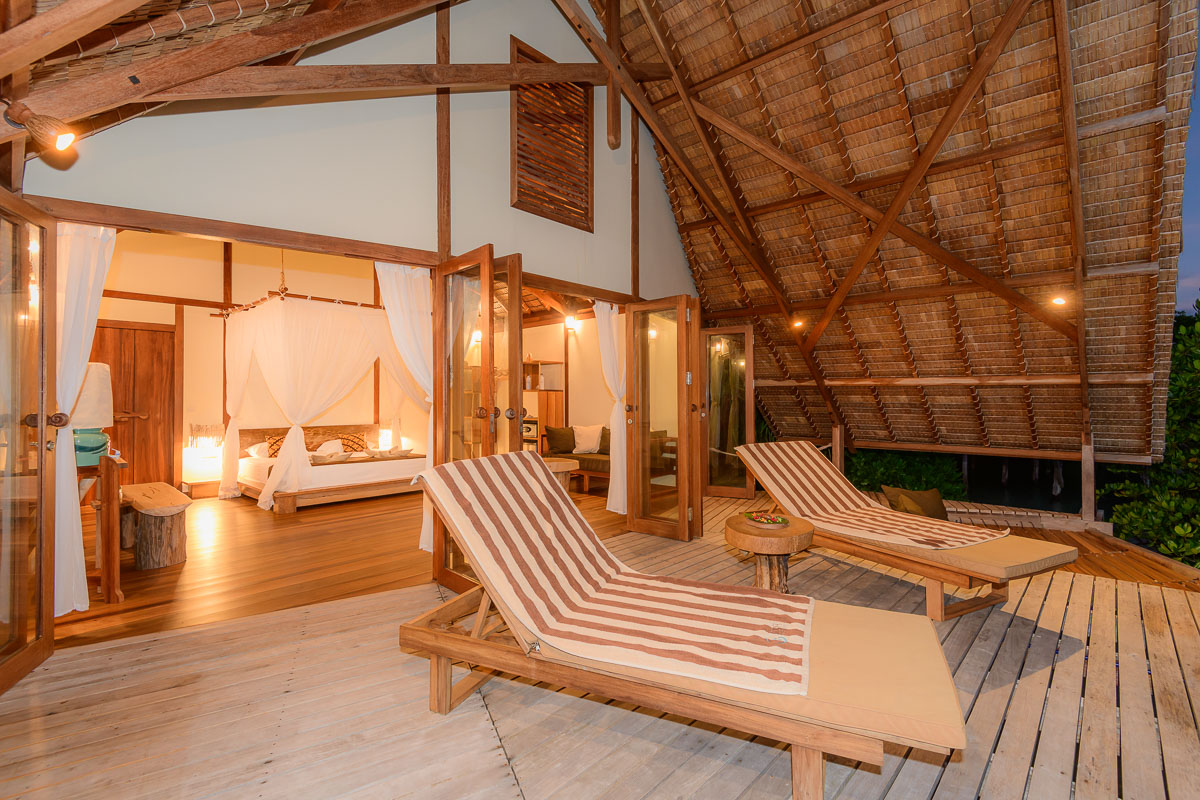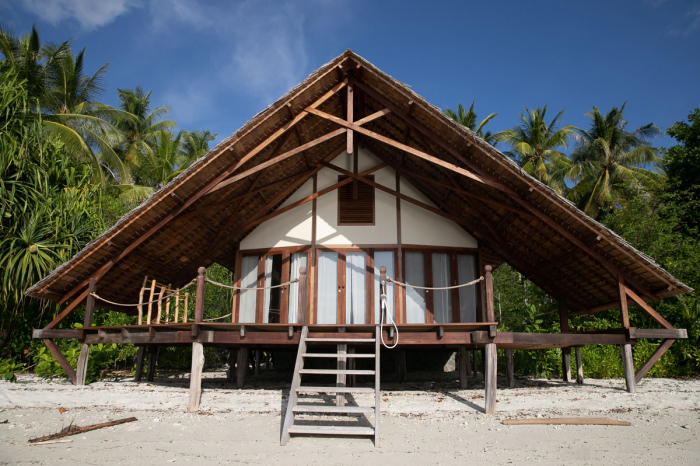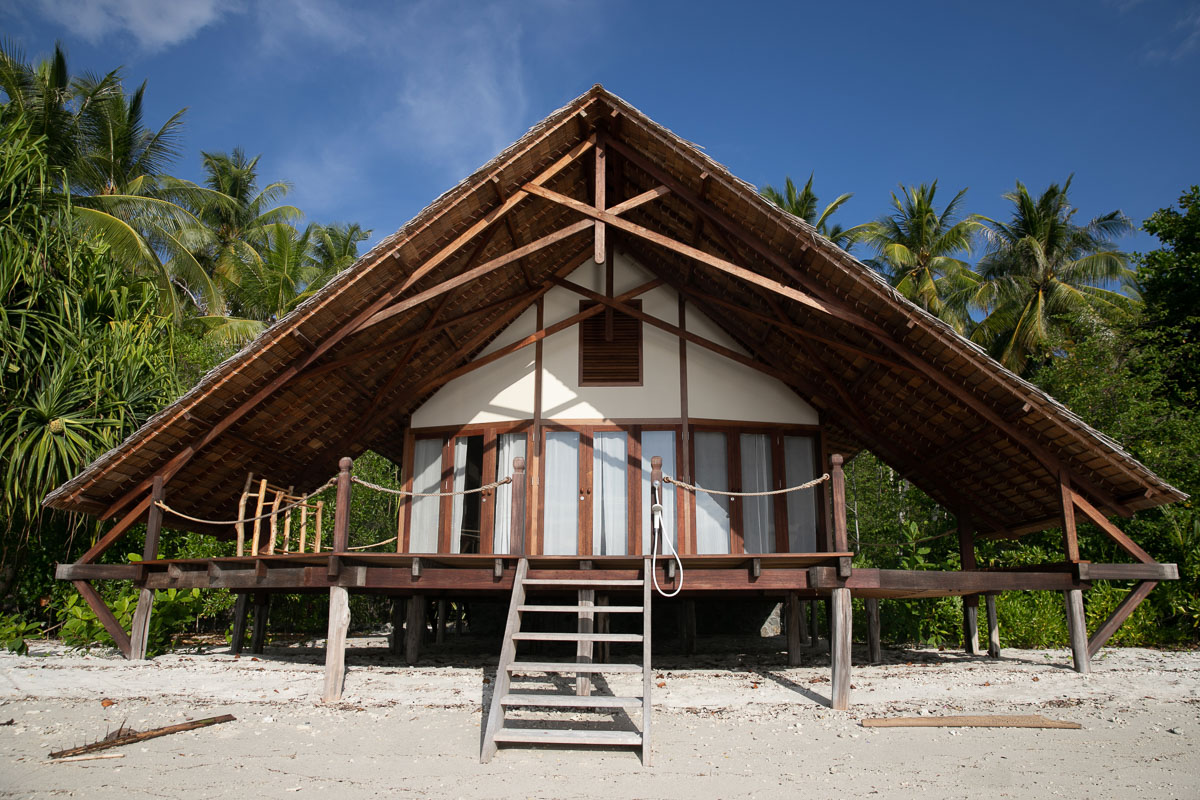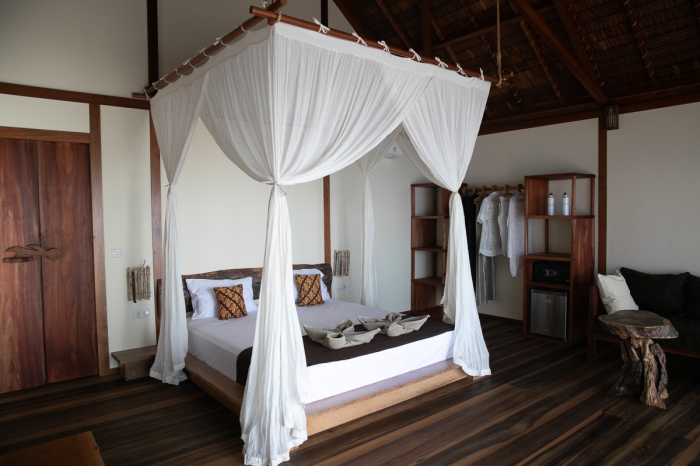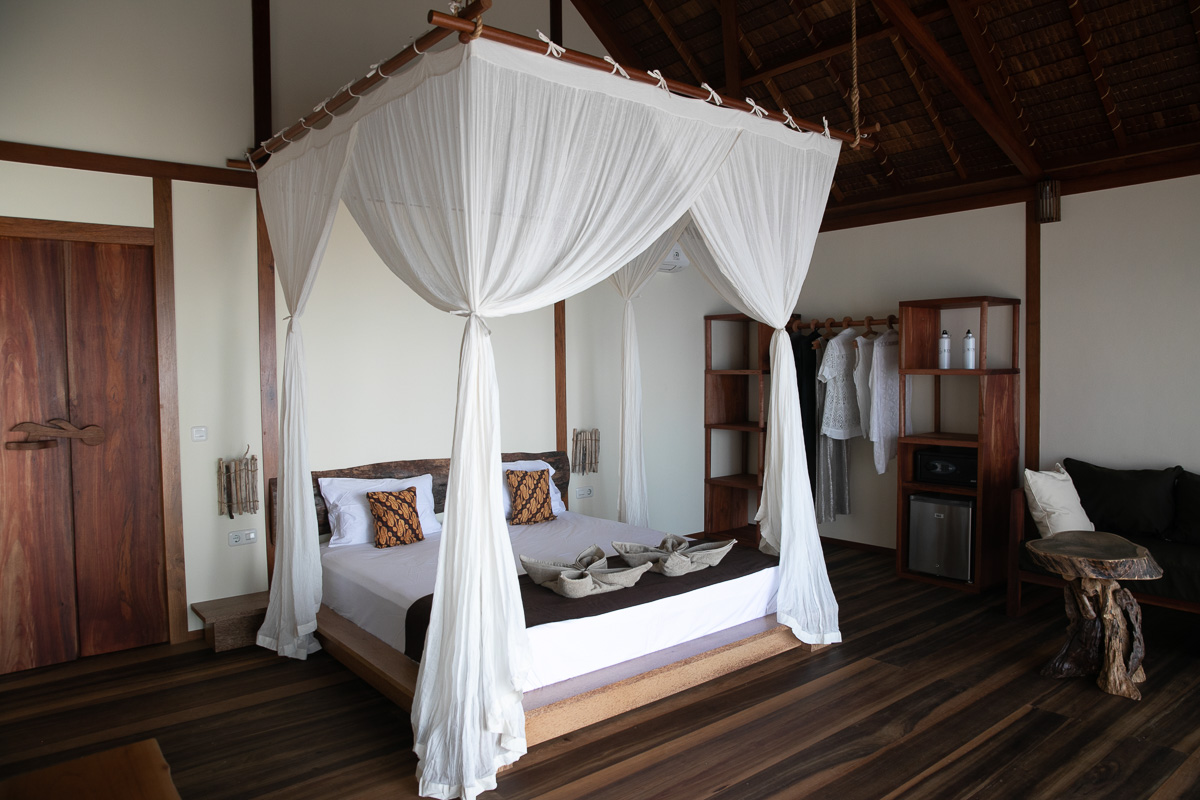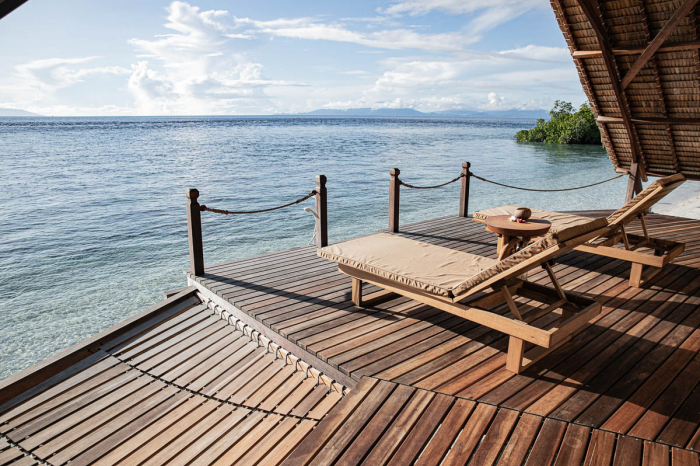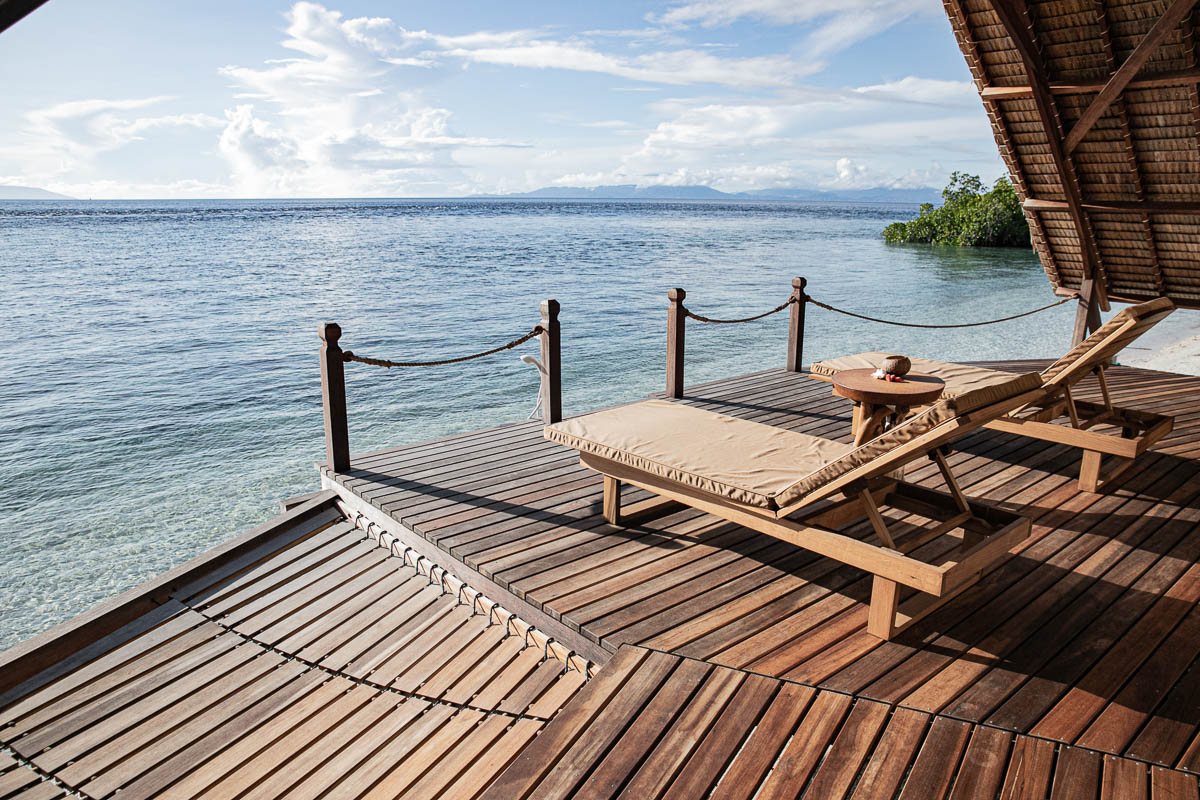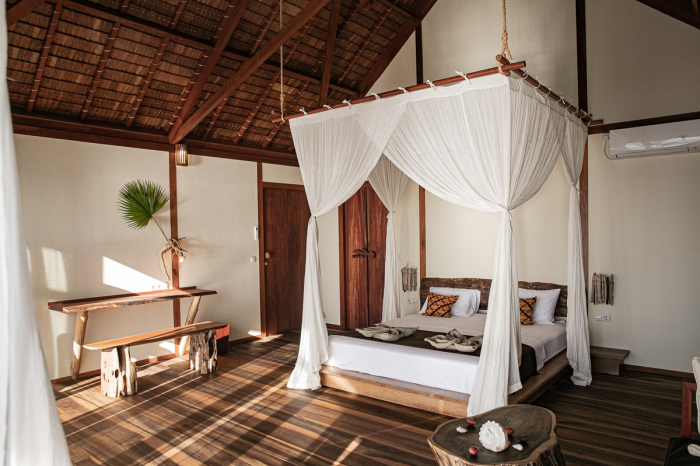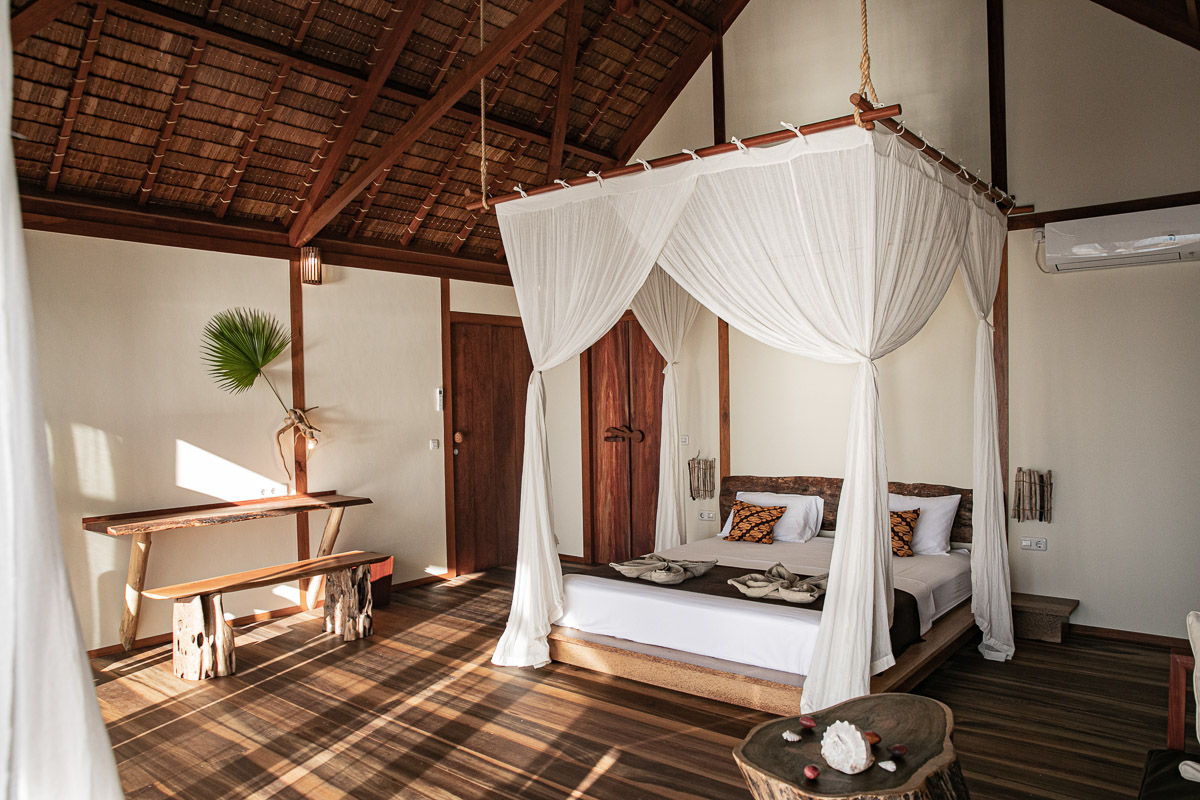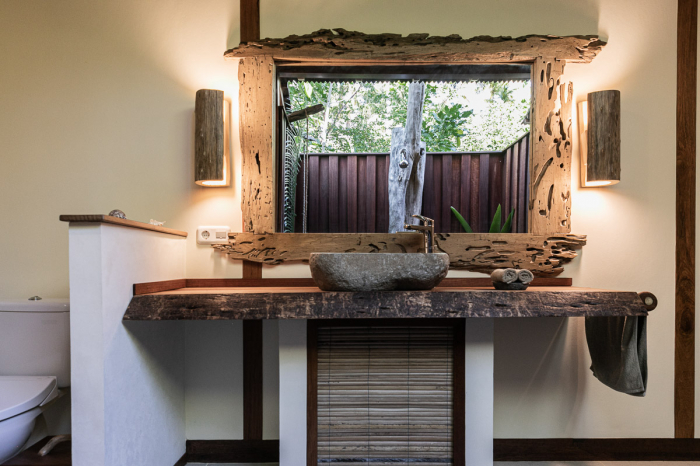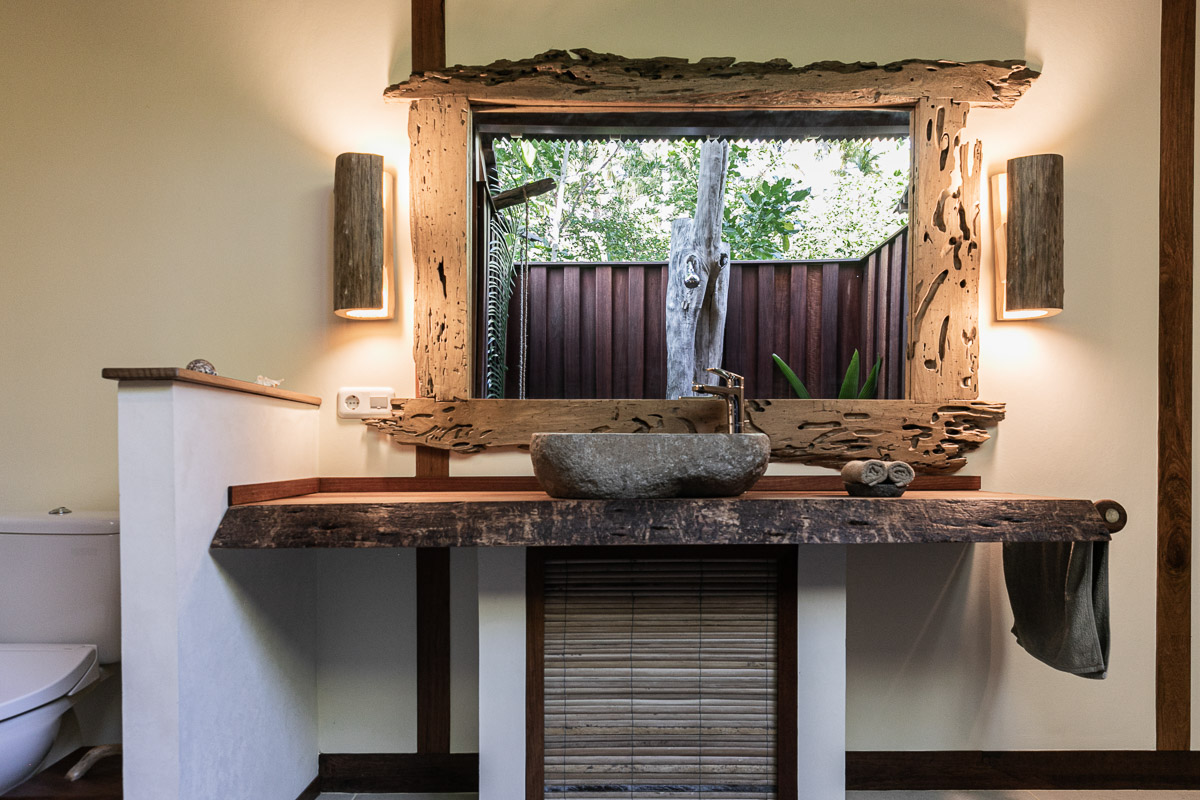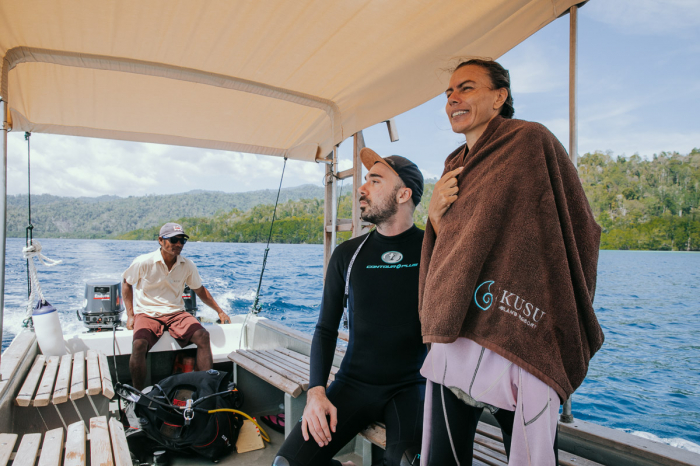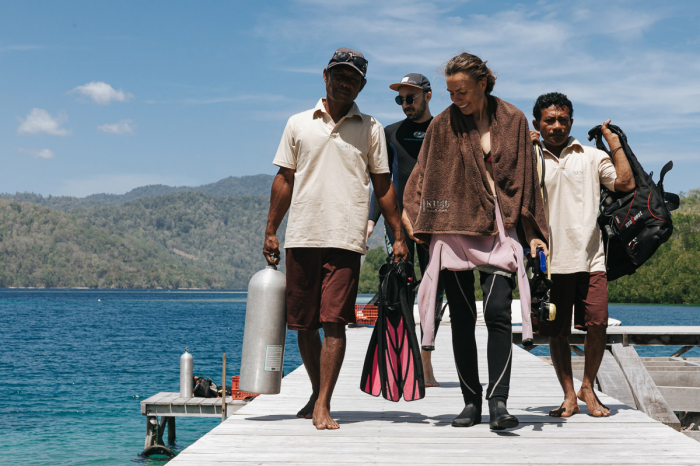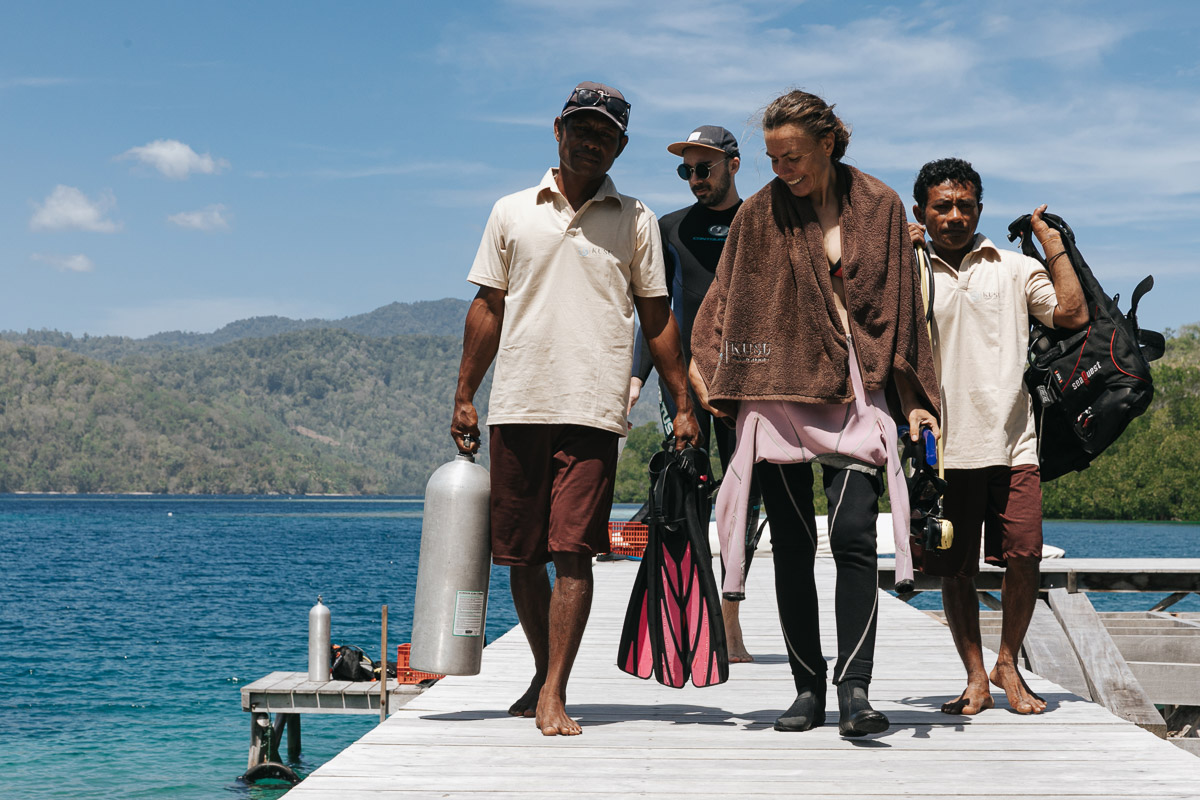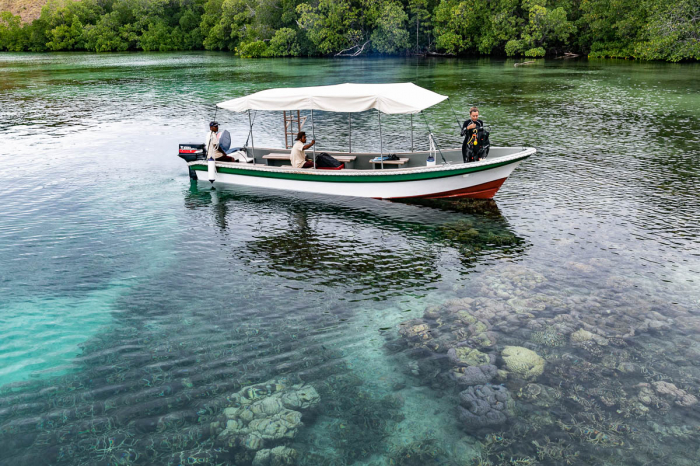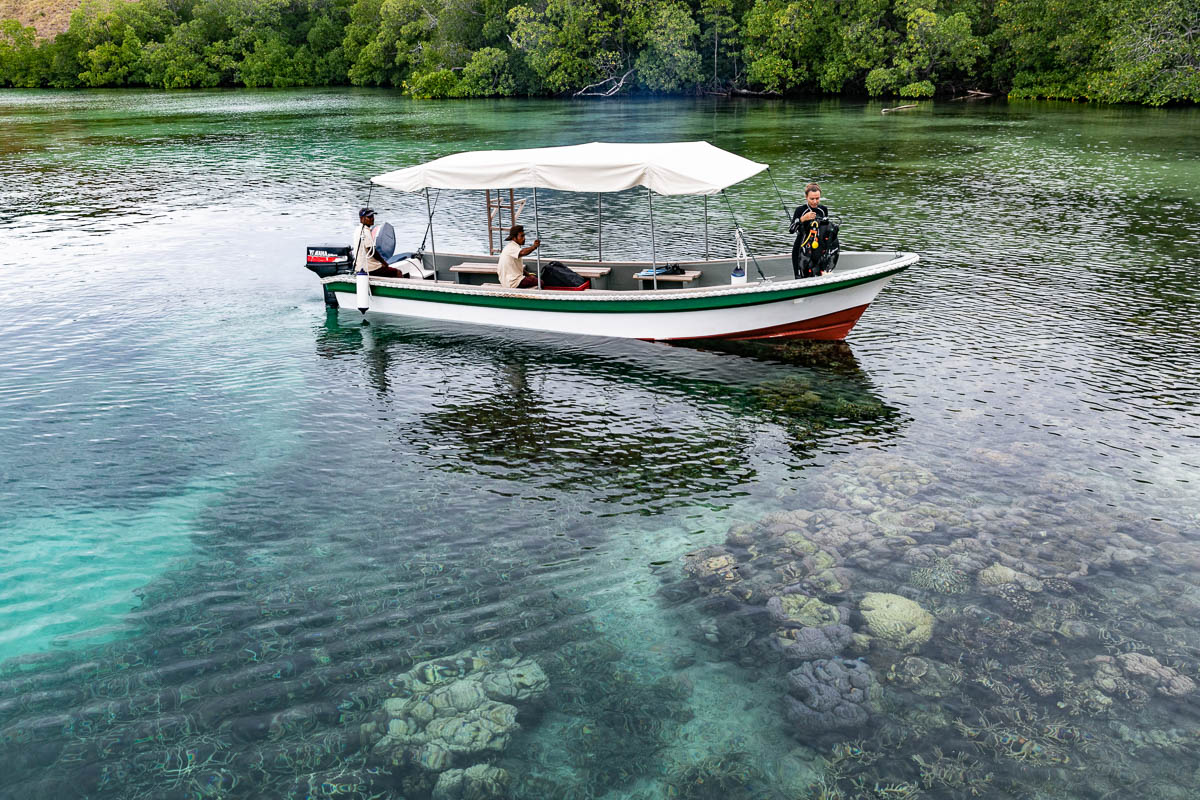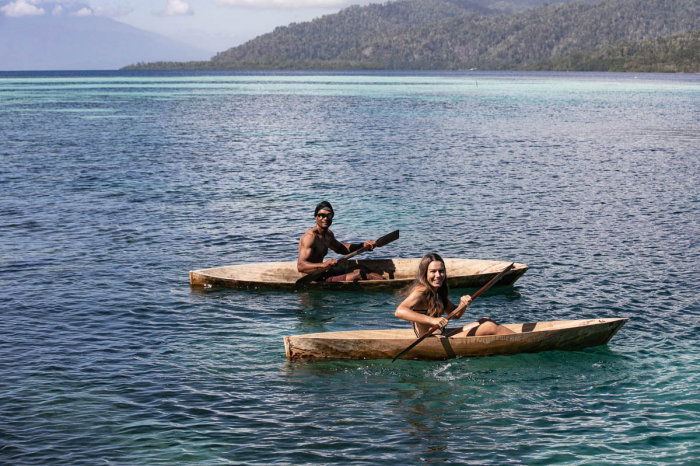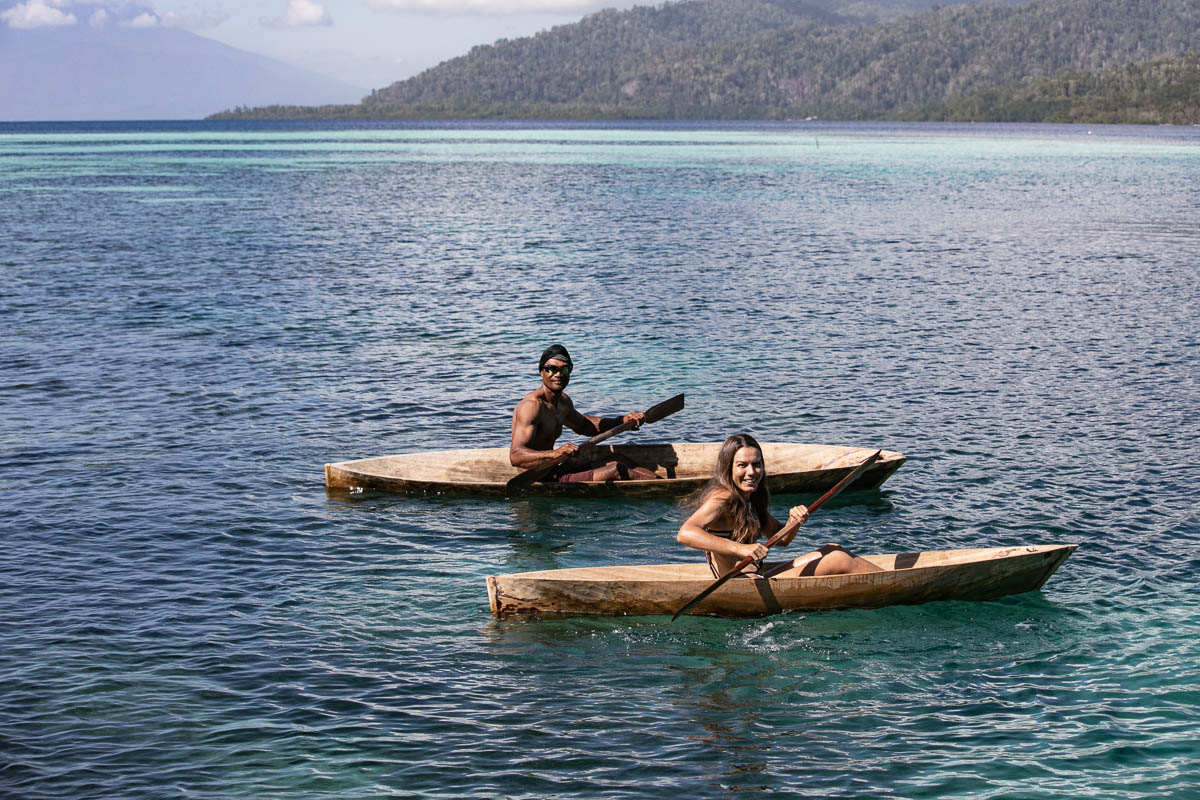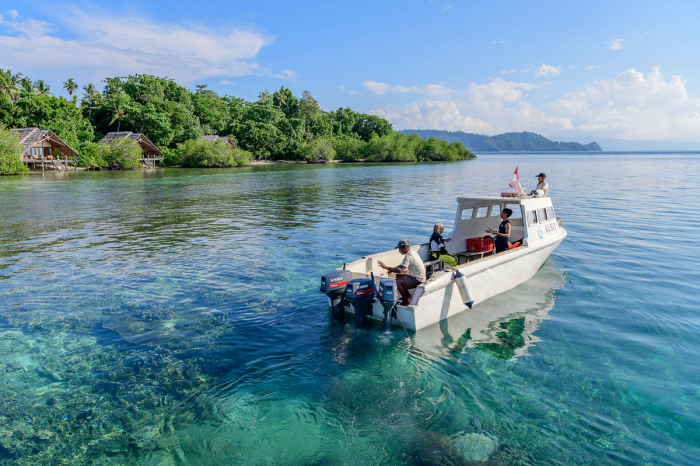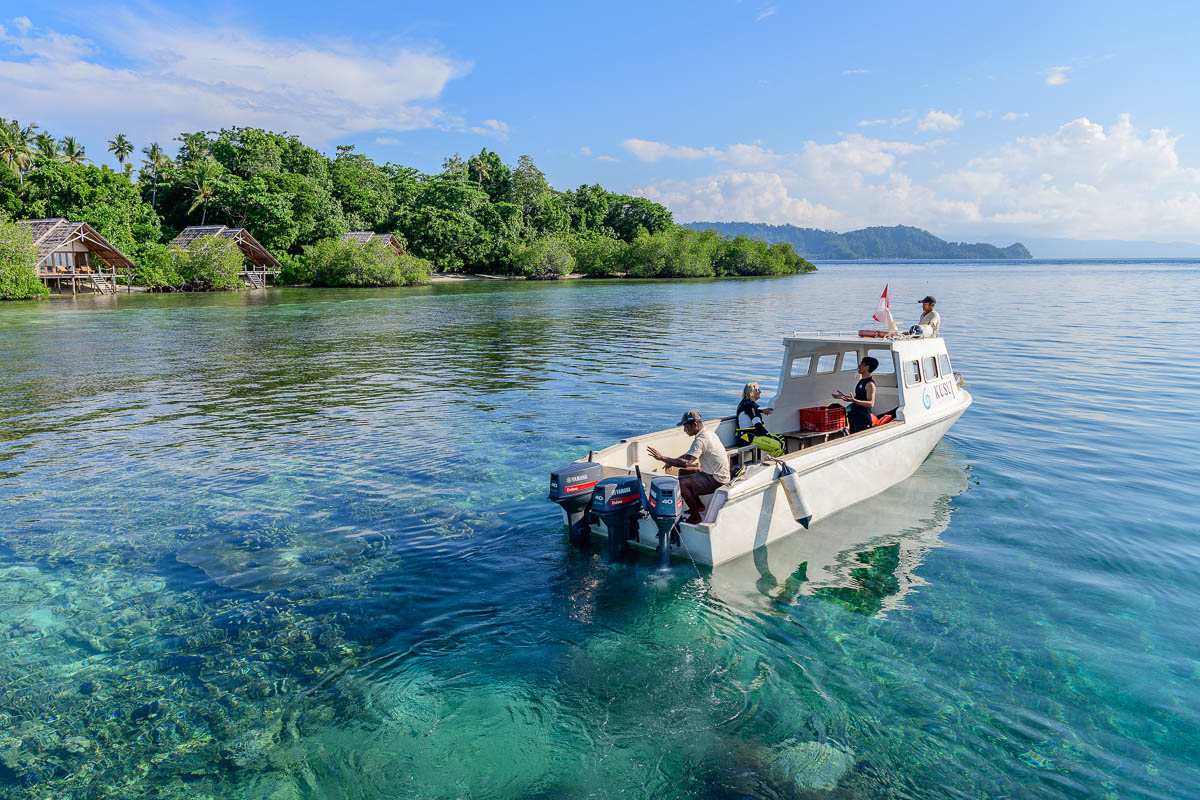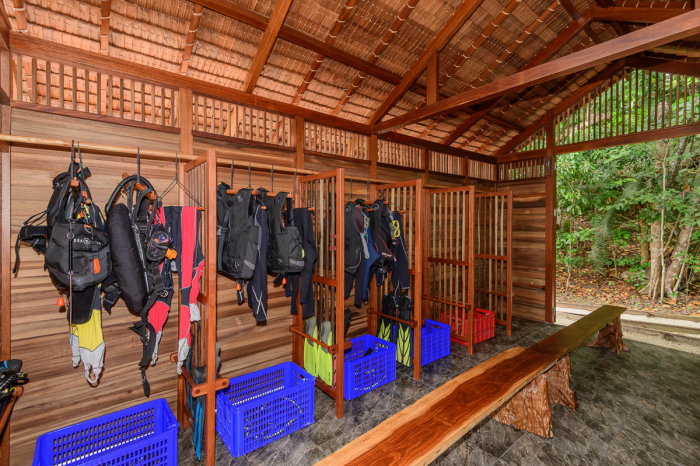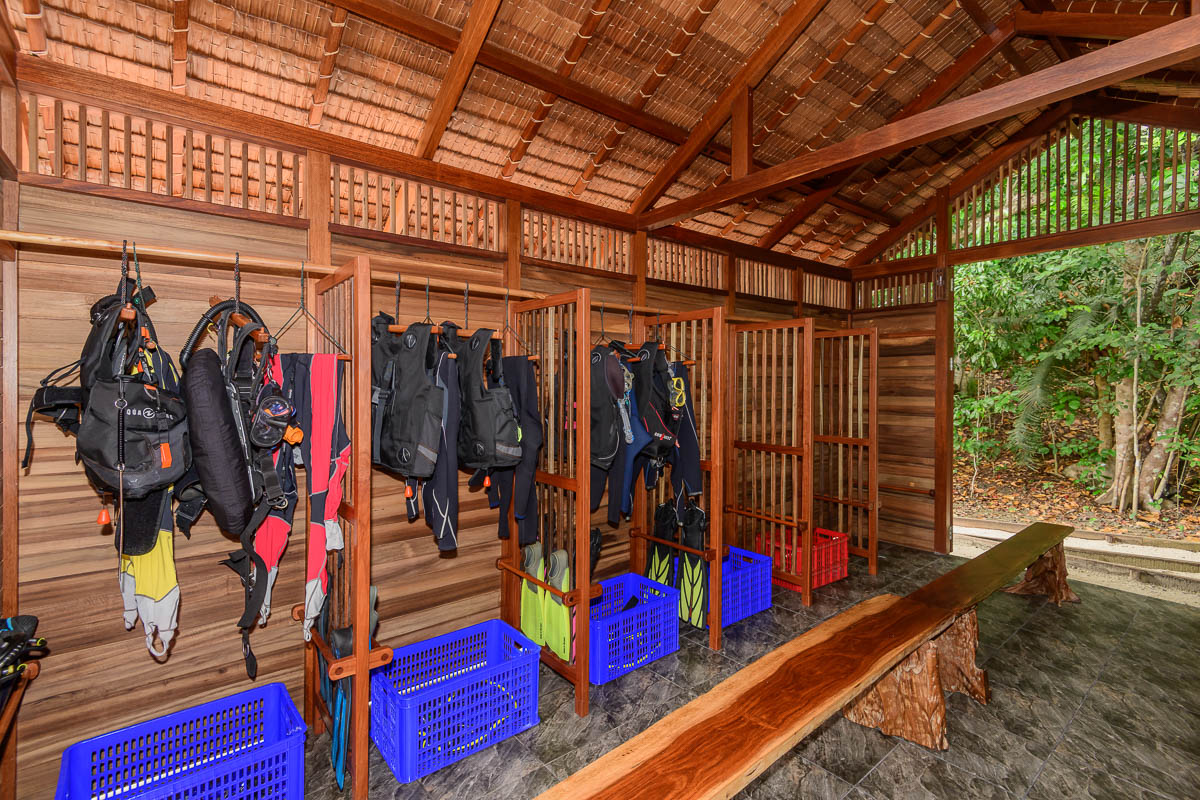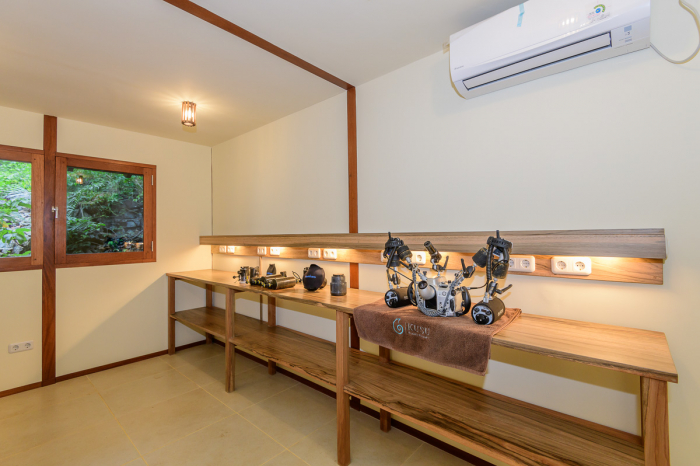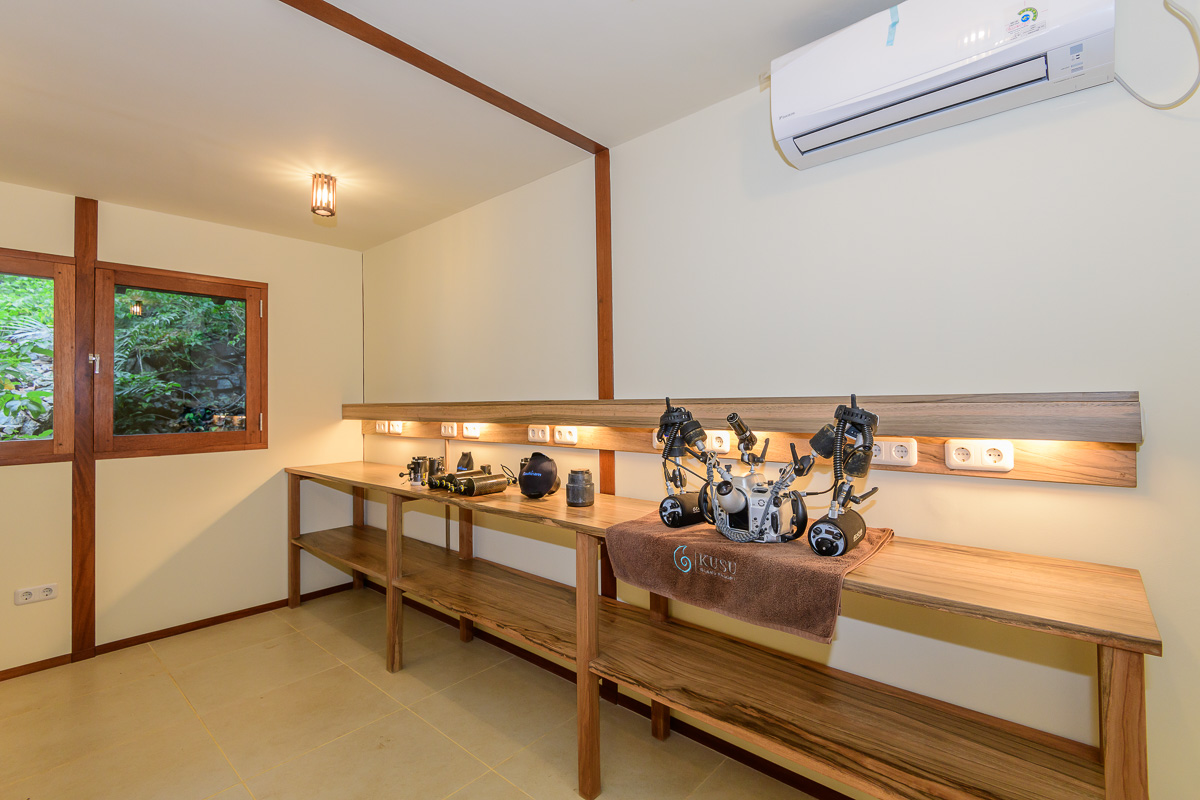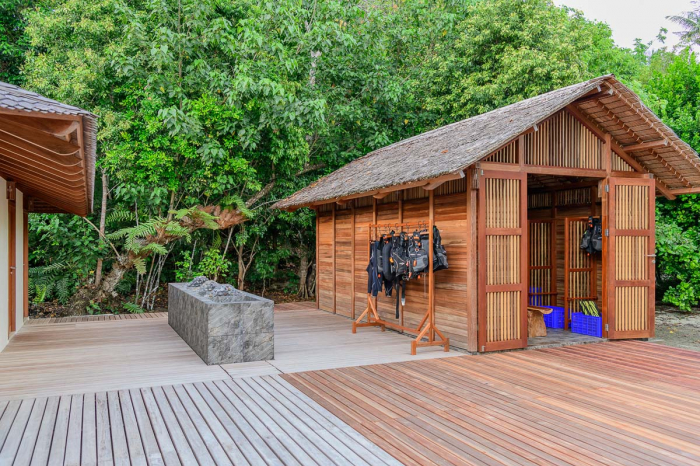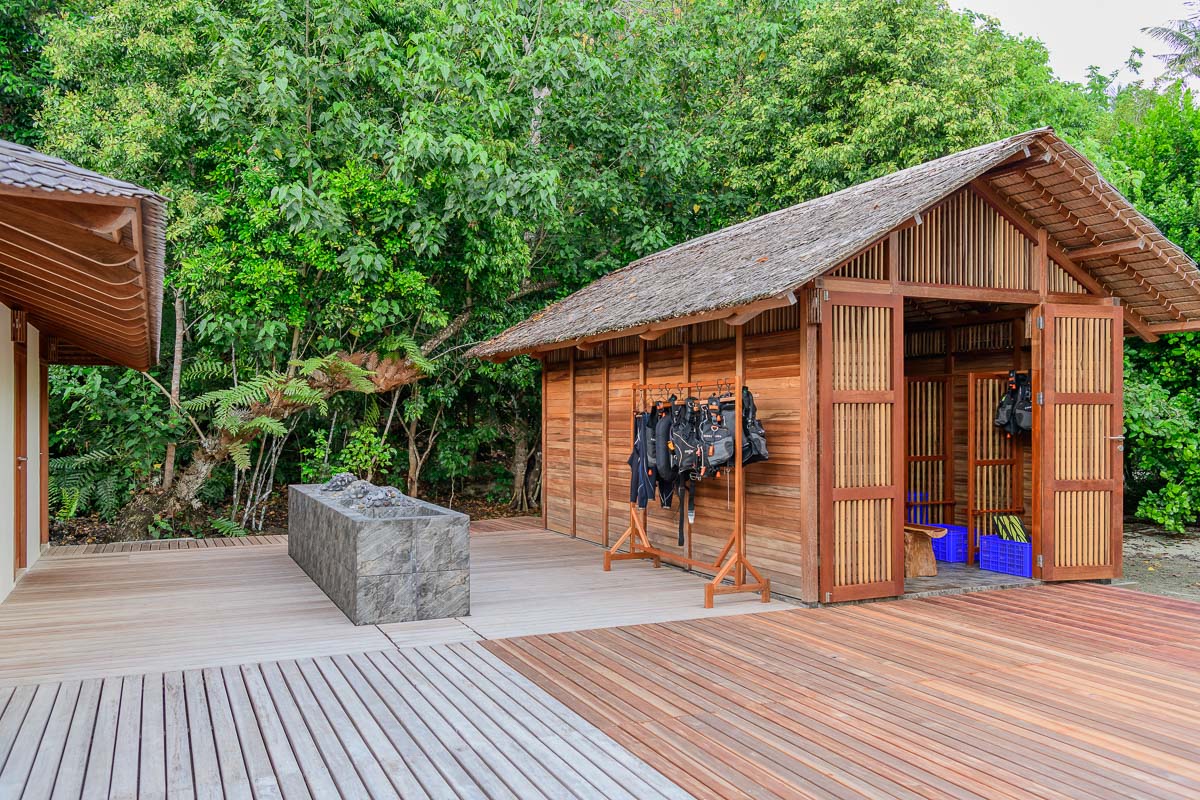 Overview
New luxury dive resort in one of Indonesia's last true frontiers
Environmentally-conscious property surrounded by nature
Access around 40 dive sites within 15-minutes of the shore
Extensive fringing reef within a marine protected area
Kick back and completely relax in the tranquillity and seclusion of Kusu Island Resort – a new luxury dive getaway in the southern reaches of Halmahera. Situated on a small island in the Patinti Strait, this resort guarantees no traffic noise, no pollution, and only a handful of divers within the area. In fact, you're unlikely to see a single other dive boat during your stay. Guests opting for this dive resort can expect an unforgettable holiday experience, complete with excellent service, world-class scuba diving, and the opportunity to explore one of the world's few remaining paradises.
---
---
Amenities
---
About
About Kusu Island Resort
Kusu Island Resort is a luxury retreat located within the Patinti Strait in southern Halmahera. As a newly-opened property in an emerging dive tourism destination, this resort is surrounded by virtually untouched natural scenery that only a few fortunate guests have so far had the pleasure to explore. Yet, despite its remote location, Kusu Island Resort guarantees serene comfort and a high-standard of service at all times.
With its magnificent white sandy beaches, lush rainforest, dense mangroves, and pristine waters, Kusu Island is a tropical paradise for adventure enthusiasts and nature lovers alike. With an onsite watersports centre, two jetties, and an astonishing variety of beautiful birds and marine wildlife, it's all-but impossible to run out of things to do at Kusu Island Resort, no matter how long you stay.
Of course, Kusu Island Resort was designed to blend into its picturesque setting, offering just eight ocean-front villas that have been carefully crafted with sustainability in mind. Each villa is built on stilts over the sea and offers an open living and sleeping space, an open-air bathroom, and a large deck with direct access to the sea. 
Explore the resort
Kusu Island Resort's restaurant and lounge area is built on stilts and extends over the sea. Guests are invited to indulge all of their senses here, with meals served four times a day, and a menu featuring Indonesian and International delicacies, set to magnificent ocean views. The lounge area in the restaurant features comfortable couches and coffee tables, all handcrafted from sustainable materials, and is open all day. It is the ideal spot to enjoy a cup of tea, coffee, or a fresh fruit cocktail, which are available to guests any time of the day.
For the ultimate relaxing treat, this resort offers professional spa and wellness service which guests can enjoy, either inside or outside, in the comfort of their own accommodation. Snorkelling is one of the most popular pastimes here, with at least 40 known sites accessible in less than 15-minutes. A limited amount of snorkelling equipment is available for hire from the resort and a professional guide is on hand to escort you during your first trip. Guests can also make the most of kayaks built from local wood, or head out on a guided tour in search of birds and butterflies. Excursions to the island of Bacan can also be arranged.
Diving from Kusu Island Resort
Kusu Island Resort's dive and watersports centre is conveniently located at the end of the jetty, providing easy access to the magnificent house reef. It features a camera room, a personal equipment storage area, and convenient wash basins, showers, and toilets. Guests can also find both indoor and outdoor relaxing areas, as well as a small shop section for souvenirs. This watersports centre is the base for all activities on and in the water around Kusu Island – whether it's snorkelling the enchanting house reef, guided dive trips aboard one of the resort's boats, or a discovery tour with a traditional wooden kayak.
A limited amount of dive equipment is available for hire and should be reserved well in advance. Likewise, dive courses from beginner to instructor can be provided, but advanced notice is required to ensure instructor availability. Kusu Island is encircled by a dazzling fringing reef, which is preserved by an eight-kilometre marine protection zone, and offers at least 40 known dive sites within 15 minutes of the resort – ensuring plenty of spectacular sites suitable for various levels.
---
Top tips
Mosquitos are not a huge problem on the island, but each villa is still equipped with mosquito nets and repellents.
Sim cards for personal internet access are available at reception.
Conservation
To reduce the impact on the island's vegetation, this resort's restaurant and accommodations have been built partly over the ocean and all buildings were placed so that no rainforest trees had to be removed. Most of the building materials needed for construction were sourced from the region, avoiding long transport routes and promoting the local economy. Ironwood was used as a primary building material to guarantee a long lifetime and, where possible, driftwood or reclaimed wood was used. Nearly all buildings have been designed to be semi-permanent, with many featuring 100% biodegradable roofs made from palm leaves. Some supply buildings have gutters attached to collect rainwater in underground storage tanks, thereby reducing the amount of water that has to be treated. Electricity is provided between 06:00-24:00, ensuring local wildlife can enjoy a period of peace and darkness during the night.
---
Diving
Diving in Halmahera, Ternate and Morotai
Schooling reef fish

Year round

Macro Creatures

Year round

Walls & pinnacles

Year round
Once a focus of the global spice trade, Halmahera and the other islands of North Maluku have since faded into obscurity, in part because of their isolation. And despite the islands' location in the heart of the Coral Triangle and at the gateway to the Indonesian Throughflow, these islands remain largely overlooked by even the most seasoned divers. But today, with scuba diving and other tourism beginning to emerge, Halmahera and its neighbouring islands represent Indonesia's newest thrilling frontier for adventurous divers – complete with exciting pelagic action and world-class macro and WWII wrecks.