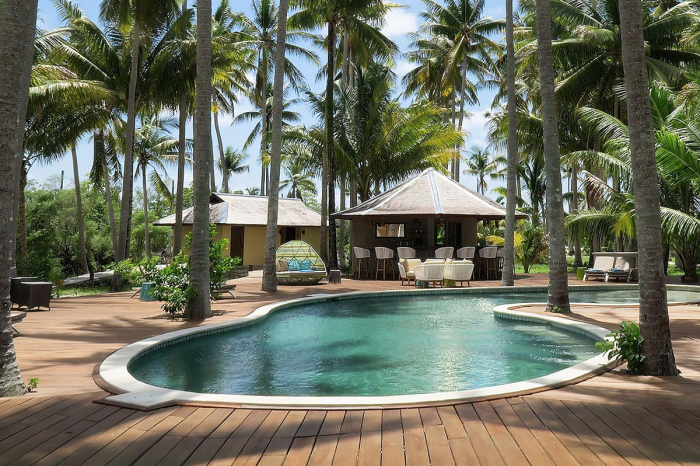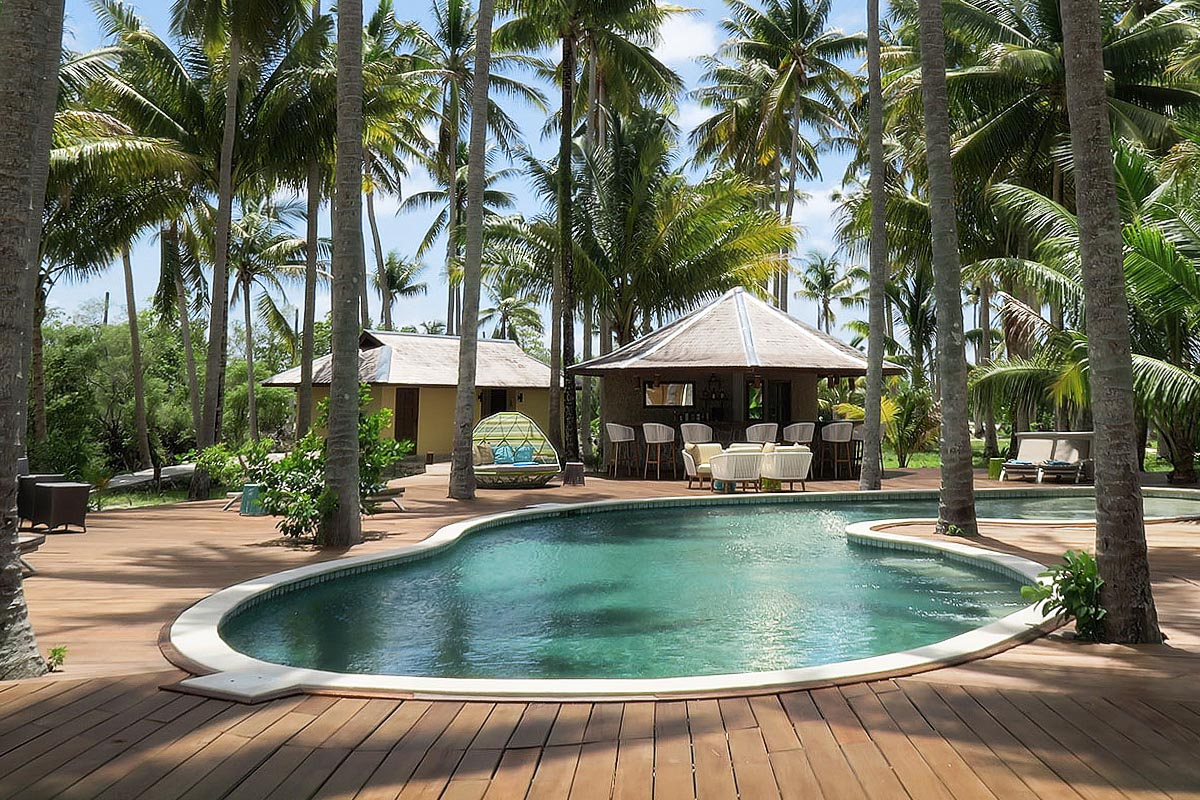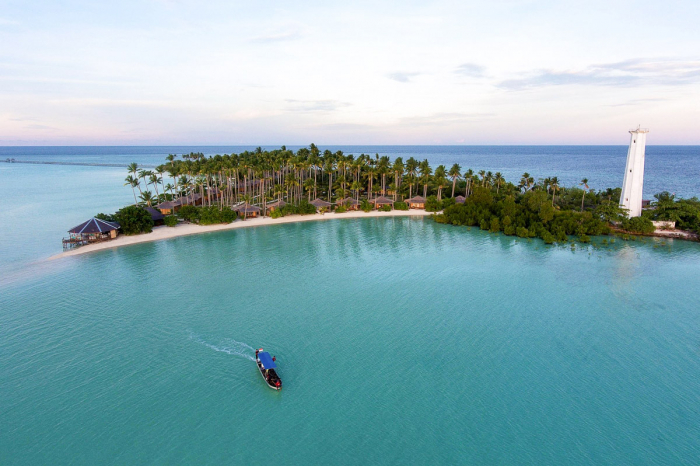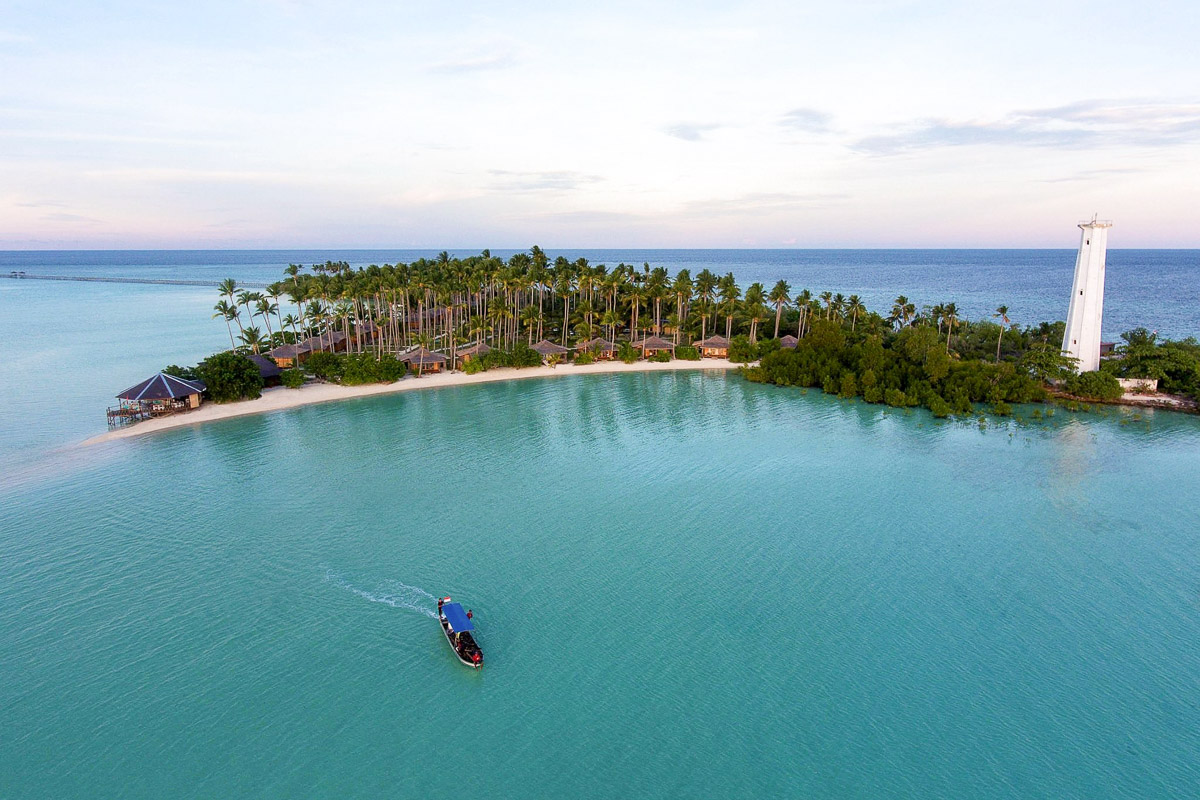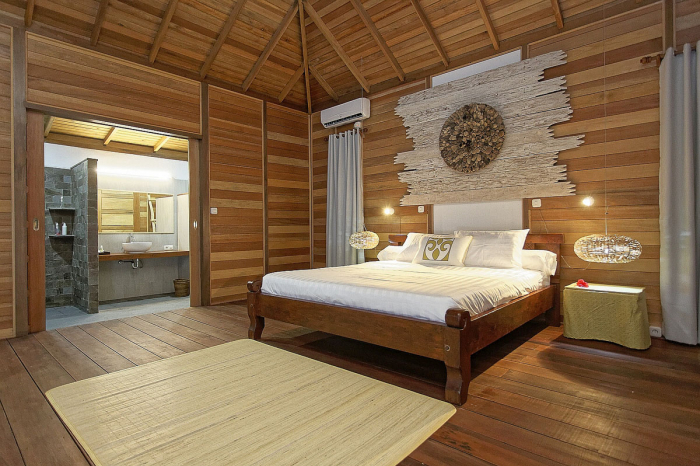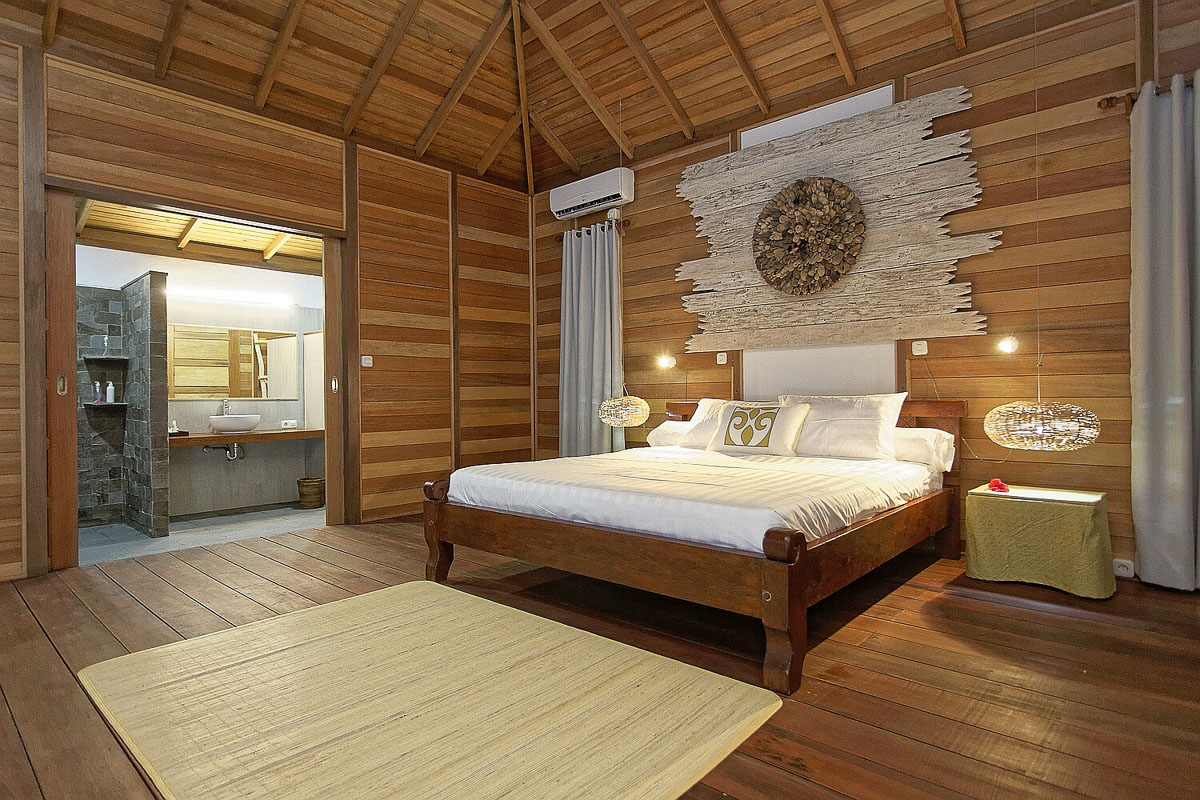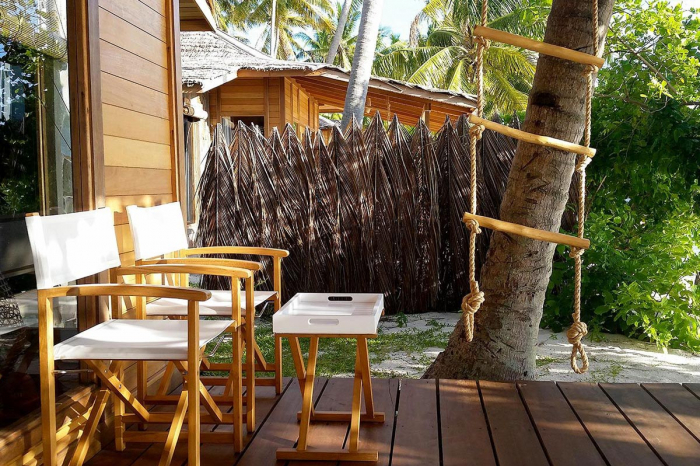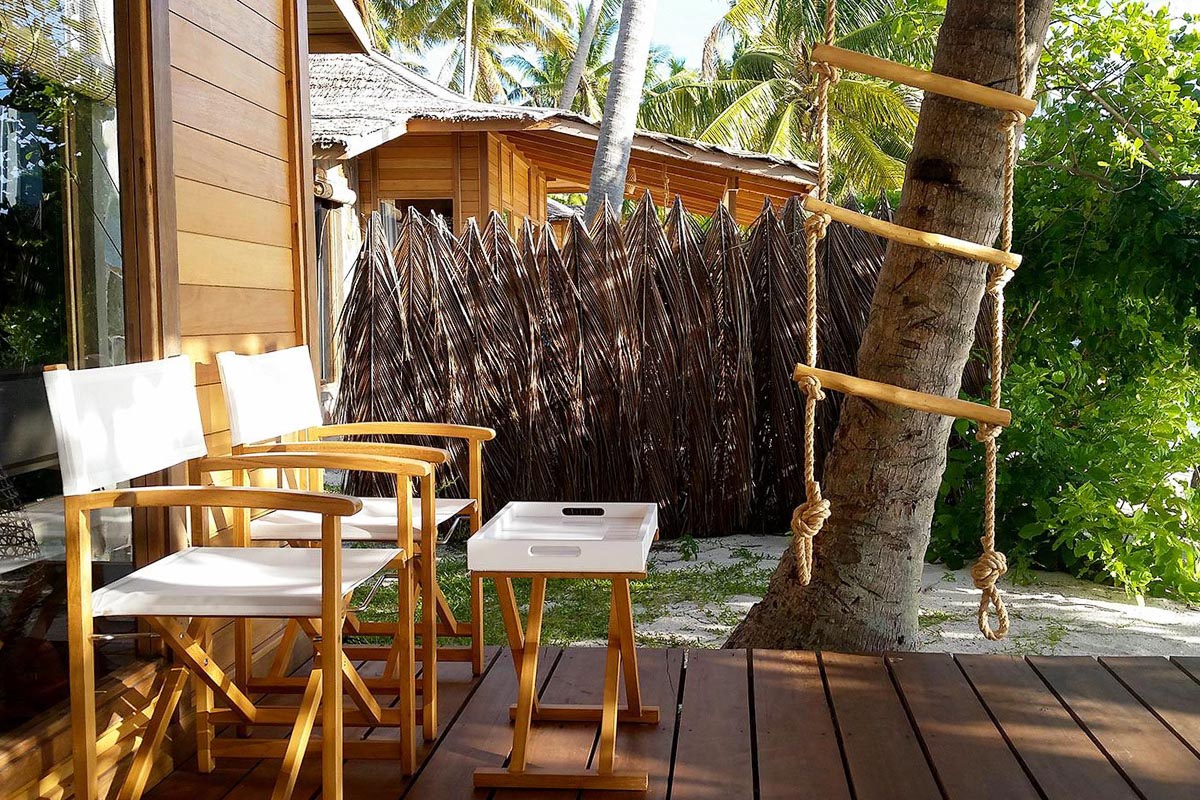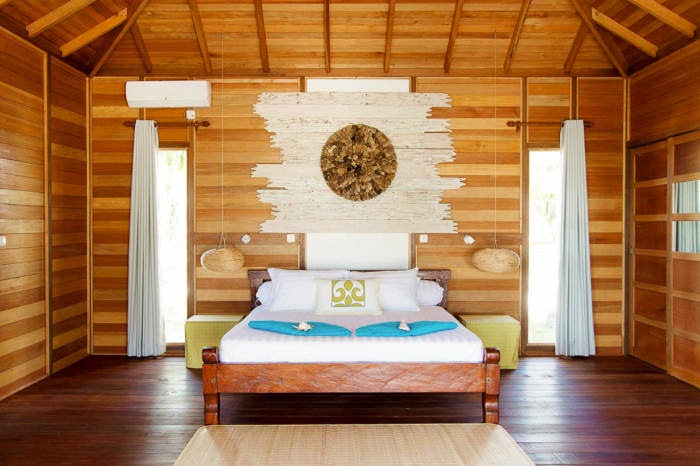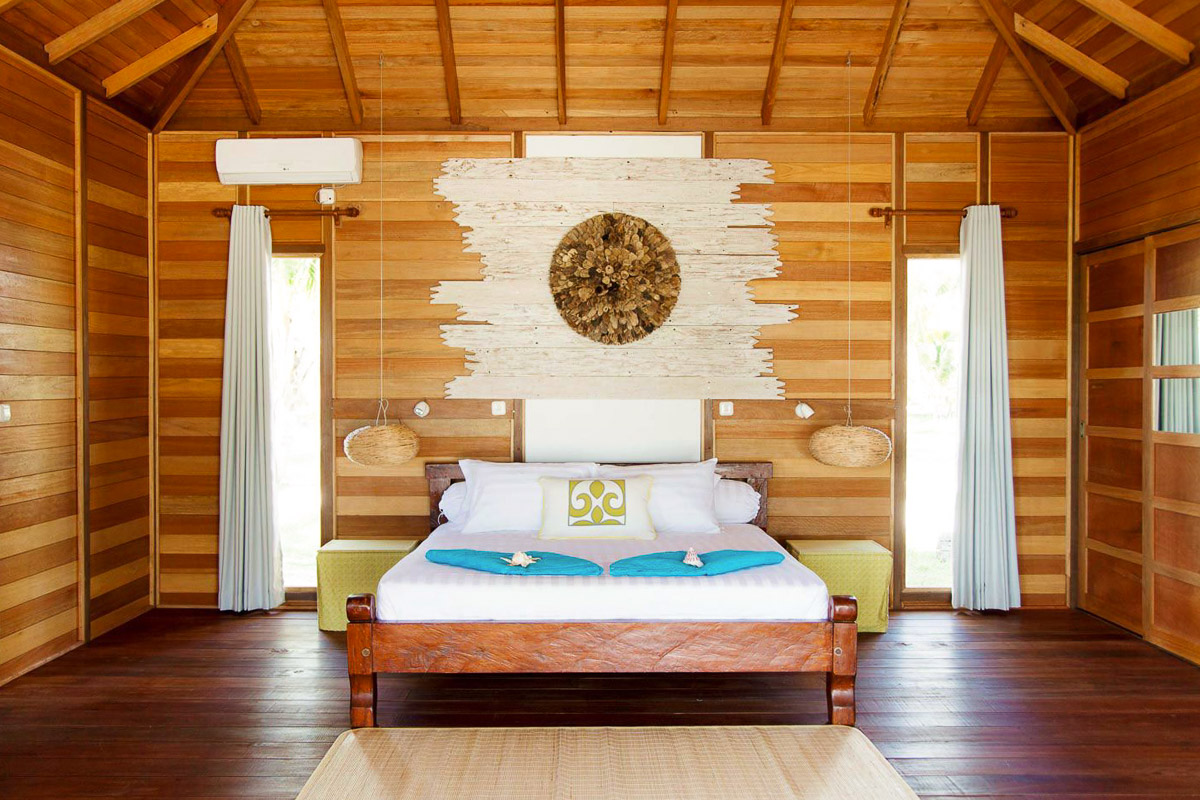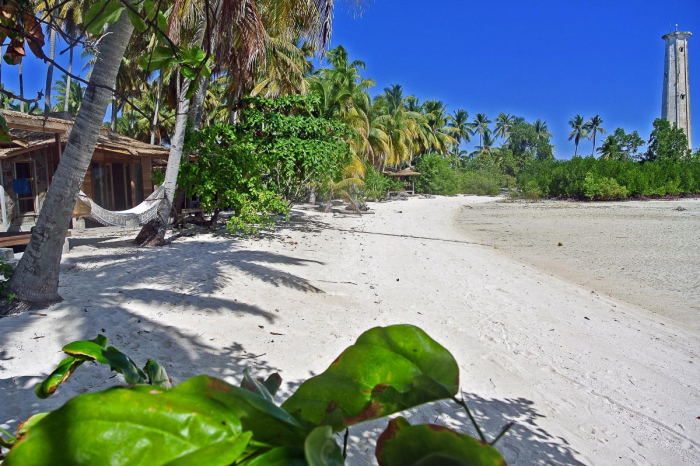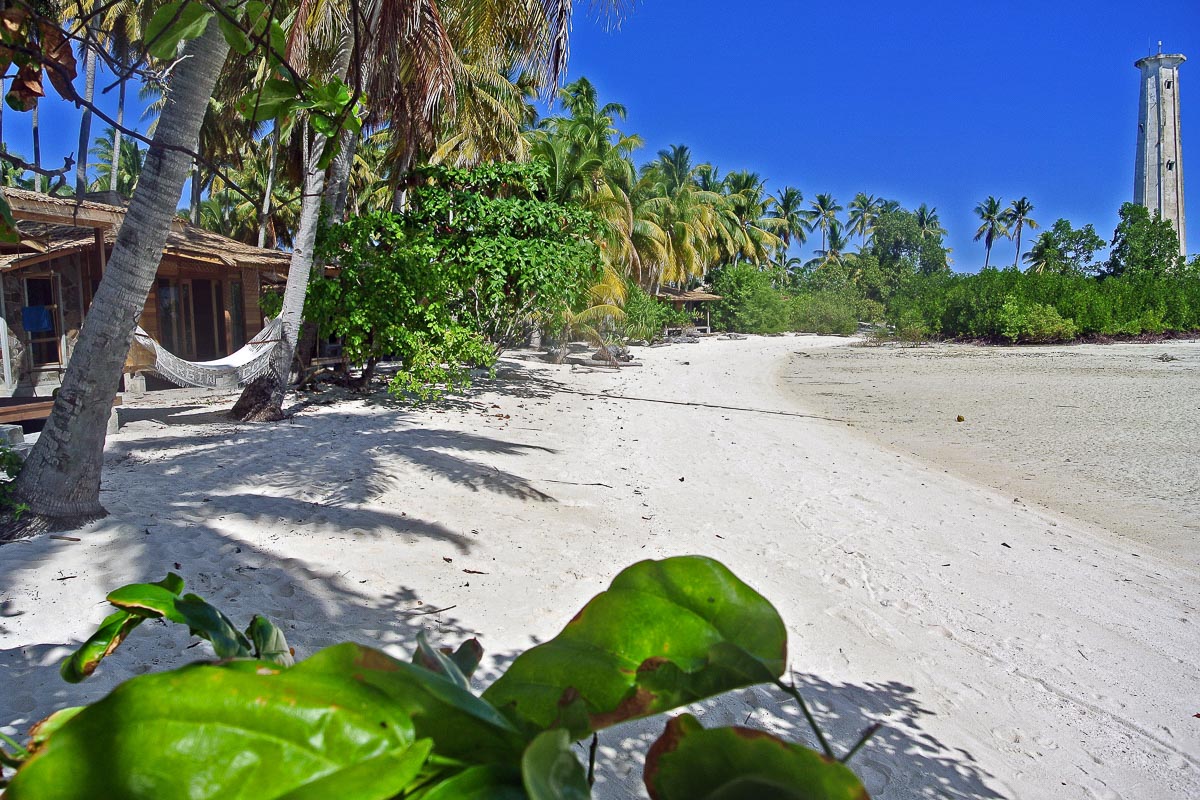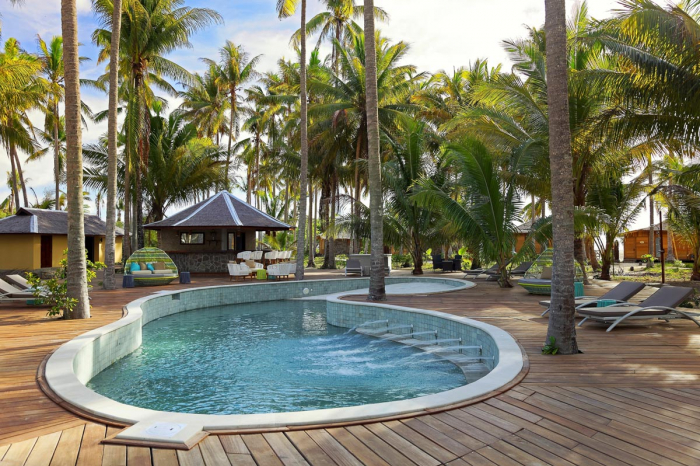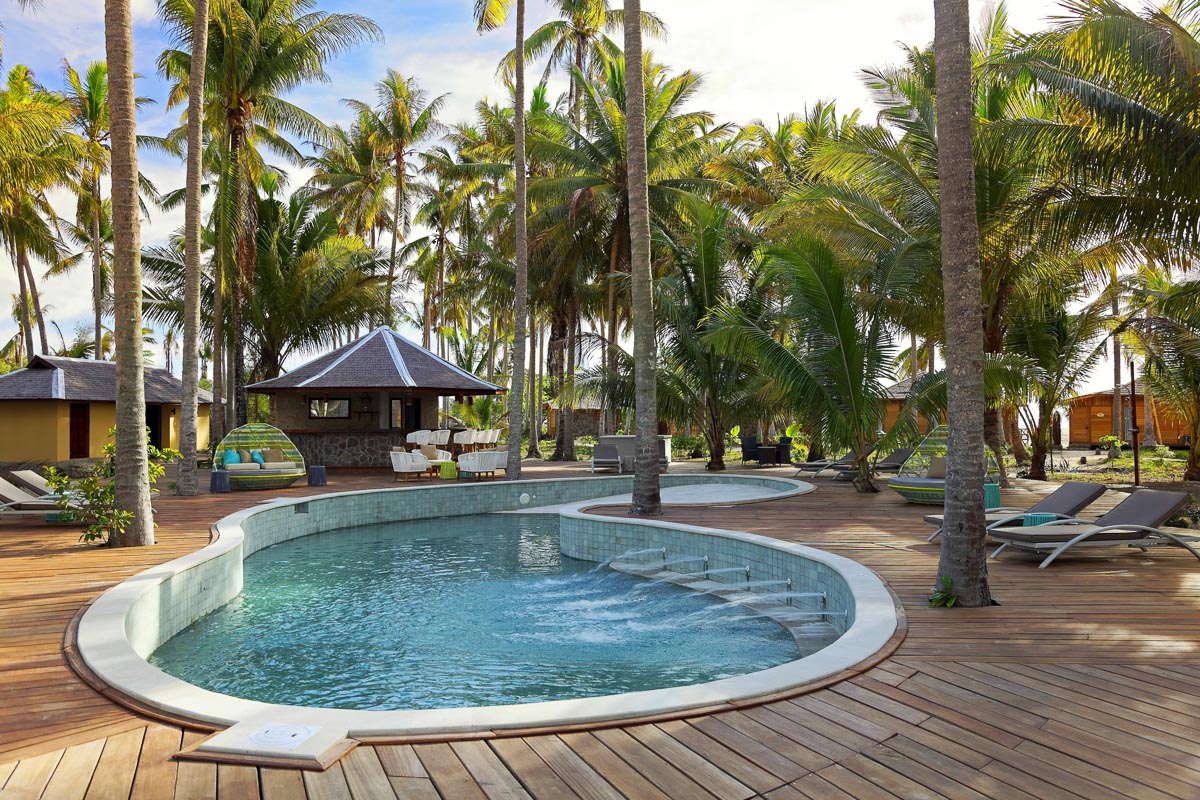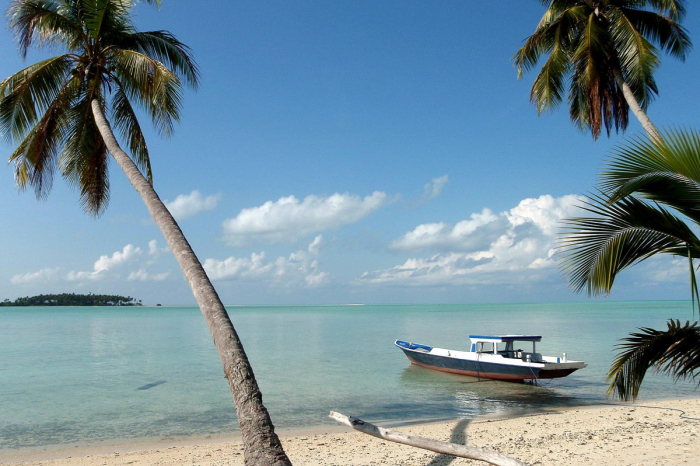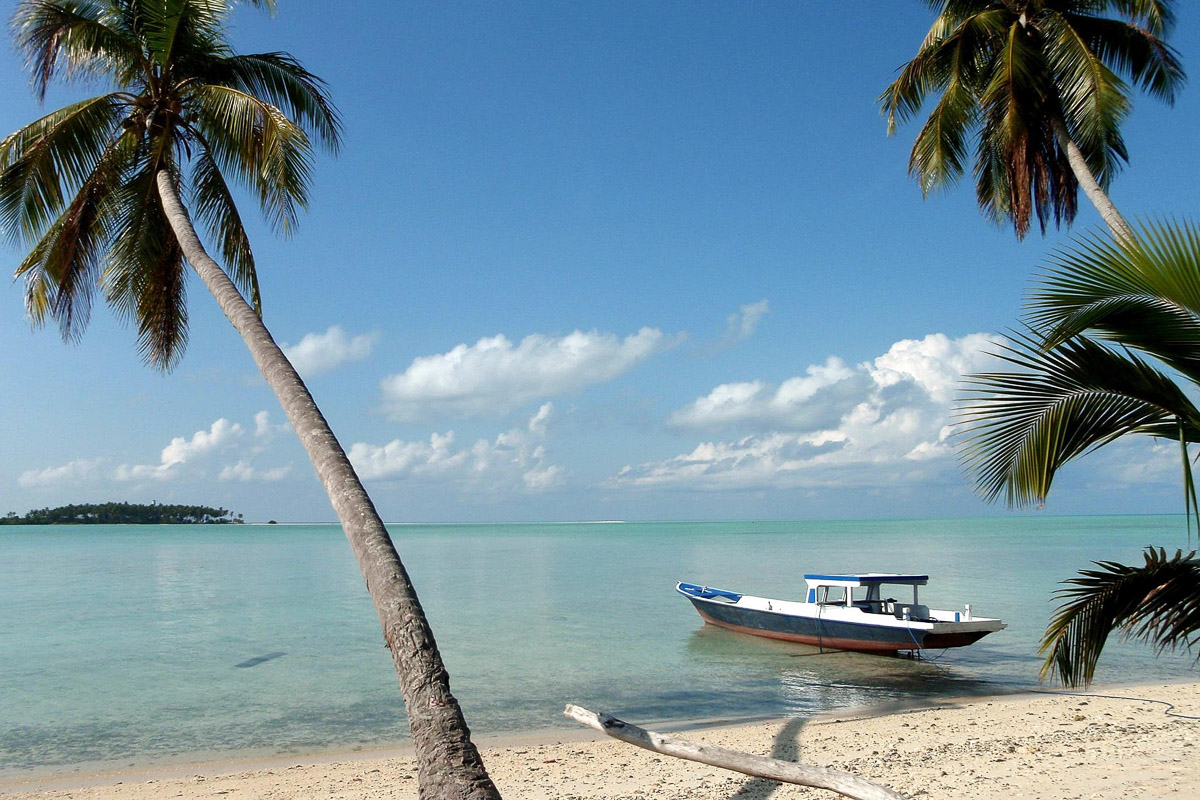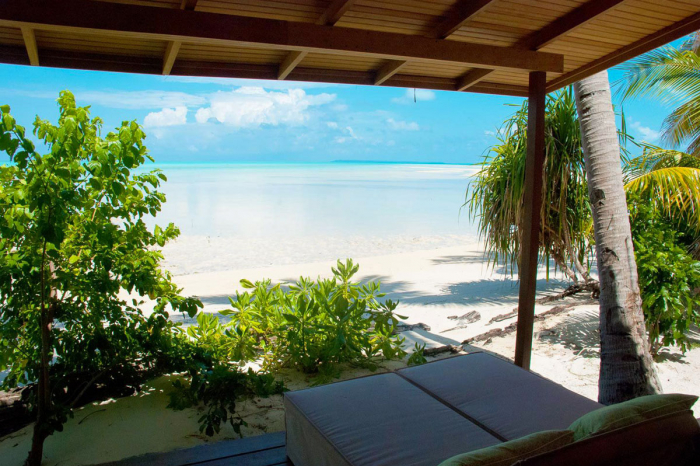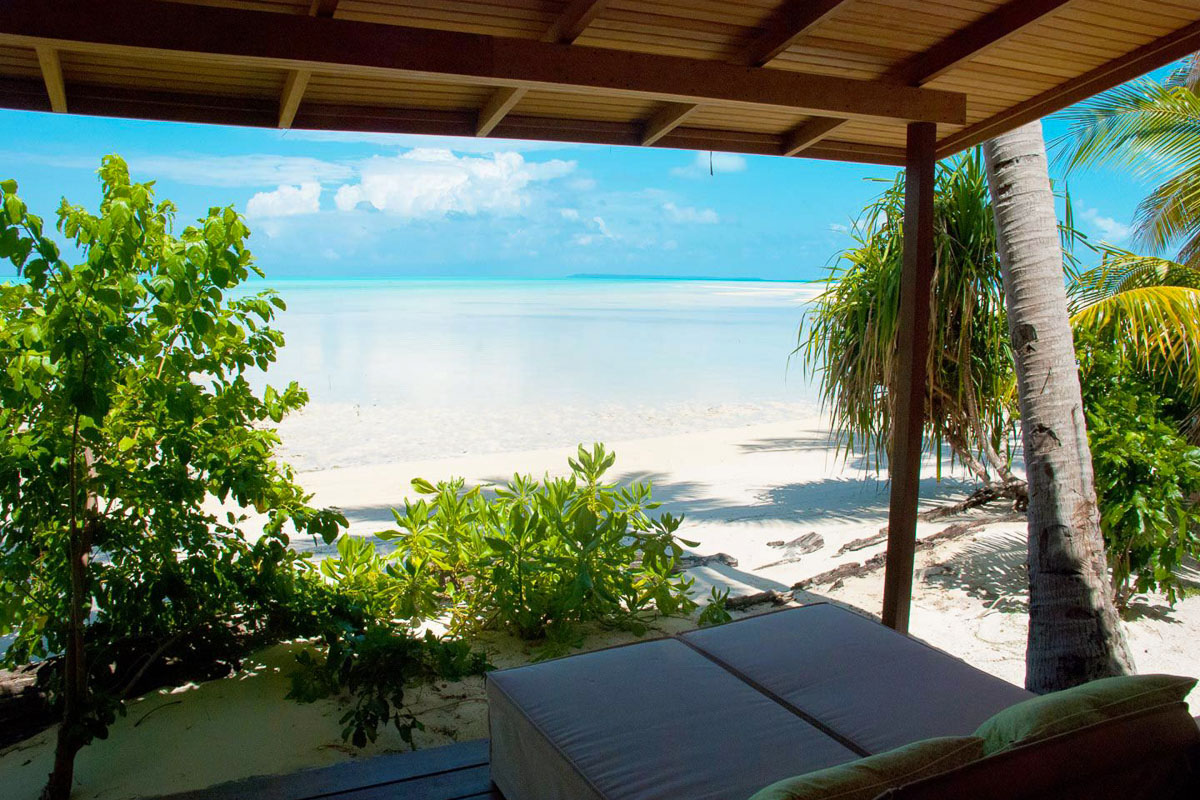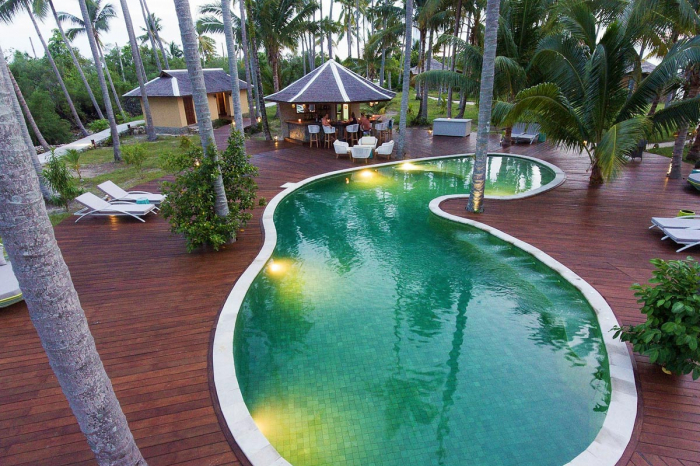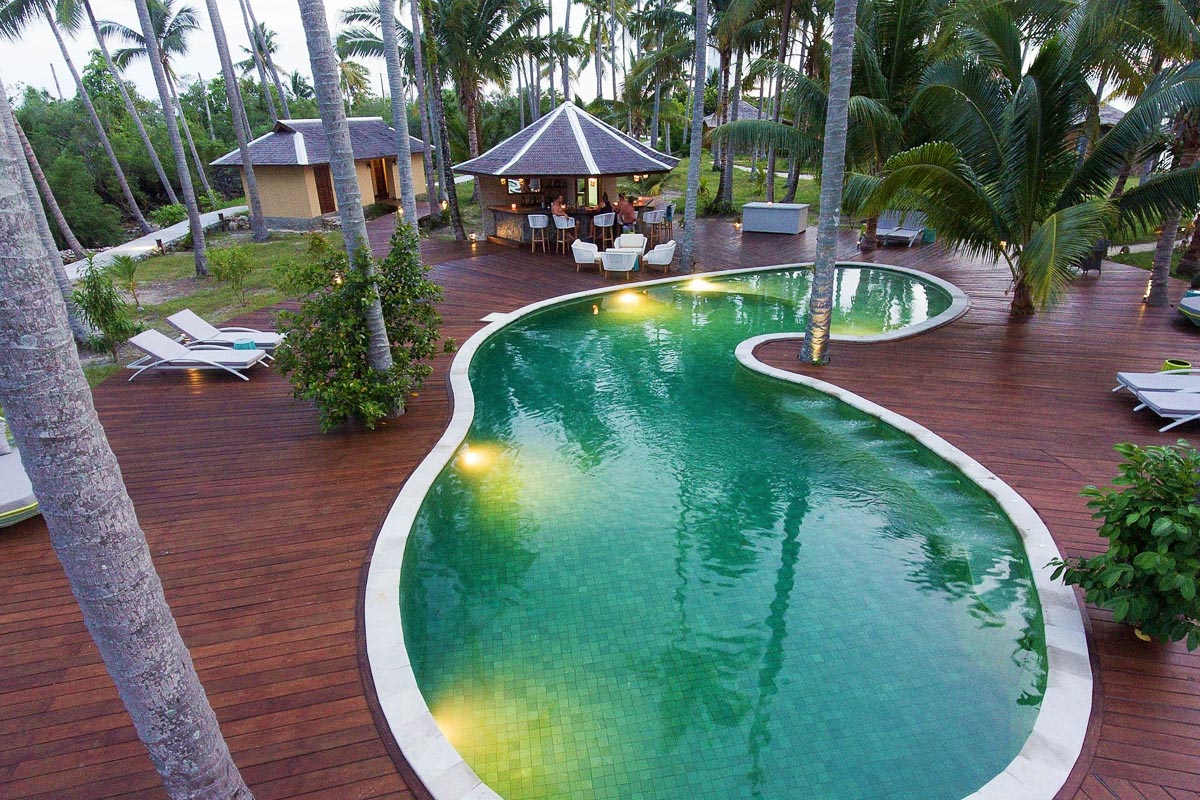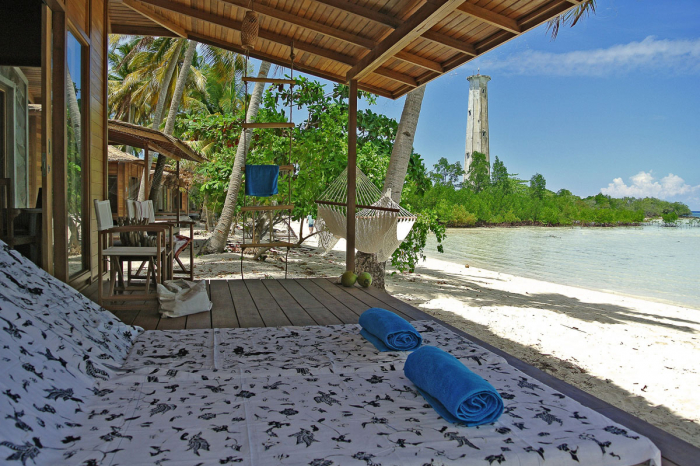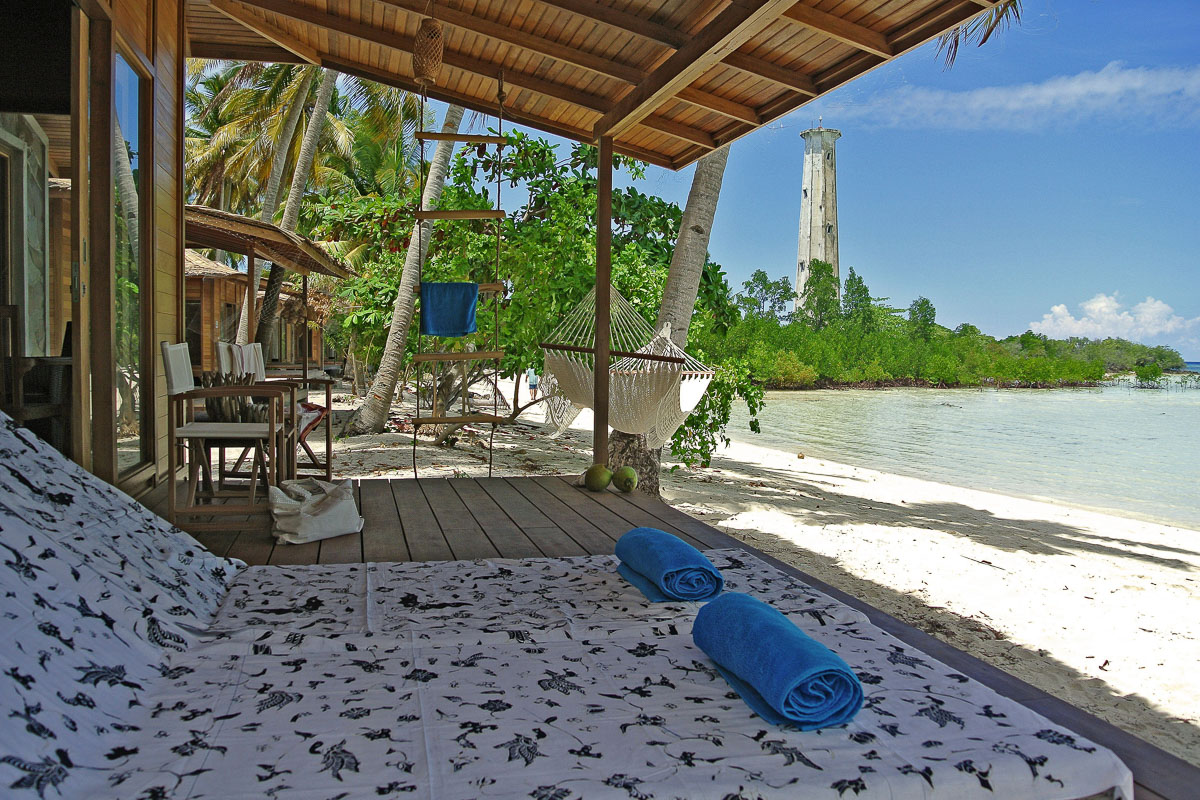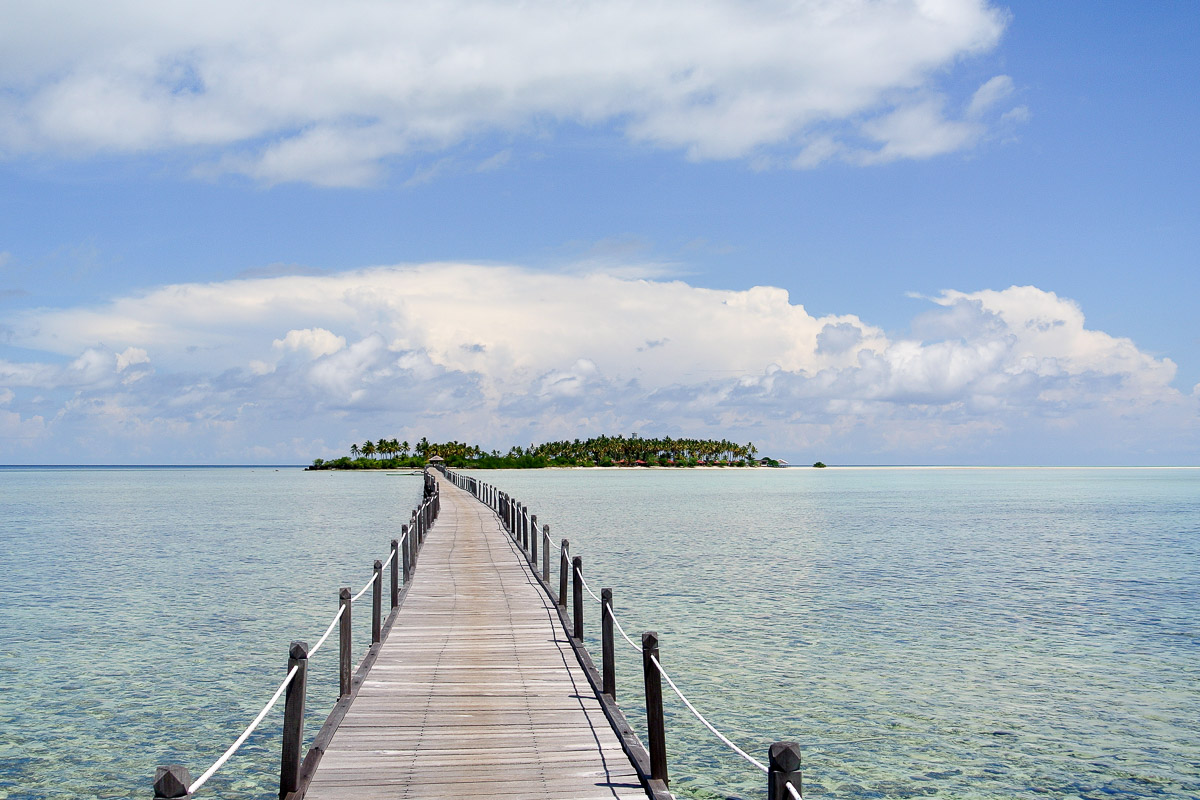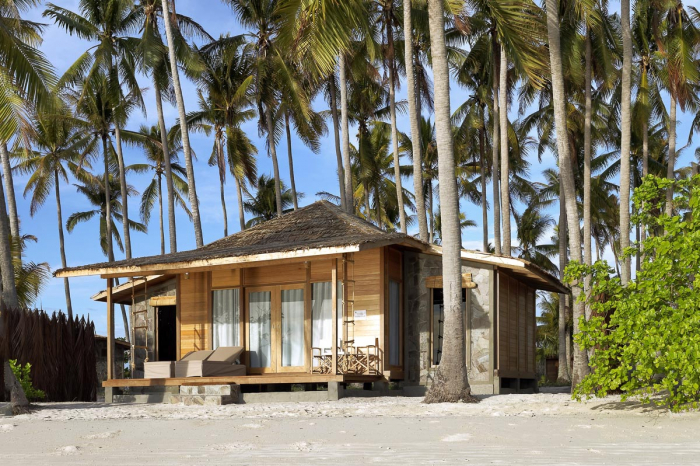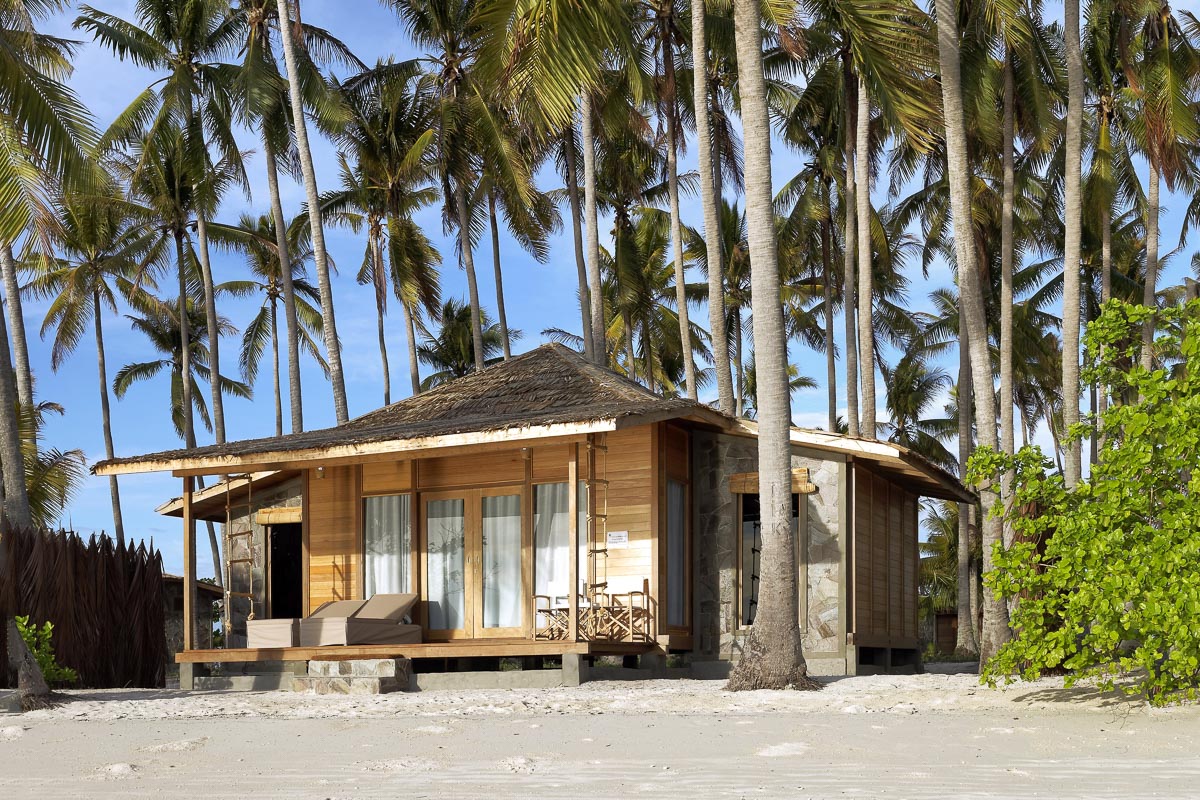 Overview
Year-round mantas, cool macro creatures, and a thriving coral reef ecosystem
Intimate, personalised service with a focus on tranquillity
Unlimited exploration on the house reef, and day trips to some of Indonesia's least explored dive sites
Rustic-chic relaxed beach ambience, with bespoke details like designer furnishings and candlelit dinners
Offering a wellness-inspired escape from it all, this beautiful resort set amongst swaying coconut palms is the perfect place to relax and reset. Virgin Cocoa is almost too good to be true, with indulgent massage and spa services, daily yoga and mindfulness offerings, and healthy meals, all set against a stunning backdrop of white sand and azure ocean. Add in world-class diving and an expansive house reef consisting of seven individual sites, and you have everything you need for an exceptional dive getaway.
---
---
Amenities
---
About
About Virgin Cocoa
Set adrift in the middle of the Celebes Sea at the south end of Maratua Atoll, this tiny island's dream location offers a peaceful retreat into nature. Expect exceptional service in a relaxed environment, and tailor-made holiday experiences to suit a wide variety of personal travel styles. Virgin Cocoa is the perfect choice for honeymooners and couples wanting some 'us' time - with a relaxed toes-in-the-sand atmosphere, a focus on balance and wellness, and luxurious details at every turn. And, with the resort's huge house reef stretching around the island, Virgin Cocoa is perfect for anyone looking to sample the Celebes Seas absolutely incredible diving.

If you've never heard of Maratua Atoll, you aren't alone. This remote island, and others nearby, are some of Indonesia's least explored, remaining largely under the radar for most tourists. But, those who are willing to make the trek will be rewarded with idyllic tropical scenery and epic Coral Triangle biodiversity. Sharks, mantas, kaleidoscopic coral reefs, and massive schools of fish highlight nearly every dive. You never know what you might see - rare sightings include whale sharks, black mantas, thresher sharks, and crazy macro creatures like the blue-ringed octopus.
Explore the resort
This luxurious island resort is the perfect place for guests looking for world-class diving, a gigantic house reef, yoga classes or retreats, and a healthy menu with crossover cuisine. The island's hosts are passionate about providing a unique and balanced experience, and place great emphasis on using fresh, local, seasonal ingredients to create delicious meals. The resort embodies romance, with a breezy lounge, oceanside dining by candlelight, and intimate candlelit dinners on your private terrace. There's also a bar by the pool which is the perfect place to relax with a drink or share stories with other guests.

Exploring Virgin Cocoa's white sand beach and tropical gardens on foot, you may see colossal coconut crabs scaling the palms by twilight, sea turtles coming ashore, and birds of all kinds. Private and group cooking classes introduce you to Indonesian cuisine, and tours to the nearby islands include the famous trip to Kakaban's Jellyfish Lake. Morning yoga classes feature energising Vinyasa flow while more relaxing yin sessions take place under the stars. Yoga and meditation retreats are also offered, with multi-day options for a true escape into tranquillity. And, the island's spa offers a wide variety of in-room treatments, using pure, natural, local products.
Diving from Virgin Cocoa
Virgin Cocoa's partner dive centre, Extra Divers, is part of a prestigious global chain known for high-quality service. The centre is easy for guests to access, with reception, personal gear and camera storage, and easy tank fills for unguided exploration on the house reef. You'll have access to perfectly maintained rental equipment, free nitrox for certified divers, and easy to understand maps to help you find your way. If you'd rather dive with a guide, full and half-day trips are available throughout the Maratua Atoll, Kakaban and Sangalaki. SSI courses are also offered, with most instruction taking place just a few fin kicks from the shore. 

This is one of Indonesia's loveliest house reefs, stretching for kilometres around both Virgin Cocoa and Nunukan islands. There are seven dive sites here, all with incredibly diverse and healthy coral landscapes perfect for both snorkellers and divers. Further afield, guests can visit Sangalaki with its manta rays and turtles, Jellyfish Lake at Kakaban, or the shark channel at the northern end of the atoll. For more adventurous divers, trips to the largely undiscovered Muaras Reef can be organised to see the exceptional reef walls covered in colourful soft corals, turtles, white-tip reef sharks and grey reef sharks, and thresher sharks.
---
Top tips
Plan a day trip to the legendary Jellyfish Lake at Kakaban. It may sound scary, but don't worry, they don't sting.
Underwater photographers should come prepared to shoot everything from super-macro to marine megafauna. Pack it all!
Bring extra cash and all the essentials from home - there are no shops or banks in this remote region. 
Let the resort's expert staff help plan your transfers. Getting to this remote region is half the adventure - but totally worth it.
Conservation
All of the resort's bungalows and buildings were built with sustainably-produced materials and constructed with respect for the natural environment. Each guest room comes equipped with complimentary toiletries and spa products that are completely natural and coral reef safe. All of the island's food is market-fresh and locally sourced, and leftovers from meals are composted on-site. Virgin Cocoa's hosts do everything possible to ensure that the property remains sustainable and harmonious - with minimal impact on the local ecosystem. This includes your underwater experiences - with Extra Divers upholding sustainable and safe diving practices, helping to preserve the beautiful habitats of this remote region.
---
Diving
Diving in Derawan, Sangalaki and Maratua

Running parallel to Kalimantan's northern coast, the Derawan Islands boast some of the best frontier diving in Asia. The effort required to get to these remote reefs and atolls, means that the Derawan Islands have remained 'under the radar' for many divers. But, for those willing to make the long journey, Derawan, Sanagalaki and Maratua offer incredible diving experiences. Whale sharks, turtles, manta rays and huge schools of fish are all on the cards, not to mention the world-class muck diving!