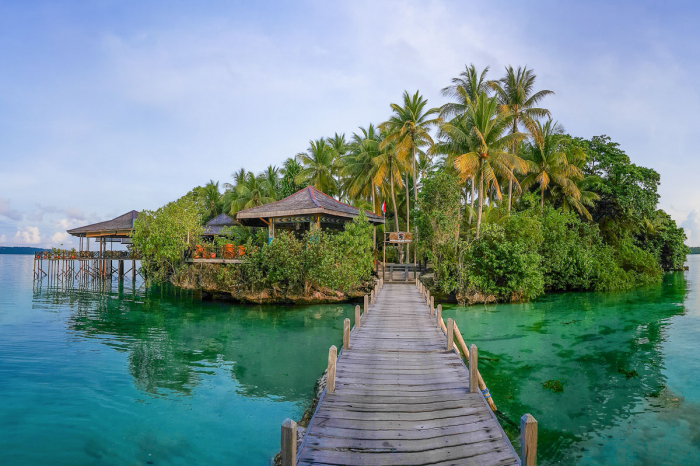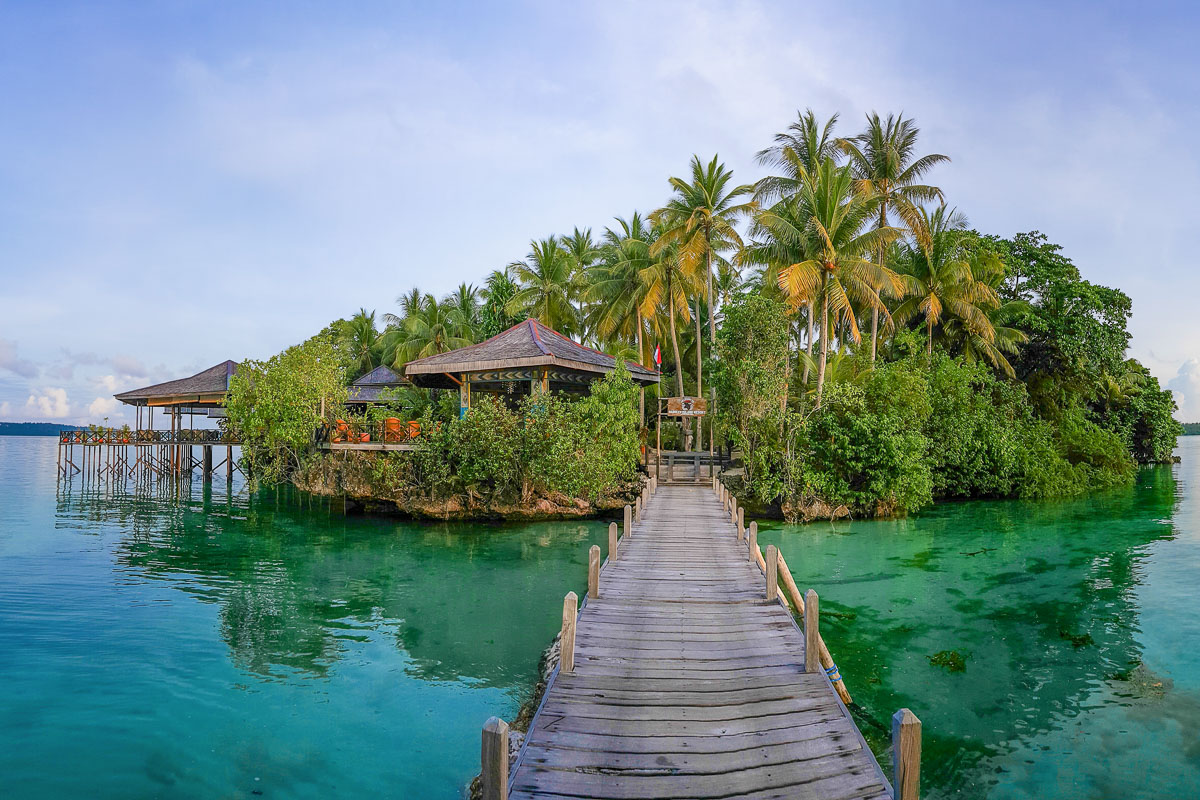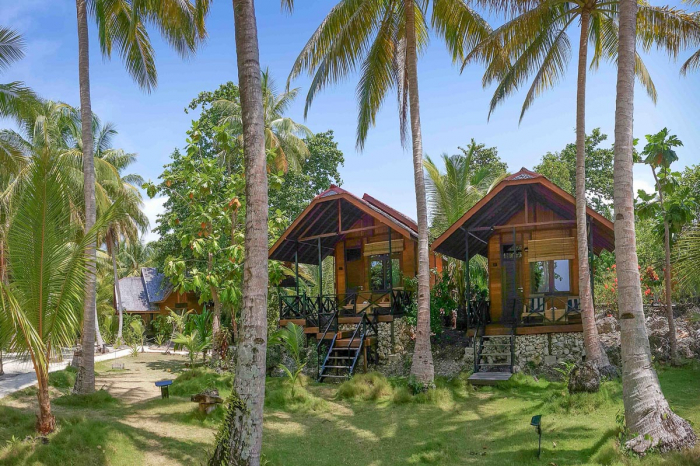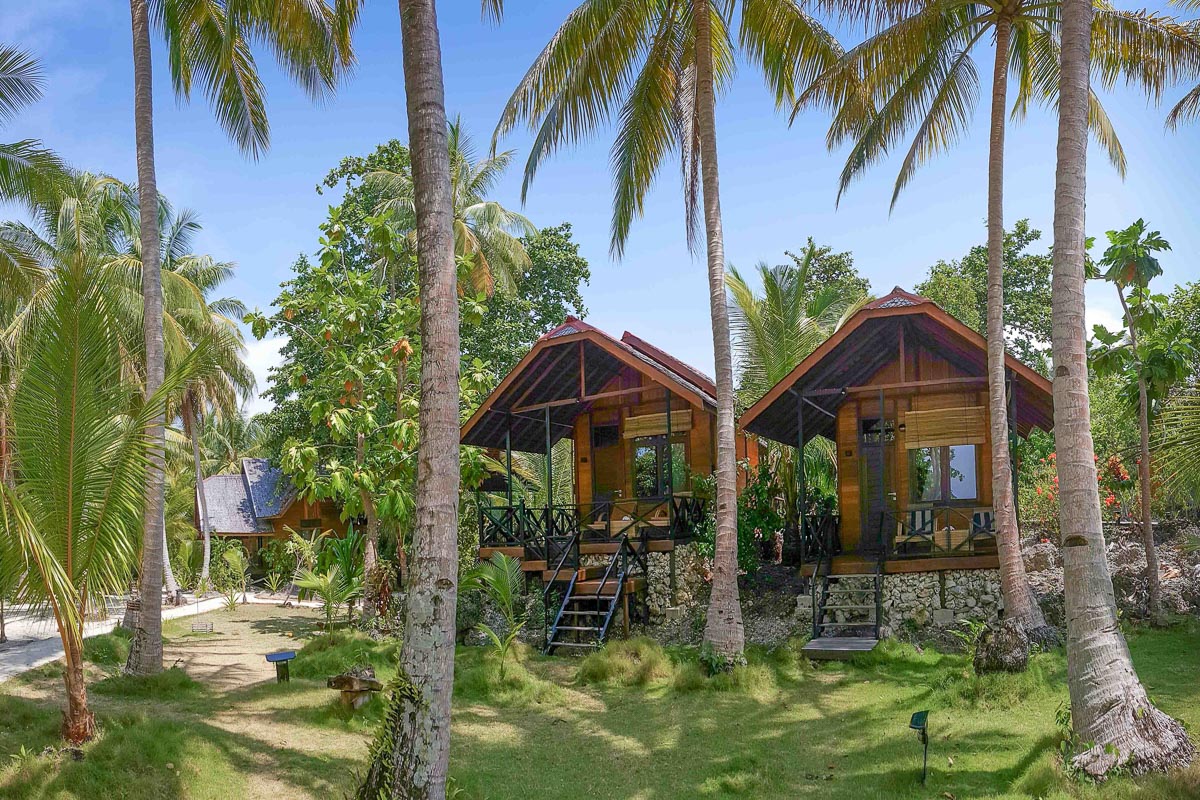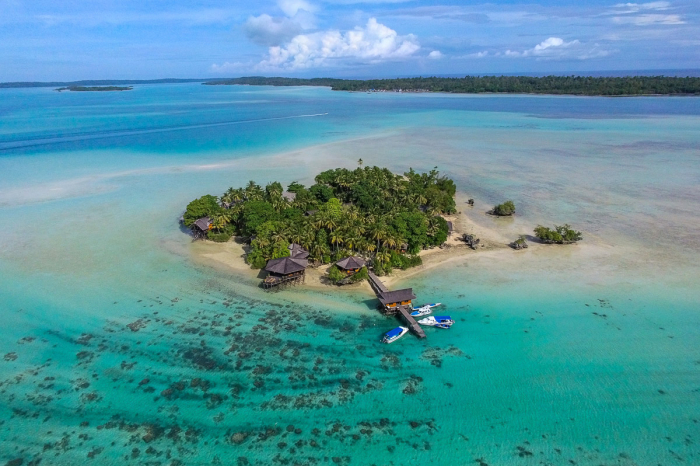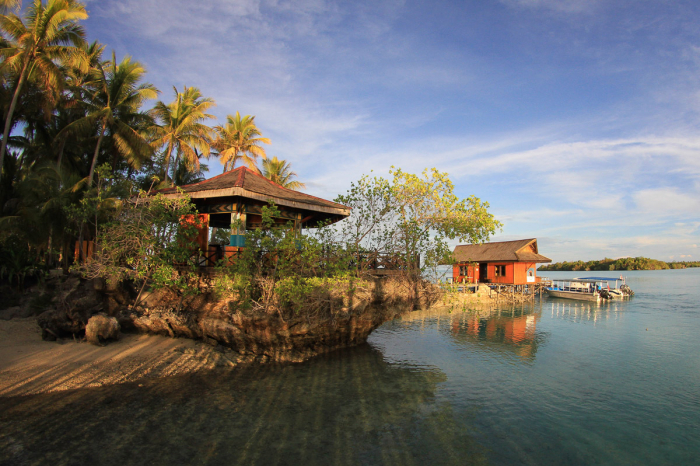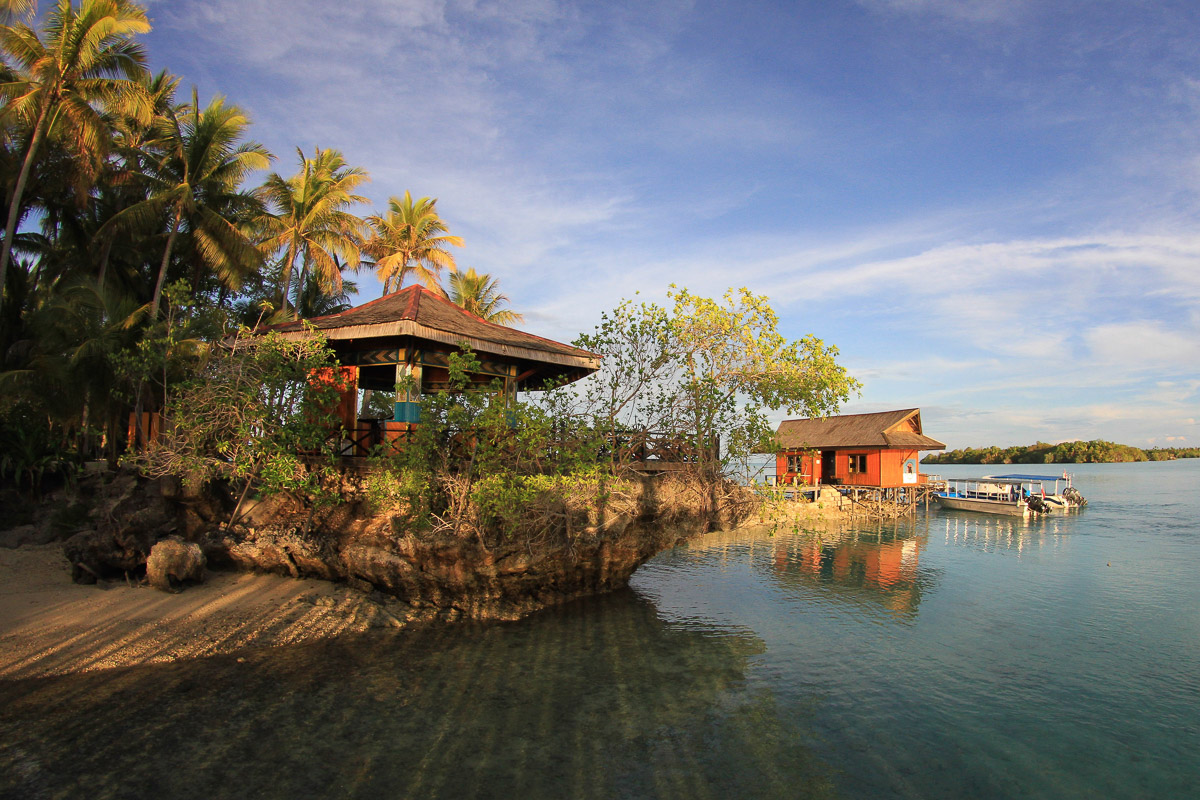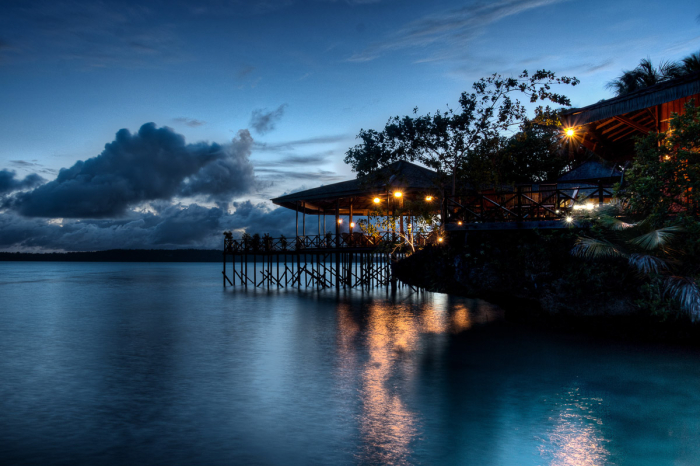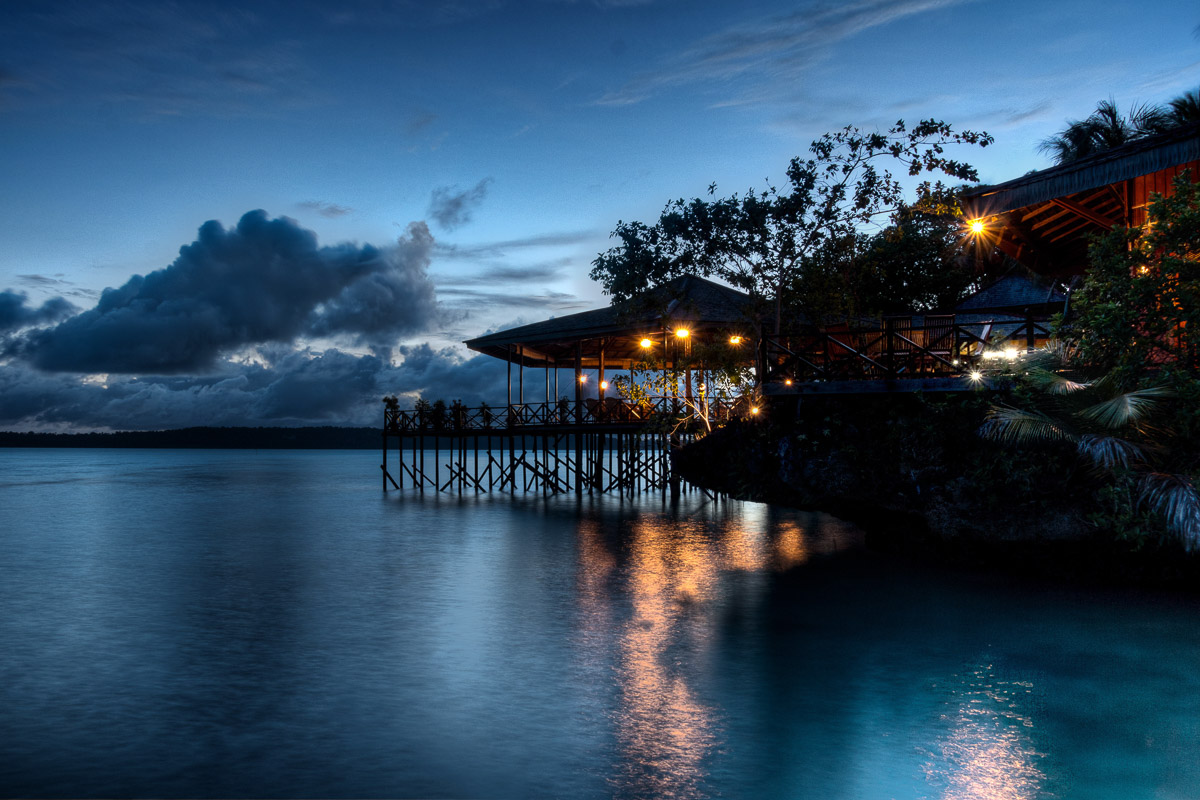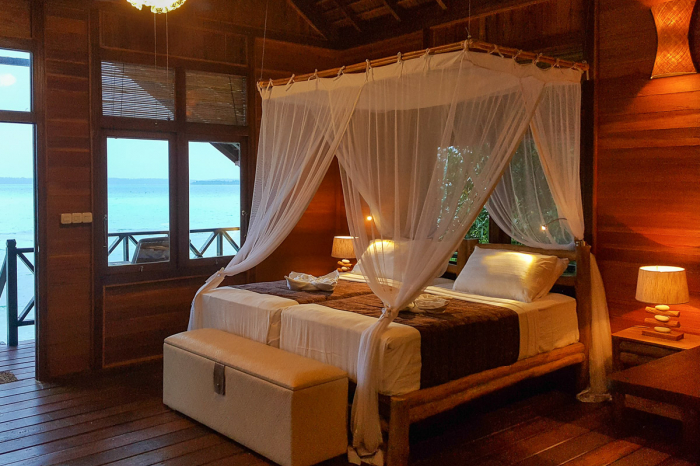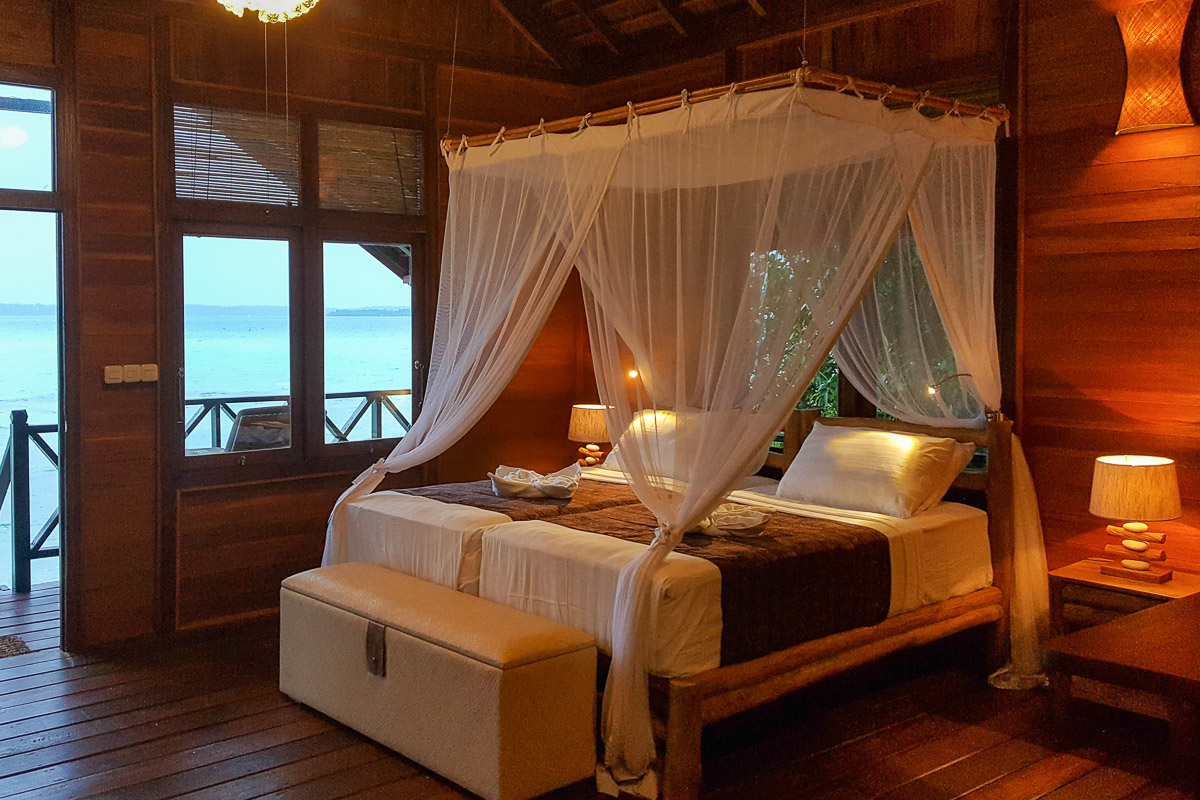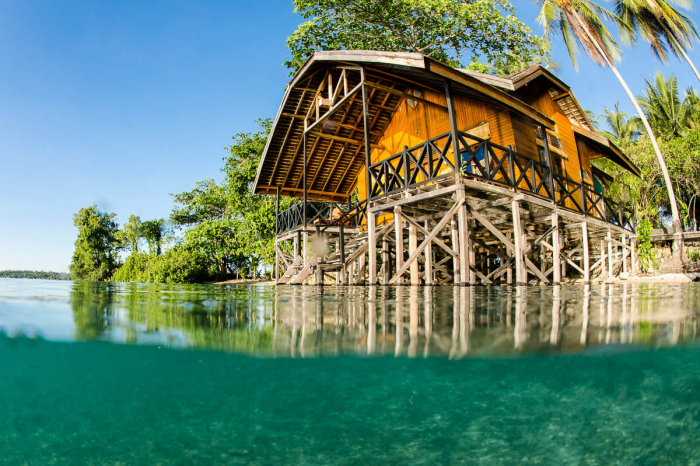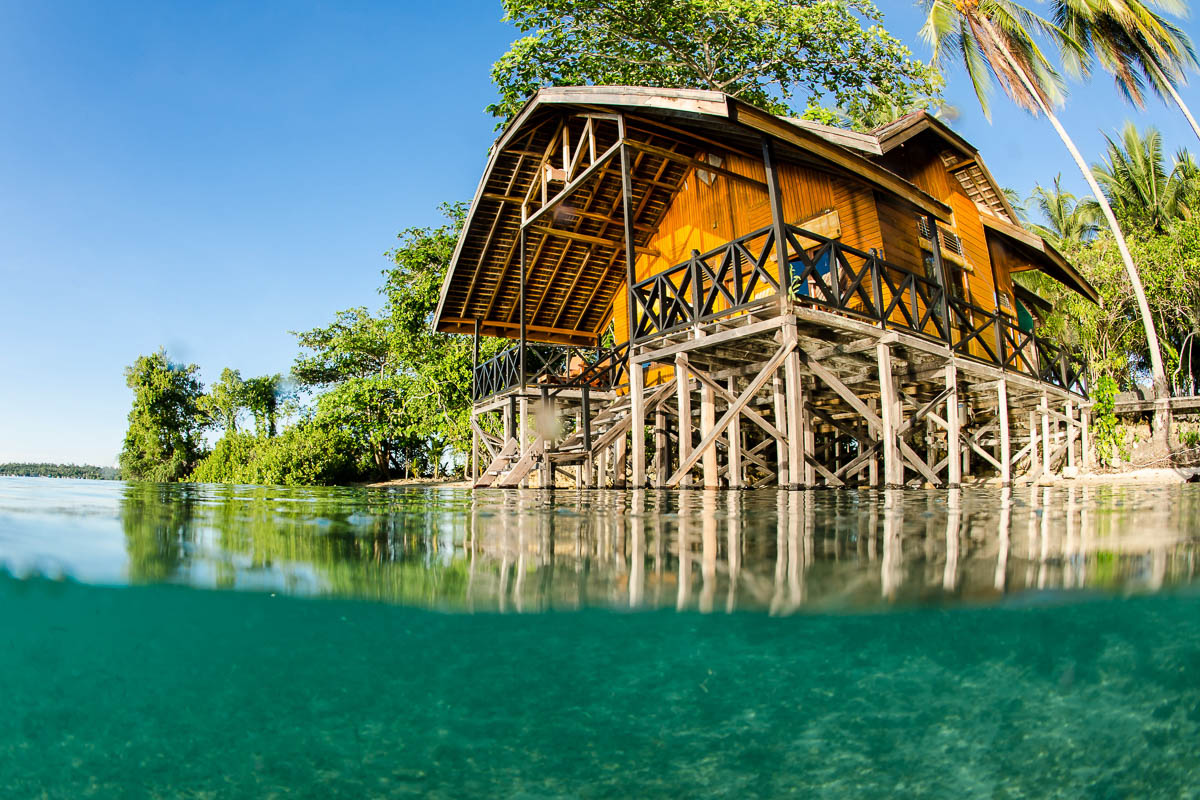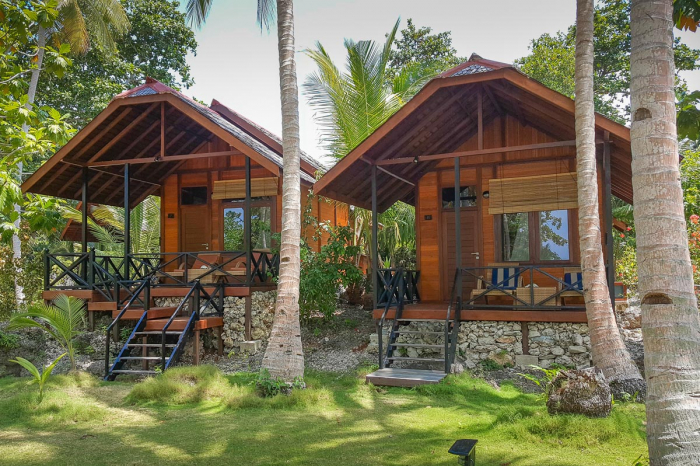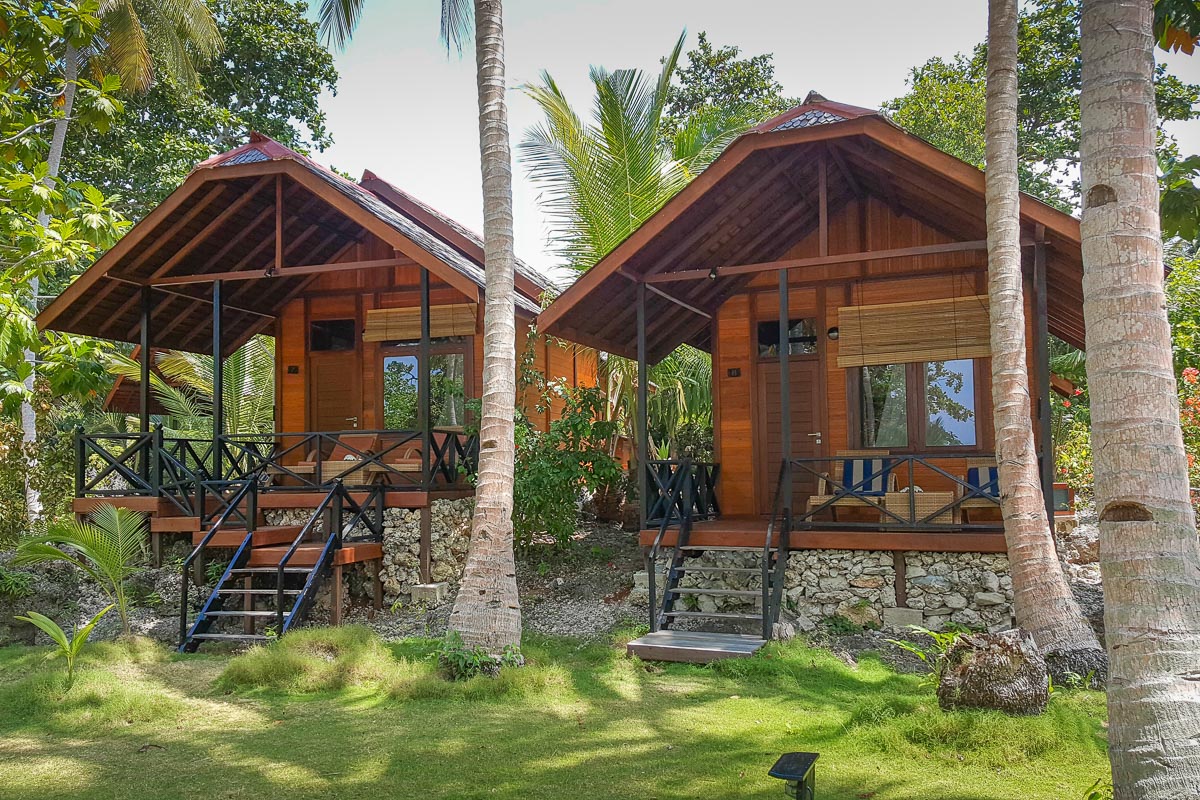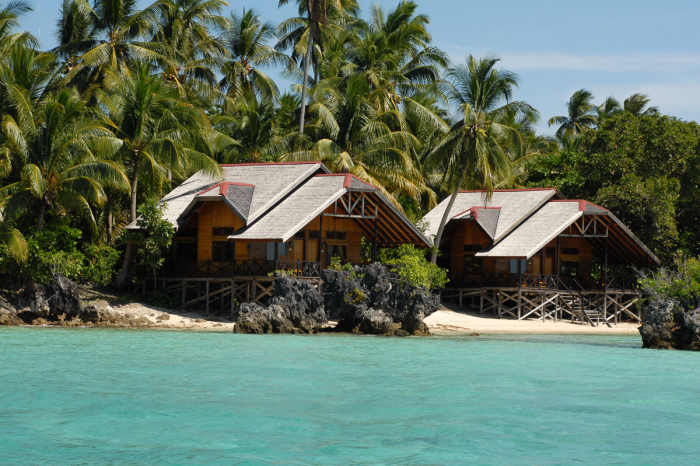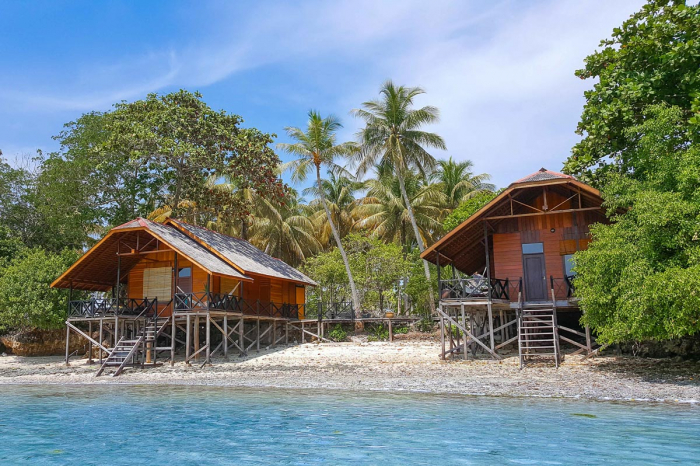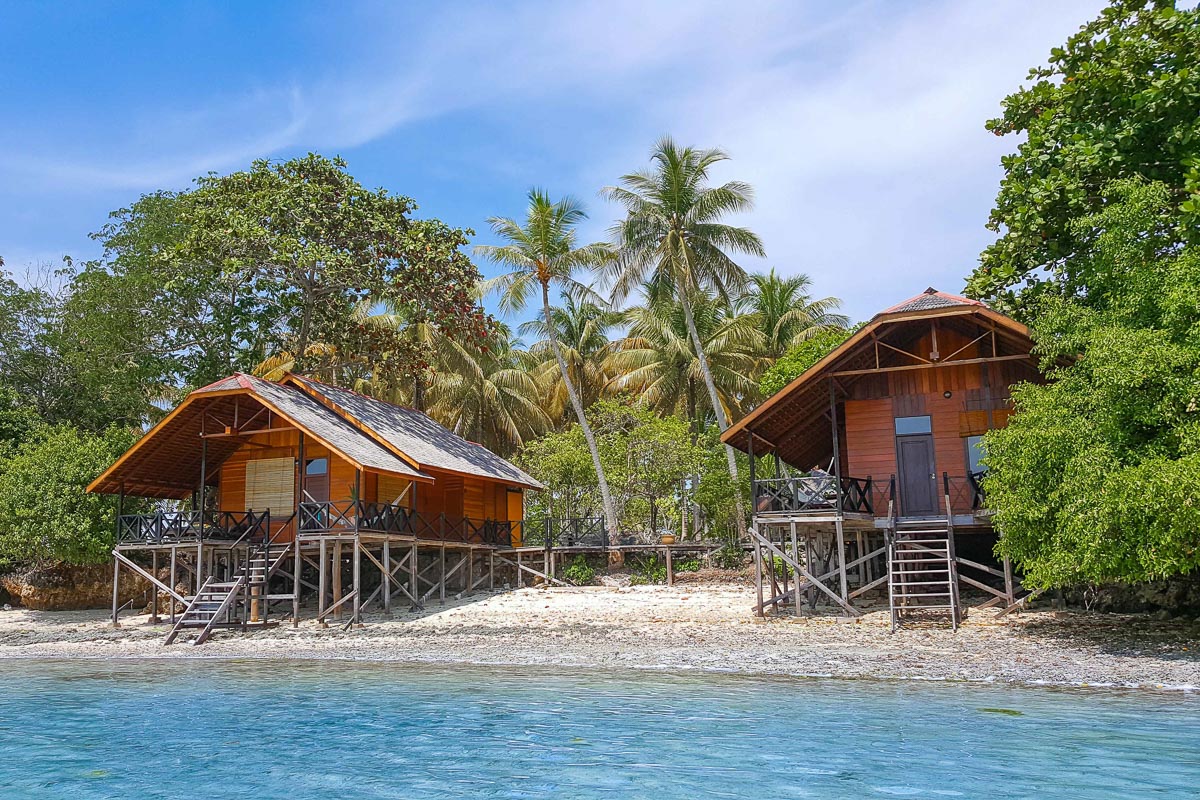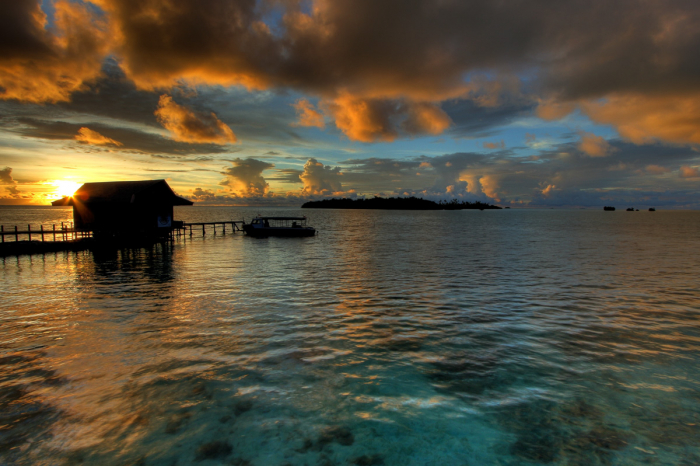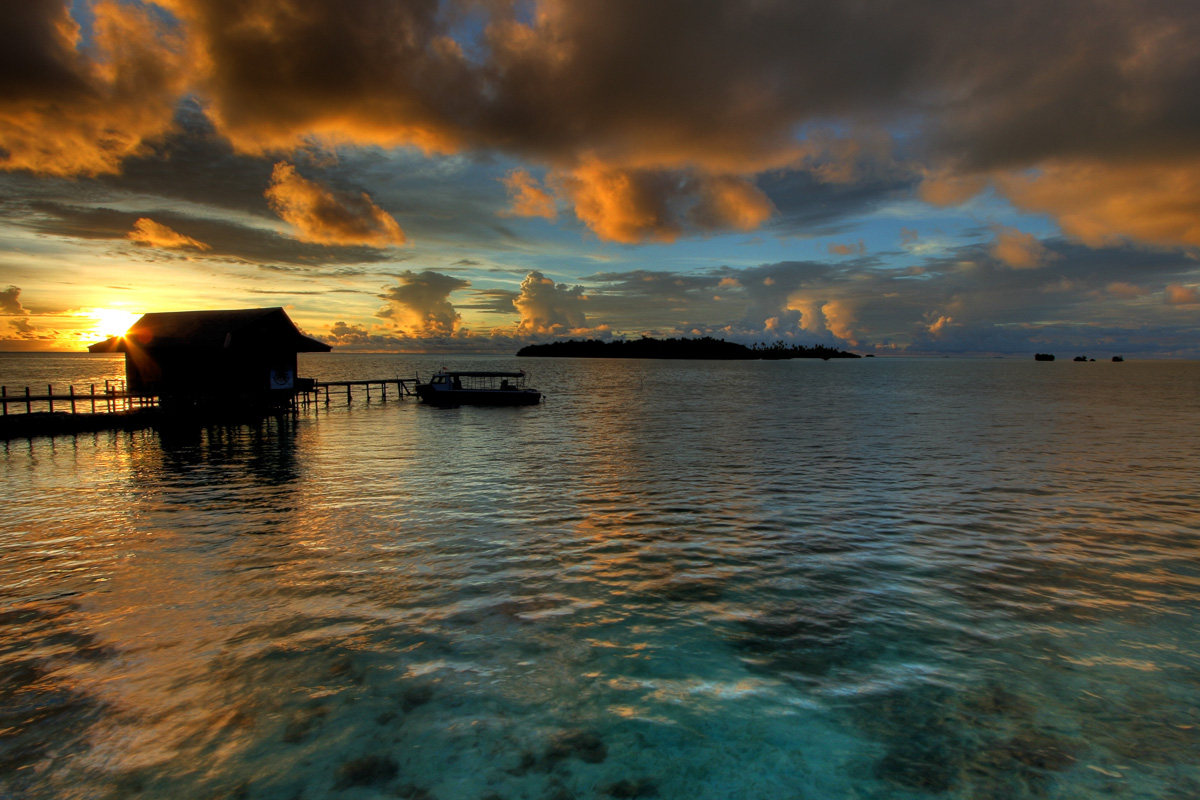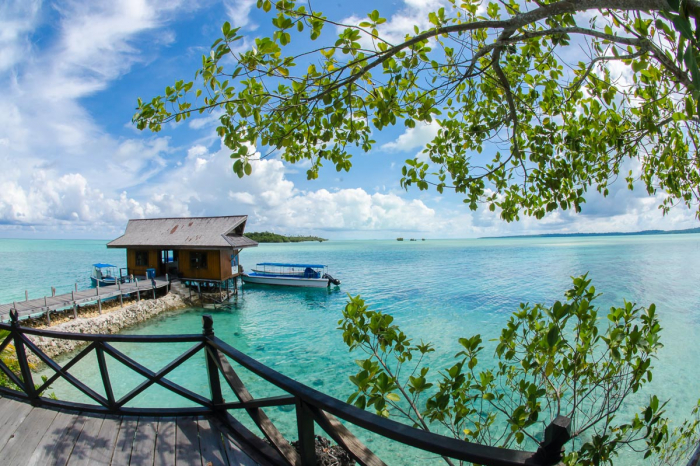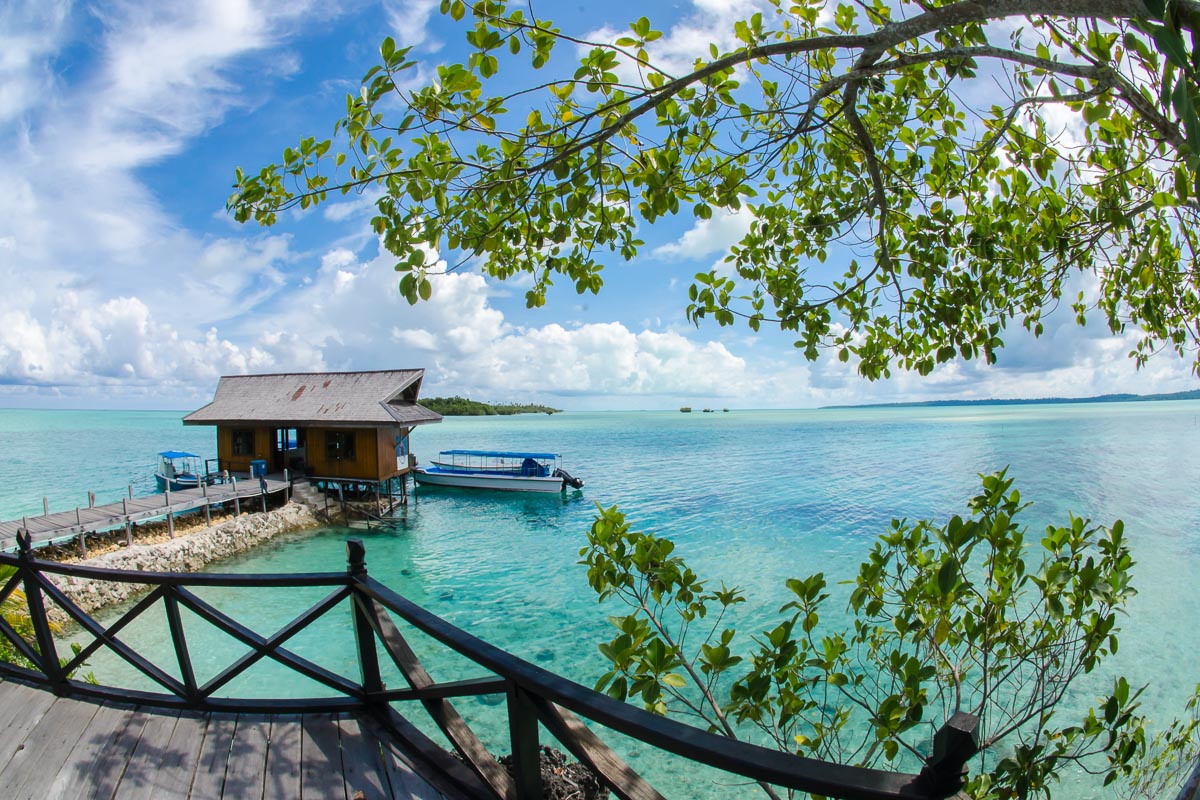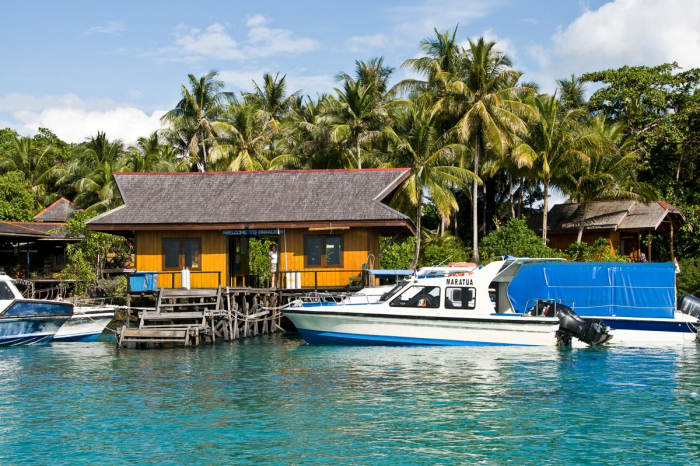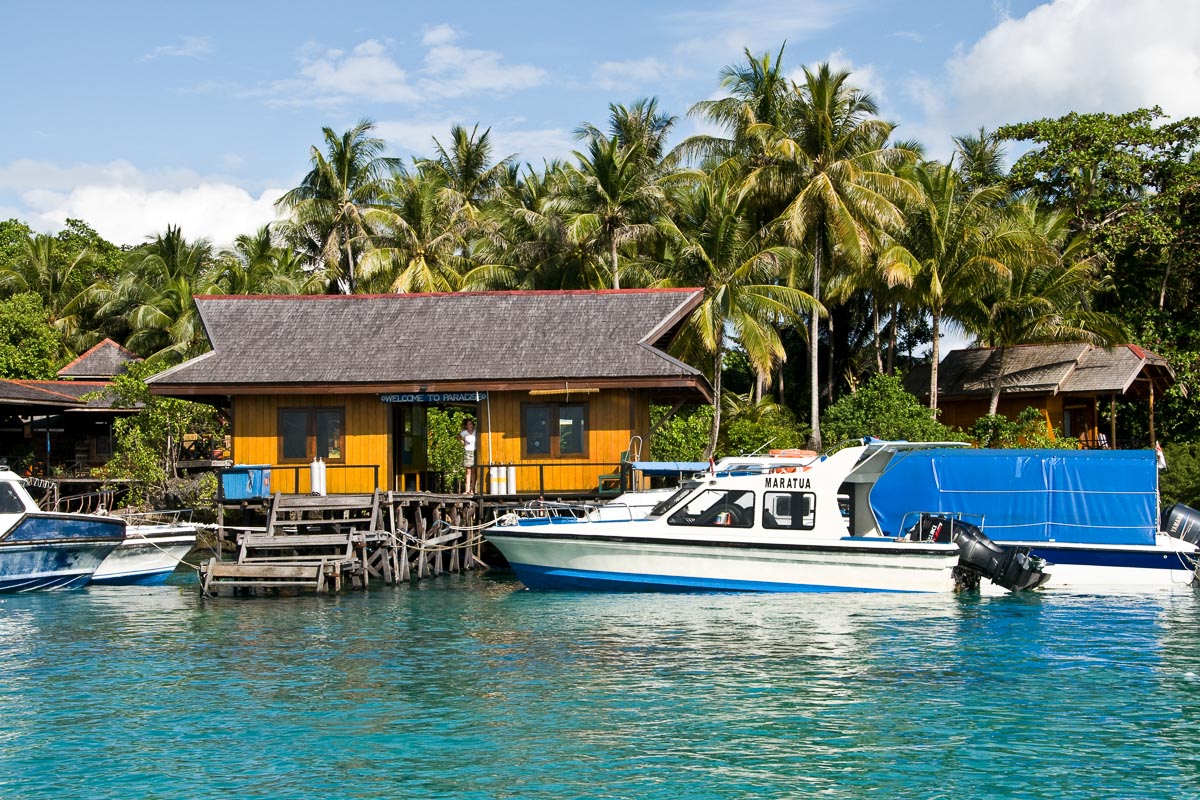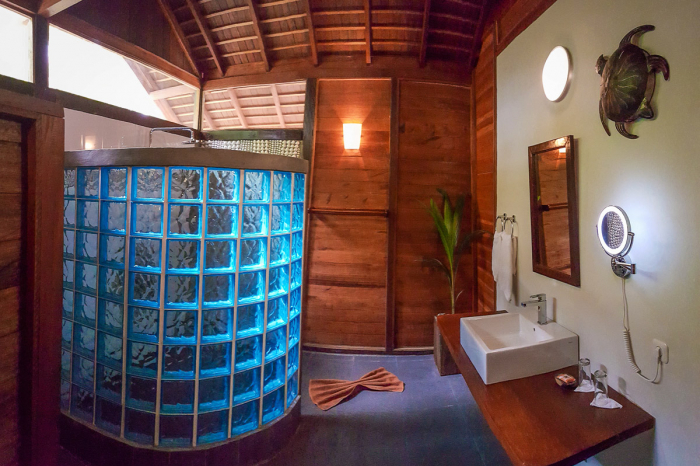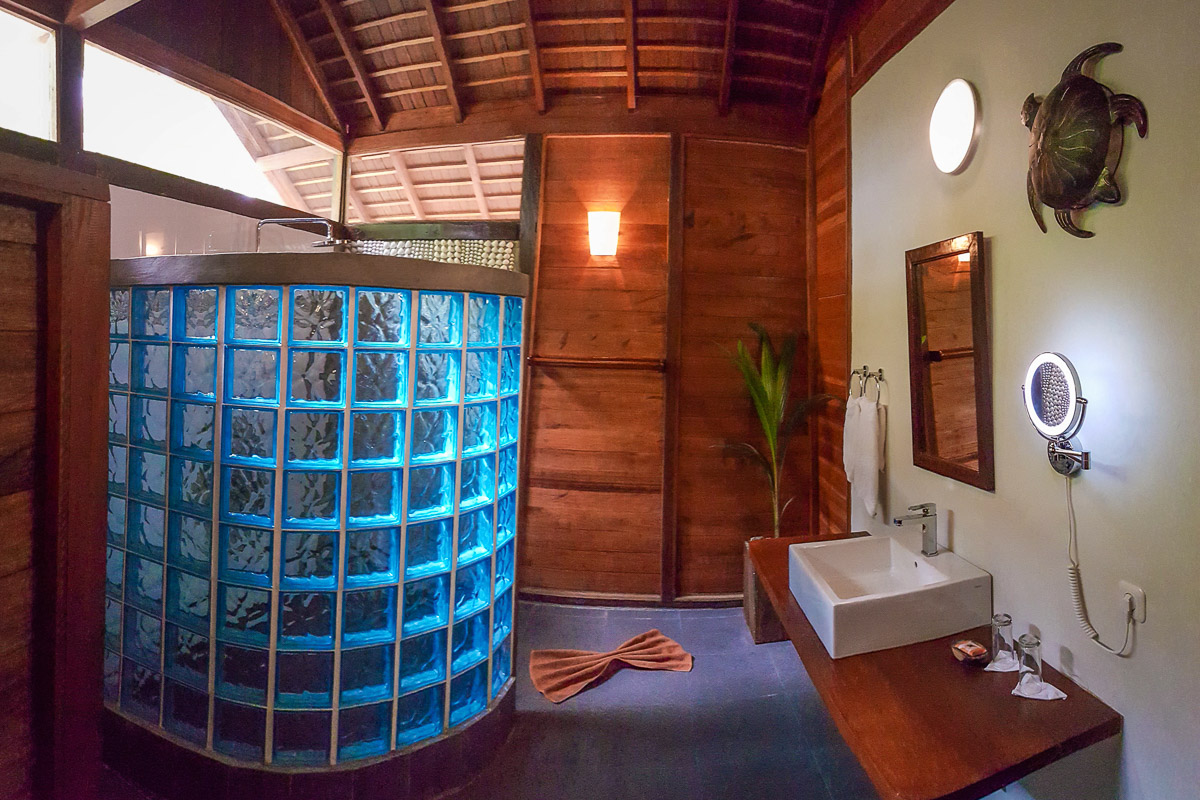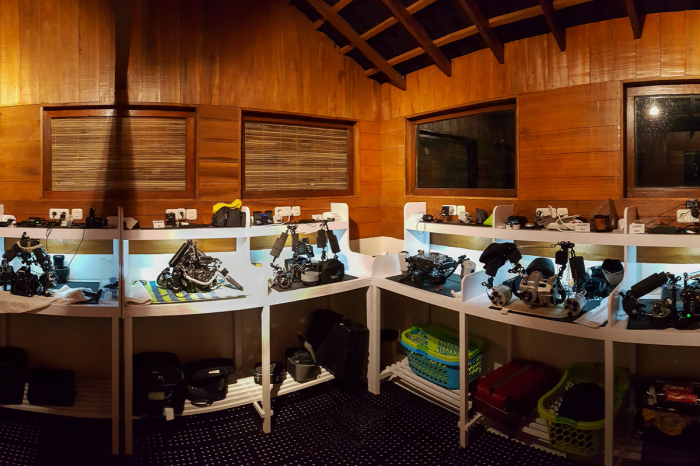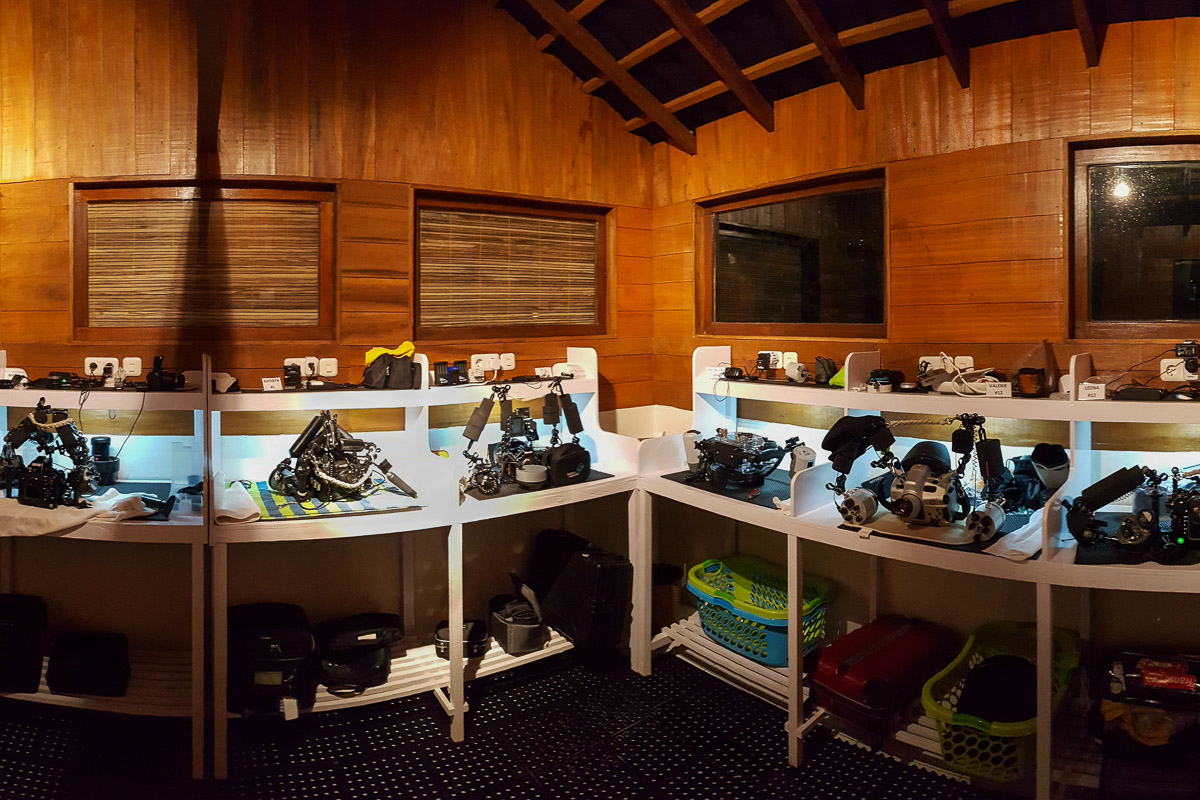 Overview
Back-to-nature atmosphere with rustic decor and minimal distractions
Dive some of Borneo's most least-known dive sites - in Maratua Atoll
Plenty of fun for land lovers with cooking classes, village tours, spa services, and above-water exploration in the island's rainforest
Straightforward and easy to understand half and full board options and flexible diving packages to suit every travel style
Located on an idyllic private island inside Maratua's protected lagoon, the remote Nabucco Resort is a perfect choice for divers looking for an adventurous, yet relaxing holiday. This secluded and tranquil retreat into nature offers all the comforts of home, with rustic yet perfectly appointed bungalows, delicious chef-prepared meals, and soothing spa services. Plus, the freedom to explore the island at your own pace, both above and below its sparkling turquoise waters. Unwind, unplug, and enjoy the incredible diving offered throughout the islands of the Derawan Archipelago.
---
---
Amenities
---
About
About Nabucco Island Resort
This small and friendly resort, nestled on a lush island within Borneo's remote Maratua lagoon, offers intrepid guests a chance to get away from it all in a relaxed toes-in-the-sand setting, complete with warm Indonesian hospitality and comfortable facilities. The resort's traditional Indonesian design feels perfectly balanced with nature, leaving plenty of room for the real attraction - the island itself. Explore Nabucco's pristine white sands, virgin rainforest, mangroves, and sprawling house reef any time you'd like. And, with just a handful of guests visiting this remote getaway, you'll feel like you have the whole place to yourself!

While Borneo's major diving destinations like Sipadan have grown tremendously in popularity over the years, Maratua remains blissfully off the beaten path. Visitors here can expect undisturbed panoramic views without a single other resort in sight, nights so dark that you can glimpse the Milky Way, and vibrant island wildlife including adorable flying foxes and cool coconut crabs. Below the waves, kaleidoscopic coral gardens and current-swept walls patrolled by sharks and manta rays typify the region. Treat yourself to undisturbed exploration of Indonesia's final diving frontier. But hurry - it's only a matter of time before the rest of the world finds out about this place.
Explore the resort
With its pristine natural surroundings, remote location, laid back island ambience, and spacious accommodation, this resort offers the ultimate escape from daily life. All of the island's buildings were ecologically constructed using traditional local methods, and taking care not to disturb the surrounding trees and natural vegetation. The airy restaurant and bar sit directly over the water, with fantastic views of Maratua's lagoon to accompany meals and drinks. Breakfast and lunch are served à la carte, whilst a freshly prepared five-course dinner is offered each evening, surrounded by candlelight, stars, and the Sulawesi Sea. After dinner, guests congregate in the bar to get to know their fellow divers, and sip delicious tropical cocktails.

Sink deeper into a state of total relaxation with a soothing massage set to the sound of waves. Or, treat yourself to a chilled out day playing board games, reading, and enjoying the view from your secluded terrace. A wide variety of sports are also on offer, with badminton and volleyball on the island's west beach, water skiing and snorkelling equipment available through the dive centre, and a handful of daily excursions.
Diving from Nabucco Island Resort
The island's partner dive centre, Extra Divers, is situated in front of the jetty, giving you anytime use of personal gear storage, camera washing and charging facilities, and maps of the house reef. A full range of PADI and SSI courses is available, with most instruction taking place just a few metres from the island's white sand beach. Up to four boat dives per day are also offered, taking adventurous guests to the very best sites around Kakaban and Sangalaki and returning to the resort to enjoy laid back surface intervals. Day trips to the furthest dive sites of the Maratua Atoll can also be arranged.

Buried deep in the heart of the Coral Triangle, and lying hundreds of kilometres from mass tourism, the Maratua Atoll is a hotspot for marine biodiversity. Famous shark diving sites in the region like The Channel and Big Fish Country are found just minutes from the resort. Slightly further afield, legendary diving spots like Barracuda Point will delight divers with their massive schools of pelagics. Sangalaki is also a show-stopping destination, with its resident manta rays and turtles. No matter which adventure you choose, you'll have access to well-maintained rental gear, spacious custom dive boats, and plenty of hands-on guidance.
---
Top tips
Plan at least one dry day for exploring cool above-water local attractions like the famous Jellyfish Lake at Kakaban.
Pack plenty of lightweight clothing, comfortable walking shoes, and sun protection, for exploring the island on foot. 
Don't miss out on a self-guided macro night dive from the jetty - where mating mandarinfish can be spotted!
Nabucco Island can be reached via a chartered flight or boat organised by their helpful team of travel experts - arrivals are on Saturday, Tuesday, and Wednesday.
Conservation
Nabucco Island is a pristine tropical paradise, thanks to careful ecological planning and management. The utmost respect was paid to the natural environment during design and construction - with not one tree felled to make room for building. Extra care was also taken to preserve the island's diverse vegetation, including coconut palms, mangrove forest, and dense tropical rainforest. Today, Nabucco Island remains a paradise for wildlife, with indigenous animals including coconut crabs, monitor lizards, kingfishers, flying foxes, and lizards.
Other ongoing efforts to perfectly integrate this resort into nature include a solar-powered hot water system, ecological sewage treatment, on-site recycling and composting, and a rainwater treatment plant. Nabucco Island's staff is always looking for ways to reduce the resort's impact, with plans to eliminate single-use plastic on the island altogether.
---
Diving
Diving in Derawan, Sangalaki and Maratua

Running parallel to Kalimantan's northern coast, the Derawan Islands boast some of the best frontier diving in Asia. The effort required to get to these remote reefs and atolls, means that the Derawan Islands have remained 'under the radar' for many divers. But, for those willing to make the long journey, Derawan, Sanagalaki and Maratua offer incredible diving experiences. Whale sharks, turtles, manta rays and huge schools of fish are all on the cards, not to mention the world-class muck diving!