With incredible dive safaris gaining in popularity, more and more trips are becoming available. And, while liveaboards might seem like the high-octane pastime of pro divers, there is in fact an ideal itinerary for every guest - whatever your budget and personal travel style.
Read on to learn if you should consider a liveaboard for your next dive trip or click here to discover more about liveaboard diving.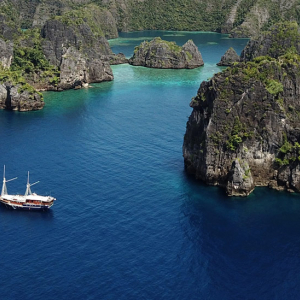 Recommended insight
The ultimate guide to liveaboard diving in 2023
Everything you need to know about liveaboard dive holidays, what to consider when booking a dive safari, and the best liveaboard dive destinations in the world!
Liveaboard diving for beginners
If you are hoping to do a course during your liveaboard trip, you should start with finding out whether the boat is PADI or SSI friendly. These are the largest certifying organisations, and the best options for completing an Open Water, Advanced or a specialty course. 
You'll also need to choose a destination and itinerary that are suitable for learning. Calm, clear waters are best for beginners, and if it's your first time at sea, you should select a quick trip of just three or four days – enough time to complete your course.
Destinations like Egypt's northern Red Sea, Thailand's Similan Islands, and Australia's Great Barrier Reef are ideal for beginners. You'll find calm currents, excellent visibility, and plenty of short itineraries to choose from. These legendary destinations are also ideal for non-divers.
Recommended liveaboard
Maldives
Scubaspa Yang
Scubaspa Yang and her sister yacht, Ying, are the first of their kind and leading the way with a unique concept of luxury liveaboards in the Maldives. The epitome of luxury, this ...
Liveaboard trips suitable for non-divers
Certain itineraries can be found that cater especially to non-divers, visiting the best snorkelling sites each day. Other liveaboard trips are suitable for mixed groups, with dedicated snorkel and dive guides. If you have non-divers in your travel group, you should also choose a boat with onboard extras that might appeal, including watersports, reliable internet, and wellness offerings or spa services. 
Because non-divers will be spending more time on board, it's essential to choose a liveaboard with plenty of space, along with a stable design for smooth sailing. 
Recommended liveaboard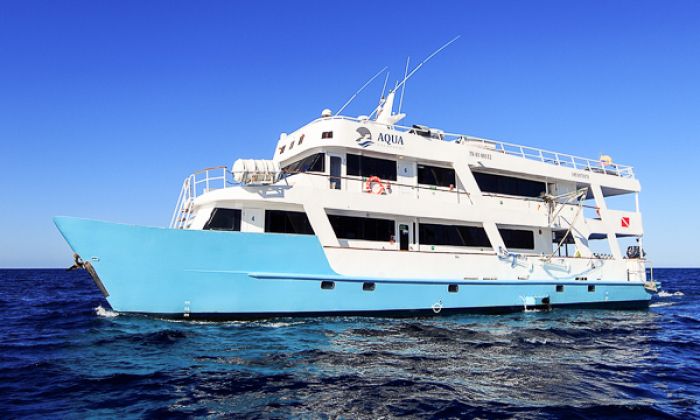 Galapagos Islands
Aqua
Aqua is a recently updated motor yacht offering liveaboard diving adventures in Galapagos National Park. This spacious vessel boasts stylish interiors, generous cabins and common areas,...
Solo travel on liveaboard dive boats
Are liveaboards suitable for solo travellers? Absolutely! Shared cabin trips are the most common way for solo travellers to enjoy a liveaboard diving adventure, with twin accommodations assigned by gender. Other boats accommodate solo travelers in shared dorm-style cabins.
More luxurious boats might have a single cabin with just one bunk explicitly designed for solo guests. Or if you want a cabin to yourself, you can pay a "single supplement" – make sure you check the vessel's rates and policies before booking.
Recommended liveaboard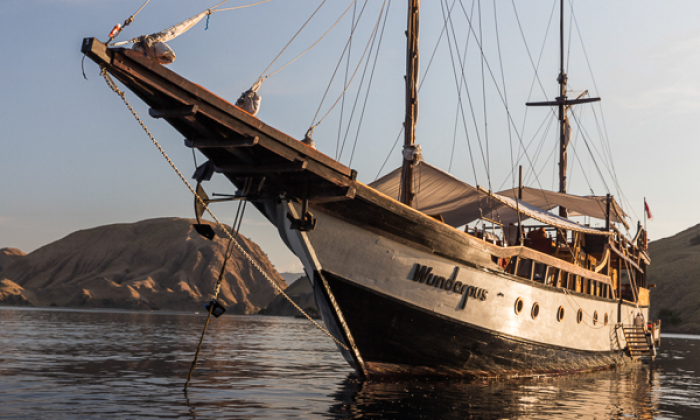 Komodo
Wunderpus
Wunderpus is a beautifully-crafted phinisi offering adventurous but comfortable voyages throughout the Komodo National Park with a strong focus on sustainability. Boasting a maximum of ...
Not sure if you want to go it alone? Why not BYOB – bring your own buddy? You can find social media groups for single divers all over the internet, or consider finding someone through a local dive club. If you're searching for a travel mate, don't hesitate to reach out to the ZuBlu team. Our travel experts are in direct contact with divers from all over the world and we might just have the perfect person to connect you with! 
Liveaboards for families and dive groups
If you are travelling with family or friends, a chartered voyage might be the best choice. These customisable trips give you some freedom to choose the itinerary, activities, and other details of your journey. Because chartered cruises offer so much more flexibility, it's easy for the crew to cater to the needs of every guest – ensuring the trip of a lifetime!
Chartered liveaboard trips are also perfect for dive travel in the 'new normal', minimising contact with anyone outside your family or group.
Ready to start planning a character yacht experience?
Search, compare and book from our hand selected character yachts in the Maldives
Liveaboards for tech divers and photographers
If you are a technical diver, then a dedicated tech liveaboard dive trip is ideal. The crew will be trained to handle tech diving equipment and you can enjoy a diving schedule built around the needs of your fellow tech divers, rather than joining mixed groups. Be sure to contact your boat of choice in advance so that they are aware of your requirements for gas blends or rebreather scrubbers.
Underwater photographers should look for a dedicated camera room with individual workstations and rinse bins. In-room charging stations, dive deck camera tables, and wireless internet also come in handy!
Whatever your passion, you'll also want to choose a liveaboard boat with the necessary experience required to make your dream dive holiday happen. For tech divers, this includes extensive knowledge of decompression diving, as well as guiding and support for divers exceeding recreational limits. For photographers, this means small dive groups, and local guides familiar with the dive sites.
Recommended liveaboard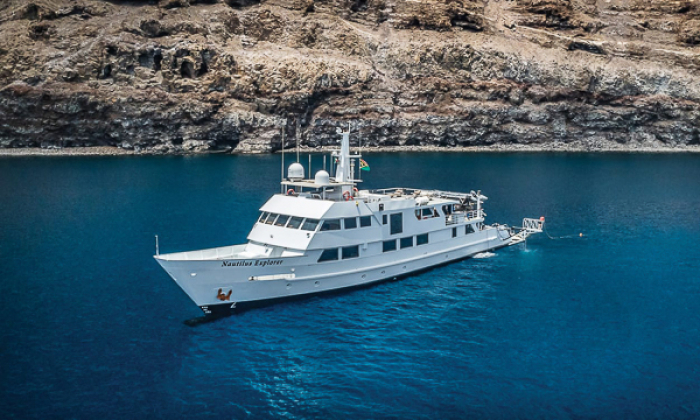 Mexico
Nautilus Explorer
Nautilus Explorer offers an adventurous liveaboard experience, with voyages boasting some of the eastern Pacific's most exciting big fish action. Choose from trips to Socorro and ...
---
Dreaming of your ultimate liveaboard adventure?
Contact one of our dive travel experts today

---
---
Join the ZuBlu community to receive the latest insights and unmissable adventures
Don't worry, we'll only send you really good stuff - and we never share your details
---