Whether you're partnered up with a non-diver, taking some "you time" with a travel adventure for one, or just prefer to hit the water on your own, you officially qualify as a solo diver. And, while in the past you might have found yourself at a major disadvantage, these days that simply isn't so. The bottom line is that the world is full of options for 'unbuddied' underwater explorers - you just have to know where to go! 
We've put together ZuBlu's best solo adventure travel tips, tricks and dream destinations, from our team of professional divers. And, we've even thrown in a few of our favourite operators to help you start planning your trip!
Meet new dive buddies
Are you an outgoing adventurer or a social butterfly? If so, solo scuba diving travel is a great way to make new friends and get to know other explorers. Most resorts and liveaboards offer common areas where you'll have a chance to chat, share a sundowner cocktail, or compare the day's best underwater photography. But, if you're more of an introvert, don't panic - you don't have to socialise 24/7. Plenty of options exist for solo lodging, leaving you free to recharge with some peace and quiet in between mingling with other guests.

Once you start chatting to your fellow guests, you'll probably discover that you have a ton of shared interests. Most divers are friendly, open-minded, and environmentally focused people who love the outdoors! Plus, You'll have an opportunity to see how other divers set up and break down their gear, how they spend their surface intervals, and what they're like underwater - a great way to evolve as a diver and improve your own experience.
Don't compromise on the plan of your dreams
Do you want to go around the world in 90 days? Or try your hand at great white shark diving? We only have one life to live, so why let somebody else take control of your adventure? One of the coolest parts of diving alone is the opportunity to do exactly what you want on holiday. And, you won't have to feel guilty about saying "no" or skipping out on a dive you just don't feel like doing. Even if you normally travel with your dive buddy, it's perfectly fine to have a solo adventures bucket list - especially if you are diving on different skill levels. 

There's a saying in diving that we plan the dive and dive the plan - and travelling solo can help you do just that. But it also lets you decide exactly how much to pre-plan and what to leave up to chance. This is perfect for more spontaneous divers who don't want every single element of their trip set in stone. Because you won't be taking another diver's needs and preferences into consideration, you'll be free to change and adapt your plan at a moment's notice. You'll also never have to try and guess what the rest of your dive group wants for dinner, lose a day to entertainment that doesn't interest you, or feel obligated to give up the bottom bunk!
Money-saving flexibility
Some of the very best scuba diving trips can be found for a fraction of the cost for solo divers who don't mind a last minute booking. Travelling alone allows for this type of flexibility, letting you make plans at the last minute - such as taking any spaces that become available due to cancellations. And, if you can expect deep discounts by doing so. Savings of 30% to 50% aren't uncommon, and if you're already in the area and able to negotiate in person, you might pay even less! 
Travelling solo won't just help you save money on your dives. Taking up single seats on planes, busses, and ferries can also help you score a lower price - especially if you don't mind sitting in the middle. You can also save big by opting for less romantic extras or creature comforts than your dive buddies might like.
Dive your way
Have you ever been underwater with someone who was, well, annoying? If so, you'll understand that not all dive buddies are created equal, and if you dive for long enough, you're bound to find a few that you simply don't have chemistry with. Strangely, friends and romantic partners are often on this list. Travelling solo is a great way to avoid uncomfortable dives, so long as you plan ahead! But, don't you always have to dive with a buddy? The answer is, yes - and no.  
When it comes to solo underwater exploration, you have a few options. If you enjoy extra care underwater, you might prefer to hire a private guide. This is especially valuable for underwater photographers and differently abled divers who might move at a slower pace. You could also contact your resort or liveaboard of choice ahead of time, and asked to be "buddied" with your dive guide. This is an ideal option for newer or more nervous singles who value a buddy with more experience. Advanced and adventurous divers can also consider a "self reliant" specialty, certifying them to dive without a partner at all.
Best resorts for solo travel
Are you searching for scuba diving holidays for singles? As promised, here comes a quick rundown of our absolute favourite resorts for solo explorers. We've included a little bit of something for everyone, with options for nearly every budget and personal travel style.  
Ready to start planning your ultimate solo diving adventure?
Browse our hand-picked selection of the best liveaboards for solo travellers.
Sumisid Lodge, Philippines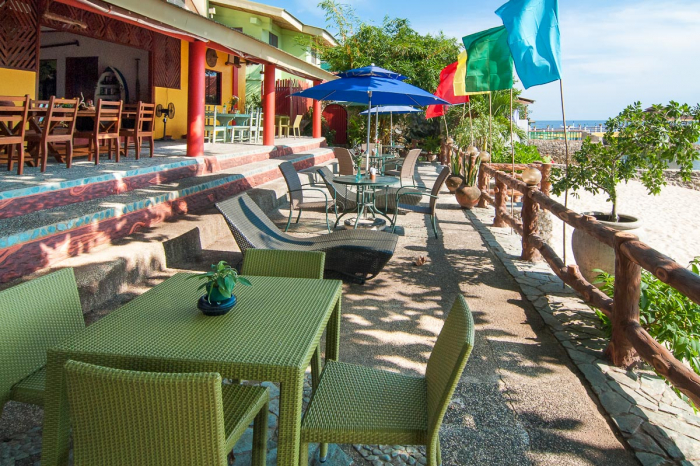 This low key lodge offers homely interiors, comfy lounging areas, and delicious family-style dining - all just a short walk from the bustling Panagsama Beach, with its lively nightlife. Every room here includes an ocean view, plus a beautiful powder-white sandy beach, and a perfectly professional dive centre - all just steps from your bed. Sumisid Lodge's partner dive centre, Seaquest, has been operating in the region since 1981, and offers an exciting selection of PADI courses and guided diving experiences. Day trips include dynamic wall diving at Pescador Island and Moalboal's legendary schooling sardines! 

Scuba Junkie Penida, Indonesia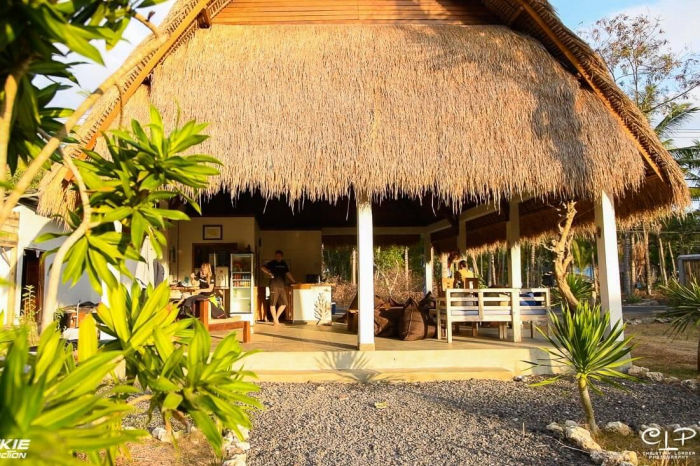 Scuba Junkie Penida is set in a laid-back location on Nusa Penida's northern coast, but still offers quick and easy access to the beach and an array of fantastic bars and restaurants. This resort is ideal for backpackers and single divers, with some of the region's most affordable accommodation - including double, twin and dorm style rooms and generous half-board meals. And, for guests who want to spend most of their time diving, this resort couldn't be better. Scuba Junkie Penida features a passionate and energetic international team who add extra entertainment to every dive and provide plenty of friendly, hands-on service at sea.
Fulidhoo Dive, Maldives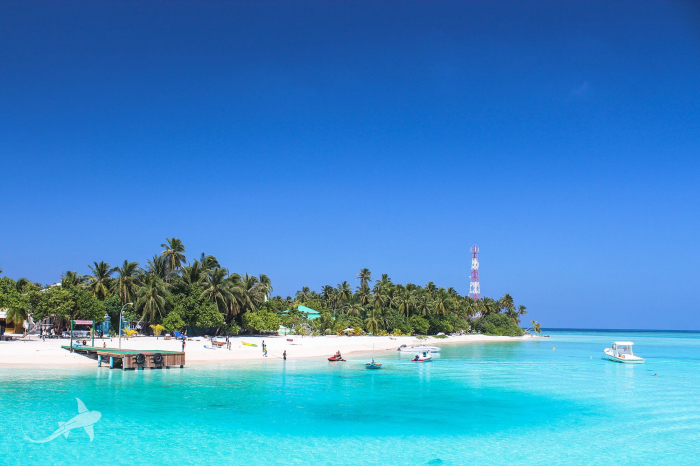 Fulidhoo Dive offers guests a chance to experience the real Maldives and has become a little mecca for solo travellers. This well-established dive centre works with local guesthouses, offering lodging options for all budgets and travel preferences. Back at the shop, you'll find everything you need for equipment storage and care, spacious and comfortable classrooms where PADI courses are conducted, high-quality rental gear, and complimentary nitrox for certified divers. A stunning array of daily diving options are offered, including fluo night dives and the Maldives' most famous after-dark experience, the shark dive at Alimatha. 
Barefoot Kuata Island, Fiji
More than just a resort, this private island paradise feels more like a refuge or sanctuary - offering lodging for all budgets and travel styles including gender specific dorms. If you're up for a bit of self-guided adventure, you've come to the right place. Kayaking, snorkelling, jungle trekking, and endless beach combing are on offer whenever you feel like it. The island's house reef is ideal for PADI courses and easy-going underwater exploration. And, there's plenty of adventure closeby with the Yasawa Islands' legendary shark diving and powerful ocean currents. 

Liveaboard adventures for solo travellers
When it comes to the best solo adventure travel, liveaboard dive safaris provide outstanding value for money. And, these trips often offer more tanks per day than many resorts. If you've never considered a liveaboard dive trip before, you can find all the information you'll need in our ultimate guide to liveaboard diving. Or, simply keep scrolling to find some of the best boats for solo divers.

Ready to start planning your ultimate solo diving adventure?
Browse our hand-picked selection of the best liveaboards for solo travellers.
Quino el Guardian, Mexico
Dorm-style quad rooms, perfect for singles? Check. Incredible opportunities for citizen science in some of Mexico's most dynamic diving destinations? Double check! If you're an advanced and adventurous solo explorer, this vessel's marine megafauna themed itineraries in Socorro and the Sea of Cortez will blow your mind. And, the boat itself is cosy but comfortable, with a fun, social "by divers for divers'' atmosphere. You'll also enjoy fantastic facilities, with a spacious shaded dive deck, modern camera table, and easy access to dive sites via spacious custom zodiacs. 
Carpe Novo, Maldives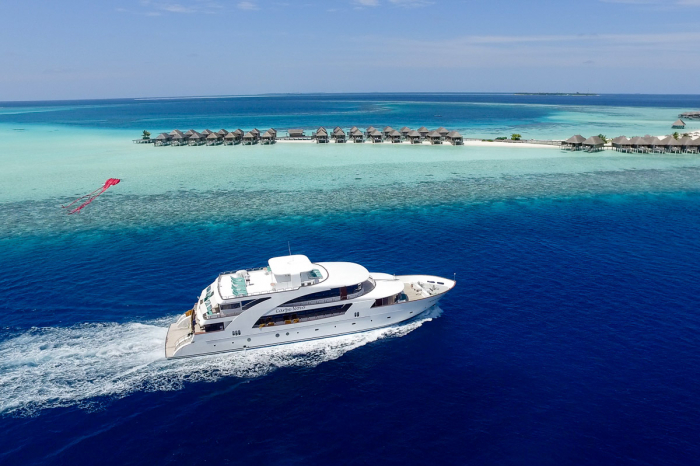 This boat offers up the ultimate blend of luxury and diver-friendly facilities. Dedicated underwater explorers will love Carpe Novo's spacious and well-equipped camera station, complimentary nitrox, and top-notch amenities for personal equipment. Carpe Novo also boasts pampering details like wireless internet, lush single suites with designer furnishings, and chef-prepared meals that guests rave about. Carpe Novo's eight to 11-day trips change with the season, hitting all the Maldives' top diving destinations - famous for channels, reefs, and marine megafauna.
Amira, Indonesia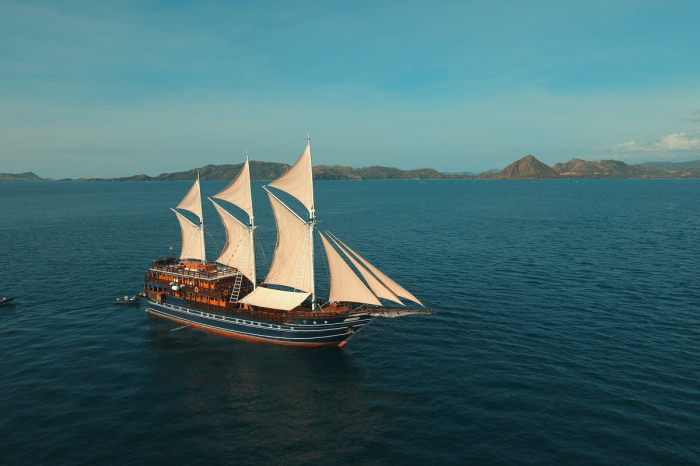 With luxury, service, and comfort at the forefront of every voyage - and generous single cabins with no required supplements - Amira is setting a new standard for liveaboard diving. This traditional sailing phinisi cruises Raja Ampat and the Indonesian Archipelago's remote northern waters, with exhilarating itineraries lasting up to 12 days at sea. Amira boasts some of the region's best facilities for divers and underwater photographers, including tech support and an impressive camera zone. Plus, you'll feel perfectly relaxed with a nearly 1:1 crew to guest ratio - ensuring incredible service both above and below the waves.
Mimic, Indonesia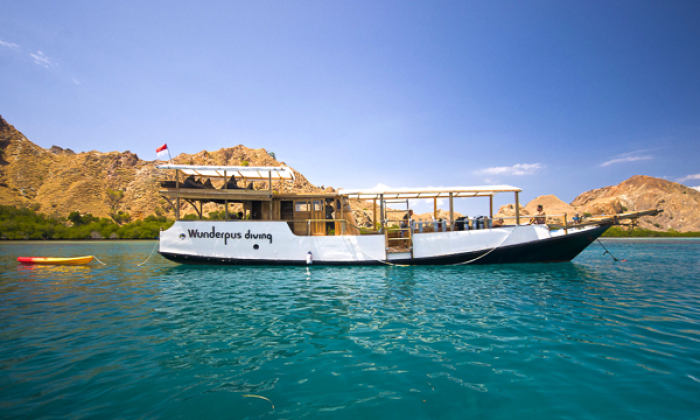 Mimic is a charming eco-conscious liveaboard operated by the passionate team at Wunderpus and is ideal for single travellers who prefer to lose the crowds. Accommodating just six guests on board each multi-day safari, this vessel offers the type of unique and intimate Komodo adventure that most divers dream of. You'll get to know your fellow guests over a delicious al fresco meal before drifting off to sleep, side-by-side on-deck, among the murmurs of excited anticipation. And, in the morning, get ready to dive with expert guides in one of the most sought after destinations on earth.

Blue Adventurer, Egypt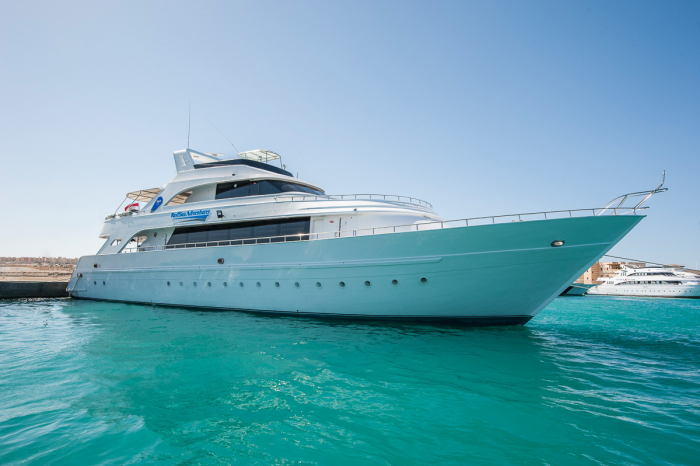 This vessel represents outstanding value for money, with exciting eight-day seasonal itineraries hitting all of the Egyptian Red Sea's diving hotspots. Guests will find plenty of room to spread out on board this modern and spacious motor yacht, even during long passages, ensuring maximum comfort at sea. Blue Adventurer's spacious air-conditioned salon and multiple sun decks are ideal for spending surface intervals, and are paired with onboard extras like entertainment centres and free Wifi. This vessel also boasts one of the region's most comfortable single cabins, decked out with all the comforts of home.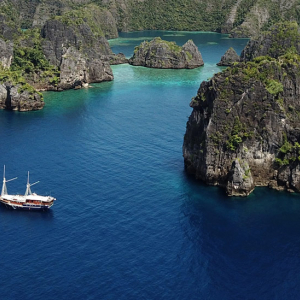 Recommended insight
The ultimate guide to liveaboard diving in 2023
Everything you need to know about liveaboard dive holidays, what to consider when booking a dive safari, and the best liveaboard dive destinations in the world!
---
When it comes to scuba diving trips for singles, you can trust ZuBlu's team of travel experts! We've got decades of diving and trip planning experience, and access to all the latest travel news and updates - to help ensure a seamless experience from start to finish. Get in touch today to start planning the adventure of a lifetime!
---
Need help planning your ultimate solo diving adventure?
Contact a dive travel expert today

---
---
Join the ZuBlu community to receive the latest insights and unmissable adventures
Don't worry, we'll only send you really good stuff - and we never share your details
---