Whatever dive experience you plan on booking – a course, resort, or liveaboard – you want it to be the right choice for you. The only difference is, get it wrong with a liveaboard, and you can't simply stroll down the street to another establishment. So it's important to take some time to figure out exactly what sort of trip you're after. 
So, keep reading for some helpful tips on what to consider when searching for, and booking, a liveaboard diving adventure. ZuBlu's team are dive travel experts with tons of personal experience backing up every piece of advice. 
If you're new to the concept of liveaboards, our in-depth article on scuba diving safaris is the place to start. Or, if you know what you want, dive right in book your perfect liveaboard trip.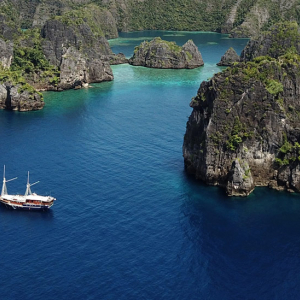 Recommended insight
The ultimate guide to liveaboard diving in 2023
Everything you need to know about liveaboard dive holidays, what to consider when booking a dive safari, and the best liveaboard dive destinations in the world!
What wildlife will your liveaboard encounter?
For many divers, a liveaboard dive trip is all about searching for specific creatures, and most will have a bucket-list of 'must-see' marine life. Sharks, whales and manta rays are regular favourites, although the weird and wonderful world of muck and macro diving provides plenty of sought-after subjects. With the oceans covering around 70% of the earth's surface, and each region boasting its own unique wildlife, it goes without saying that what you want to see can determine where you need to go.
Where does your liveaboard itinerary visit?
Alternatively, you may care less about what you see, and more about the experience. Do you long for white sand beaches or dusty desert landscapes? Many liveaboards combine their itineraries with interesting land excursions, giving guests a complete experience packed with local culture, history and flavour. And of course, different destinations offer very different diving, from vibrant coral gardens to forests of swaying kelp and rubble-strewn black volcanic muck.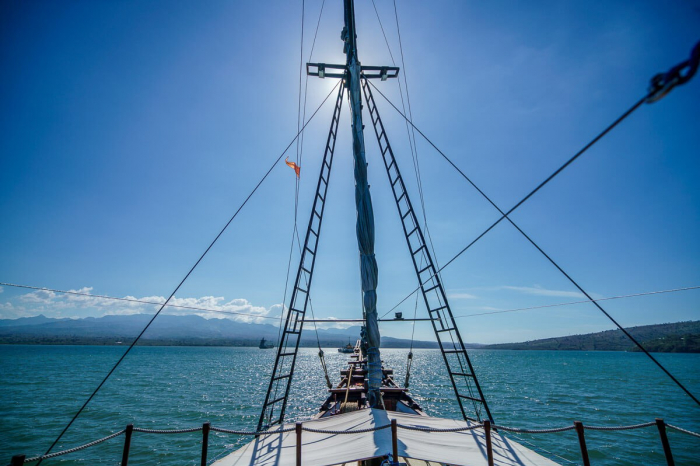 Is the liveaboard itinerary suitable?
Liveaboard diving holidays are sometimes viewed as more for experienced and professional divers. While this is certainly not the case, experience level is an important factor to consider when booking. One of the golden rules of diving is to dive within your limits, and many itineraries require guests to hold a minimum certification level or number of dives. This is to ensure the safety and enjoyment of all guests.

What's more, boats designed for advanced voyages are often equipped with facilities like camera rooms and tec diving gear. Brand new divers may not require these, but they'll likely still be reflected in the price. Lastly, you should consider the atmosphere. Divers are an inclusive and welcoming community, but professionals may enjoy swapping tales with other advanced divers, while beginners might enjoy the support and shared sense of achievement from a group of like-minded learners.
Does the boat offer budget, luxury or adventure?
Liveaboard trips are more accessible than ever and divers of all types can easily find their dream itinerary. Those who enjoy the finer things in life can choose from luxurious vessels equipped with all the facilities of a 5-star hotel, making it easy to explore the underwater world in unparalleled comfort.
For the more budget-savvy traveller, boats with fewer frills can be a great option. A more minimalist approach is taken on board these vessels with fewer luxuries, but plenty of comfort. Some facilities may be shared, but you'll also enjoy an unbeatable atmosphere and share lifelong memories.
If a quick trip won't give you the nitrogen fix you're after, a long, adventurous voyage might be for you. Liveaboard trips that traverse some of the world's remotest regions are available, often spending weeks at sea. These journeys are often combined with conservation and research projects, allowing guests to get hands on with collecting data and aiding in scientific discovery. Research facilities, camera rooms and high-tech underwater equipment are just a few of the possible perks.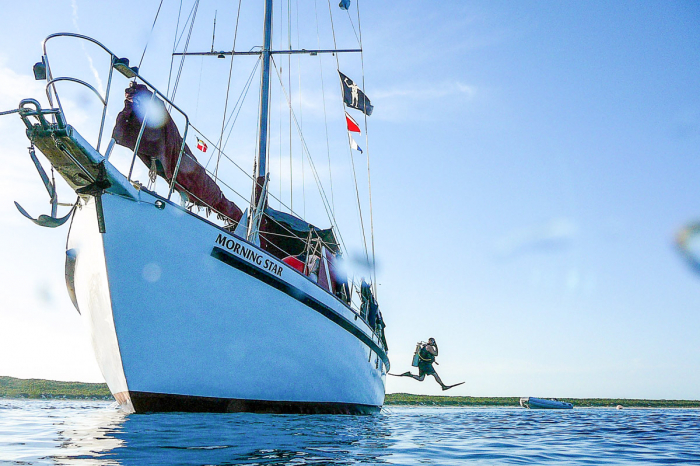 What's the best time of year for your liveaboard trip?
One of the great things about diving is that there's always something special on offer, no matter what time of year. A summer dive trip with the whole family can bring unforgettable memories, while a last minute liveaboard diving holiday is a great way to beat the winter blues.
But it's not just about when is best for you; you might also want to think about weather conditions and seasonal animal migrations. For instance, visit Ningaloo Reef in July, and you stand a good change of swimming with humpbacks, manta rays and whale sharks! Or, why not search for hammerhead sharks, thresher sharks and oceanic whitetips on a Red Sea liveaboard trip in November.
---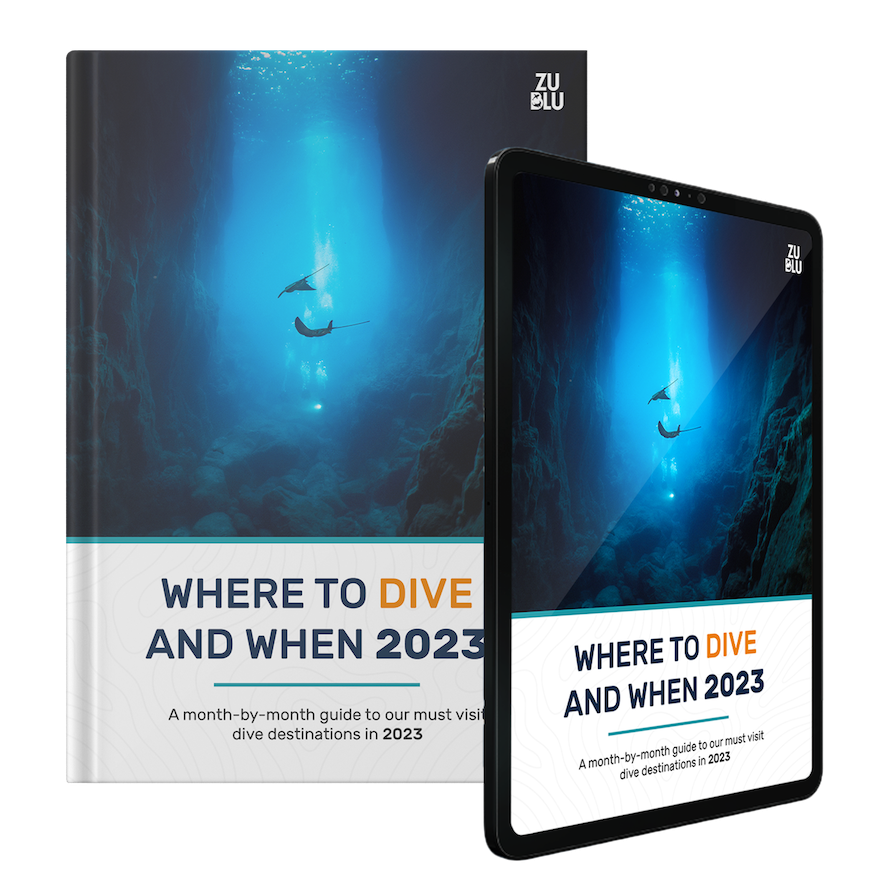 Need some inspiration for your next diving holiday? Download this FREE month-by-month guide to ZuBlu's top diving destinations in 2023.
---
---
Need help planning your perfect liveaboard holiday?
Contact one of our dive travel experts today

---
---
Join the ZuBlu community to receive the latest insights and unmissable adventures
Don't worry, we'll only send you really good stuff - and we never share your details
---