Do you want to learn to dive in Egypt? The Red Sea is a classic scuba diving destination, famous for thriving coral reefs, solemn shipwrecks, and powerful pelagics including sharks. And, while many divers are drawn to the currents and super-sized wildlife, some areas also boast calm conditions and great visibility – ideal for beginners, and the reason why so many students come here to learn. New divers are spoilt for choice with a variety of exciting destinations perfect for learning or continuing their underwater education.

Keep reading for all the essential information you'll need before learning to dive in Egypt's Red Sea. 
---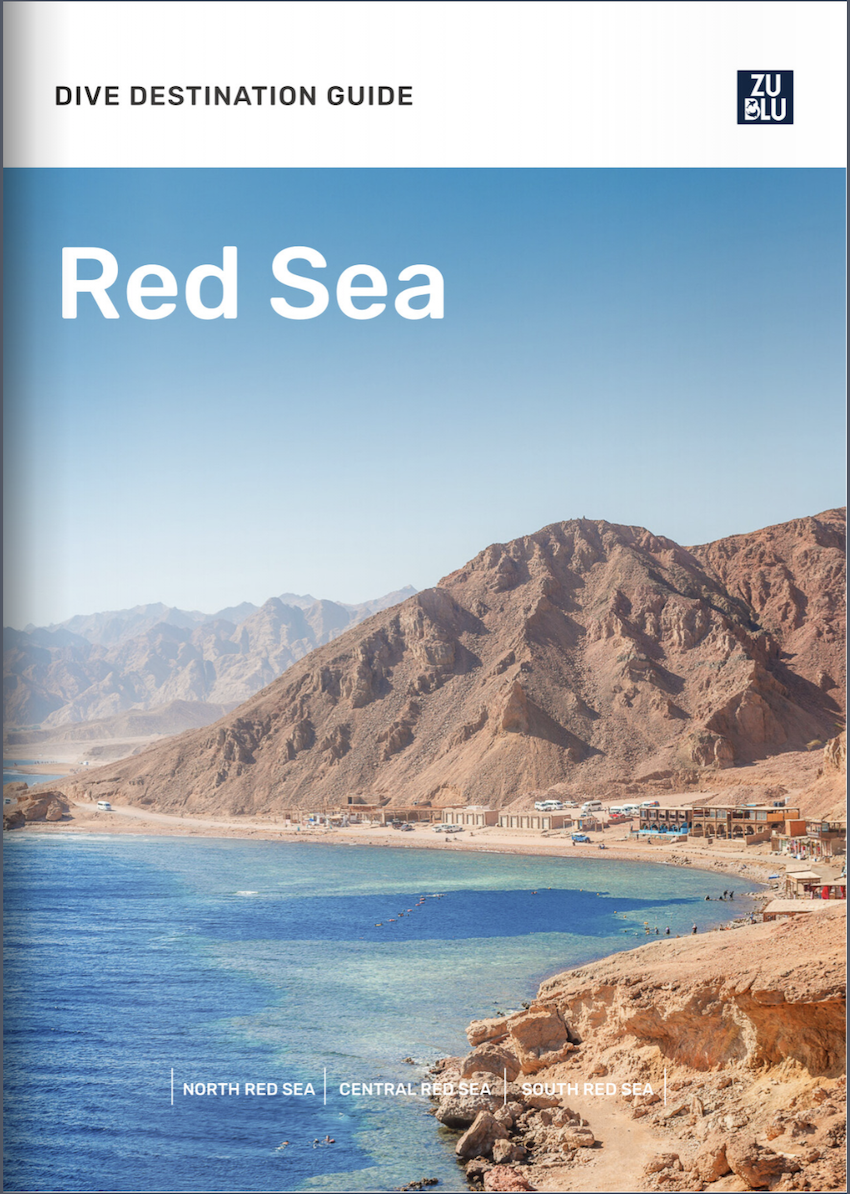 Explore the top wrecks, where to dive, the best seasons and pro tips in this 50 page guide to Egypt and the Red Sea.
---
Why should you learn to dive in Egypt?
First made famous by Jacques Cousteau, Egypt's Red Sea is one of the planet's most exciting diving destinations. This region boasts nearly every underwater environment you can imagine, as well as lovely seaside resorts and a wealth of land-based cultural attractions, including the Great Sphinx, the pyramids of Giza, and Cairo's Egyptian Museum, along with less crowded sites like Mt Sinai, the Valley of the Kings, and St. Catherine's Monastery. 
If you want to earn your scuba certification while on holiday in Egypt, you're in luck. Students can choose from hundreds of outstanding dive centres and resorts throughout the country, and destinations that are ideal for beginners, with excellent underwater conditions, easy-going currents and crystal clear water. Once you're certified, stick around for a few extra days of diving to polish your new scuba skills. You'll soon be ready to explore Egypt's more challenging diving areas.
Dive centres for everyone
Are you looking for a dynamic dive centre where you'll get to know your fellow travellers and make a new dive buddy or two? Or, do you prefer a laid-back course with a quiet resort atmosphere? No matter what your personal travel style or learning preference, you'll find it here. 
Divers have been traveling to the Red Sea for decades, and you'll find its resorts and hotels surprisingly well-connected and experienced when it comes to working with new divers. You'll also find Egyptian hospitality incredibly friendly, with warm welcomes, endless cups of hot tea, and some of the most upbeat boat crews you'll ever dive with!
Perfect for non-divers
Travelling with your family or friends who don't dive? Don't worry – most sites you'll visit during your course have areas that are shallow enough to swim and snorkel. Snorkelling day trips are also available, taking adventurous non-diving guests to some of the region's loveliest reefs – home to kaleidoscopic coral, clouds of tropical fish, and even the occasional sea turtle chomping away at the reef. And of course, there's plenty to see on land.
Find your ideal dive course in Egypt
Whether you're brand new to scuba diving or hoping to take your underwater education to the next level, you're guaranteed to find what you're after in Egypt. And, if you're an experienced diver who's ready to get back in the water, don't forget that you might need a quick review – especially if it's been a few years since your last dive!
Discover Scuba Diving – take your first breaths underwater and explore in the shallows
Open Water – learn all the basics of diving and dive with a buddy to depths of up to 18 metres
Advanced – learn navigation and deep diving, plus three specialities of your choice
Specialities – wreck, tec, nitrox, and underwater photography are this region's top picks
Go Pro – divemaster and instructor courses get divers ready to work in the water
Where can you learn to scuba dive in Egypt?
Because Egypt's Red Sea boasts calm conditions and good visibility all year round, you have plenty of options for learning, along with hundreds of outstanding dive centres to choose from. And no matter where you decide to spend your holiday, you'll enjoy a wide variety of sites right at your doorstep.
Struggling to settle on just one of these dream destinations? No worries! All of Egypt's diving hotspots are well-connected via domestic flights and bus routes. Most resorts and dive centres are happy to help with services like transfers – just let them know where you want to go next, and trust them with all the details.
Sharm El Sheikh, a beginner's paradise
Sharm has been a favourite amongst divers for decades, and as such, it boasts some of the country's best options for resorts and dive centres. From Sharm El Sheikh, divers have access to sites including kaleidoscopic reefs, coral-encrusted walls, and even a few shipwrecks. Day boats head to Ras Mohammed National Park and the Straits of Tiran, famous for their impressive coral cover, swarming tropical reef fish, and chance encounters with larger marine wildlife. But, the "local sites" around Sharm, just a few minutes from the shore, often boast just as much life – minus the long boat ride.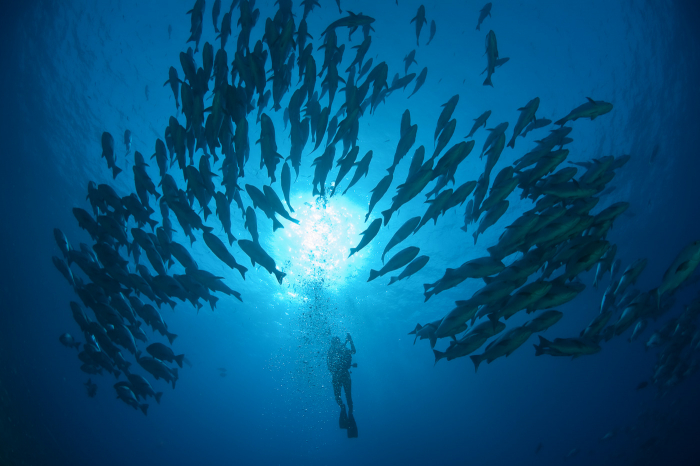 This area's calm conditions make it a great place to learn, but there's plenty to see for students who stick around after their Open Water course, too. Some of Sharm's most famous sites include the coral encrusted walls of Tiran and satellite reefs of Ras Mohammed – known for crystal clear water and big fish like tuna buzzing past lucky dive groups. All-day adventures to the SS Thistlegorm wreck also depart from here, giving metalheads the chance to make two or three action-packed dives on this legendary and historic site. 
Diving in Sharm El Sheikh, know before you go:
Environment – Reef, wreck, wall
Conditions – Easy currents, good visibility, most boat rides under one hour
Highlights – Colourful coral reefs, sea turtles, occasional sharks and rays
Dahab for Open Water, Advanced Open Water, and beyond
While Dahab is best-known for its challenging sites like the Blue Hole, it's actually one of the best places to learn to dive in Egypt. Many of the region's most stunning sites enjoy direct access from the shore, comfortable conditions, and plenty of areas shallow enough for mixed groups of divers and snorkelers. But, this area doesn't just cater to beginners. Dahab's plummeting walls, caverns and caves are favourites among experienced divers, tech enthusiasts, and underwater photographers.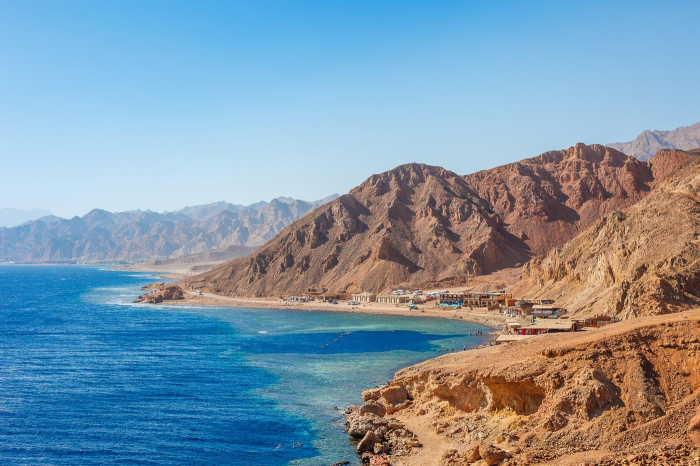 This region feels a bit more off the beaten path than other parts of Egypt, with a relaxed Bohemian atmosphere and plenty of backpacker-friendly accommodations. Dahab also boasts some of the region's most vibrant options for dining, shopping, and nightlife.
Diving in Dahab, know before you go:
Environment – Reef, wall, cavern and cave
Conditions – Relaxed currents, good visibility, shore access
Highlights – Kaleidoscopic reefs, cool macro finds like seahorses, diverse dive sites
Courses amidst epic wrecks and wildlife in Hurghada
Hurghada is one of the country's best-established diving destinations, boasting a lovely seaside resort atmosphere, and easy access to outstanding dive sites for beginners. Hurghada's bays are sheltered from the strong currents of the central and southern Red Sea, making it an ideal destination for snorkellers, first-time divers, and students hoping to complete their PADI Open Water course in Egypt.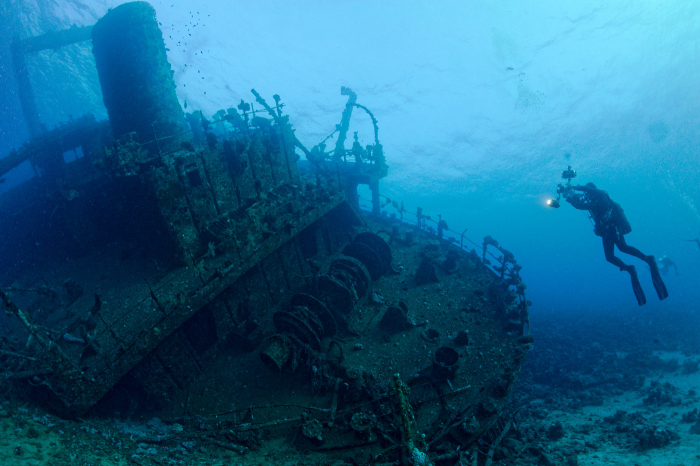 Advanced and adventurous guests will also find plenty of underwater excitement here too, with incredible historic wrecks like the SS Thistlegorm, Dunraven, and "shipyard" sites closeby.

Diving in Hurghada, know before you go:
Environment – Reef, wreck  
Conditions – Easy-going currents, good visibility, short boat rides
Highlights – Historic wrecks, colourful reefs, chance encounters with wildlife like dolphins
Learning to dive in Marsa Alam, gateway to the south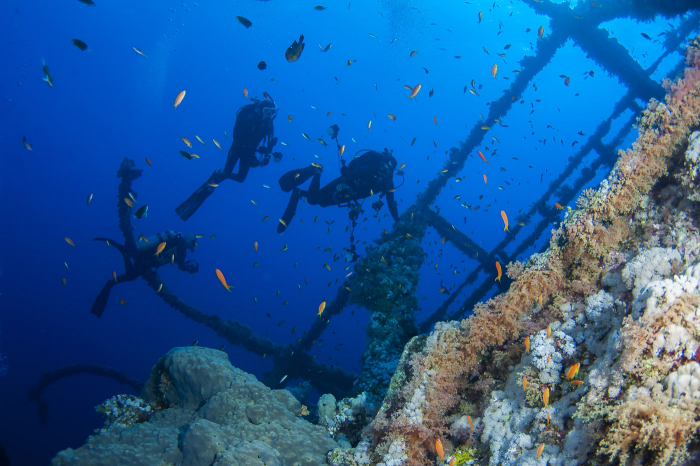 This well-connected destination has an international airport, and a well-established marina and tourist district with plenty of resorts and dive centres to choose from. Plus, stunning white sand beaches and short trips to outstanding snorkelling sites accessible from boat or shore. If you're travelling with family or friends who don't dive, this is one of the country's best destinations.
Diving in Marsa Alam, know before you go:
Environment – reef, wall, seagrass 
Conditions – calm currents, clear water, shore access
Highlights – thriving coral, cool wildlife like dugongs, close access to diverse dive sites
Continue your adventure beyond the classroom
If you already have some underwater experience or are hoping to earn a more advanced certification while on holiday in Egypt, you'll find plenty of opportunities for adventure. And, just like any other sport, practice makes perfect in diving. So, sticking around for a few days of leisure diving is a great way to hone your new scuba skills.
Take a walk on the wild side In Egypt's deep south
Set sail with a liveaboard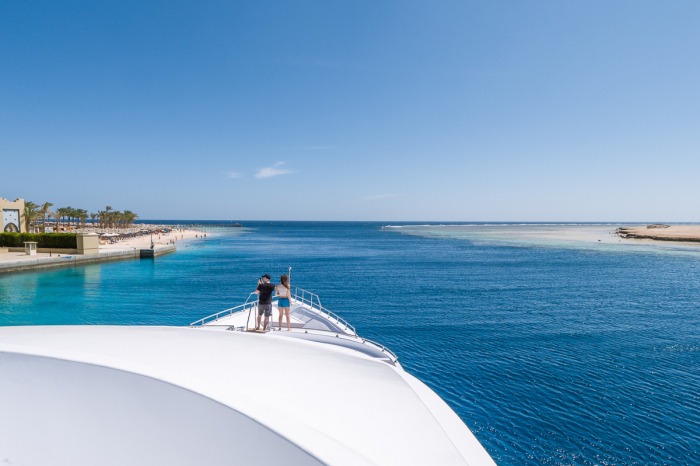 Liveaboards come in all shapes and sizes, letting you hand-pick your dream diving holiday. Choose from intimate voyages with just a handful of guests, luxuriant vessels boasting fine dining and spa services, and relaxed social trips – perfect for making new friends and dive buddies. No matter which type of trip suits you best, all you'll have to do is eat, sleep, dive, and repeat, allowing the expert crew to organise each day's dives and cater to your every need at sea!
Explore liveaboards in Egypt's Red Sea.
Search, compare and book from our top liveaboards in the Red Sea
---
---
Join the ZuBlu community to receive the latest insights and unmissable adventures
Don't worry, we'll only send you really good stuff - and we never share your details
---