While we often say we love to travel, the reality is that it's the destination that we actually enjoy. Travelling can be stressful and seem like more hassle than it's worth for a quick getaway. Holidays are supposed to be relaxing, after all…
Thankfully, there are easy dive trips with straightforward flights from the UK or continental Europe, that offer the least stress and the most satisfaction.
Egypt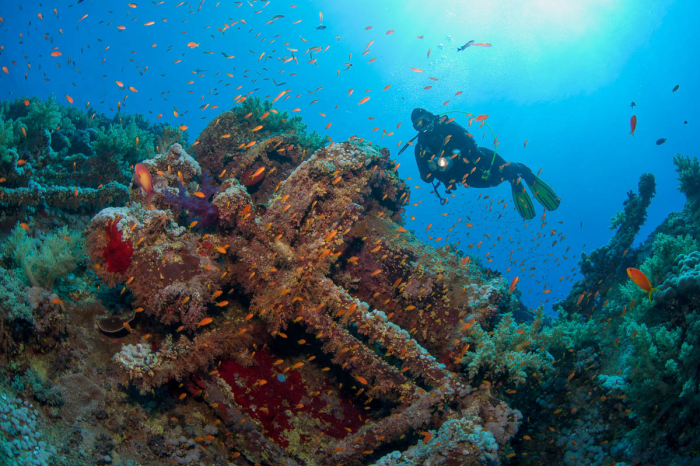 With reliable sun and direct flights, Egypt's Red Sea destinations have become a staple dive holiday destination for many Europeans. The resort towns of Sharm El-Sheikh, Hurghada and Marsa Alam are popular as bases from which to enjoy the region's stark scenery and coral reefs - particularly as they all can be reached on direct flights from Europe. Day trips to some of Egypt's most iconic cultural attractions can also be organised, allowing travellers to combine relaxation, enrichment and adventure.
Egypt's Red Sea has gained legendary status within scuba diving circles, with breathtaking corals, unparalleled wreck diving and exceptional pelagic encounters. Thanks to some of the most extensive fringing reef systems on the planet, you can dive and snorkel almost anywhere along Egypt's vast Red Sea coastline and be blown away by the diversity of life.
For those who want to take the adventure further, regular liveaboard departures from Sharm El-Sheikh, Hurghada and Marsa Alam, make it easy to explore the Red Sea's more remote dive sites. These offshore islands and shoals are renowned for their healthy coral colonies and for current-fuelled encounters with hammerheads, oceanic whitetips and thresher sharks.
When to dive Egypt
The best months for an easy getaway to Egypt's Red Sea are March through May and September through November, making it ideal for an Easter or autumn escape. Summer is also a good time to visit, providing you can cope with the heat, which can exceed 40°C. 
---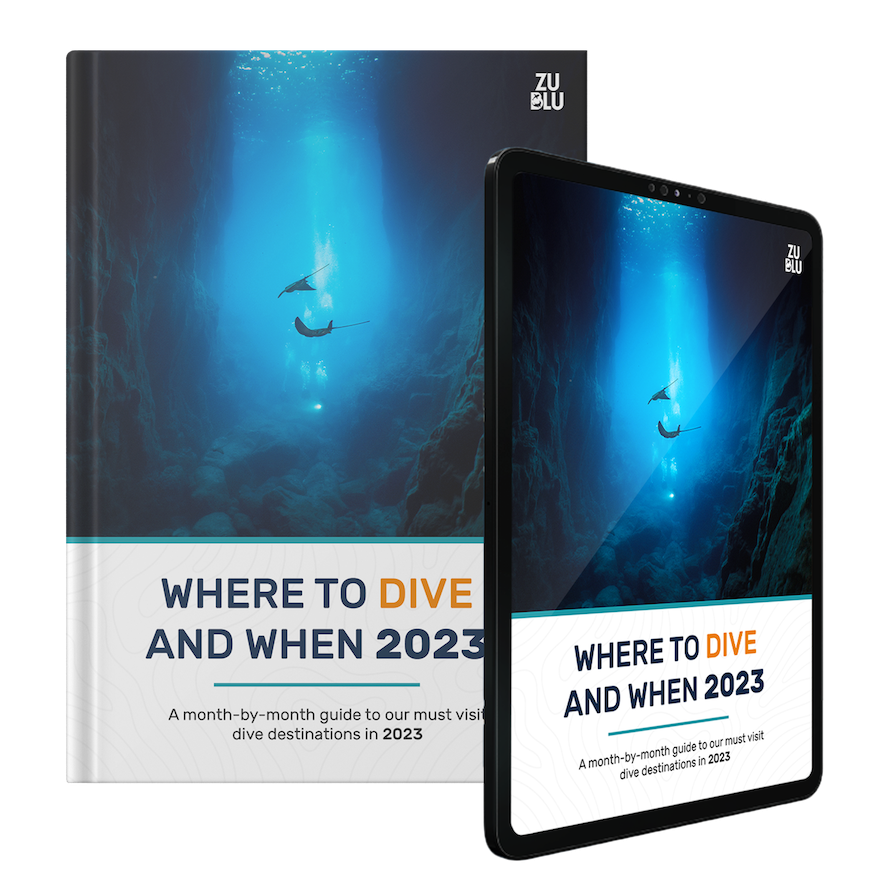 Need some inspiration for your next diving holiday? Download this FREE month-by-month guide to ZuBlu's top diving destinations in 2023.
---
Azores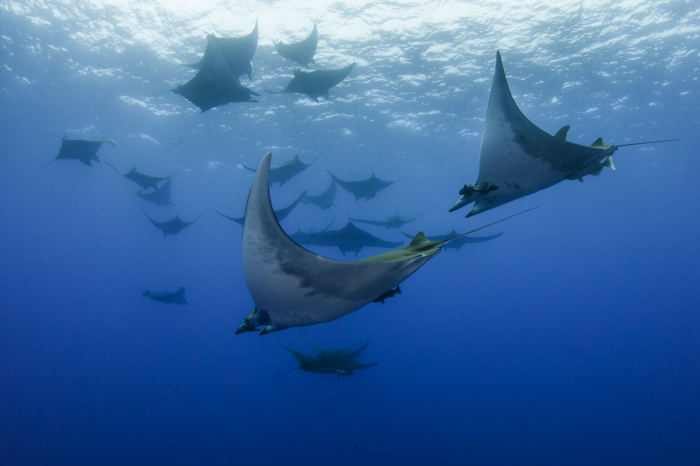 Despite being named Europe's Leading Adventure Tourism Destination for three years in a row, the Azores remains somewhat under the radar of most British and European travellers. Located near the middle of the North Atlantic Ocean, this small Portuguese archipelago is seriously secluded, yet it can be reached easily thanks to direct flights from most Western European countries. With nine striking volcanic islands to explore, the Azores are rich in culture and heritage, while the wild and dramatic landscapes lend themselves to adventurous outdoor activities of all kinds - including scuba diving.
The island's isolation has made them an appealing stop for travellers of all kinds throughout the years, from weary sailors crossing the Atlantic to a variety of whales, dolphins, sharks and rays. The result is an exciting selection of dive sites that include fascinating shipwrecks, busy offshore seamounts and high chances of a bucket-list encounter.
Condor Bank and Princess Alice Bank allow divers to enter the water alongside blue sharks and mako sharks, plus schools of mobula rays and the occasional marlin passing by. The channel between Santa Maria and São Miguel has also been known to attract mobulas, mantas and whale sharks when the conditions are just right. And, over 20 species of cetacean pass through the Azores every year, including humpback, sperm and blue whales.

When to dive the Azores
The main diving and whale watching season runs from July to October, when you'll have the best chances to spot mobulas, mantas, blue sharks, whale sharks, sperm whales and dolphins. Conveniently, this is when the archipelago experiences its best and most consistent weather, making it ideal for an adventurous summer holiday.
Maldives
The Maldives may be the archetypal tropical island getaway, but this exclusive archipelago is easily accessible via flights from the UK and Europe with a simple connection. And, while most resorts will require an additional speedboat or seaplane transfer from the airport, this is booked as part of your stay, ensuring a seamless and stress-free travel experience. If you're looking to keep things as simple as possible, the central atolls are the easiest to reach, with North Male and South Male lying closest to the airport and North Ari, South Ari, Rasdhoo and Vaavu also within easy reach.

Thankfully, you don't have to go far from the airport to get the quintessential Maldivian experience. North Male Atoll offers salubrious dive resorts and year-round manta ray encounters, while neighbouring South Male Atoll is home to some of the country's most famous dive sites. Just across the water on the country's west side, South Ari Atoll delivers year round whale shark sightings. If you'd like to enjoy the maximum number of dives during your trip, a liveaboard is the perfect option. Many operators offer circular routes from North Male Atoll, embarking and disembarking just a stone's throw from the airport to keep travel arrangements effortless.
When to dive the Maldives
The Maldives delivers excellent diving holidays at any time of year. Winter and spring fall within the Maldives' dry season, when the weather is at its best, making them popular times to book a trip. However, summer and autumn can also be great, with fewer crowds and lower prices.
Bahamas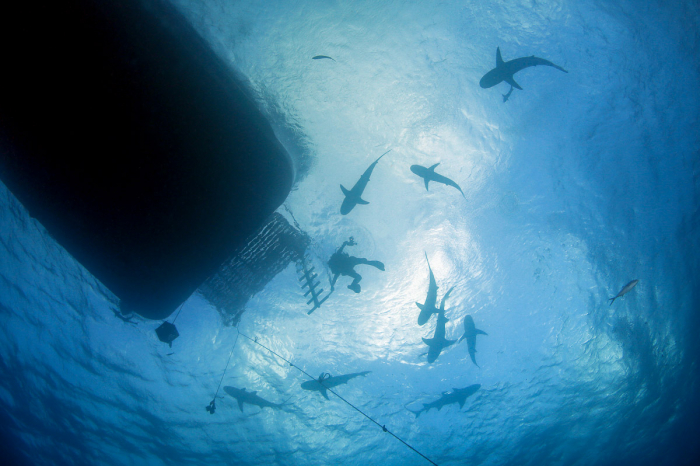 Made up of countless coral islands and cays, this sun-soaked nation is a paradise of relaxation and adventure. And with contrasting underwater environments - from deep ocean trenches to shallow, mangrove lined sand banks - the diving is both diverse and dramatic.
Thankfully, you don't need to venture far to find the Bahamas' best underwater experiences. Nassau is one of the country's most popular diving destinations and is easily accessible thanks to the Lynden Pindling International Airport which receives direct flights from the UK. Sharks are the main underwater attraction in Nassau, at sites where Caribbean reef sharks gather by the dozen plus offshore aggregations of silky sharks. Nassau also has mysterious blue holes and several wrecks that have featured on the silver screen.
Lying 200-kilometres northwest of Nassau, Grand Bahama Island is also fairly accessible, with a few direct flights from continental Europe. Travellers can experience some of the Bahamas' most iconic diving exploring various wrecks, plus White Sand Ridge which is one of only a few places in the world where you're all but guaranteed to encounter wild dolphins. But, without a doubt, Grand Bahama's biggest attraction is the nerve-shredding tiger shark encounters at the aptly named Tiger Beach dive site. 
When to dive the Bahamas
With the dry season running from November to April - which coincides with seasonal hammerhead appearances - the Bahamas is ideal for a quick Autumn getaway or an extended Christmas or New Year vacation. However, the islands can get crowded during these peak winter months.
---
Looking for a trouble-free dive trip?
Contact a dive travel expert

---