Discover the ultimate all-round getaway at this under-the-radar dive destination where frontier adventure meets familiar comfort
Highlights
Under-the-radar dive destination within easy reach from Europe
Bucket-list blue-water diving with blue sharks and makos
Seasonal encounters with mobula rays, mantas and whale sharks
Snorkel with juvenile smooth hammerheads at a local hammerhead nursery
Witness the migration of numerous whale species, including the mighty blue whale
Searching for a trip that ticks all the boxes? Look no further than an Azores diving holiday. Not far from the middle of the North Atlantic Ocean, this small archipelago is both isolated and surprisingly accessible. Plus, it combines everything you could possibly ask for in a trip. From elegant European culture rich in world heritage sites, delicious food, and slow paced living, to dramatic and untameable nature with shark diving, whale watching and volcano hiking - this undersung destination has it all.
Diving the Azores
Walls & pinnacles

Year round

Plentiful reef life

Year round
The islands of the Azores Archipelago can be divided into three groups - west, central, and east. And, while the diving is great no matter where you go, it too can be split geographically, with each location offering something a little different.
Pico, Faial, São Jorge, Terceira and Graciosa
The protected seamount of Condor Bank, off the coast of Faial, and the more remote Princess Alice Bank, situated roughly 80-kilometres south of Pico, are two of the region's most dynamic dive sites and are known for encounters with both makos and blue sharks. At these sites you might also spot schools of barracuda, tuna, and black marlin, as well as the occasional smooth hammerhead and scores of mobulas - particularly at Princess Alice Bank. Plus, spotted, bottlenose and common dolphins can often be seen swimming alongside the boat. 
Closer to shore you'll find Gruta dos Camarões - or Shrimp Cave - named after a cave brimming with unicorn shrimp, as well as the 40-metre Terceirense Wreck which lies off the coast of Graciosa and is surrounded by Atlantic damselfish. Terceira's underwater archaeological park in Angra do Heroísmo Bay is also worth a visit. Here you can find the wreck of an old steamship and a site known as Cemitério das Âncoras - or Anchor Cemetery - due to the scores of anchors abandoned here over the centuries.
Santa Maria and São Miguel 
To the east, the small island of Santa Maria has become a hotspot for graceful ocean giants such as mobula rays, whale sharks, and sometimes even mantas. The tiny offshore islets of Formigas and Dollabarat are two particular favourites, but are certainly not for beginners. Baixa do Ambrosio is a good alternative for less experienced divers, with all three sites lying in and around the channel between Santa Maria and São Miguel. 
Lourenços and Sabrina Reefs on the west coast of São Miguel can also attract mobulas when the currents are running, while the far-flung Dom João de Castro Bank offers an experience like few others. Here, you can explore a huge underwater volcano which rises some 1000-metres from the seafloor. Amongst its gas vents and plummeting vertical walls you'll find a variety of impressive pelagics such as devil rays, giant wahoos, and schools of tuna and barracuda.
Corvo and Flores
The Caneiro dos Meros off the coast of Corvo Island is the only voluntary reserve in the Azores, known for an abundance of dusky groupers. You'll dive along several larva-flow canyons to a sandy seafloor located at around 40-metres. Here it is possible to see dozens of large dusky groupers, as well as barred hogfish and other interesting species.
Whale watching
Surrounded by nutrient rich waters that reach depths of up to three kilometres, and are warmed by the Gulf Stream, the Azores are a haven for cetaceans of all kinds. In fact, over 20 different species of whales and dolphins either inhabit or migrate through these waters, making it one of the best spots in the world for an encounter. The most popular islands for tours include São Miguel, Faial, and the less developed island of Pico, which all offer sightings reasonably close to shore.
Sperm whales can be seen year-round, along with common dolphins, Risso's dolphins, and bottlenose dolphins. But, depending on the time of year, you can also spot humpback, false killer, minke and beaked whales on their annual migrations. And that's not it. Every year, three of the biggest animals on earth - blue, fin, and sei whales - also pass through the Azores on their way to new feeding grounds.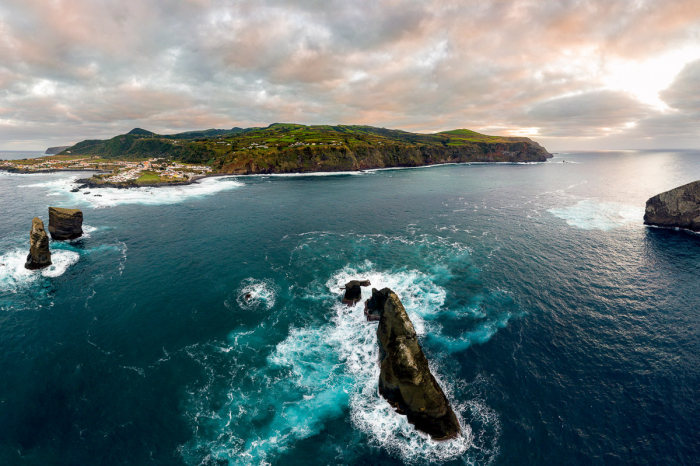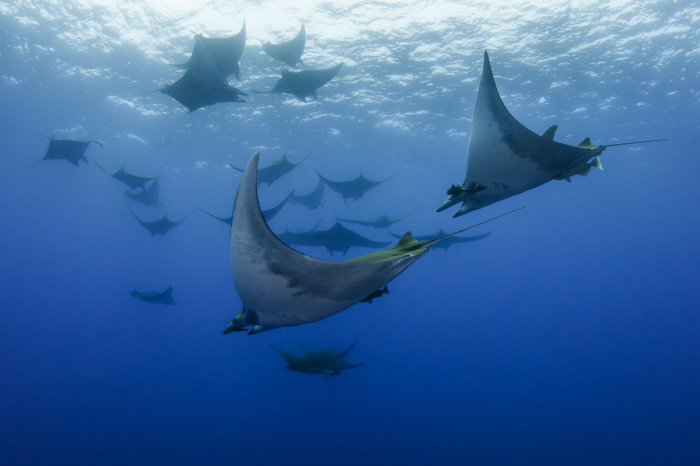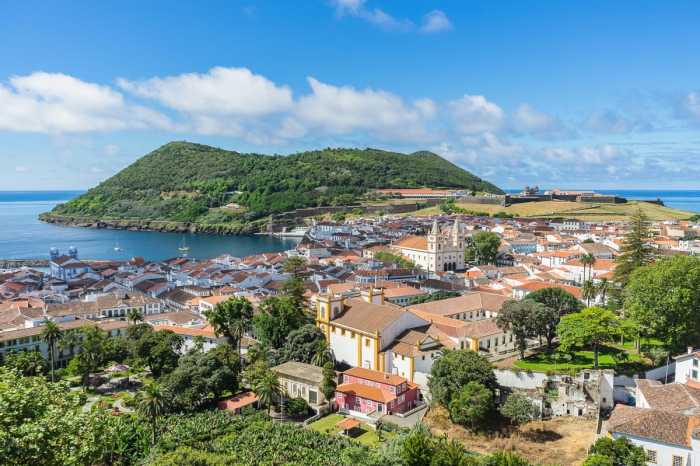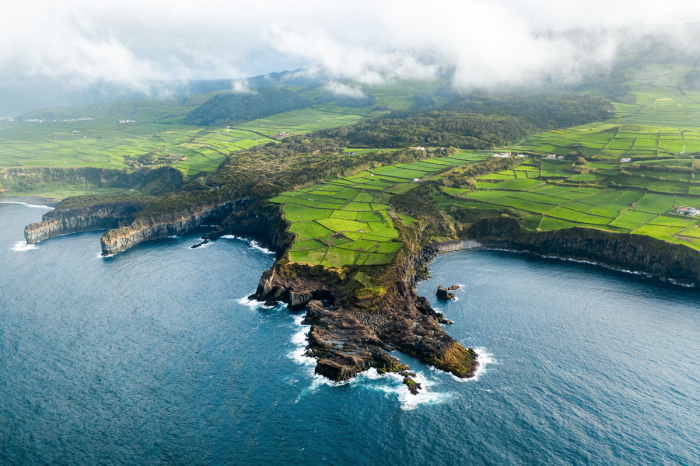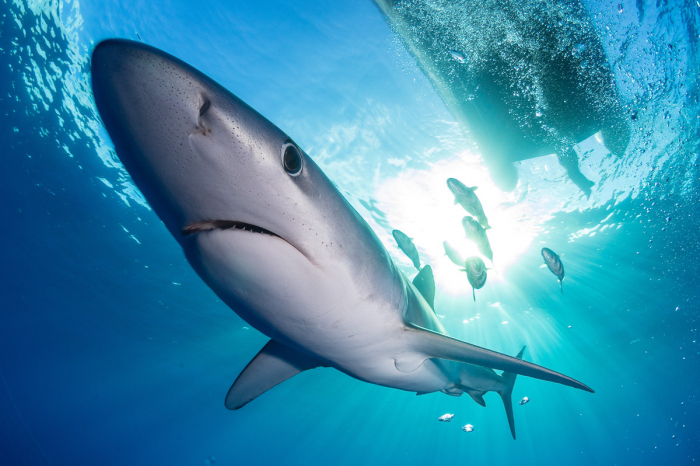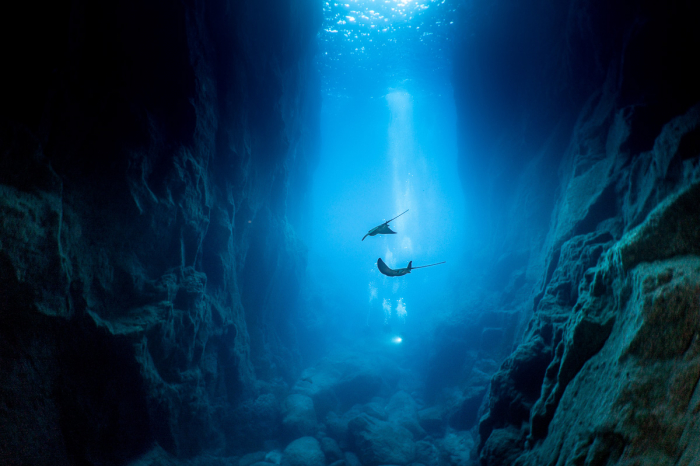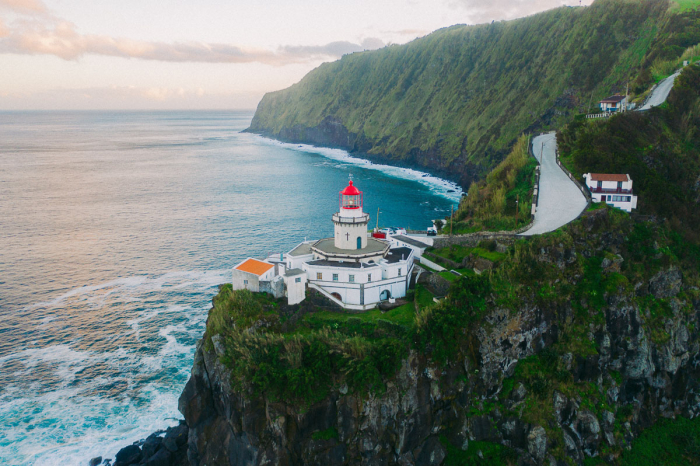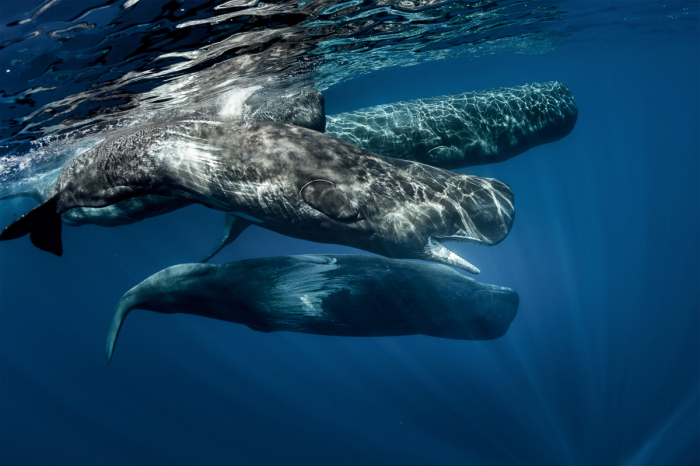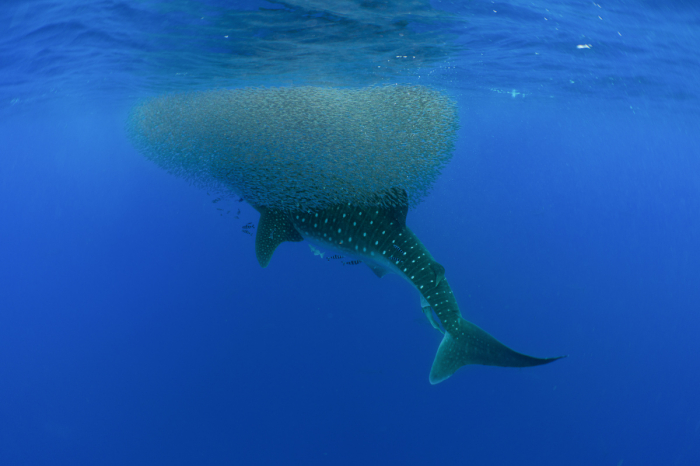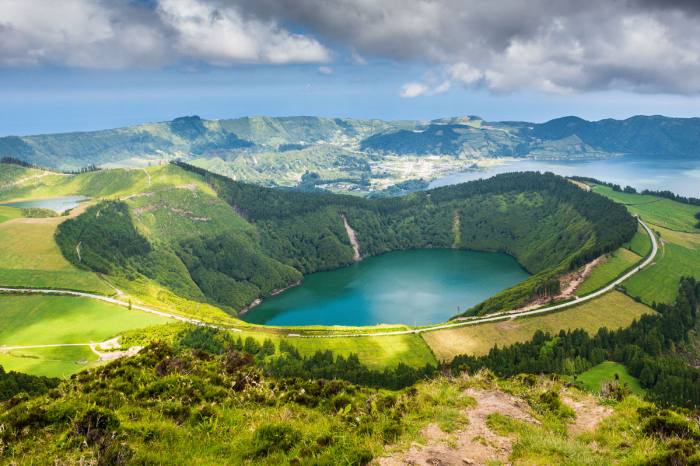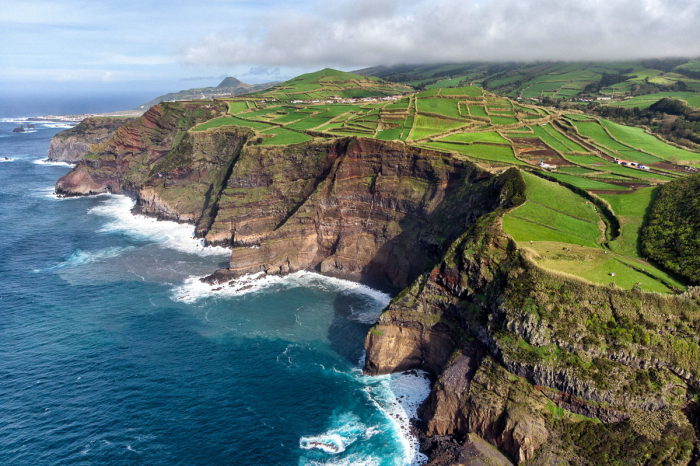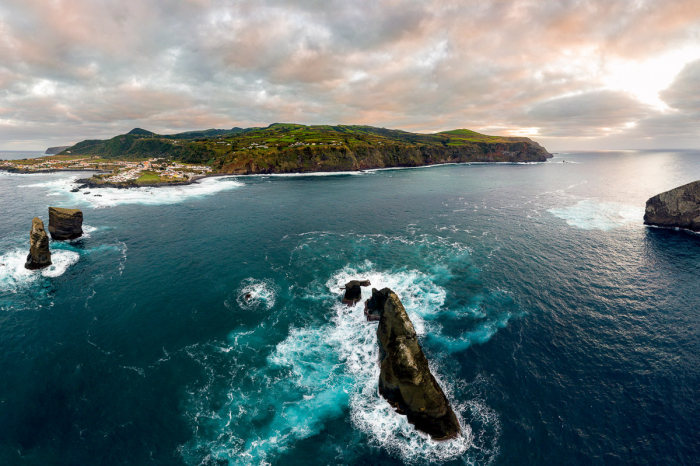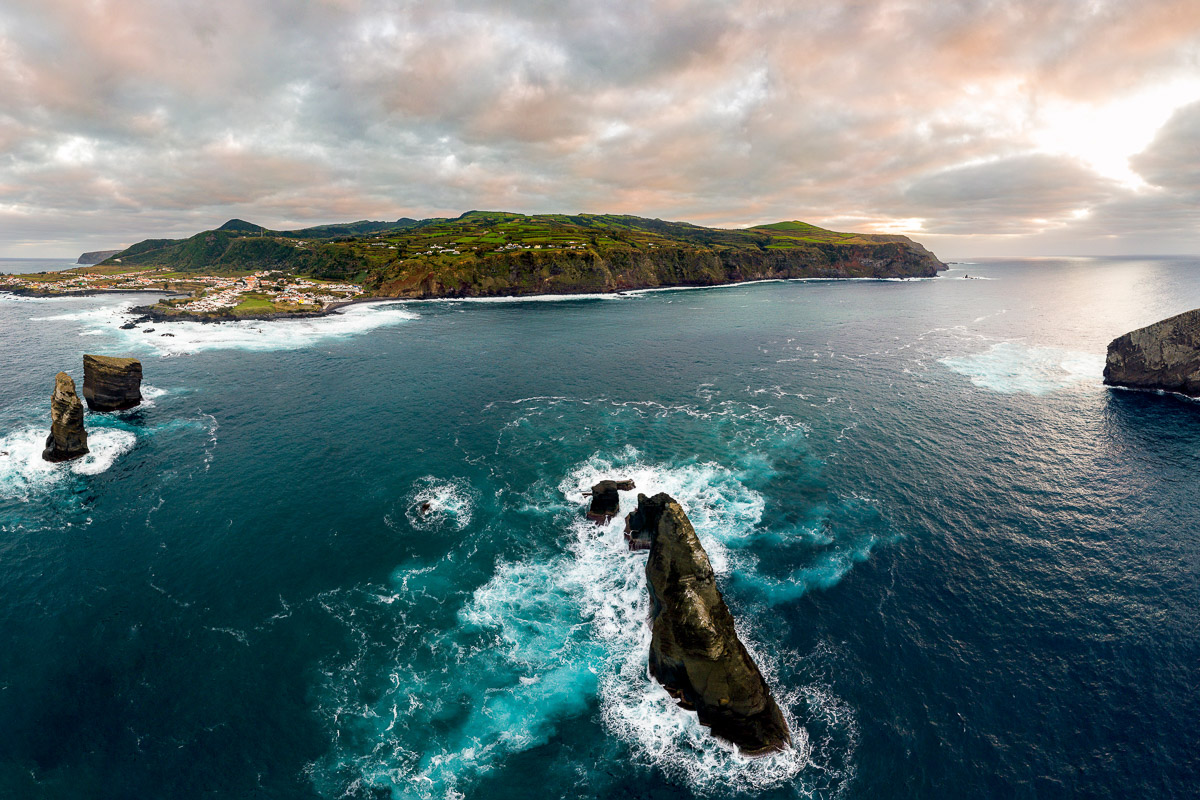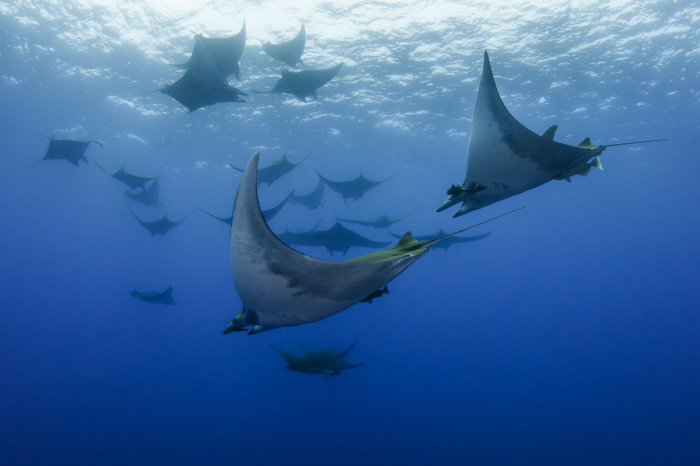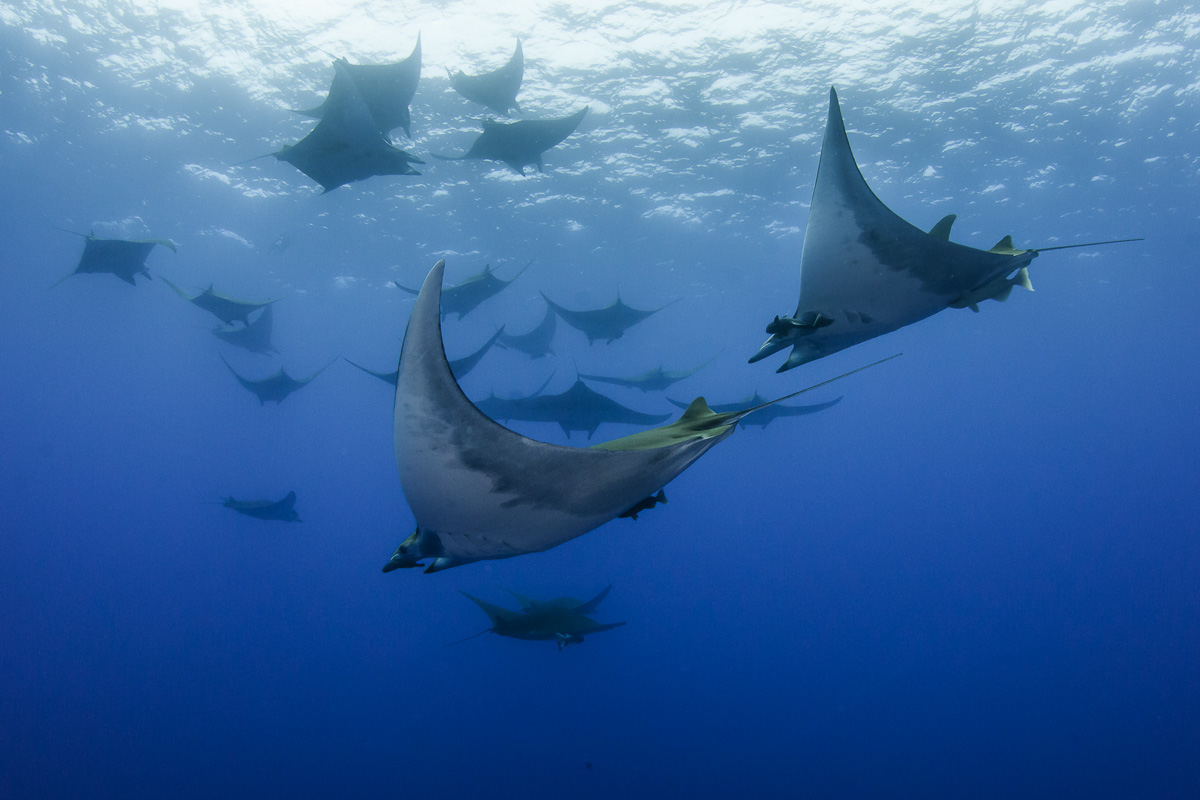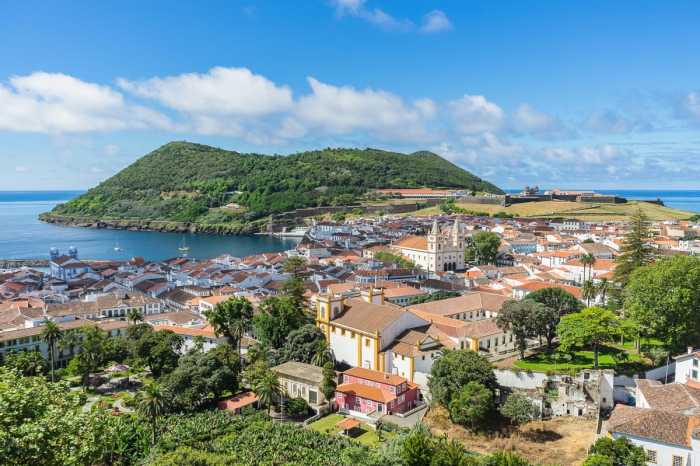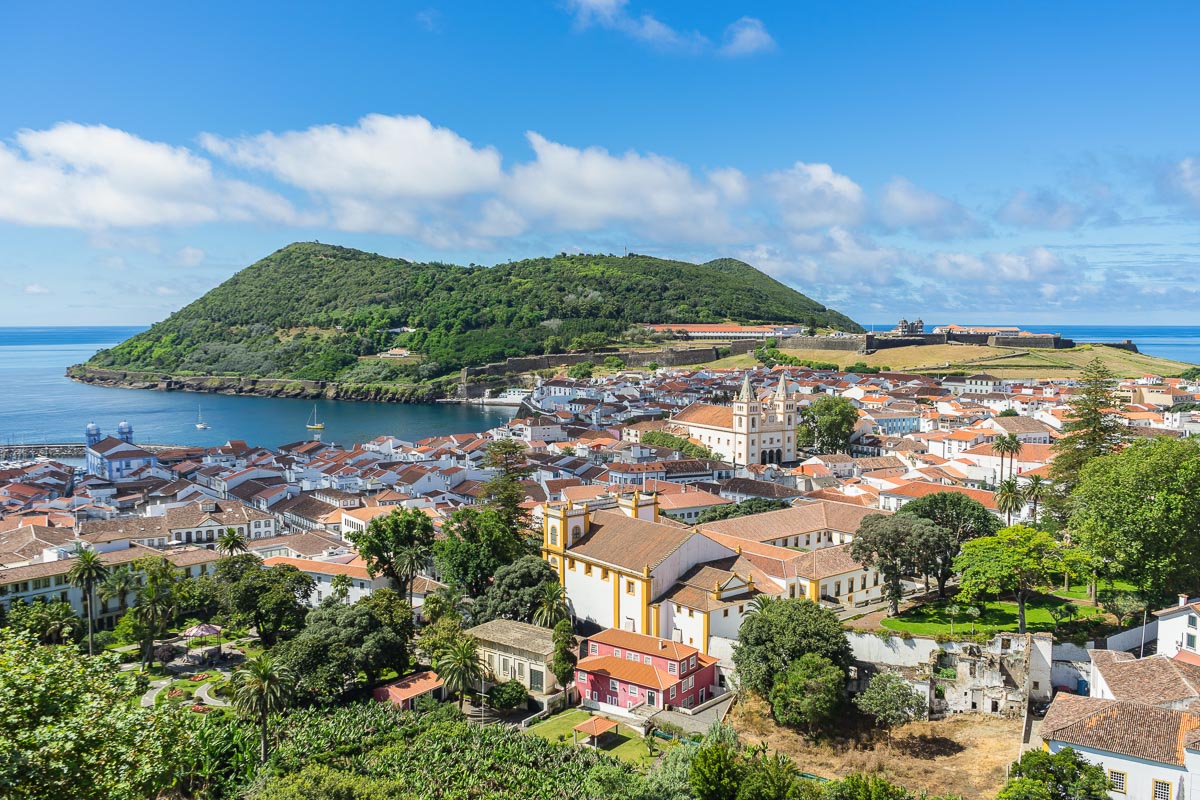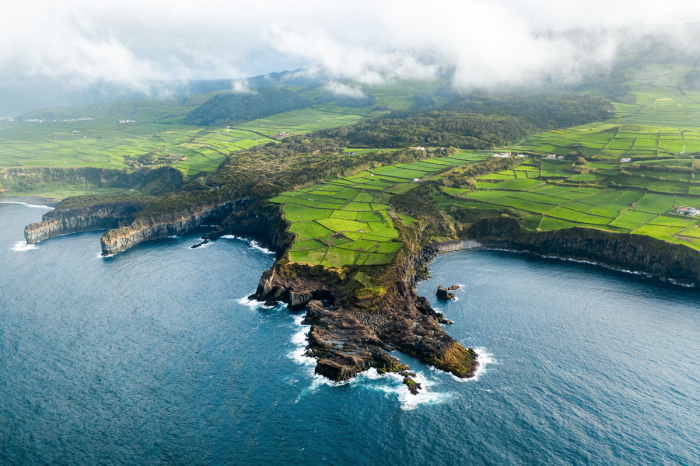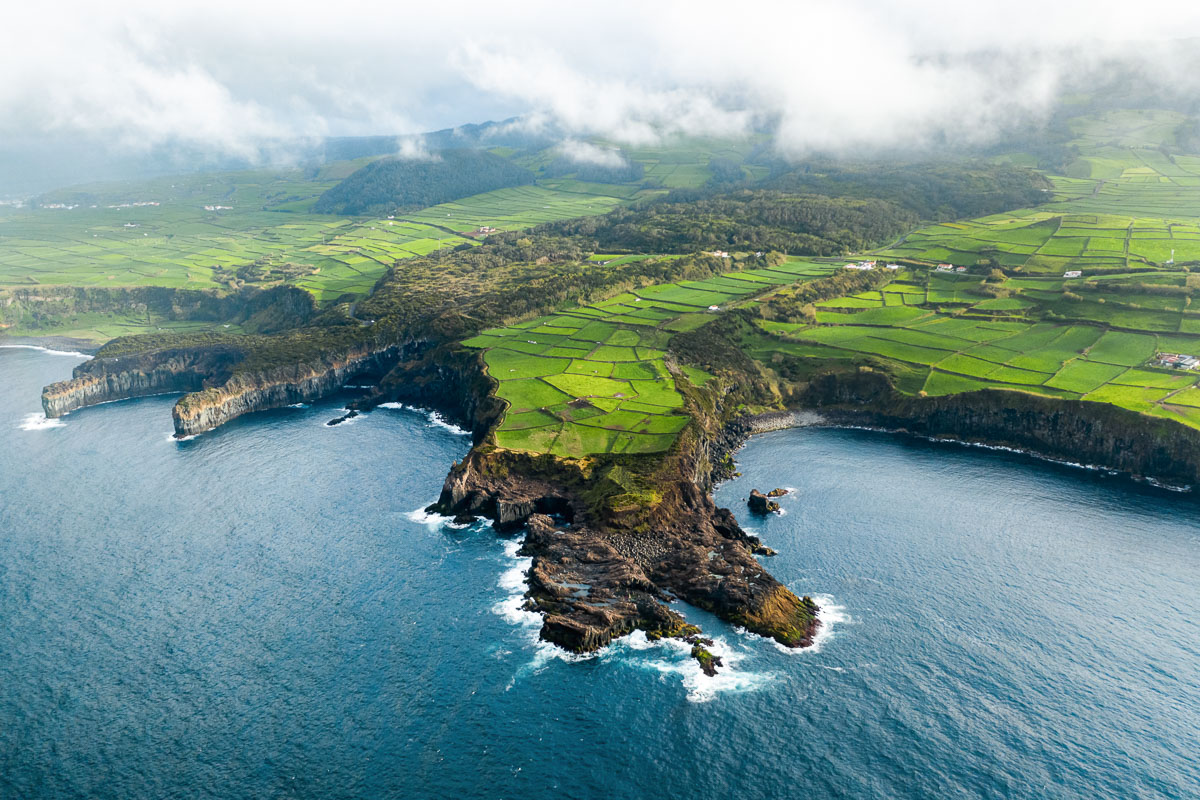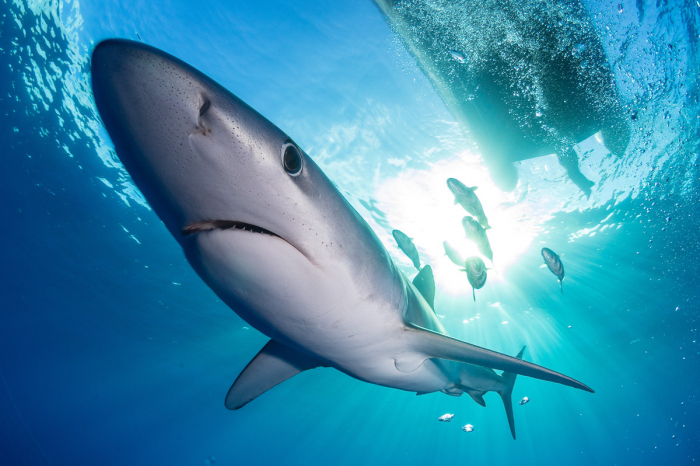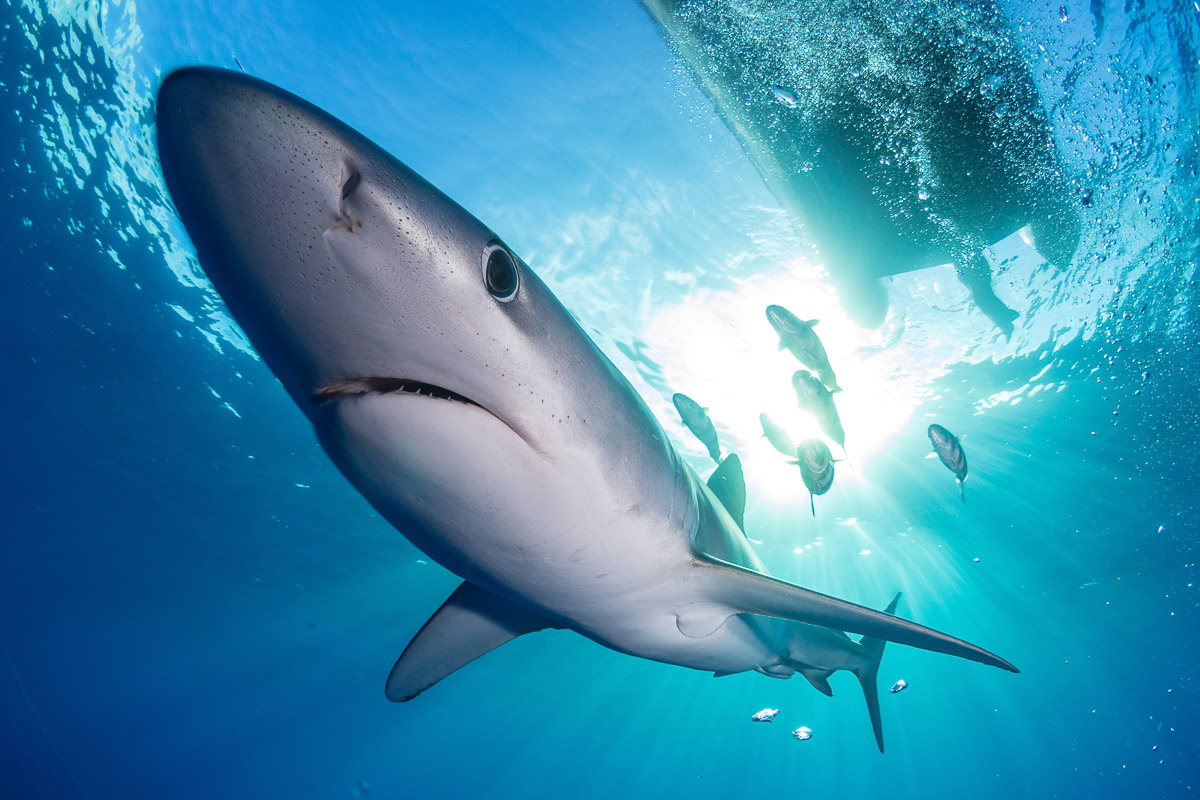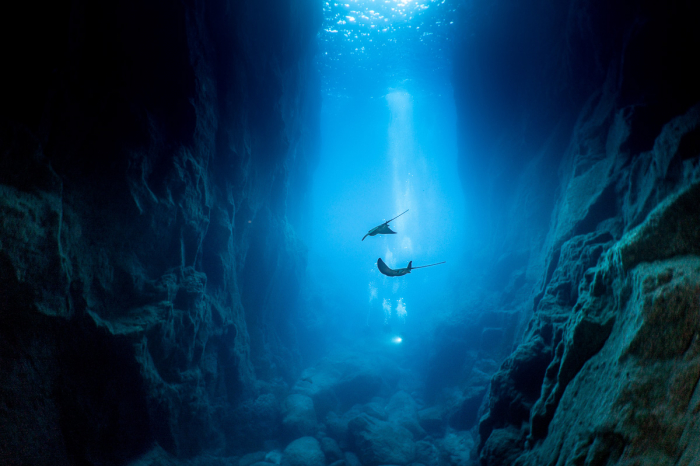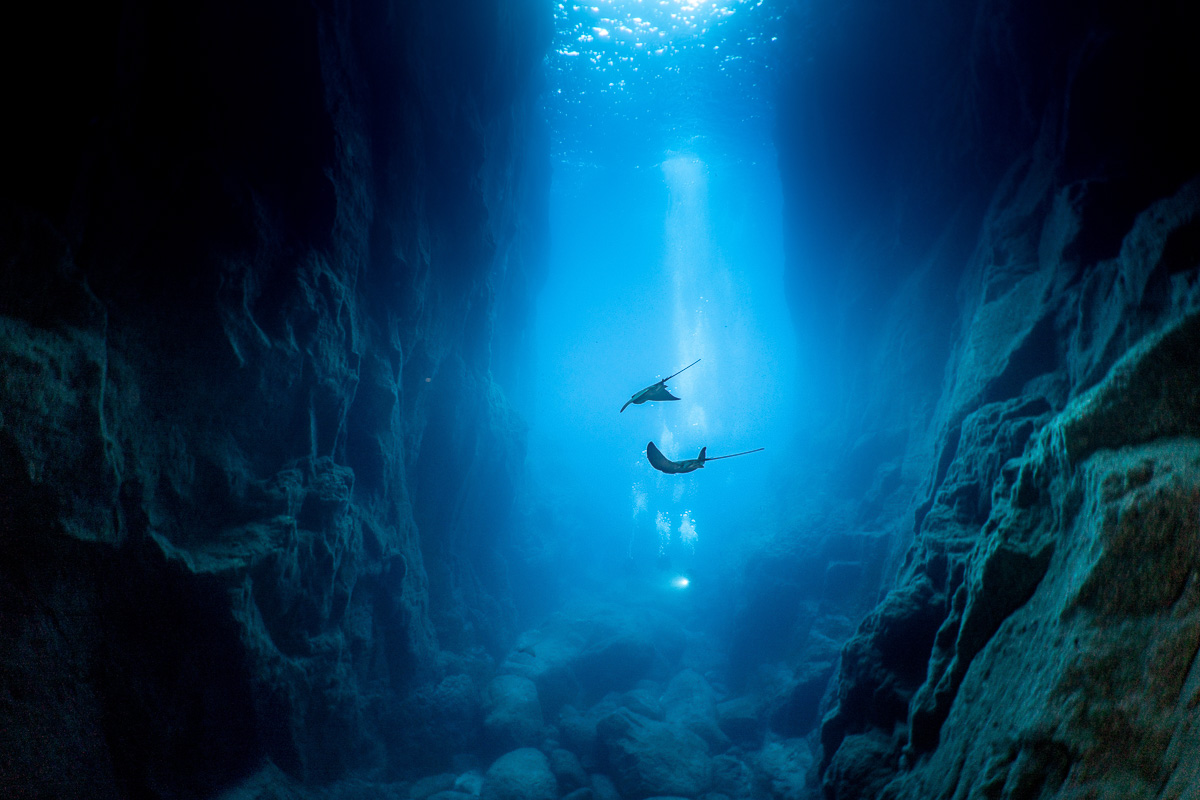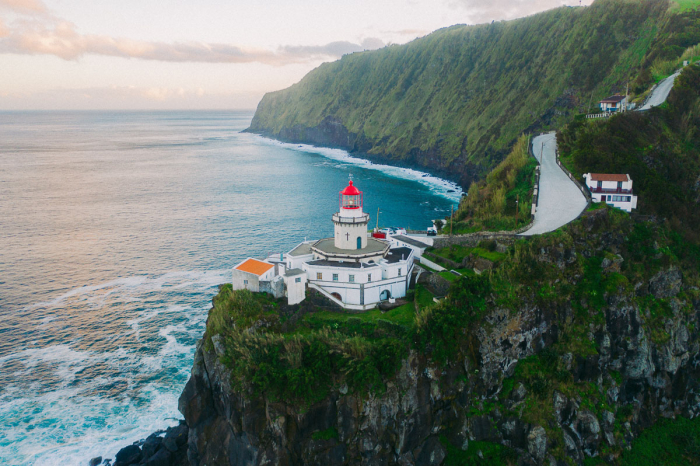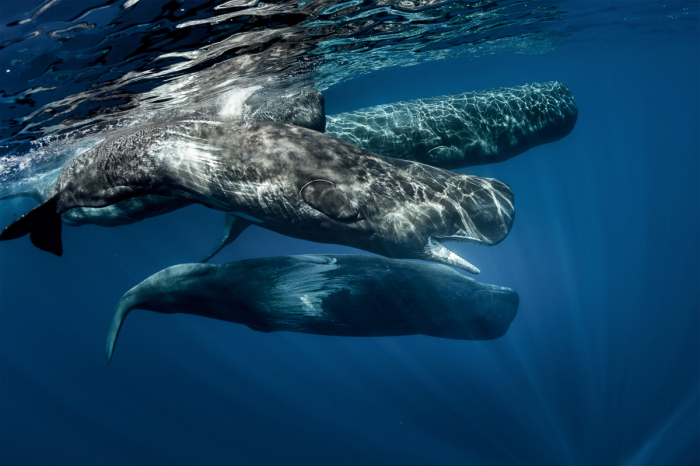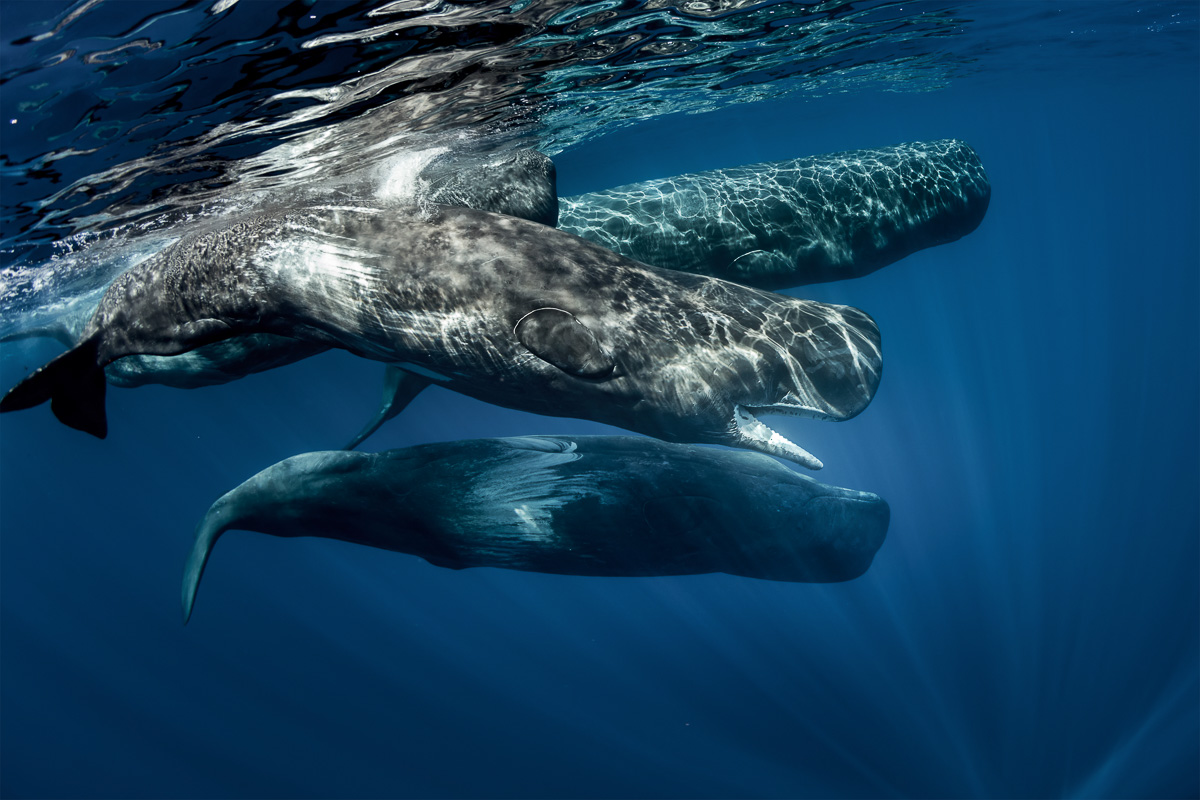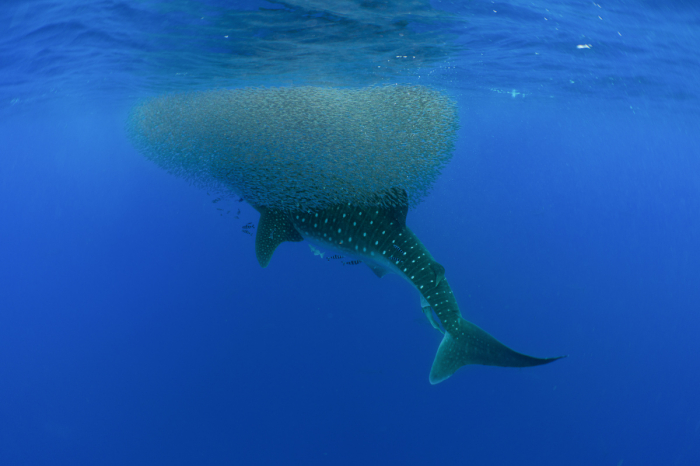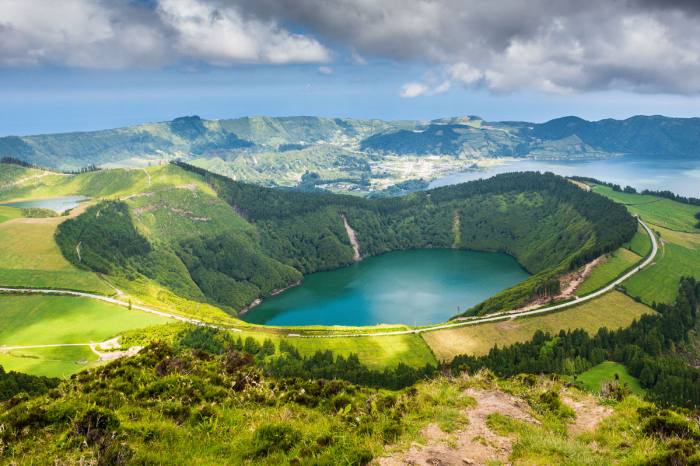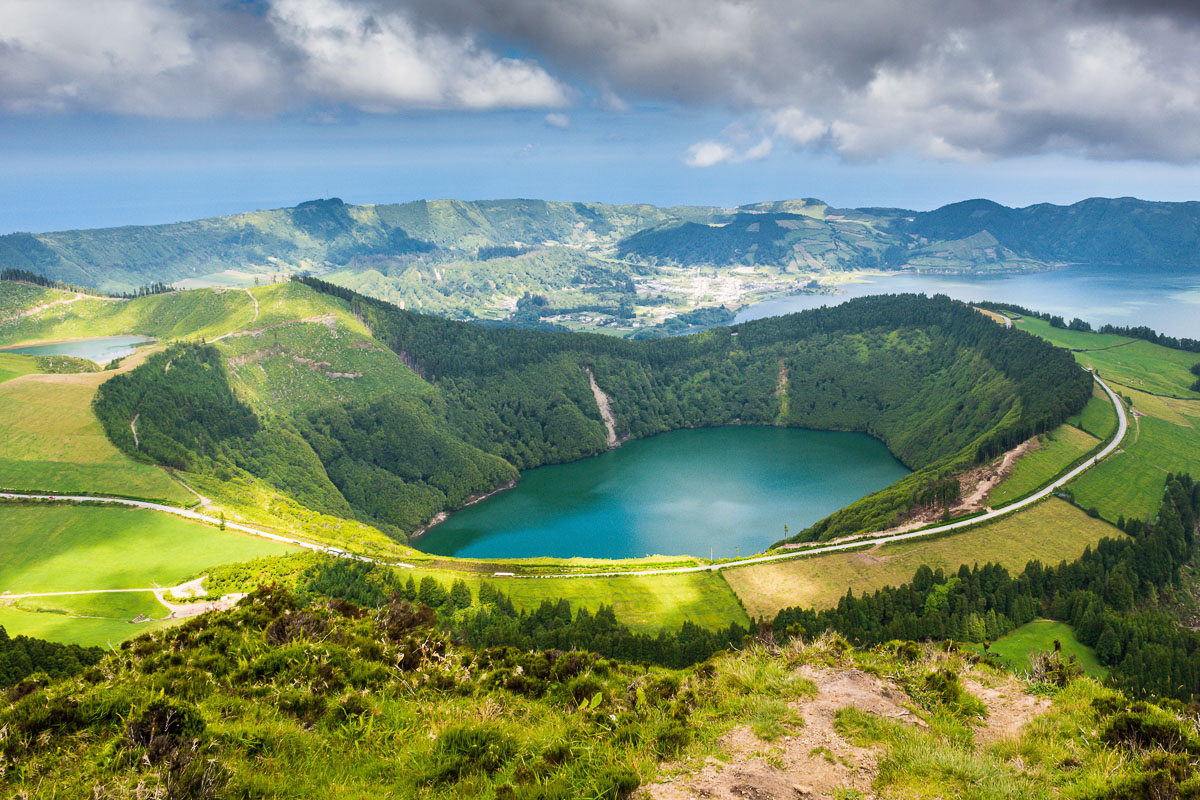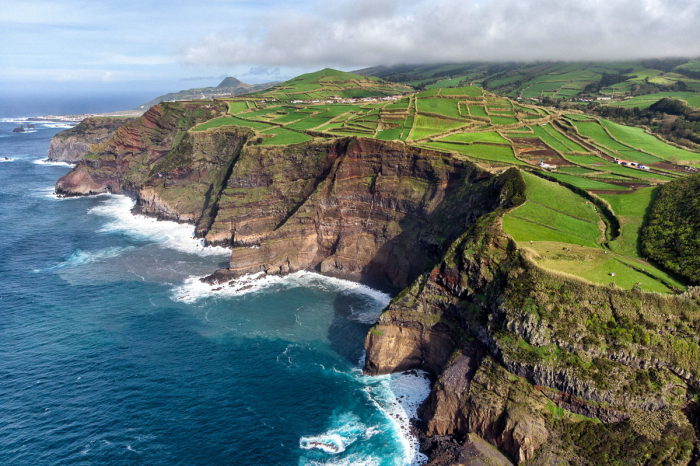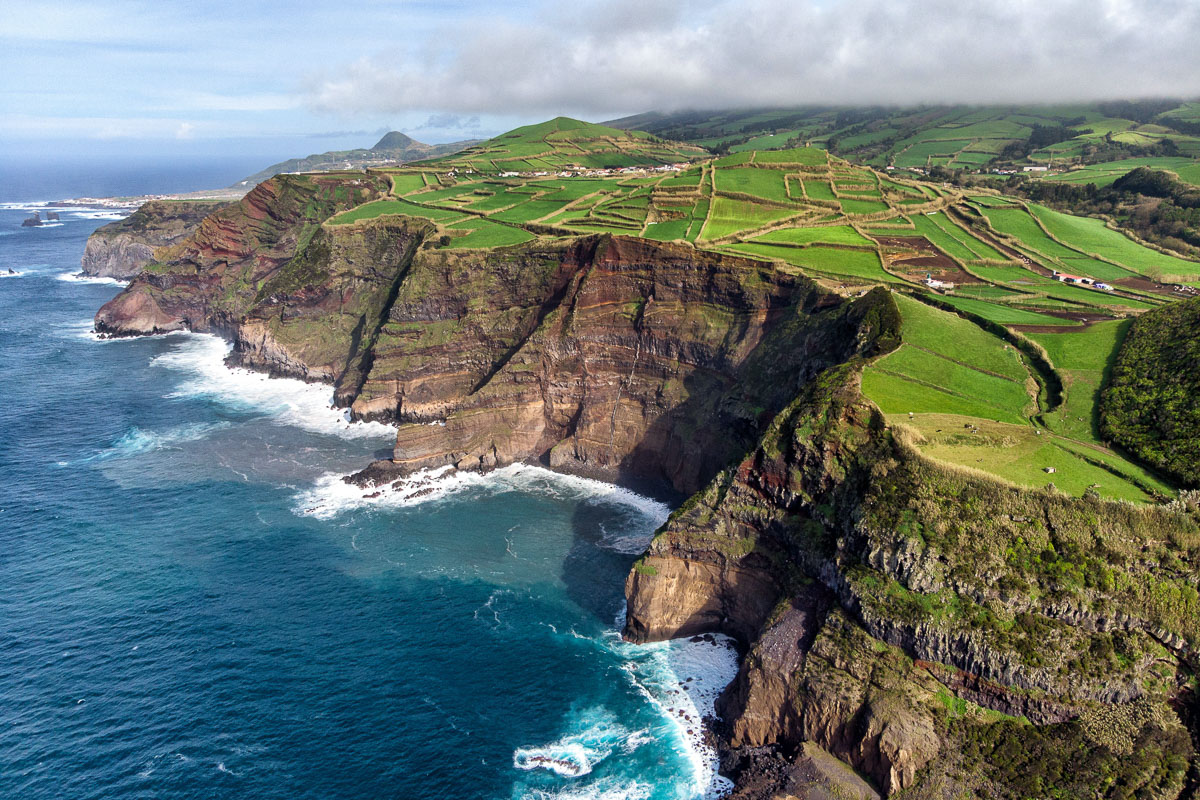 Diving Environment
Type
Sharks, rays, seamounts and wrecks
Level
Advanced and upwards
Diving Season
March to November, best July to October
Top tips

The weather can be temperamental in this remote archipelago, so pack for a little taste of each season - sometimes all in the same day.
Flying can be a great option for longer journeys between the western, central, and eastern island groups, while ferries are great for trips between neighbouring islands.
The Azores contain two of Portugal's 15 Unesco World Heritage sites – the vineyards of Pico and the old town of Angra do Heroismo on Terceira – and three biospheres (Graciosa, Flores and Corvo). The regional government has bolstered this with an award-winning network of natural parks and marine reserves to safeguard the unspoiled environment.
About the Azores
The Azores is a charming Portuguese archipelago located in the midst of the North Atlantic Ocean, some 1500-kilometres from the European coast. Comprising nine volcanic islands, the Azores are both stark and striking in appearance, boasting verdant volcanic ridges cradling emerald-green lakes, and sapphire-blue bays below. Beyond the craters, much of the land is used for farming, and the rugged landscape is somehow seamlessly interspersed with beautifully manicured fields and prairies. As you can imagine, the hiking here is magnificent, with many must-see footpaths meandering from peak to peak.
Whilst each island has its own unique charm, they all share a similar sleepy ambience reminiscent of times long passed. You'll find a wonderful mix of architecture which capitalises on the archipelago's beautiful black volcanic stone. Grand colonial manor houses stand tall with pride, alongside humble, hunching farm houses and fascinating 15th-century churches. In fact, the historical and cultural merit of these islands is evidenced with not one, but two, UNESCO World Heritage sites - the vineyards of Pico and the old port town of Angra do Heroismo Terceira.
How to get there
Daily flights depart from both Lisbon and Porto to the Azores, landing in Sao Miguel, Faial, or Terceira. Santa Maria and Pico can also be reached from Lisbon or Porto, but flights are not offered daily. International travel to the Azores has become easier in recent years, with weekly direct flights offered from London and Manchester to São Miguel. Boston also services the Azores, with direct flights to Terceira and São Miguel. Surprisingly, during popular tourism periods, you can even fly direct to the Azores from Oakland, California! Although the trip takes a solid 11-hours. Other countries offering direct flights to the Azores include Canada, Denmark, Switzerland, Germany, Netherlands and Spain.
The Azores are well connected to one another by inter-island flights, but prices can be steep. Ferries are far less expensive, readily available, and very scenic, but bear in mind that you're in the middle of the Atlantic Ocean, and conditions can sometimes be rough. Car hire, taxis and buses are all readily available to help you get around the islands.
Where to stay
Corvo and Flores
These two remote UNESCO Biosphere Reserves are all about getting back to nature. In fact, the tiny island of Corvo has less than 500 inhabitants! Expect waterfalls, lakes, and breathtaking landscapes to explore at your leisure, plus a few charming guesthouses.
Pico and the central islands
Pico has become a hotspot for whale watching, and as such, is a popular island base when visiting the Azores. Despite this, it remains less developed than some other islands, even with its dramatic volcanic peak. Terceira has the second largest population and is known as the party island of the Azores. And while it is far from being Portugal's answer to Ibiza, there's always something going on, such as the Sanjoaninas street party in downtown Angra do Heroísmo.
São Jorge is known for stunning scenery, delicious unpasteurized cheese, and great surfing, while Graciosa is home to a charming old-age-style farming community. And finally, Faial is a legendary hub for sailors making long, transatlantic journeys between America, Europe and Africa.
São Miguel and Santa Maria
São Miguel is the largest and most populated island of the archipelago, and is also known as the 'green island'. Many iconic photographs of the Azores are taken from this island, with its stunning verdant scenery, hot springs, and official hiking trails meandering through the landscape. For those looking for a little extra luxury from their accommodation, São Miguel might be a good bet. As for Santa Maria, as the southernmost island in the archipelago, it's also the warmest, offering predictable and sunny climate and a chilled vibe to match.
Dive season and weather
One of the great things about the Azores is that almost everything coincides to create the trip of a lifetime. The main diving and whale watching seasons run from July to October, offering the best chances to spot mobulas, mantas, blue sharks, and whale sharks. Not to mention sperm whales, all manner of dolphins, and much more. This is also when the archipelago experiences its best and most consistent weather, with temperatures reaching the low 20s - both on land and in the water - and suitable conditions at the more remote offshore sites. Larger baleen whales such as blue, fin and sein whales often pass through a little earlier in the year, around April and May, while humpbacks are generally more common in October.
Conservation in the Azores
As well as hosting two UNESCO World Heritage sites, a third of the islands in the Azores are designated UNESCO Biosphere Reserves - specifically, Graciosa, Flores and Corvo. And, the regional government has implemented an impressive network of natural parks and marine reserves to help further protect the unspoiled natural environment. Up until the 1980s the Azores was probably best known for hunting whales, not watching them. And you can still see the towers that line the coasts of several islands where 'spotters' - or vigias - used to stand watch. These expert viagas used to earn a living by directing whaling ships from the towers, but are now utilised in better ways. Whale-watching operators now employ the viagas, who use the same skills passed down through generations, to guide the tour boat towards the action.
---