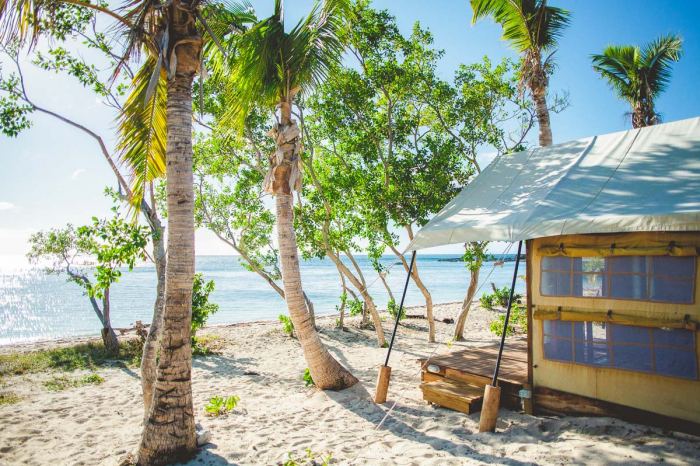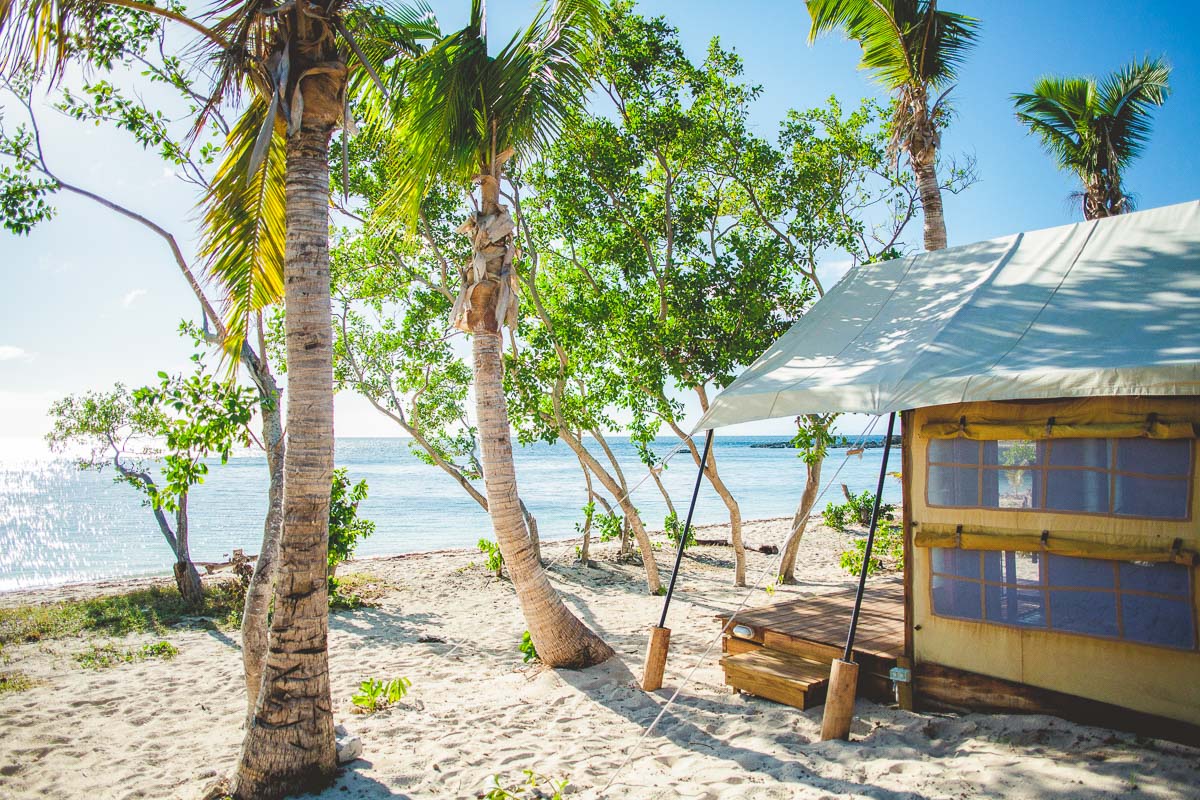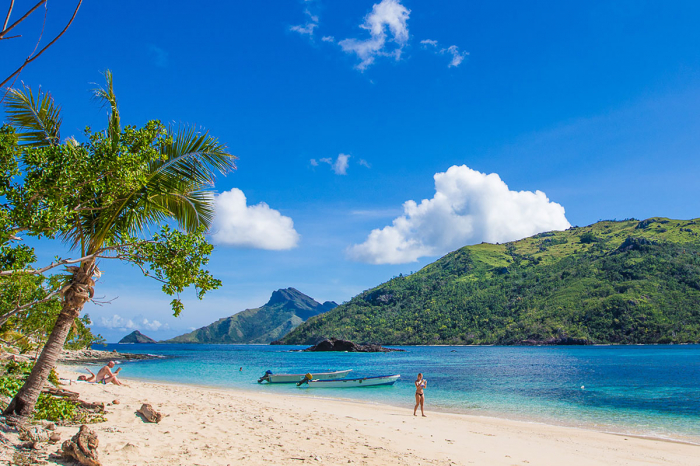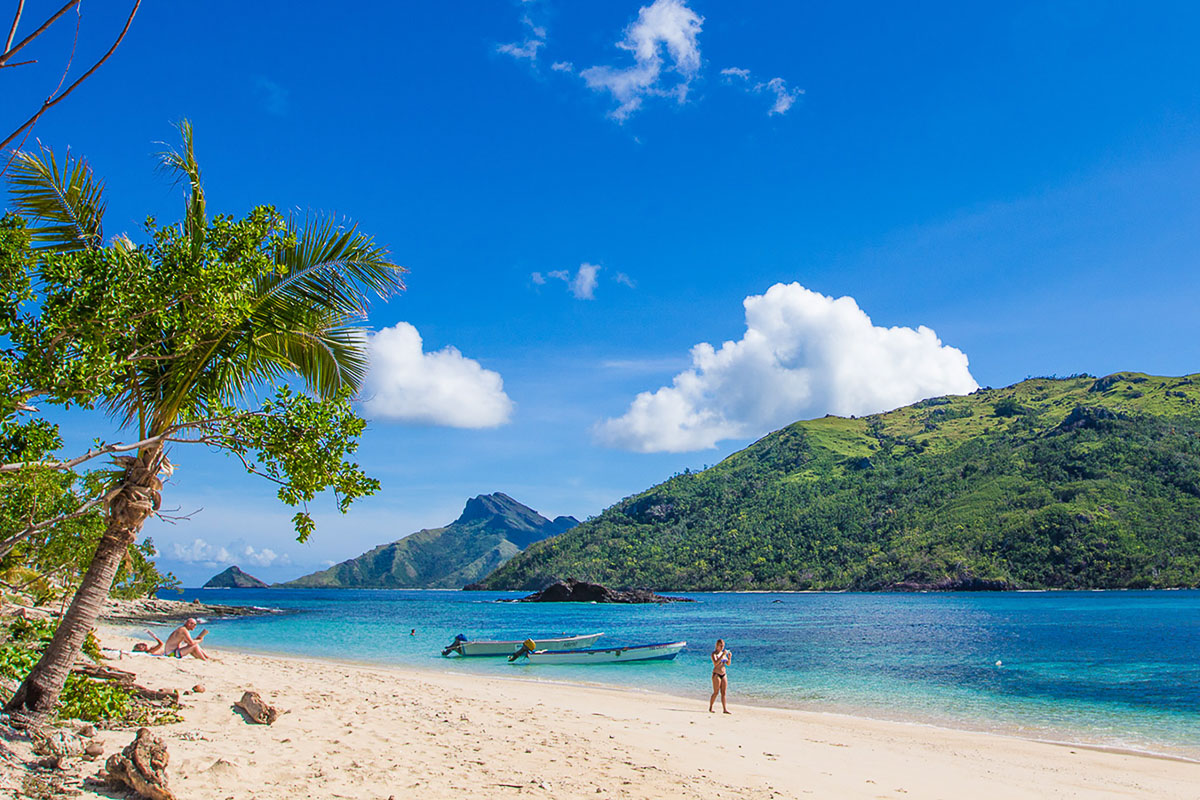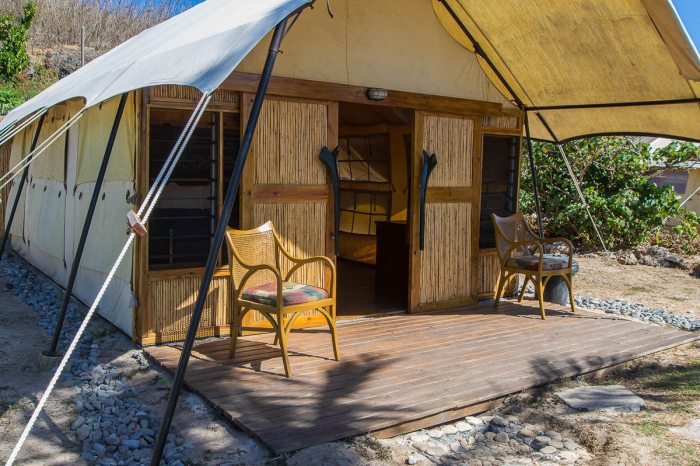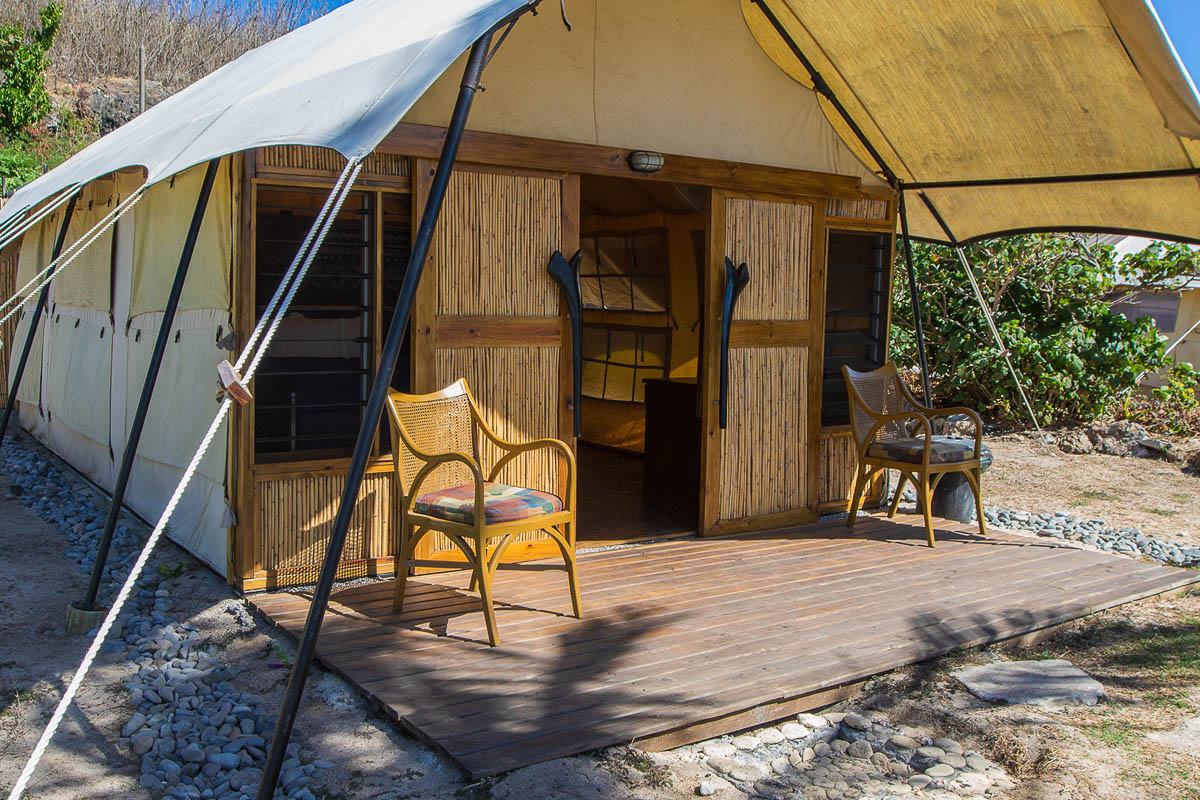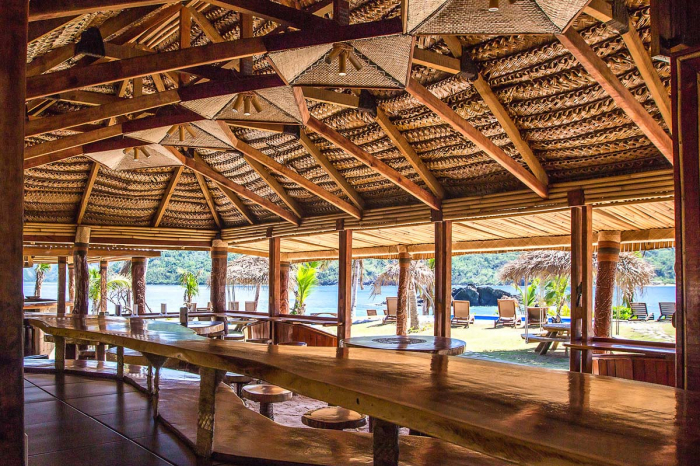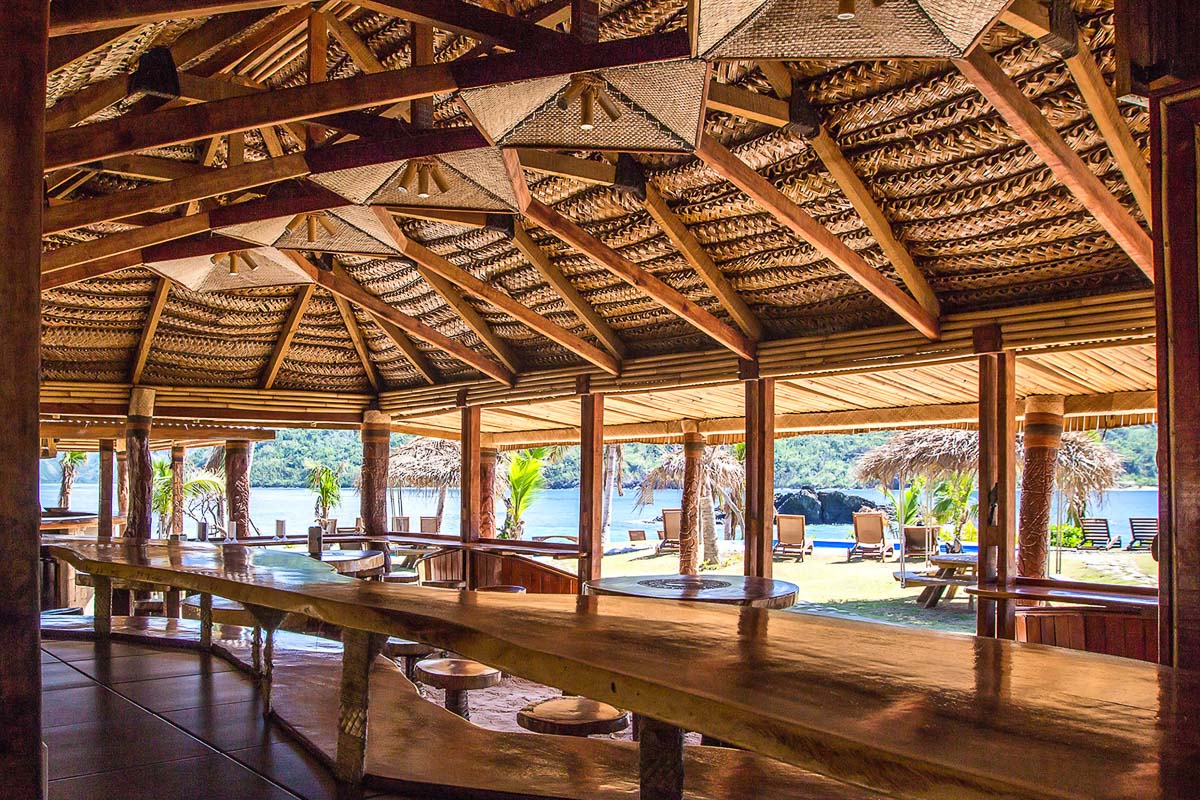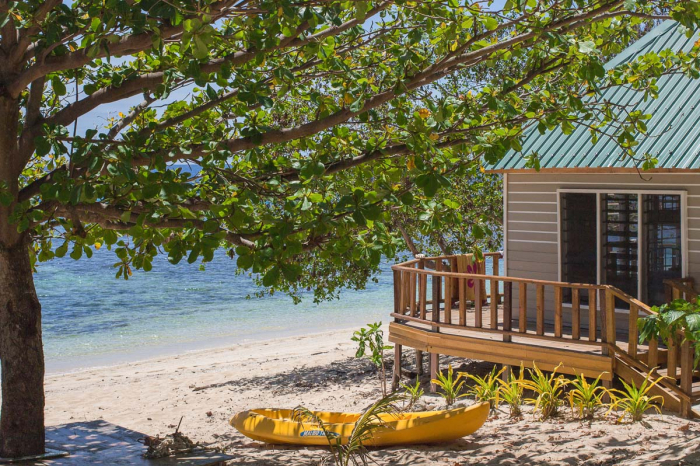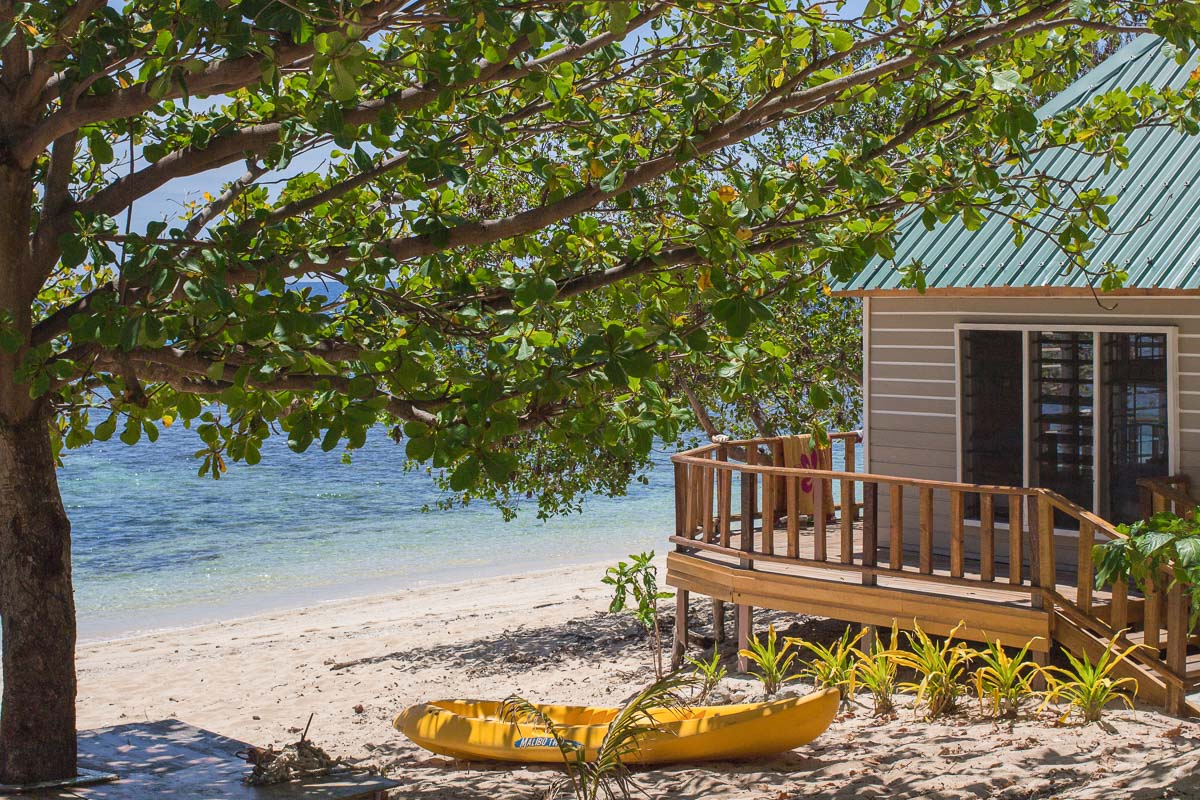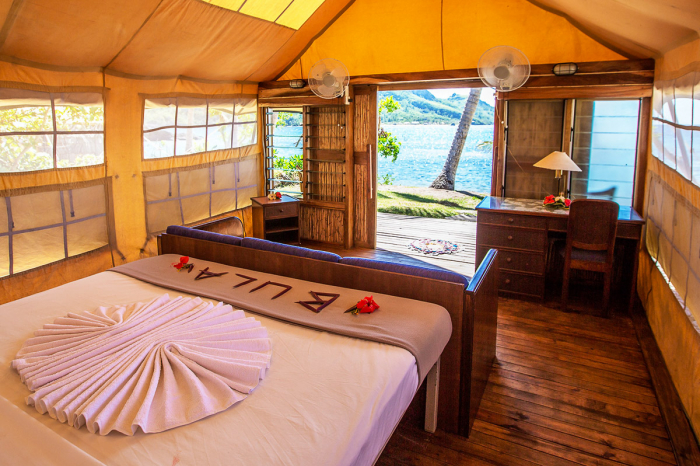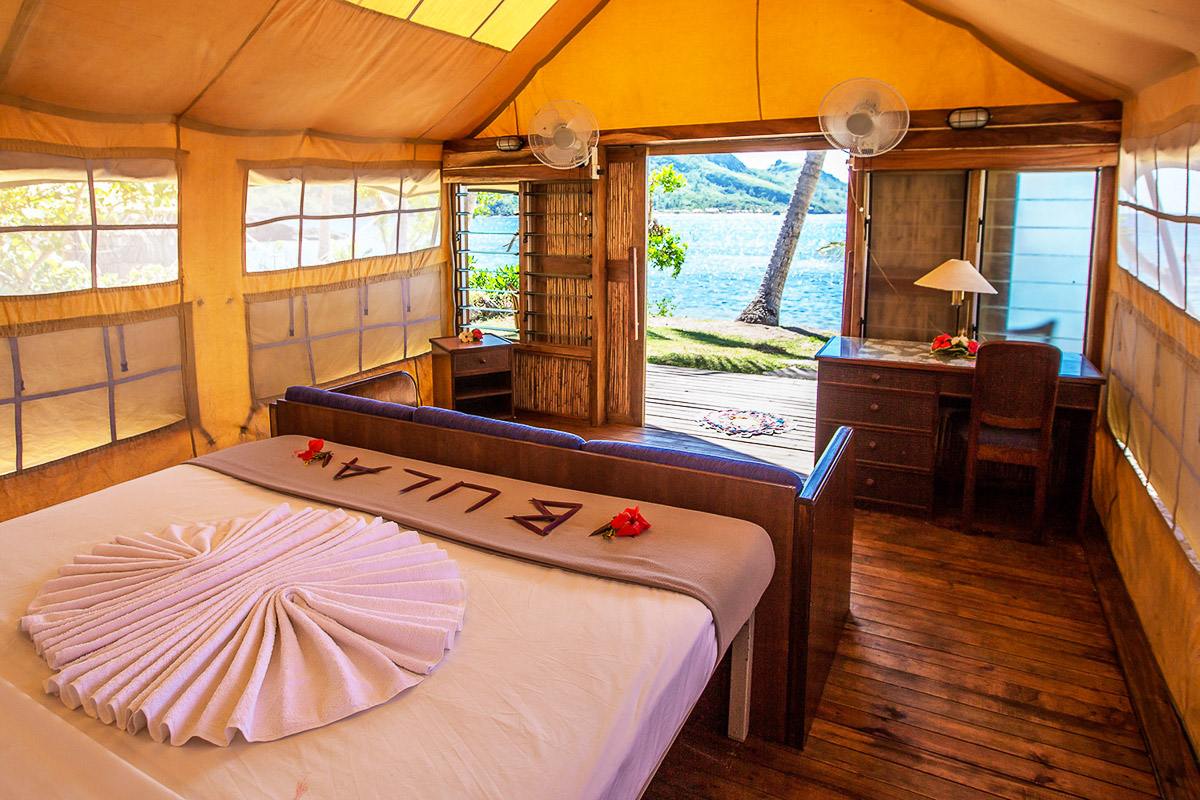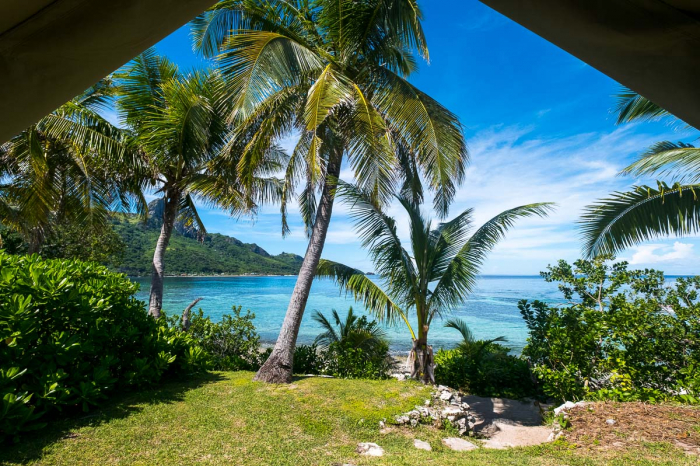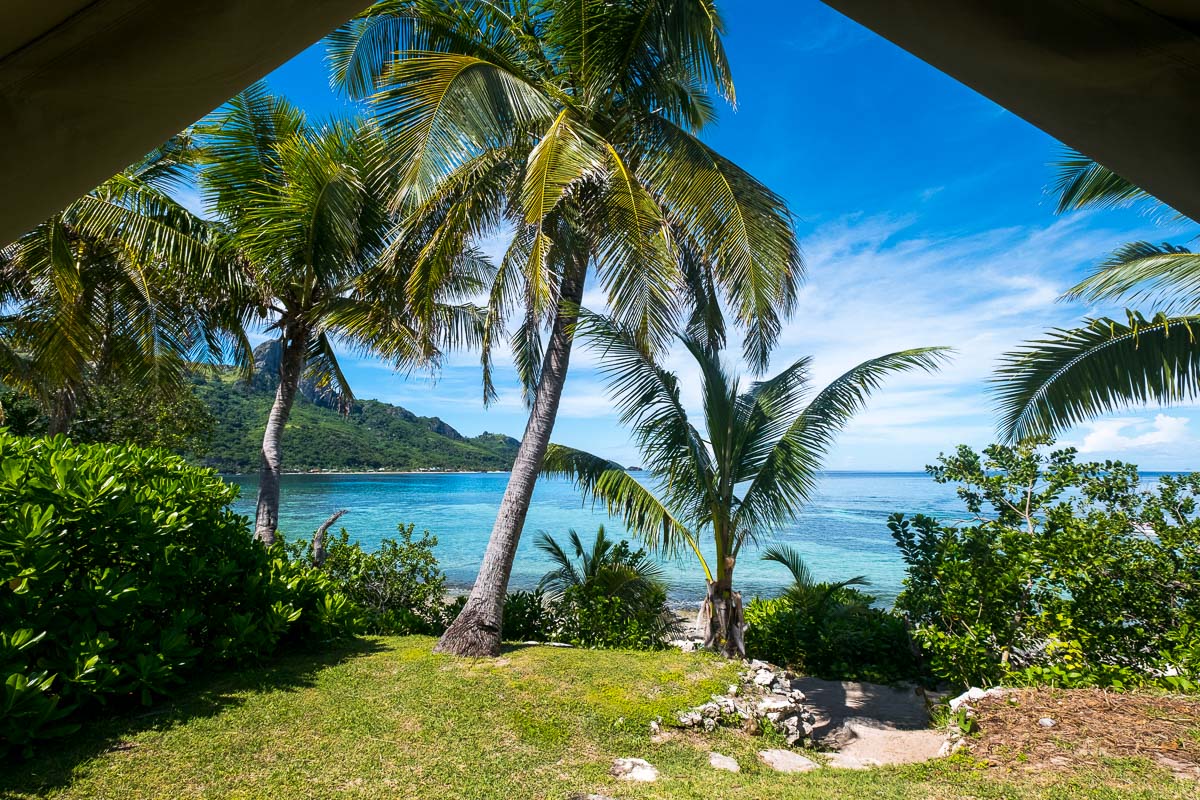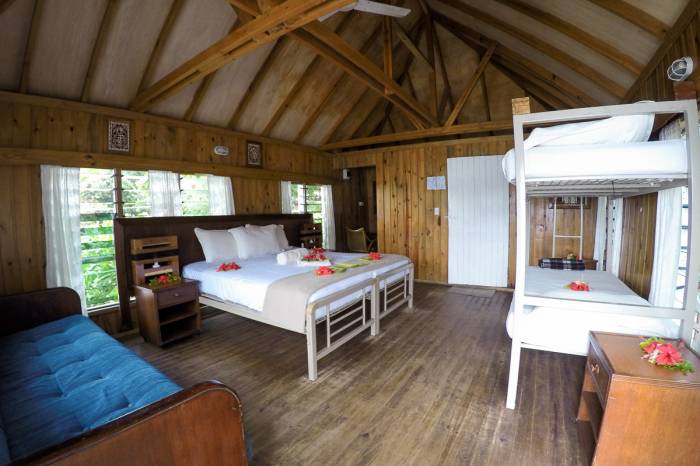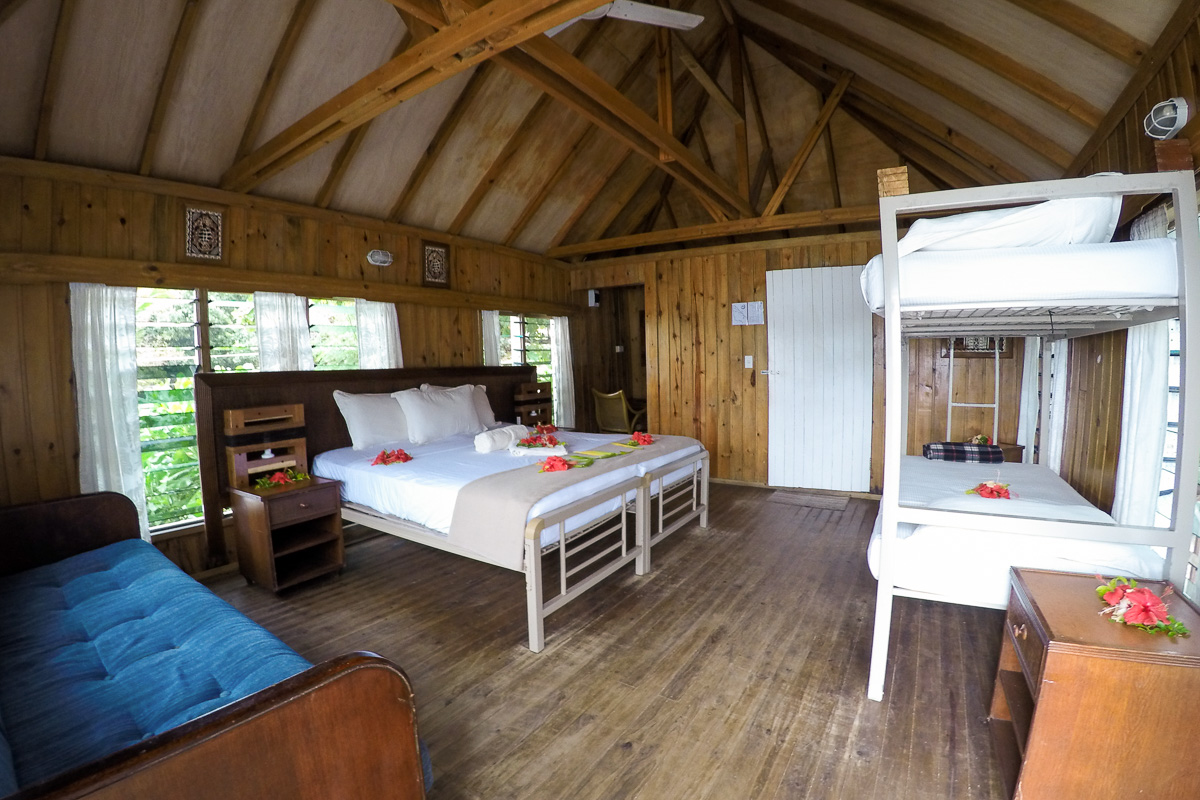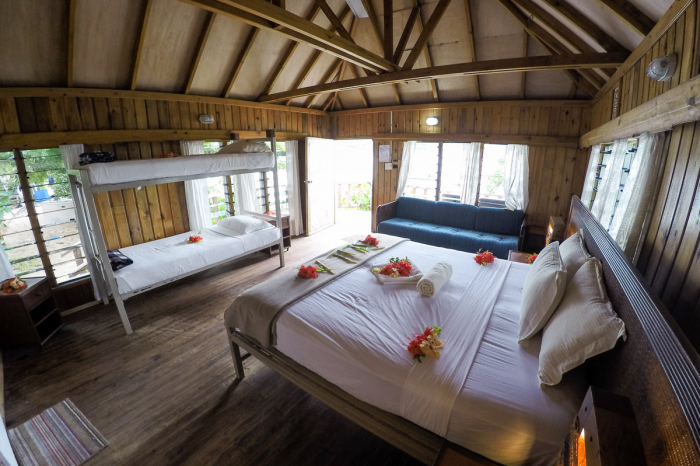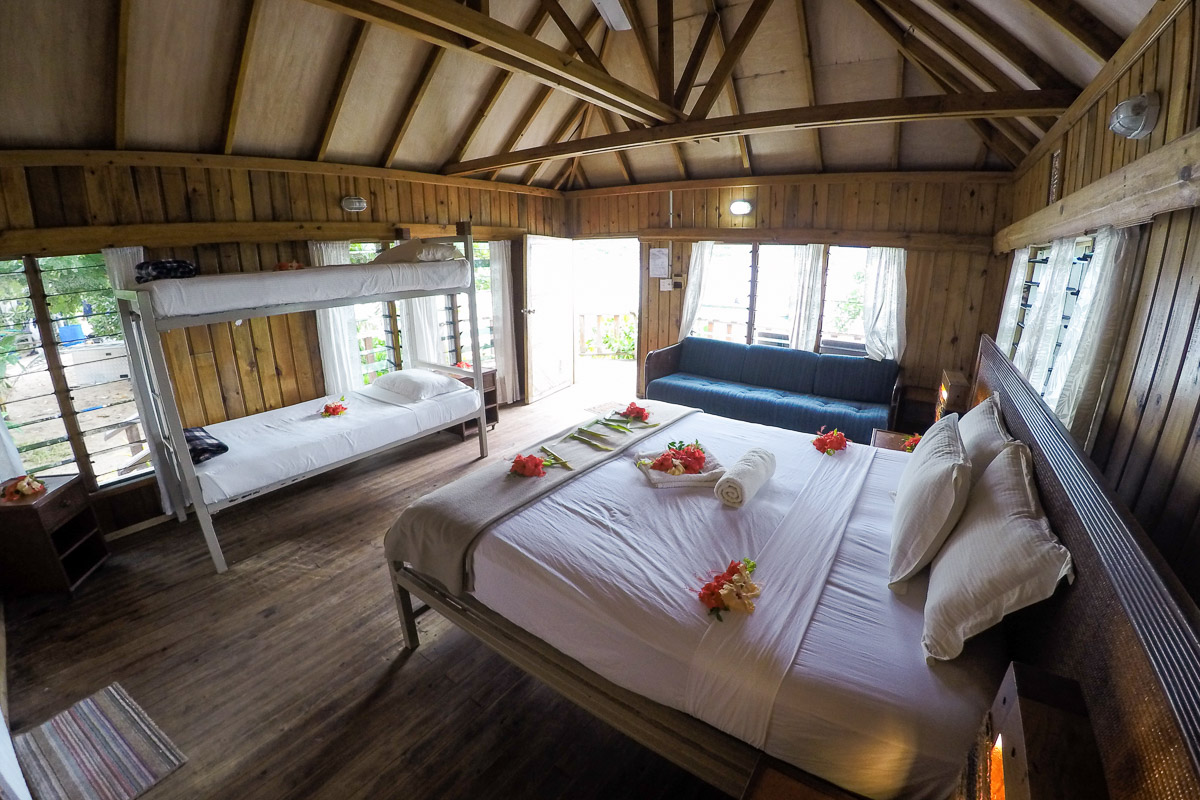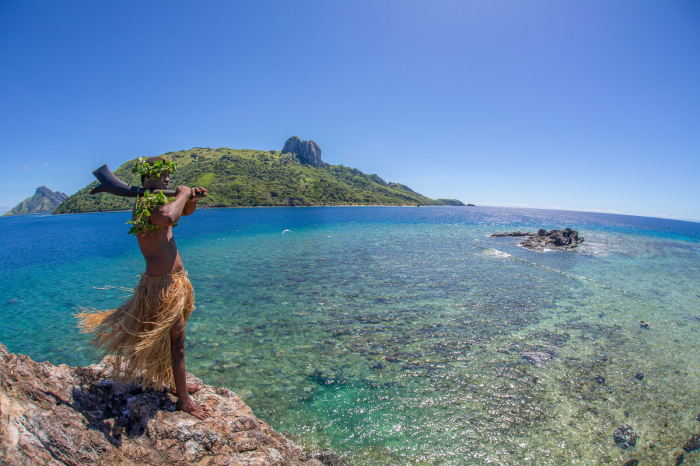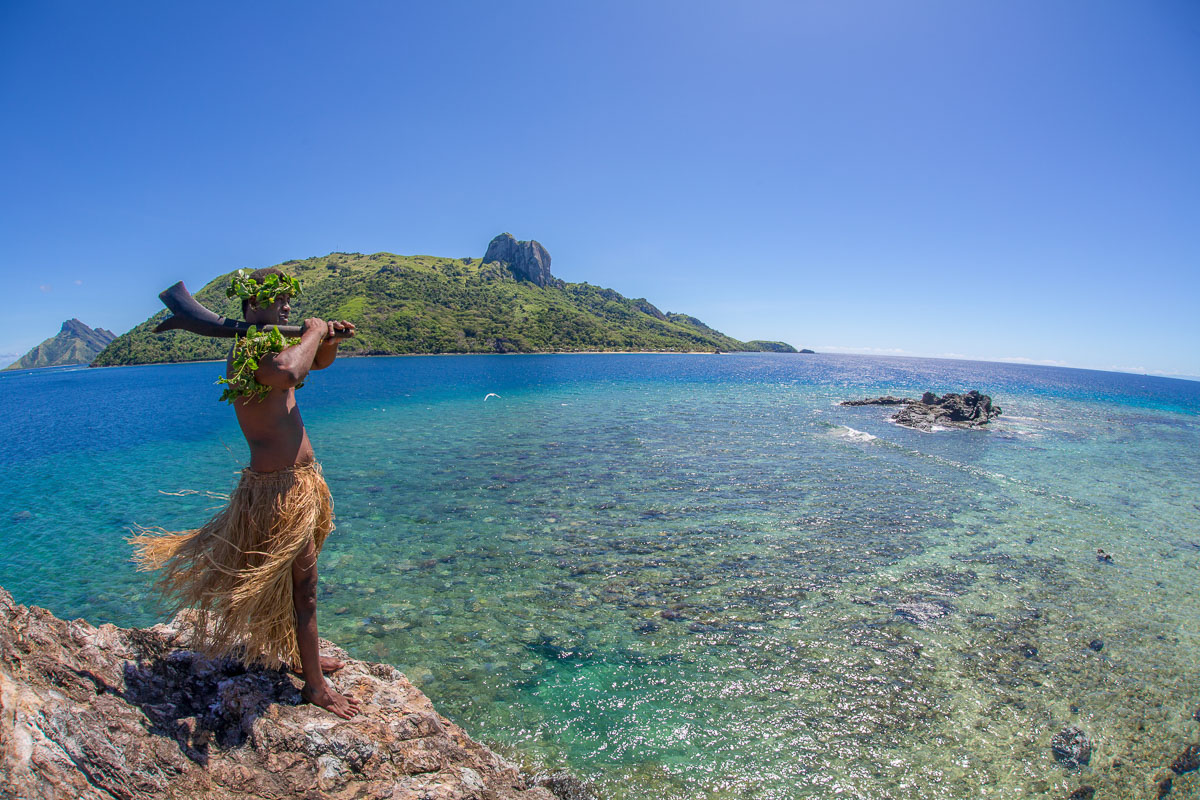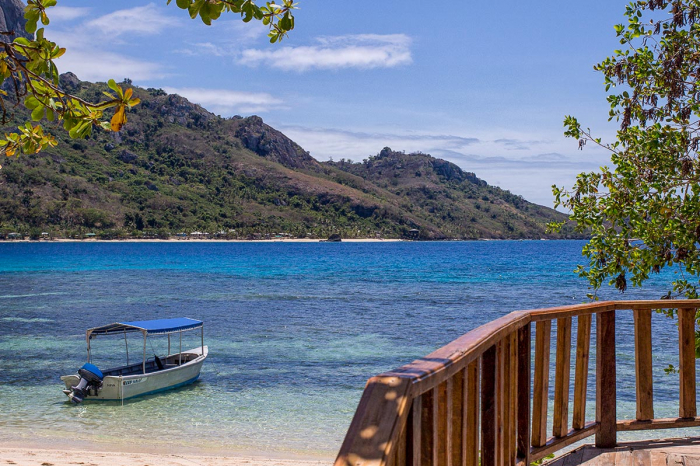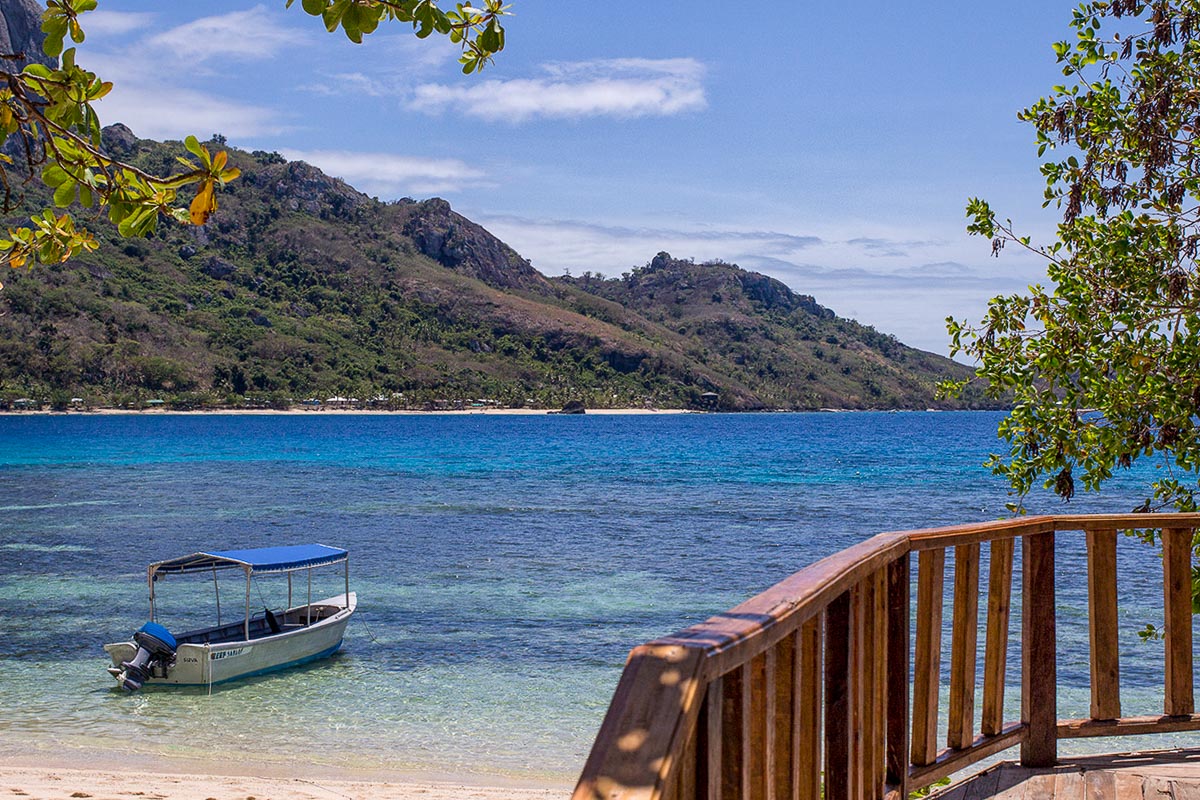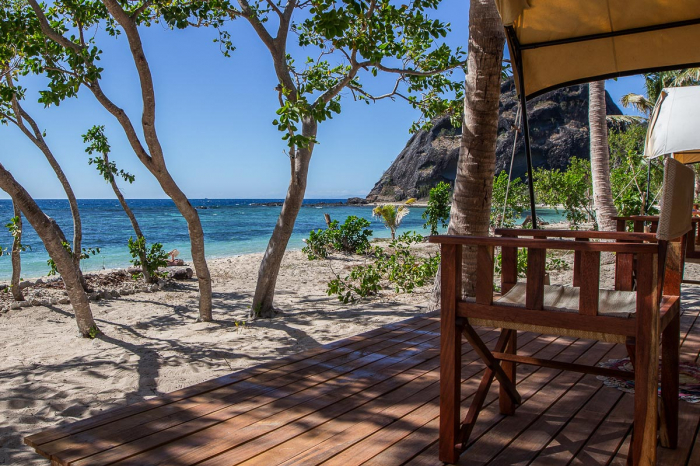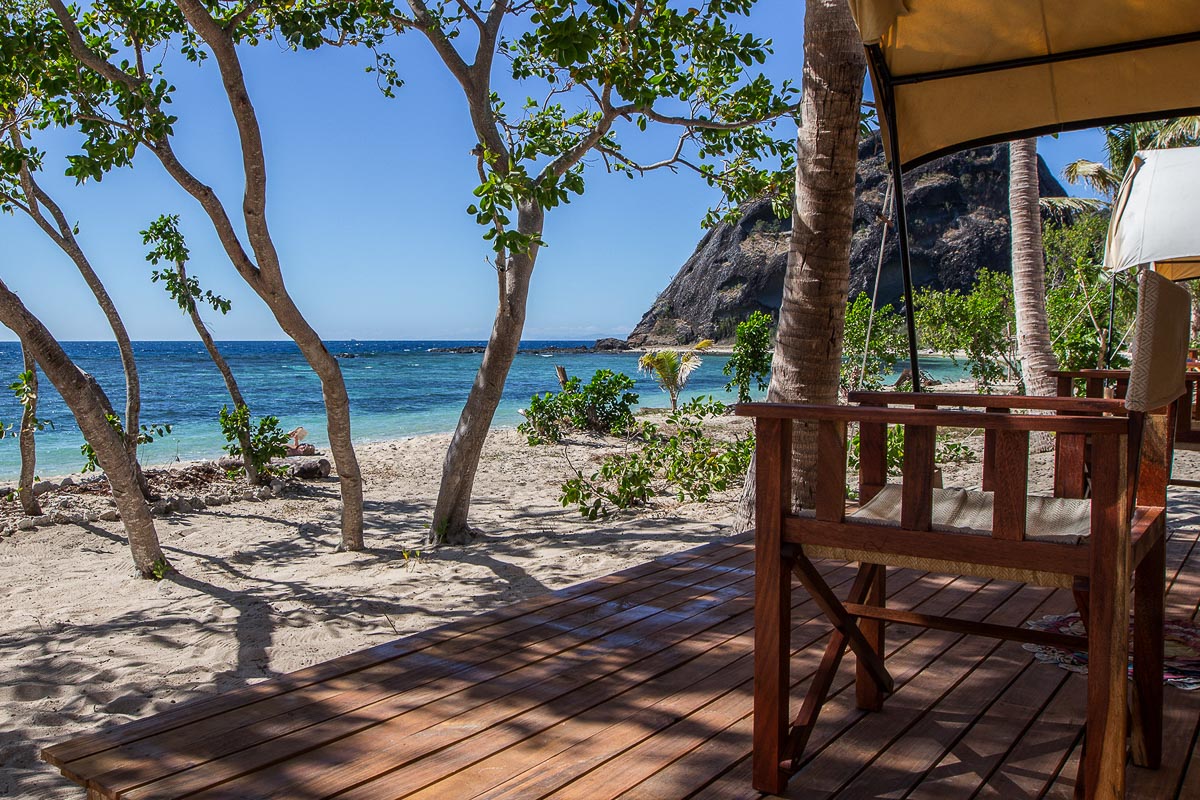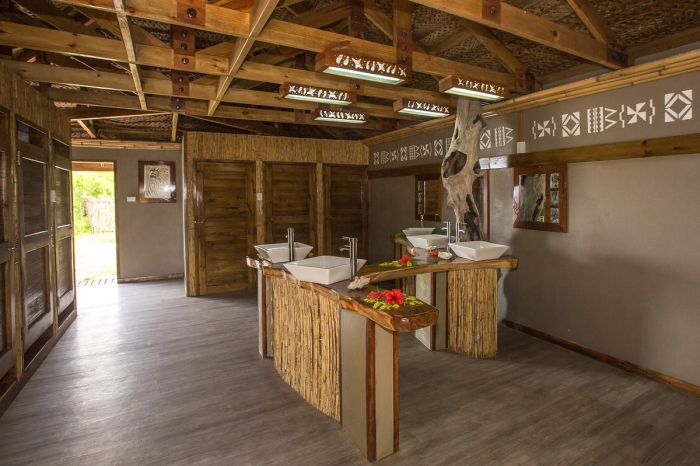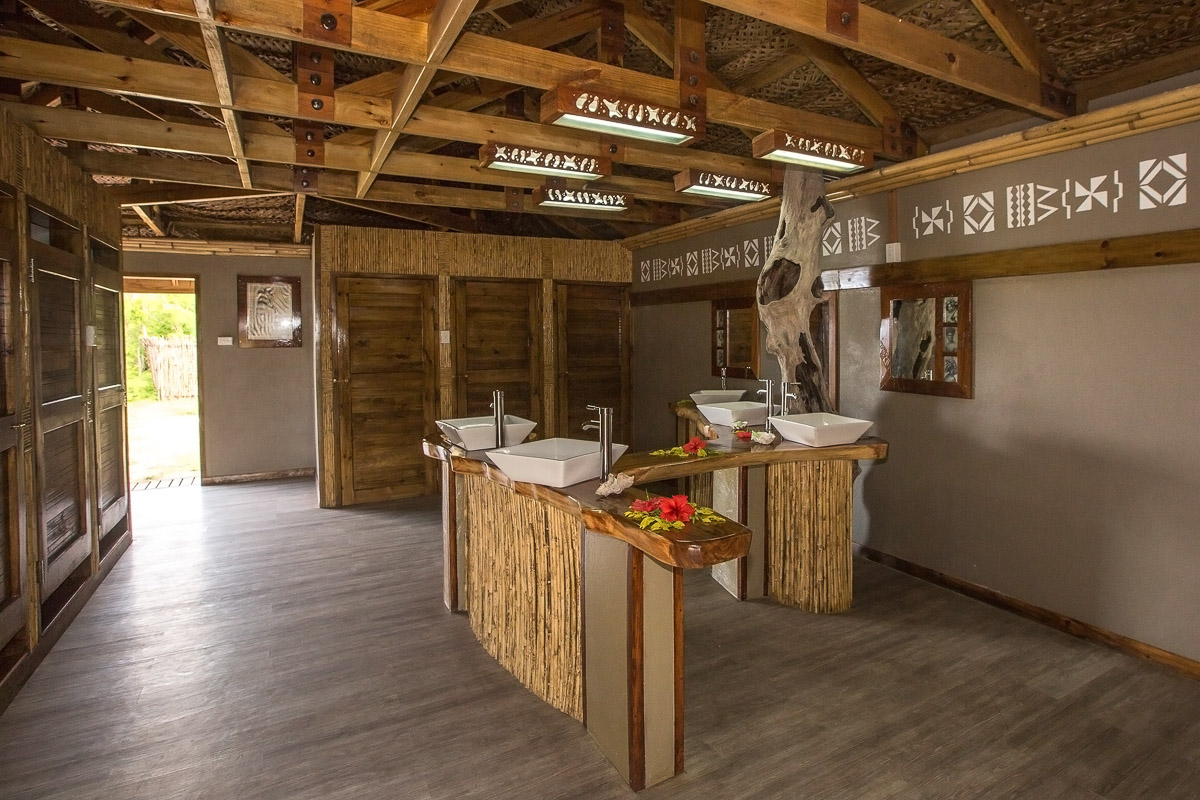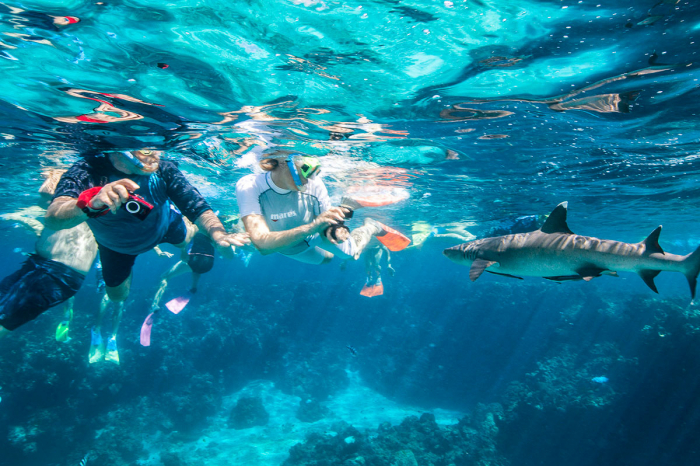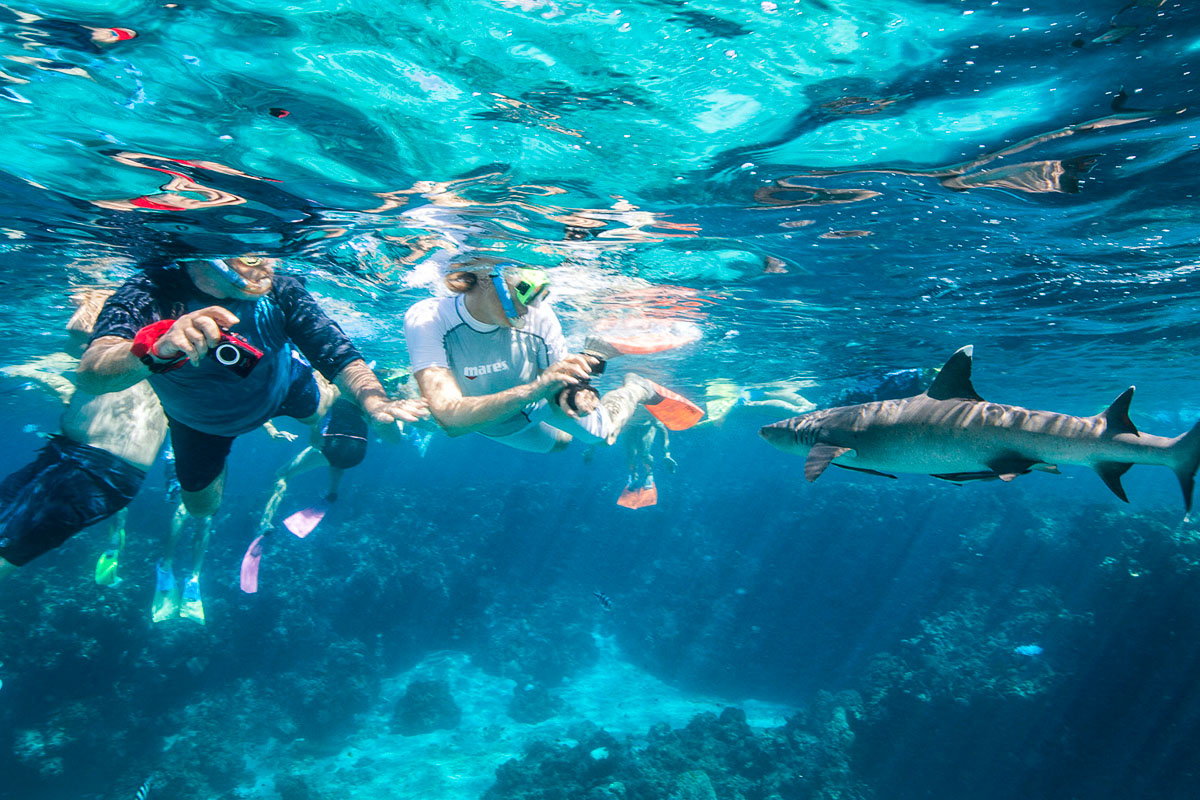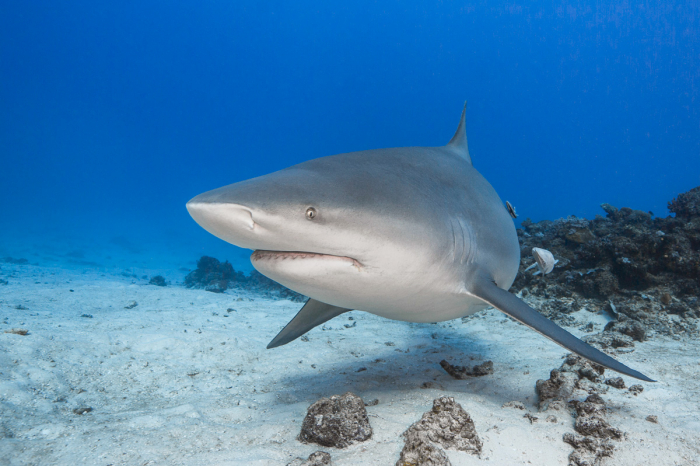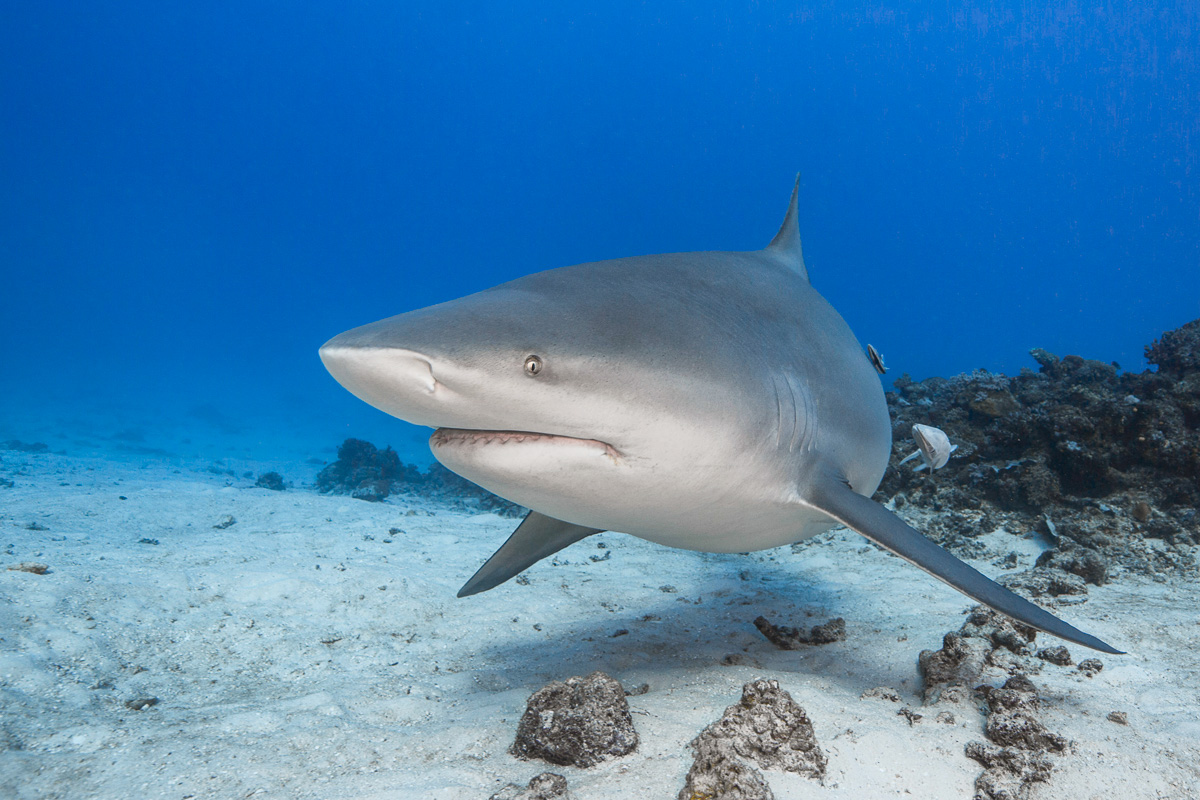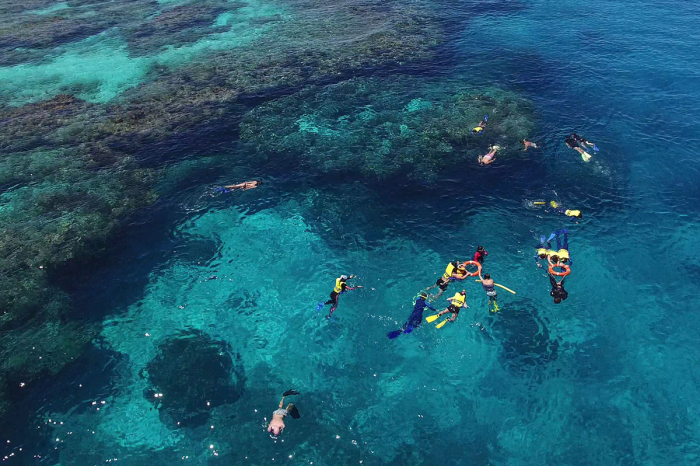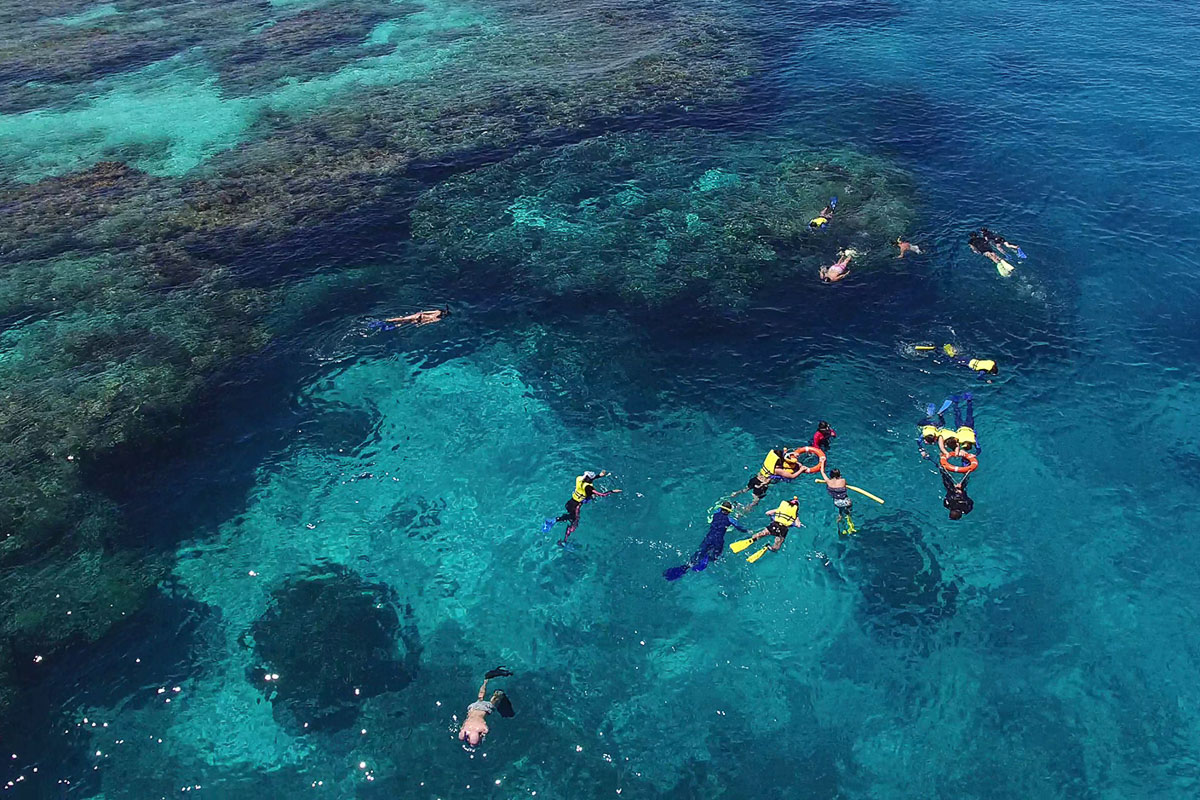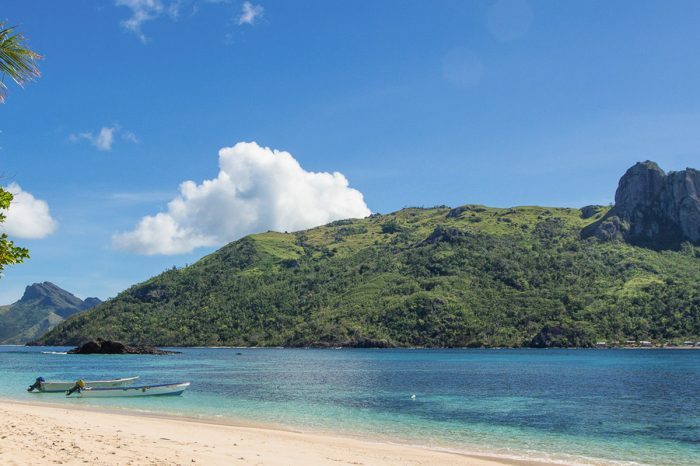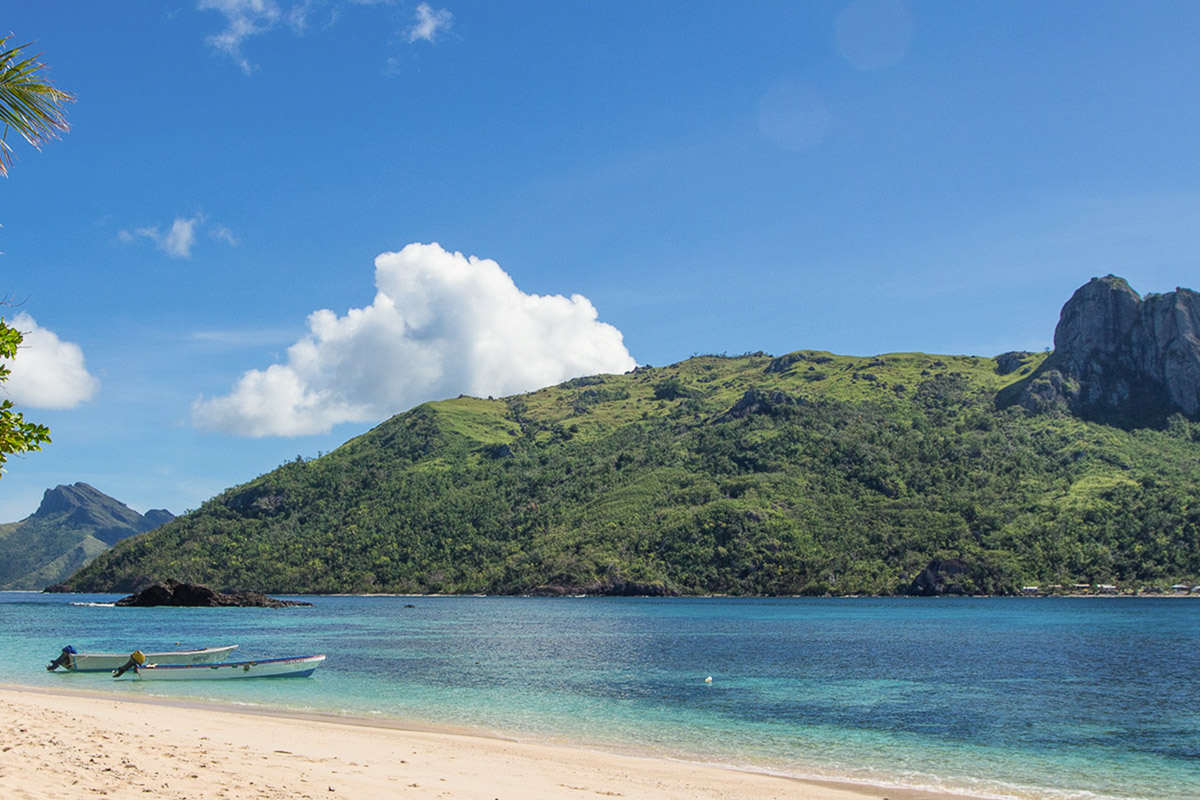 Overview
Environmentally-conscious resort with sustainable practices
Accommodations ranging from budget dorms to beachfront Bures
Unique bull shark dive and easy access to incredible coral reefs
Snorkel with black and whitetip reef sharks from the resort's beach
Conveniently located at the gateway to the Yasawa Islands, Barefoot Kuata is a superb eco-aware sanctuary with a warm, friendly atmosphere. Featuring professional yet personal service, expert knowledge, and unique experiences - including a sustainable bull shark dive - Barefoot Kuata is the perfect choice for lovers of the underwater world. And, it's one of Fiji's loveliest tropical getaways, boasting stylish Bures set amid kilometres of unspoilt nature.
---
Rooms
---
Amenities
---
About
About Barefoot Kuata
Located on an unspoilt stretch of beach on Kuata Island, at the southern end of the Yasawa Islands, Barefoot Kuata is an eco-inspired sanctuary for divers and snorkelers alike. Formed millions of years ago around the summits of active volcanoes, the picture-perfect Yasawa Islands are one of the most beautiful areas of Fiji, with picturesque beaches, stunning blue lagoons, and an authentic island vibe. These stunning surroundings help to create a welcoming atmosphere where guests are encouraged to relax, engage in enriching activities, explore the island's landscapes, and learn about conservation from resident marine biologists.
The diving is characterised by pristine fringing reefs, walls, gullies, swim-throughs and caves, suitable for all experience levels. The resort's SSI dive centre combines top-quality facilities, professional staff and truly unique experiences to create an all-around fantastic scuba diving getaway. Without a doubt, one of the biggest draws is the professionally run and sustainable bull shark dive, which all but guarantees sightings of these elusive predators. Divers can also can tour the house reef, home to flourishing coral, tropical fish by the thousand, and small, friendly sharks.
Explore the resort
Barefoot Kuata's restaurant and bar surround the resort's three pools, and offer a relaxing, sociable atmosphere with sand floors. Breakfast and lunch are served buffet-style alongside an a la carte dinner menu and a wide selection of drinks and cocktails. Fast, free WiFi, games, and a lending library are also provided in the bar and restaurant. Guests can take advantage of the wonderful tropical gardens equipped with shaded hammocks, or the island's quiet jungle paths, peaceful footprint-free beaches, and stunning coral reefs - fantastic options for sunbathing and snorkelling.
A wide range of activities is offered here, ranging from gentle pastimes such as history tours, island walks, basket weaving, jewellery making, and secluded beach picnics, to more adventurous activities such as kayaking, hiking to the island's highest point, and snorkelling with sharks. Babysitting services can also be provided as well as a variety of children's activities including coconut bowling, beachcombing, and hermit crab racing. Sunset cruises are available on request, as are kava ceremonies and visits to authentic local villages to meet friendly Fijians.
Diving at Barefoot Kuata
Despite its remote location, Barefoot Kuata's dive centre offers everything needed for an exceptional dive holiday, including rental equipment, a training pool, several dive boats, and patient and professional dive staff. The team consists of highly experienced local guides and marine biologists who are committed to conservation and love sharing their knowledge with guests. A full range of SSI courses is offered with a fun, toes-in-the-sand learning environment, in addition to daily leisure dives to suit all skill and comfort levels.
Guests enjoy access to over a dozen dive sites, including reefs, caves, and walls, but the biggest highlight here is the newly established Awakening Shark Dive. This professionally run bull shark dive is safe, easy, and sustainable, and allows divers of all levels to get up close and personal with these incredible predators - as well as the occasional tawny nurse shark, lemon shark, tiger shark and great hammerhead. Visitors who would rather keep their adventure close to home can explore the island's house reef, home to black and whitetip reef sharks, vast schools of tropical fish, and kaleidoscopic coral gardens.
---
Top tips
Packages include three meals per day, WiFi, and unlimited use of non-motorised watersports equipment.
Hike the challenging trail to the island's summit for one of the region's very best views.
Visit between January and October for the best chances of diving with bull sharks.
Bring whatever personal items you'll need from the mainland - there is no shopping on the island.
Conservation
Barefoot Kuata operates a number of projects designed to benefit the environment and local communities. The health of the coral reefs surrounding the Yasawa Islands is paramount to the future well-being of the Yasawa people, who until recently have survived primarily from using coral reefs as a food source. Today, as they look to improve their lives, the main source of income is tourism - and a key ingredient to encouraging tourism is healthy coral reefs.
The resort's full-time onsite marine biologists are dedicated to a number of projects including water quality testing, removal of crown of thorns starfish, and the creation of large marine parks. There are also several projects that guests can get involved with, and the Barefoot Kuata team love to share their knowledge and passion.
---
Diving
Diving in Yasawa and Mamanuca Islands
Schooling reef fish

Year round

Healthy corals

Year round
Arcing north off the west coast of Viti Levu, the staggering natural beauty of these two volcanic island chains has long piqued the interest of travellers' searching for the archetypal lost paradise. And yet, despite becoming two of Fiji's most popular tourist destinations as a result, many of these islands remain wonderfully underdeveloped and the isolated allure still draws divers and non-divers alike. Expect palm trees standing tall above buildings, footstep-free beaches beckoning beneath the fronds, and world-class diving with manta rays and sharks in the beautiful lagoon.
---
Resort checklist
Number of rooms
11
Official dive center rating
SSI Resort
Courses offered
Discover Scuba Diving, Scuba Diver, Open Water, Advanced Open Water
---