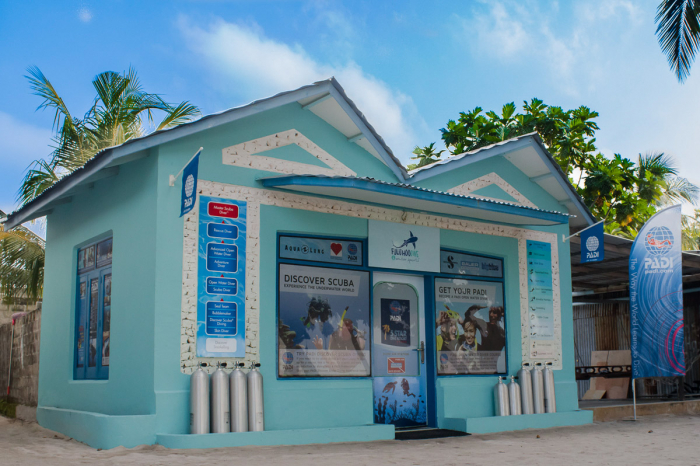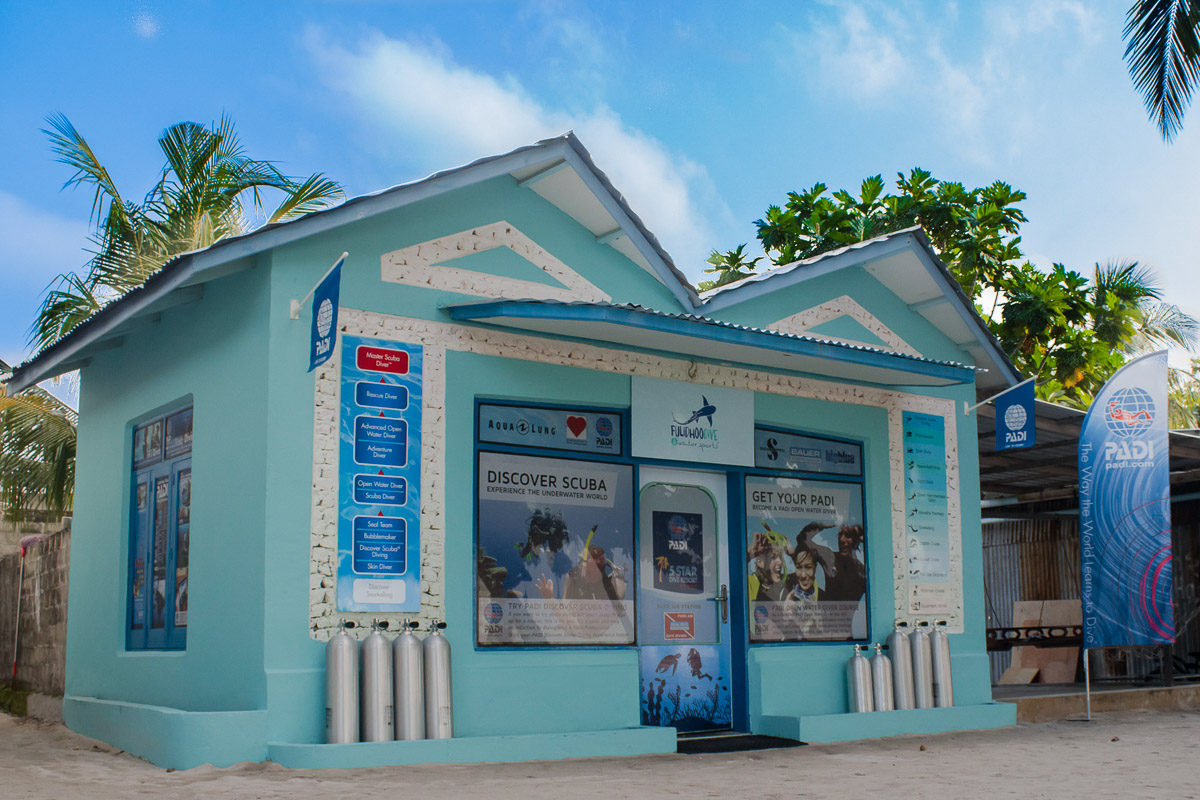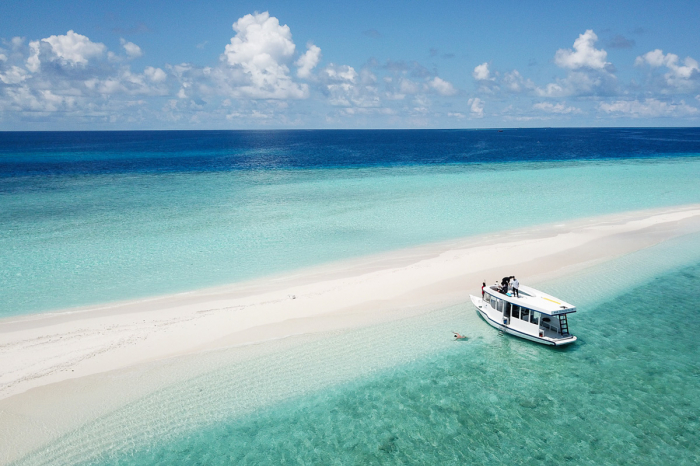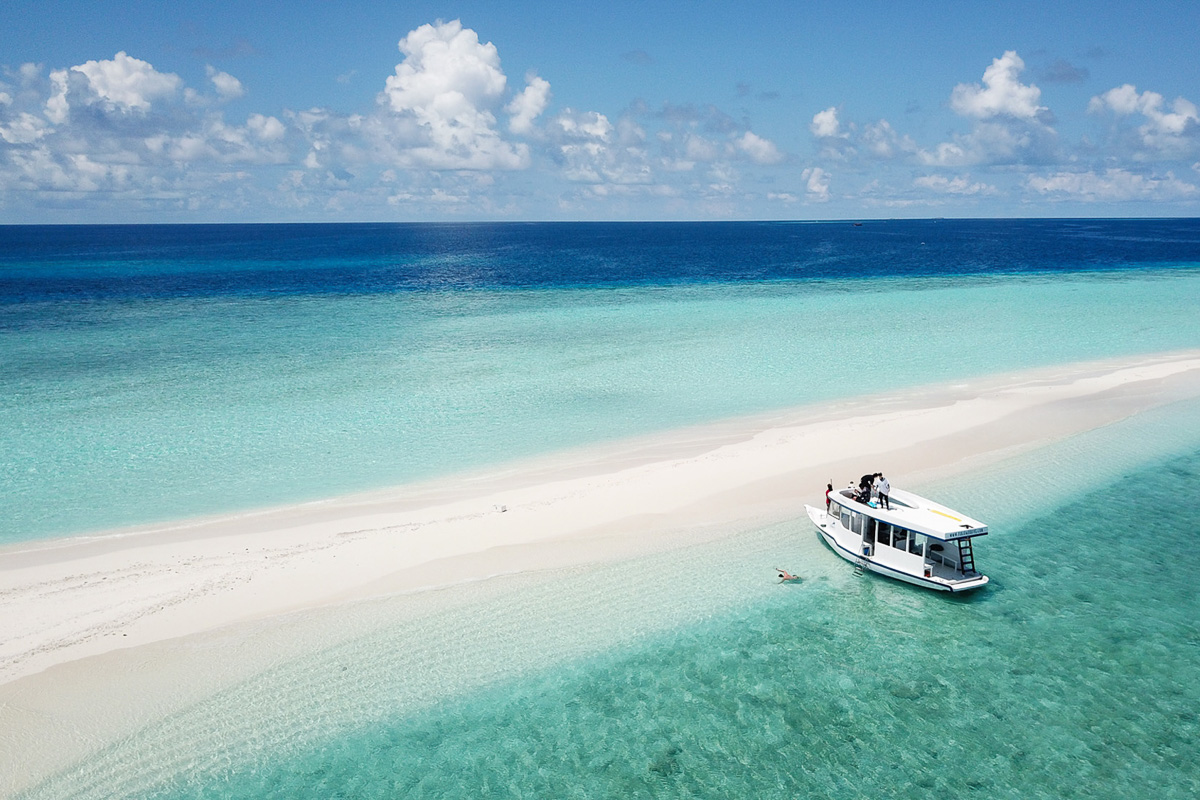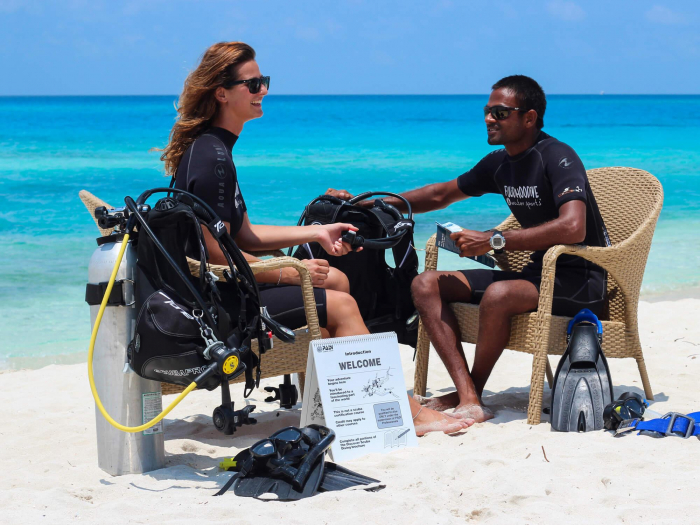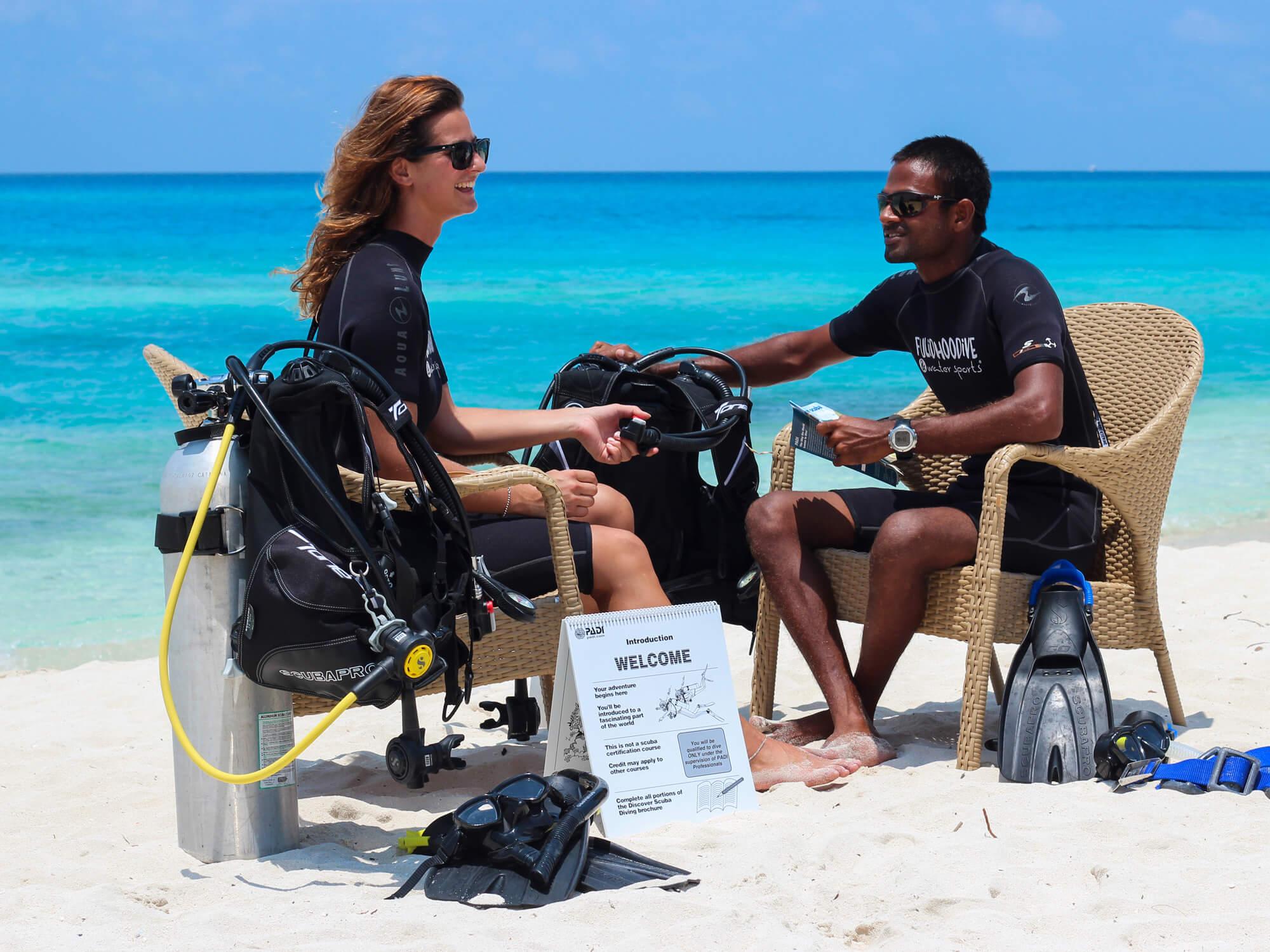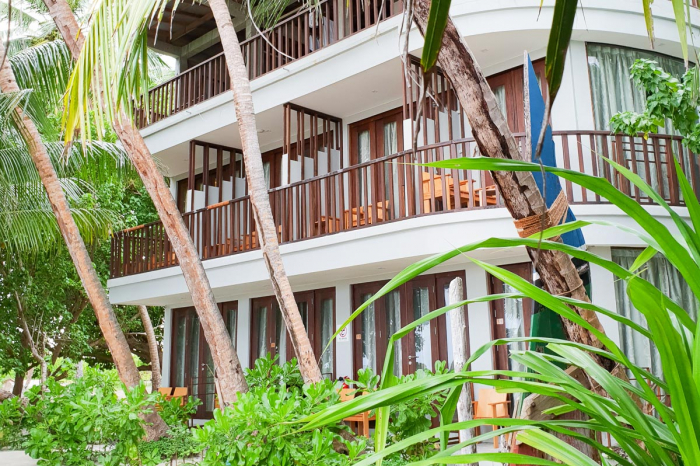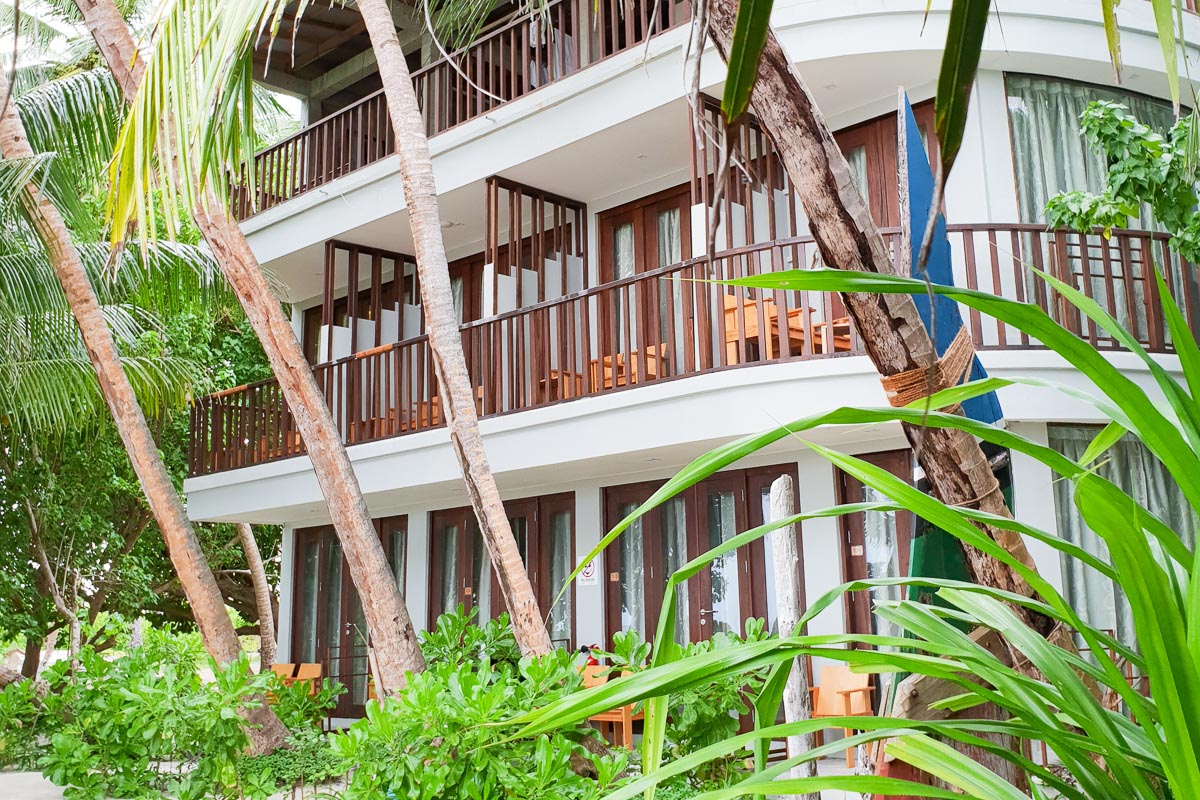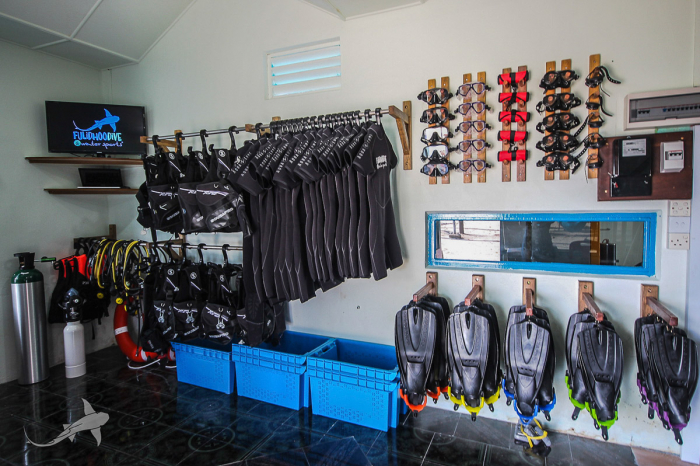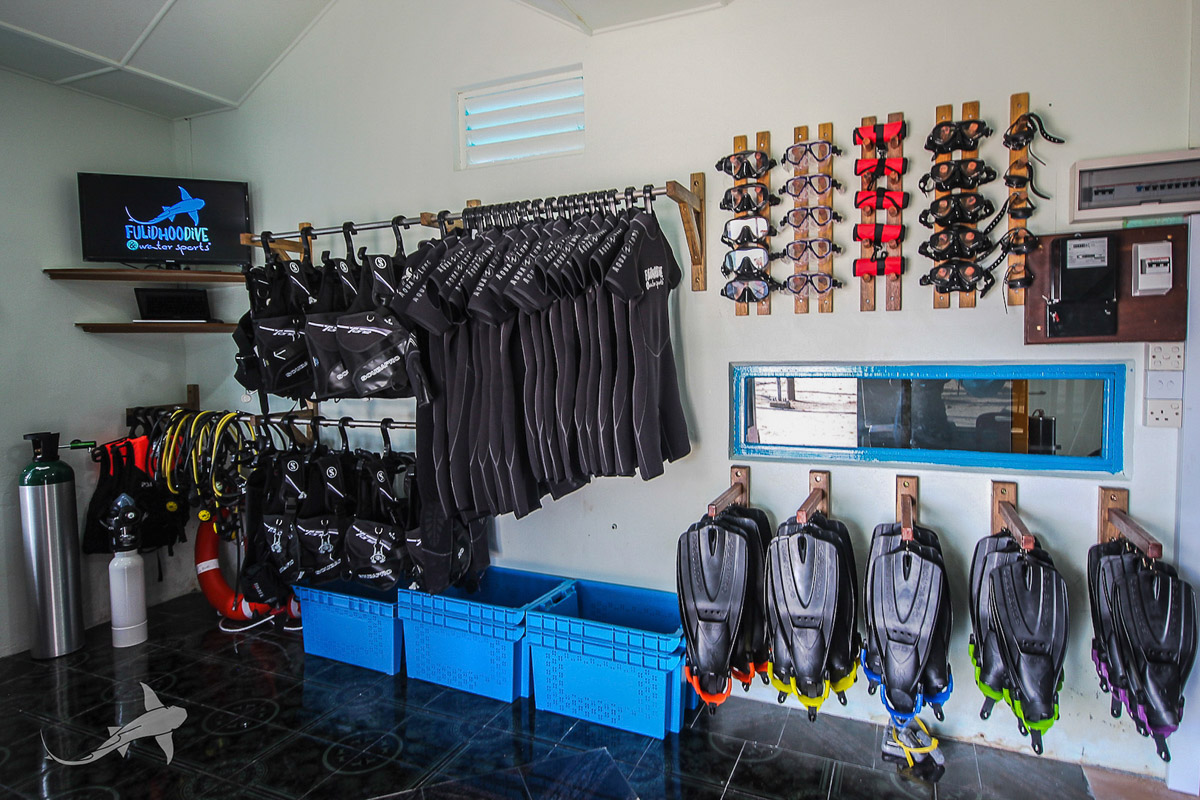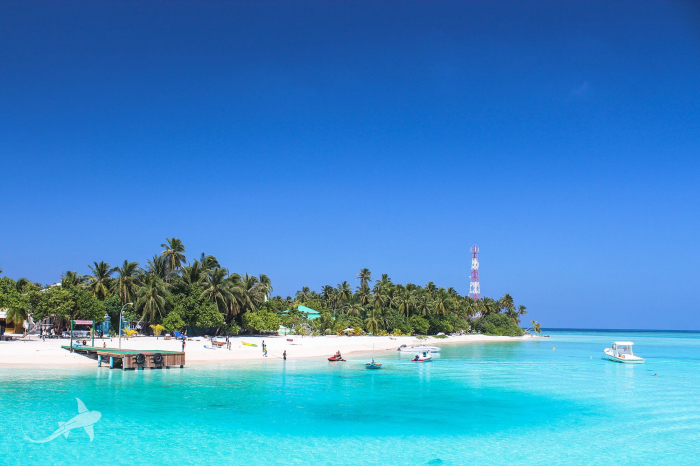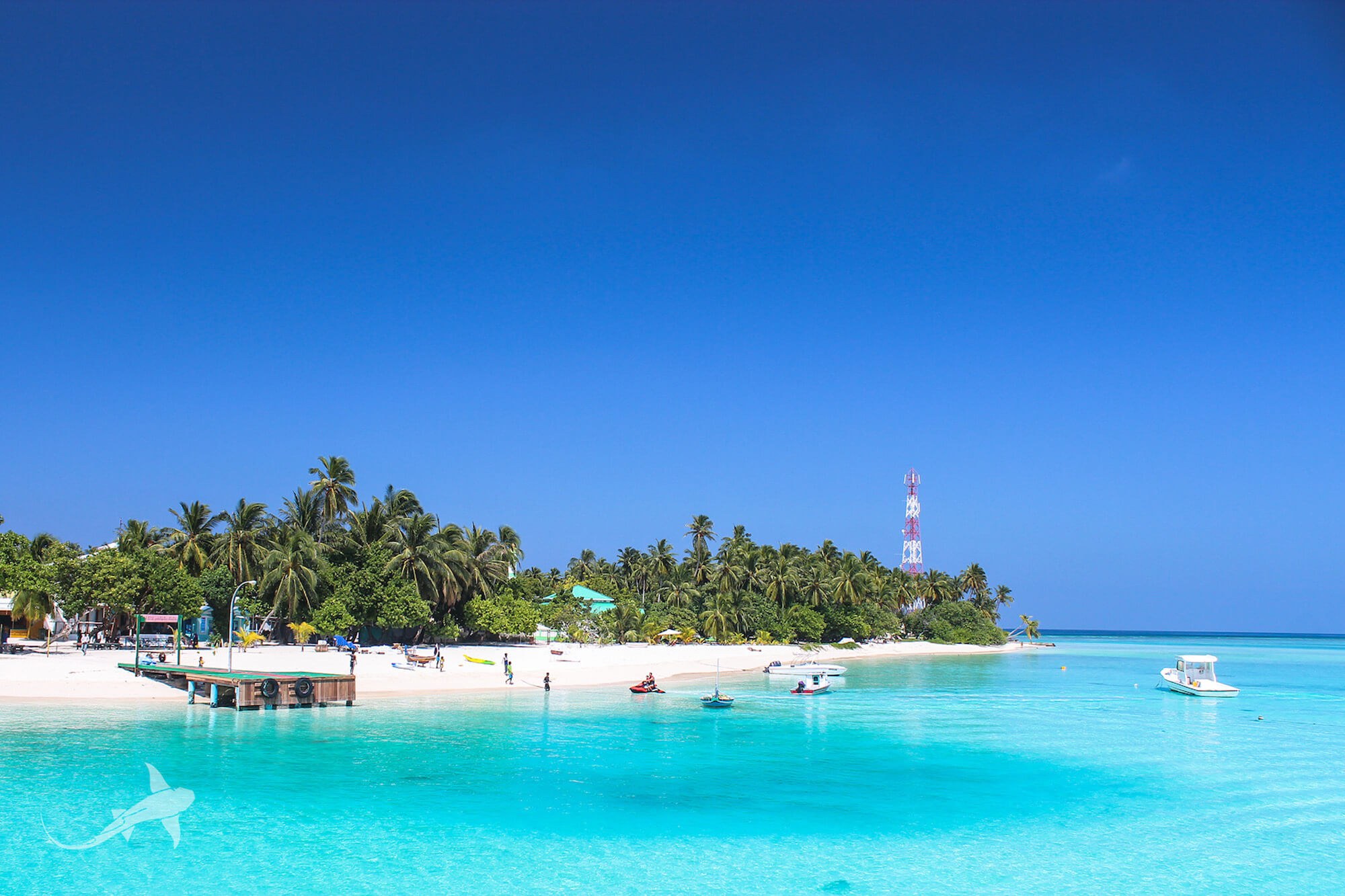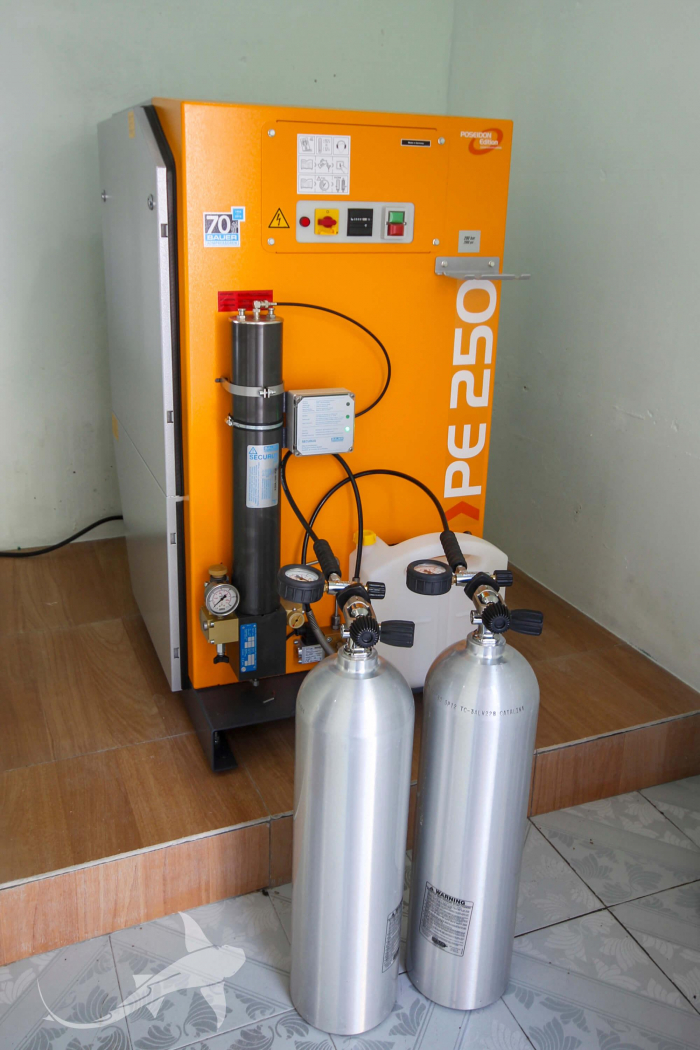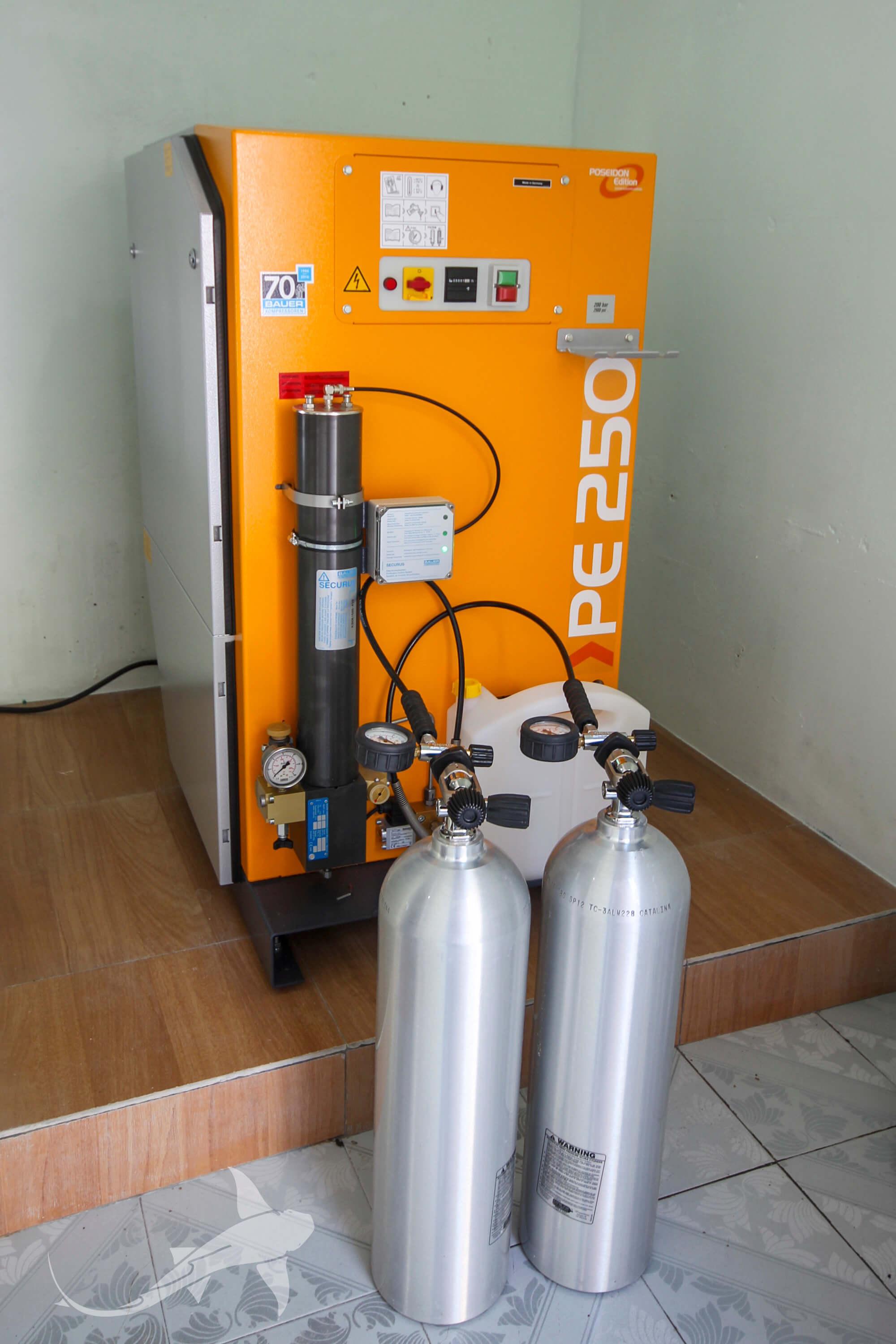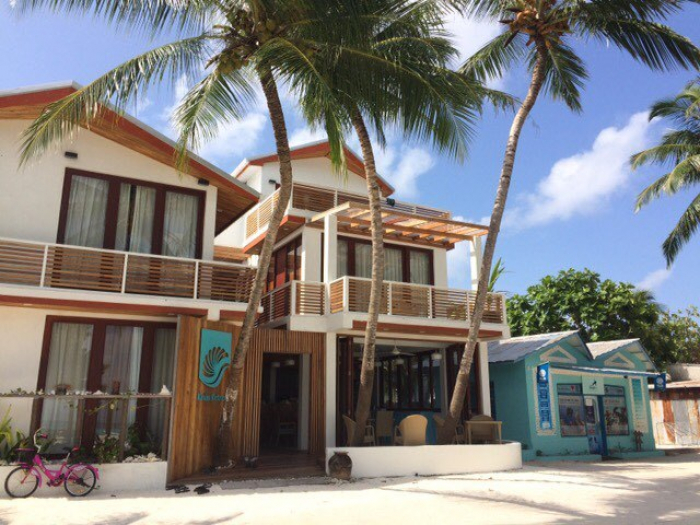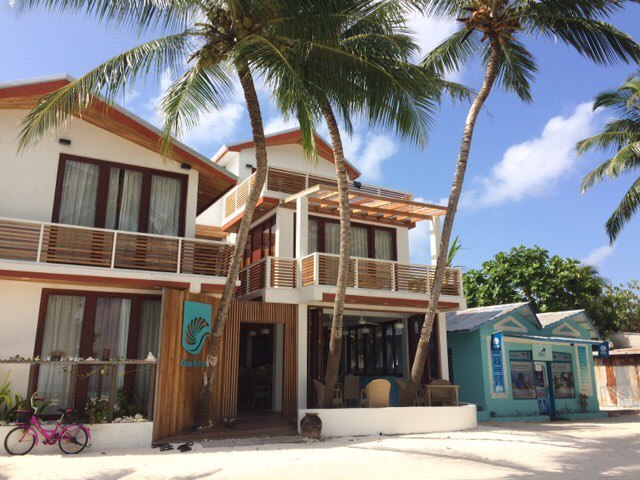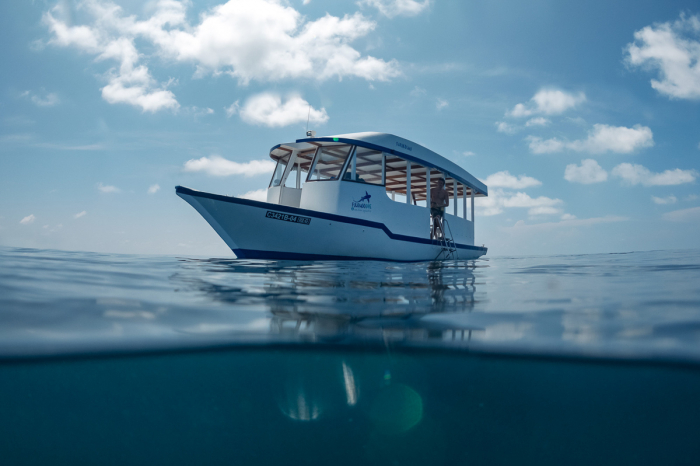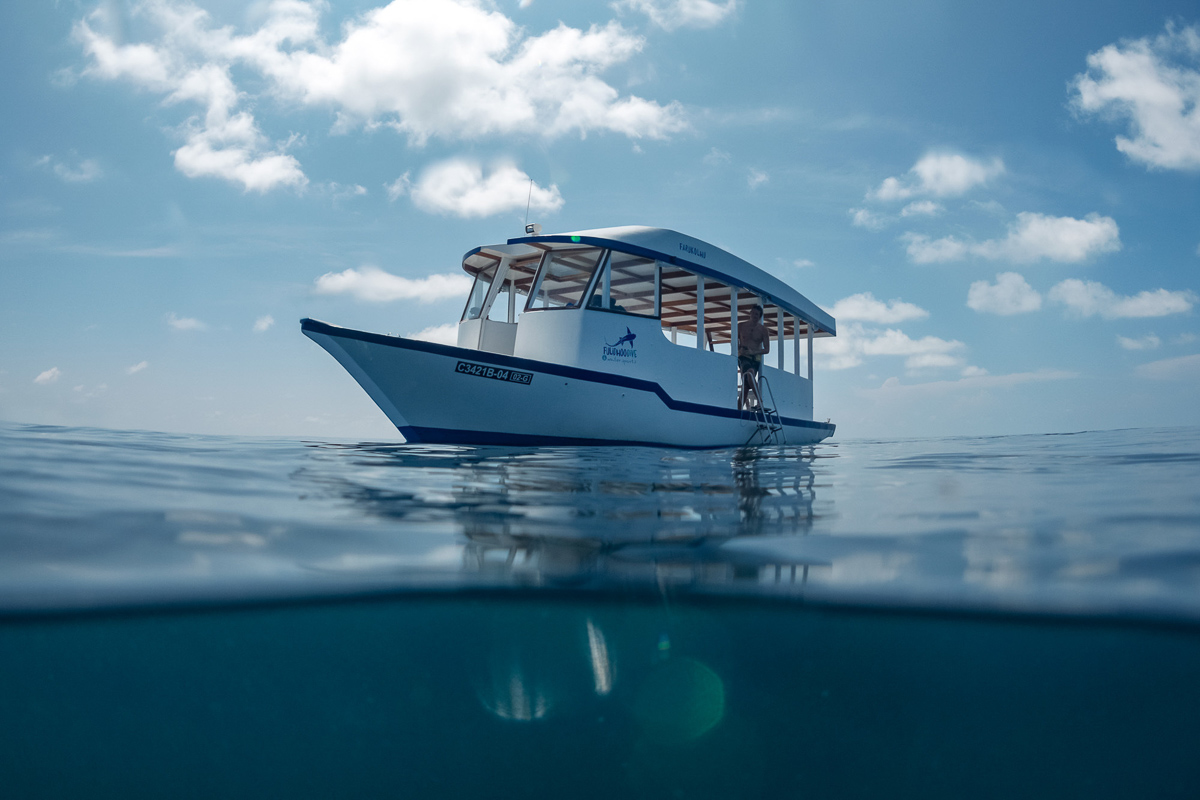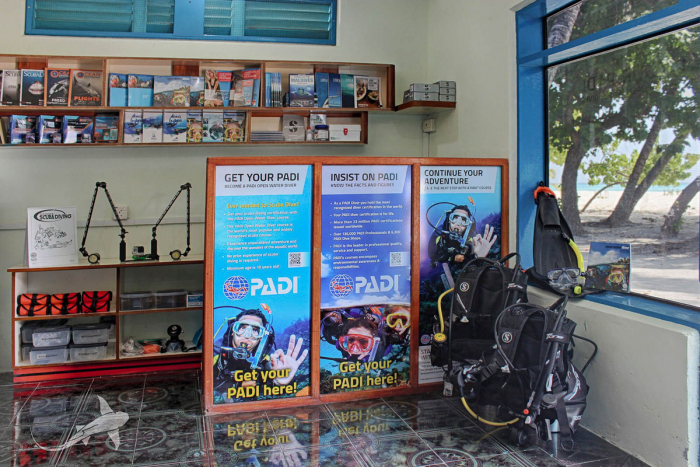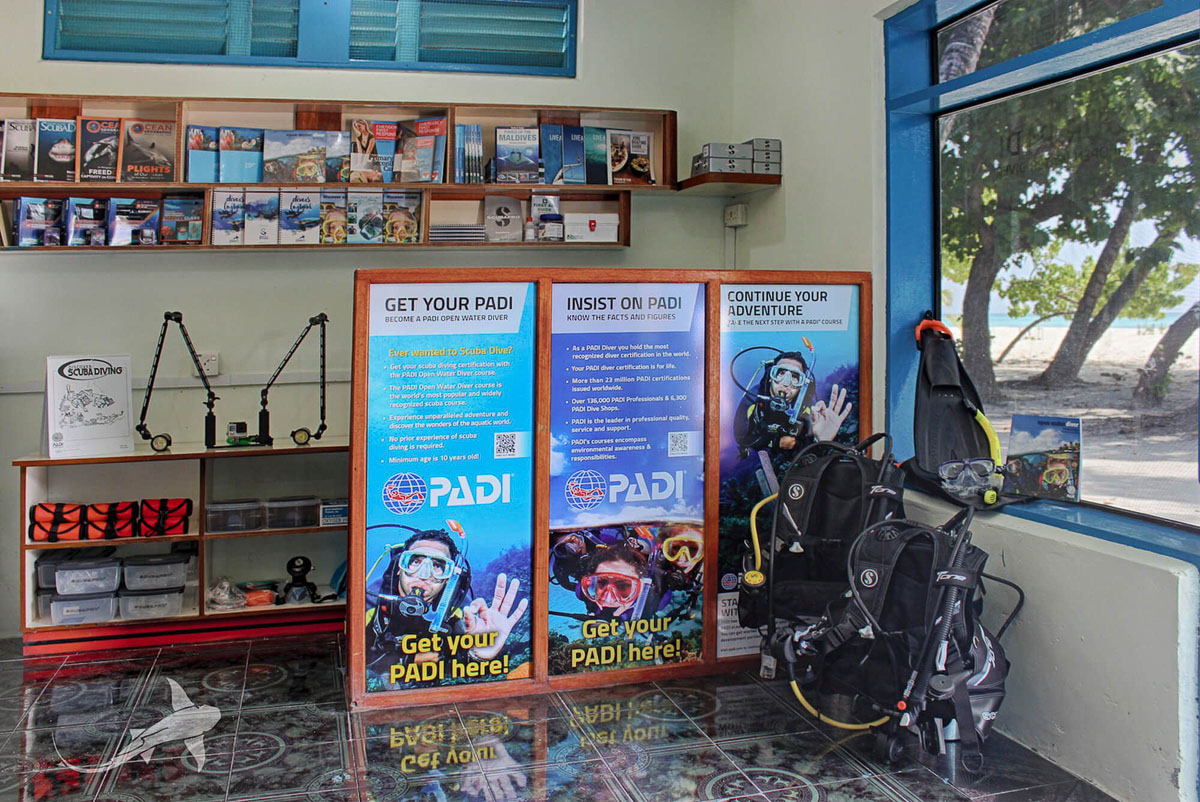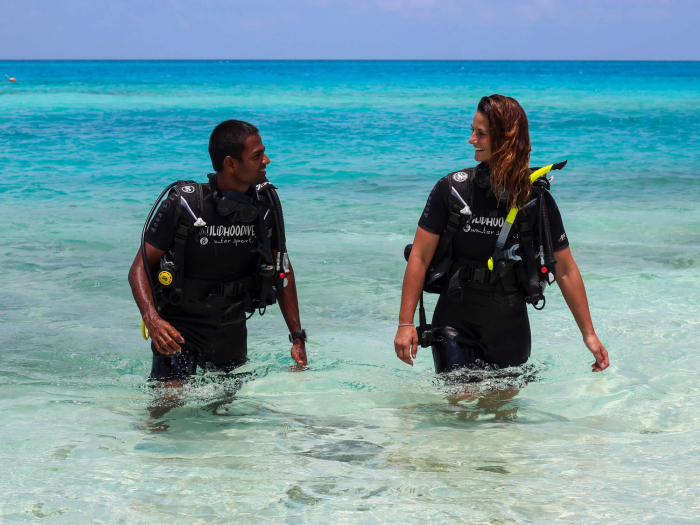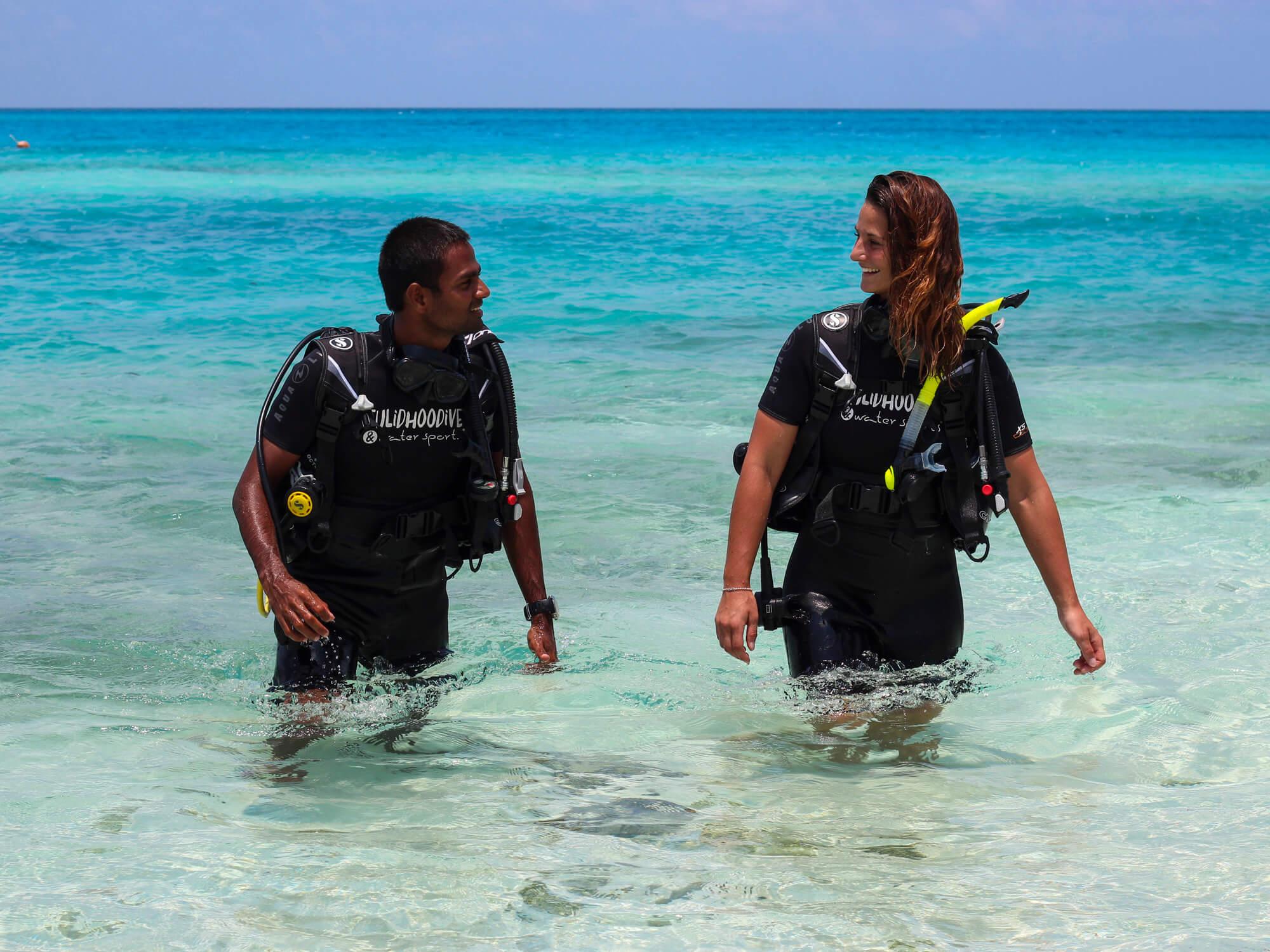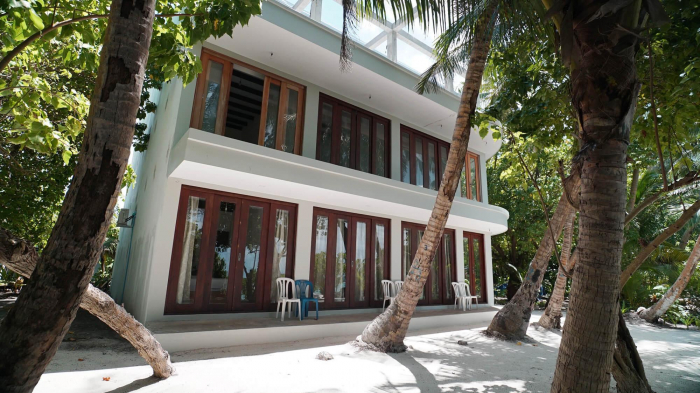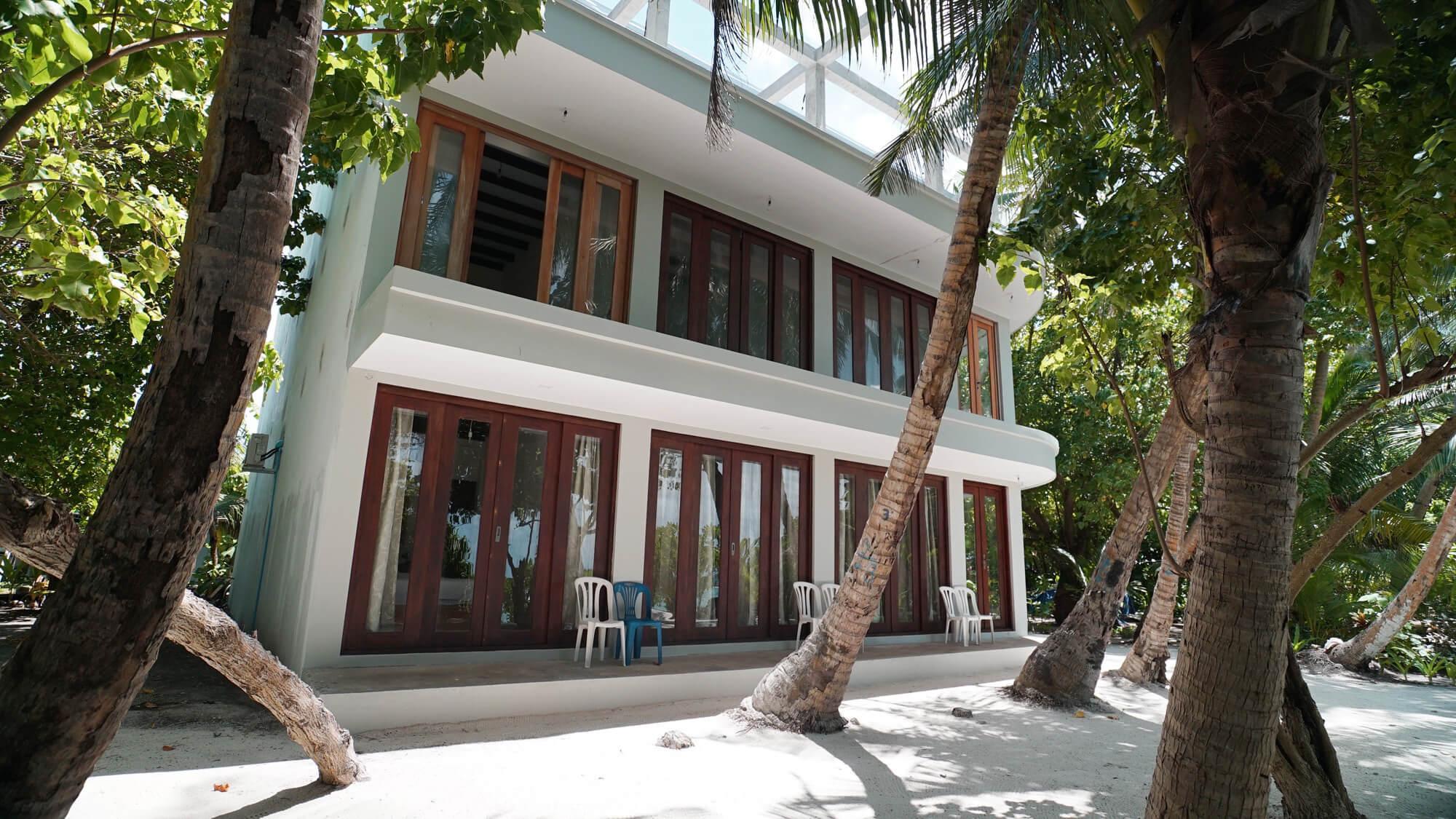 Overview
Owner-operated dive centre full of character and passion
Sandbar lunches, sunset dolphin cruises and coconut-clad beaches
Combine your diving with eco-friendly accommodation at Thundi Guest House
Courses available for complete beginners all the way to Assistant Instructor
Combining five-star service and Maldivian hospitality, Four Seasons veterans Ali Miuraj and Adele Verdier-Ali bring you Fulidhoo Dive - the island's only PADI 5-Star Dive Centre. With an eco-conscious, welcoming team, that works hard to guarantee you countless magical experiences, your time with Fulidhoo Dive will leave you with a logbook full of happy memories. From colourful reefs, to action-packed currents with gliding mantas and sharks, Vaavu's diving is waiting!
---
---
Amenities
---
About
About Fulidhoo Dive
Fulidhoo Dive is located on the small island of its namesake, Fulidhoo, is just an hour's speedboat ride from the capital of Male. Only 700m long and 200m wide, it is home to just 200 permanent residents but over 1000 coconut palm trees. Thanks to plentiful freshwater, local vegetation and the bountiful sea, its remote community has thrived for centuries. Ringed by beautiful beaches, the island is famous for its Maldivian cultural events like Langiri - a traditional dance with drums. Many liveaboards moor up for the night in Fulidhoo lagoon so that their guests can experience these events, but you'll have a front row seat staying on the island.
Fulidhoo lies at the north of the atoll, with easy access to the channel diving to the east or west - where you dive depends on the seasons. Nearby channel dives include Miyaru Kandu, meaning Shark Channel, and Fotteyu Kandu, an incredible channel with beautiful soft corals and grey reef sharks. But the island is also a great place to come with a non-diving partner. Whilst you dive, there's plenty for non-divers to do - snorkel, kayak, cruise or simply snooze under a coconut tree! Kids love to play on the beach and in the shallow lagoon, and are soon seen playing football or jumping off the jetty with the island's children. If you're seeking an authentic local Maldivian island experience away from the private island resort lifestyle, Fulidhoo Island is perfect for you.
Your stay on Fulidhoo
Founded in 2016 by ex-Four Seasons staff Ali Miuraj and Adele Verdier-Ali, Fulidhoo Dive is a small community-based dive centre offering exceptional dive and ocean experiences to adventure-seeking travellers from around the world. The only PADI 5-Star Dive Centre on the island, they offer boat dives, PADI courses, Discover Scuba diving programmes, as well as snorkelling excursions.
Staying on Fulidhoo, guests can enjoy a range of cuisines, representing Western, Asian, and local specialities, as well as enjoying laid-back beachfront grills and picnics. As part of Vaavu Atoll, Fulidhoo is famous for its local culture – including dances performed by the islanders. The local people are proud of their rich culture, and are always willing to share it with guests. Other local activities include beach volleyball, boat tours, island hopping, and snorkeling to name a few.
Diving with Fulidhoo Dive
Fulidhoo Dive is the only PADI 5-Star Dive Centre on the island, and provides a top-tier service at an affordable price, with as little impact on the environment as possible. These passionate professionals offer high-quality ScubaPro and Aqualung rental equipment, in addition to free nitrox for certified divers! This outstanding dive centre is also Gold Certified Pure Air - awarded by Bauer. Divers of all skill levels are well-catered for, with experienced instructors who teach a full range of PADI courses from beginner to divemaster, as well as multiple specialities.
Boat diving options include a two-tank trip every morning, and a more relaxed single-tank dive every afternoon. Night dives are available, and guests can even experience fluoro diving, where fluorescent filters light up the reef in neon colours and reveal another side to the underwater world. Fulidhoo sits at the heart of channel diving territory, ideal for diving either the east or west side of the atoll depending on the seasons. Fulidhoo Dive's location, on the northern border of Vaavu Atoll, allows them to dive both areas – ensuring ideal conditions year-round.
---
Top tips
Get your advanced open water certification during your stay. Vaavu's epic current-swept channels are better enjoyed by divers with experience.
Request a night dive at the famous Alimatha, where up to 100 nurse sharks swim around you.
Don't miss out on a dive at Miyaru Kandu, which means "shark channel" - the name speaks for itself!
Conservation
Fulidhoo Dive is an eco-conscious PADI 5-Star Dive Centre, whose passionate staff play a key role within the tight-knit community on Fulidhoo Island. The dive centre has partnered with local guest houses who are also keen advocates of minimising their environmental impact, protecting marine habitats, and raising awareness. Fulidhoo Dive also actively participates in the island's activities, such as supporting kids' sports teams, sponsoring awards for recycling and offering apprenticeships for aspiring young divemasters.
Regular dive and beach clean ups are arranged by Fulidhoo Dive and guests are encouraged to get involved. In order to further protect the marine environment, staff enforce strict dive and snorkel guidelines as well as rules for photographers. Staff also provide ID shots of turtles to a nationwide monitoring scheme. The dive centre is part of Project Aware Dive Against Debris, and already follows Green Fins' guidelines.
Fulidhoo Dive reuses, recycles and refuses plastic bags, single-use plastic bottles, food waste and batteries, and reduces water usage through efficient procedures for gear washing. All their plastic bottles are recycled with Parley for the Oceans. Plus, energy usage is kept low with natural ventilation and energy-saving lighting throughout the dive centre.
---
Diving
Diving in Vaavu and Meemu Atolls
Hammerhead shark

Year round

Schooling reef fish

Year round
Spread-out and sparsely populated, Vaavu Atoll and Meemu Atolls both offer truly incredible diving and an authentic Maldivian atmosphere. With just a handful of populated islands between them, these atolls embody tranquillity and tradition, with an obvious love of fishing and music. As two of the least developed atolls in the Maldives, the beaches are often quiet and dive sites empty - perfect for divers looking for a private experience. In fact, Vaavu delivers some of the best channel diving in the Maldives and one of its most exciting night dives, while Meemu is always capable of conjuring up surprise encounters with manta rays and hammerheads.