Scuba diving in
Huvadhoo Atoll
Surf world-class waves and dive exciting channels in one of the most expansive and isolated atolls in the Maldives.
Highlights
Isolated and under-explored atoll in the Maldives' deep south
Snorkel with whale sharks and encounter 'walls' of grey reef sharks
Chance encounters with spinner sharks, hammerheads, threshers, and more
Explore one of the largest and deepest lagoons in the Maldives
50-kilometres from its nearest neighbour, the vast Huvadhoo Atoll sits in perfect isolation, far from more developed atolls. Dotted with quintessential coral islets, the atoll's lagoon offers uninterrupted ocean vistas in every direction and plenty of opportunity to feel at one with the water. Huvadhoo's seclusion has helped to maintain its stunning natural beauty - including mangrove-lined bays and bewitching surf breaks. Beneath the waves lie scores of coral reefs, current-swept channels, and plenty of dive sites yet to be discovered. And with 13 different shark species regularly sighted, Huvadhoo is a dream destination for adventurous divers.
Diving in Huvadhoo Atoll
Healthy corals

Year round

Schooling reef fish

Year round
As one of the largest atolls in the Maldives, Huvadhoo is a haven for ocean adventures of all kinds, including scuba diving. Its vast inner lagoon stretches some 65-kilometres across and plunges to depths of 85-metres, yet offers calm conditions and plenty of thriving coral islets - many of which are yet to be fully explored beneath the waves. Meanwhile, the substantial outer reef offers dramatic dive sites including drop-offs, rugged outcrops, and caves and caverns. 

Huvadhoo is home to over 30 charted dive sites split more or less evenly between the inner lagoon and the outer reef. Thanks to its remote location, the atoll offers vast swathes of healthy reefs, populated by impressive table corals and staghorns, although soft corals such as sea fans can also be seen. Swirling schools of bigeye trevally are a common sight, as well as tuna, snapper, and oriental sweetlips, while several spots provide shelter for nesting sea turtles.
Diving with sharks in Huvadhoo Atoll
For more experienced divers, Huvadhoo's channels will likely be the biggest draw. Whitetip reefs sharks, oceanic blacktips, silkies, silvertips, and schools of grey reef sharks patrol the deeper channels and drop-offs hunting for food in the current. Nurse sharks and leopard sharks can also often be found sheltering amongst the ledges and overhangs of the outer reef. Even thresher sharks, hammerheads, tiger sharks and bull sharks have been known to make fleeting appearances here. It is also one of the only places in the Maldives where spinner sharks have been sighted - a species named after the acrobatic breaches they perform when striking at prey on the surface. 
Villingili Kandu and Nilandhoo Kandu, in the atoll's northeast, are two favourite sites for shark diving. A lone channel in the atoll's southeast, known as Fiyoaree Kandu, is also becoming known for interesting shark encounters, with neighbouring islet of Dhigulabaadho receiving protection as a breeding ground for rays and sharks. And, as if that wasn't enough, between January and April, liveaboards often stop in the atoll's northeast to snorkel with whale sharks. The vessels shine large spotlights into the water at night, attracting large plumes of plankton towards the surface. In turn, the plankton lure whale sharks, mantas, and mobulas right up to the boat to feed, allowing guests to slide in and swim alongside.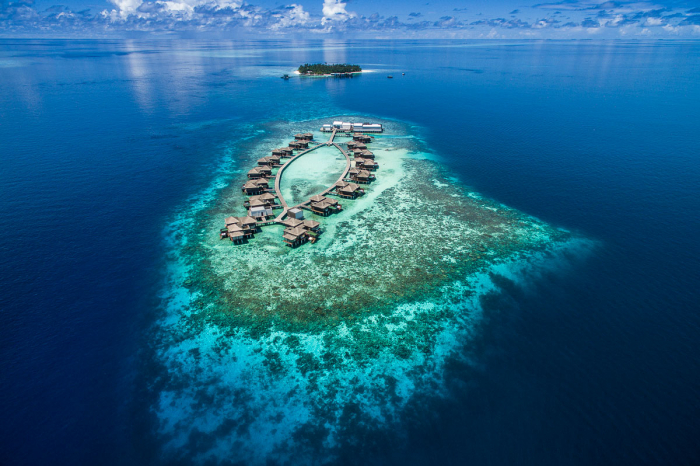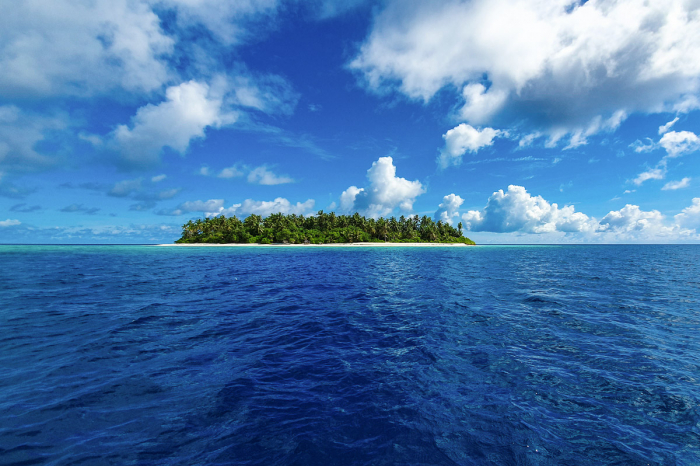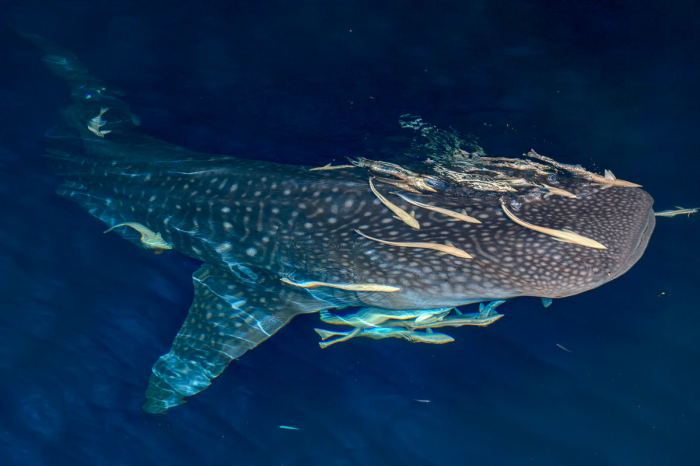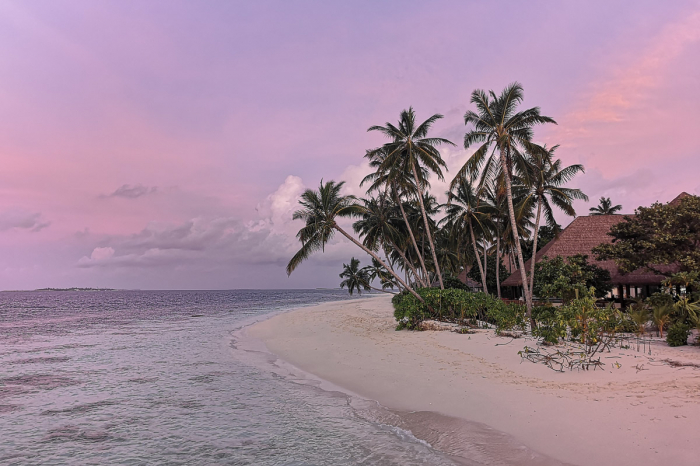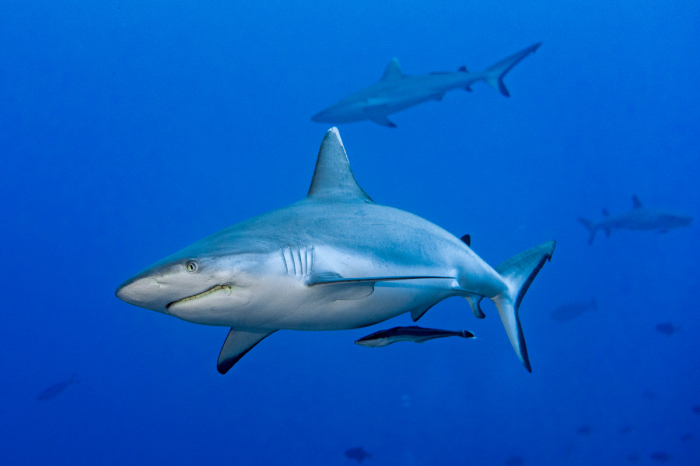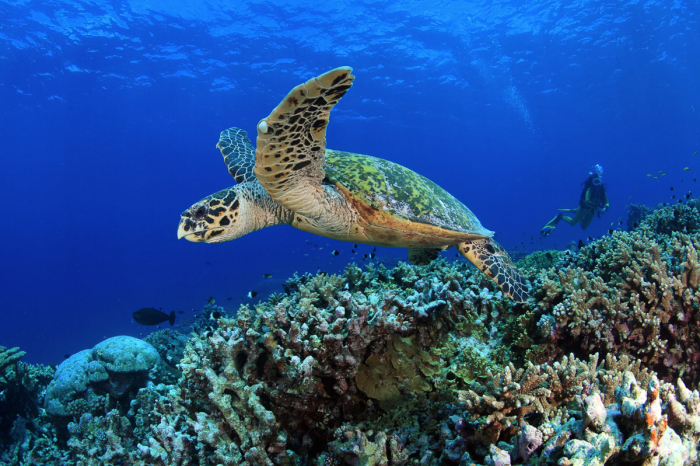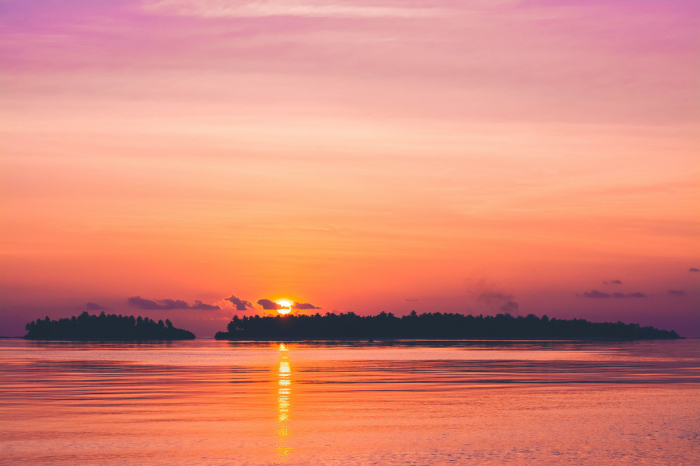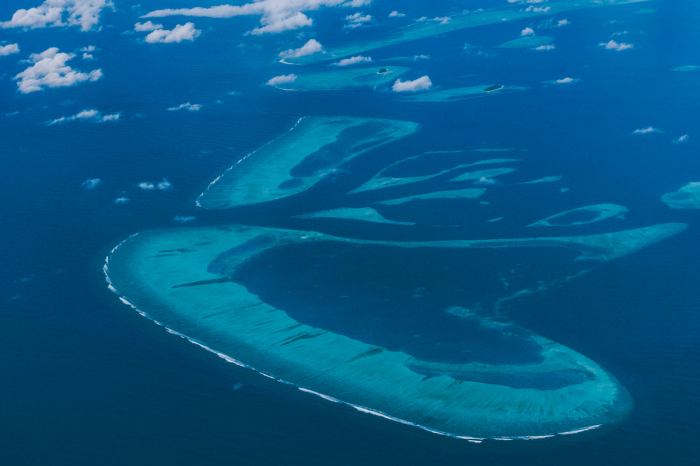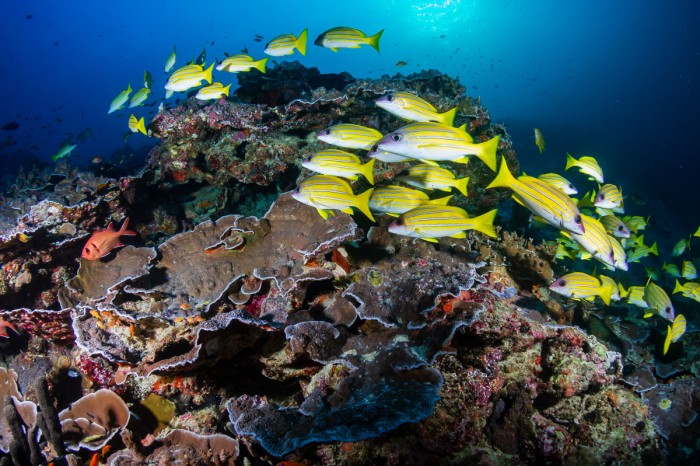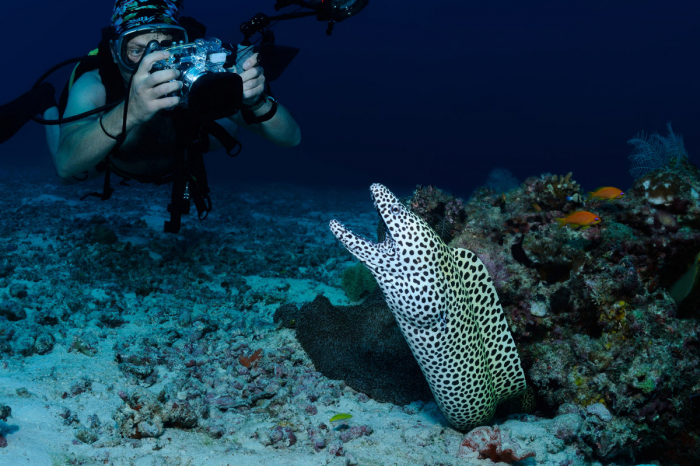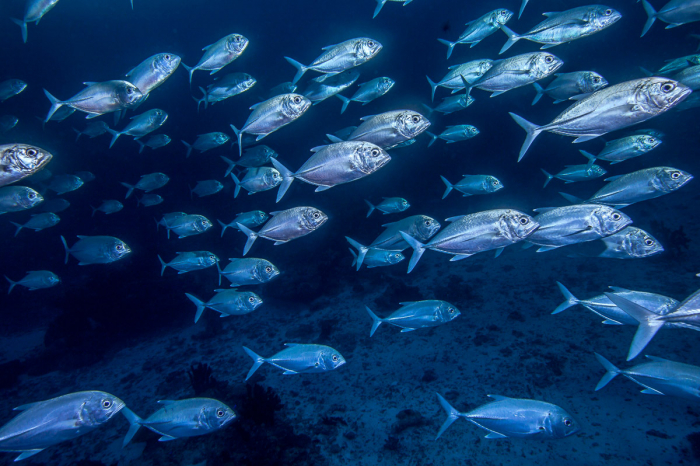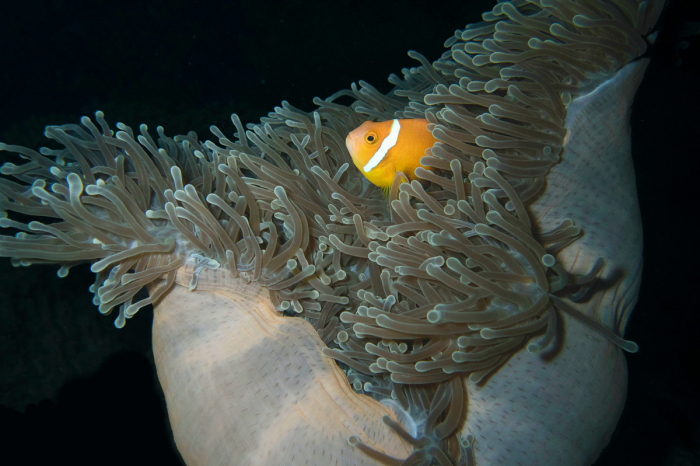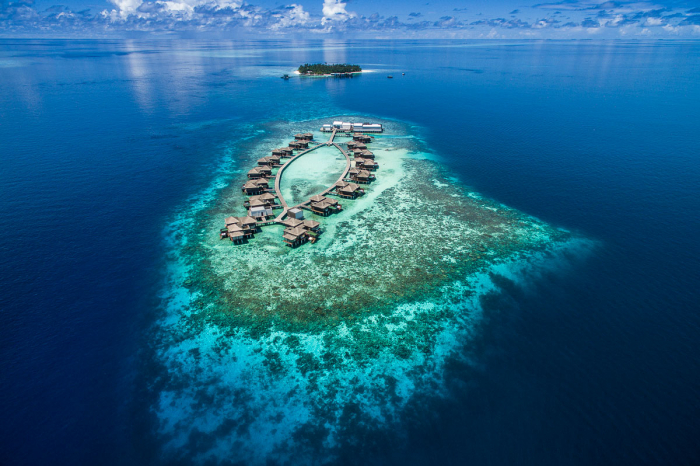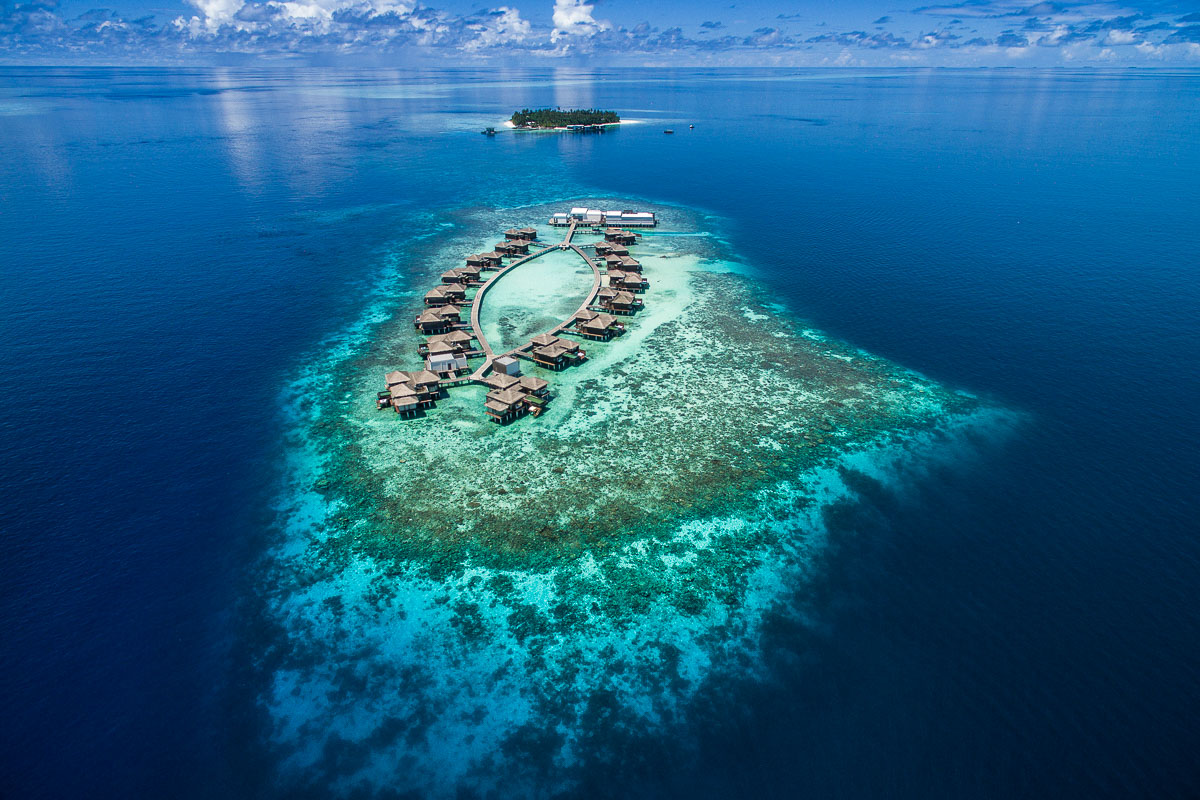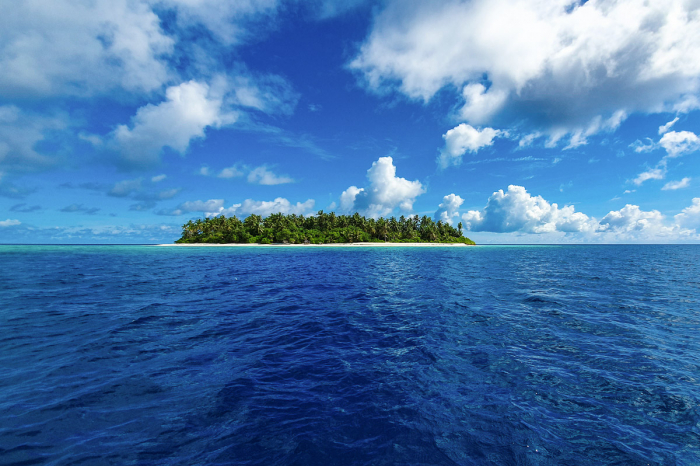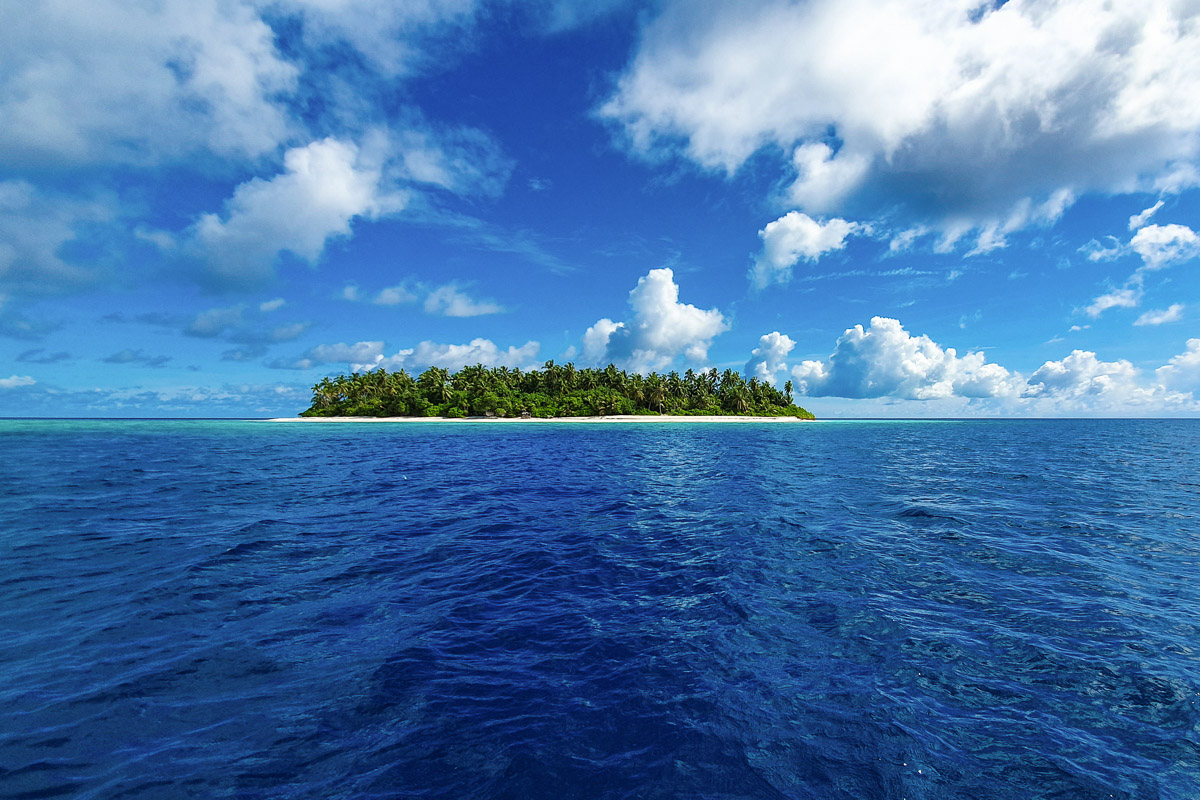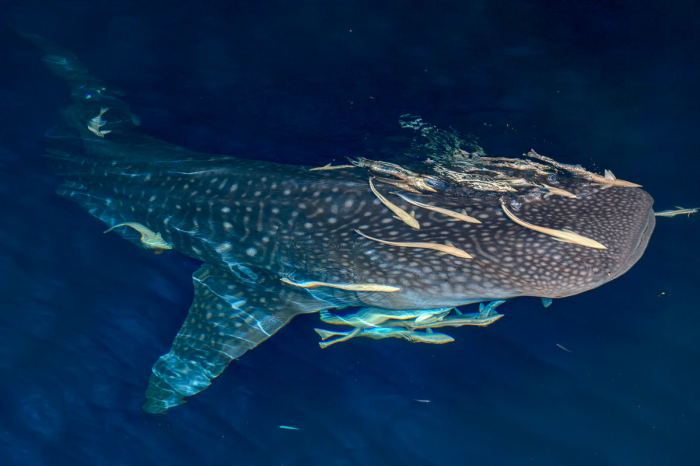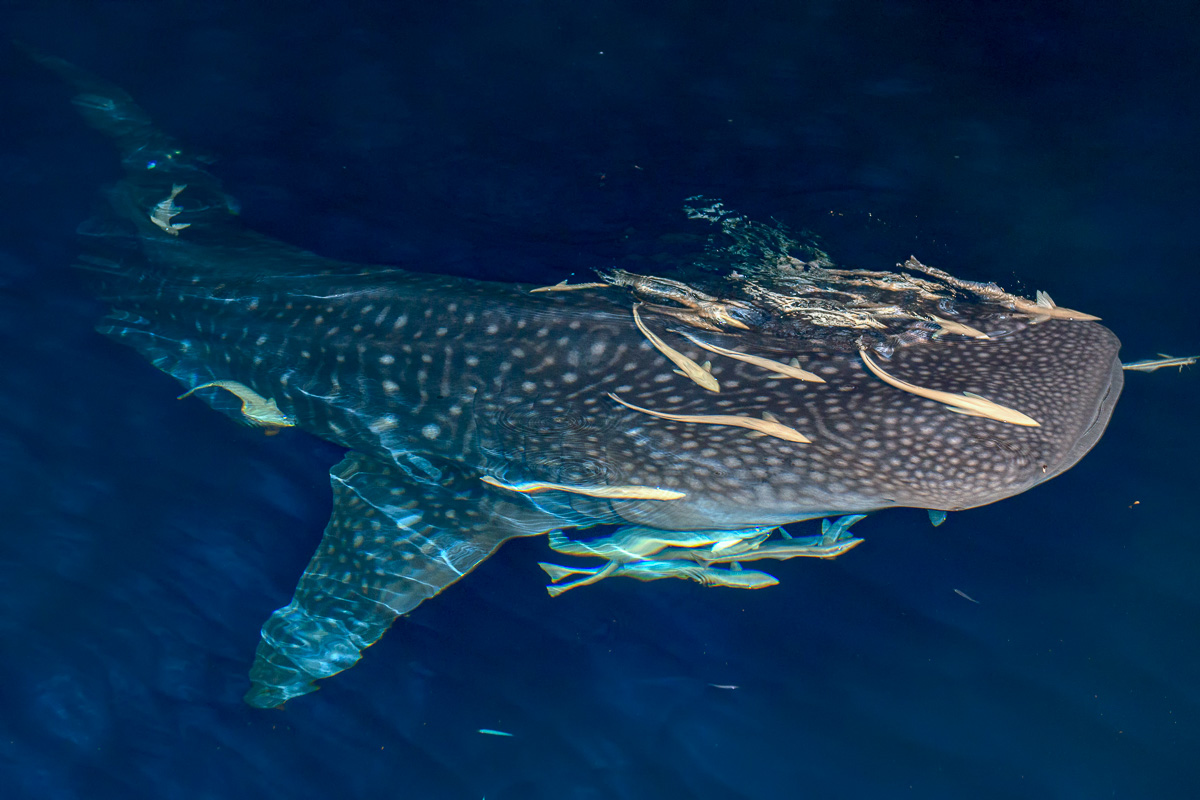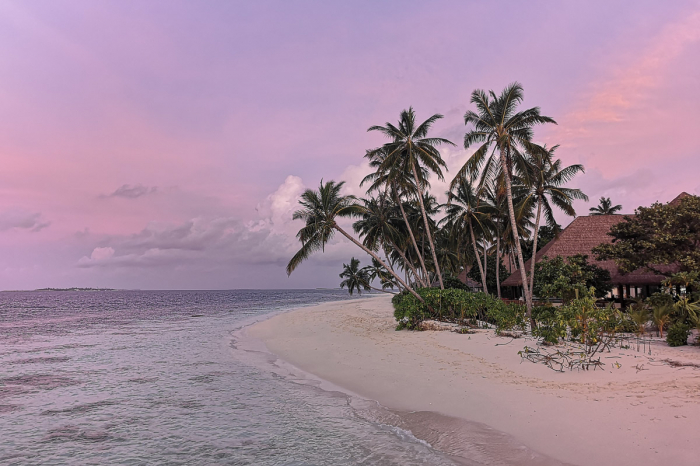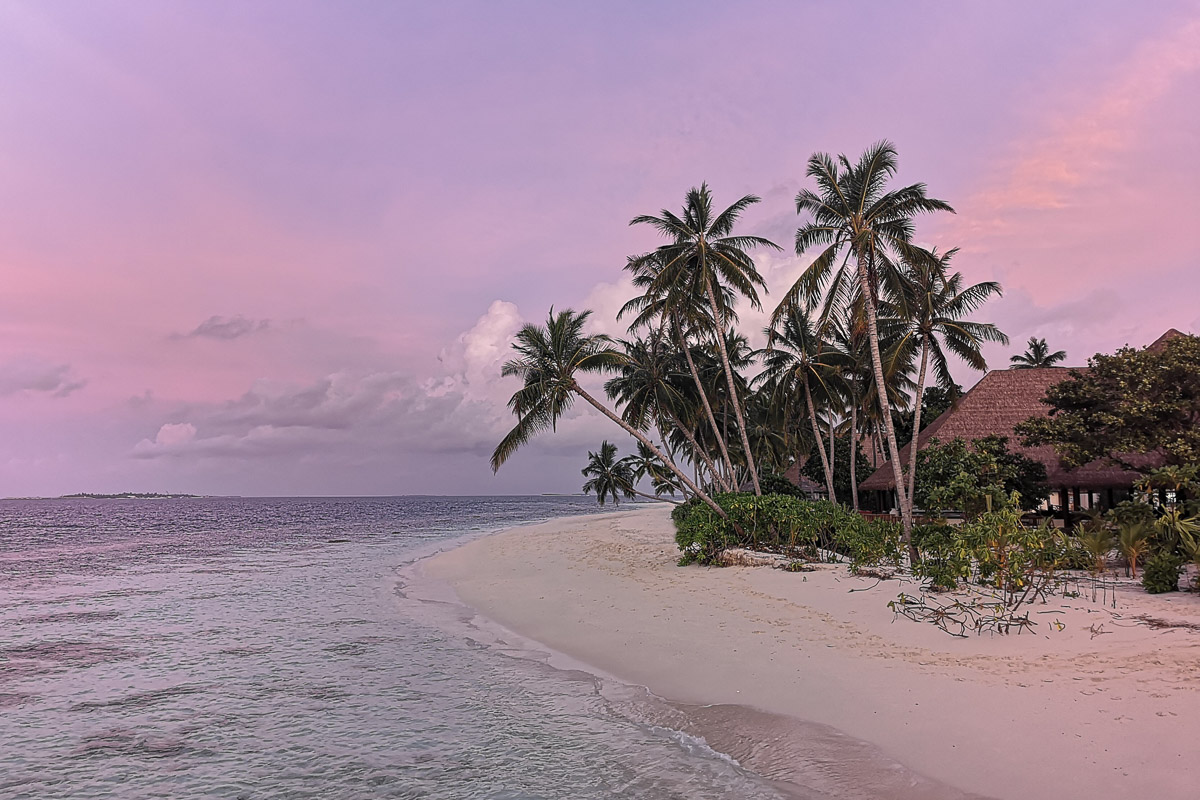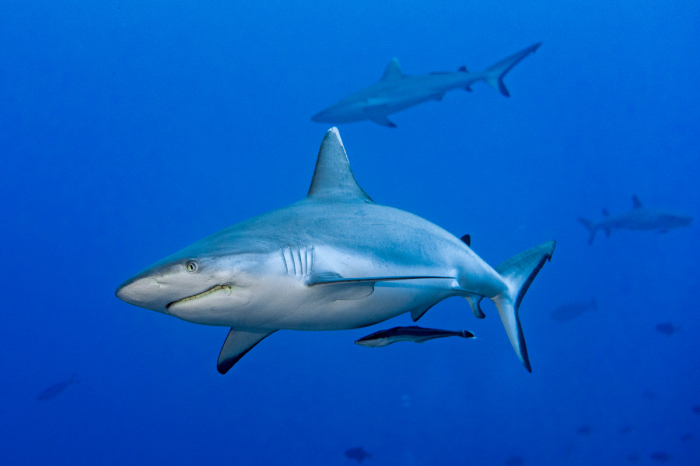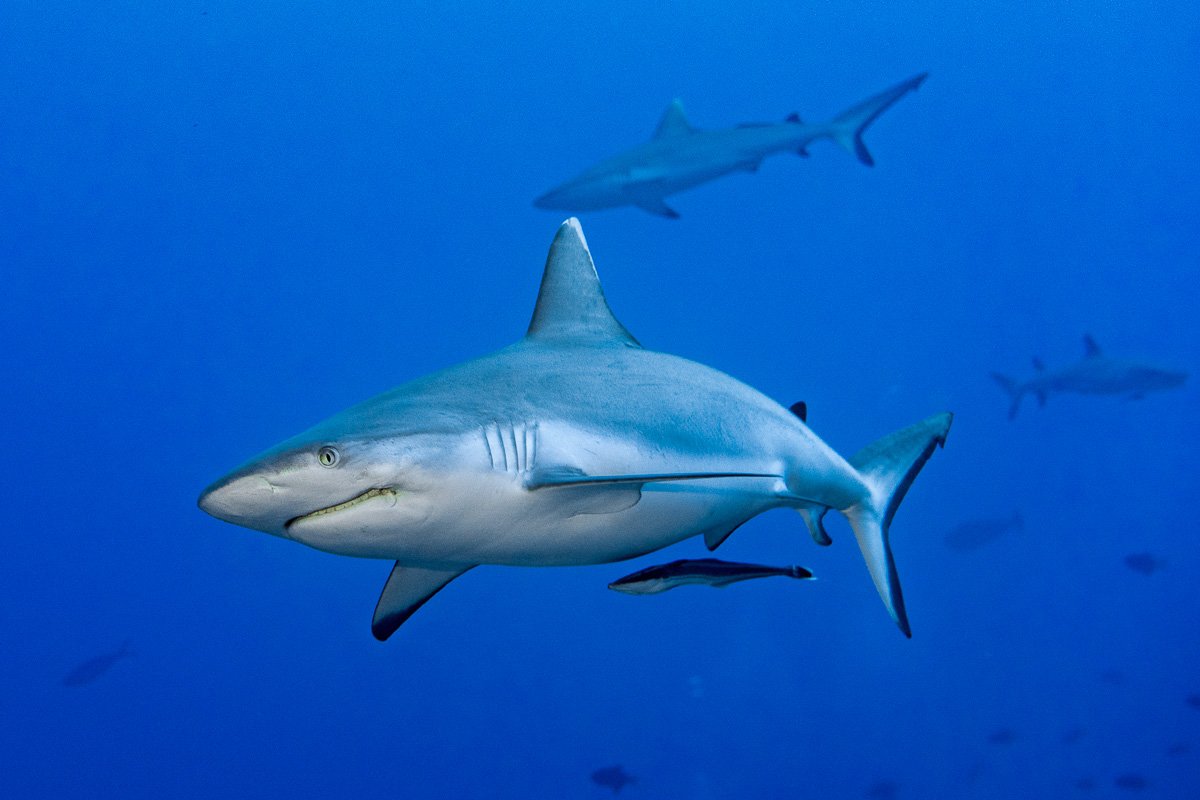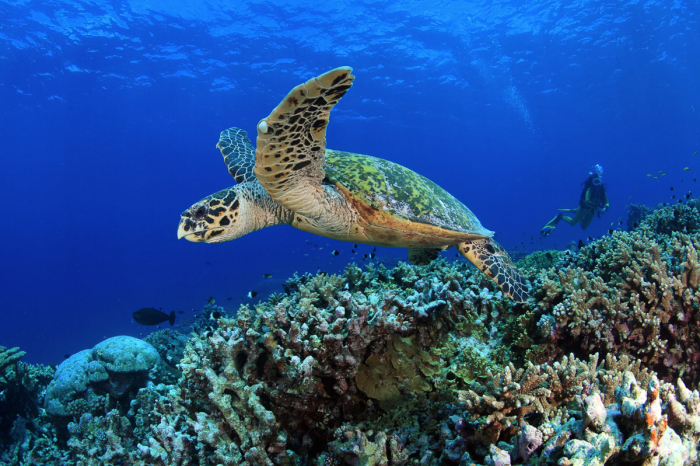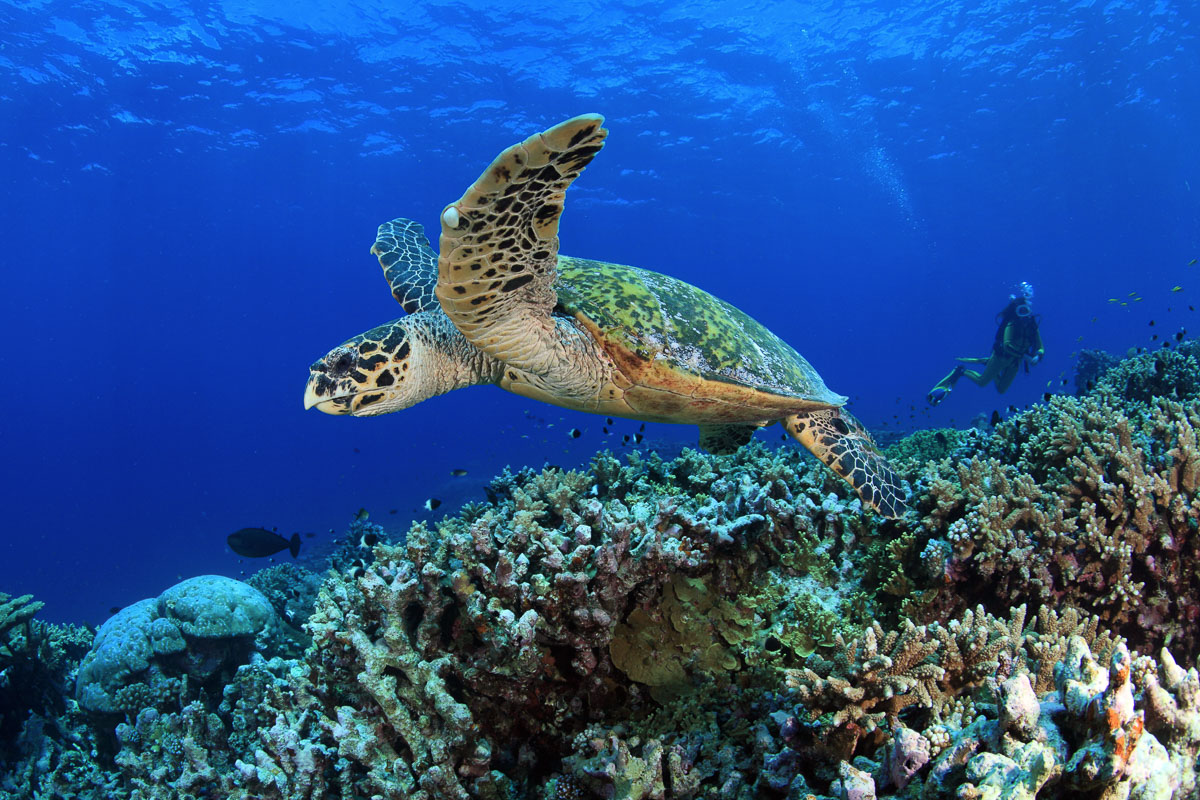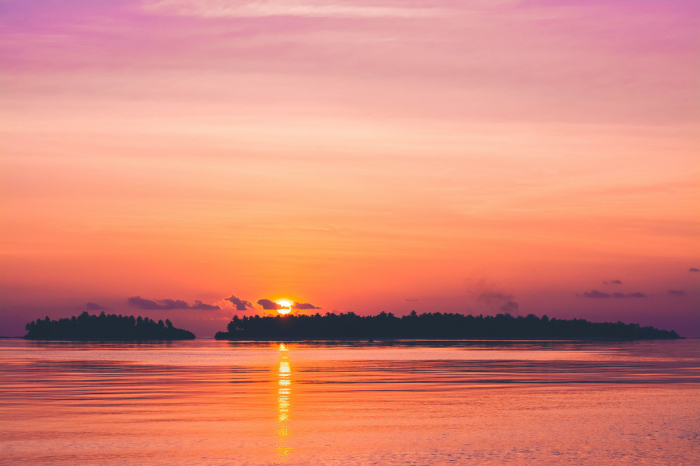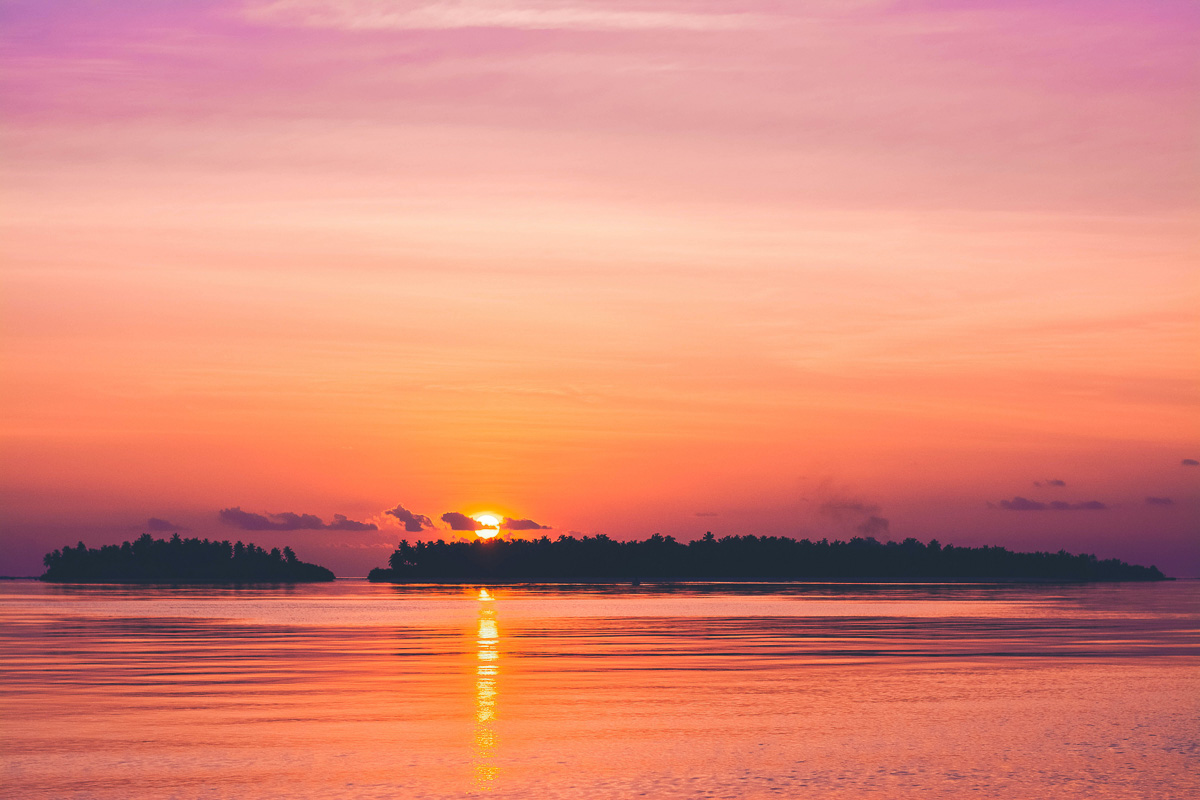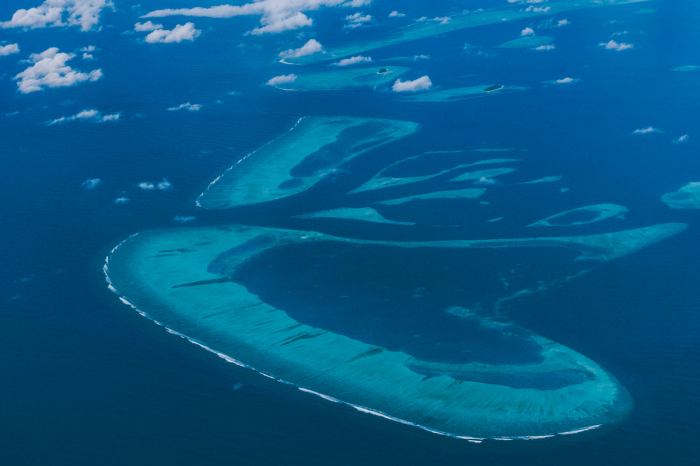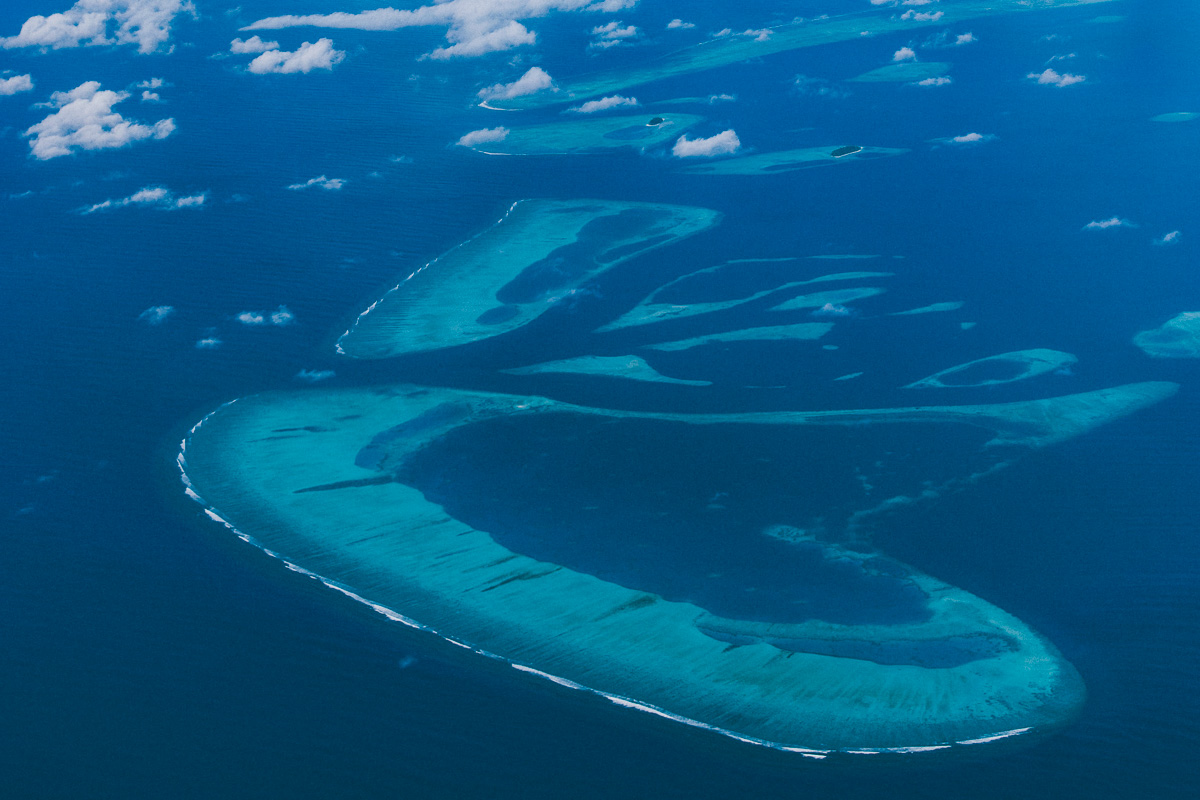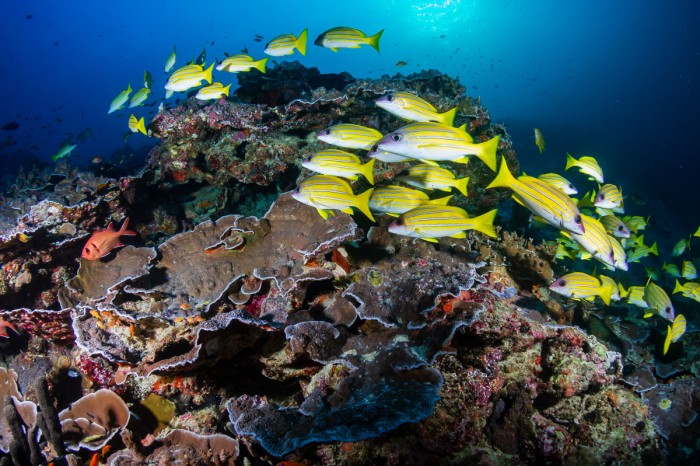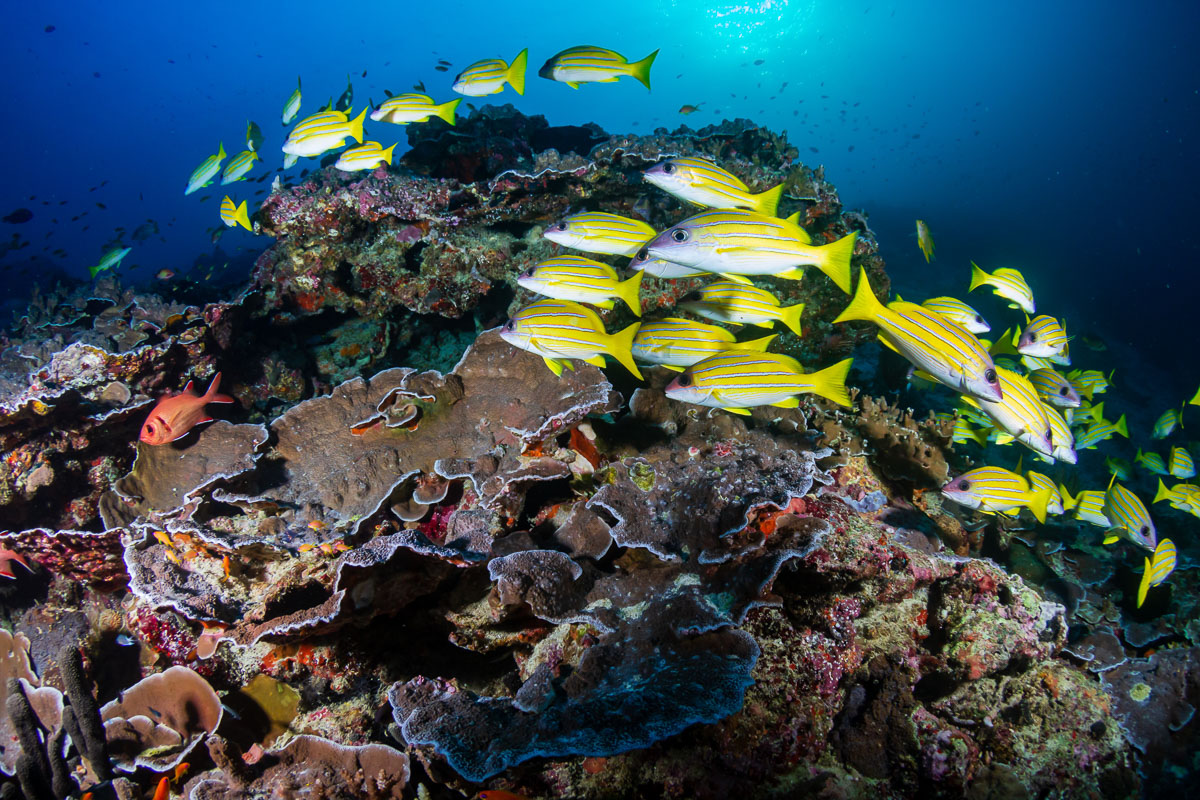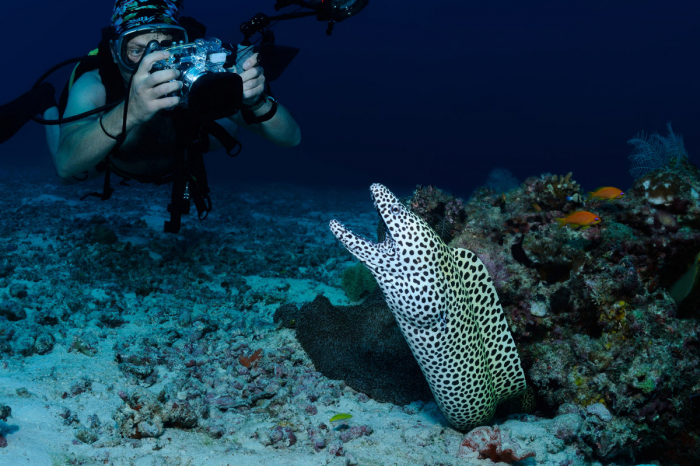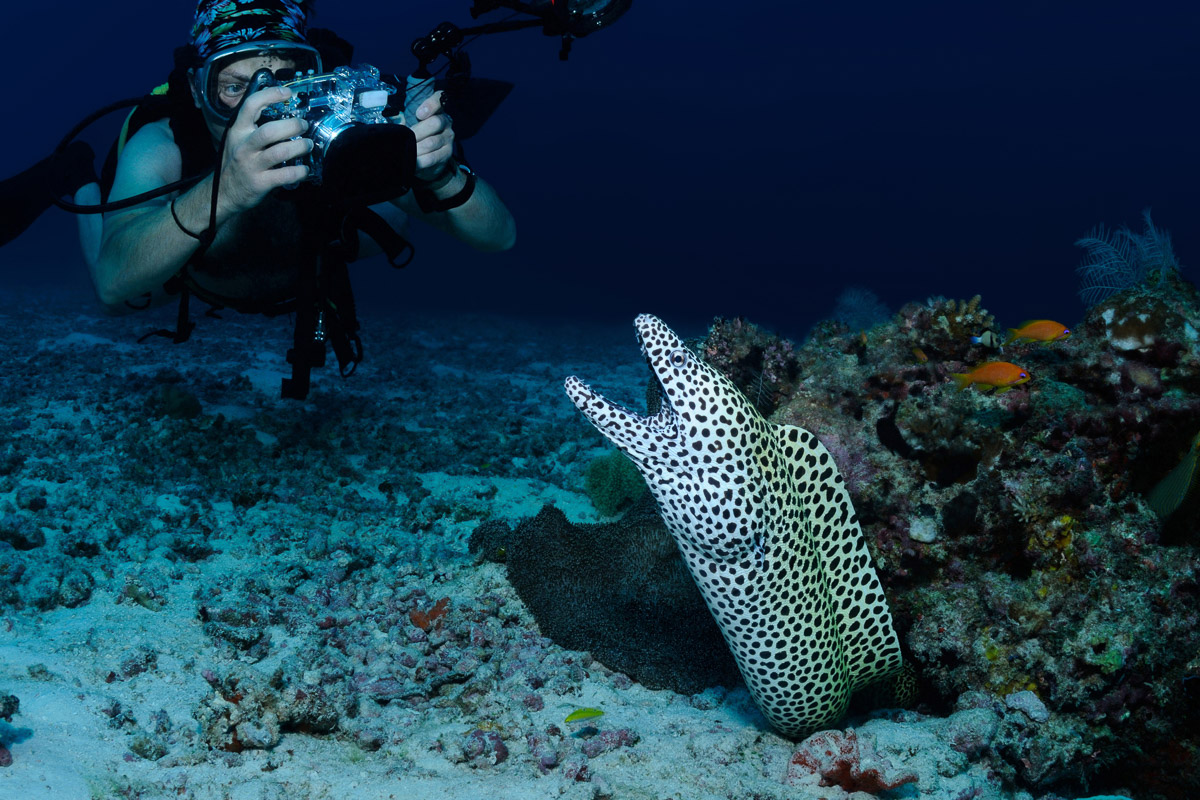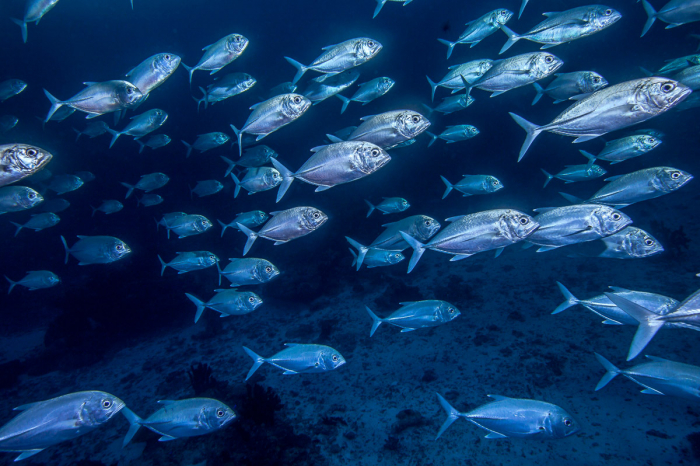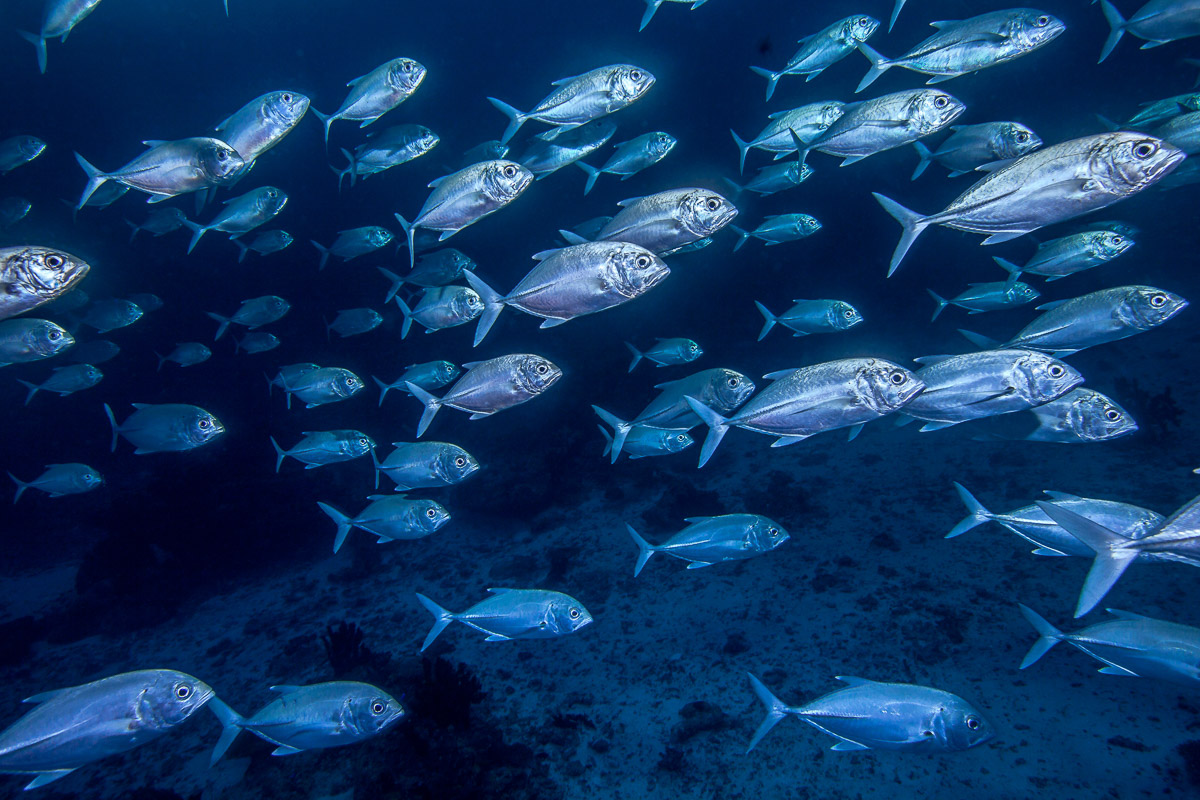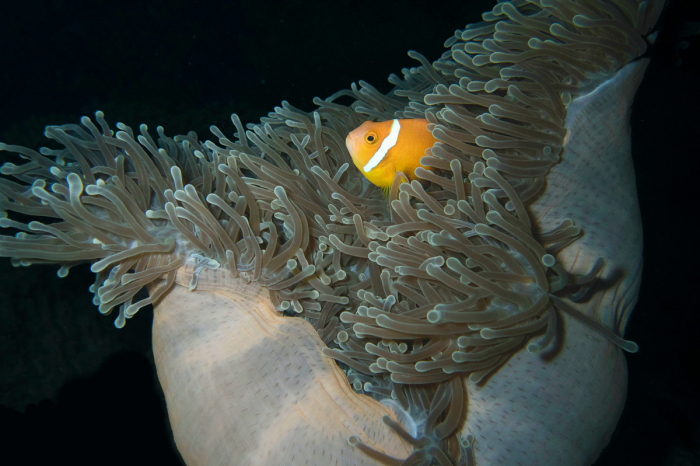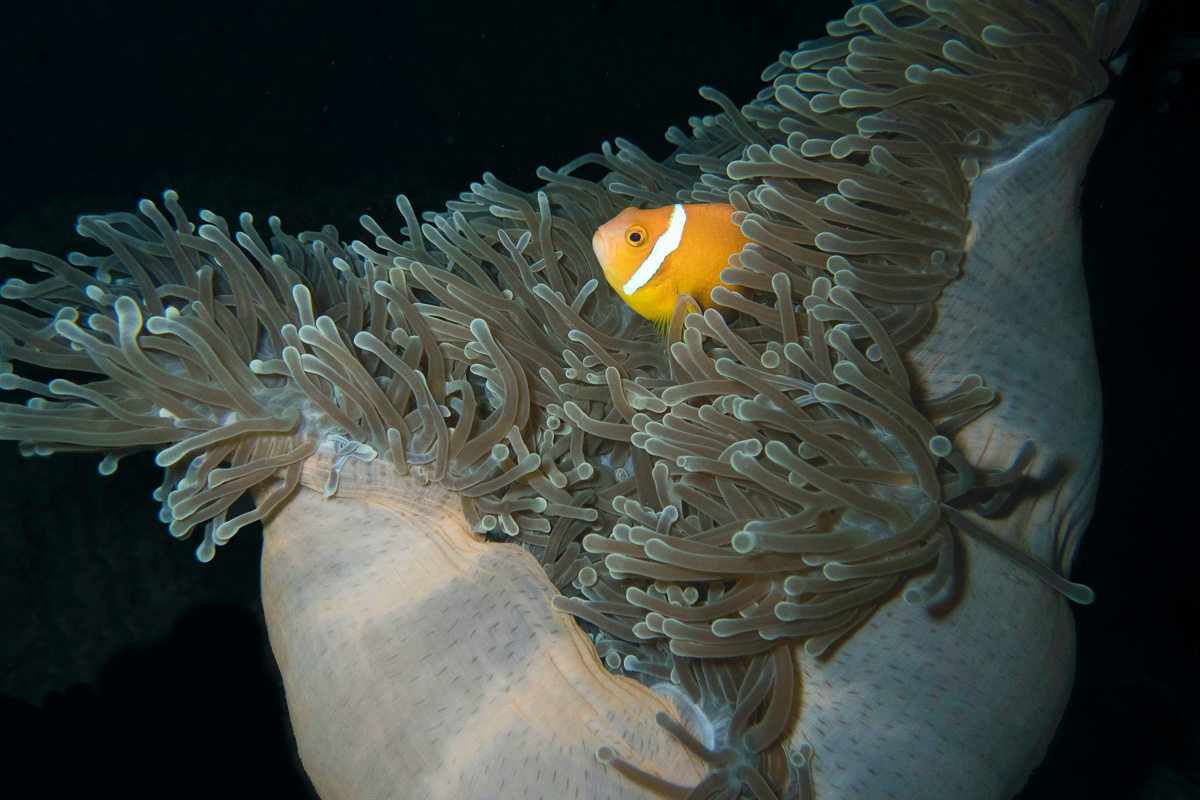 Diving Environment
Type
Walls, channels, reefs and sharks
Level
Beginner to advanced
Diving Season
Year-round, best from December to April
Top tips

The Maldives has strict laws on the sale and consumption of alcohol. Some resorts and liveaboards are permitted by law to sell alcohol, but you won't find it on local islands.
Be mindful of conservative Maldivian culture by not wearing revealing clothing in public places.
About Huvadhoo Atoll
Also known as Gaafu or Huvadhu, Huvadhoo Atoll is one of the country's largest and is home to over 230 islands - more than any other atoll in the Maldives. Despite its size, Huvadhoo is remarkably under-explored, due in part to its obvious isolation. The 97-kilometre-wide Huvadhu Kandu carves Huvadhoo from the northern and central atolls, while the 49-kilometre-wide Adoo Kandu separates it from Fuvahmulah further south. In fact, this atoll is so isolated, the local people have one of the most linguistically-distinct dialects, known as Huvadhoo Bas.
Aside from a scattering of ancient Buddhist relics and the locals' traditionally-woven mats made from dyed reeds, there is not a great deal of sightseeing to be done in Huvadhoo. But with almost 3,000-square-kilometres of space and a warm equatorial climate, the atoll itself is by far the biggest attraction. From scuba diving to surfing, this atoll is a dream watersports destination, offering almost endless opportunities for exploration and play. And, thanks to a handful of high-end resorts scattered throughout the islands, the Maldives' iconic extravagance and indulgent relaxation is never far away.
Getting to Huvadhoo
Most visitors will arrive at Male's international airport, which is well connected to many major flight hubs, including Singapore and Dubai. Once you have arrived in Male, you will need to transfer onto an onward domestic flight to Huvadhoo. If you have a late flight arrival or if the transfer to your final destination is not available immediately, there are a number of accommodation options in Male itself. Or you can stay on Hulhumale next to the airport where you will find affordable accommodation and hotel bars serving alcohol which is prohibited in the capital or on local non-resort islands.

There are several domestic airports to choose from in Huvadhoo - Kaadedhdhoo, Kooddoo Viligili, and Maavarulu - which can all be reached in just over an hour. Finally, unless you're staying near the airport, you will likely require an onward speedboat ride to the resort, or a ferry to your local island of choice.
Where to stay in Huvadhoo
Most resorts in Huvadhoo are located close to the atoll's outer edge, providing convenient access to the channels, with a few resorts also located within the central lagoon. Options range from ultra-luxurious private islands to humble hotels and guesthouses, with local islands such as Kolamaafushi, Maamendhoo, Nilandhoo, and Dhaandhoo providing affordable options. Most surf and dive liveaboards heading to the Maldives' deep south will also pass-through Huvadhoo, often allowing guests to see more of this immense atoll's top spots in a single trip.
When to visit
With its proximity to the equator, Huvadhoo's weather does not vary too much across the atoll and its climate is fairly typical for a tropical destination, with plenty of sun and the occasional downpour. 

While Huvadhoo can be dived throughout the year, there are some differences between the seasons here which can affect your overall diving experience. The dry northeast monsoon runs from December to April and offers the best conditions, with average air temperatures of 28-30°C and water temperatures only marginally cooler, sitting between 26-29°C. Visibility and surface conditions are also fantastic, thanks to the calm weather.
The southwest monsoon is the rainy season and runs from around May until November. Water temperatures rise by a degree or two, but strong winds - particularly between June and August - can create slightly more turbulent conditions. However, this is often cited as the best time of year for encountering large pelagic fish.
---
Huvadhoo Atoll dive resorts