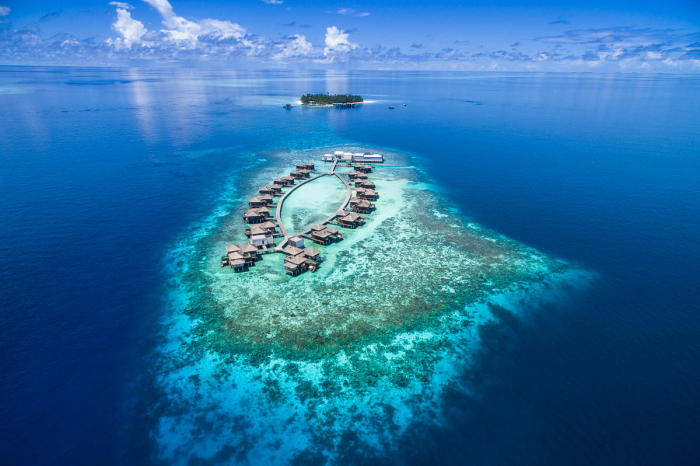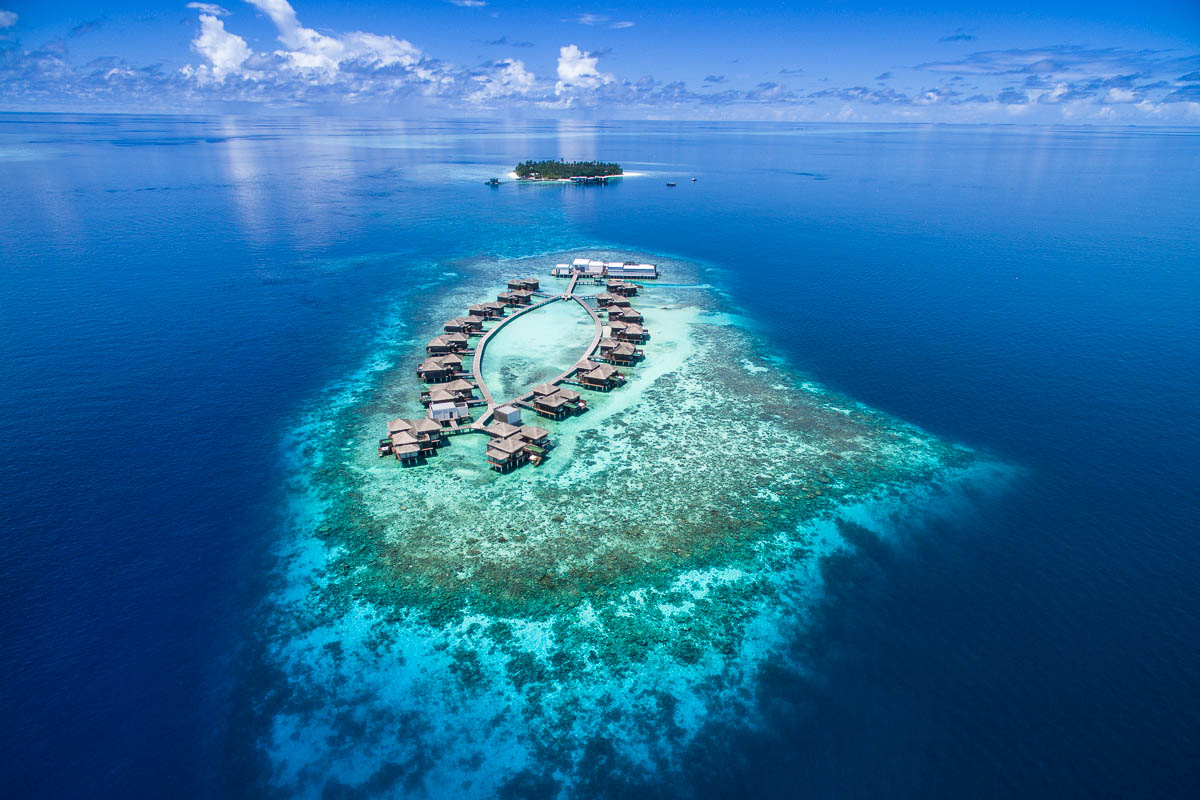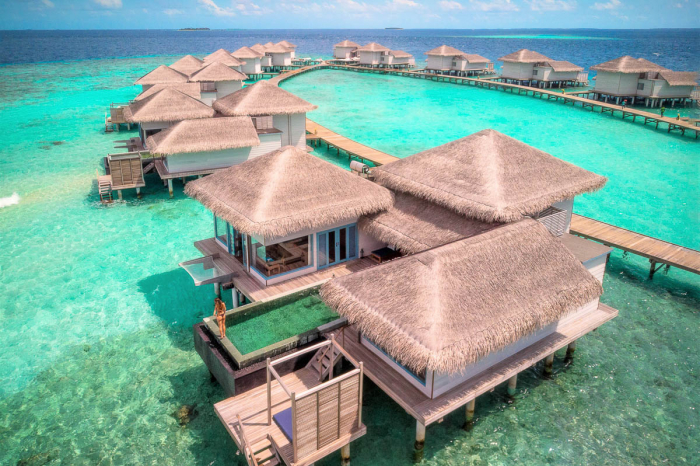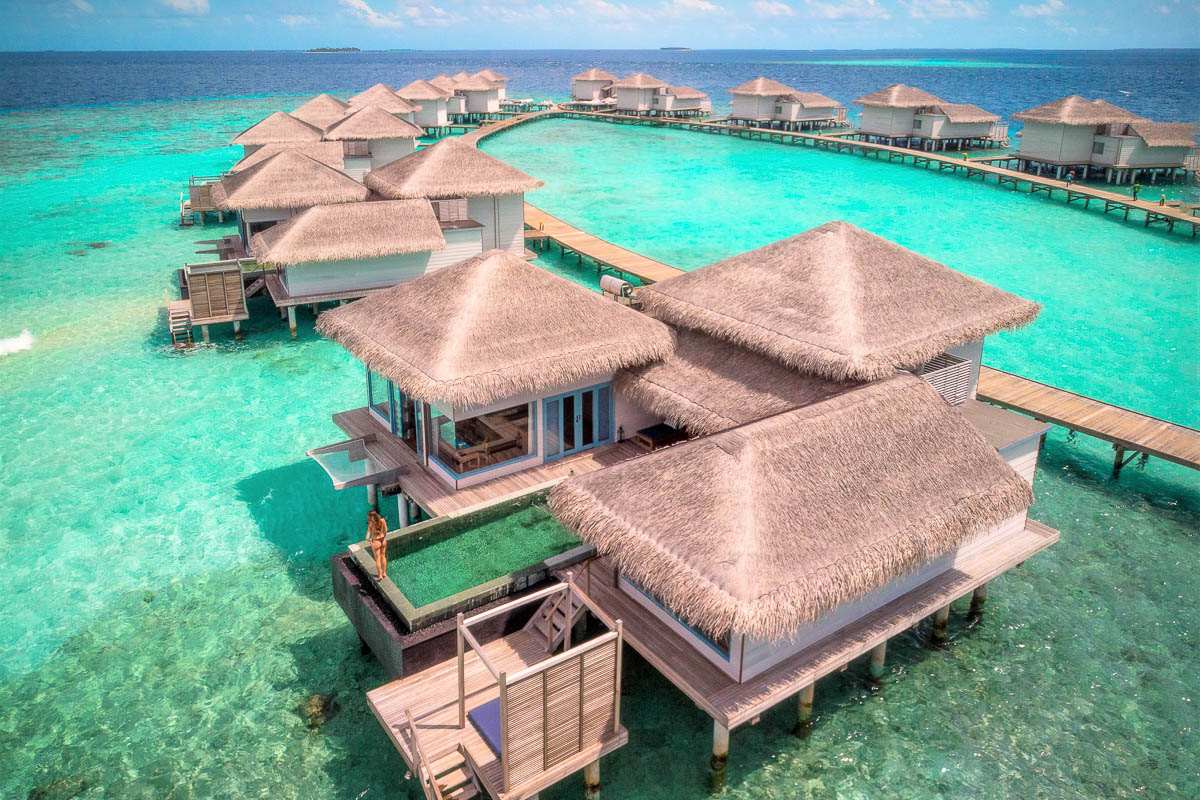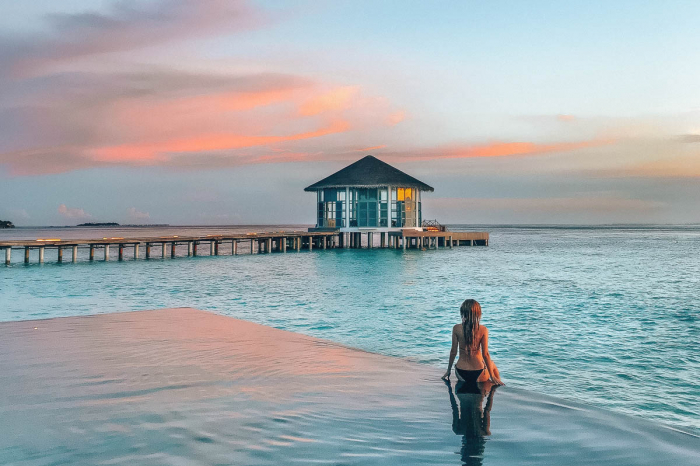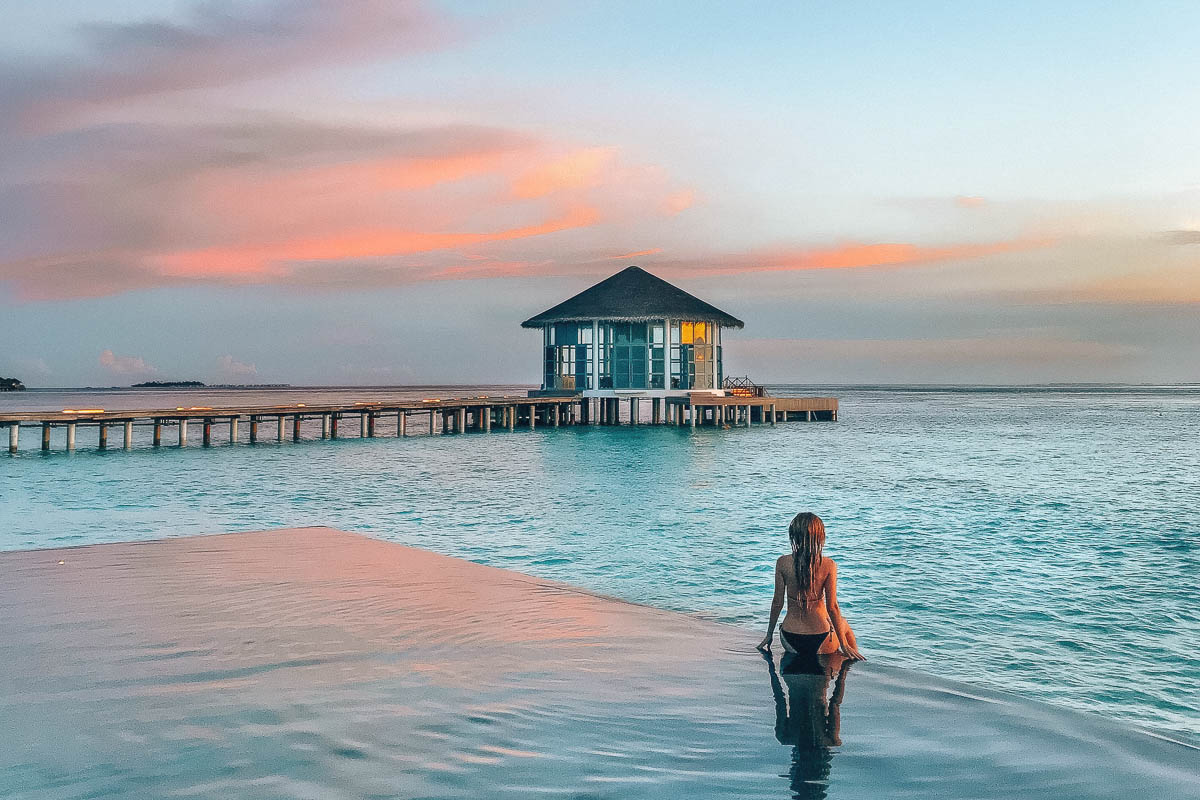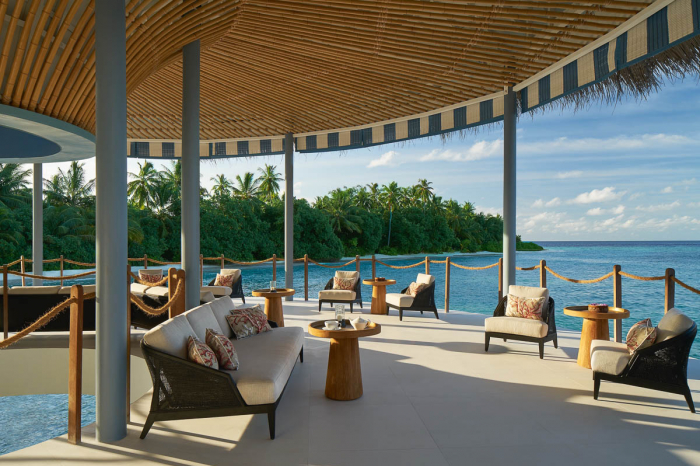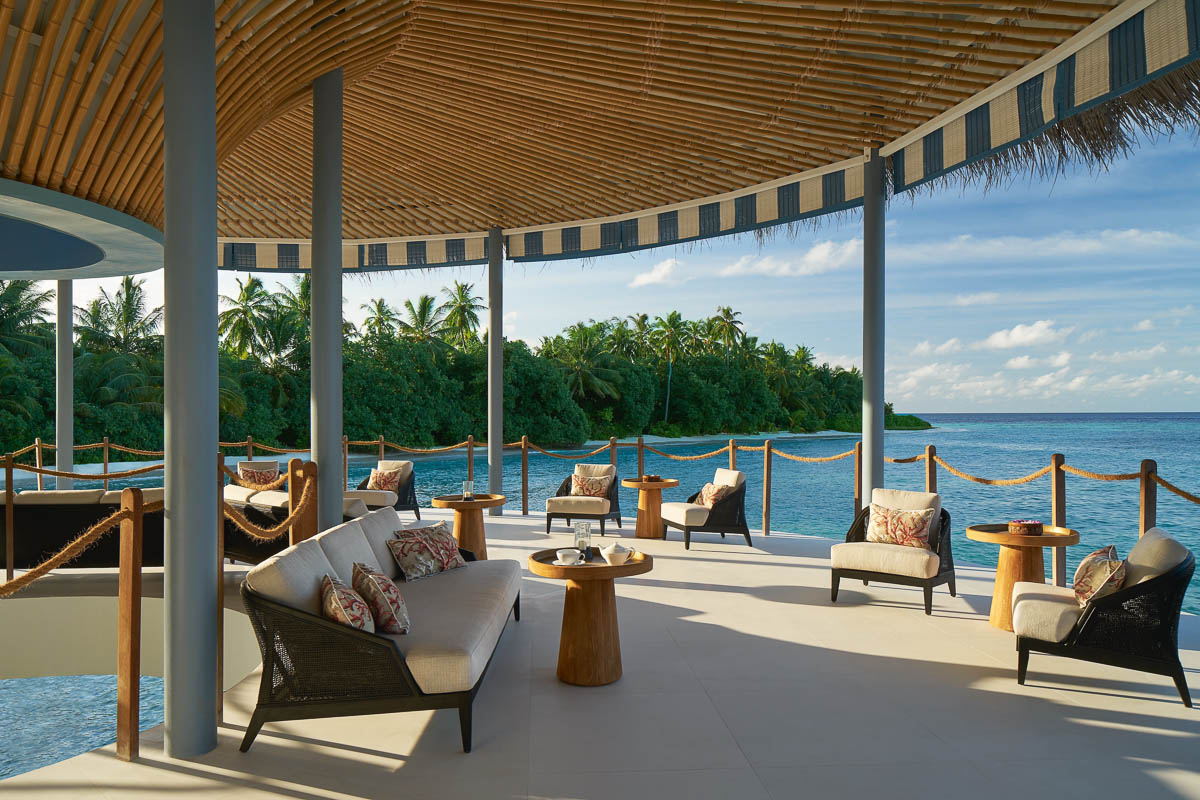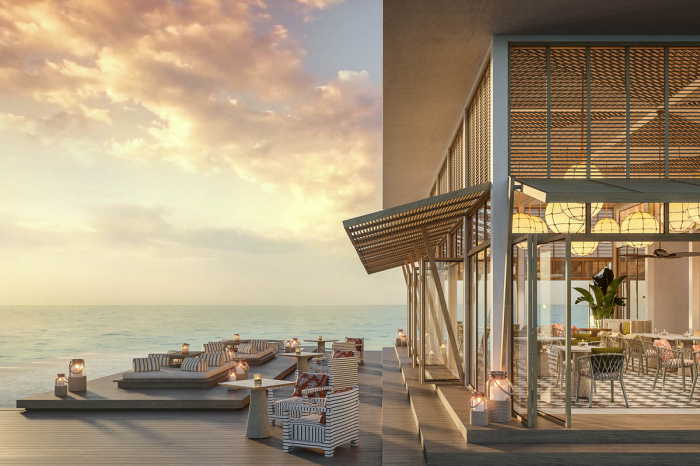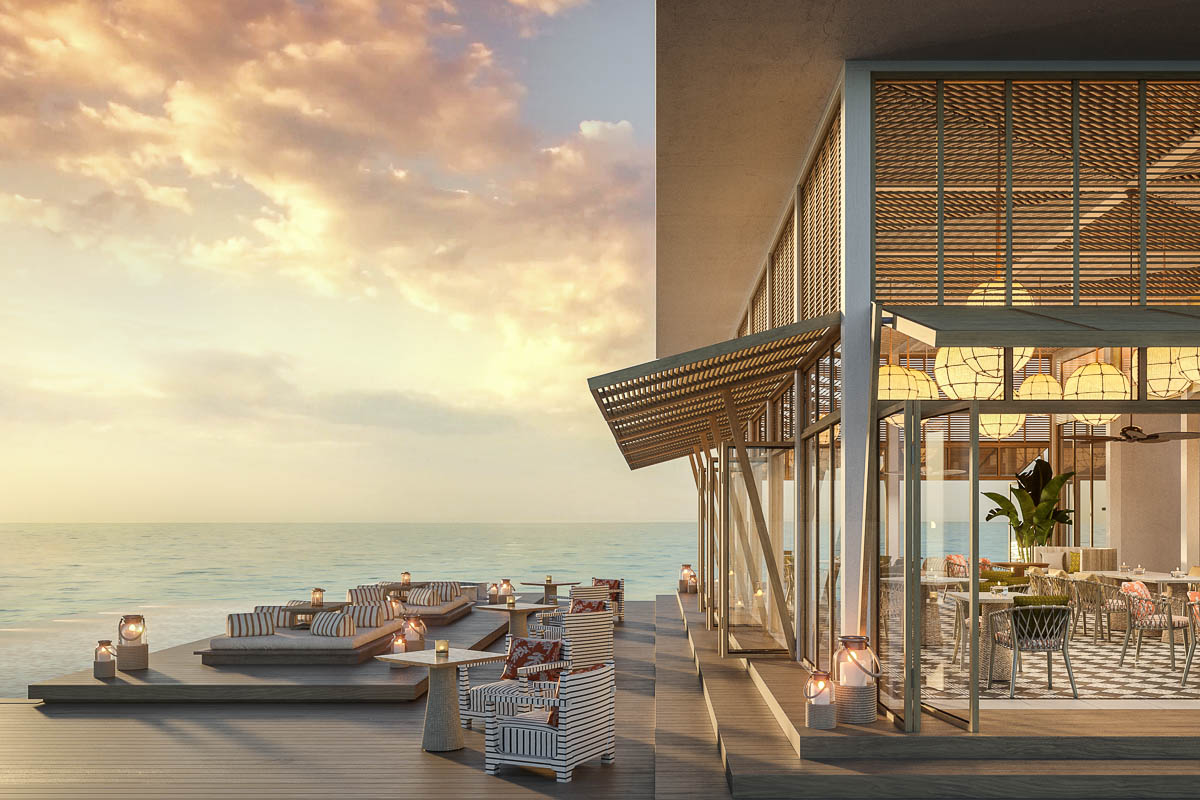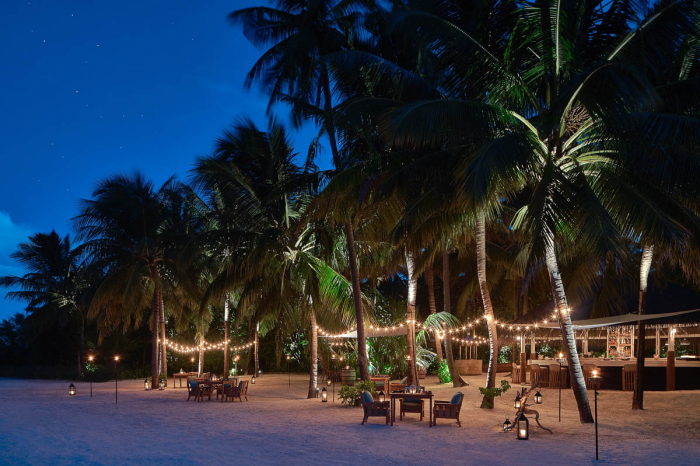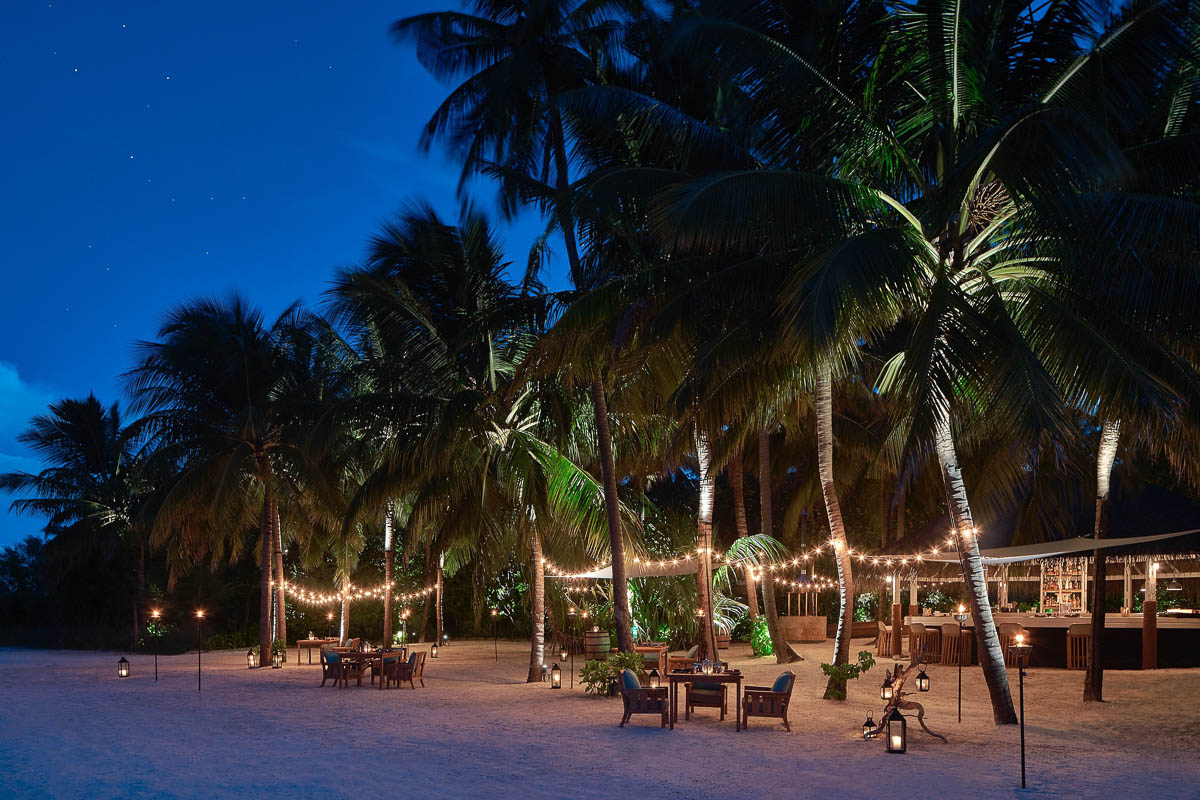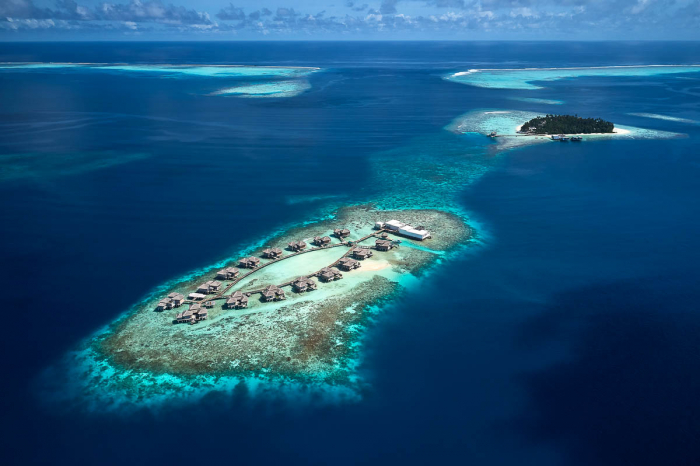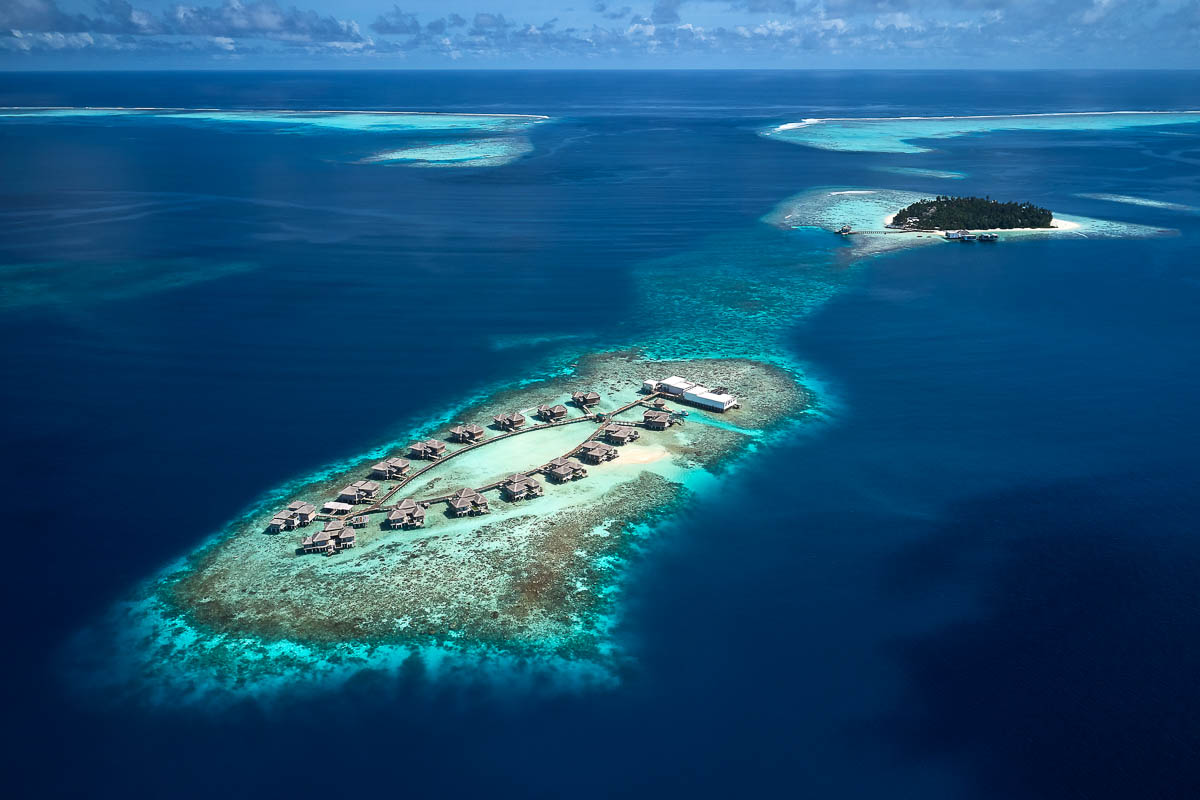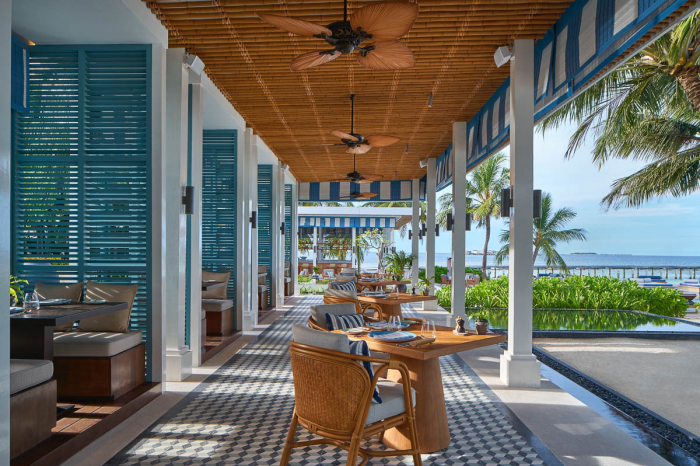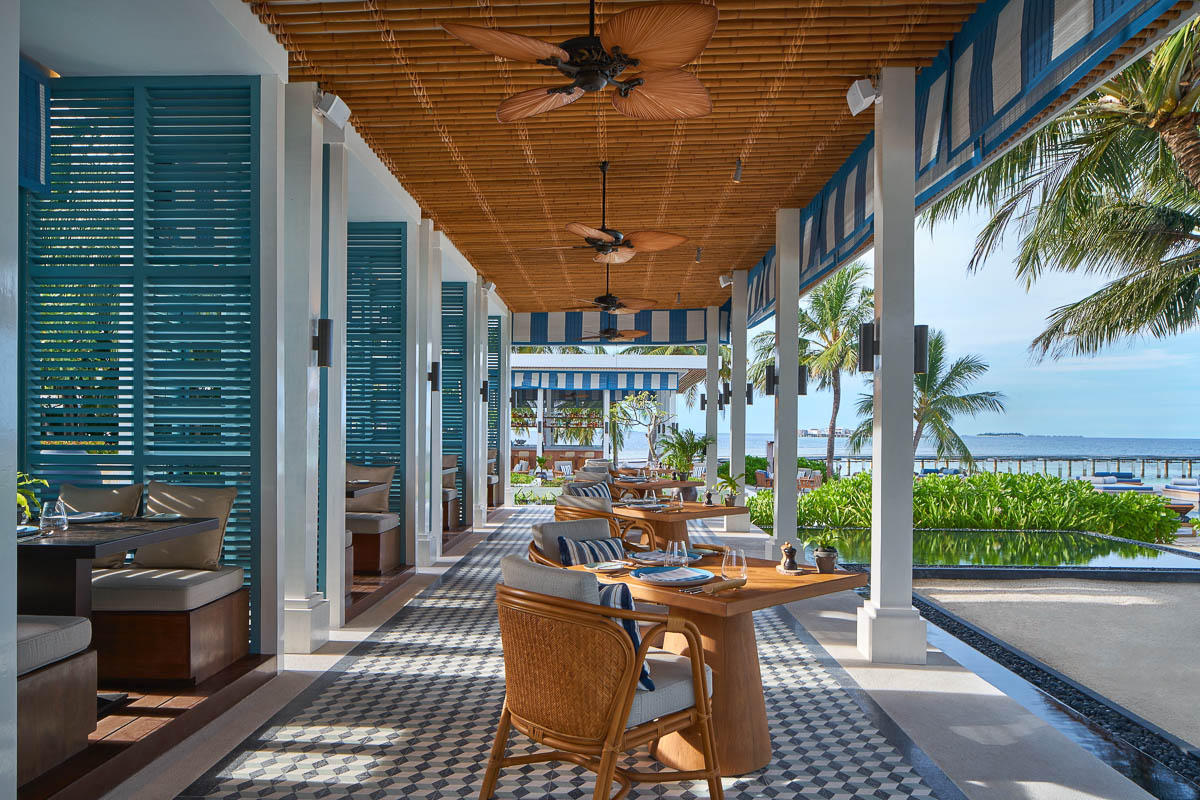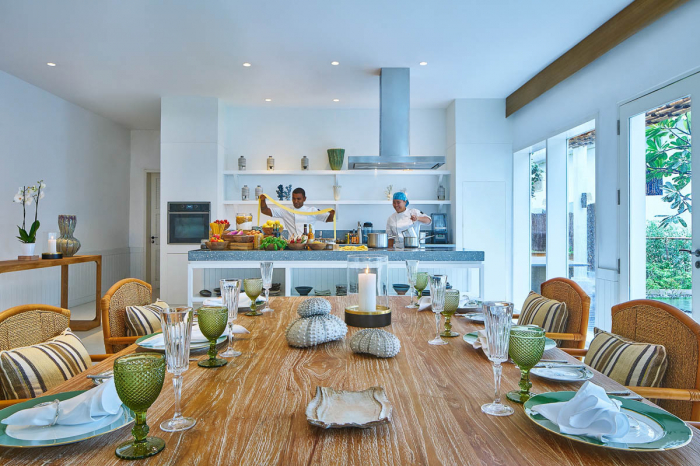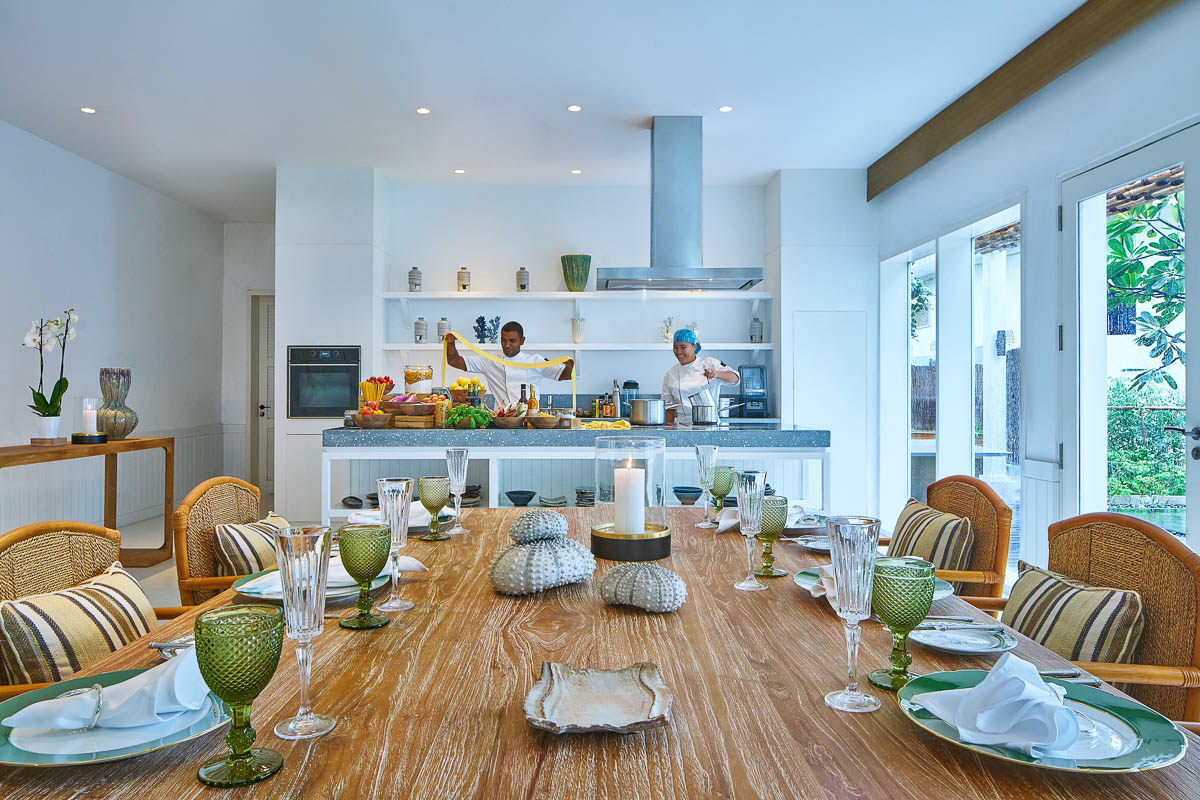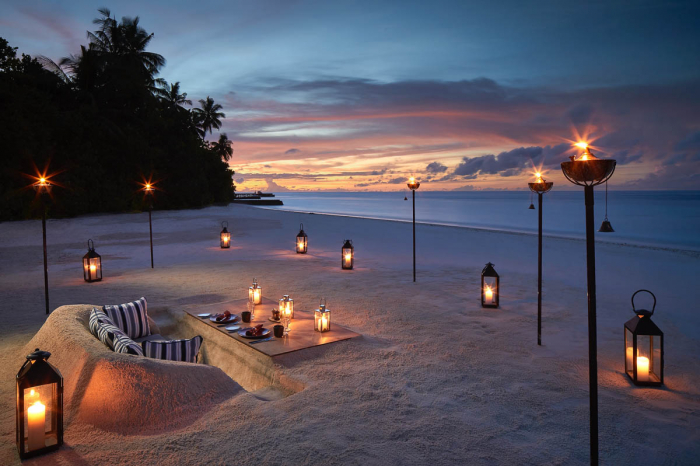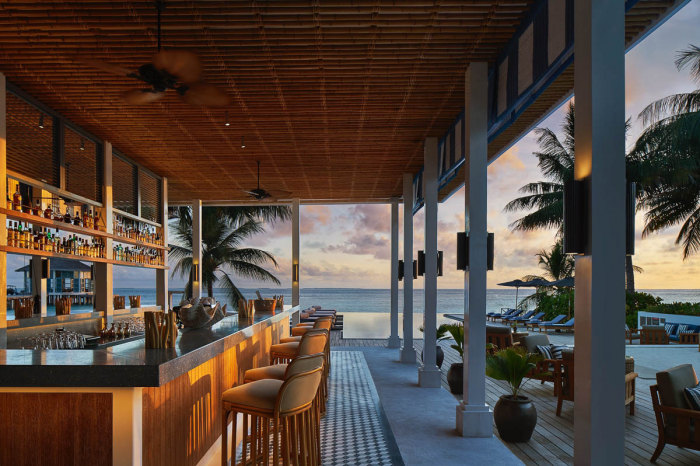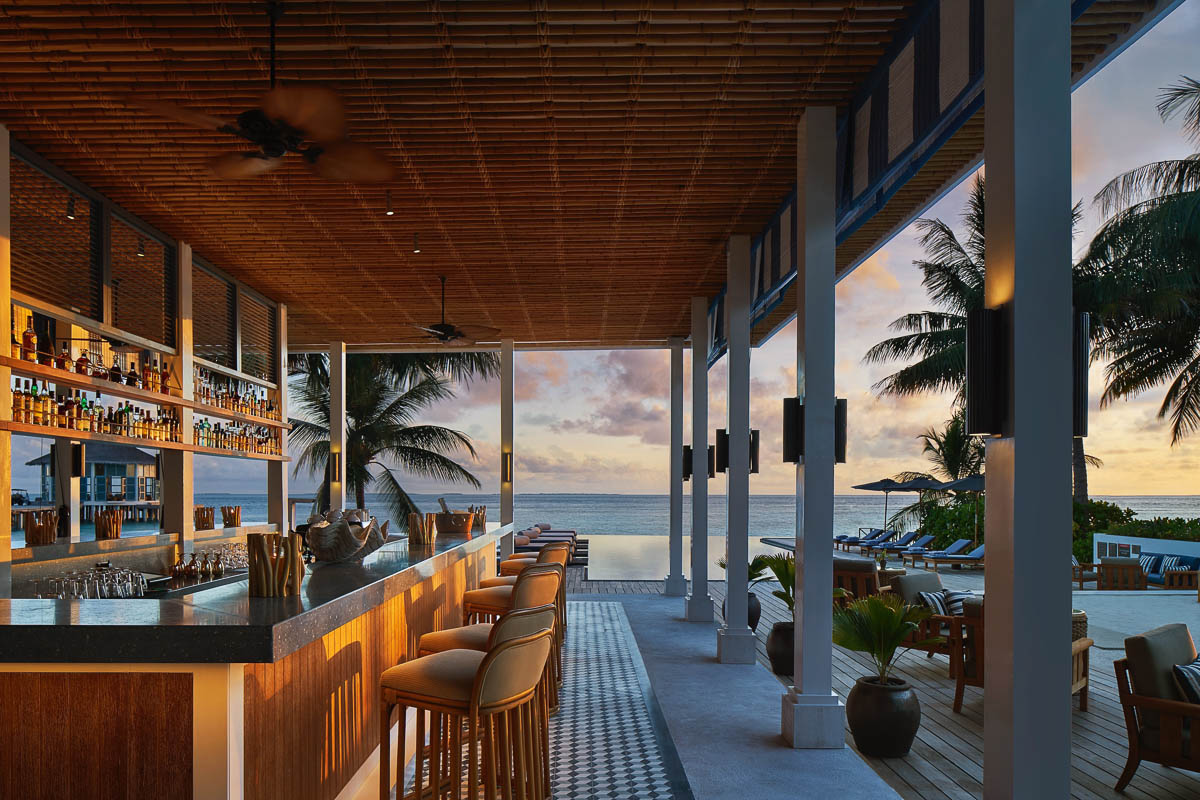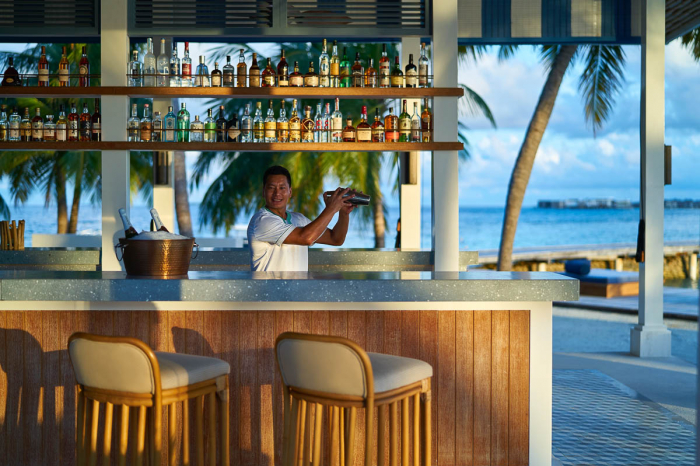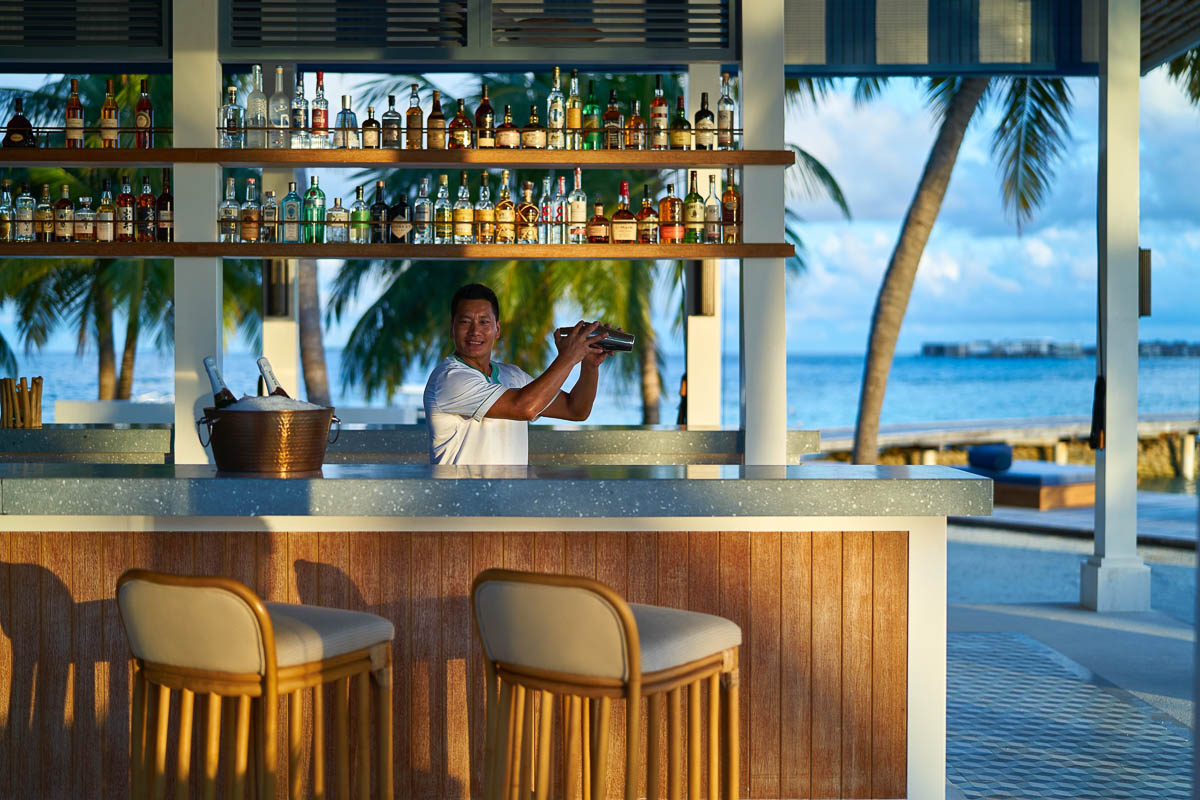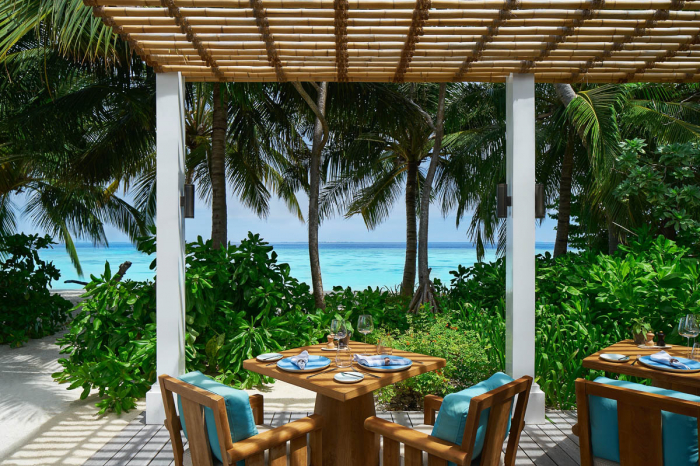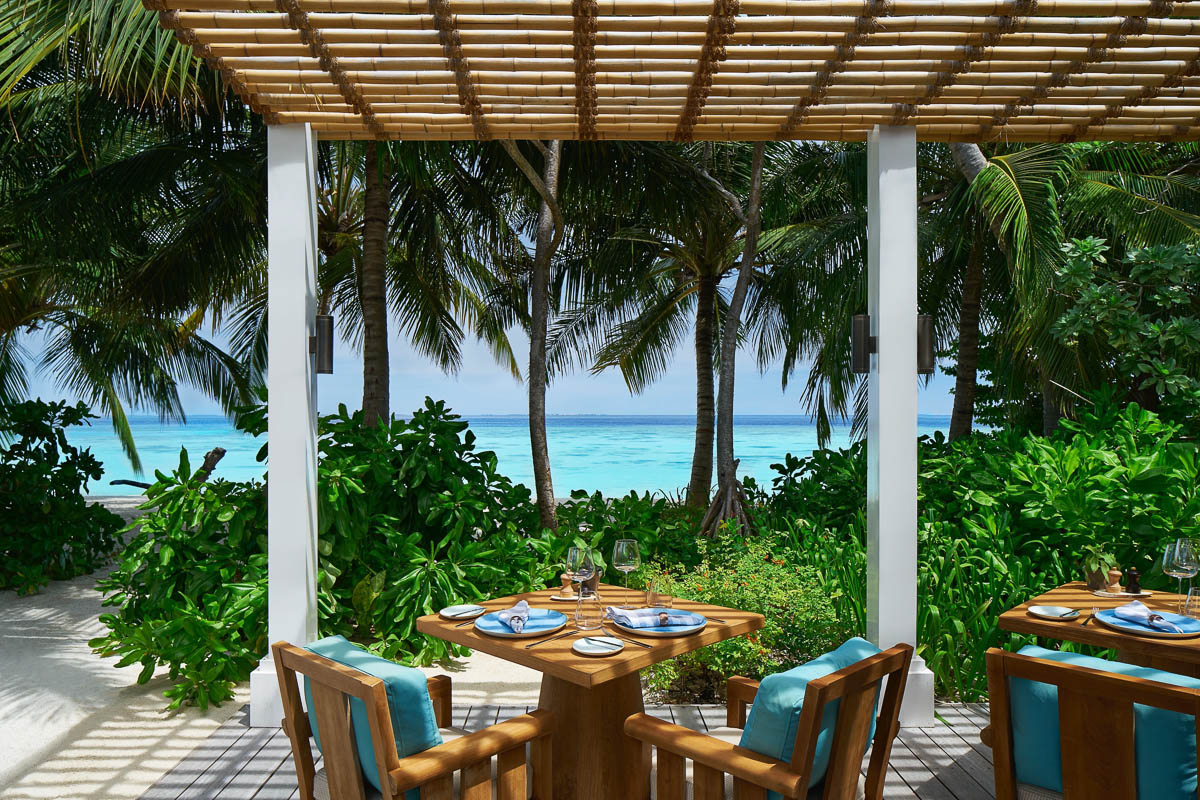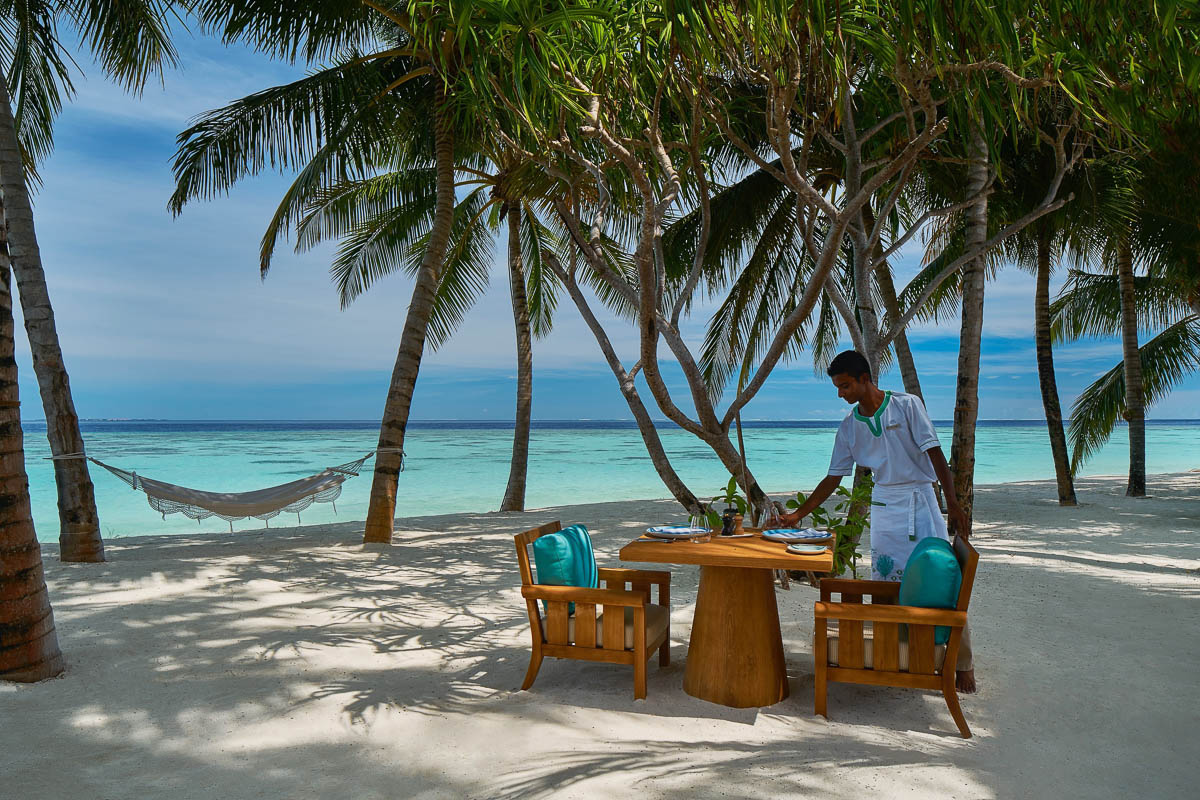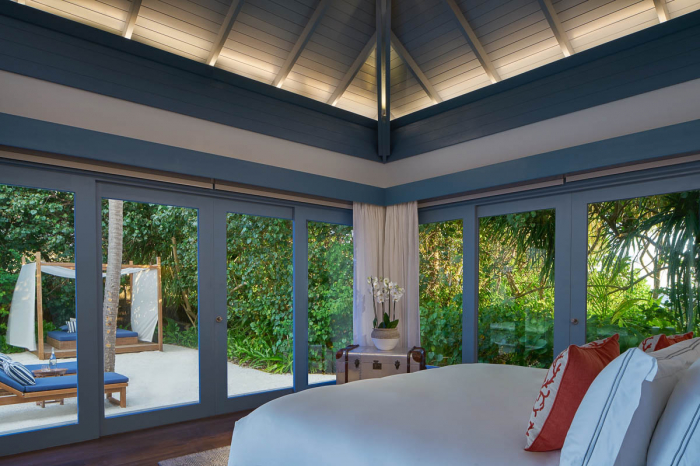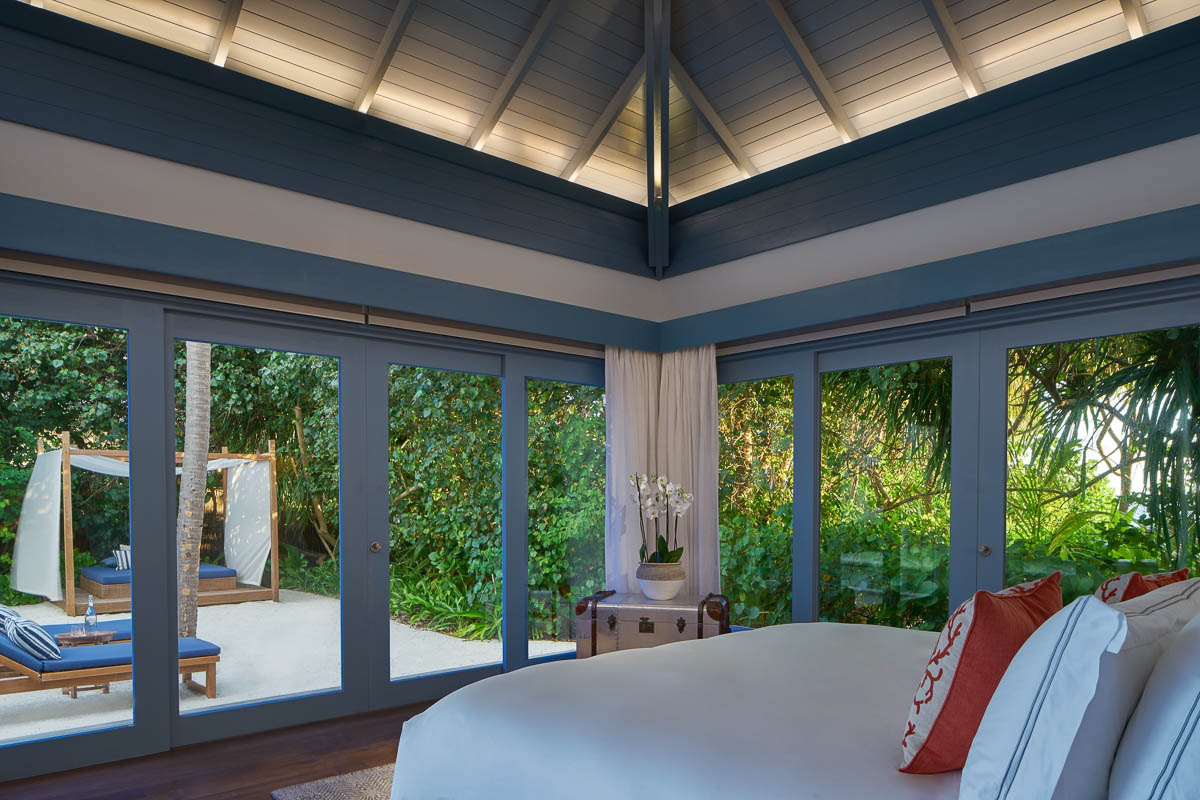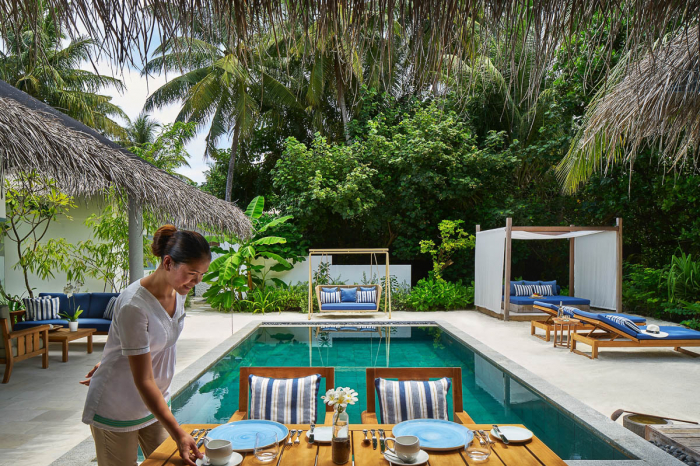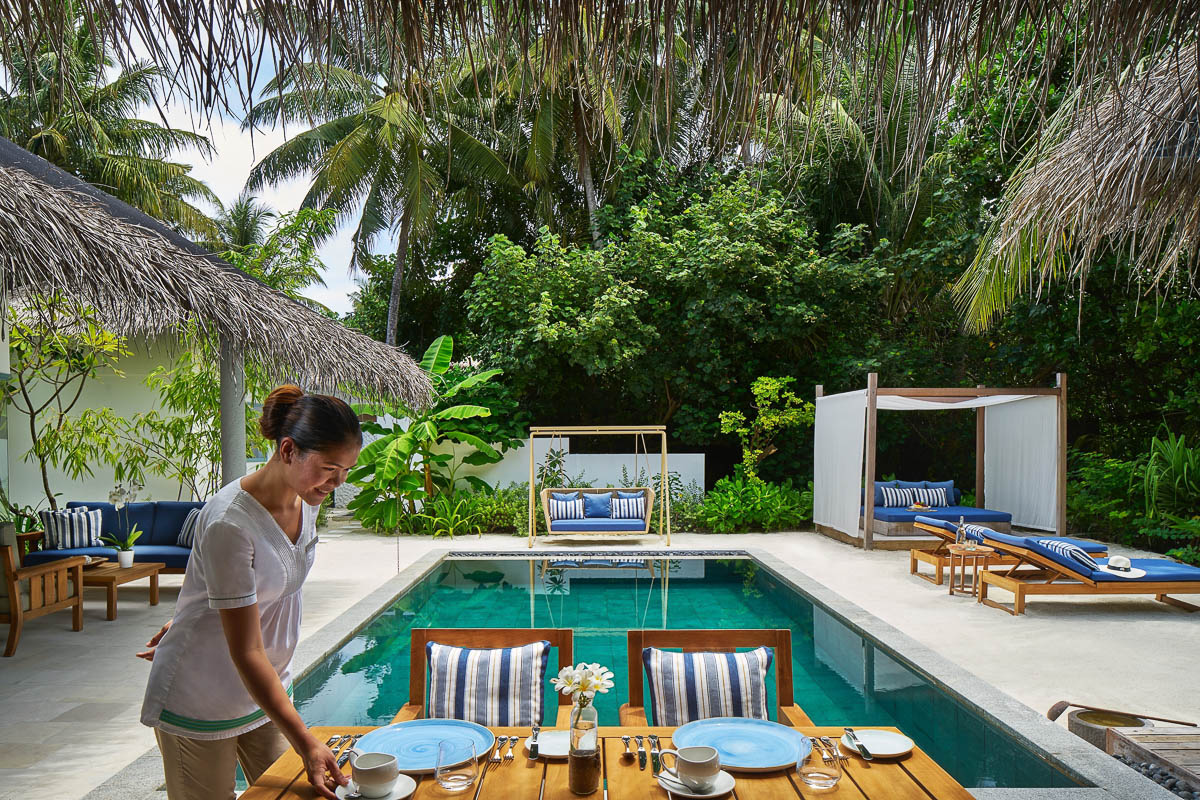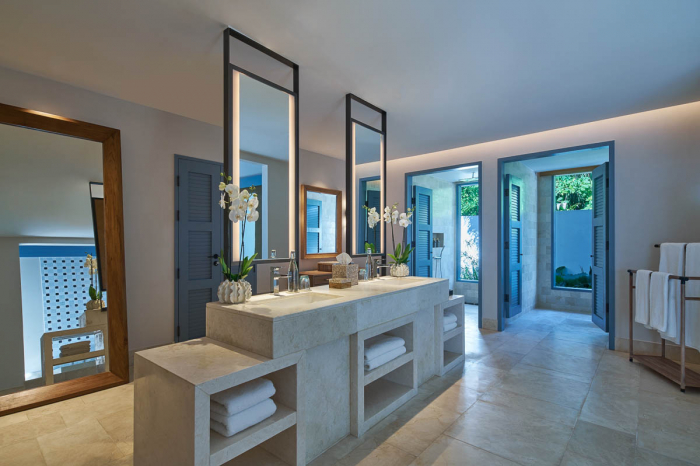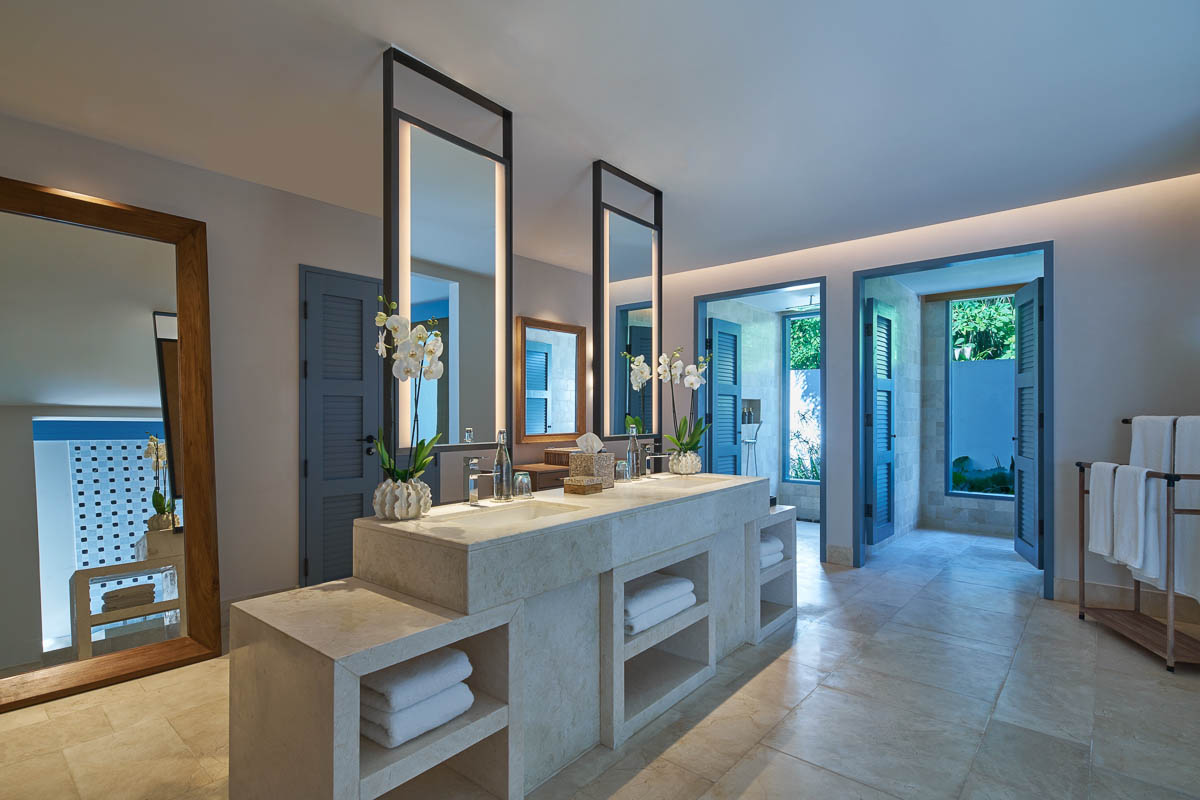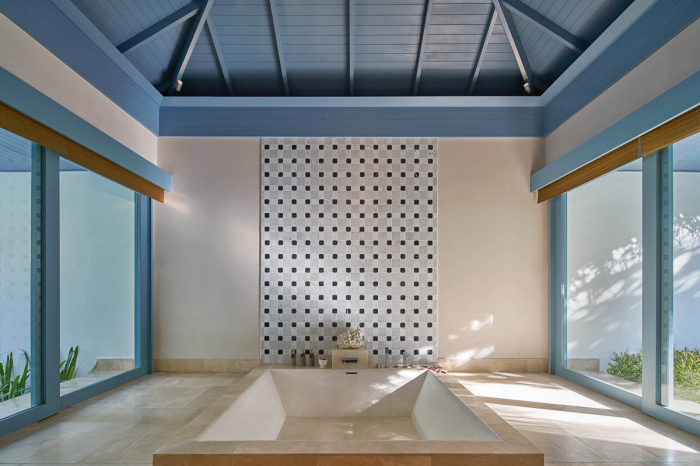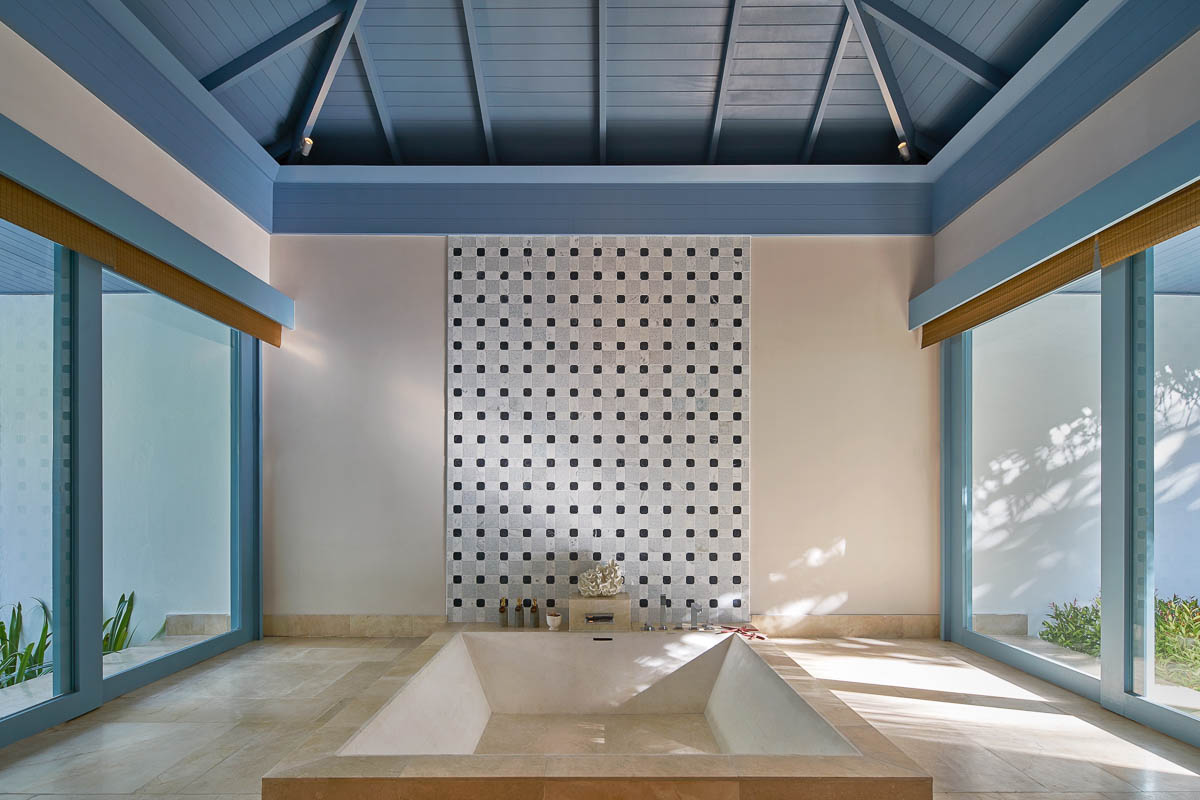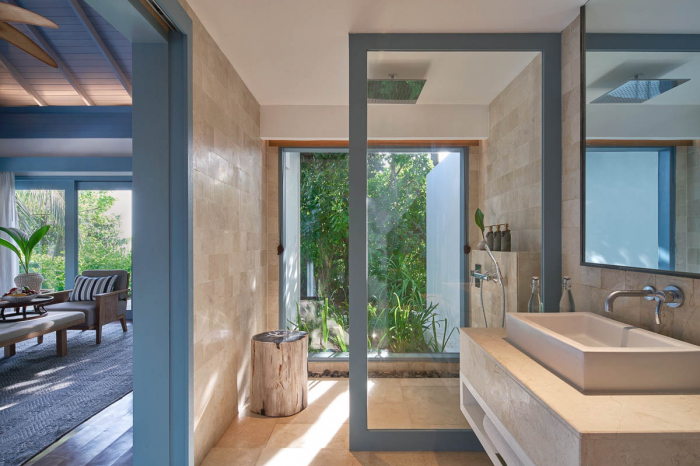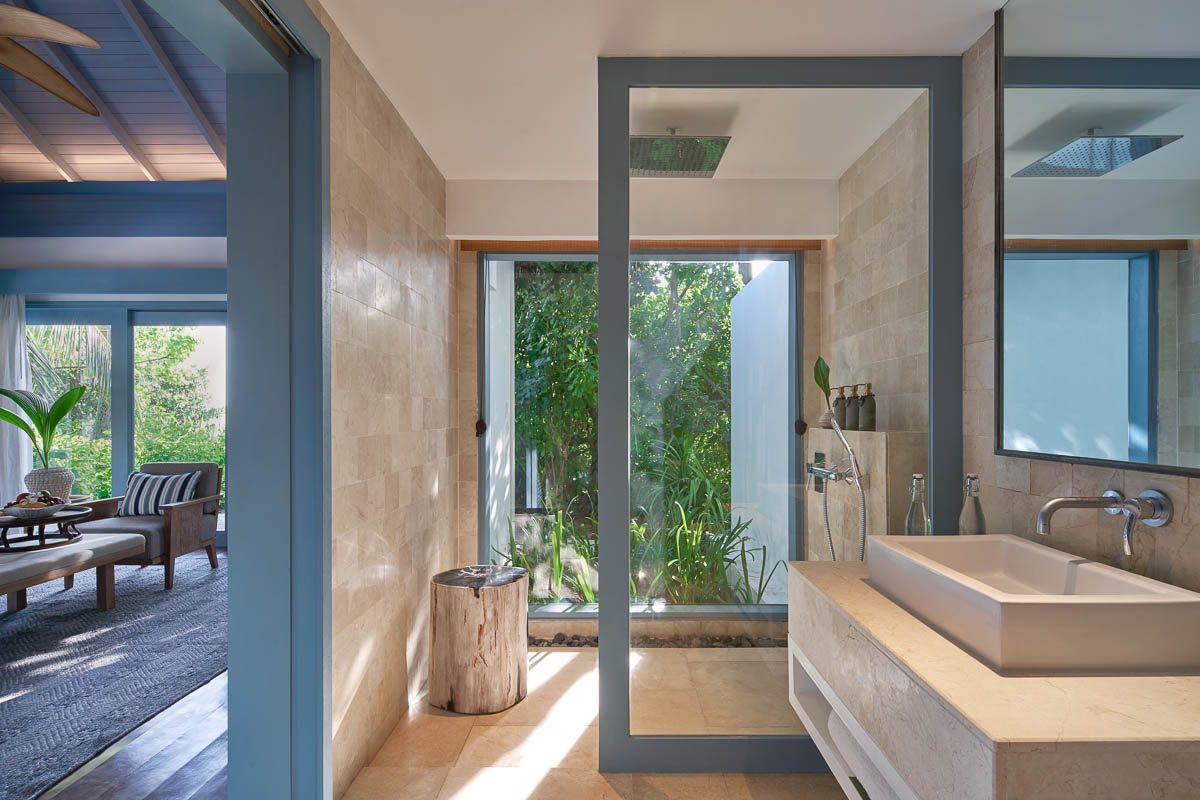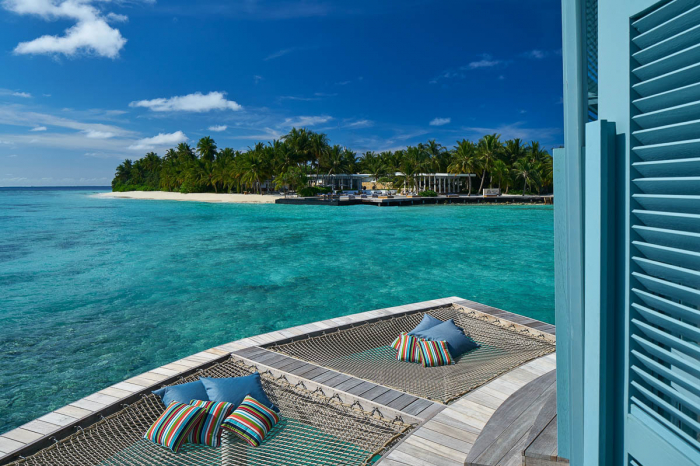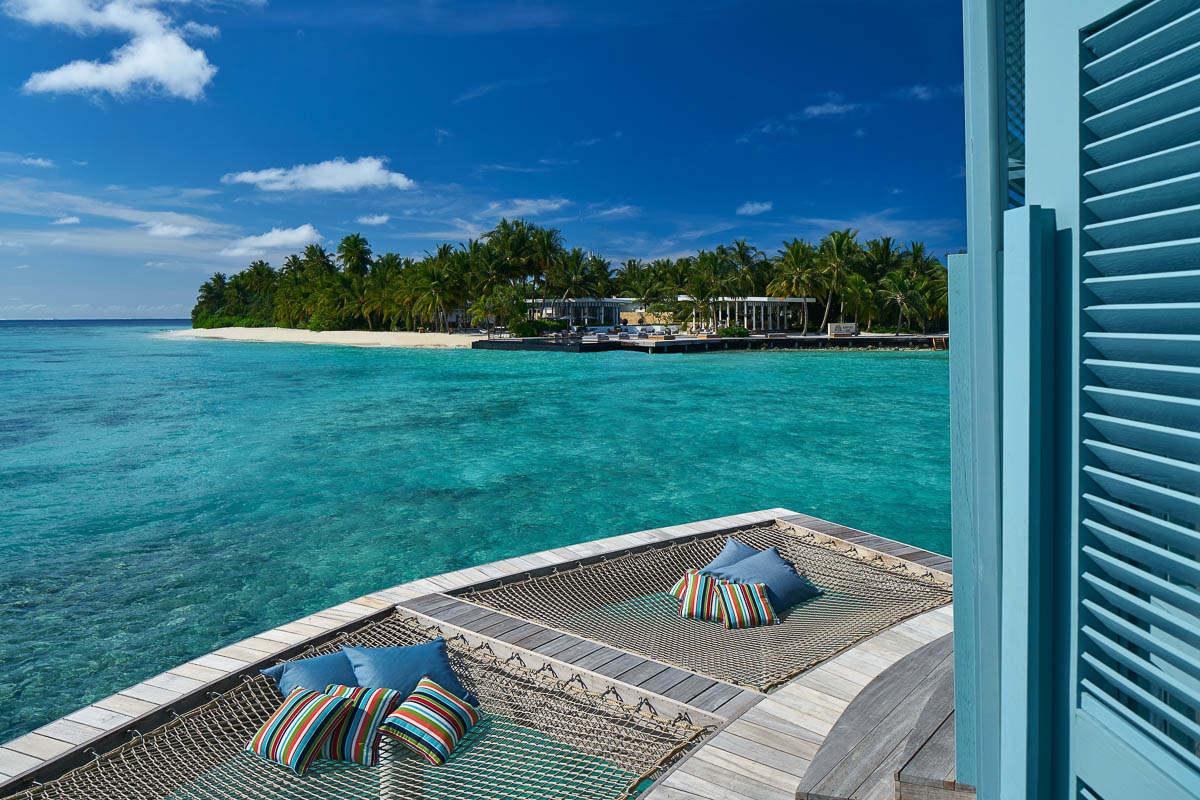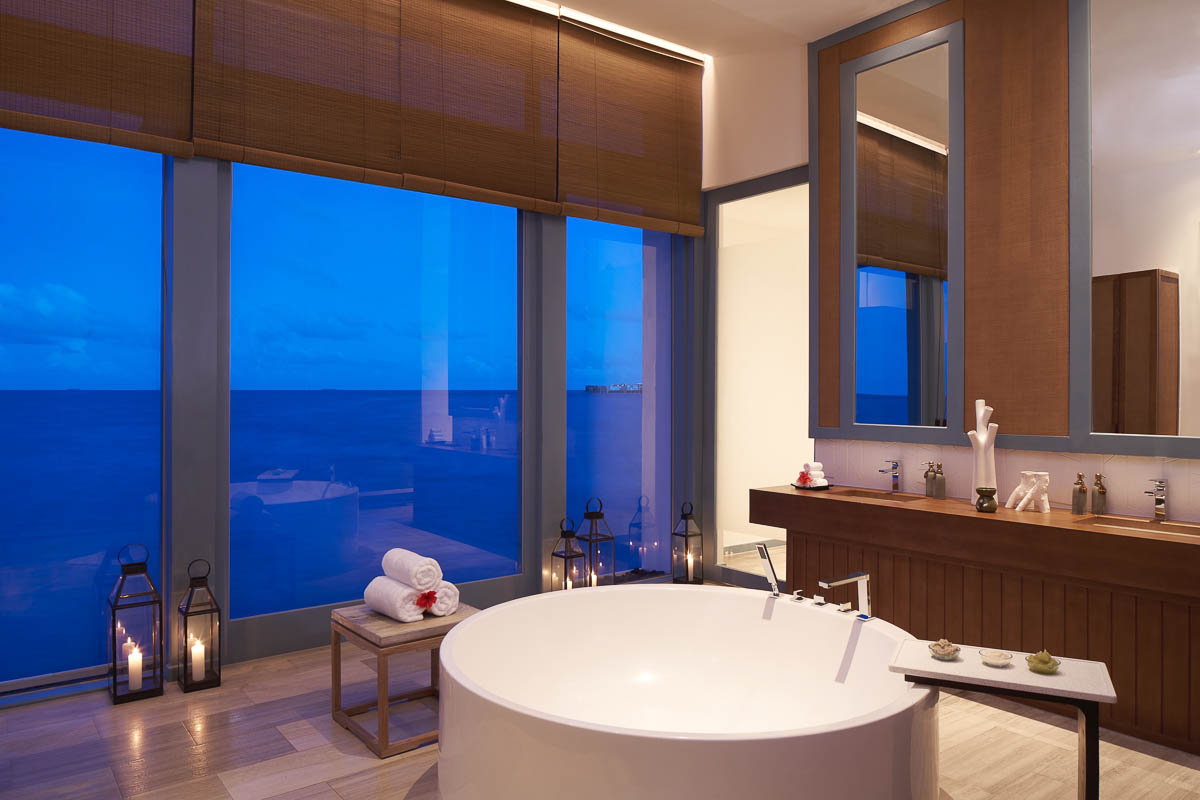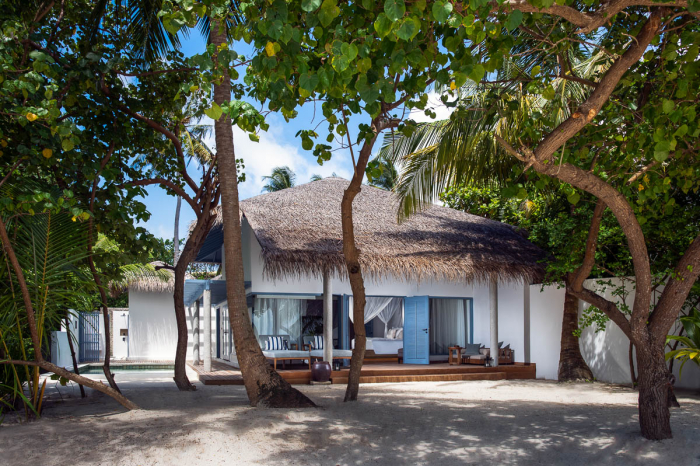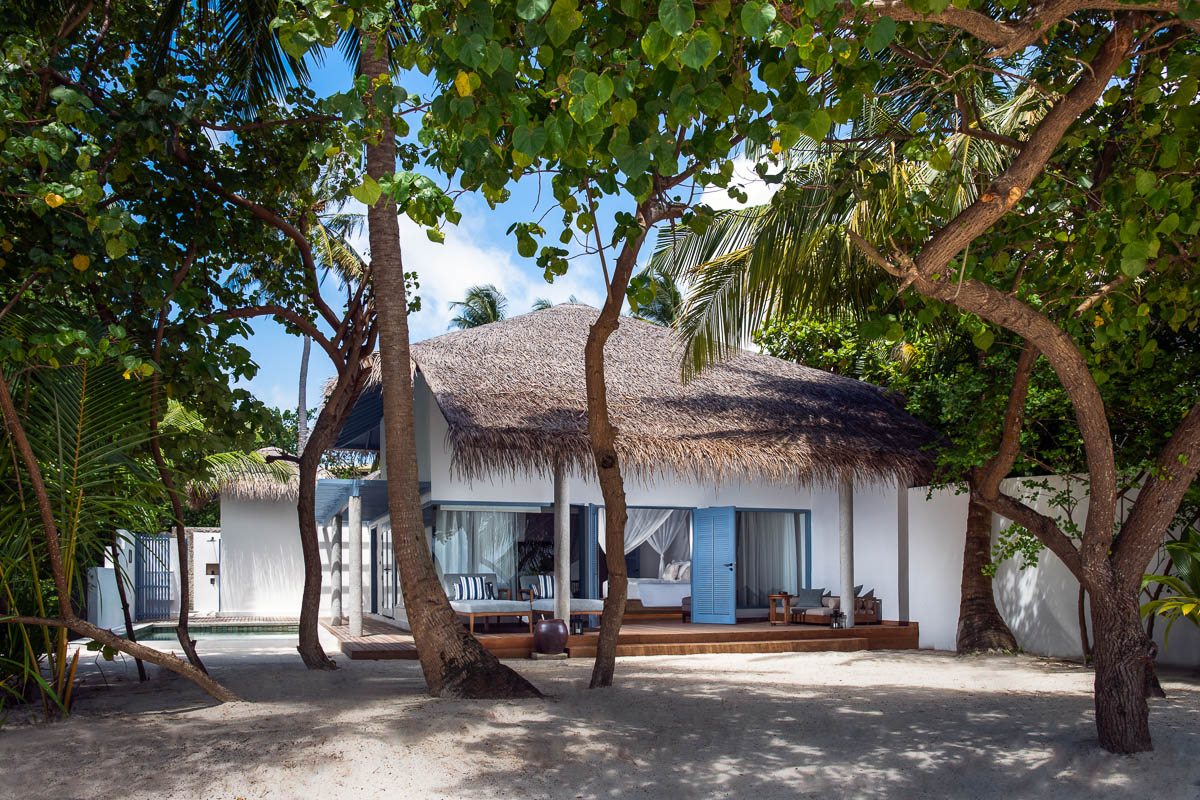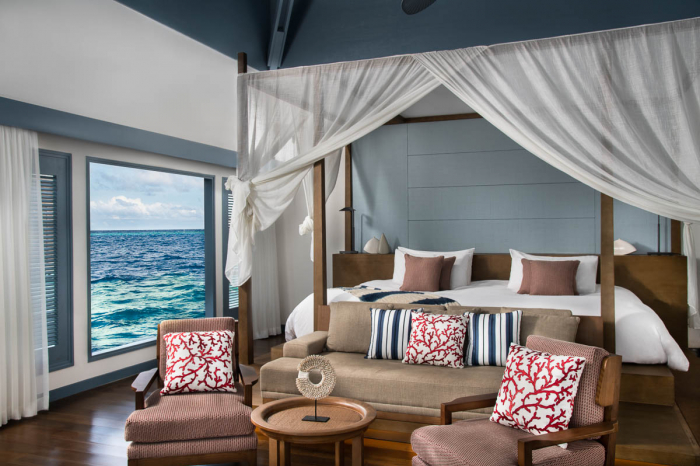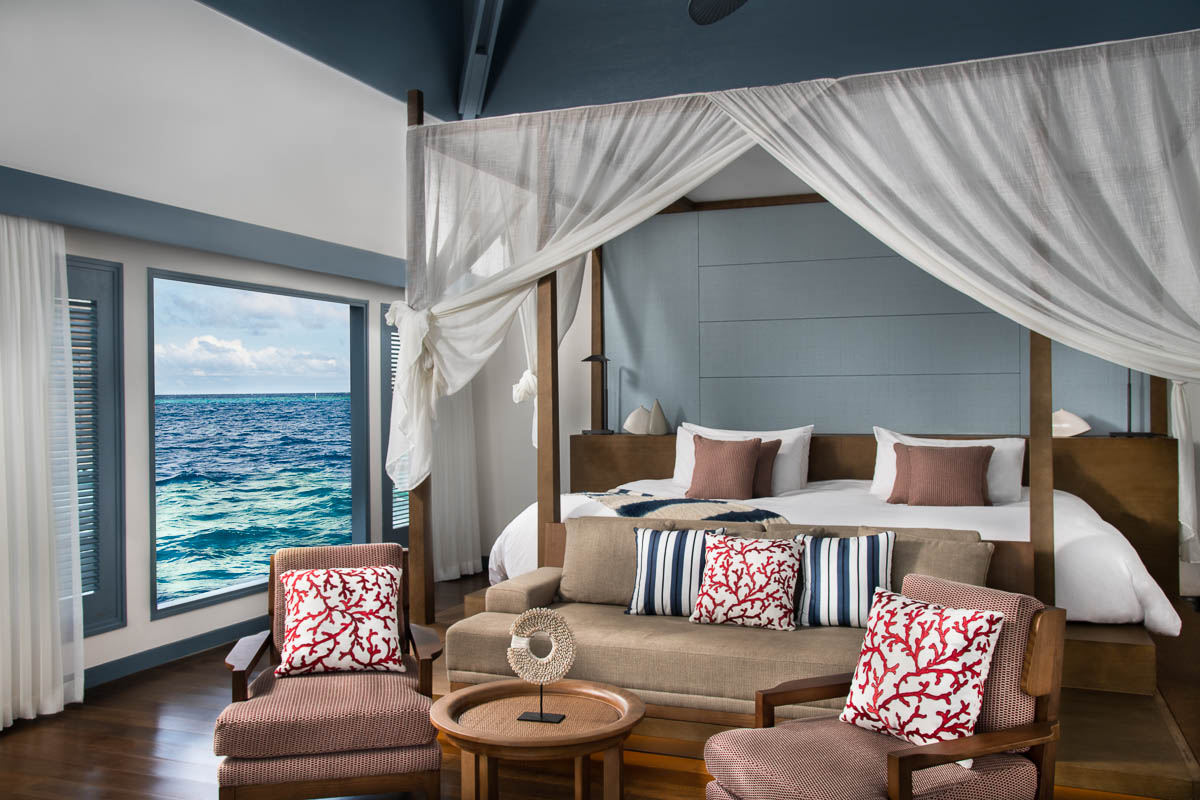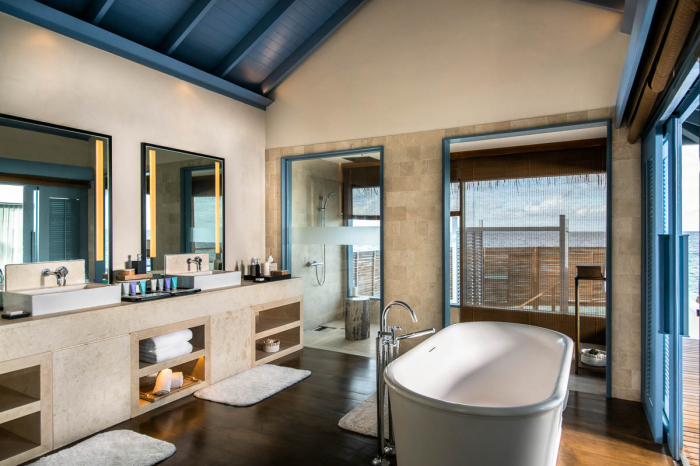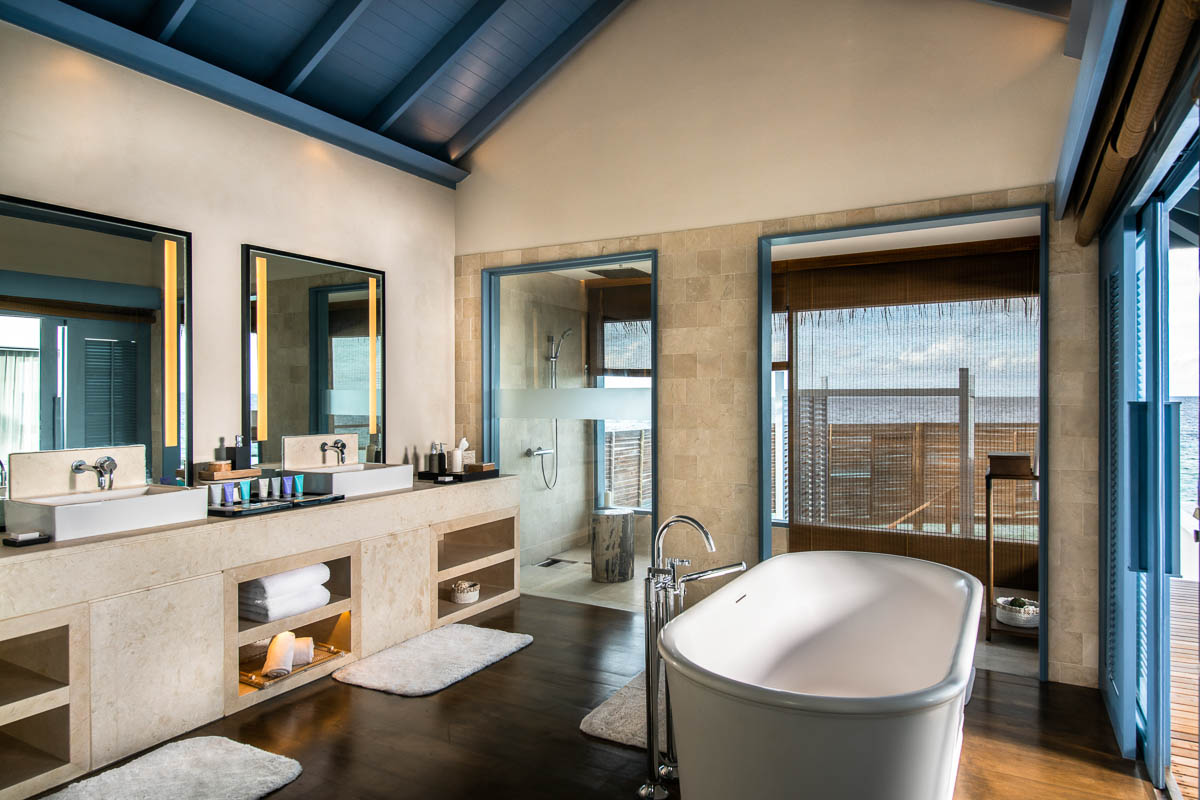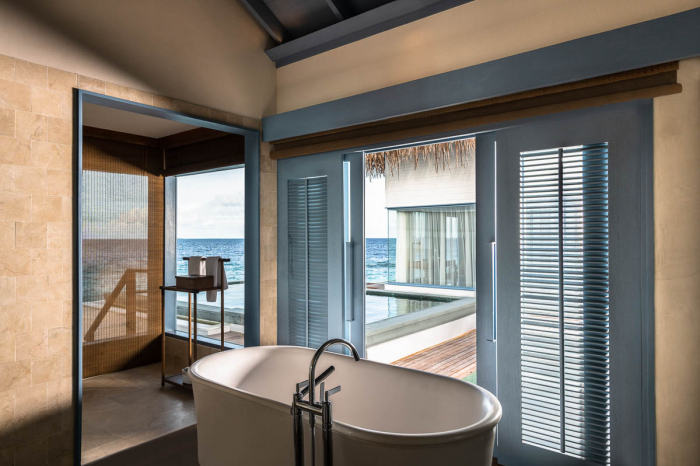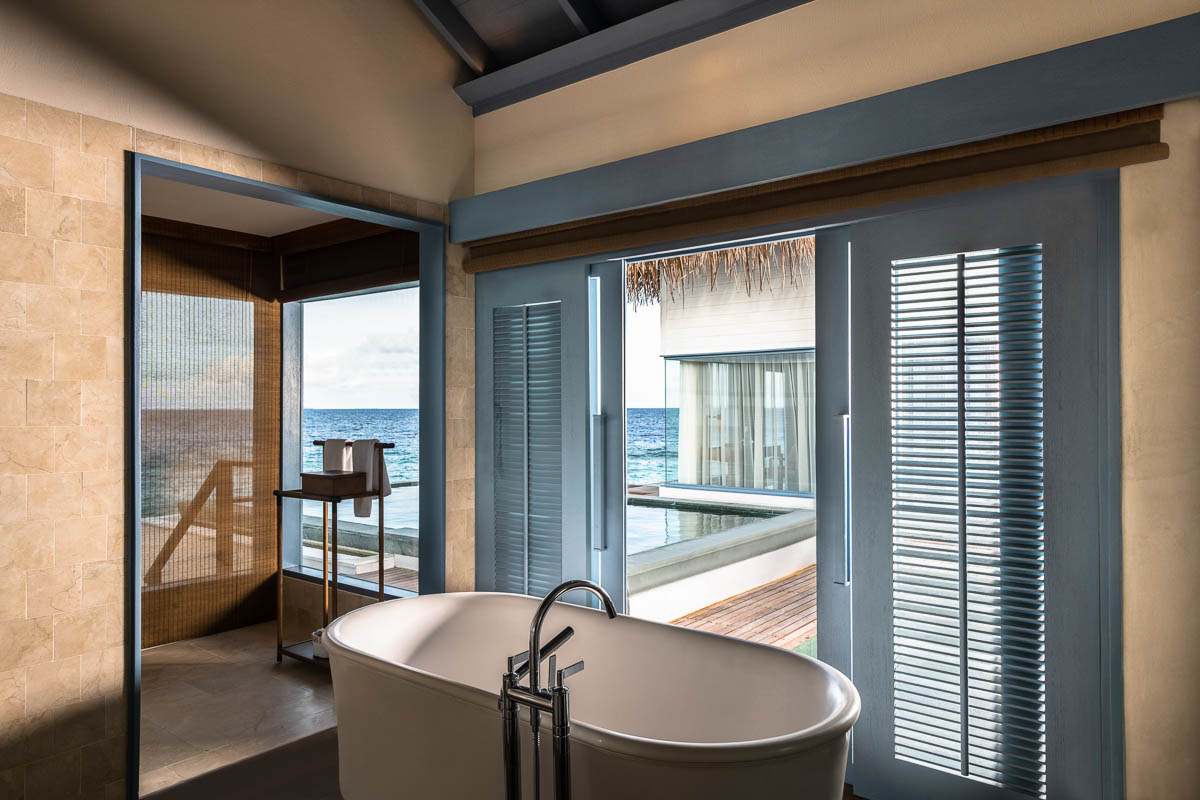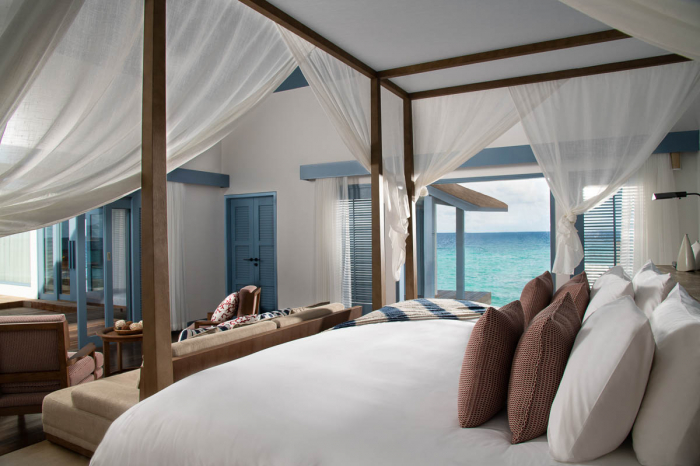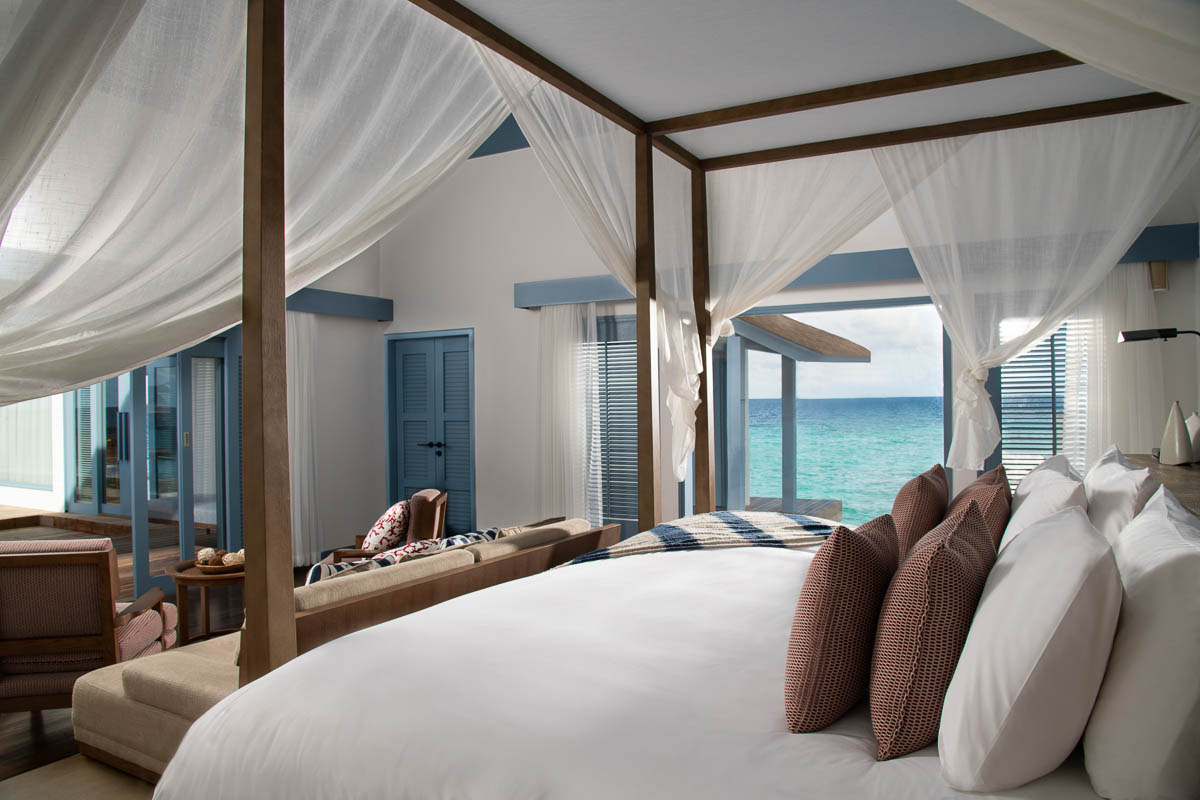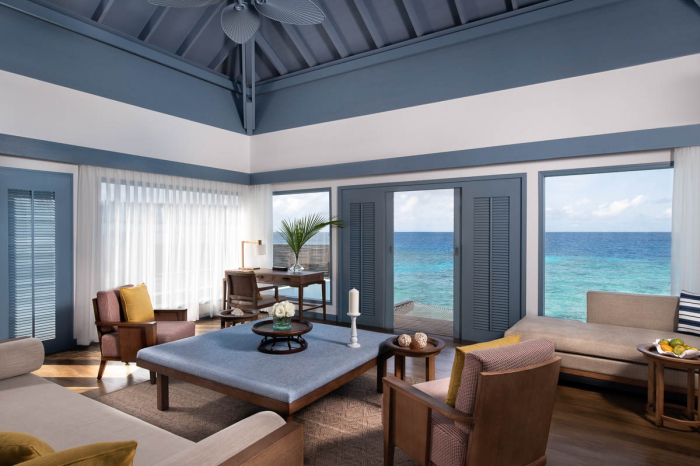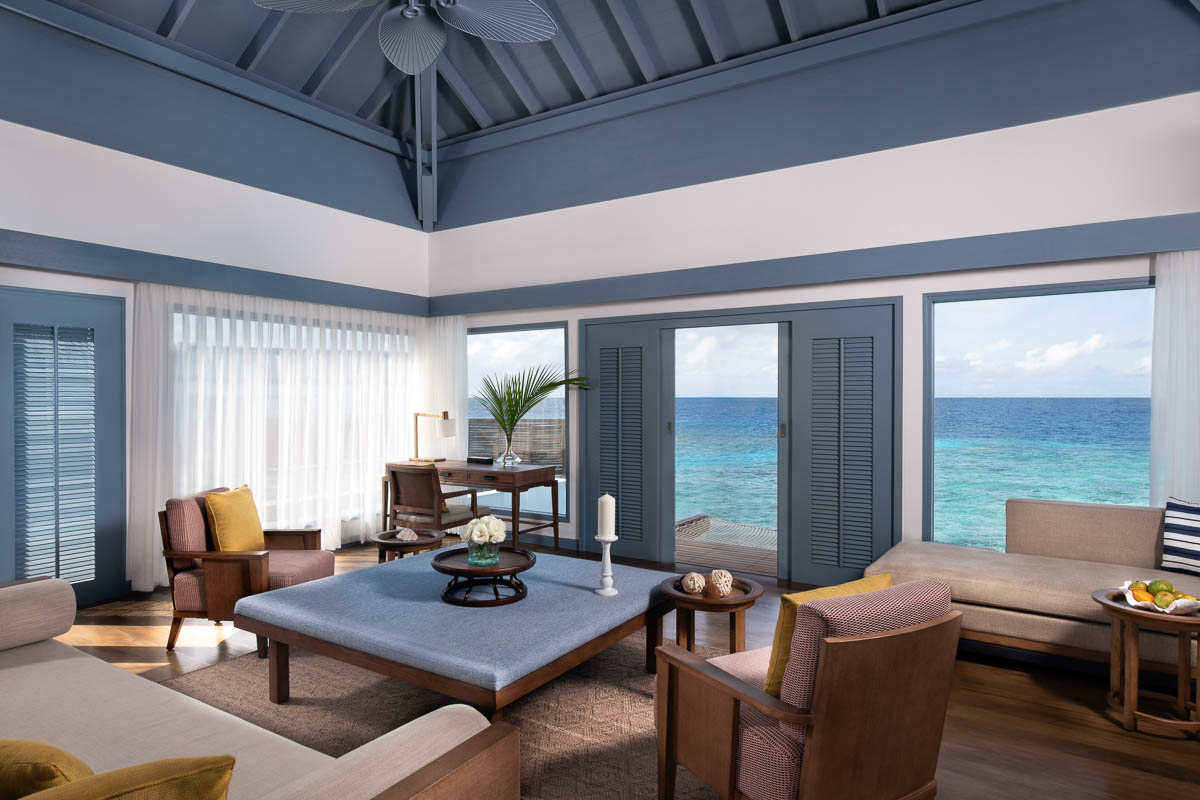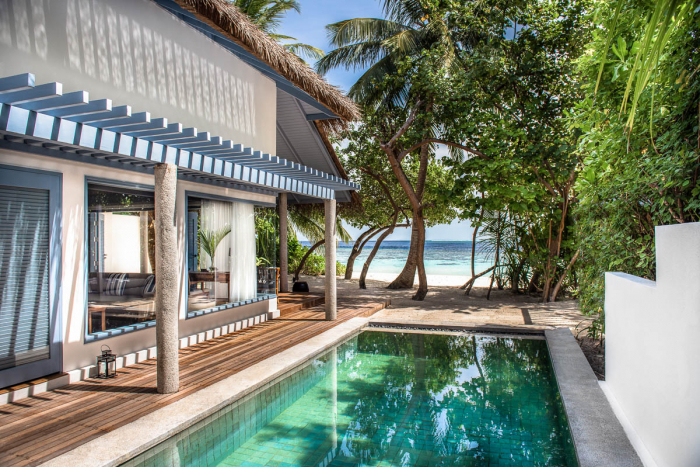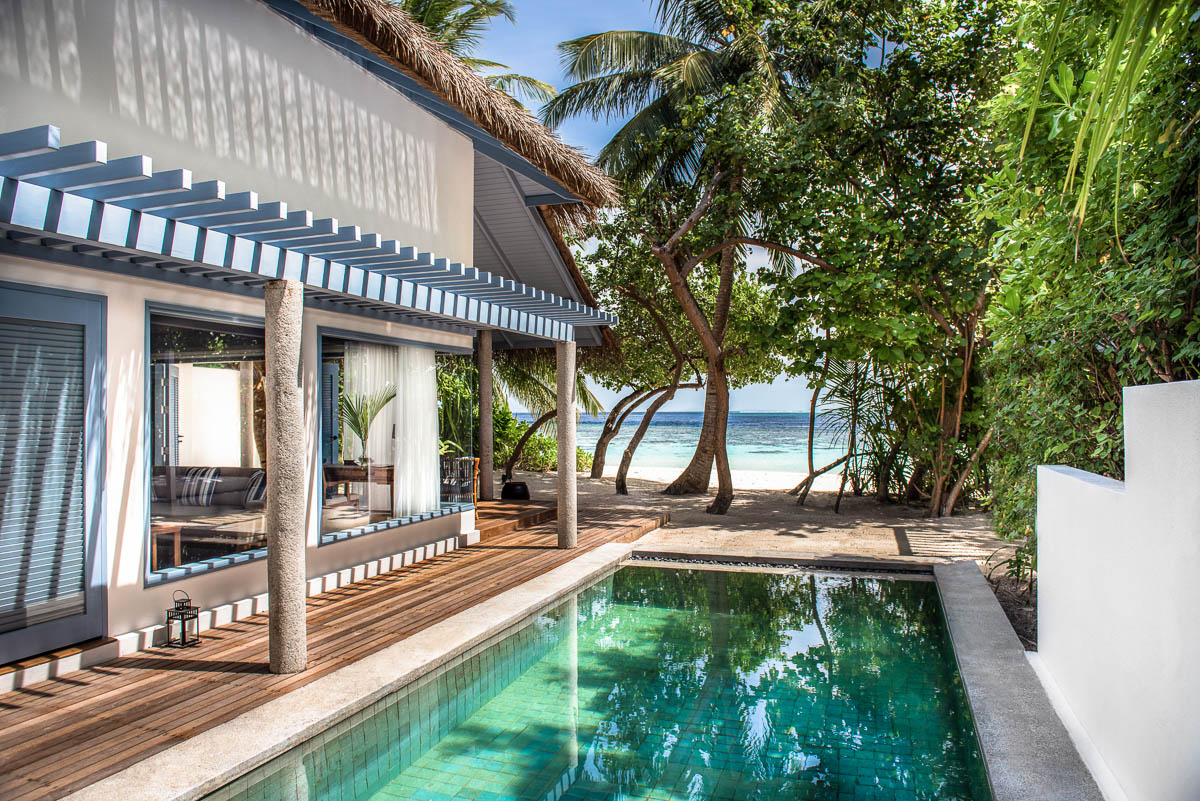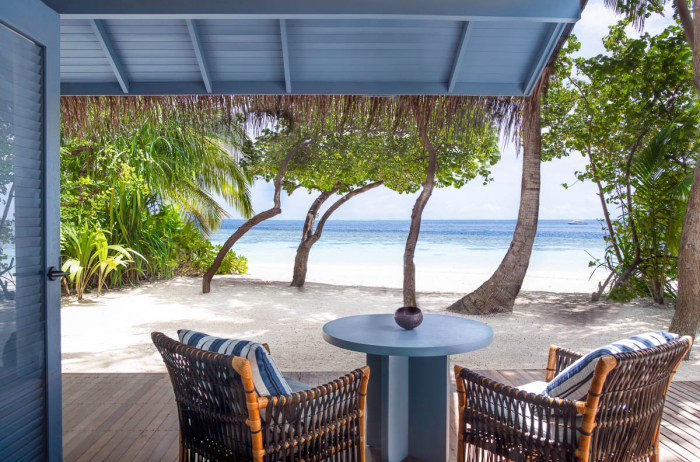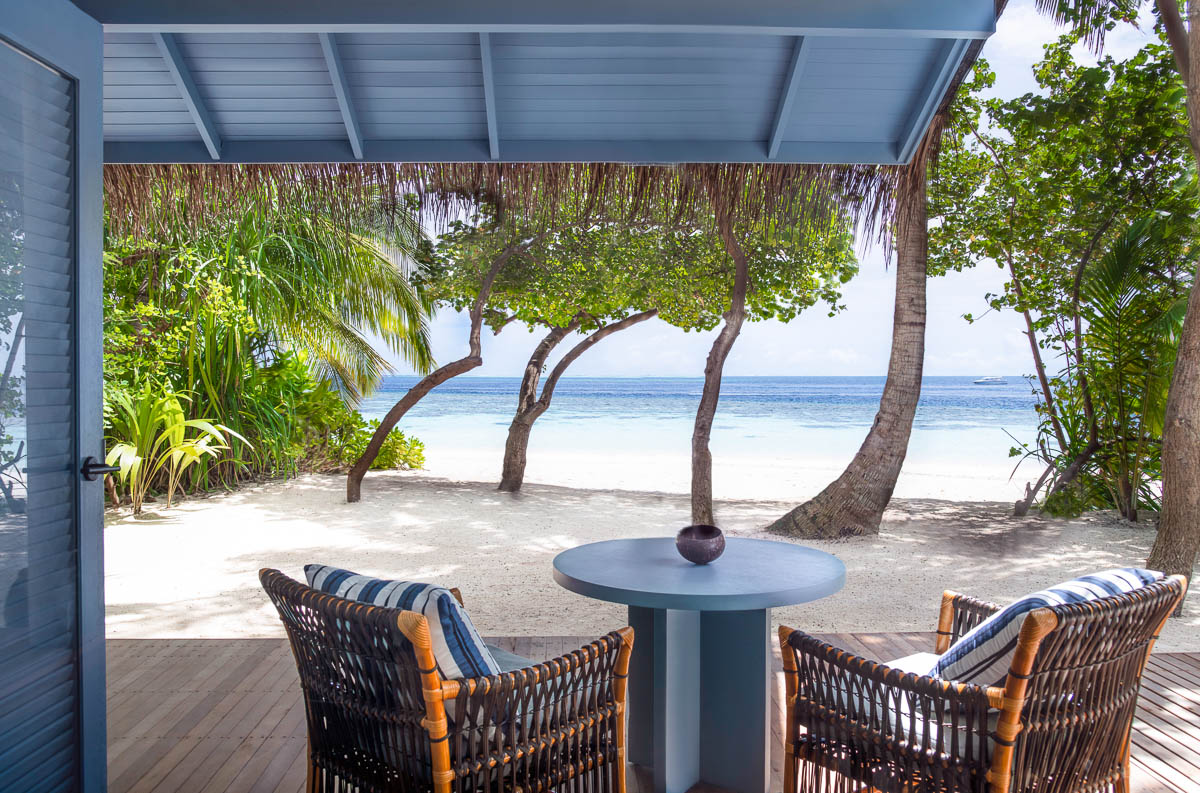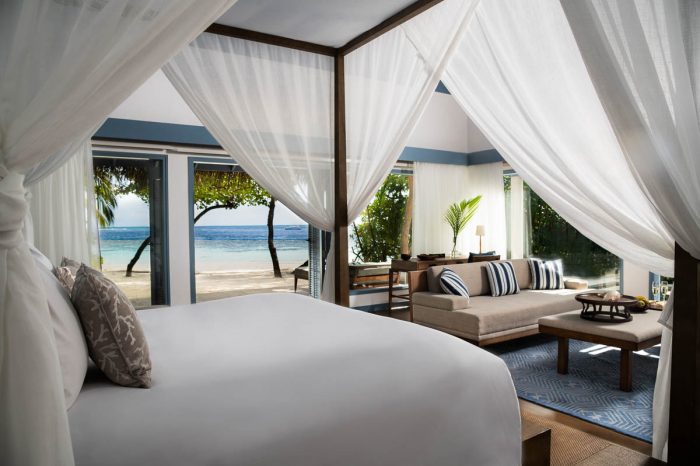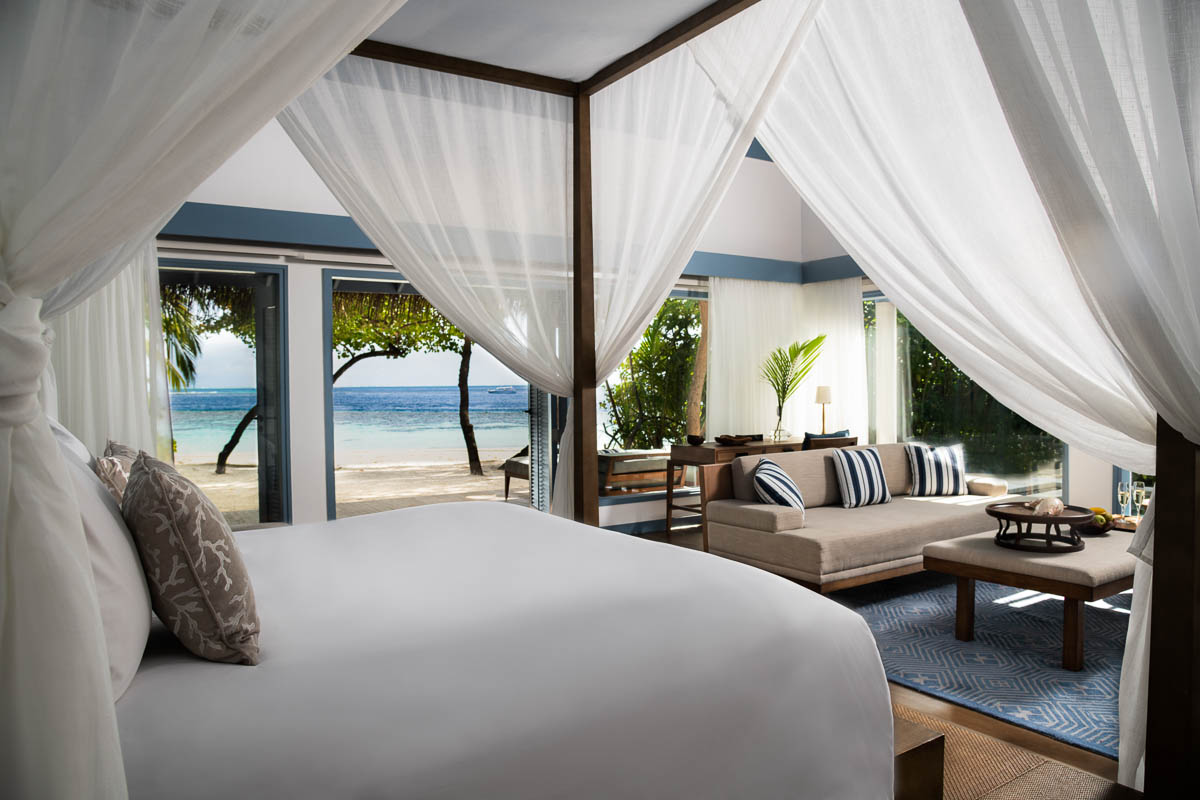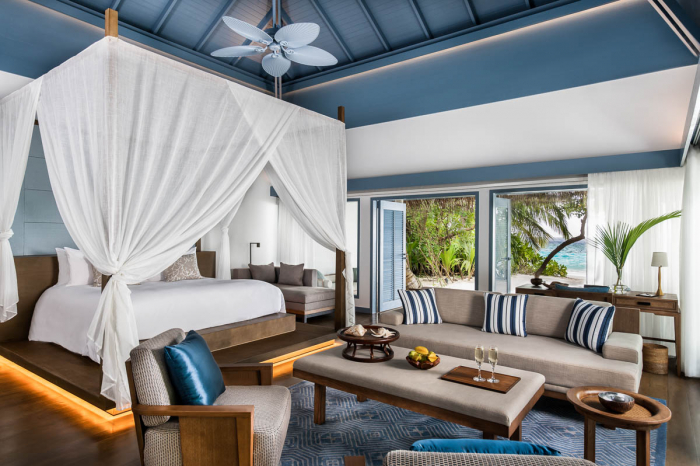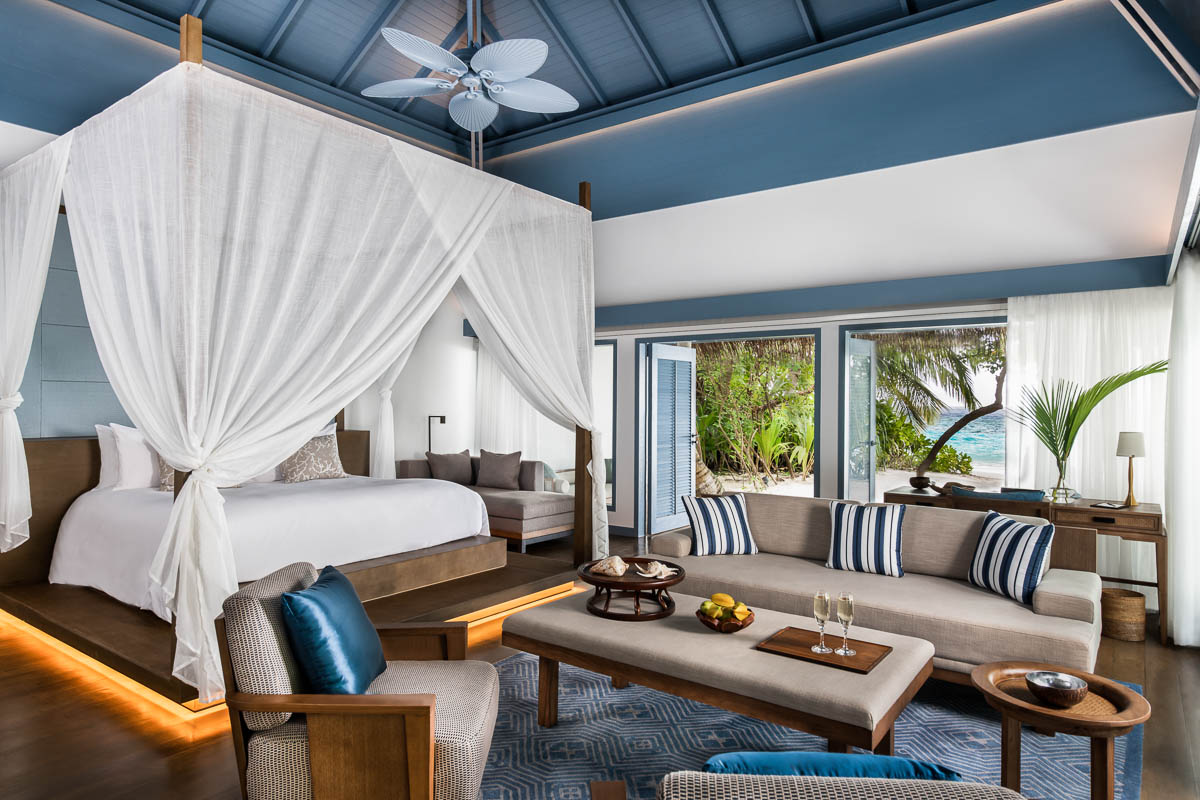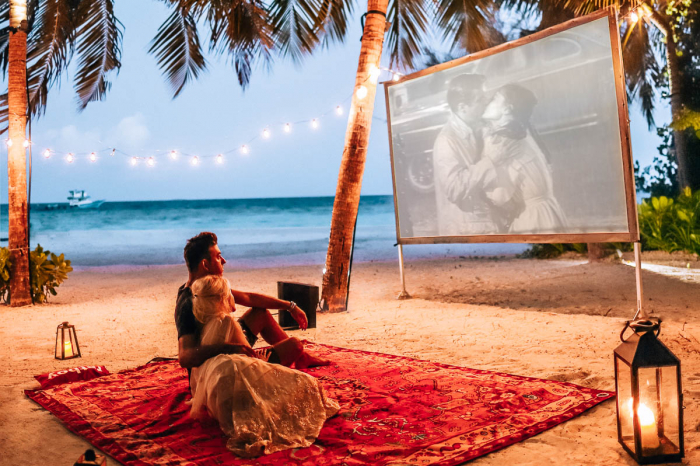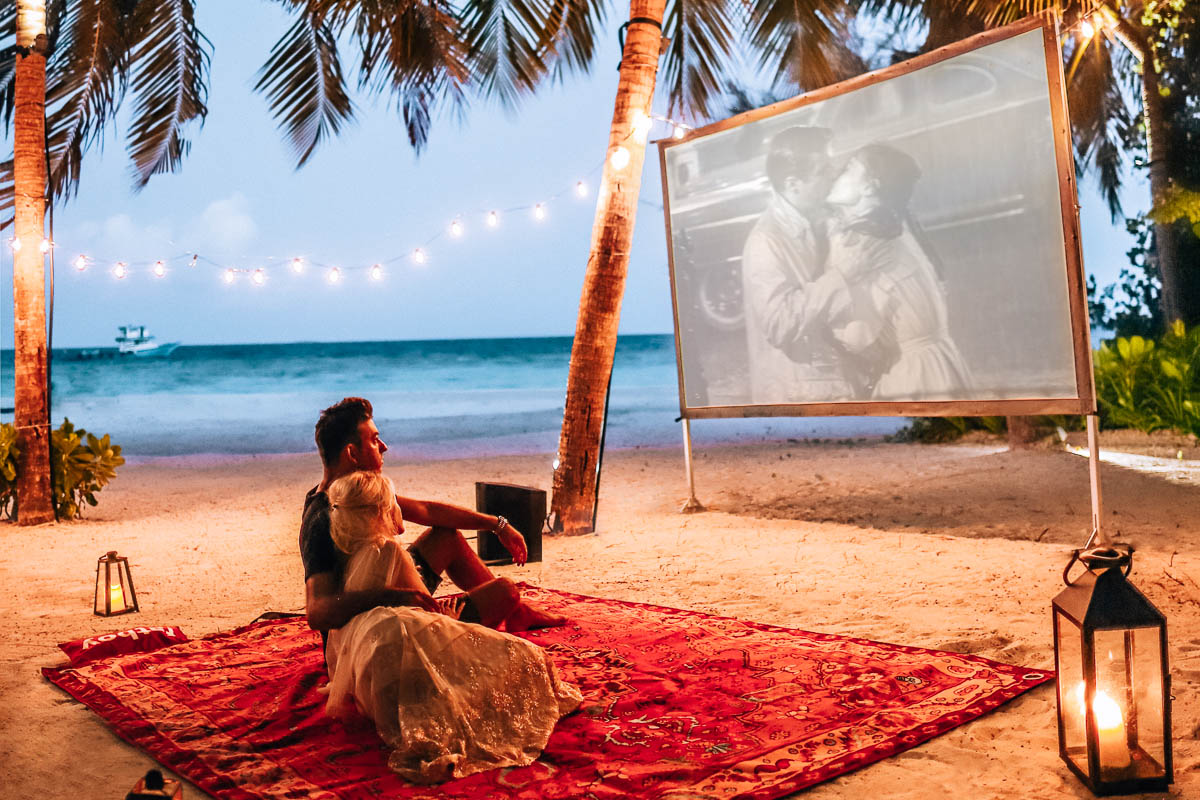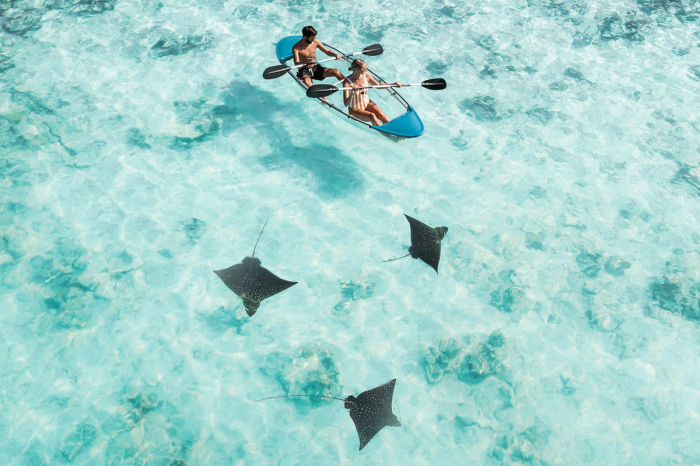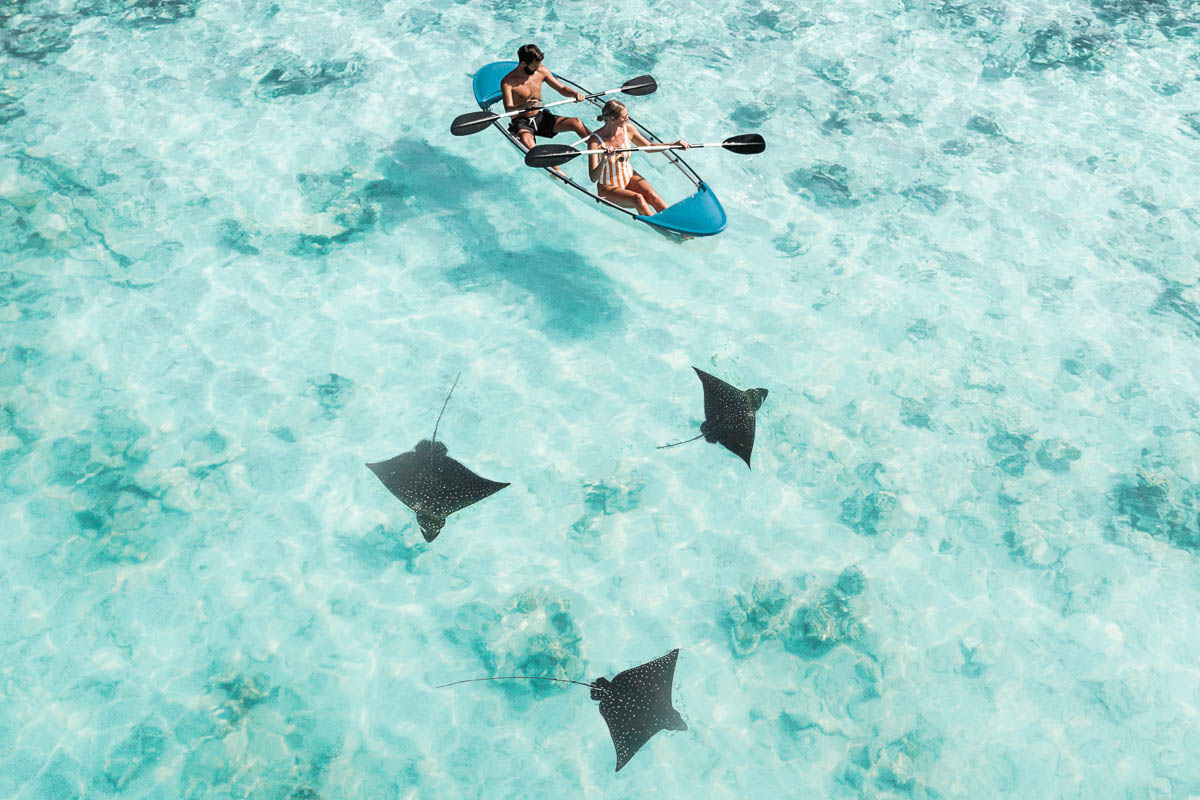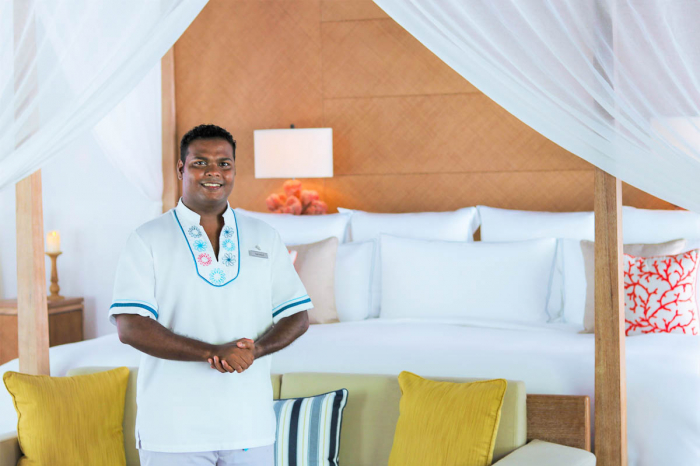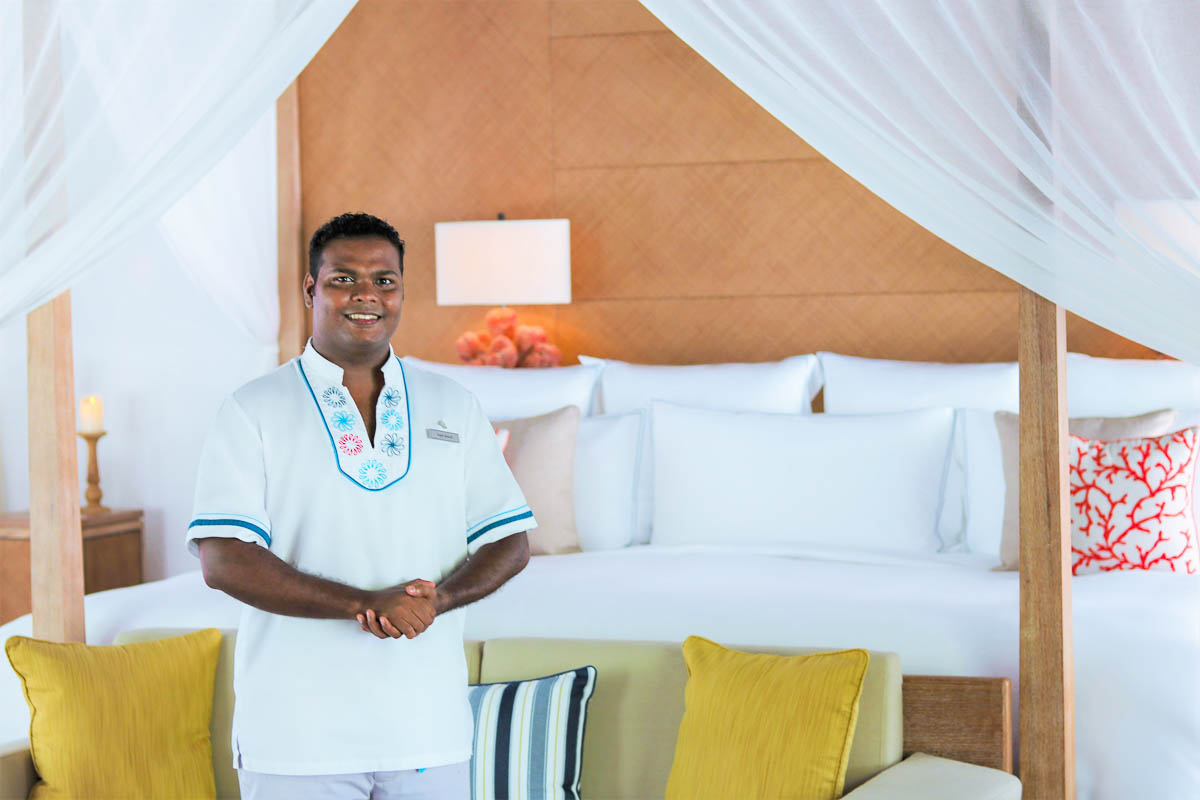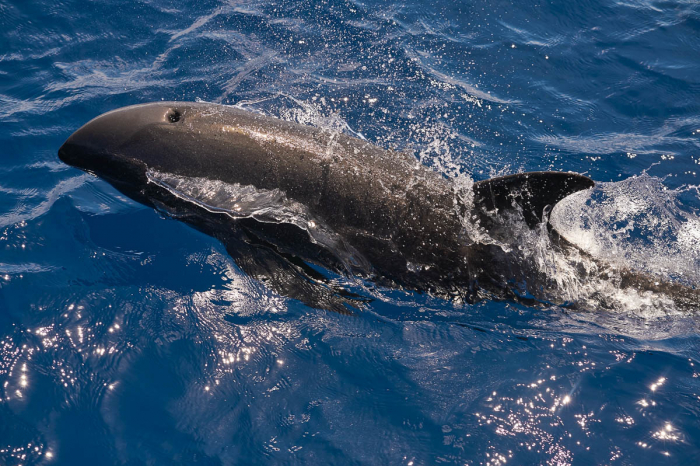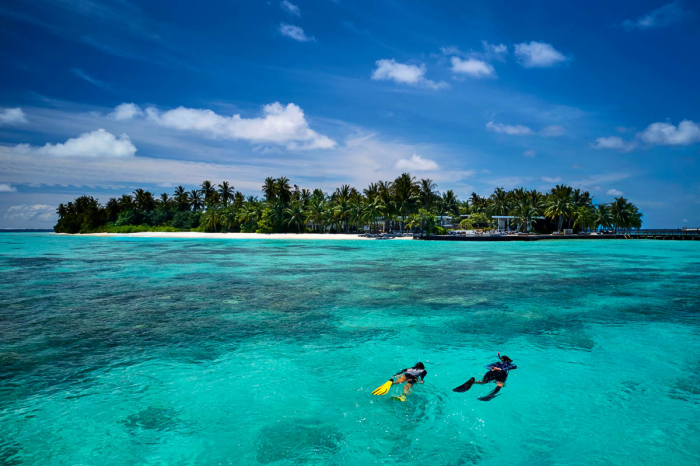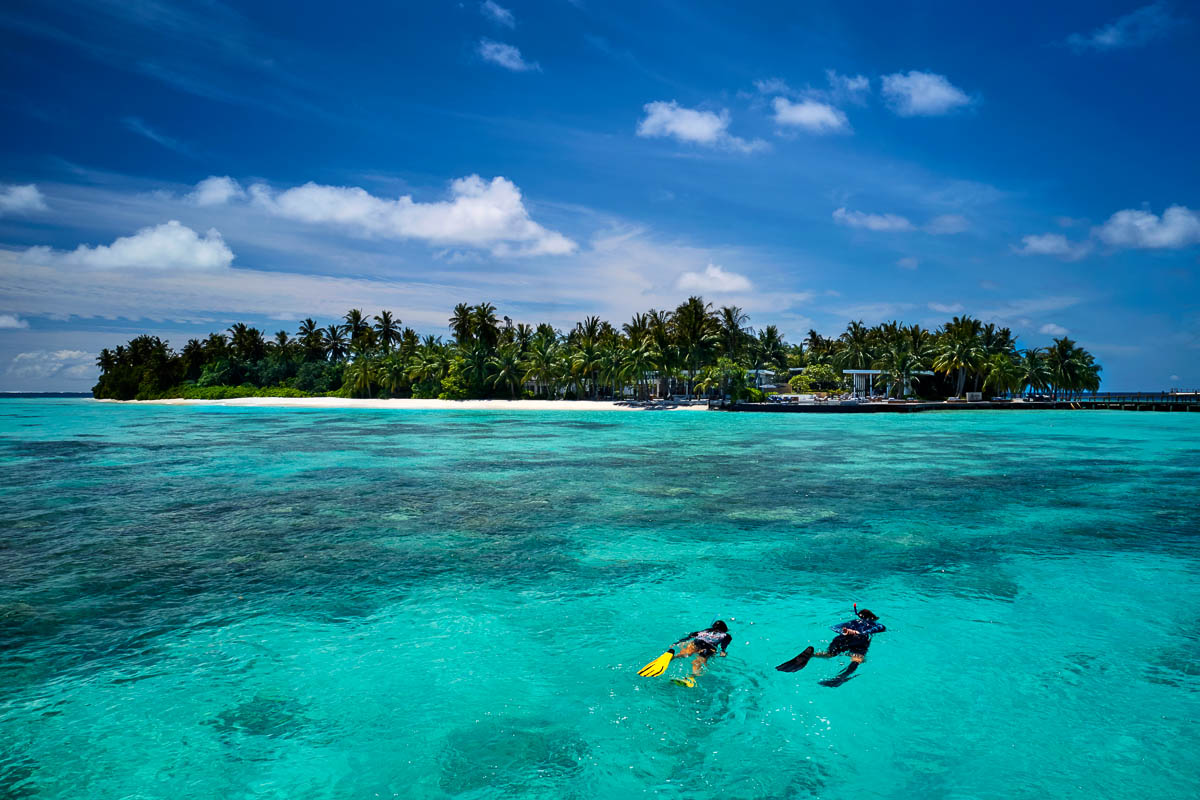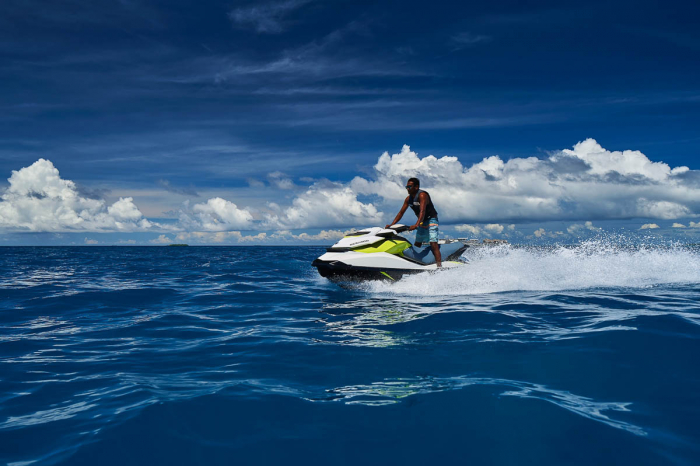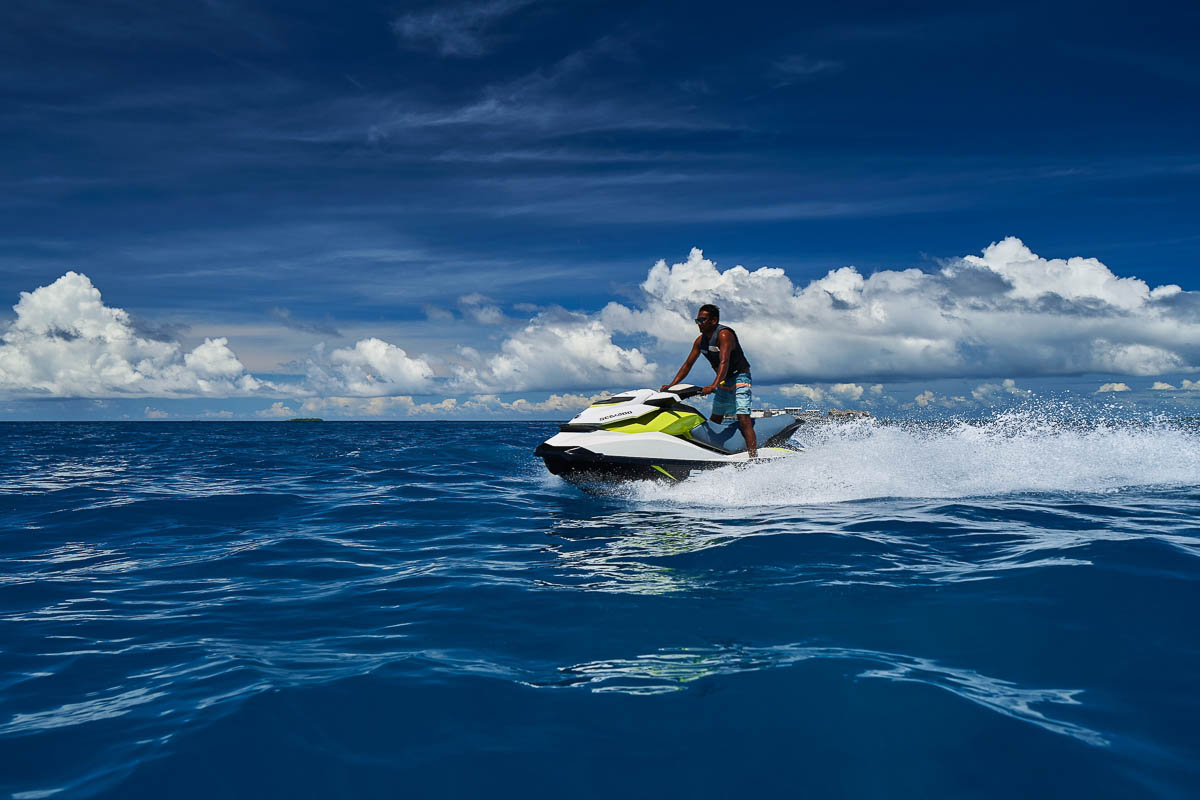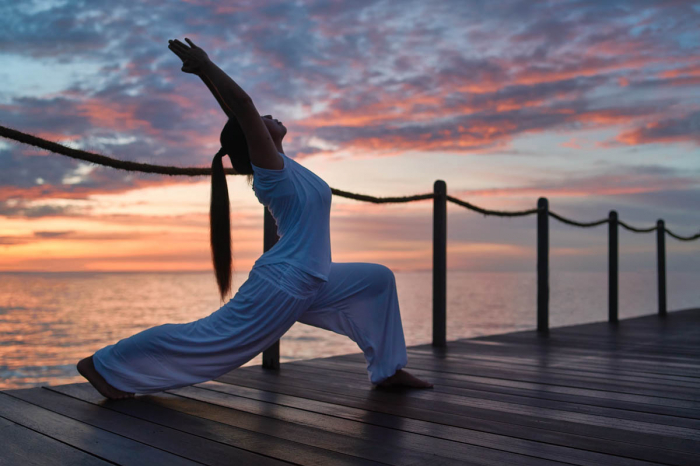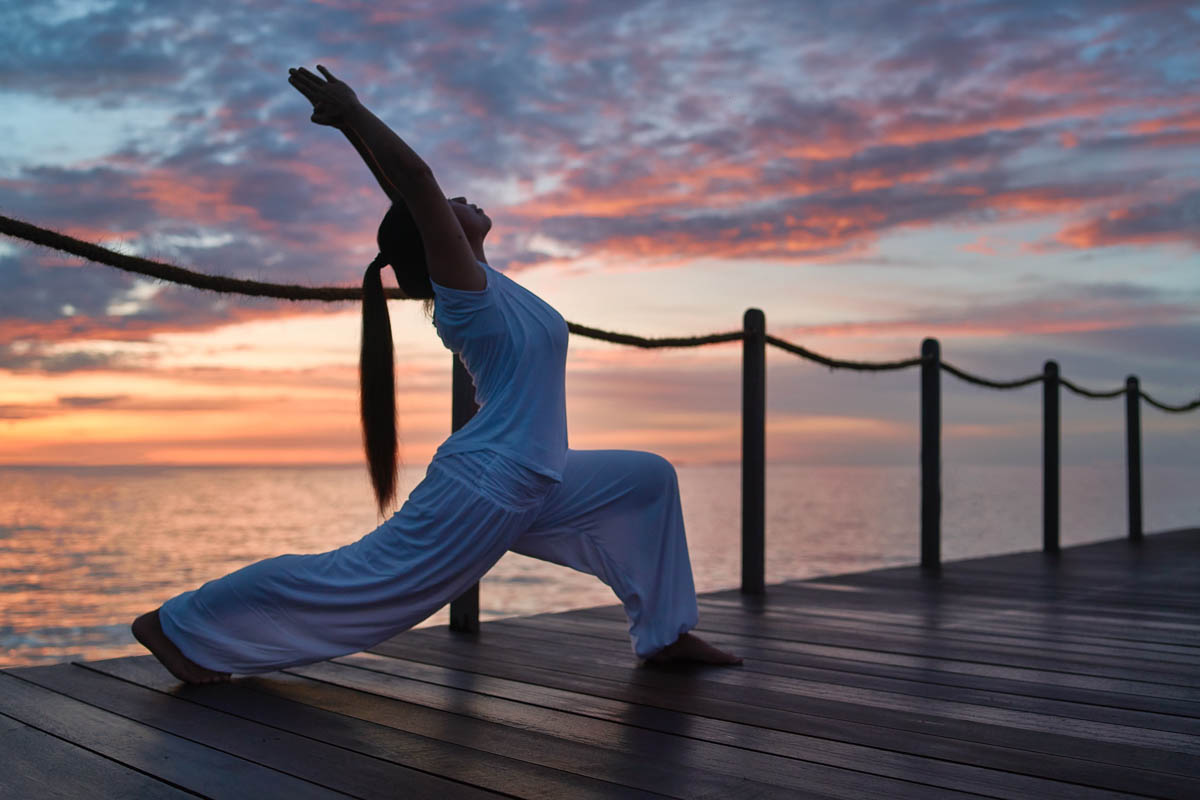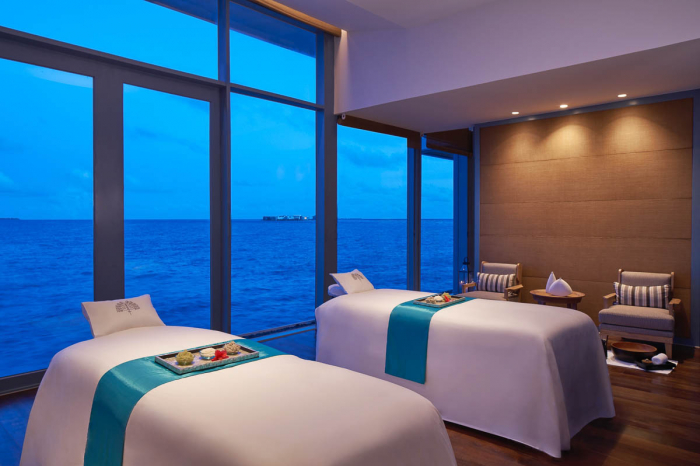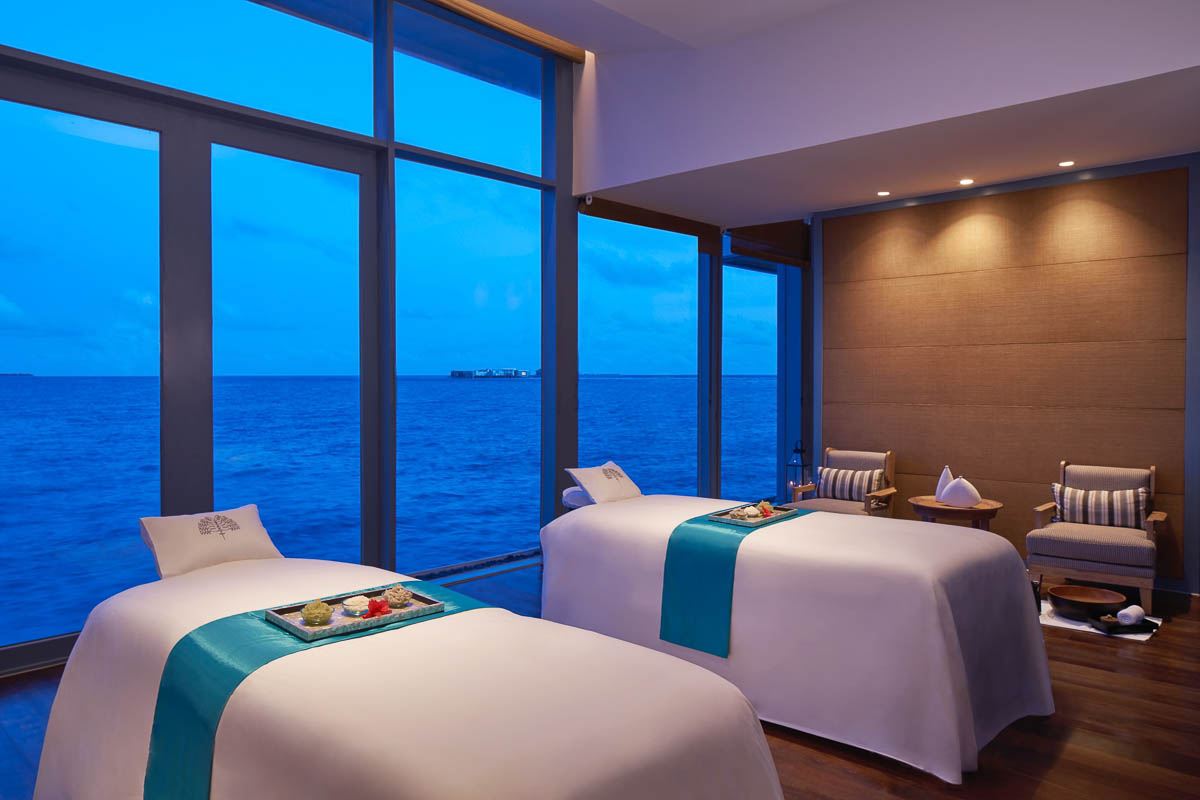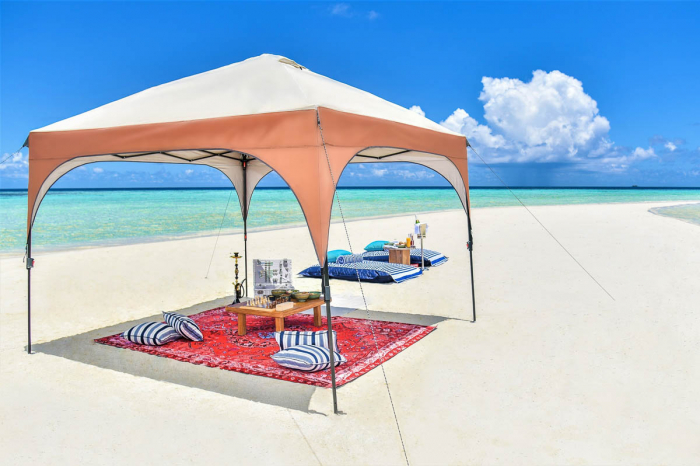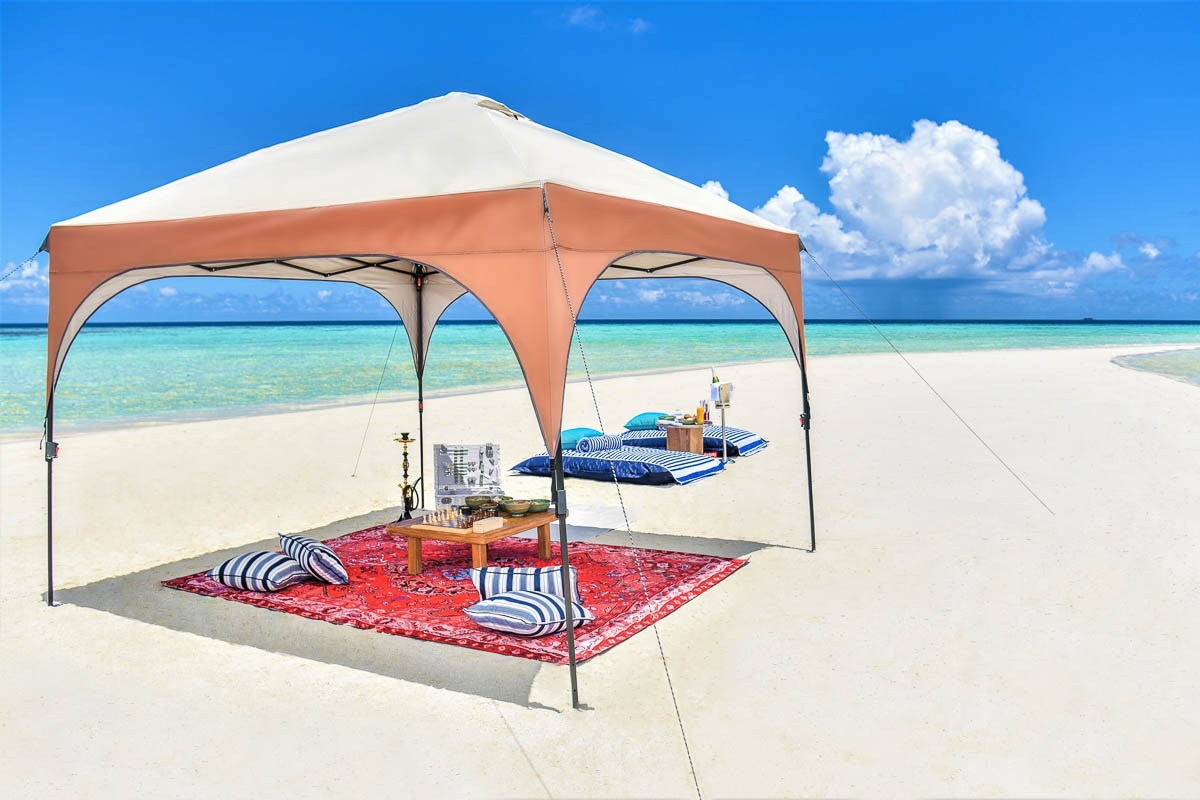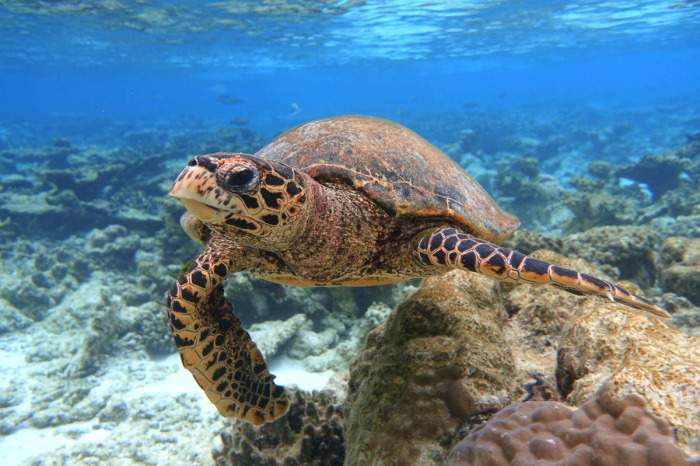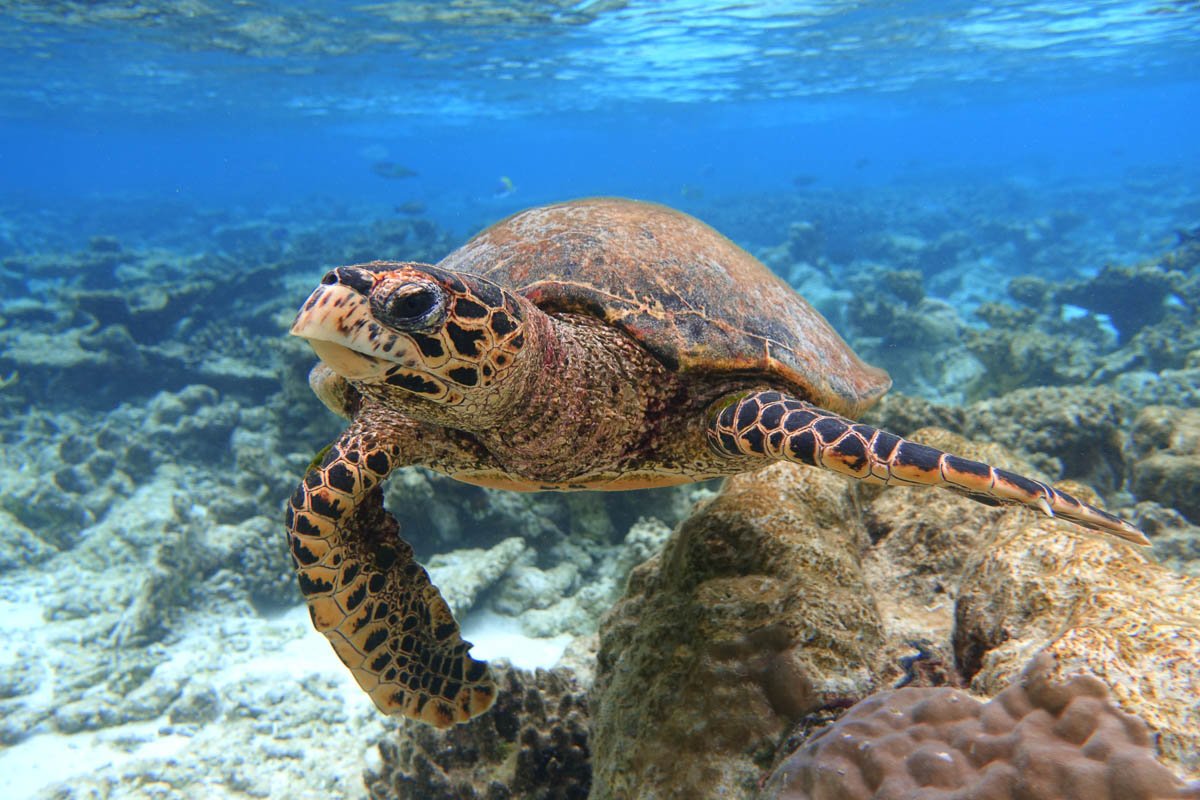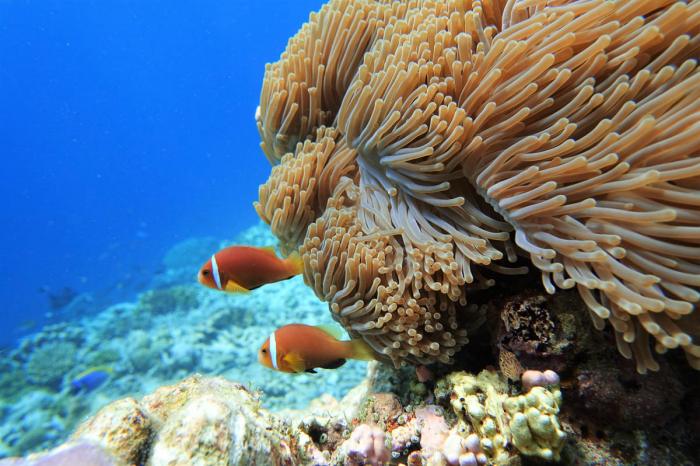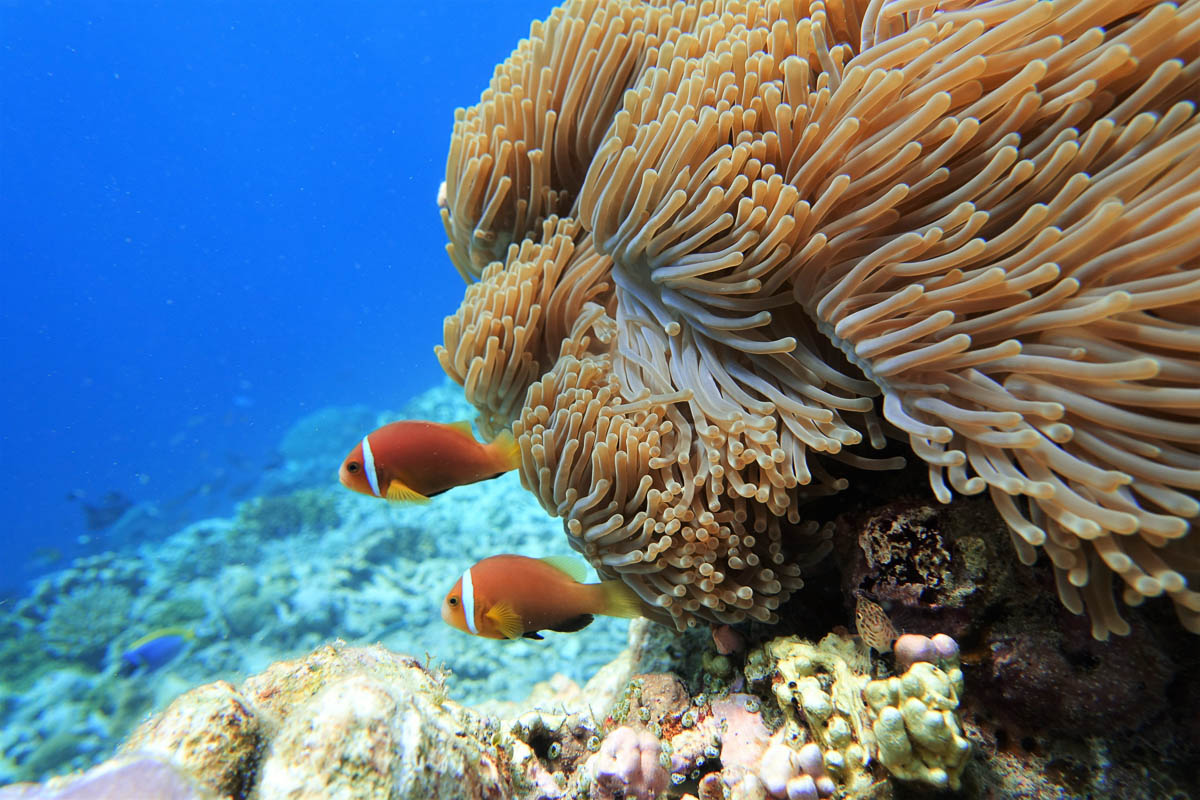 Overview
New resort offering perfect isolation and a high standard of luxury
Accommodation butlers, marine butlers, and children's butlers at your disposal
Dive the remote sites of Huvadhoo Atoll, home to 13 different species of sharks
Exquisite overwater accommodations, completely detached from the island
Raffles Maldives Meradhoo is a rare haven in the remote southern reaches of the Maldives Archipelago, about as far away from the rhythm of everyday life as you can be. Here, guests are invited to find a new rhythm, one within which to relax, reconnect and realign. Surrounded by crystalline Indian Ocean waters and unspoilt house reefs, Raffles Meradhoo delivers unsurpassed standards of service and prestigious luxury at every turn, allowing guests to experience two beautiful worlds in one - true elegance and pure nature. Dive in search of multiple shark species and dine on diverse flavours from east to west. Sample distinguished vintages, sink into sumptuous wellness services, or snorkel with the ocean's biggest fish. No matter what you want to do, let Raffles Maldives Meradhoo craft your stay your way.
---
Rooms
---
Amenities
---
About
About Raffles Maldives Meradhoo
Since 1887, the Raffles brand has been offering enchanting escapes within the world's most iconic destinations, each infused with adventure, luxury and sublime service. Raffles Meradhoo is no exception, and has fast become recognised as one of the best new hotels in the Indian Ocean by discerning travellers, thanks to its impeccable standards and unquestionable attention to detail. Discreet yet dedicated butler service is one of the hallmarks of this resort, extending both above and below the water, ensuring guests are getting the most out of every moment. 
Found at the southernmost reach of the Maldives, Huvadhoo is one of the Maldives' most remote and pristine atolls, and at Raffles Maldives Meradhoo, guests will find profound luxury to match the purity and peace of this incredible location. To reach the world's unspoilt locations takes time, but it is time repaid with every moment spent at Raffles Maldives Meradhoo - particularly for divers. The surrounding waters and house reefs are home to some of the richest marine life located above the equator. Here, the ocean is a natural playground for guests, with a resident marine biologist and marine butlers ready to enhance your every underwater experience.
Explore the resort
At Raffles Meradhoo, guests can embark on a culinary journey, with a varied choice of bars and eateries. Thari is an easy-going all-day restaurant while The Firepit offers a relaxed and romantic beachfront experience that reignites the ancient art of cooking over the coals. Nikkei Cuisine at Yuzu is a unique overwater restaurant blending traditional Peruvian dishes with influences from Spain, Italy, China and Japan - a true taste of diversity. When it comes to drinks, the Yapa Sunset Bar serves South American and Japanese inspired cocktails crafted by world-leading mixologists, alongside a selection of light bites, while prestigious champagnes can be sampled at this island resort's interpretation of the legendary Raffles Long Bar.
Combining wellness and workouts, Raffles Meradhoo's onsite spa features a choice of treatment rooms and massage services, as well as male and female beauty treatments, and group or private yoga classes on a secluded open deck. The spa is also home to the resort's 24-hour state-of-the-art fitness centre which comes with multi-functional machines and offers a choice of group or private fitness sessions. In addition, the garden jogging track, outdoor pool and calm lagoon offer ideal environments in which to keep your regular fitness routine in the fresh, open air. Of course, a range of watersports can also be enjoyed around the island, including snorkelling. 
Diving from Raffles Maldives Meradhoo
The resort's dive and watersports centre offers a range of underwater activities, including house reef dives and both morning and afternoon boat trips to further-flung dive sites. To complement your ocean-based adventures, Raffles Meradhoo employs a resident marine biologist and expertly trained marine butlers who help to enrich your experience through education and take care of your every need whilst at sea. Whilst staying at this resort, guests will have access to top-quality, well-maintained rental gear and special excursions including turtle spotting, whale shark encounters, and extended trips to the exhilarating shark diving of Fuvahmulah. 
The sparsely populated Huvadhoo Atoll is home to some of the richest marine life located above the equator, providing plenty of space for unbelievable underwater encounters. And, thanks to the atoll's impressive size, there's a wide array of dive sites waiting to be explored here, meaning divers of all experience levels will find something to enjoy. Swathes of the deep inner lagoon remain remarkably underexplored, while the current swept walls and channels play host to 13 different species of shark.
---
Top tips
This resort has been known to host annual freediving events, including unique freediving meditation courses developed and instructed by Bastien Soleil.
Raffles Maldives Meradhoo's team of childrens' butlers can be enlisted to entertain younger visitors.
---
Diving
Diving in Huvadhoo Atoll
Healthy corals

Year round

Schooling reef fish

Year round
50-kilometres from its nearest neighbour, the vast Huvadhoo Atoll sits in perfect isolation, far from more developed atolls. Dotted with quintessential coral islets, the atoll's lagoon offers uninterrupted ocean vistas in every direction and plenty of opportunity to feel at one with the water. Huvadhoo's seclusion has helped to maintain its stunning natural beauty - including mangrove-lined bays and bewitching surf breaks. Beneath the waves lie scores of coral reefs, current-swept channels, and plenty of dive sites yet to be discovered. And with 13 different shark species regularly sighted, Huvadhoo is a dream destination for adventurous divers.
---
Resort checklist
Number of rooms
38
---