Scuba diving in
Addu Atoll
Enjoy Addu's history and authentic culture, beaches and luxury getaways. Then dive with manta rays, turtles and sharks, and explore the Maldives' largest shipwreck!
Highlights
Incredible year-round diving with manta rays, sharks, turtles and more
Dive the largest wreck in the Maldives - the WWII British Loyalty
Interesting history to explore on Gan Island,and at Meedhoo
Choose from guesthouses, luxury private island resorts or liveaboards
The Maldives' most southerly atoll, Addu offers an enticing mix of history and culture, beaches and wildlife, as well as exhilarating, year-round diving. The atolls' healthy reefs and wide channels are home to turtles and sharks, along with resident manta rays that can be encountered year-round. And if that's not enough, Addu is home to the largest wreck in the Maldives - that of the WWII British Loyalty. With plenty of modern - and not so modern - history to explore, great accommodation options, and of course, some beautiful beaches and sandbars, Addu is perfect for anyone looking for something a little out of the ordinary in the Maldives.
Diving in Addu Atoll
Healthy corals

Year round
Addu Atoll diving is consistently good throughout the year and is known for its great visibility. There are both dive resorts and centres on the local islands, while the resorts have their own dive centre on-site. Many liveaboards also include Addu on their southern Maldives itineraries. Although the atoll has just four channels leading to the lagoon, their width means that currents are less and they can be dived at any time and by less experienced divers.
Addu atoll an enticing mix of reefs and channels, thilas, wrecks and exciting drifts. Beginners will particularly enjoy the sheltered sites within the lagoon. A superb site for novices is Gan Inside - a shallow dive with plenty of stingrays and turtles. For more advanced divers, there's the largest wreck in the Maldives - the British Loyalty - almost 6,000 tons and 134 metres of WWII oil tanker sitting at 33 metres!
Year round manta ray encounters
The real highlight of diving in Addu are the big fish - especially the manta rays which can be encountered throughout the year. These graceful rays are seen at several different sites, but the best 'manta point' is at Muli Kolhu Faru. Manta rays gather in this channel close to the remains of an anti-submarine net from WWII. Other sites for reliable sightings are Maa Kandu and Maa Kandu Beyru, which both feature some beautiful corals as well. If you are looking for sharks instead, then head to Shark Point with its 'shark hotel' - a sandy plateau at 30m with dozens of grey reef and whitetip reef sharks, and bigger sharks cruising the deep drop off beyond the plateau.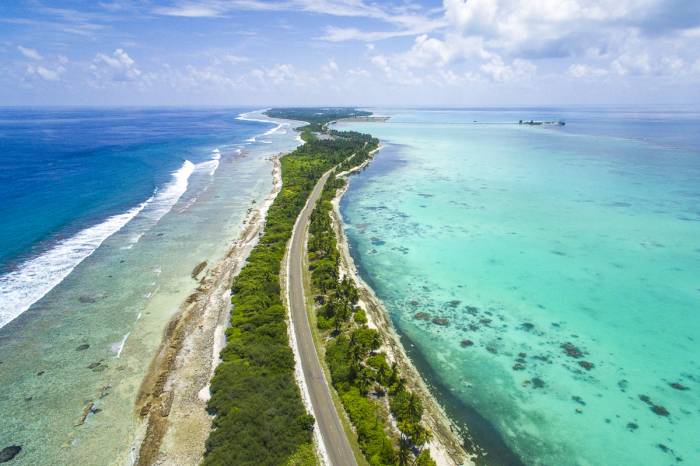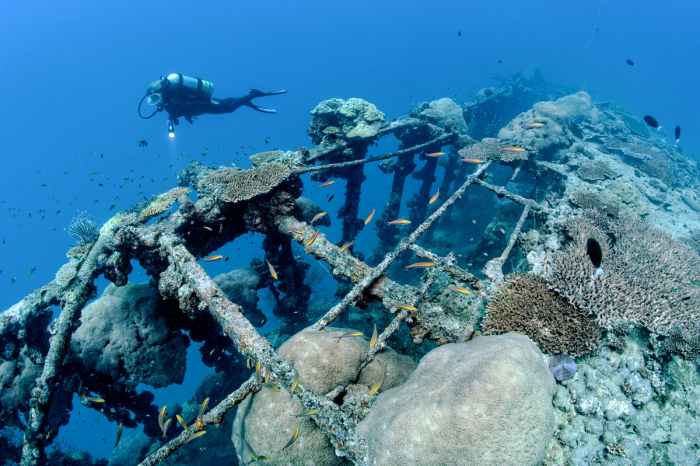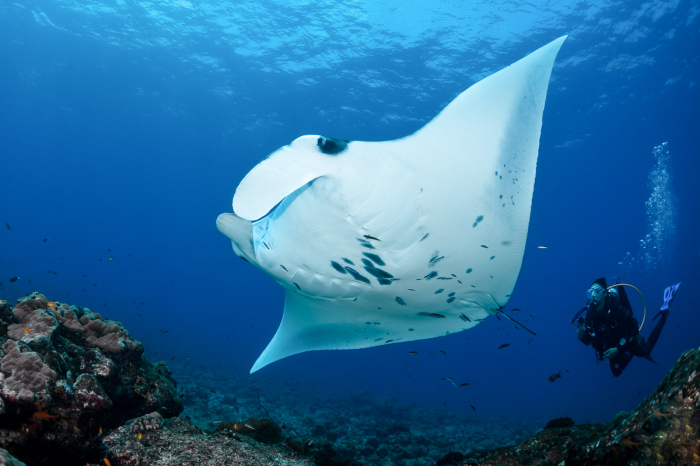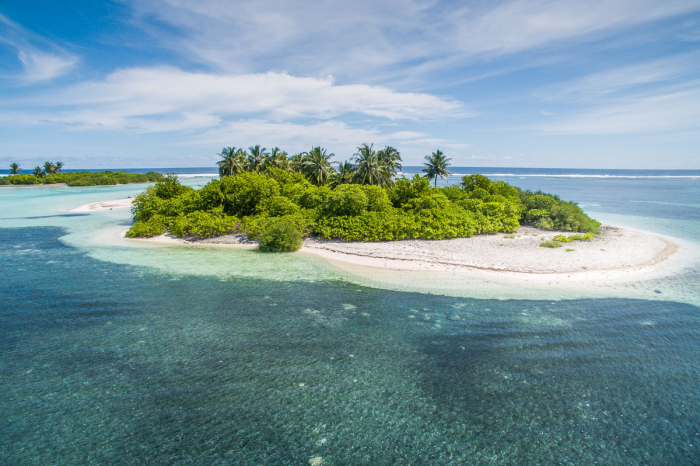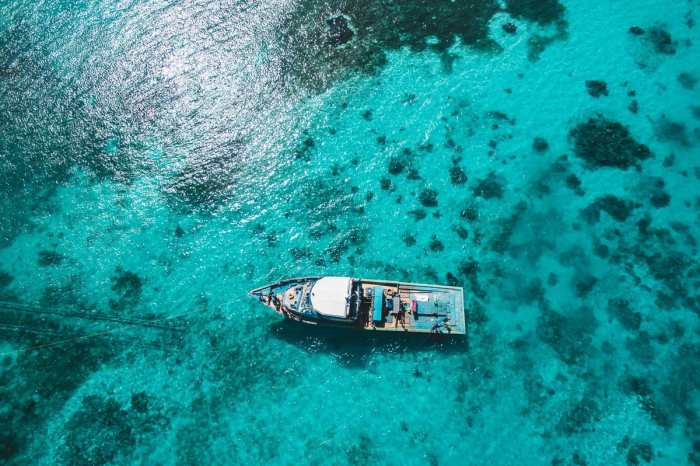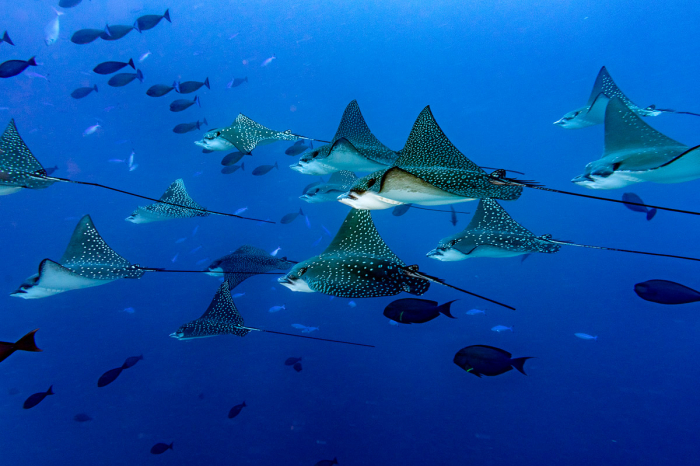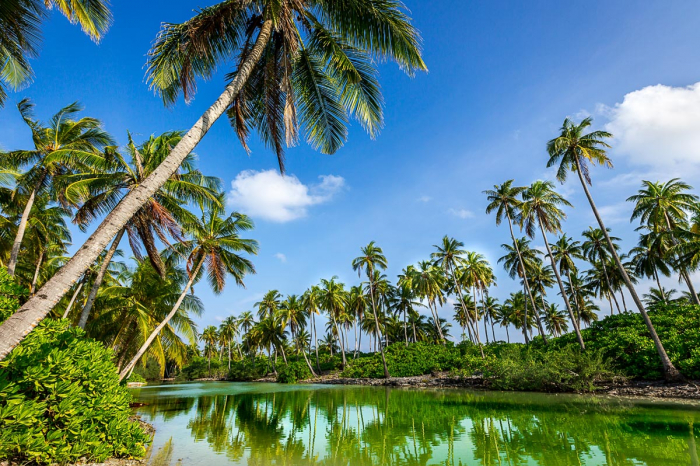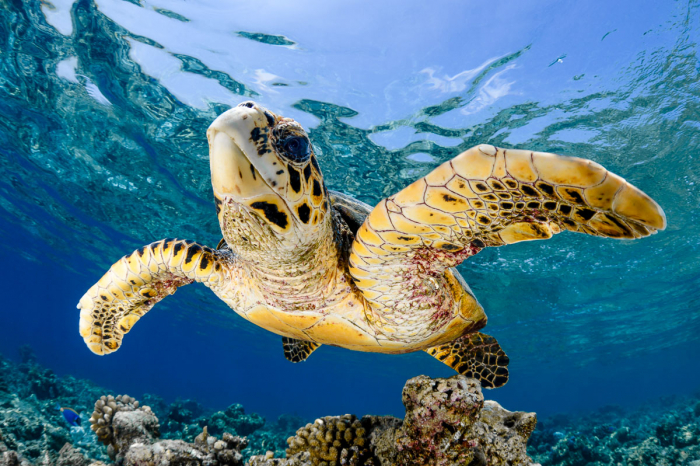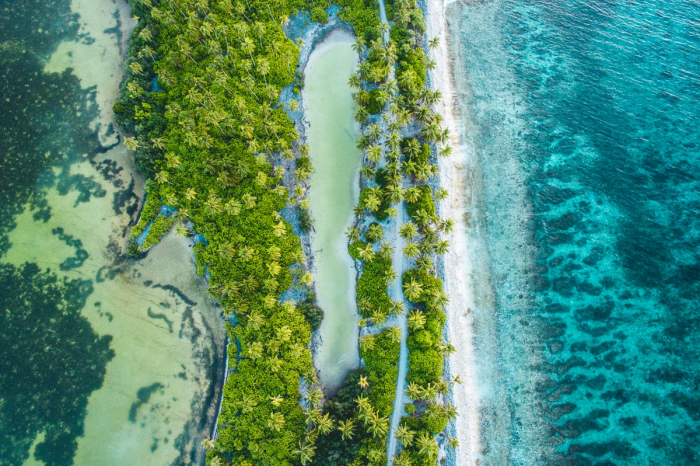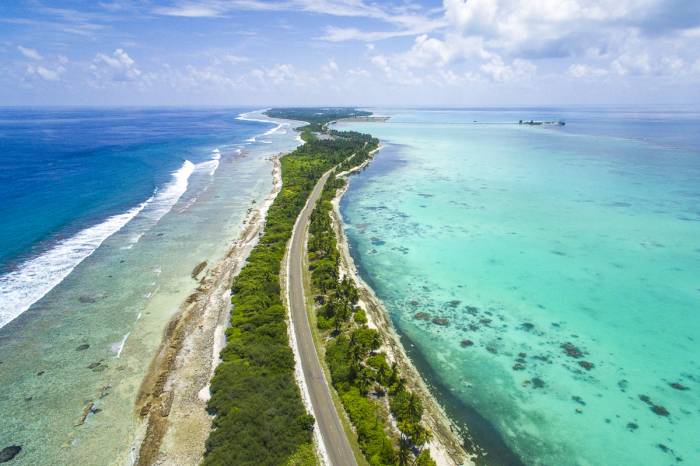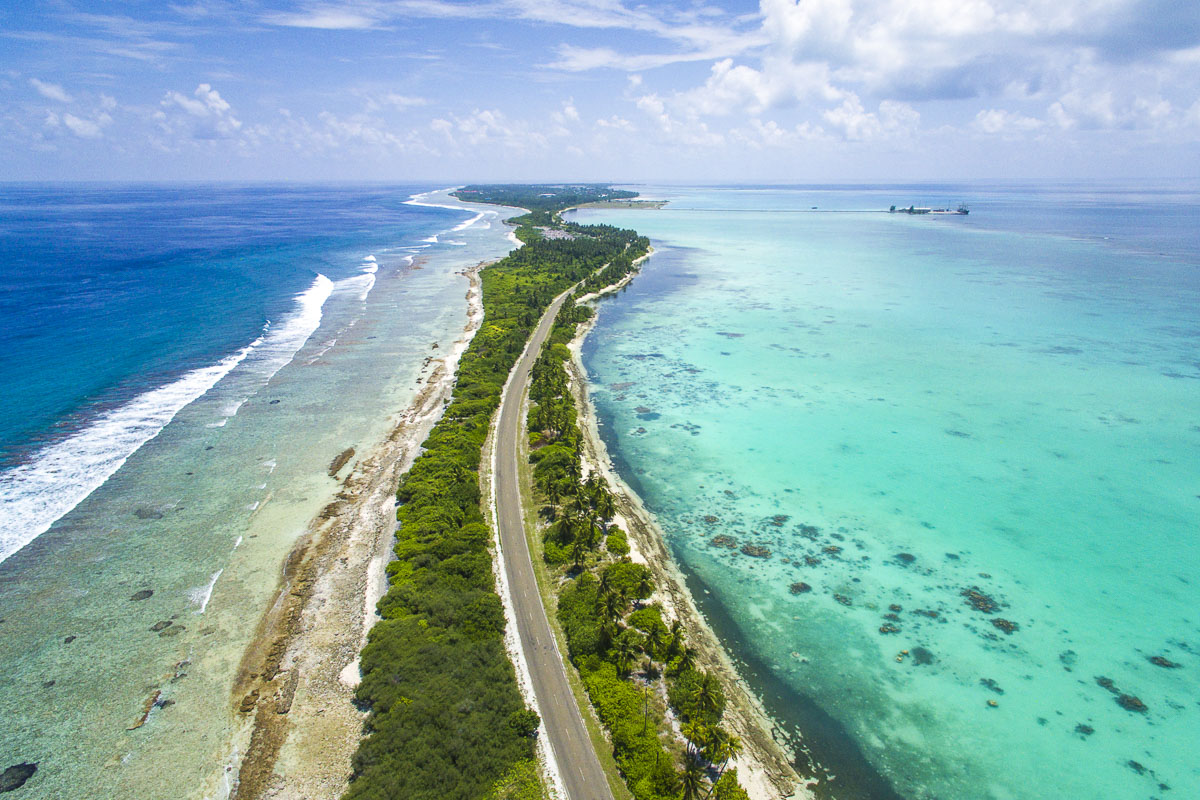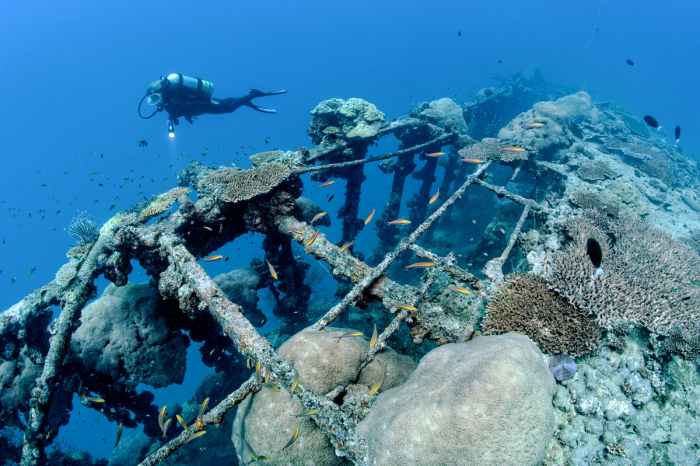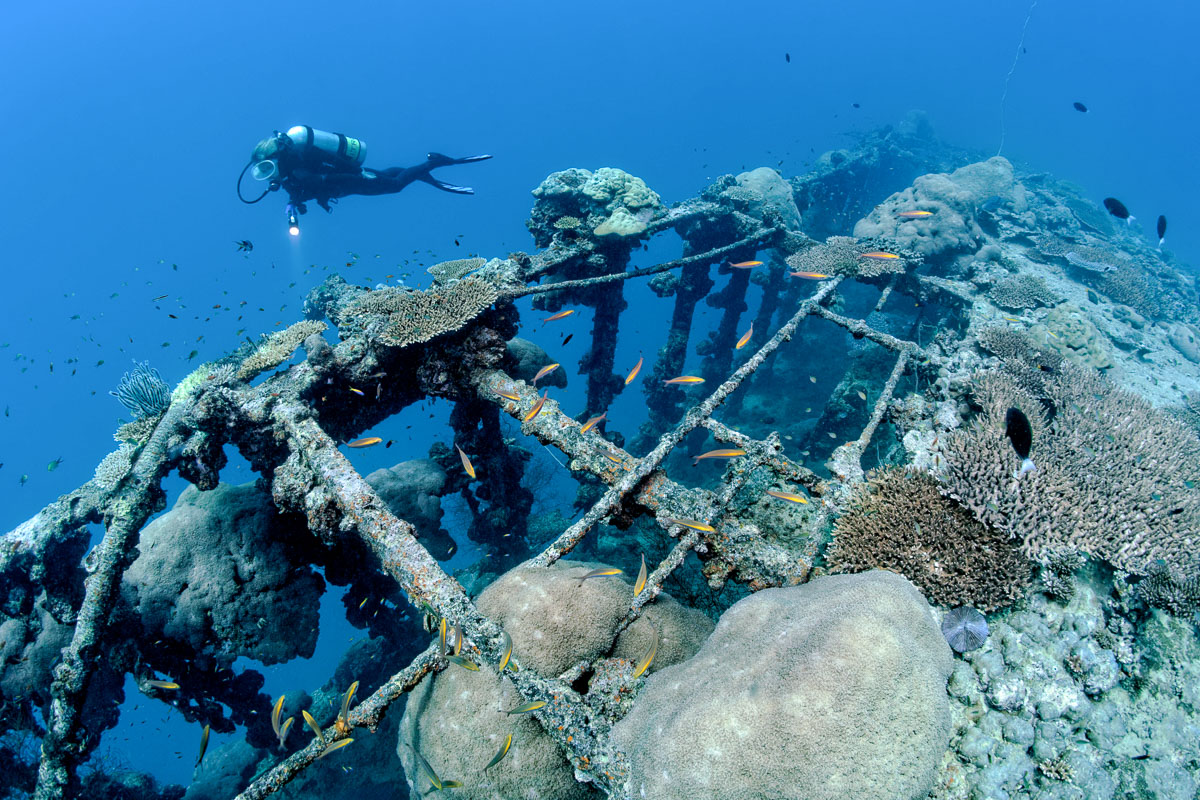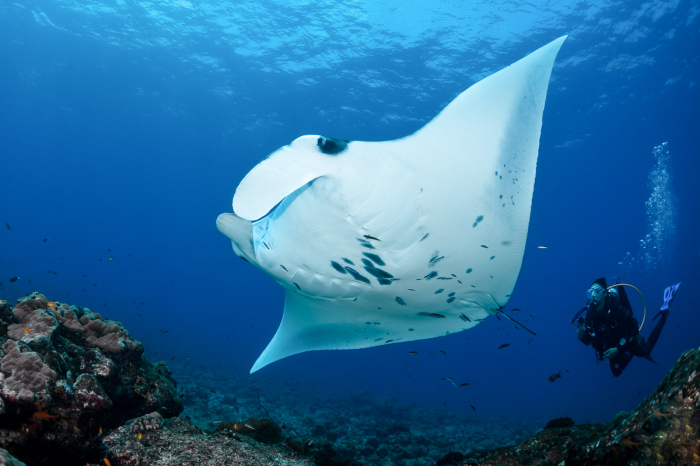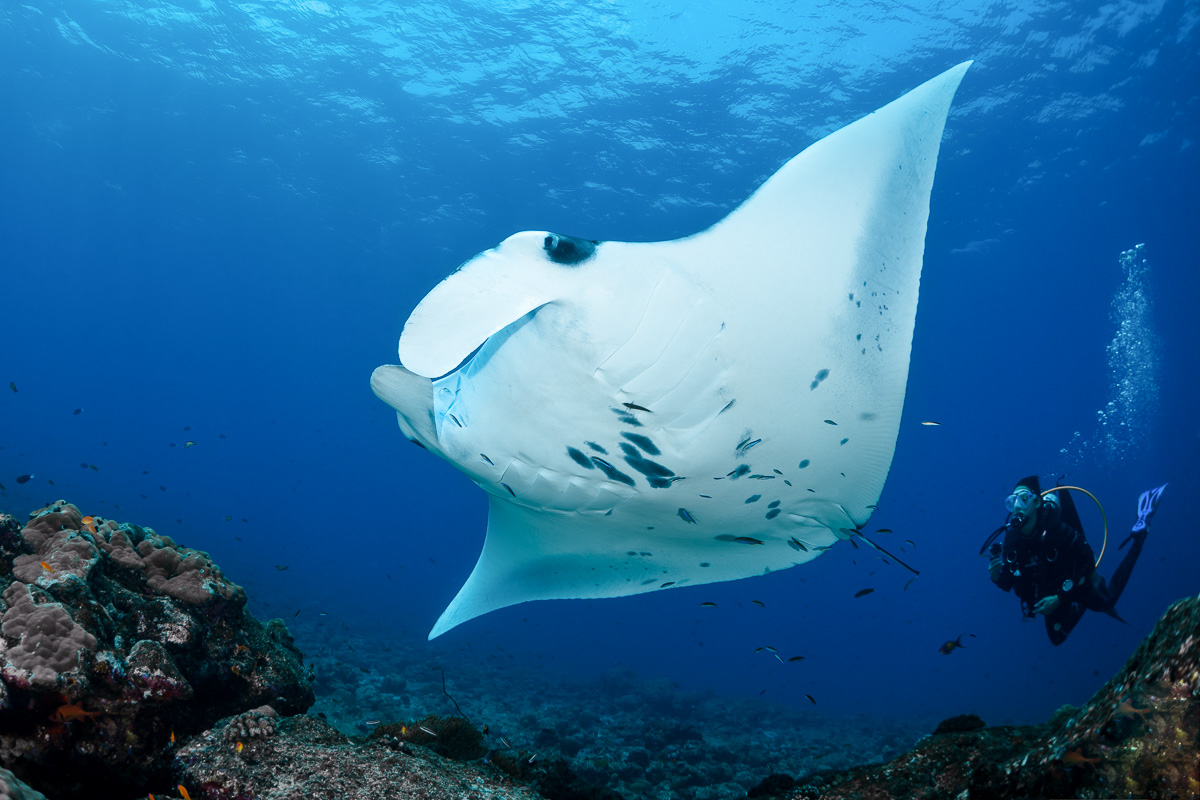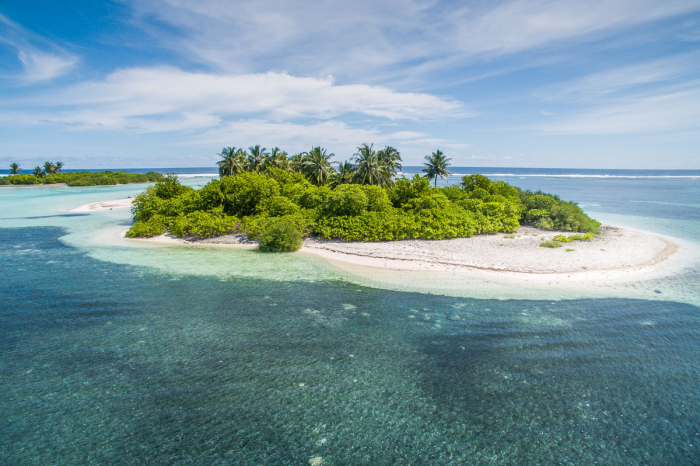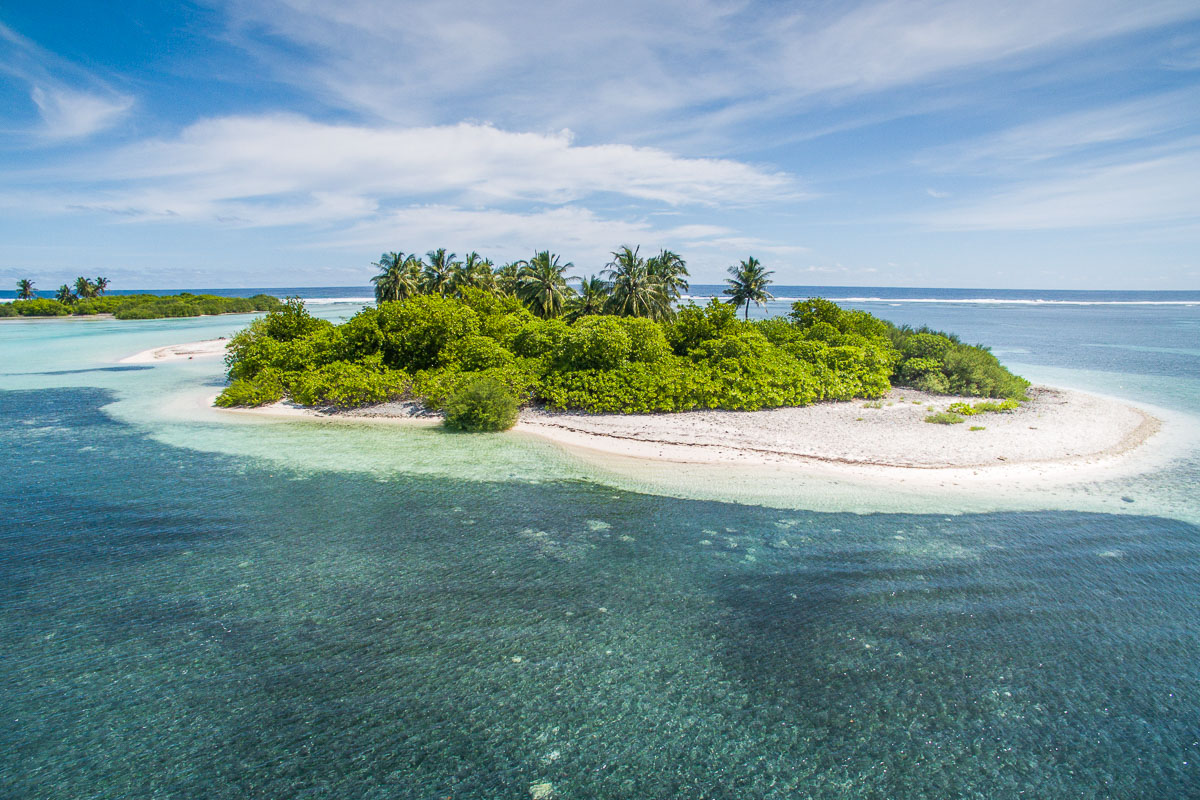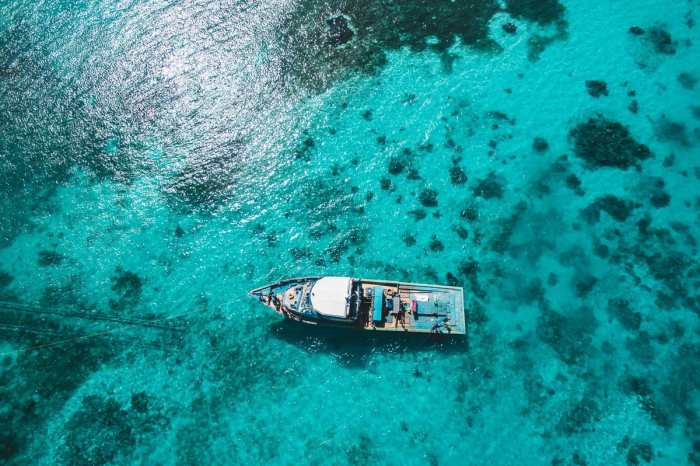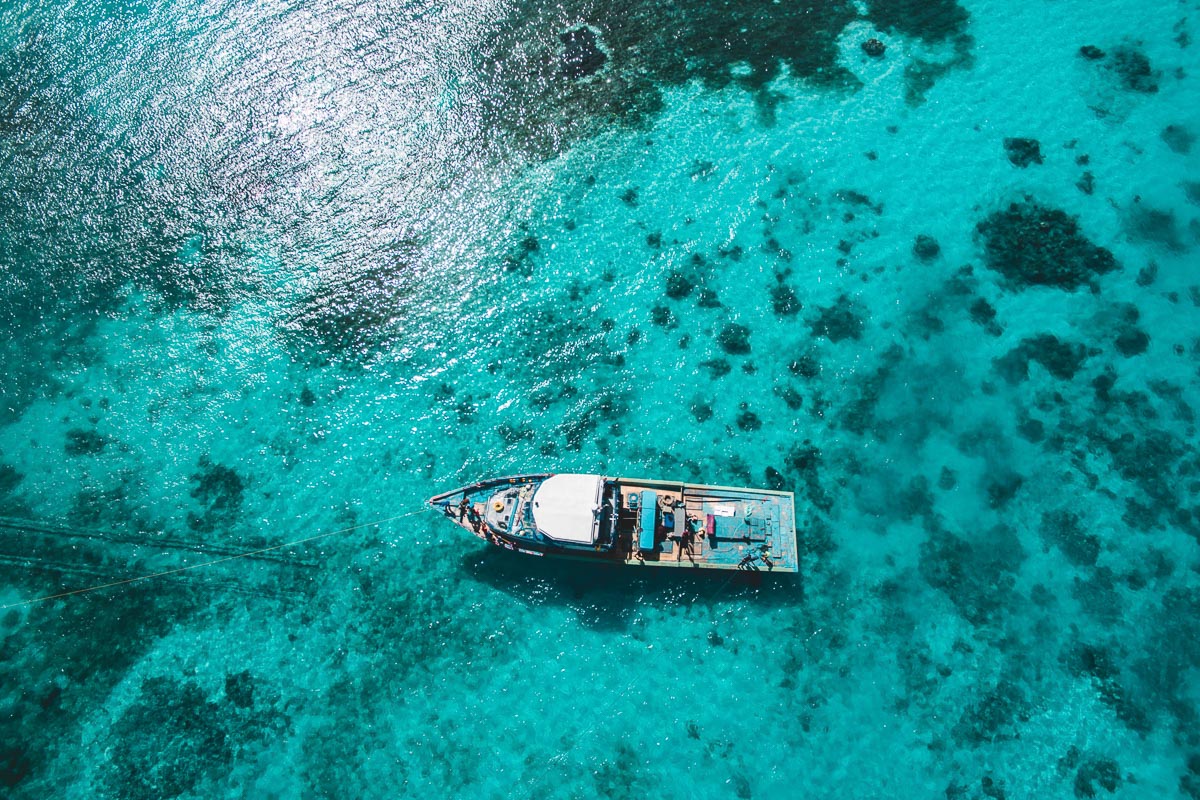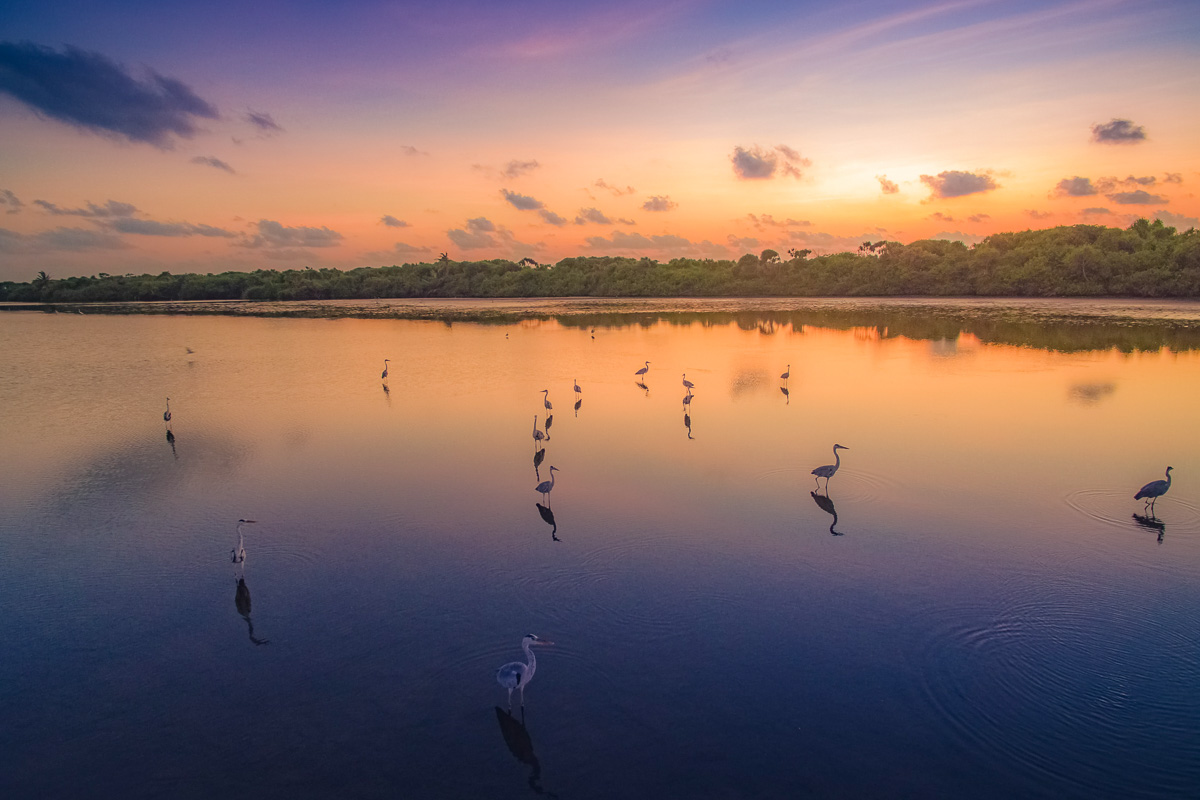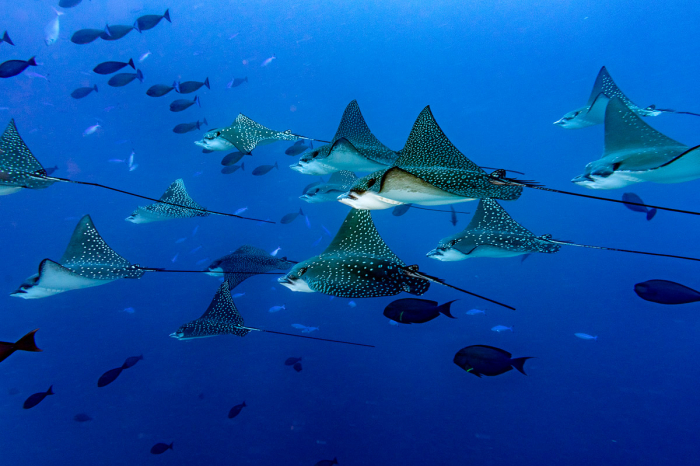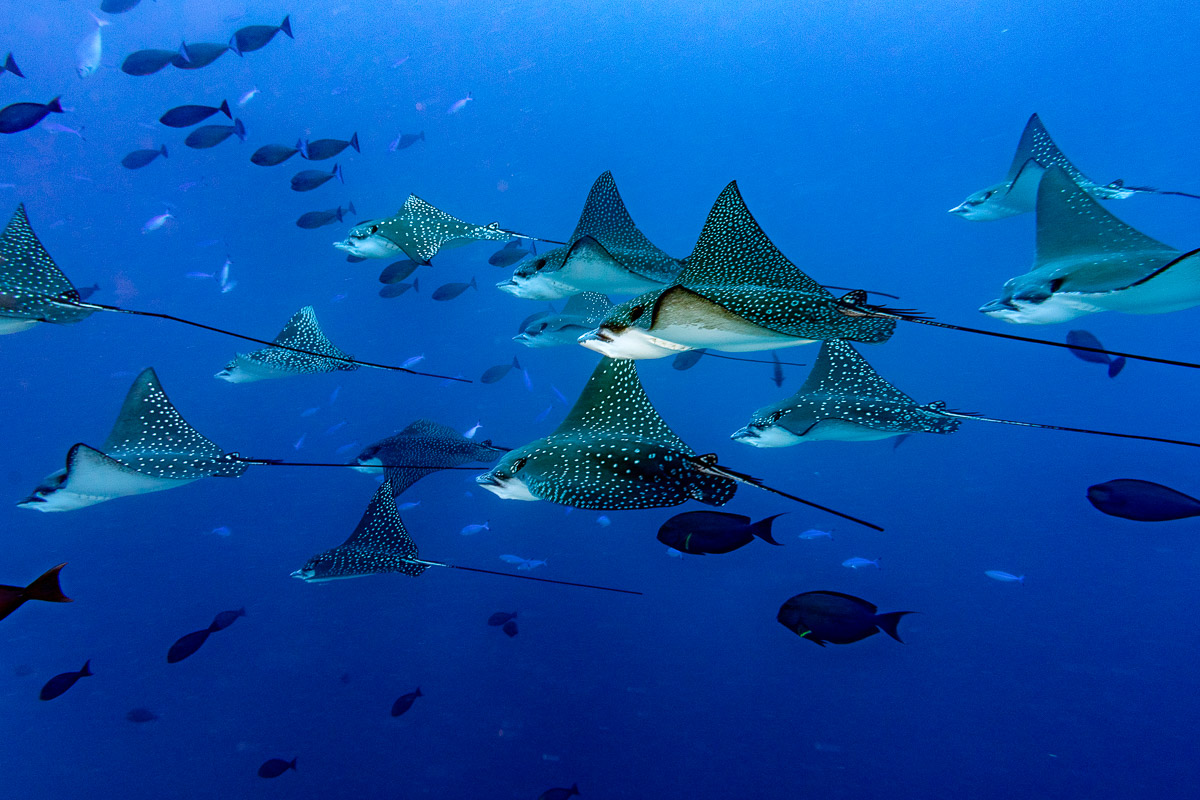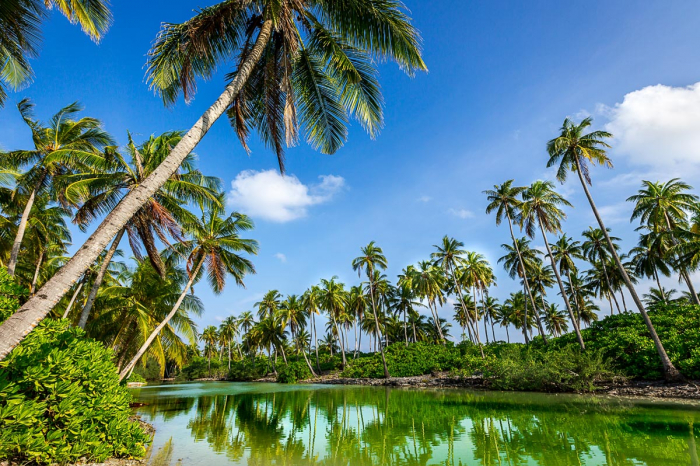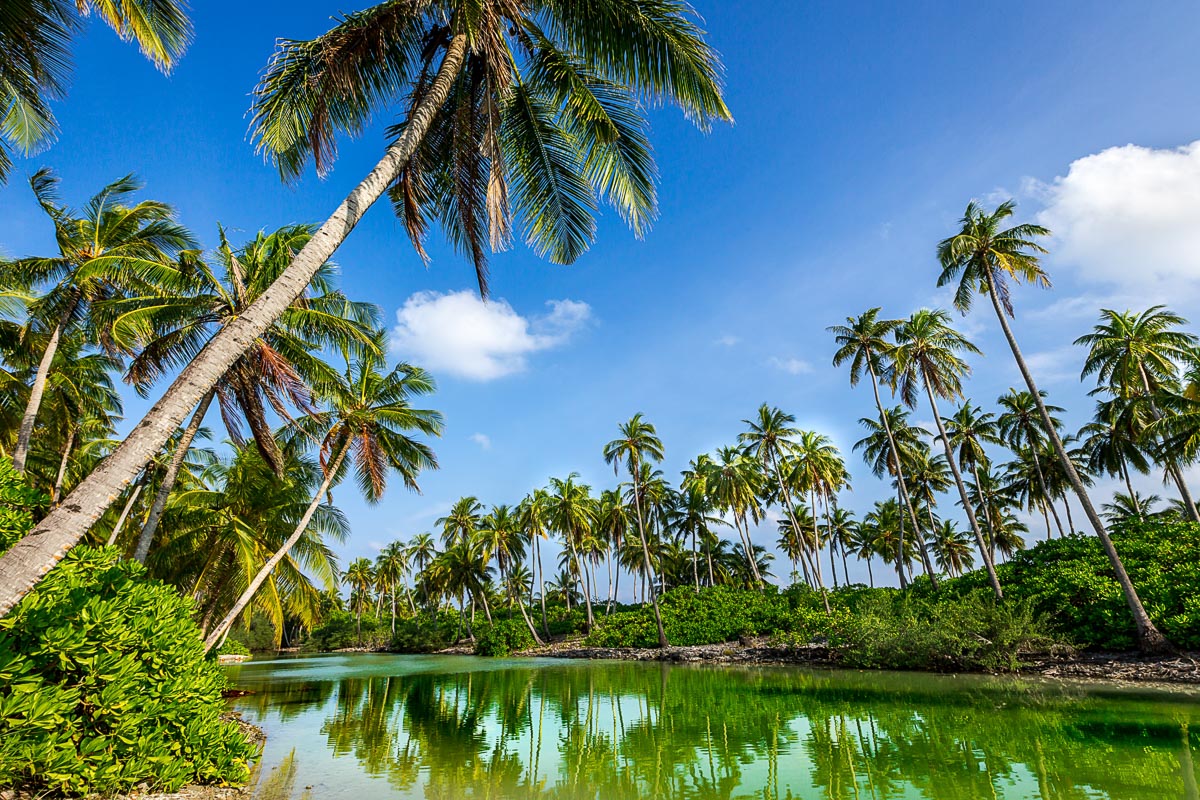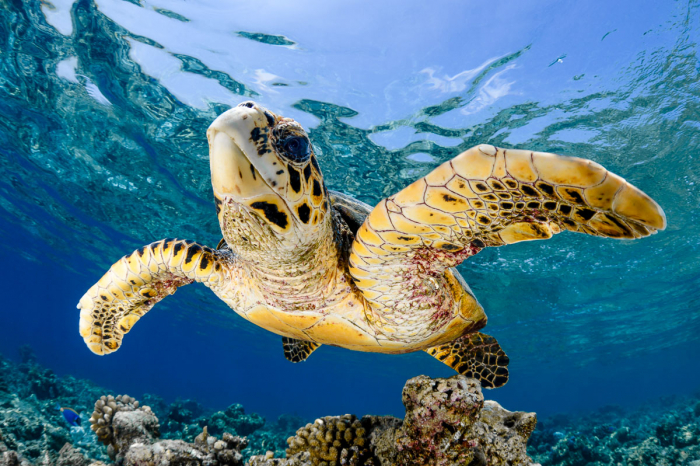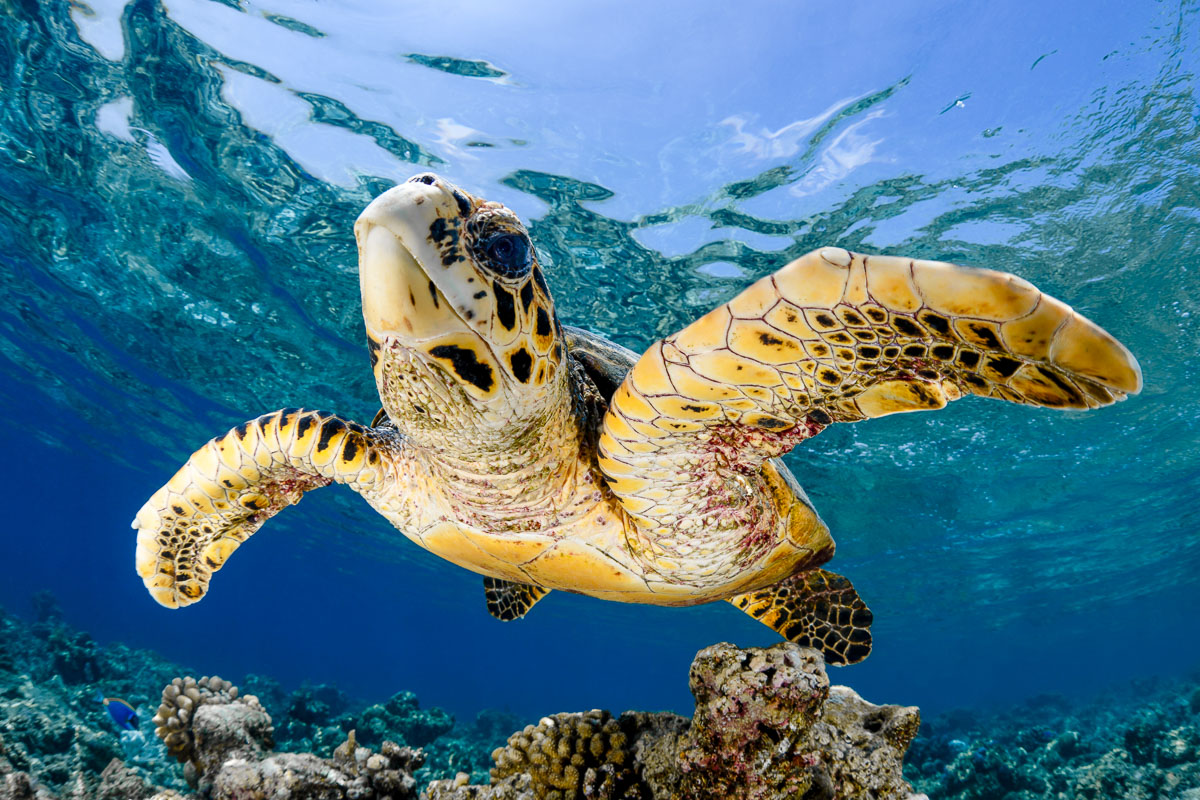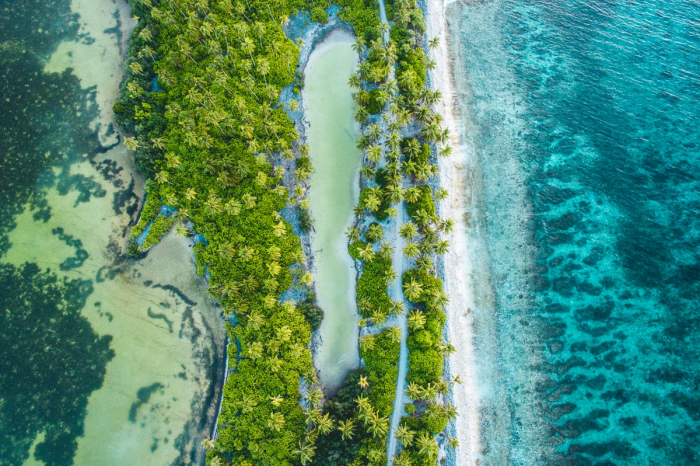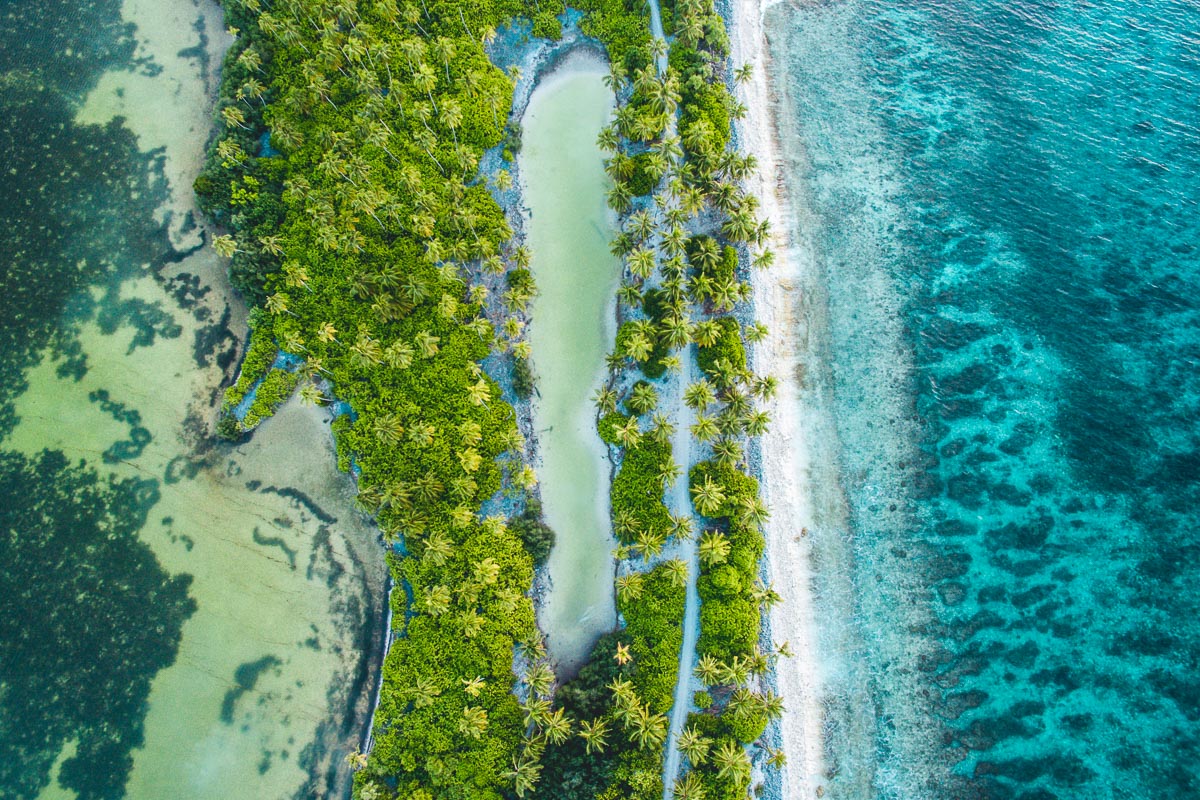 Diving Environment
Type
Reef, channel and wreck
Diving Season
Year round, best weather December to April
Top tips

Explore Gan Island, a former WWII British military base, or Koagannu - the Maldives' oldest cemetery on Meedhoo Island.
Make the time to visit the protected area of Hithadhoo and the Eidhigali Kilhi wetlands. Local folklore here claims that fairies used to bathe in the crystal clear waters.
Addu Atoll diving is great all year, but to enjoy the warmest waters, dive between January and March. If manta rays are what you seek, worry not, for they're there year-round!
Diving Addu Atoll is not complete without exploring the British Loyalty shipwreck. This WWII wreck is the largest in the Maldives, weighing almost 6,000 tons and 134-metres of epic!
About Addu Atoll
Heart-shaped Addu Atoll is the southernmost atoll of the Maldives, lying just south of the equator. There are four inhabited islands and around 20 deserted islands and sandbars, home to an inviting mix of budget accommodation and luxury resorts. Addu is also an excellent dive destination thanks to an extensive barrier reef that shields the islands from storms and waves. Addu Atoll diving is incredibly diverse, with healthy reefs, energetic channels, pinnacles and drifts. It was the only atoll to be unaffected by the 1998 global coral bleaching event, and the reefs here are very healthy with plenty of marine life - including manta rays that can be seen year-round. And if that's not enough, Addu has the largest shipwreck in the Maldives - the British Loyalty.
The atoll has plenty to keep non-divers busy as well. Hithadhoo, the capital of Addu, has a protected nature park with one of the Maldives' largest natural lakes, home to some unique birdlife including the endemic white tern. History buffs should visit the Maldives' oldest cemetery - Koagannu - dotted with the graves of the earliest Muslim royalty, and Gan Island, a WWII British Royal Navy base. And if you're looking for palm-fringed beaches and azure lagoons, Addu has them both, and being so far off the tourist trail in the Maldives, you'll most likely have the beaches to yourself.
Getting to Addu Atoll
Most guests will arrive in the Maldives at Male International Airport on Hulhule Island in North Male Atoll. Male's airport is well-connected with international flights from across the planet, normally with a connection in the Middle East. From Male, you'll need to take a domestic flight to Gan International Airport on Addu Atoll's Gan Island. There are regular flights to and from Male, as well as direct flights from Colombo airport in Sri Lanka.
Once you are on Addu, you can explore Addu Atoll by car or boat and the resorts and hotels will organise your domestic travel for a stress-free transfer.

Addu's diving seasons and weather
Addu Atoll is tropical, humid and hot year-round. An abundance of sunshine and temperatures that range between 24°C to 33°C make this atoll a fantastic holiday destination for divers and non-divers alike. Water temperatures are just as inviting, lingering between 27°C and 31°C throughout the seasons. The warmest water temperatures are between January and March. Though there are distinct dry and wet seasons, visitors should be prepared for rain at any time of the year - tropical often means unpredictable! The driest season typically runs from November to April, which coincides with the main tourist season - so be sure to book in advance.
The monsoon season can bring quite a lot of rain between April and October, with the heaviest rainfall seen from June to August. However, diving is still great, and dive operators usually know which dive sites are sheltered from the weather. If you don't mind a bit of rain, this time of year can be fruitful in other ways - plenty of deals on flights, accommodation and diving can be had! Plus, it's the low season, meaning even the most popular dive sites will have much fewer divers.
Where to stay
Travellers have a great range of accommodation to choose from. The inhabited islands around the edge of the atoll - collectively known as Addu City - are home to guesthouses and mid-range hotels, and there are a couple of five-star resorts on private islands if you are looking for some luxury. Although Addu City is the second largest urban area in the Maldives, tourism is very low key and visitors will find the atoll relaxing and inviting, wherever they stay.
For those that want to dive, eat, sleep and repeat, many liveaboard operators include Addu on their southern atoll itineraries, allowing divers to explore a greater number of dive sites throughout their holiday. These itineraries normally include Addu as the final stop, or starting point or the trip so that guests can fly out from Gan Island, Addu's international airport.
---