Luxurious voyages through the atolls on one of the Maldives' best-reviewed boats
from
$272
/day
per person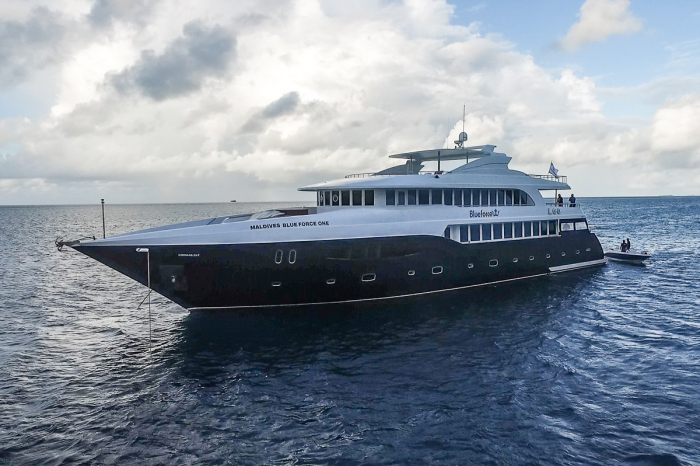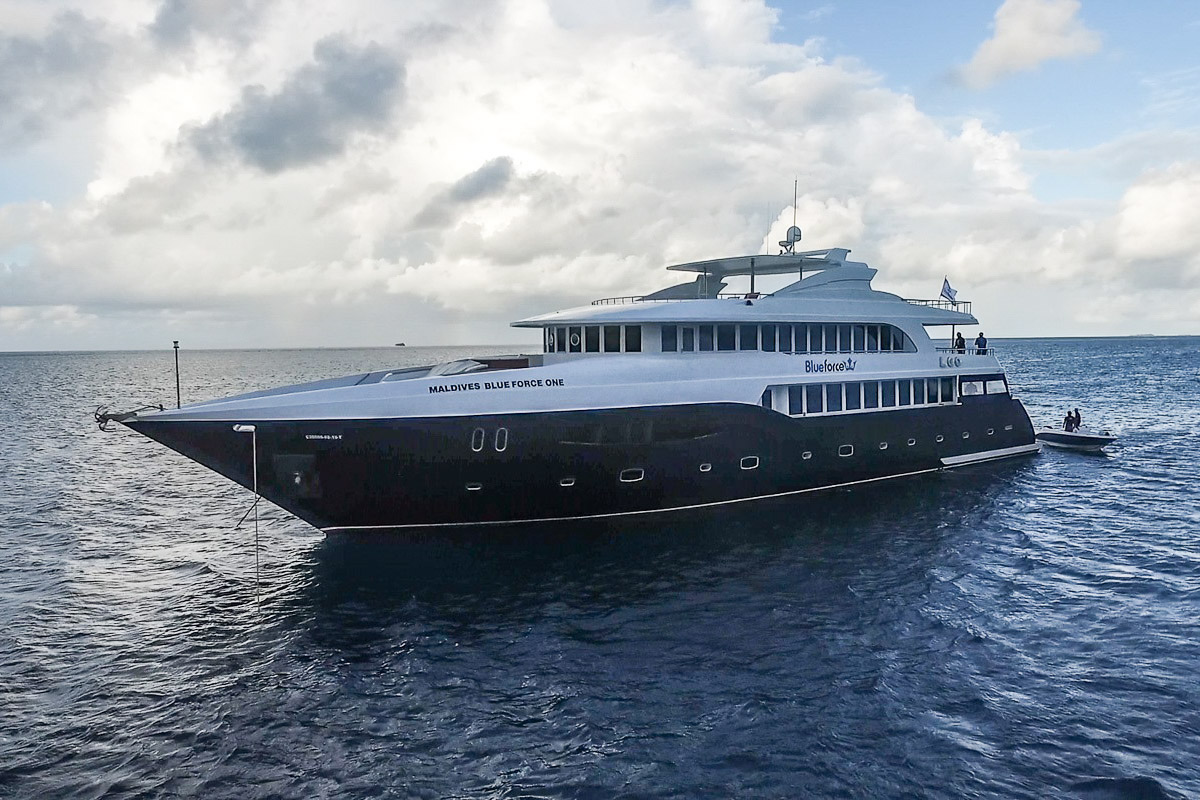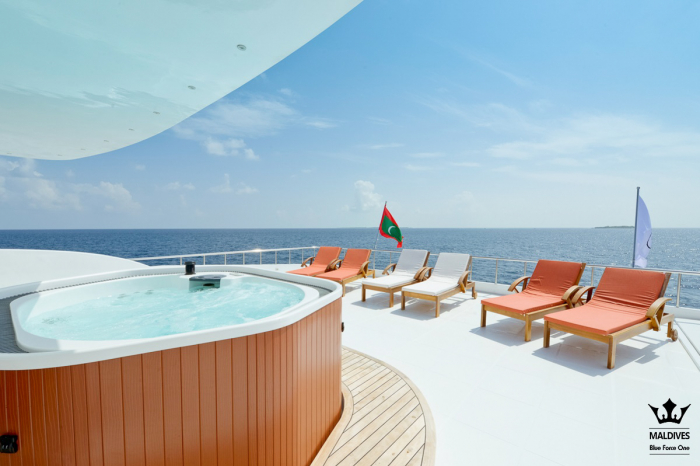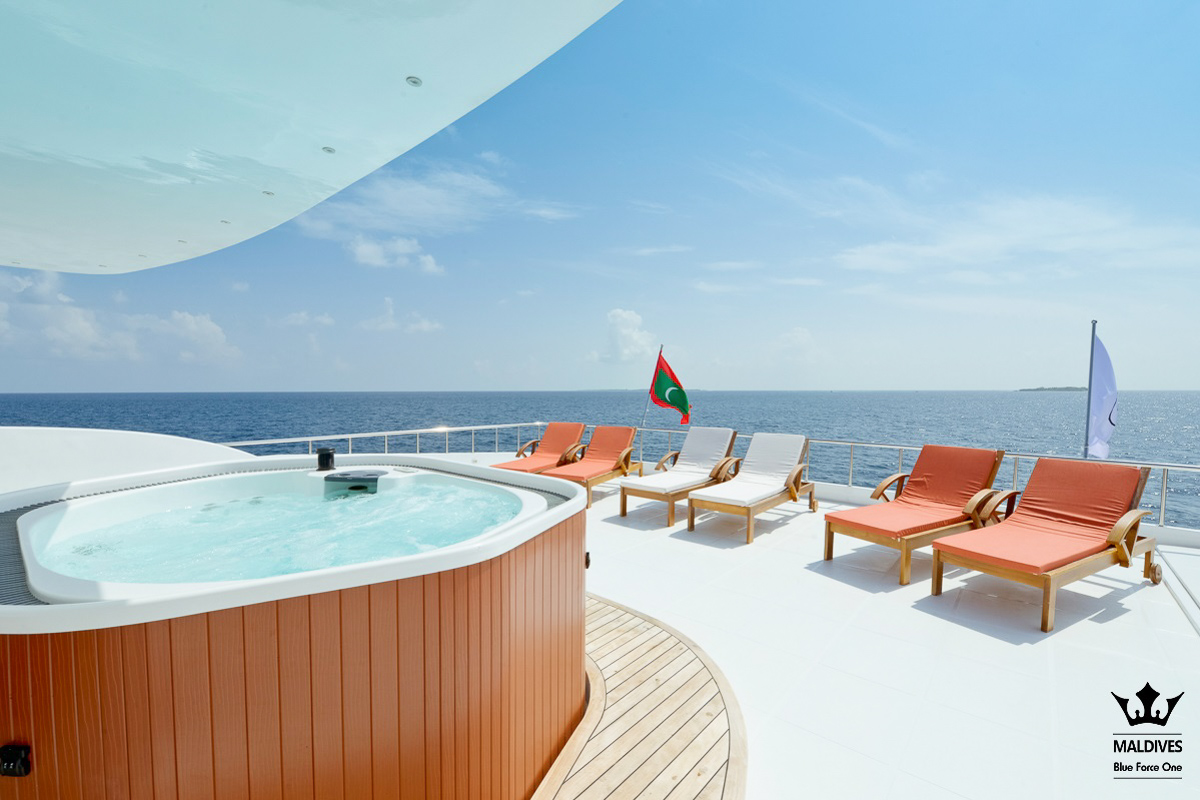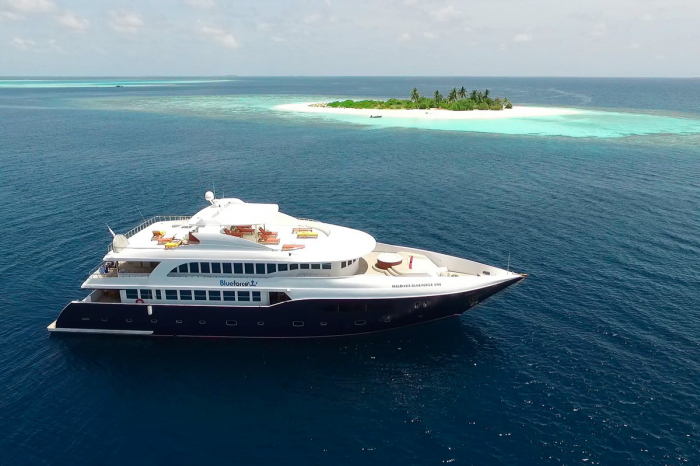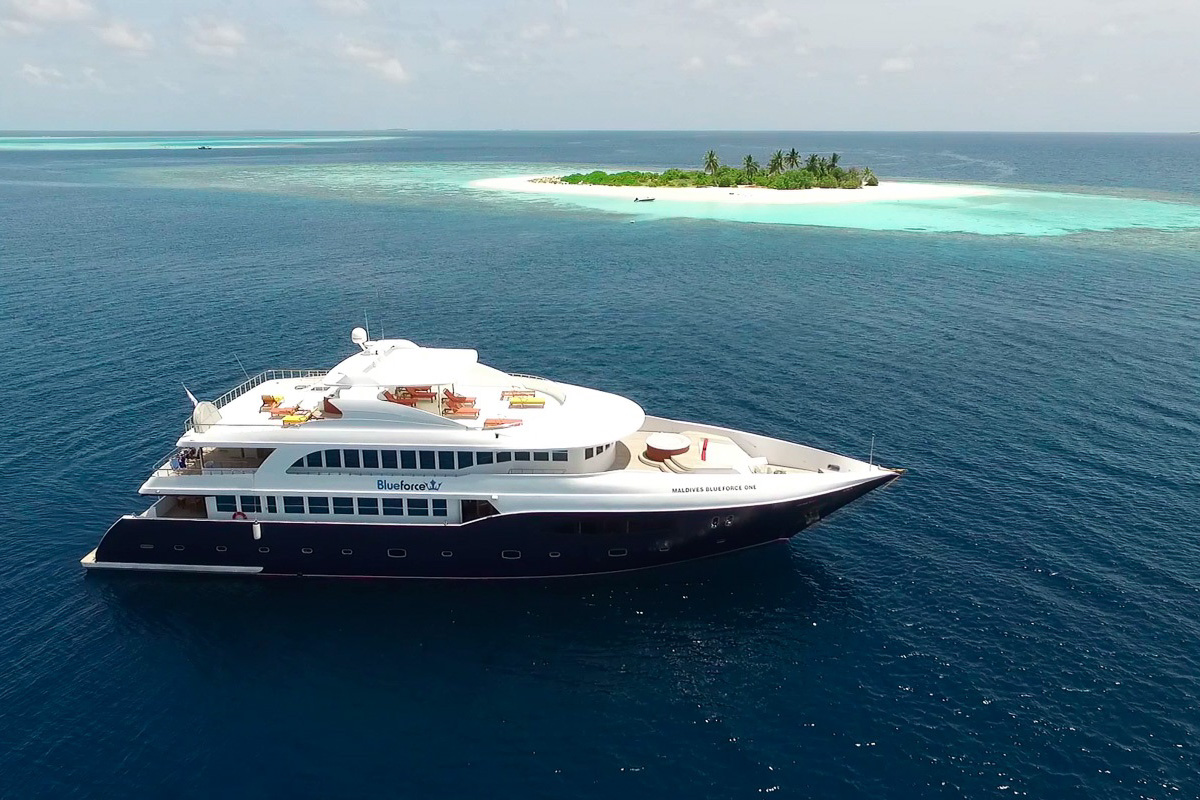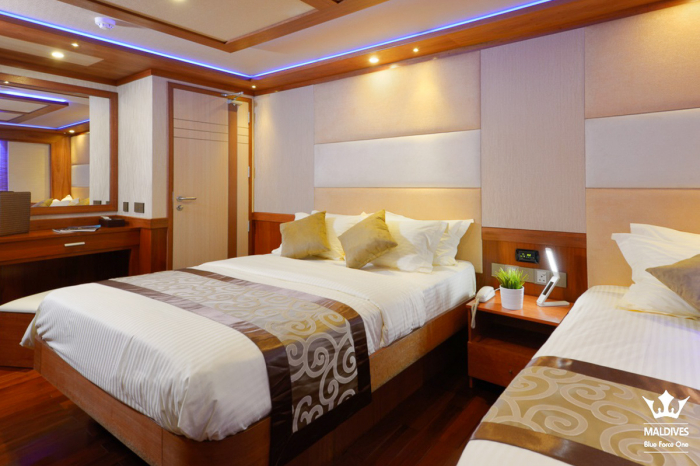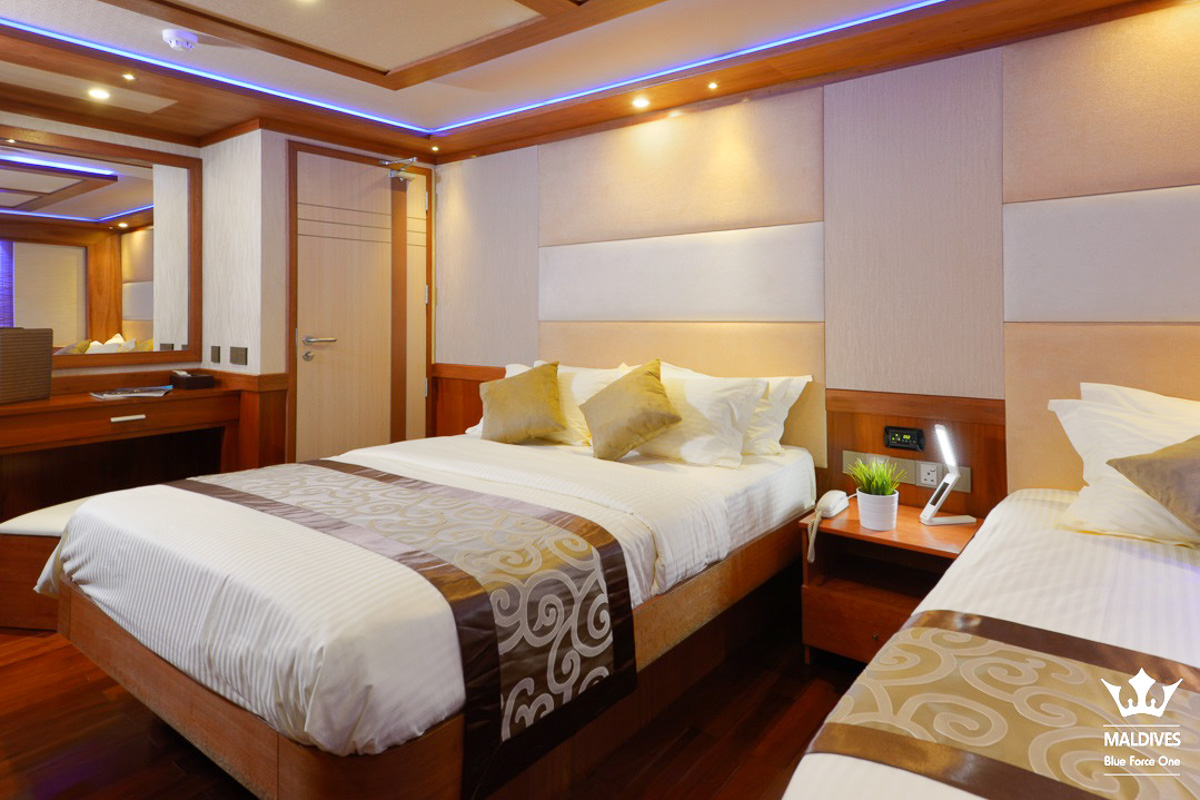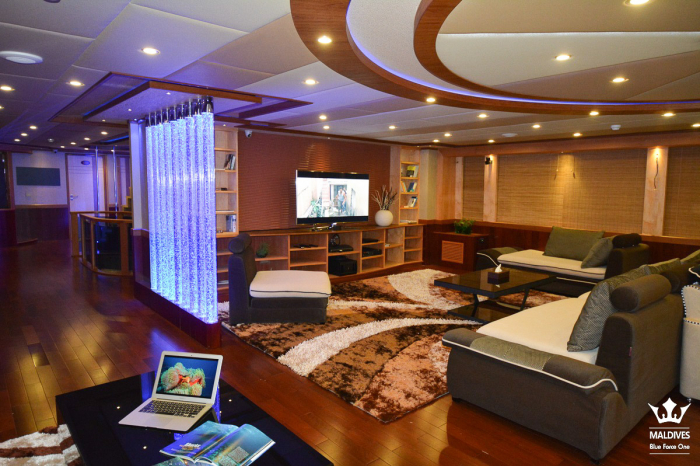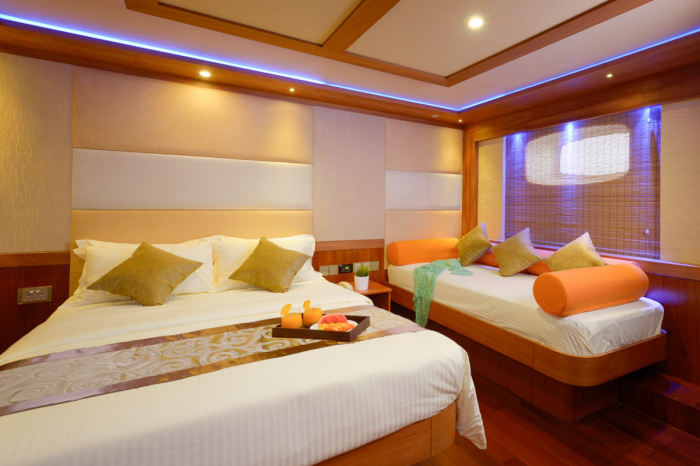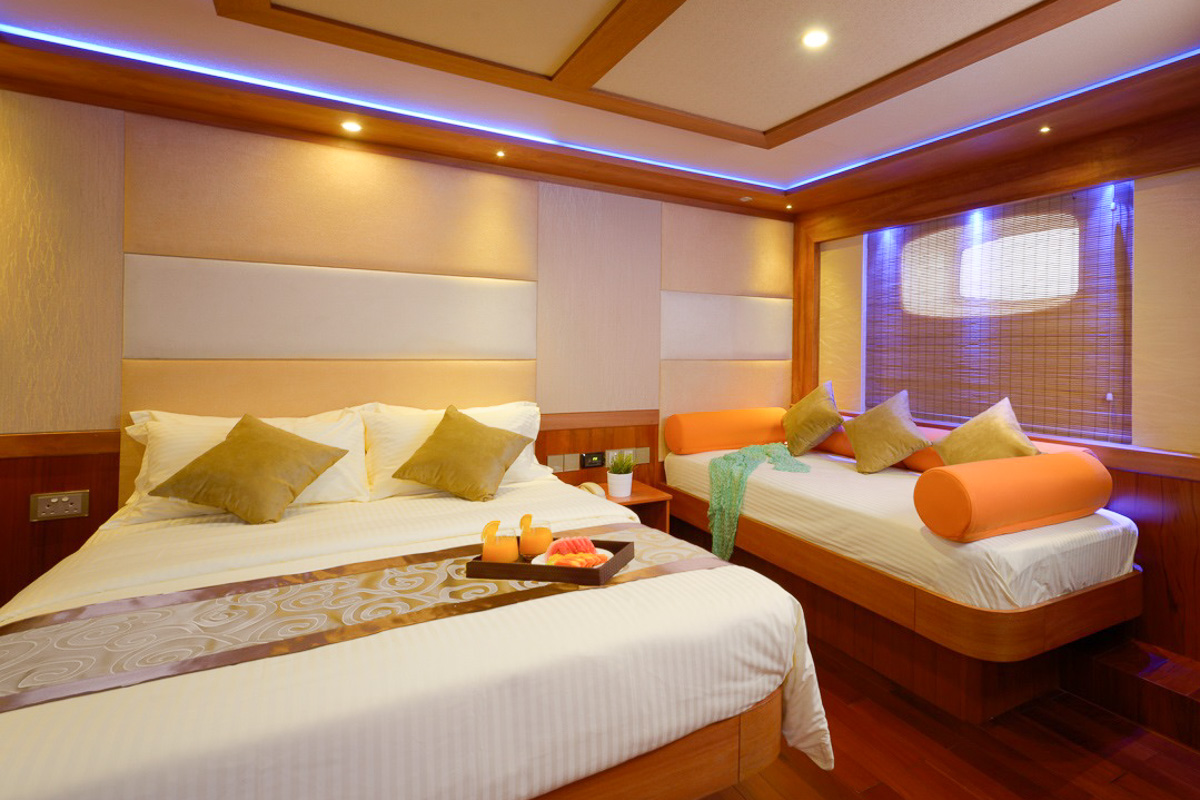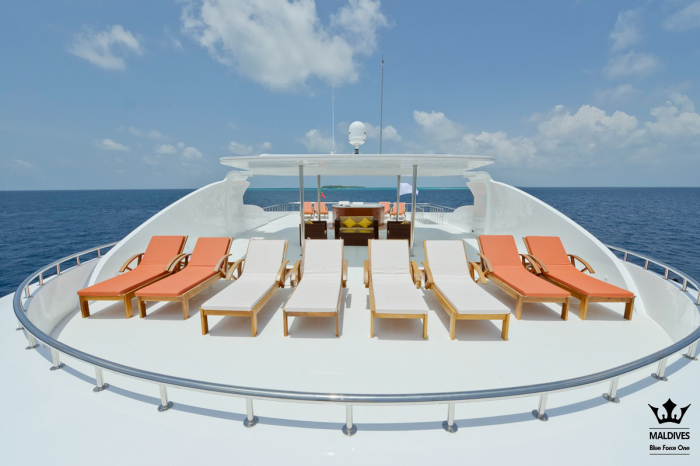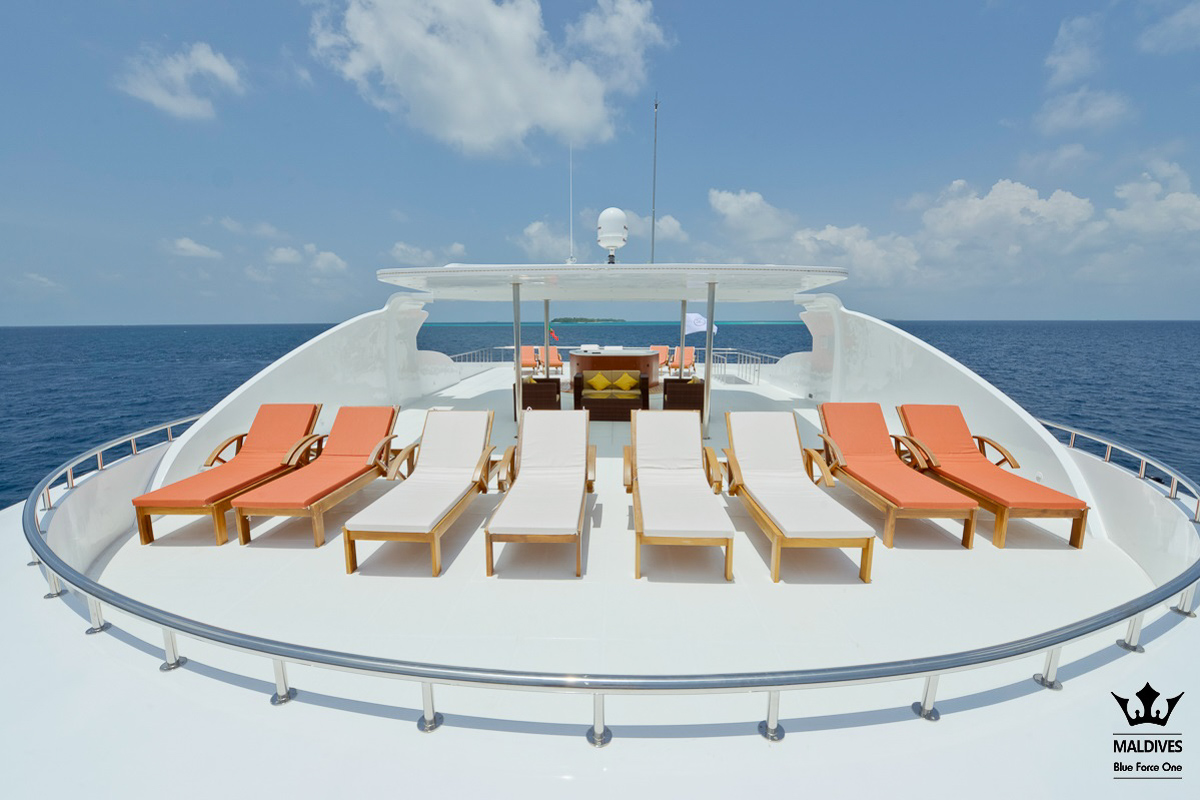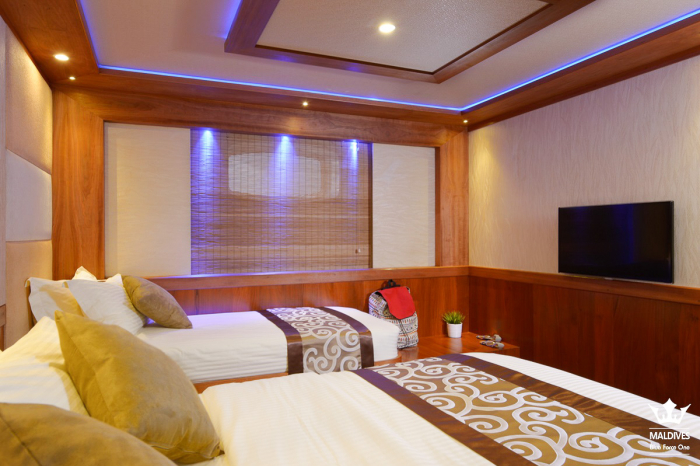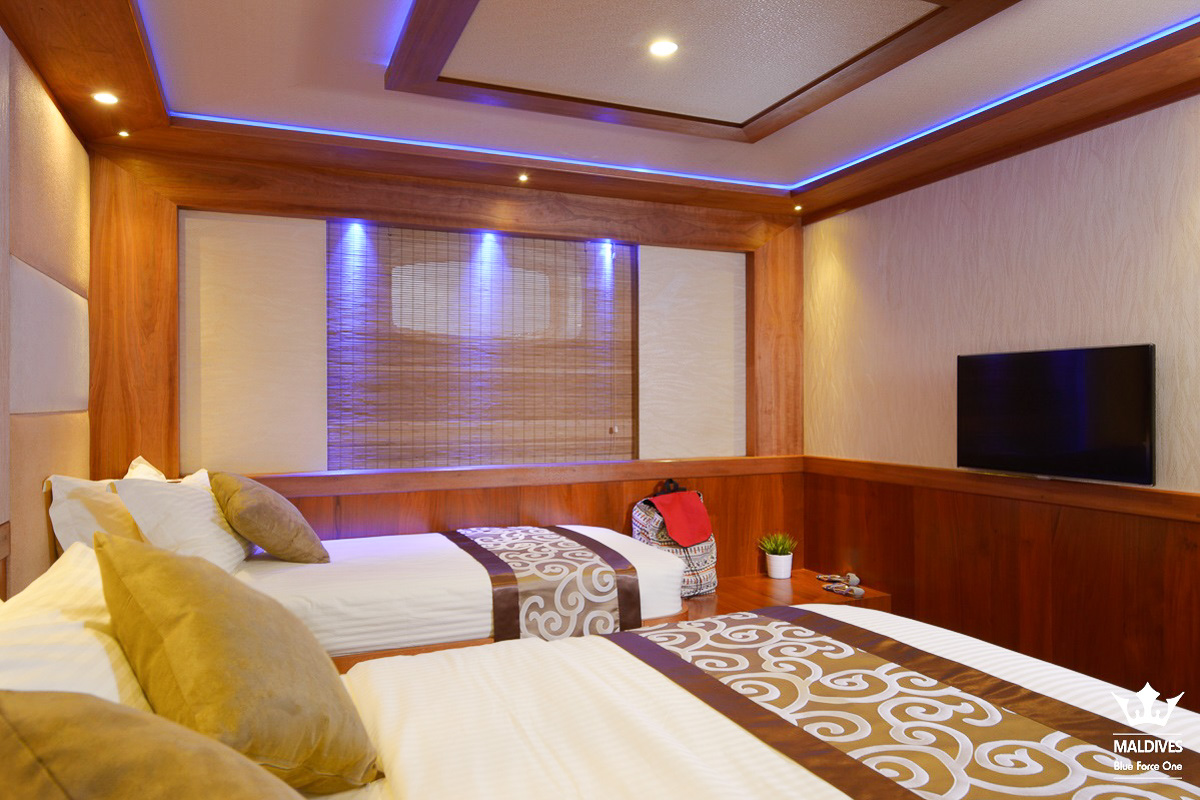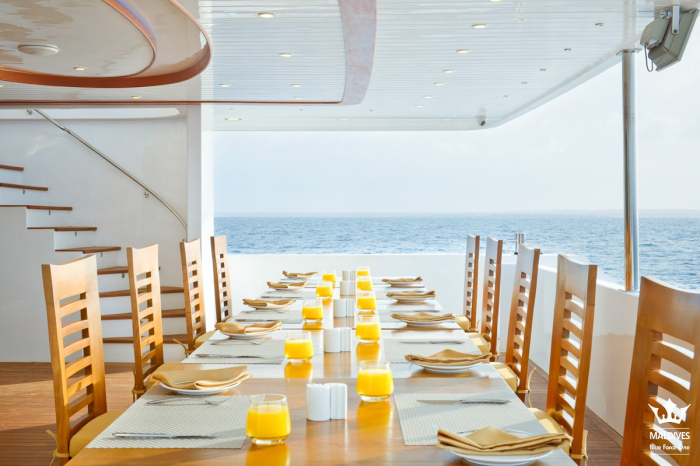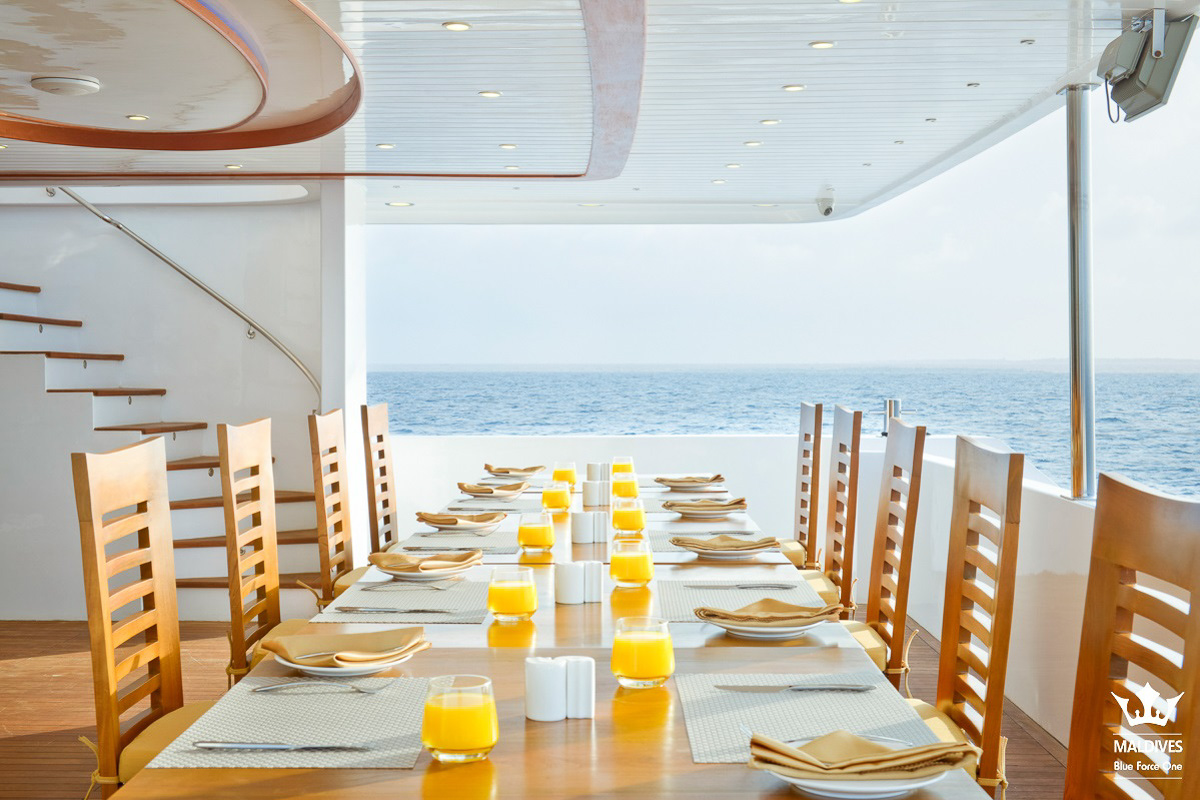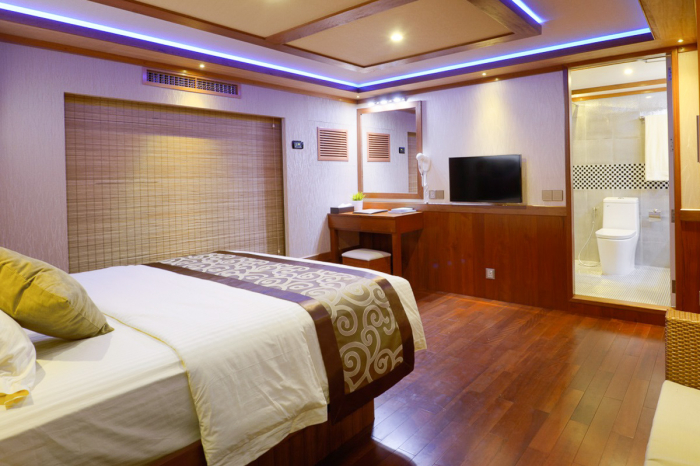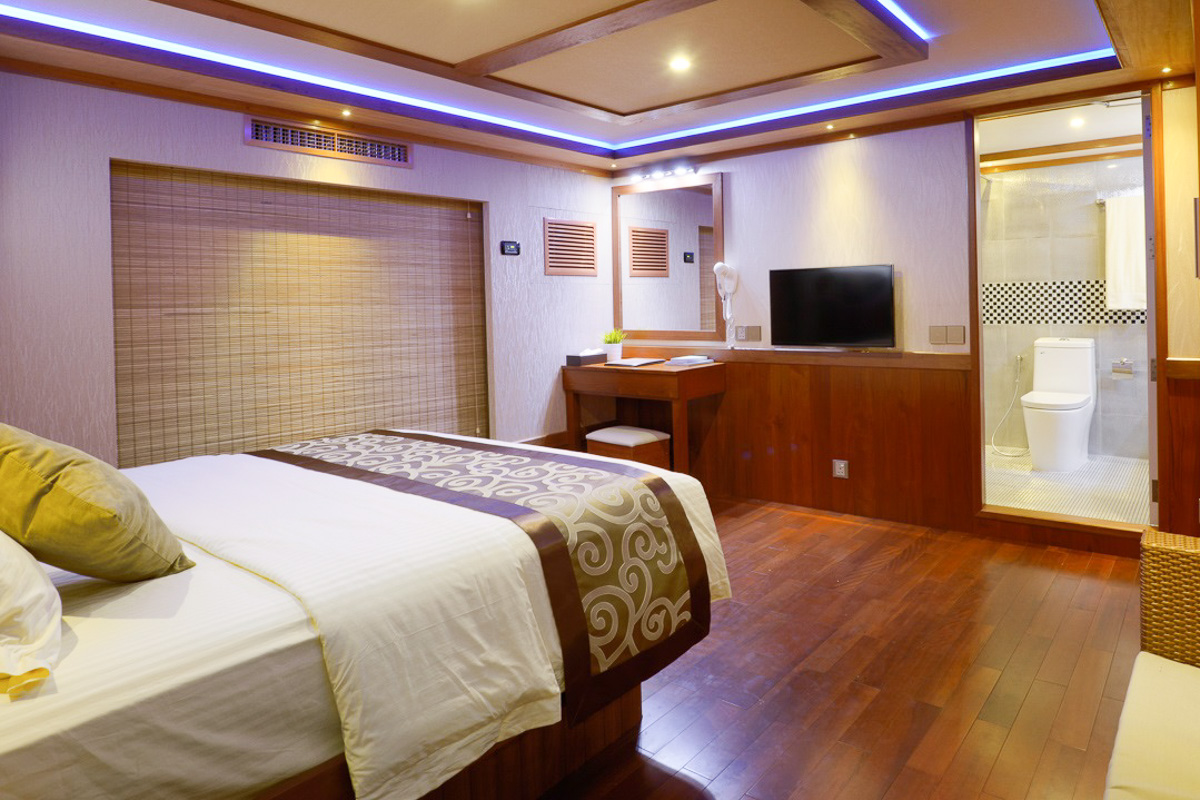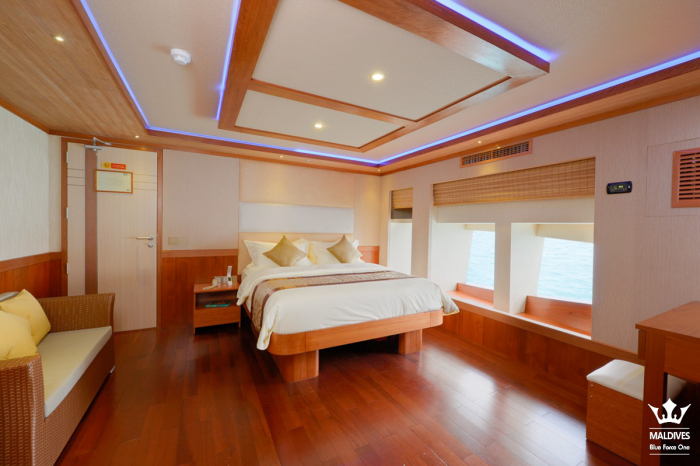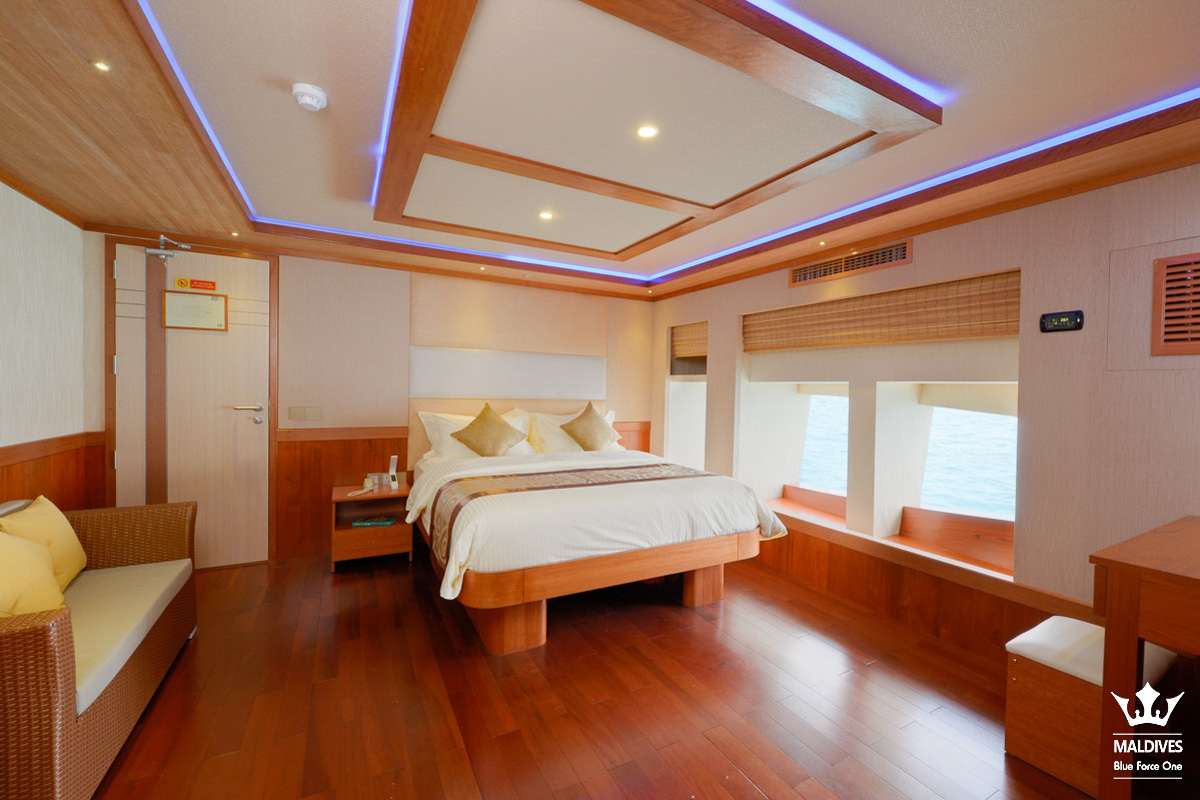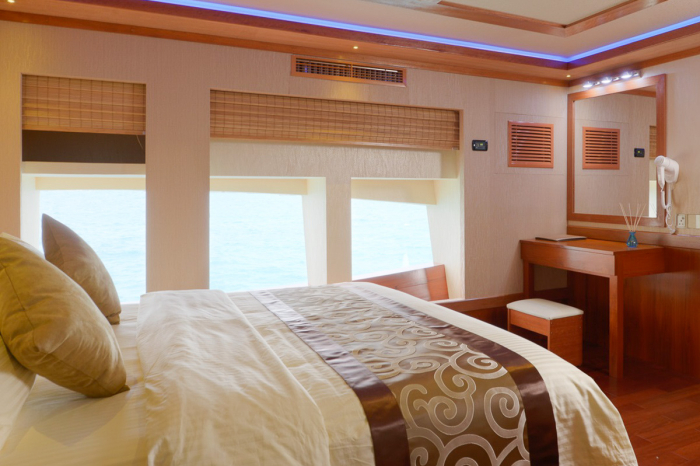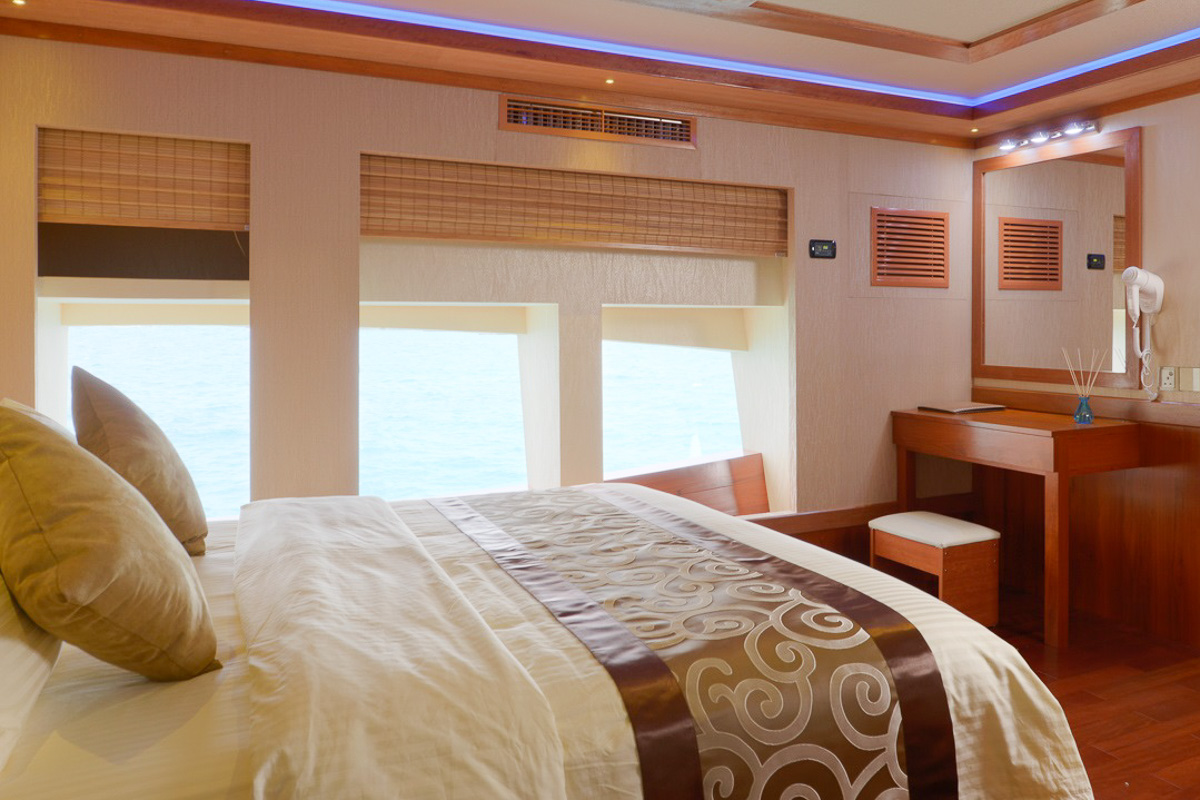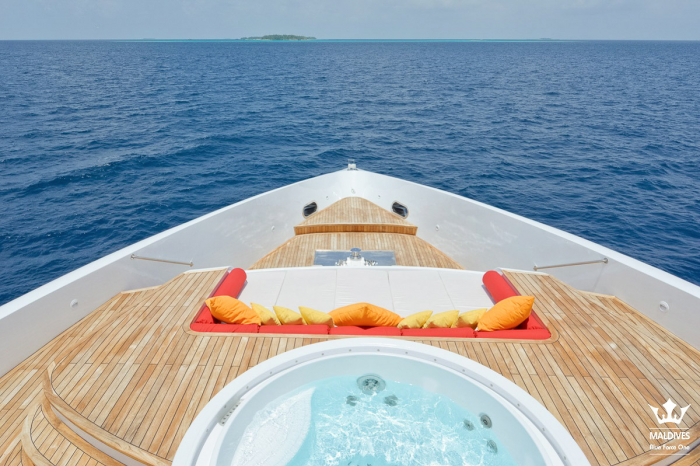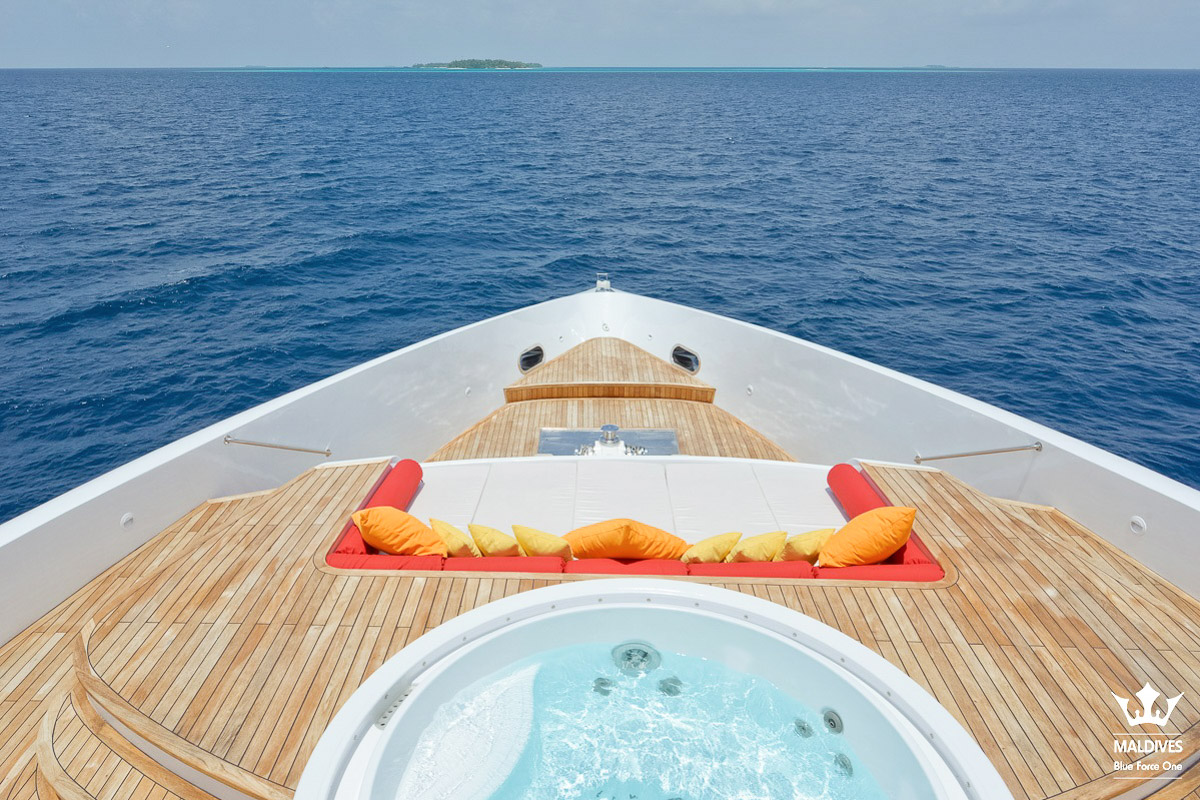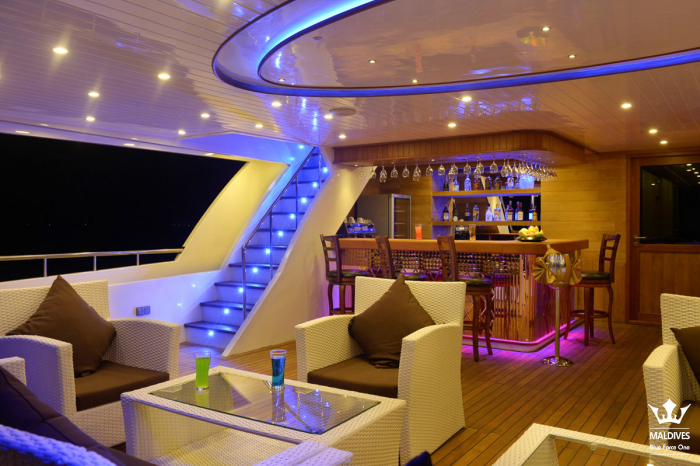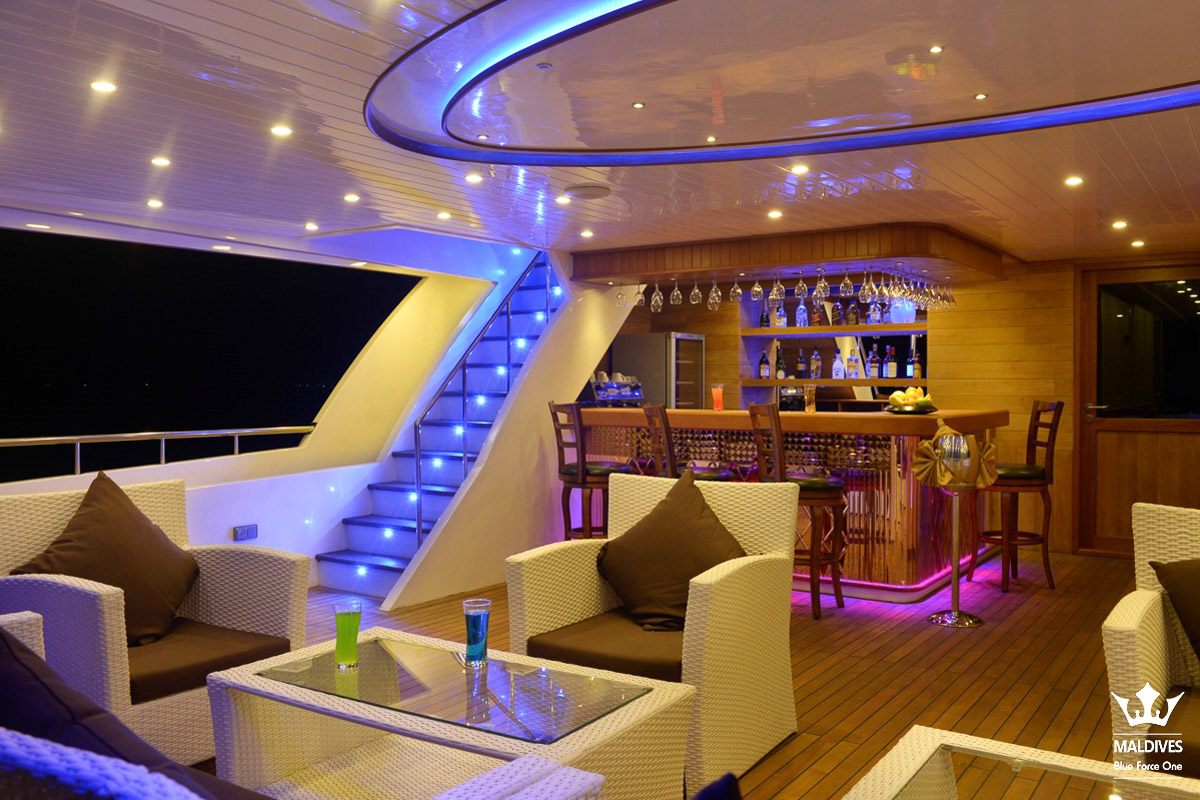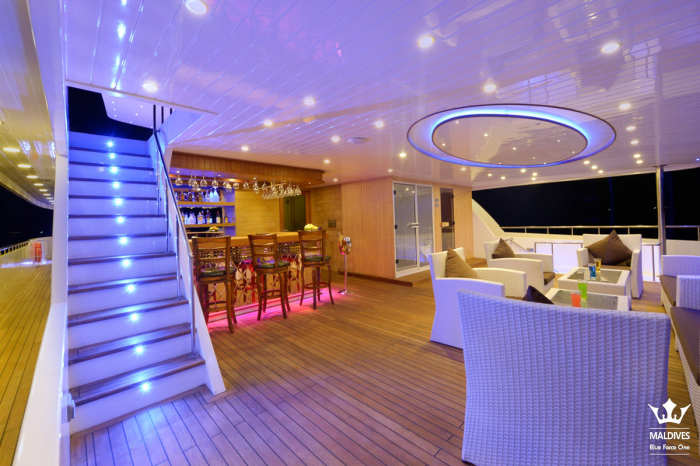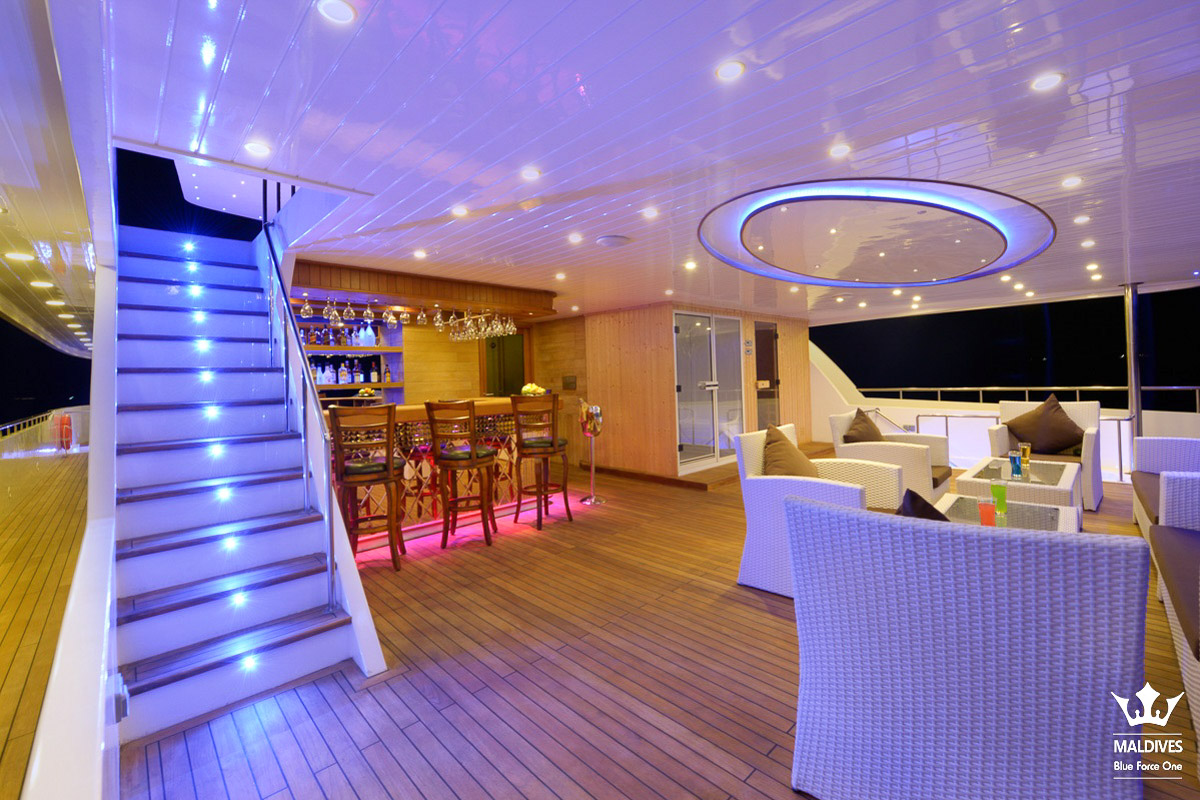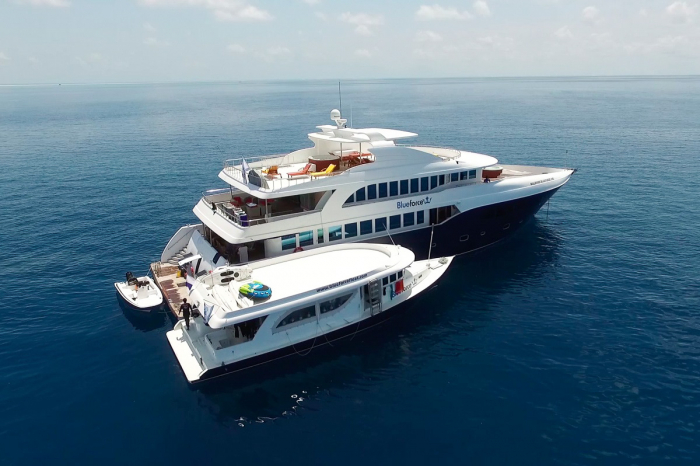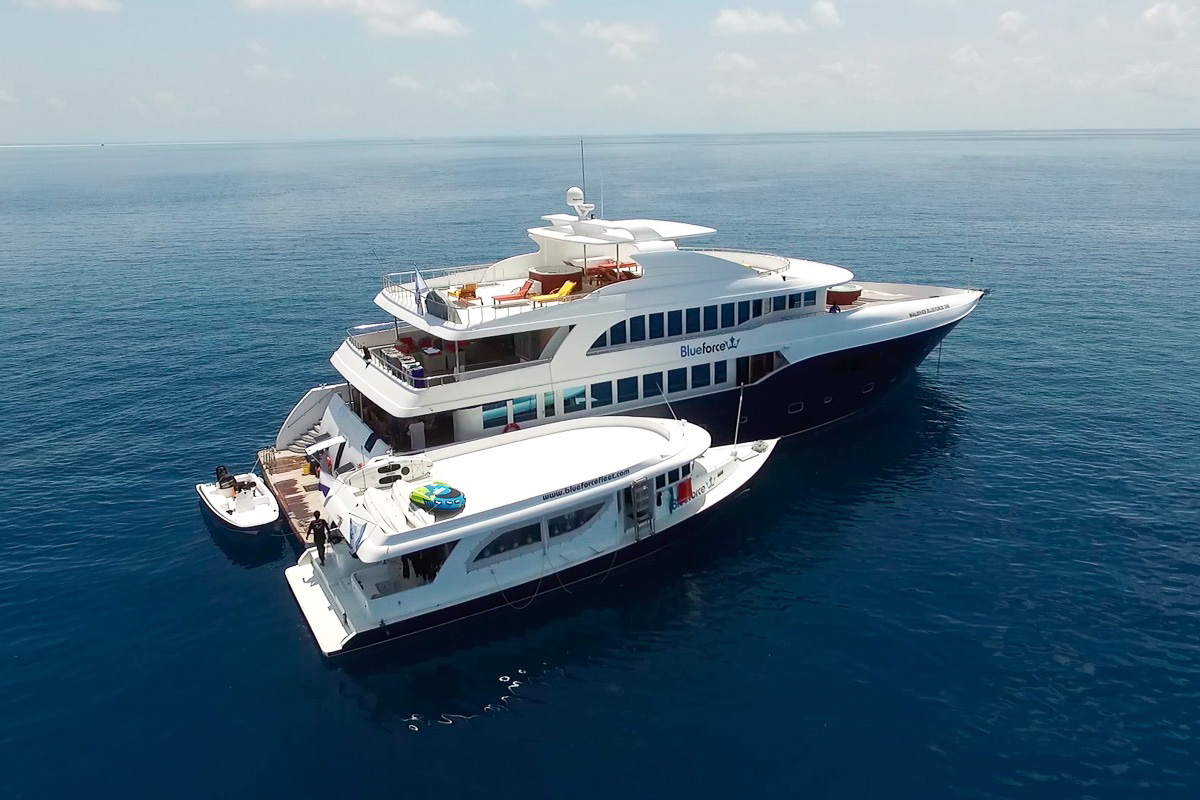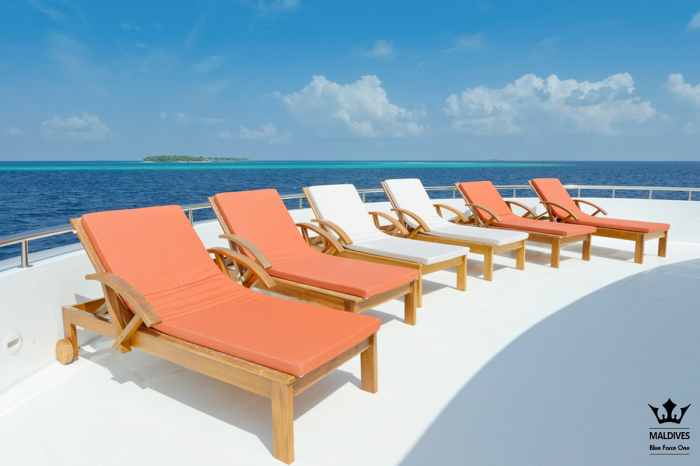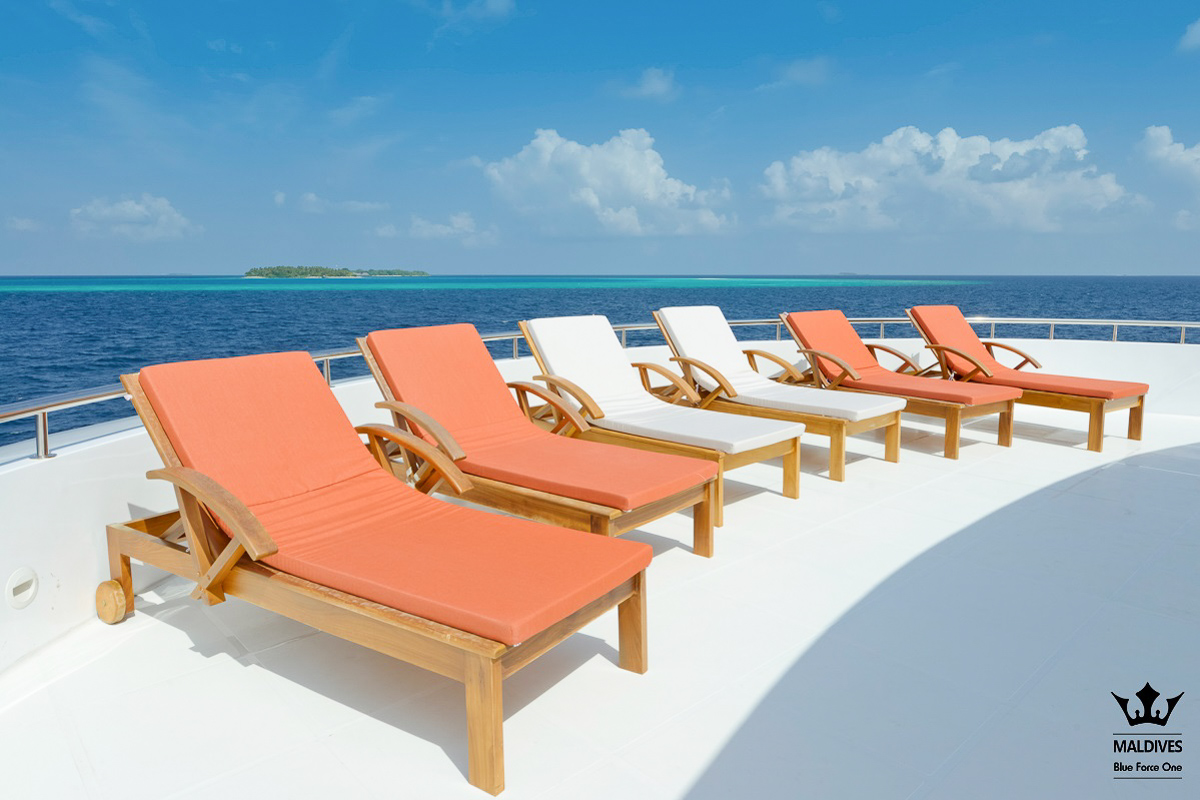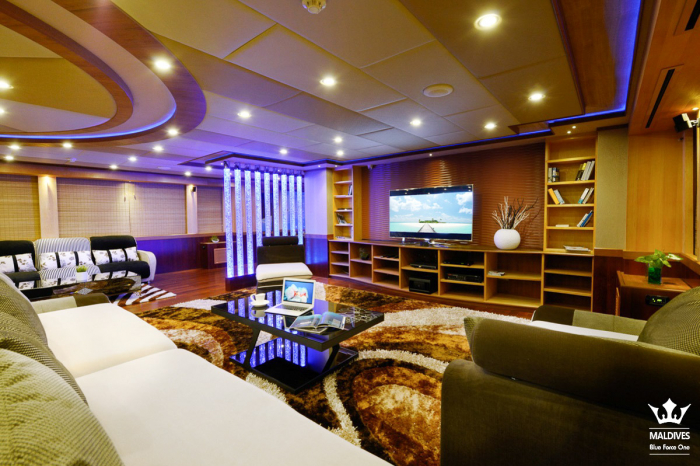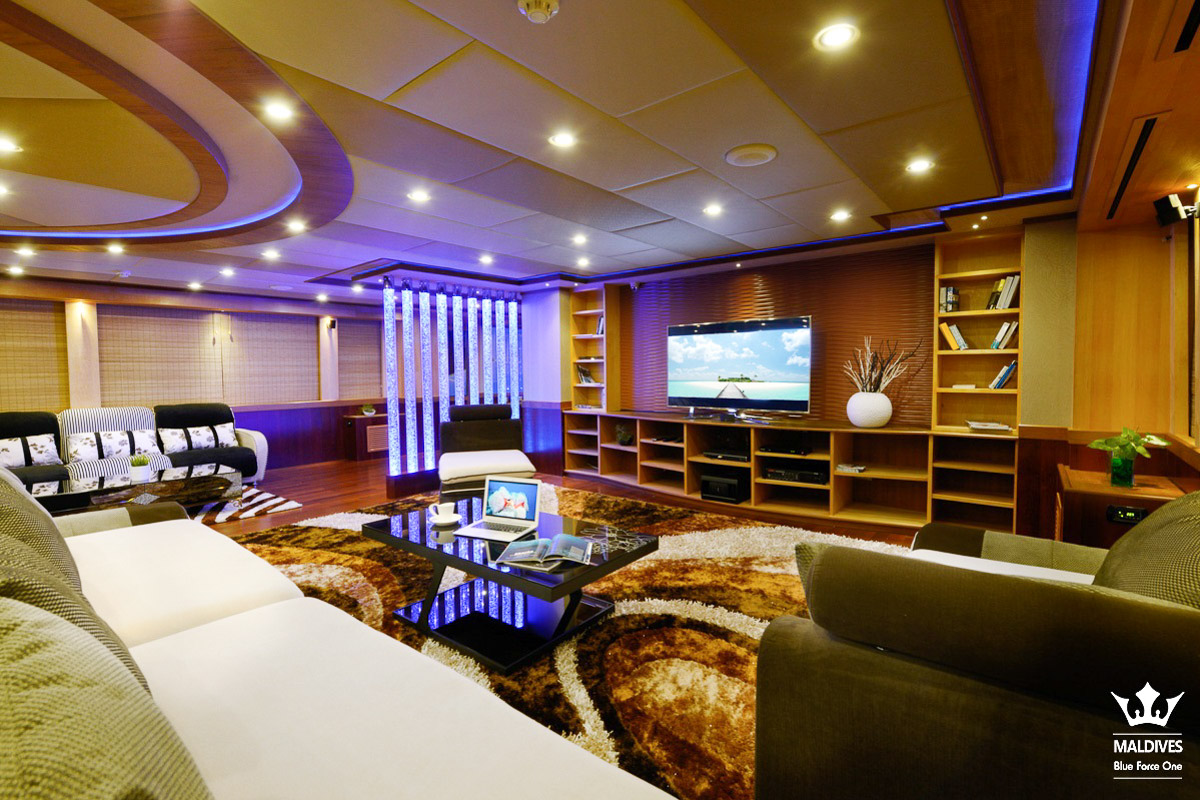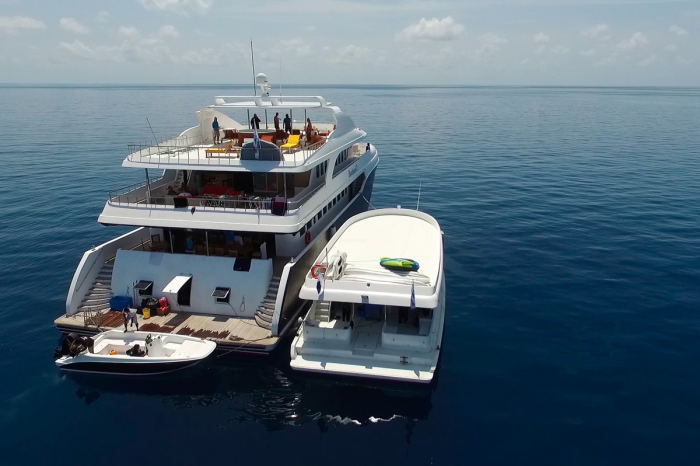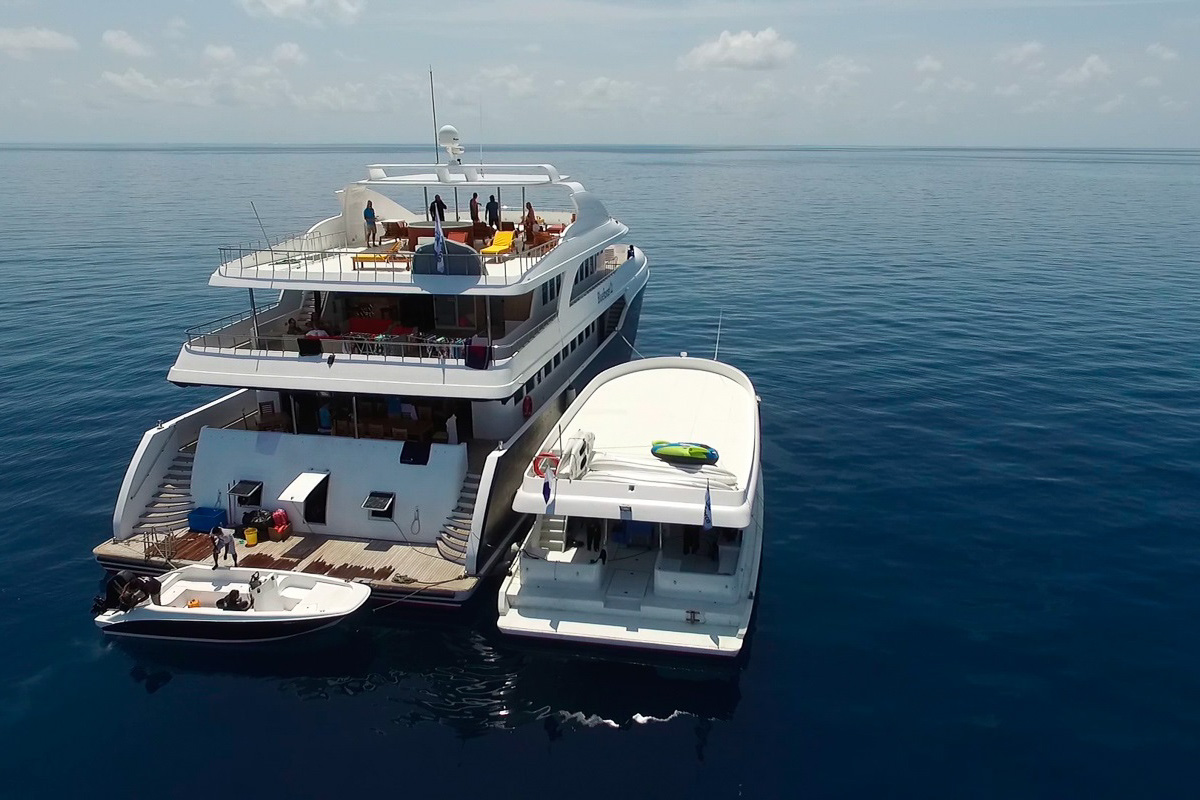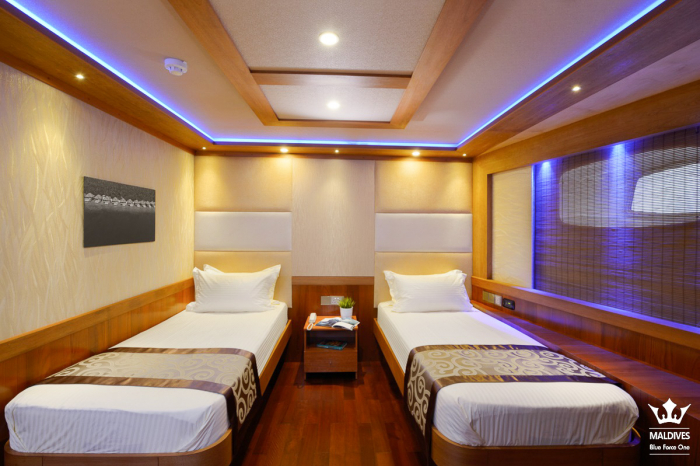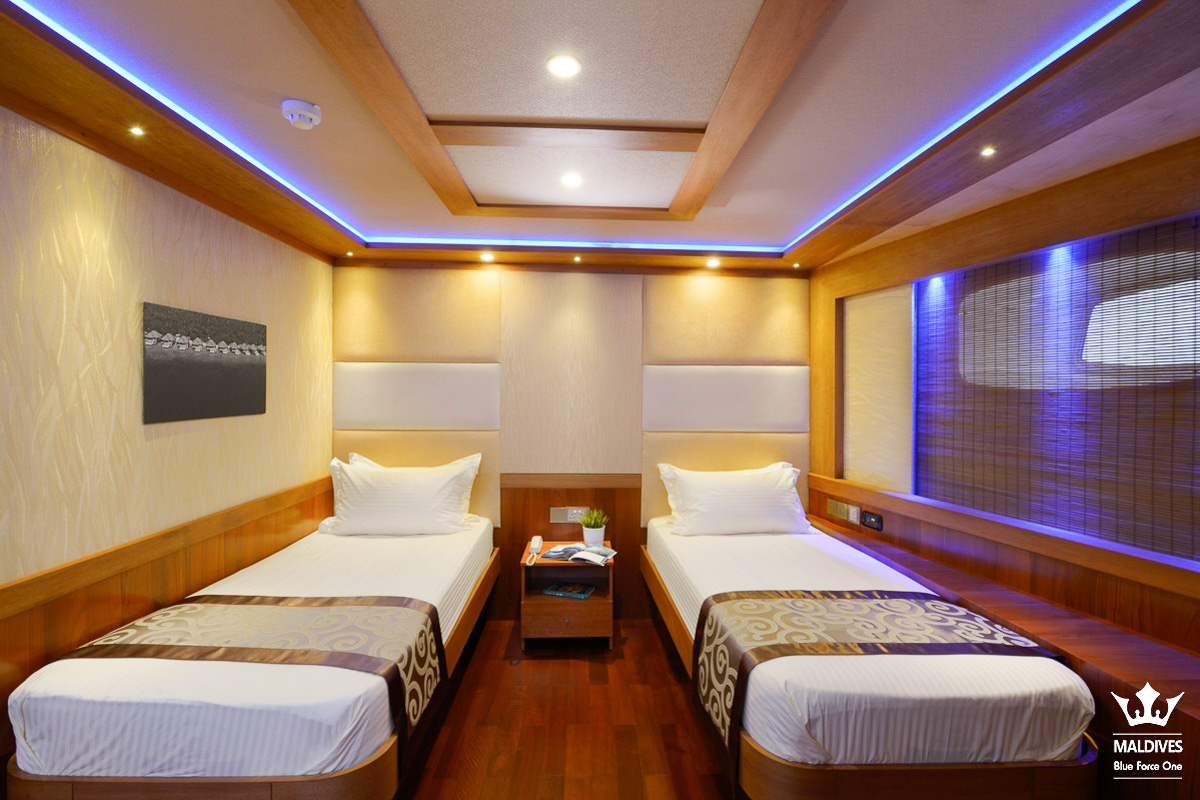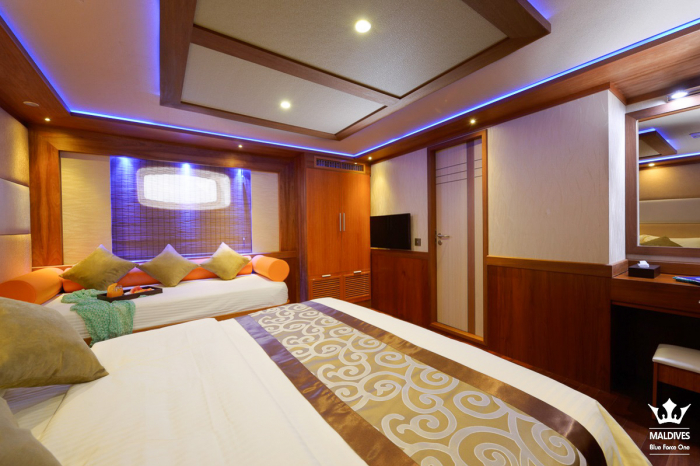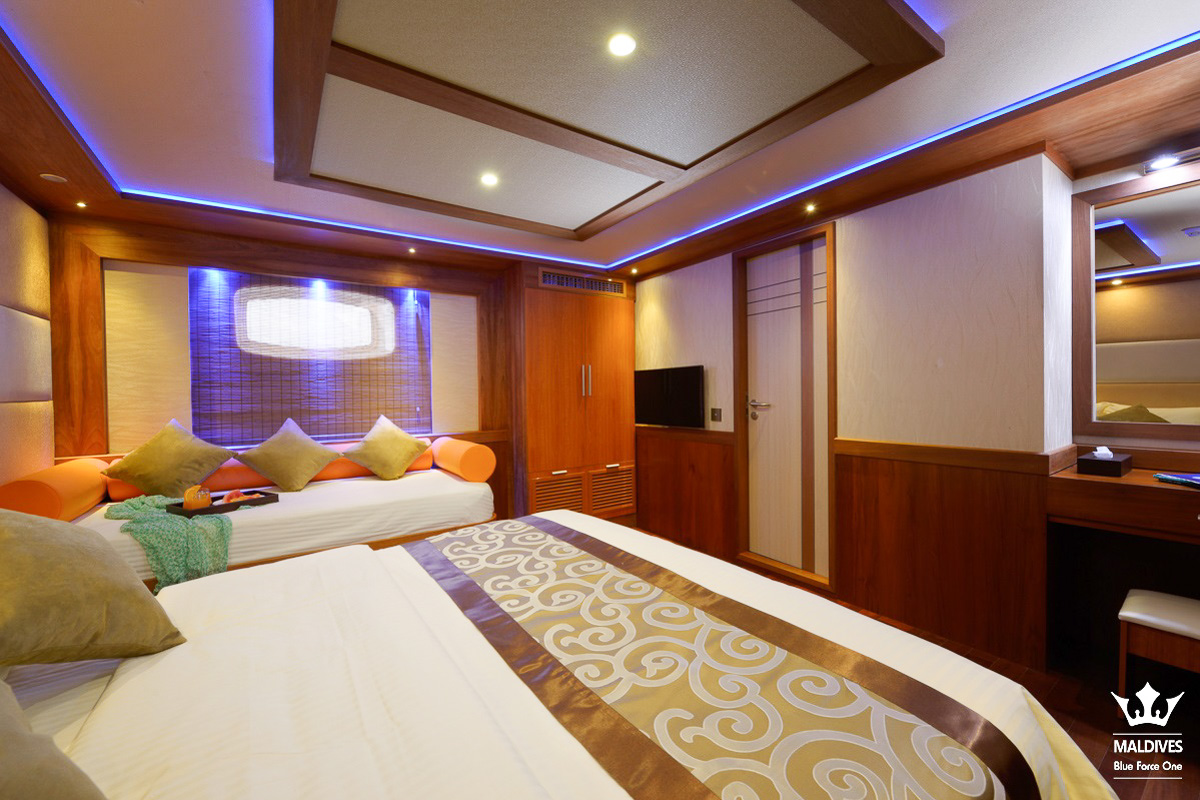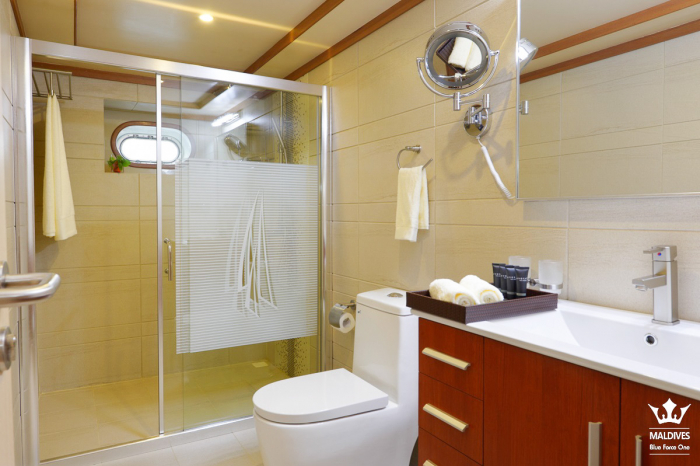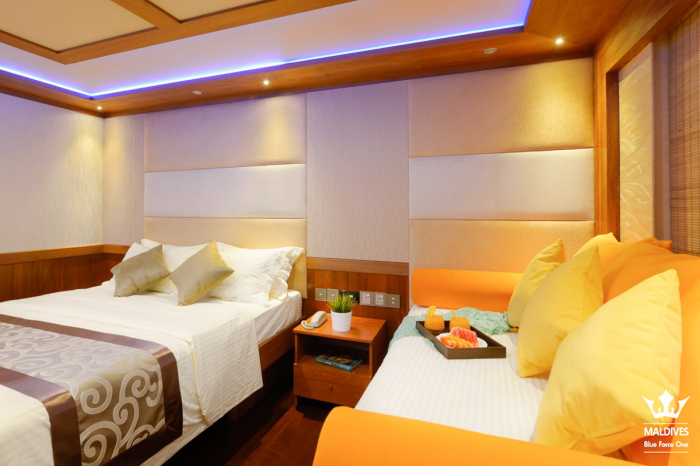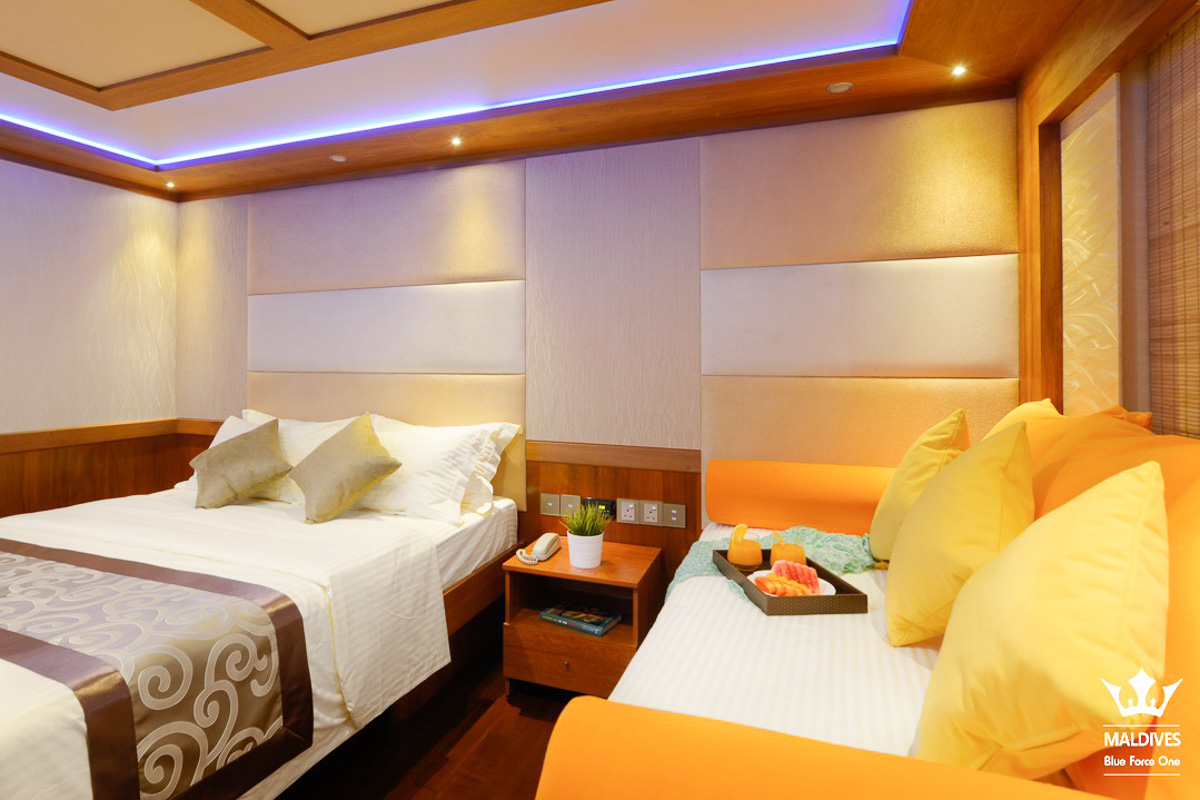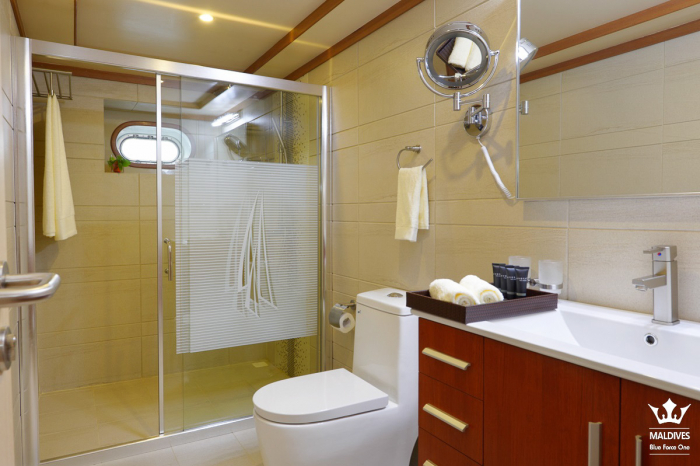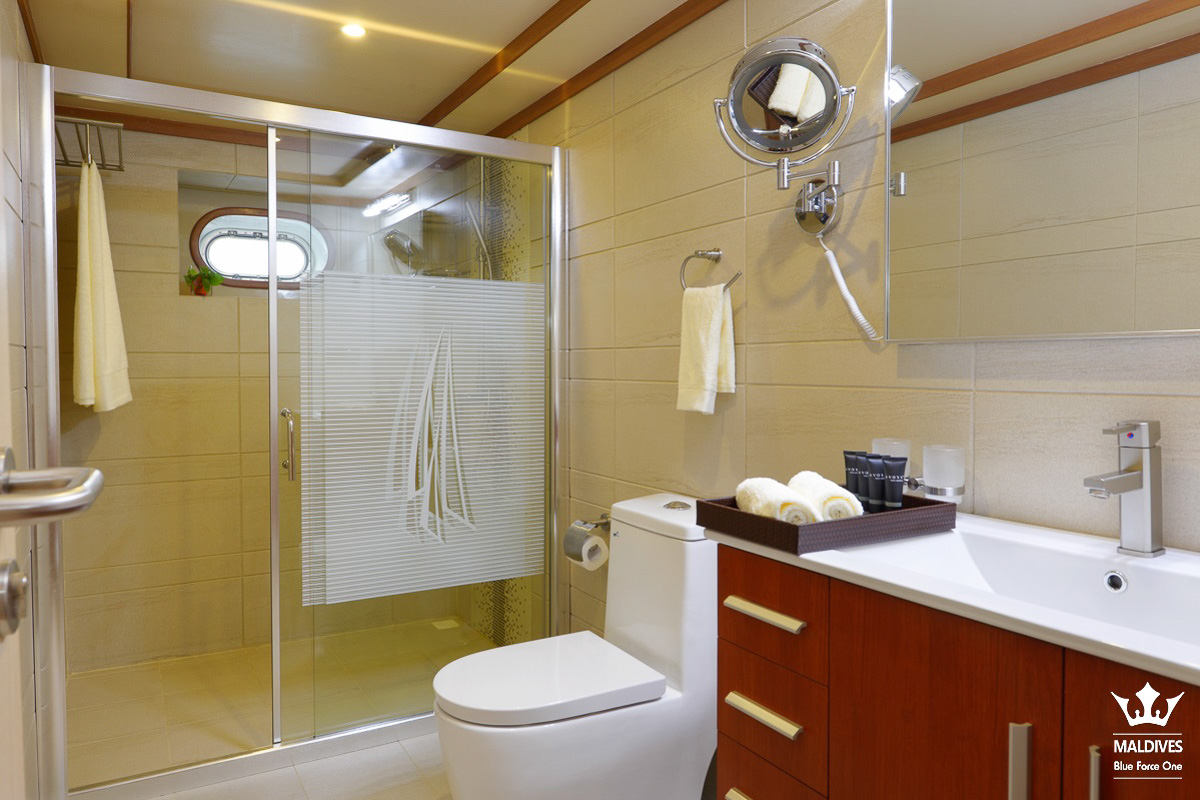 Overview
Floating five-star luxury with jacuzzis, top-shelf bar, and generous suites
Exciting eight-day itineraries through the Maldives' central or southern atolls 
Seasonal encounters with marine megafauna like reef manta rays
One of the Maldives' top-rated boats for customer service, cabins, and food
Blue Force One's atmosphere is one of a kind, perfectly blending adventurous Maldivian diving with chic, modern interiors and world-class service. You'll love this boat's creature comforts, including spacious master suites, on-deck jacuzzis, and one of the best-stocked bars in the region. And, the facilities for divers are just as good, with a spacious dhoni, shaded equipment area, camera station, and friendly team of dive guides. And to top it off, this boat's itineraries feature exciting excursions like night diving with nurse sharks, reef manta snorkelling, and deserted island exploration.
Boat checklist
Number of cabins
12
Itineraries
Scheduled trips
Upcoming trips
---
Cabins
Amenities
Boat
Dive facilities
---
---
Vessel
Vessel information
Part of the prestigious Blue Force fleet, Blue Force One offers luxurious and adventurous dive trips throughout the Maldives', with impressive underwater landscapes, drift diving, and seasonal encounters with supersized wildlife including reef manta rays. And, even non-divers can make the most of their time with free watersports equipment including paddleboards and snorkelling gear, and guided experiences catering to new and nervous swimmers as well as land lovers. Plus, a unique onboard ambience with two jacuzzi tubs, a disco room, and a fully stocked top-shelf bar.
When you aren't busy underwater, you'll enjoy this boat's world-class Maldivian service, plush modern interiors, and oversized guest cabins. And, it's one of the region's most spacious options with multiple areas for sunbathing, a massive air-conditioned lounge, and ample shaded outdoor seating. Blue Force One also serves some of the region's best-reviewed meals, plus unlimited hot and cold drinks and snacks throughout the day, and delicious sundowner cocktails with a panoramic view.
Onboard Blue Force One
Blue Force One is consistently ranked as one of the best liveaboards in the Maldives. Accommodating 24 guests in 12 surprisingly spacious cabins, this is one of the Maldives' most comfortable options. With multiple sun and shade decks, two jacuzzis, and a spacious air-conditioned interior, you'll find plenty of room for rest and relaxation. And, even non-divers in your group will love this boat's selection of above-water activities, top-shelf bar, all-day drinks and snacks, and even a disco-themed party room. Blue Force One's cabins include twin or double beds, individual climate control, on-demand hot water, and luxury toiletries. And, the spacious master suites even come equipped with their own jacuzzi tubs! This boat also serves some of the region's best-reviewed meals, with an exotic blend of western and local dishes and a different menu every day.
Diving from Blue Force One
Blue Force One's outstanding facilities for scuba divers include a shaded dive deck with individual equipment storage, spacious dive dhoni, nitrox for qualified divers, top-quality rental gear, and a designated area for camera equipment. You'll love this liveaboard's dedicated diving and snorkelling guides, offering concierge service and hands-on assistance above and below water. Blue Force One offers multiple itineraries through the Maldives' central atolls, plus special trips to the deep south in search of tiger sharks and more. And, every voyage includes special excursions including land-based outings, manta snorkelling when in season, and nighttime adventures in search of nurse sharks.
Top tips
Bring plenty of cash for onboard extras like soft drinks, alcoholic beverages, optional excursions, and tips.
Plack plenty of lightweight clothing, comfortable walking shoes, and sun protection, for shore excursions.
Visit between May and October for the best chances of spotting reef manta rays.
This is one of the Maldives' most comfortable options for groups with non-divers.
---