Scuba diving in
Fuvahmulah Atoll
Dive with tiger sharks, thresher sharks and oceanic manta rays at this remote Maldives' atoll
Highlights
Encounter oceanic manta rays, thresher and hammerhead sharks
Dive with tiger sharks year round at the 'Tiger Zoo'
Surfing at Thoondu beach, the only Maldivian beach break
Nicknamed the Galapagos of the Maldives, Fuvahmulah Atoll is fast becoming the hottest destination in an island nation packed with incredible dive experiences. This isolated atoll promises pristine reefs, large pelagics such as oceanic manta rays and Mola mola, as well as big-shark diving with thresher sharks, tiger sharks and hammerhead sharks. So if you love sharks and mantas and are looking for an epic, exploratory dive trip, this isolated and pristine atoll should be at the top of your bucket list!
Diving in Fuvahmulah
Thresher shark

Year round

Healthy corals

Year round

Grey reef shark

Year round

Hammerhead shark

Year round
With over 20 known dive sites to explore and more being discovered every year, Fuvahmulah's relatively unknown diving, unique location and isolation make it one of the Maldives' top destinations if you are feeling a little adventurous. The regular encounters with Fuvahmulah's resident tiger sharks have made the atoll famous in recent years and you can dive with the sharks of Tiger zoo every day. These big sharks have played an important role in the local marine environment for decades, feeding on the entrails and other fishy remains discarded by fisherman, and whilst they are in no way aggressive, the experienced guides at Fuvahmulah Dive School ensure that your encounter will be both safe, and conducted in a responsible manner.
If you are looking for other shark species, Fuvahmulah also offers close encounters with thresher sharks, a deeper water species that moves into the shallows in the dim light of early morning or dusk to visit cleaning stations on the reef. These stunning sharks are frequent visitors to several sites around the atoll - and Fuvahmulah Dive School's guides know all about getting you in the right place at the right time. 
Depending on the season, you'll also have a great chance of encountering hammerhead sharks, silvertip sharks, whale sharks, oceanic manta rays, big schools of barracuda, yellowfin tuna, bonitos, and even Mola mola, sailfish and whales. If you are looking for big animals, you can't get better than Fuvahmulah!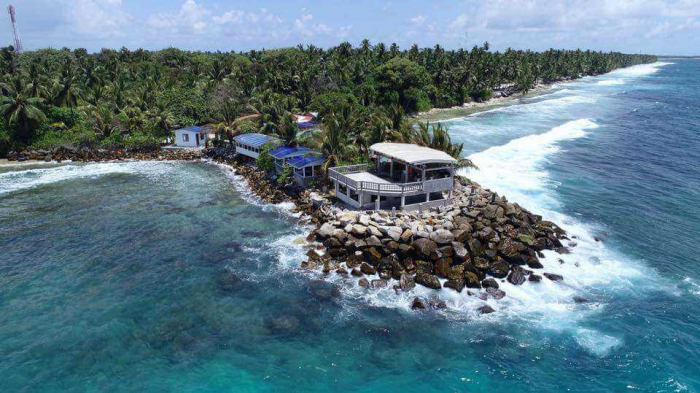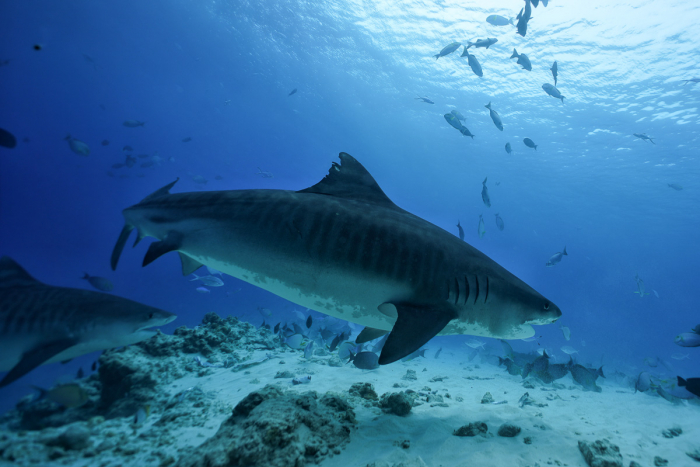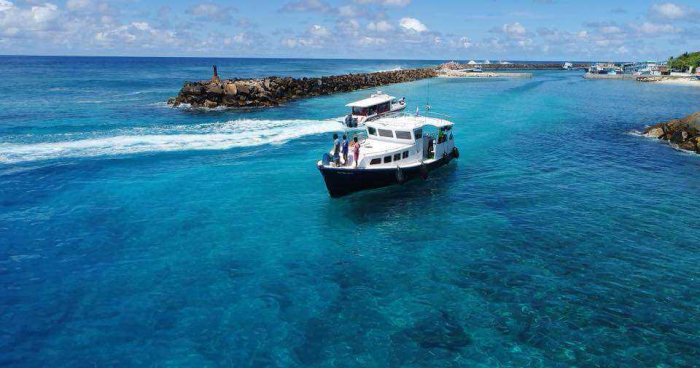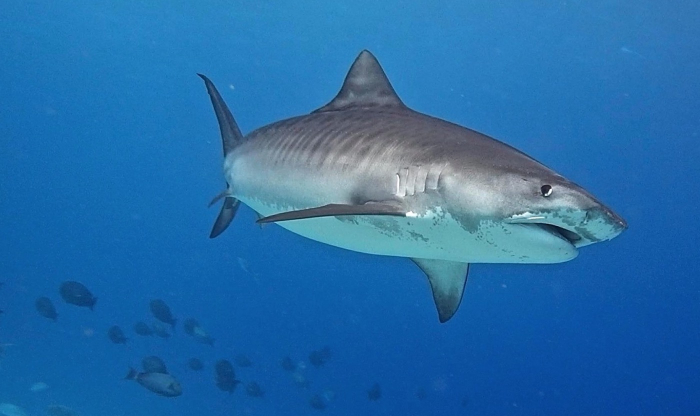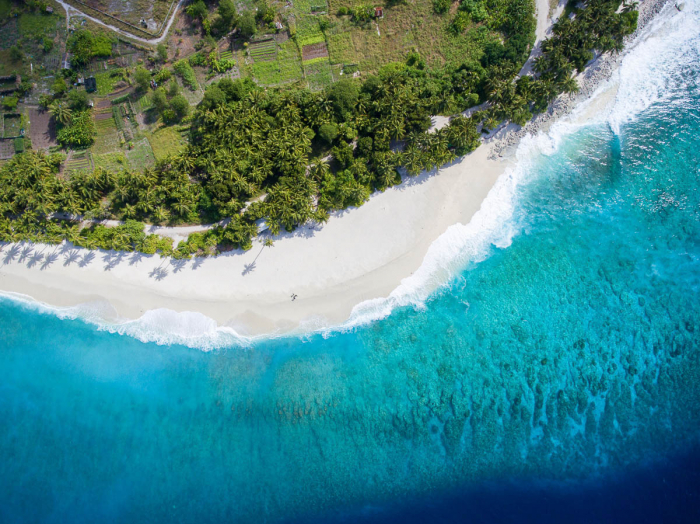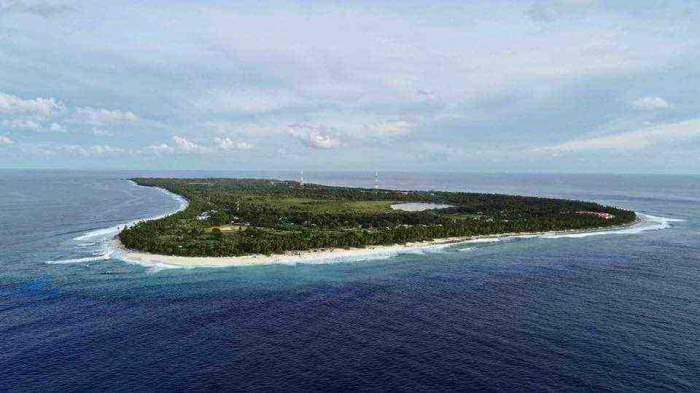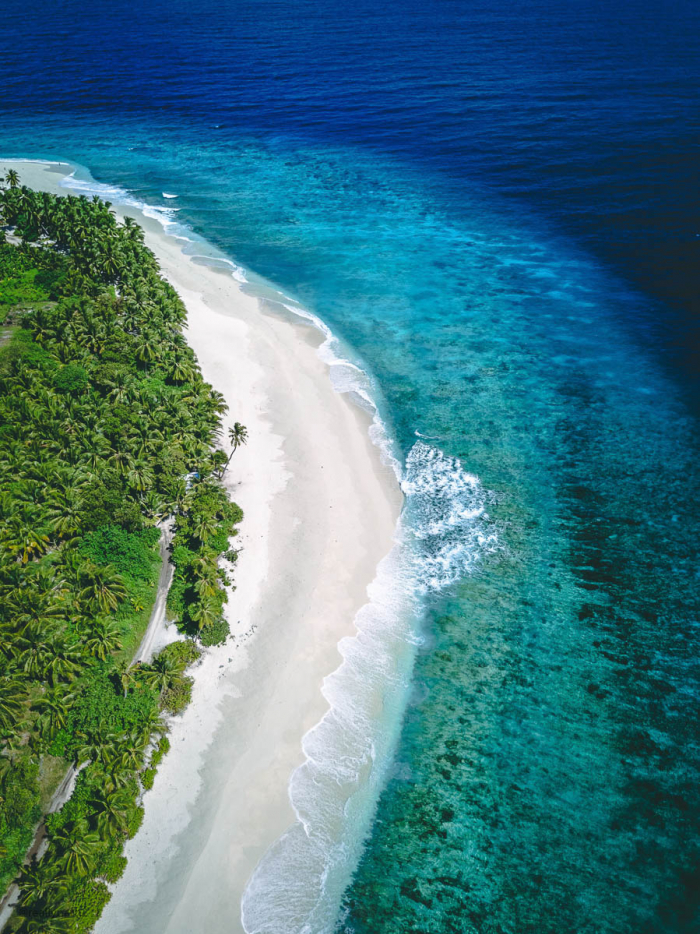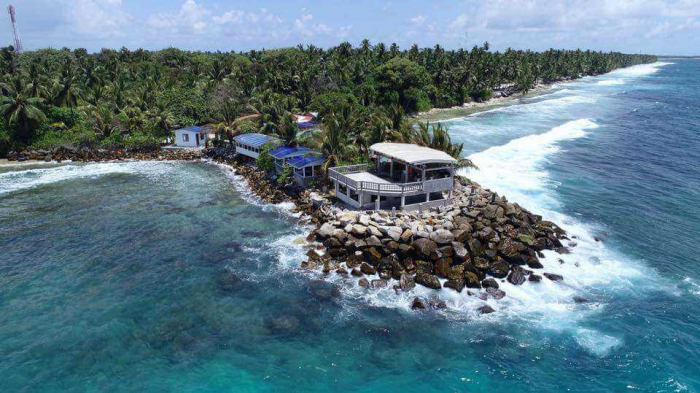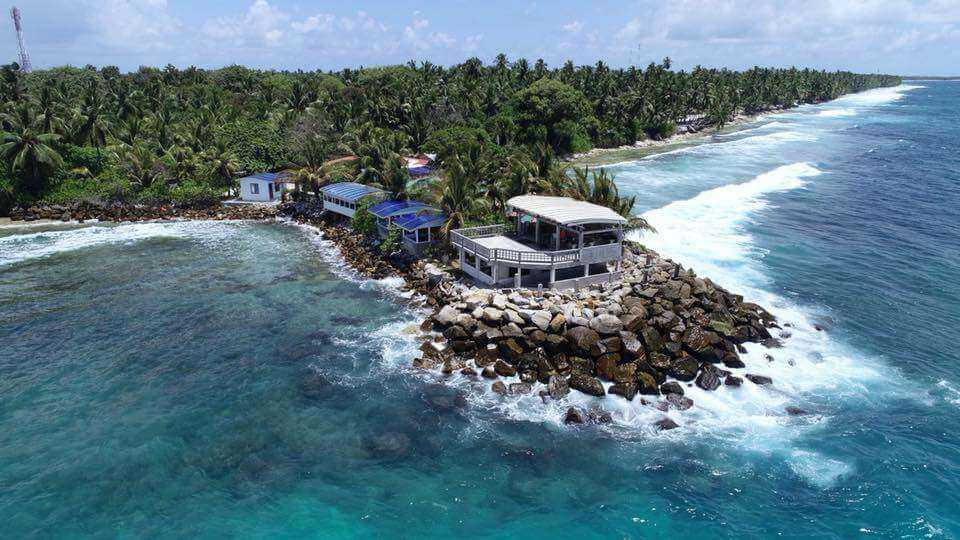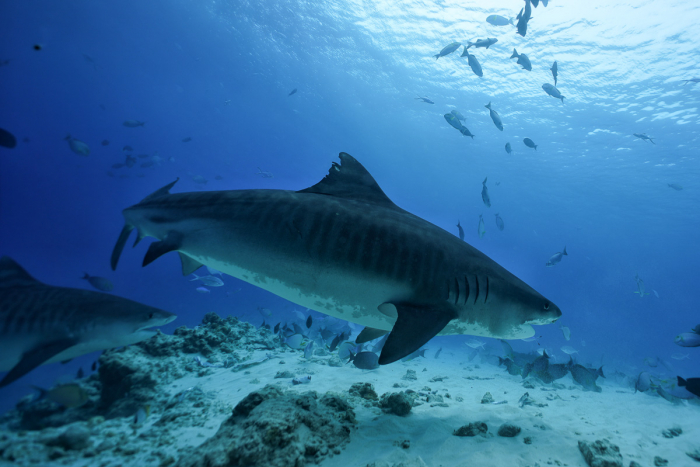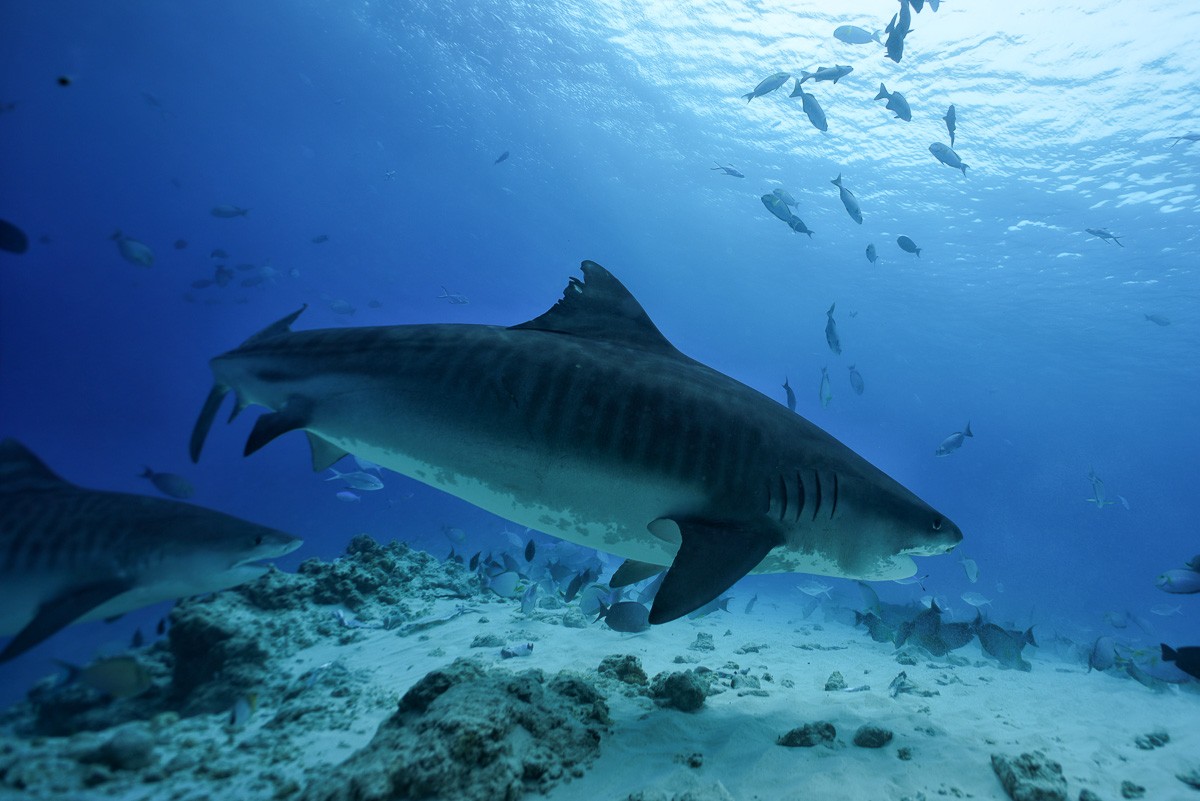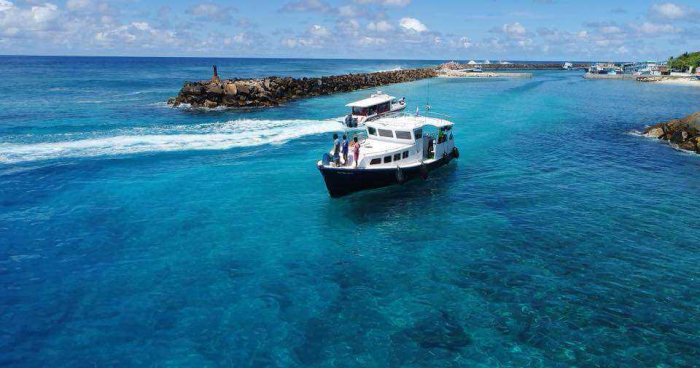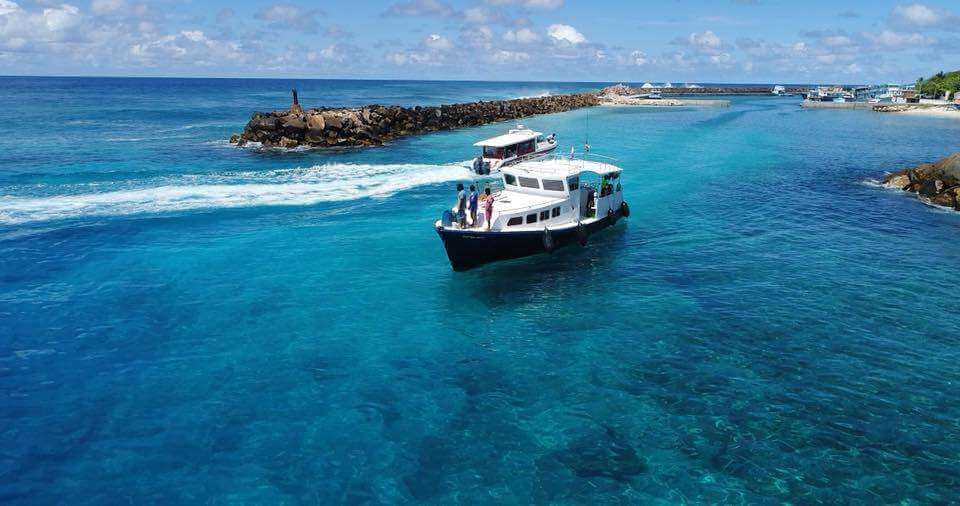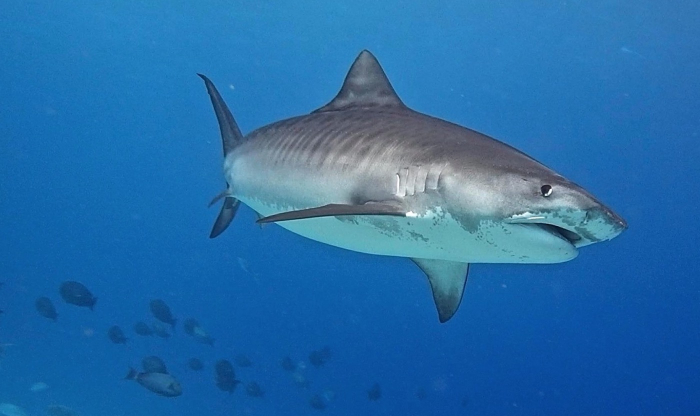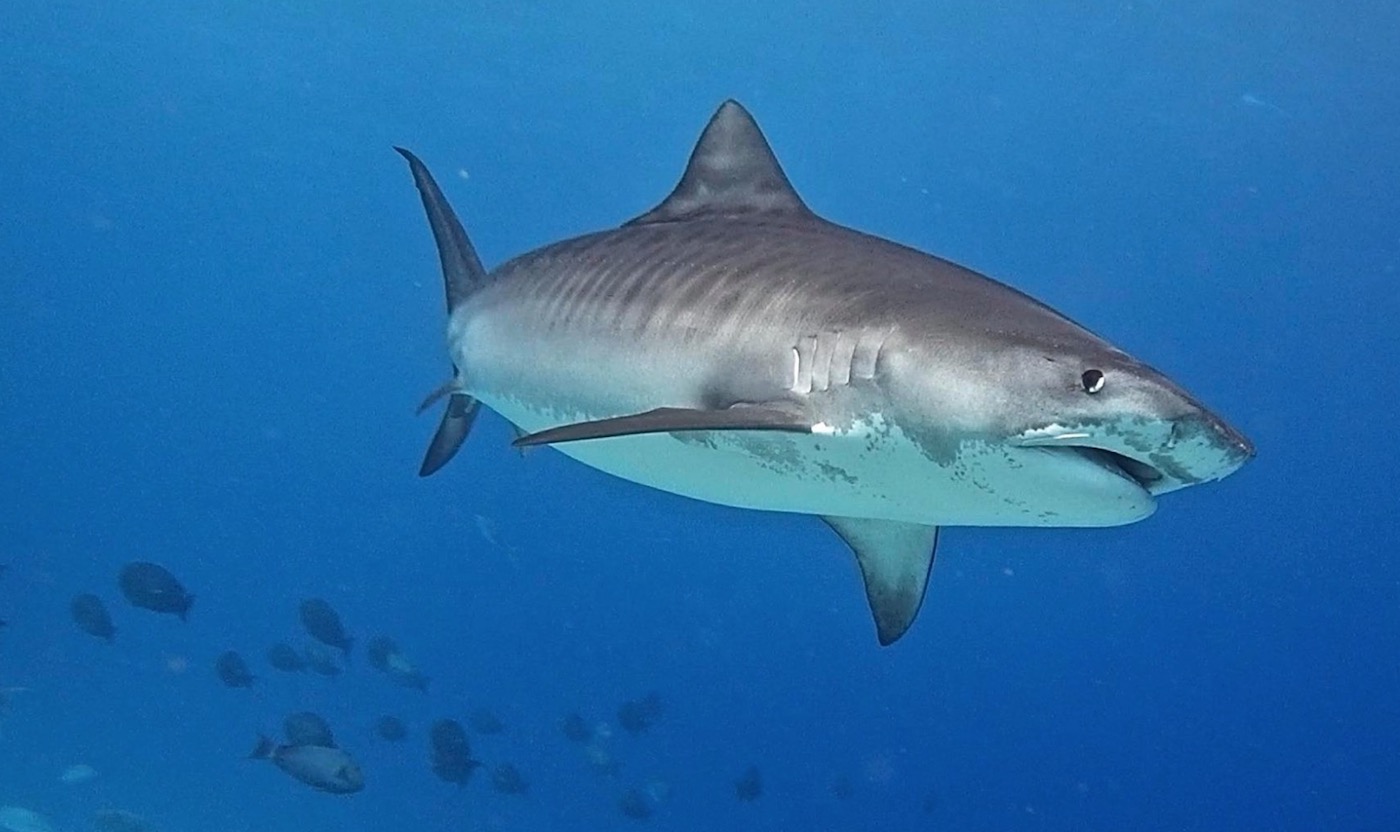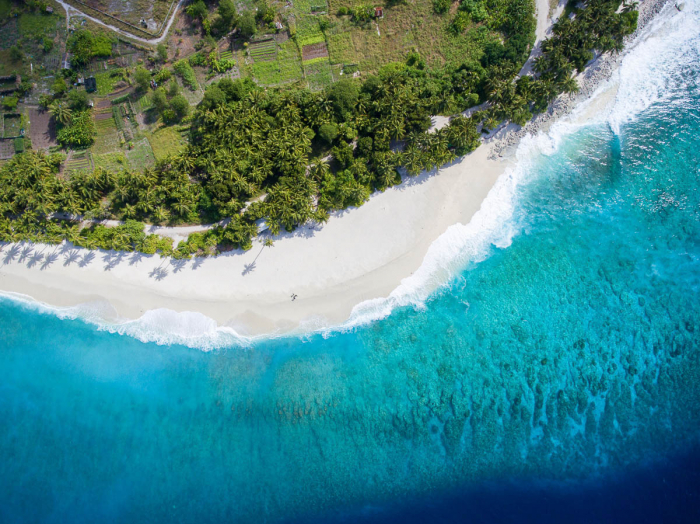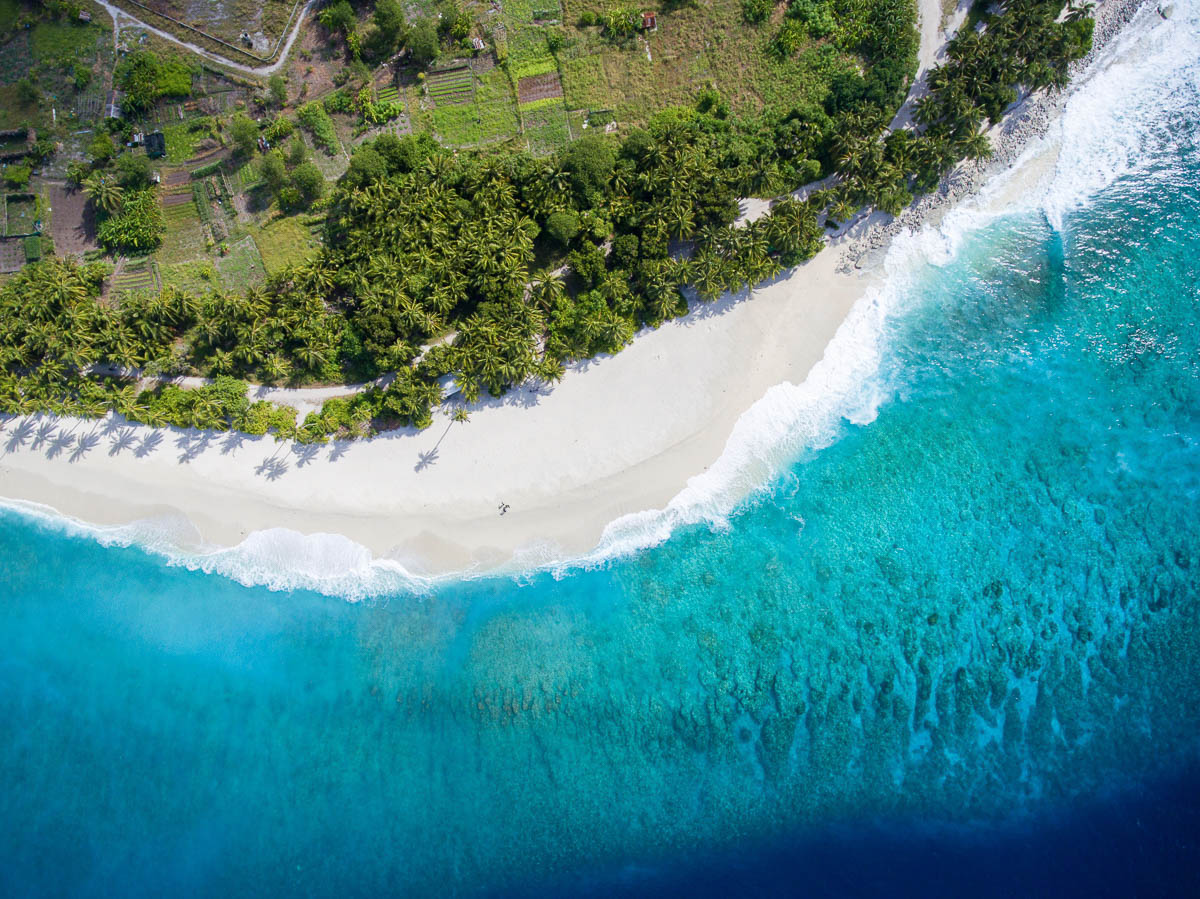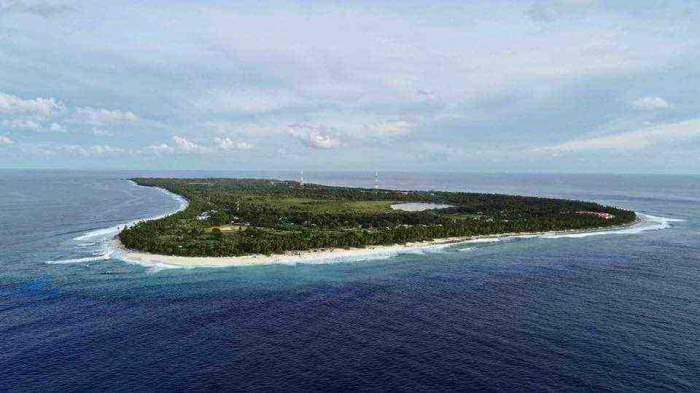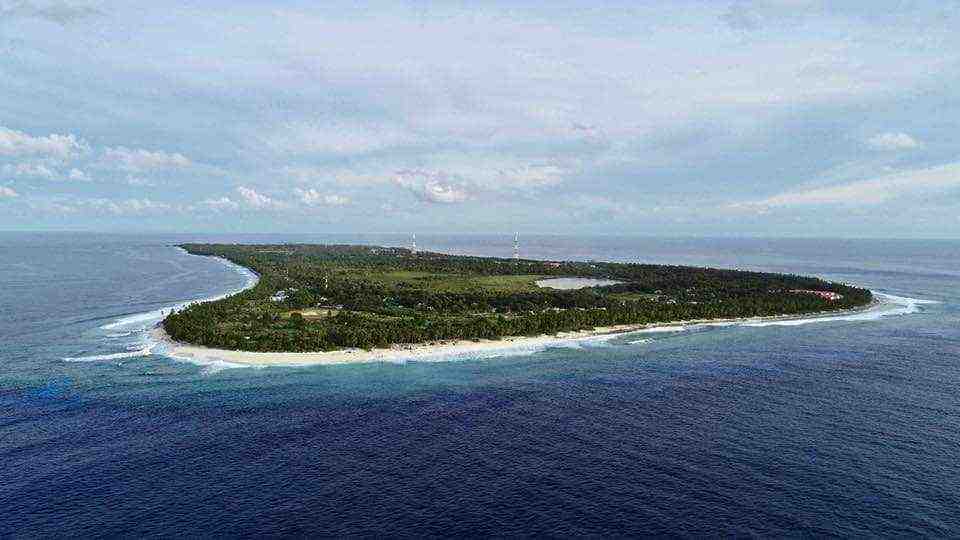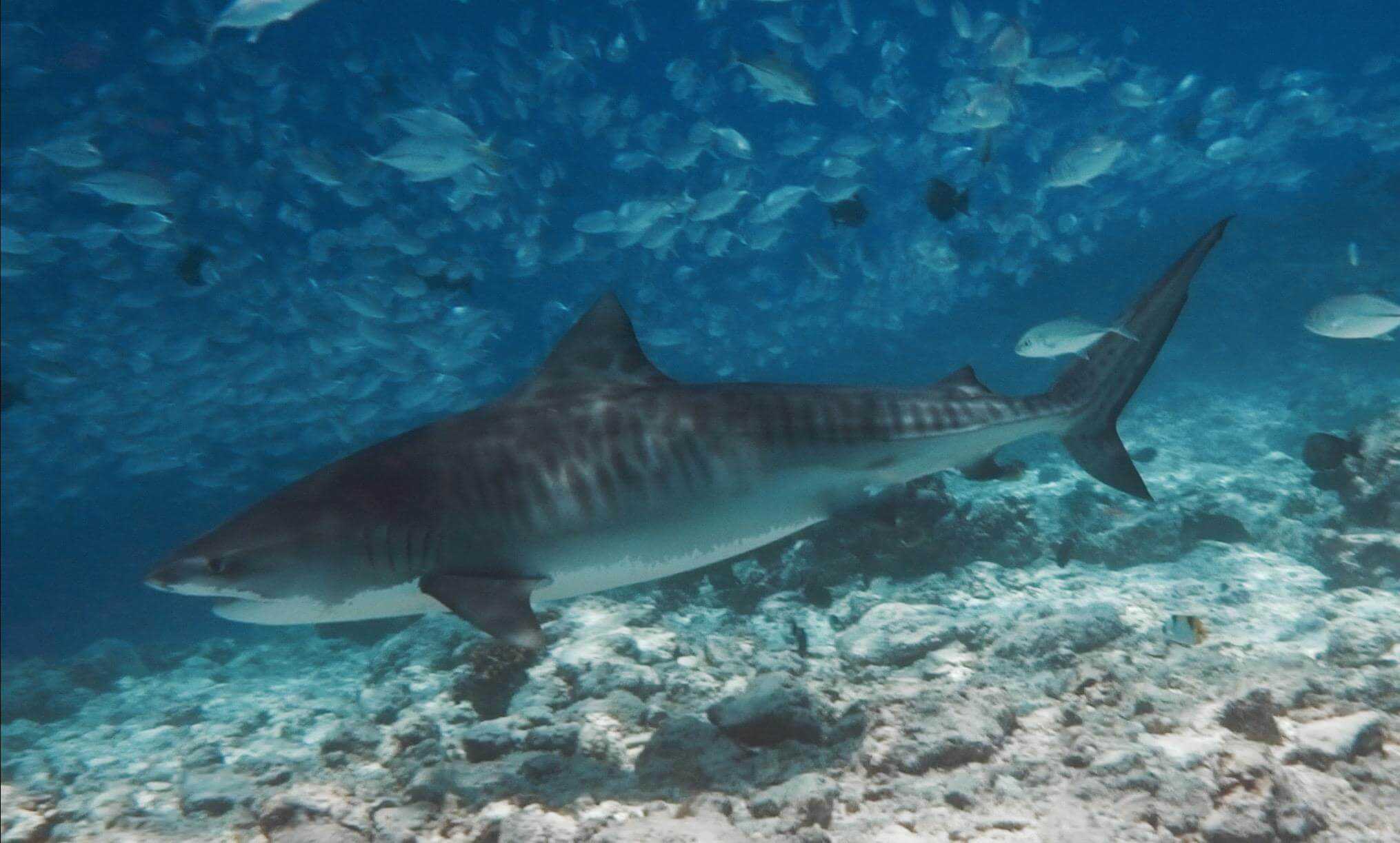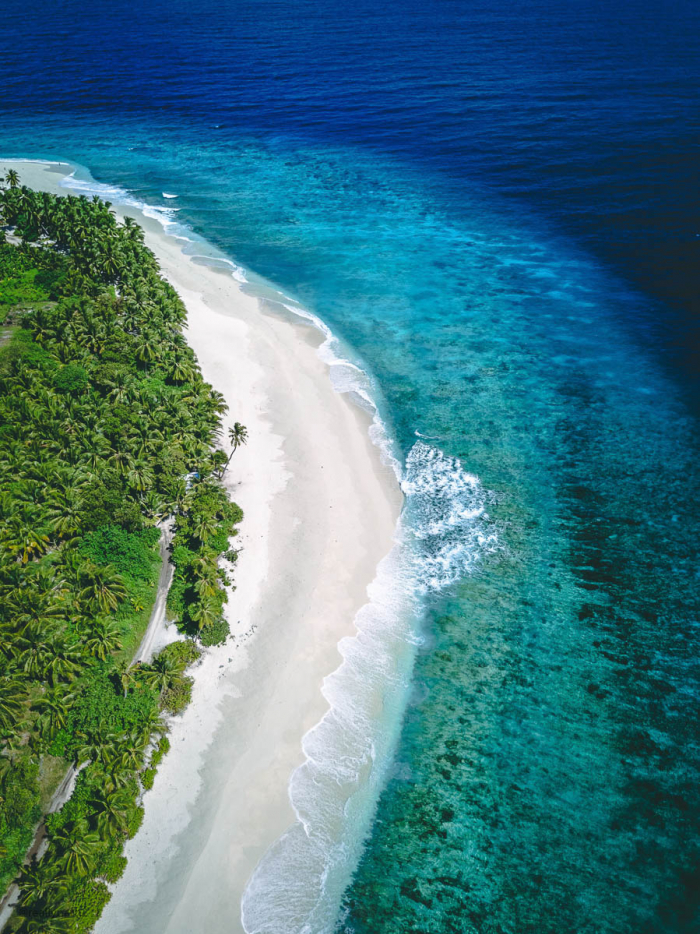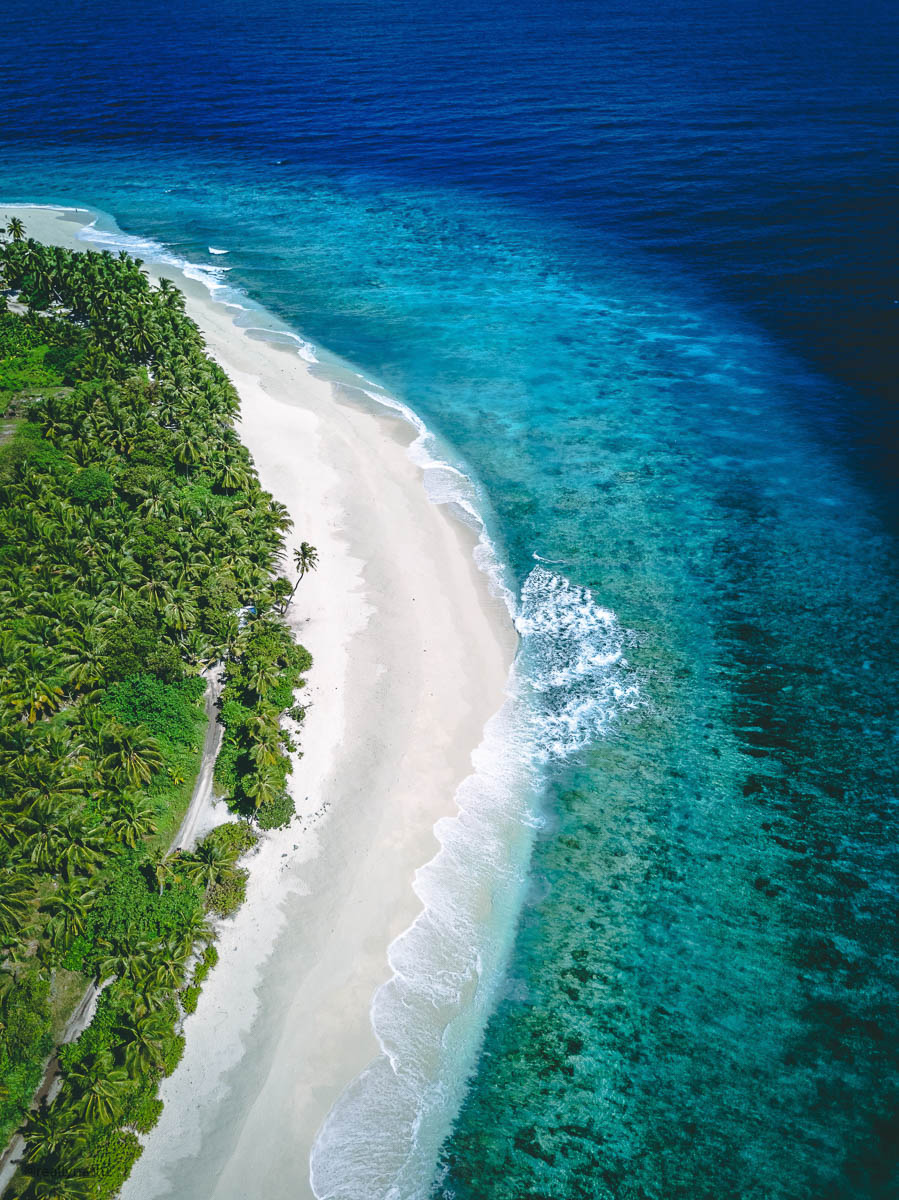 Diving Environment
Type
Reef diving, drift diving
Level
Advanced upwards - exploratory diving
Diving Season
Year round as the monsoon has less impact
Top tips

Try Kattelhi Rarudhiya, the local's favourite soup made with Kattelhi, a snake mackerel fished from the deep waters around Fuvahmulah.
Keep an eye out for Valikukulhi, a moorhen commonly found on Fuvahmulah. These friendly birds are sometimes kept as pets by the islanders, living free in the gardens and keeping pests at bay.
Try some of the gorgeous fruit grown on the fertile lands of Fuvahmulah, including mango, guava, pineapple, orange and pomegranate.
About Fuvahmulah Atoll
Situated in the far south of the Maldives at 0°17'S, Fuvahmulah lies closer to the equator than any other Maldivian island or atoll. Its isolated position, exposure to oceanic swell and the deep surrounding waters have combined in a perfect storm of conditions, creating a unique natural environment both above and below the waves. Fuvahmulah's tropical woodlands, wetlands, freshwater lakes and pebble beaches are unlike anything else in the Maldives and with its exposed coast, Fuvamulah offers surfers the only beach break in the Maldives at Thoondu beach.

Fuvahmulah's relatively unknown dive sites and isolation make it the perfect choice if you are looking for something a little out of the ordinary. And with a great selection of small guest houses to stay in, you'll have an opportunity to explore the atoll's distinctive culture and history.
How to get to Fuvahmulah
All international flights to the Maldives use Malé's International Airport, located on Hulhule, about 2km east of Malé island. Domestic flights and seaplane transfers to resorts also use this airport, although the seaplane terminal is on the far side of the island, requiring a five-minute bus transfer across the runway. There are two scheduled flights to Fuvahmulah every day and flights take just over an hour.
If you have a late flight arrival or if the transfer to your final destination is not available immediately, there are a number of accommodation options in Malé itself. Or you can stay on Hulhumale next to the airport where you will find affordable accommodation and hotel bars serving alcohol which is prohibited in the capital or on local non-resort islands.
Where to stay
If you are interested in a liveaboard trip, there are now several vessels that offer deep south routes that include Fuvahmulah. But if you would like to experience some of the local hospitality, we would recommend staying with the fantastic Fuvahmulah Dive School, pioneers of the local diving scene and responsible tiger shark encounters. They can organise all of your diving, as well as comfortable accommodation on the local island.
Dive seasons and weather
The atoll's proximity to the equator means that the monsoons are less pronounced compared to further north in the Maldives and the weather is pretty stable all year round. The dry north-east monsoon usually runs from December to March and the wet south-west monsoon from May to November. Water temperatures are warm and comfortable, very rarely dropping below 26 - 27C so unless you feel the cold, a 3mm wetsuit is fine.
Fuvahmulah can be dived year round, but different times of year have their own special highlights. You can dive with the tiger sharks every single day, but the thresher sharks, hammerhead sharks, oceanic manta rays and other big animals are more seasonal. If you would like to see something in particular, the ZuBlu team can help you pick your perfect time of year.
---
Fuvahmulah Atoll dive resorts